This post was sponsored by Eagle Brand. Thank you for supporting
the sponsors that help make The Sweetest Occasion possible!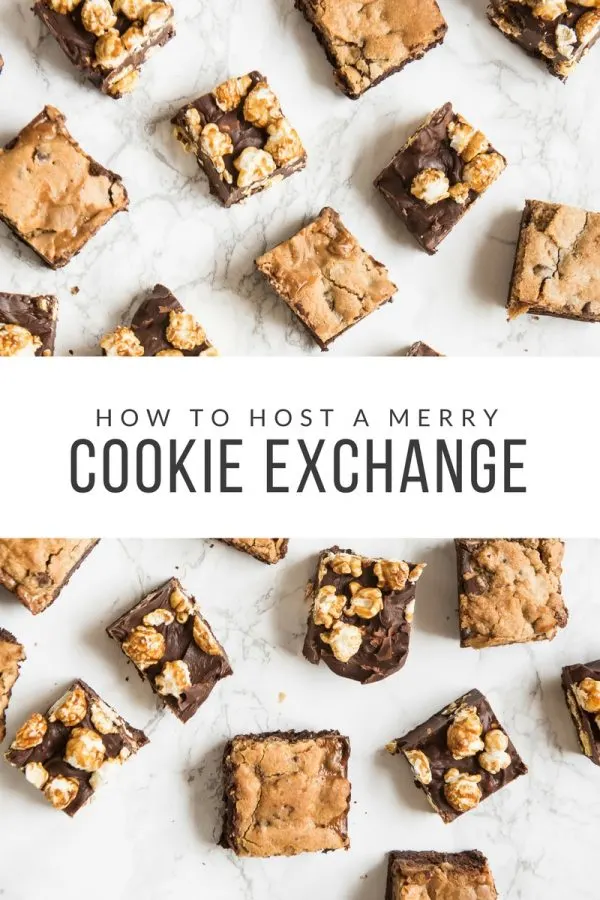 Baking cookies around the holidays has a long, sweet history in my family. I remember gathering as a kid with my mom, grandmother and aunts to mix, roll, cut and bake cookies for an entire weekend every year. To this day my mom and I still confer at some point in early December to divvy up the cookie baking list if we aren't able to get together to do the actual baking. While we try to add new things in every so often, we always go back to those tried and true favorites that everyone in the family goes crazy for year after year. This year when Eagle Brand reached out about teaming up to host a cookie exchange, I was perhaps a little bit giddy in how enthusiastically I jumped on board! Cookie exchanges bring back the most amazing memories of my childhood, gathered with generations of women in my family to sing and bake the day away. Needless to say, I could not wait to invite a bunch of the coolest ladies I know (including my mom, of course) to join me for a day of cookies and champagne.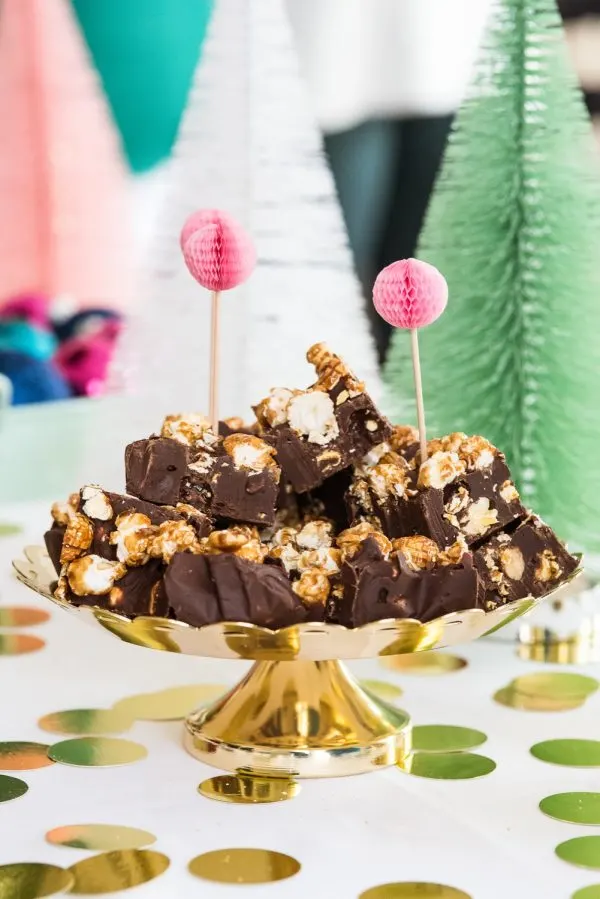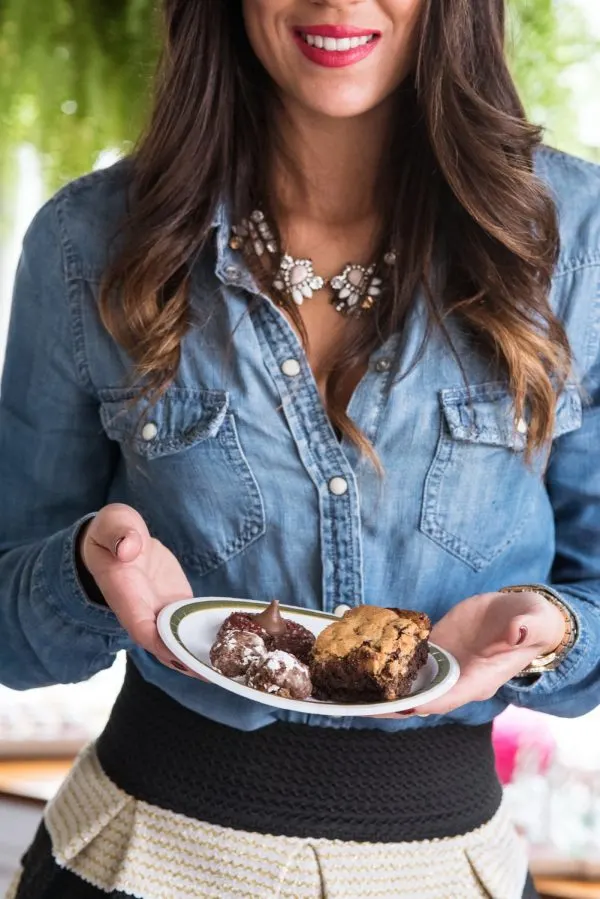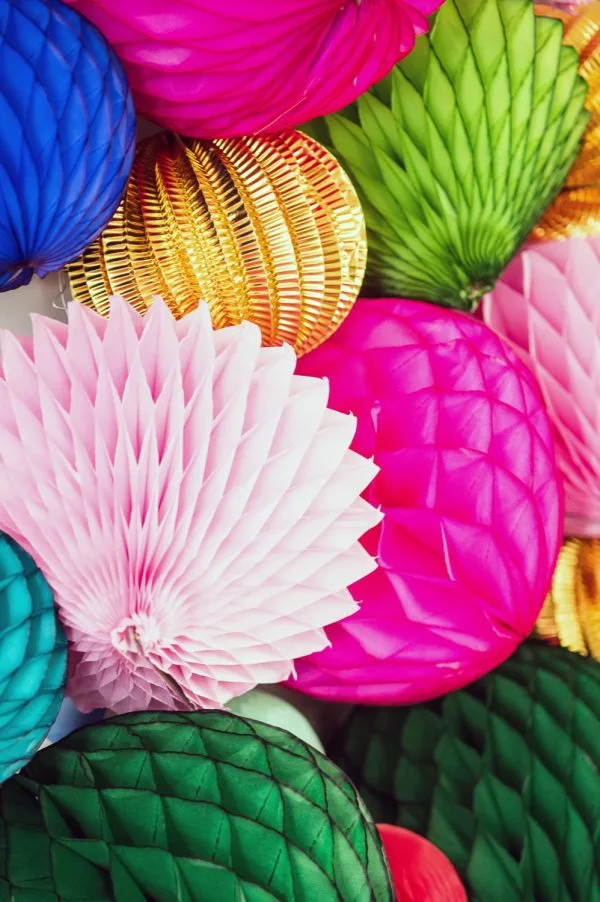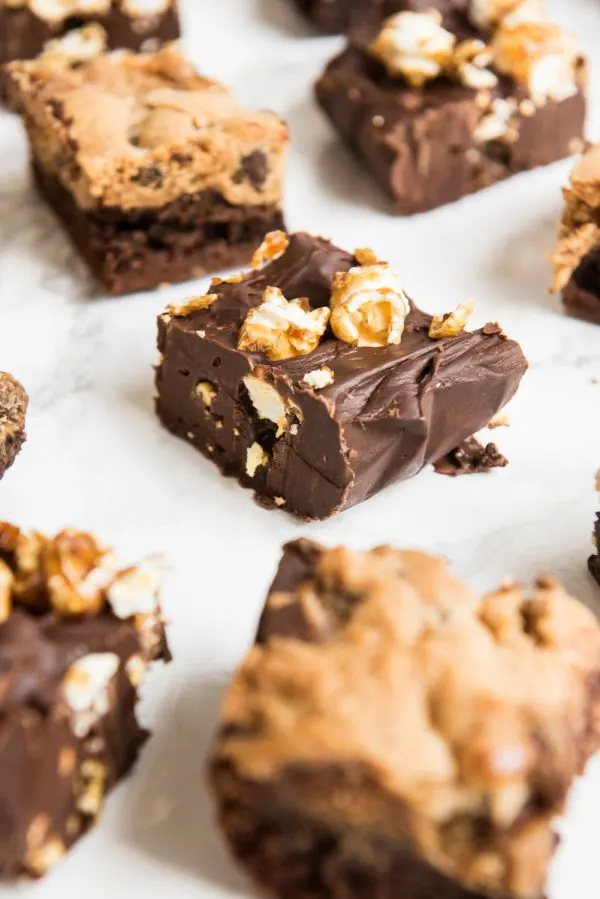 My grandmother was always a little bit crazy (in a totally lovable way, I swear) about keeping Eagle Brand sweetened condensed milk stocked in her pantry this time of year. (By the by, she also always had the ingredients for her favorite party dip recipe on hand, too, but we'll save that one for another day.) When the folks at Eagle Brand suggested that we switch things up and actually host a super fun un-cookie exchange, I was game. They challenged me to create two delicious, brand new and totally unique recipes that would make it super simple for you to host or attend a cookie exchange. So, think the world's most amazing fudge recipe (check!) and a killer bar cookie recipe (check!) in lieu of making tray after tray of cookies. Today I'm sharing both recipes, plus my tips for hosting a merry un-cookie exchange!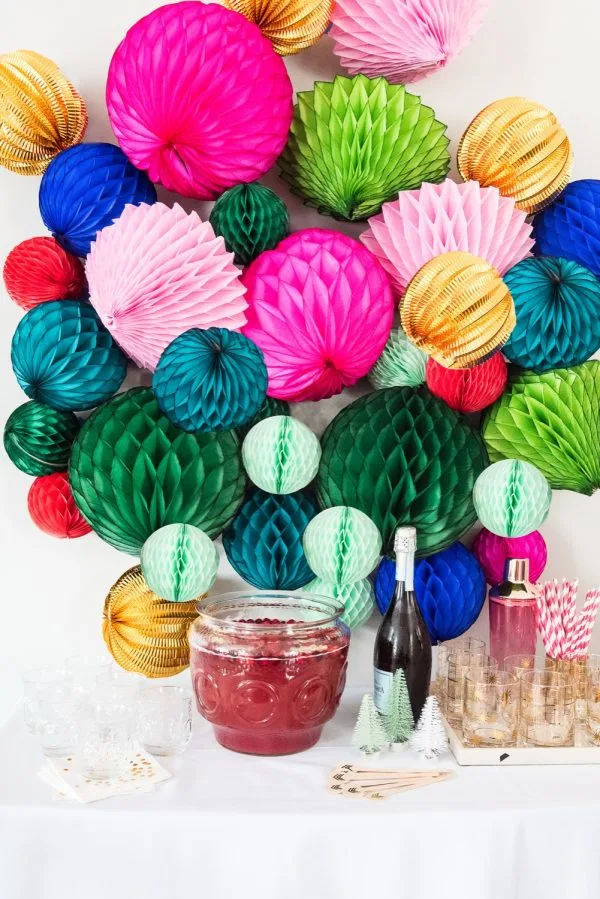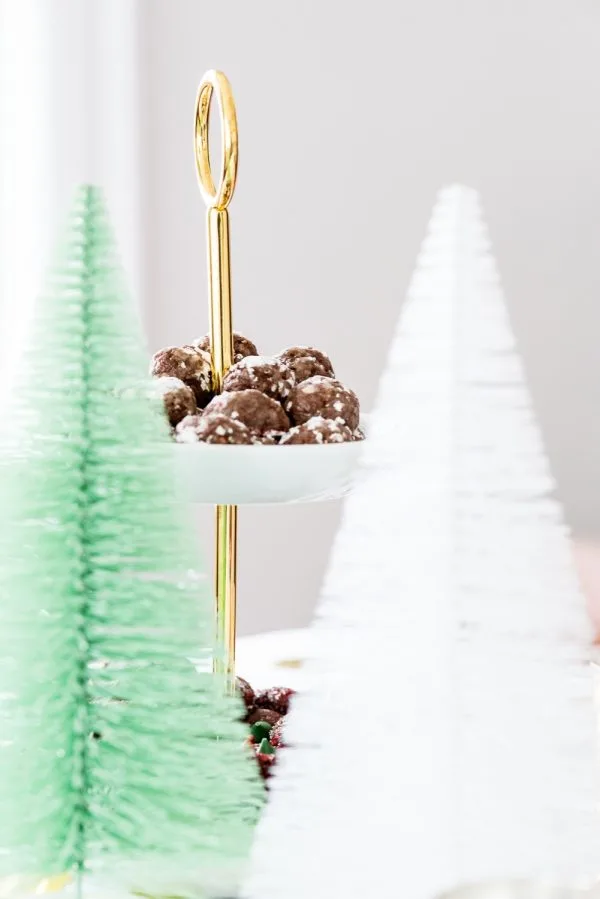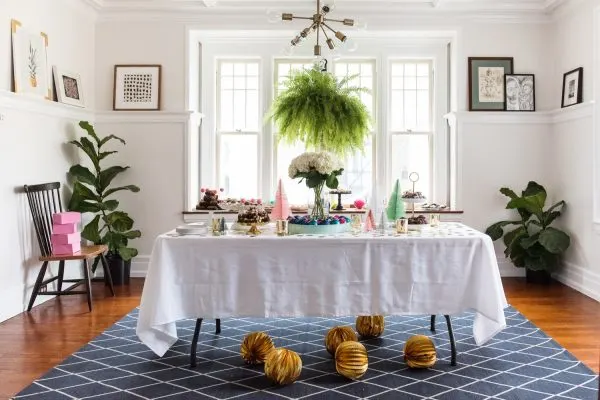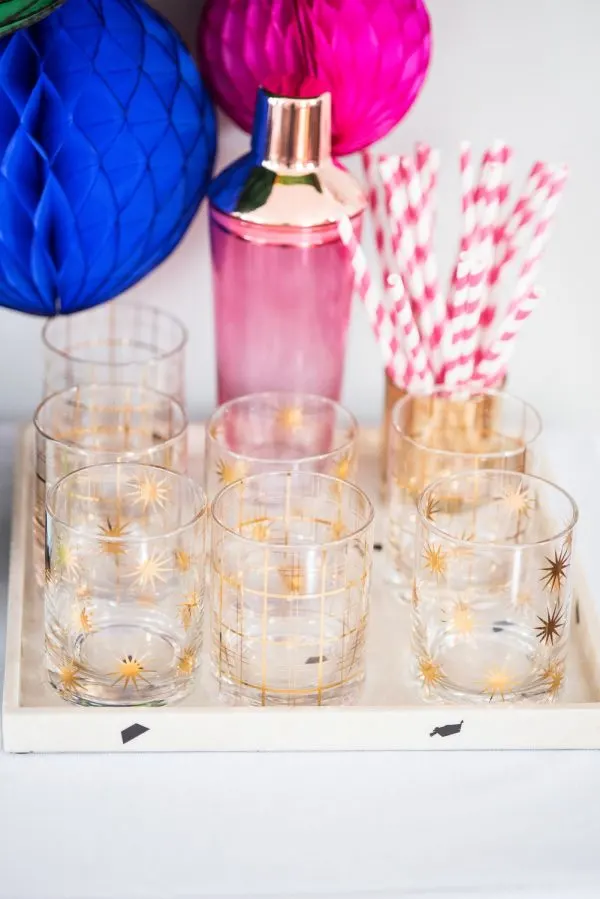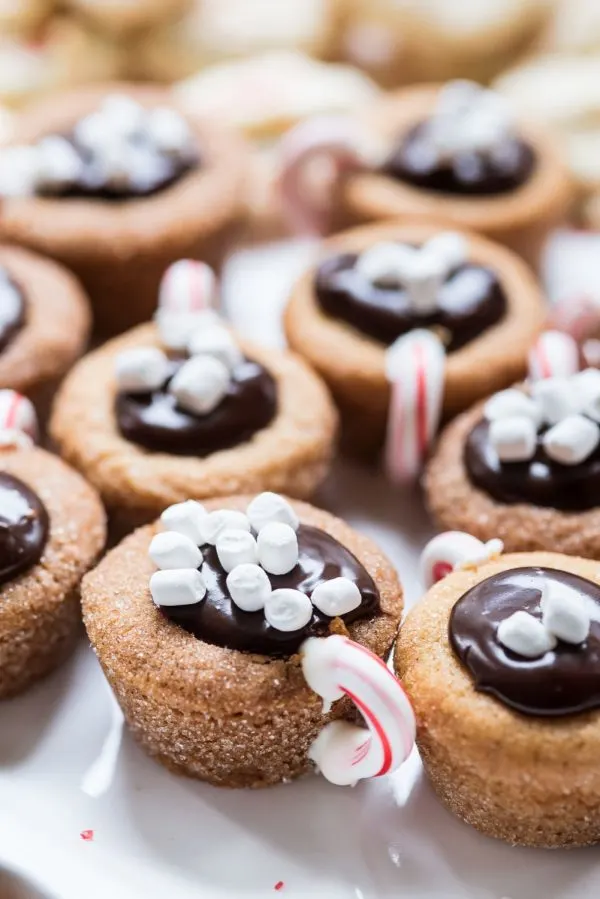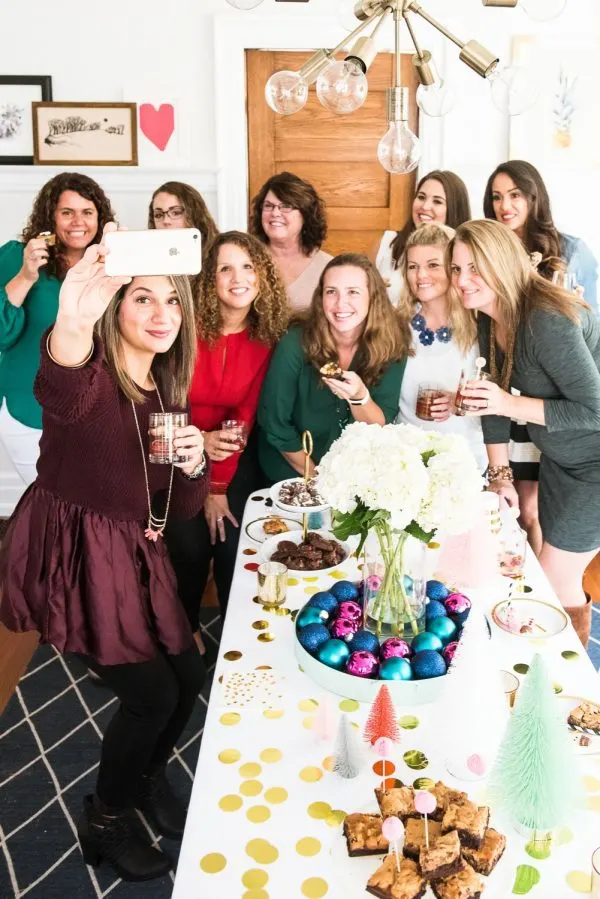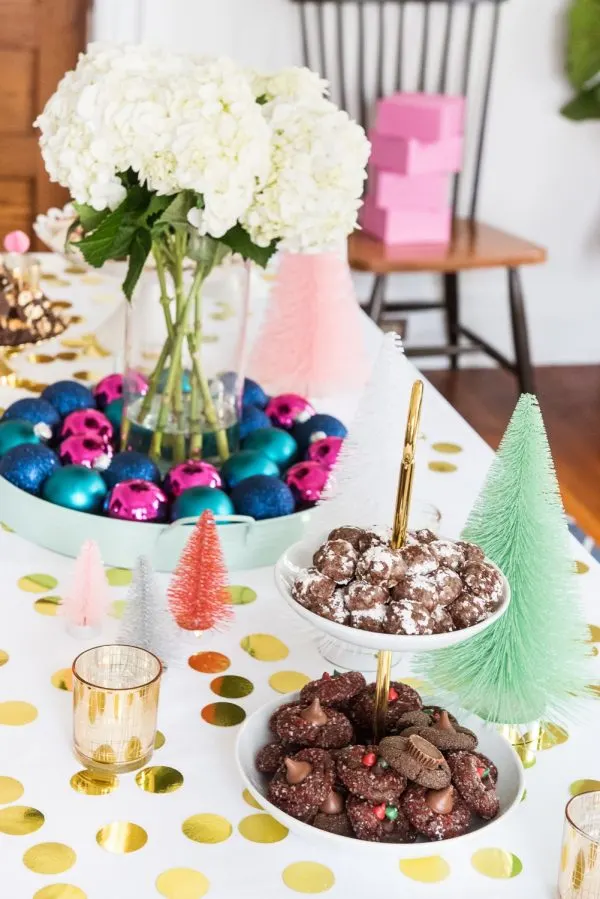 To keep things fun and festive, without wanting anyone to feel overwhelmed given how busy all the women I know are these days, I asked my lady pals to each bring along two dozen of their favorite cookies. Traditional cookies, bar cookies, bark, fudge, whatever was best and easiest for them! I made dark chocolate caramel corn fudge and triple layer dulce de leche brownie cookie bars, which were the undeniable stars of the show. (Ahem, even if I do say so myself.) My sweet cousin Diane made a really festive holiday punch while I chilled several bottles of champagne. I set up a quick and easy bar station so everyone could self-serve punch, champagne or mix a quick cocktail. Stacks of bakery boxes (from Shop Sweet Lulu) allowed everyone to easily pack up cookies and treats to bring home at the end of the festivities, while an assortment of platters and cake stands made the perfect way to display everyone's creations while we were listening to Christmas music and catching up.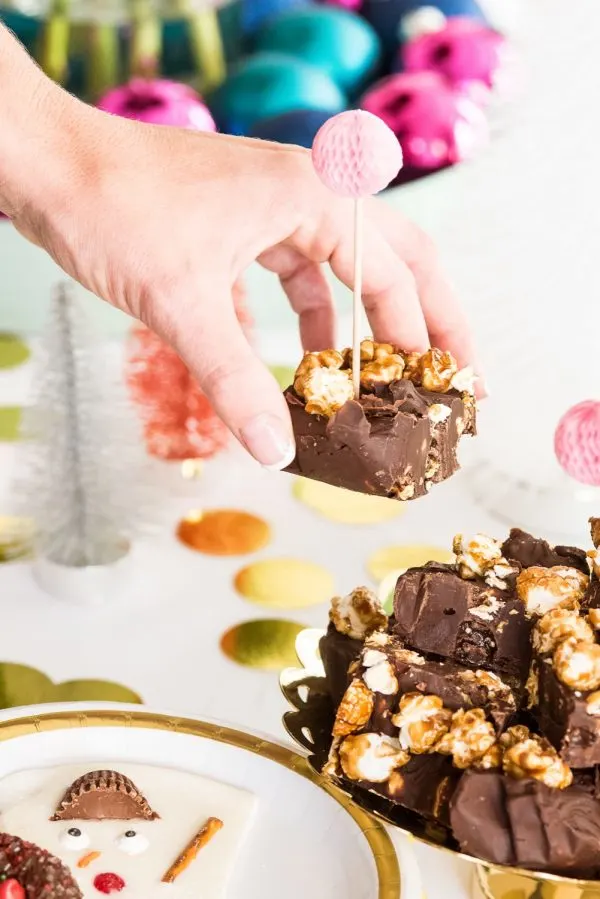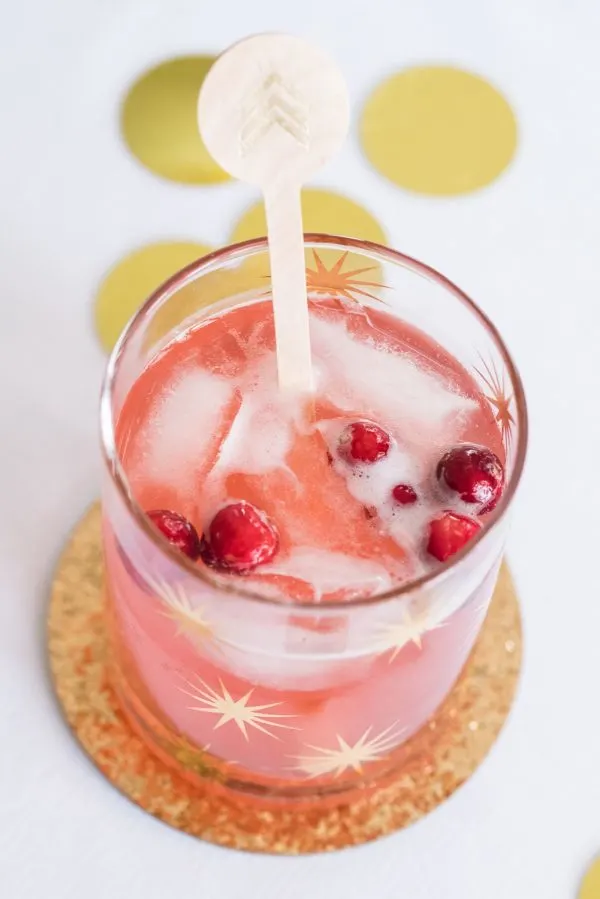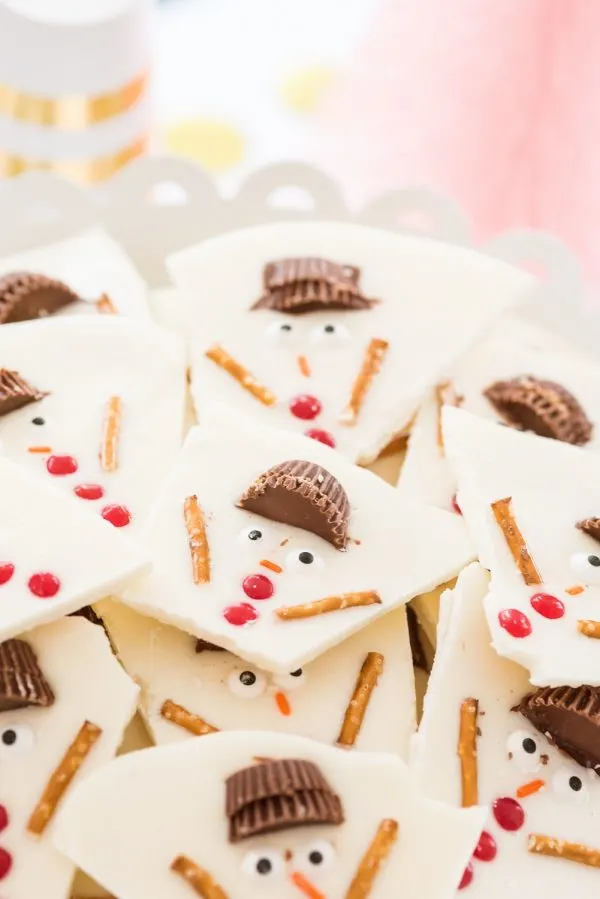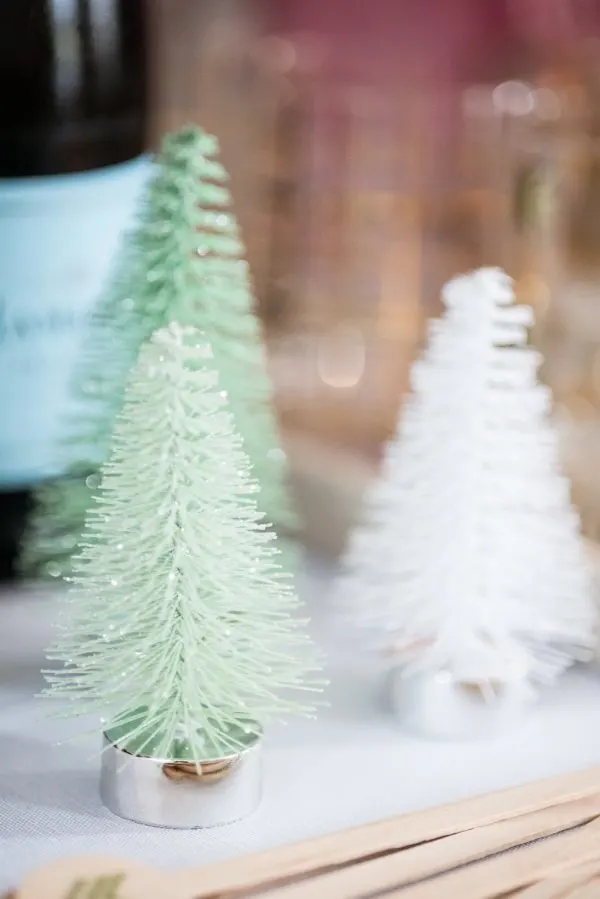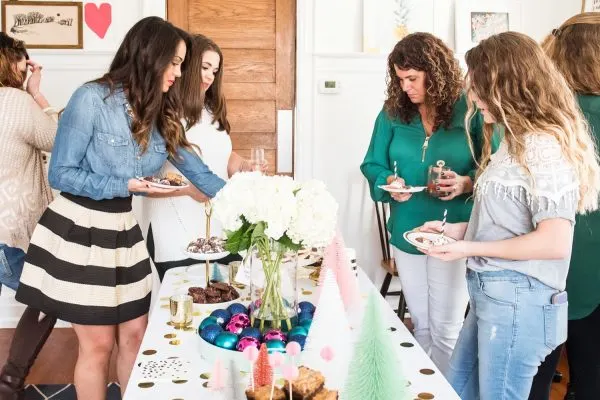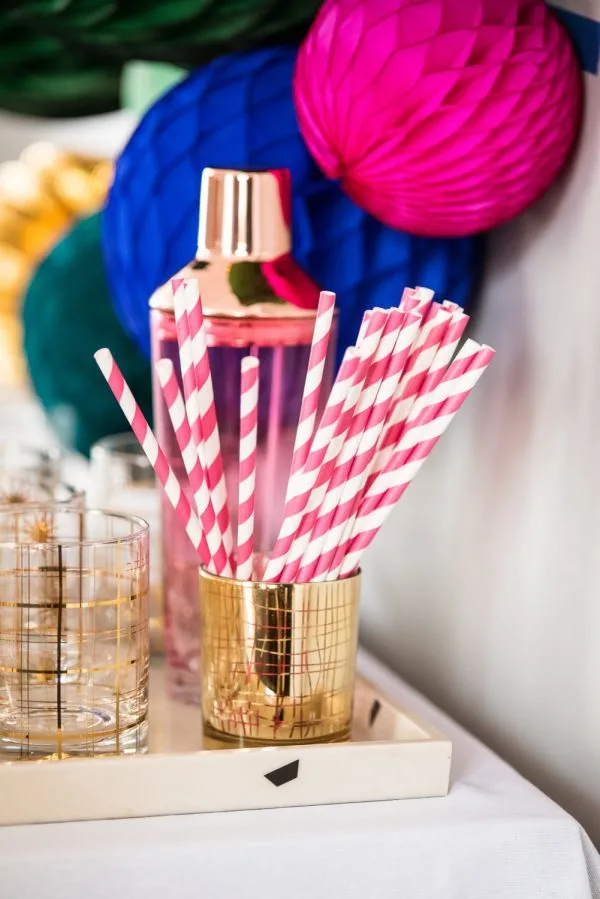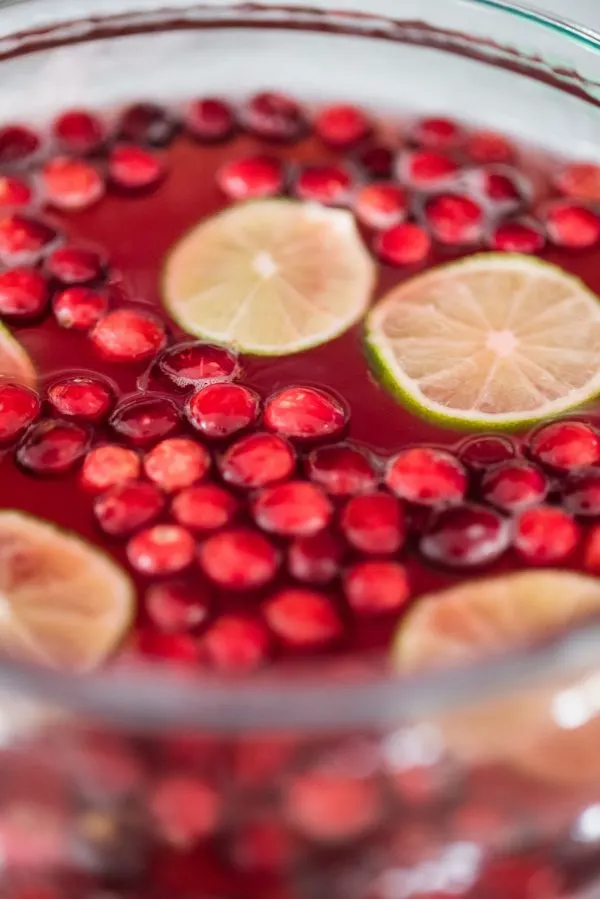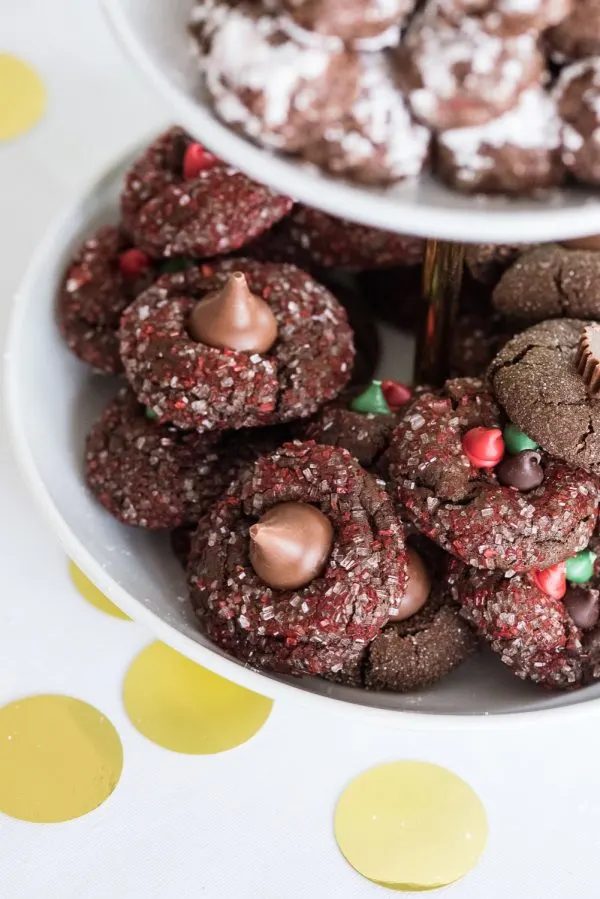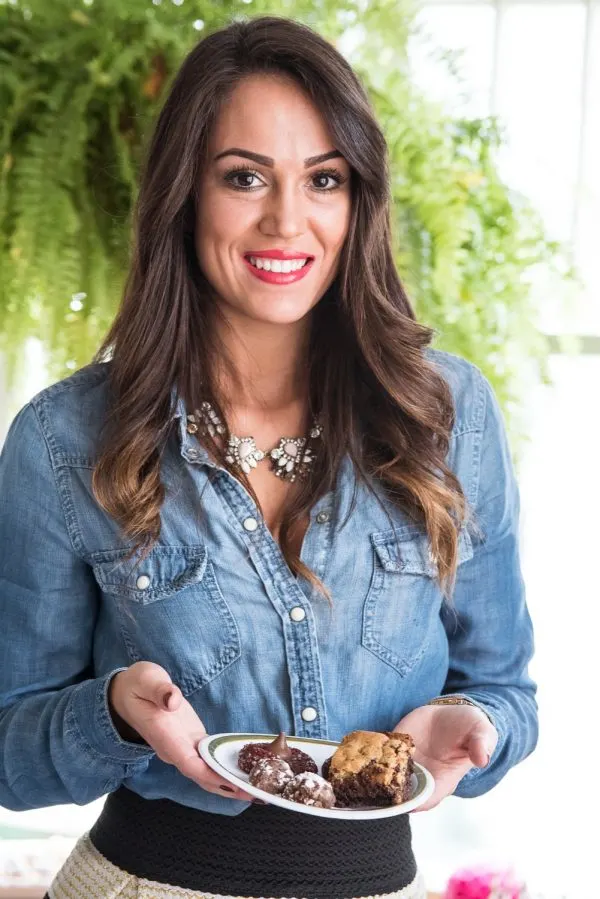 I really wanted to send each of my ladies home with something sweet (in addition to their cookie stash, of course) so I made super cute aprons for everyone! (Stay tuned for the DIY tutorial next week so you can make your own, too!) Everyone went crazy for them, and they were surprisingly simple to make. They'd also make a really sweet hostess gift! If you're not into making aprons, no worries. You can skip the gift portion entirely or send everyone home with a pretty ornament or a cute cookie cutter. Everyone gets so busy during the holiday season with personal and family obligations, so it felt like a nice little extra touch to thank everyone for carving out an afternoon to come over and hang out. Plus, who can resist a punny graphic apron? Not this lady!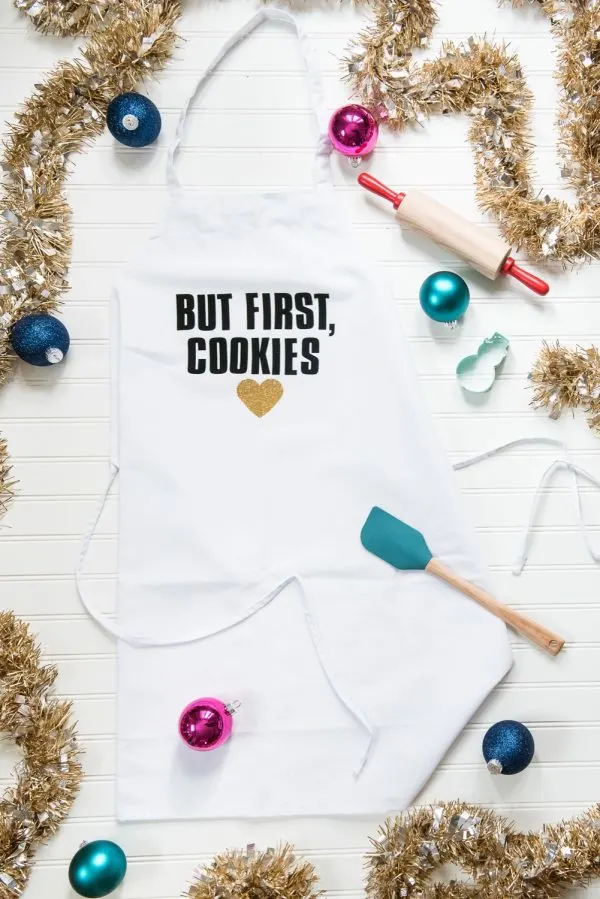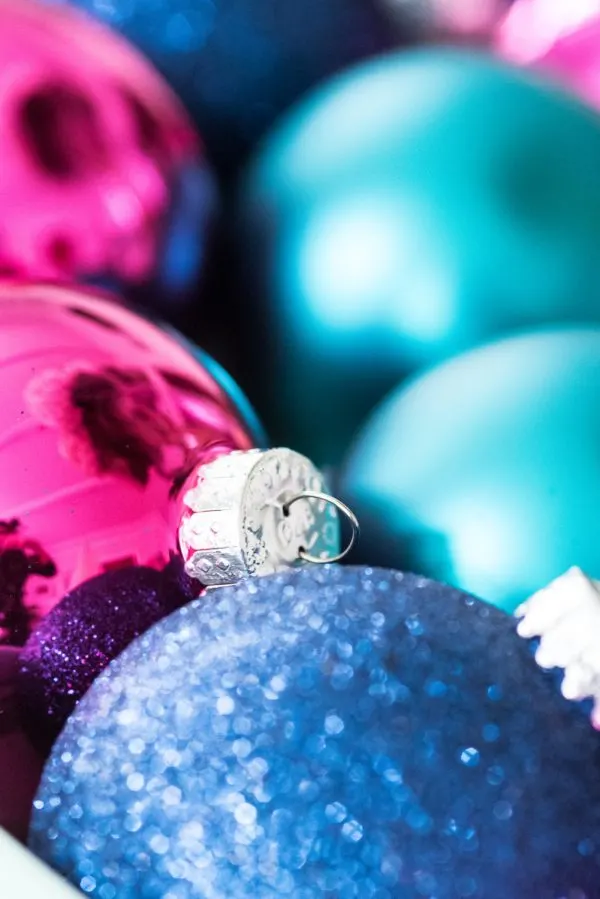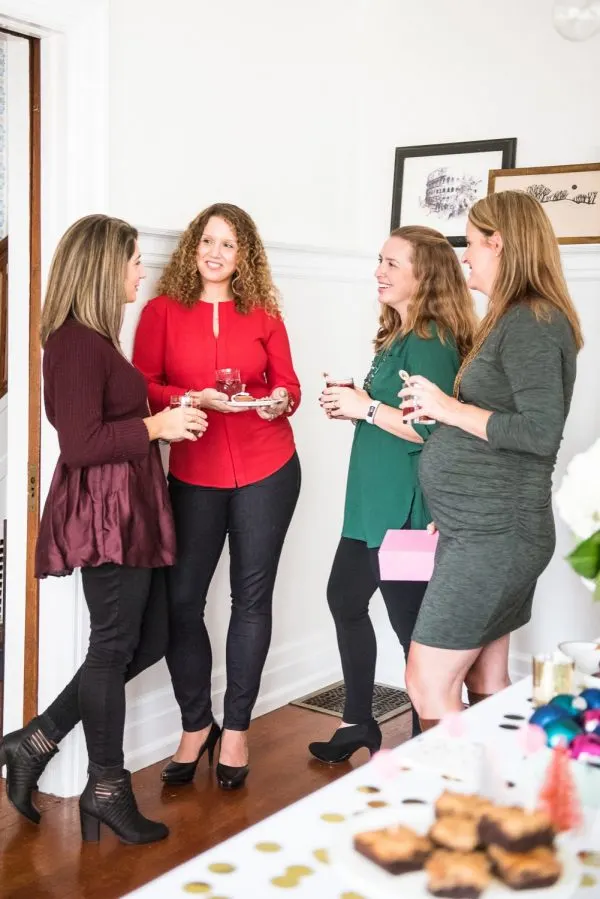 For decor, it's totally ok to keep things simple! I sprinkled a bit of confetti around and filled a tray with glittery ornaments and called it a centerpiece with the addition of a tall cylinder vase holding big white hydrangea blooms. A few cute extras like little bottle brush trees, colorful paper straws, gold trimmed glasses, sweet little twizzle sticks and pretty cocktail napkins pull everything together in a way that's crazy festive and really chic, without driving you crazy over the details. I made a big installation of honeycomb balls and gold lanterns over the bar area to serve as a single, bright and merry focal point. (You can snag the honeycomb balls from Shop Sweet Lulu and I got the gold lanterns on Amazon.) You don't need to get overwhelmed with decorating! Pull from your existing holiday decor, add in a few little extras and let those cookies do the talking.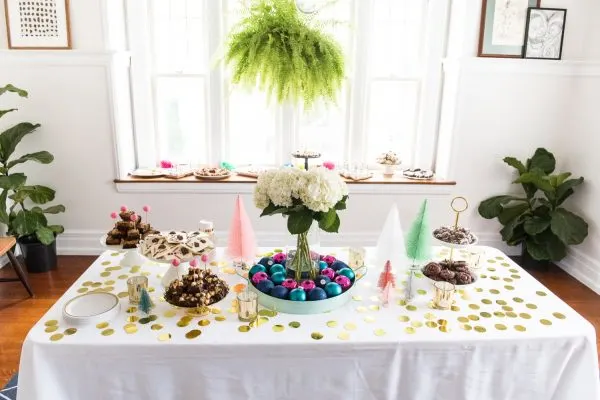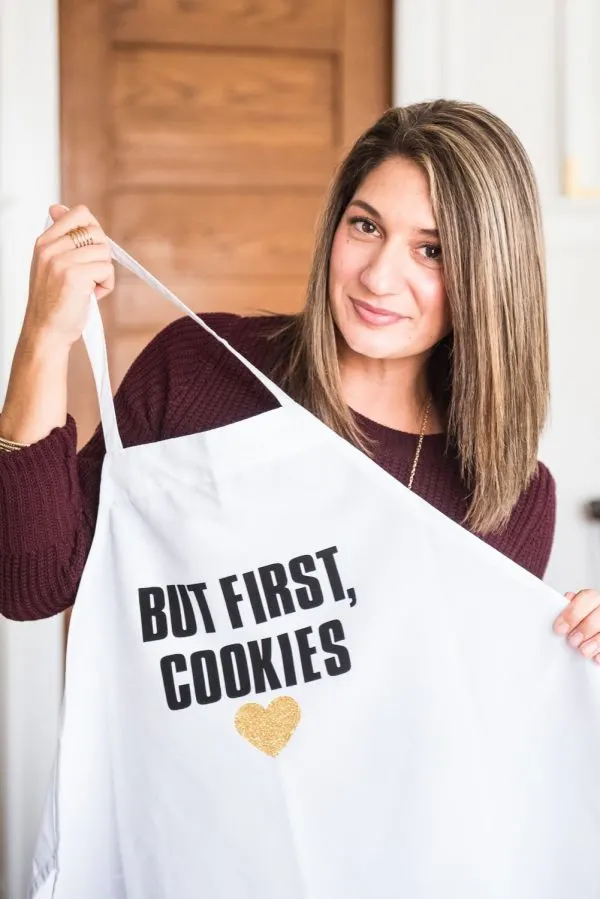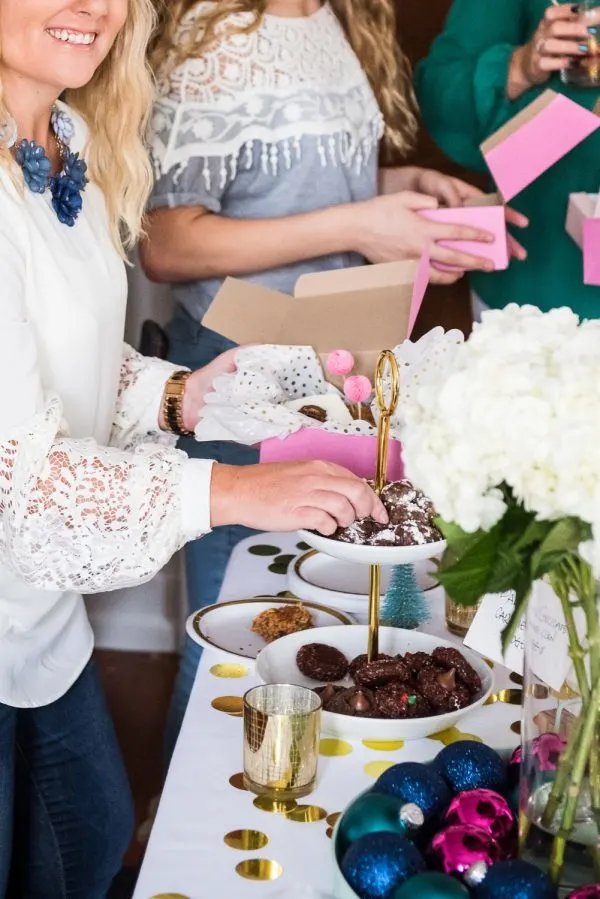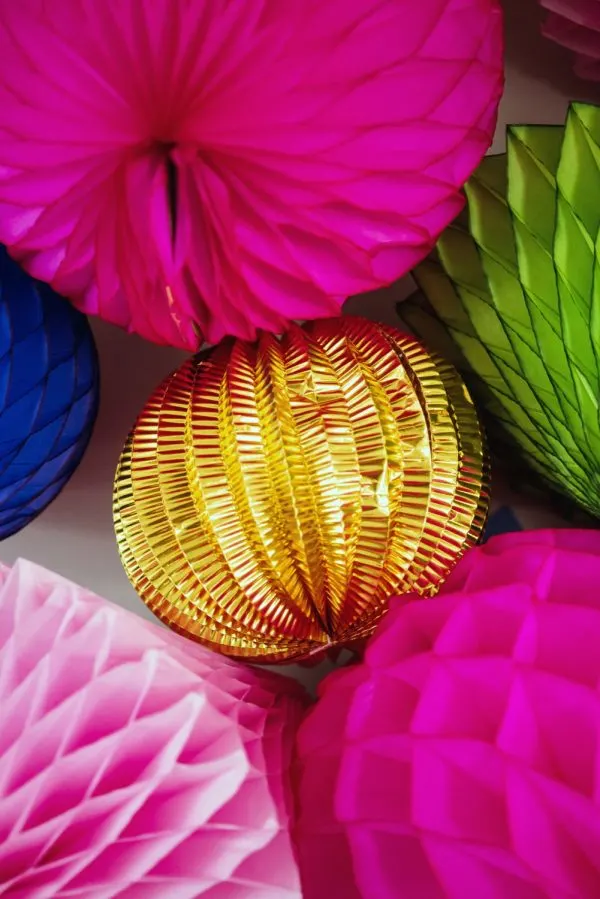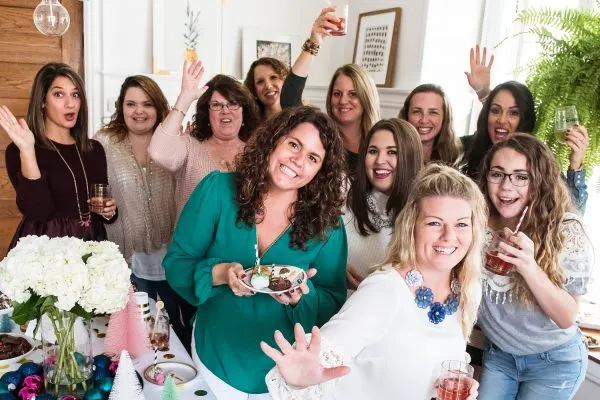 If you're getting into the holiday spirit big time like I am right now, you need to host a cookie exchange! Better yet, snag my recipes for the world's best dark chocolate caramel corn fudge and triple layer dulce de leche brownie cookie bars and host an un-cookie exchange. A single tray of each will yield you a bunch of treats for your favorite people. You can also share your favorite bar and fudge ideas with Eagle Brand on Facebook and Pinterest, and visit Eagle Brand's official un-cookie exchange hub for dozens of additional recipes! Toss a few ornaments around the house, add champagne and a solid holiday playlist and you've got an instant party! Thanks so much to Eagle Brand for inspiring an amazing afternoon. The guests included some of my best friends, a handful of cousins, old high school friends and even a few babies who conveniently went down for naps right as we started group photos. Coming together and finding a really special way to celebrate friends and family is what the holidays are all about to me and I loved having a chance to host everyone. Hip hip hooray for a cookie exchange!

[Art direction + styling by Cyd Converse | Photos by Alice G. Patterson for The Sweetest Occasion.]
This post was sponsored by Eagle Brand. Read more about our editorial policies. For more seriously delicious recipes, follow Eagle Brand on Facebook and Pinterest!