This post was sponsored by Eagle Brand. Thank you for supporting
the sponsors that help make The Sweetest Occasion possible!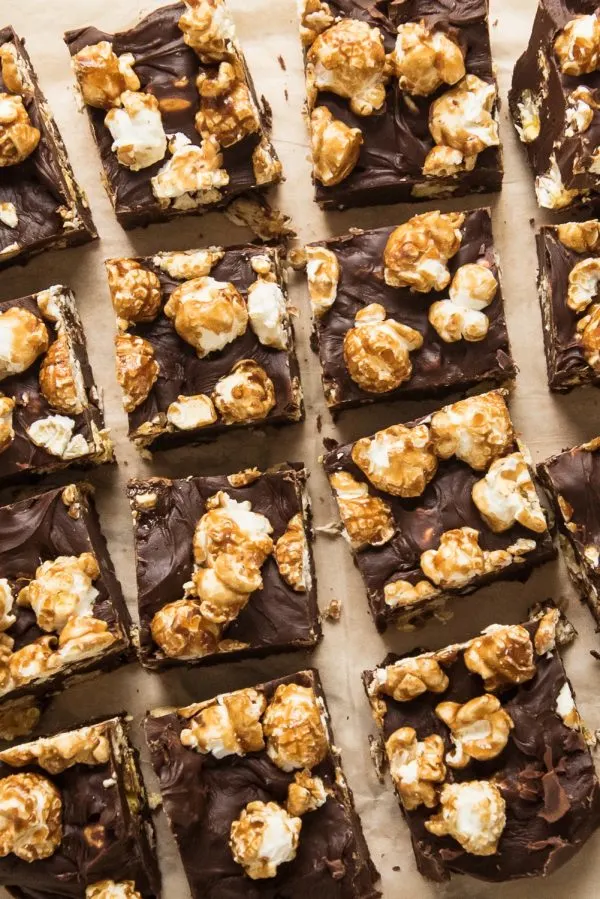 As part of the festive un-cookie exchange I hosted in collaboration with Eagle Brand, today I am sharing the world's best fudge recipe! Clearly, I'm biased on that one, but I have a bit of a love/hate relationship when it comes to fudge so when I set out to make a fudge recipe, I set out to make the very best one of all. This fudge recipe is smooth, rich and requires a whopping three ingredients! (In all honesty, I tried a few other variations with a few additional ingredients and simpler was better.) This is the fudge recipe that is going to make a believer out of you. It's going to become your go-to recipe to bring to parties and work functions. It's going to become the fudge your friends beg you to make year round. It's the fudge that is going to challenge your grandma's fudge as the family's favorite recipe. Those are big words! But they're truth.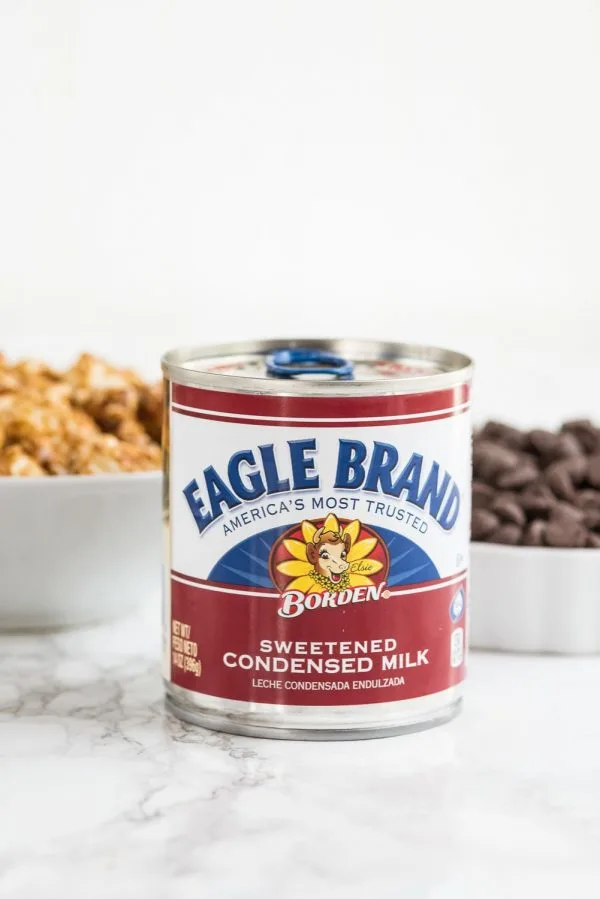 Dark Chocolate Caramel Corn Fudge
Makes approximately 16 pieces
12 oz dark chocolate chips
(1) can Eagle Brand Sweetened Condensed milk
3 cups caramel corn
Place the dark chocolate chips and sweetened condensed milk in a heat-safe bowl. Heat over a double boiler until chocolate is thoroughly melted and incorporated with the sweetened condensed milk, stirring frequently. In the meantime, line an 8×8 pan with parchment paper. Once the chocolate mixture is smooth and thoroughly heated, remove from the heat. Using a rubber spatula, fold in two cups of caramel corn, reserving the last cup. Once caramel corn is incorporated, pour into your pan and spread out evenly. Press the remaining cup of caramel corn onto the top of the mixture and then chill for 3 – 4 hours or overnight. Cut into squares and prepare to stun your friends!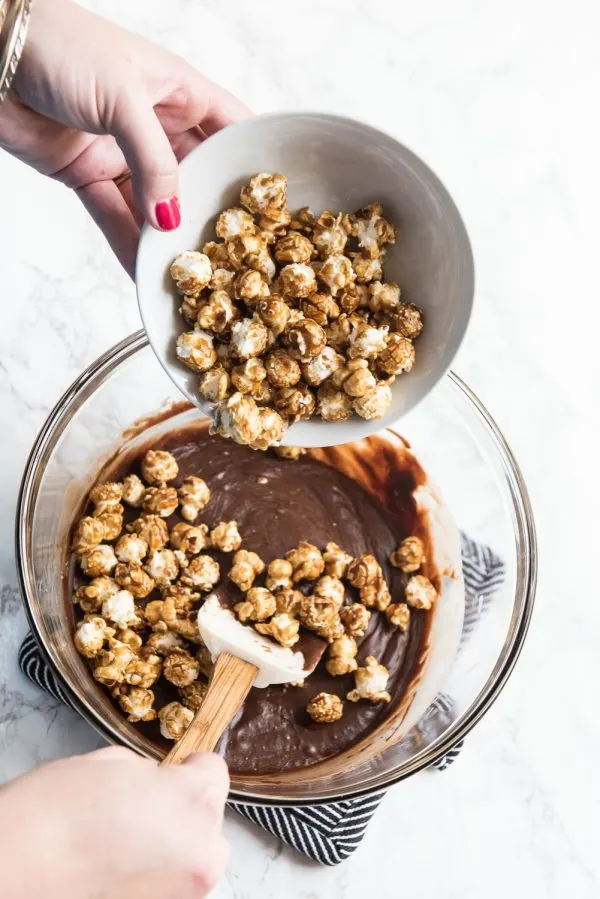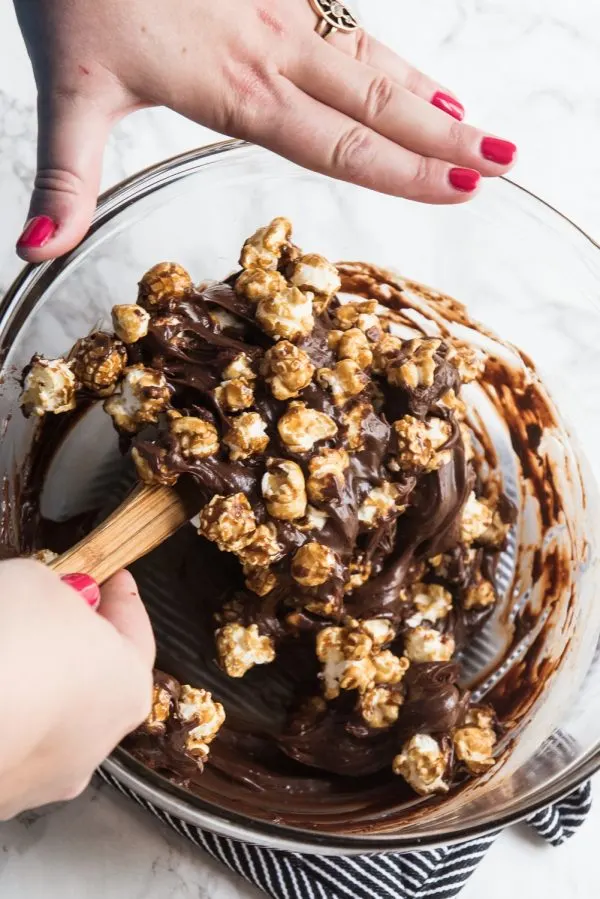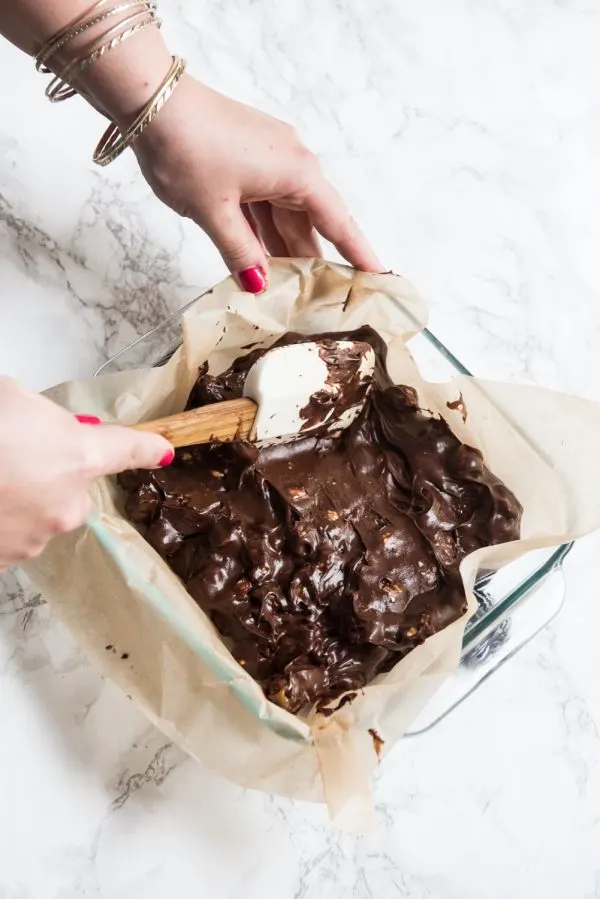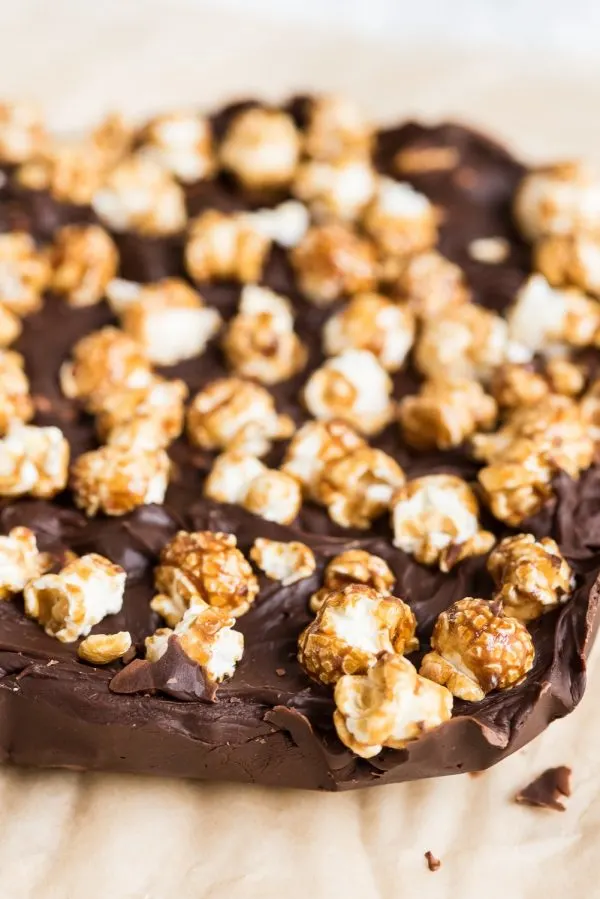 This is the simplest fudge recipe, but guys, it is so good! We're talking one of those perfect, fuss-free recipes that just becomes a staple in your rotation that you'll make over and over and over again. While recipe testing I made what felt like countless batches and our friends and neighbors and family ate up every last piece! You can pop caramel corn using your favorite microwave variety or pick up a bag of the kind that is already popped. The combination of the caramel corn and the dark chocolate is so tasty, but a touch unexpected, which is what makes this such a hit.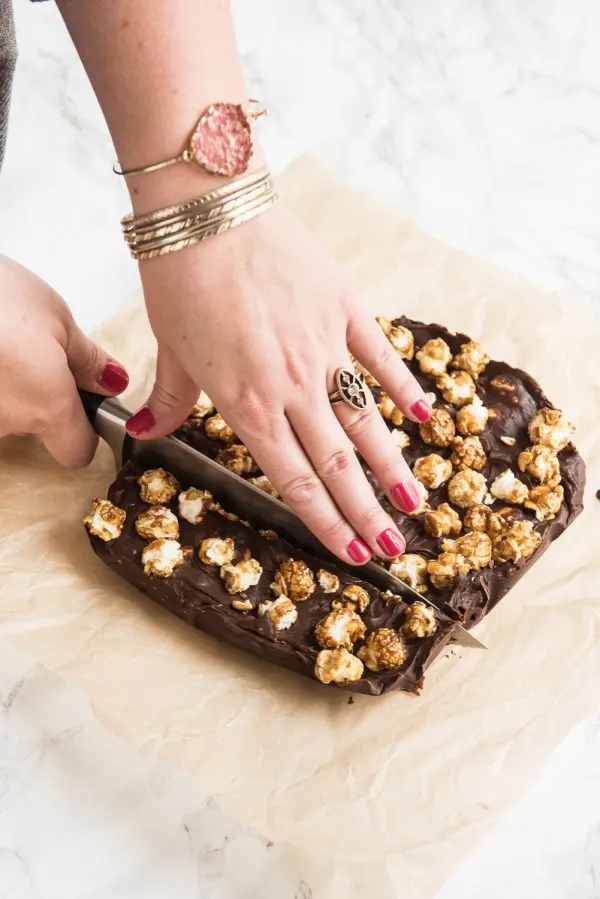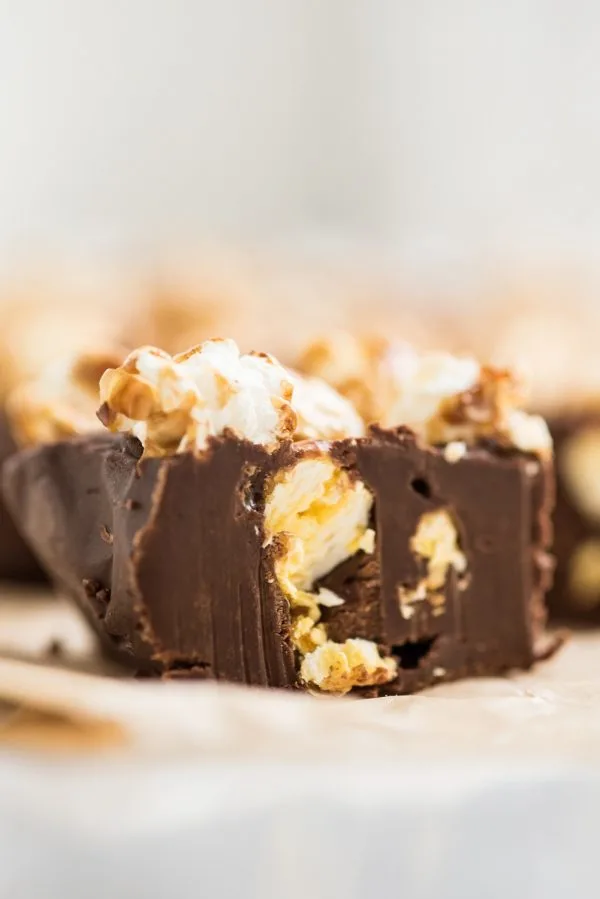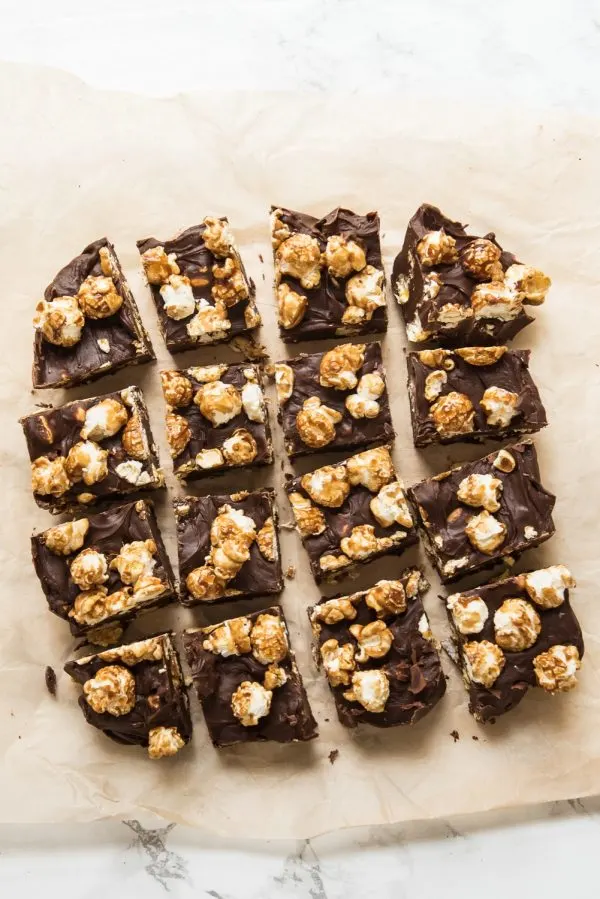 I made my fudge with the original Eagle Brand Sweetened Condensed milk, but they also make Low Fat and Fat Free varieties that I'm sure would work just as well with this recipe! As a long time baking mainstay, you can find Eagle Brand products at practically any and every local grocery store regardless of where you live. This holiday season, share your favorite bar and fudge ideas with Eagle Brand on Facebook and Pinterest, and visit Eagle Brand's official recipe hub for dozens of additional recipes! (Oh, and don't miss my triple layer dulce de leche brownie cookie bars!) With this recipe and my tips in your corner, you'll be ready to host your very own un-cookie exchange!

[Art direction, recipes + styling by Cyd Converse | Photos by Alice G. Patterson for The Sweetest Occasion.]
This post was sponsored by Eagle Brand. Read more about our editorial policies. For more seriously delicious recipes, follow Eagle Brand on Facebook and Pinterest!