This cheerful Christmas Moscow mule recipe is a fruity, tart cocktail made with cherry juice, ginger beer and festive garnishes galore.
Have we talked about how much I love a good Moscow mule? And no, I don't care even a tiny little bit if my love for a mule makes me totally basic.
Of course I think it is requisite to have a good Christmas Moscow mule up your sleeve amongst your tried and true Christmas cocktail recipes, so today I'm coming at you with my version.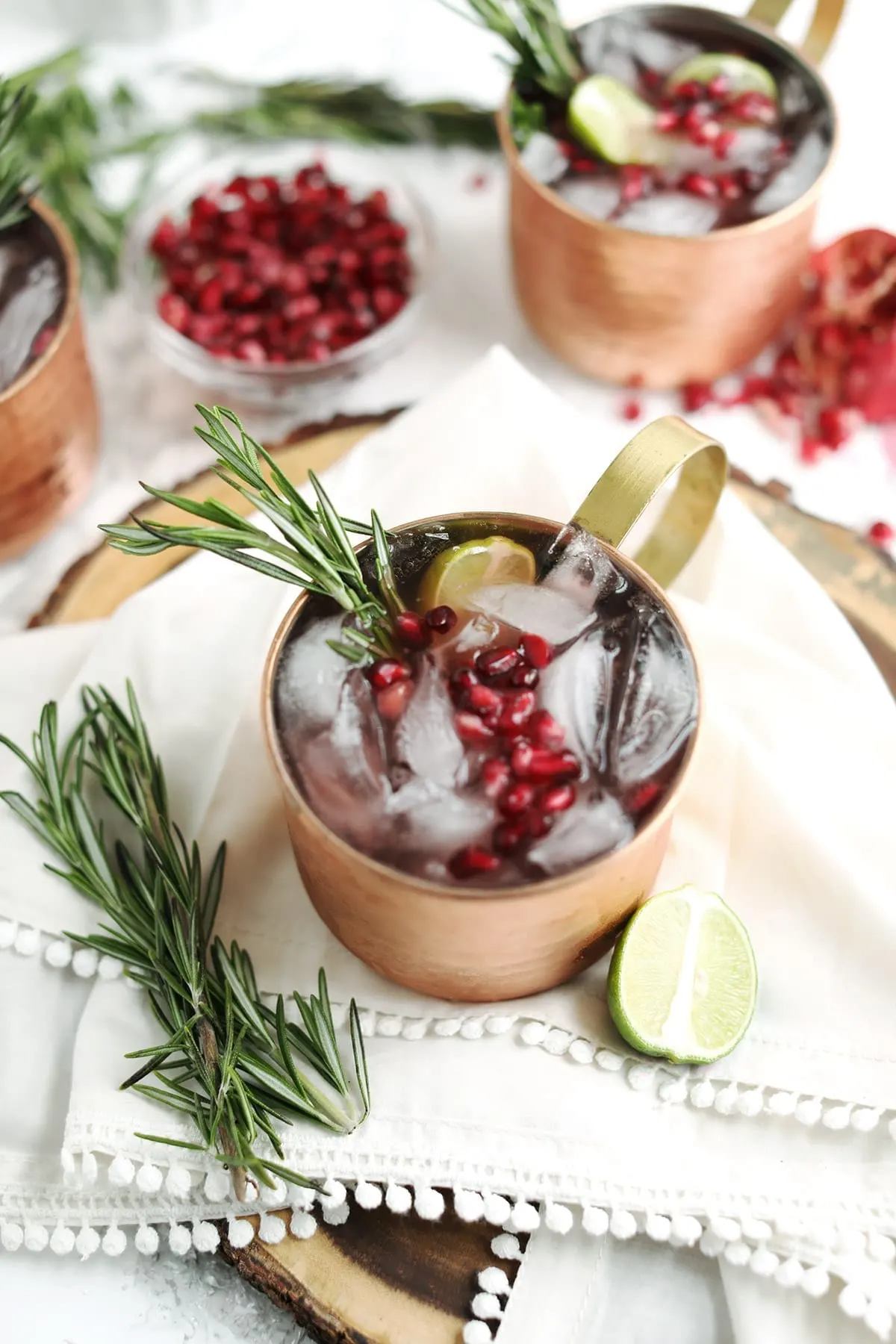 We're calling this the Kris Kringle North Pole mule because it sounds totally festive, just like this drink looks and tastes!
Bring on all the Christmas cocktail recipes, friends. All.of.them.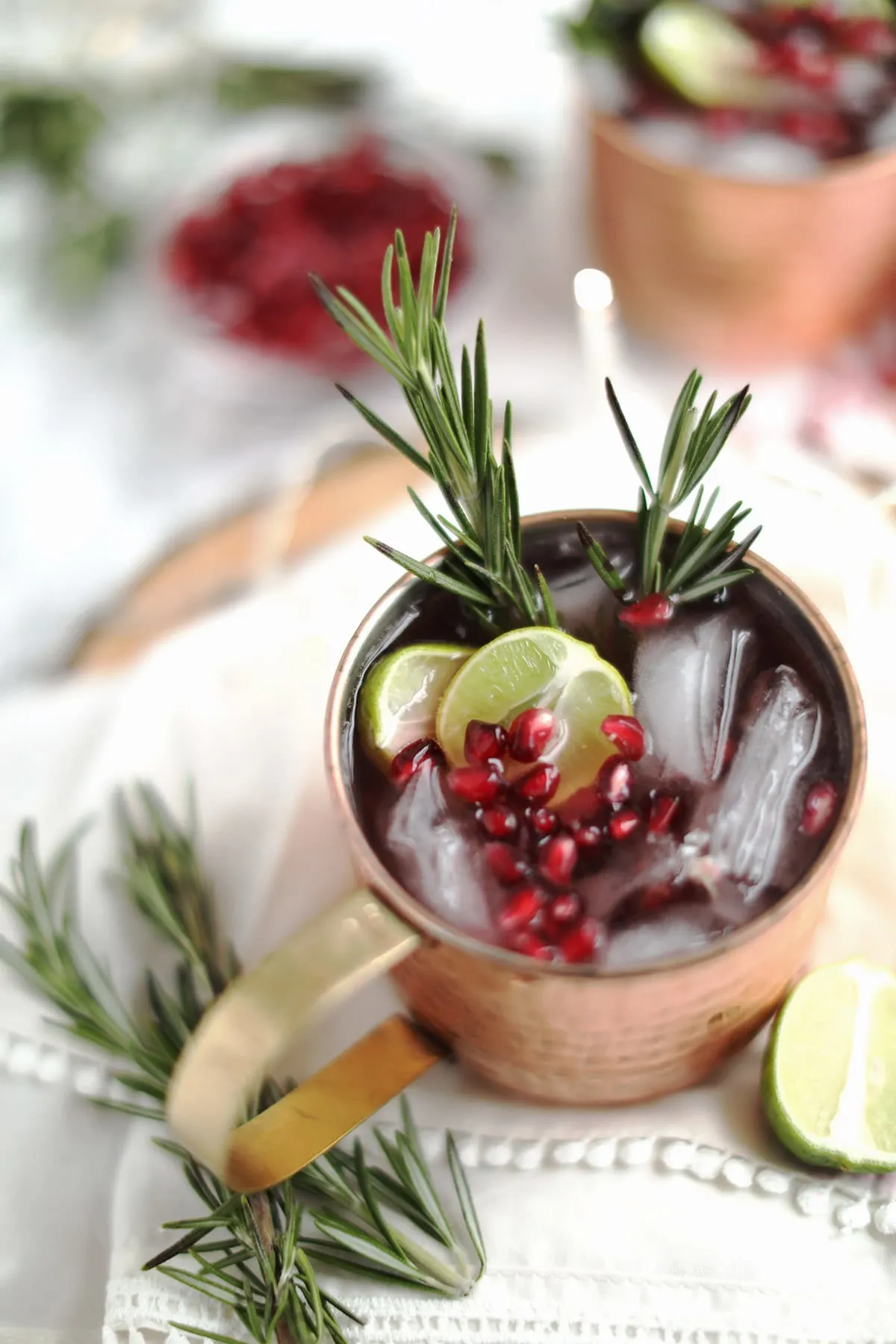 Christmas Moscow Mule Ingredients
Vodka – Traditionally all Moscow mule recipes are made with vodka as the star of the show. I like a nice, clean tasting vodka. In this recipe a vanilla vodka would also be delicious!
Cherry juice – A rich, fruity tart cherry juice adds so much flavor to this cocktail and also gives it a fun red color perfect for the holiday season.
Ginger beer – Classic ginger beer is the hallmark of any Moscow mule recipe and we'll be using it here.
Lime – Lots of fresh lime for squeezing and for garnishing is a must with this drink.
Rosemary – Fresh rosemary sprigs add a subtle herbal note to this cocktail and also give it a festive look.
Pomegranate seeds – Pomegranate seeds are a fun seasonal addition to this mule recipe.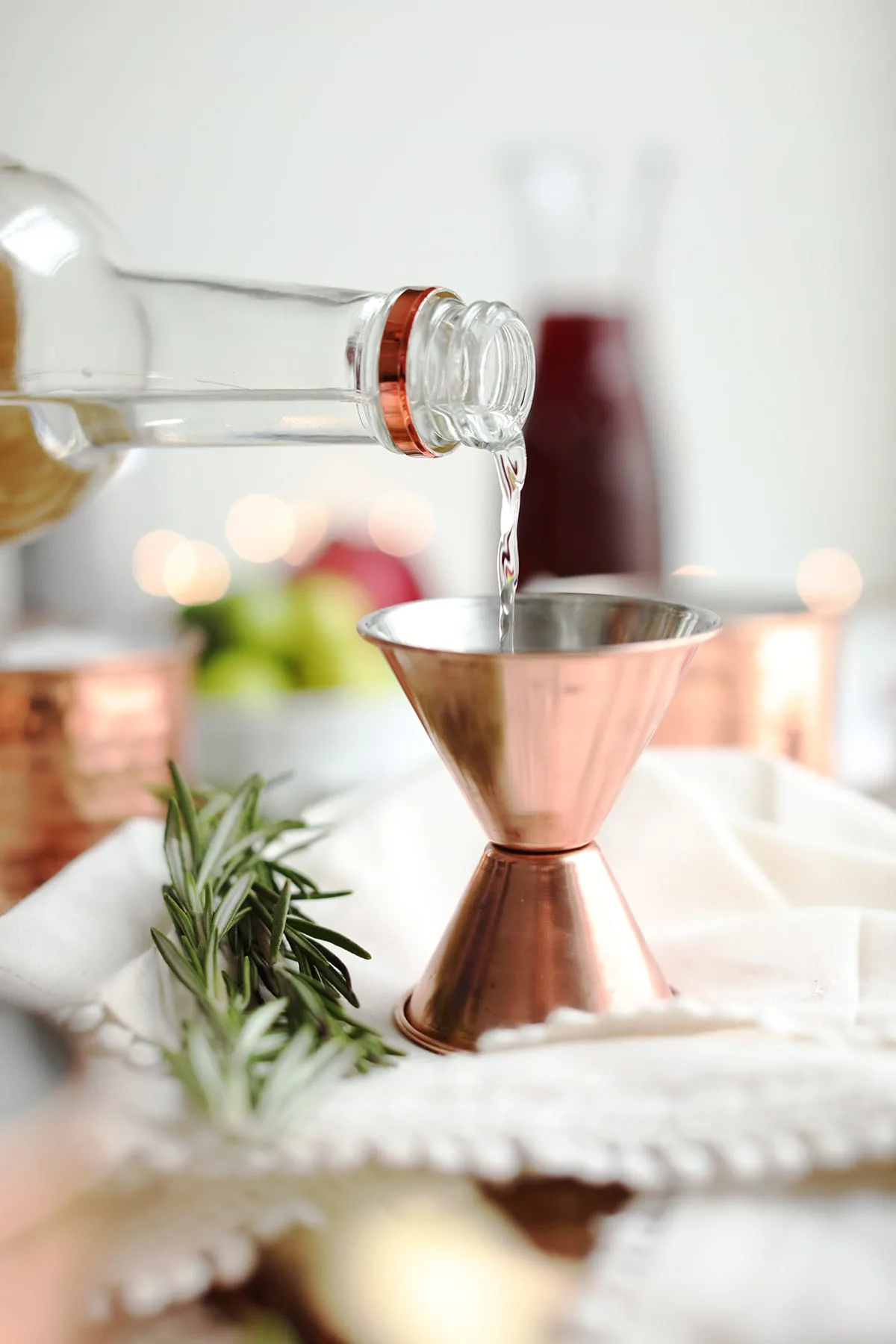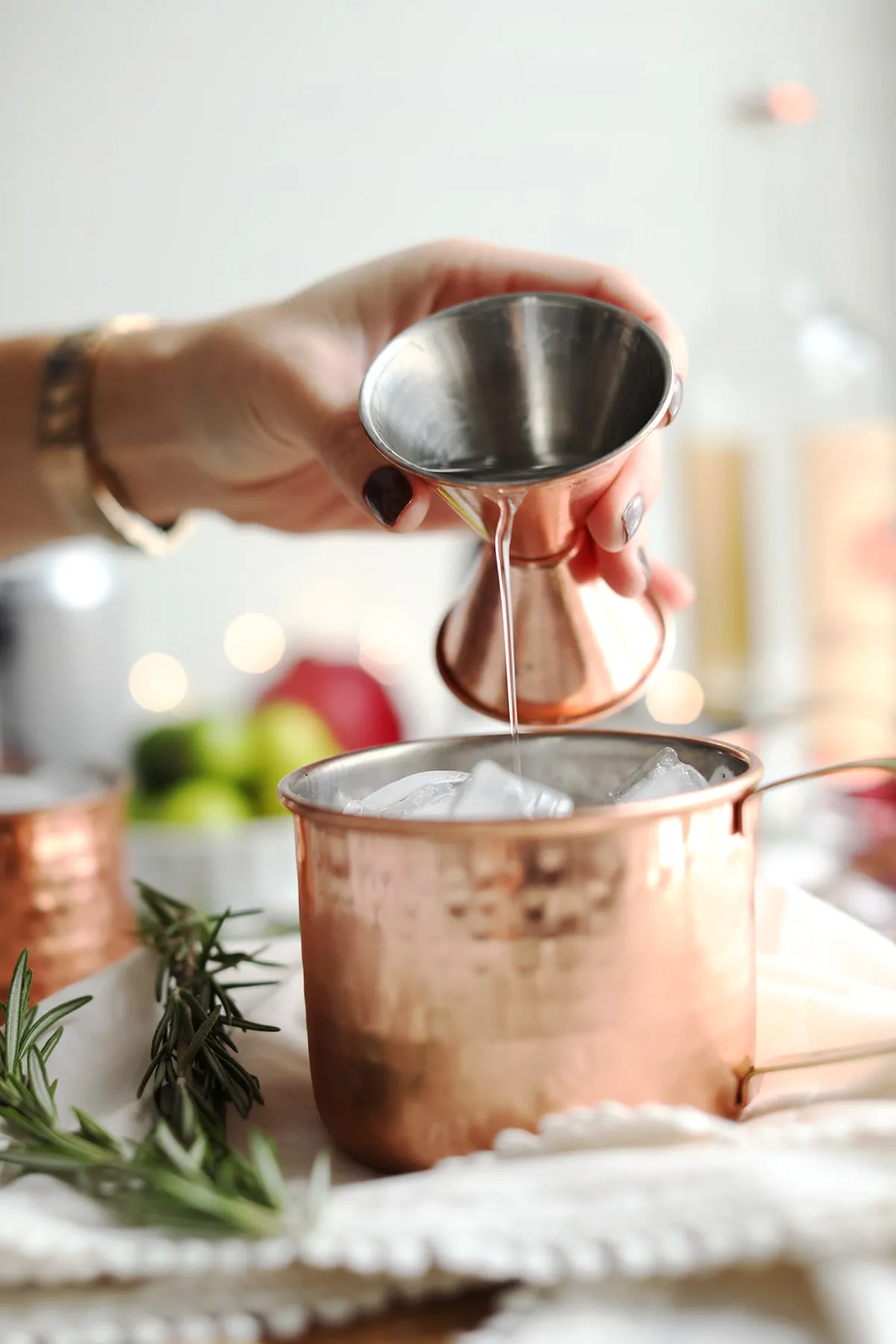 I love fresh herbs in a cocktail, but I wanted to keep the rosemary from being overwhelming here. That's why I use it to stir the drink and garnish, where you get it a bit on the nose and get that herbal hit without feeling like you're chewing on a bar of soap. The overall pairing of the tart cherry juice with the pomegranate seeds, lime and rosemary is so festive and fun, it just tastes like Christmas in the best possible way.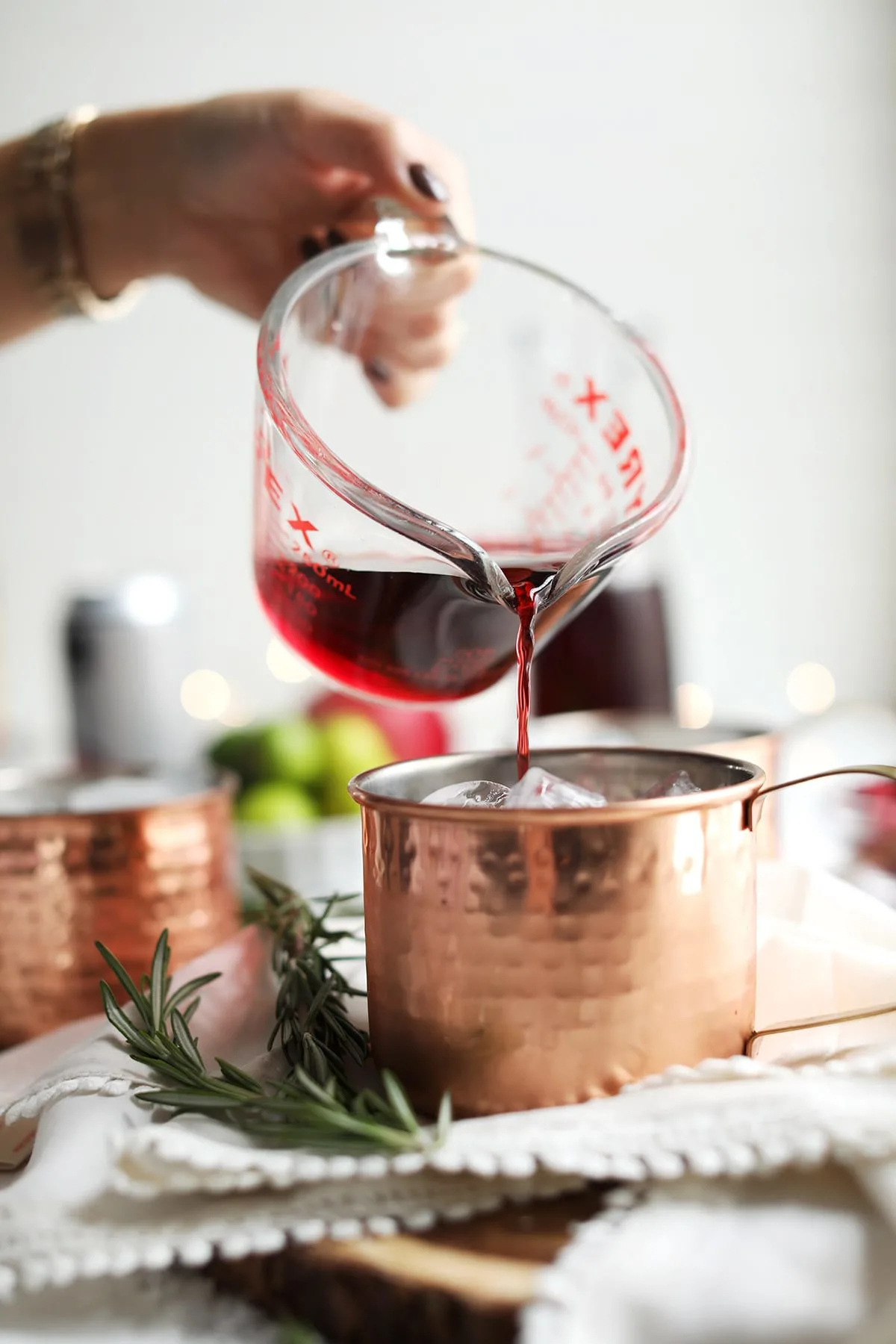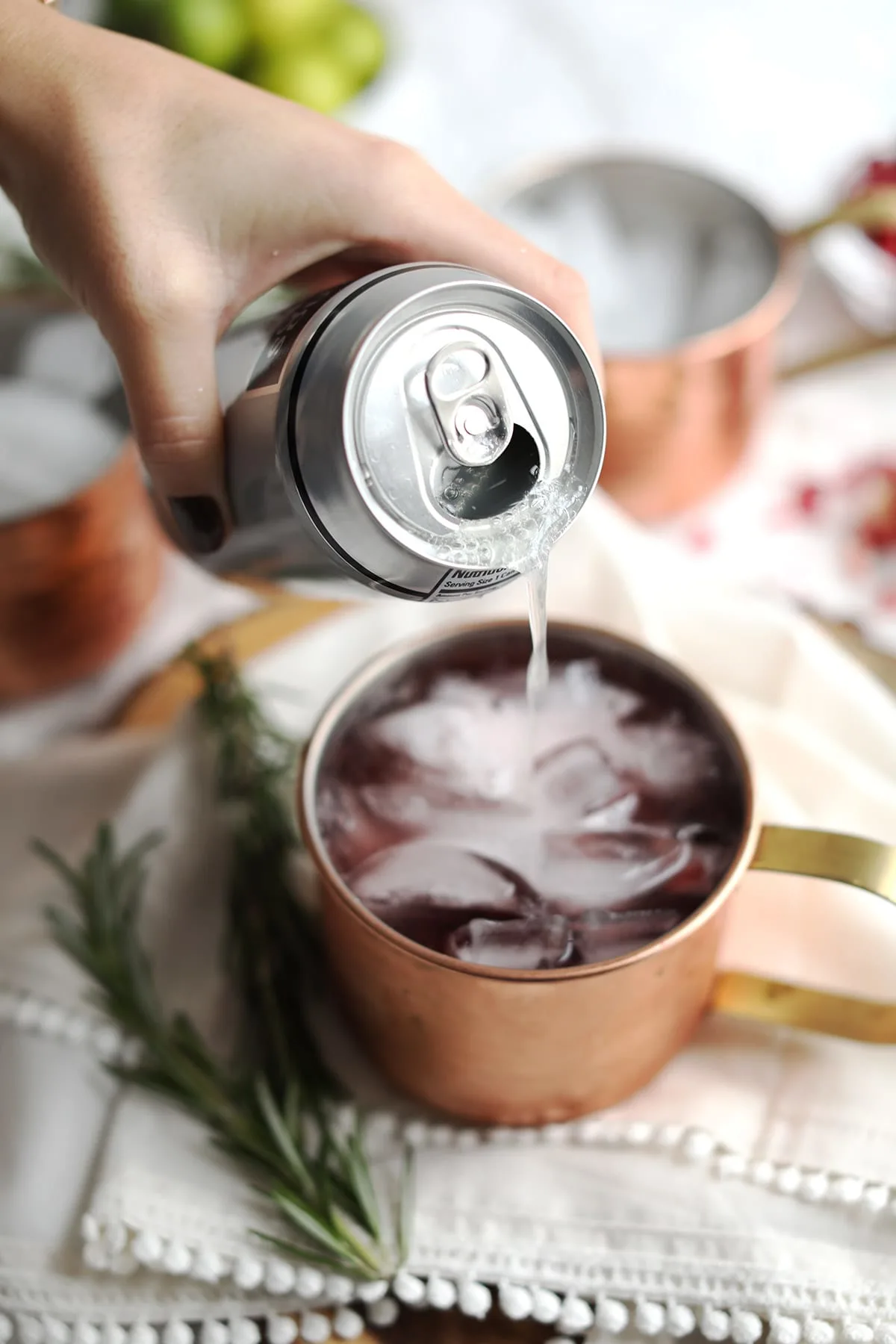 This drink is such a simple and fun twist on the classic Moscow mule recipe, and it's now one of my very favorite Christmas cocktail recipes! If you give these a try, share them on Instagram and tag me and use the hashtag #thesweetestholidays so I can share your post on my Stories!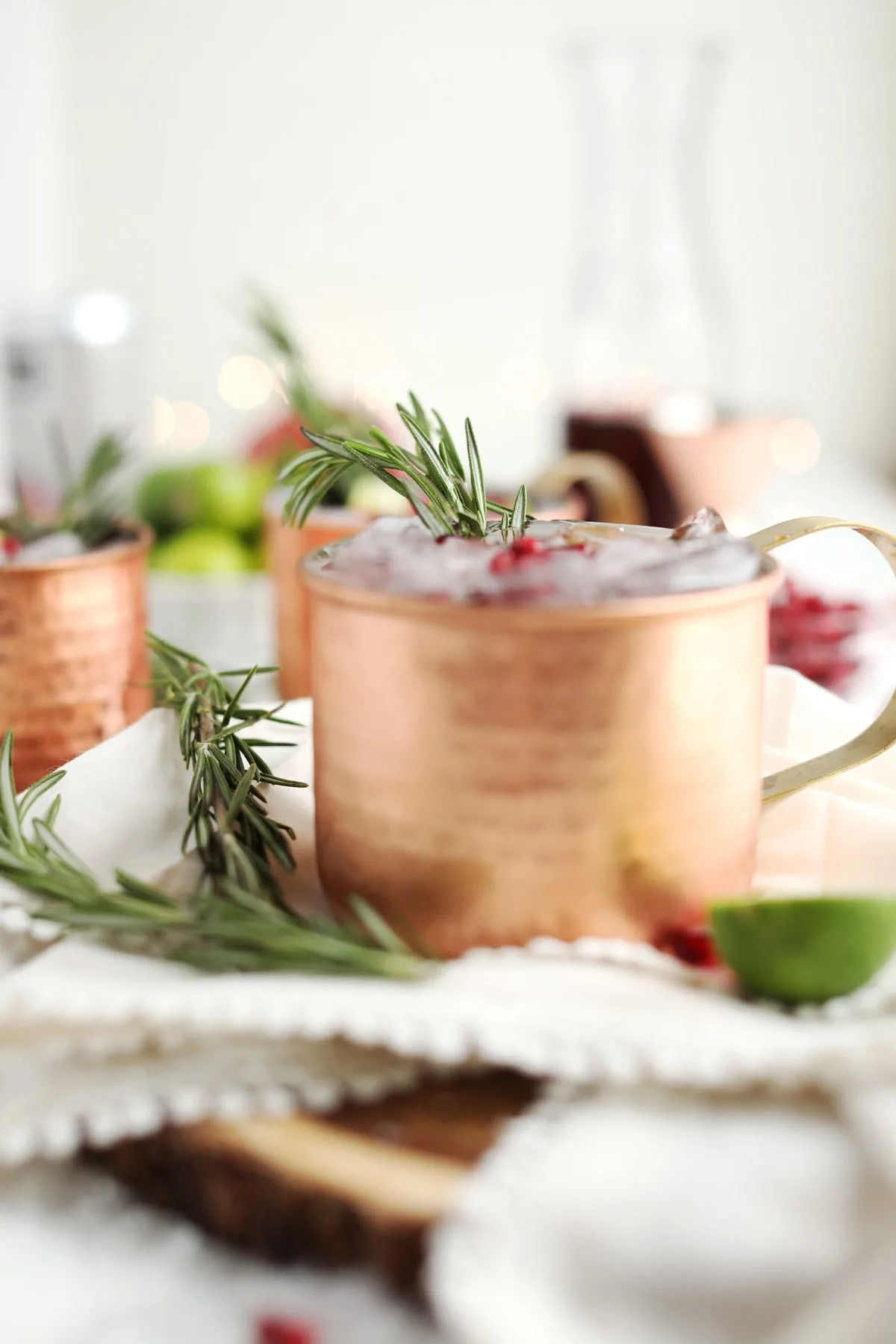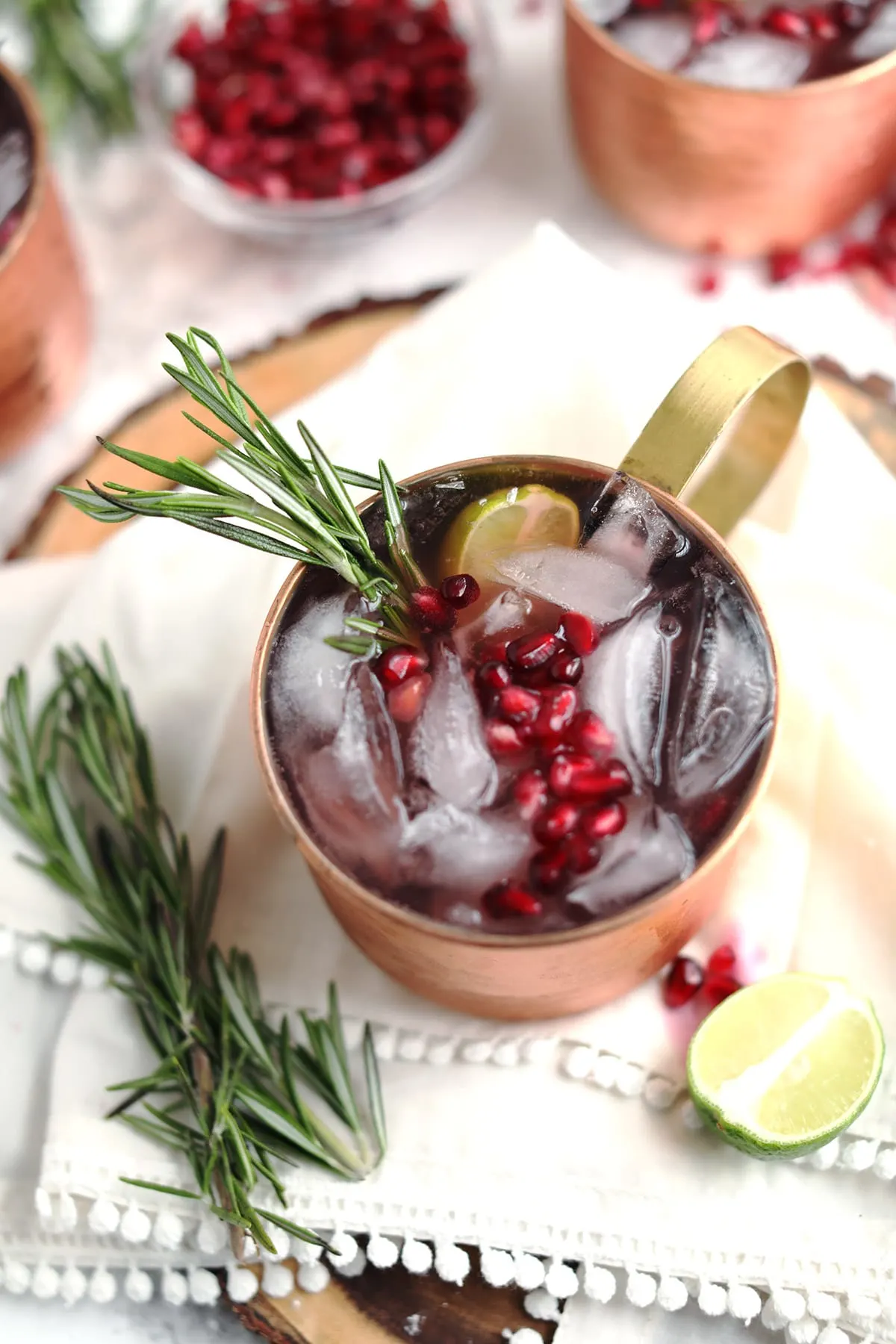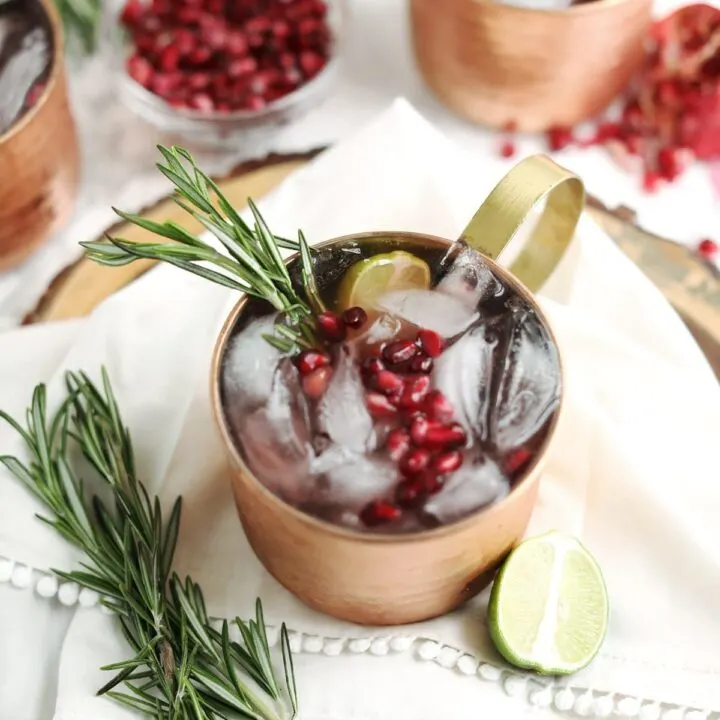 A Merry Kris Kringle North Pole Mule
This festive Christmas Moscow mule recipe is a fruity, tart cocktail made with cherry juice, ginger beer and garnishes galore.
Ingredients
2 oz vodka
4 oz tart cherry juice
2 oz ginger beer
2 - 3 fresh rosemary sprigs
3 - 4 lime wedges
Pomegranate seeds
Instructions
Fill a moscow mule mug to the top with ice; pour vodka over top.



Add tart cherry juice



Top off with ginger beer then stir gently to mix.



Squeeze 2 lime wedges over top



Use rosemary sprigs to gently stir to combine
Garnish with additional lime wedges and pomegranate seeds
[Photos by Cyd Converse for The Sweetest Occasion.]