This post was sponsored by Prairie Organic Spirits. Thank you for supporting
the sponsors that help make The Sweetest Occasion possible!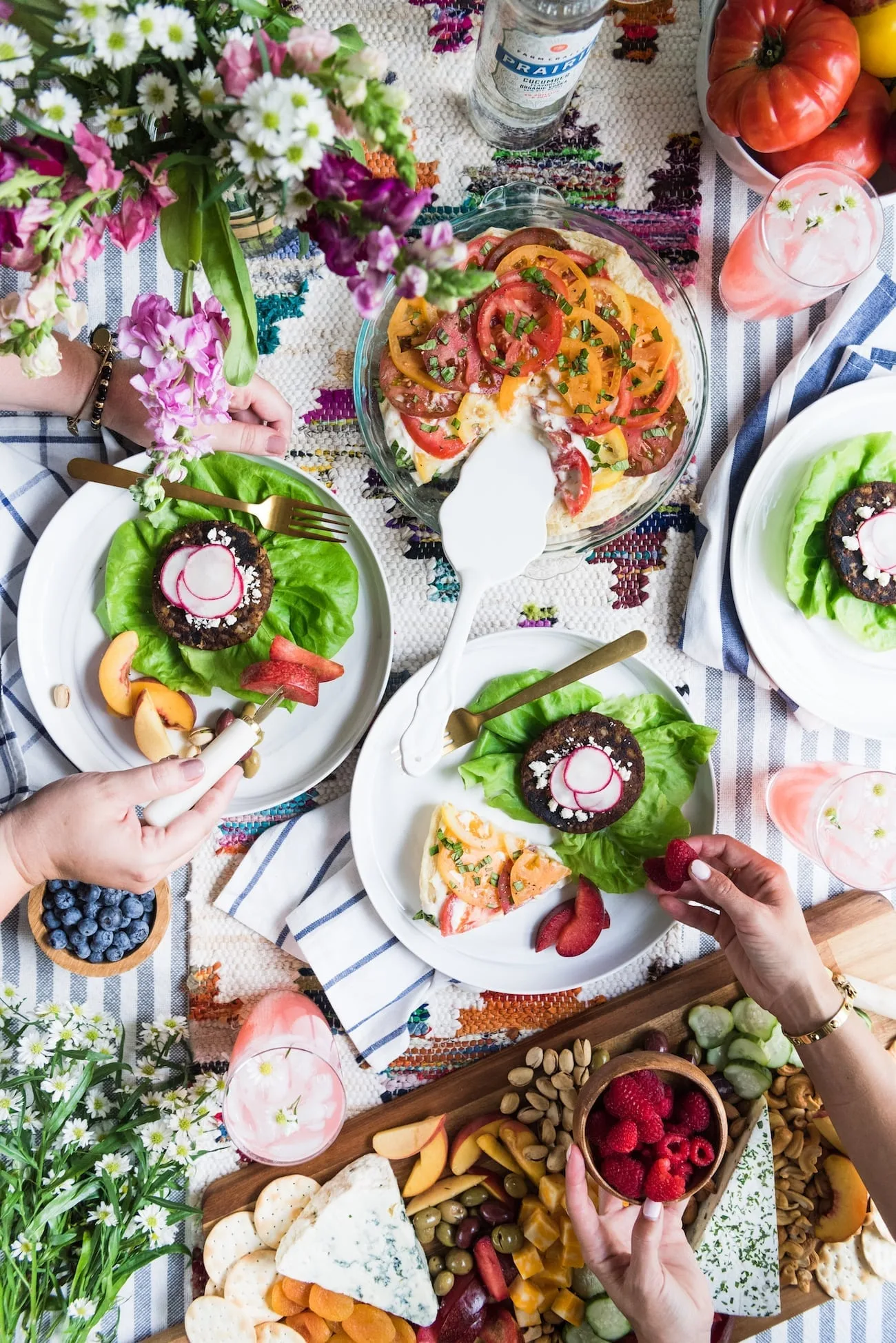 Late summer is one of my very favorite times of year. The sun hangs low and golden, the produce is at its best and the evenings get just a teensy bit cooler, promising of fall. Now that the kids are back at school and everyone is working back into old routines, casual dinner parties at home replace big barbecues as my party of choice. Today I'm teaming up with my friends at Prairie Organic Spirits and sharing my take on a farm to table dinner party, inspired by your weekly CSA share or a trip to the farmer's market. This is summer at its very finest!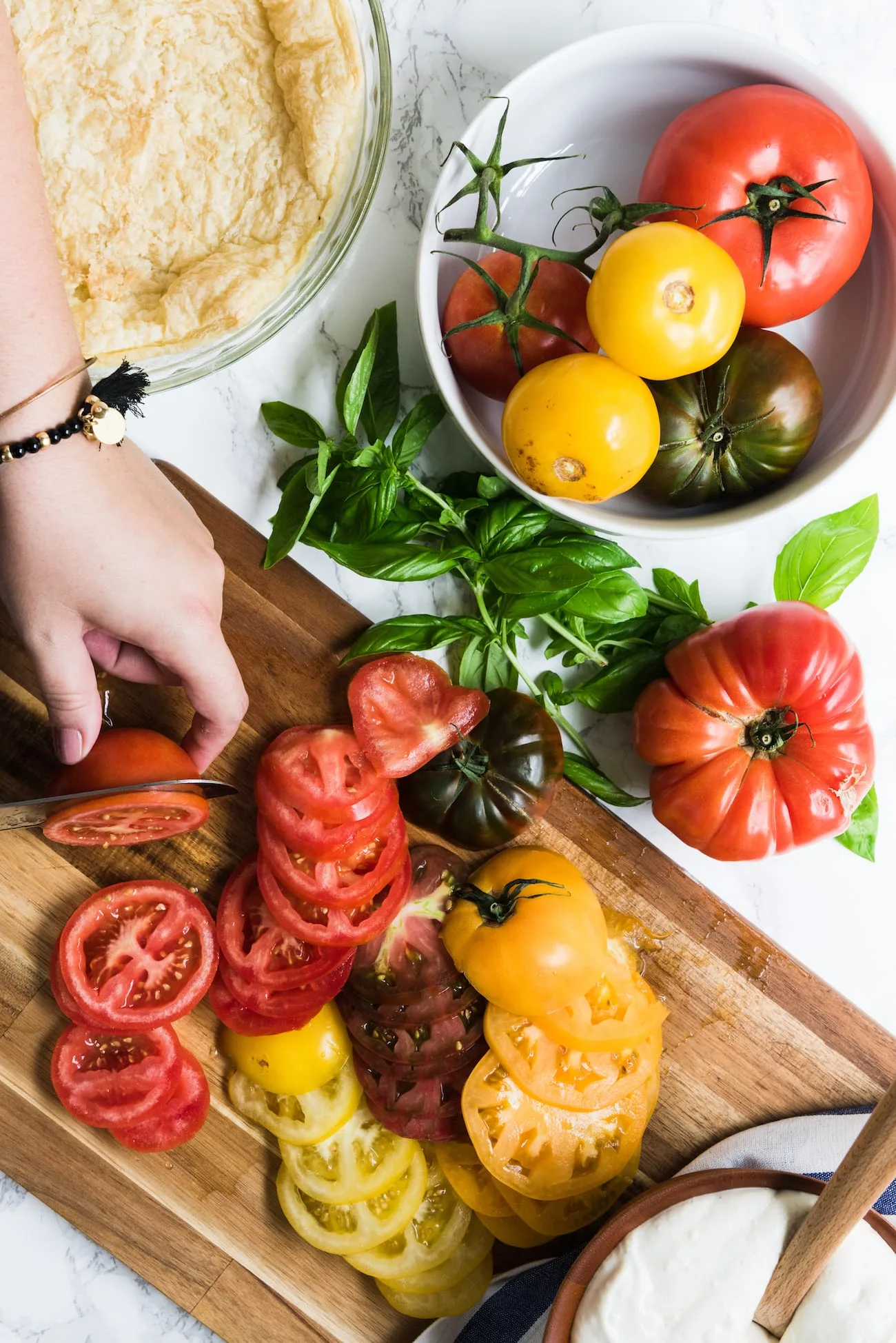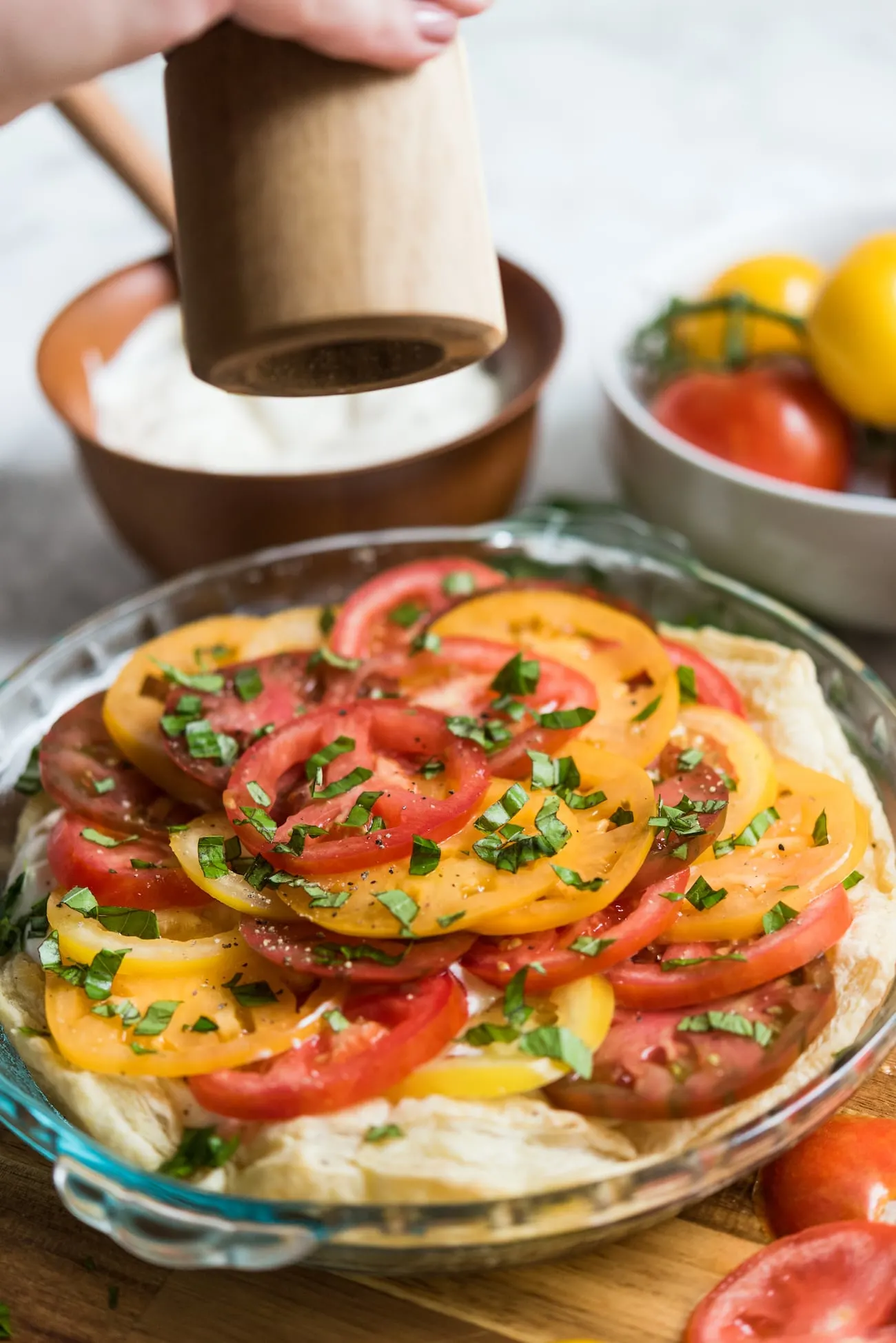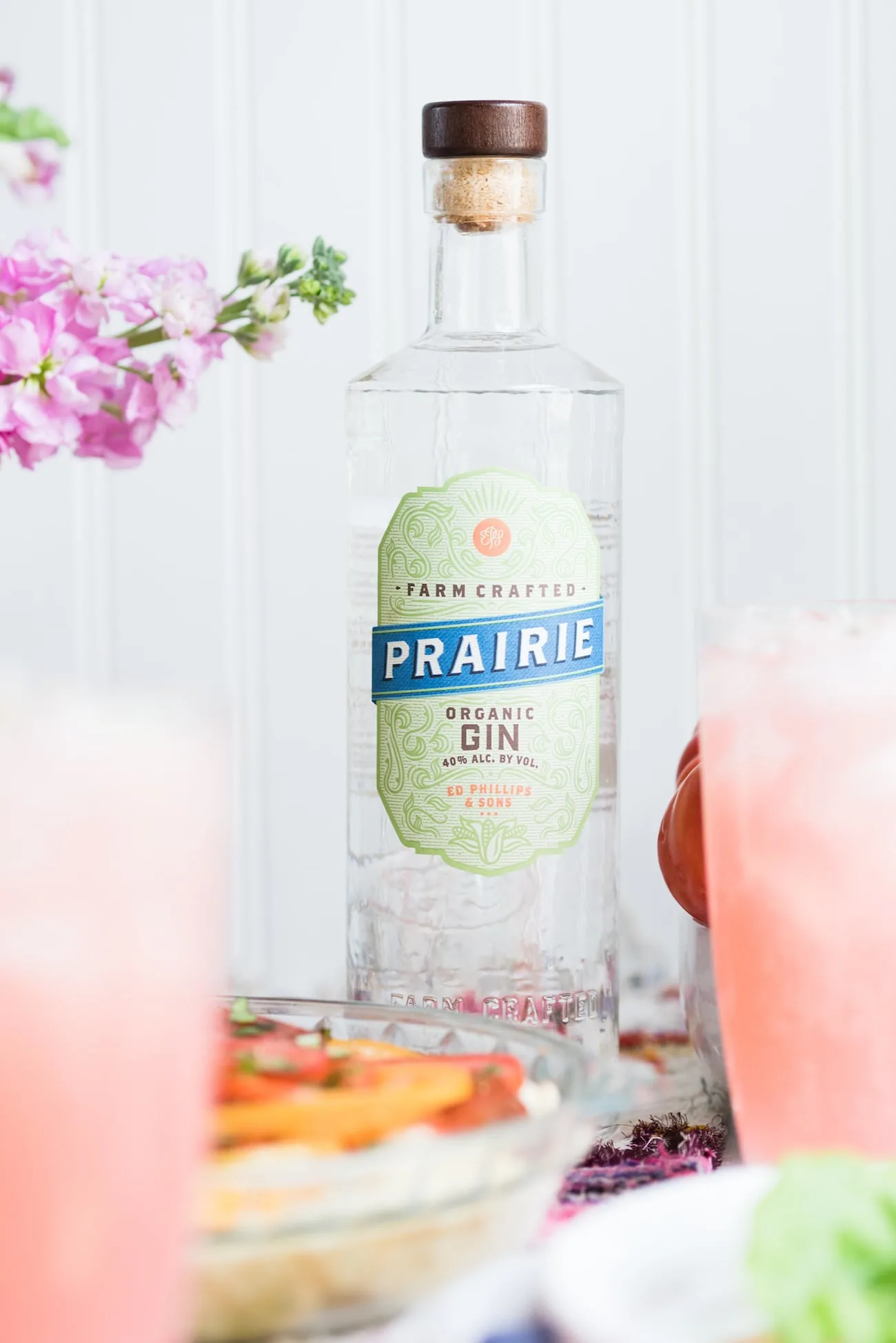 When thinking about planning a dinner party I always start with the menu. I love creating seasonally inspired dishes with ingredients as fresh and as local as possible. Because tomatoes are in abundance right now I made an easy tomato tart with ricotta and goat cheese and topped veggie burgers with radishes and feta on a bed of lettuce. A snacking board with cheese, nuts, seasonal stone fruit and quick pickles made with fresh local cucumbers threatens to steal the show. The finishing touch is a simple bar set up featuring Prairie Organic Spirits paired with local berries, edible flowers as garnish and a couple of bubbly, fruity mixers.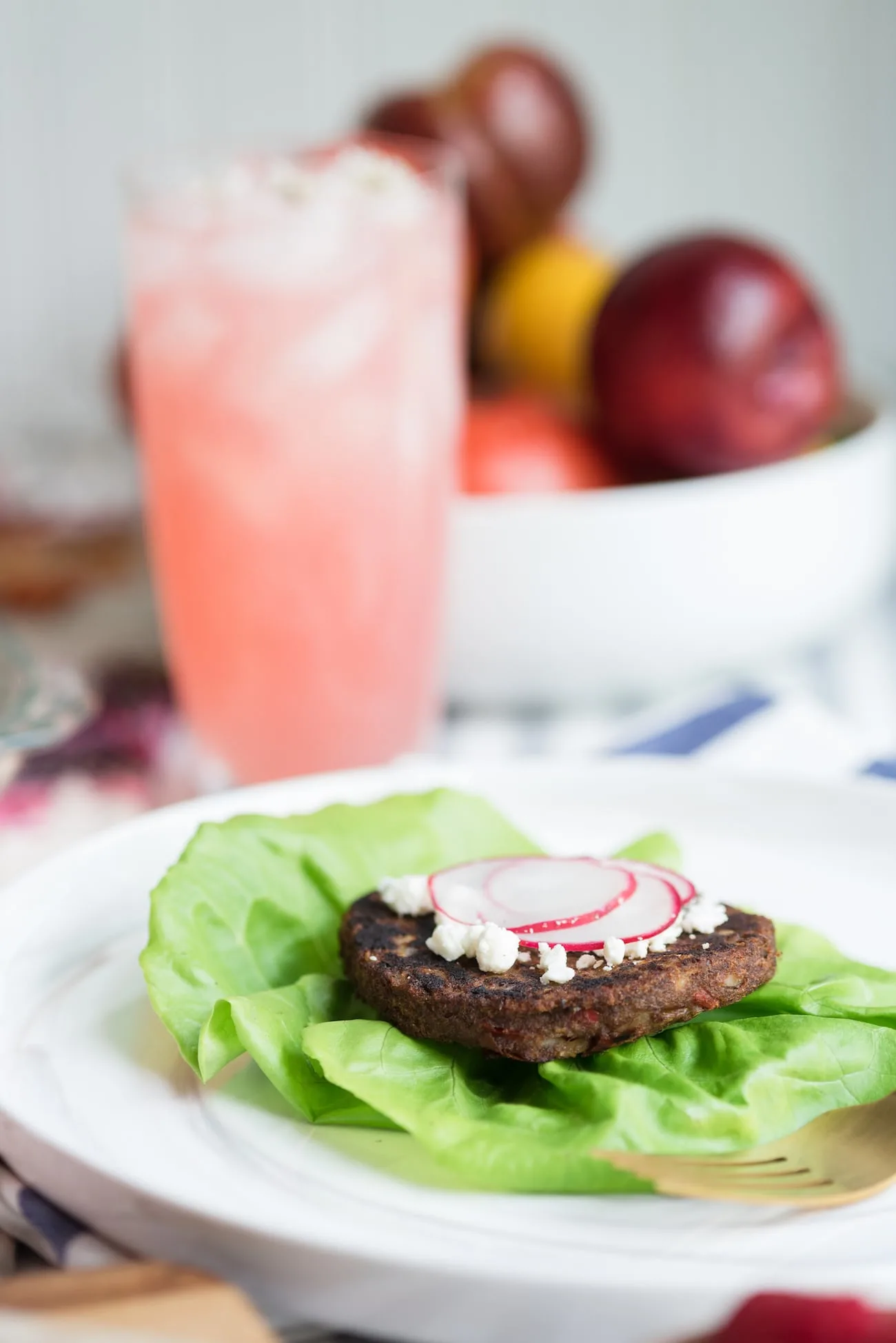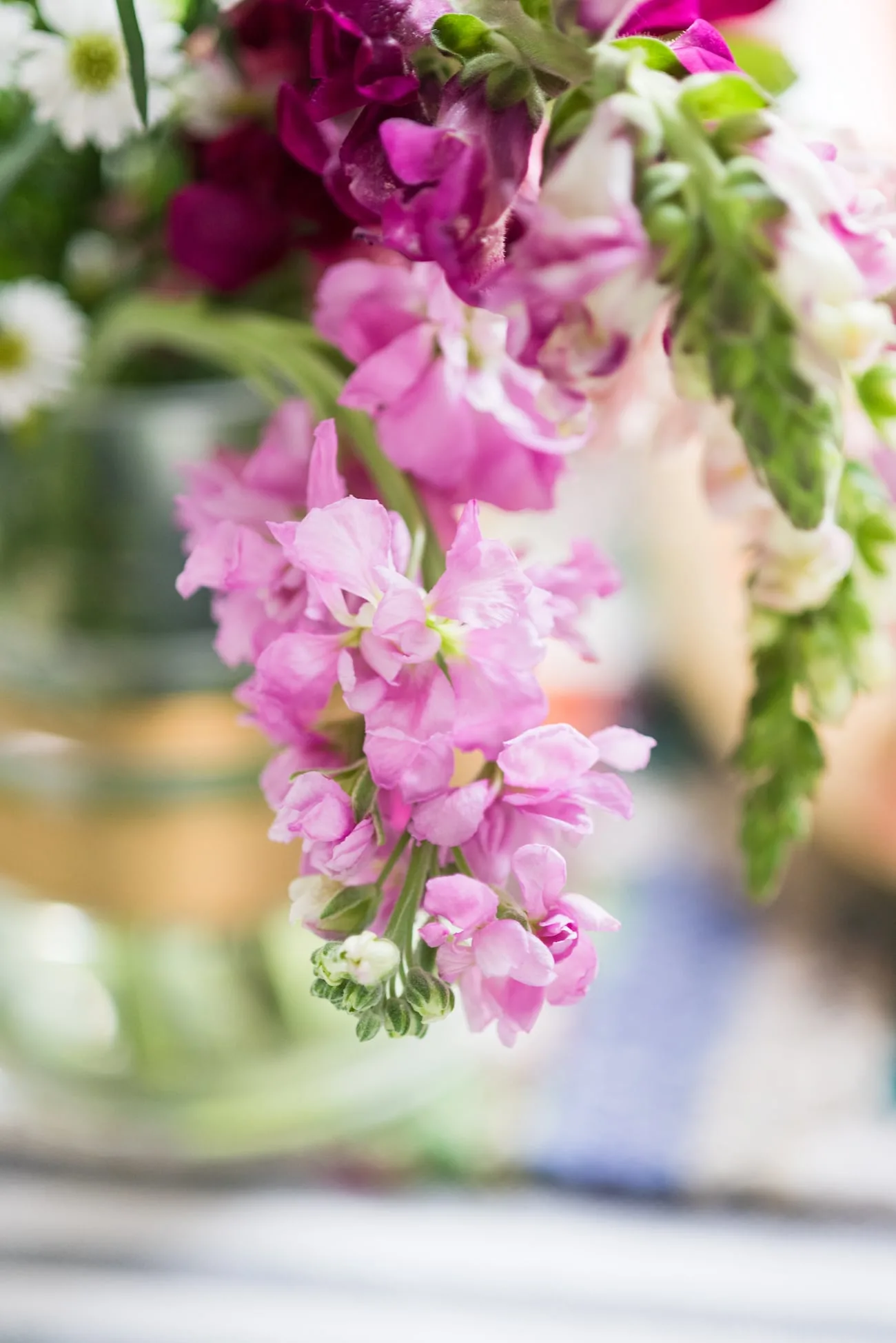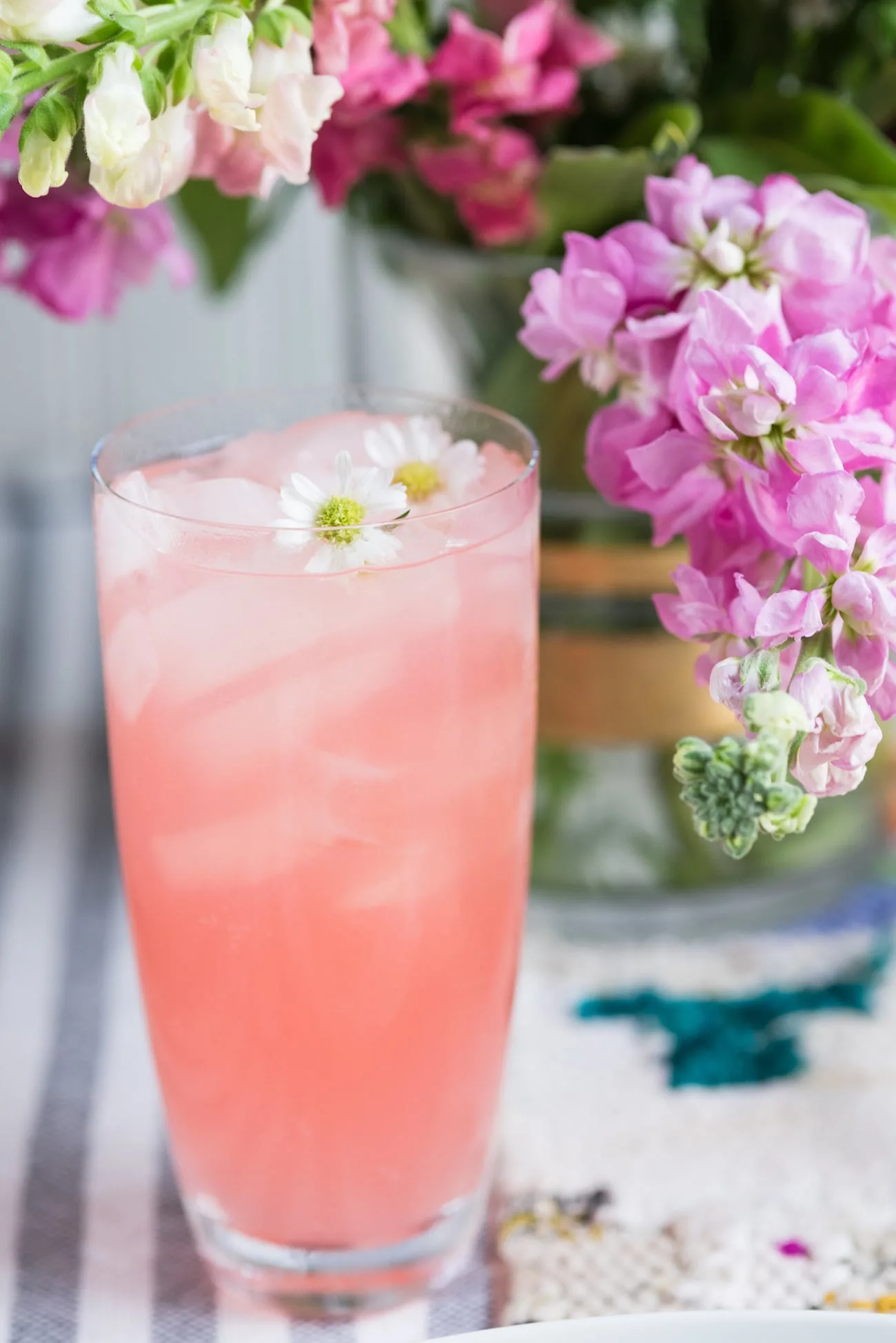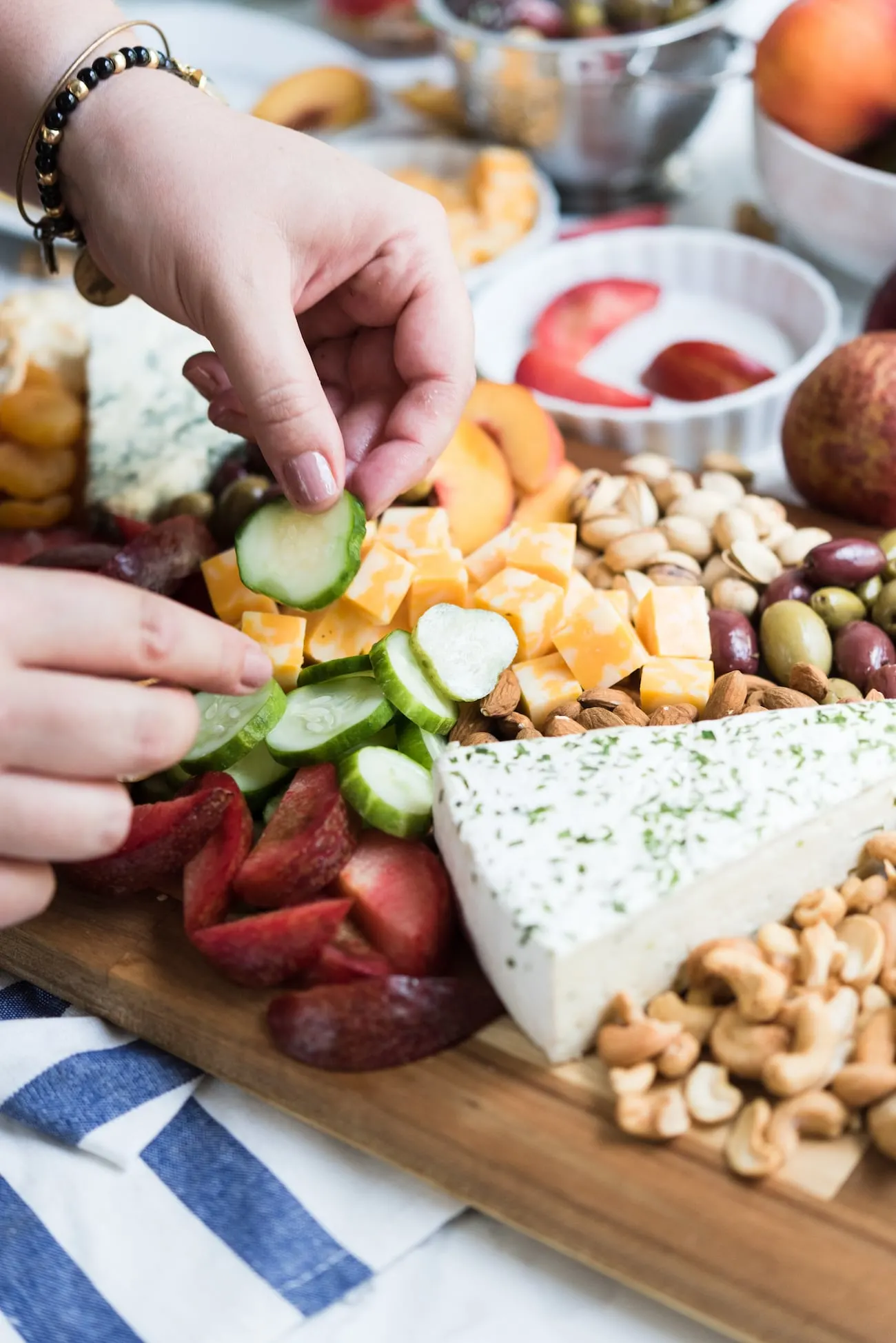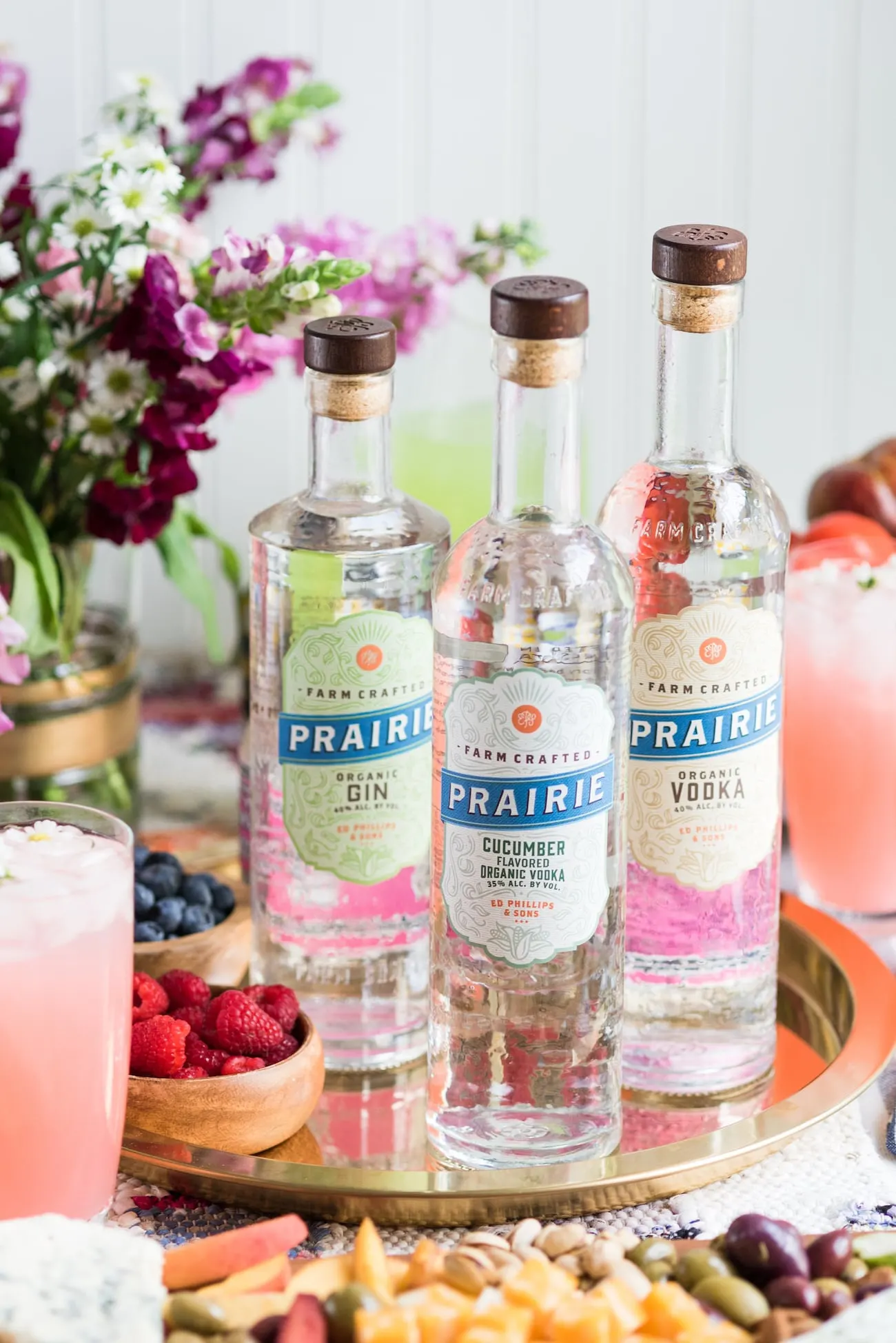 The beauty here is in the simple little details. I went with dishes and flavor combinations that are unfussy and focused on keeping things fresh. Guests can mix and match their own cocktails with Prairie Organic Spirits (I'm wild about both their vodkas and gin), which pair perfectly with the other flavors. I love that Prairie Organic Spirits are all thoughtfully crafted from farm to bottle, with an emphasis on non-GMO organic ingredients and a commitment to quality and taste that is unsurpassed. It's also not lost on me that the bottles and packaging design are truly lovely so they look pretty on a bar, too!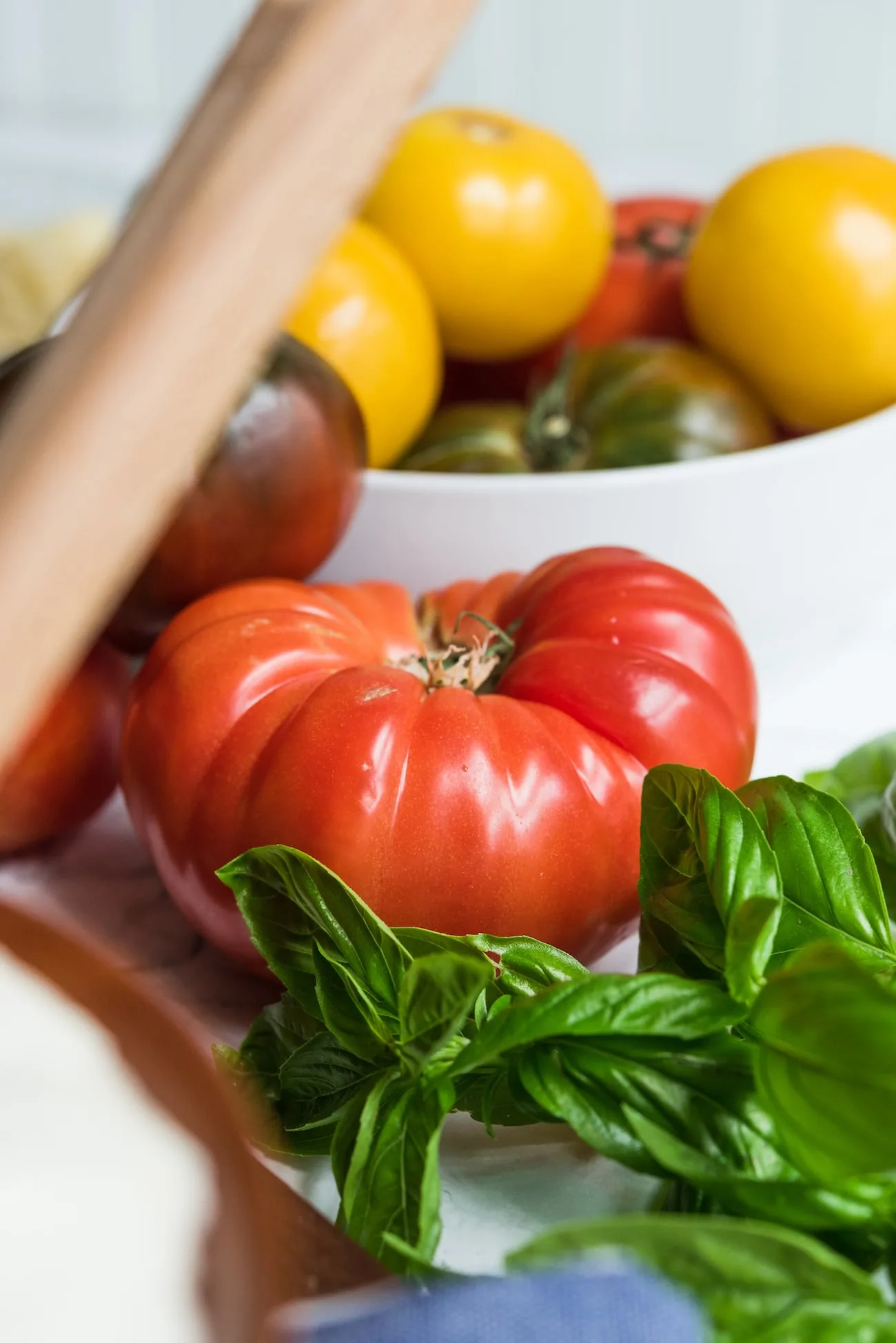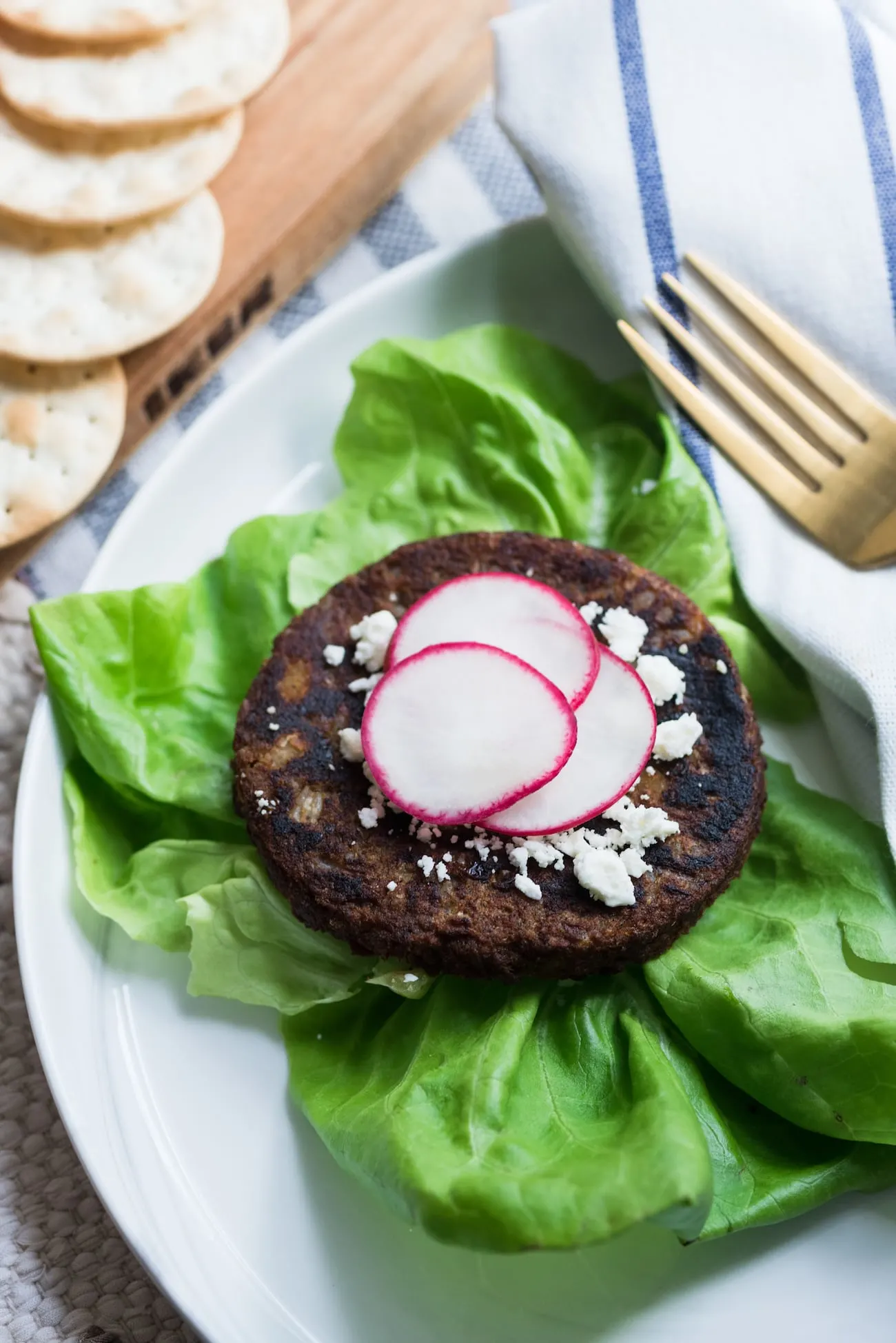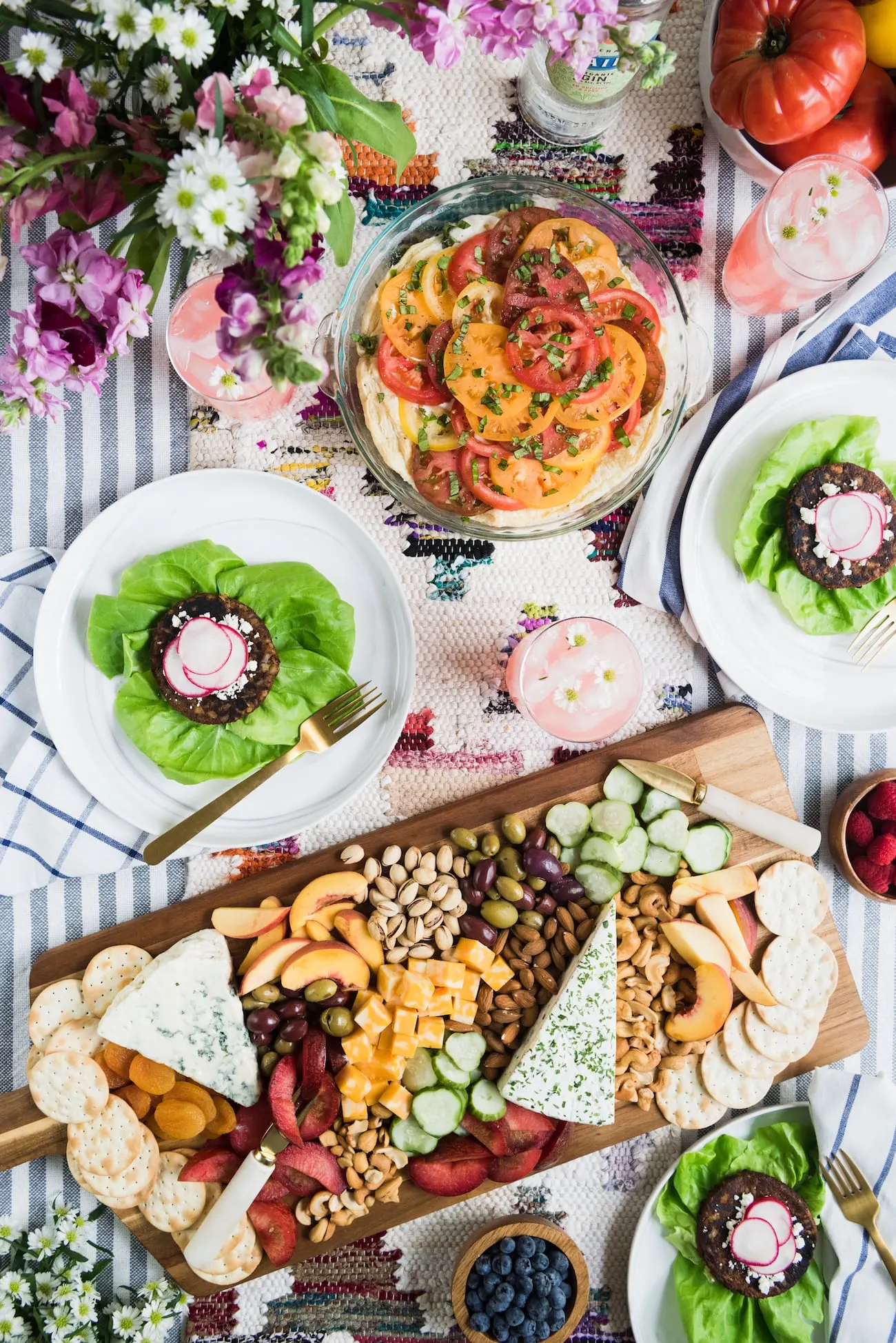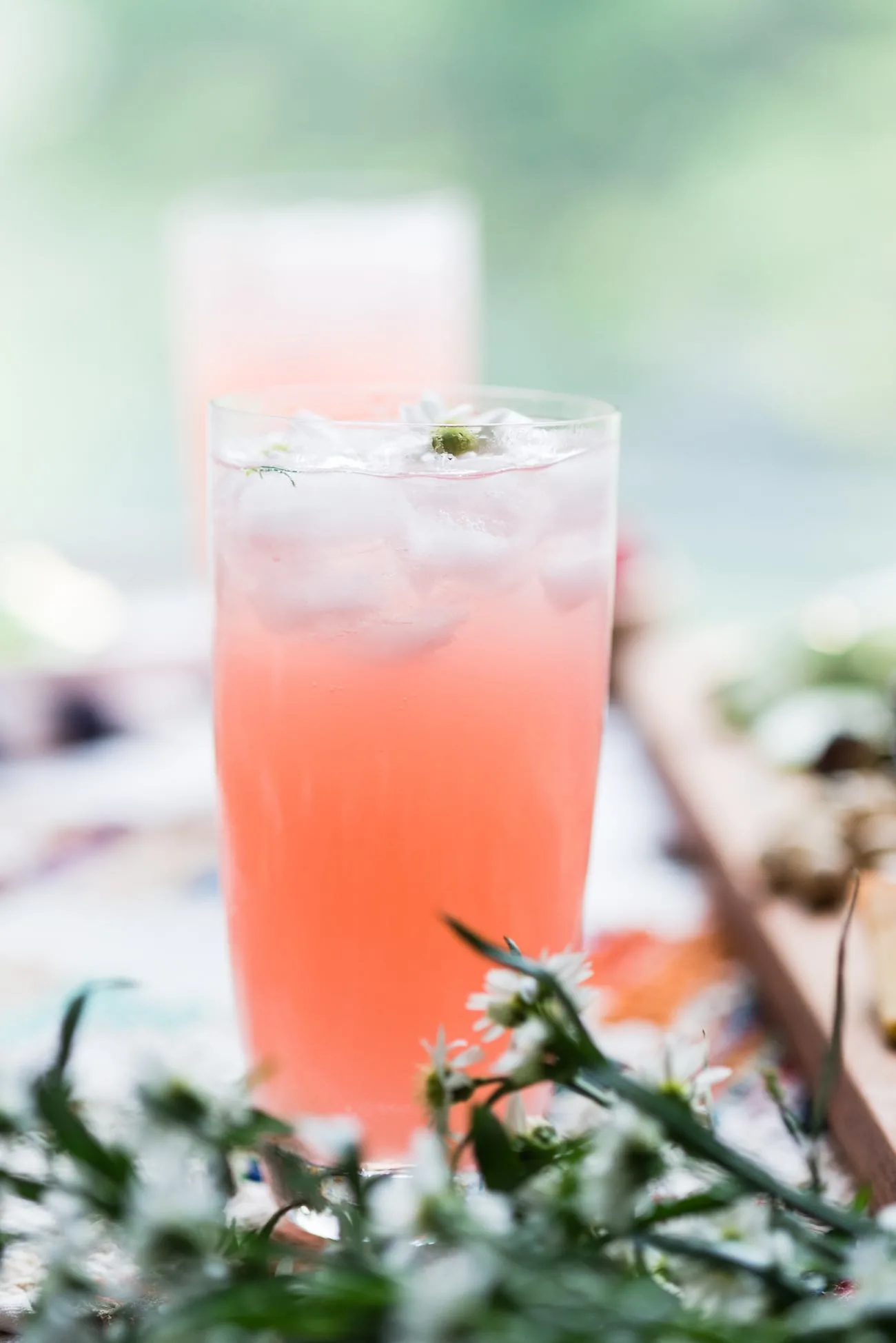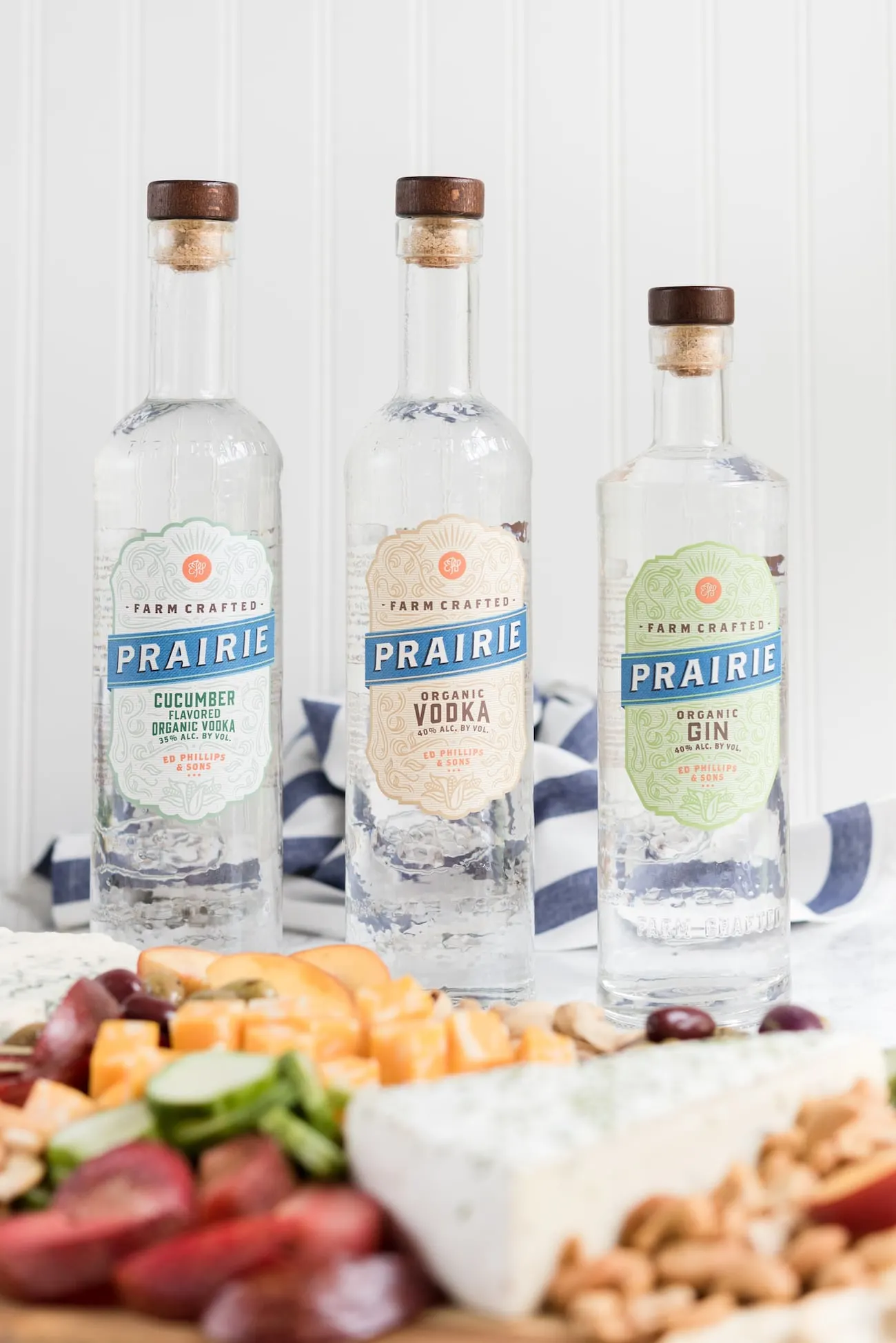 I think hosting dinner parties can feel really intimidating for a lot of people, but it's something I love to do. Keeping it simple makes it so much easier – just focus on food, great cocktails and set the table with a mix match of linens to really set the energy for the evening. You don't need to plan an intricate meal either. A few beautiful dishes made with fresh local ingredients is enough to perfectly set the stage. At that point all you have to add are friends and maybe a favorite playlist and your perfect summer evening is on lock.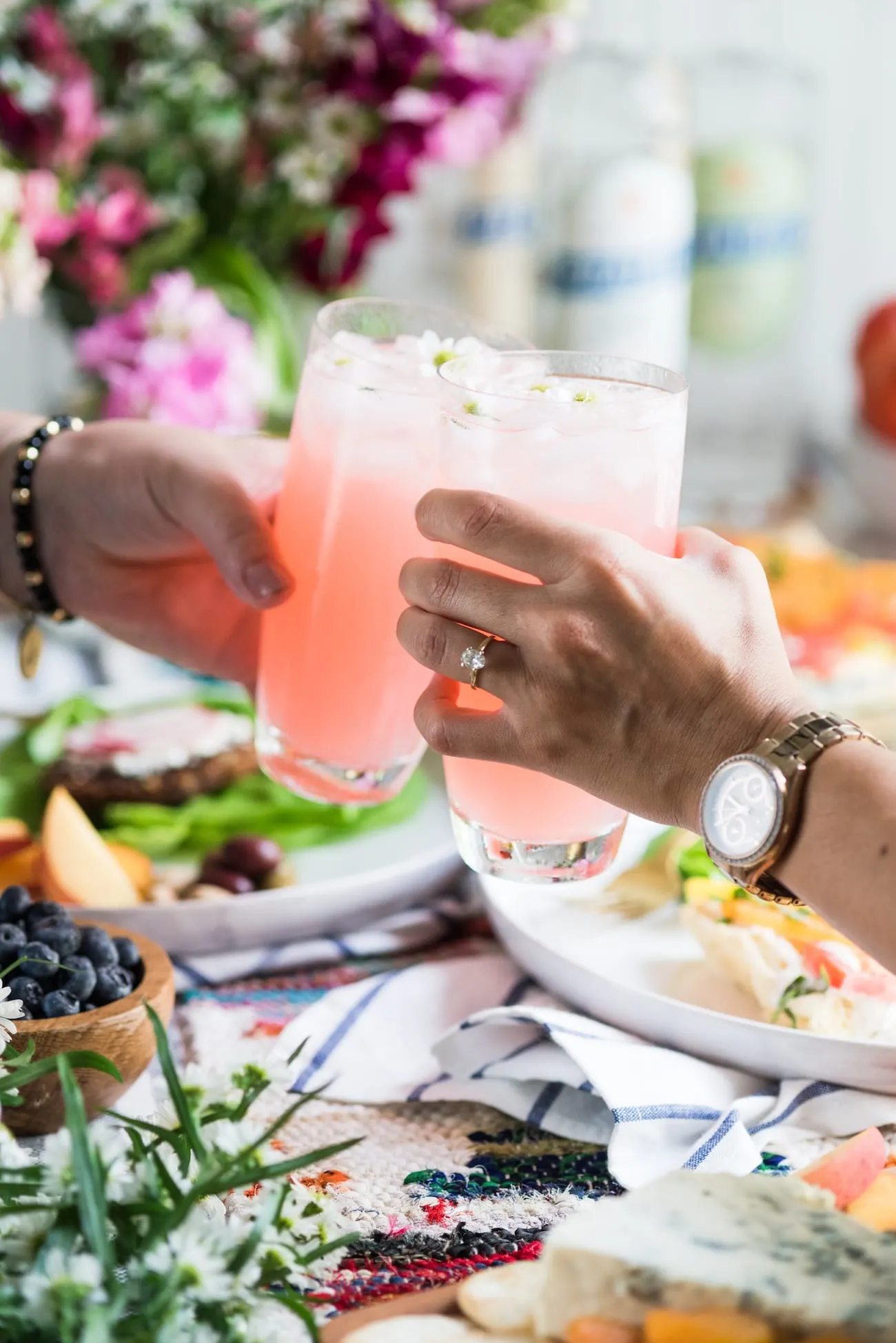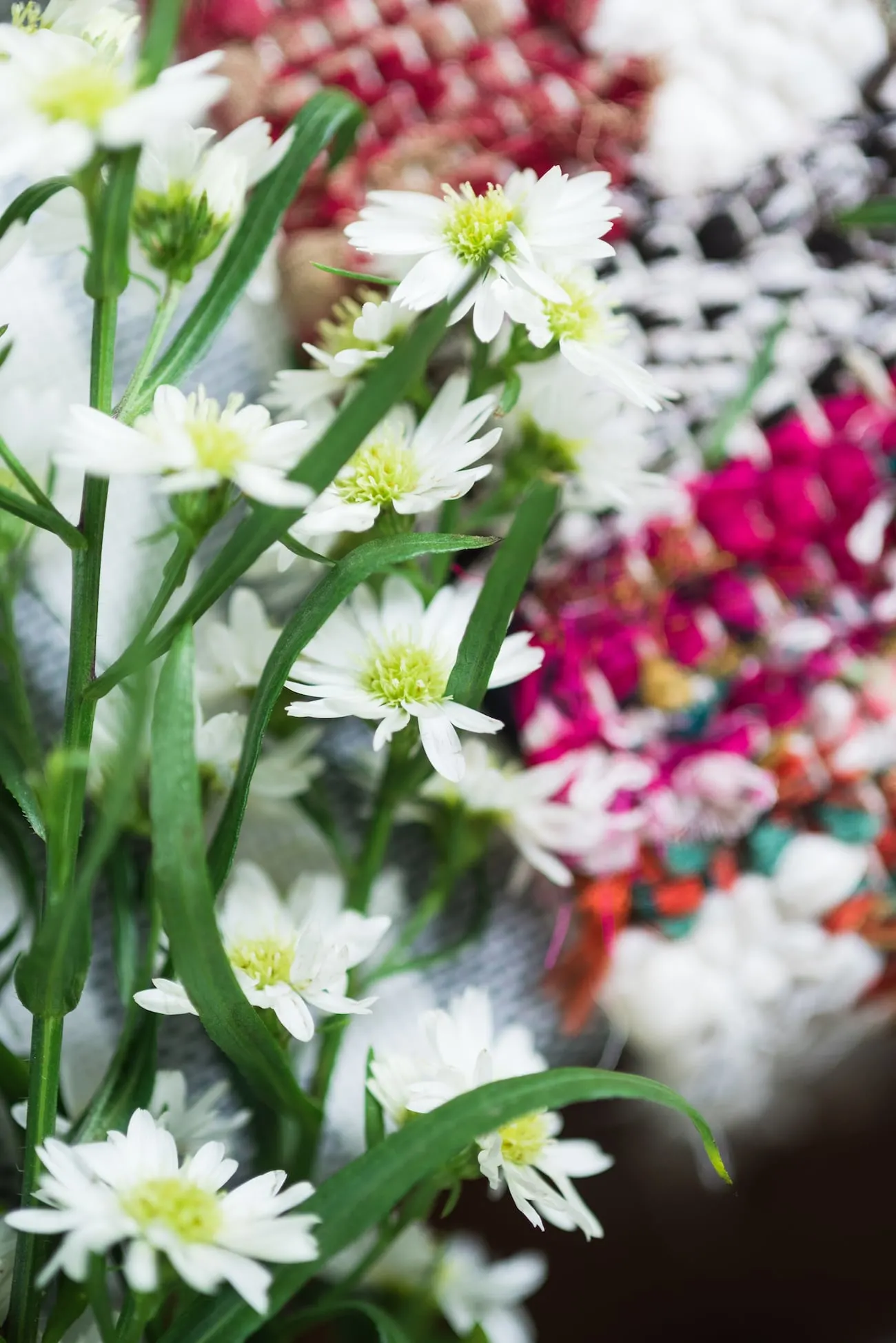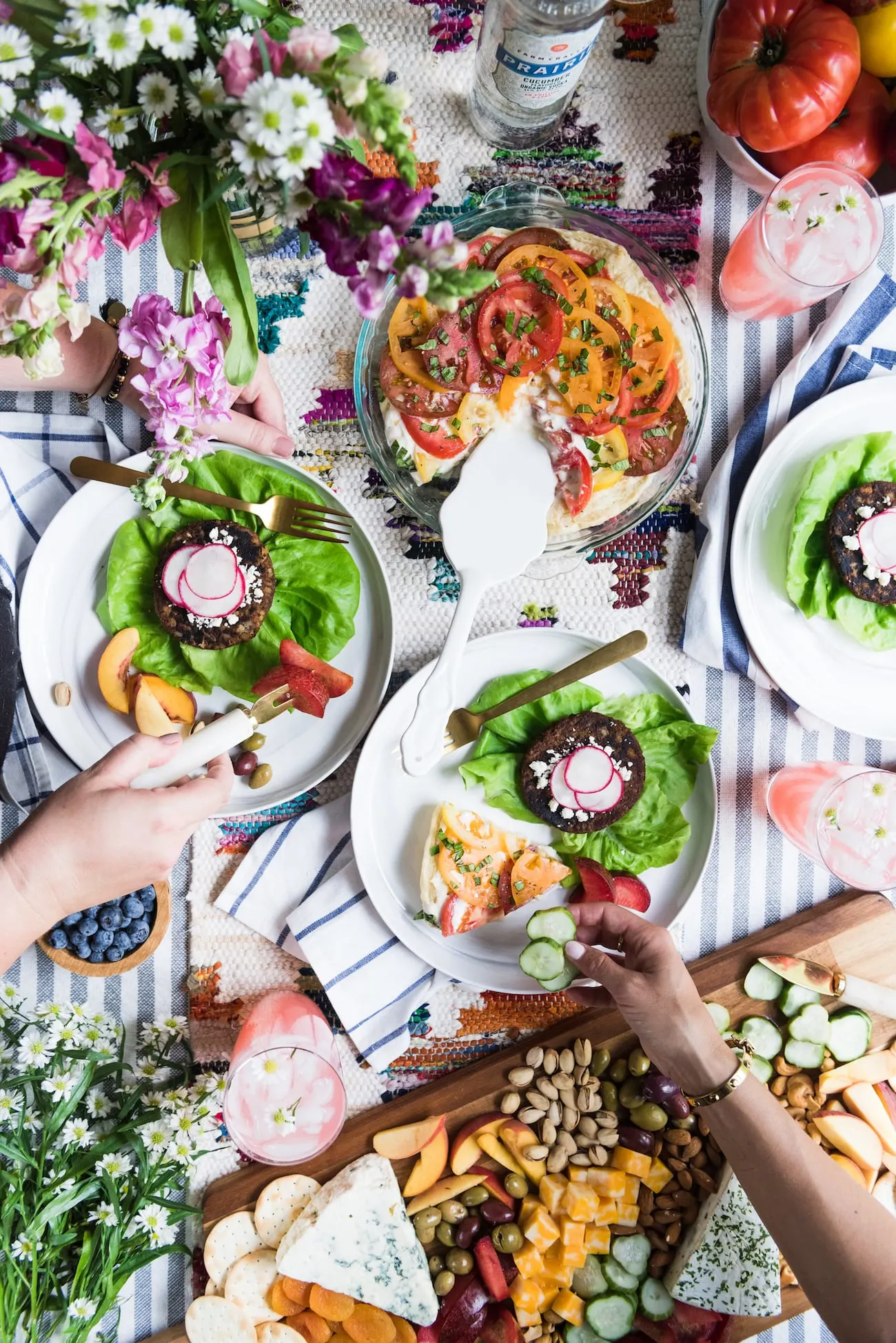 [Art direction + styling by Cyd Converse | Photos by Alice G. Patterson.]
This post was sponsored by Prairie Organic Spirits and is only intended for persons of legal drinking age (21+). Prairie Organic Spirits reminds you to enjoy their products responsibly. Read more about our editorial policies.