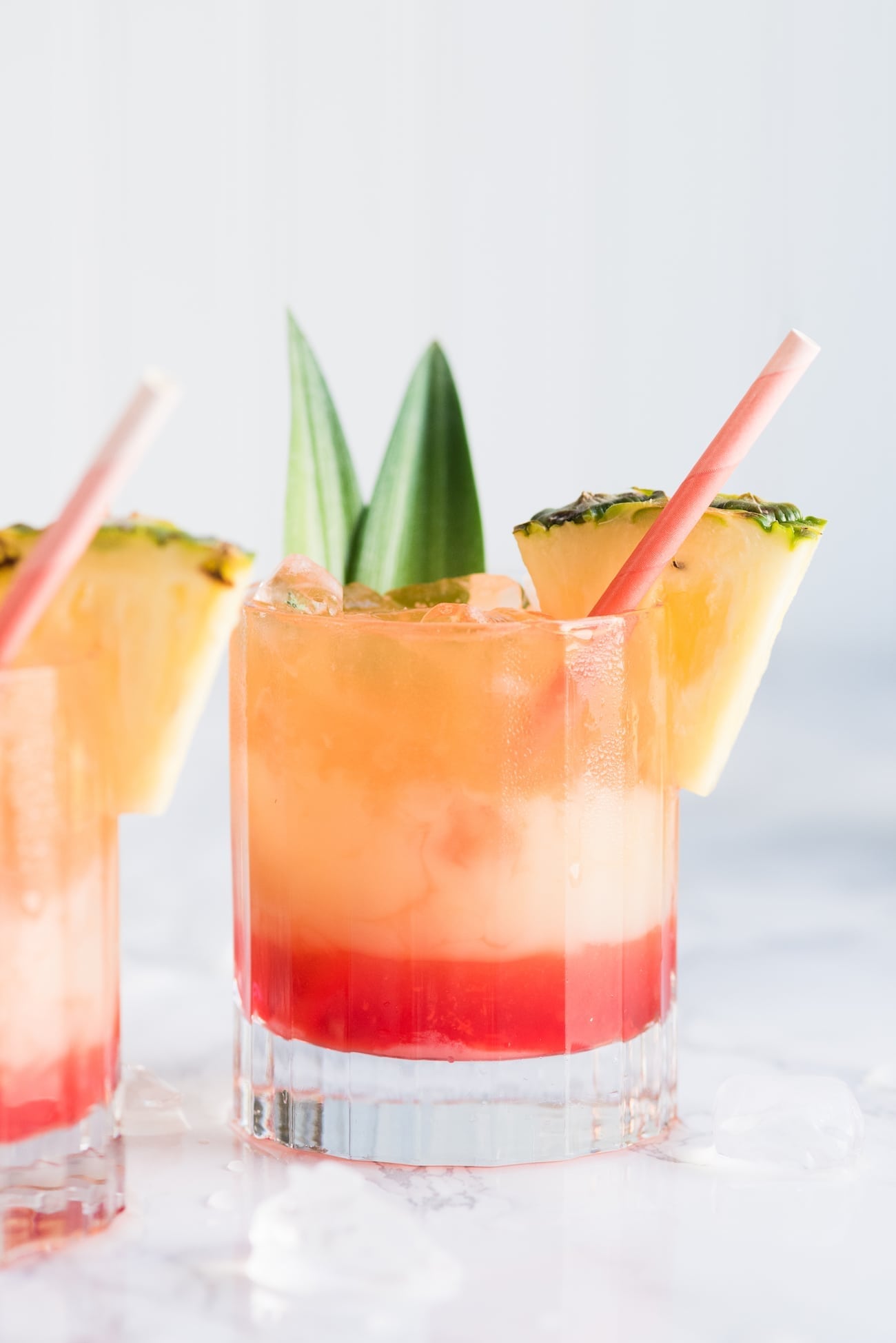 It's hard to believe that we're in the last few days of official summer before the calendar flips over to fall. Our weather has still been crazy hot and humid so we spent Sunday anchored out swimming, but with fall-like temperatures in the extended forecast it seemed like the perfect time to raise one last glass of something super summery and tropical. I call this a mango sunrise piña colada. It's fruity and sweet and a bit like a vacation in a glass. It's not your most sophisticated cocktail admittedly, but it certainly is fun!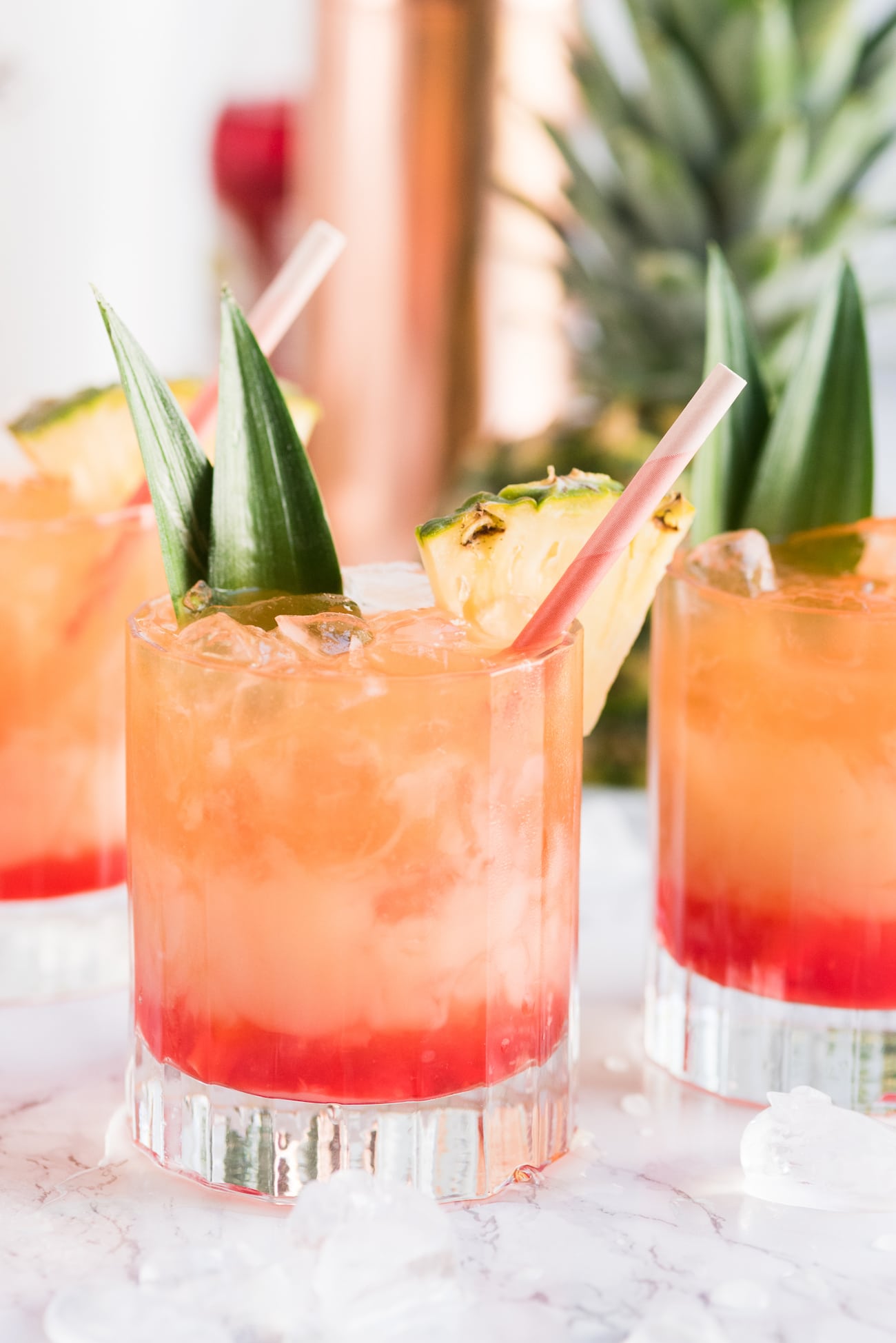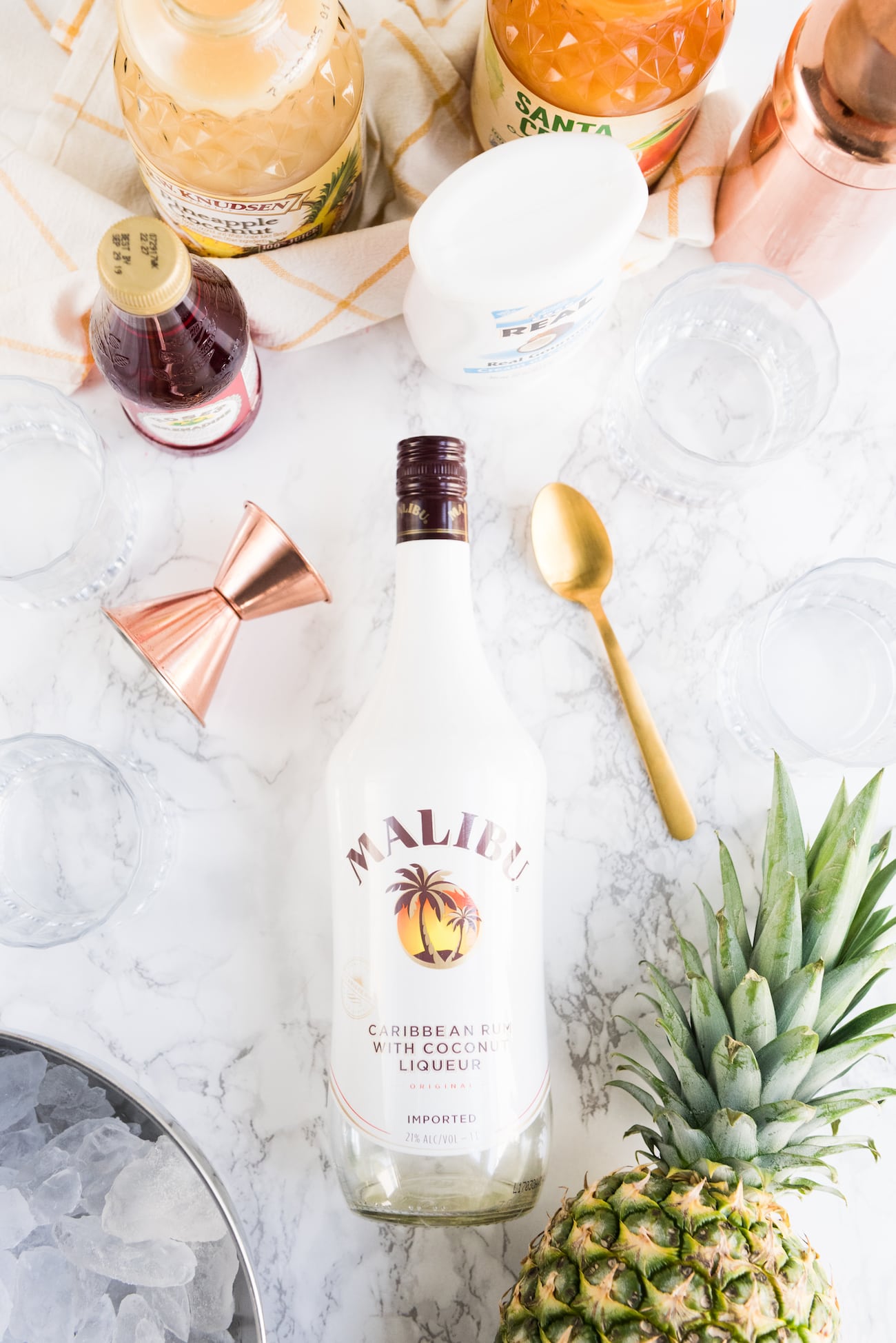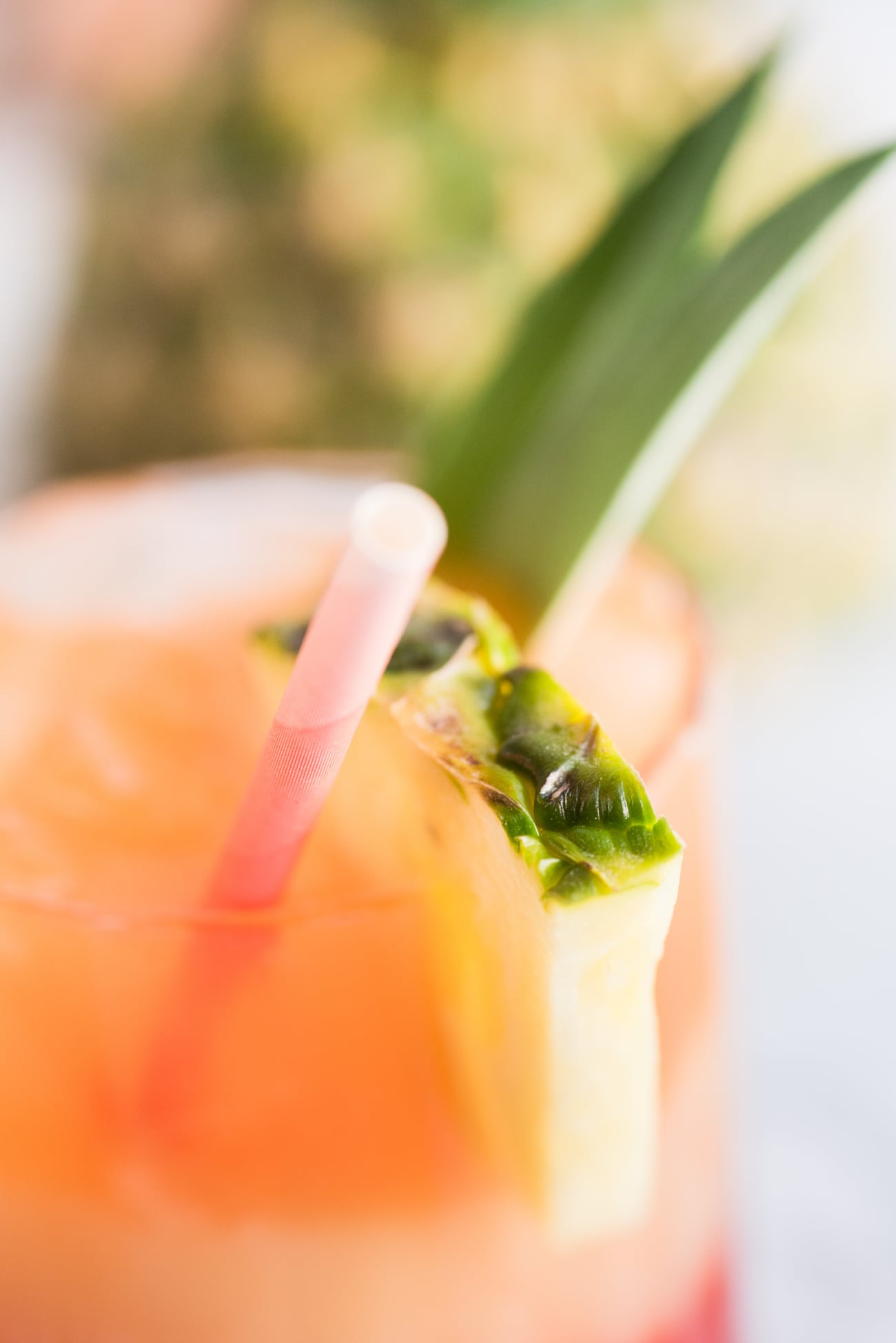 We've done this whole coconut rum tropical cocktail recipe thing before. This cocktail is a variation on the classic piña colada, but twist here is in the presentation. Grenadine gives that trademark sunrise look, while coconut cream and mango juice create the coolest layered effect. Garnish the heck out of that glass with fruit and add a sunrise-inspired ombre paper straw and you're party ready in no time!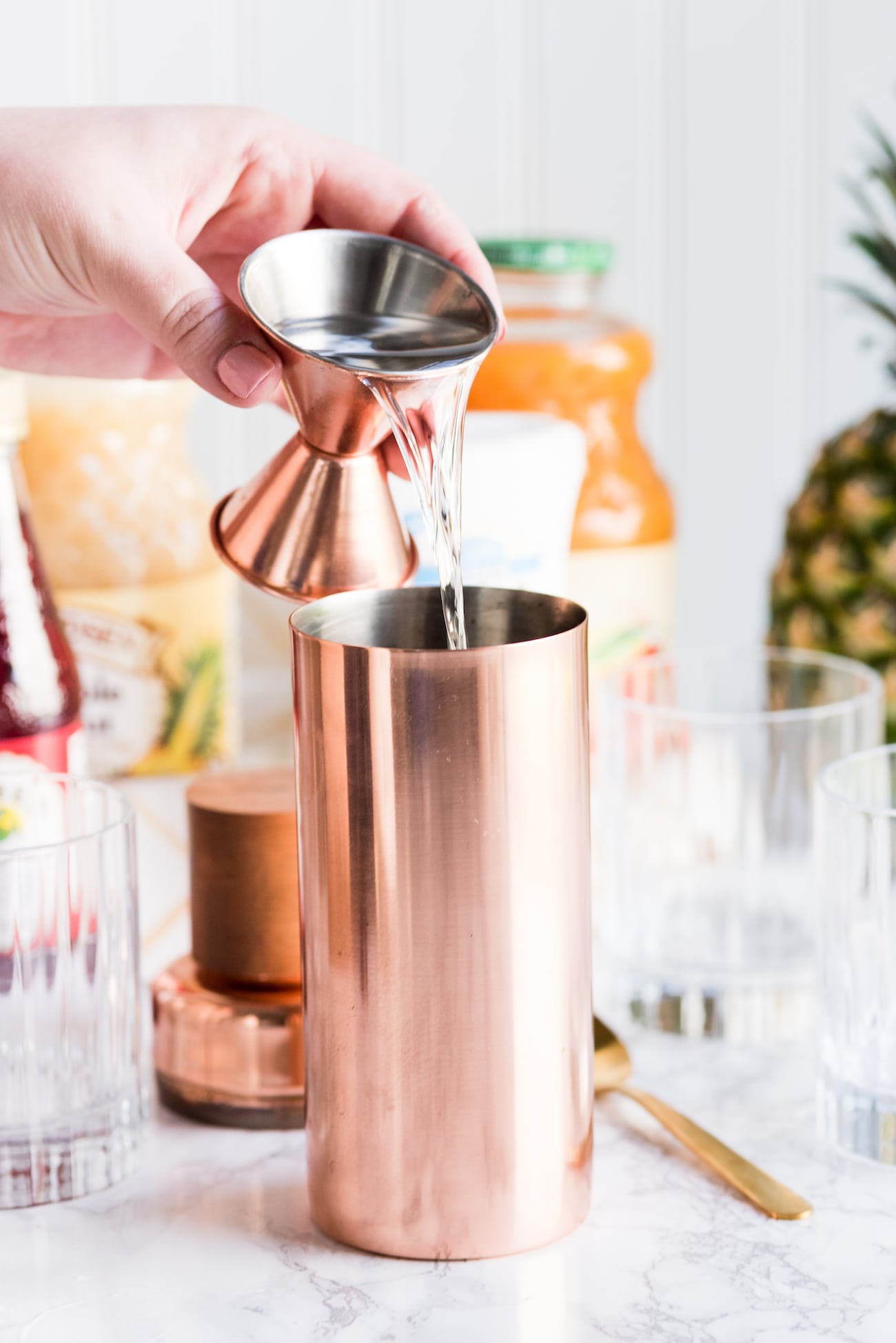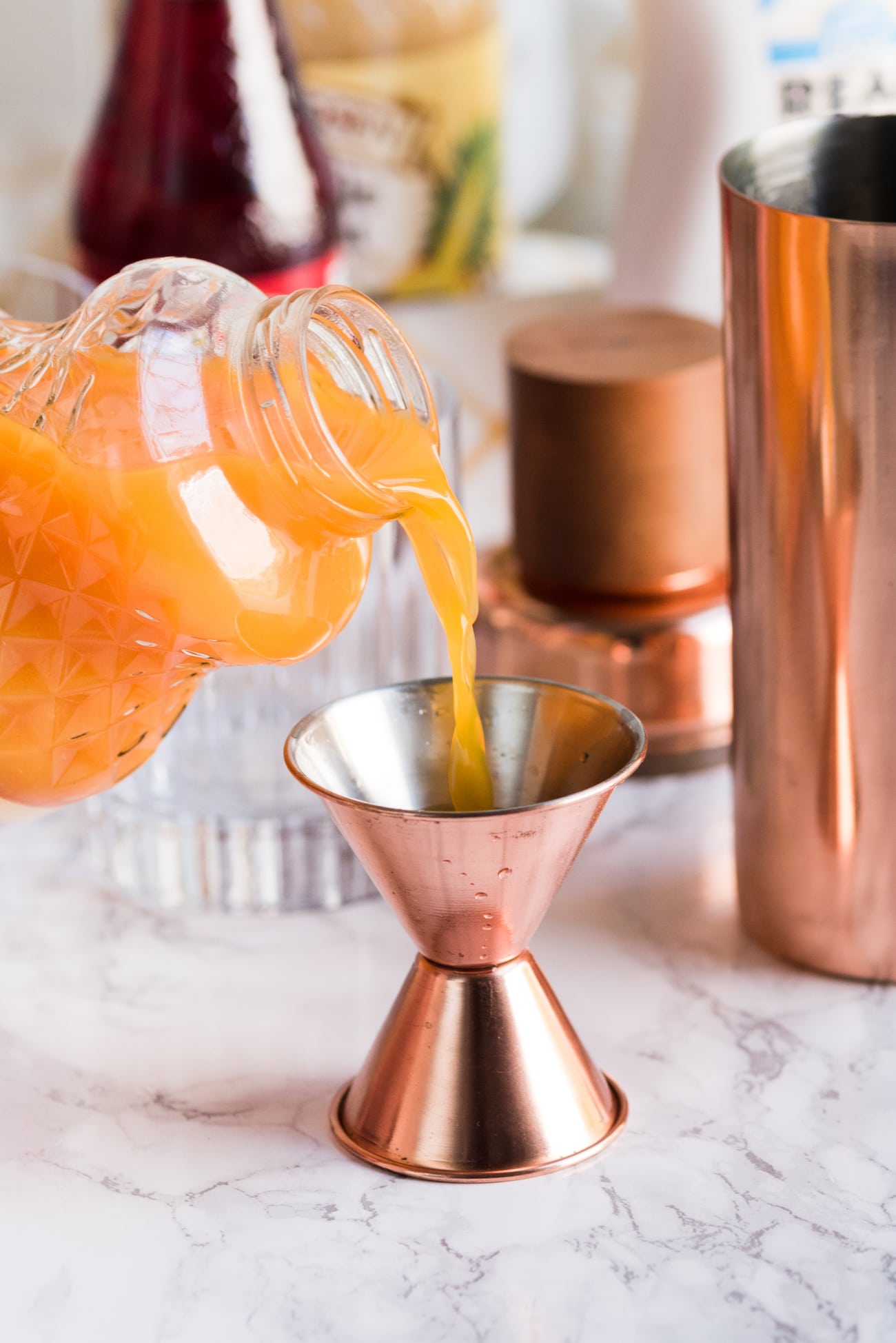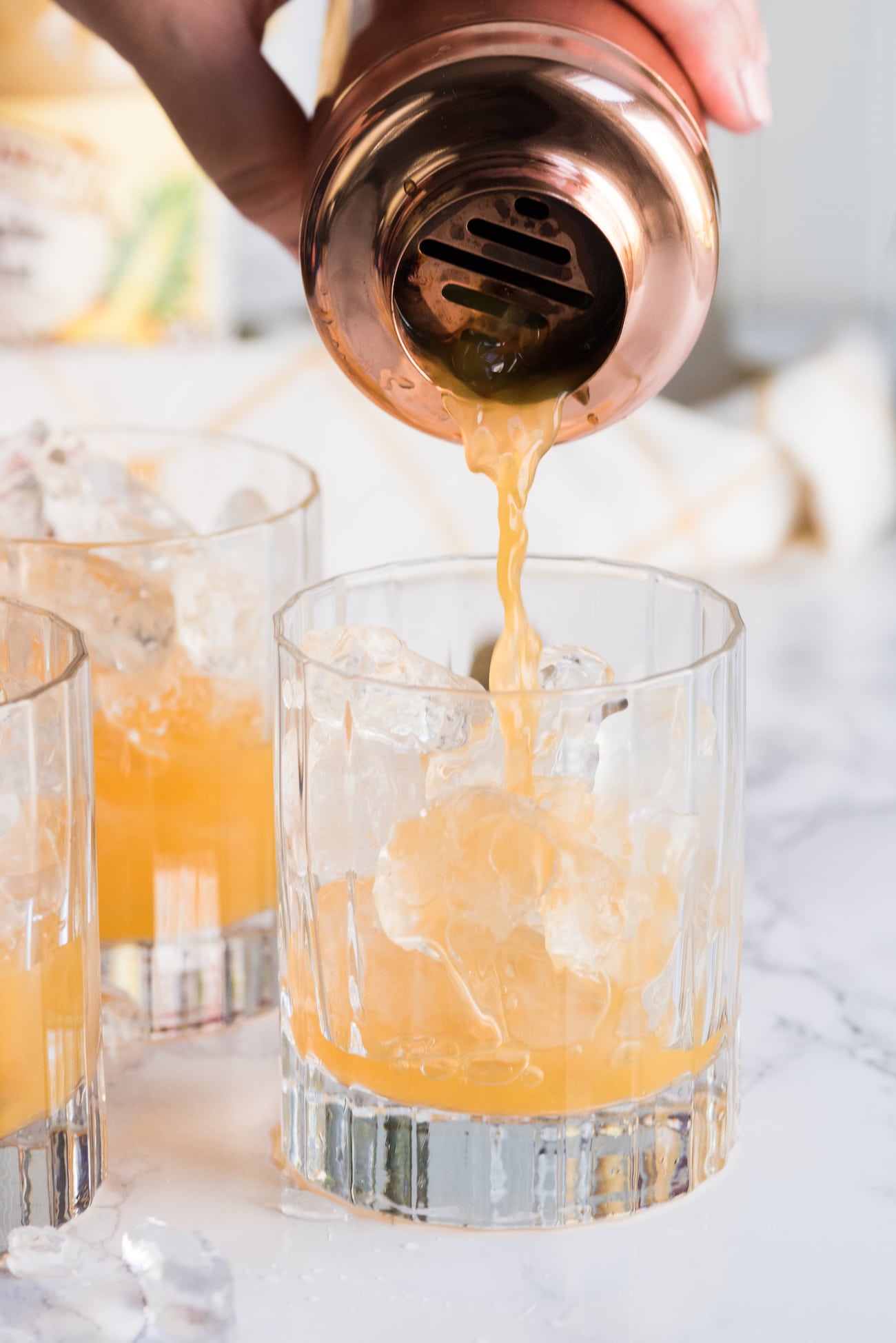 This is the kind of drink you want to drink icy cold. Add ice to your mixer before shaking. Pour into a glass filled to the very tippy top with ice. If you need a respite from the heat of a golden Indian summer, you need an icy chilled tropical cocktail!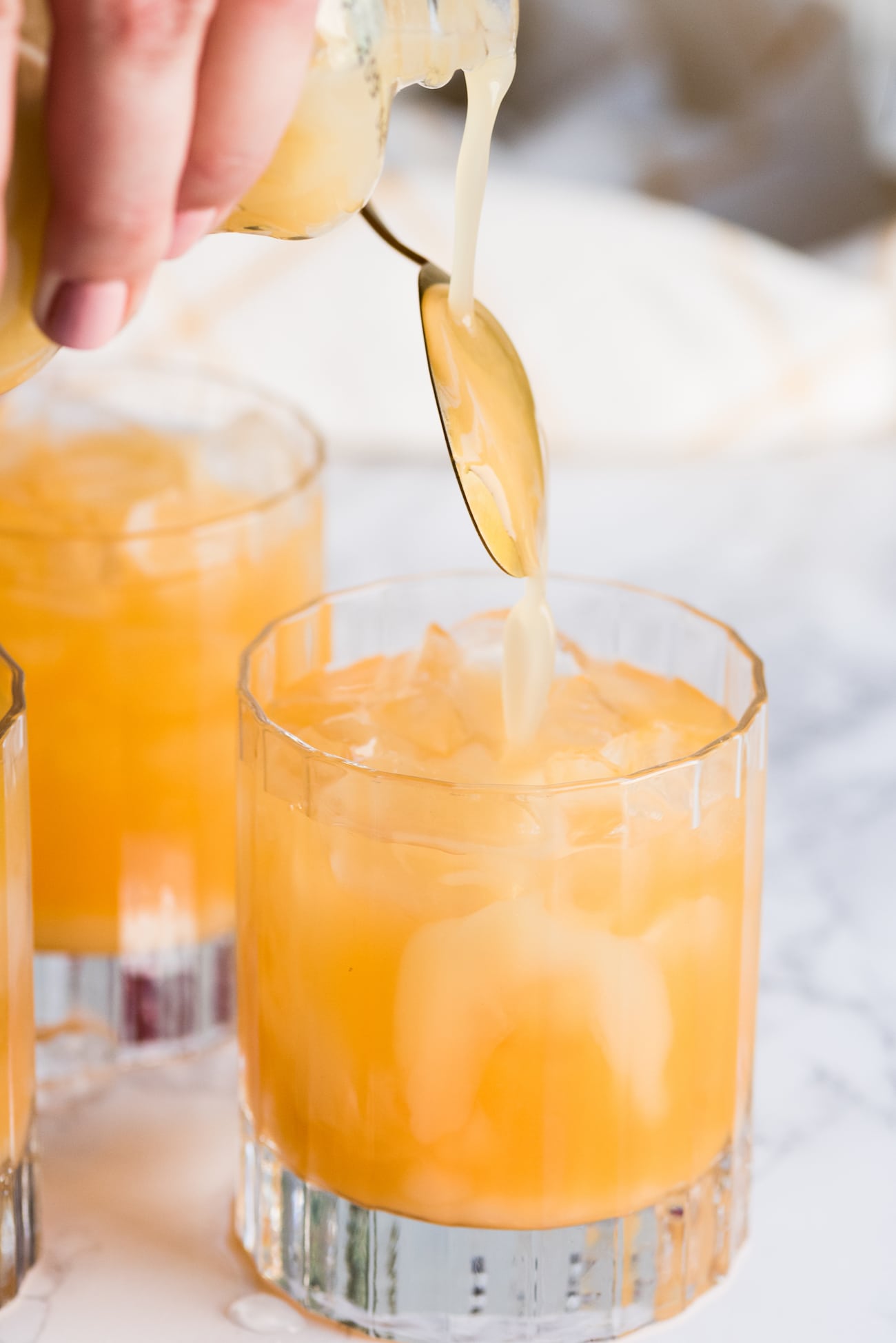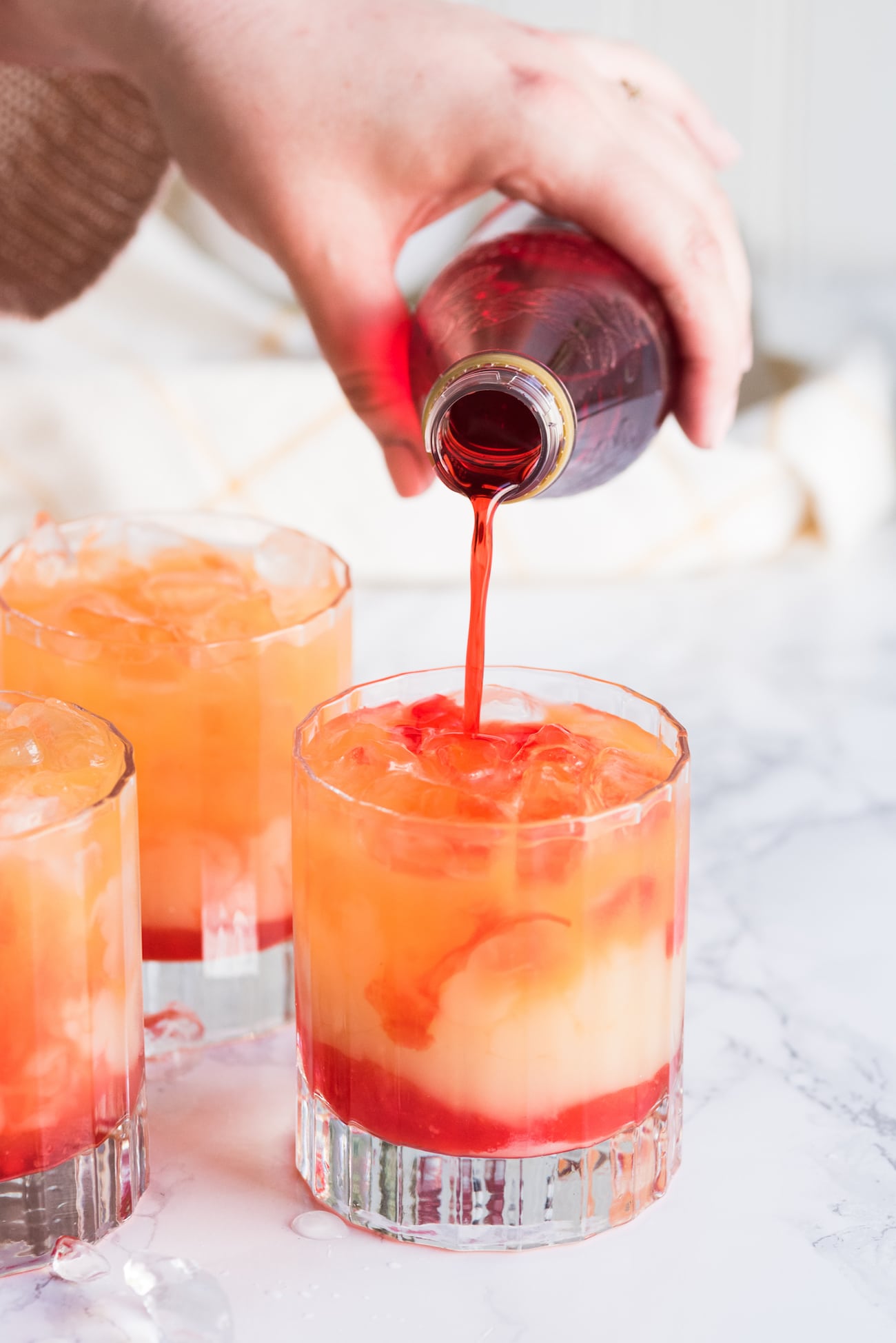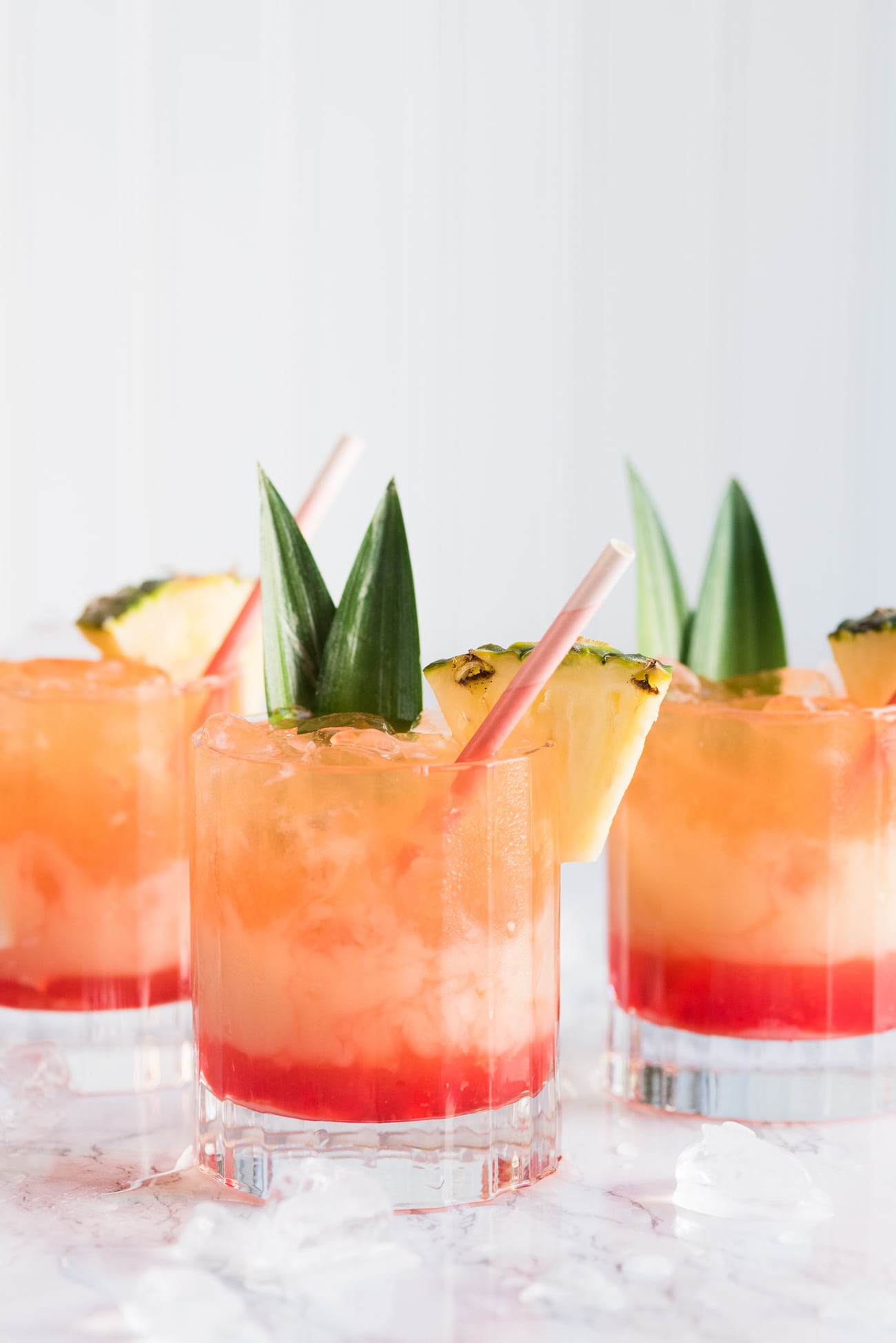 If you love these straws as much as I do, you can pick them up from Amazon! My super talented pal Ashley of Sugar & Cloth has the cutest party collection with them and I have been loving these straws in my cocktails all summer long.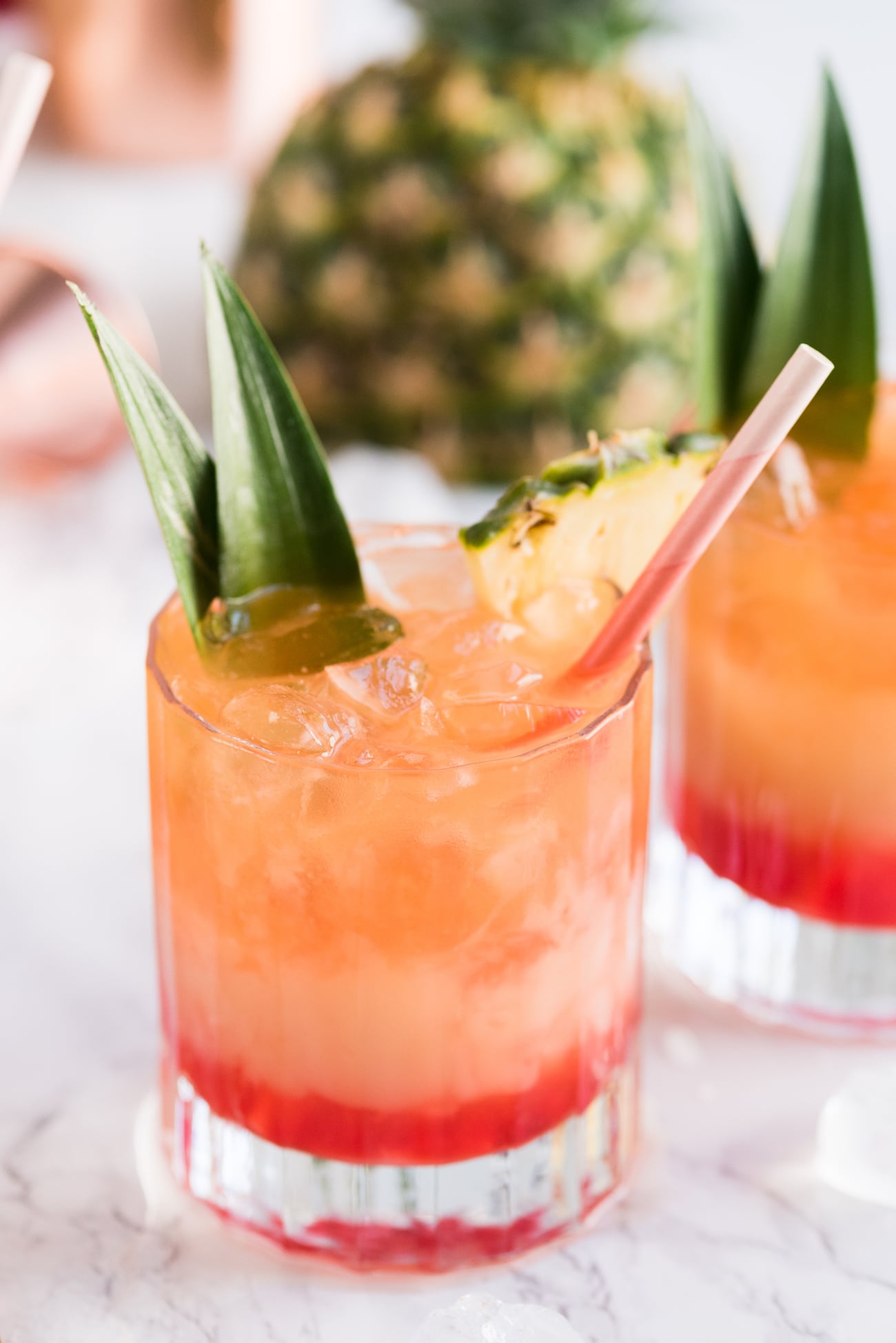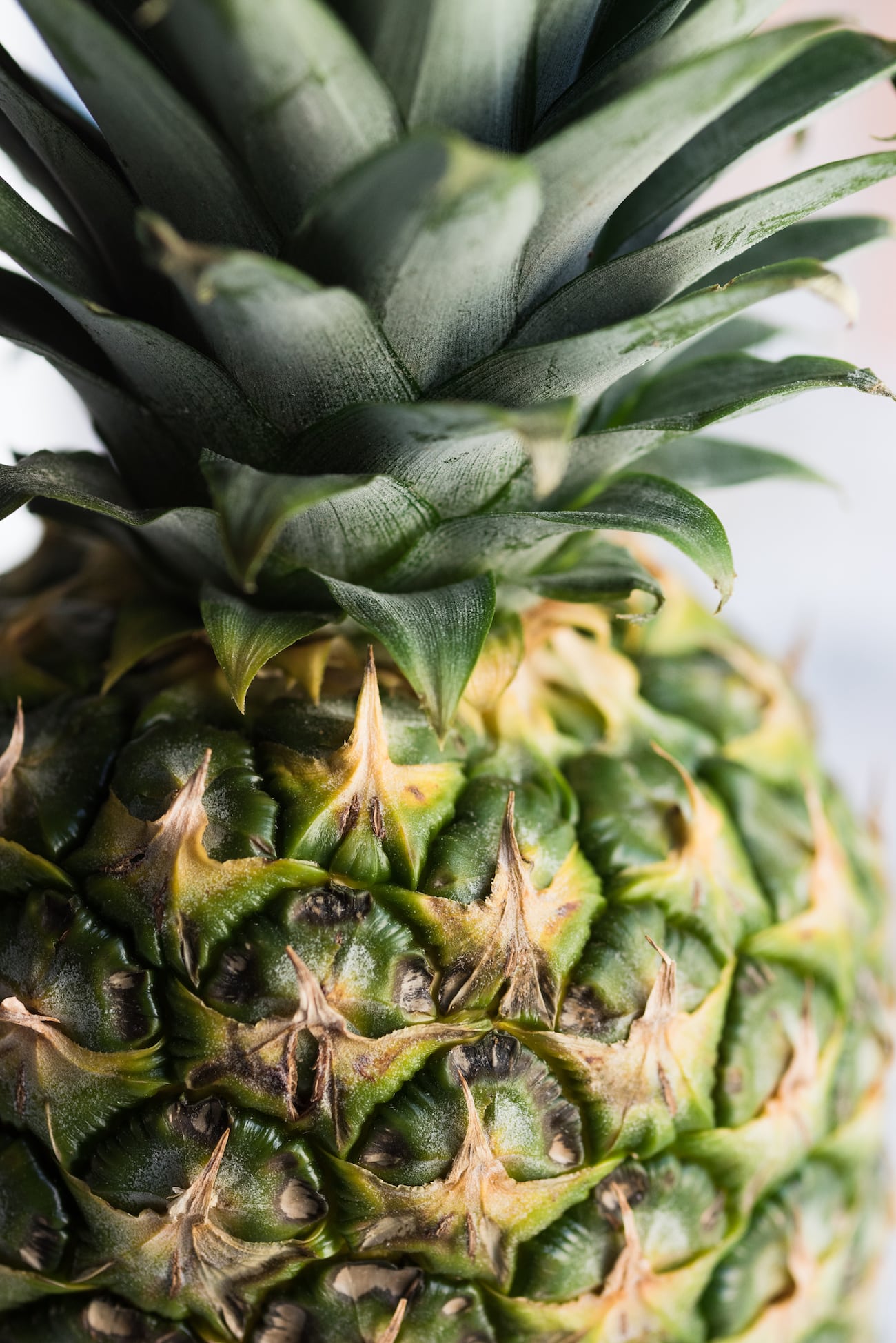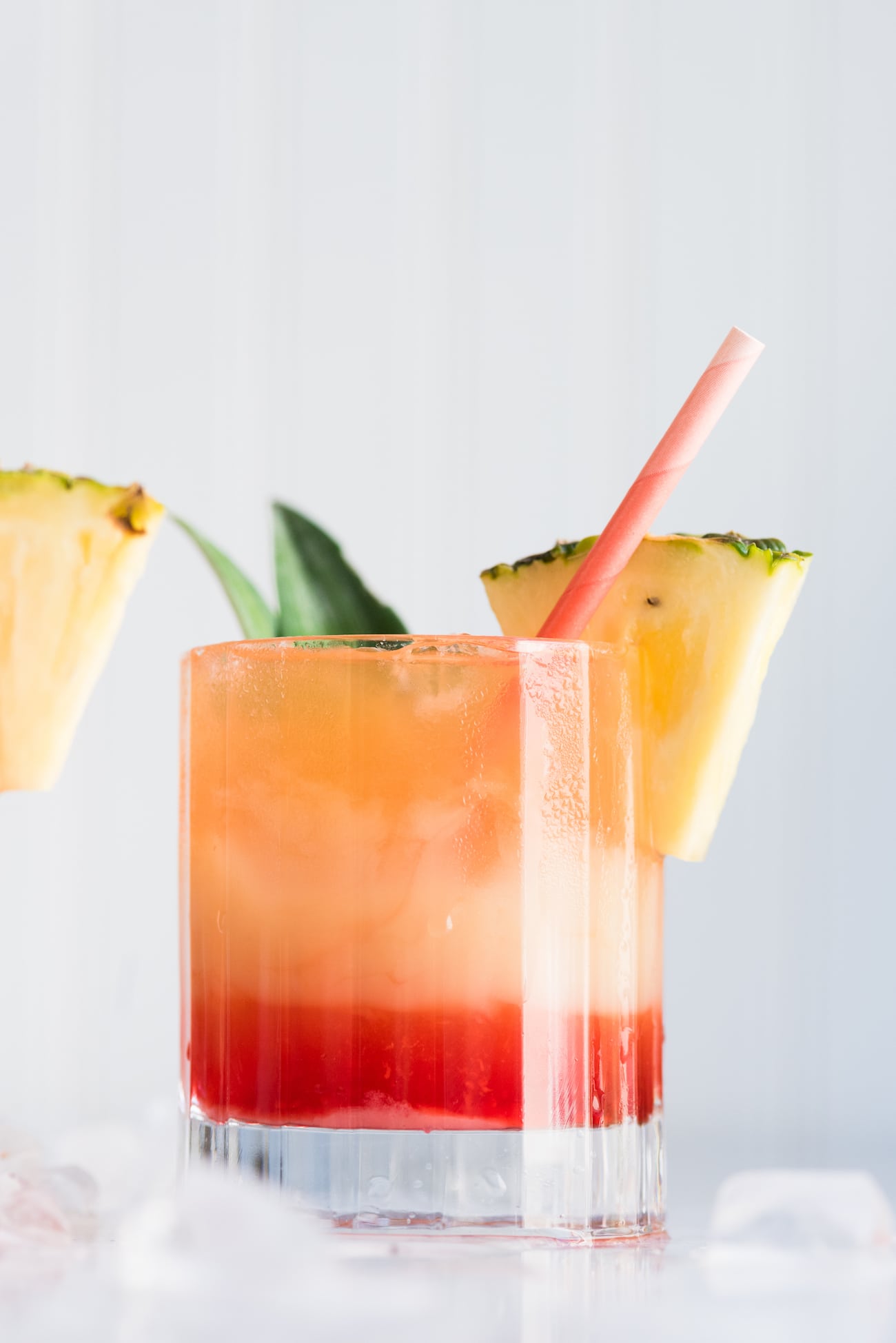 Mango Sunrise Piña Colada
Ingredients
2 oz coconut rum
2 oz mango juice
2 oz pineapple juice
1 tablespoon coconut cream
1 tablespoon grenadine
Fresh pineapple garnish
Instructions
Add coconut rum, mango and pineapple juices to a cocktail shaker filled halfway with ice. Shake well to combine and chill.
Pour over ice into a cocktail glass.
Add coconut cream slowly by pouring over the back of a spoon.
Add grenadine by pouring slowly over top.
[Art direction + recipe by Cyd Converse | Photos by Alice G. Patterson.]