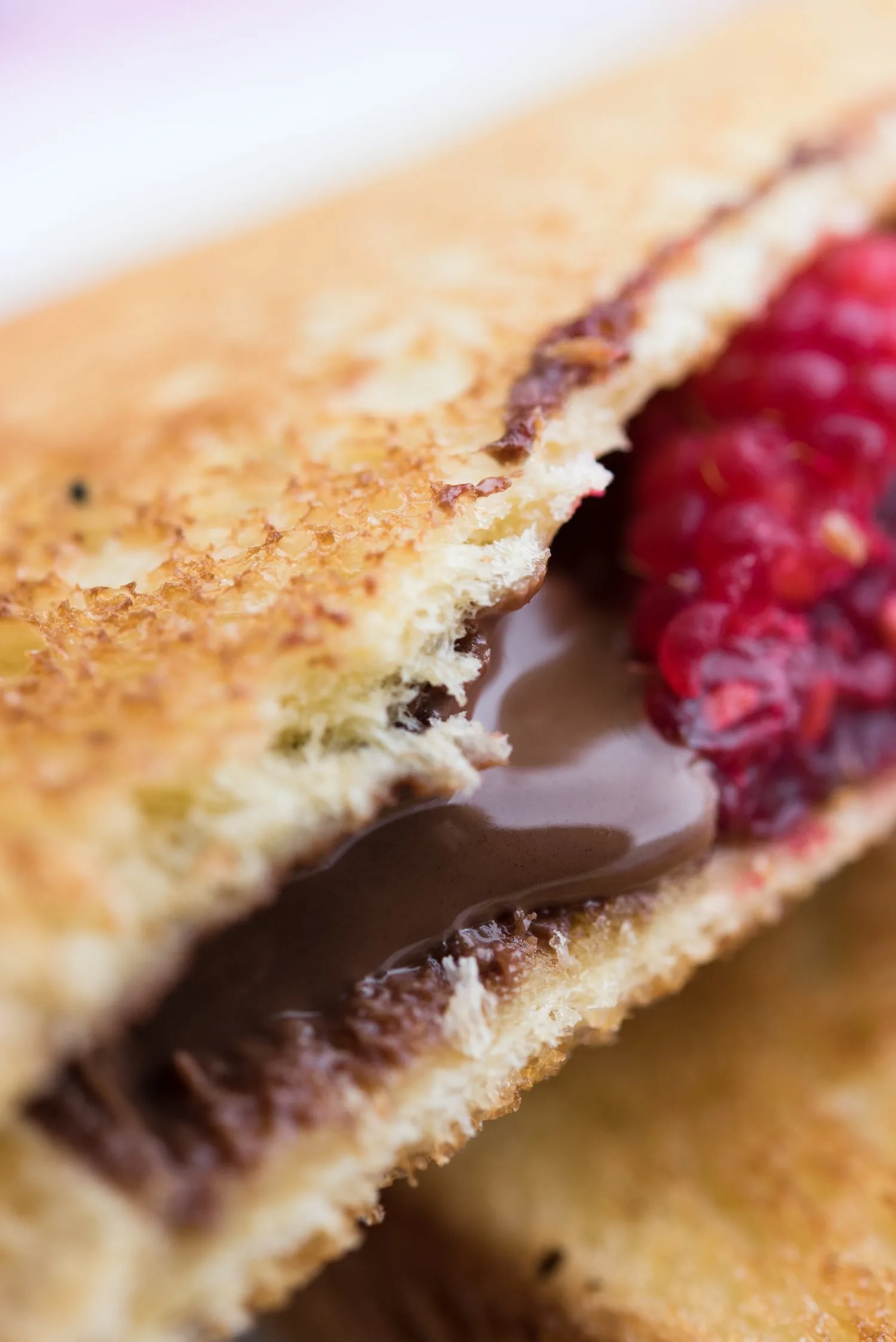 We are leaving out on our epic annual camping trip later this week so I'm currently up to my eyeballs in shopping, packing and prep lists. This is our seventh year in a row spending five days on an island with a huge group of friends, family and our boating family so I've got it down to a bit of a science when it comes to packing and prepping. Before we run away and play Gilligan for the week though, I wanted to share one of my favorite camping recipes with you – raspberry Nutella mountain pies!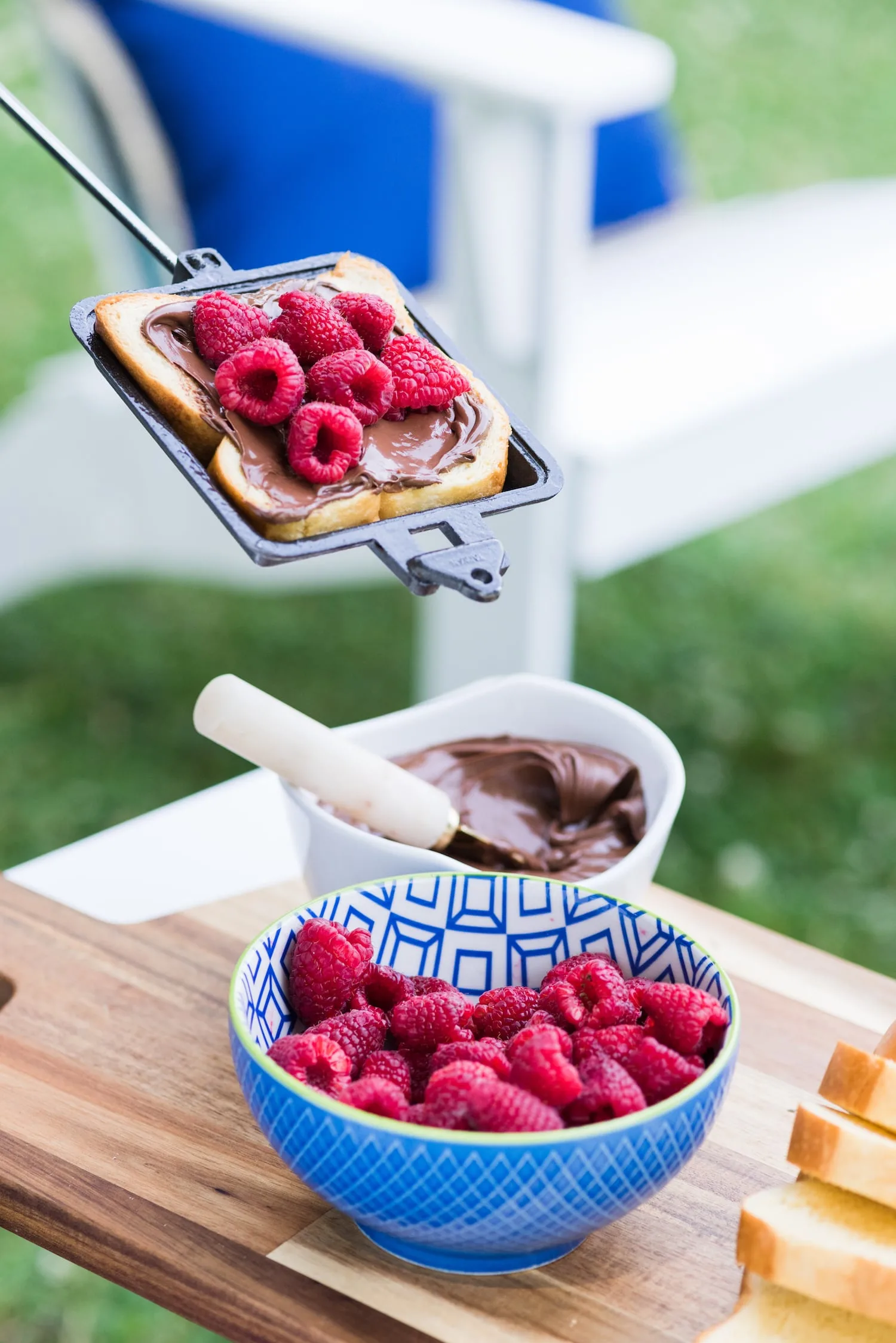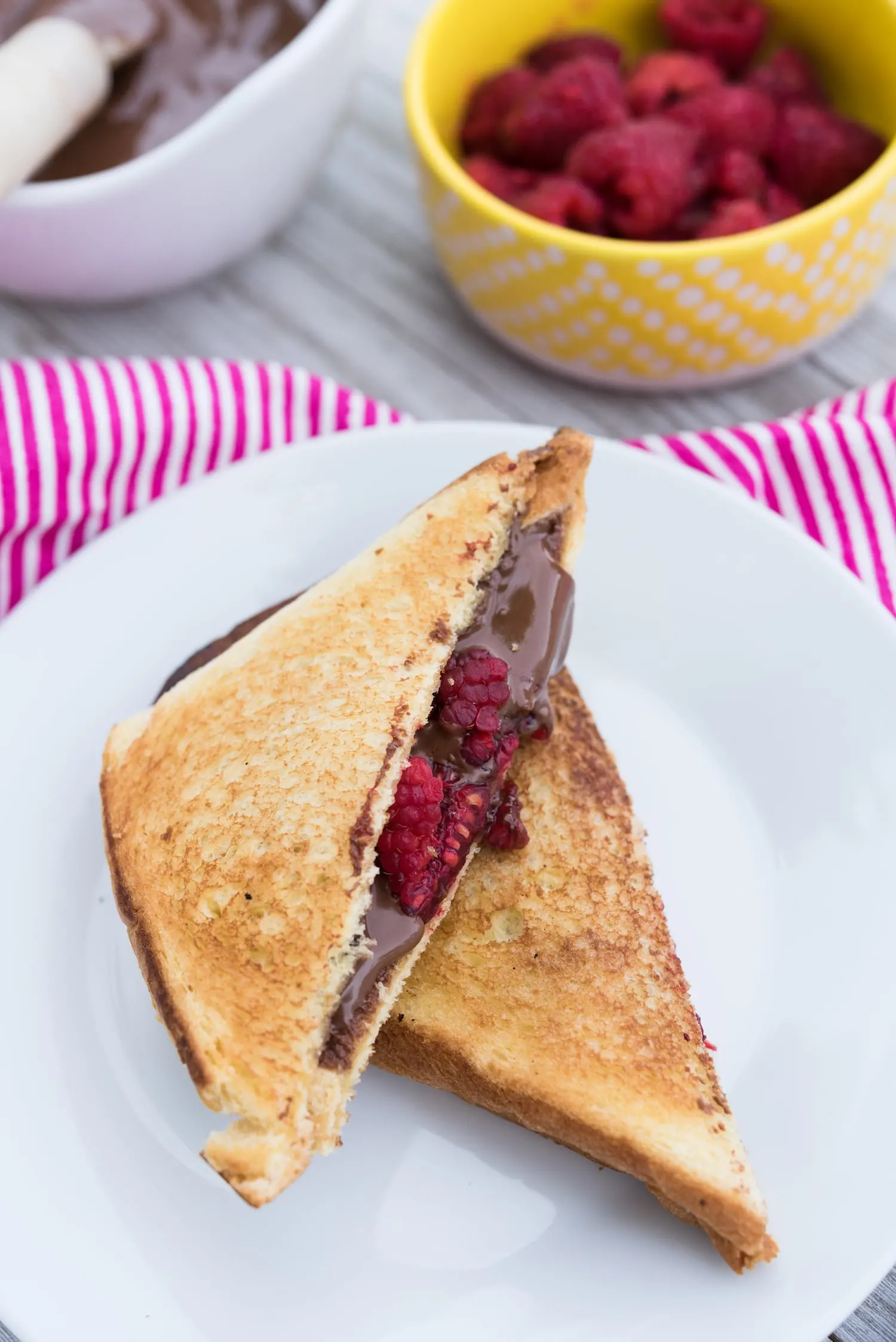 I first started making mountain pies back when my college crew and I used to go camping every summer. You can use basic white bread (although brioche is particularly delicious) and whatever fillings you want! I love fresh raspberry paired with Nutella, but peanut butter with slices of banana is another favorite in our family!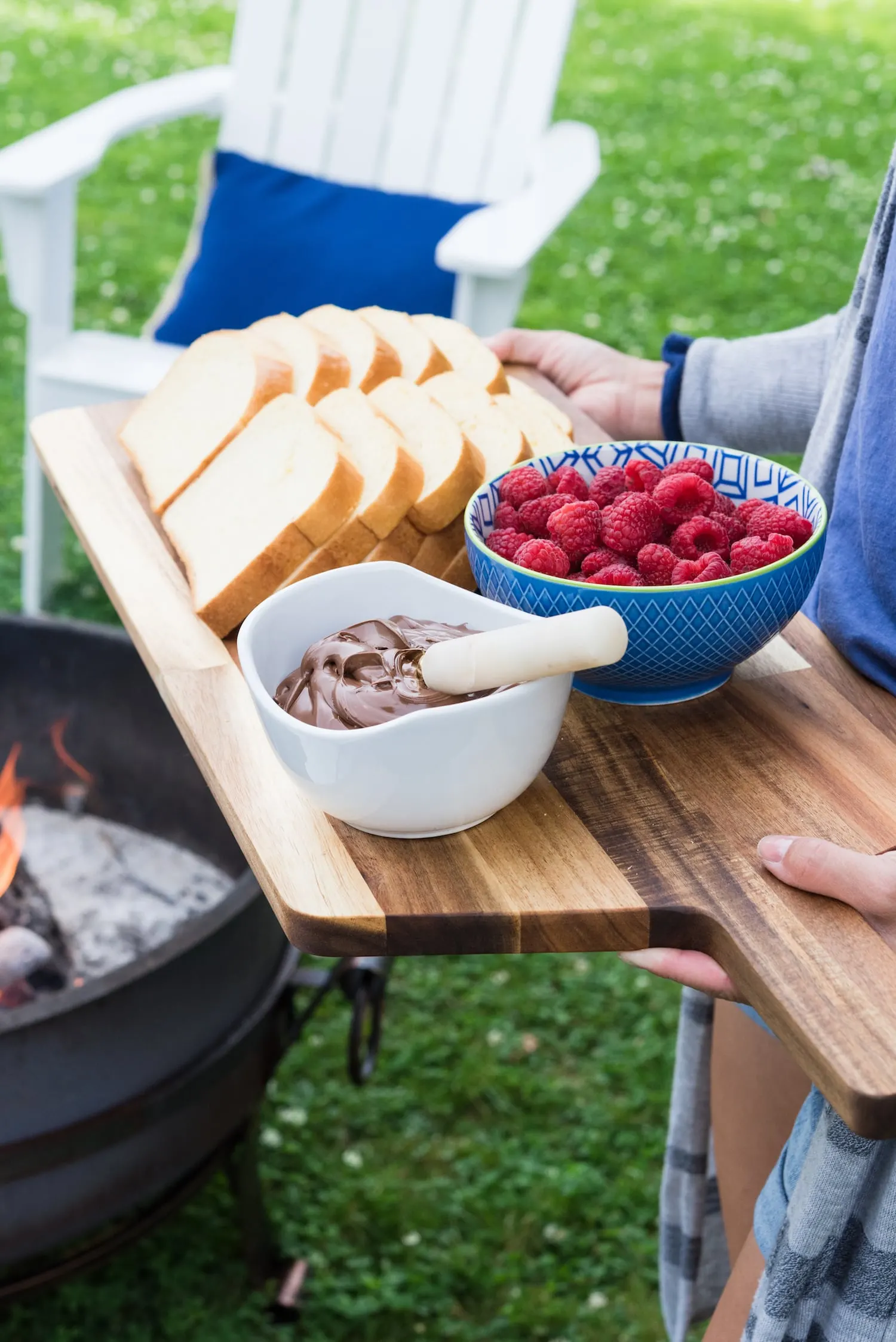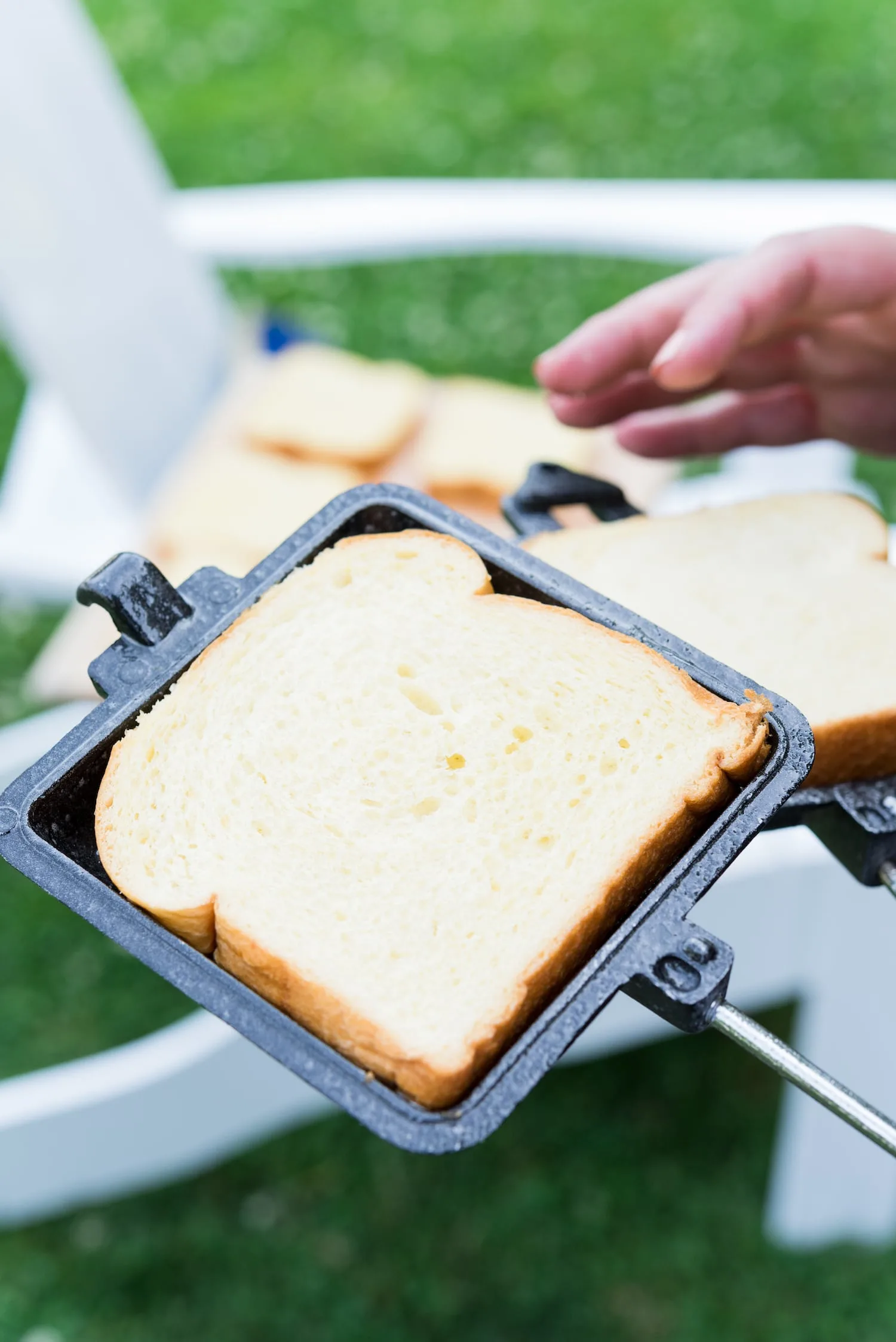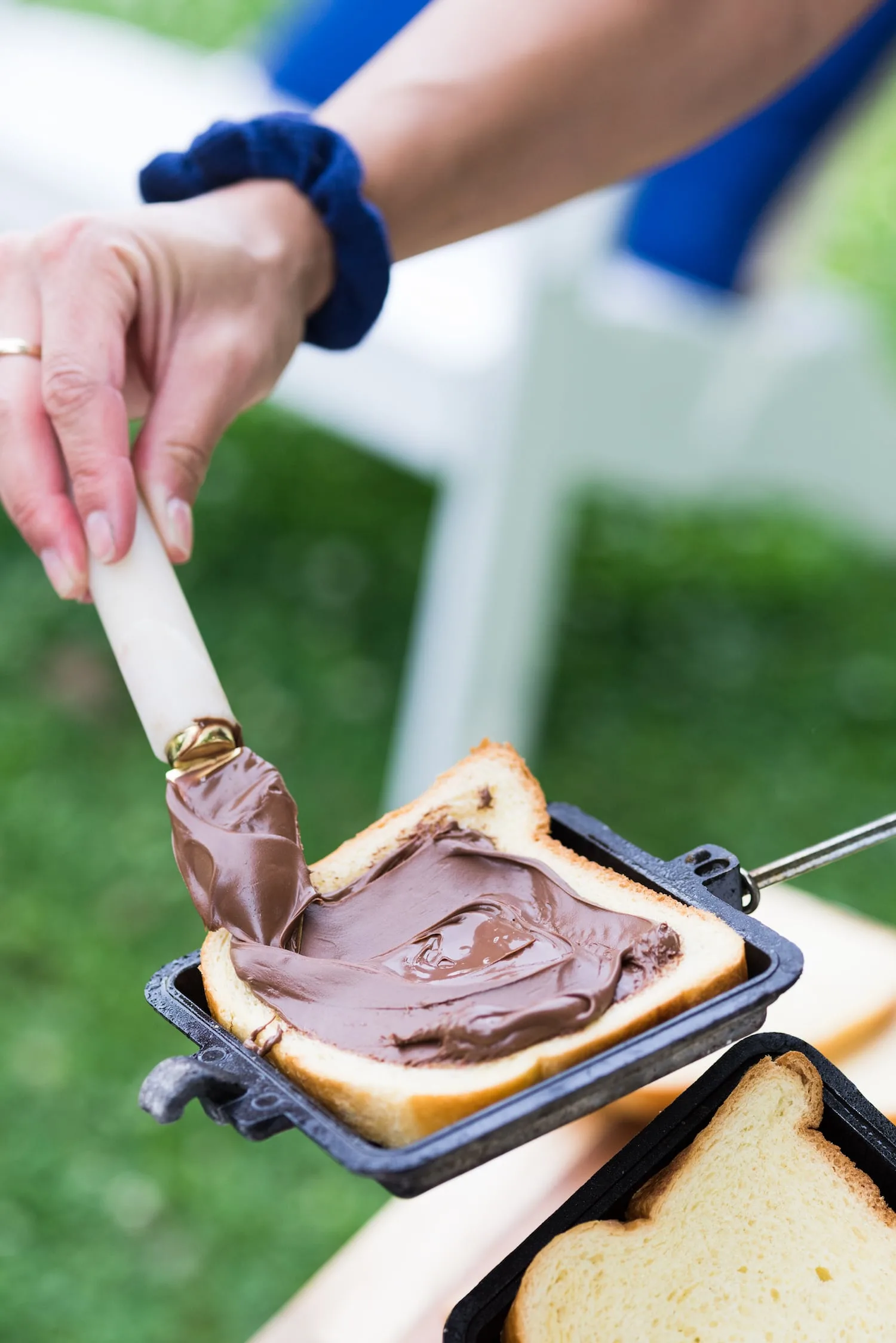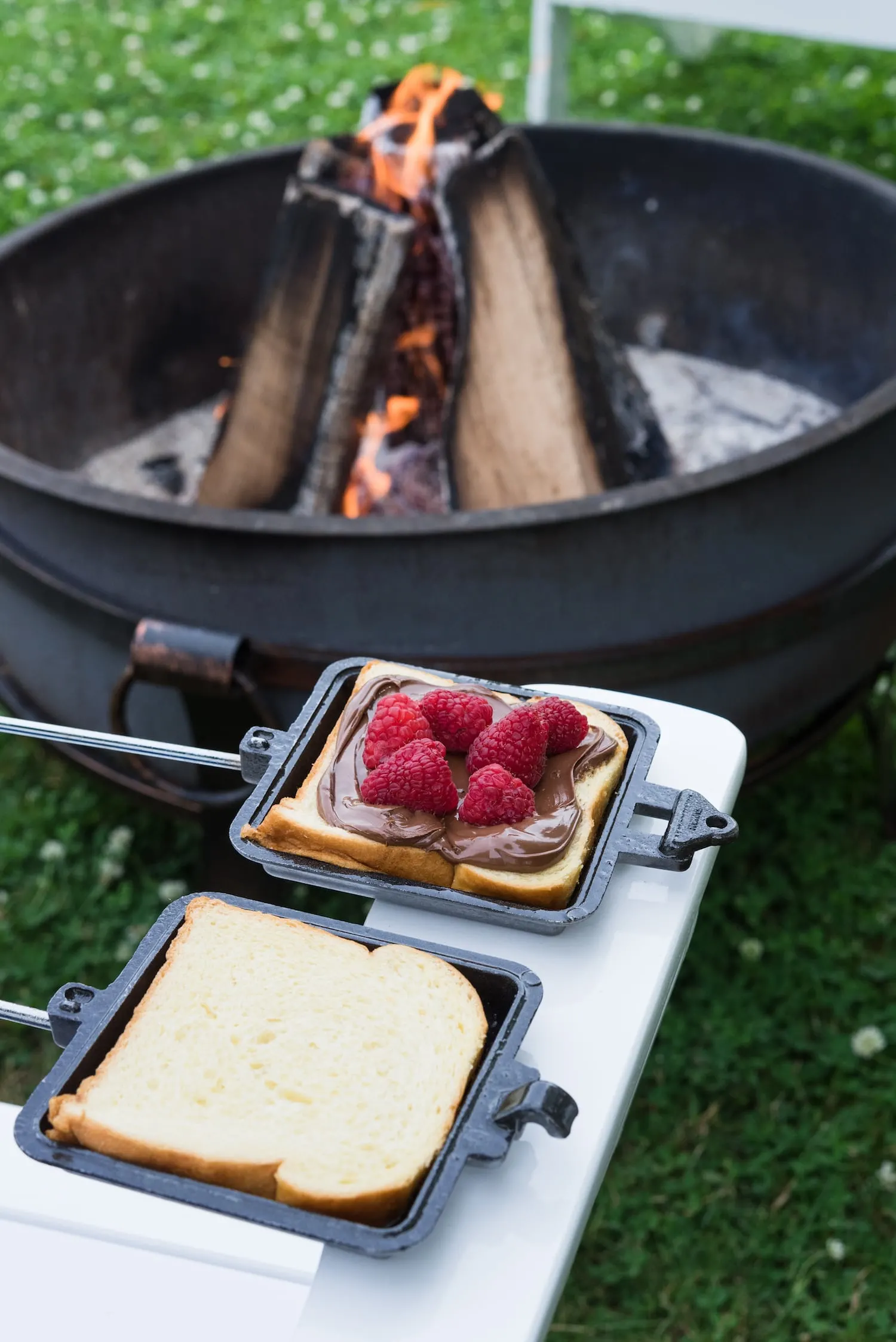 Other fillings we like are things like shaved coconut, marshmallows, butterscotch chips and M&Ms! Or you can use actual canned pie filling if that's more your speed. Savory fillings are an option, too! You can make an epic grilled cheese or fill them with scrambled eggs and cheese for breakfast.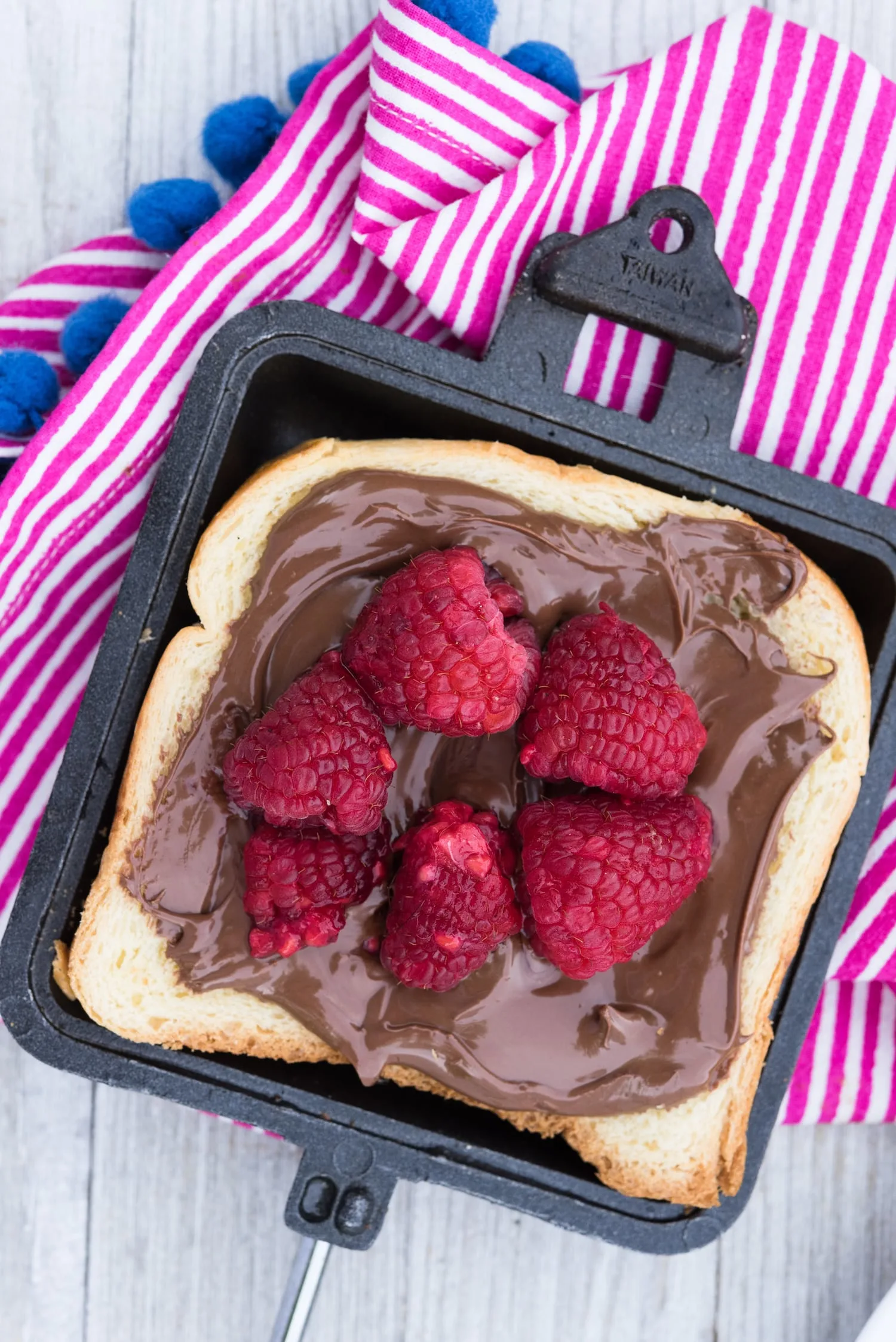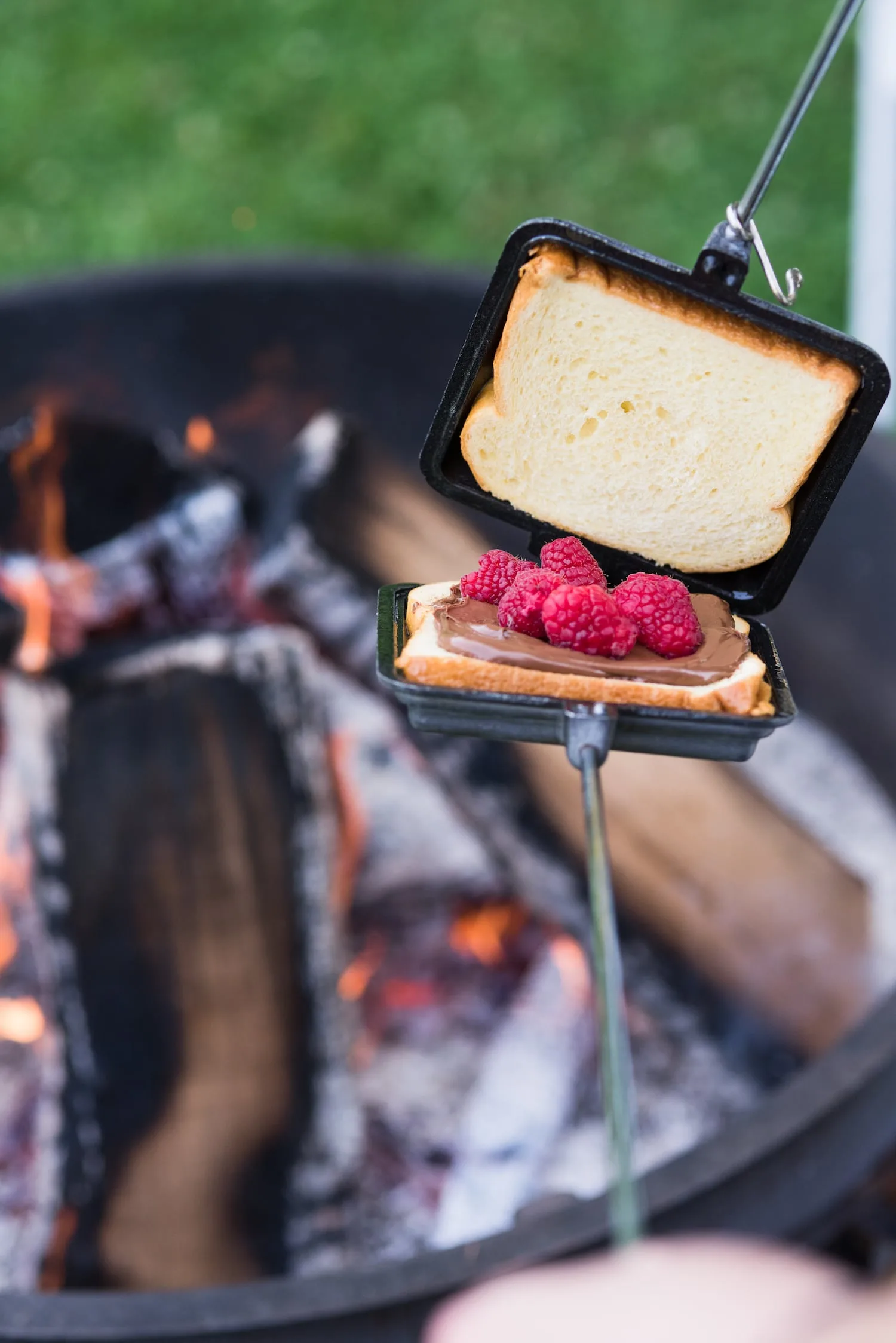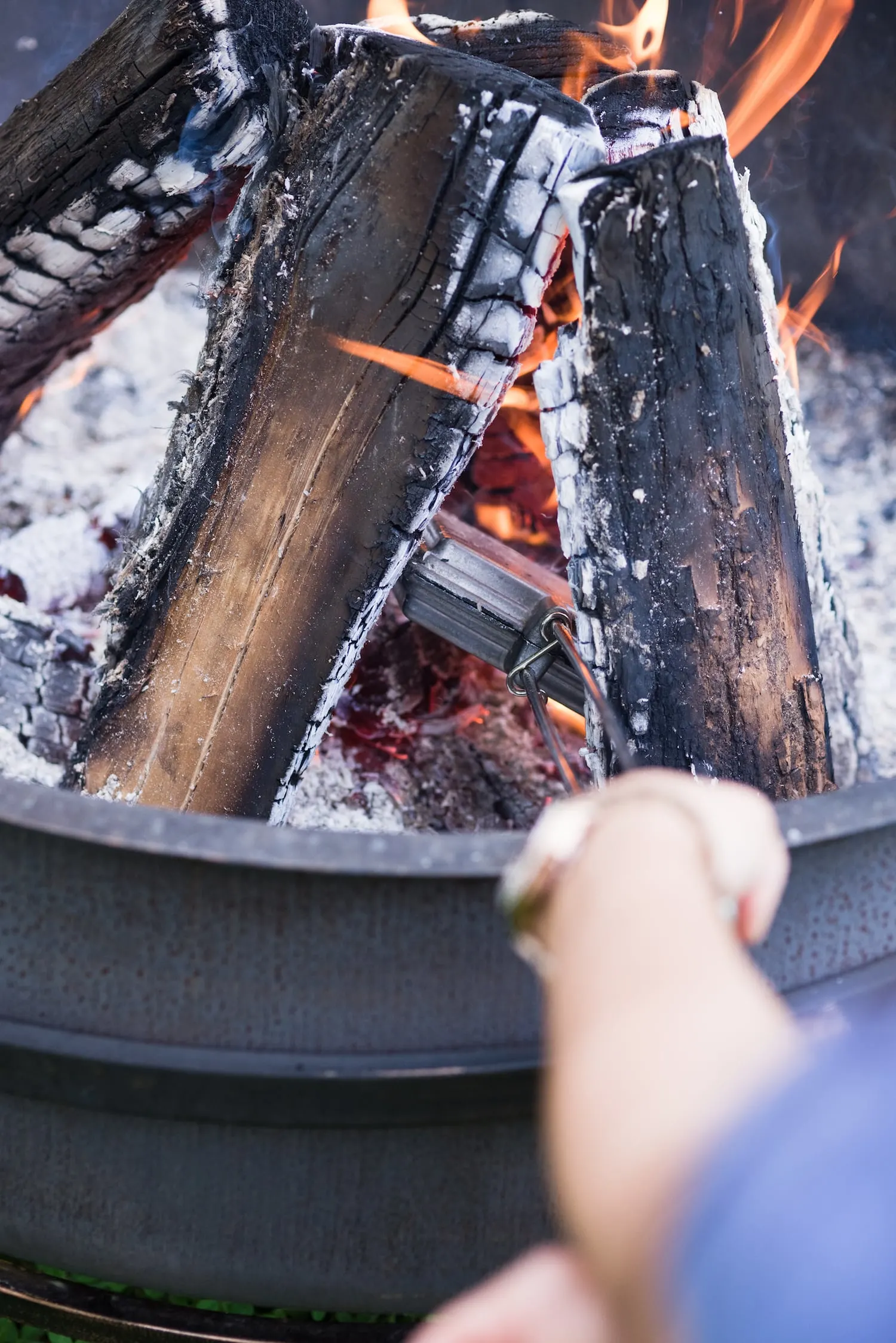 To make these you'll need a camp sandwich cooker, which are really inexpensive if you don't ever have any in your arsenal. We have two and in addition to bringing them camping each year we also bust them out regularly for backyard campfires. They've been used heavily for almost ten years because anything cooked over a campfire tastes amazing! These are far and away one of the best camping recipes to have up your sleeve.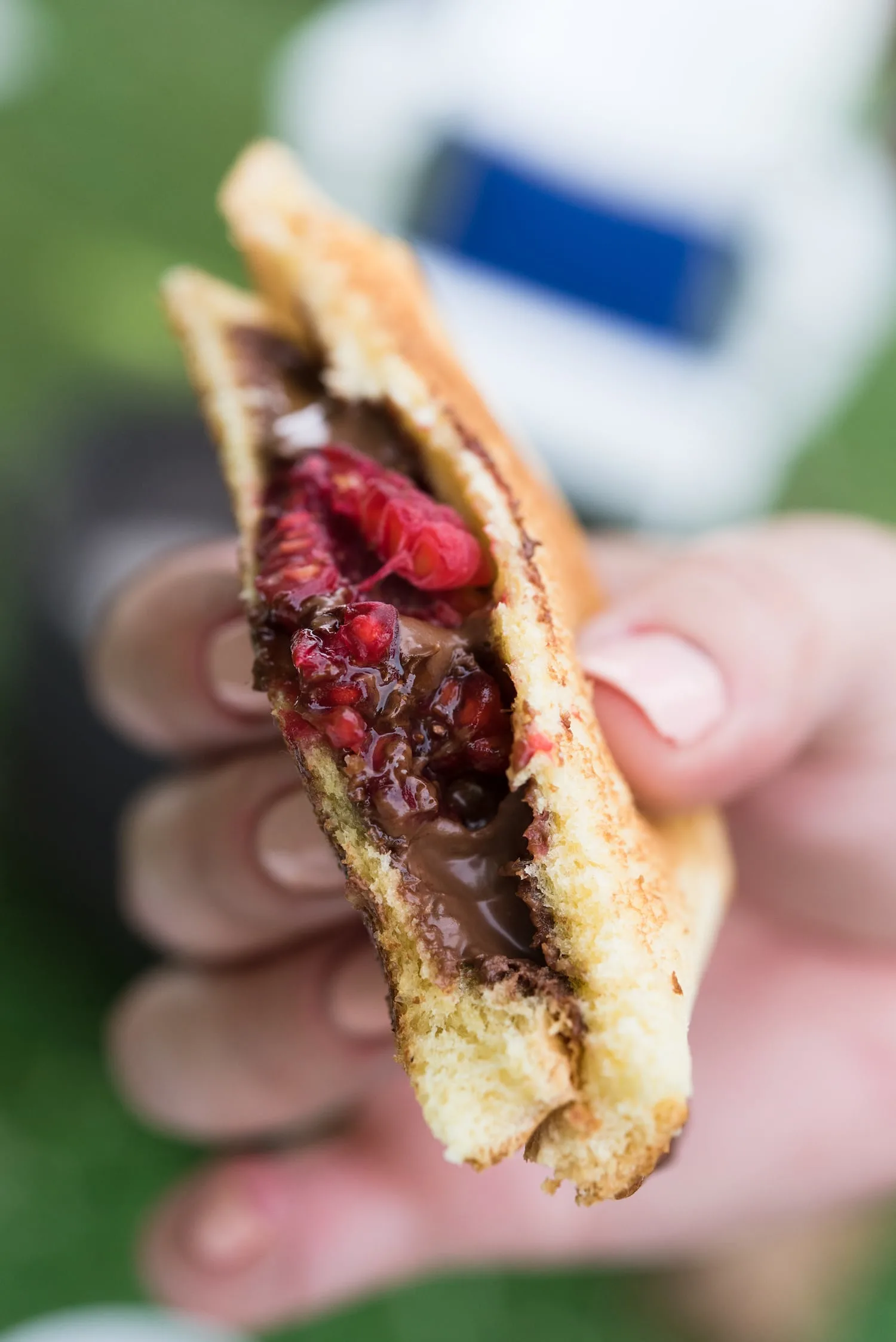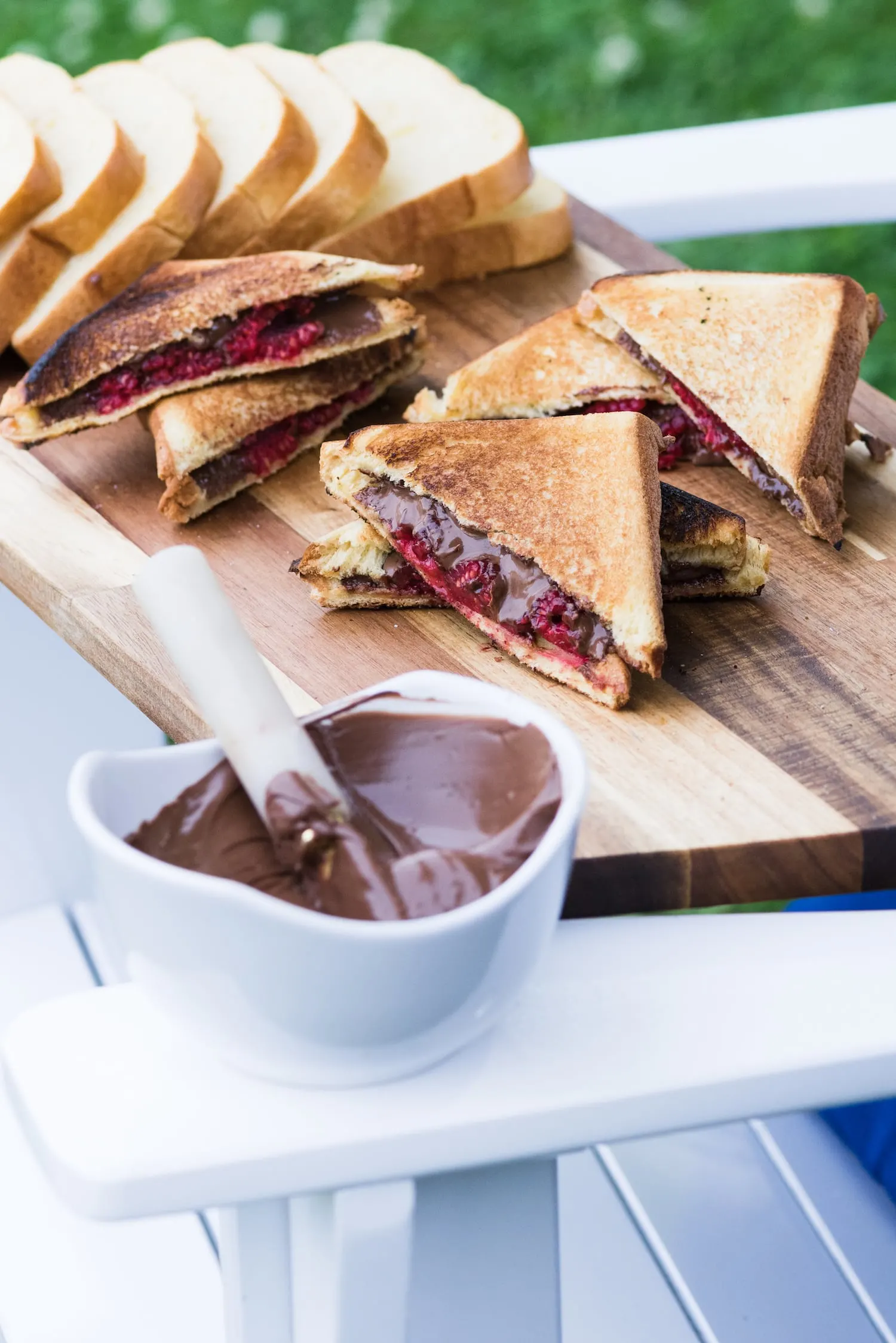 [Art direction + recipe by Cyd Converse | Photos by Alice G. Patterson.]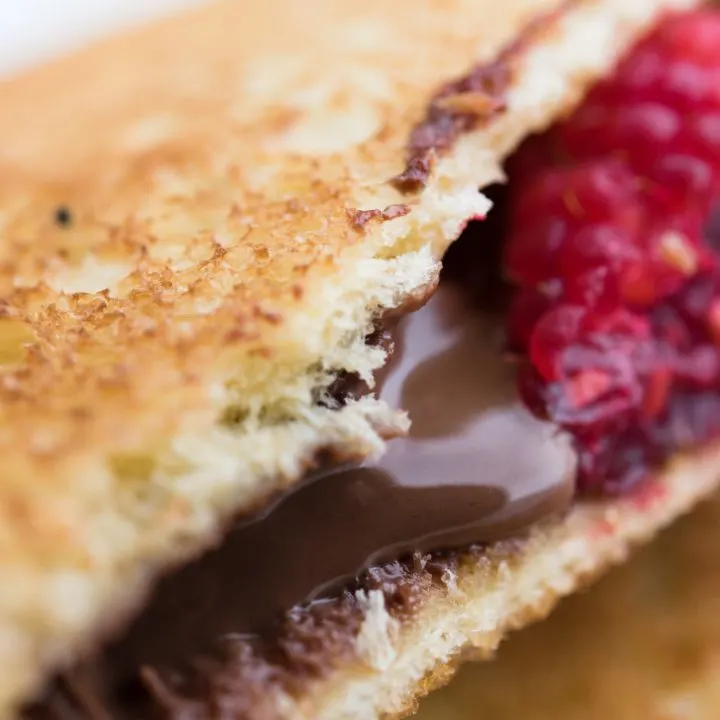 Raspberry Nutella Mountain Pies
Ingredients
Sliced bread
Butter or margarine
Cooking spray
Nutella
Fresh raspberries
Instructions
Begin by buttering two slices of bread
Spray a camp sandwich cooker lightly with cooking spray
Place one piece of bread into the cooker, butter side down
Add Nutella and fresh raspberries
Top with the second slice of butter bread, with the butter also facing out
Close the camp cooker and make sure it's secured
Carefully place the cooker directly on the hot coals of your fire
Cooking for 3 – 4 minutes while rotating often
Carefully open the cooker without burning yourself
Remove the sandwich and slice to serve