This post was sponsored by READ® Salads. Thank you for
supporting the sponsors that help make The Sweetest Occasion possible!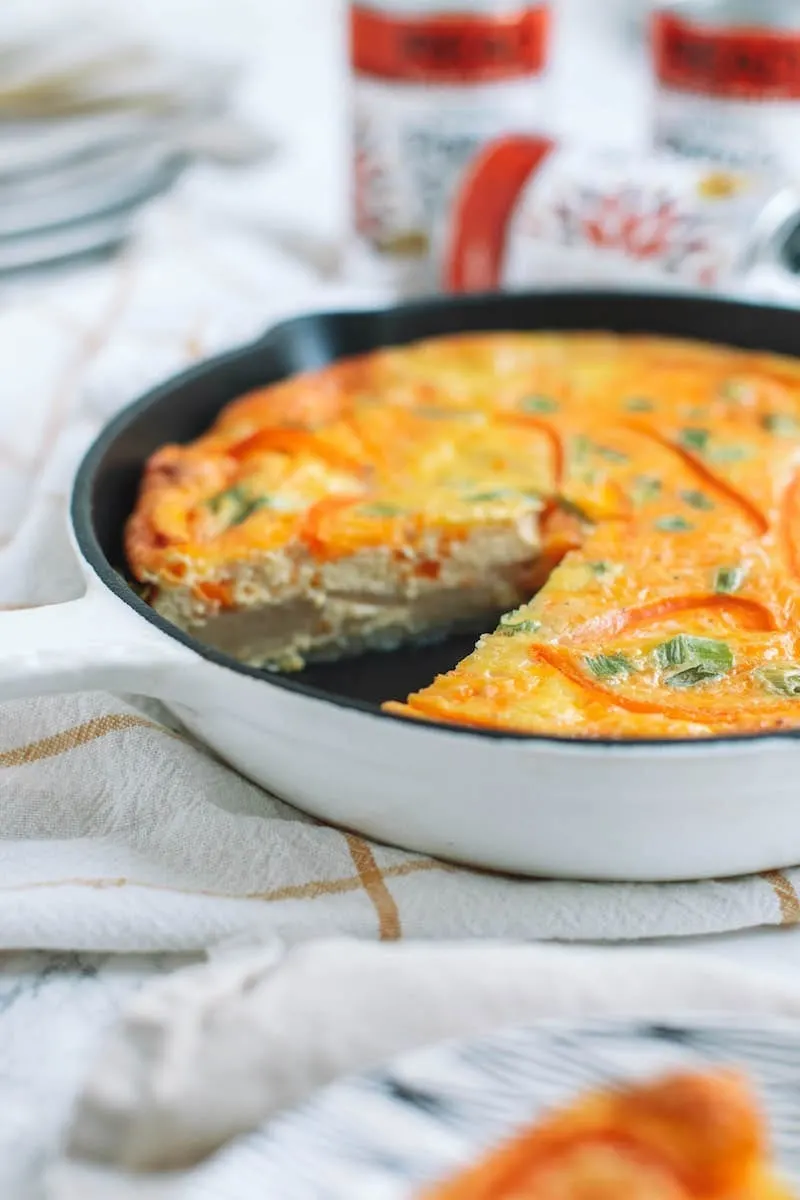 It's officially summer, friends, which means it's also family reunion season! I always loved our family reunion as a kid. The sack races, swimming all day and, of course, the food! Today I've teamed up with READ® Salads to share my easy reunion-ready German potato breakfast casserole. You're going to love it!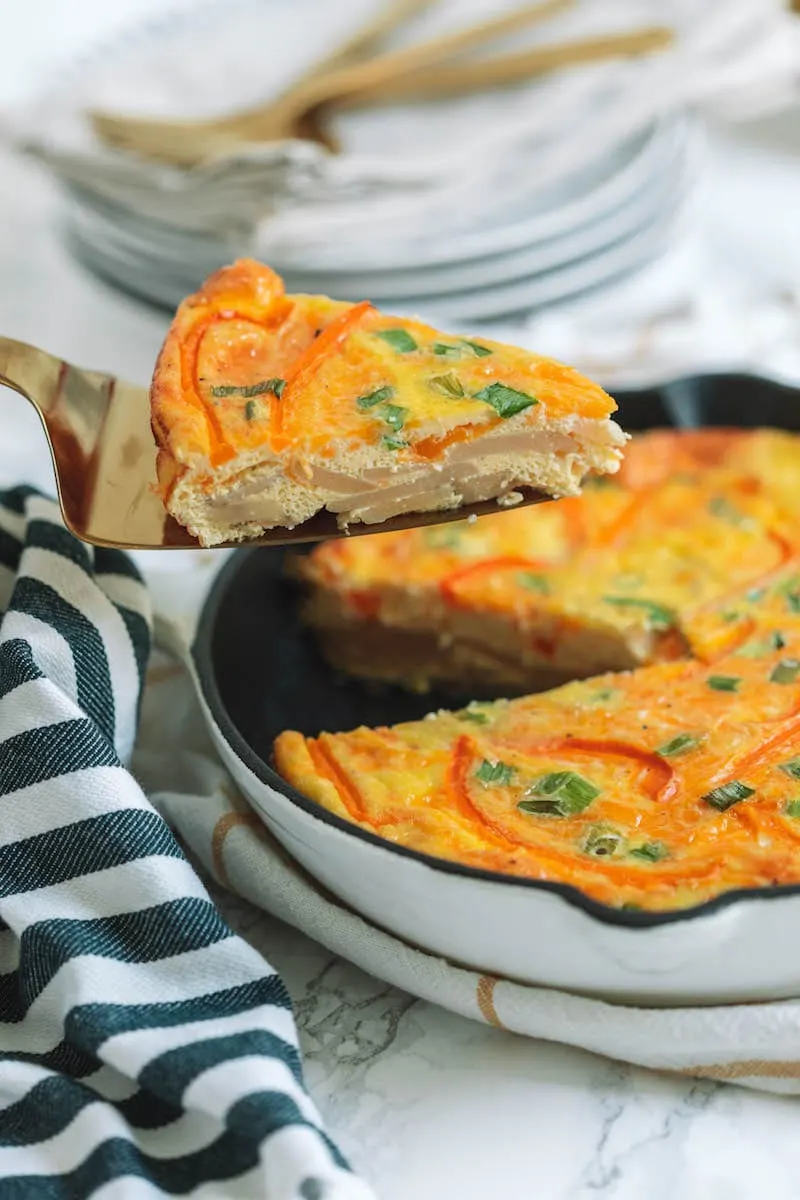 Whether it's a small, casual backyard reunion or a larger affair with lots of out of town guests, this breakfast casserole is the perfect make ahead meal to put on your family reunion menu. You can prep it the night before for the quickest breakfast for overnight visitors or serve it up as part of your main meal!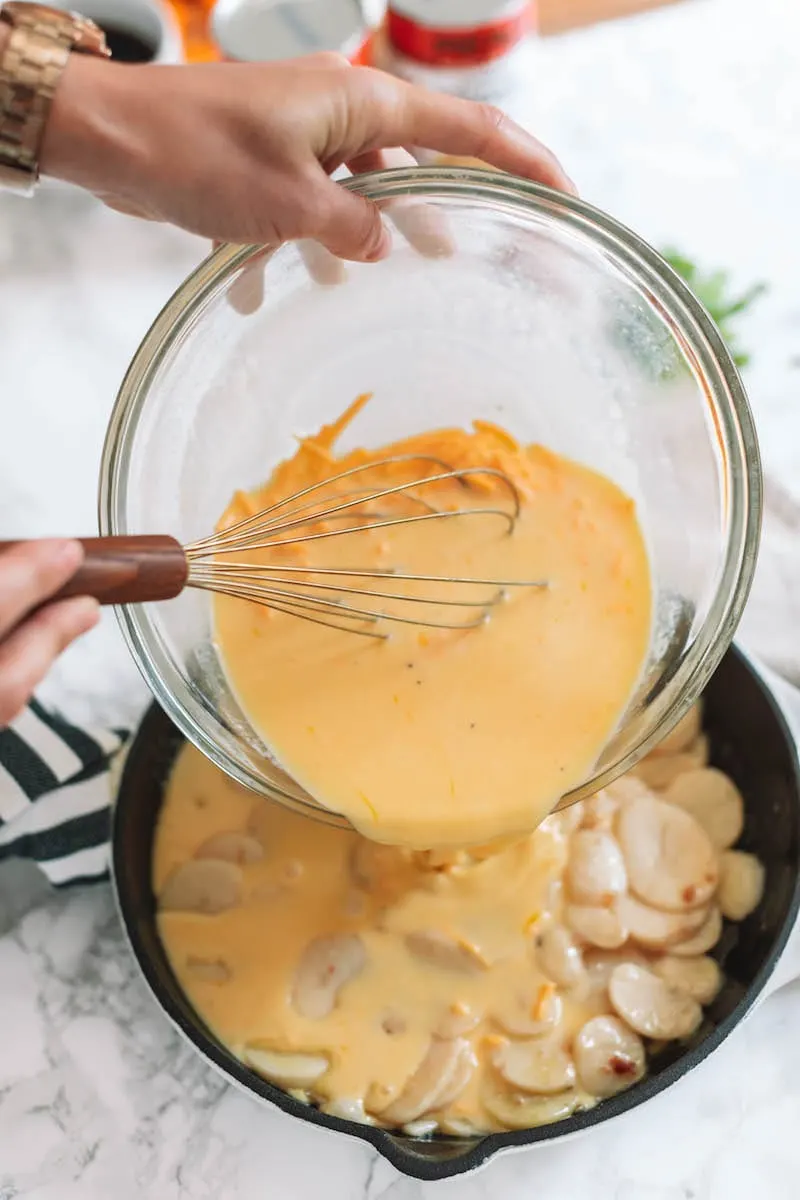 How to Make Easy Breakfast Casserole
My easy breakfast casserole recipe starts with a bed of READ German Potato Salad! It could not be easier. I love that the potato salad comes loaded with tangy, sweet flavor that is the perfect complement to the egg and cheese on top. The potatoes are perfectly, thinly sliced right out of the can so the prep work is totally minimal.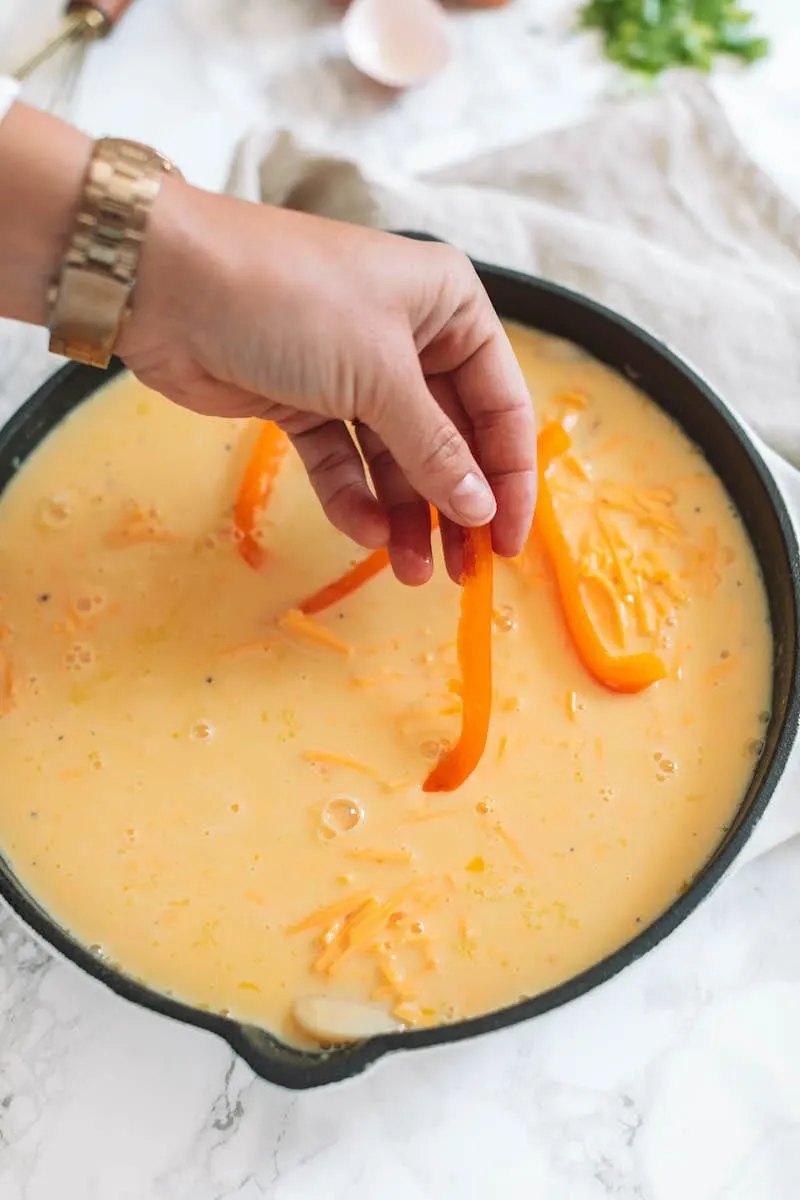 On top of the egg mixture I add thin slices of orange bell pepper. (Or use yellow or read!) I prefer laying them on top to mixing them in because it looks prettier. I am all about the pretty, friends, even when it comes to my food.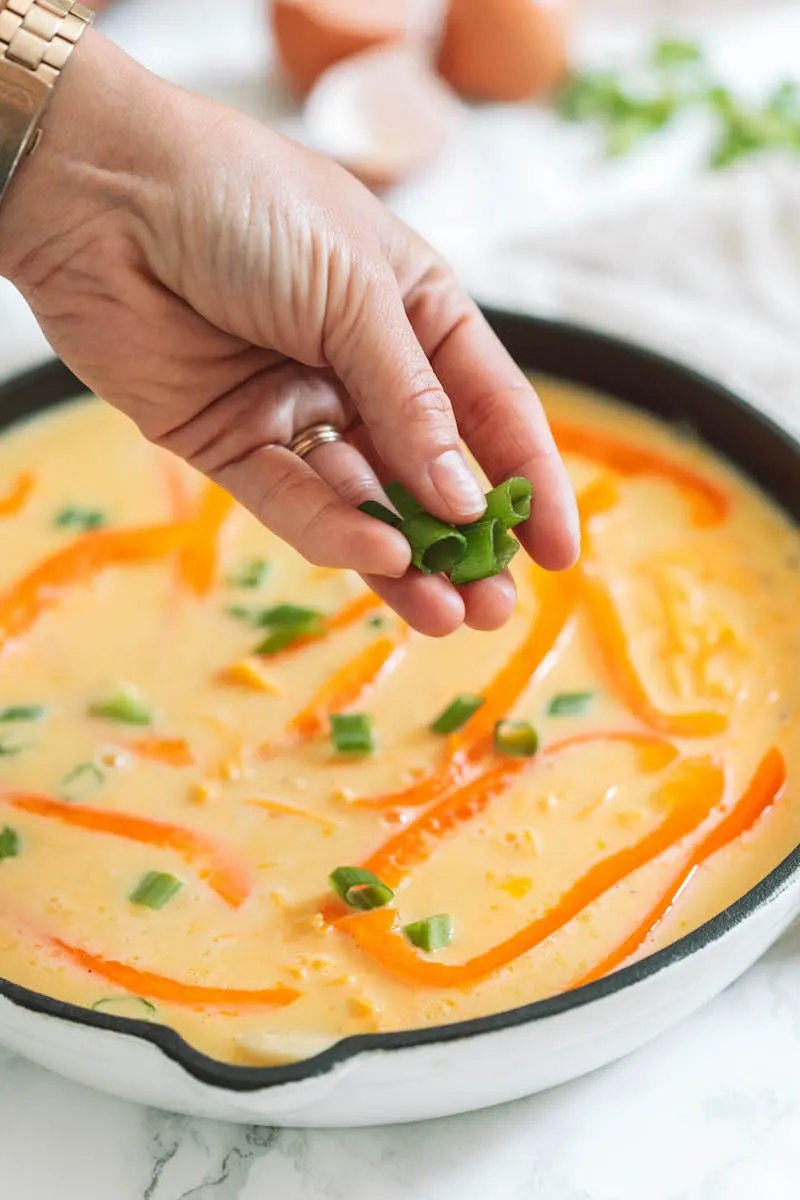 A sprinkle of diced scallions over top and you're good to go! It takes about 30 to 35 minutes to bake in a 10″ cast iron skillet like the one I used here. You may want to pop a piece of tin foil over top for the last 10 – 15 minutes so the top doesn't get overly browned while the insides are still cooking through.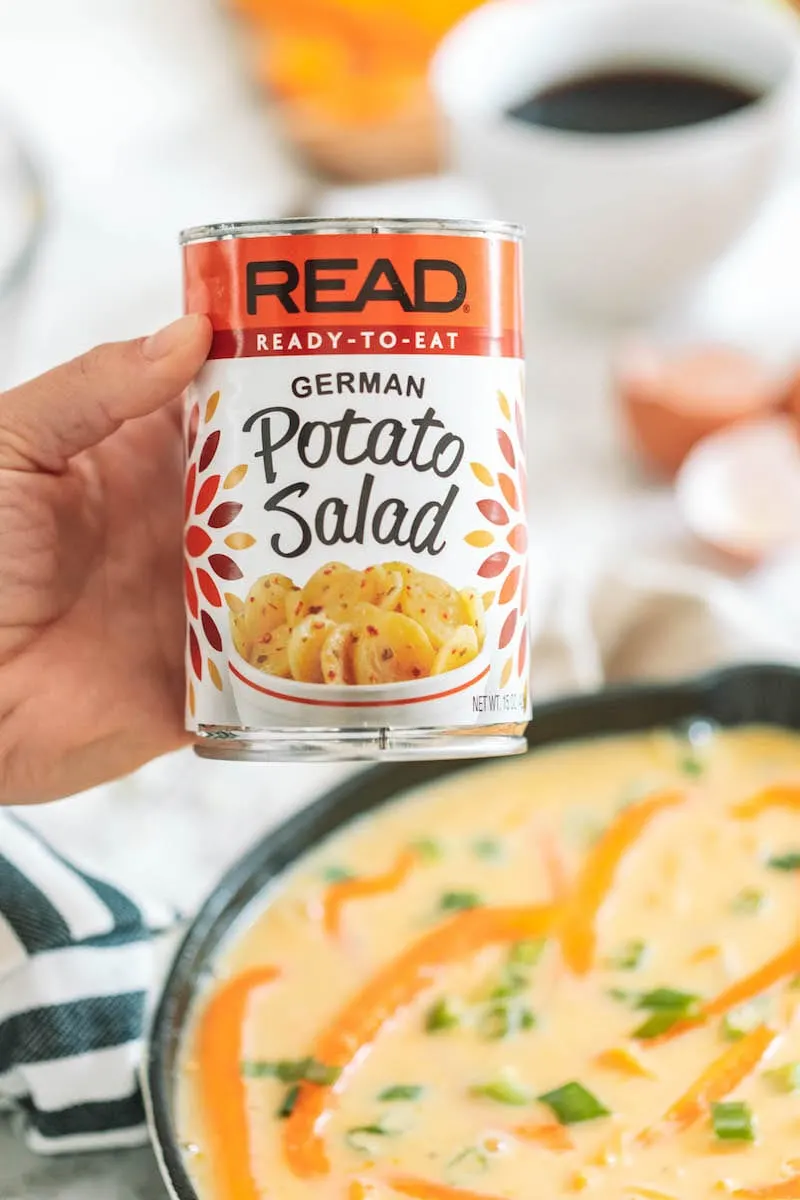 The bed of READ German Potato Salad takes the place of any kind of crust here and also eliminates the need for a side of potatoes since all of that yummy flavor and texture is already baked inside. If you're into such things, you could totally add some browned up breakfast sausage into the mix here, too!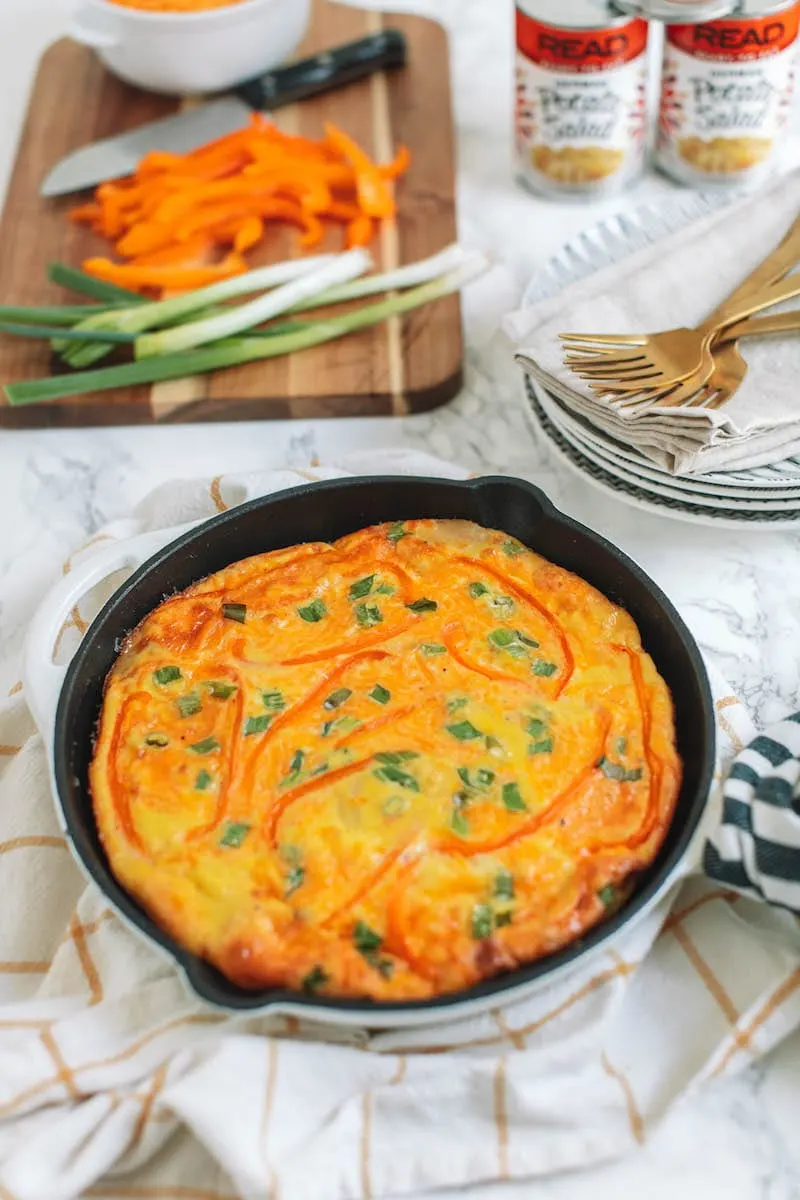 I love doing the make ahead breakfast thing when family is in town! It makes it easier for me to focus on pouring coffee and catching up instead of whipping up eggs made to order for every person around the table. Also, we all know brunch is my favorite meal of the day so this is a win-win.
You're probably familiar with READ® Salads already – they've been a pantry staple for generations with their tasty 3 Bean Salad, and 4 Bean Salad and German Potato Salad. I love that their salads are all gluten-free and totally convenient to grab and use when you need to whip up something delicious on the fly.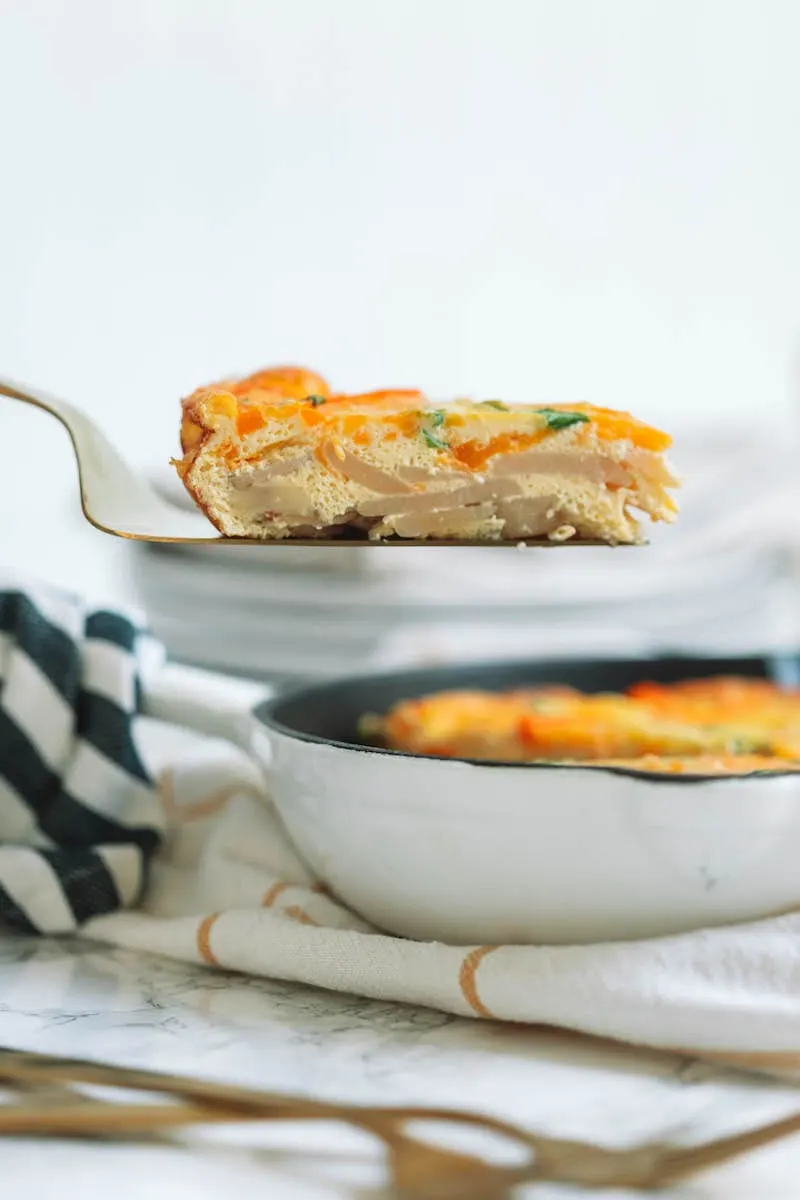 Be sure to check out Reunite With READ – your one stop shop for all things family reunion this year! You'll find recipes, printables, planning tips and more. You can also visit daily between now and June 30th and enter to win a bunch of fun prizes like VISA gift cards, READ Salads prize packs and more!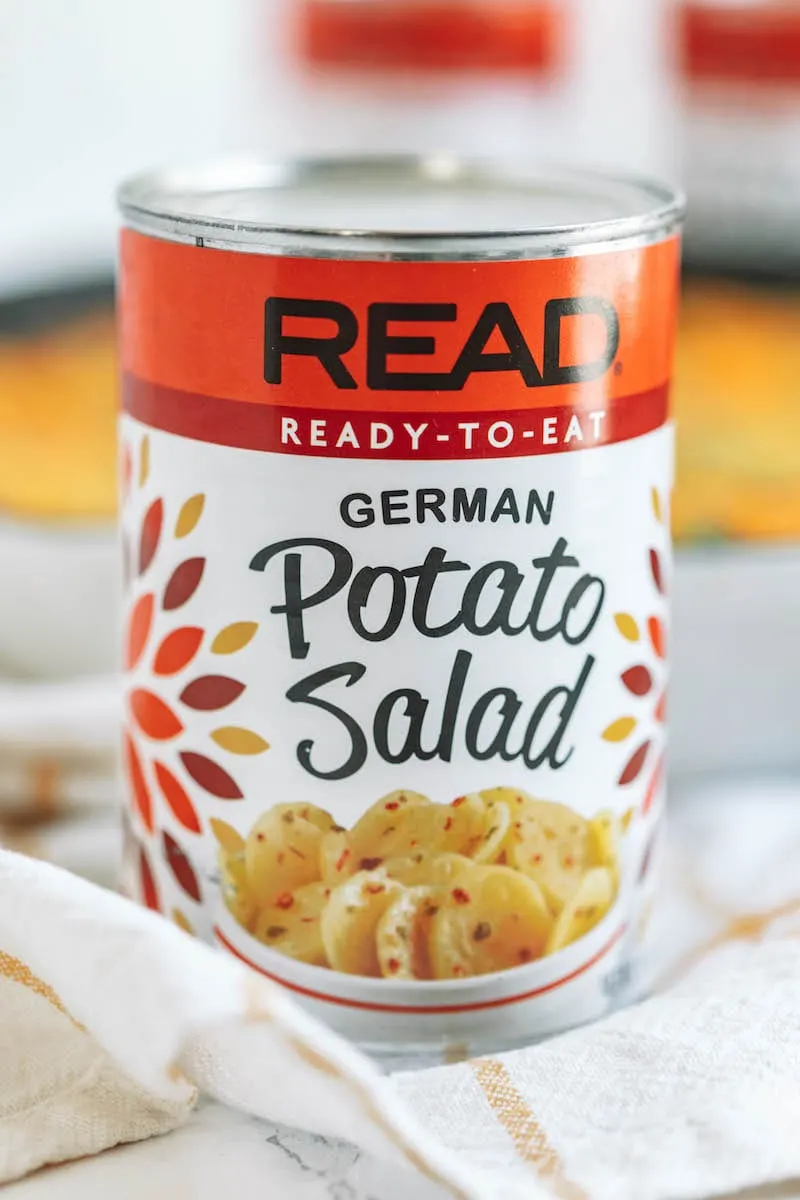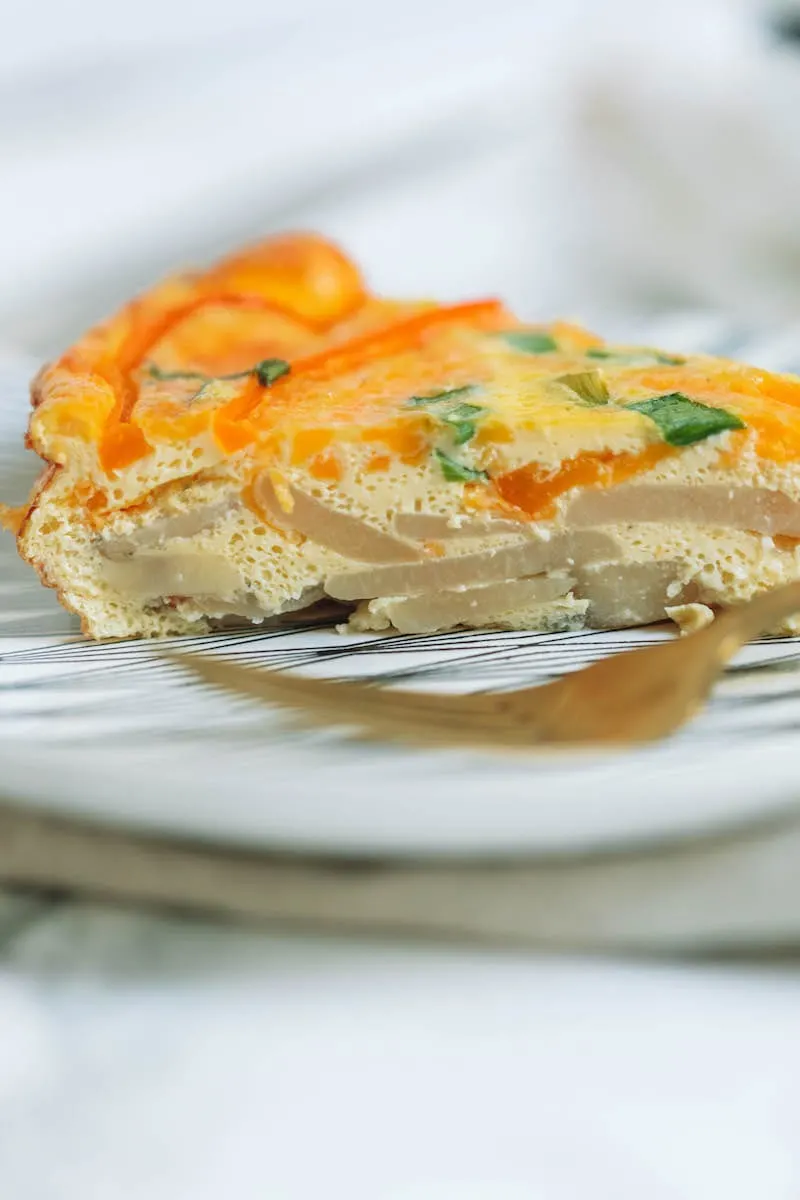 Scroll down for the complete recipe and be sure to share with me on Instagram if you give this recipe a try! You can also follow READ Salads for more fun summer party tips, recipes, promos and more.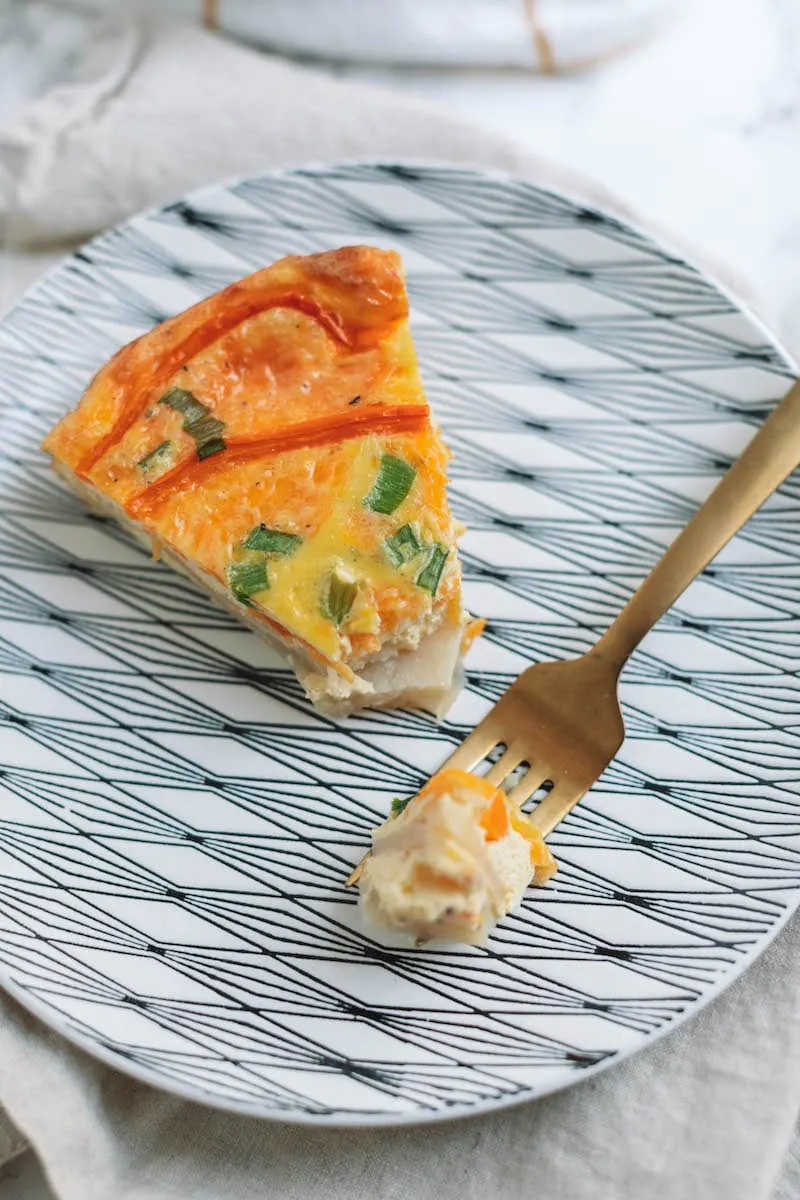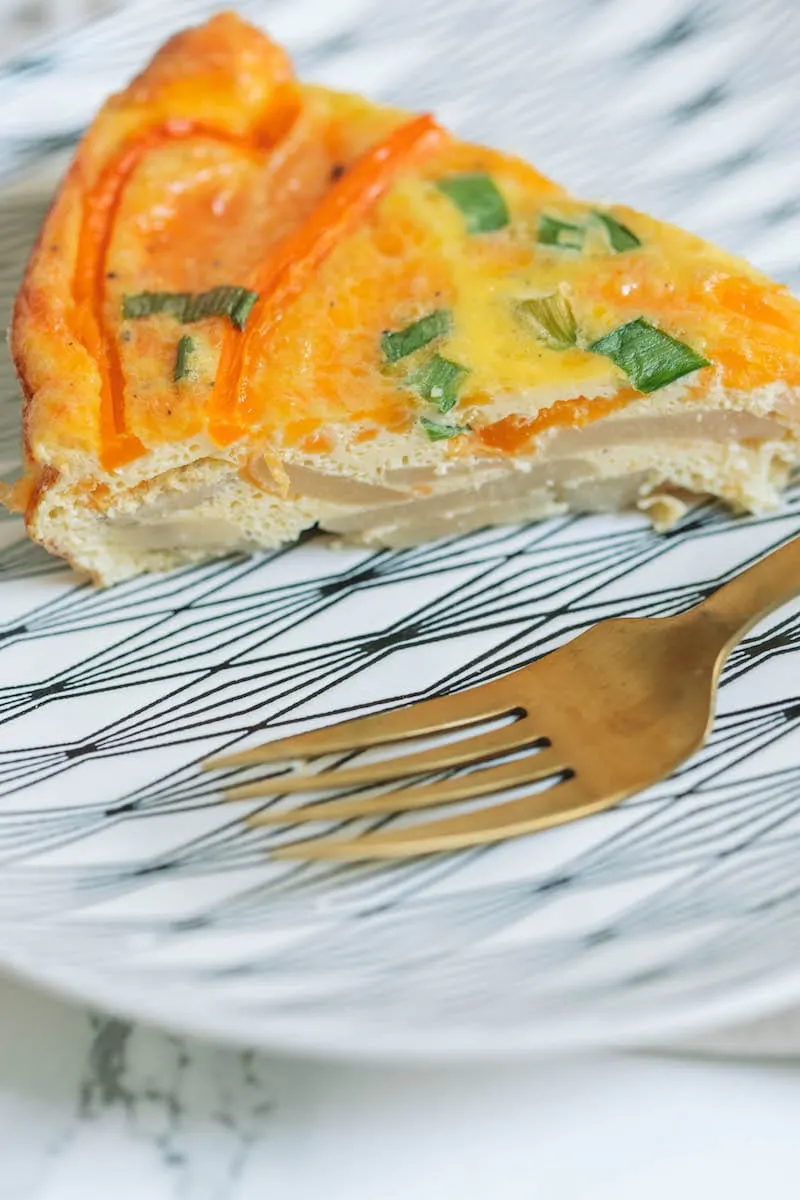 [Recipe, styling + photos by Cyd Converse for The Sweetest Occasion.]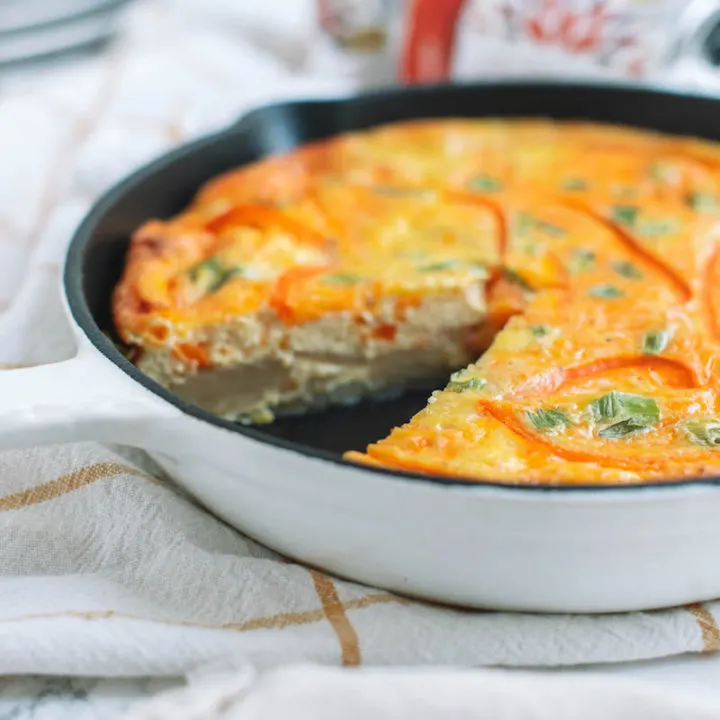 German Potato Breakfast Casserole
An easy make ahead breafkast casserole recipe made with German potato salad for a fun twist on an age old classic.
Ingredients
2 cans READ® German Potato Salad
8 large eggs
1/2 cup light cream
1 cup shredded cheddar
1/4 teaspoon black pepper
1/4 teaspoon sea salt
1/2 bell pepper, thinly sliced
3 scallions, diced
Instructions
Preheat oven to 350°
Begin by draining 2 cans of READ® German Potato Salad very well, until most of the excess moisture is removed. Do not rinse!
Spray the bottom and sides of a 10" cast iron skillet (or similar baking dish) with non-stick spray
Spread both cans of READ® German Potato Salad evenly along the bottom of skillet
Next, whisk eggs, light cream, salt and pepper together vigorously in a medium mixing bowl until all egg whites have been whisked smooth
Fold in shredded cheddar and pour egg and cheese mixture over top of the potatoes
Place bell pepper slices, one by one, along the top of the egg mixture then sprinkle with diced scallions
Bake uncovered for 30 - 35 minutes or just until cooked through - you may want to cover with tin foil for the last 5 - 10 minutes to avoid having the top brown
This post was sponsored by READ Salads. I received compensation for this post, but all opinions are my own. Read more about our editorial policies.