This post was sponsored by Keurig Green Mountain®. Thank you for supporting
the sponsors that help make The Sweetest Occasion possible!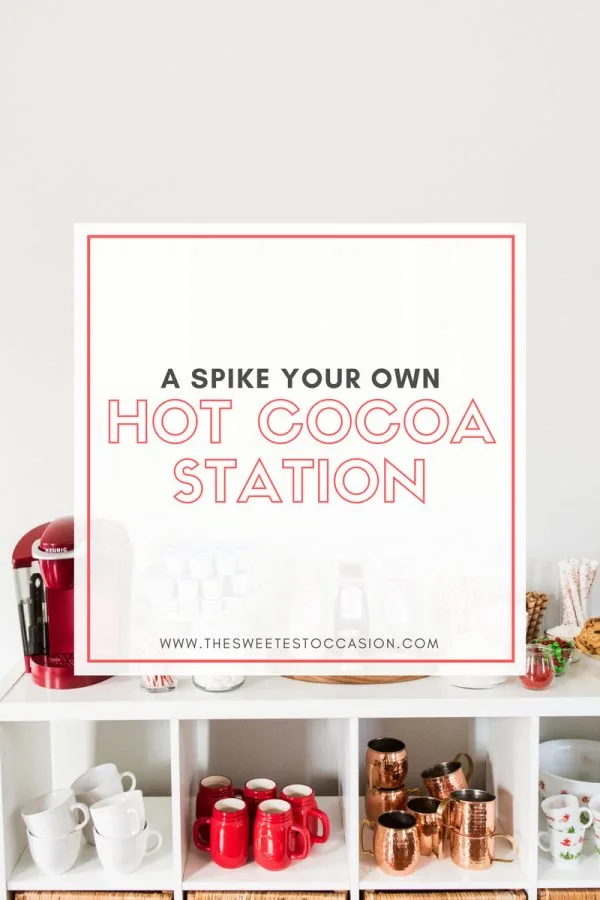 When I think about entertaining during the holidays, I like things to feel really fun and special for friends and family, but not at the expense of my sanity. We have a huge family and a lot of obligations this time of year, so time can be limited and throwing extravagant parties just doesn't make the cut on my list of priorities. What I love to do instead is have one really fun self-serve feature that feels festive and merry, and makes our guests get excited, without taking me all day to pull together. Enter this super fun spike your own hot cocoa station, which I created in collaboration with Keurig Green Mountain® as a nod to the holidays and National Hot Cocoa Day, which is today! We're talking an epic hot cocoa bar with every kind of garnish and topping imaginable that will have your friends talking about your amazing holiday party long after the season has come and gone.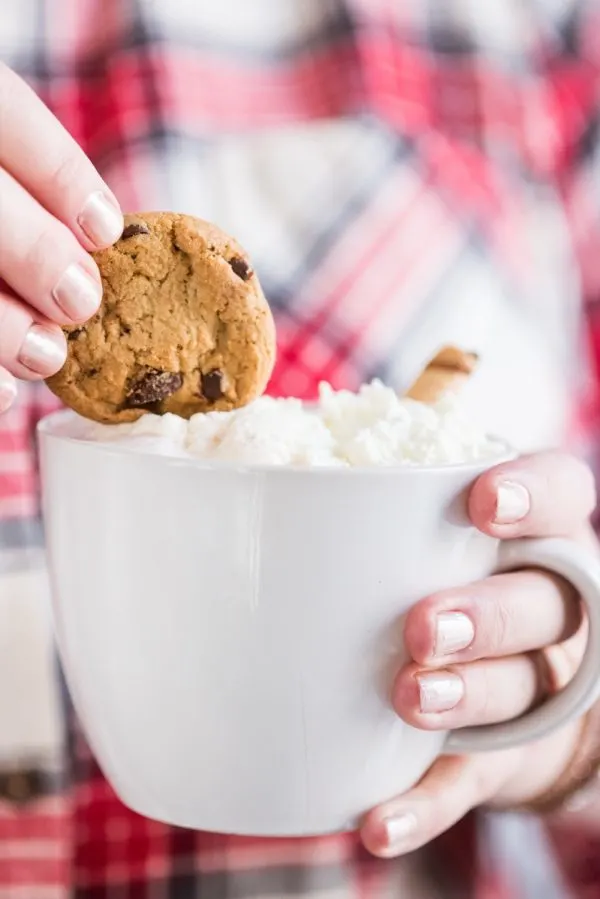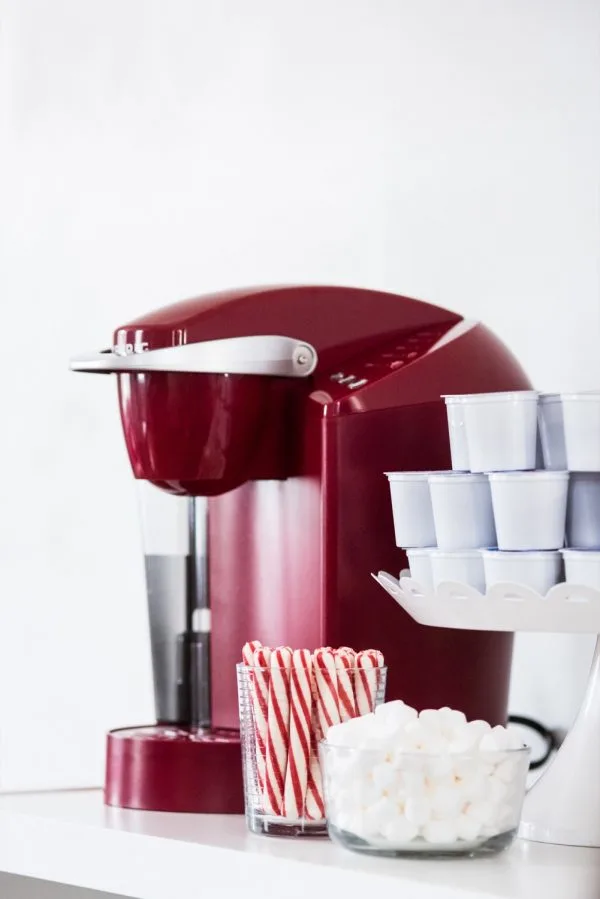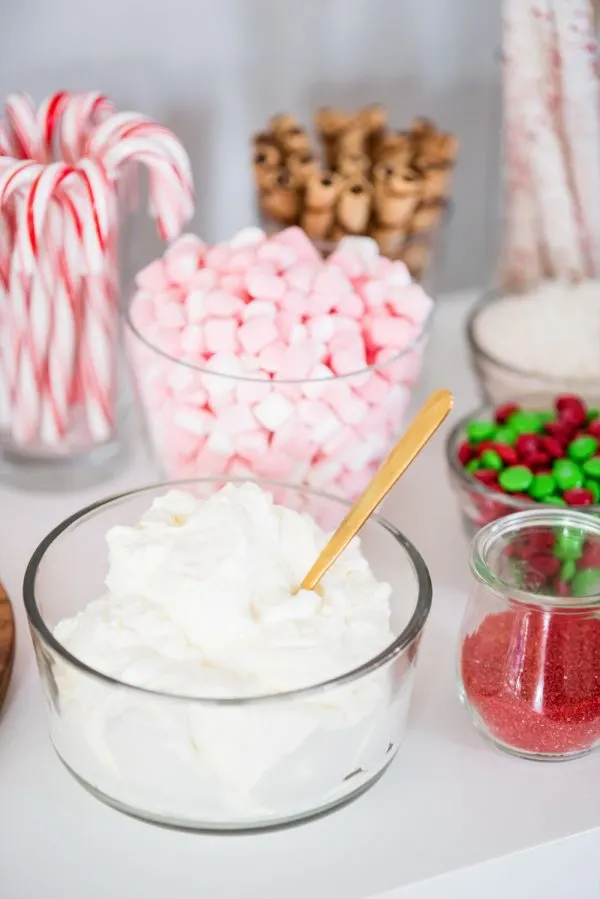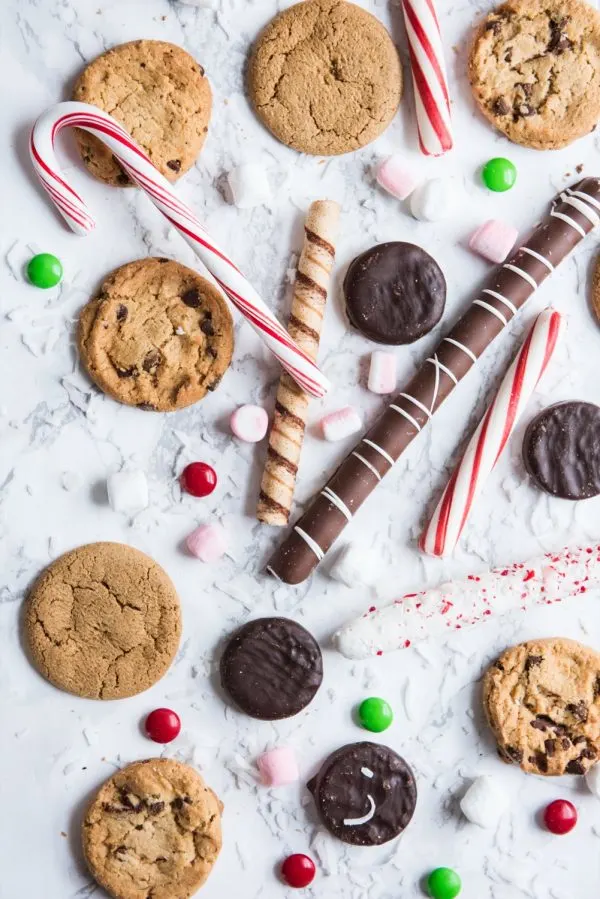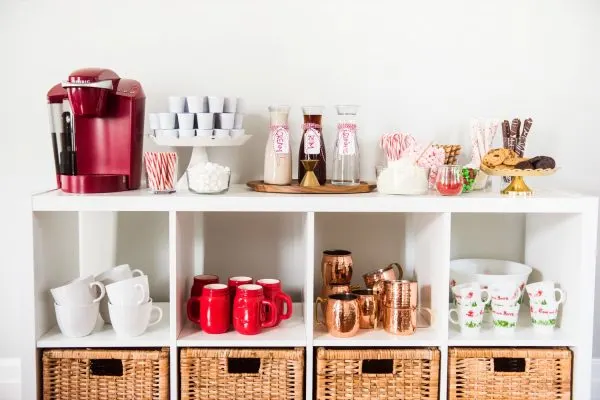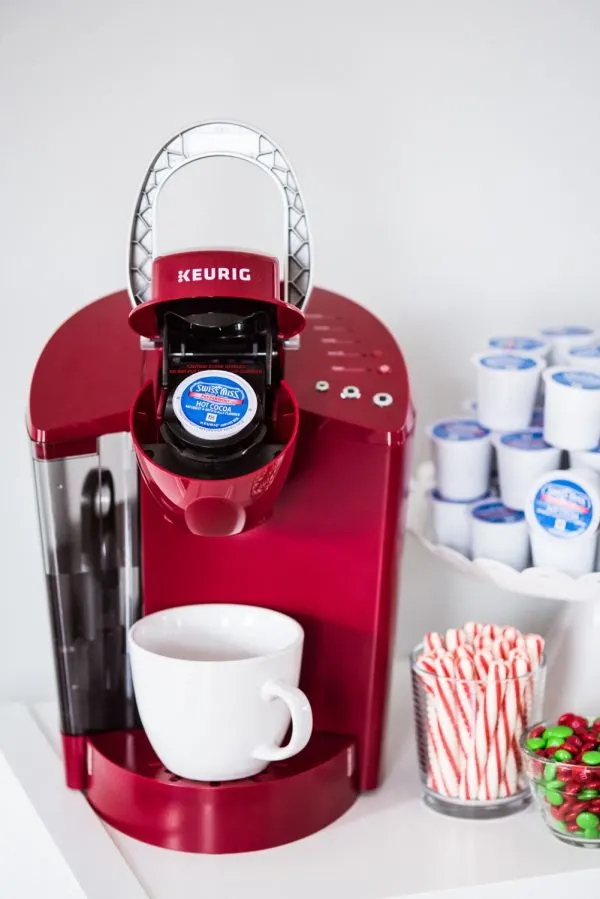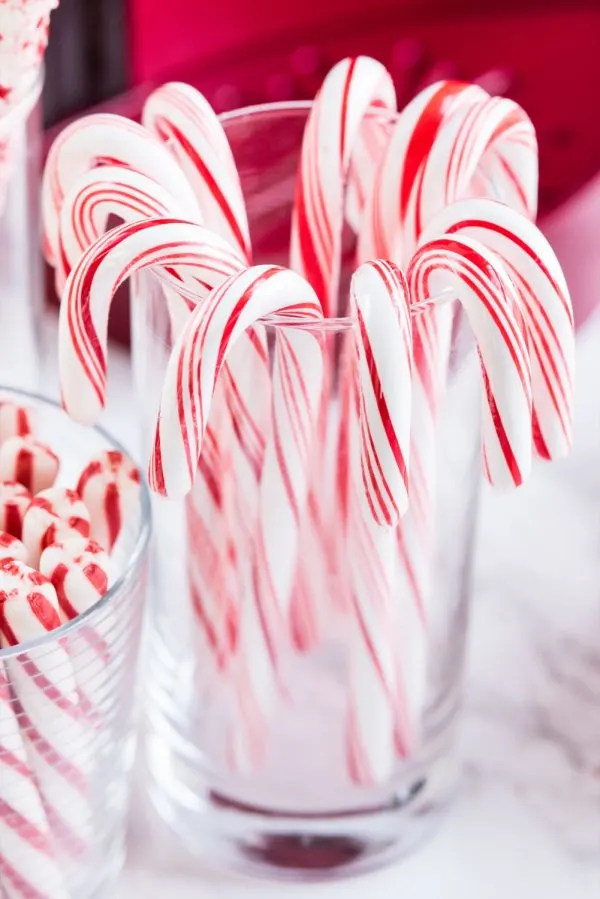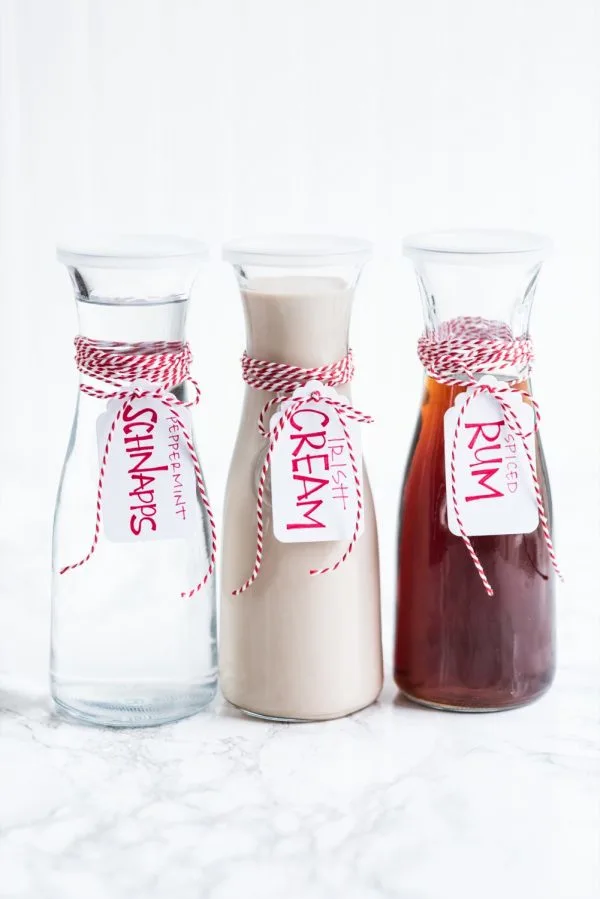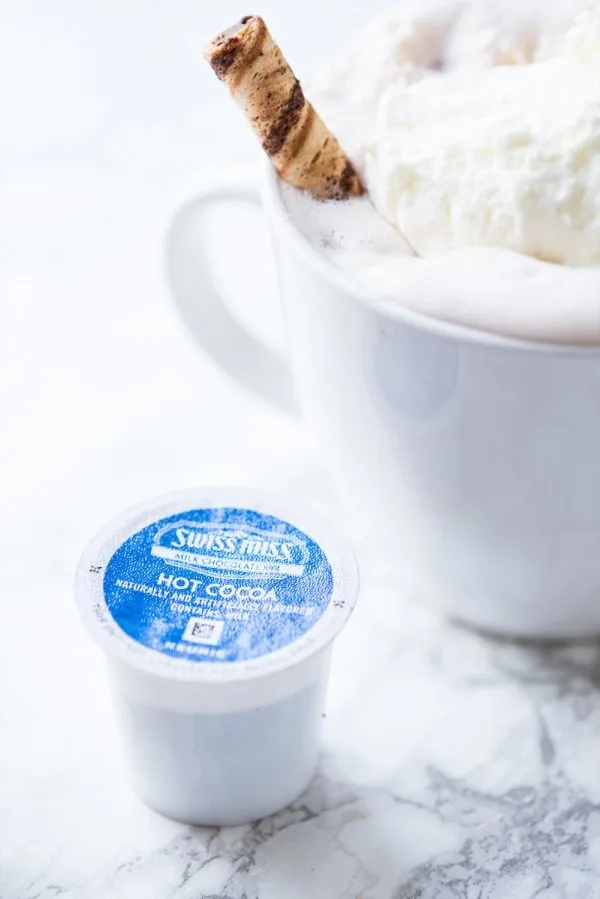 The star of the show here is the Keurig® K55 brewer, which makes brewing the perfect cup of hot cocoa quick and easy! I stacked a bunch of Swiss Miss® Milk Chocolate Hot Cocoa and Swiss Miss® Peppermint Hot Cocoa K-Cup® pods on a cake stand and set out an assortment of mugs to make it really simple for guests to create their own cocoa concoction. I poured spiced rum, peppermint schnapps and Irish cream into simple glass carafes (which is prettier than setting the bottles out, but still really easy to pull off) and set out a jigger so it's easy to spike at will. Then it's all about the toppings and the stirrers and the dunkers! We're talking loads of marshmallows in two varieties, candy canes, shredded coconut, sprinkles, chocolate covered pretzel rods, cookies, peppermint patties, and candy galore. A big bowl of homemade whipped cream was the final finishing touch, but you could just as easily set out a can of whipped cream and call it good!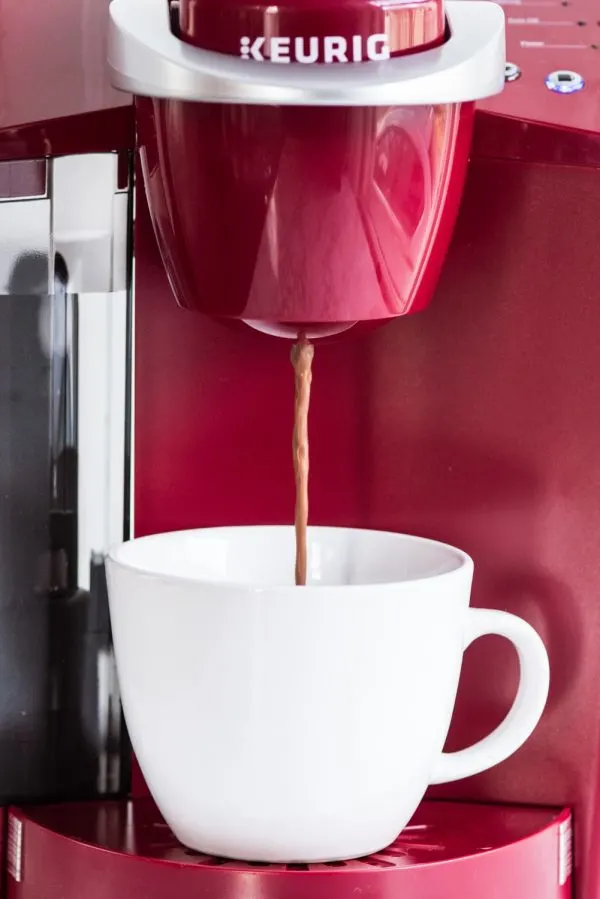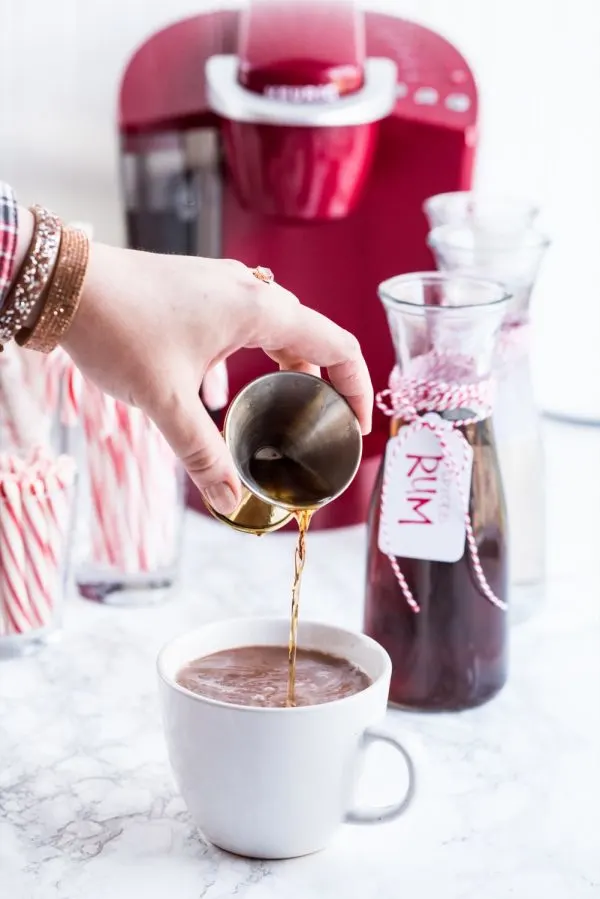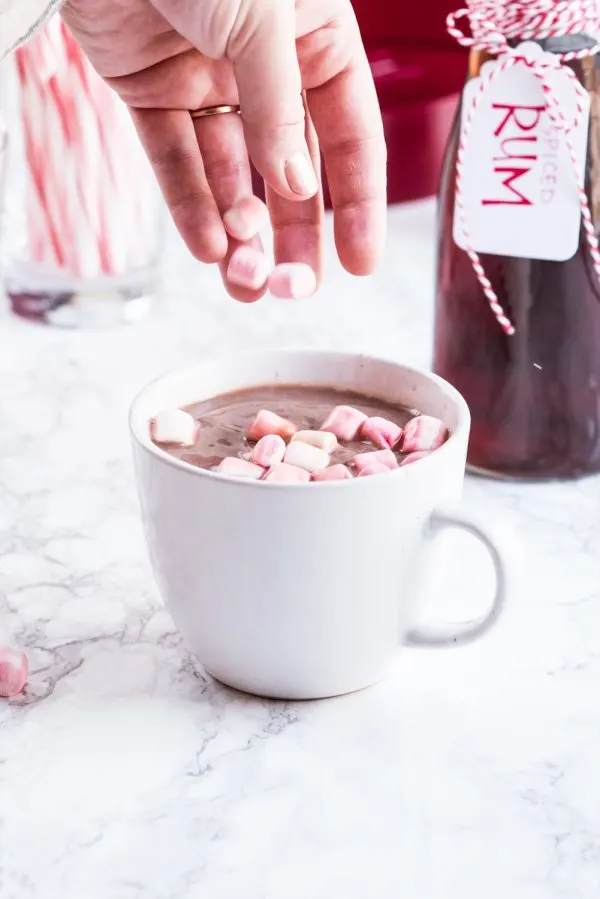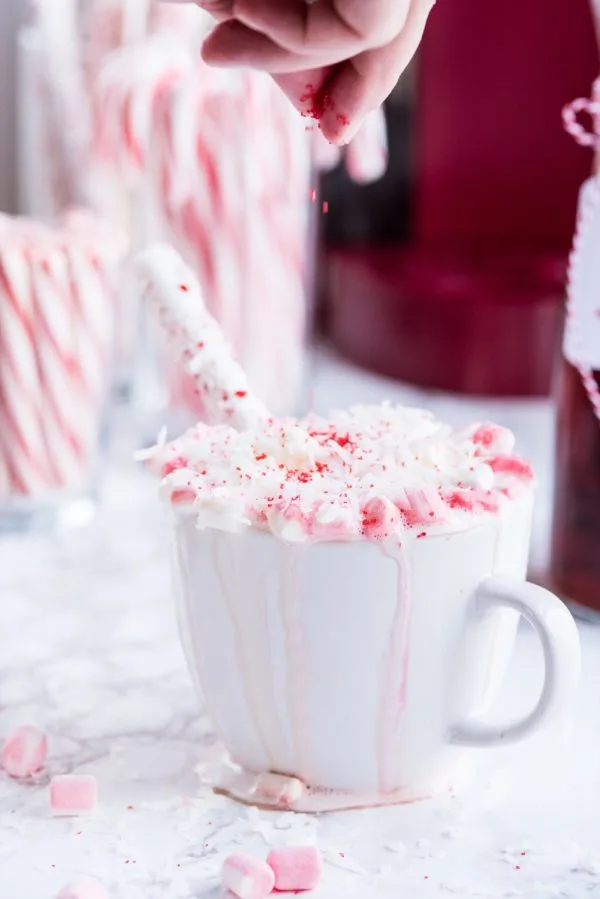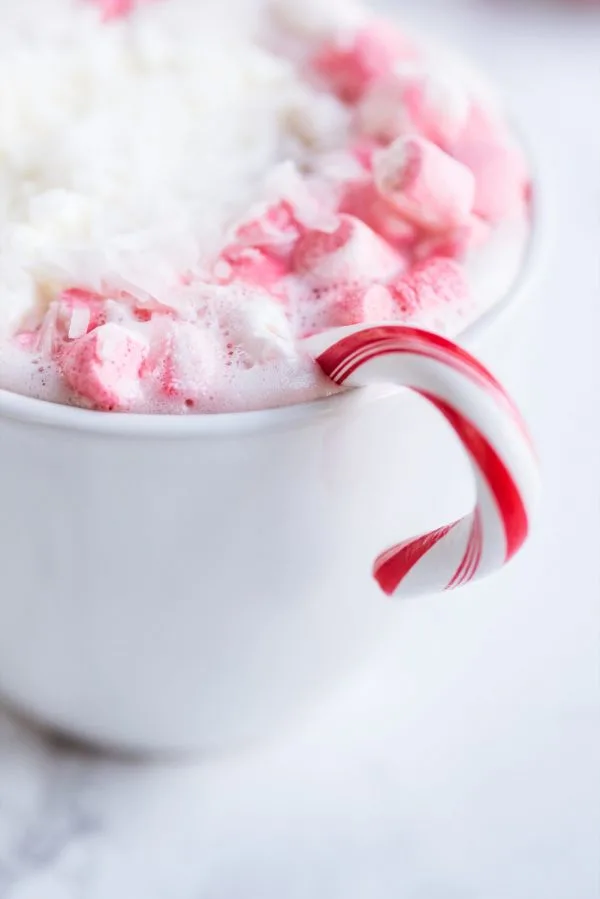 My favorite part about doing a hot cocoa station like this is how simple it is to cater to every guest's flavor preferences without a ton of effort. The peppermint lovers can brew a mug of Swiss Miss® Peppermint Hot Cocoa, add a shot of peppermint schnapps and garnish everything with pink peppermint marshmallows, whipped cream, sprinkles and a candy cane. The chocolate lovers can opt for Swiss Miss® Milk Chocolate Hot Cocoa with a big splash of Irish cream and a dollop of homemade whipped cream with a chocolate chip cookie or two for dunking. (Um, that's my personal favorite if you're wondering!) The candy lovers can spike their cocoa with spiced rum and then load it up with marshmallows and a big handful of candy toppings. The possibilities are endless!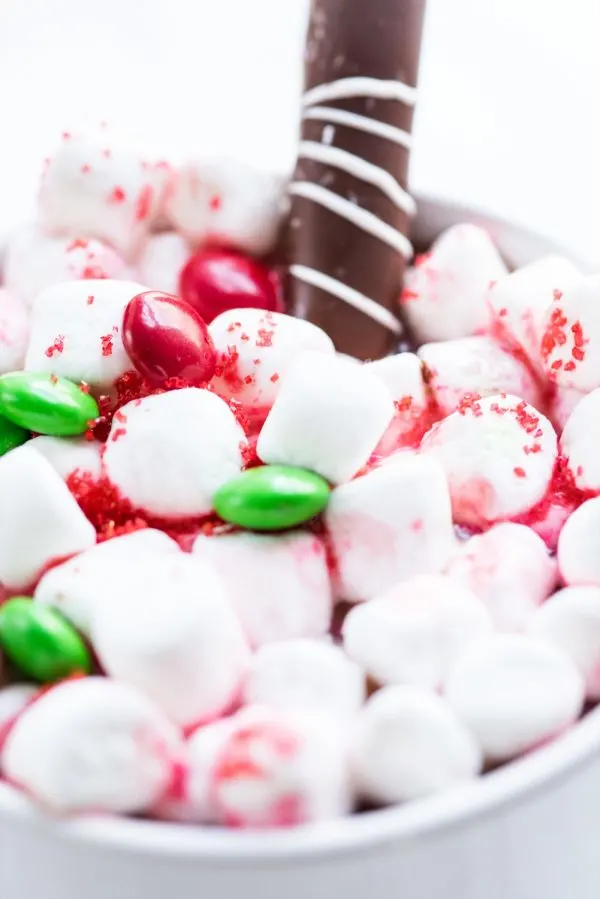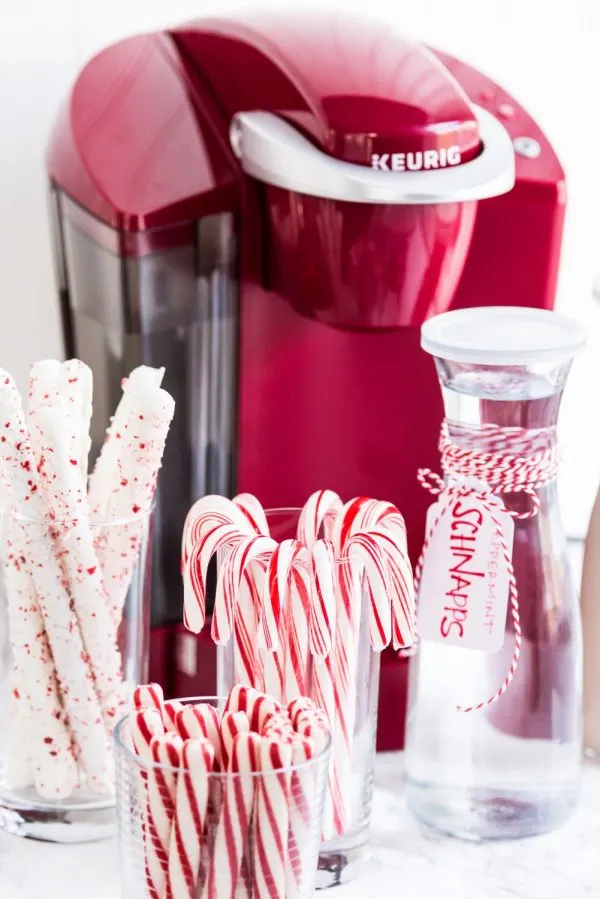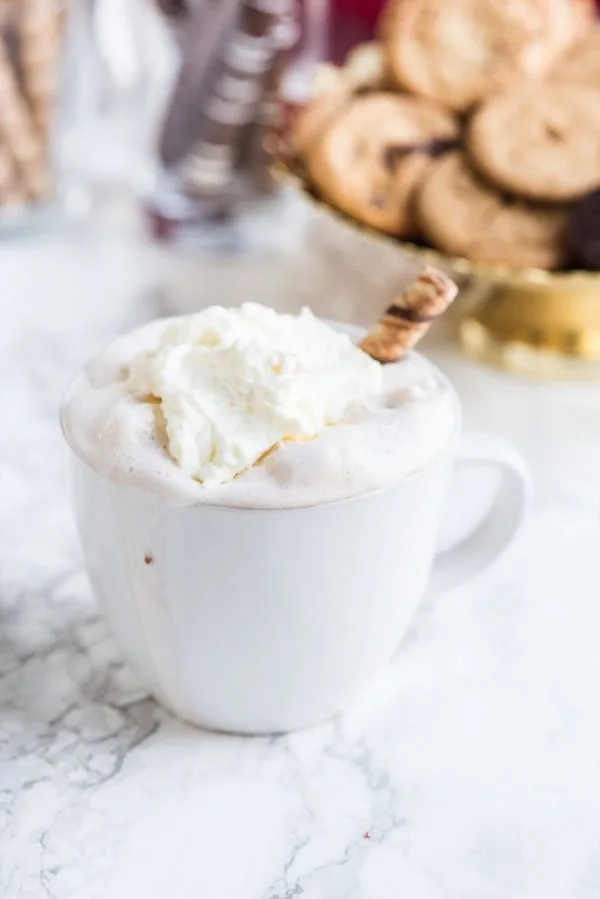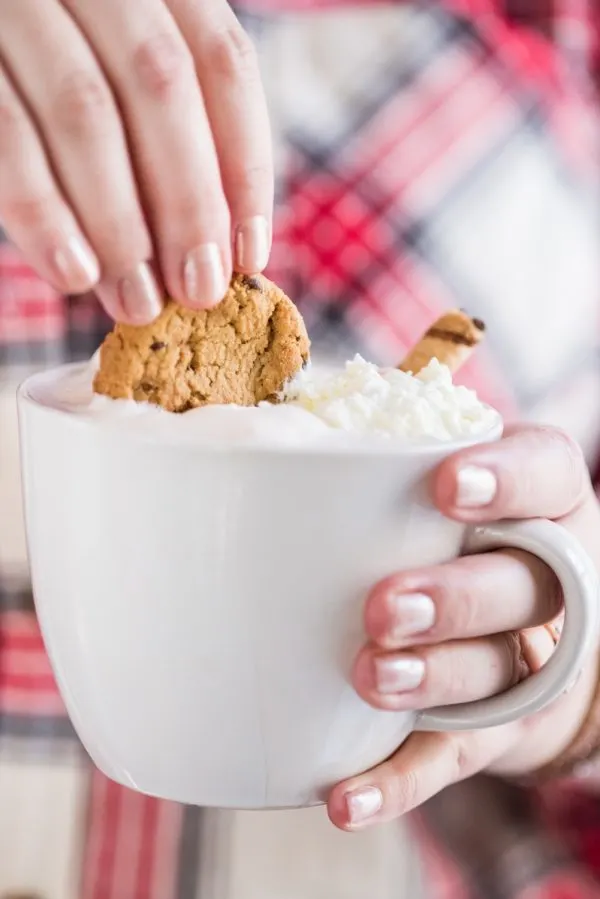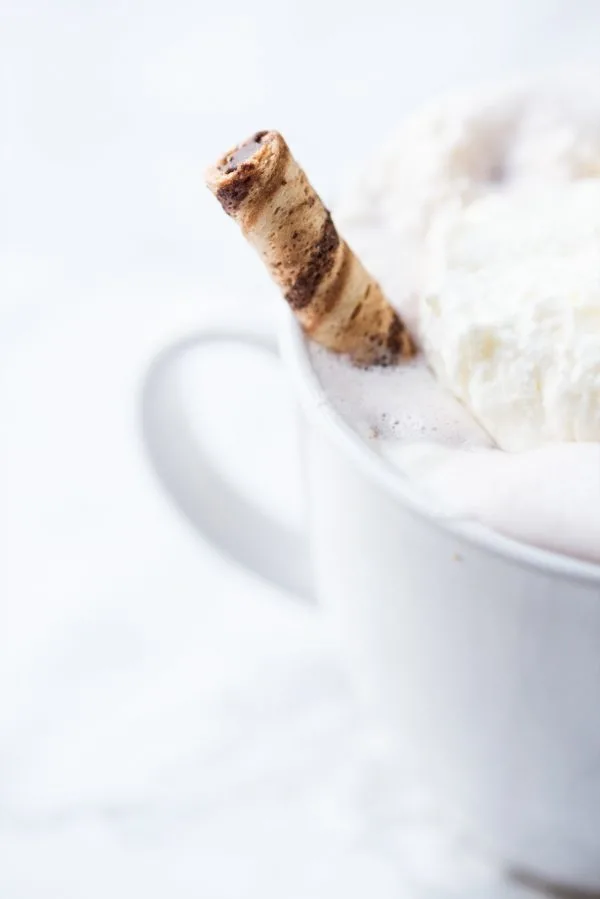 If you're still on the hunt for great gift ideas (like I definitely am), the Keurig® K55 brewer also makes a perfect gift for someone you love this year! It brews the perfect cup of cocoa, coffee or tea every single time with the touch of a button so it's a really thoughtful way to treat someone. I personally love that I can easily make a cup of coffee while I'm juggling a baby on my hip and a dog circling my feet. Plus, then they'll be able to create their own hot cocoa station and what could be better than that? For more sweet ways to show someone you love them this holiday season, be sure to check out the Keurig® gift guide!

[Art direction + styling by Cyd Converse | Photos by Alice G. Patterson for The Sweetest Occasion.]
This post was sponsored by Keurig Green Mountain®. I received compensation for this post, but all opinions are my own. Read more about our editorial policies.