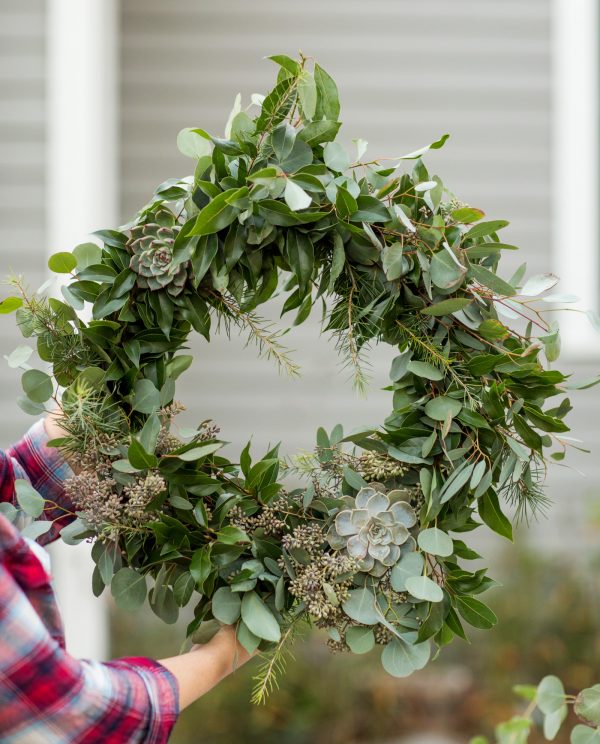 It's no exaggeration when I say that it's always a great day when I get to share the work of longtime friend Andrea Harper of Gray Harper Event Maker. Andrea, a massively talented event designer, has contributed loads of incredible cocktail recipes and DIY ideas over the years, including her own truly gorgeous baby shower. Today she's sharing what has to be the absolute prettiest DIY Christmas wreath I've ever laid eyes on. I'm crazy about the mix of seeded and silver dollar eucalyptus, cedar, and pine, and the addition of succulents for a modern touch. This wreath is like the perfect modern take on a traditional holiday wreath, which may just be why I love it so much.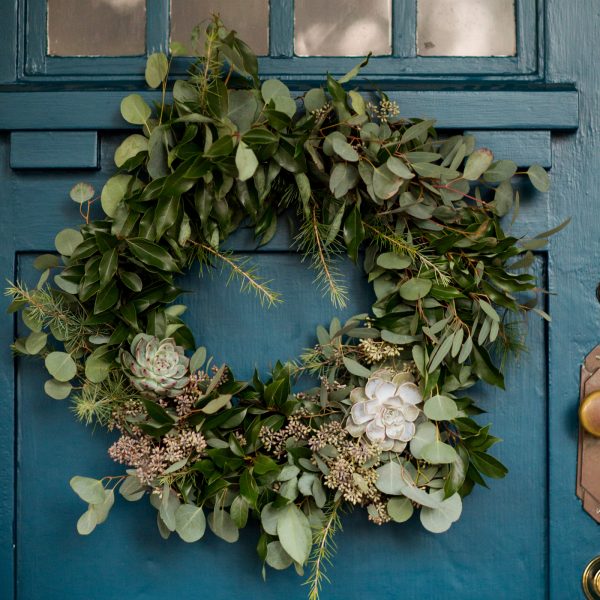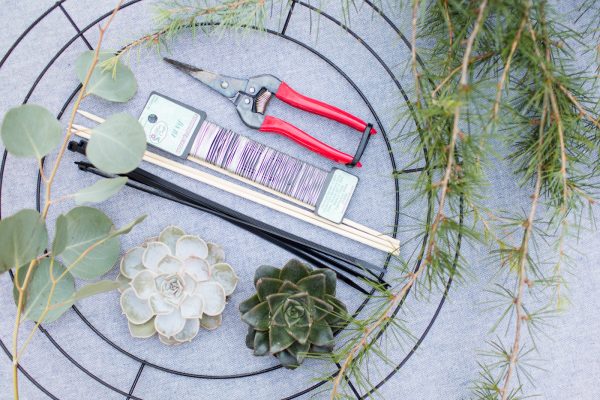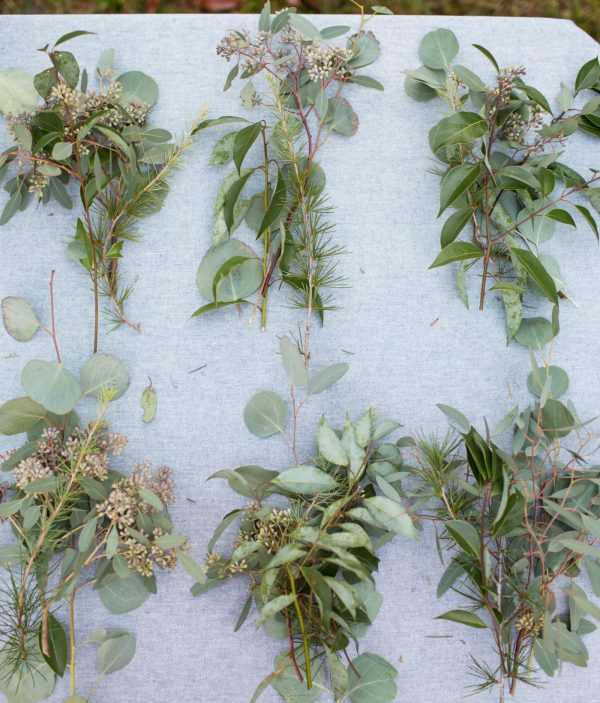 Supplies
Greenery (this wreath uses seeded and silver dollar eucalyptus, cedar, and pine)
Succulents
Wire wreath form
Floral snips
Zip ties
Floral wire
bamboo skewers (if your succulents don't have stems)
Floral glue (optional)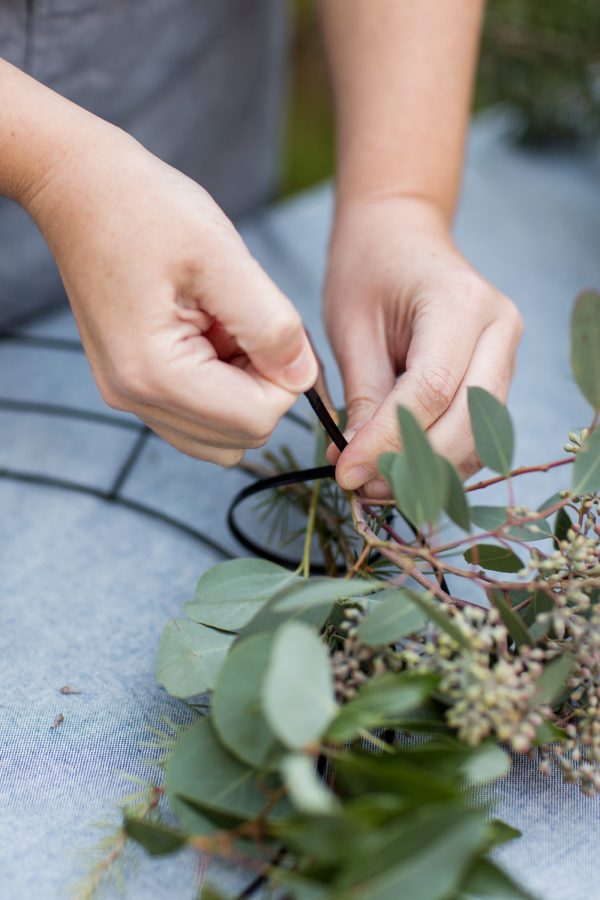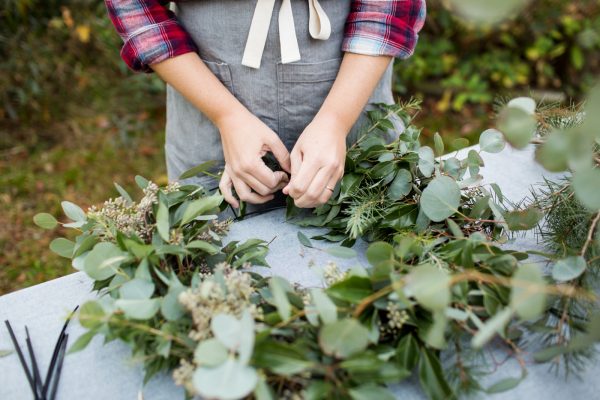 Being with making small bundles of mixed greenery. We used three to five stems of each of our various greens depending on how full each stem was. Next, lay the first of your bundles over the wire wreath form and use a zip tie to secure to greens, trimming the excess ends of the zip tie once secured. Layer the next bundle on top of the previous one, being sure to cover the stems and once again use a zip tie to hold everything in place. Repeat all the way around the wreath until the entire form is covered in greenery.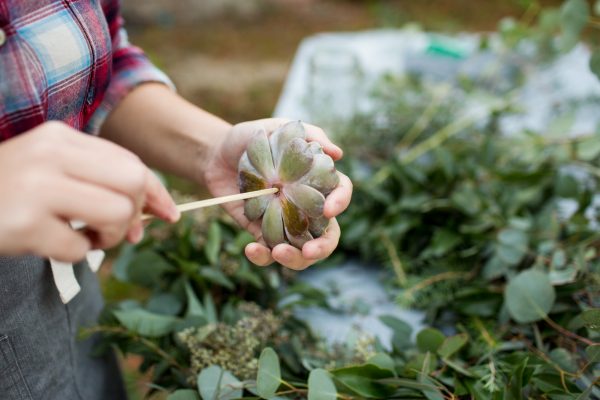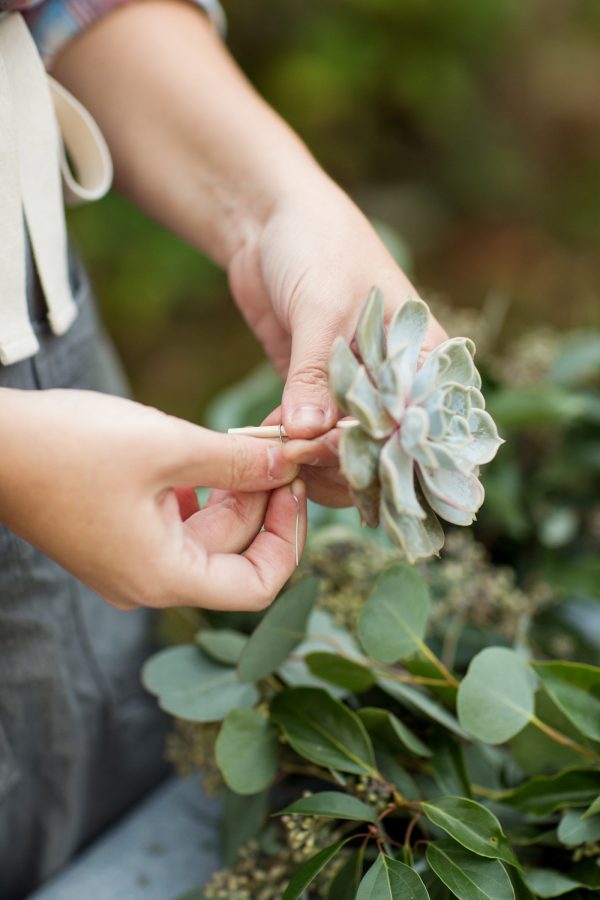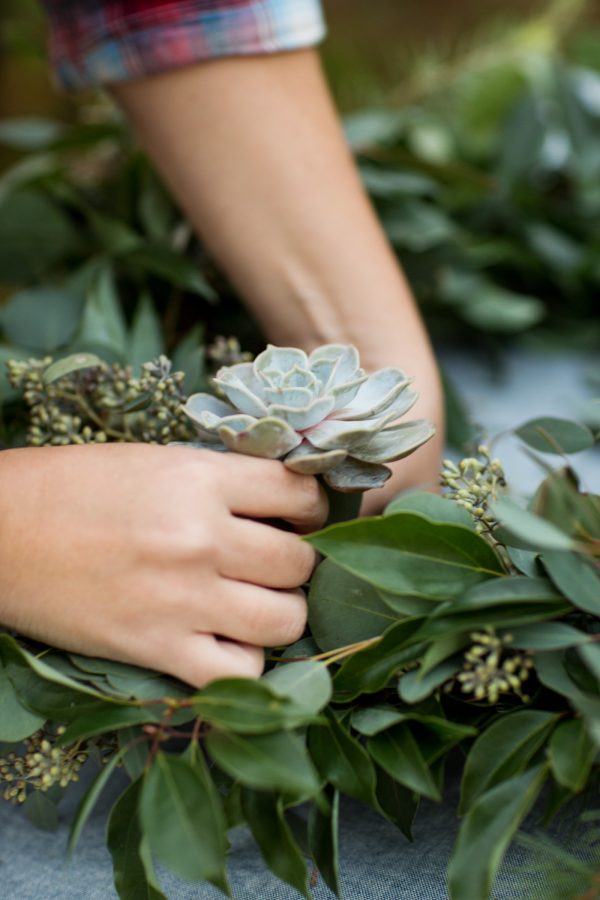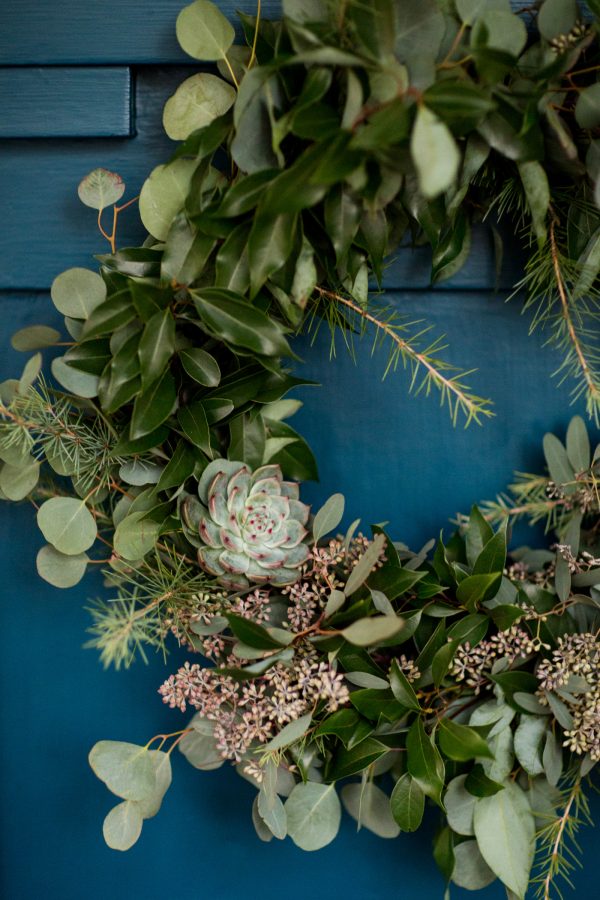 If your succulents don't have stems, insert a bamboo stick gently into the back of the succulent head. You can add floral glue here if necessary to help keep the skewer secure. If your succulents have stems, you can skip this step entirely. Next up, wrap a bit of floral wire around the stem of succulent. Insert the stem (or skewer) into the desired location on wreath and use the wire to secure it to the form. Repeat with as many succulents as you'd like. We used two on our wreath, but the more the merrier! Then all that's left is to hang and enjoy. Happy holidays!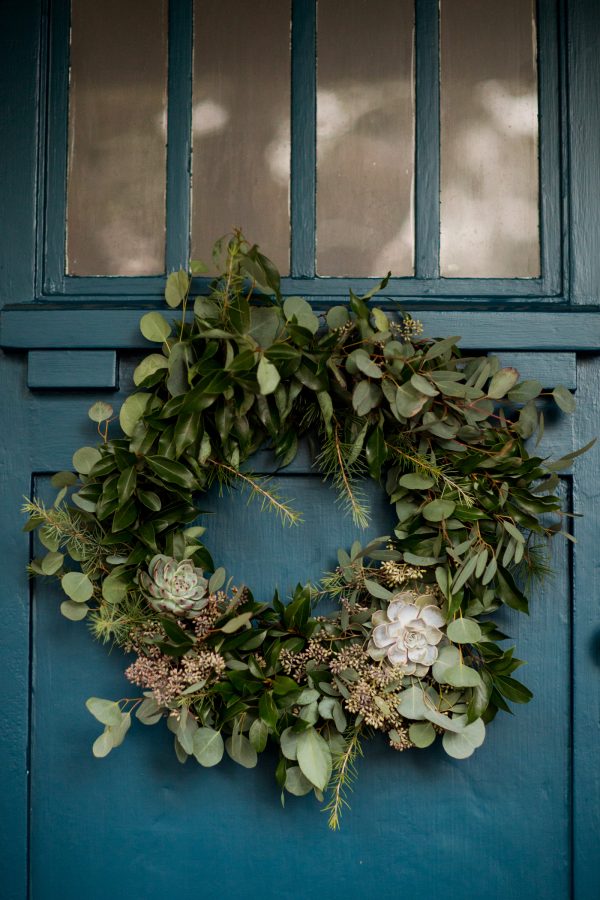 [Design + styling by Andrea of Gray Harper Event Maker | Photos by Jade and Matthew Take Pictures.]