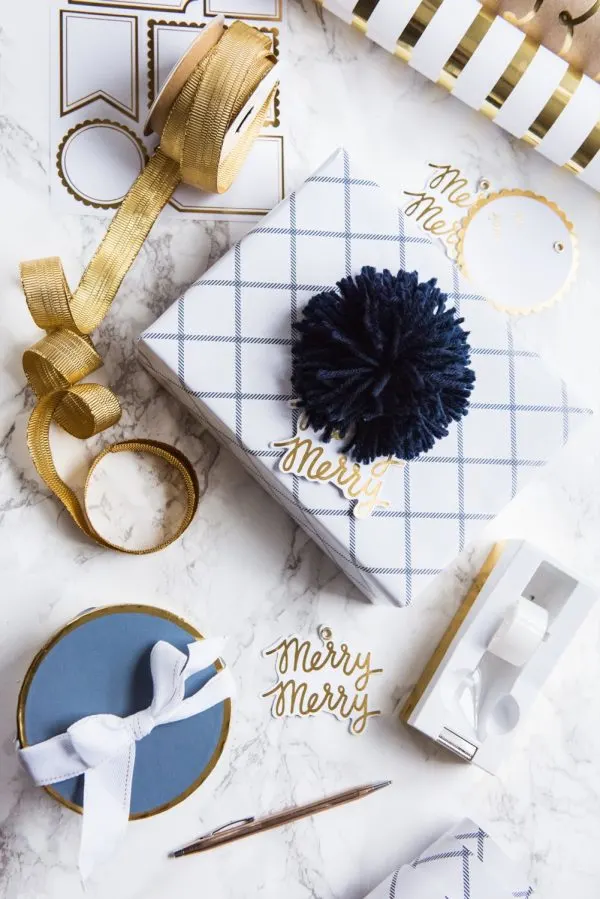 I have a bit of reputation among family and friends as being the gift wrapper. You know, that person who gets a little crazy about making sure every package is perfectly, neatly wrapped and topped with just the right festooning of ribbons or twine. I completely understand why some people find wrapping gifts to be a hassle so good enough is good enough, but for me I feel like that extra bit of care and those special little details really make the gift recipients feel extra loved. Each year I pull together a Christmas wrapping theme that I use for every gift I wrap. It's a signature look that I carry through the whole season with a pretty serious commitment. At family Christmas celebrations you can always tell which stack of packages originated in our house, and I love seeing people get excited about what's inside. Under our tree on Christmas morning, all the packages coordinate and stick to the theme of the year, whatever it might be. This year, it's all about white, blue, gold and kraft paper. Actually, most year years I include kraft paper, because it's an inexpensive way to supplement your wrapping paper supply without spending hundreds of dollars on wrapping paper, even though that's always pretty tempting.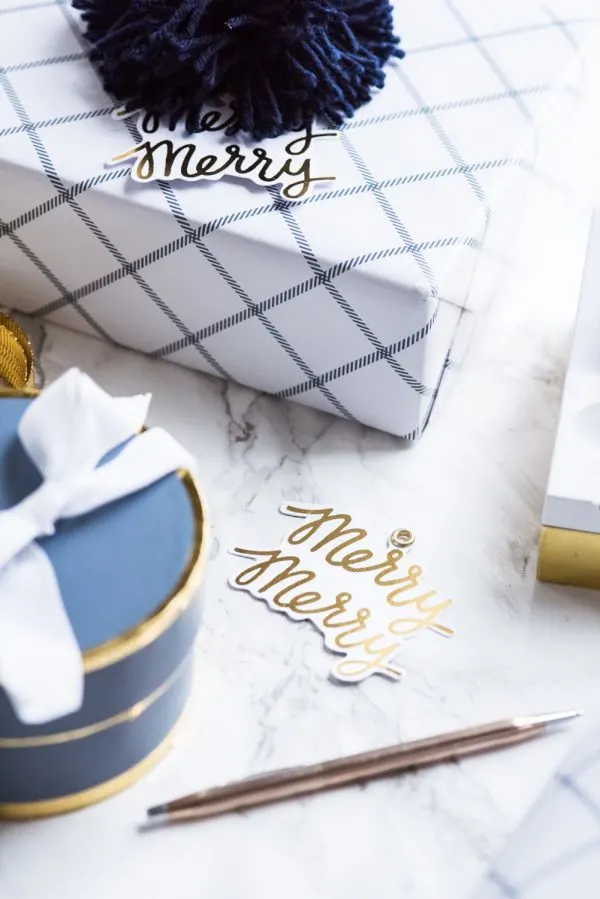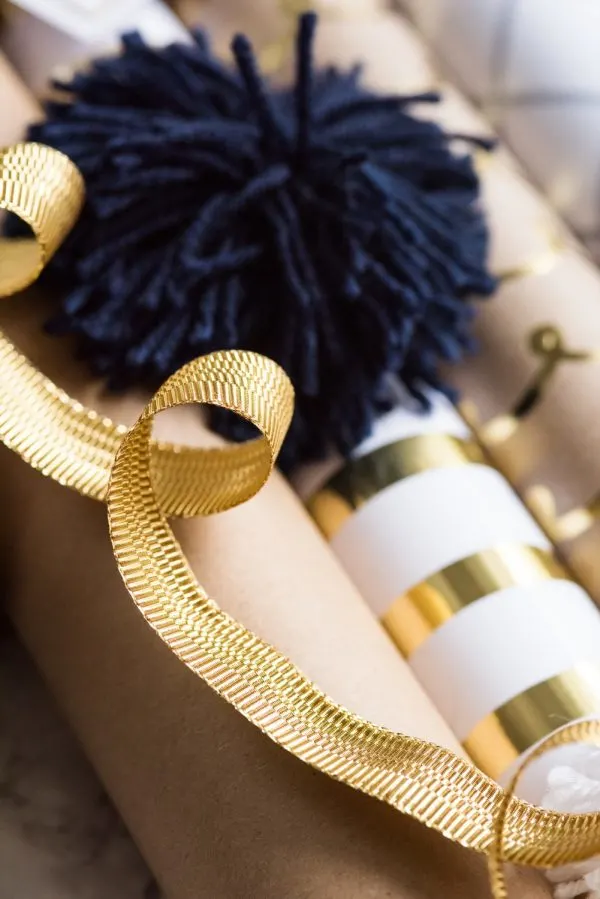 To pull together my slightly obsessive wrapping scheme each year, I start by finding one paper I absolutely love and let it set the tone. In this case it was this beautiful white and blue plaid, which was practically begging to be paired with gold. Add in some gold and white stripes, the gold foil stamped kraft pattern and the basic kraft paper and you've got something pretty stunning, even if I do say so myself. I personally love twine for decking out gifts, but always make sure to add in a bit of ribbon, too. This textured gold ribbon, the metallic baker's twine and the big yarn pom poms with the gold foil tags make for the perfect finishing touches.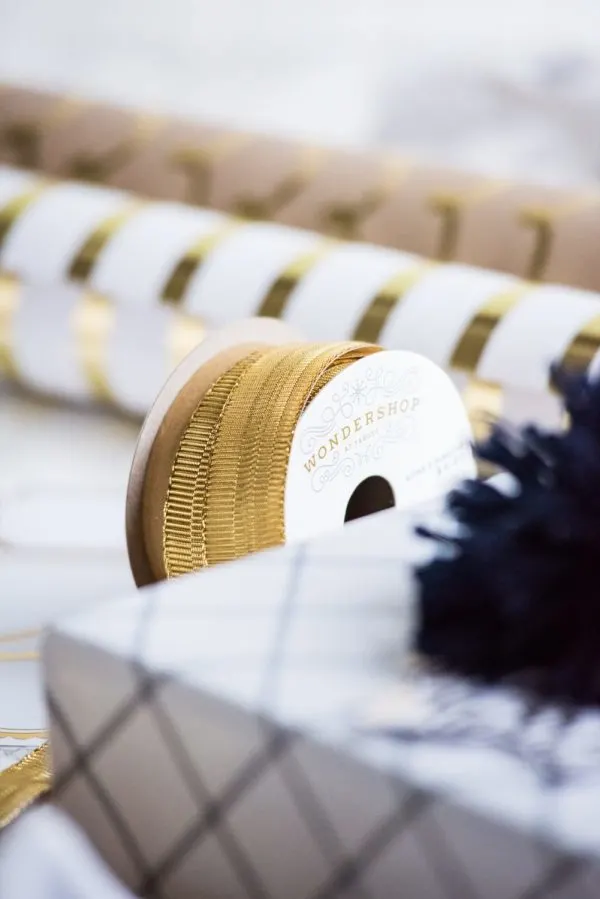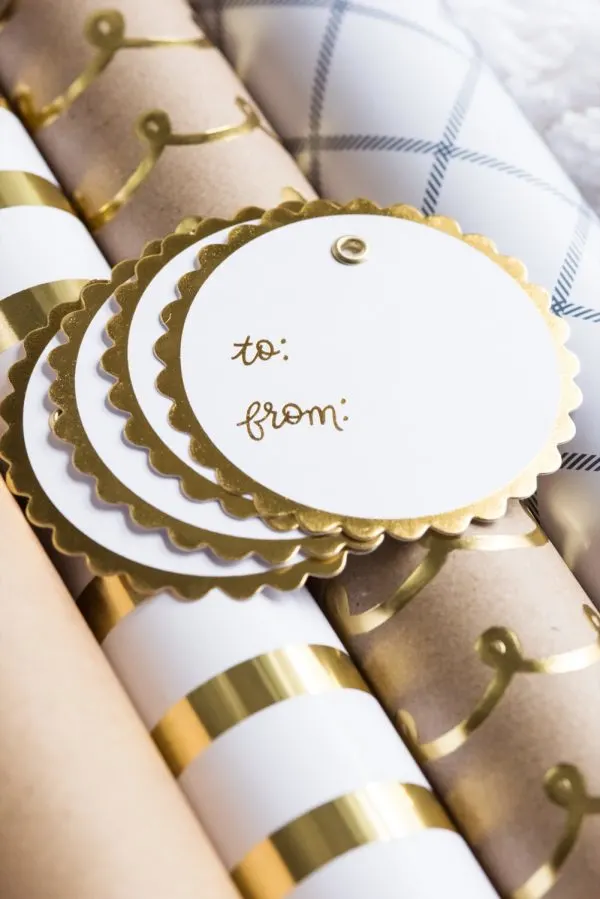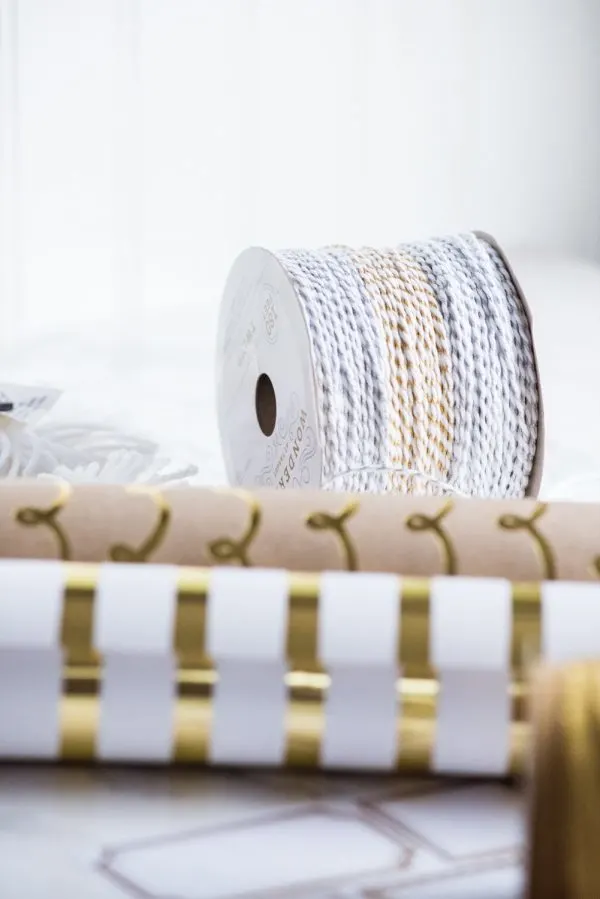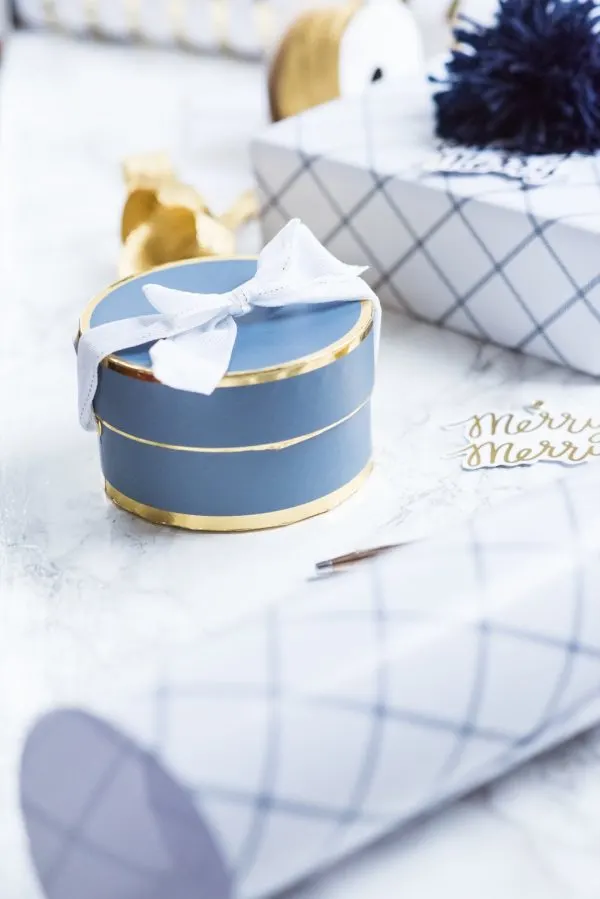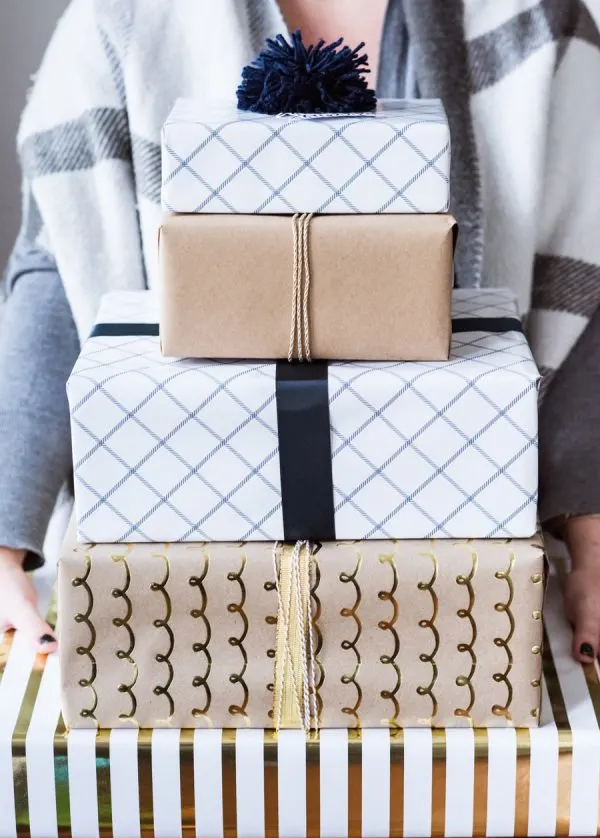 This year most of my packaging accoutrements came from Target, which to be honest is my usual go-to destination for gift wrapping supplies. They have the best collection of patterns, colors and gift topping accessories and it's just so easy to pull together all the pieces to create really beautiful packages. For more speciality papers to add into the mix, Paper Source always has a great selection and if you have a great local stationery store be sure to check out what they might carry from independent boutique lines. Oh, and because I'm nosy, I'd love for you to show me how you're wrapping your gifts this year on Instagram using #thesweetestholidays!


[Art direction + styling by Cyd Converse | Photos by Alice G. Patterson for The Sweetest Occasion.]