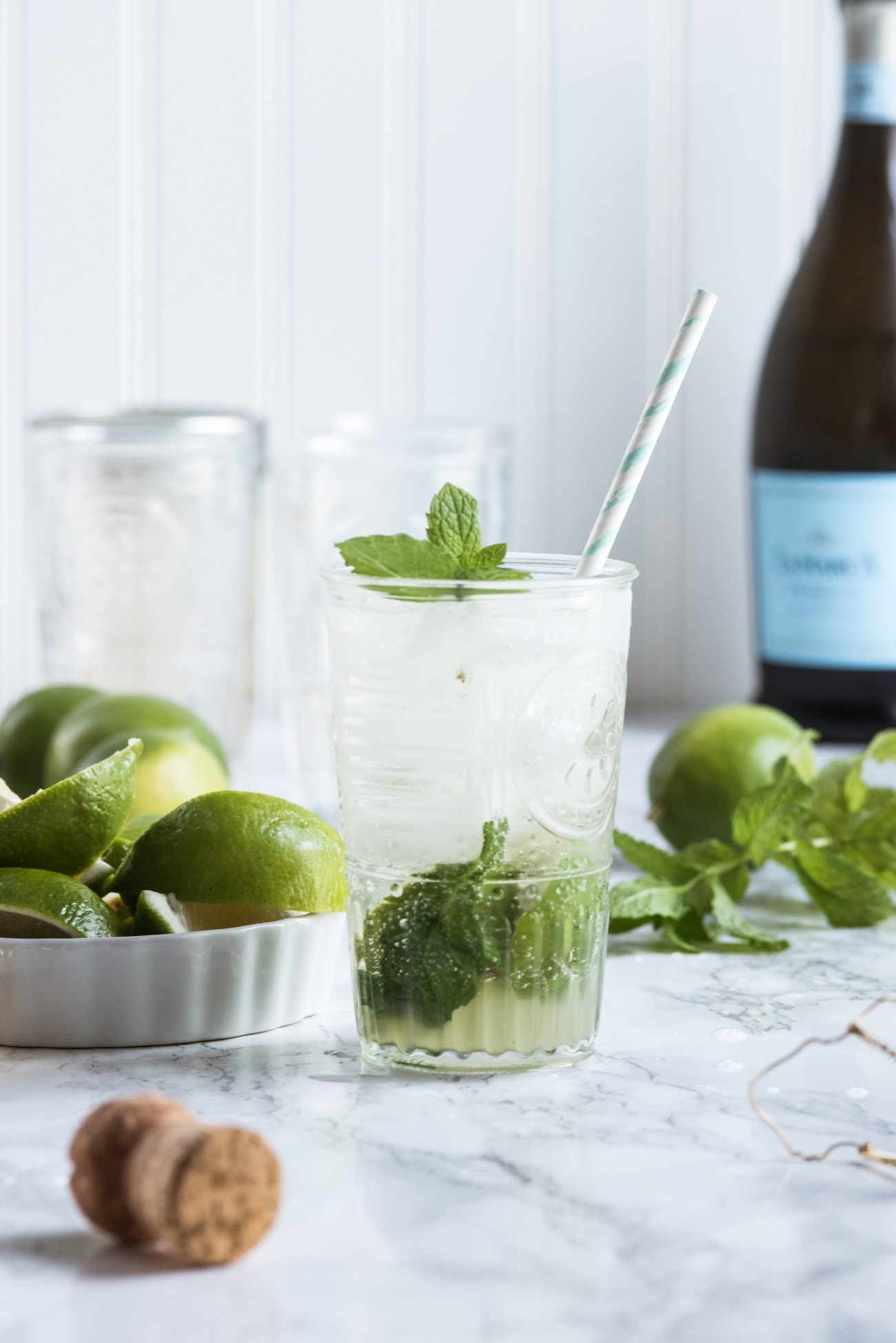 There's a great beachy, open air bar a few miles from where my sister lives in South Florida and the mojitos there are a force to be reckoned with. To be honest, I'm pretty sure there's nothing special about their mojitos except for the fact that you sip them under palm trees overlooking the water, but that fact alone sets them apart. These mojitos are special not because they make palm trees appear in your backyard, but because they are made with champagne (or your favorite prosecco) and that elevates them entirely. You can skip the traditional rum or keep it in the mix. You can make one just for yourself or a pitcher for all your friends. (I've included recipe variations for all of the above.) The key is a good simple syrup, all the fresh mint and limes you can get your hands on and, of course, those bubbles. Bubbly makes everything better and these champagne mojitos are proof of that!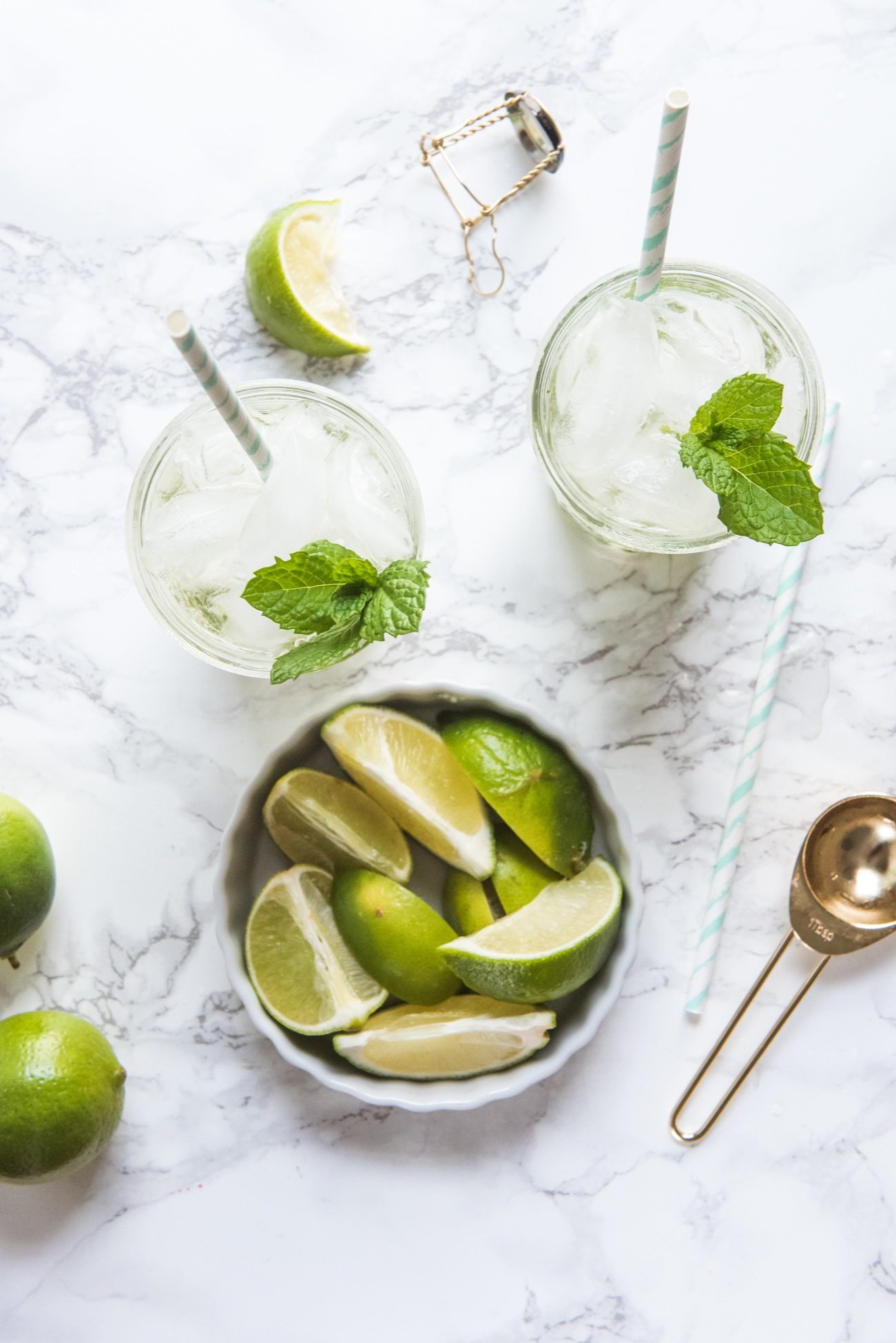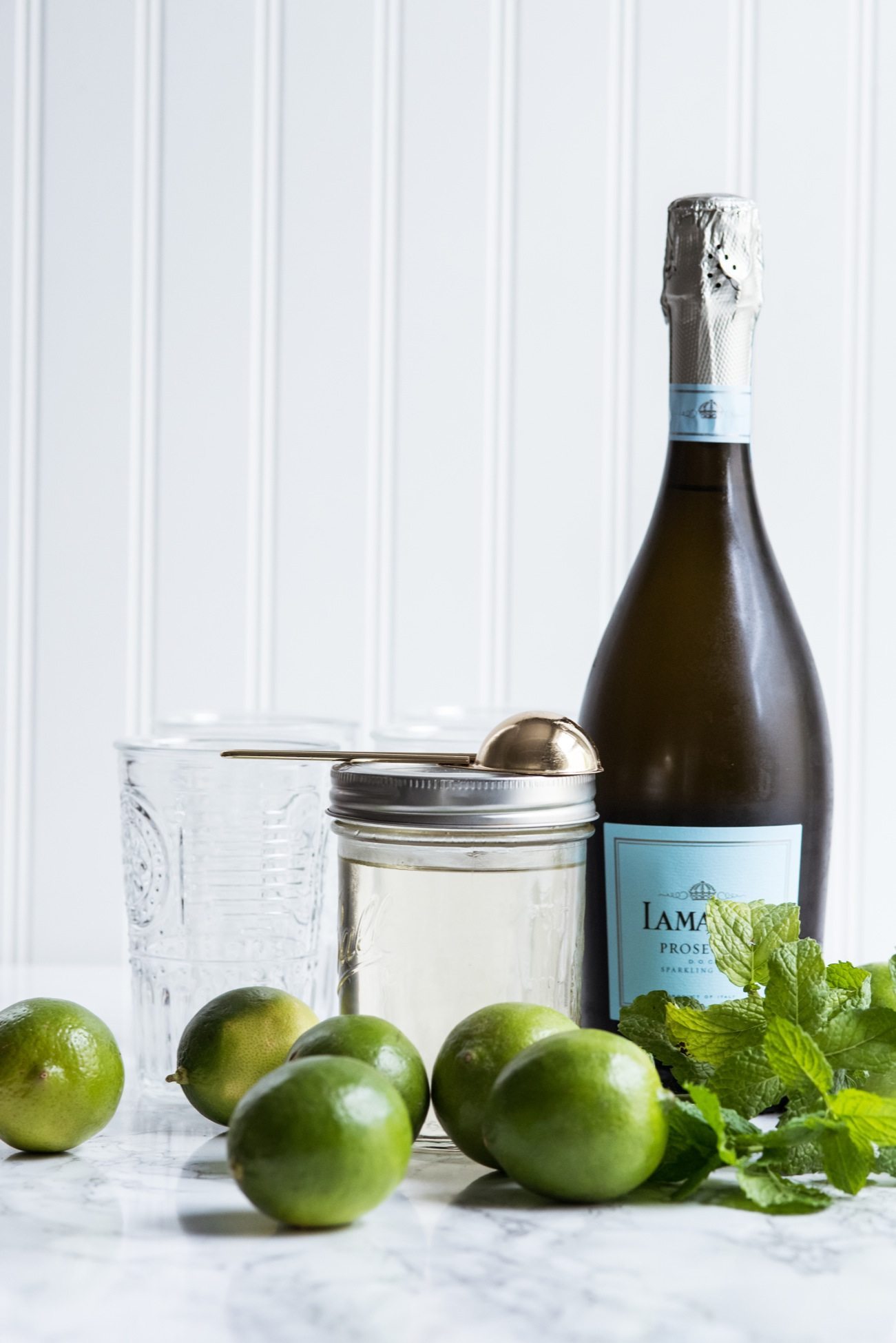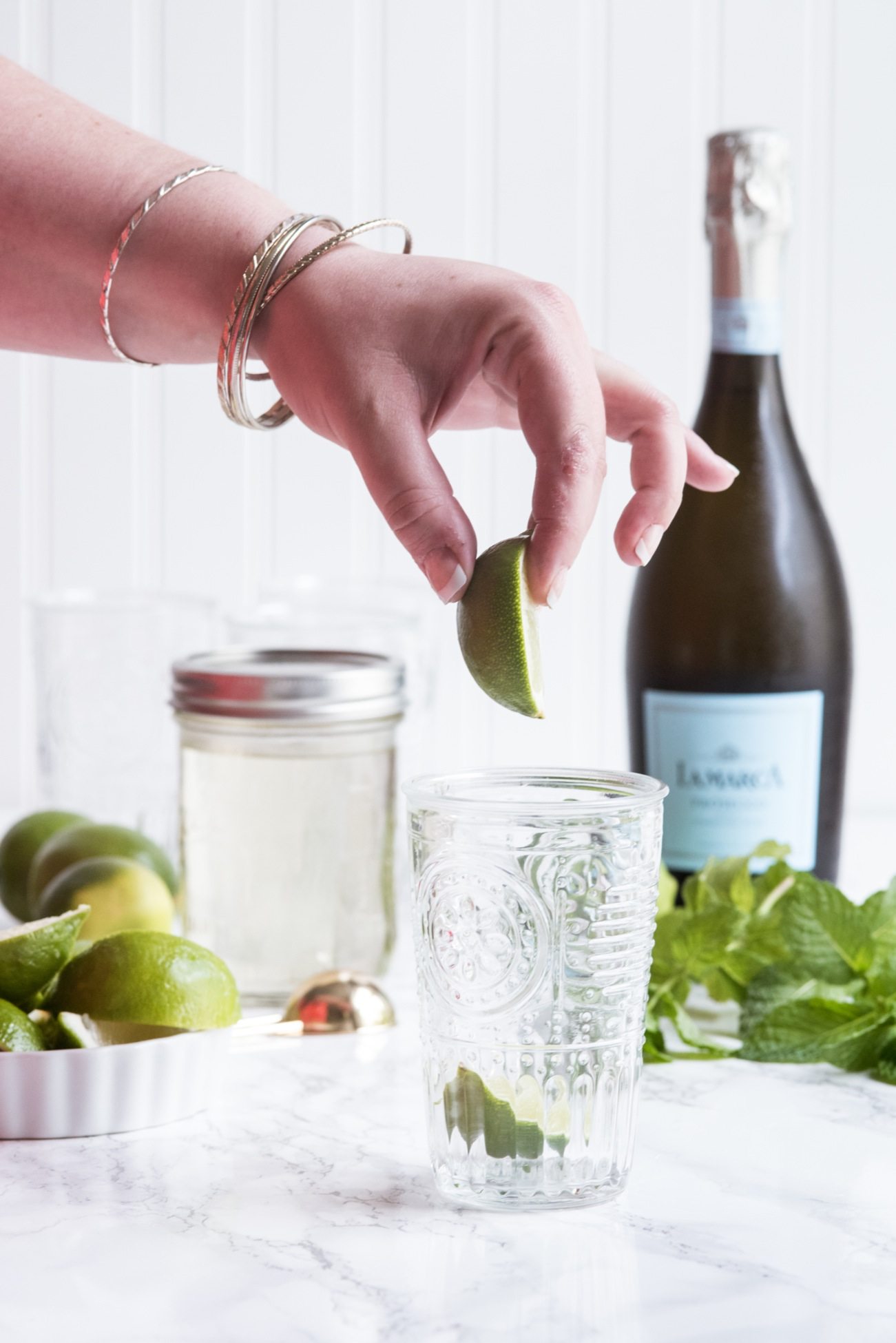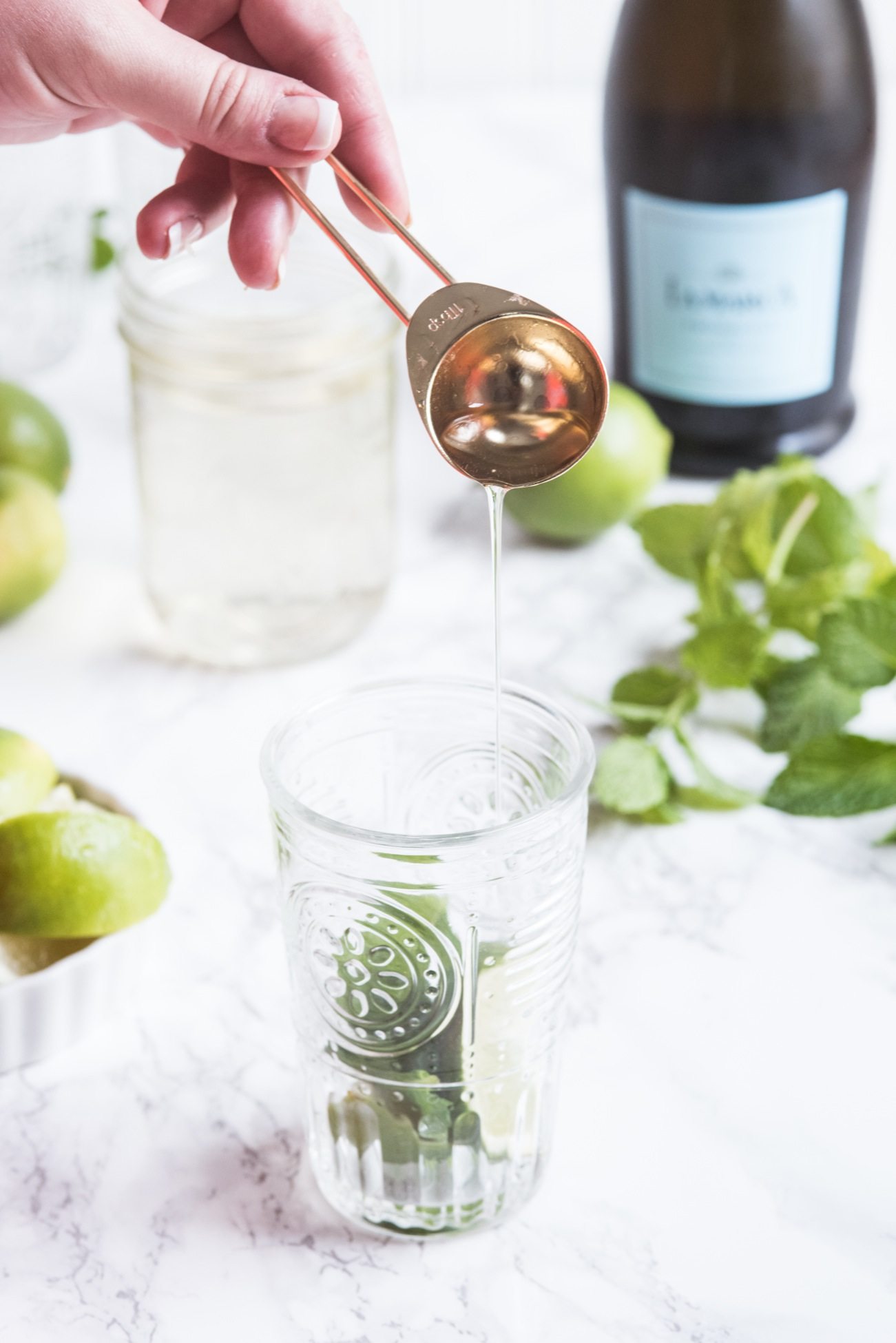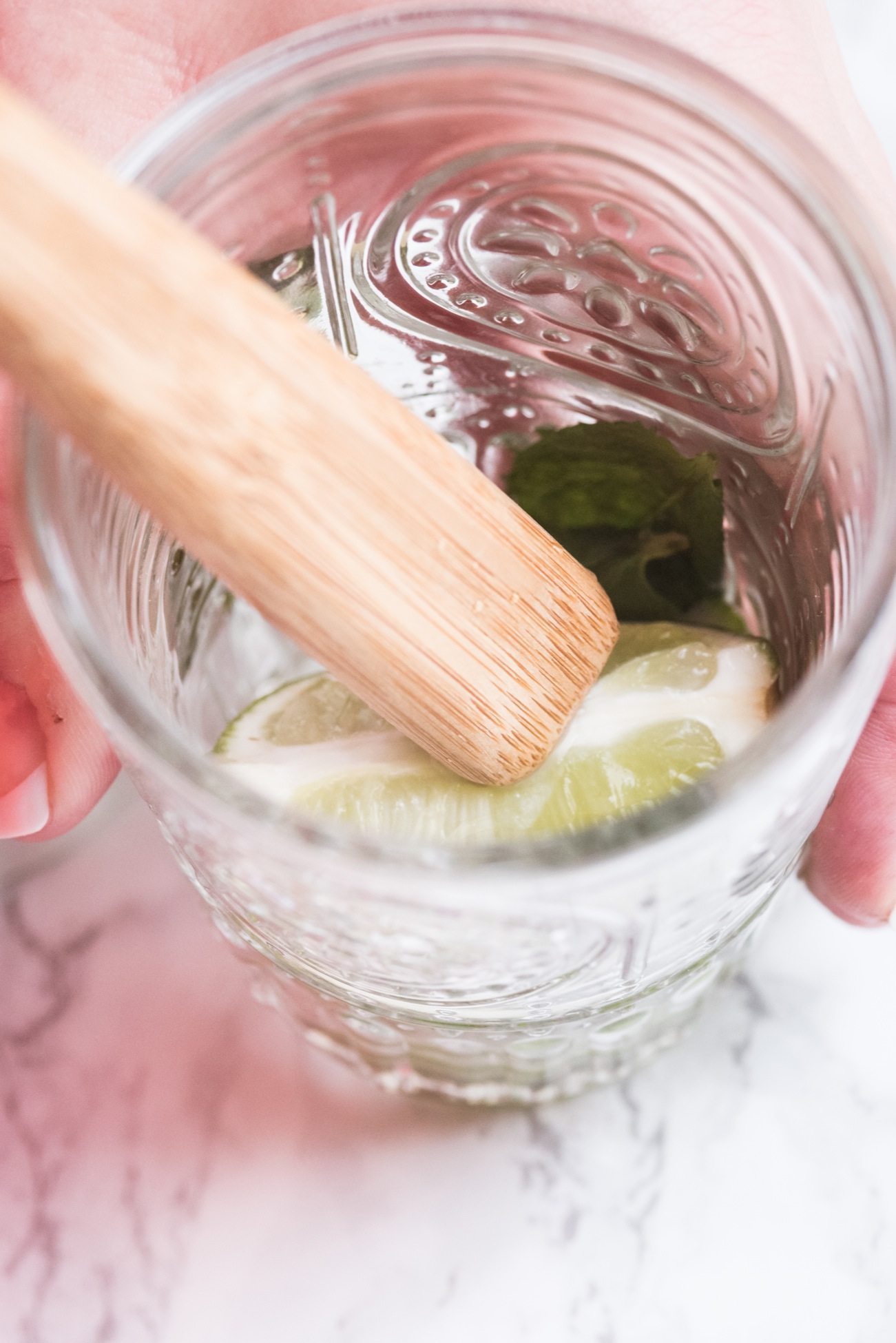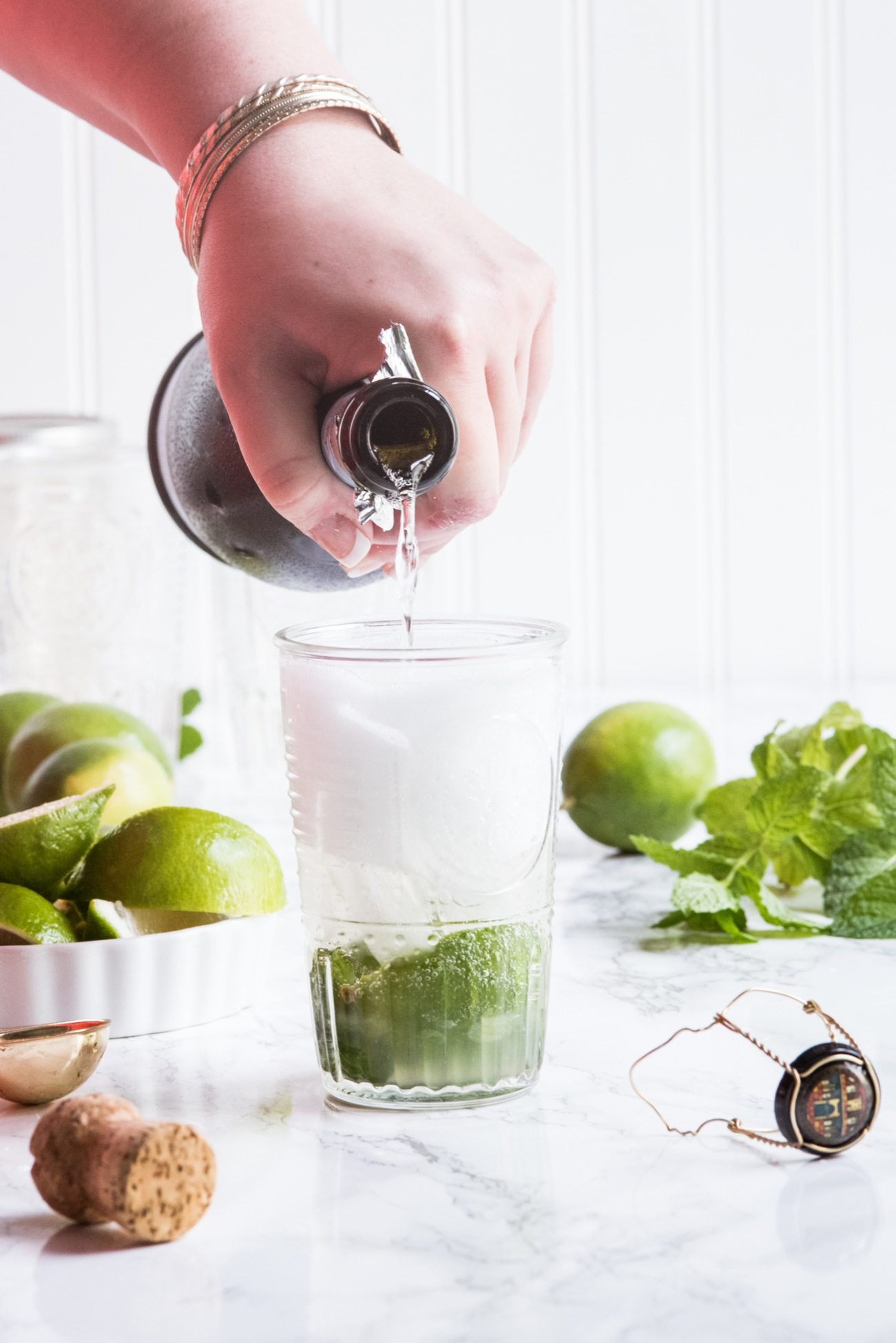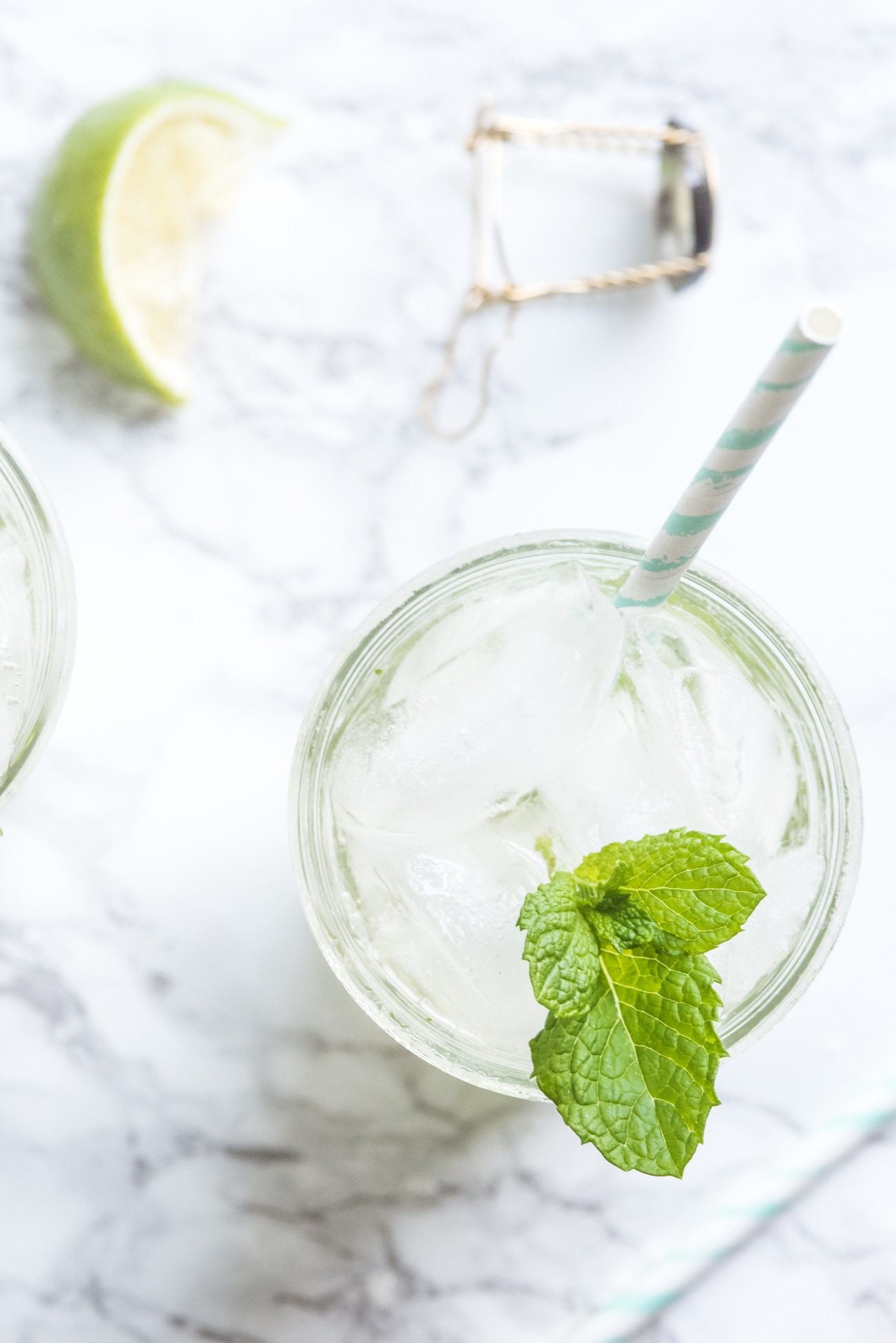 Champagne Mojitos
Ingredients
For a Pitcher
1 bottle of champagne or prosecco
1 cup of fresh mint, loosely packed
½ to 1 cup simple syrup
½ cup spiced rum (optional)
6 limes, quartered
For a Single Mojito
6 oz champagne or prosecco
1 oz spiced rum (optional)
3 - 4 fresh mint leaves
1 - 2 tablespoons simple syrup
2 - 3 lime wedges
Instructions
For a Pitcher
Place mint and limes in the bottom of the pitcher.
Add simple syrup to taste and muddle well.
Optionally, add rum, then top with champagne.
Stir gently and refrigerate until serving.
Pour over ice.
For a Single Mojito
Place lime wedges and mint in the bottom of a cocktail glass.
Add simple syrup to taste, rum (optionally) and muddle well.
Add ice to the top of the glass, then top with champagne.
Stir gently and sip.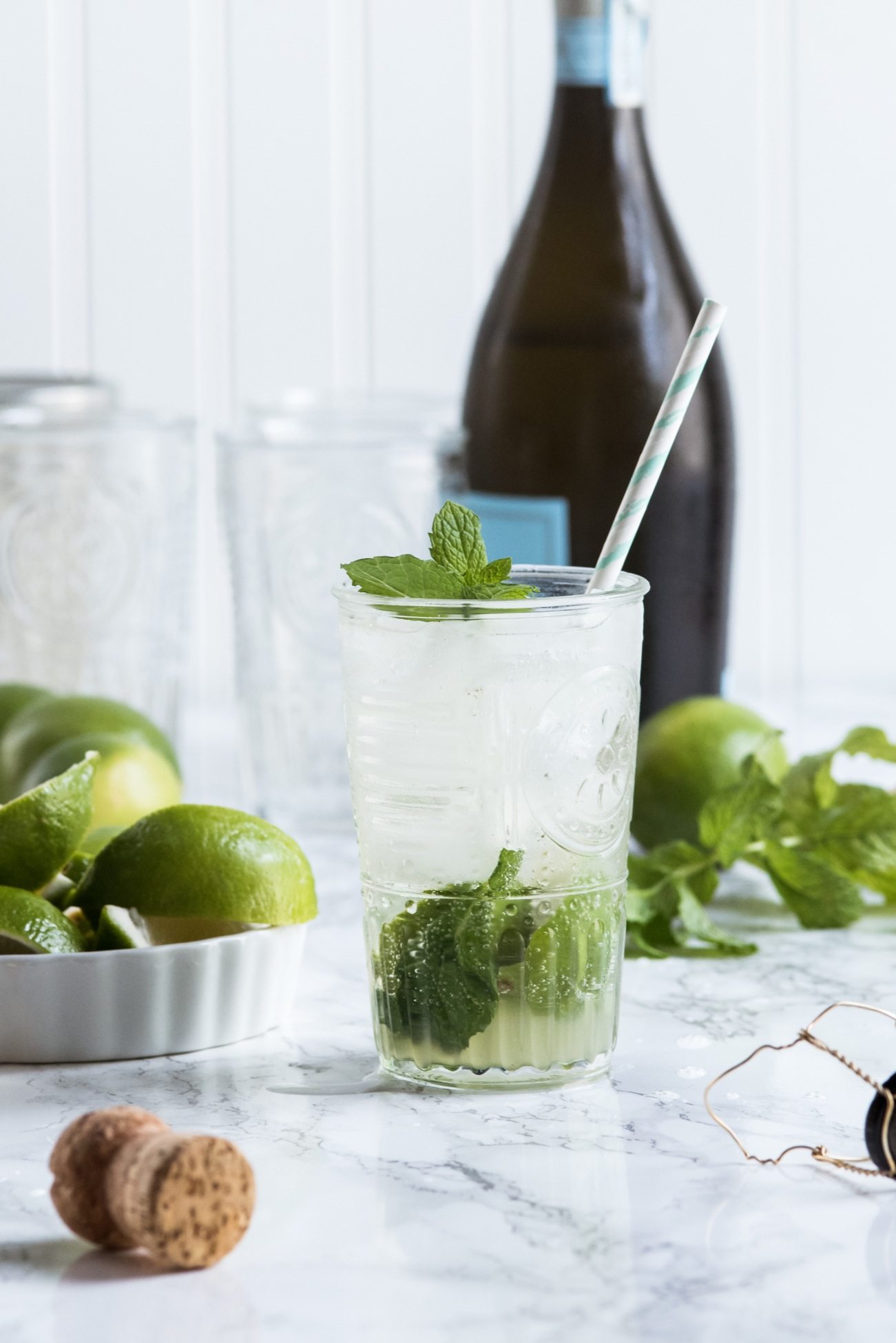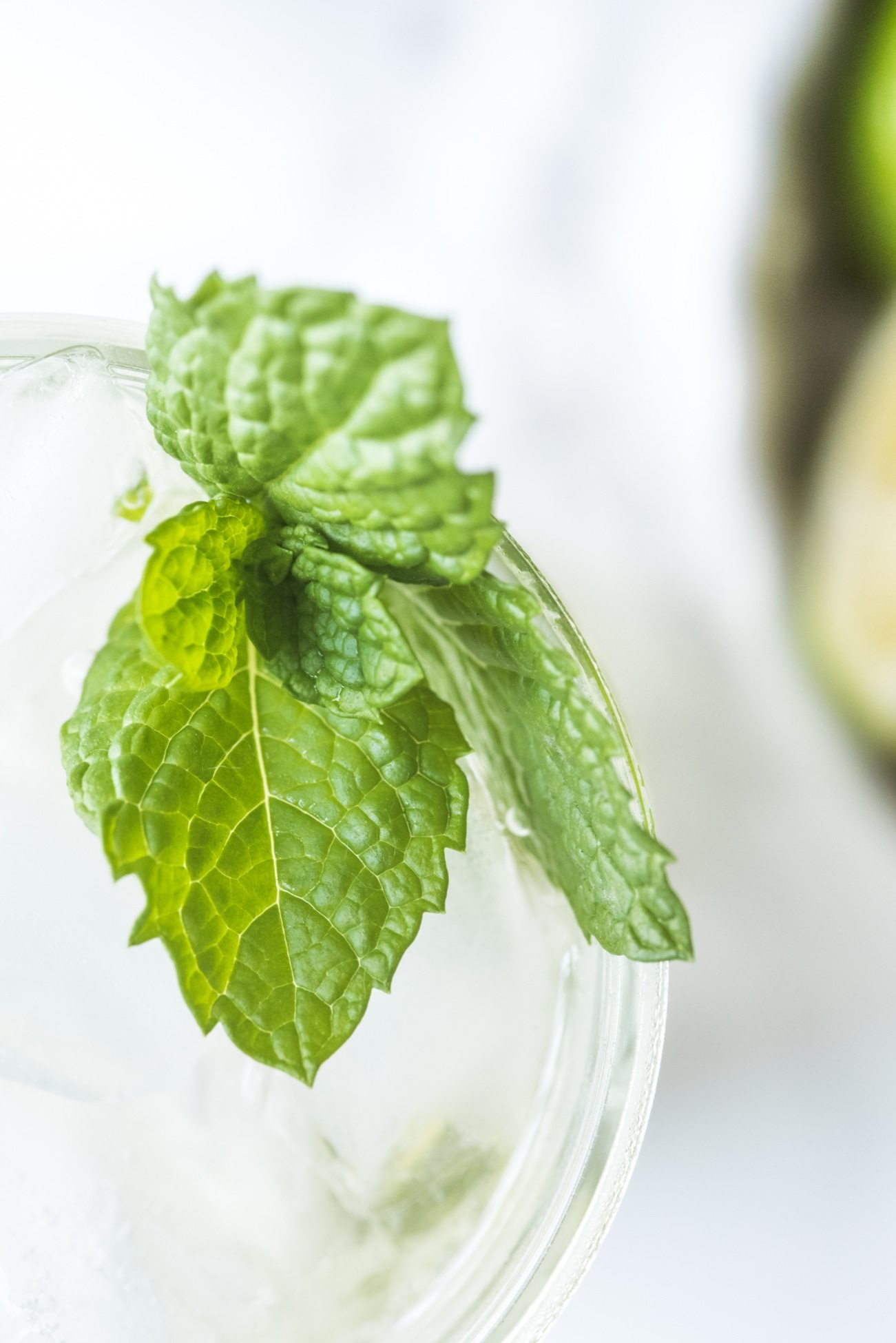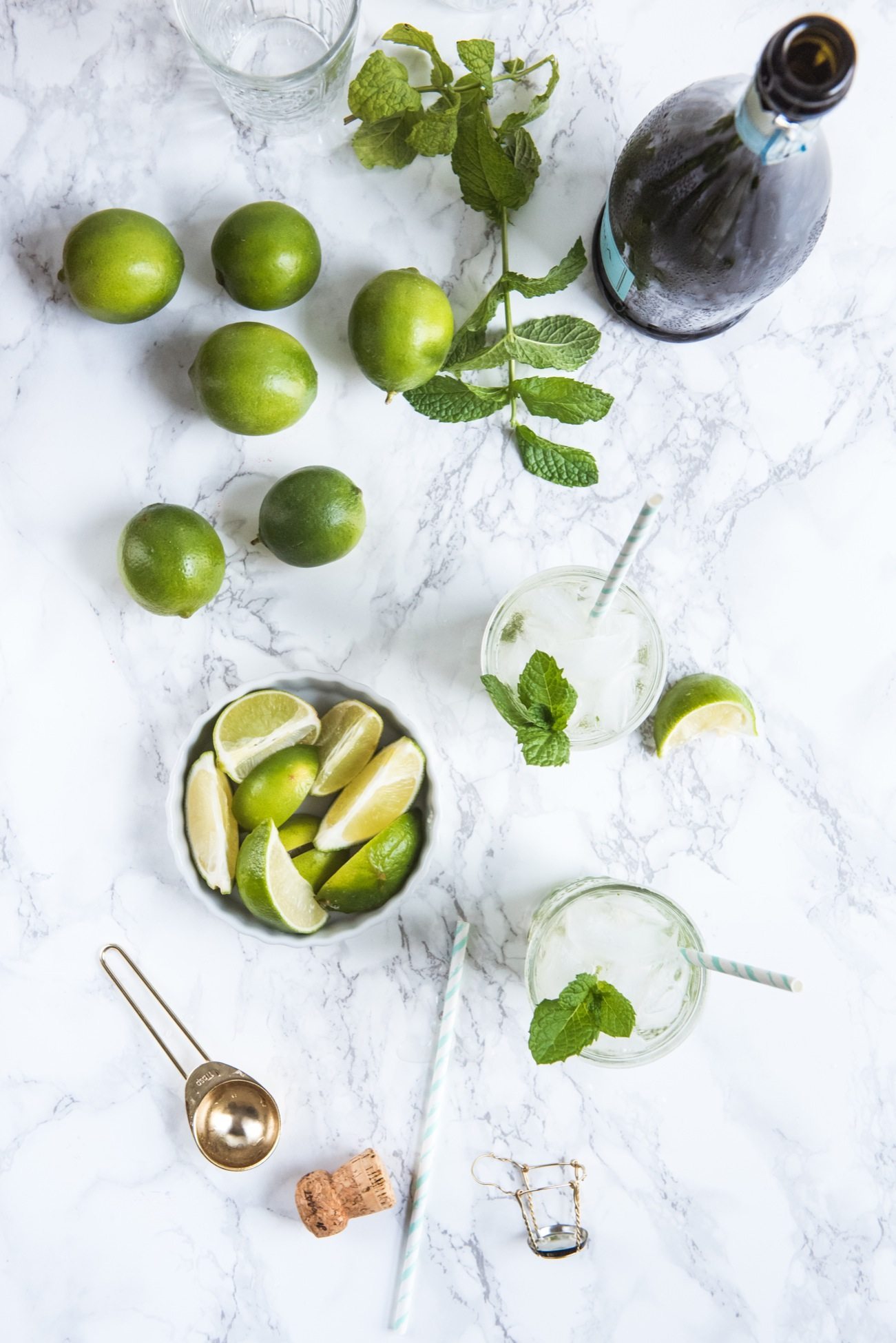 [Art direction + styling by Cyd Converse | Photos by Alice G. Patterson.]
Our Best Summer Cocktails
Try these refreshing and festive cocktails - these are some of our best summer cocktail recipes!