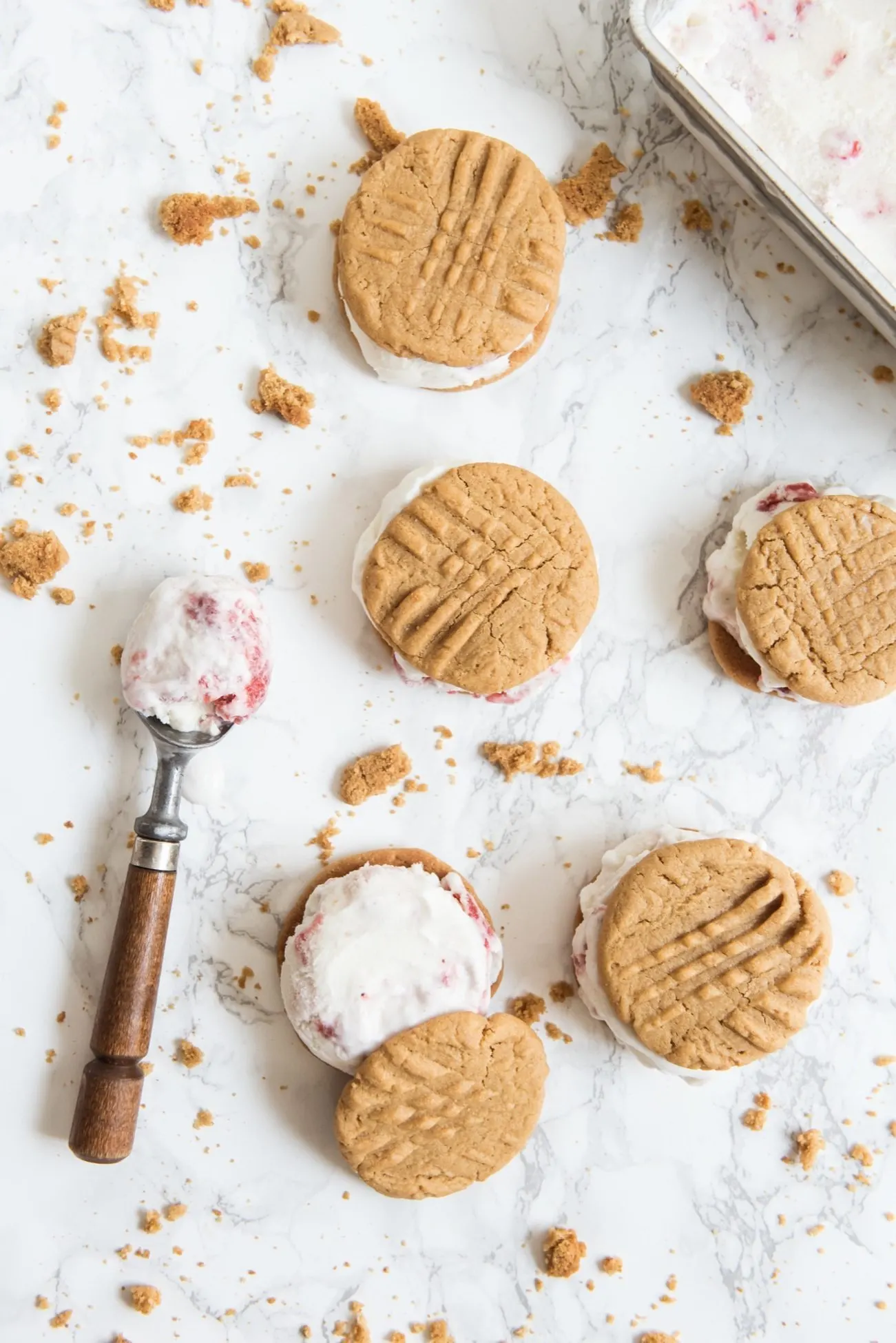 Over the weekend I made a whirlwind 62 hour trip to Round Top, Texas and back. I've been working on a couple of really huge projects behind the scenes, I haven't washed my hair in at least three days (dry shampoo, I love you), and my feet are still slightly swollen from traveling and lack of sleep over the last week. All of this to say, these peanut butter and jelly ice cream sandwiches are delicious and exactly what you need when you're exhausted and missing a few of the usually prominent bones on the tops of your feet. An instant pick-me-up! To keep things simple, you can use a cookie mix here. To keep things delicious, I highly suggest making the strawberry jam homemade. Then just smash cookies and ice cream together and eat them right away, or wrap them and stash them in the freezer where they'll keep for a few days.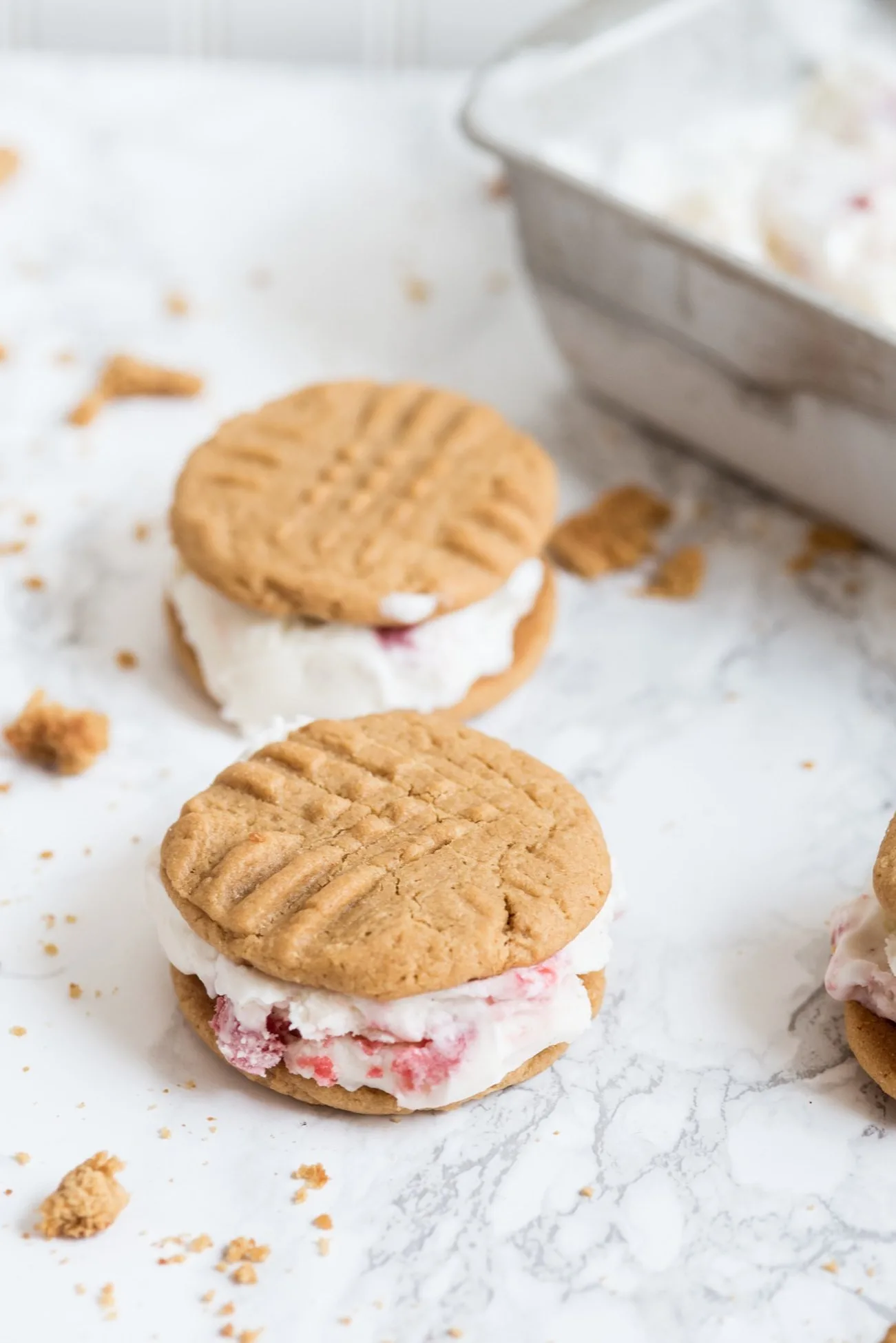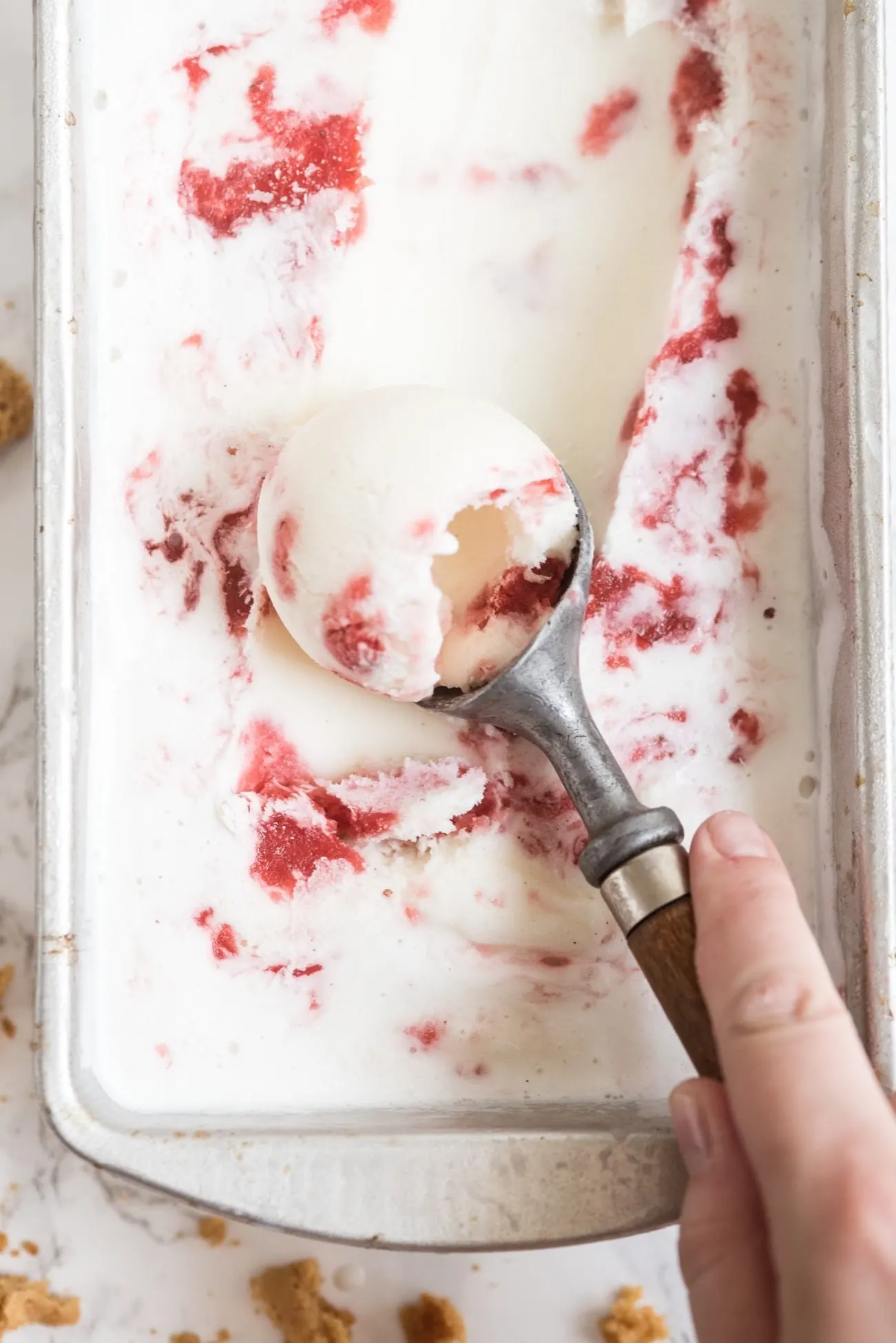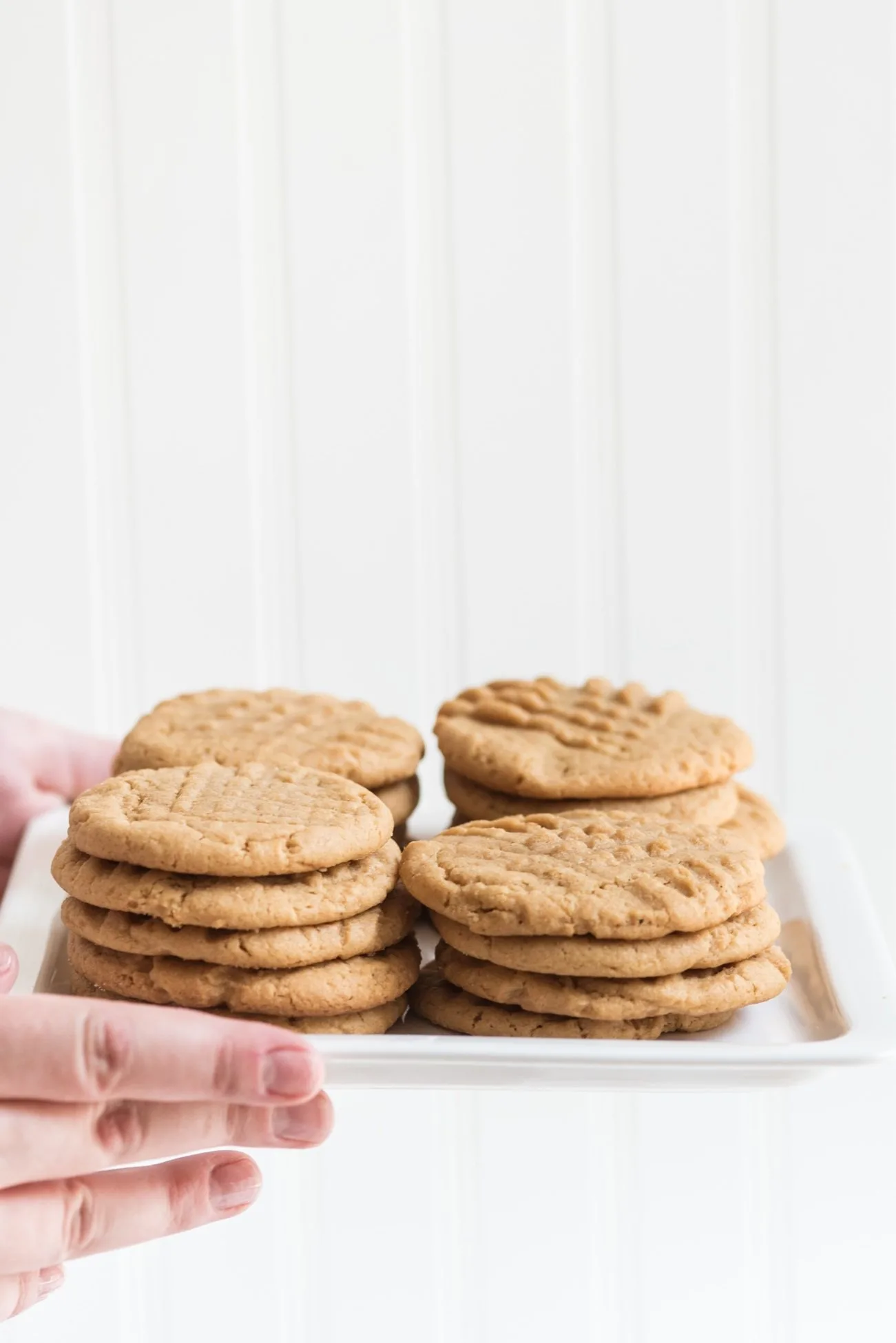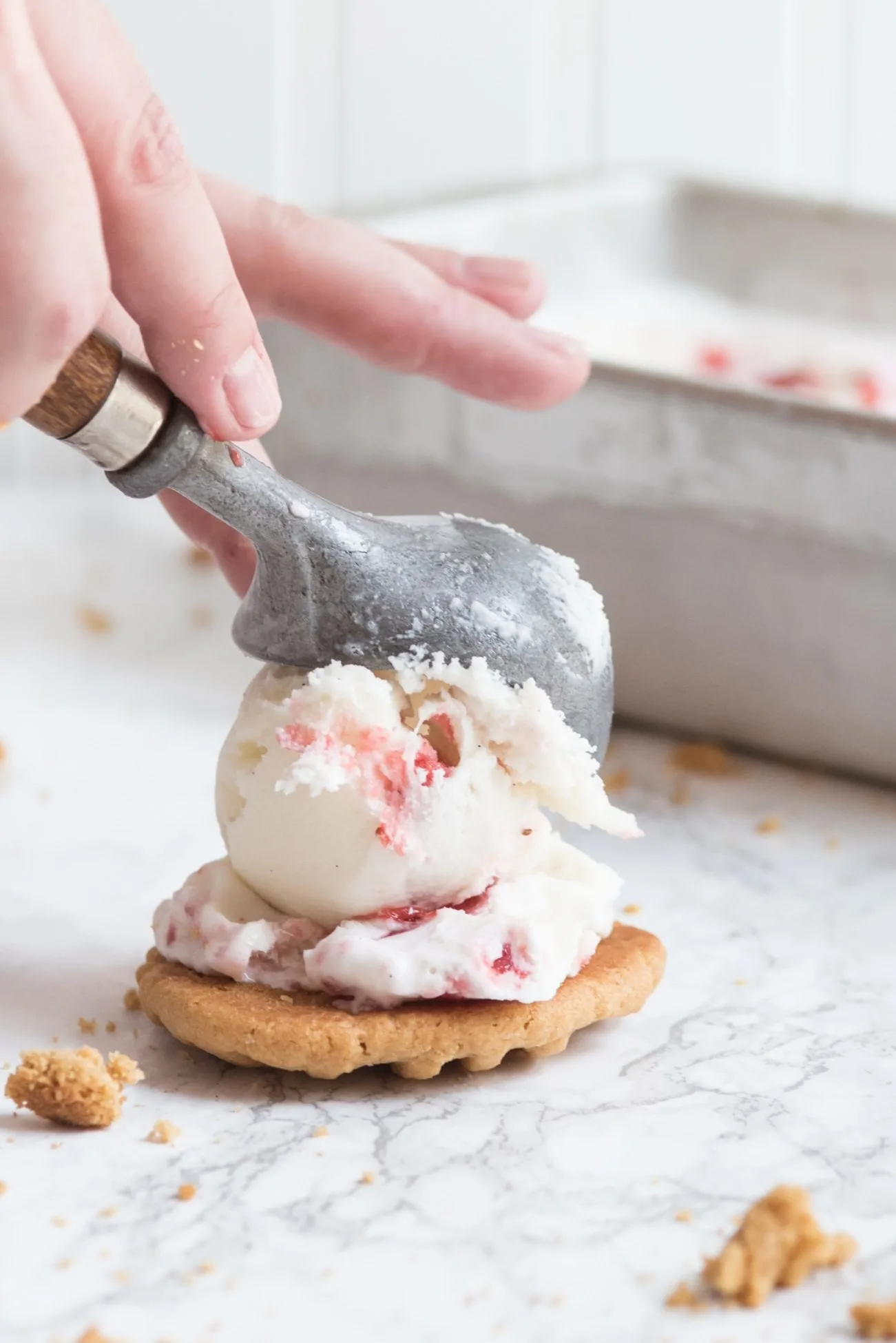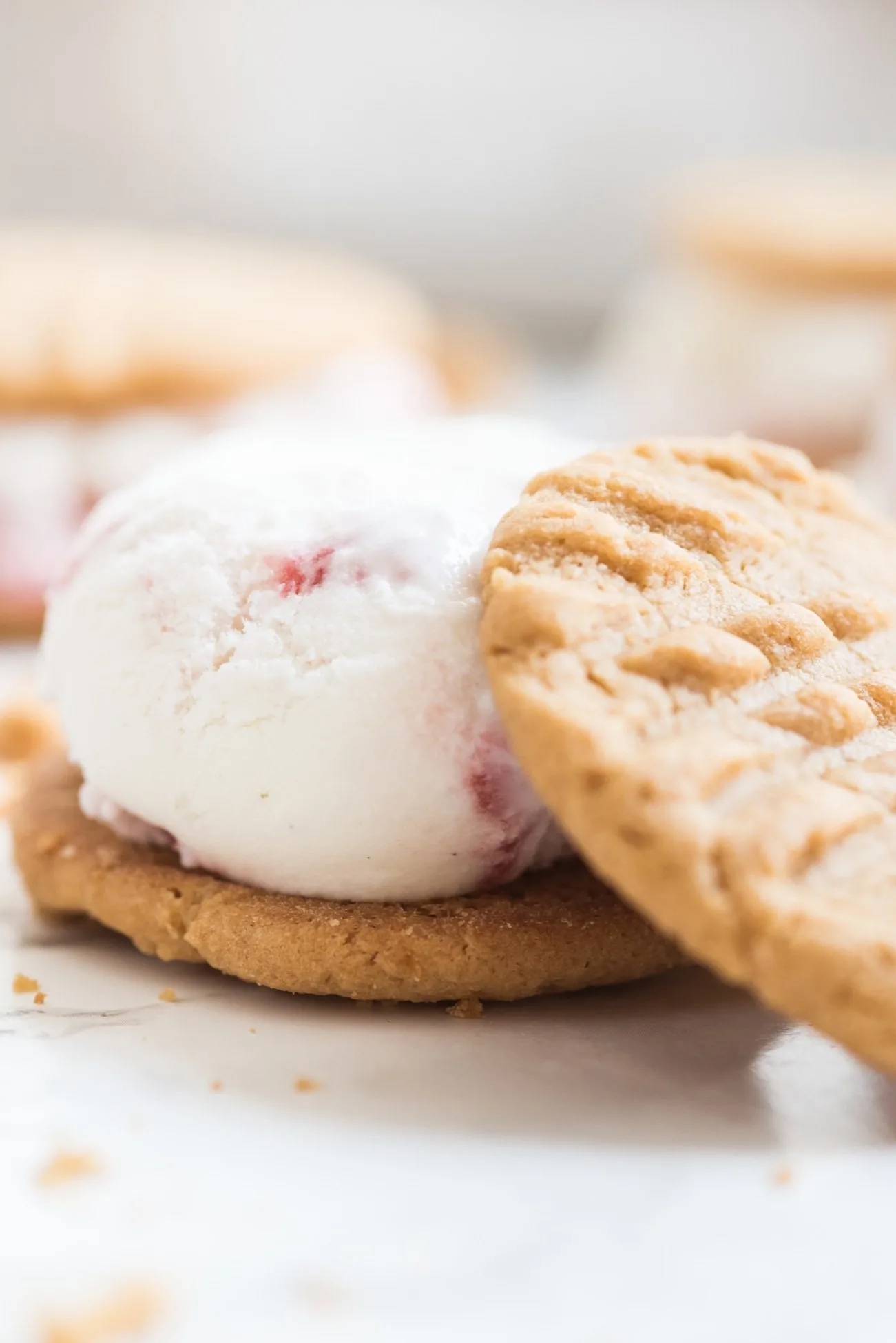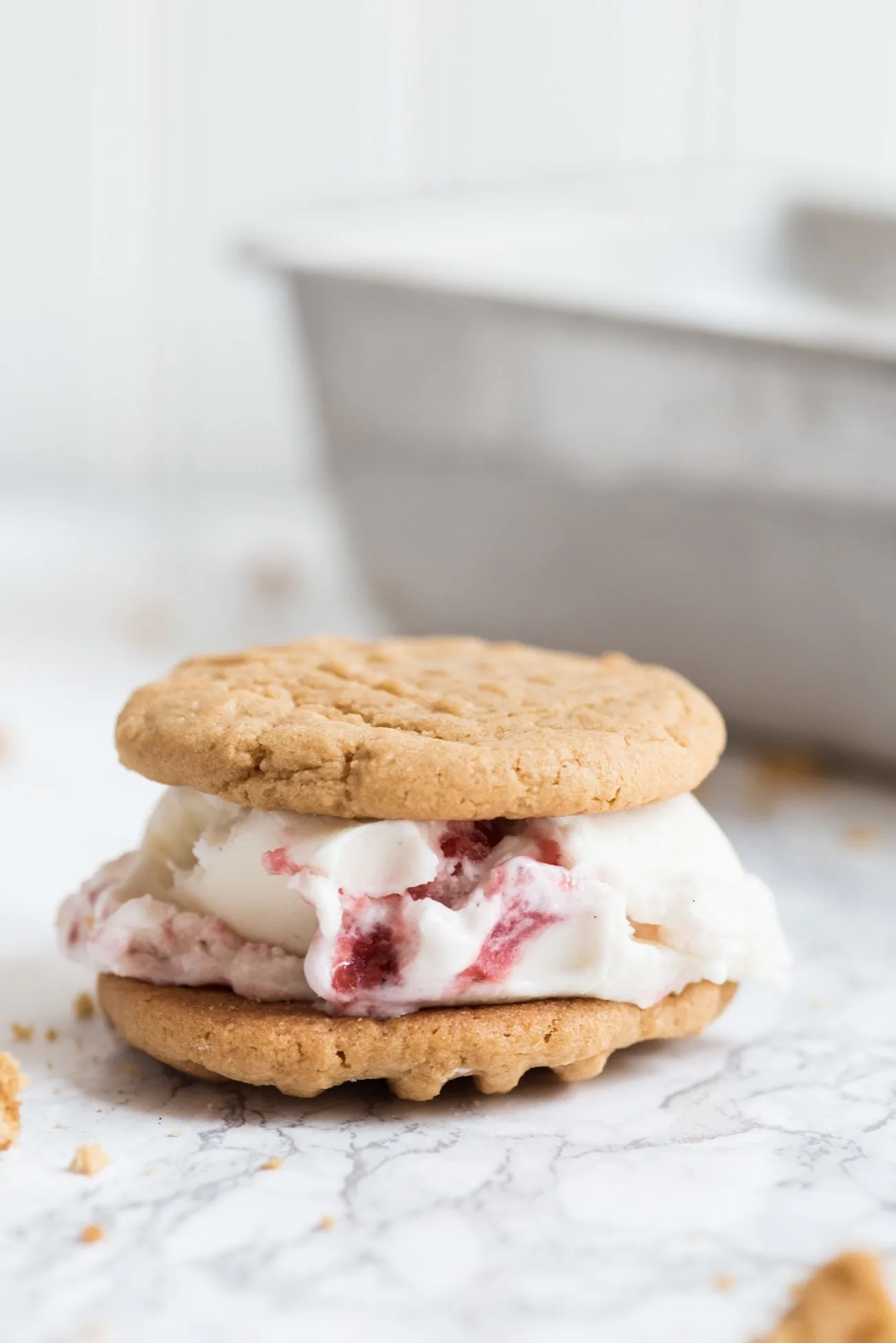 Peanut Butter + Jelly Ice Cream Sandwiches
Ingredients
1 batch of peanut butter cookie dough
1 half gallon vanilla ice cream
2 cups strawberries, chunked
Juice + zest of ½ lemon
⅓ cup sugar
Instructions
For the Cookies
Begin by mixing your peanut butter dough to the recipe or mix specifications and preheat the oven accordingly.
Form balls of dough using 1-1/2 tablespoons of dough and place them 2" apart on a nonstick cookie sheet. Use a fork to press down from either direction to create the classic criss-cross pattern on top.
Bake according to the mix instructions, or about 8 minutes until very lightly golden around the edges.
Remove from the oven, allow to cool and then transfer to a wire rack to finish cooling entirely.
For the Jelly
Place chunked strawberries, the juice and zest of ½ of a lemon and sugar in a saucepan over medium heat.
Use a wooden spoon to combine and allow the strawberries to heat and come to a low boil.
Reduce heat and continue to simmer for 10 - 15 minutes or until the jam thickens.
Remove from the heat, transfer to a heat safe container or jar and allow to cool completely.
For the Ice Cream
Allow the ice cream container to warm and soften slightly. Do not let it melt!
Transfer softened ice cream to a food processor or blender and blend until the consistency of soft serve.
Scoop ½ of the ice cream into a loaf pan or similar.
Spread ½ of the jam on top of the ice cream and use a fork or knife to swirl it together.
Repeat with the second ½ of the ice cream and the remaining jam, then transfer to the freeze.
Allow the ice cream to refreeze overnight or for at least 3 - 4 hours.
To Assemble
Scoop one medium sized scoop of the strawberry jam ice cream onto the back of a peanut butter cookie.
Place another cookie on top, and press down slightly.
Eat and enjoy!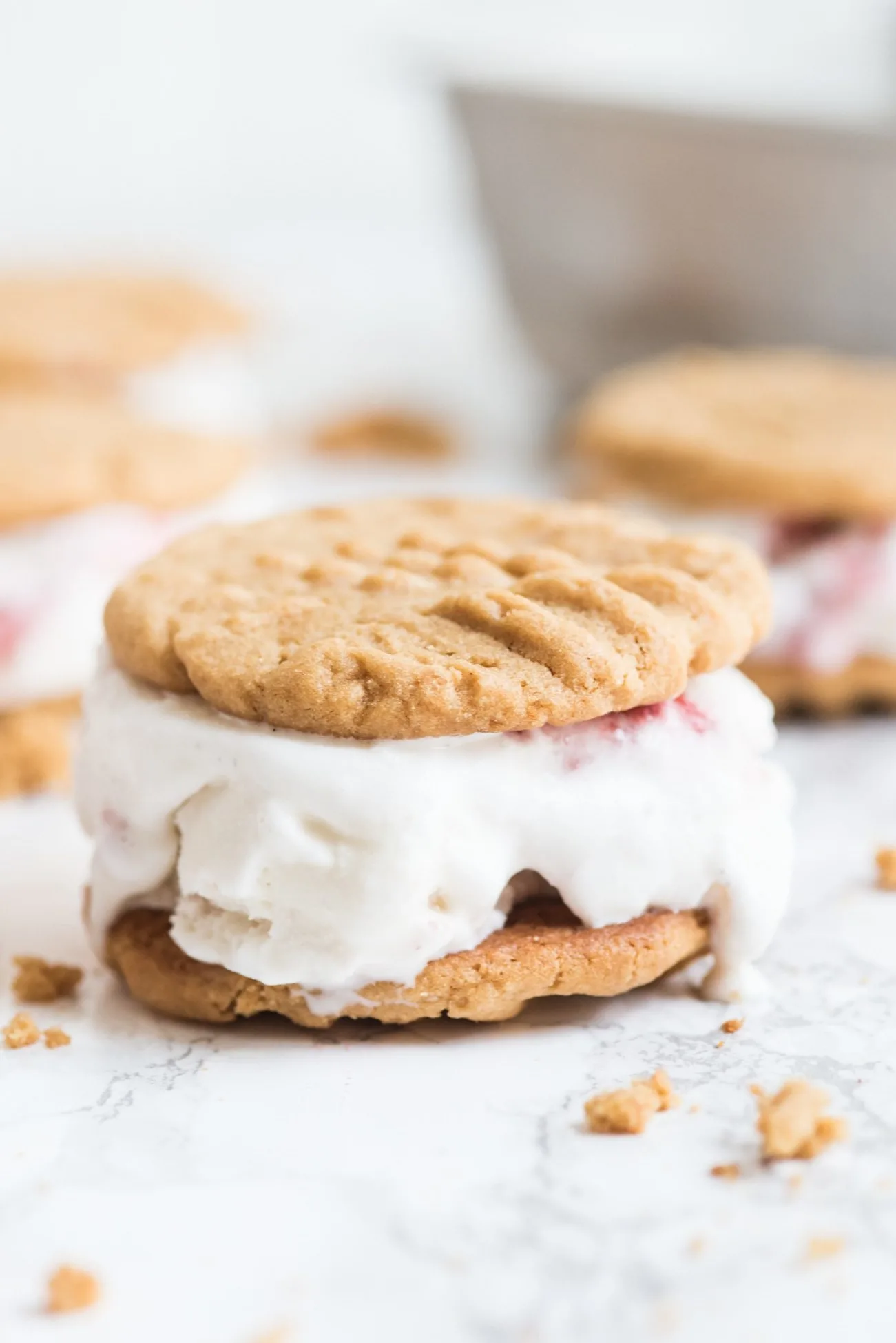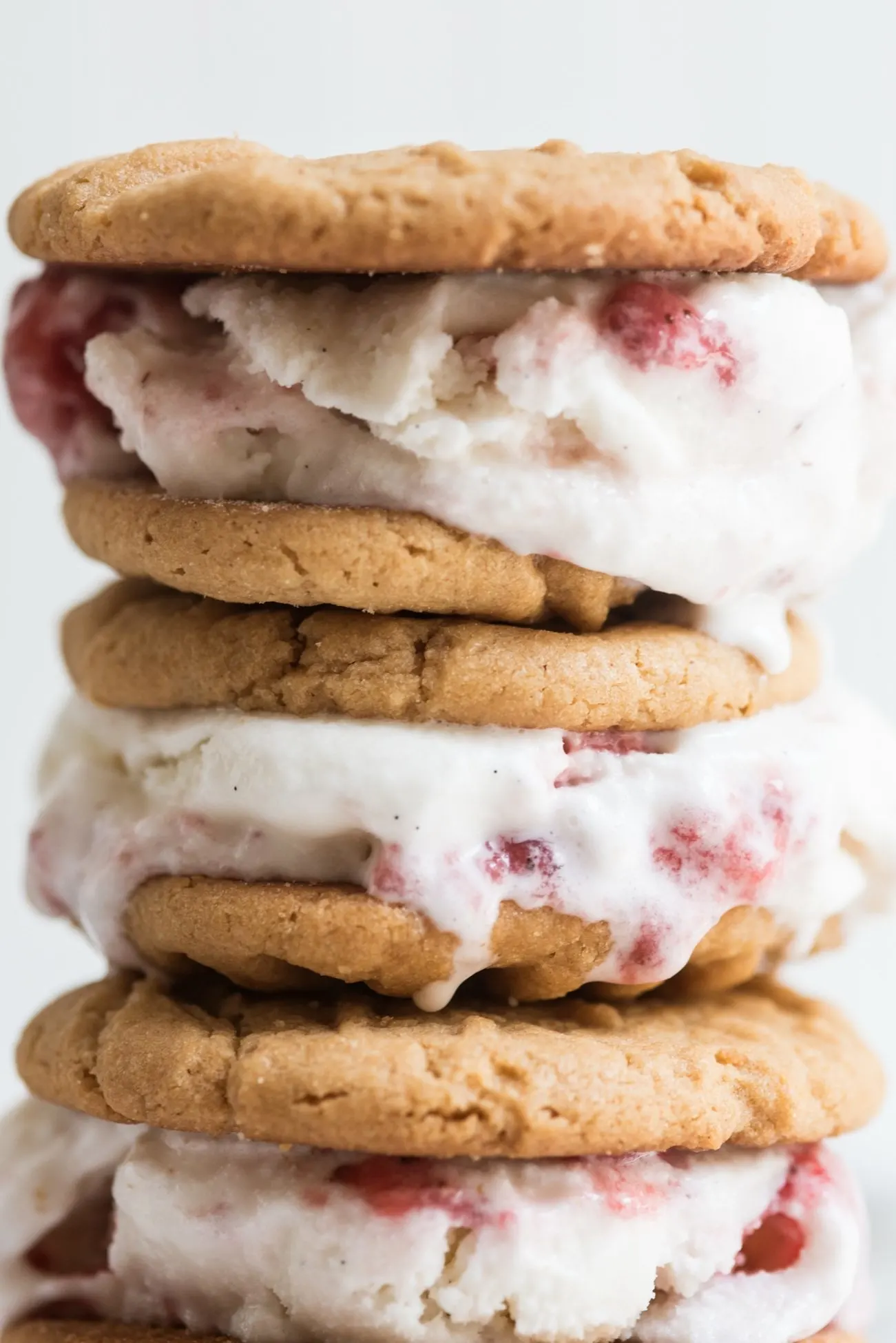 [Art direction, recipes + styling by Cyd Converse | Photos by Alice G. Patterson.]