This post was sponsored by Walmart. Thank you for supporting
the sponsors that help make The Sweetest Occasion possible!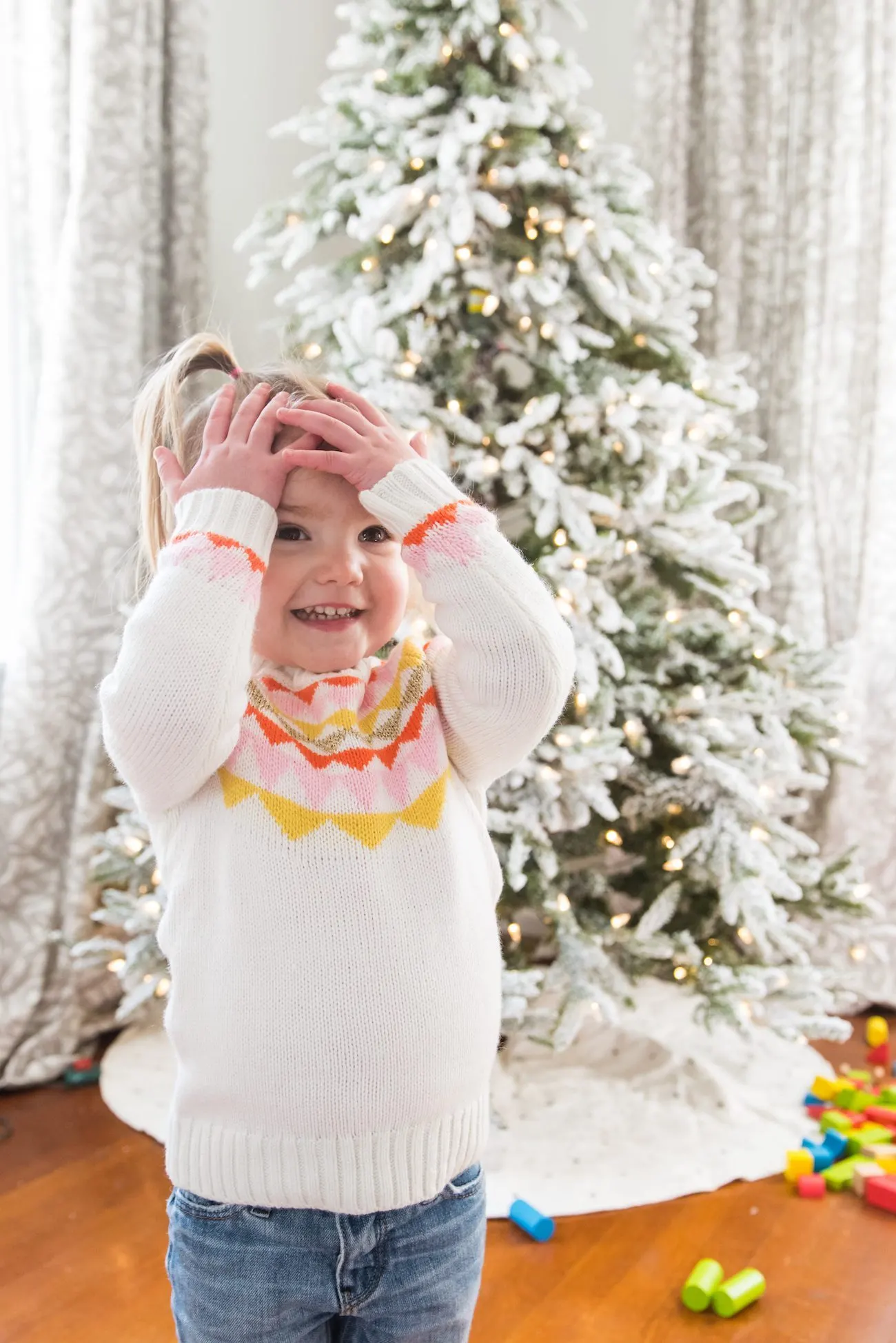 A few years ago Bob and I sat down over coffee and had a long talk about our holiday shopping tendencies. It wasn't our first such talk, but it was the cumulative talk where we got real with ourselves about our Christmas shopping habits to date and devised a new set of Christmas gifting traditions. Today I am collaborating with Walmart to share more about those new traditions and how we decided we wanted to put more effort into selecting fewer, more memorable gifts for the kids and our loved ones over the holiday season. We realized we were both feeling frantic every holiday season and it seemed we were buying endless stacks of gifts that lost their meaning because they were just one among many. We knew we wanted our kids to look back and remember joyful holiday celebrations full of love, cheer and a few really special gifts instead of just never-ending tearing of paper from packages. So, we are now the family with stockings packed full of little goodies, a small handful of carefully chosen gifts for each family member, and matching Christmas pajamas to give Christmas morning that extra cheeky cheer. I mean, you can't forget the matching Christmas pajamas!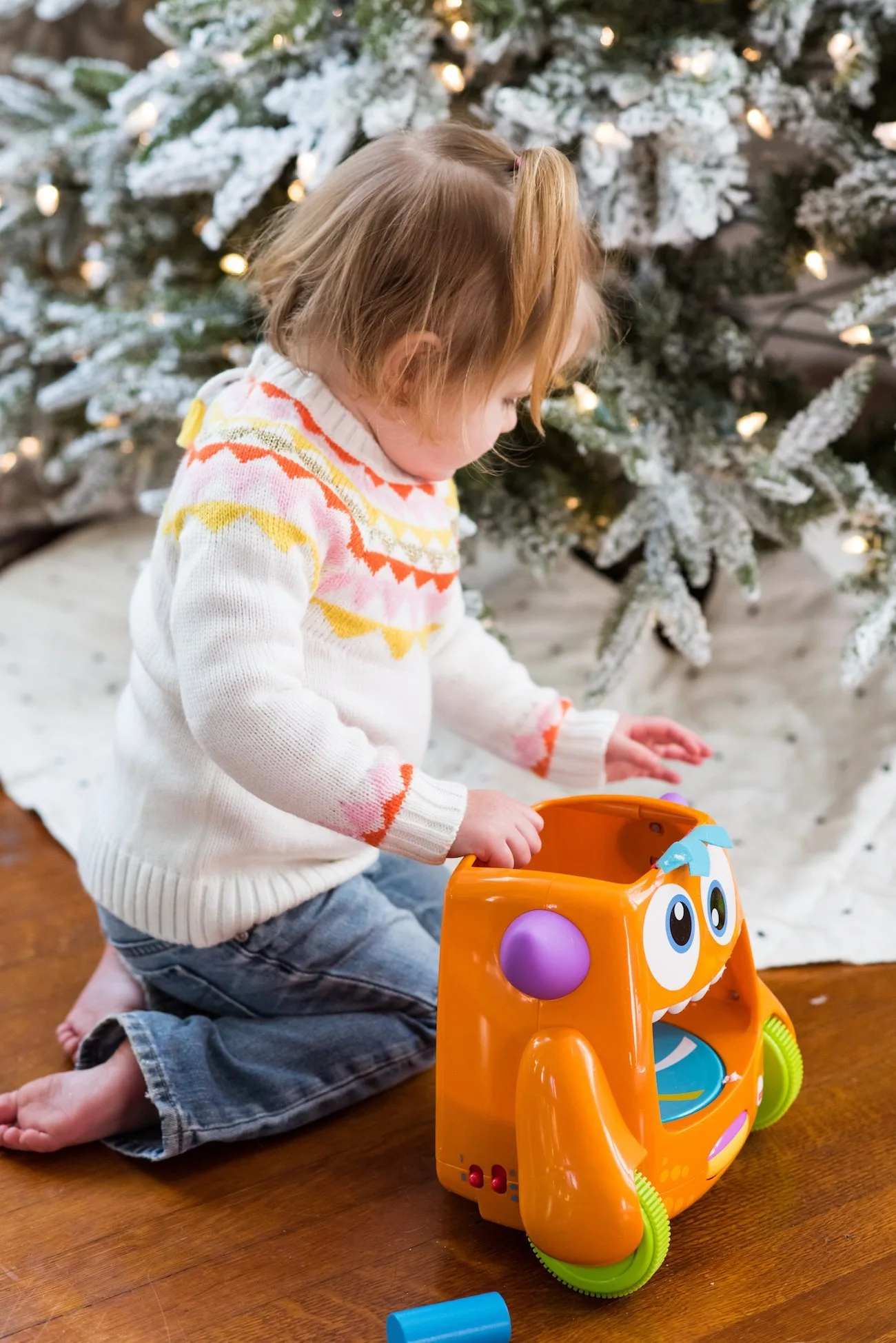 If you're wondering how we stick to just a handful of gifts, we have a few fun guidelines! In general, we aim to buy just four presents for each of us (not including stockings), and each has to fit into the categories of something you want, something you need, something to wear and something to read. We have fun playing with what each category means so something you read could easily translate into an awesome book set or it could be a splashier gift like a tablet. I love that Walmart has so many amazing options for holiday gifts, especially for kids! Their selection of toys is unparalleled anywhere this side of the North Pole with a range of exciting choices that kids can treasure and play with all year long. At just two years old on Thanksgiving, Em is definitely at a stage where great interactive toys are where it's at for her, like the Fisher Price Zoom n Crawl Monster, which is almost as cute as she is.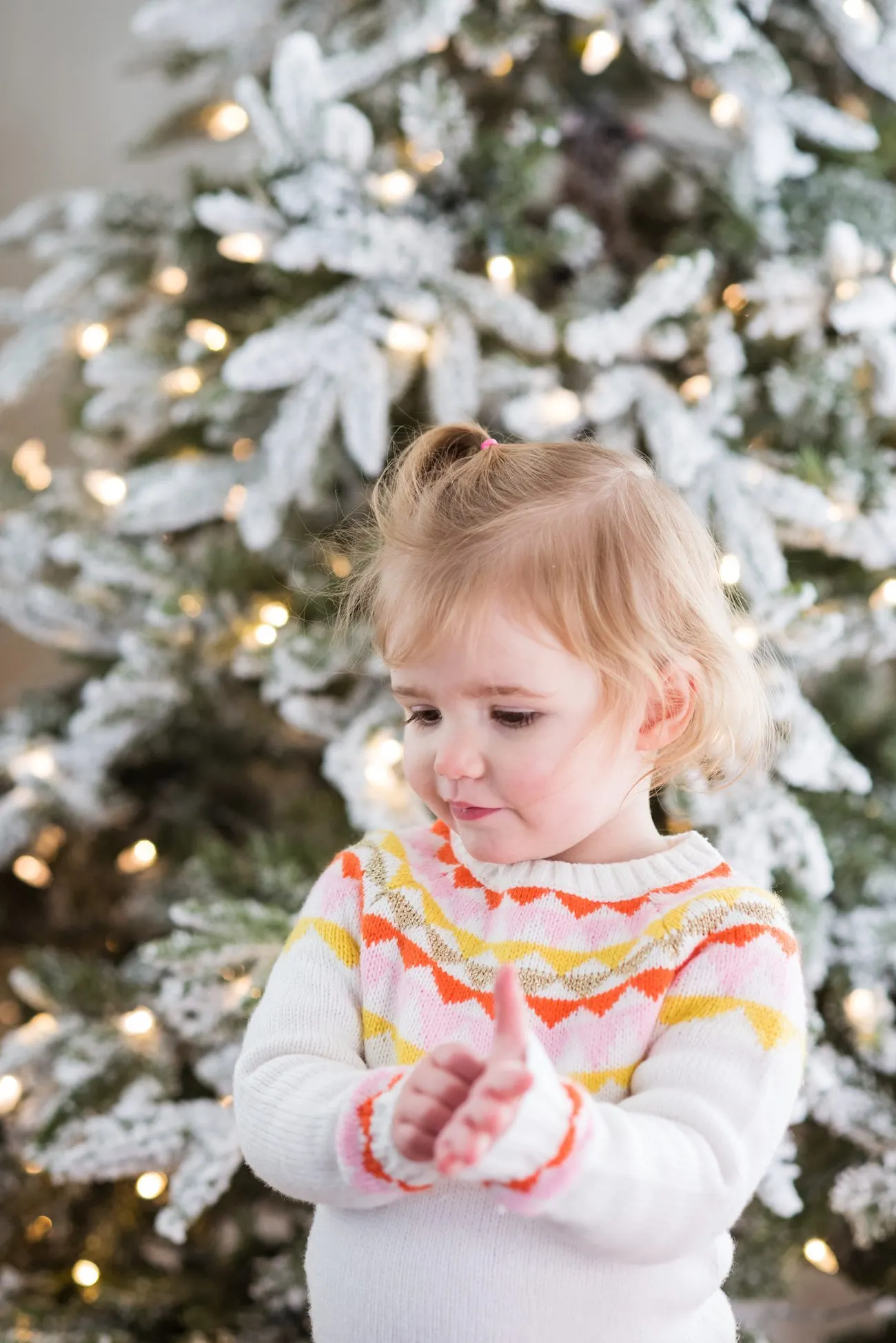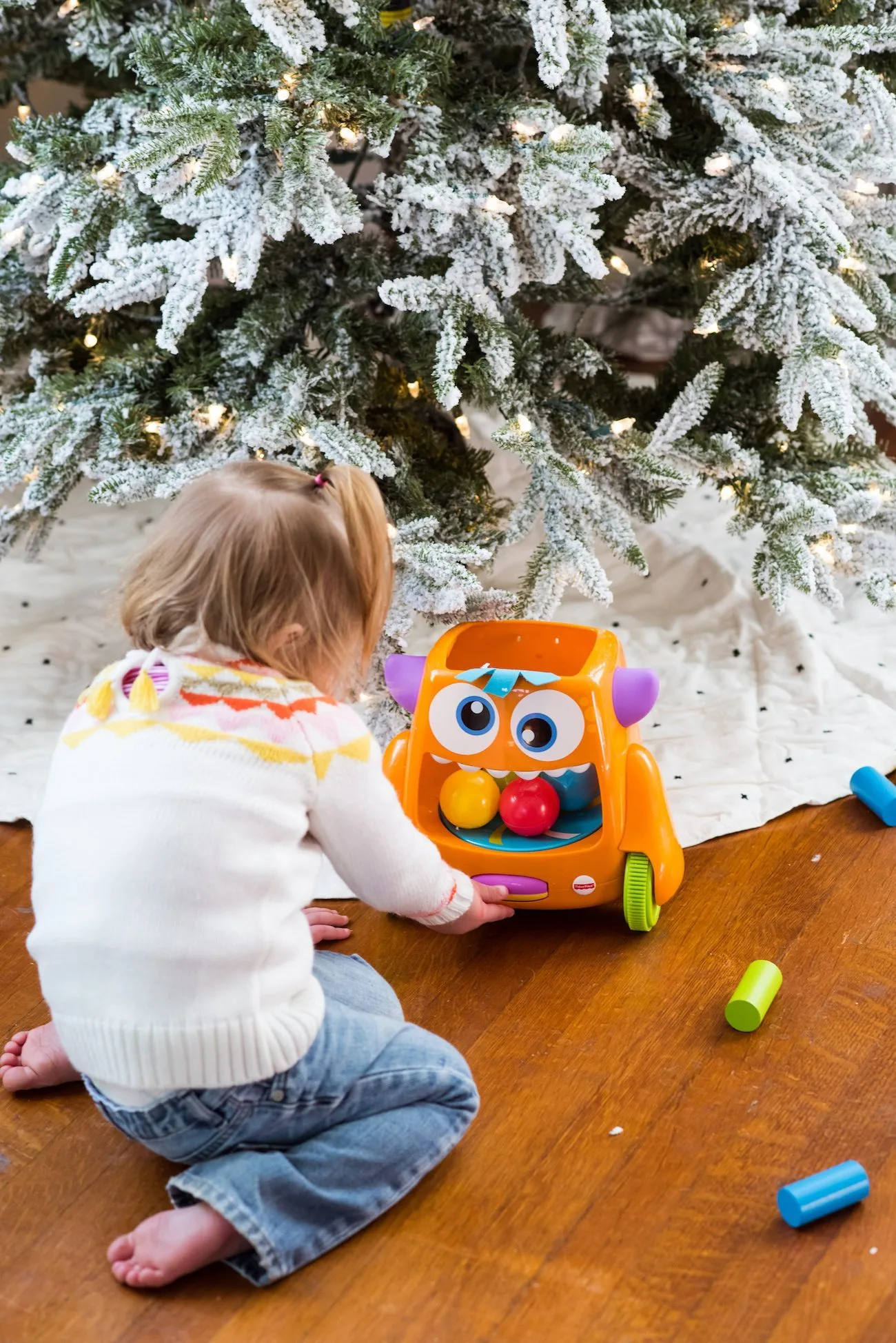 Since we changed up our gifting habits, we were shocked at how easily and happily the kids got on board! The teenagers especially find it fun to guess what they'll get and to scheme up wish lists that fit the four categories. For all of us, it makes Christmas morning calmer, more peaceful and so much happier. The focus is on each other and these great things we chose for one another, which is what we think the season is all about anyway. To get you started with your gift shopping this year I've linked below to some of my favorite toys from Walmart! They're great for kids of all ages and they're sure to inspire endless smiles throughout the holiday season. Happy shopping!
Cyd's Christmas Toy Picks | Fisher Price Zoom n Crawl Monster | Pop-a-Balls Drop and Pop Ball Pit | Soggy Dog Board Game | FurReal Roarin Tyler | WowWee Fingerlings | Mickey Roadster Transforming Roadster Racer | L.O.L Surprise Fizz Factory | Hatchimals Surprise | Num Nom Nail Polish Maker | Doc McStuffins Baby Nursery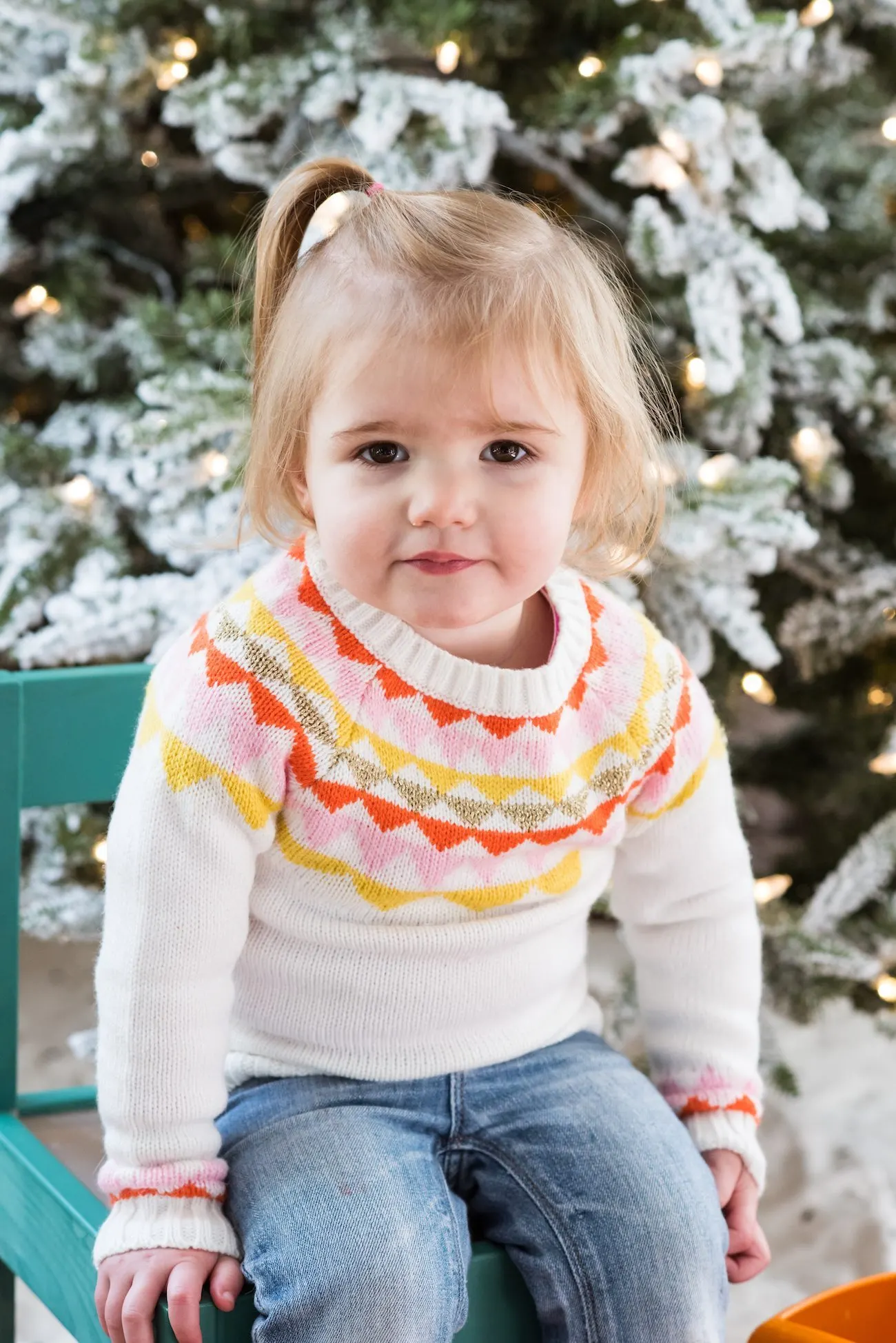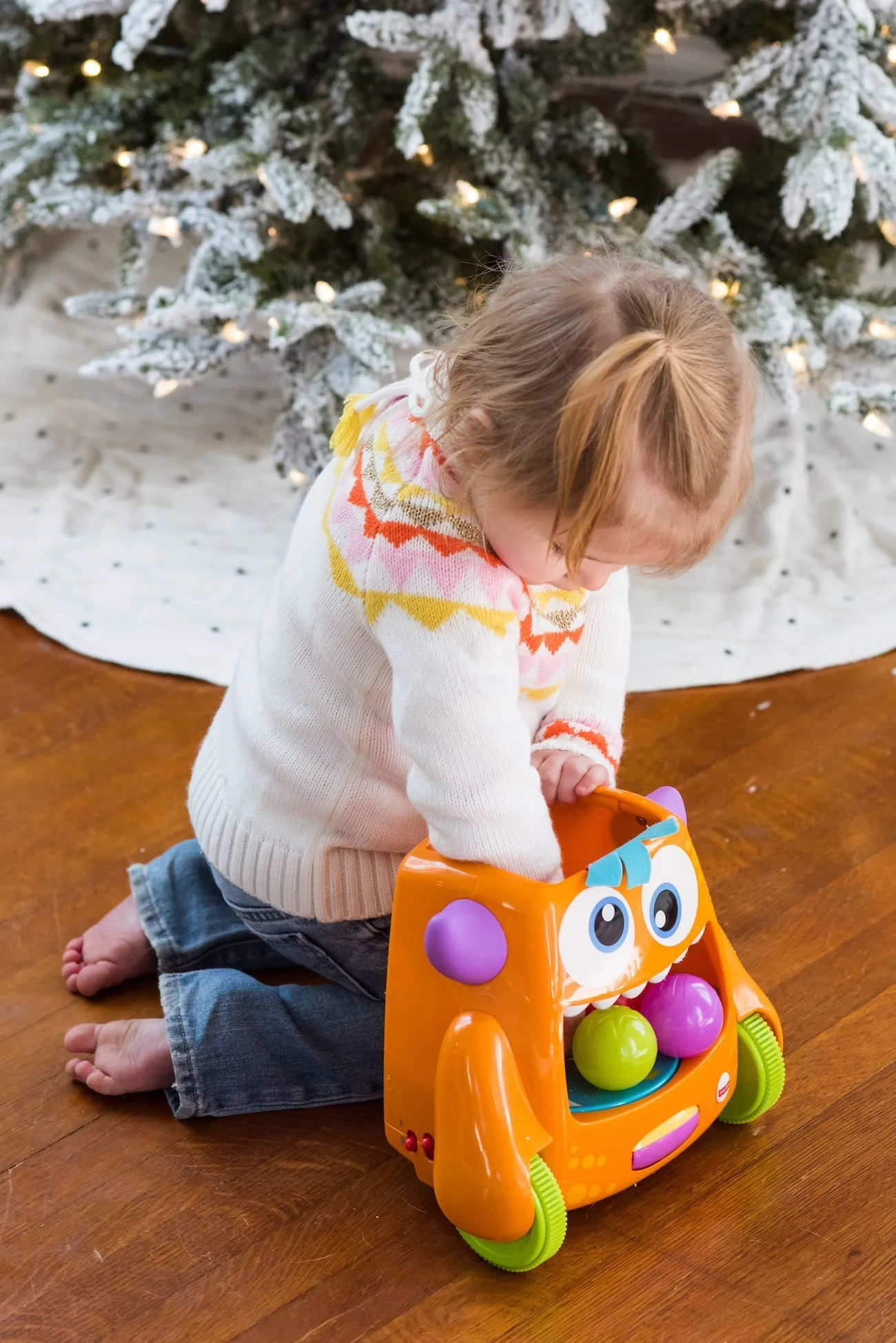 [Art direction + cute kid by Cyd Converse | Photos by Alice G. Patterson.]
This post was sponsored by Walmart. I received compensation for this post, but all opinions are my own. Read more about our editorial policies.