This post was sponsored by Tyson. Thank you for supporting
the sponsors that help make The Sweetest Occasion possible!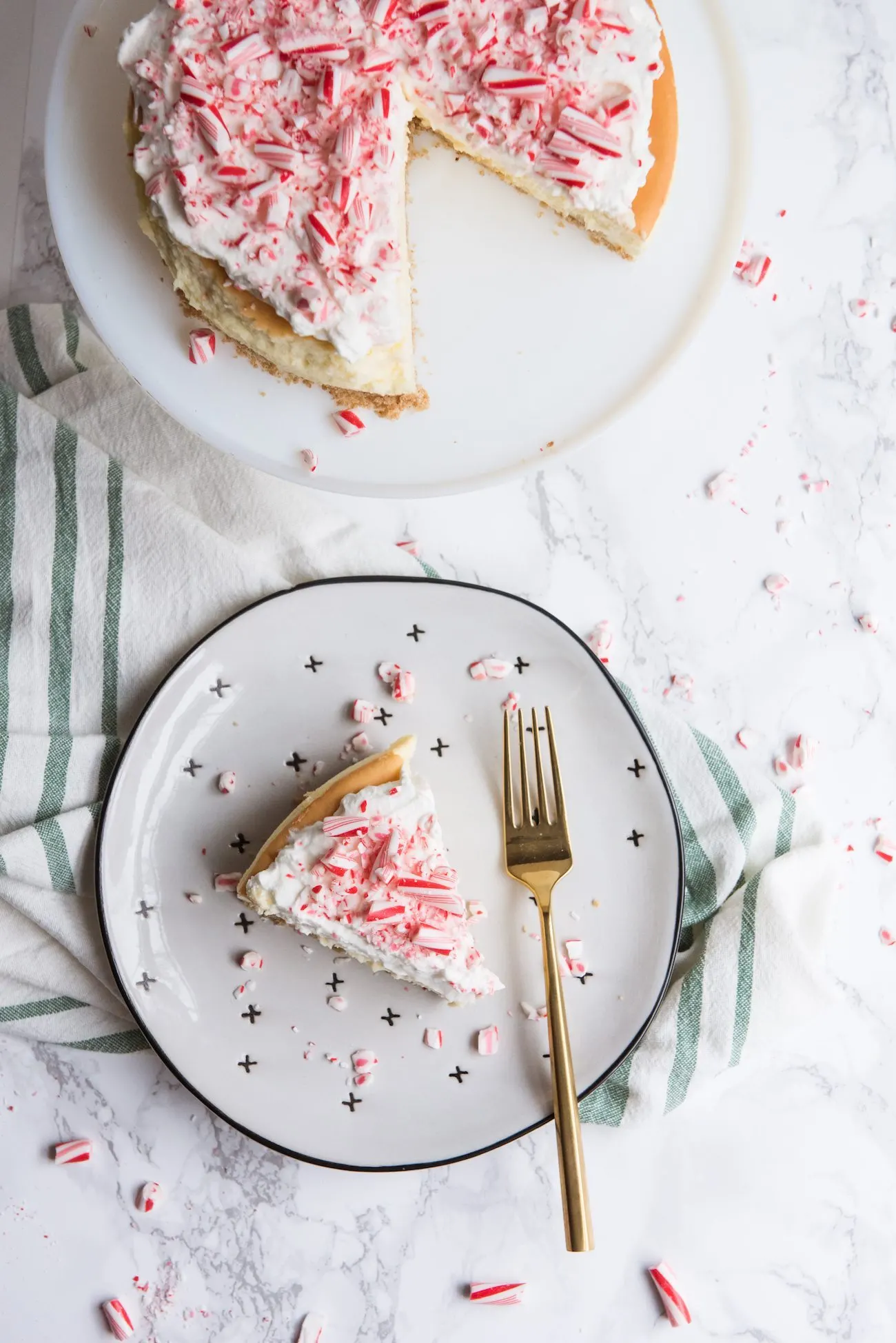 Entertaining is definitely a passion of ours, but during the holidays we seriously ramp it up, even for us. Already on our hosting calendar for December is a Christmas brunch with Bob's side of the family, a Christmas cocktail party with our neighbors, a potential gathering with Bob's co-workers, and the usual Christmas Eve and Christmas Day festivities. Add in any number of the impromptu get togethers we're known for and it's safe to say that this time of year I go into hostess mode for a month or more straight. That's why today I've teamed up with the folks at Tyson® to share my top ten tips for easy last minute holiday entertaining! It's my goal to help you feel empowered to entertain during the holidays, even if maybe you don't typically throw parties or even consider yourself a host or hostess. So here I'm sharing my favorite ways to streamline prep work, inspiration for really simple recipes, and a bunch of "do ahead" and "last minute" ideas so you can hop off to the grocery store the night before or last minute and bring things together without a lot of stress.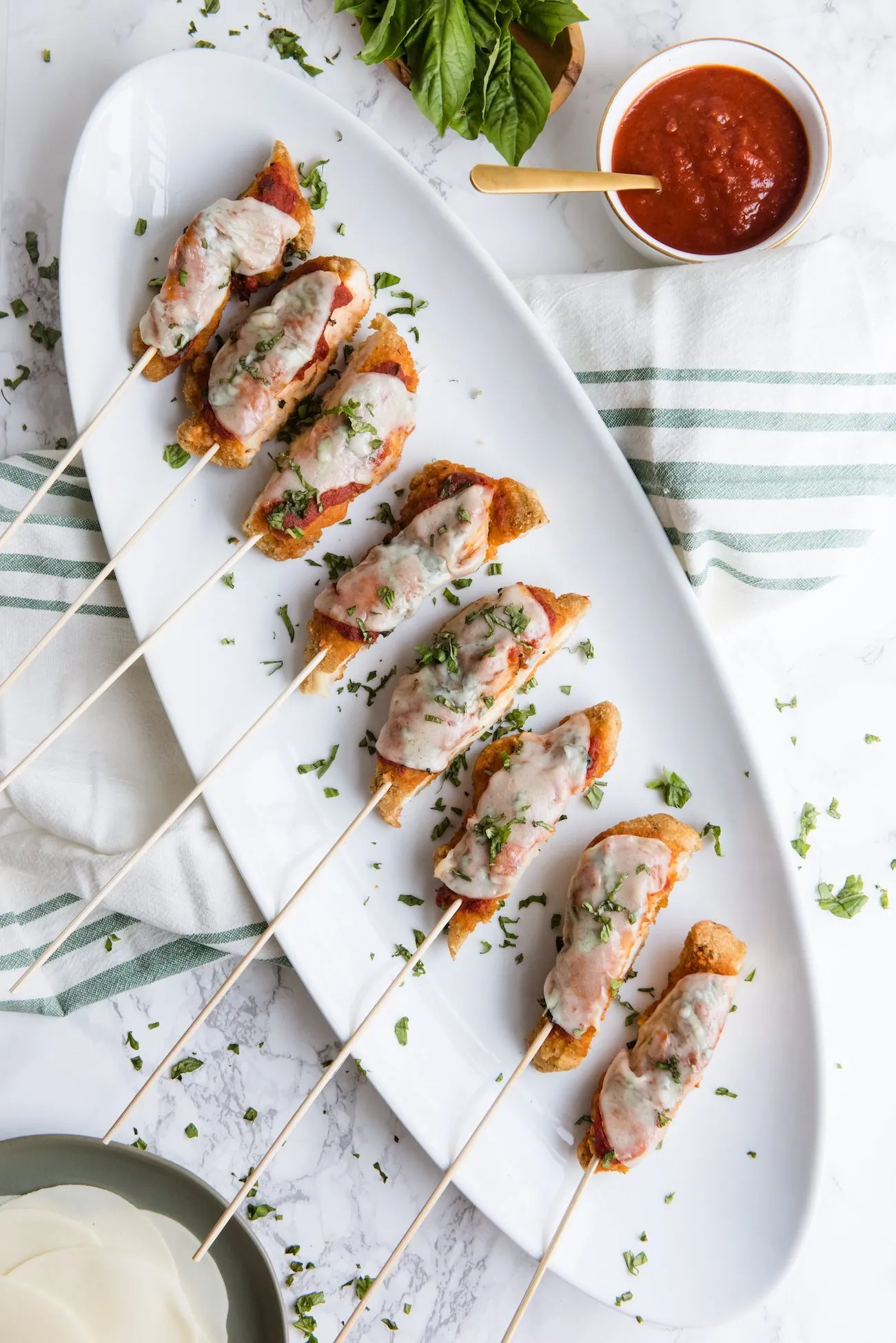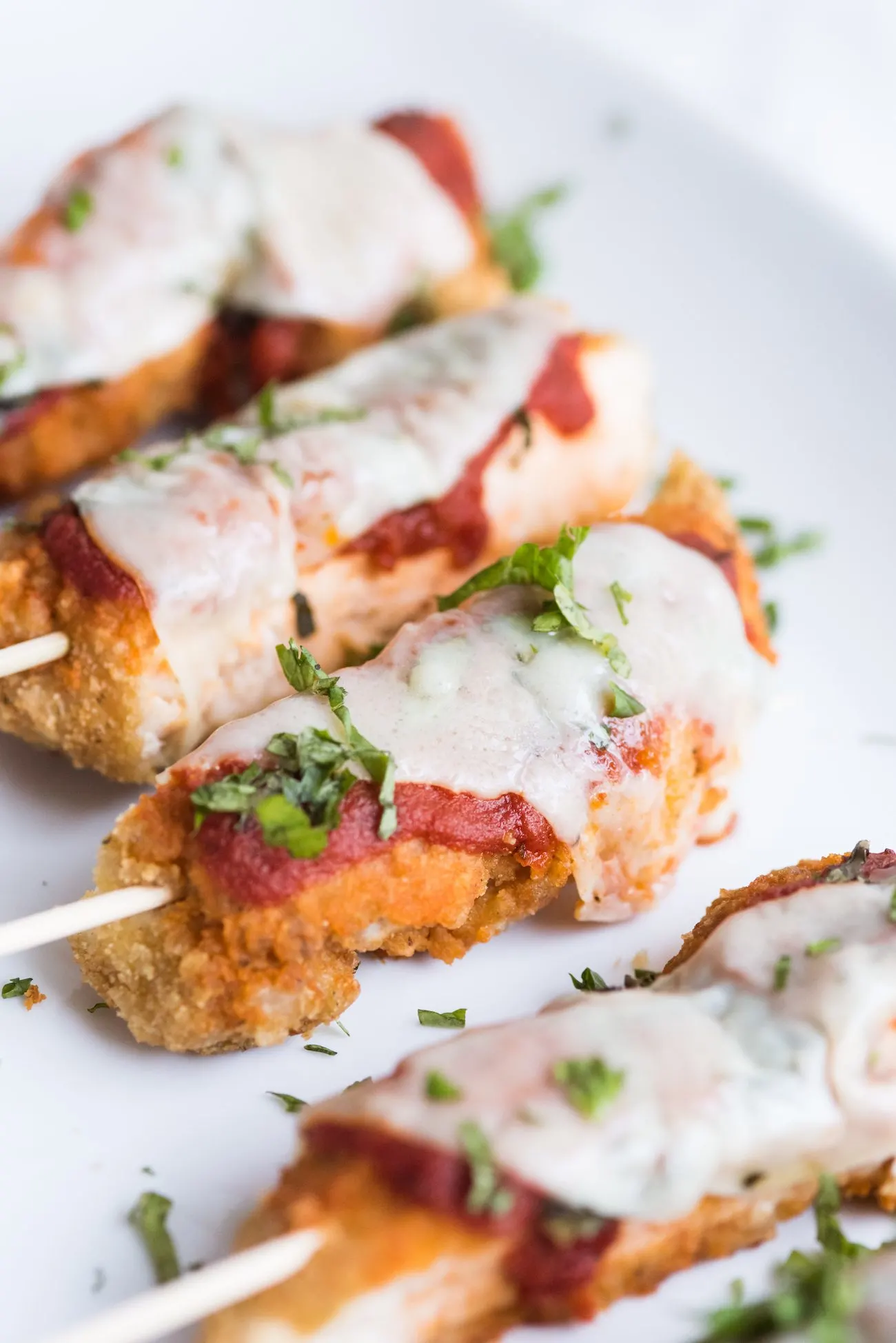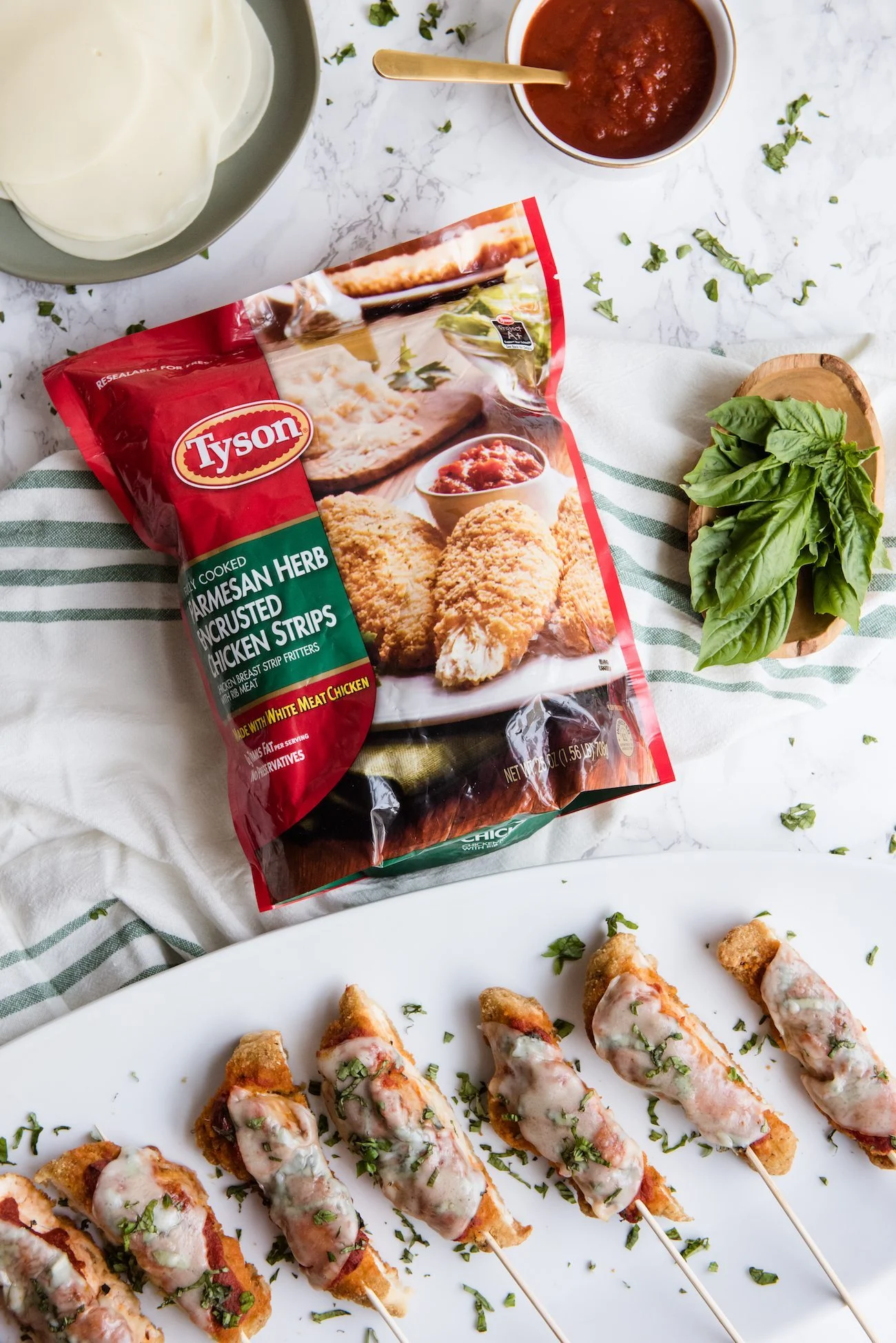 1. Keep the meal planning simple! Skip more complicated seated dinners in lieu of finger foods that friends can munch on while they mingle. It makes coordinating food and service much simpler, since you can simply load up pretty trays and plates of food as dishes are ready. For a killer dish your friends will go crazy over, might I suggest mini chicken parm on a stick? I topped Tyson® Parmesan Herb Encrusted Chicken Strips with tomato sauce, fresh basil and thin slices of parmesan cheese before baking. Skewer them onto a stick and serve them up!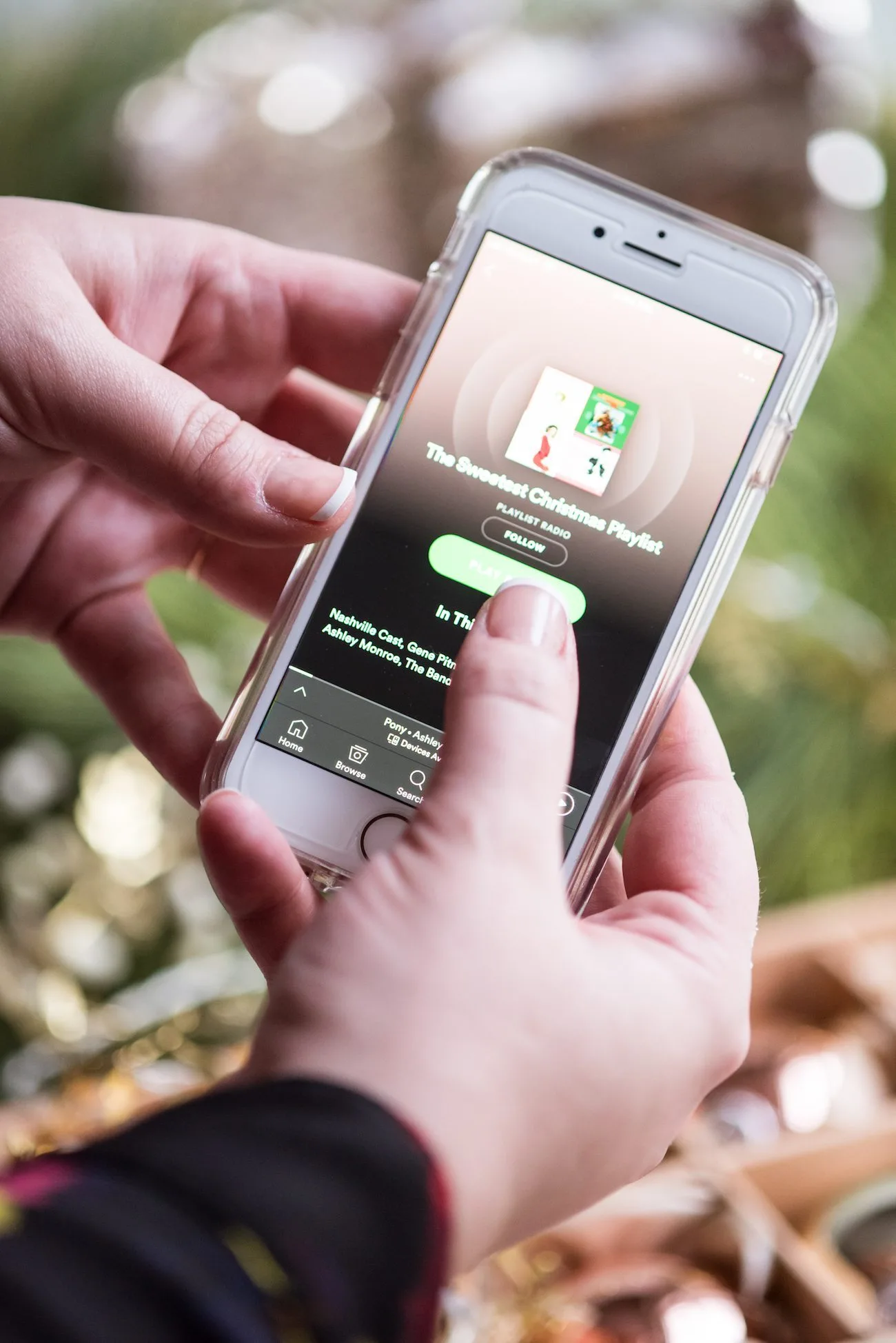 2. Don't forget to the tunes! Create a killer holiday playlist in advance of any upcoming parties so you can easily set the mood for a memorable gathering. You can mix and match genres and include a wide array of holiday favorites from old standards to new renditions. Make sure your playlist is at least a couple hours in length so you aren't having to repeat songs. Whenever you're hosting throughout the season, whether planned in advance or on the fly, you'll be ready to go with the right soundtrack. To get started check out The Sweetest Christmas playlist for some of my personal favorites!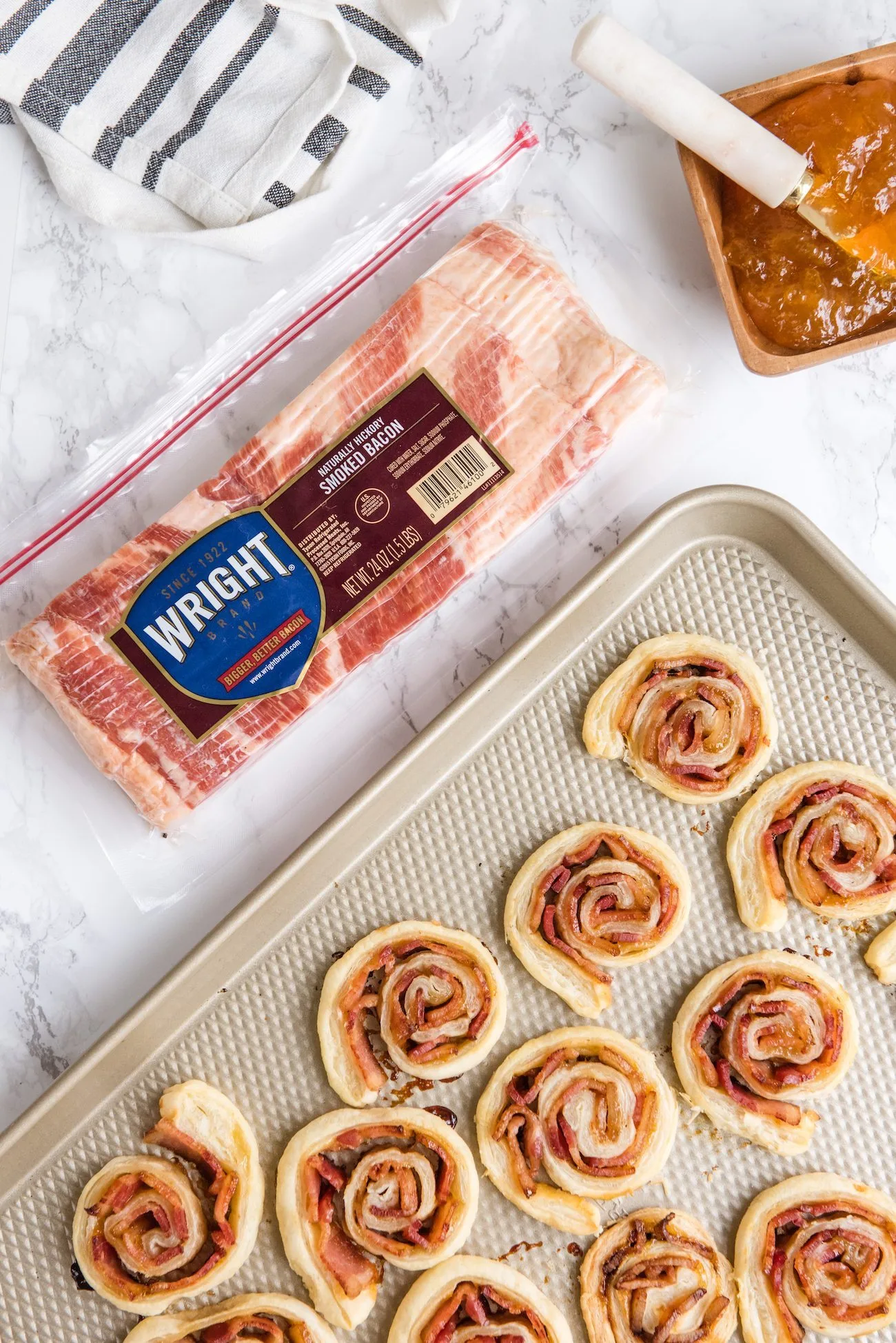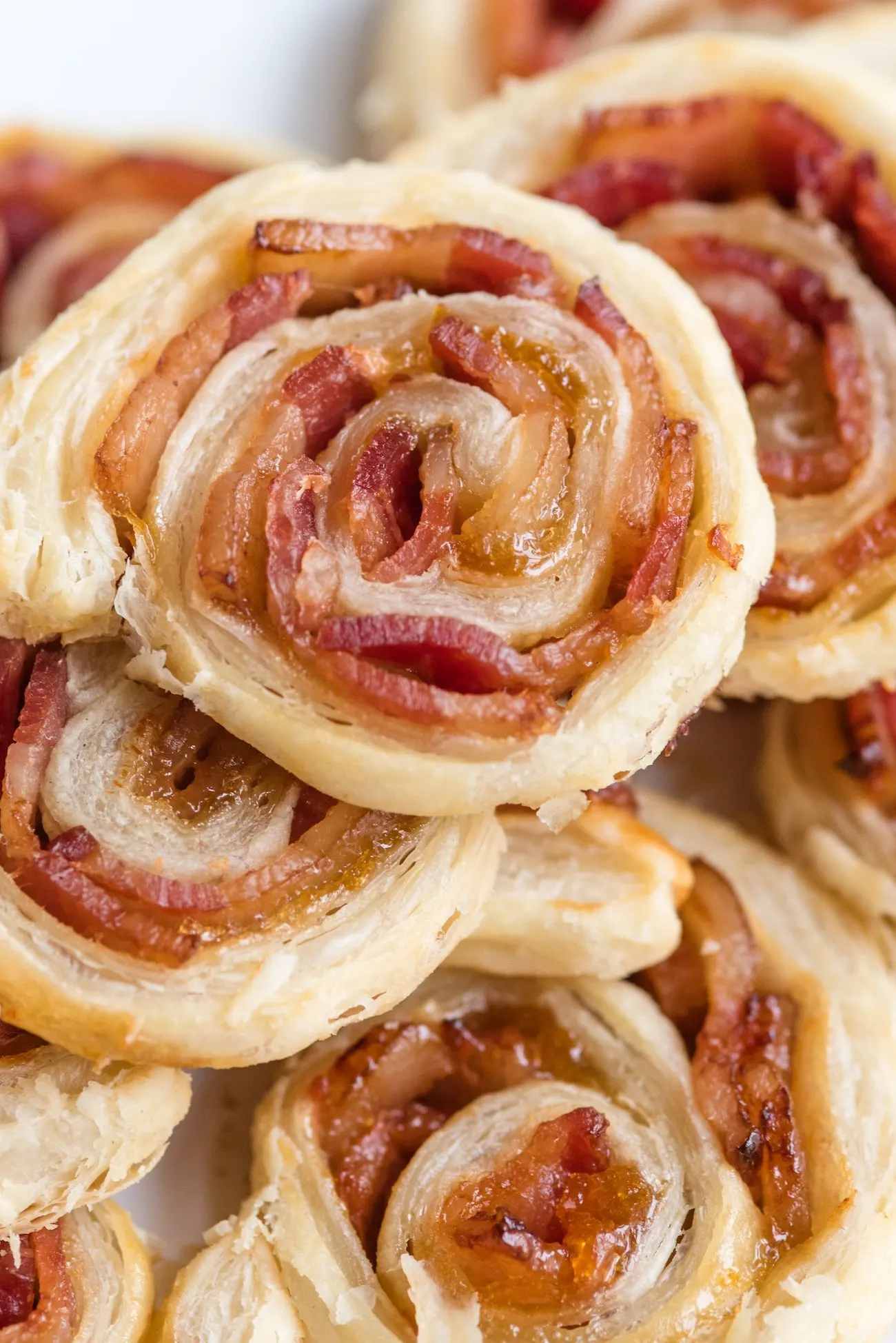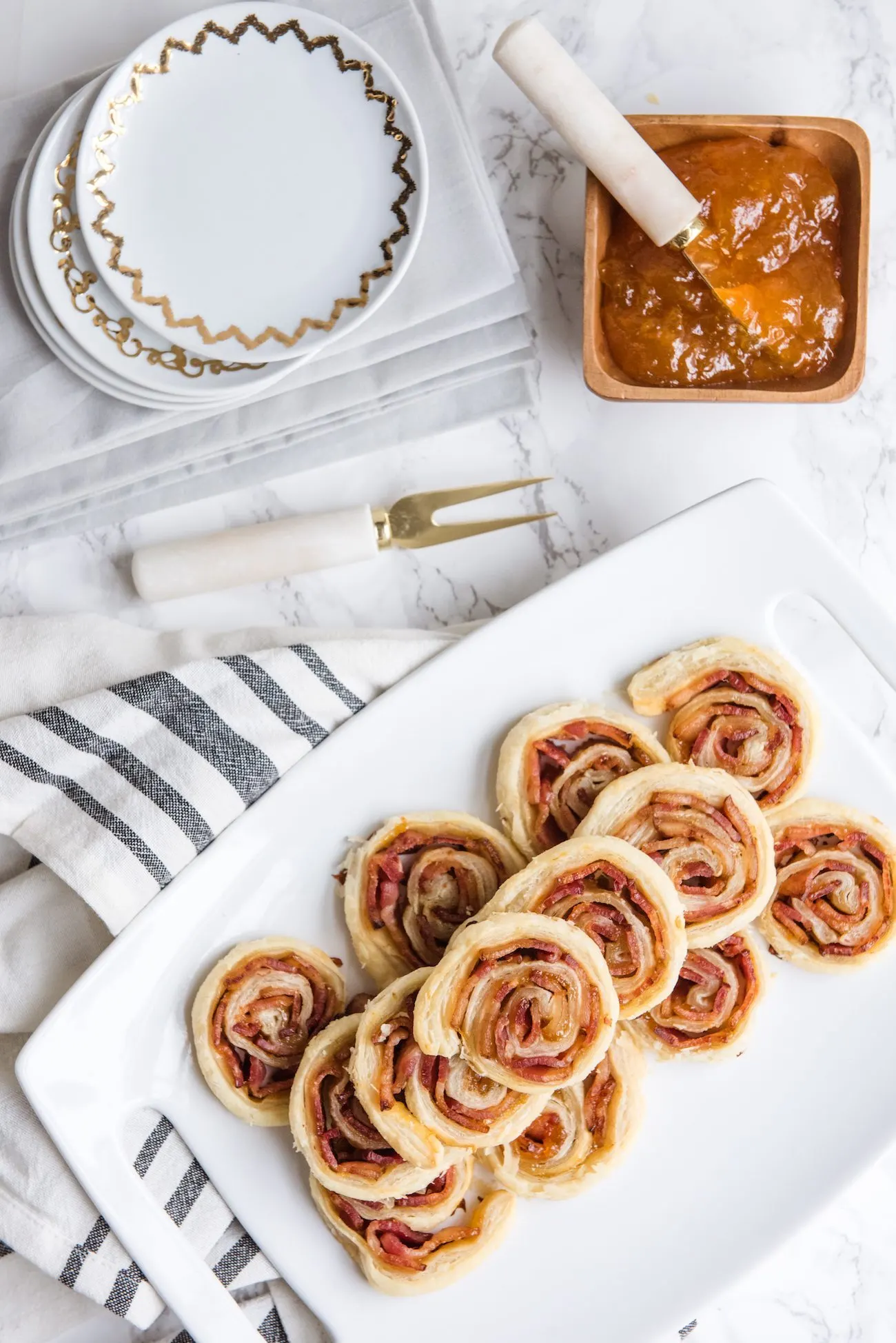 3. Keep a stash of yummy snacks! Stock the freezer with ready-to-bake appetizers that you can make ahead and pull out spur of the moment when guests drop in unannounced or with short notice. Pinwheels are great for this because you can make them with ready-made phyllo dough or puff pastry, assemble, and freeze them so you can simply slice and bake when you're ready for guests. Here I par-baked Wright® Brand bacon on a baking sheet and in the meantime spread a thick layer of apricot jam on a sheet of puff pastry. I loaded it up with the par-baked bacon, rolled it into a log and then put it in the freezer for an hour before slicing and baking until golden and crispy. So good!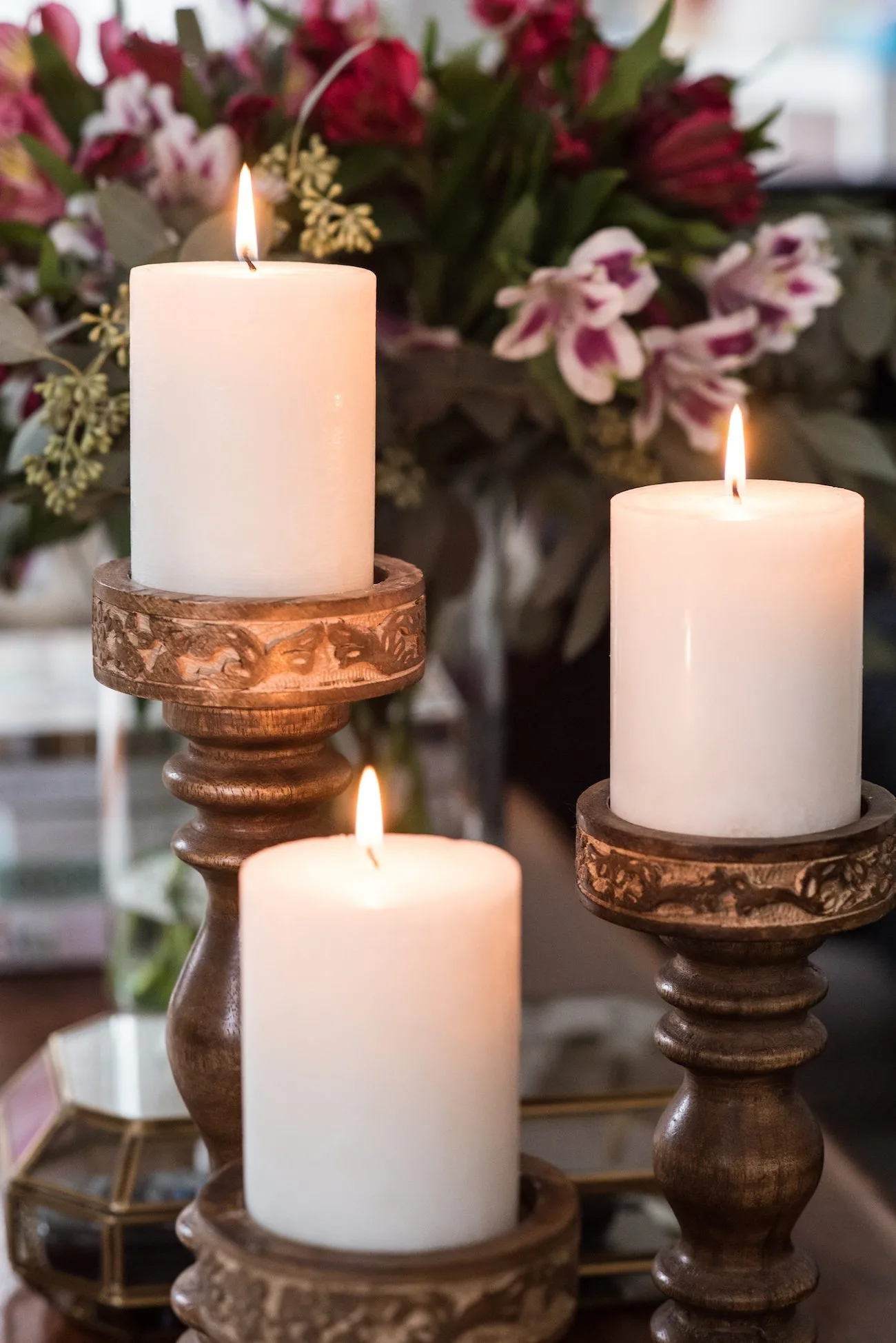 4. Create the perfect ambiance. Stash a bunch of fabulous candles in great holiday scents so you can light several just before guests arrive. The aroma and the flickering candlelight will lend itself to the ambience and create an instantly cozy vibe, no additional effort required. Even if you aren't expecting visitors, it only takes a moment to light candles and dim the lights to make things feels instantly festive, which is what the holiday season is all about!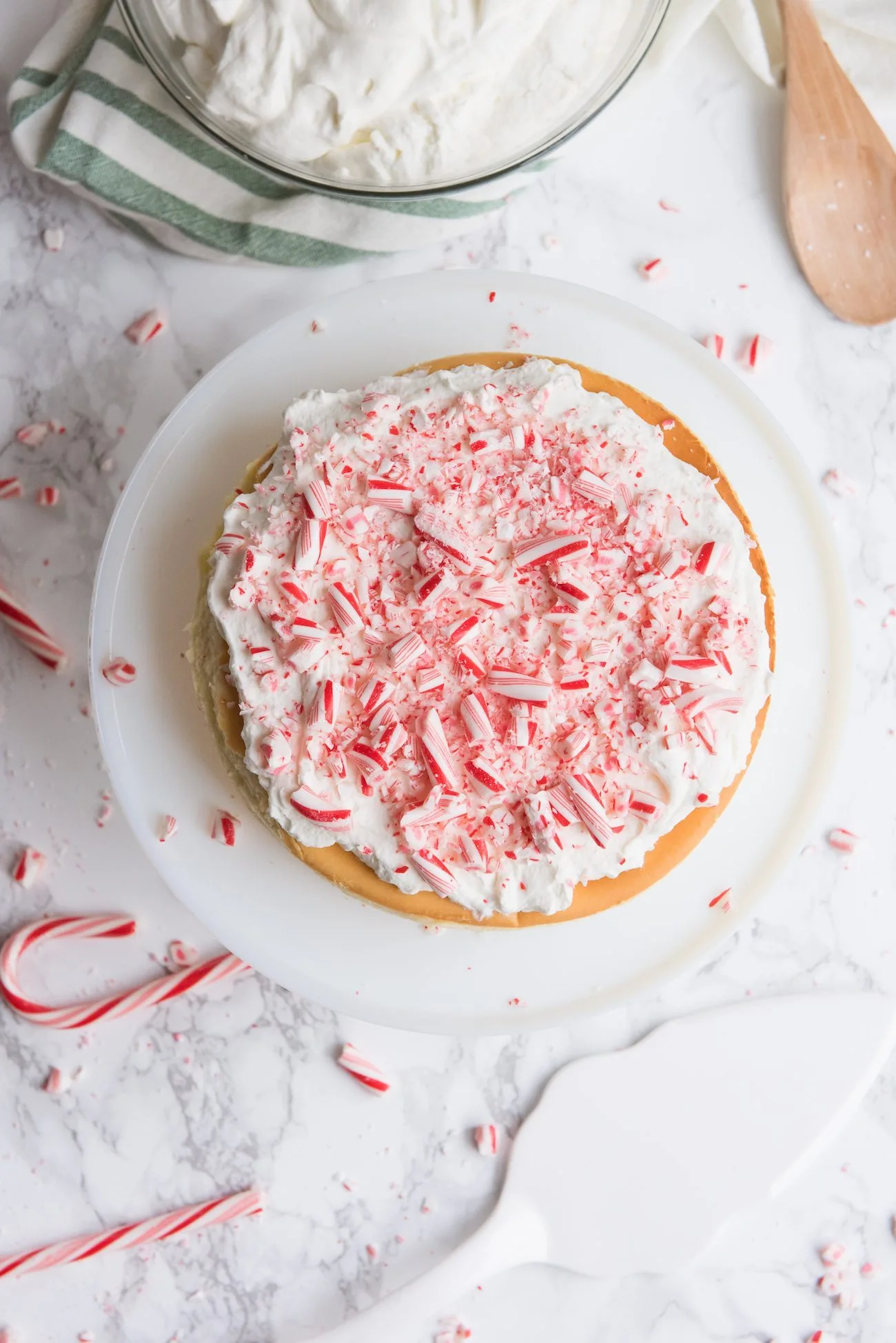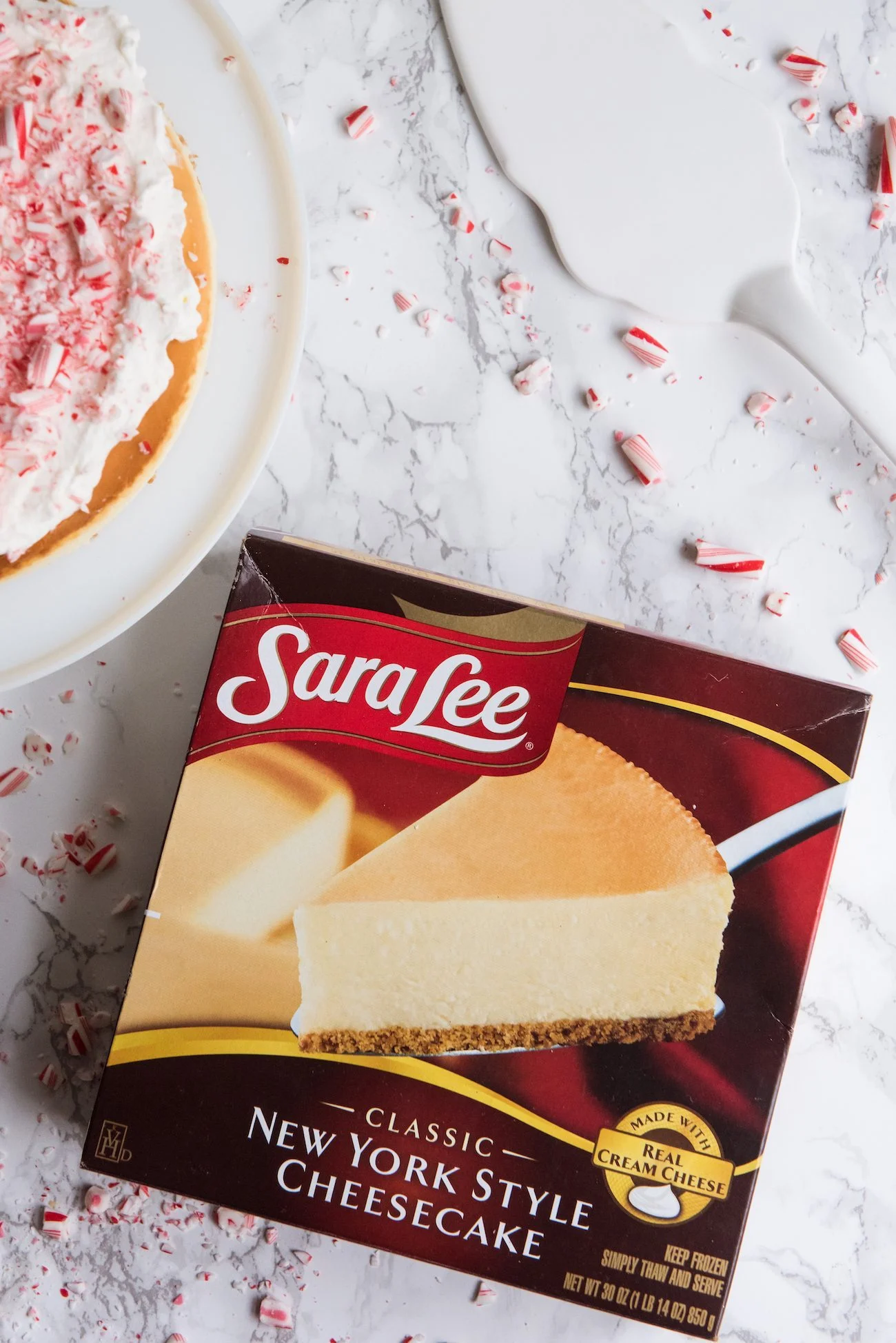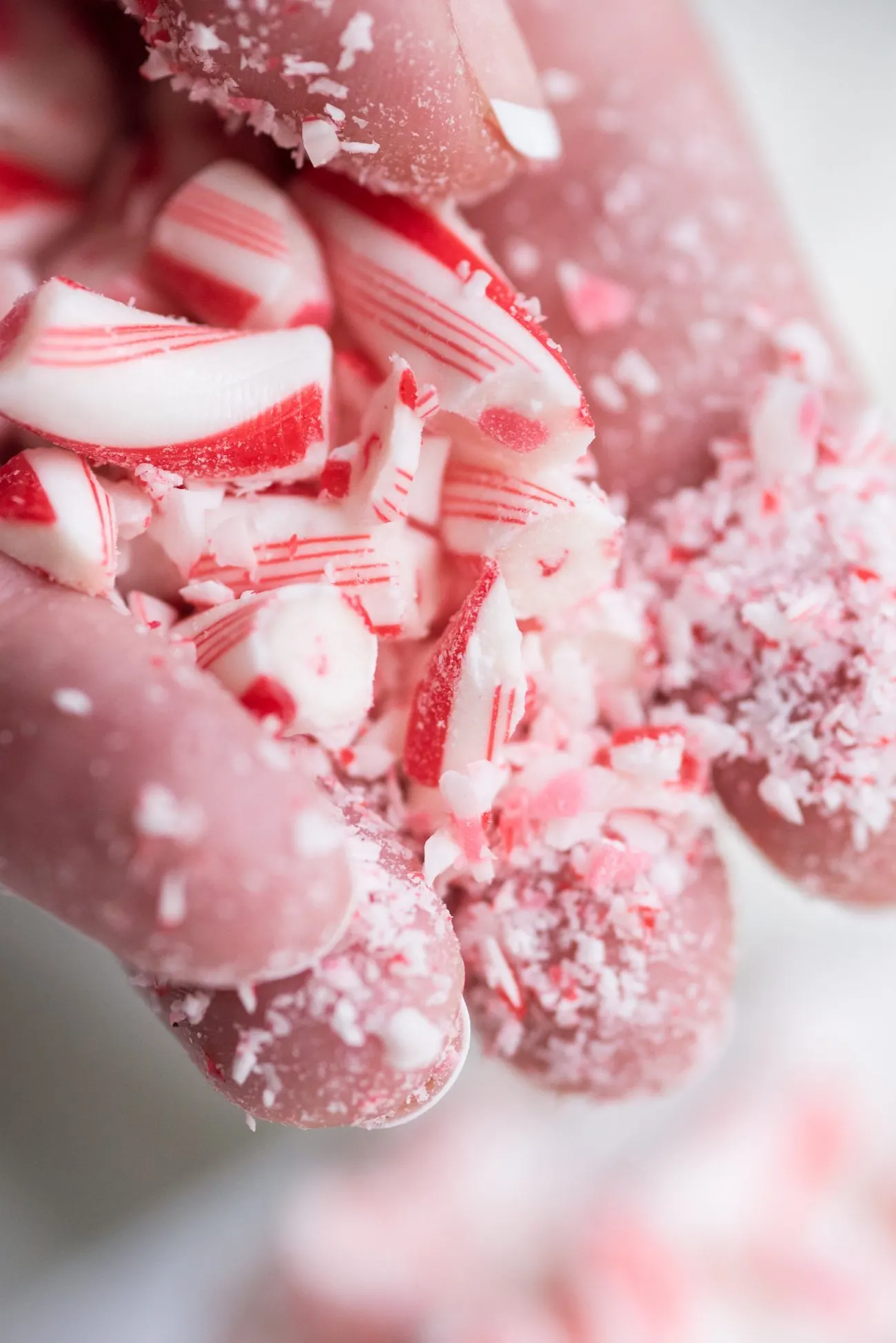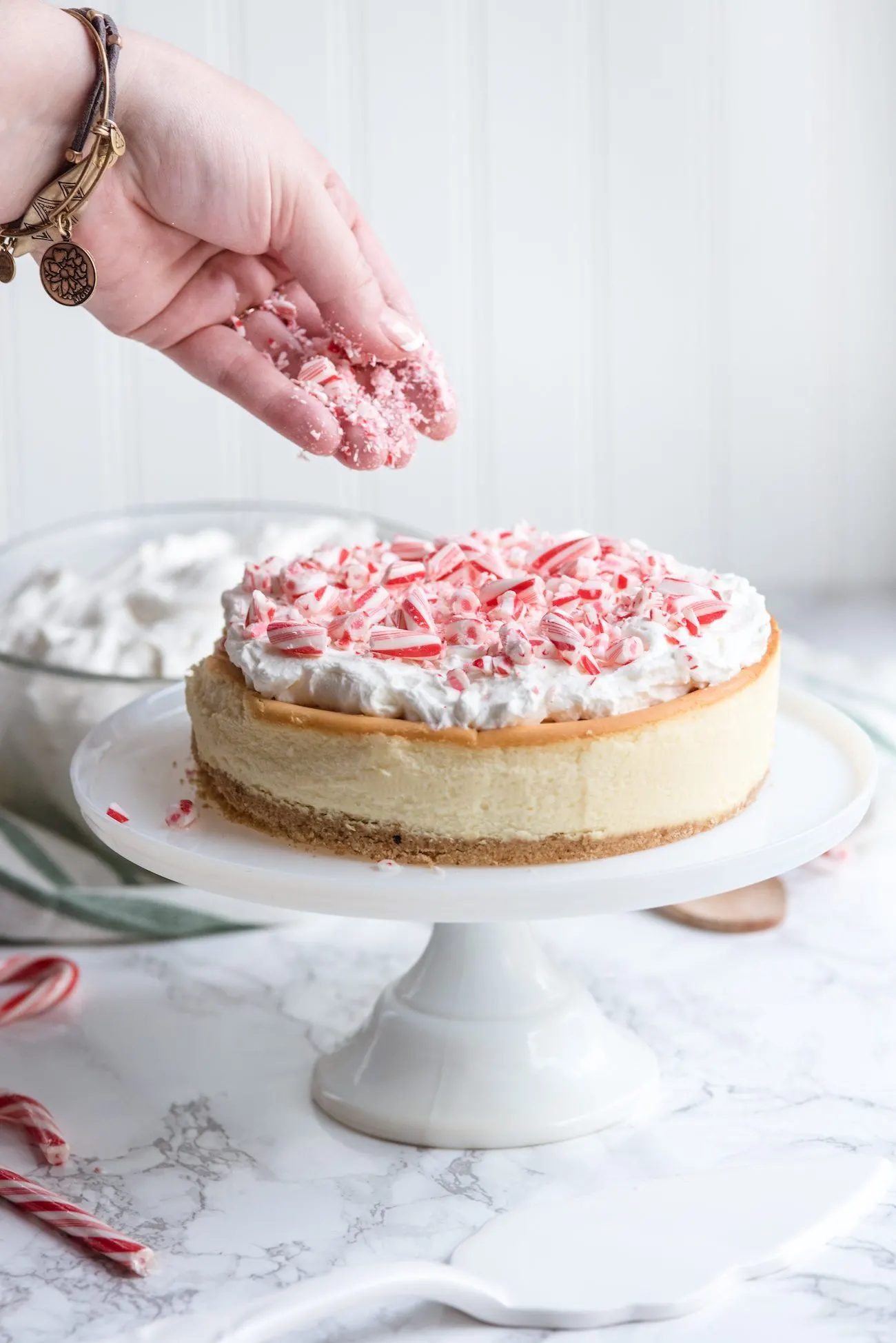 5. Keep a perfectly simple dessert in your repertoire. For an easy, delicious dessert on the fly keep a frozen cheesecake at the ready at all times. You can top it with things like whipped cream, crushed candy canes and salted caramel sauce for an instant holiday treat. Here I simply added a nice thick layer of homemade whipped cream to an already delicious Sara Lee® cheesecake and then added loads of crushed candy cane pieces. It is so pretty and the perfect dose of classic holiday flavor!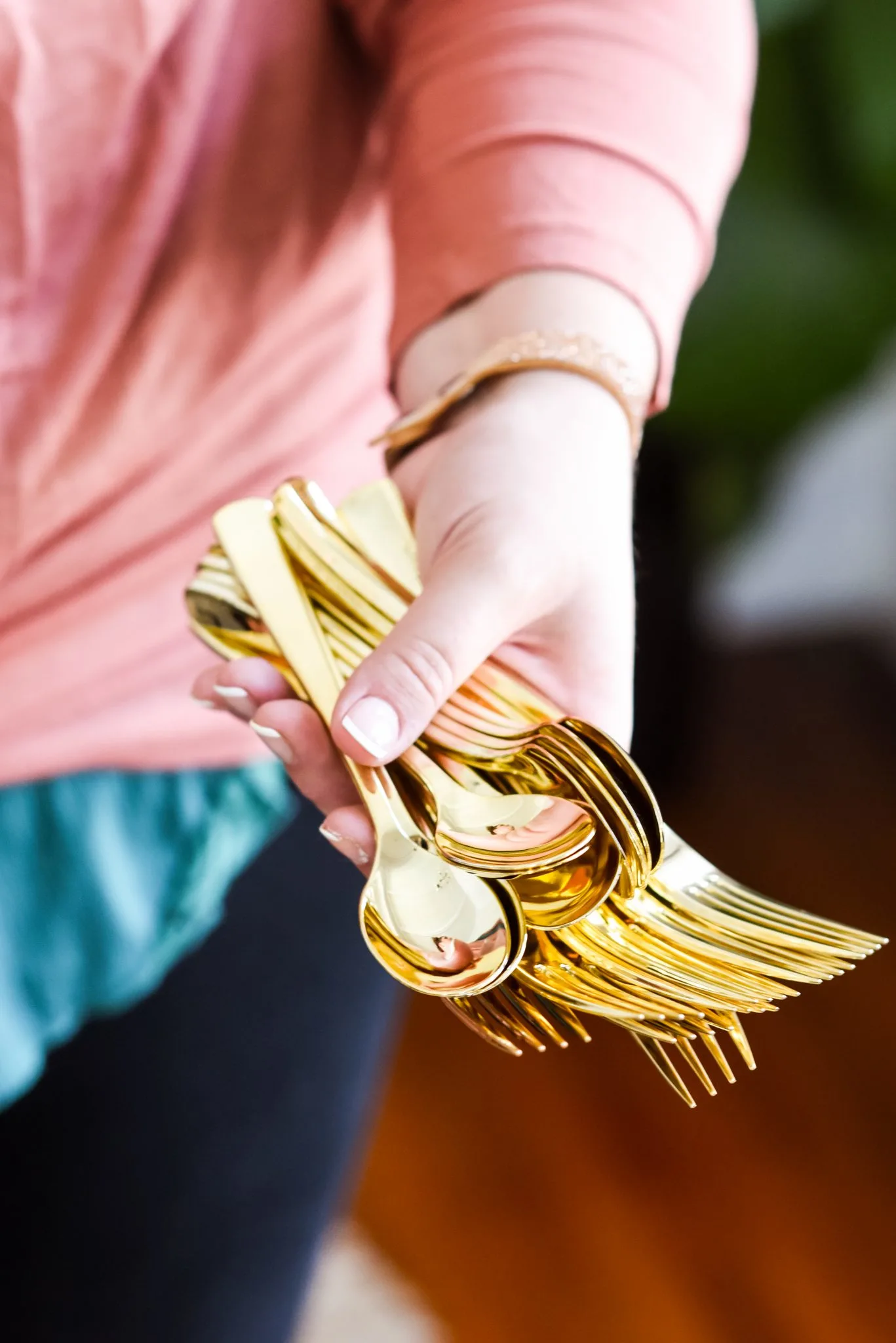 6. Create a stash of pretty plates, cups and flatware. At the start of the holiday season, stockpile a bunch of festive plates, cups, straws and napkins in fun holiday prints, colors and patterns so you're ready for guests at any time. I generally always just use my normal plates and napkins, but during the holidays when guests are more frequent this tip helps to keep your prep work and cleanup to a minimum while still setting the stage for a really great seasonal soirée. And yes! Those gold forks are plastic and they're one of my favorite things to keep one hand, because they elevate a celebrations and they look great, but they're also super affordable.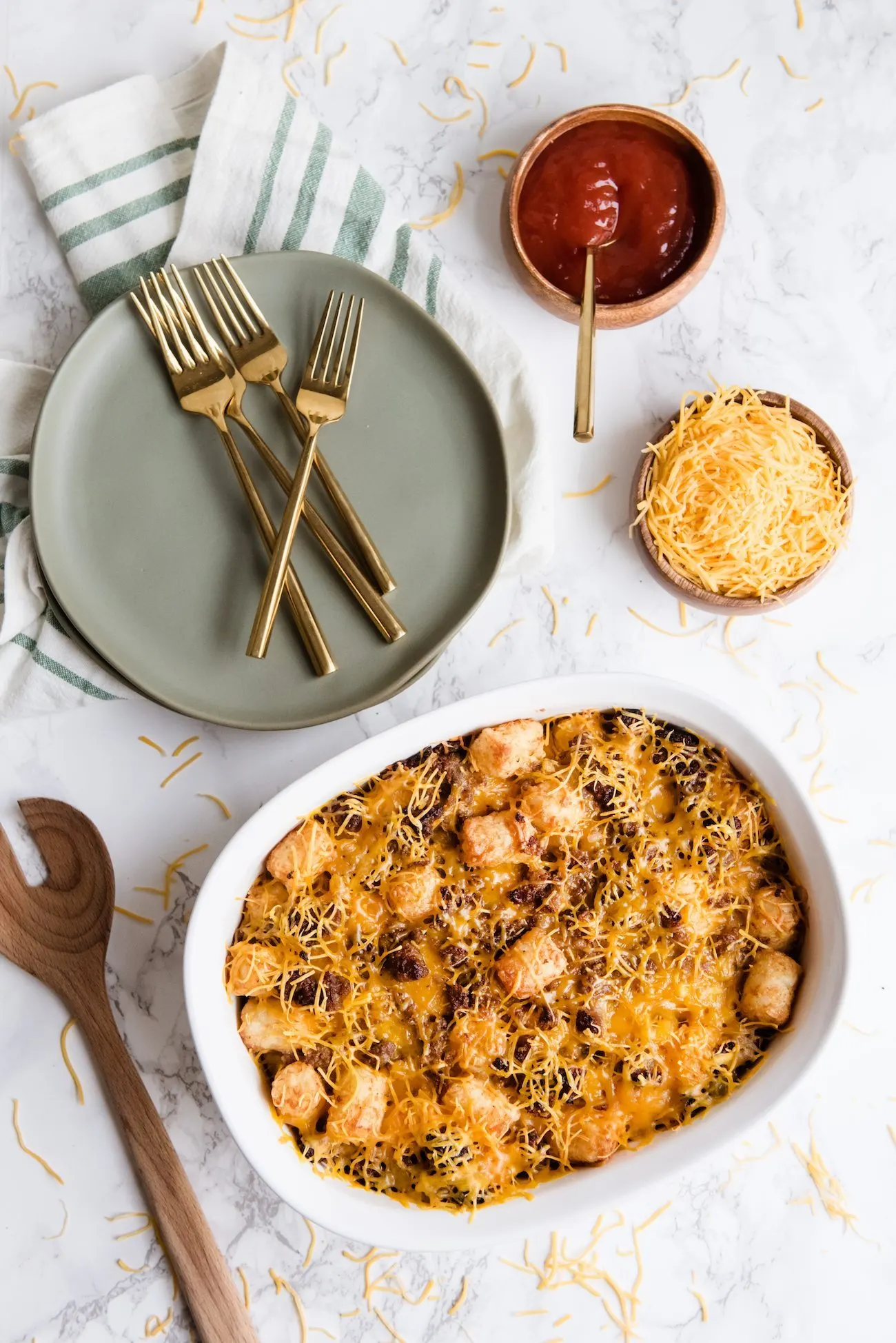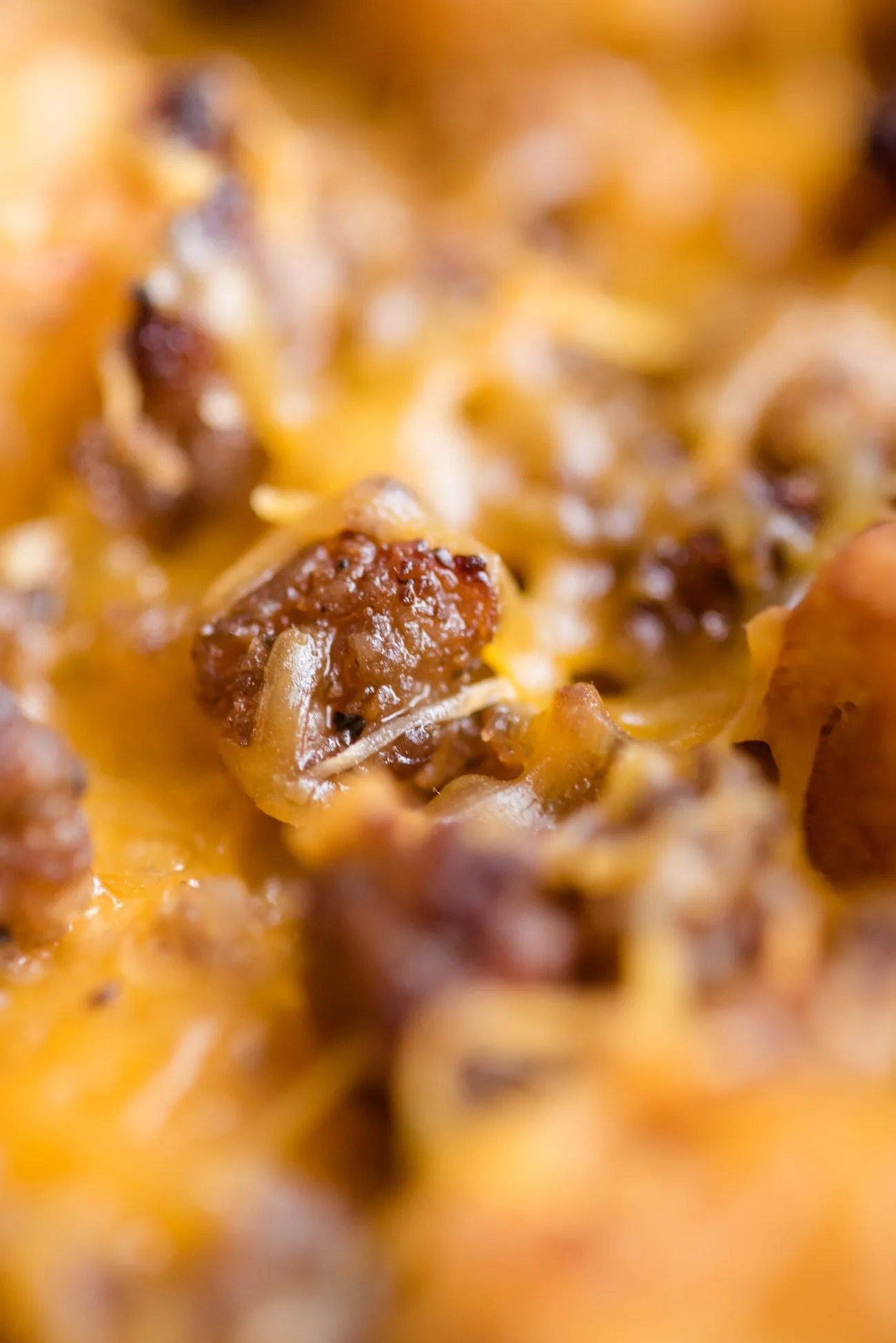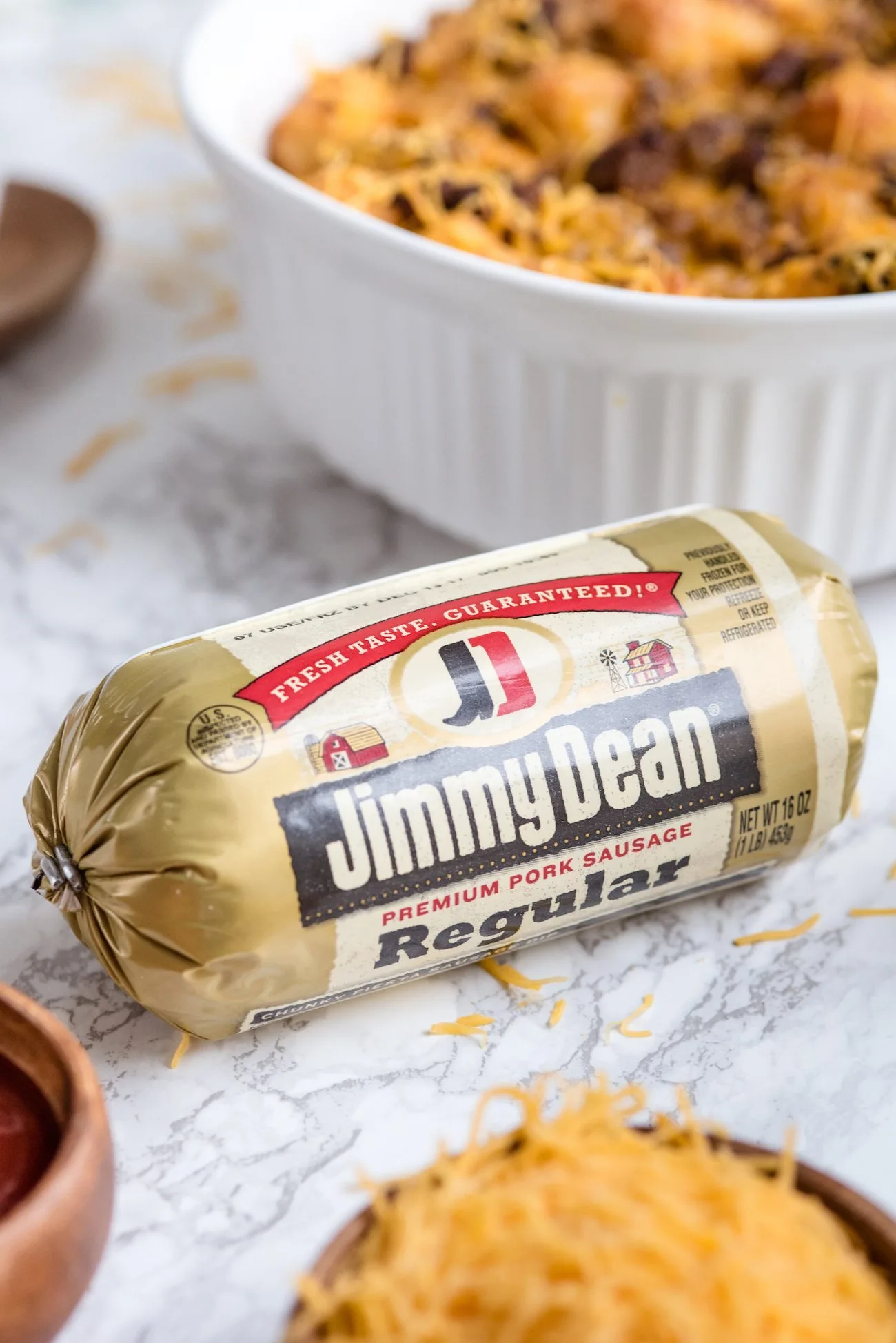 7. Prep breakfast the night before. For overnight visitors, a make ahead breakfast casserole is absolutely the only way to go. I love making egg and potato dishes that you can prep the night before, tuck into the fridge and then pop in the oven in the morning while the coffee is brewing. Here I combined cheese, browned Jimmy Dean® fresh pork sausage, potato tots, and eggs whisked with milk and seasonings in a casserole dish and then baked for an hour at 350° until nice and crispy and golden around the edges. It was a total crowd pleaser!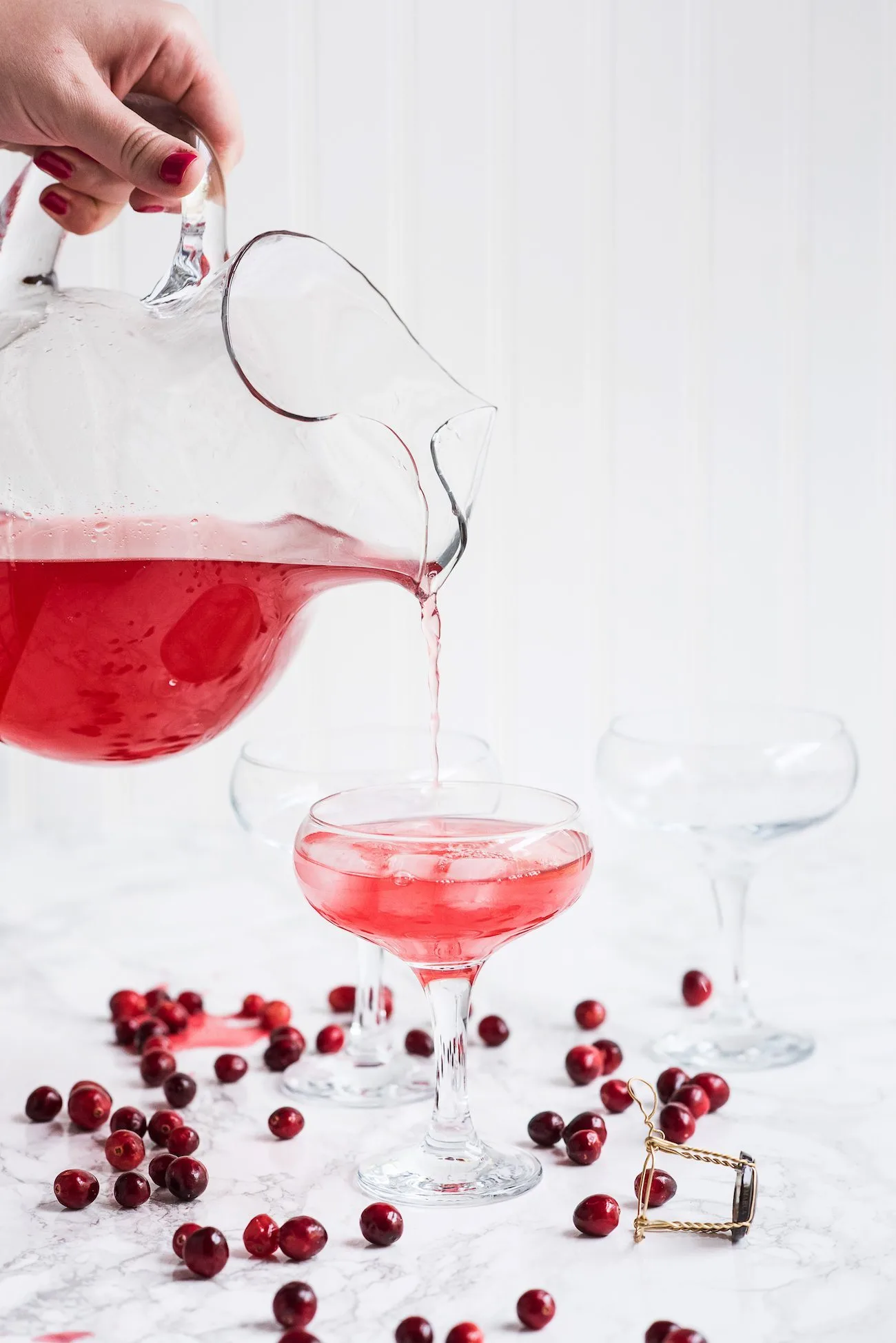 8. Serve mocktails by the pitcher. My best tip for entertaining any time of the year is to make large batches of mocktails in a pretty pitcher that allows for easy self-serve pouring. It keeps guests happy and it frees you up to mingle and welcome guests instead of having to play bartender. To make things even more fun, consider an array of garnishes to mix and match with whatever tasty concoction you've whipped up!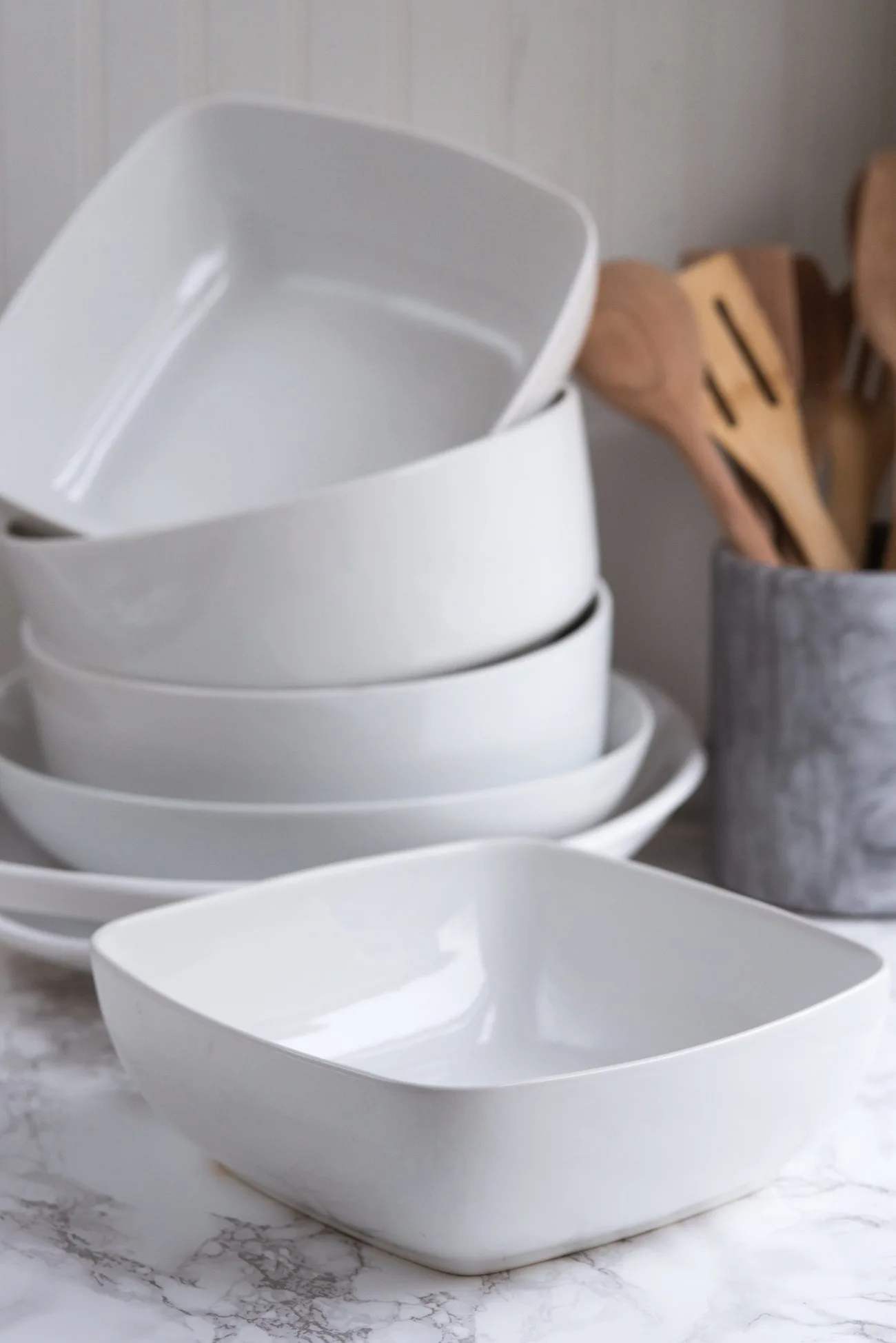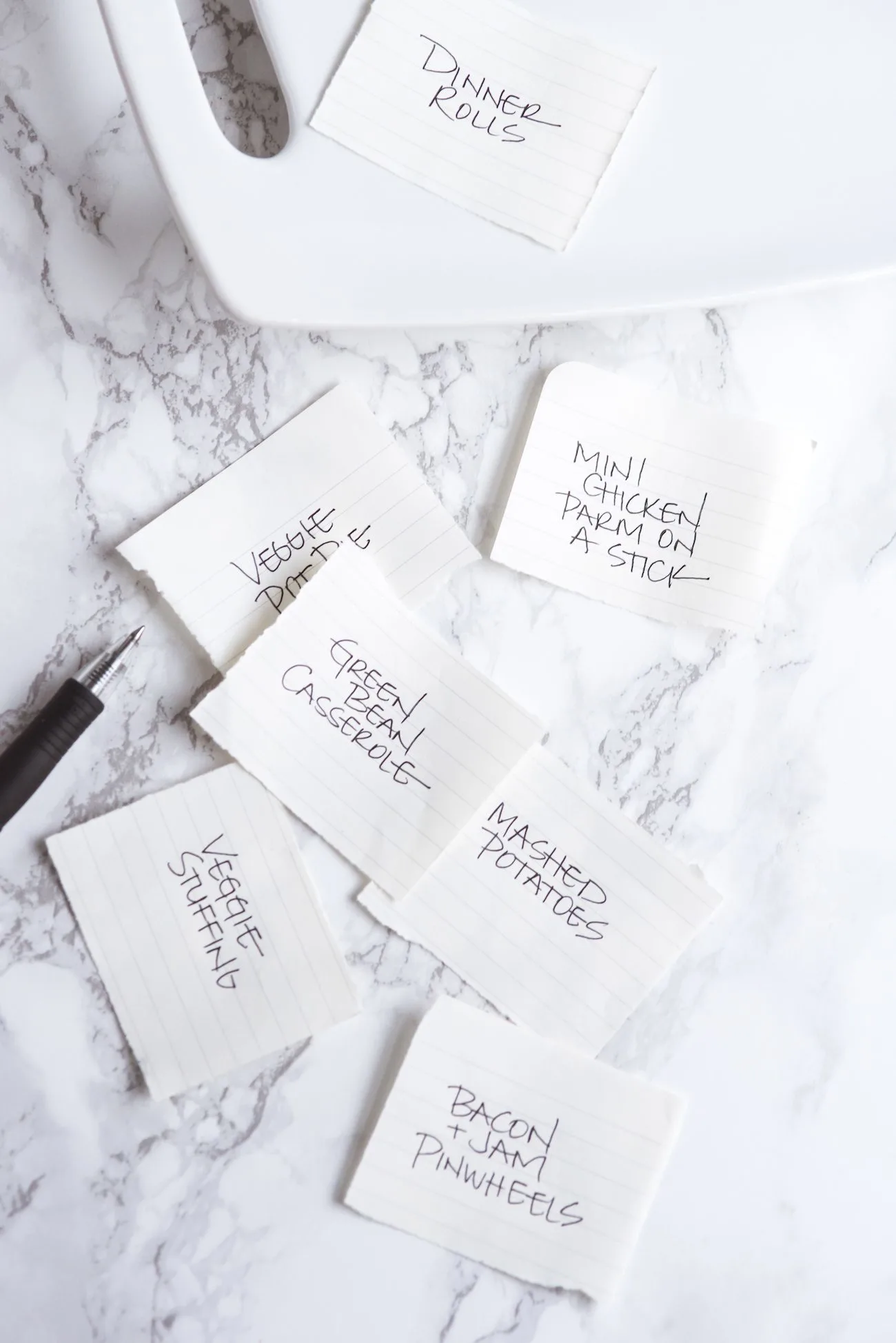 9. Organize your game plan in advance. When prepping for a larger scale party, do as much as you can the night, day or even the morning before. Set out your serving pieces and label them for what dish will go in each. Make sure to do all the dishes the night before so you're starting with a clean slate. Also, start prepping further in advance than you think you need to – somehow time always goes faster than we think it will!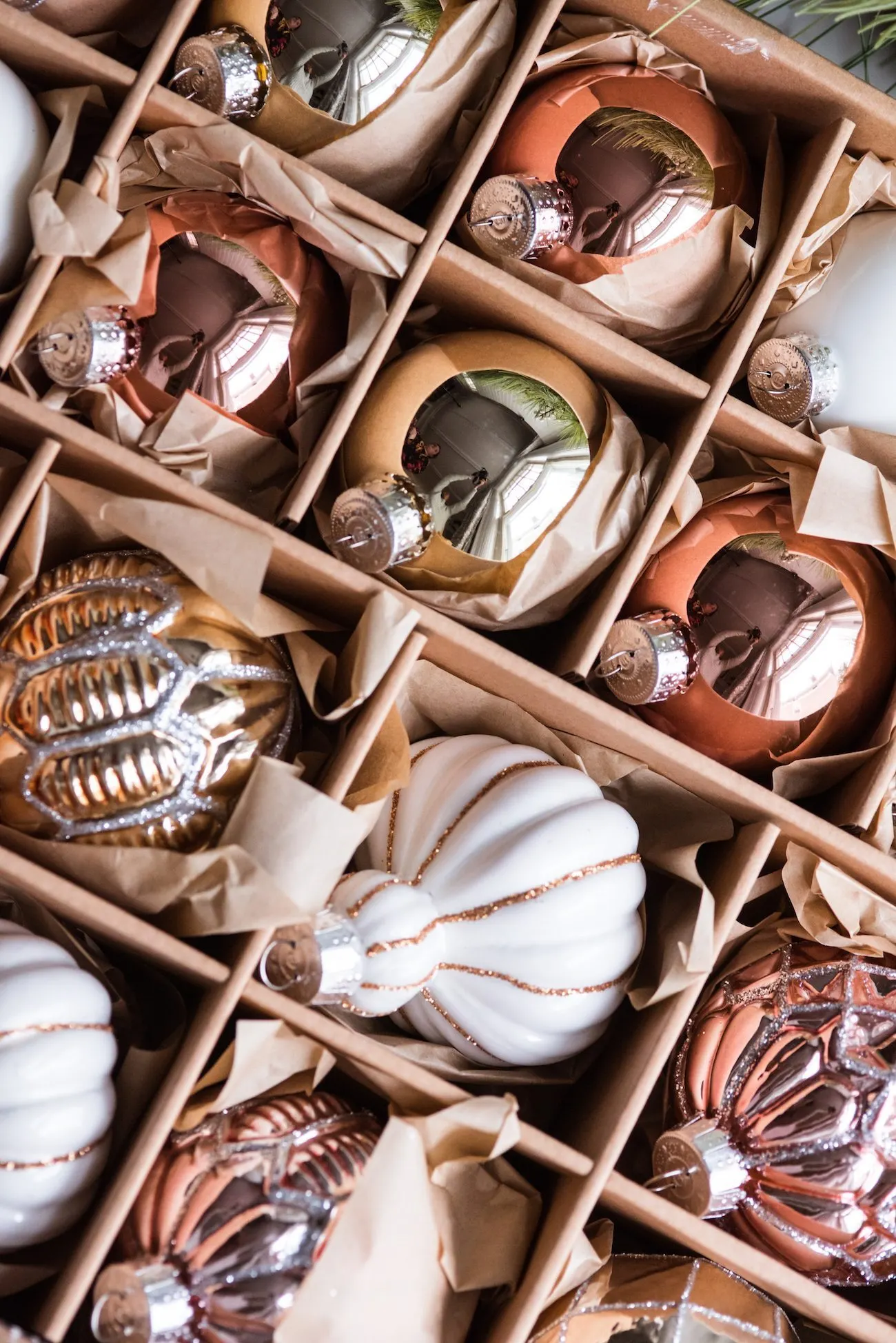 10. Remember, entertaining is fun. So, in other words, stay calm! This is my very best tip of all. Remember that the holidays are about the people we share them with and entertaining simply should not ever feel stressful or overwhelming. Your friends will have even more fun if they see you relaxed and enjoying yourself, too, so keep it all in perspective and pour another egg nog!
[Art direction + recipe concepts by Cyd Converse | Photos by Alice G. Patterson.]

This post was sponsored by Tyson. I received compensation for this post, but all opinions are my own. Read more about our editorial policies.