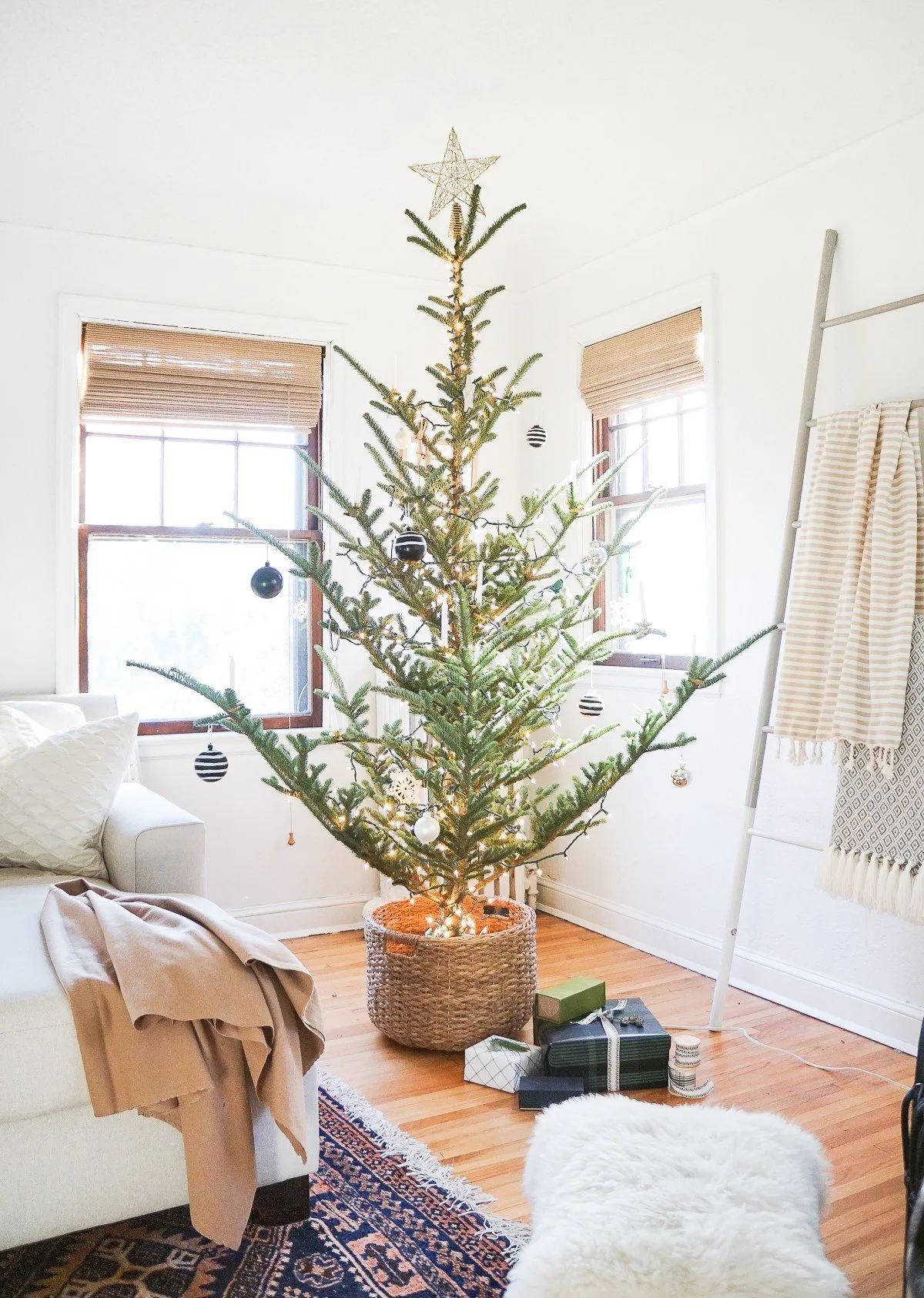 Whatever it is about the holidays, I become a total Instagram junkie this time of year. I guess you can call me a sucker for an excessive number of photos of Christmas lights, homemade ornaments and cups of cocoa. Like a good holiday movie, I just can't get enough of catching a glimpse of how people are celebrating. Maybe it's simply that seeing all the incredible joy this time of year inspires just makes me so damn happy. Basically, I'm a big Christmas season nerd and I can't fight it! Today I'm sharing 10 seriously inspiring Instagram accounts you absolutely need to be following this time of year! Prepare yourself for an influx of gift ideas, recipes, cocktails and Christmas trees. While you're at, be sure to give me a follow, too, if you're not already! In addition to new posts I also share glimpses of favorite holiday posts from the archives, my personal holiday season adventures, and cute photos of my sweet little kid, too.
Michael of @inspiredbycharm | My friend Michael of the truly beautiful home decor and lifestyle site Inspired By Charm completely inspired this entire list. Michael's holiday decor is the definition of "extra" and his Instagram feed goes from gorgeous to straight up over the top this time of year. Follow him!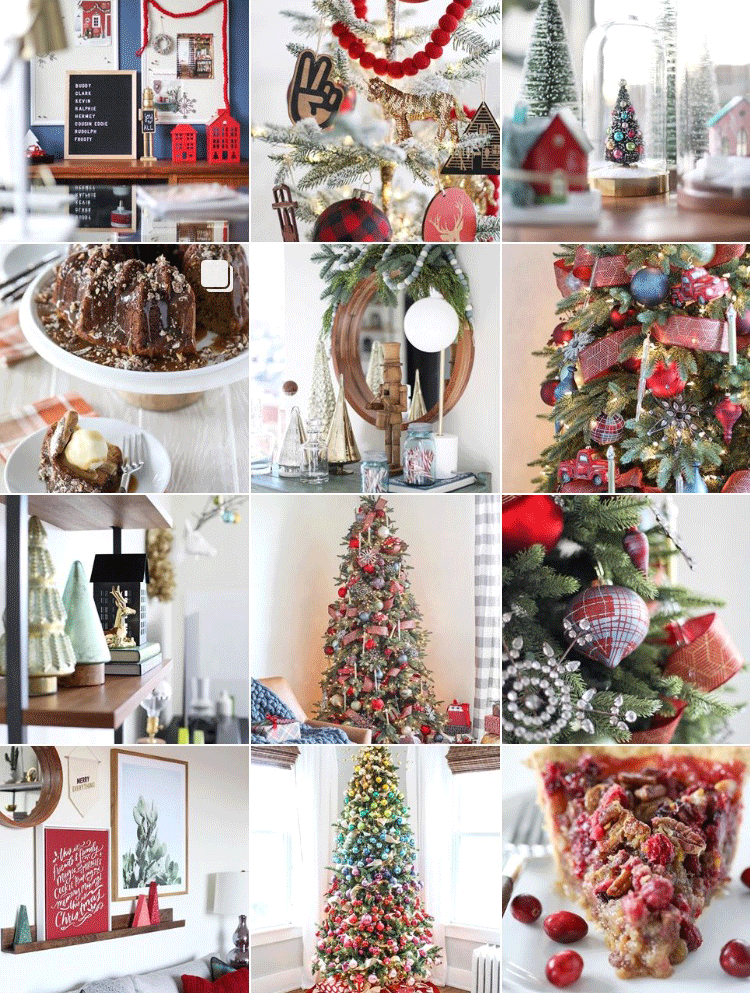 Alaina of @alainakaz | Co-founder of The Everygirl, I'm actually almost more a fan of Alaina's own blog The Elizabeth Street Post! Her Instagram feed is over the top gorgeous and feeling particularly festive lately.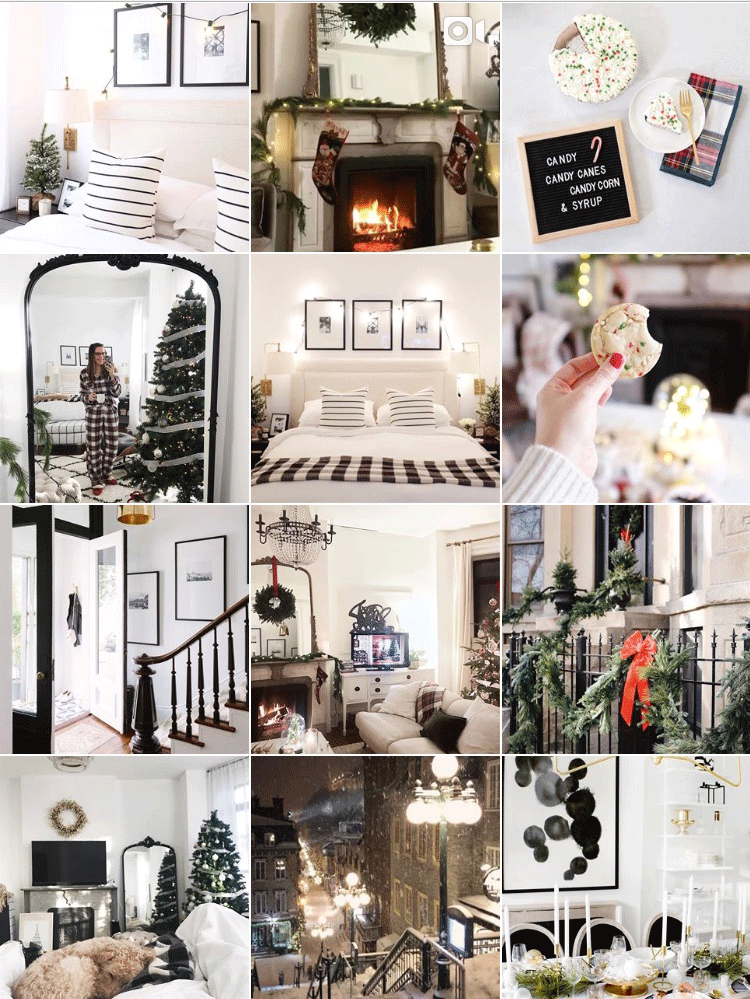 Lucy of @mscraftberrybush | On her blog Craftberry Bush, this lady is bringing all the holiday cheer hard right now. Her Instagram feed follows suit with garlands, plaid and cute puppy shots aplenty. AKA all of my very favorite things.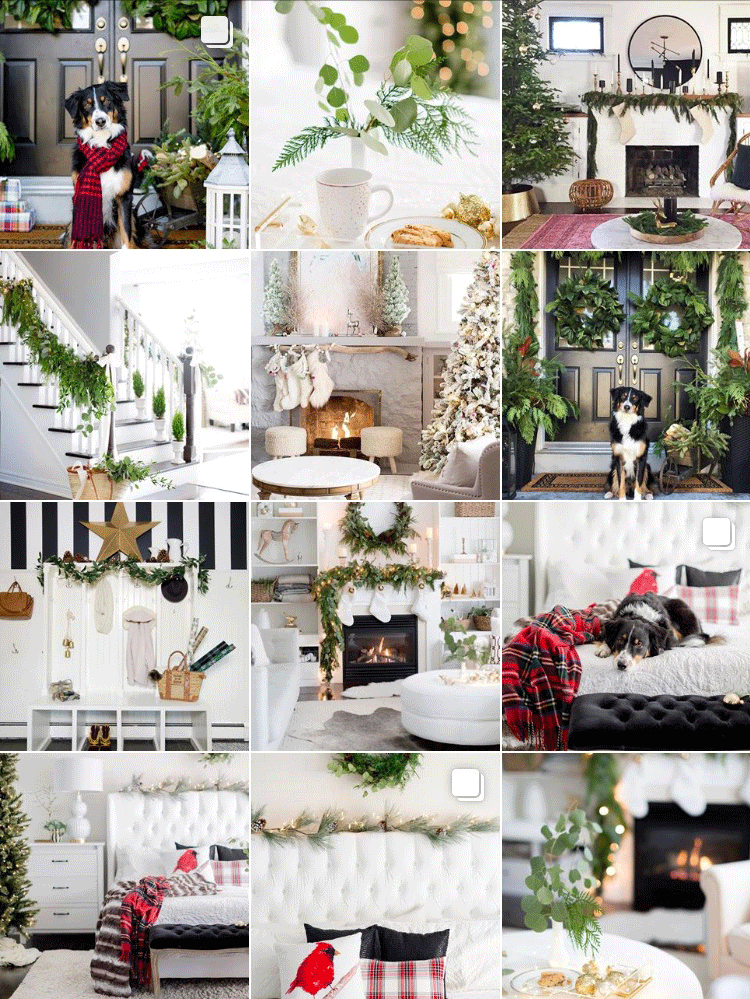 Abby of @abbycapalbo | Abby is a New England based stylist with an eye for the kind of classic New England design that I absolutely love as a Northeast girl myself, but with a fresh take that is modern, simple and just gorgeous. Stay tuned because I know her feed is only get to cozier as the next few weeks go on.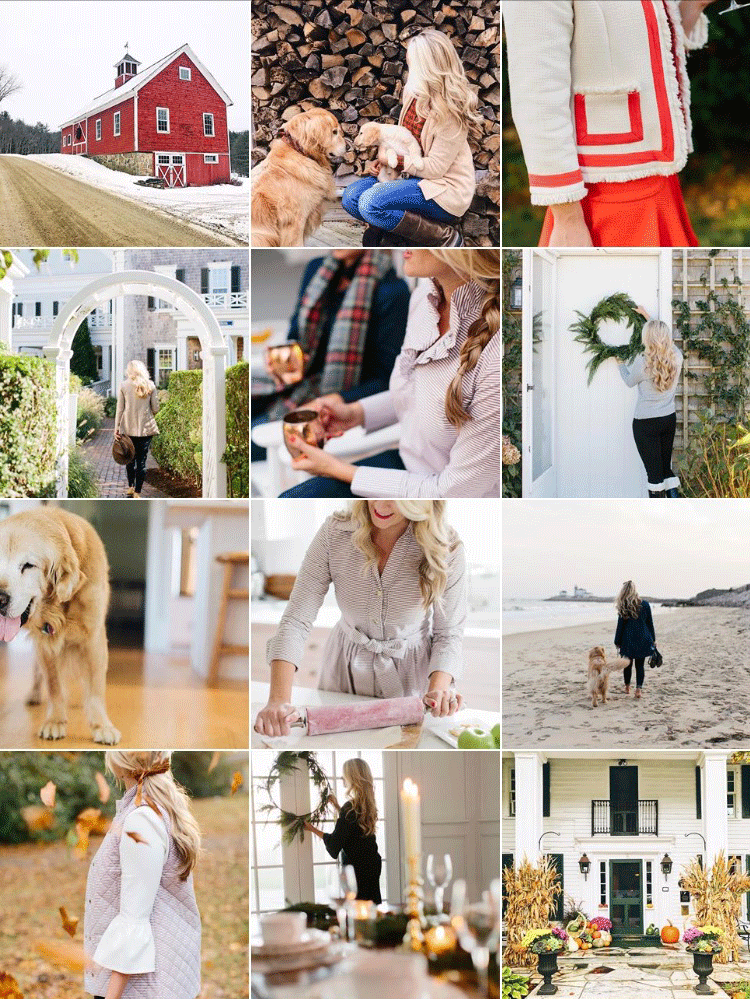 Jeran of @oleanderandpalm | My sweet friend Jeran of the blog Oleander + Palm is another one of those friends who just always seems to be killing it in the style department. Her California Craftsman house is currently all decked out for Christmas and I am in love with every last detail.
Deborah of @bvintagestyle | Sometimes I feel like it's so hard to achieve that simple, minimal, slightly vintage-inspired holiday decor look but Deborah's feed brings it all to life. If the sweeter, simpler Christmas look is your vibe, don't miss her feed!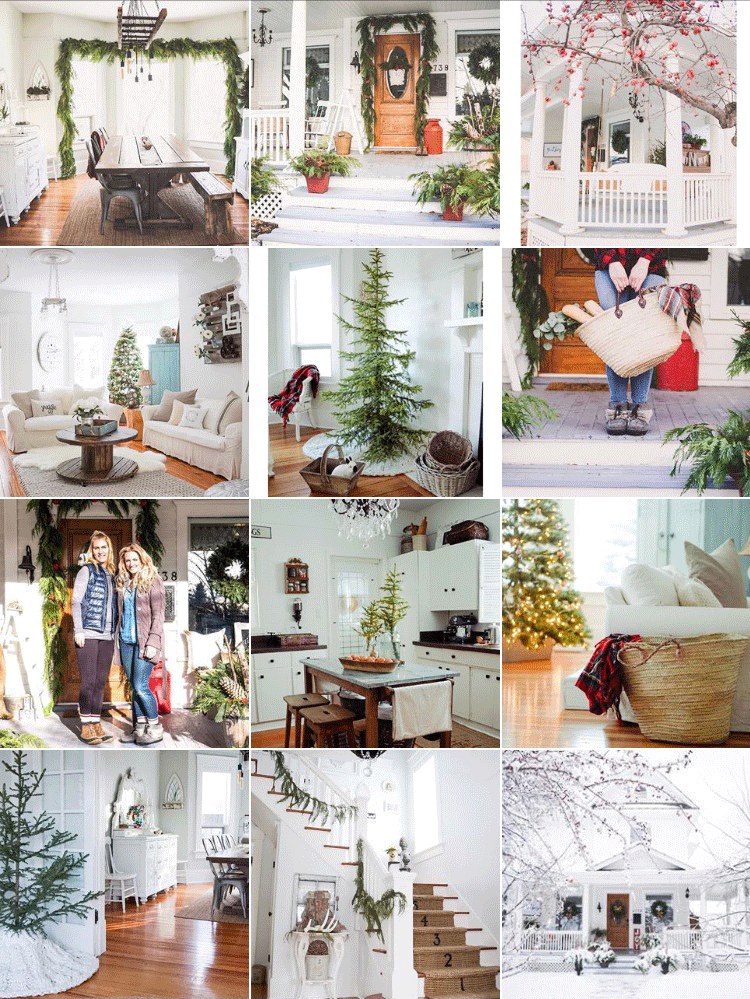 Cassandra of @coco.kelley | Truth be told, Cassandra's feed, like her site Coco Kelley, has a warmth and cozy vibe to it that I just love all year long. Add in some fresh greenery and twinkle lights and you really stand zero chance of going wrong.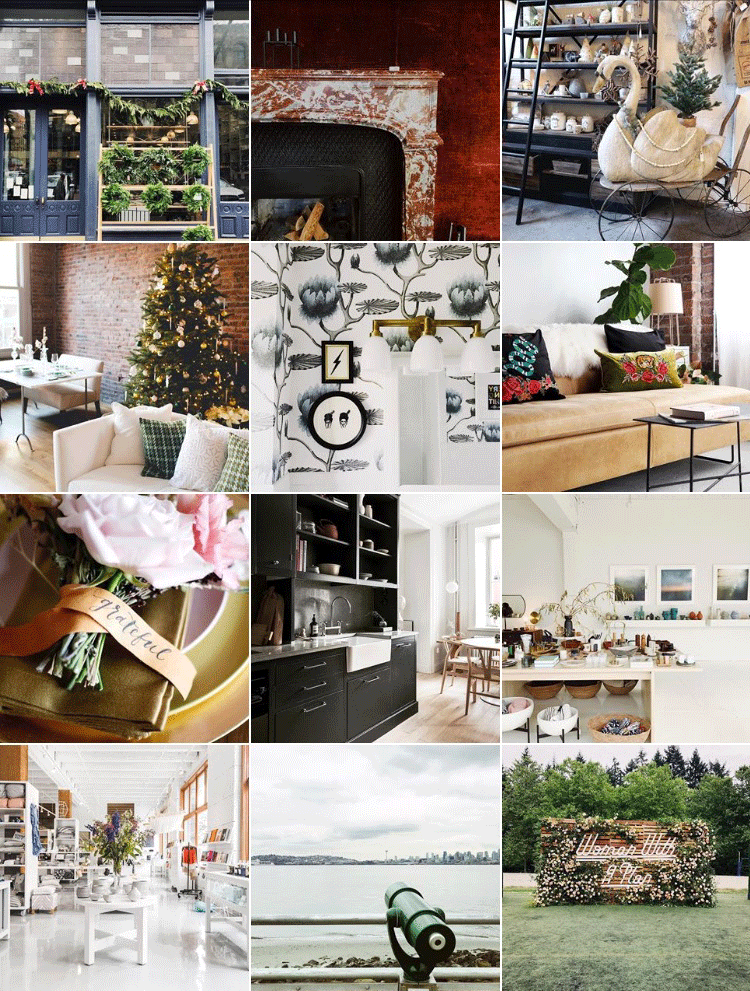 Allison of @thegoldensycamore | While a rather new follow for me, I'm already totally digging Allison's warm farmhouse vibe for the holidays. Plus, as noted before, where there is plaid and cute dogs, I'm all in.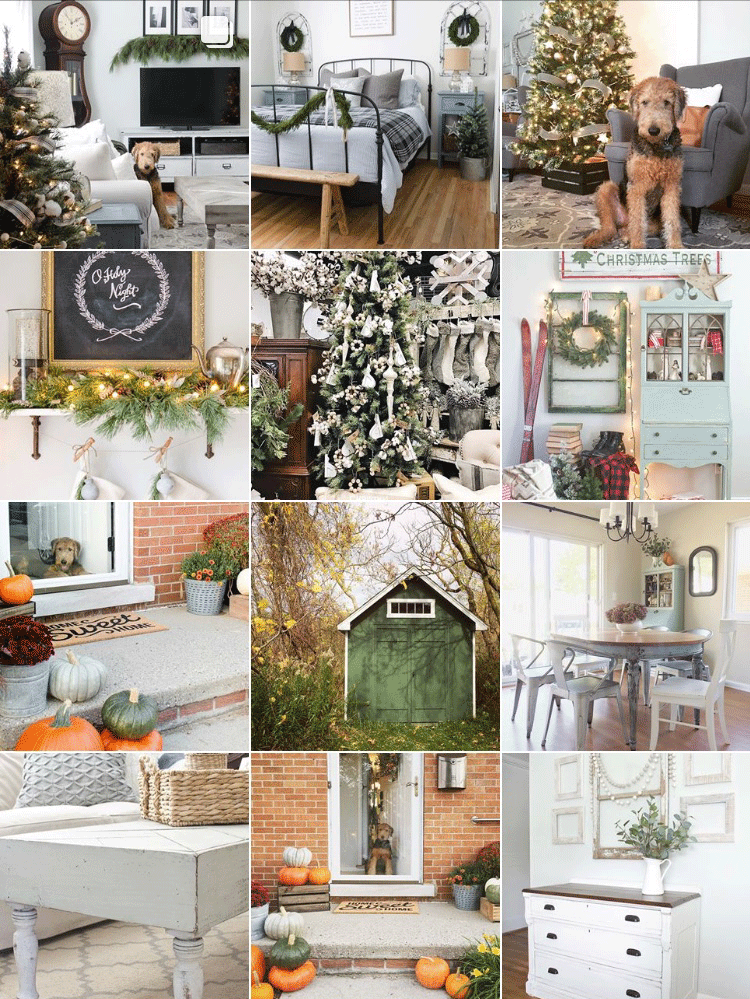 Anna of @inhonorofdesign |In Honor of Design Anna and her husband Gabe run the blog and they also parent five seriously adorable kiddos. Anna's feed is full of the warm, family fun that makes you remember being a kid so add in some seriously gorgeous photos and I'm a huge fan.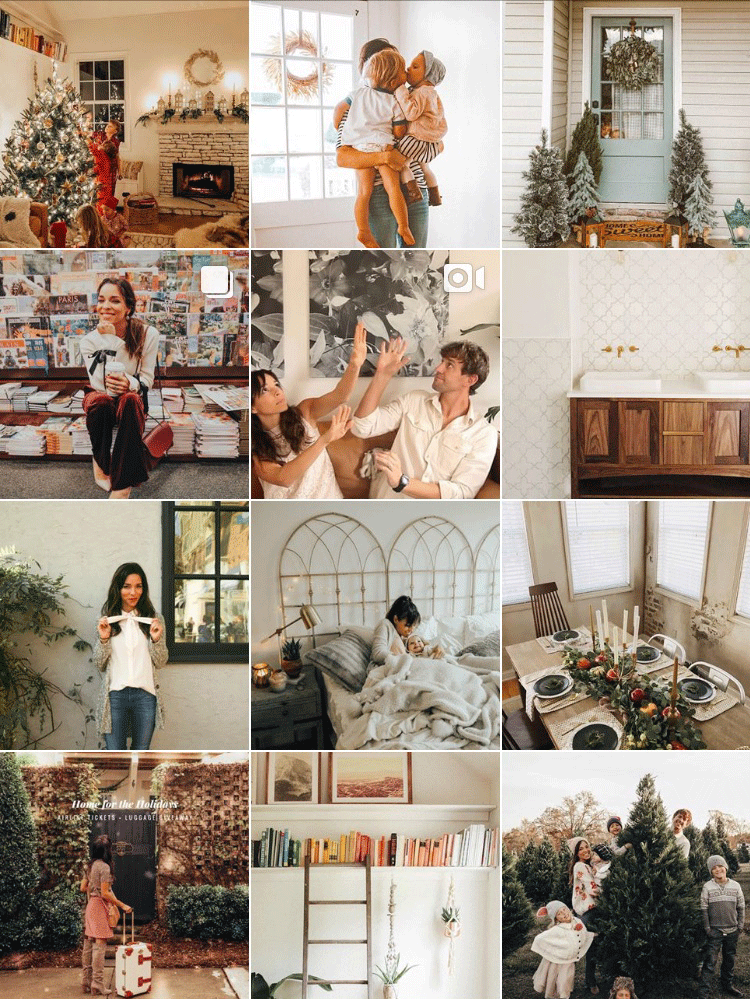 Erin of @francois_et_moi | Another seriously gorgeous feed loaded with holiday cheer, I totally dig Erin's modern take on classic design. Her love for handmade details is totally in line with my own and it comes to life on her blog Francois et Moi as well.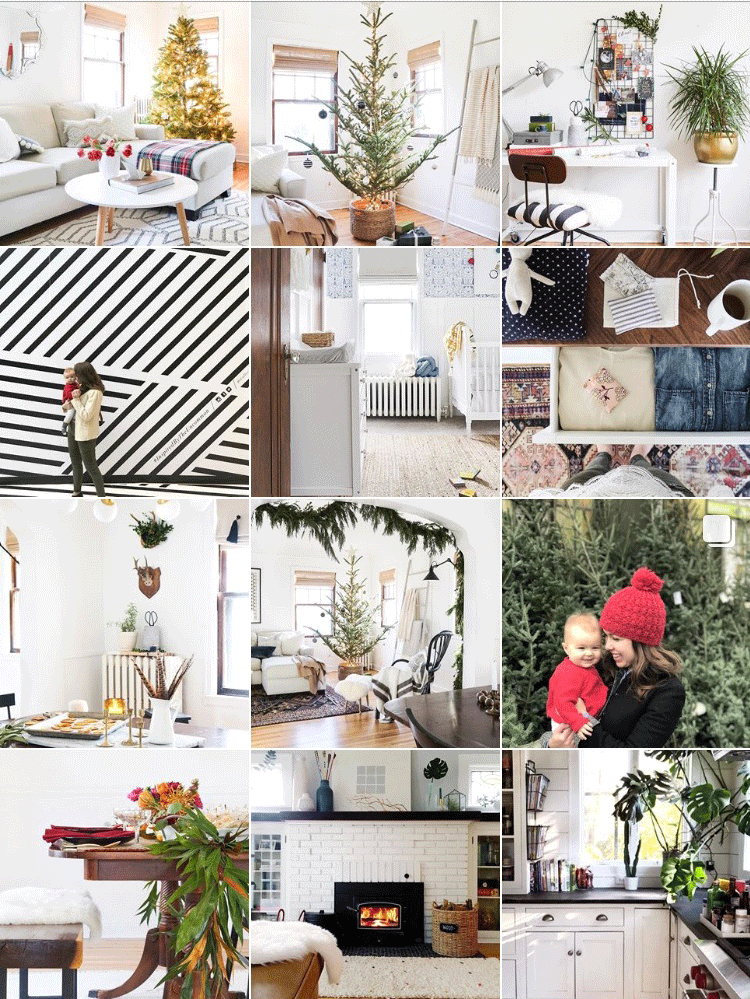 [Lead photo by Francois et Moi.]