This post was sponsored by 34 Degrees. Thank you for supporting
the sponsors that help make The Sweetest Occasion possible!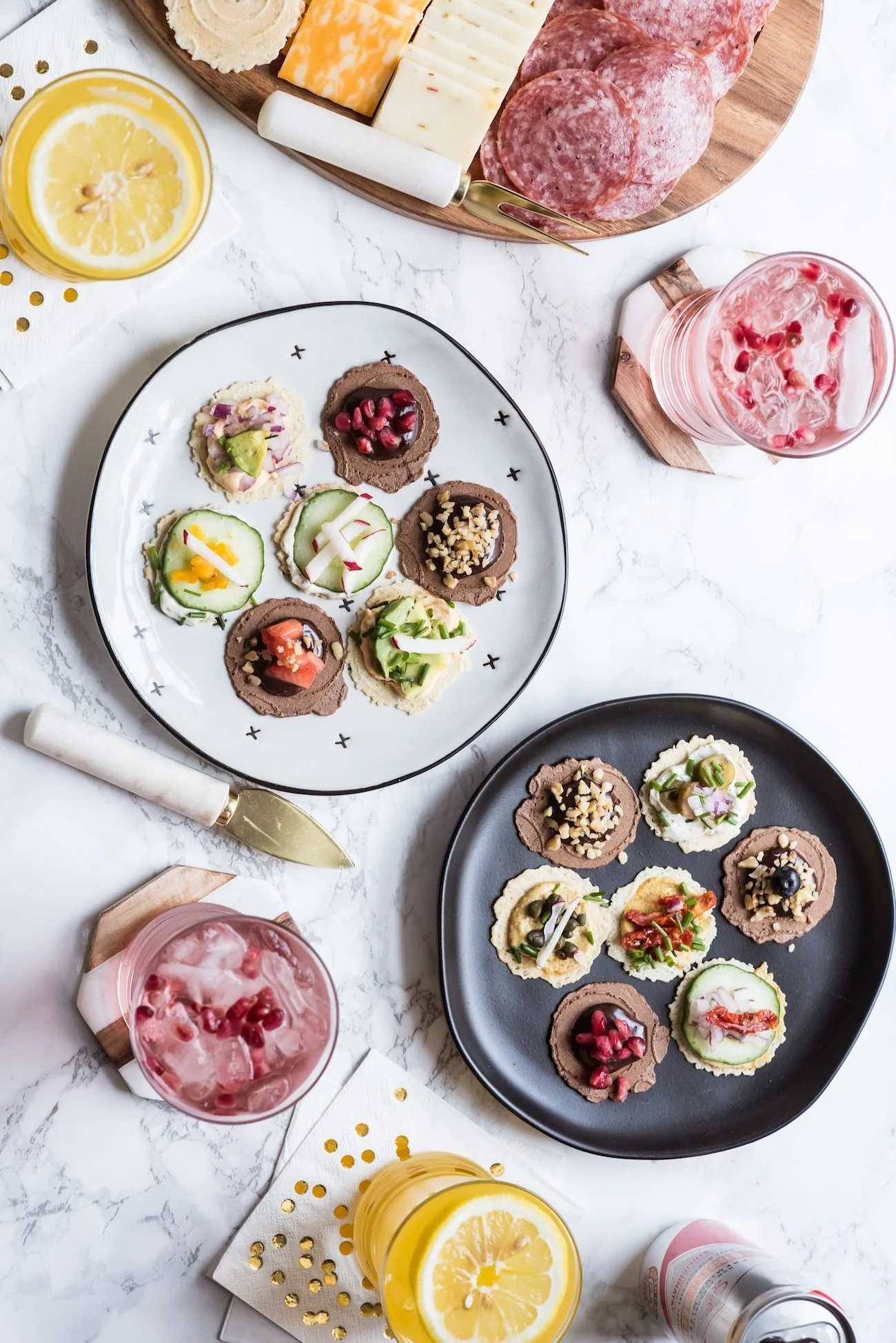 Now that Thanksgiving has come and gone, things are about to get decidedly merry around these parts! Tis the season for entertaining and I, for one, could not be happier to host family and friends as often as possible over the next several weeks. Today I've teamed up with 34 Degrees Crackers to share a few easy tips and inspiring ideas for hosting a simple yet super chic holiday cocktail party. I think this is truly the most effortless way to entertain over the holidays and oftentimes the most fun, too! You won't have to spend hours prepping, cooking and then cleaning the kitchen and with a stash of 34 Degrees crackers at the ready, you can serve up tasty gourmet bites in a flash. Plate them alongside a selection of delicious cocktails, crank your favorite holiday playlist and you've got a hip holiday party waiting to happen.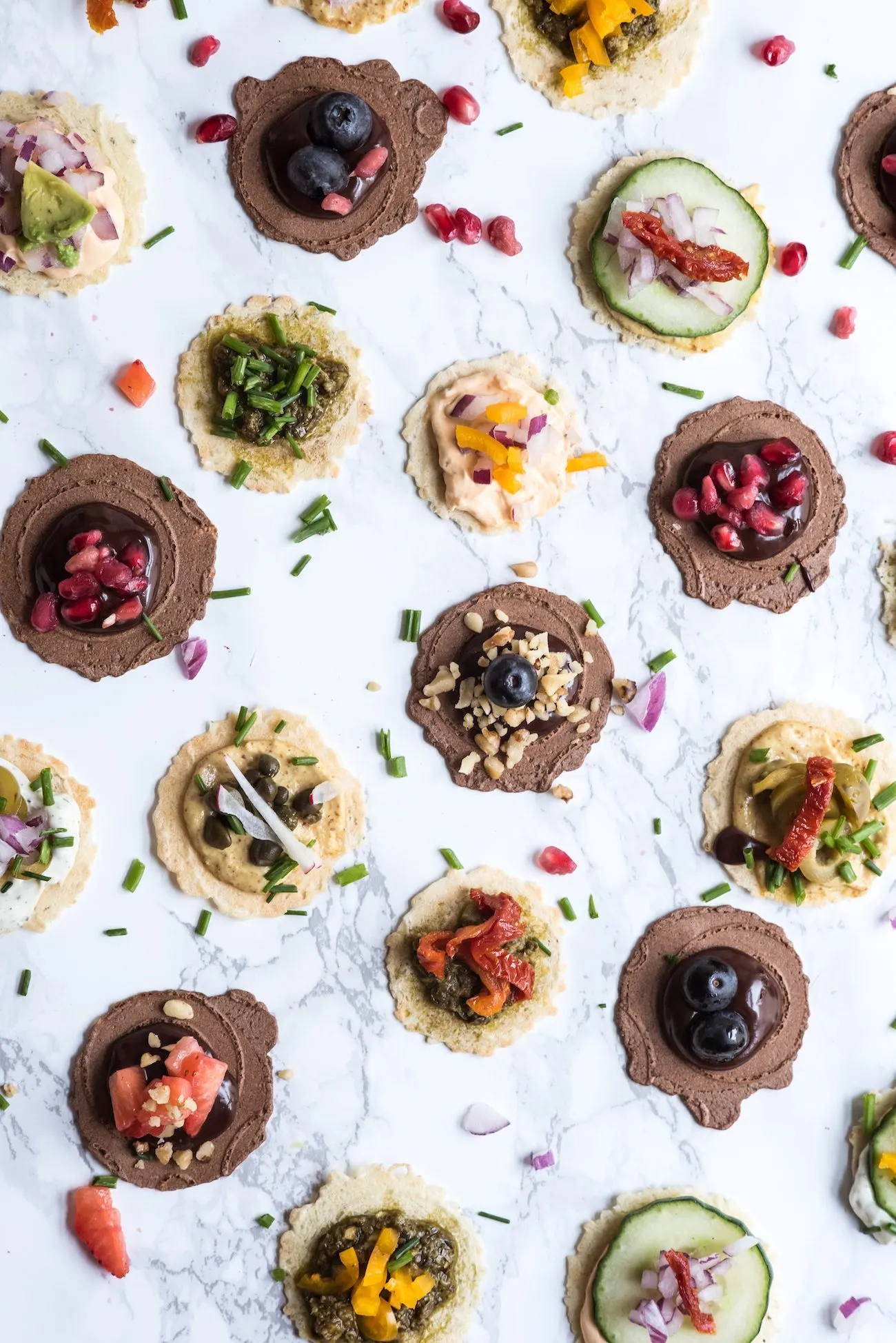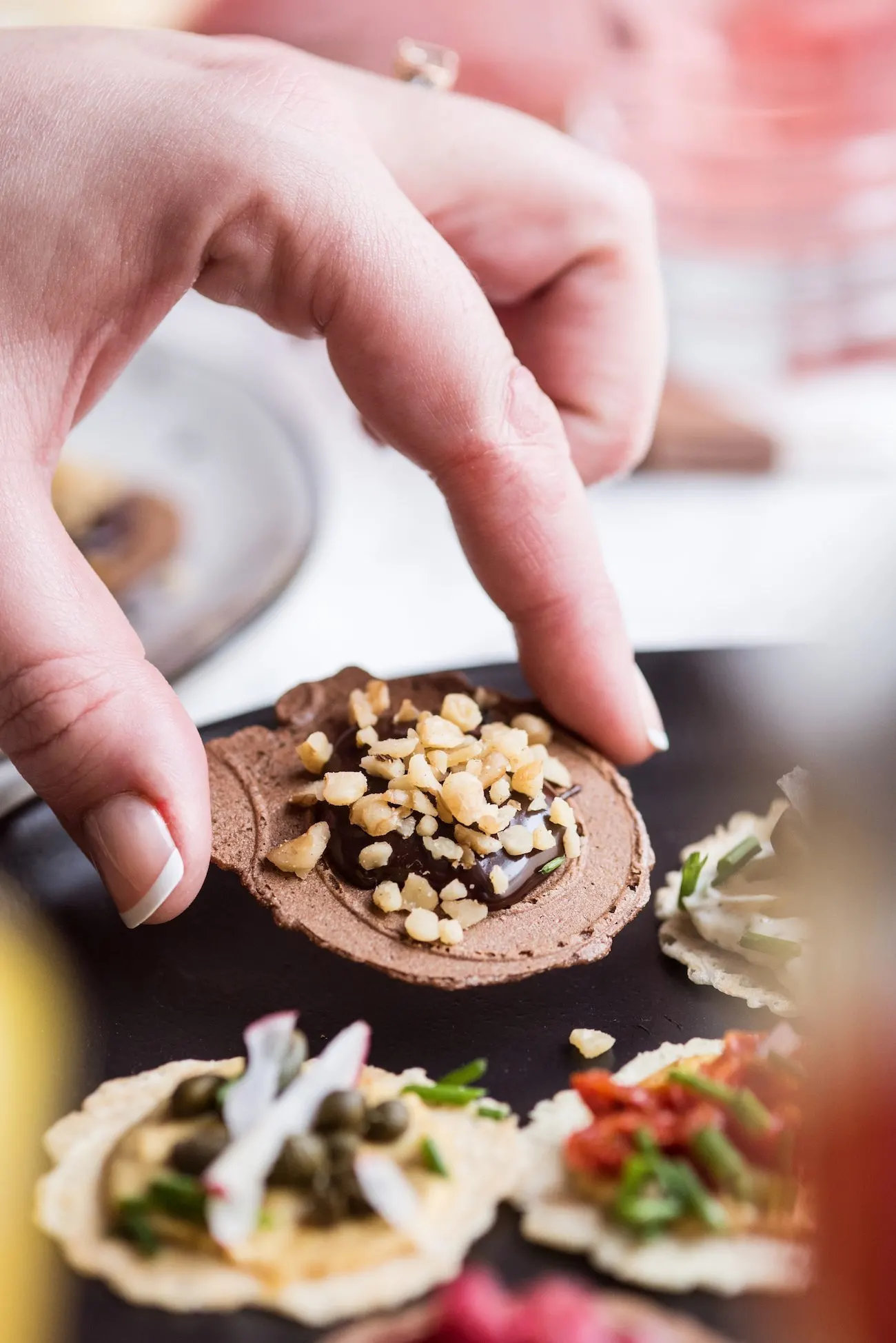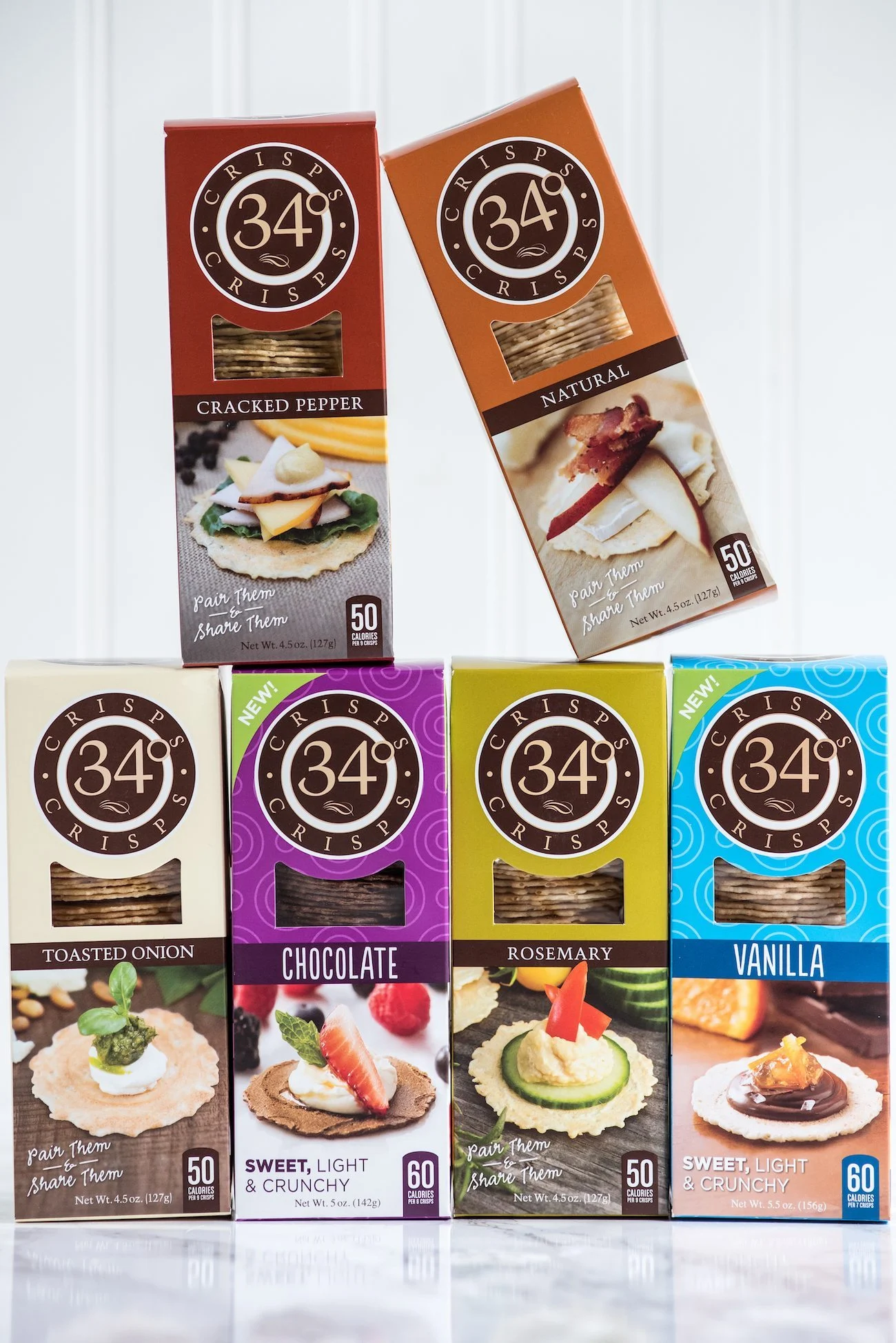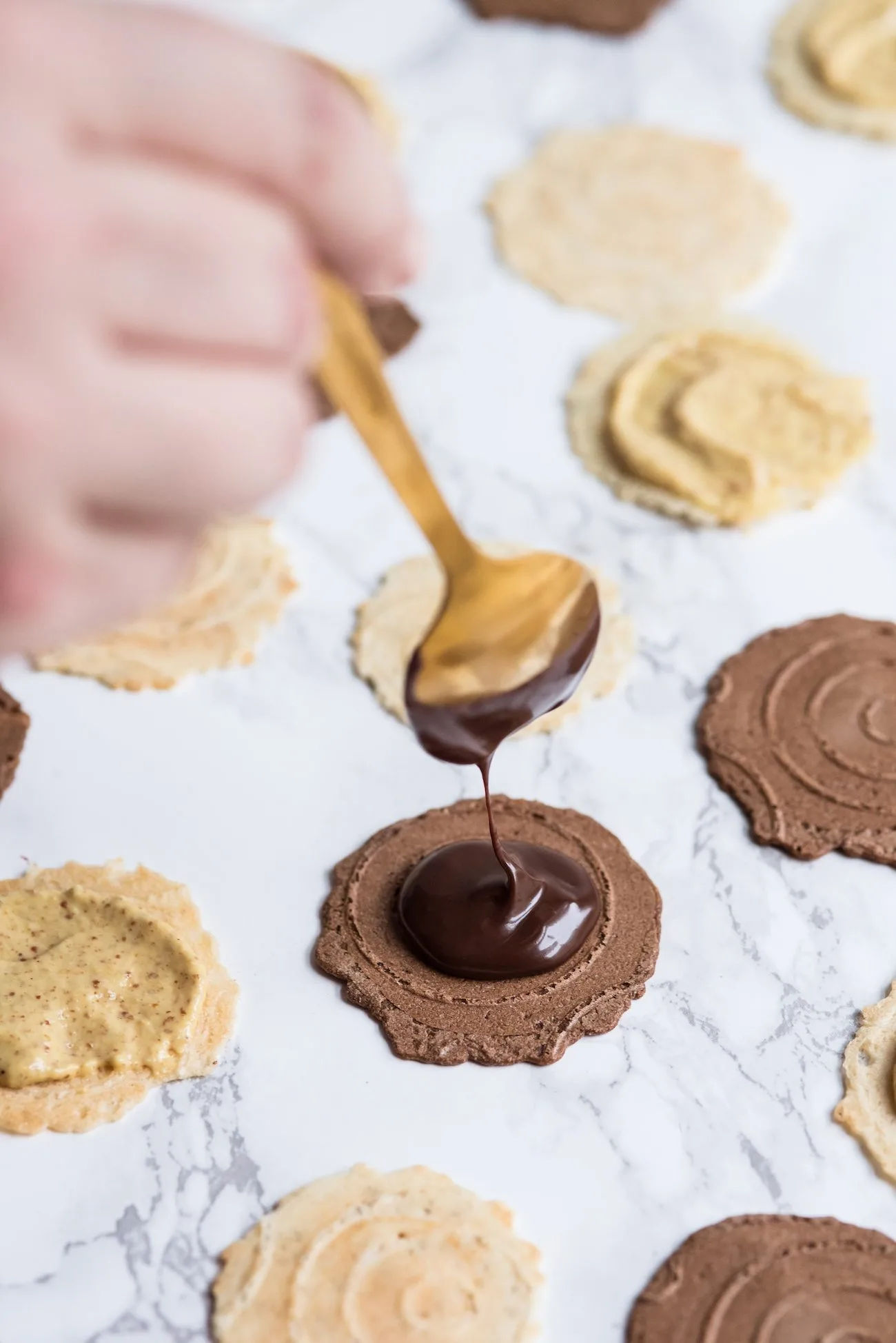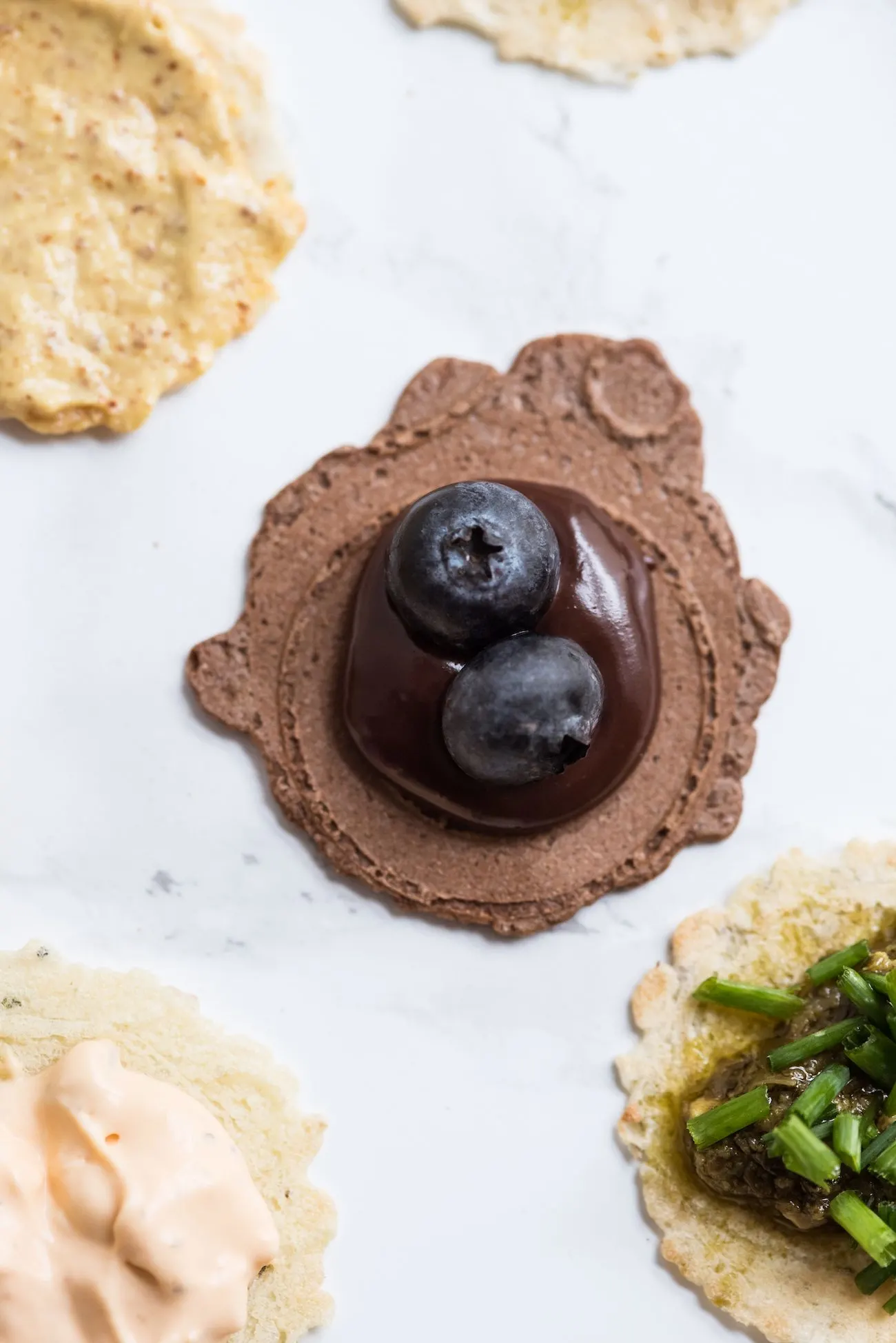 34 Degrees crackers are the yummiest little rounds of natural, small-batch goodness with a delicate design and imperfectly beautiful edges. In a word, they instantly elevate your snacking experience and they're really tasty topped, served alongside cheese on a simple board or munched on straight from the package. Here I've topped them with a combination of savory flavors like mustard aioli, pesto, dill, chives, cucumbers, thinly sliced radishes, avocado, diced bell pepper, sun dried tomatoes, olives, minced red onions and capers. I mix and matched the savory pairings with various varieties of crackers like Rosemary, Toasted Onion and Cracked Pepper. Doing so allows you to serve up loads of different flavor experiences without an exhaustive effort. For a sweet option, the Chocolate and Vanilla Crisps are amazing topped with dark chocolate ganache, pomegranate seeds, diced strawberries, blueberries and finely chopped walnuts or hazelnuts. Even for a cocktail party I like to serve something for those with a sweet tooth and this is a perfect option. (You can find my favorite ganache recipe below, too!)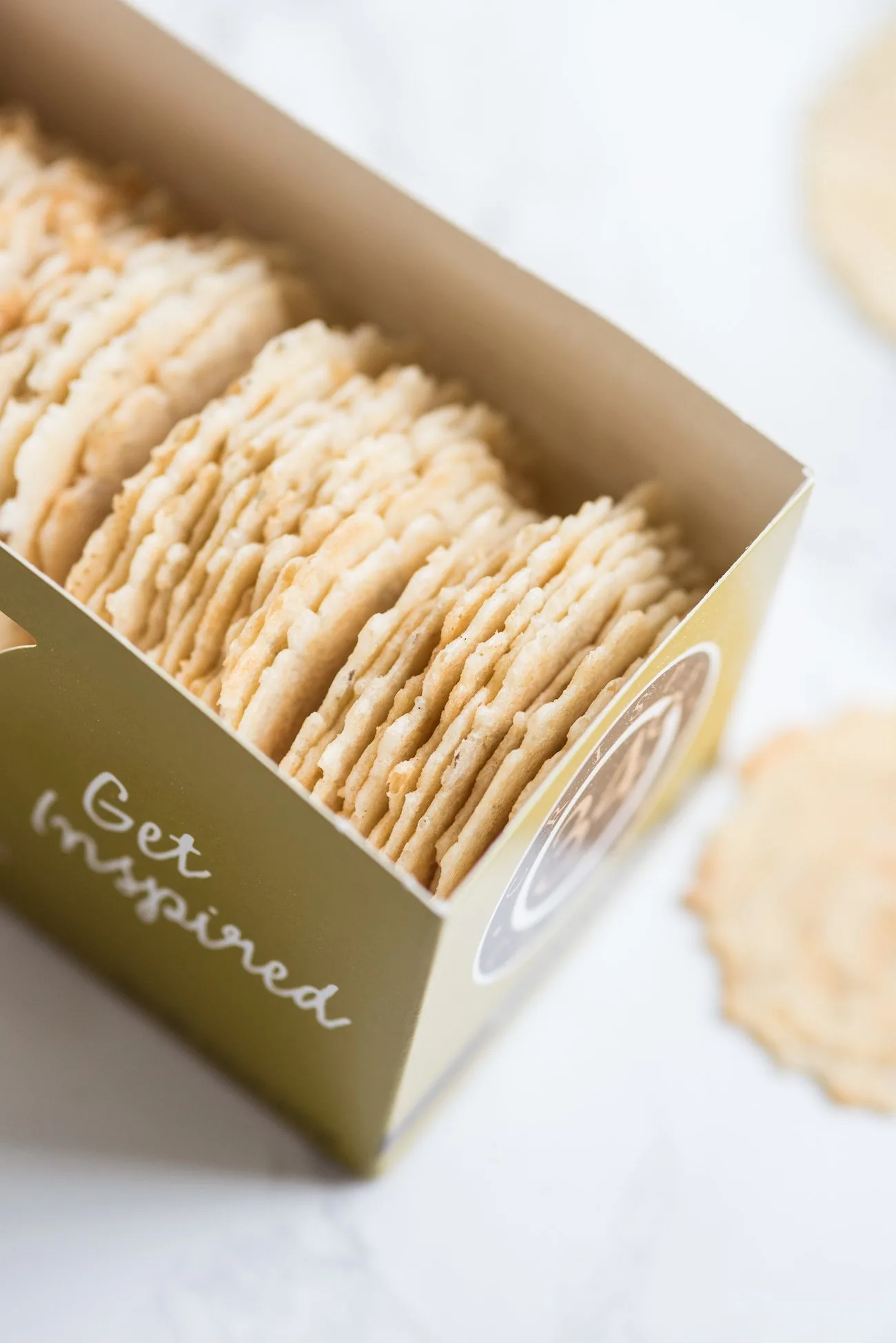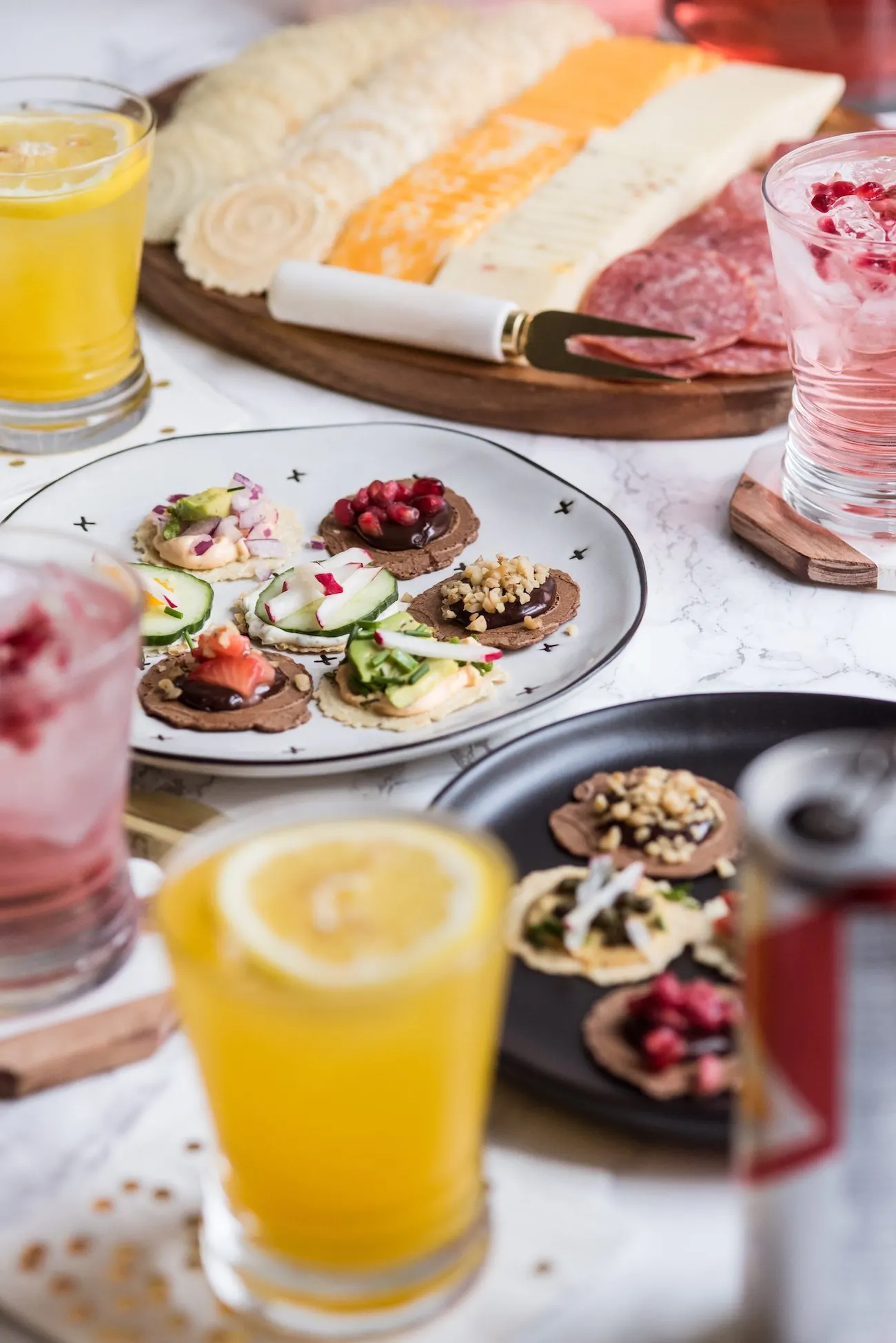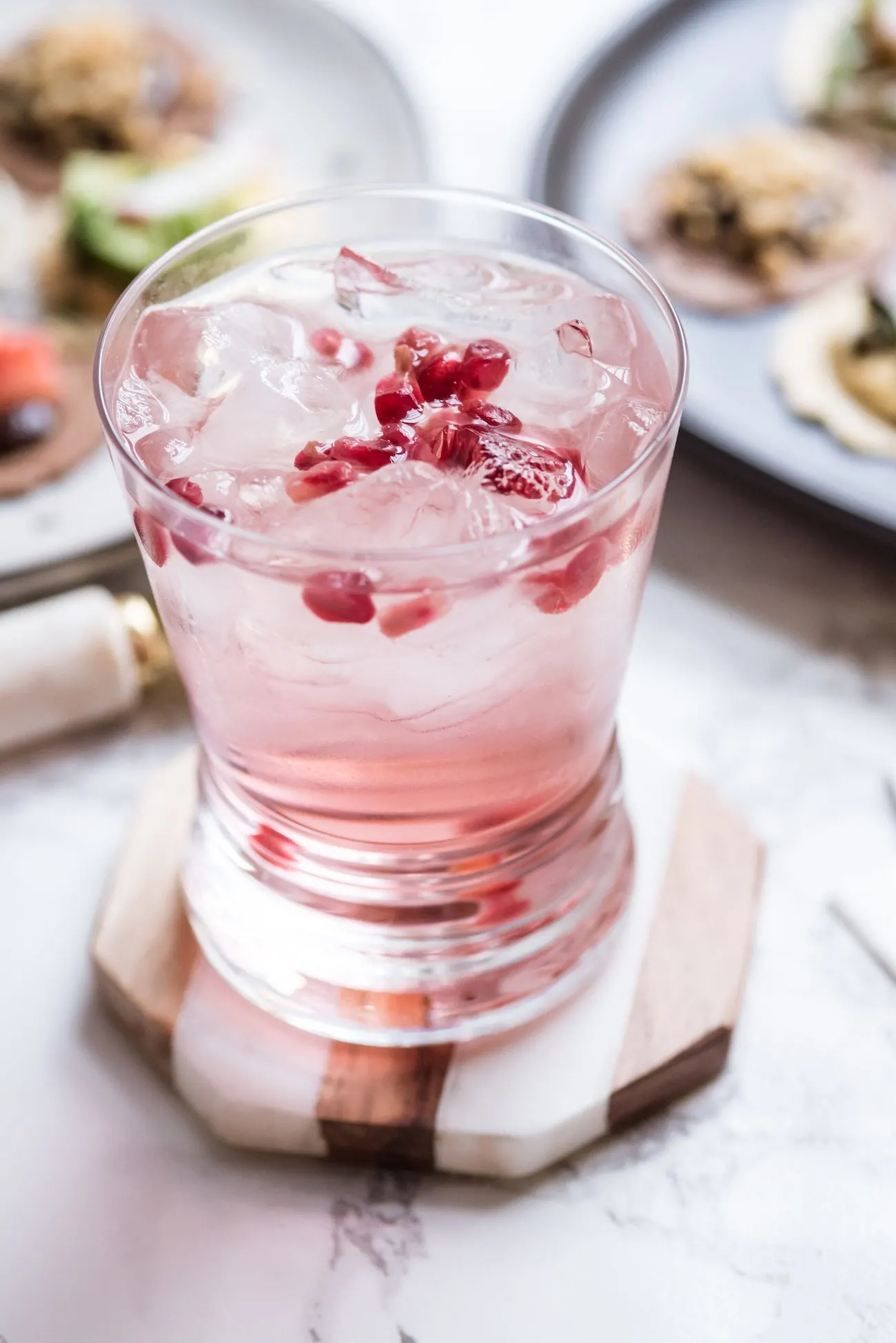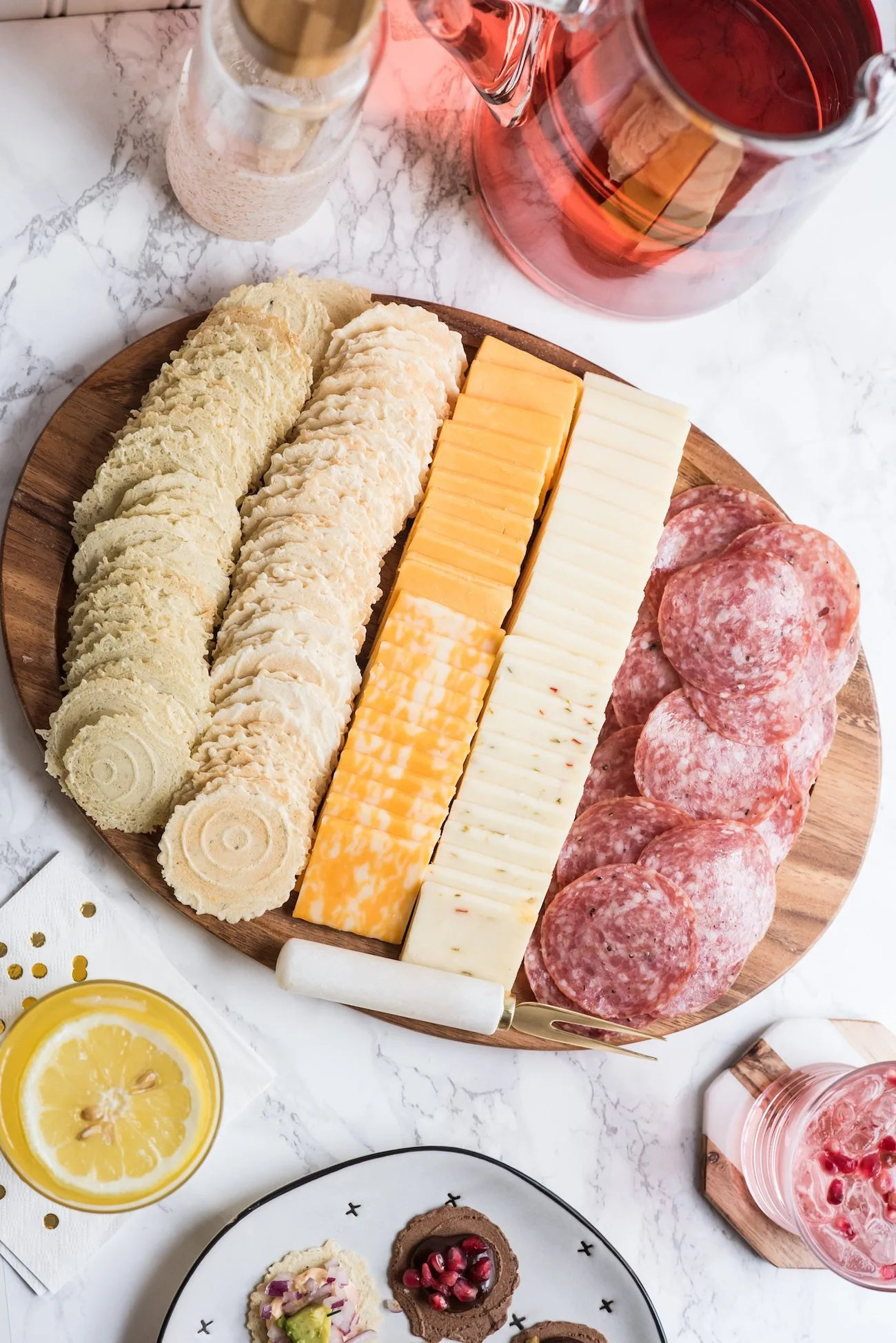 Adding a simple meat and cheese plate in addition to the topped crackers adds a bit of fun and variety to the spread! As a rule of thumb, I think two to three appetizers is the perfect number for a simple but festive cocktail party, plus a couple of cocktail options and something a little sweet to round it all out. You can top the crackers in advance or simply prep the toppings and set them out for friends to mix and match on their own. You should plan to have the fixings for one or two great cocktail recipes and a few bottles of wine when entertaining in this way. Otherwise, invite guests to feel welcome to bring along their own beverage of choice, which lightens your load and makes it easier than guessing what everyone's taste buds are feeling like on that particular evening. The idea of entertaining is to bring loved ones together and to gather round good food with good conversation. It's not about being stressed or maxed out, so sticking to a selection of delicious finger foods and a handful of awesome cocktails is the perfect way to take care of your crew while having it also feel relatively effortless.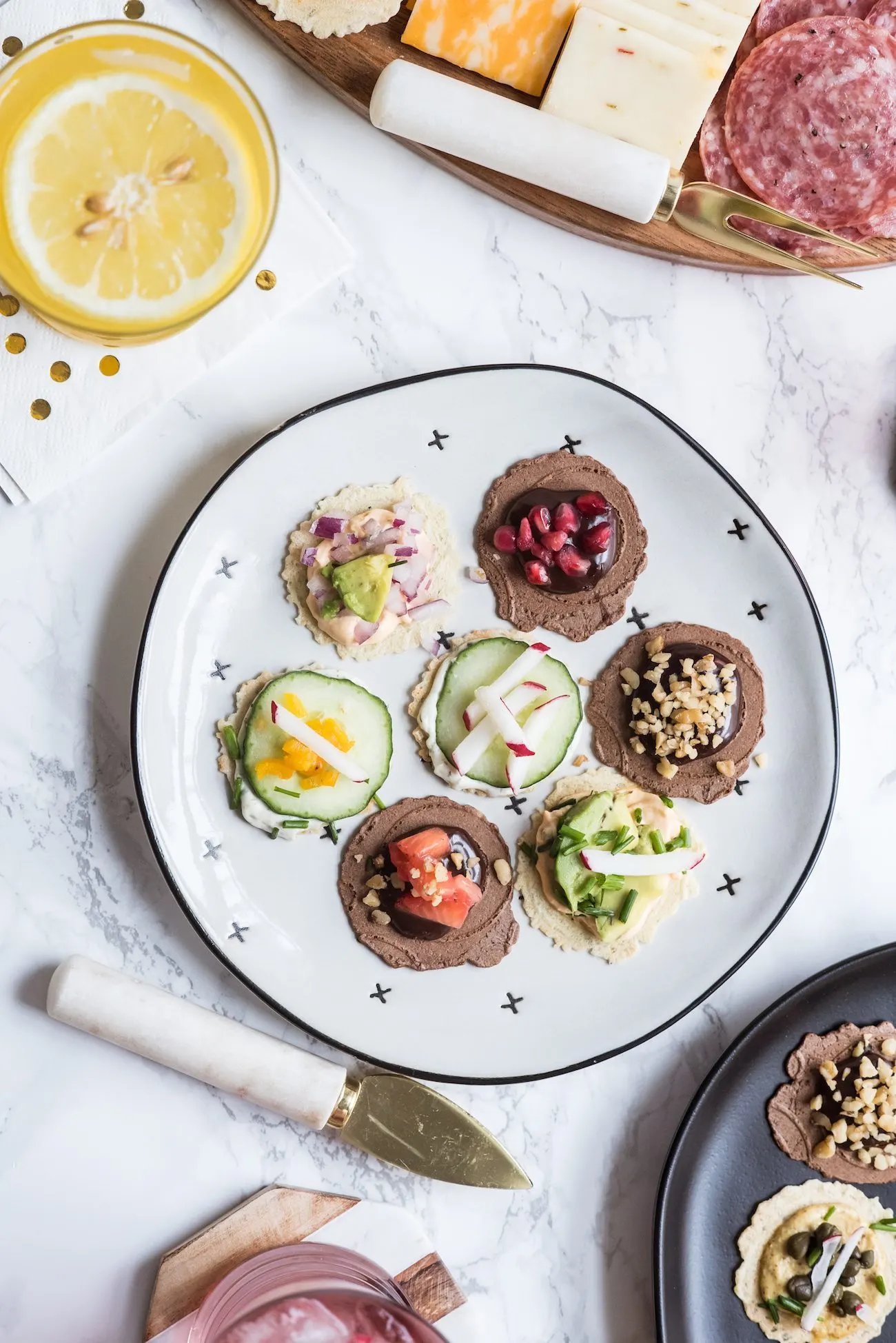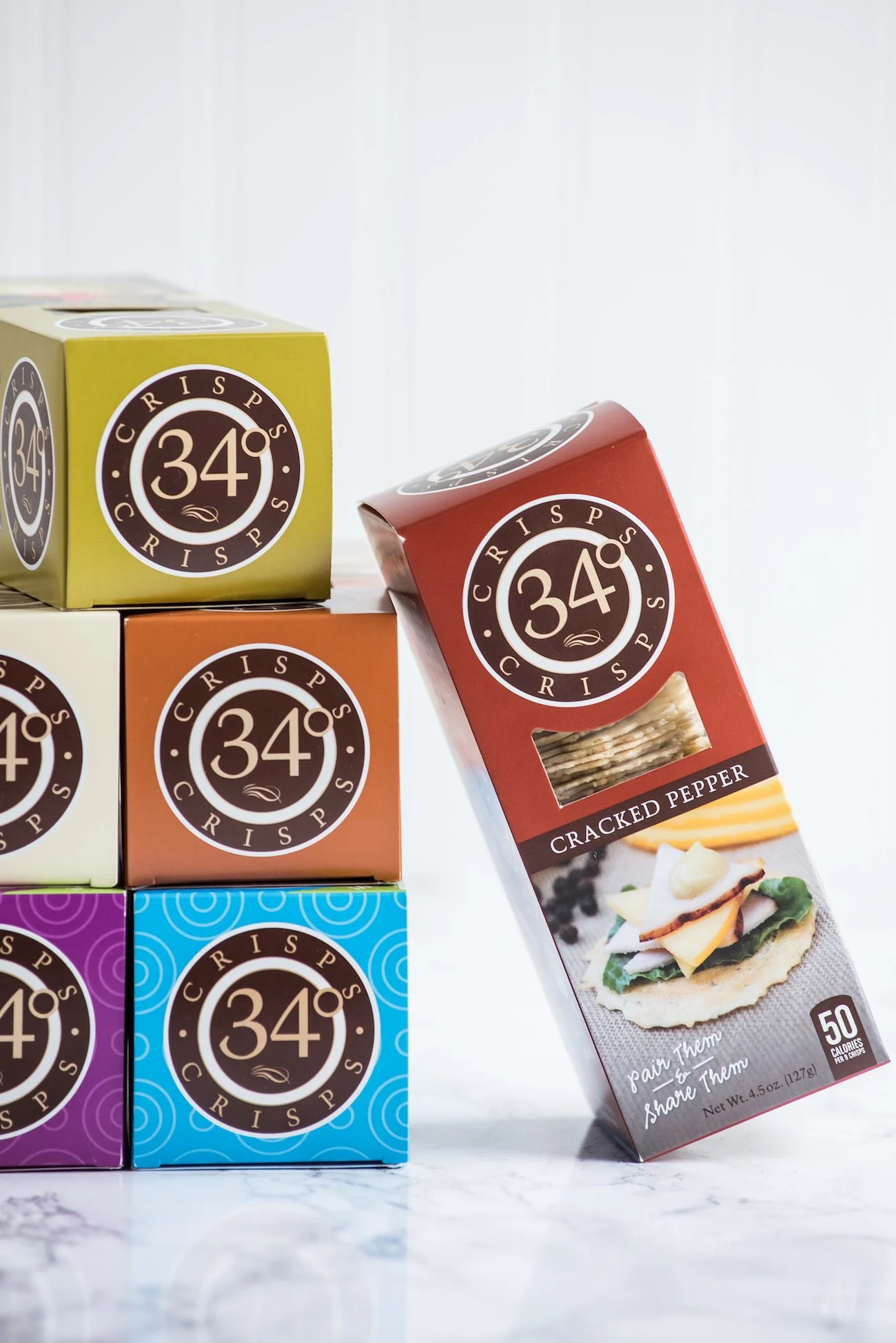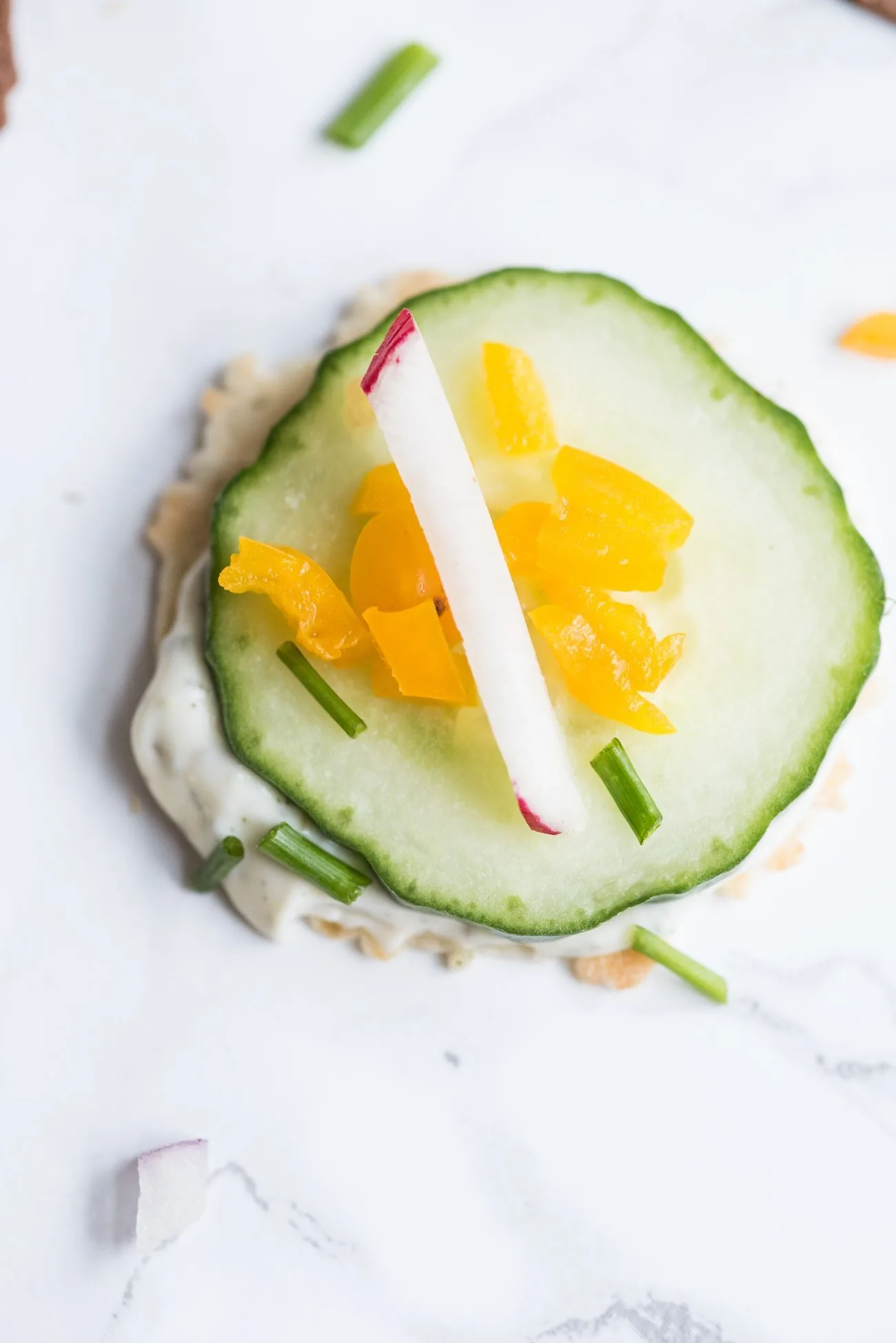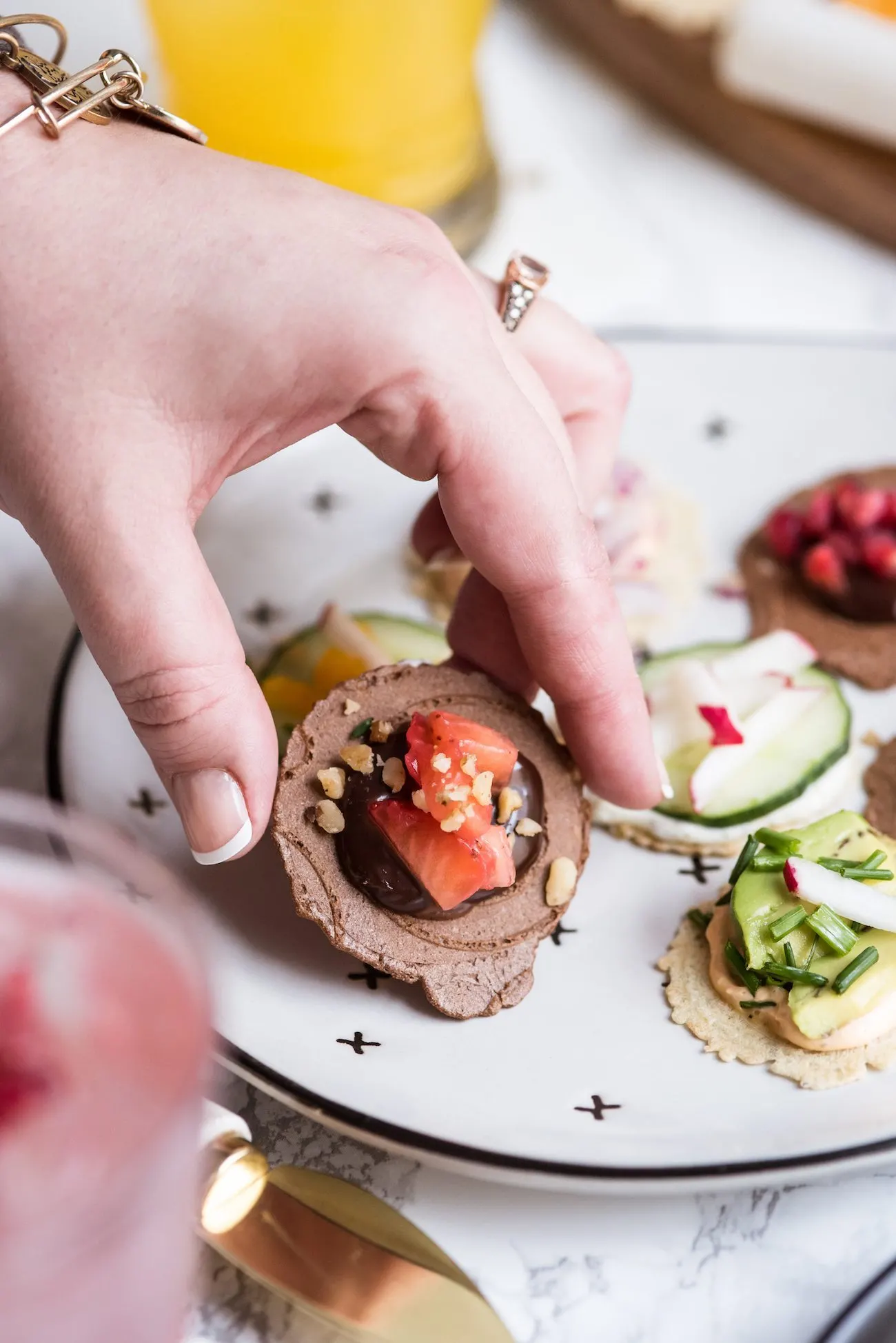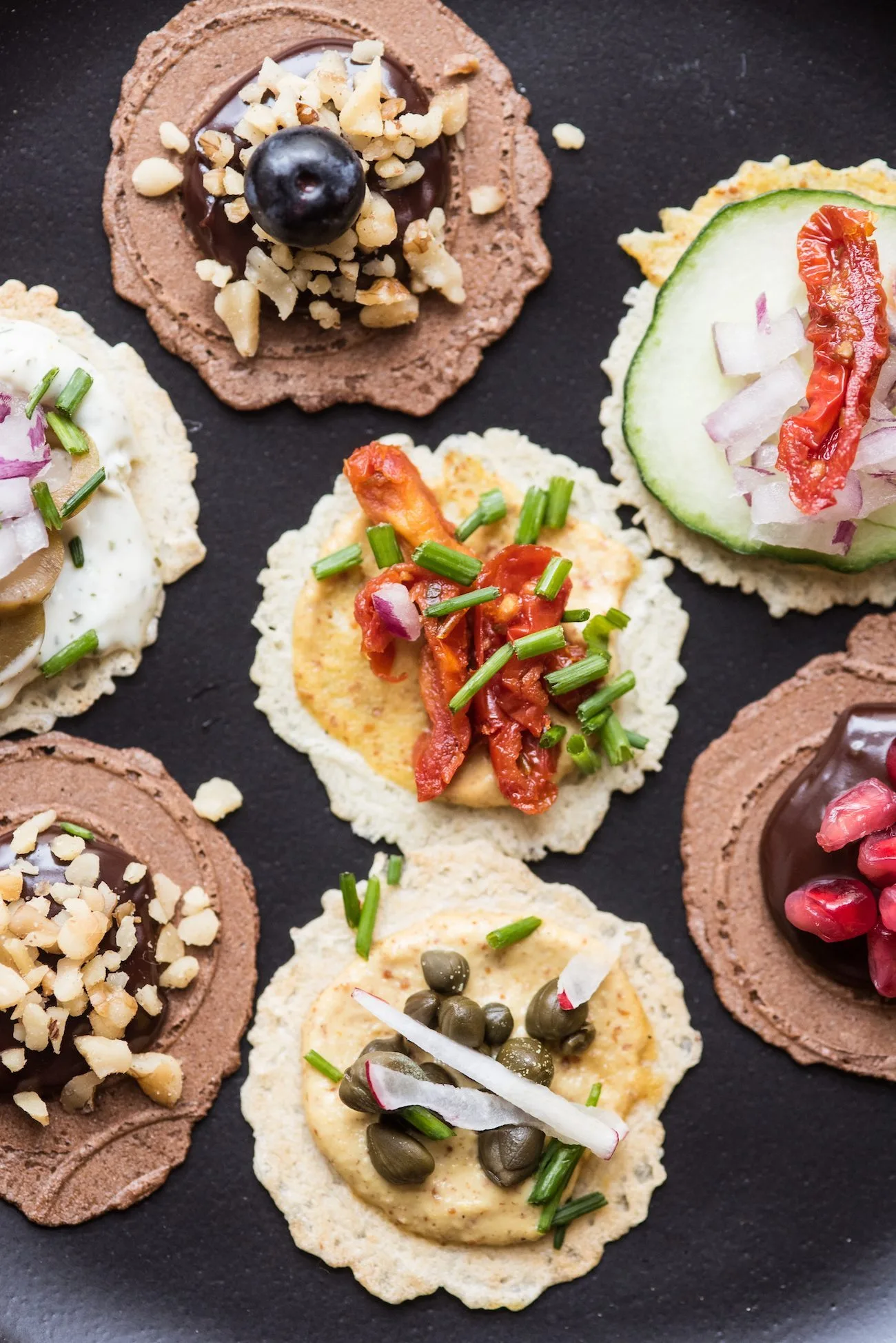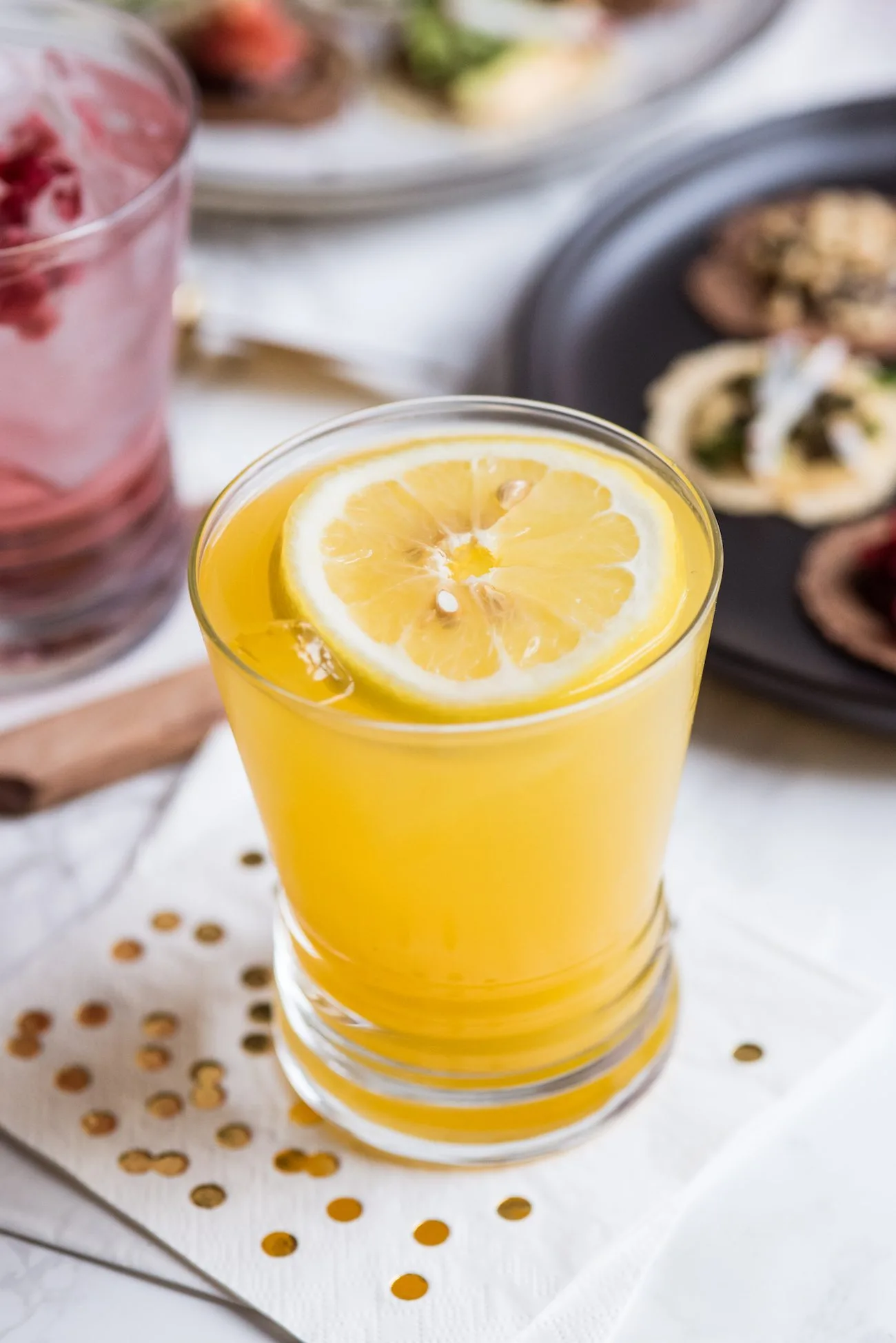 We have a new tradition of inviting all of our neighbors for cocktails each year on the eve of Christmas Eve in honor of the lovely old lady who lived here with her family for decades before it became our family home. By all accounts she was a lively lady even into her 90s who loved to sip bourbon and bitters on the rocks, and each year she invited the neighbors over for Christmas cocktails. We're continuing that tradition and I'm already planning to serve our neighborhood family 34 Degrees crackers in exactly this way. I've have Christmas albums playing on vinyl, loads of Christmas lights and candles, and I'm asking all of our neighbors to dress in their favorite festive attire. Otherwise it will just be an evening of love and laughter, without a whole lot of fuss, exactly as it should be.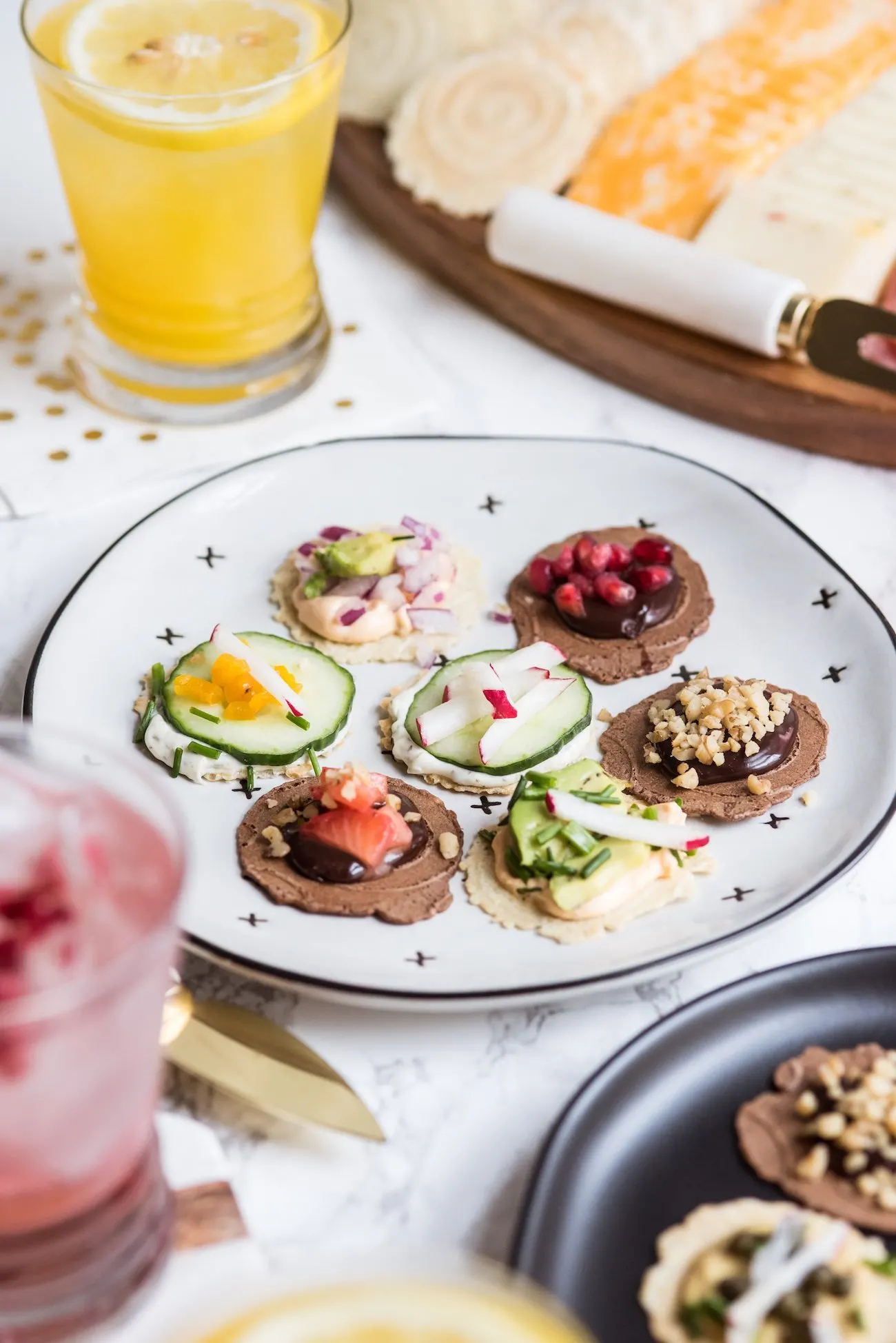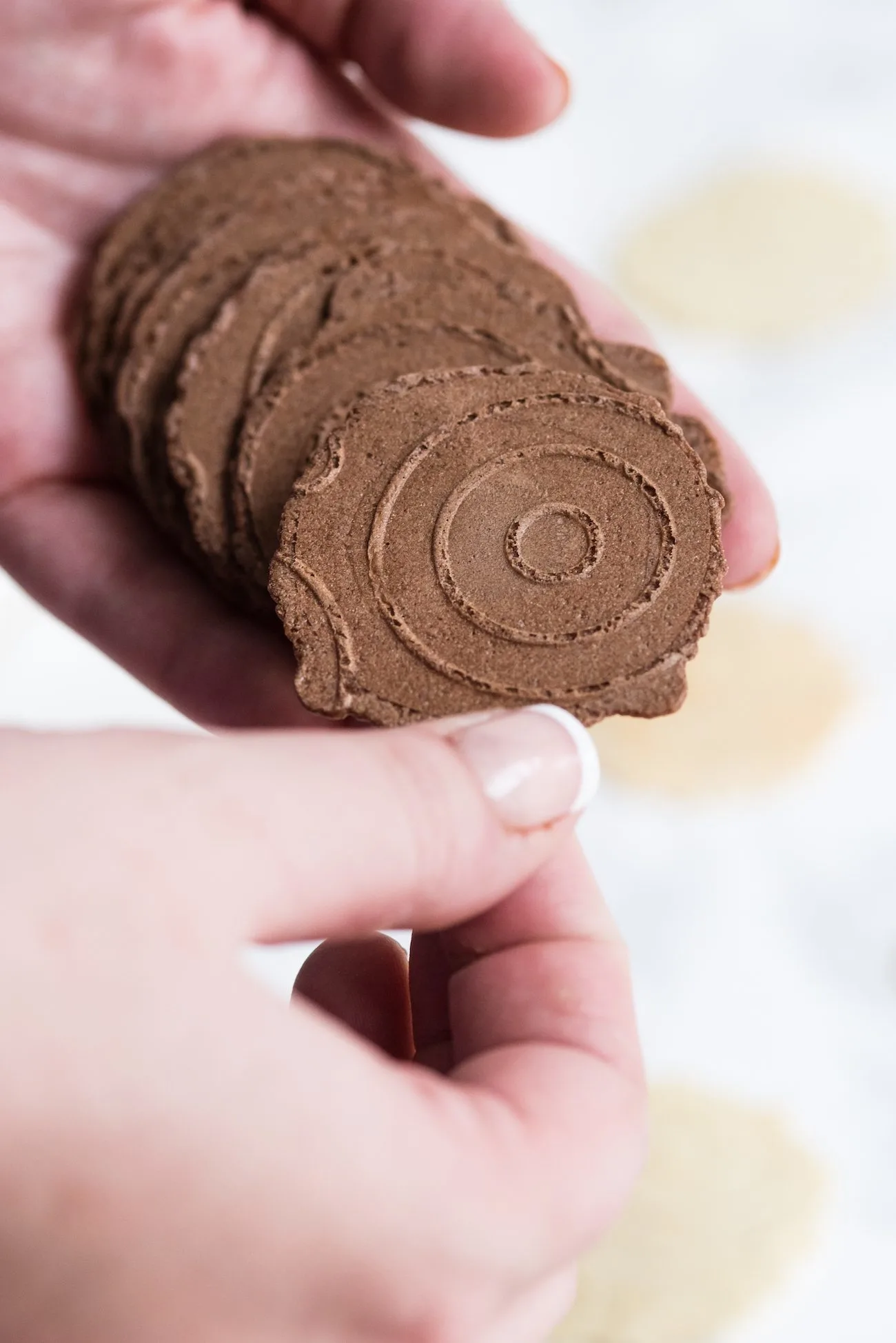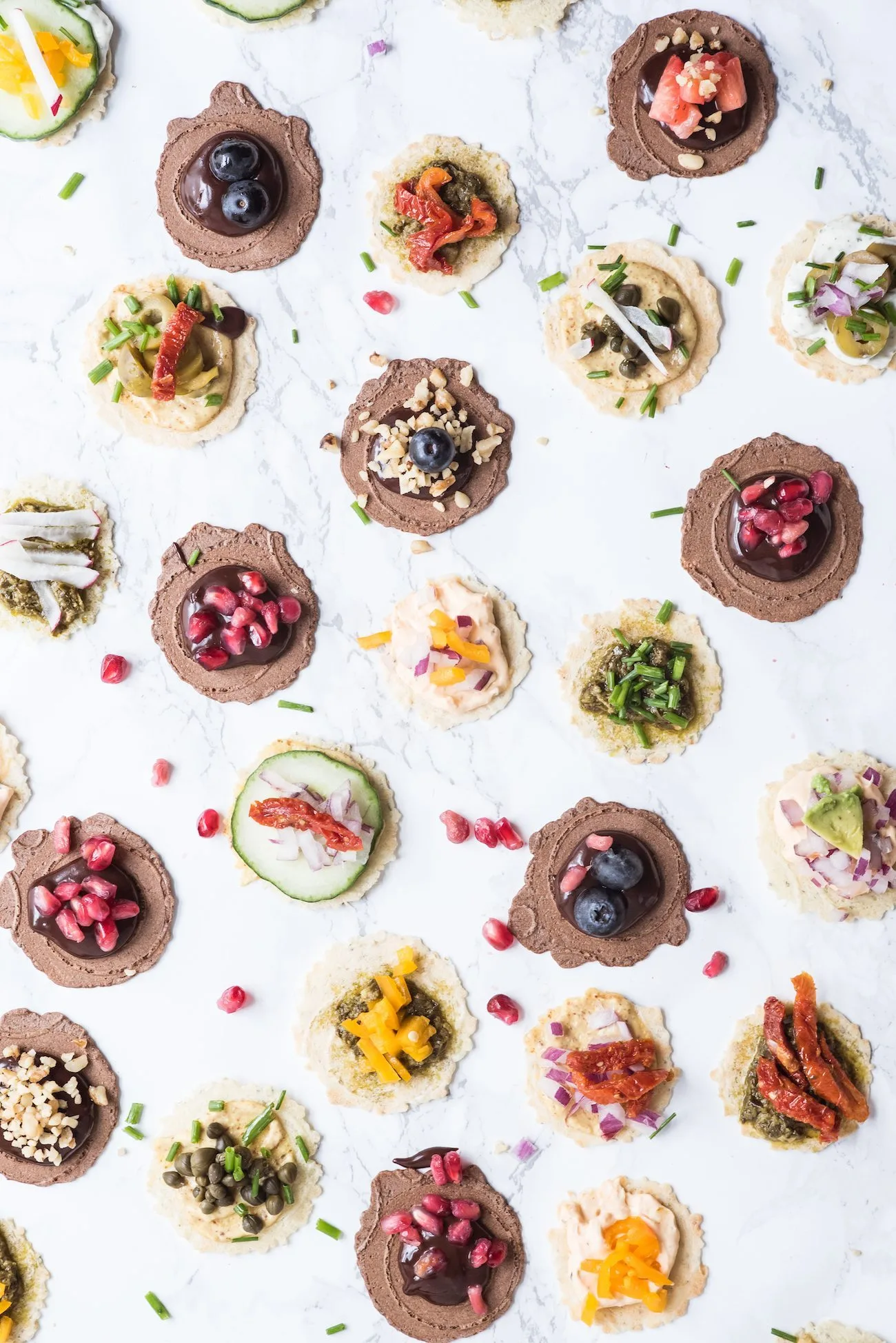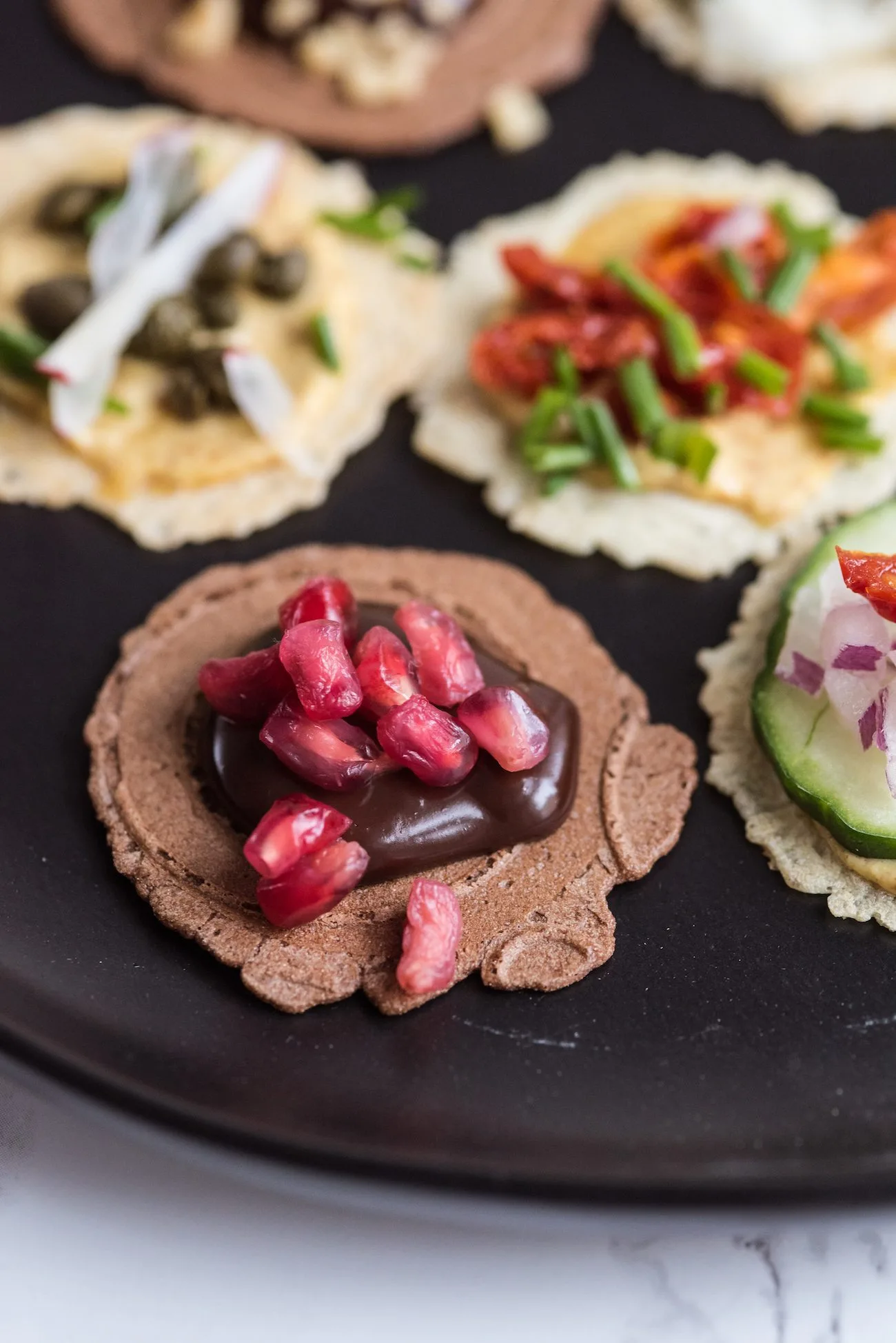 Easy Dark Chocolate Ganache
Ingredients
8 oz dark chocolate morsels
1 cup heavy cream
2 tablespoons brandy or liqueur (optional)
Instructions
Place dark chocolate morsels in a heat safe mixing bowl.
Pour heavy cream into a small saucepan and heat over medium heat until hot and just barely boiling.
Carefully remove heavy cream from the stove and pour over chocolate. Let sit for 3 - 4 minutes without stirring.
Whisk together heavy cream and chocolate until silky and smooth.
Add brandy or liqueur (if using) and whisk again until combined well.
Use right away or refrigerate. Ganache will thicken as it cools to room temperature.
[Art direction + styling by Cyd Converse | Photos by Alice G. Patterson.]
This is a sponsored conversation written by me on behalf of 34 Degrees. The opinions and text are all mine.