This post was sponsored by Walmart and SheKnows Media. Thank you for supporting
the sponsors that help make The Sweetest Occasion possible!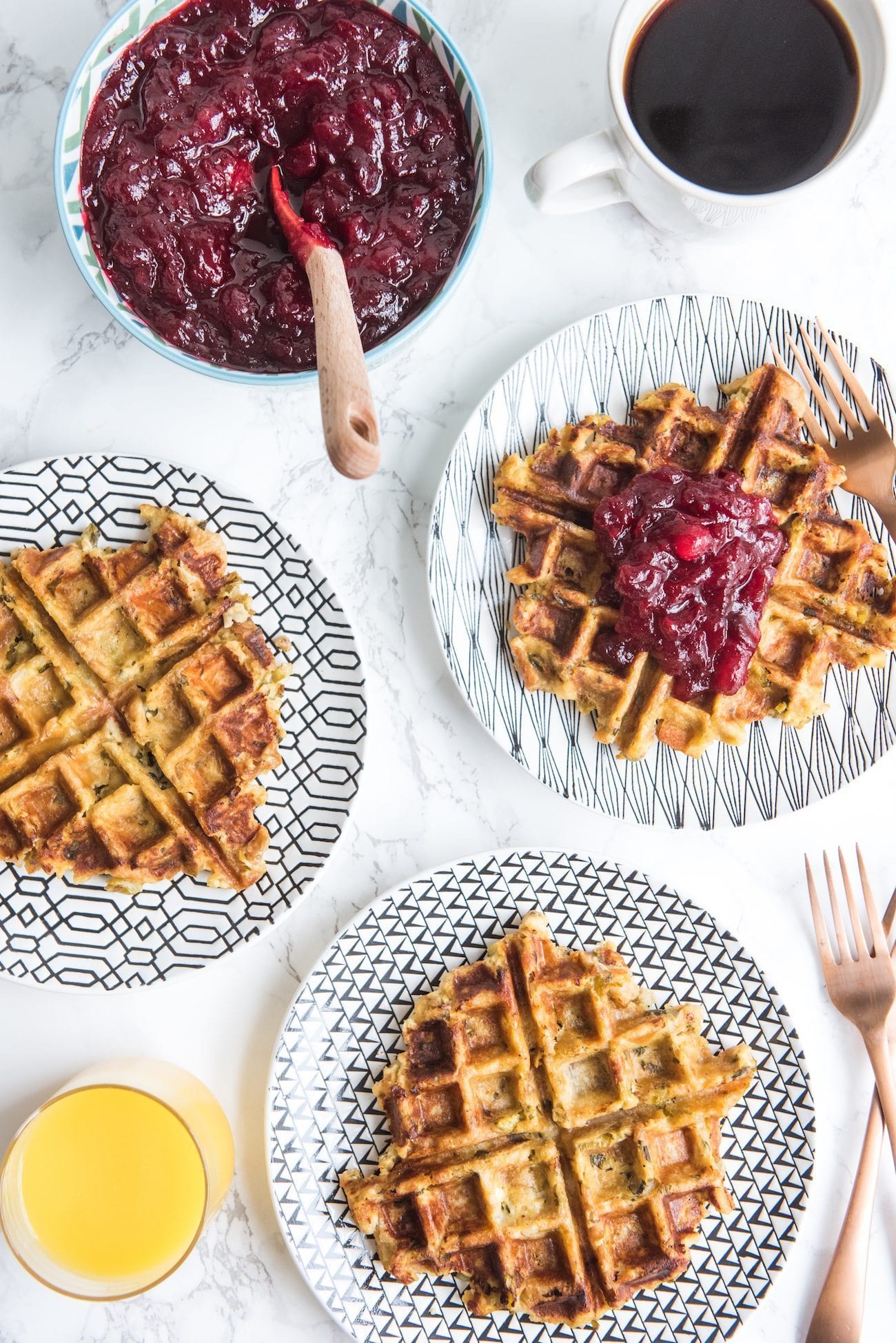 Over the last few years we've had a lot of fun throughout Thanksgiving weekend dreaming up new ways to use leftovers from the big feast. We've done pot pies, hand pies, soups, stews and casseroles a plenty, but there are none so great as leftover stuffing waffles! I make my stuffing with loads of fresh herbs and the smell of the herbs cooking for a second time on a waffle iron is pure, drool-worthy heaven. Today I'm teaming up with Walmart to share how we make these miraculous waffles, which happen to be perfect topped with homemade cranberry sauce for brunch or you could cover them in leftover turkey and gravy for dinner.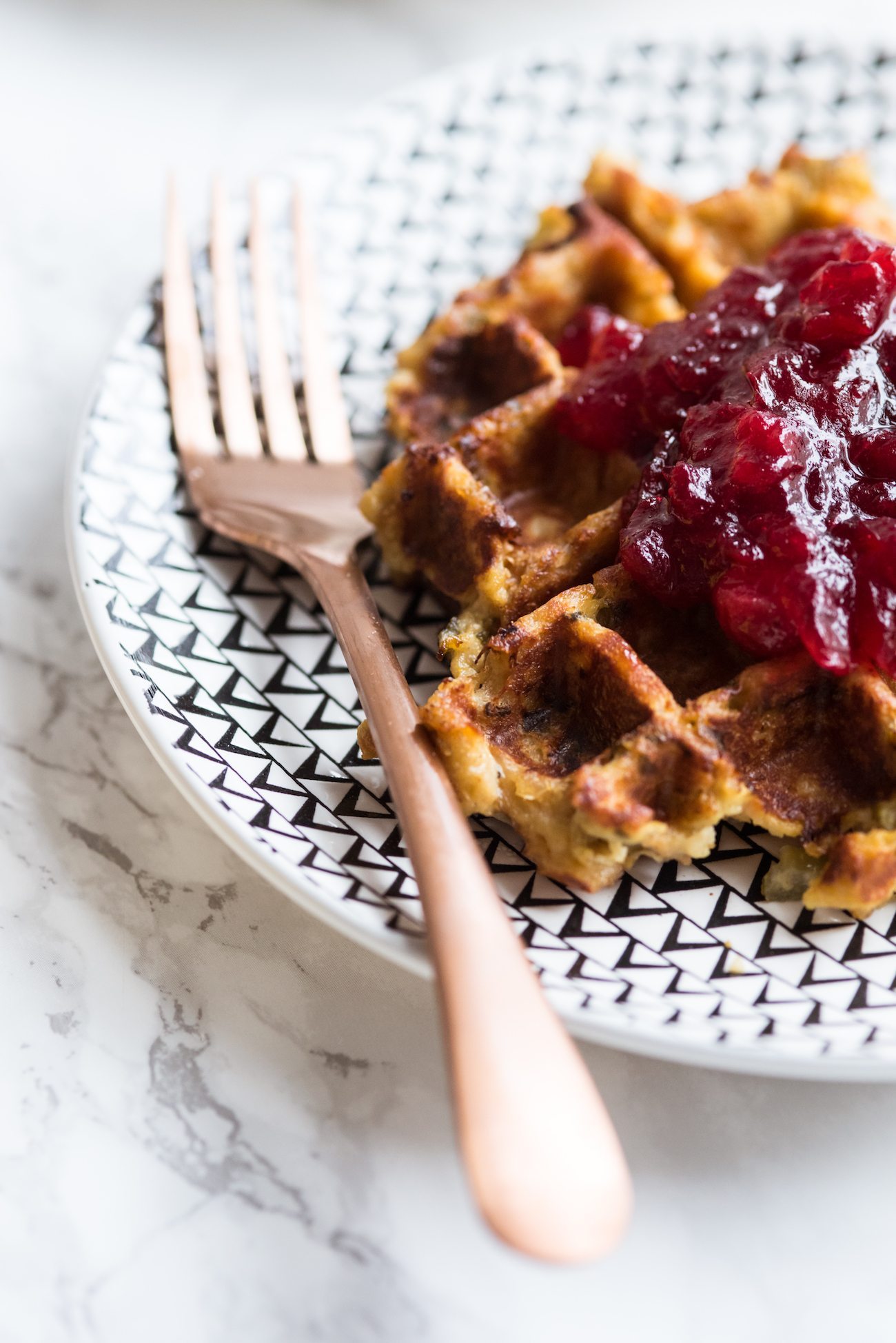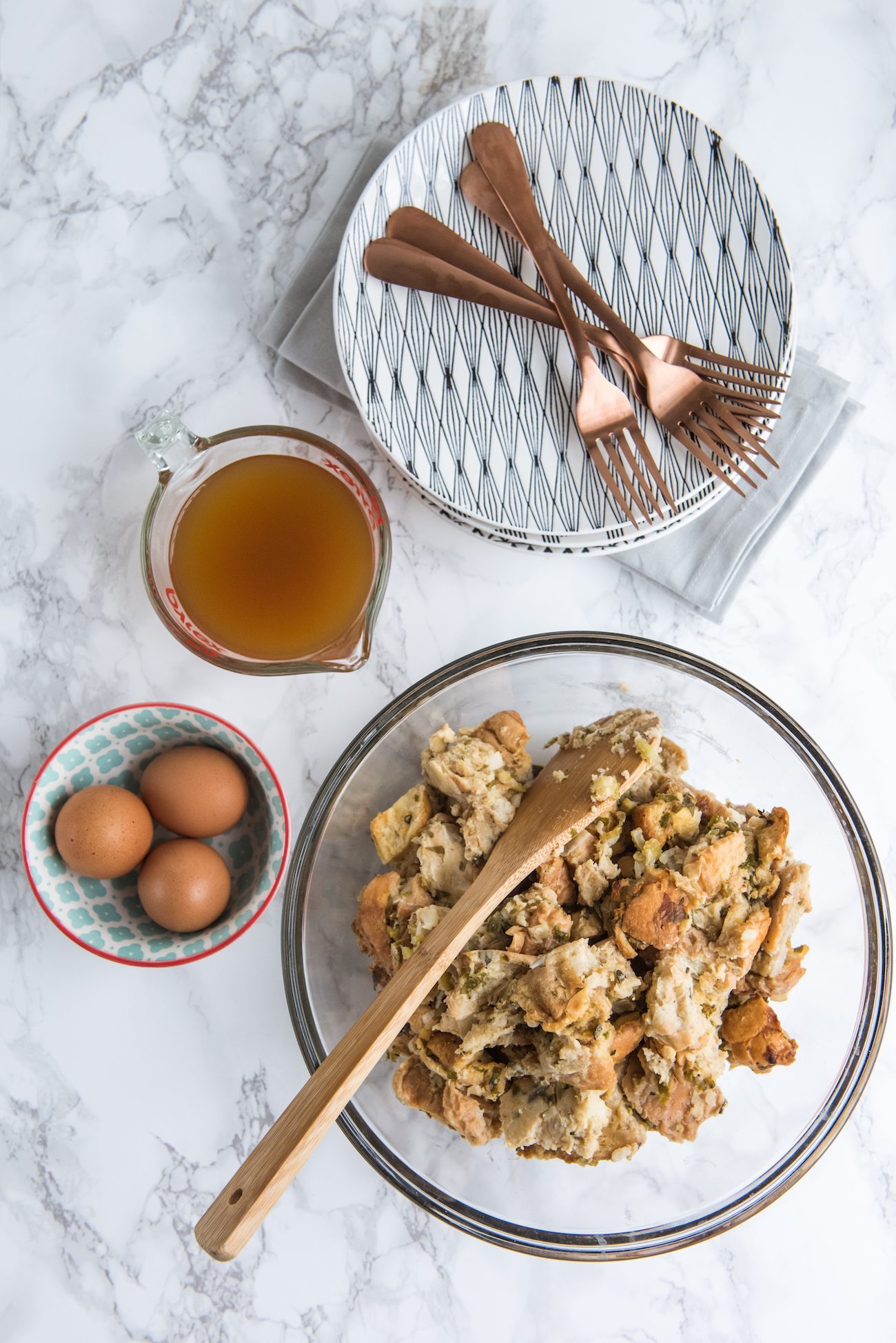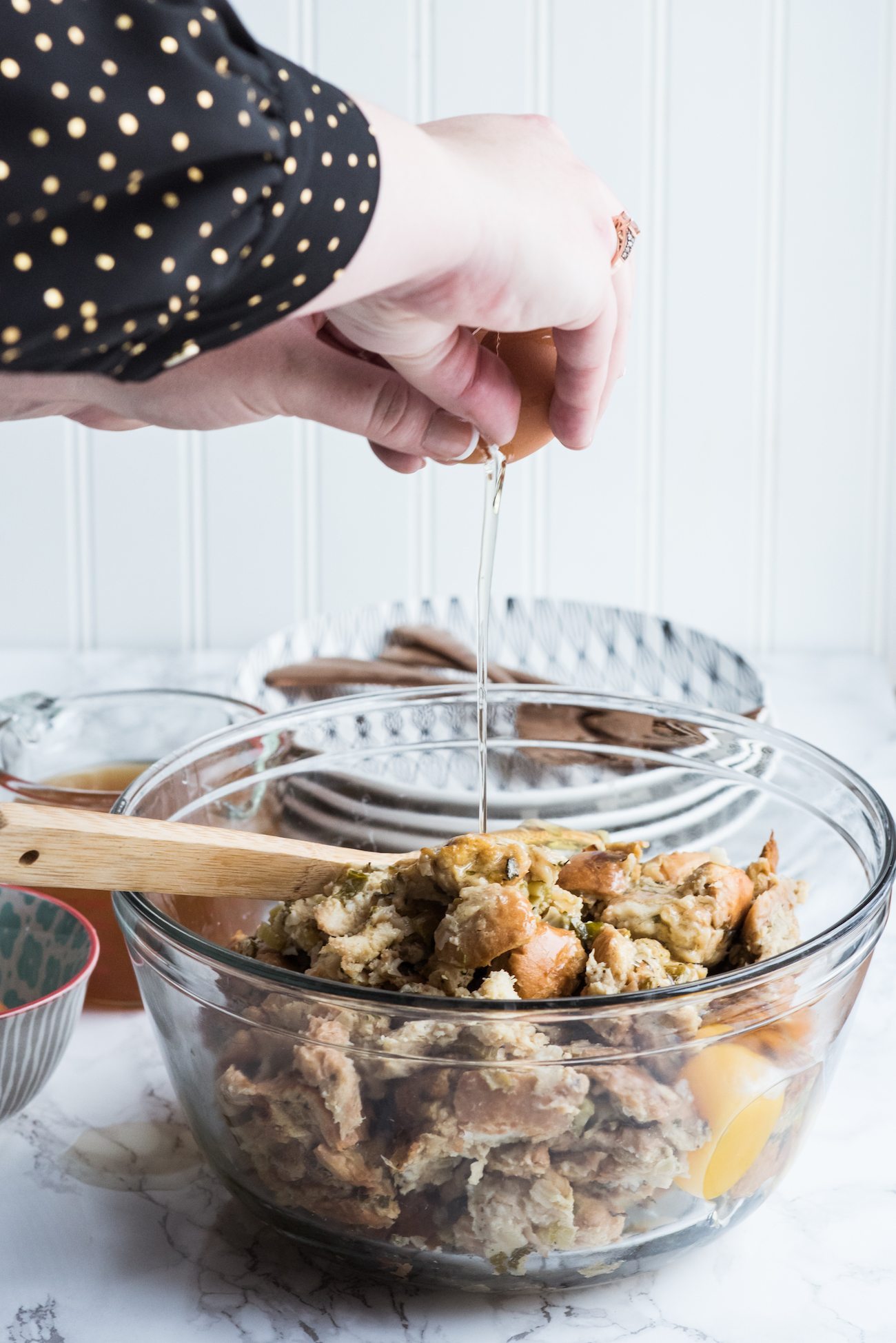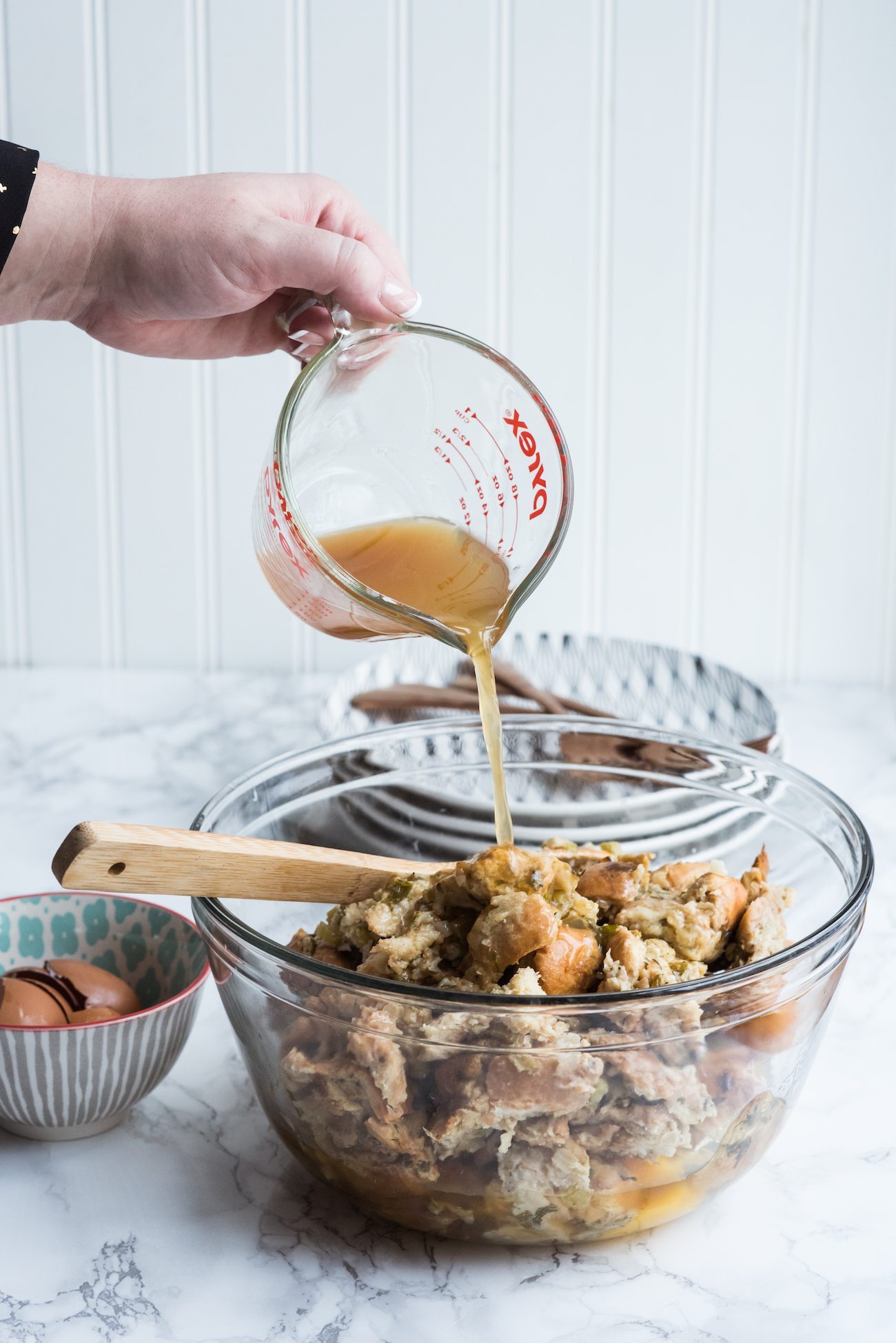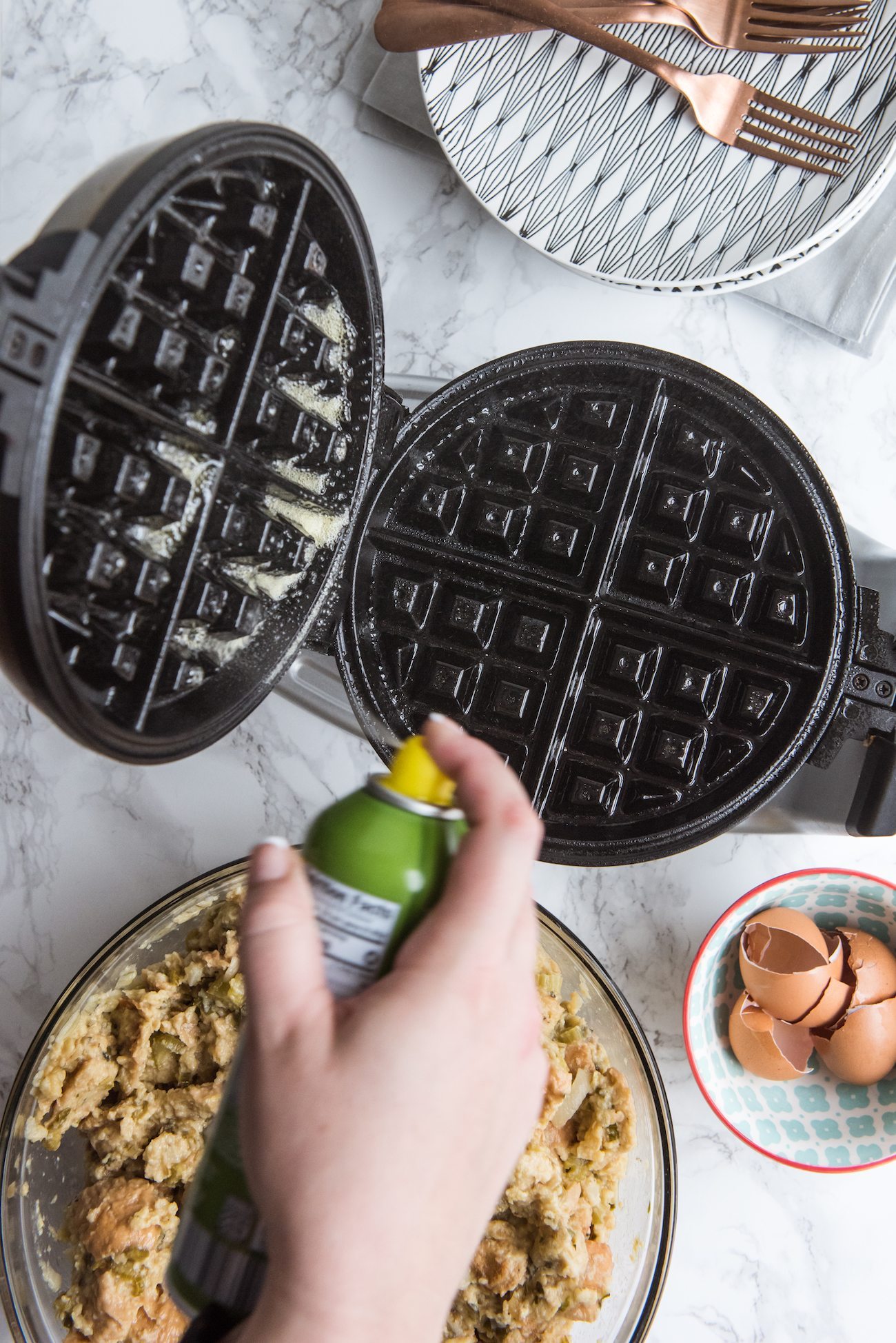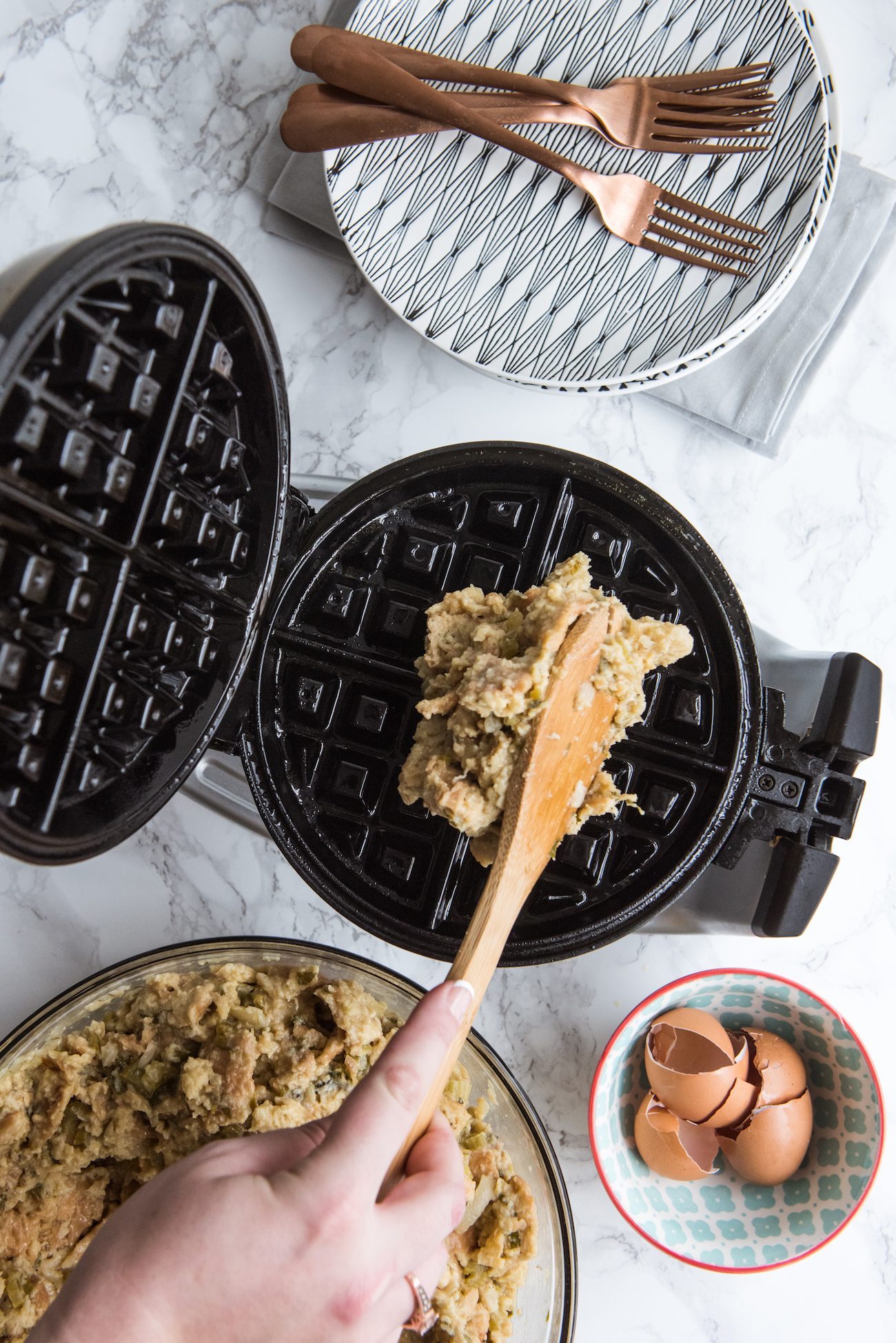 You can use any kind of stuffing when making your waffles from your favorite homemade family recipe to a boxed stuffing you pick up at Walmart. Either option will be completely irresistible! The process is super simple, just adding eggs and stock to your leftover stuffing so it gets nice and wet and sticky in consistency. I use veggie stock because I make vegetarian stuffing and want my waffles to be vegetarian too, but you could use chicken stock if you prefer. Either way, you can pick up everything you need at Walmart, including the pretty plates, forks and serving bowls you see here in this post. (Aren't these patterned plates and copper forks seriously gorgeous?!) Keep scrolling for the complete how-to and please chime in and share your favorite ways to use Thanksgiving leftovers – I always love trying new ideas!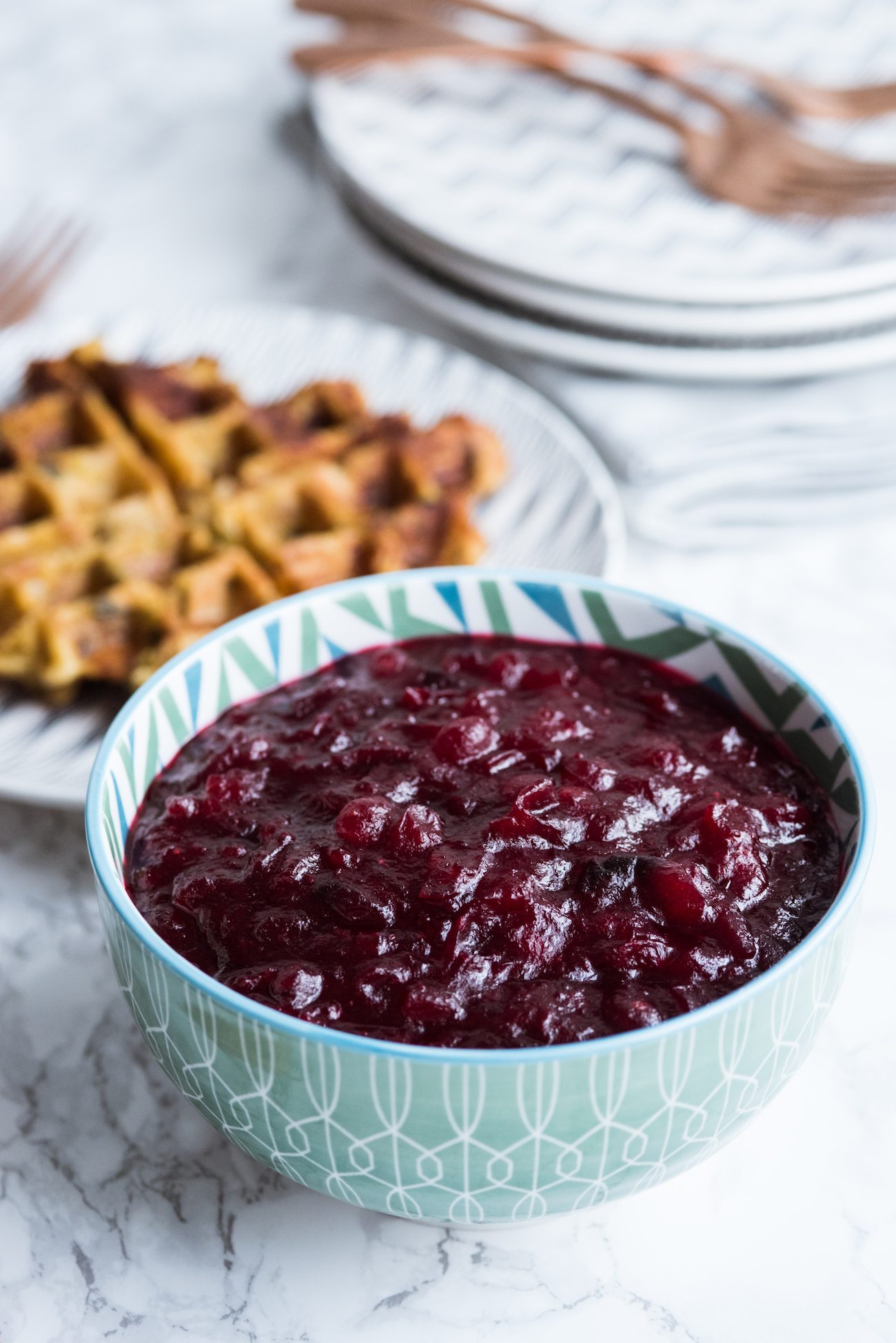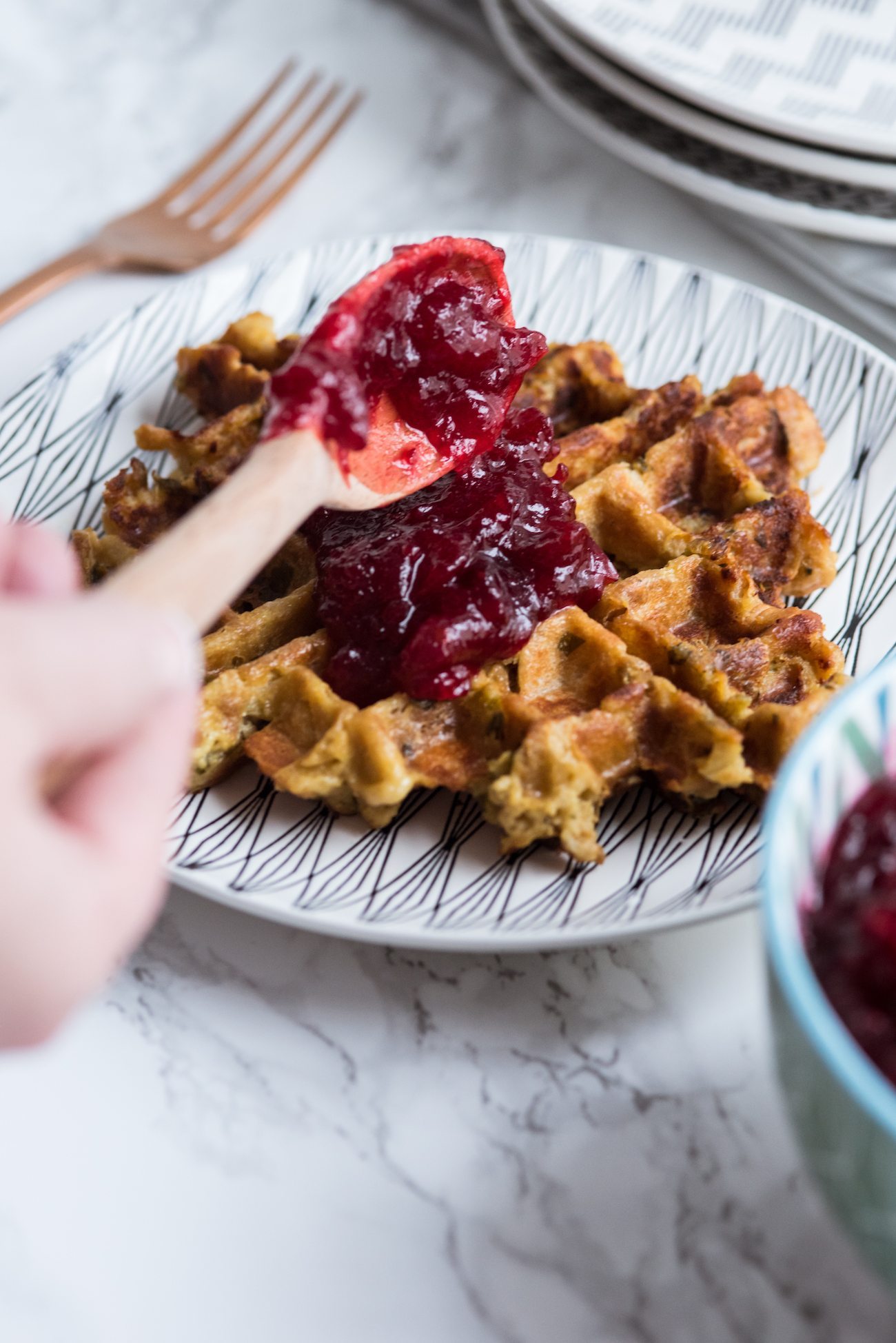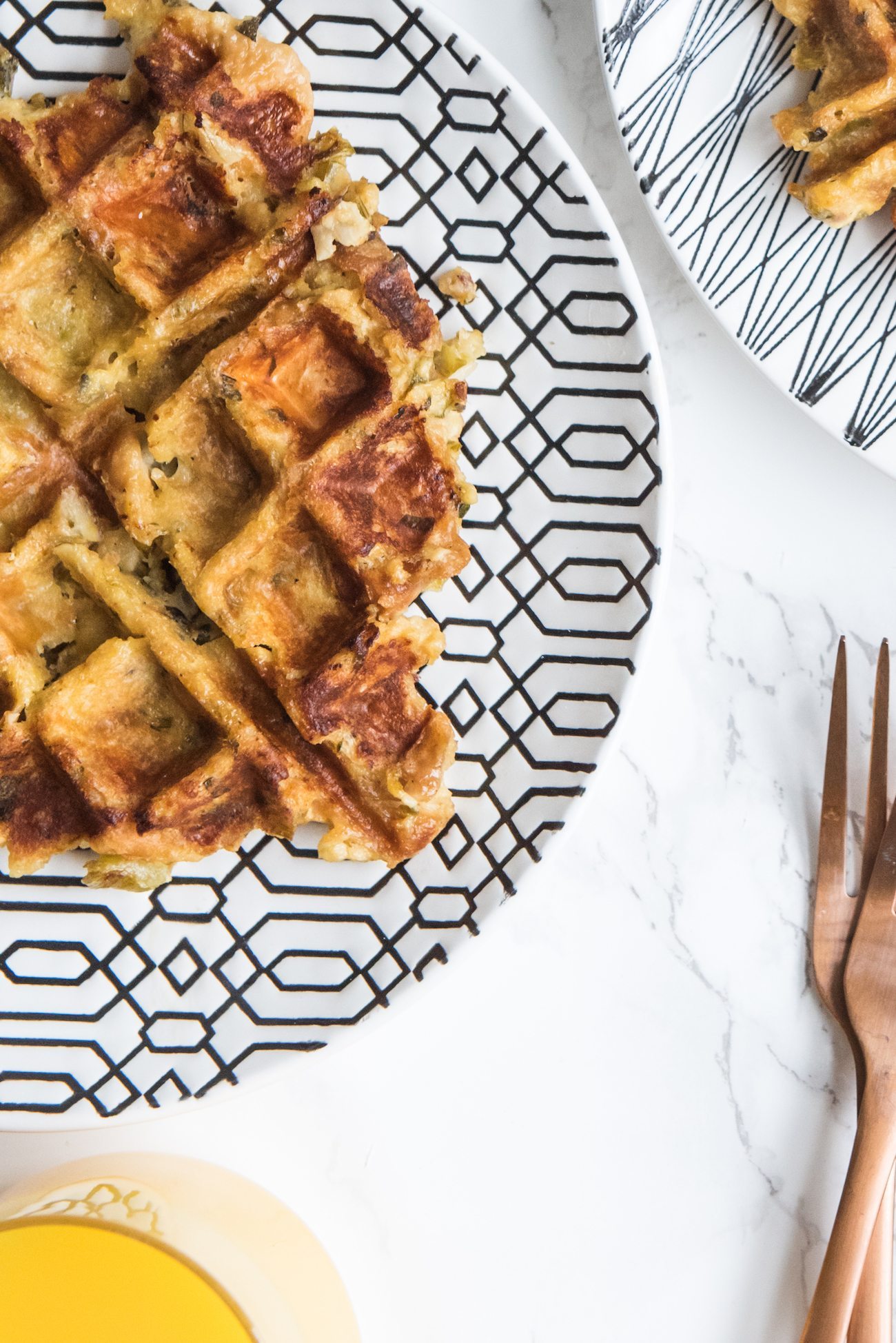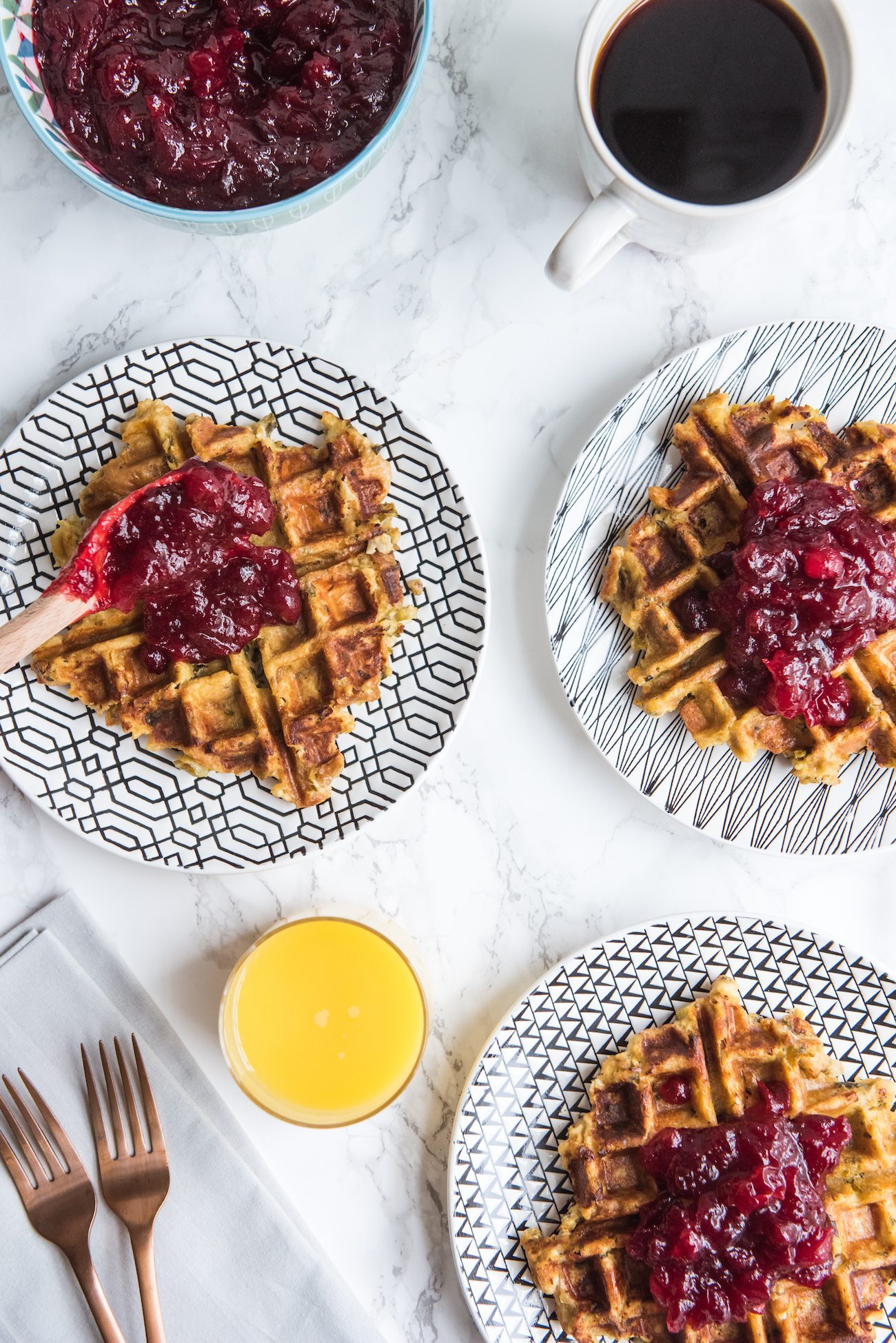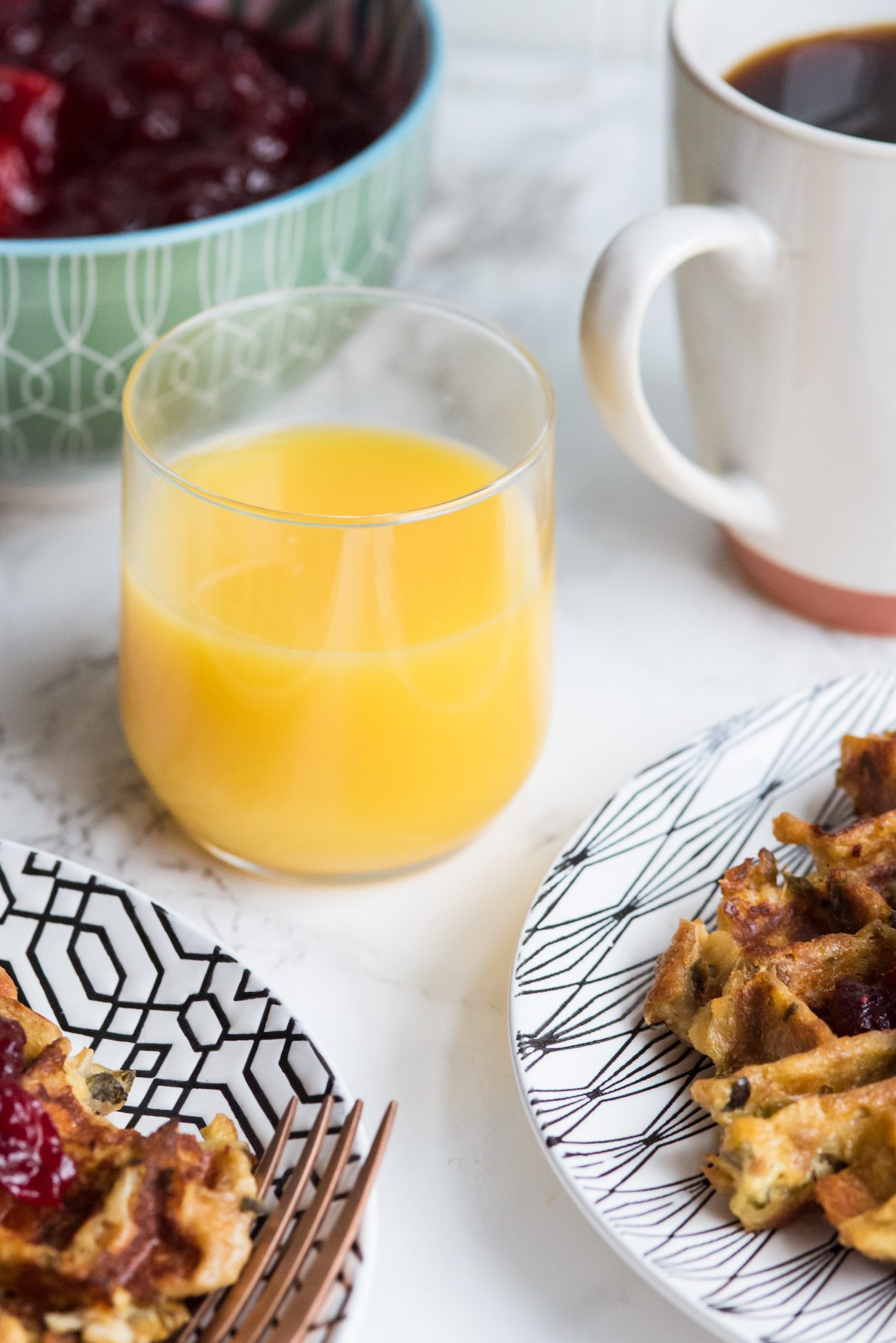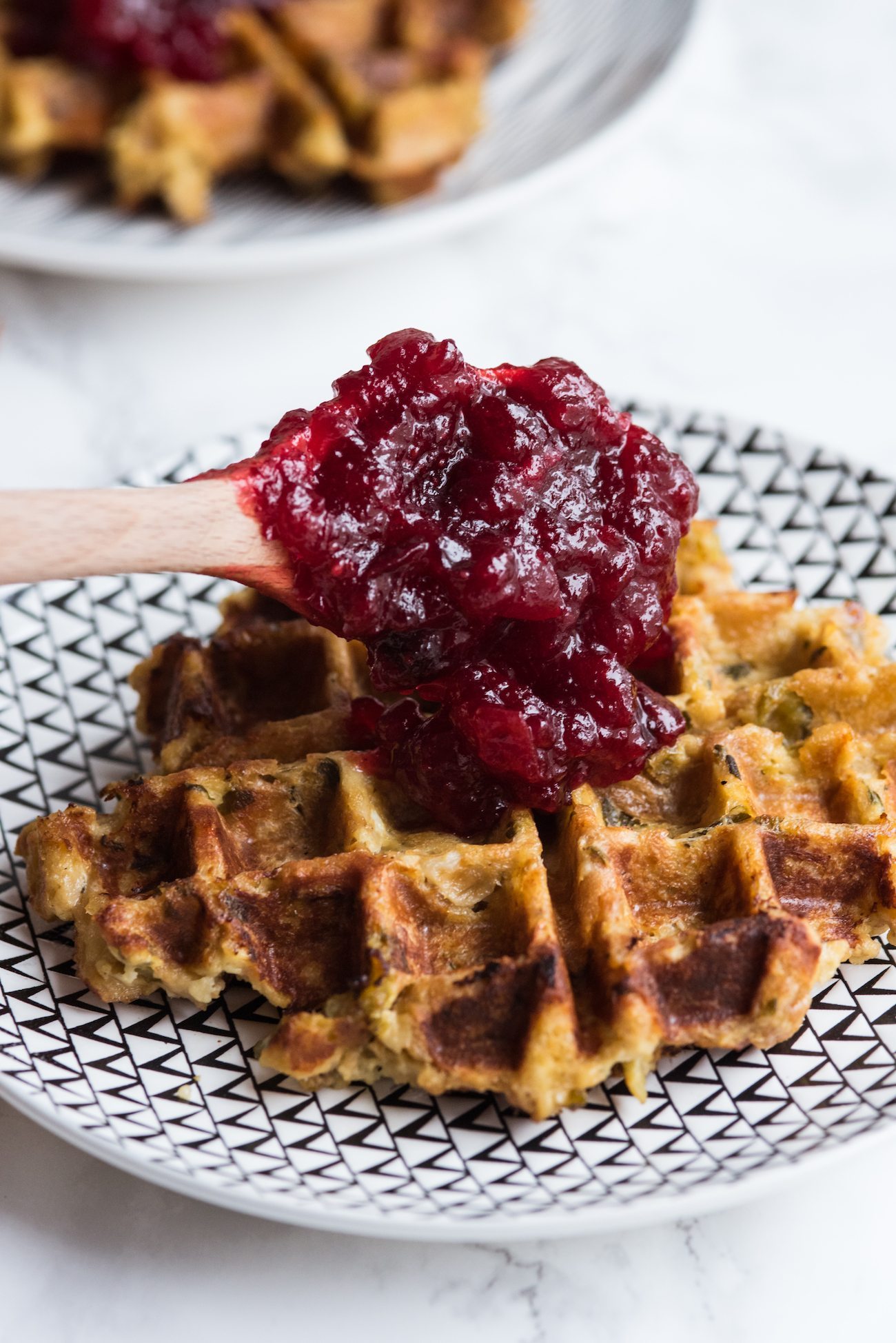 Leftover Stuffing Waffles with Cranberry Sauce
Ingredients
For the Waffles
6 cups leftover stuffing
3 large eggs
½ cup veggie stock
For the Cranberry Sauce
12 oz fresh cranberries
1 cup granulated sugar
½ cup orange juice
½ cup water
Instructions
For the Waffles
Preheat a waffle iron to medium-high heat.
Add cold, refrigerated leftover stuffing to a large mixing bowl.
Add eggs and veggie stock and combine well.
Mixture should be very moist and sticky. Add more stock as necessary if it's not a sticky consistency.
Spray waffle iron with non-stick cooking spray.
Place approximately 1-1/2 cups stuffing mixture in the middle of the iron and press down with the back of a spoon until slightly flattened
Cook for 10 - 12 minutes or until cooked through and edges are crispy and golden
Top with warmed cranberry sauce and serve immediately
For the Cranberry Sauce
Add sugar, water and orange juice to a large saucepan.
Bring to a boil and simmer until the sugar is dissolved.
Add cranberries and continue simmering for 15 - 20 minutes until the cranberries have broken down somewhat and the sauce has slightly thickened
Remove from the heat and allow to cool to room temperature
[Art direction + styling by Cyd Converse | Photos by Alice G. Patterson.]

This post was sponsored by Walmart. I received compensation for this post, but all opinions are my own. Read more about our editorial policies.