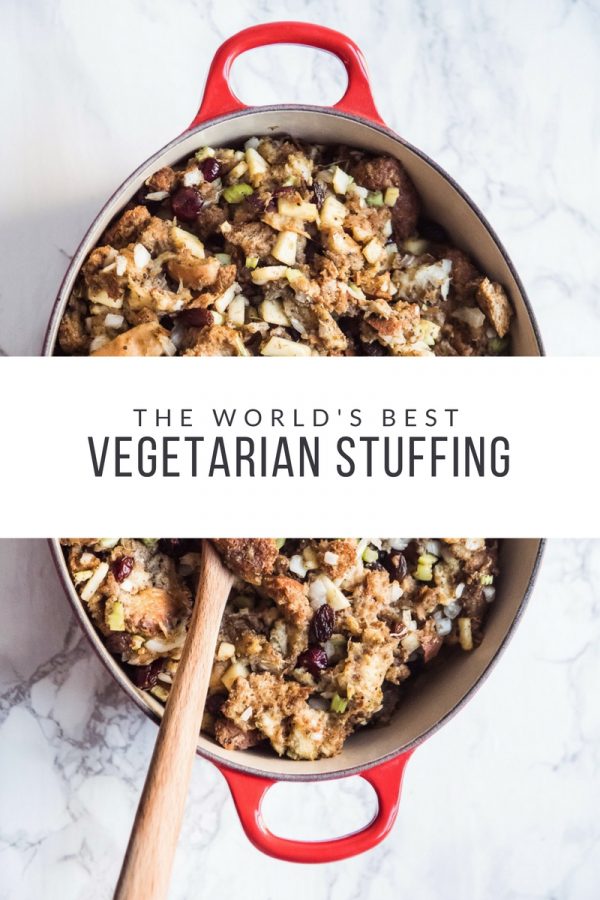 Coming up on my first Thanksgiving after becoming a vegetarian, I remember fielding loads of questions about whether or not I'd eat turkey on Thanksgiving. Honestly, I had to laugh! I mean, no guys, vegetarians don't eat turkey. Ha! Besides, doesn't everyone agree that the sides are the best part of the Thanksgiving feast anyway?! Traditionally my mom hosts Thanksgiving and because she's awesome and she loves me to the moon and back, she always makes sure there is plenty for me to eat, including adapting her world famous homemade stuffing to suit my "please don't pour melted turkey all over my stuffing" needs. What has resulted after nearly 12 years of tweaking is this, the world's best vegetarian stuffing recipe. It has all the requisite flavors of sage and celery, but you know, with none of the melted turkey bits. I assure you, this recipe is masterful. To the point where I don't even touch it, I beg my mother to make it every year. And a couple weeks ago I begged her to bake up a batch early so I could share it with you. Even if you aren't vegetarian, you will go crazy over this stuffing. Cross my heart.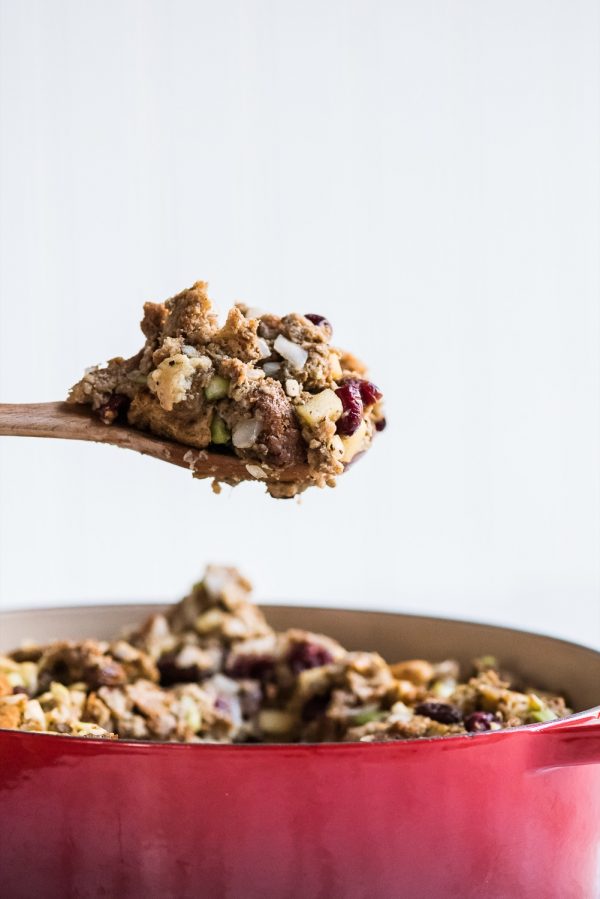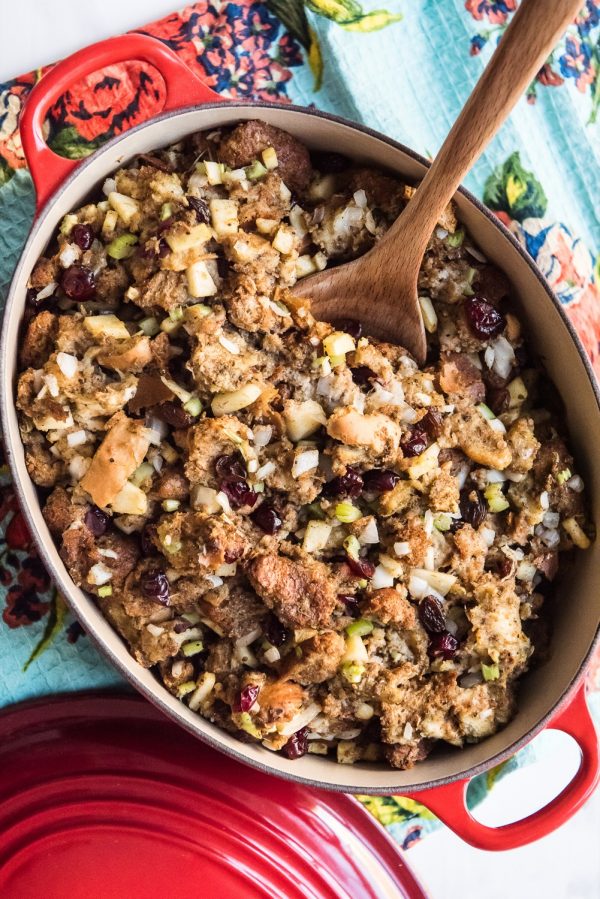 Vegetarian Stuffing
2 cups veggie stock (recipe below)
2 tablespoons melted butter
1 large Granny Smith apple, finely chopped
3 large celery stalks, finely chopped
1 medium white onion, finely chopped
2 teaspoons black pepper
1 teaspoon coarse sea salt
1 teaspoon celery seed
2 tablespoons ground sage
2 tablespoons poultry seasoning
6 large eggs
½ cup raisins
½ cup dried cranberries
½ loaf of whole wheat bread, torn into chunks
½ loaf of Italian bread, torn into chunks
Preheat oven to 350° and prepare a large casserole dish by greasing it lightly with nonstick cooking spray. Combine all ingredients except for the veggie stock and butter in a large mixing bowl and use your hands to mix well. Once combined, pour the veggie stock and butter over top and use your hands to mix well again. The resulting mixture will be very moist and somewhat sticky. Spoon it into your casserole dish and bake, covered, for approximately 30 minutes. Remove the lid and bake for an additional 15 minutes until lightly golden brown on the top and around the edges. If you don't have a covered casserole dish, a glass baking dish covered with aluminum foil will also work. You may need to adjust baking times if your dish is more shallow.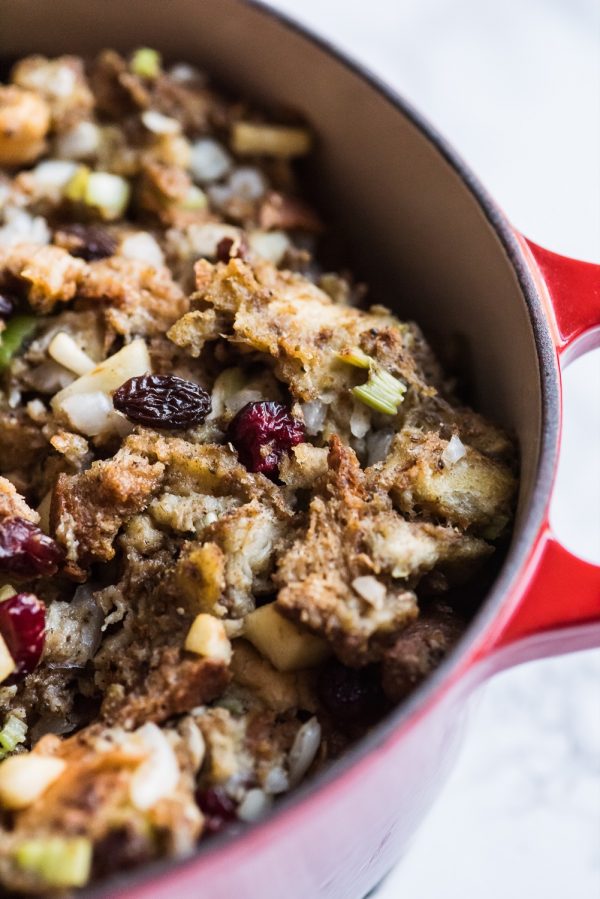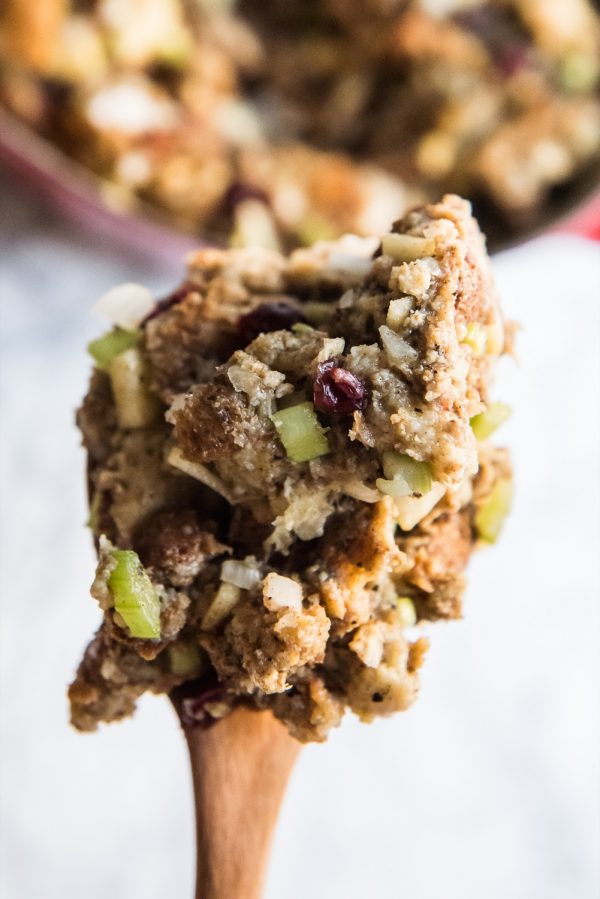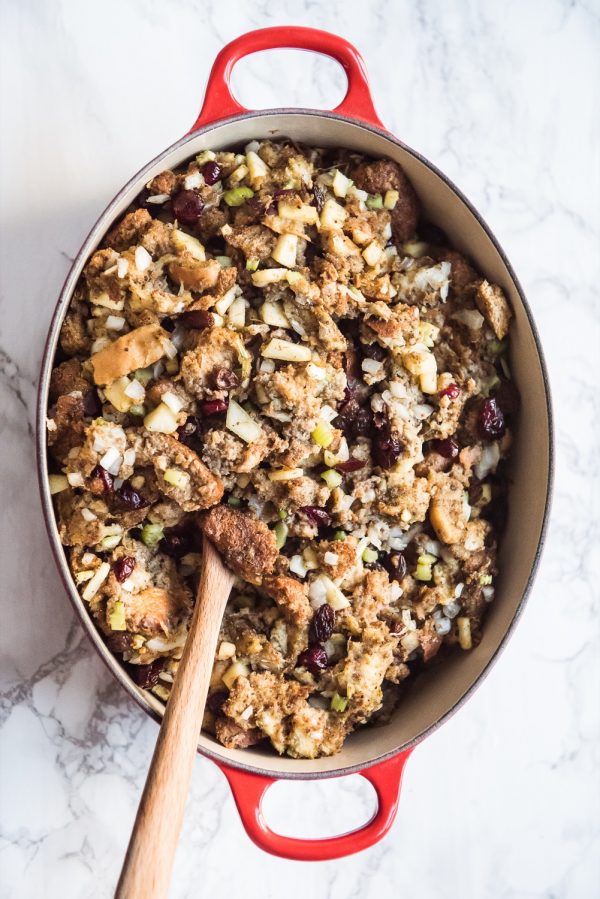 Homemade Veggie Stock
1 large celery stalk plus 3 celery stalk tops
2 large carrots
1 medium onion
1 green bell pepper
8 – 10 whole black peppercorns
pinch of sea salt
2 bay leaves
6 sage leaves
½ gallon of water
1 tablespoon rosemary
1 tablespoon parsley
Cut all of the veggies into large chunks and place in the bottom of a stock pot. Top with approximately ½ gallon of water. Add herbs and spices and bring to a low boil over medium-high heat. Reduce heat to a simmer and cover, simmering for 1 – 2 hours. Remove from the heat and strain off the herbs, spices and veggies, preserving the liquid. Voila! Homemade veggie stock.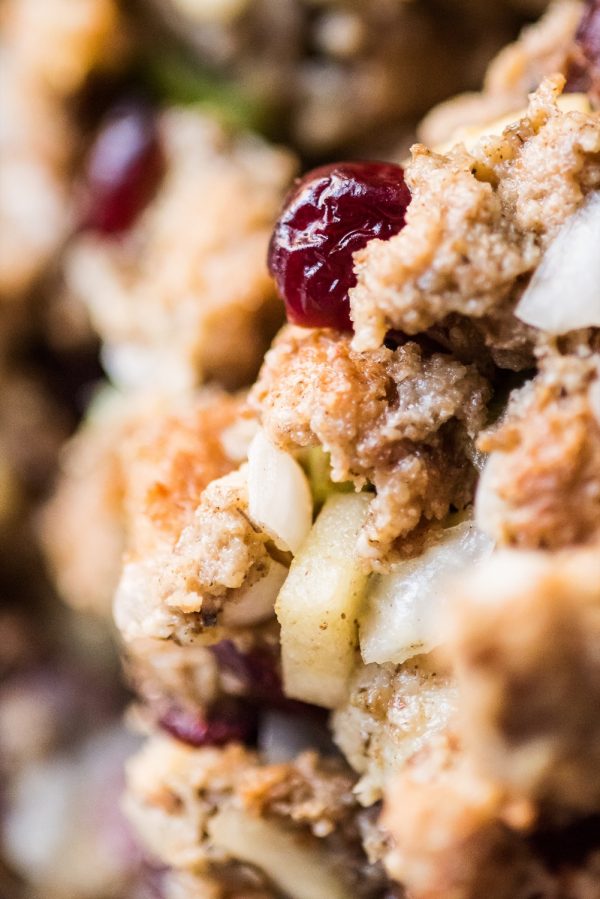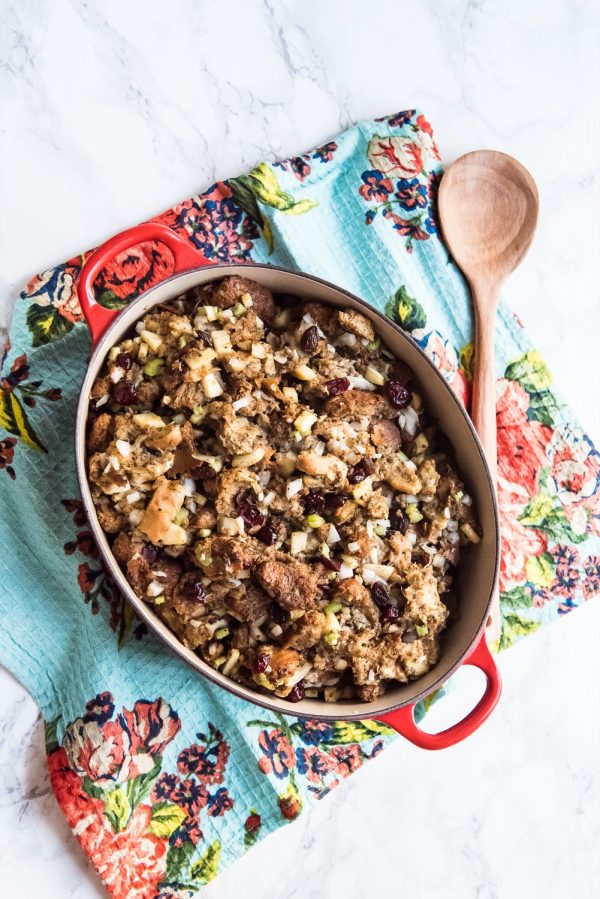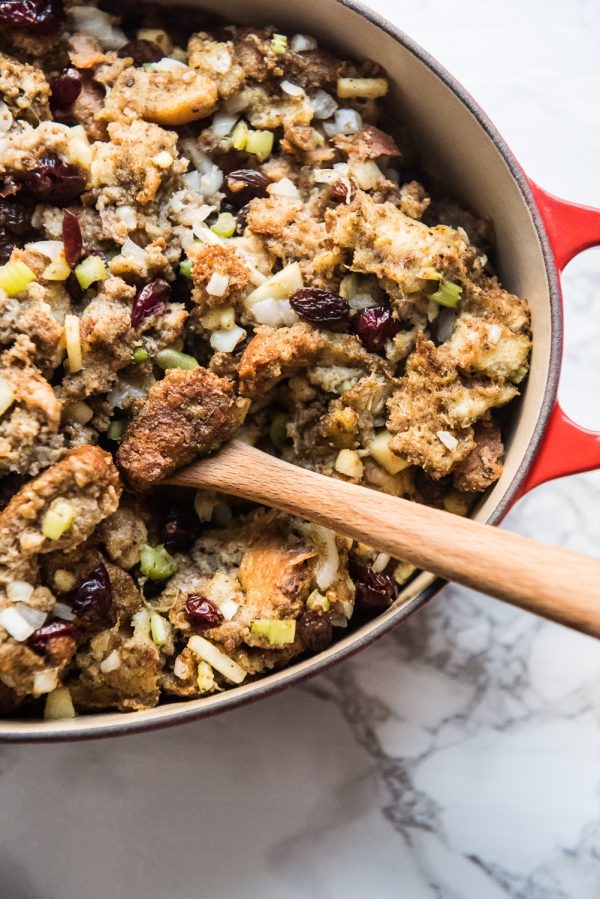 [Art direction by Cyd Converse | Recipe by Donna Zang | Photos by Alice G. Patterson for The Sweetest Occasion.]