This post is sponsored by Brown-Gorman. All words and opinions are my own.
Any excuse to celebrate is a valid one in my book. Because why not? This sweet Kentucky Derby drink station is the perfect way to welcome friends over to watch the race in style.
I don't live in the south so the Kentucky Derby wasn't a huge deal in our house growing up. However, as an adult I love the Kentucky Derby as an excuse to mix fun cocktails and don a fascinator for the day. Emphasis on the fun cocktails.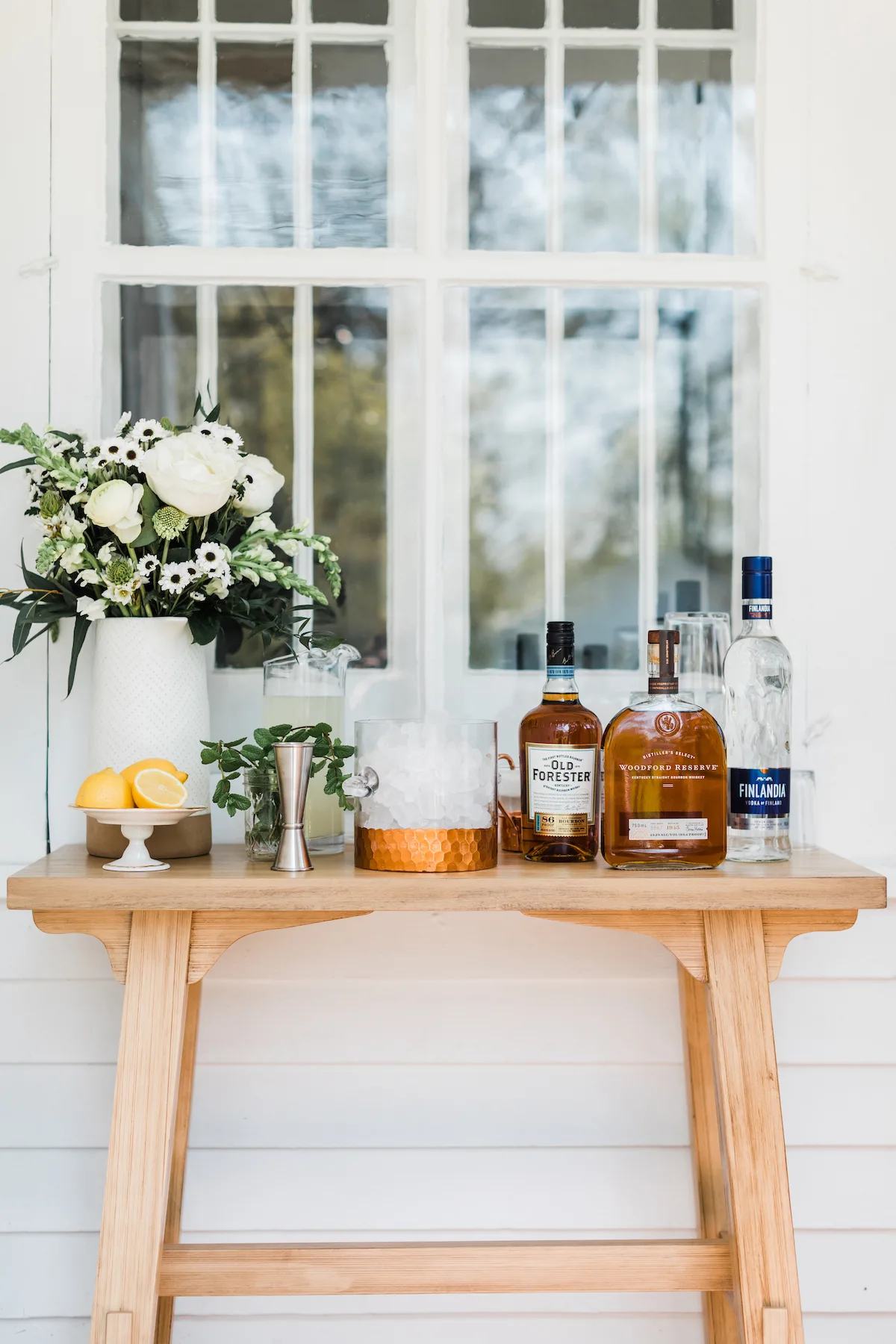 When people think of Kentucky Derby drinks, they often think of mint juleps. While I love a good mint julep, my favorite Kentucky Derby drink isn't made with bourbon!
Nope! In my opinion the best Kentucky Derby drink is the Oaks Lily cocktail, made with Finlandia vodka. The Finlandia Oaks Lily cocktail is sweet, tart, refreshing and perfect for a warm afternoon in May.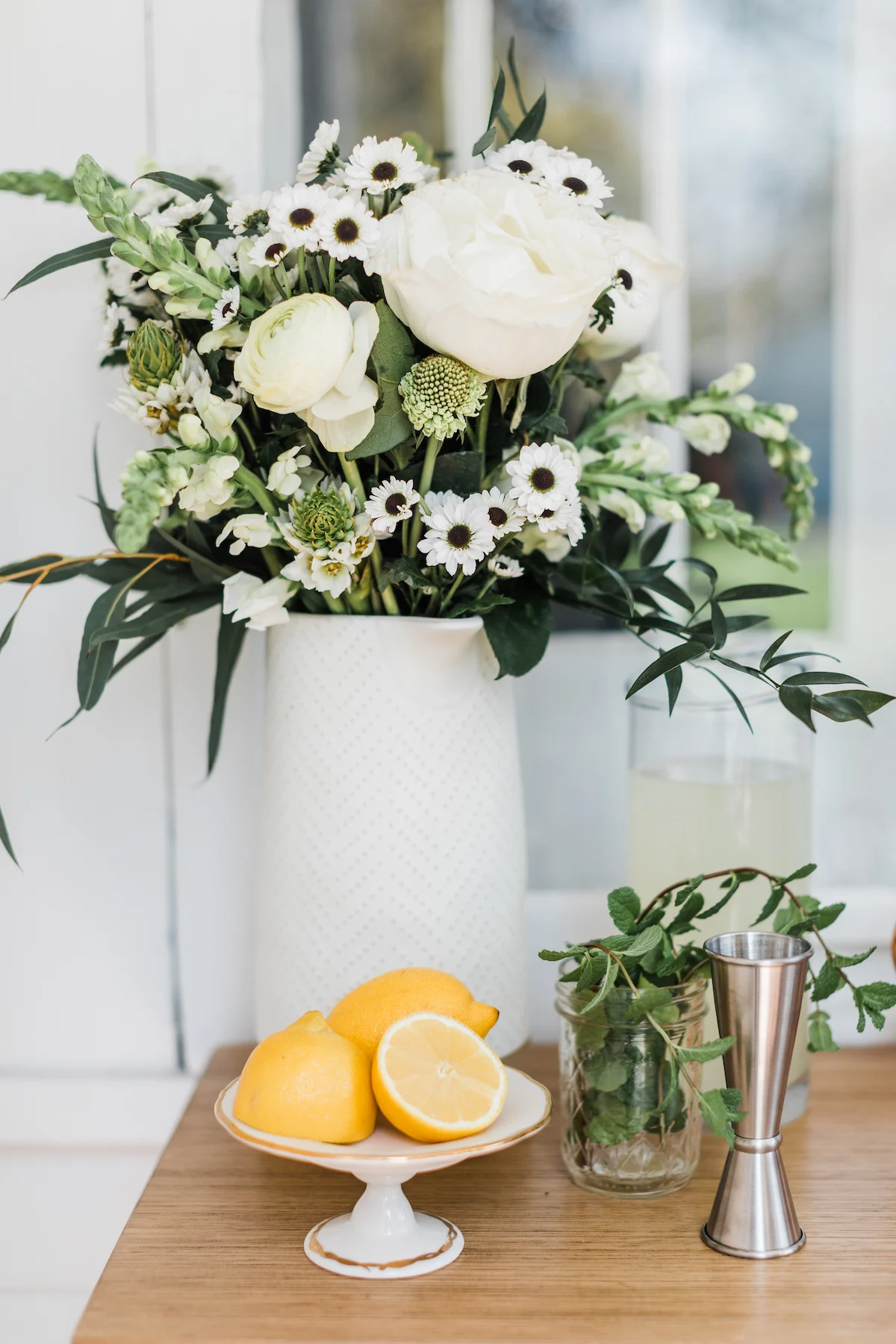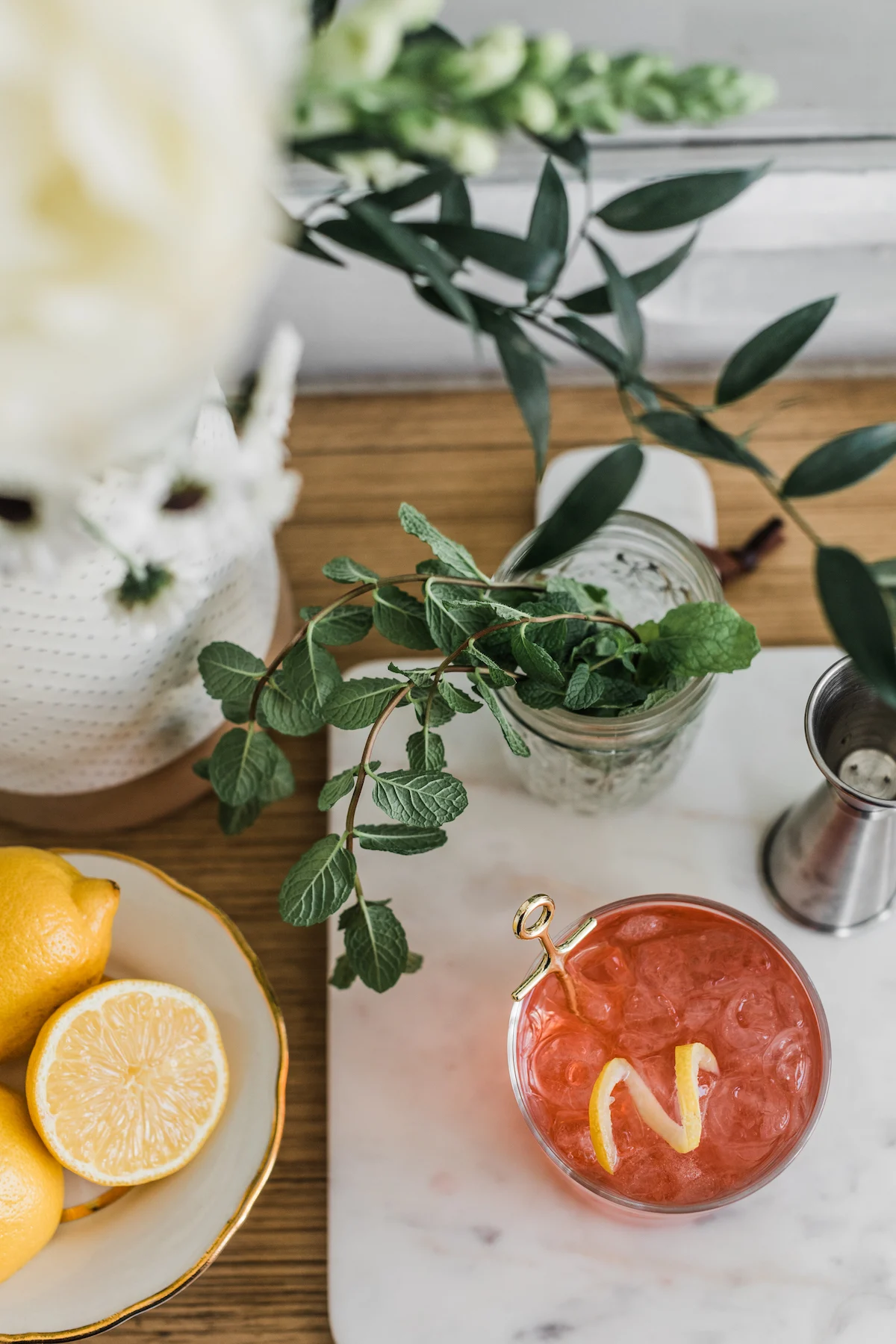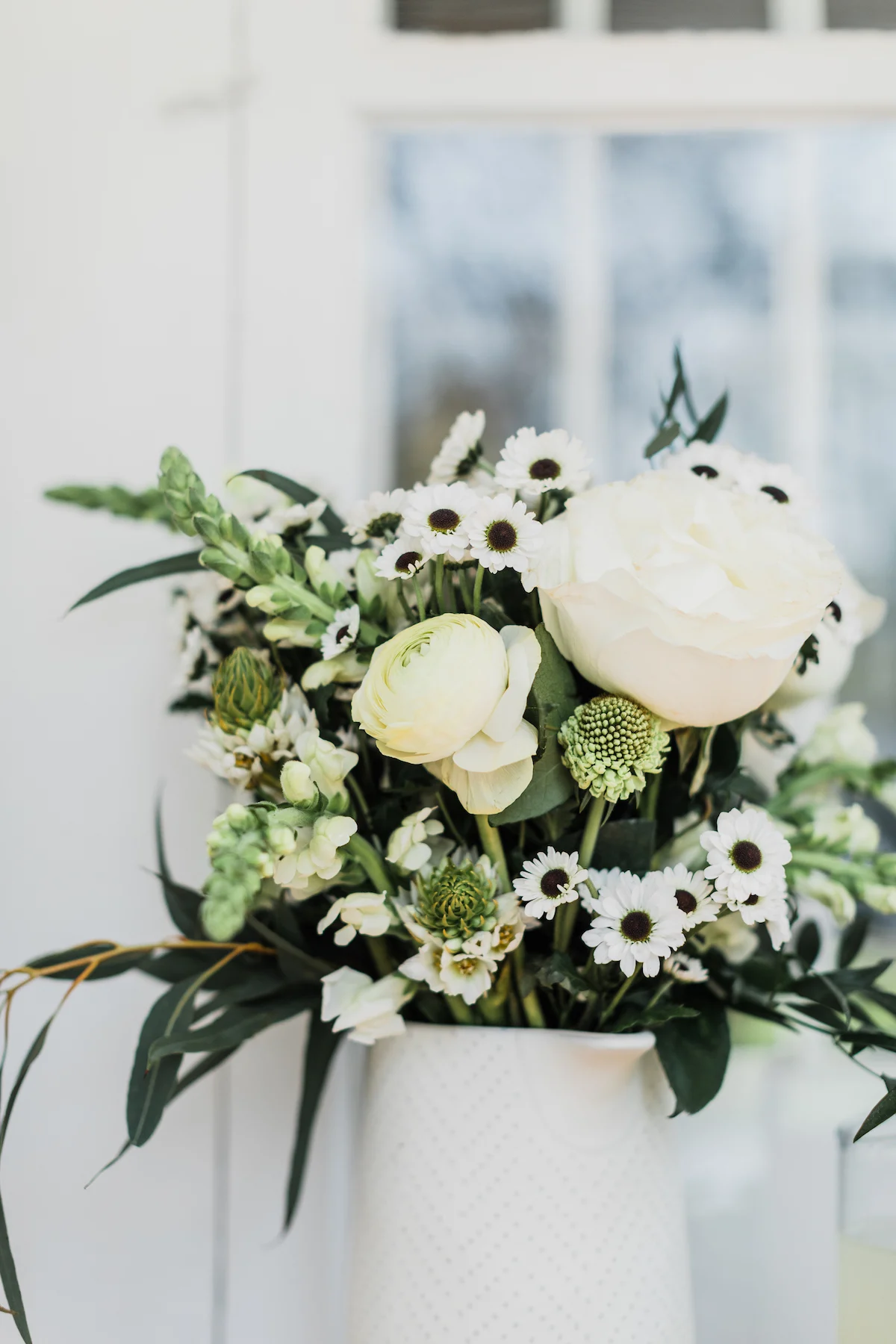 Here I'm sharing my tips for creating a fun and festive Kentucky Derby drink station and the Finlandia Oaks Lily recipe so you are fully prepared to host friends. Spoiler: Both involve picking up a supply of good bourbon and vodka.
With this kind of drink station I suggest setting out the ingredients for two to three cocktails with all requisite garnishes. Here I prepped everything for a Woodford Spire and an Old Forester Mint Julep in addition to the Oaks Lily.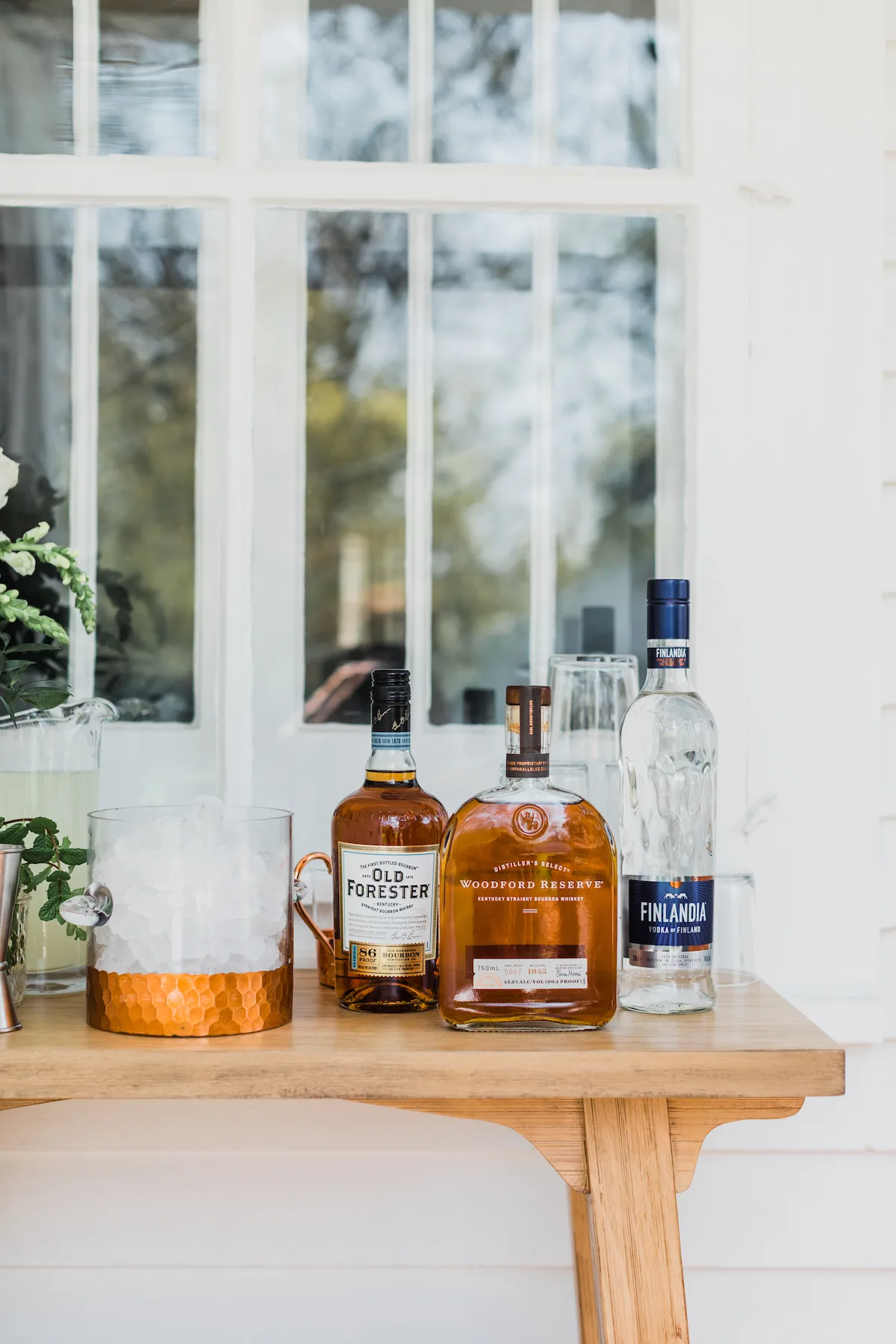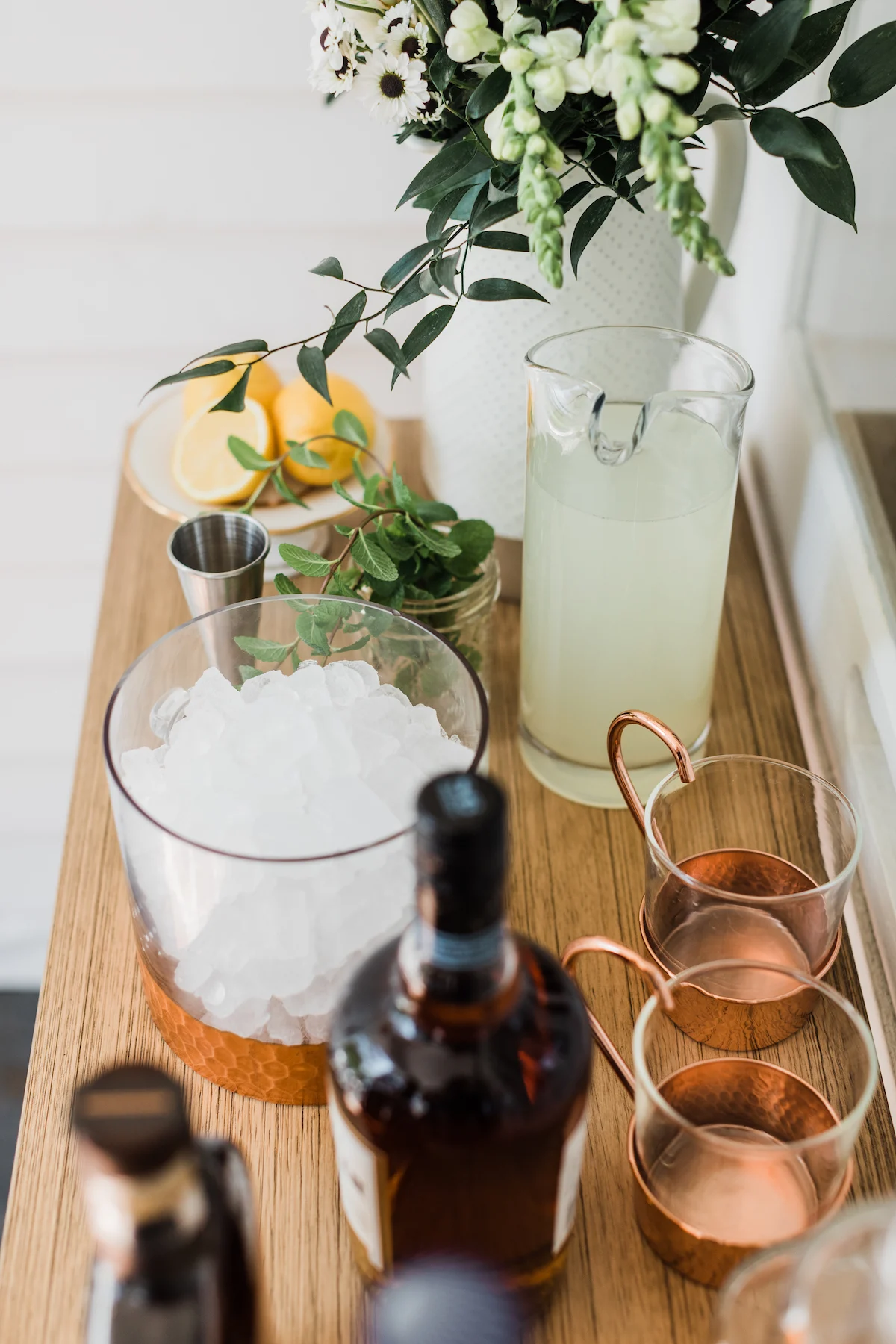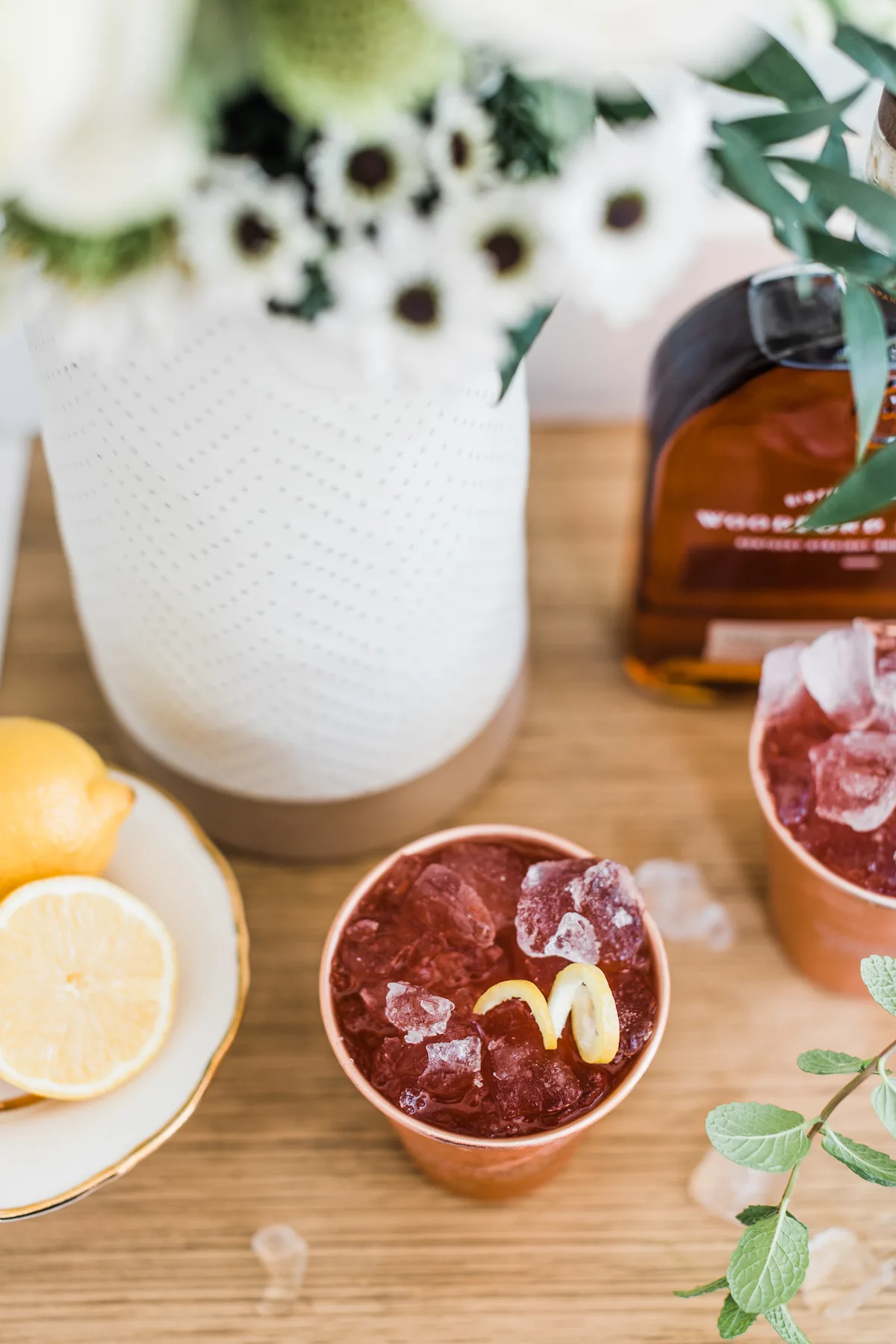 How to Create a Kentucky Derby Drink Station
Use a small table, a corner of your kitchen counter or a bar cart to arrange all of your cocktail ingredients. I used a small console table from my foyer that I moved to my back porch to entertain friends on our back patio.
Pick up a bottle of Woodford Reserve, a bottle of Old Forester bourbon and a bottle of Finlandia. Or use the Drizly app to have everything delivered safely right to your doorstep!
Select glassware for each cocktail you'll be featuring and set those out along with any necessary barware such as a jigger and a cocktail stirring glass.
Make sure to include your Kentucky Derby drink garnishes such as lemon and lots of mint for those mint juleps!
Fill a glass bowl or a pretty ice bucket with ice and make sure to refill it often as friends mix drinks.
Add a bit of color and texture with the addition of fresh flowers! The Kentucky Derby is known for roses so I made sure to select flowers that included a few roses for that beautiful, classic look.
If you're entertaining outside, set everything up in a shady area so your mixers and ice don't get too warm too fast.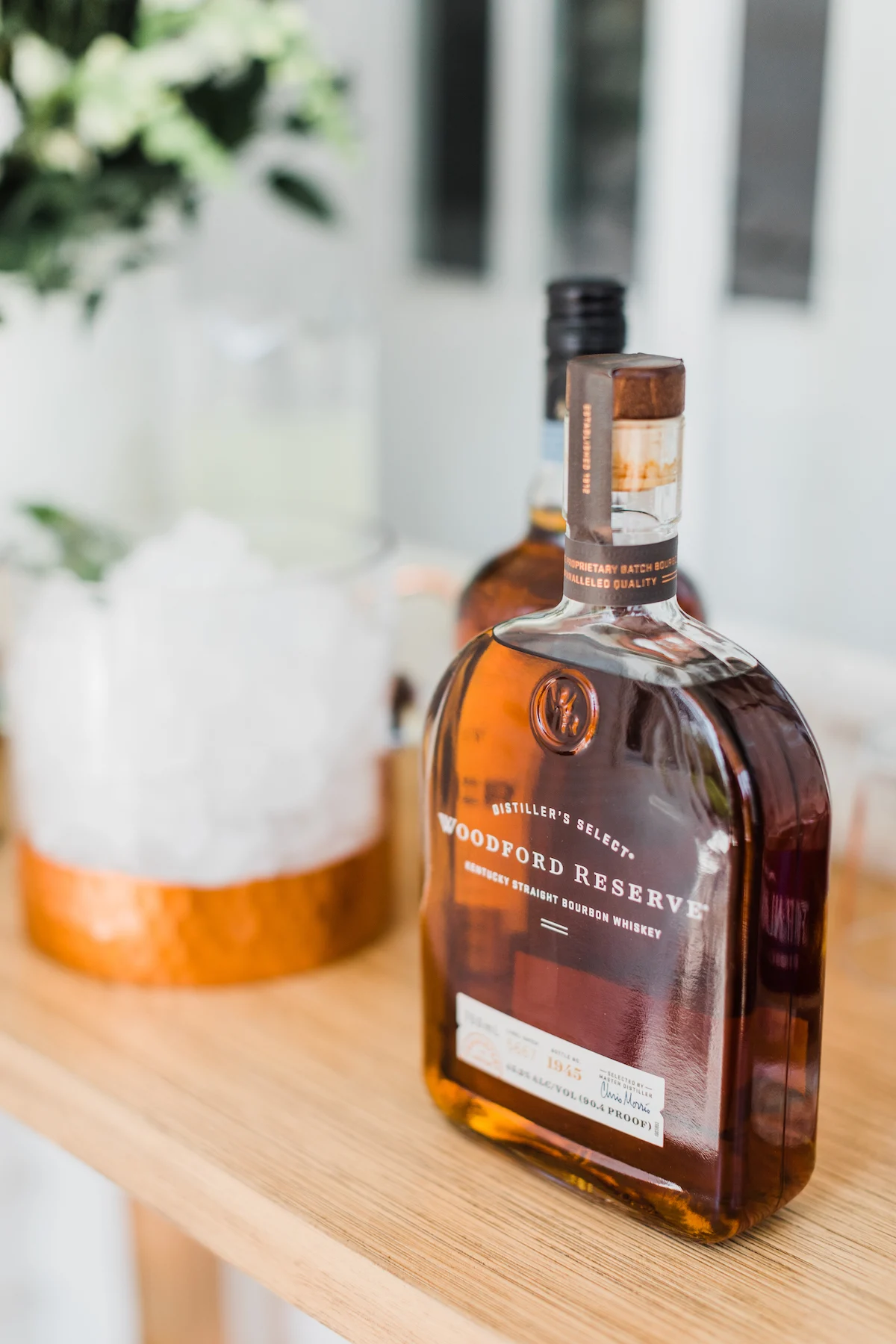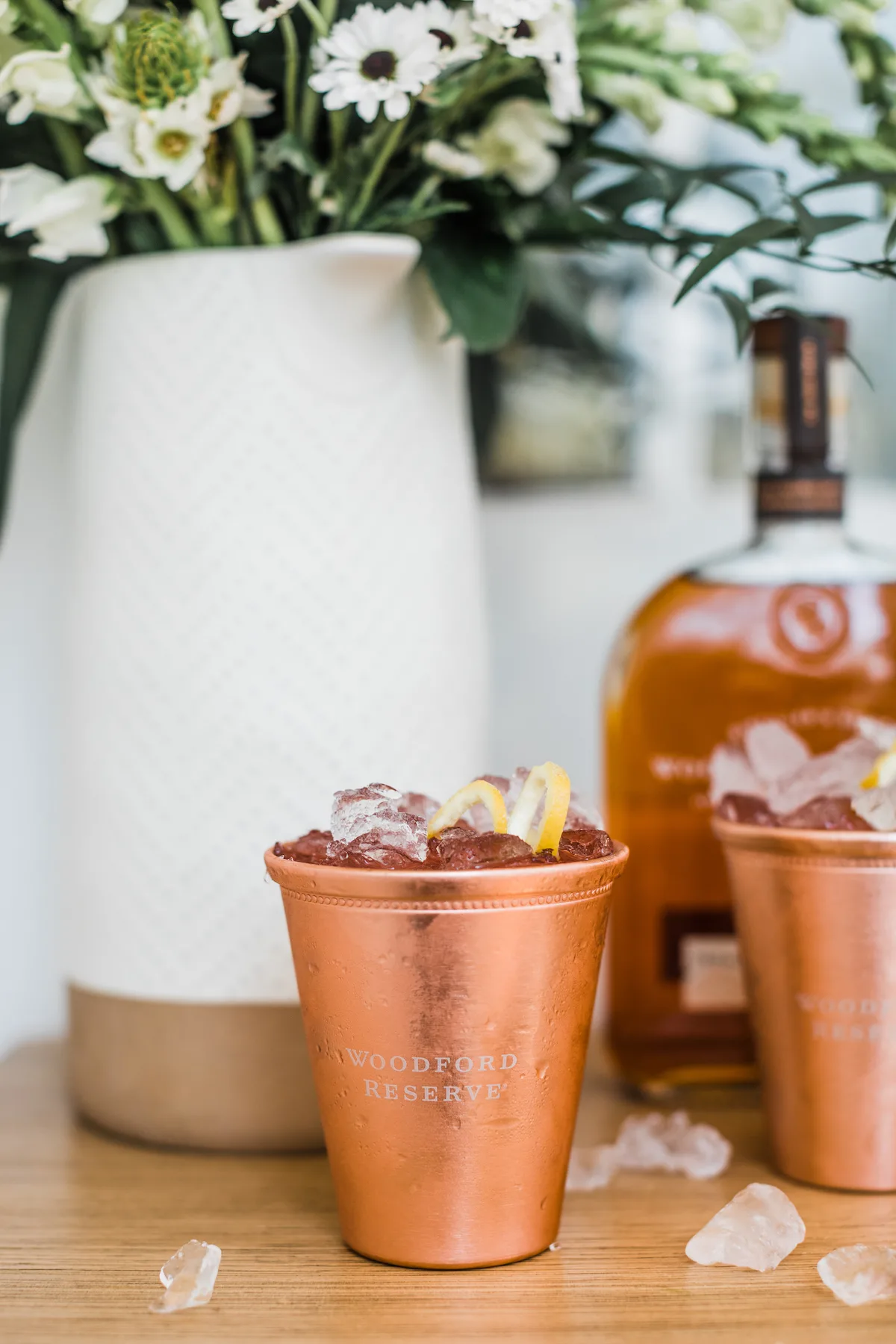 What Are the Traditional Kentucky Derby Drinks?
The Kentucky Derby is known for the super tasty, slightly fancy cocktails! Bourbon is a mainstay, of course, but it's definitely not the only option for a great Kentucky Derby drink.
Woodford Spire – Made with Woodford Reserve bourbon, this cocktail pairs the richness of bourbon with the sweetness of lemonade and cranberry juice. It's delicious!
Finlandia Oaks Lily – If you're into a brighter, fruitier cocktail, the Oaks Lily made with Finlandia vodka, triple sec and cranberry juice may be more your speed.
Old Forester Mint Julep – Of course, no Kentucky Derby celebration is complete without mint juleps made with Old Forester!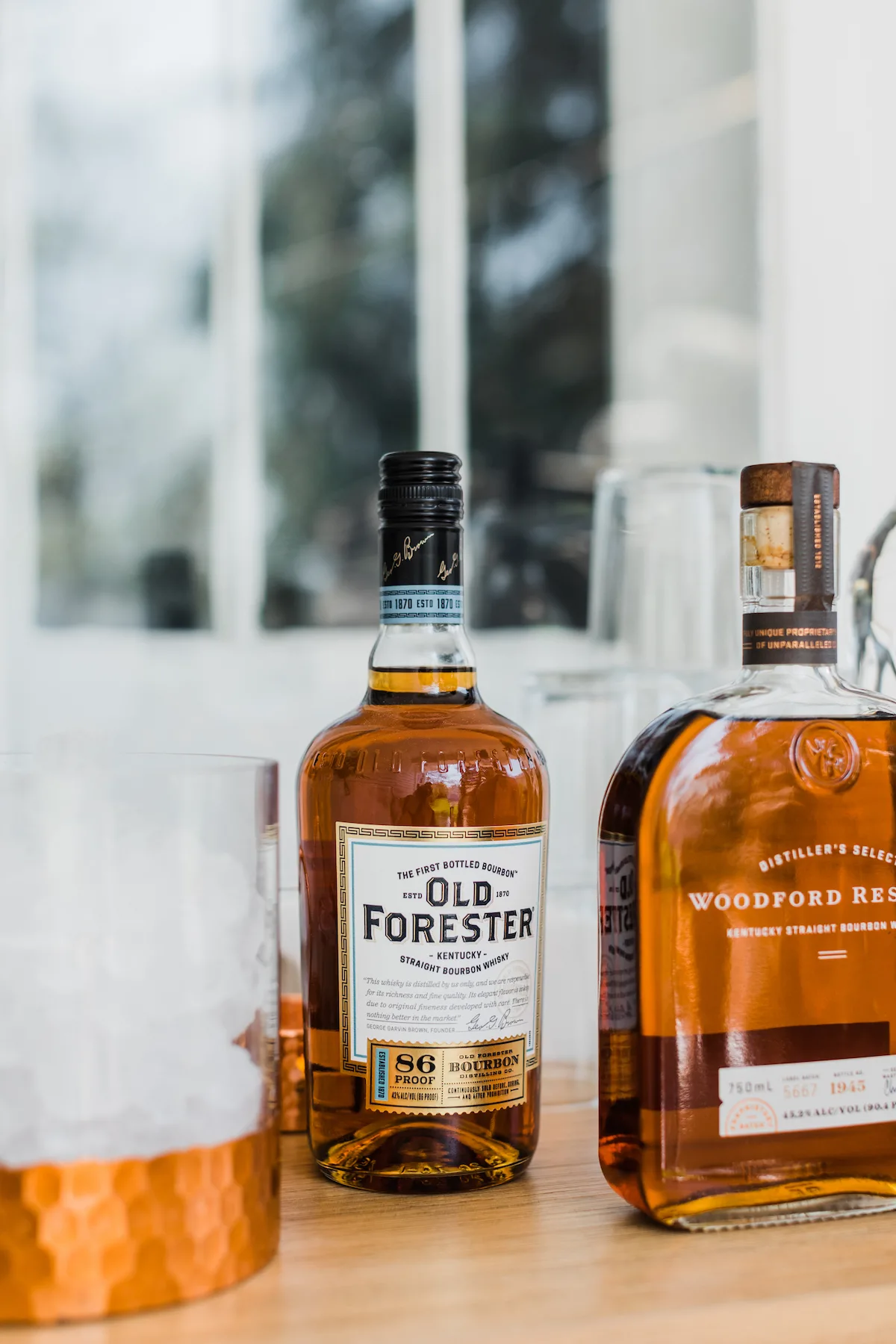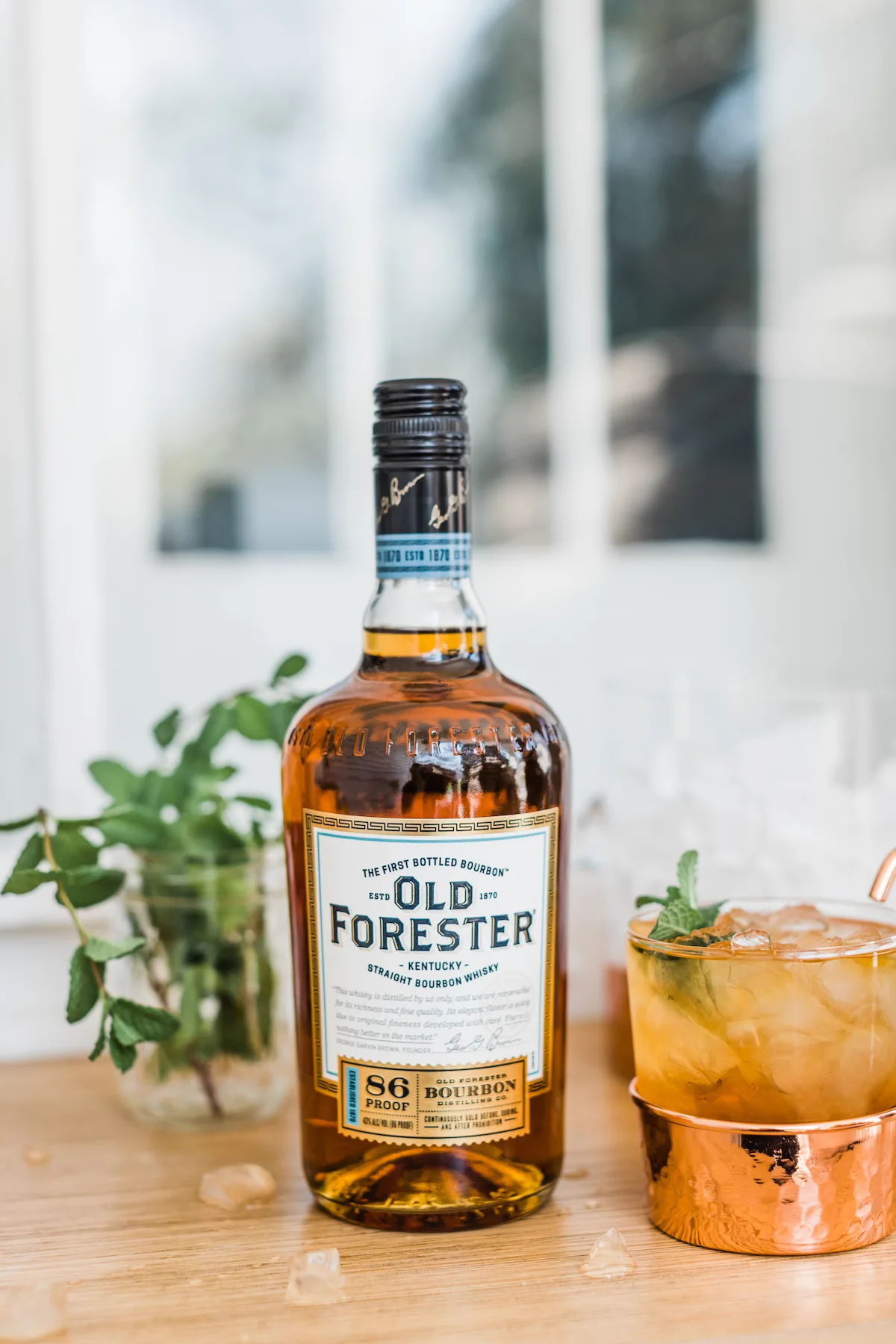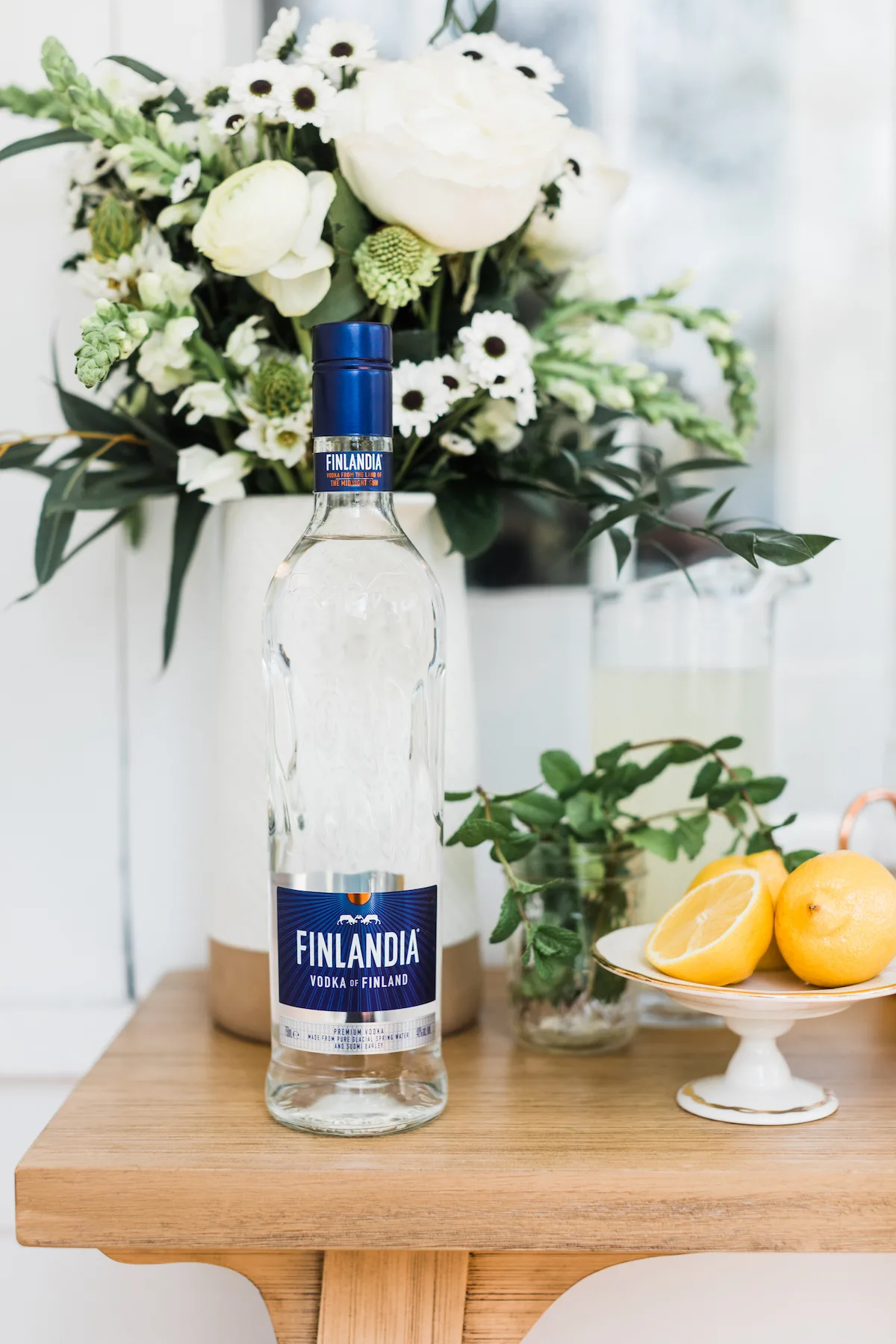 Finlandia Oaks Lily Recipe Ingredients
Vodka – To make this Oaks Lily recipe you'll need Finlandia vodka, which is a mainstay of the Kentucky Derby
Triple sec – The Oaks Lily calls for triple sec, which is a sweet orange liqueur
Sweet and sour mix – Tart and slightly sour, sweet and sour mix is sold wherever you buy bar mixers
Cranberry juice – For the best flavor, make sure to get 100% cranberry juice instead of cranberry juice cocktail
Lemons – Fresh lemons make the perfect Oak Lily garnish
Blackberries – Optionally, include blackberries or other fresh berries such as raspberries in your Oaks Lily cocktail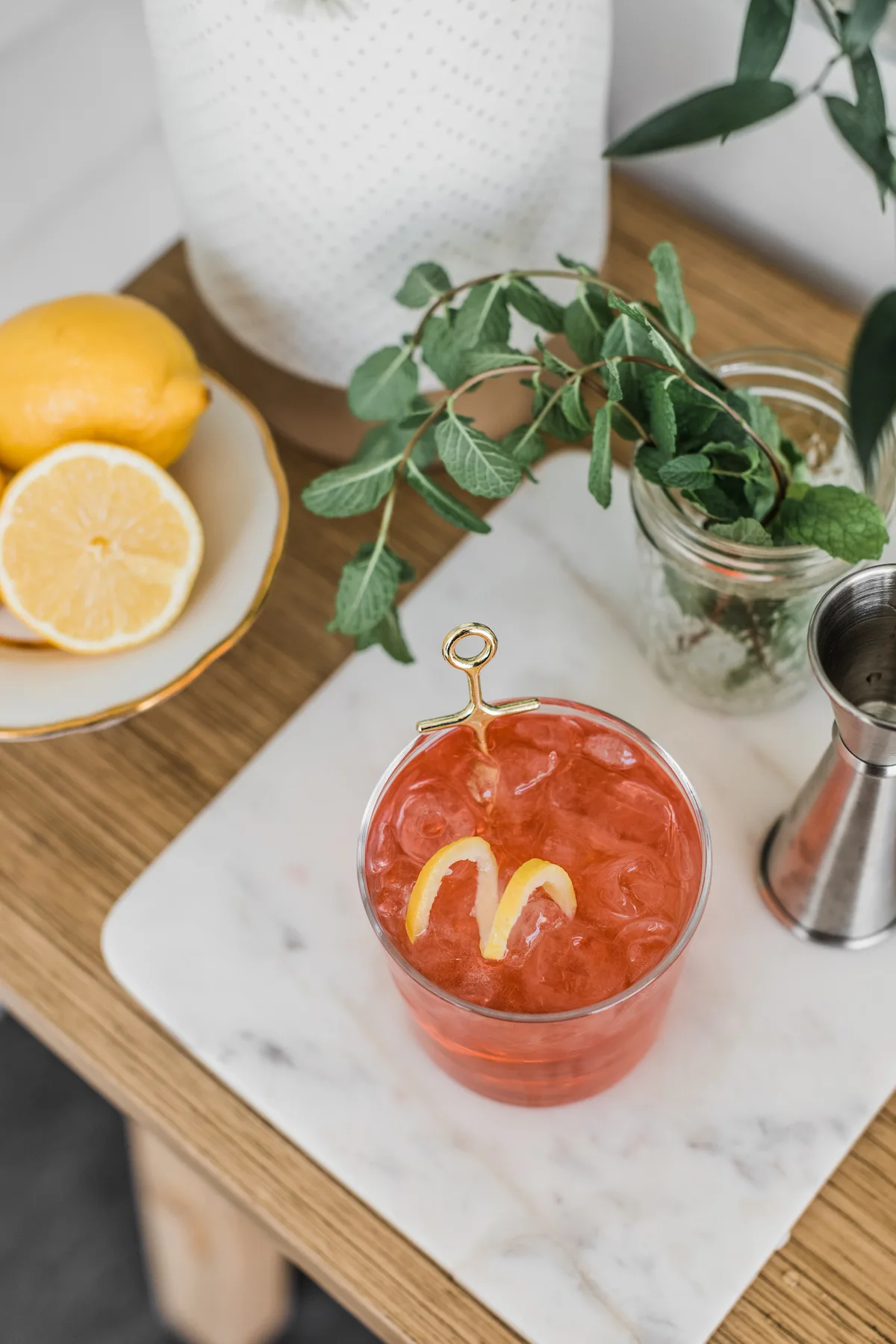 How to Make a Finlandia Oaks Lily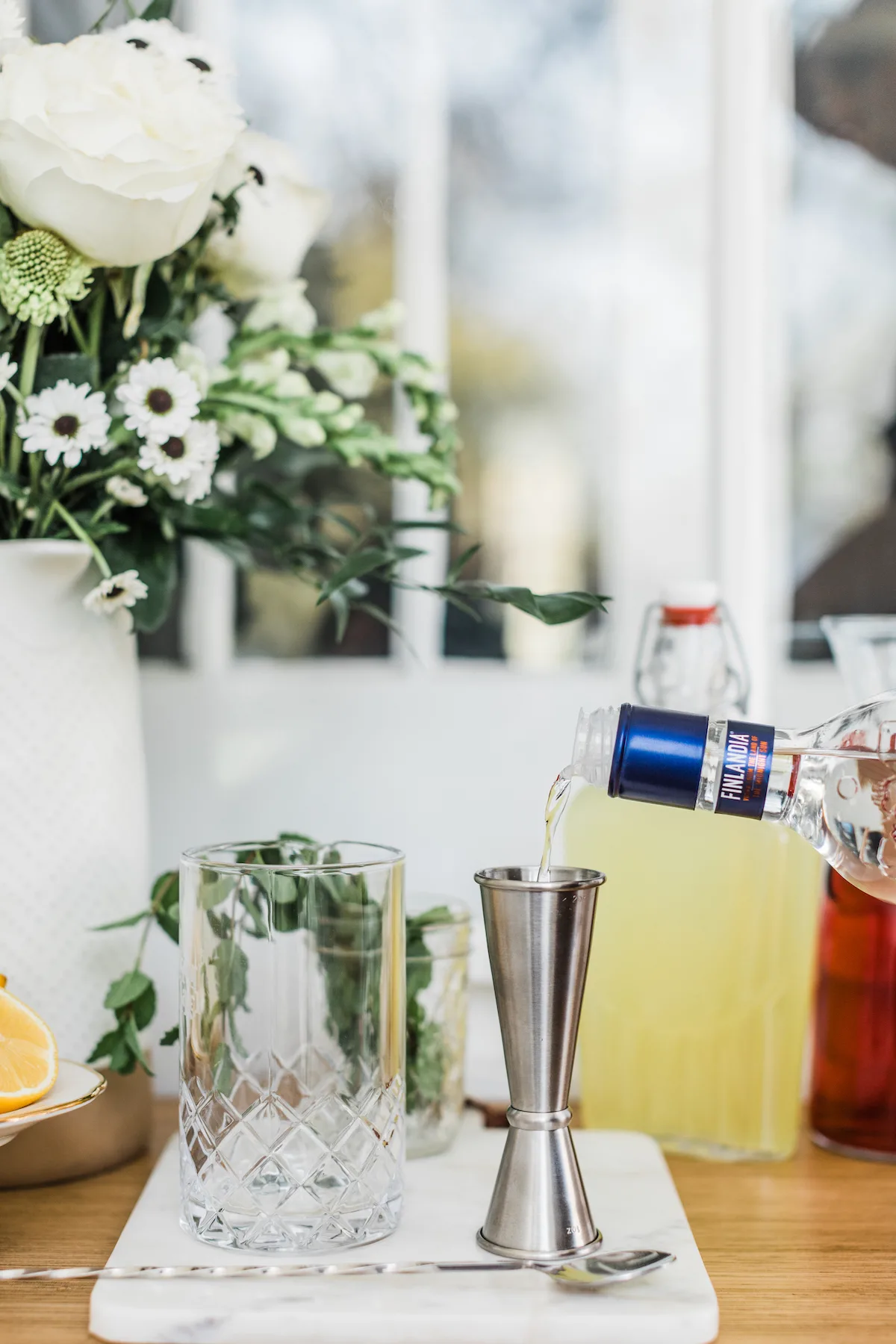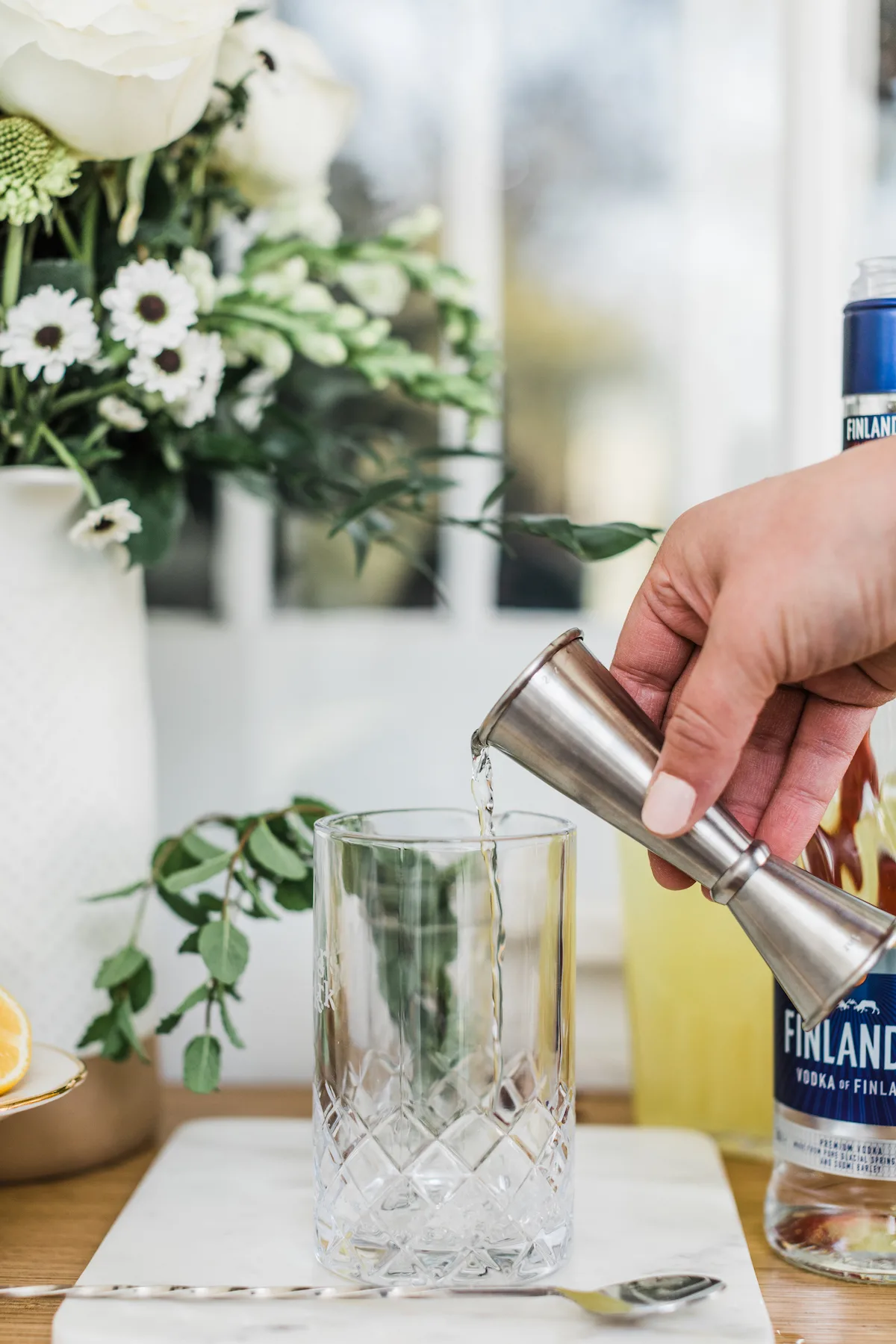 Step 1. Measure and pour Finlandia vodka into a cocktail mixing glass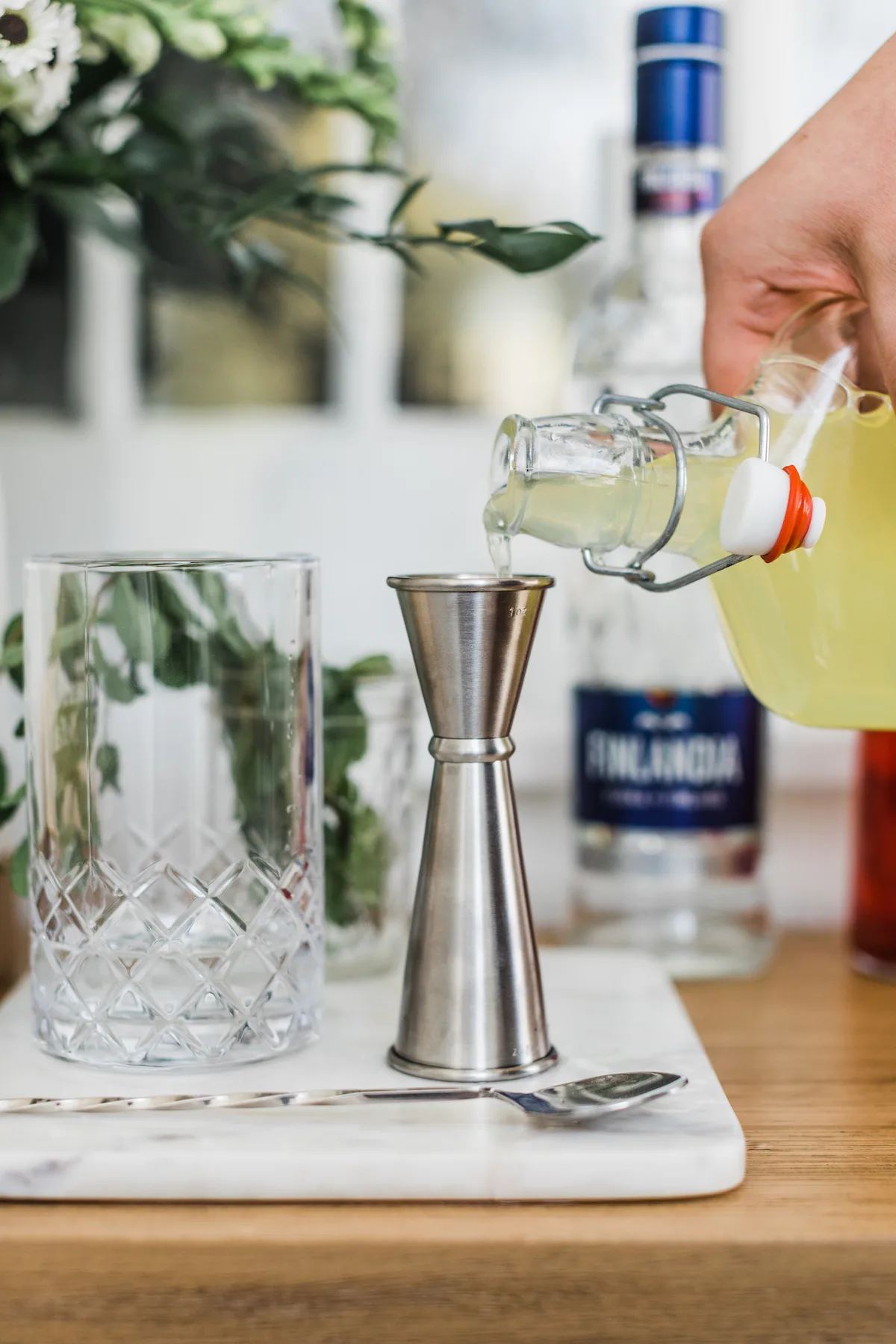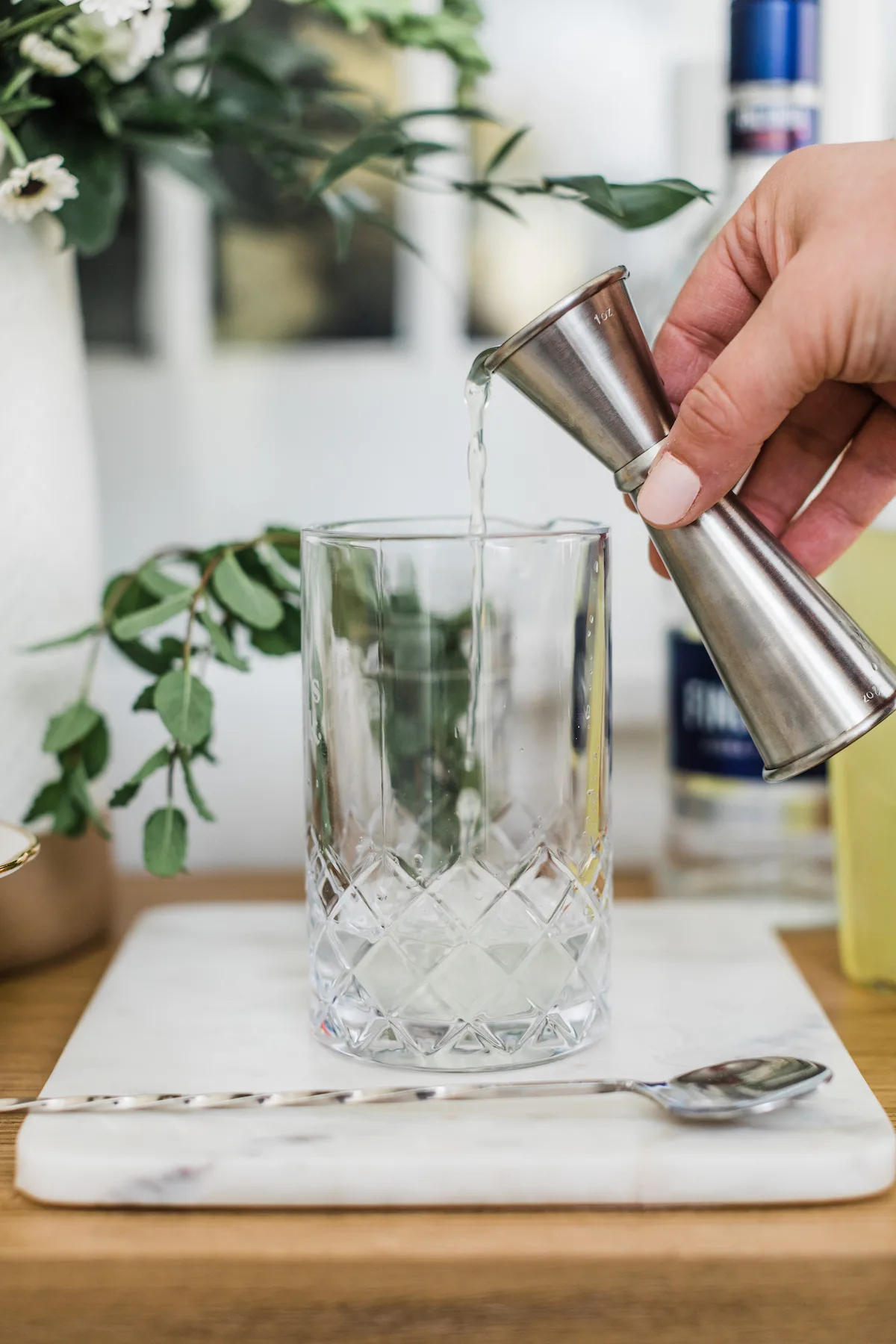 Step 2. Measure and pour sweet and sour mix into the cocktail mixing glass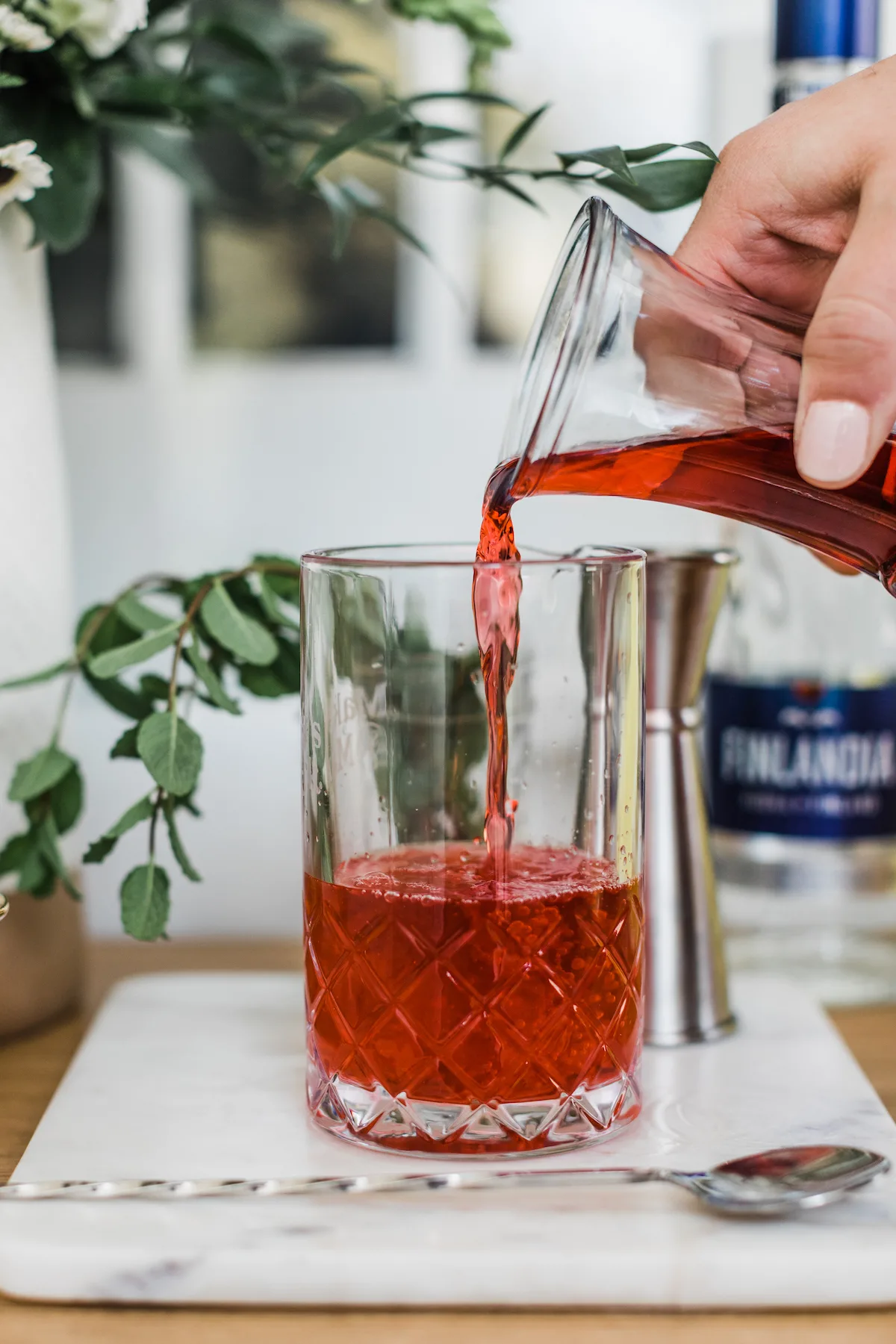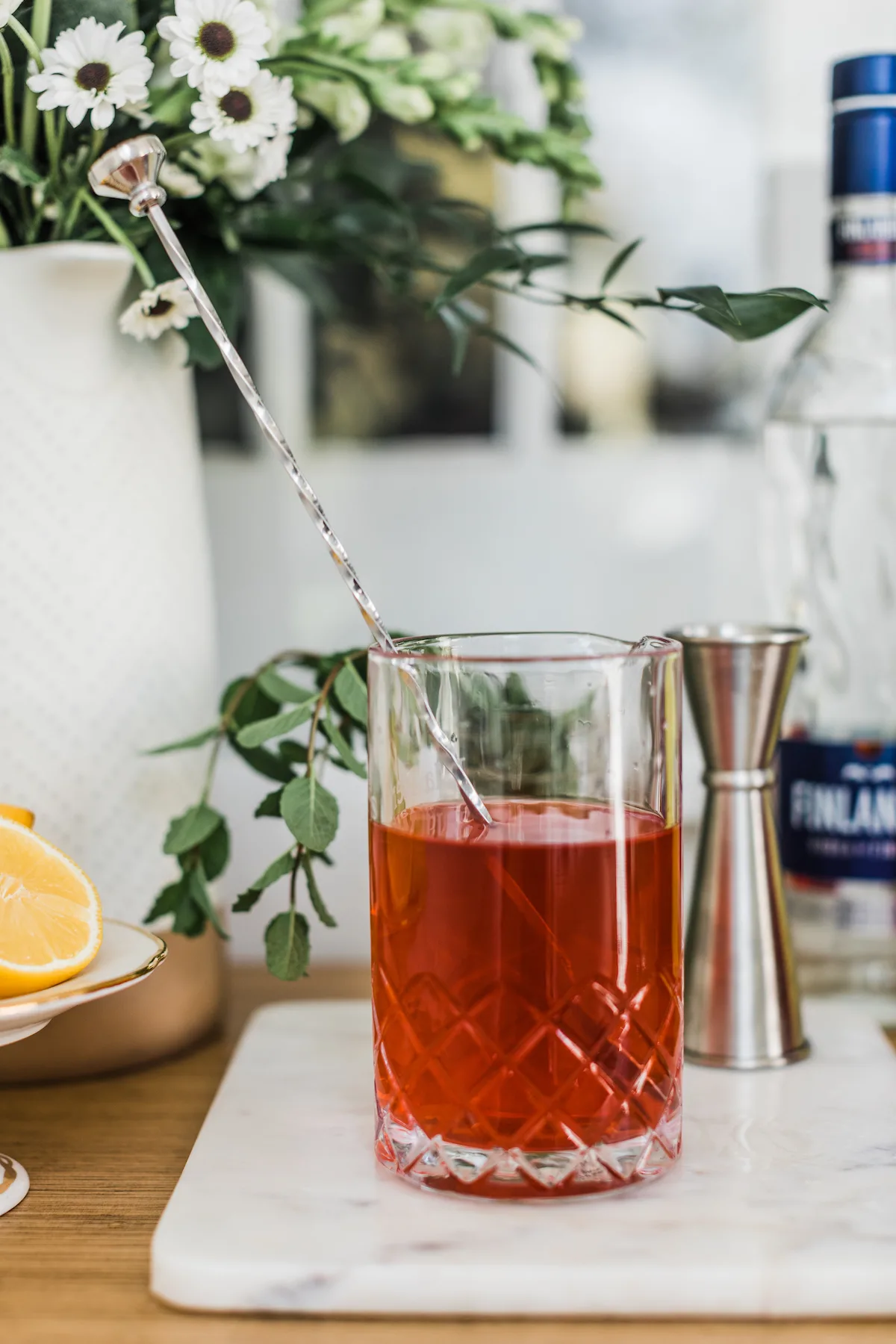 Step 3. Then, add cranberry juice to the cocktail mixing glass and use a stirring spoon to combine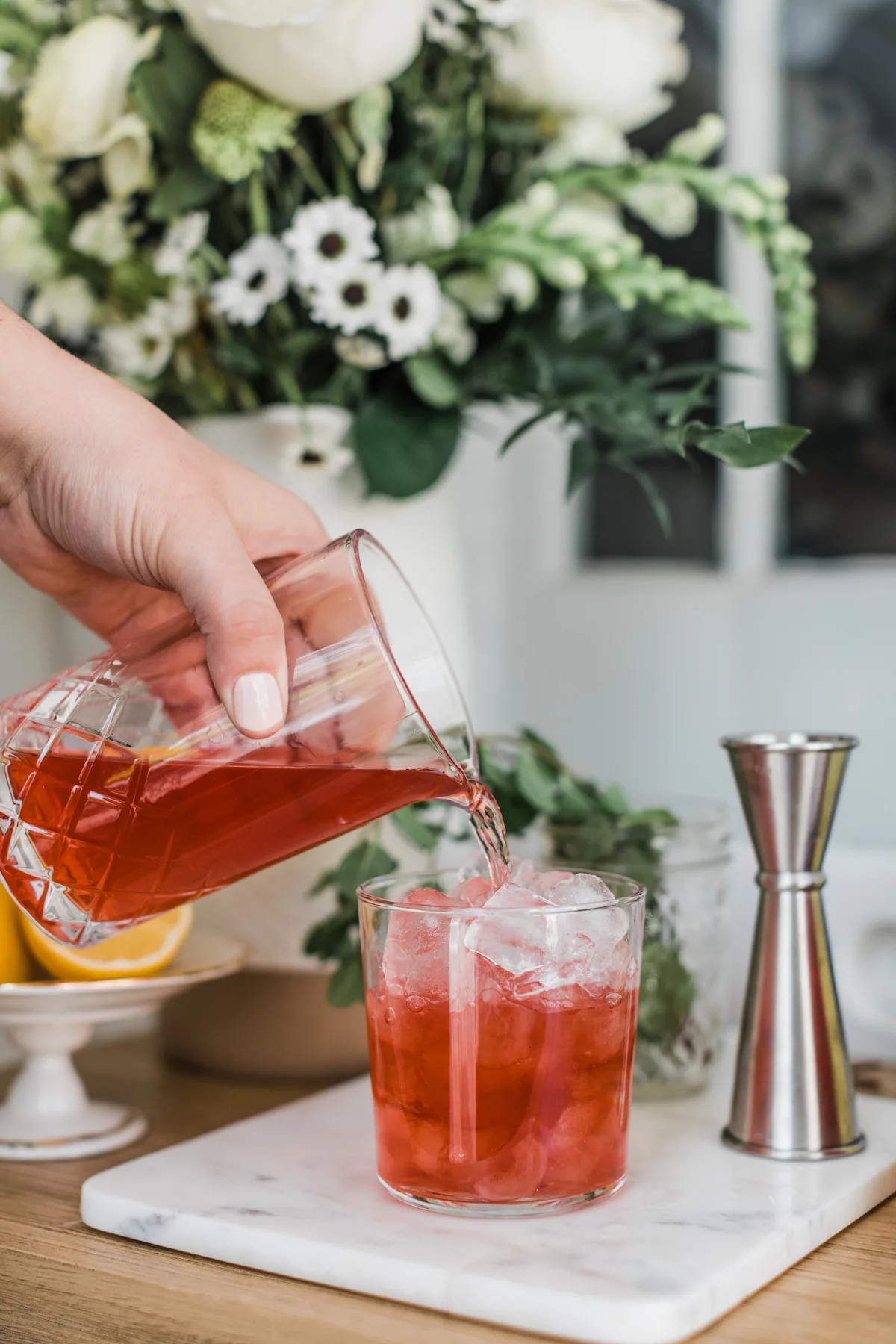 Step 4. Next, pour the mixture into a pretty cocktail glass over crushed ice and garnish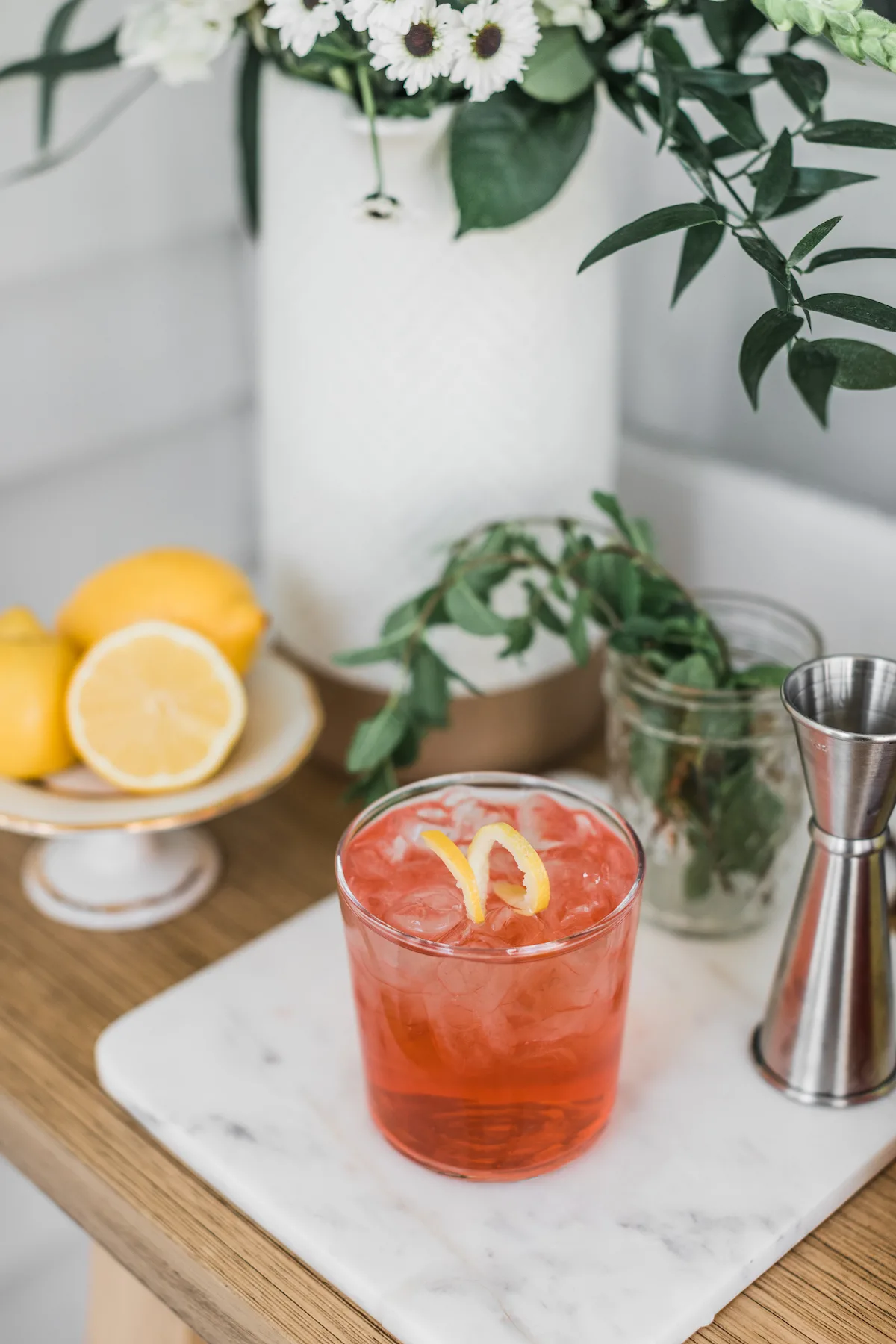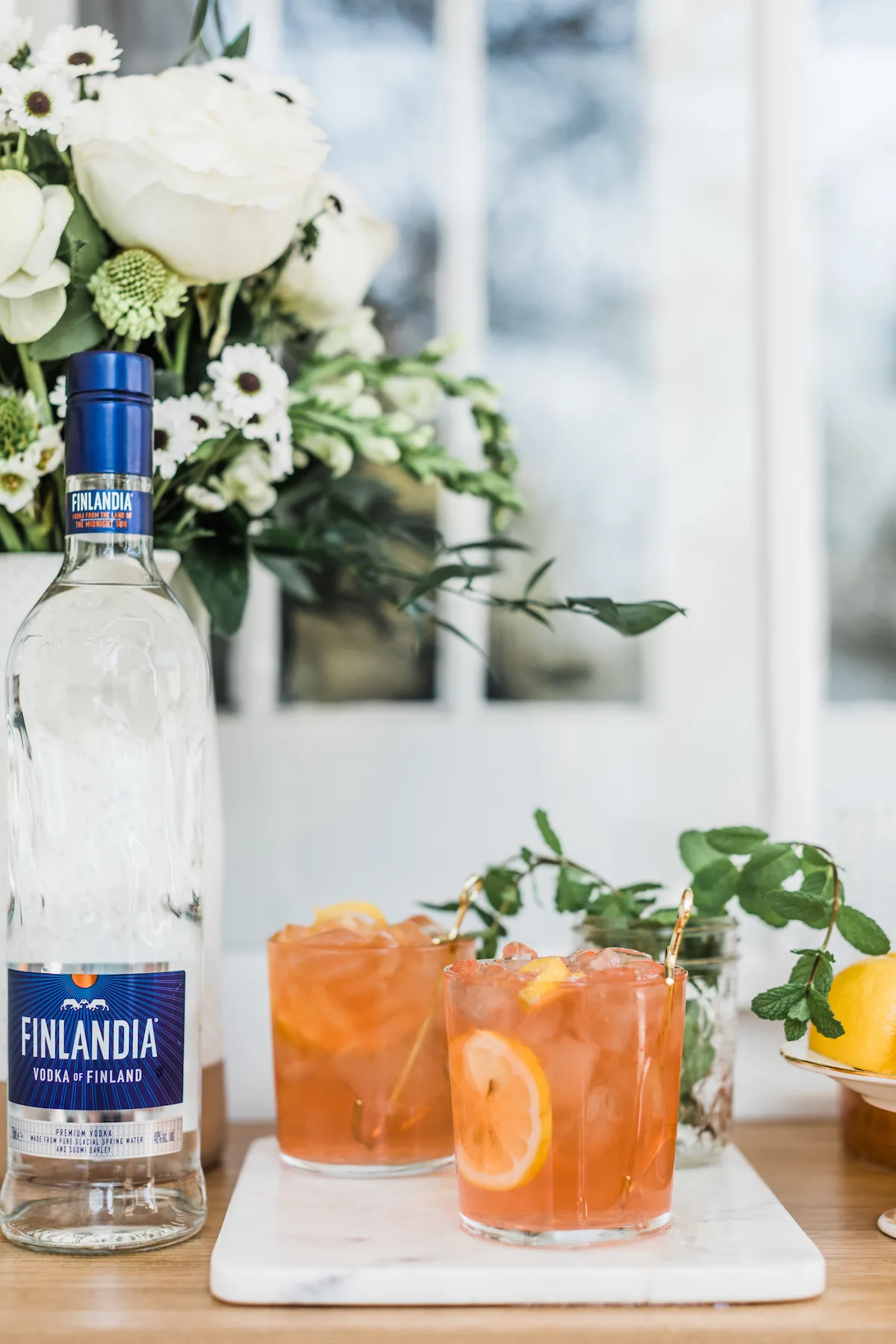 I love entertaining and a cocktail station is one of my favorite elements to include when hosting friends. It's always a crowd pleaser and makes any gathering feel super festive and special.
This Kentucky Derby drink station is that extra little element that will easily transform any ordinary Saturday afternoon into an occasion! With a little bit of planning and an assortment of fine spirits, you have a hit on your hands!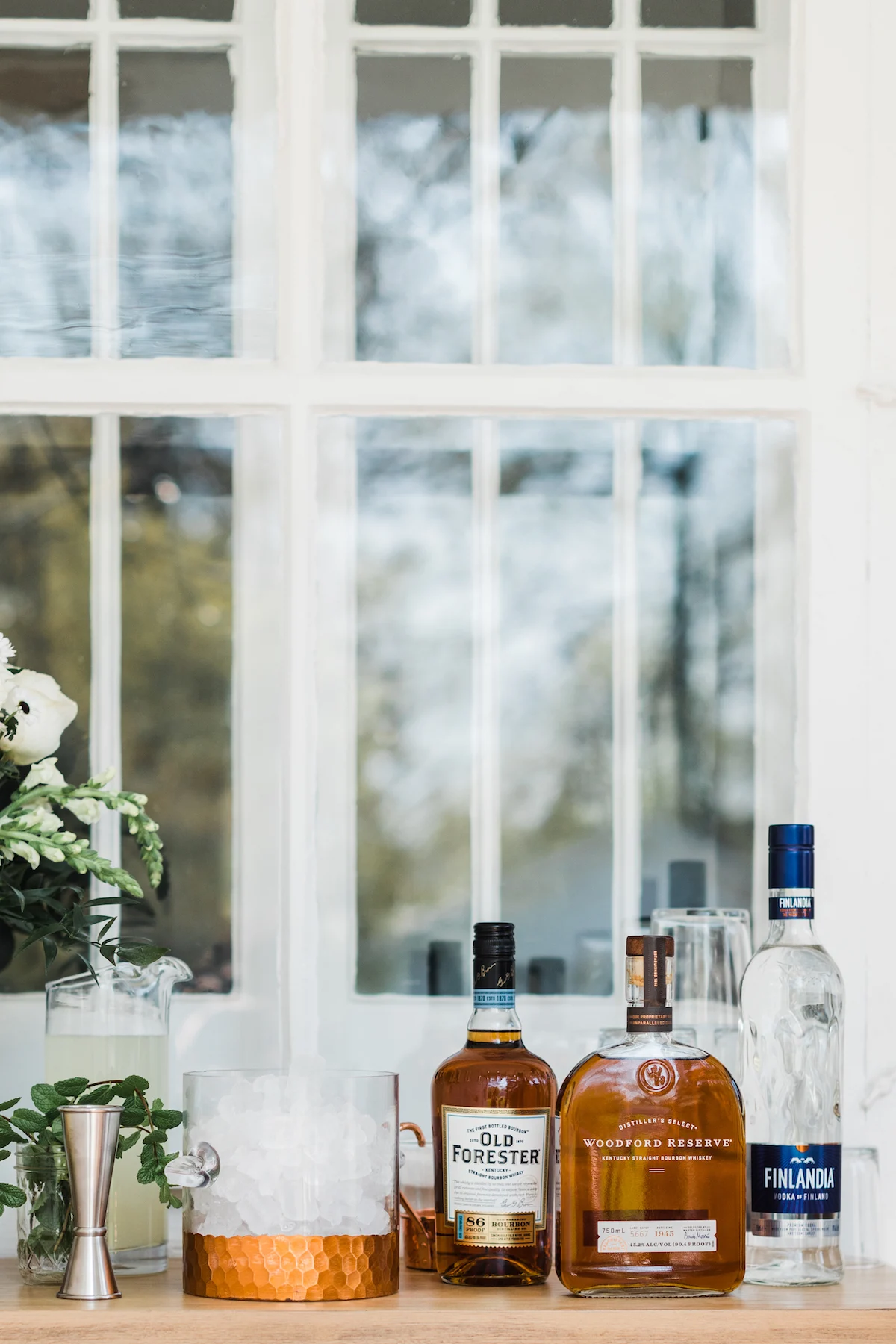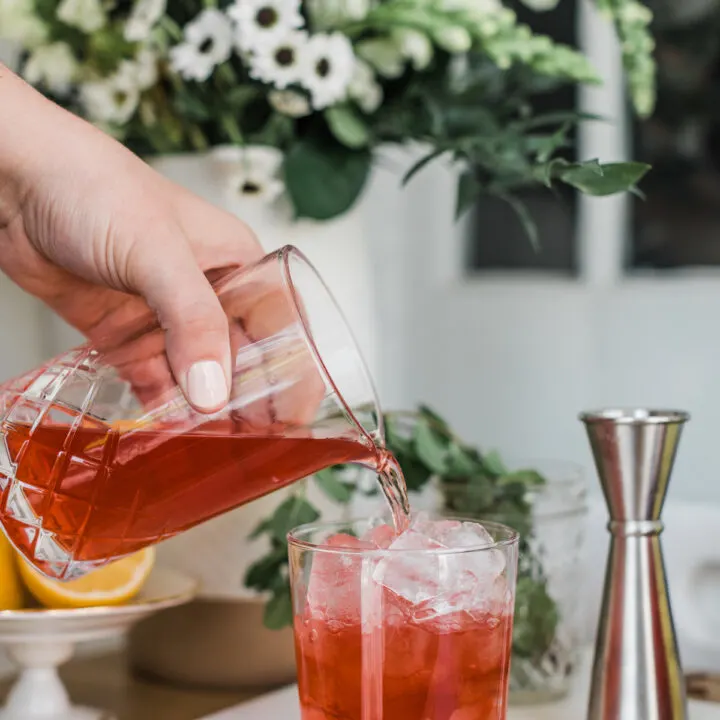 Finlandia Oaks Lily
The Oaks Lily is a traditional Kentucky Derby drink. It's sweet and refreshing vodka cocktail perfect on a summer day.
Ingredients
1 1/4 oz Finlandia vodka
1 oz sweet and sour mix
1/4 oz triple sec
3 oz cranberry juice
Fresh lemon wedges
Blackberries
Instructions
1. Measure and add Finlandia vodka to a cocktail mixing glass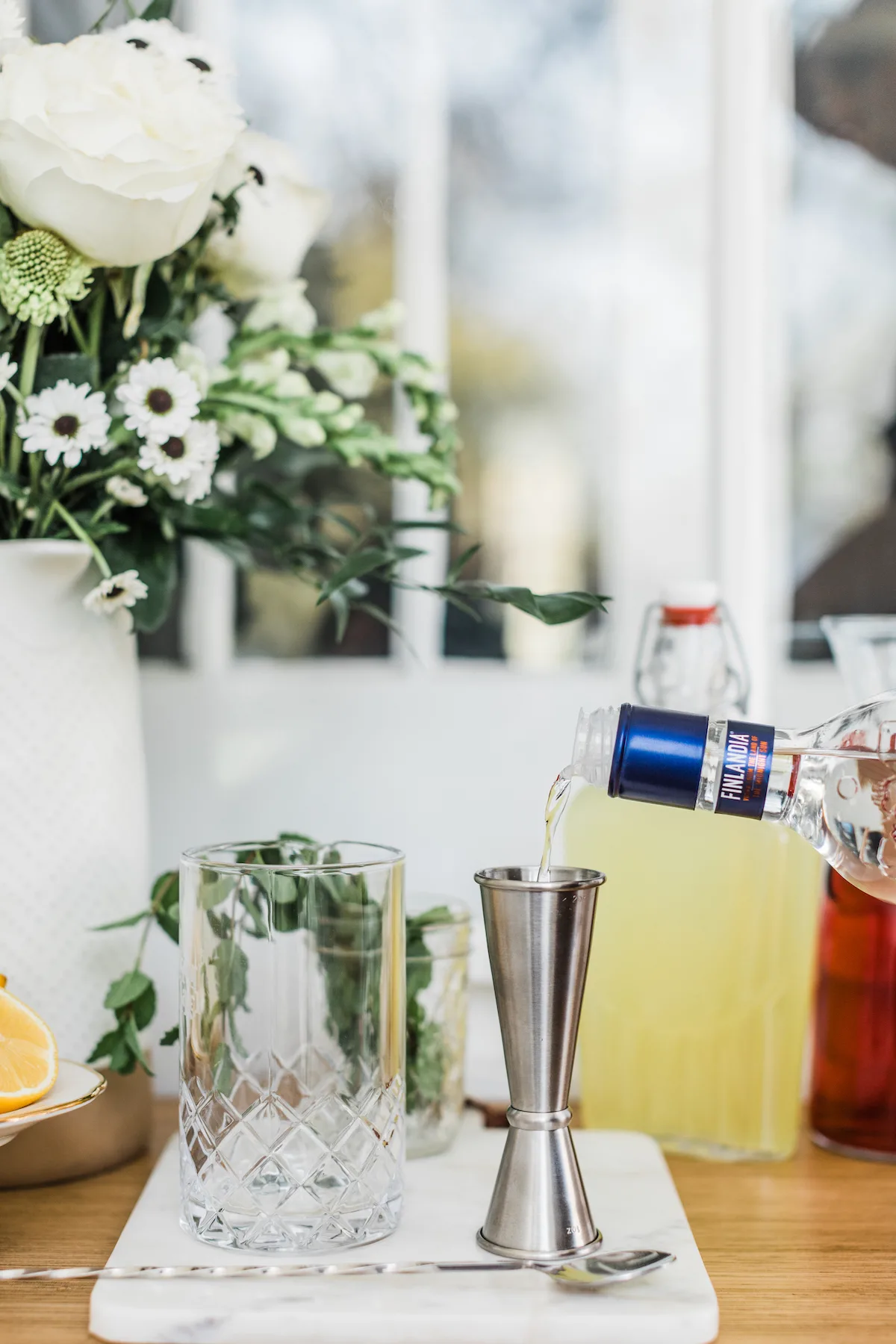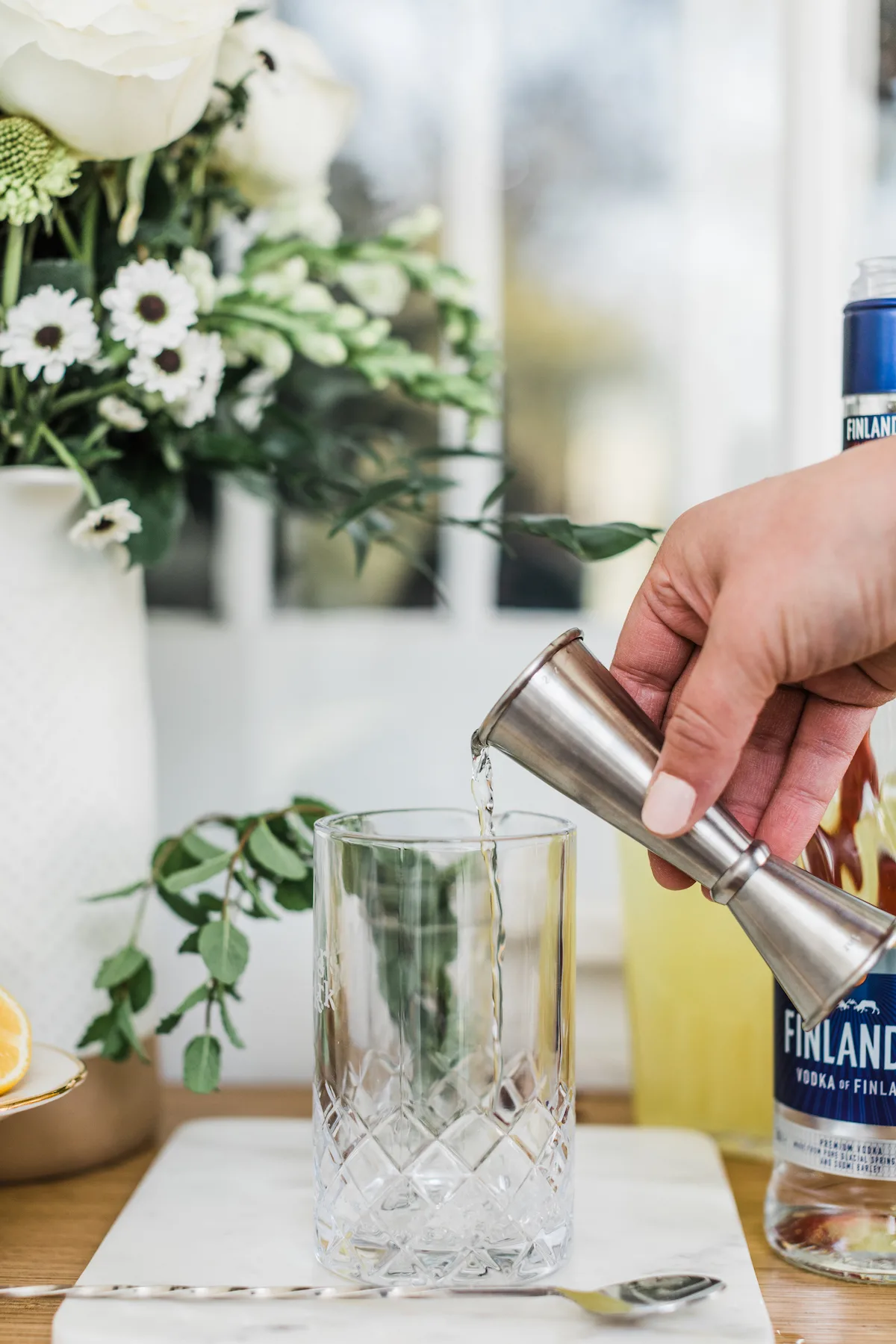 2. Measure and add sweet and sour mix to the cocktail mixing glass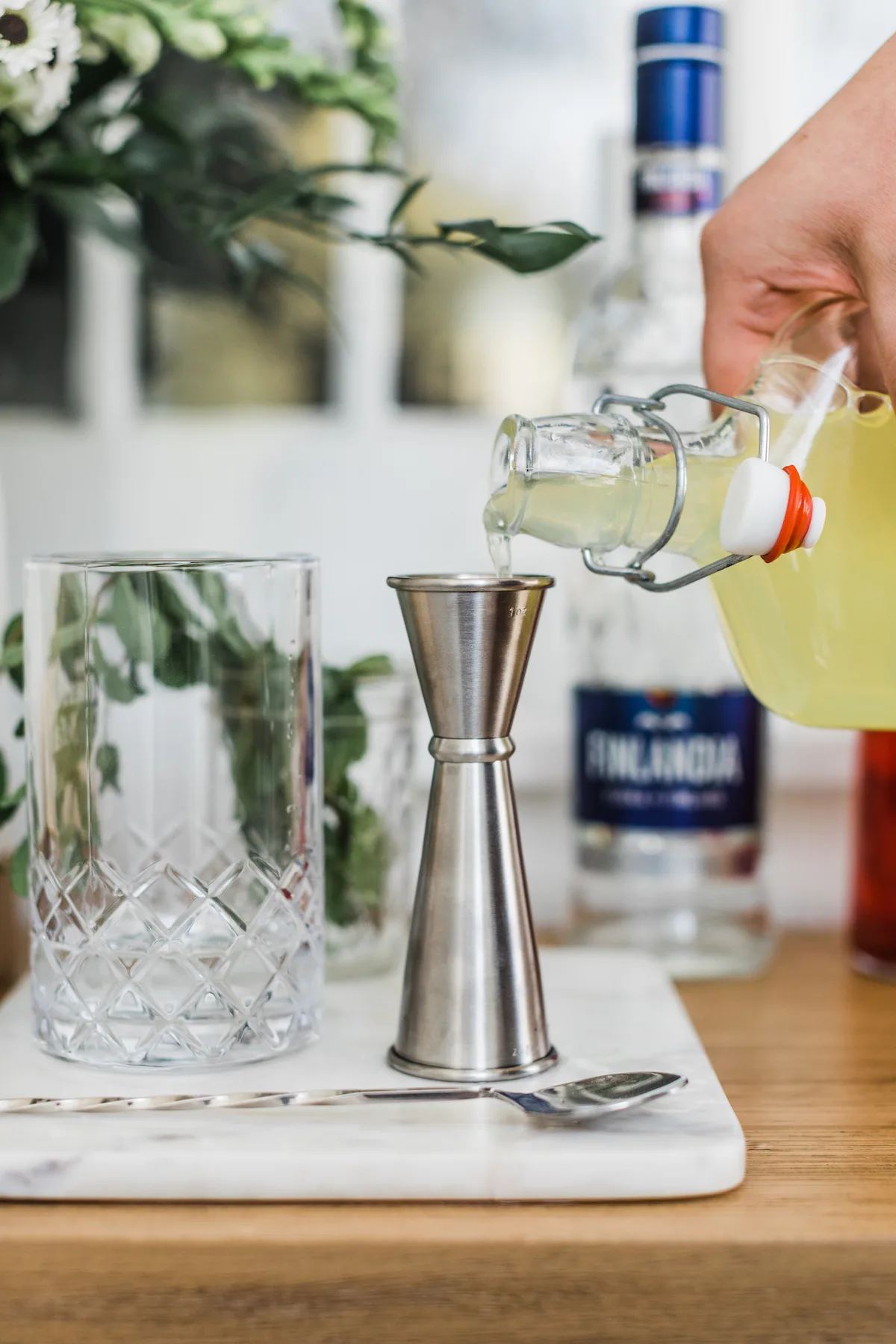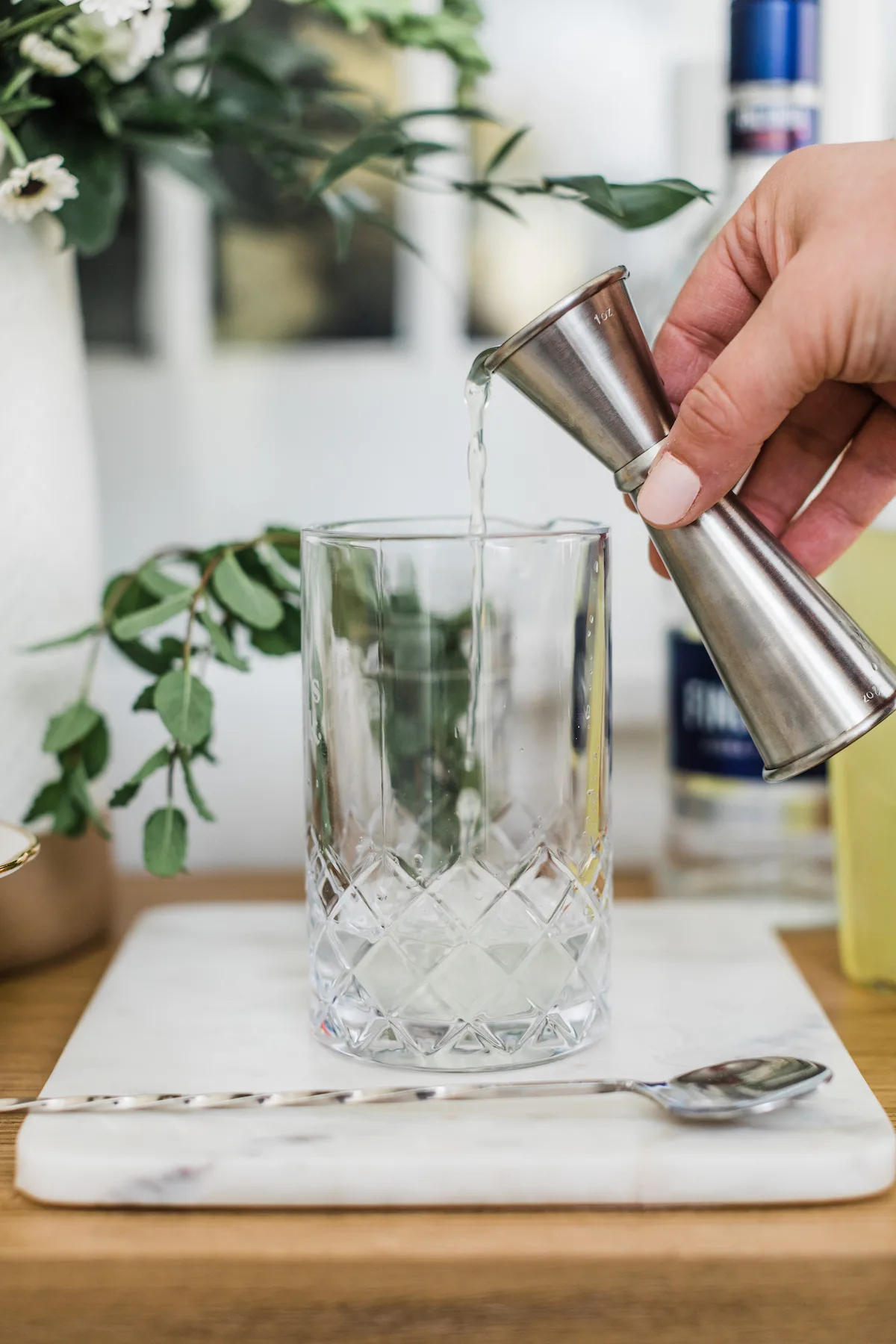 3. Add cranberry juice to the mixture then use a stirring spoon to combine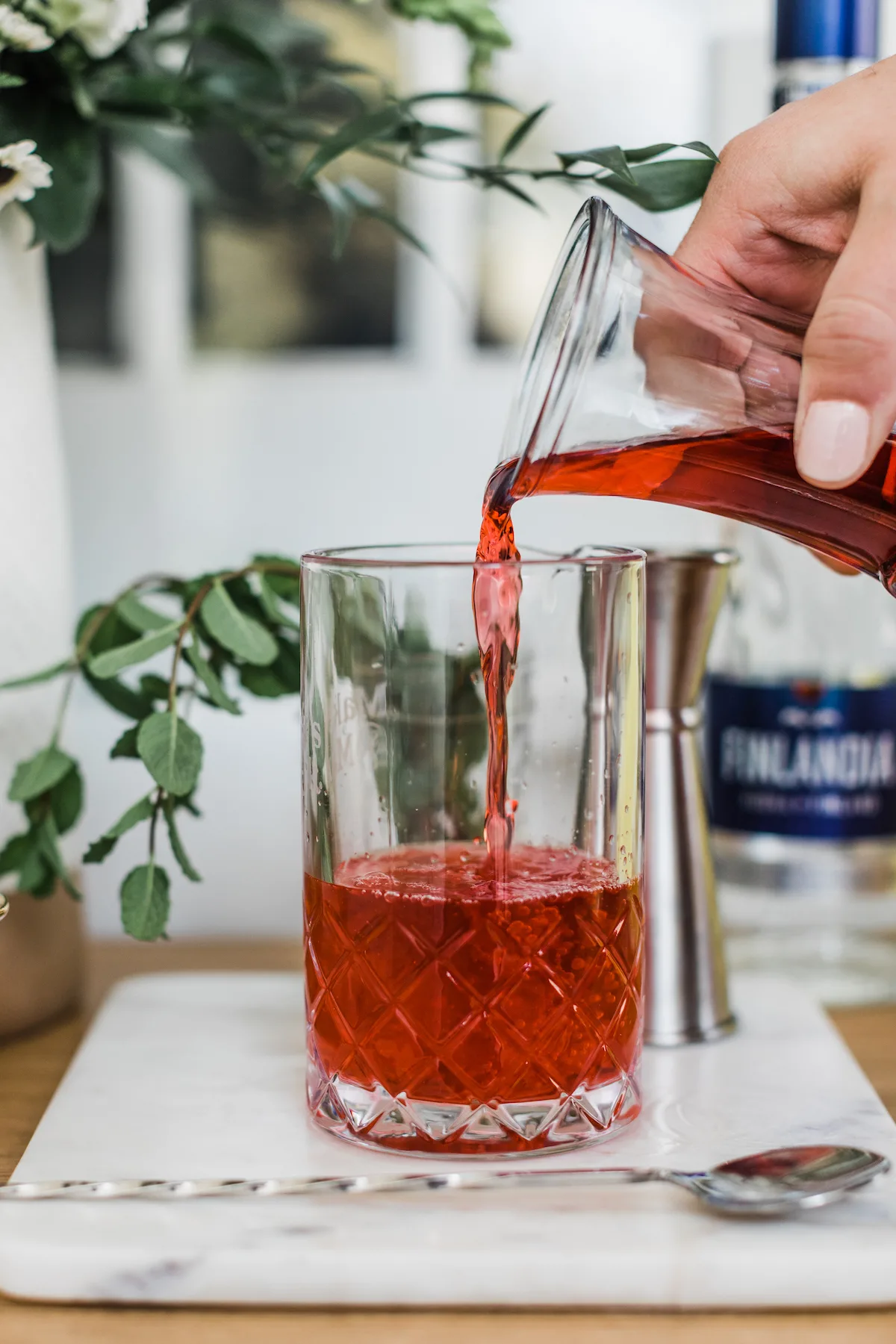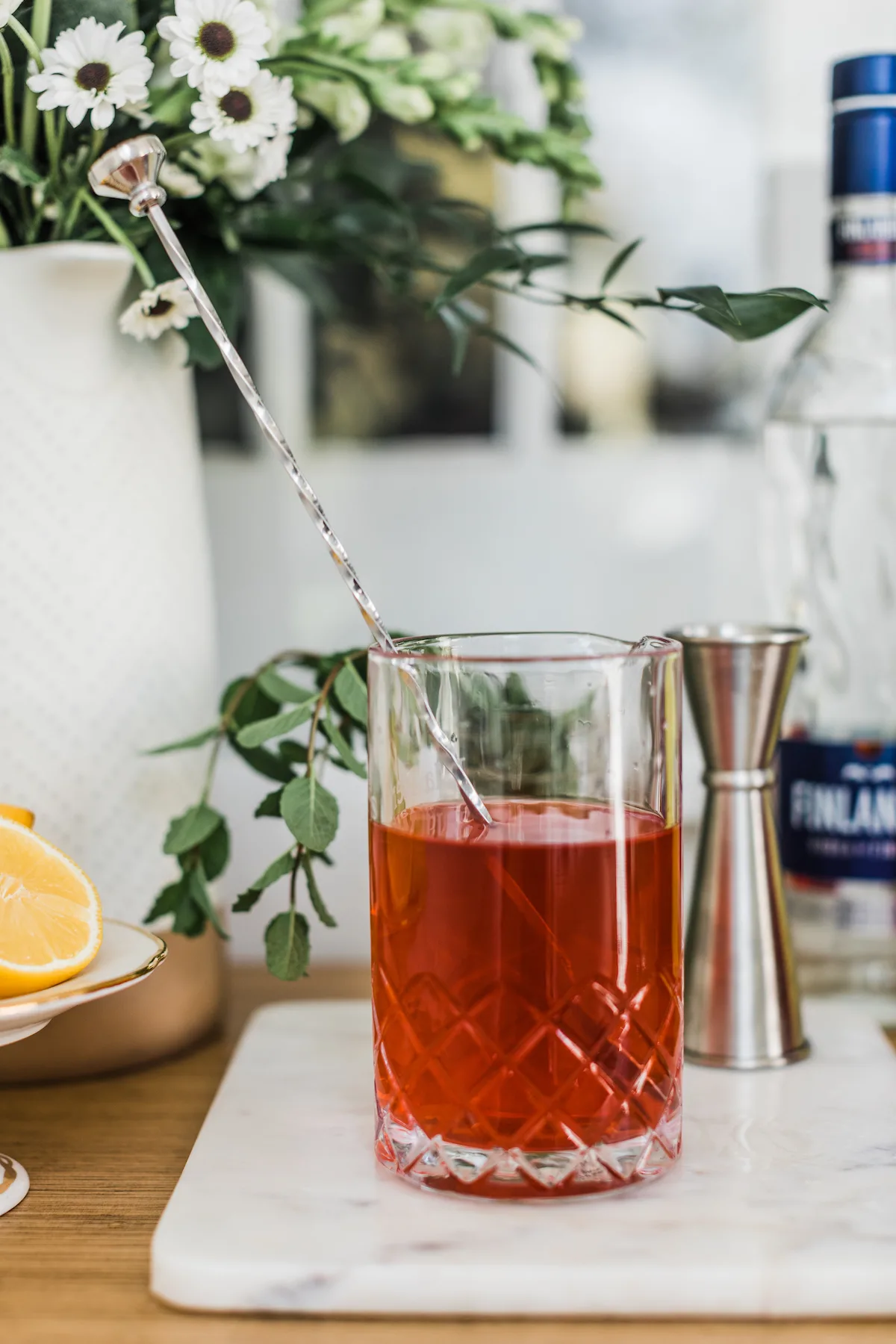 4. Pour cocktail mixture into a cocktail glass over crushed ice and garnish