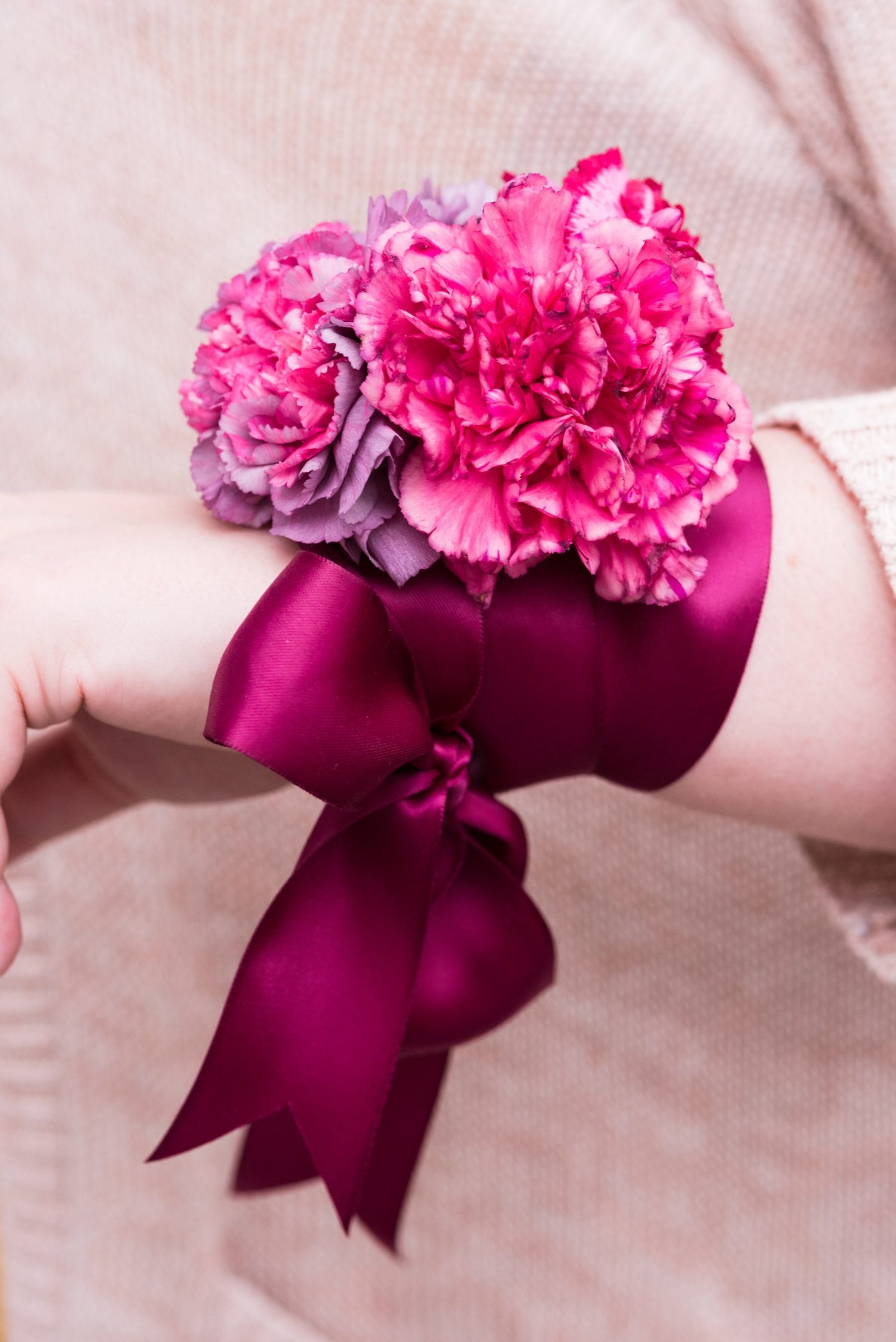 Friends, let's chat about Mother's Day! This will only be my third Mother's Day as a mom, so I'm still fully in the mindset of thinking of the day as a celebration of my mother and now late grandmothers versus myself. Historically speaking in our family the day has typically included brunch of some kind and usually a trip to the nursery so my mom can pick out her gift on her own – generally a big blooming hanging basket or new addition for one of her pretty little gardens. Our plans are still up in the air for this year (I suppose my next move should be to call my mom), but I love love love the idea of making your mom, your spouse or yourself the prettiest DIY wrist corsage to wear for the day! This post was fully inspired by my sweet friend Nikki and the corsages her family has always gifted her grandmother to wear on Mother's Day. Isn't that the sweetest thing? When I'm a grandma, I will be insisting on a corsage of my own, possibly even a flower crown, because that's just how I do. In the meantime, I'll settle for making one for my mom. These stunning floral corsages are so easy to make (I swear) and because I used the world's most beautiful carnations from the grocery store, they were also super budget-friendly. Click through for the full instructions!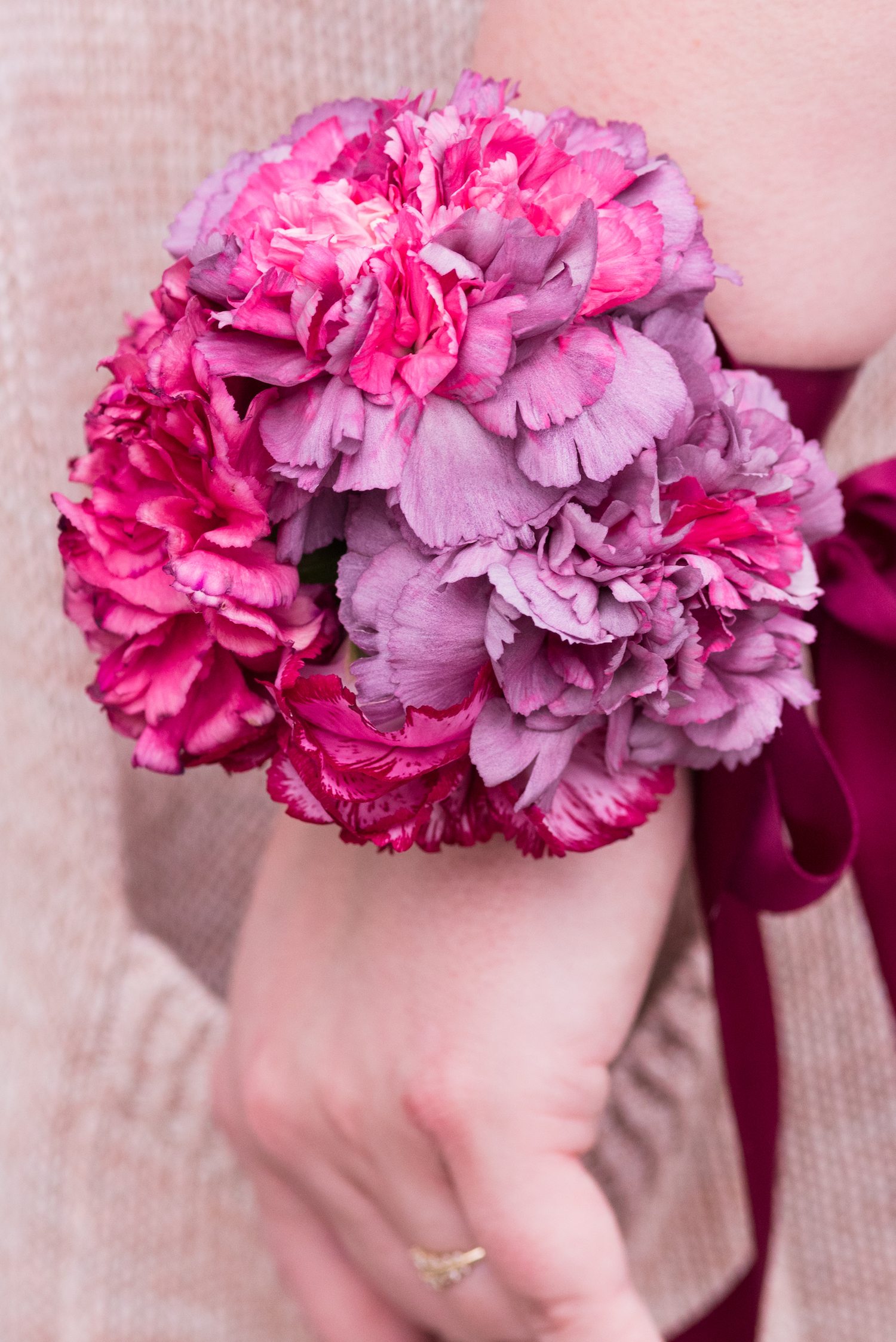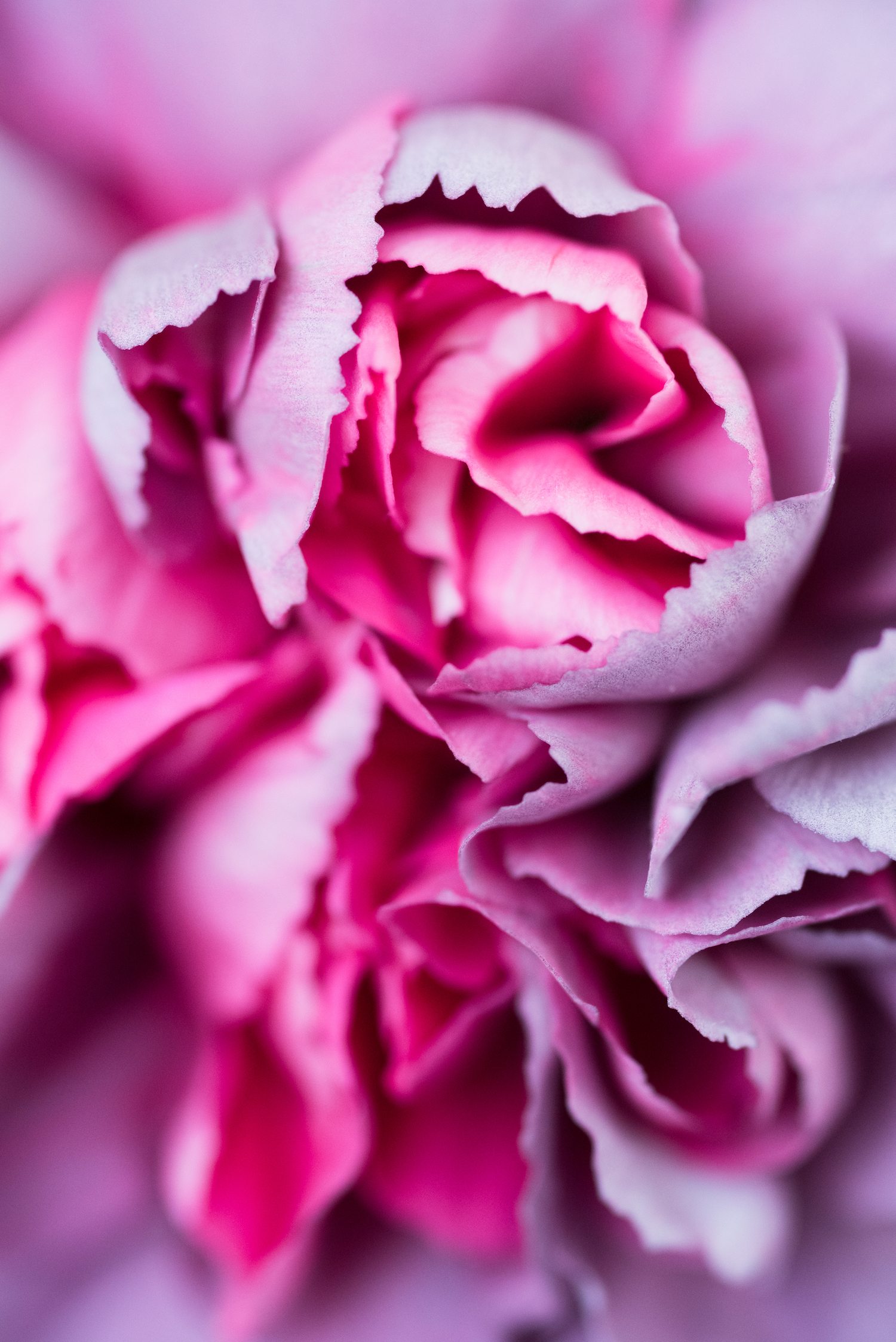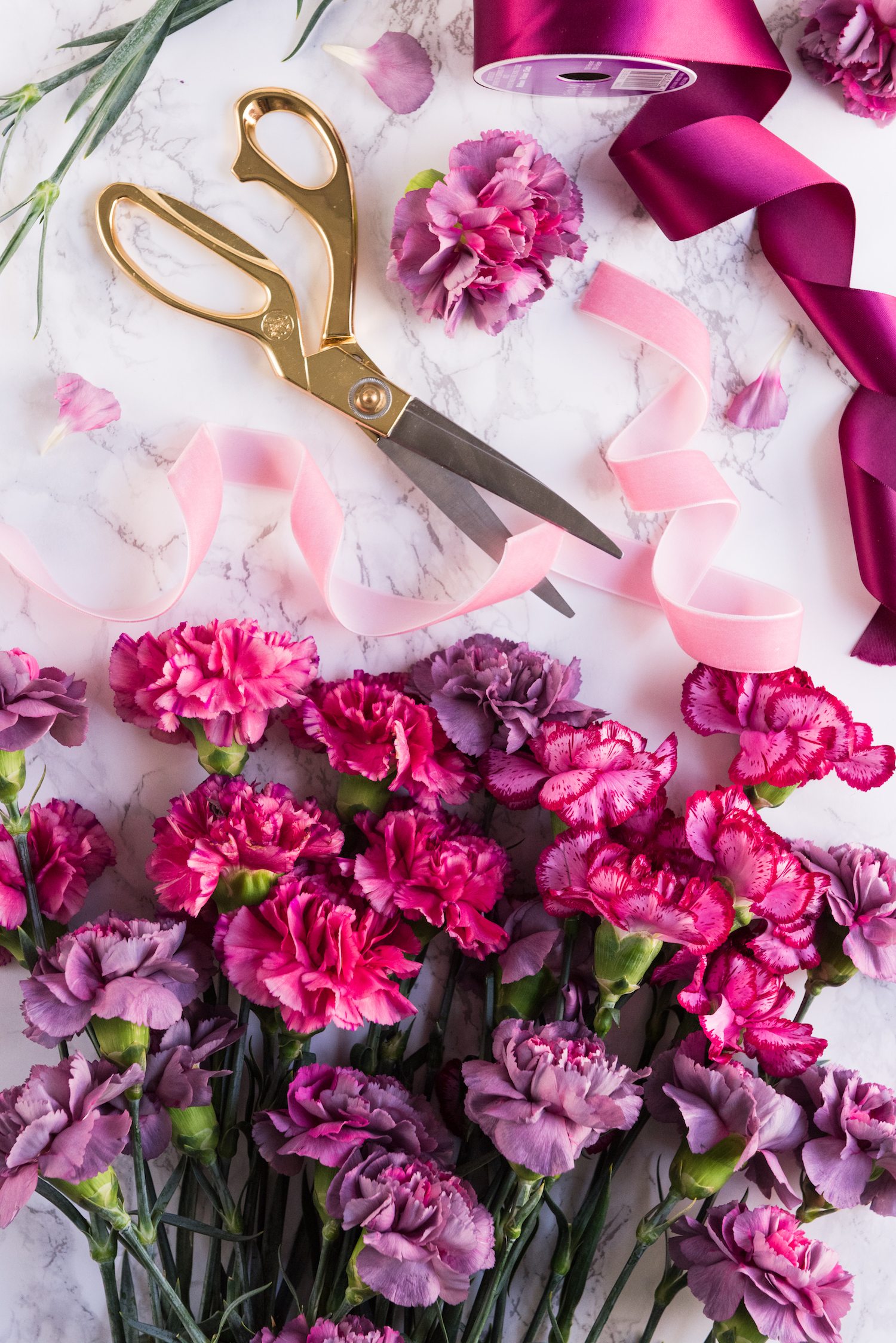 Supplies
Fresh flowers (4-5 medium sized flowers per corsage)
2″ double faced satin ribbon (2′ in length per corsage)
Hot glue gun
Card stock or lightweight cardboard
Scissors or sheers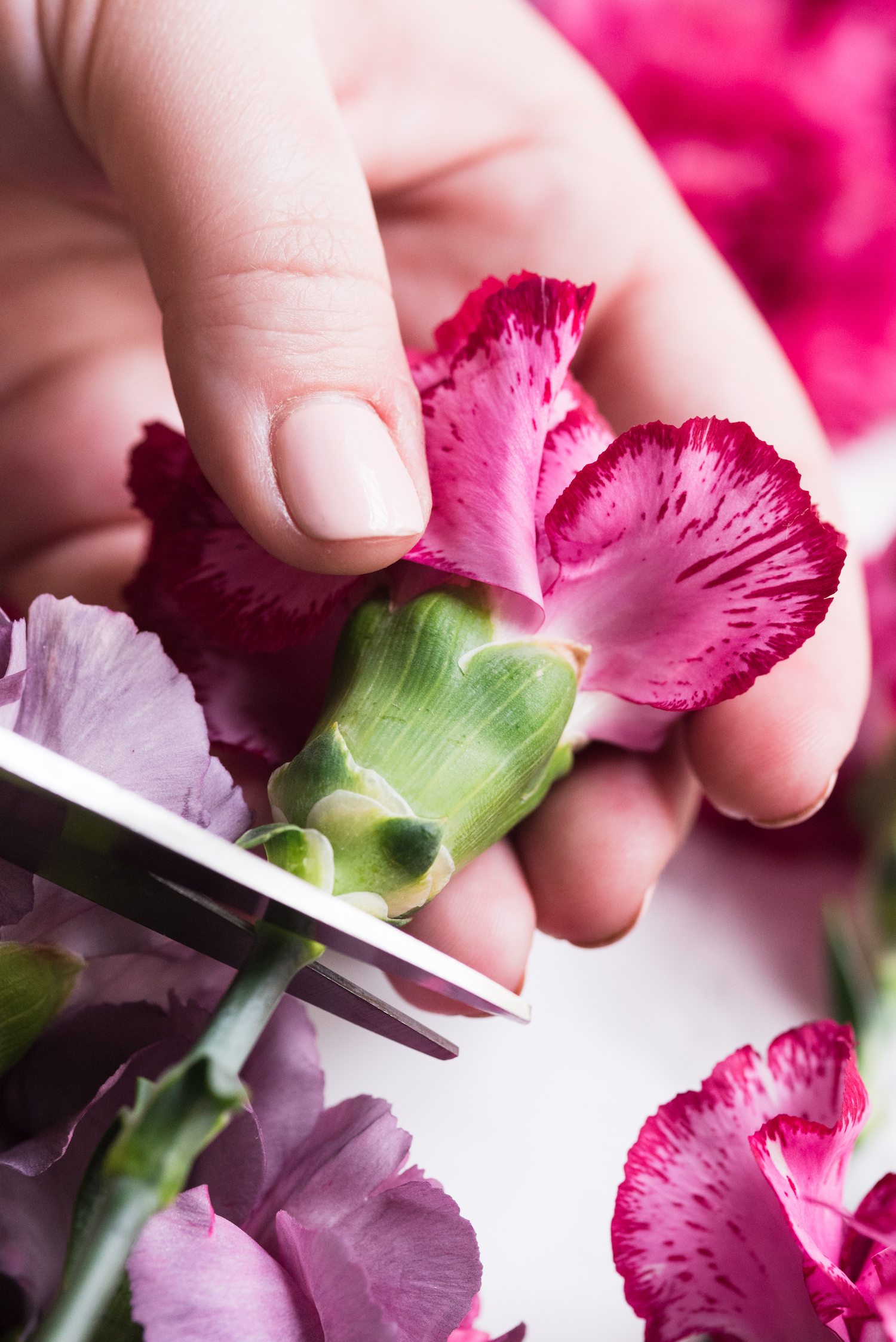 Begin by selecting your blooms for your corsage! I used these stunning carnations, which I picked up at the grocery store. Grocery stores usually have tons of great affordable options for flowers and if you look for something with a bold color or interesting shape, you can create a really unique corsage for not a lot of money. You'll likely need four to five medium sized flowers per corsage. Clip those off the stems using floral shears or sharp scissors, just below the head of the flower.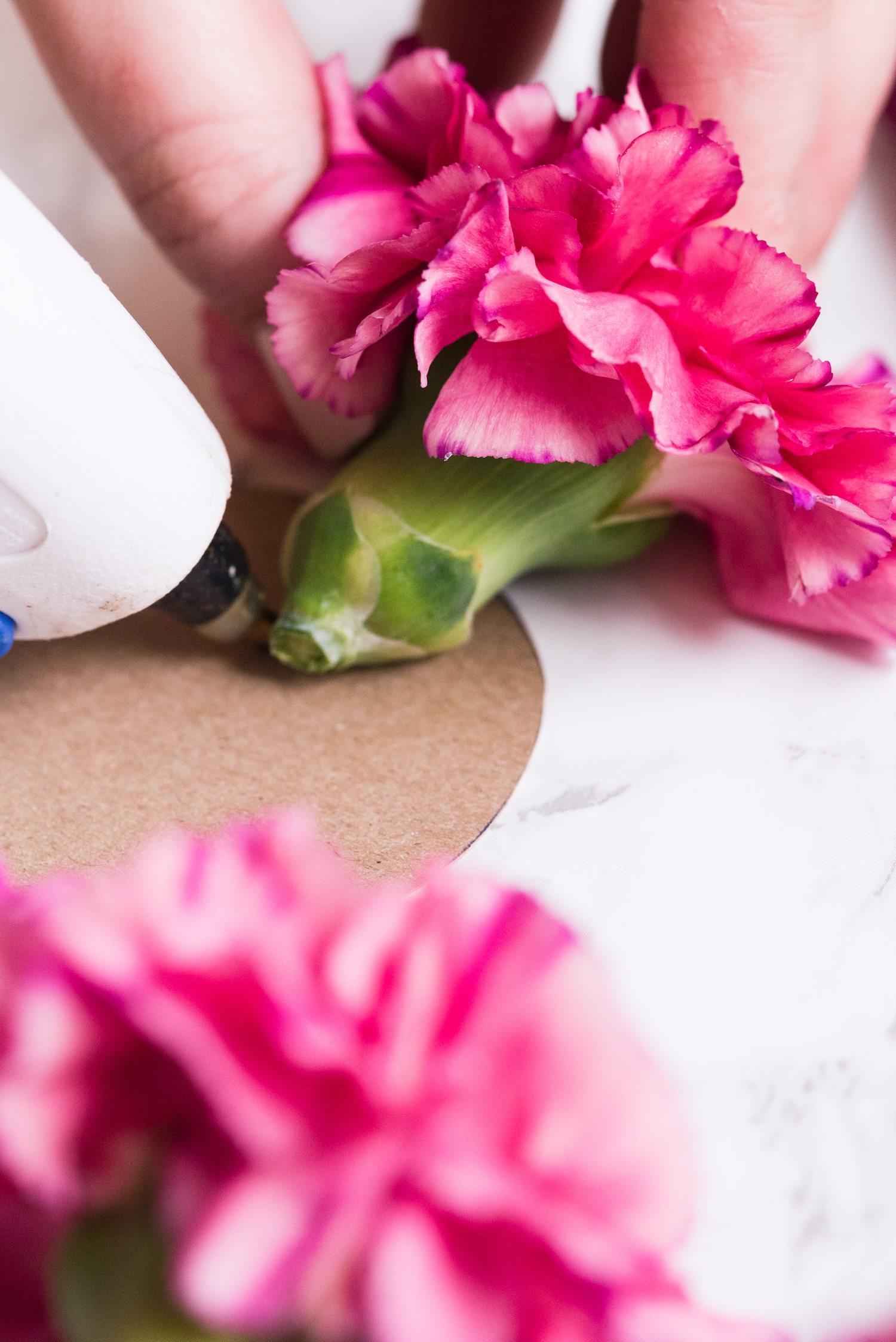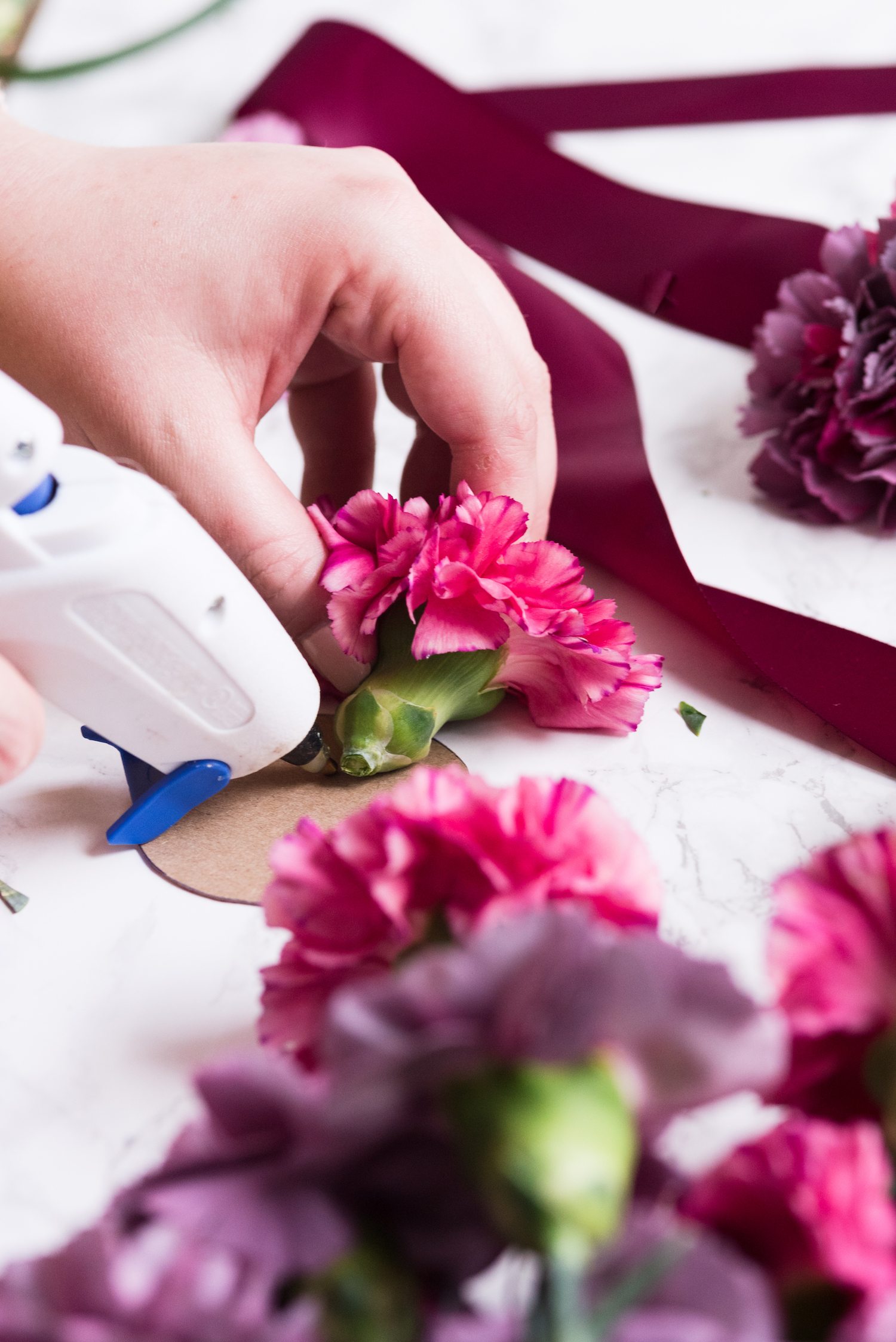 Use a small jar or glass, roughly 3″ in diameter to trace a circle onto your card stock. Use your scissors to cut out the card stock circle, which will provide the base for your flowers. You can then attach the flowers to the card stock using hot glue, being careful not to burn yourself as your work. Use an ample amount of glue to make sure the flowers are nicely secured! Pack the flowers tightly together for maximum impact and to make sure the card stock is fully covered.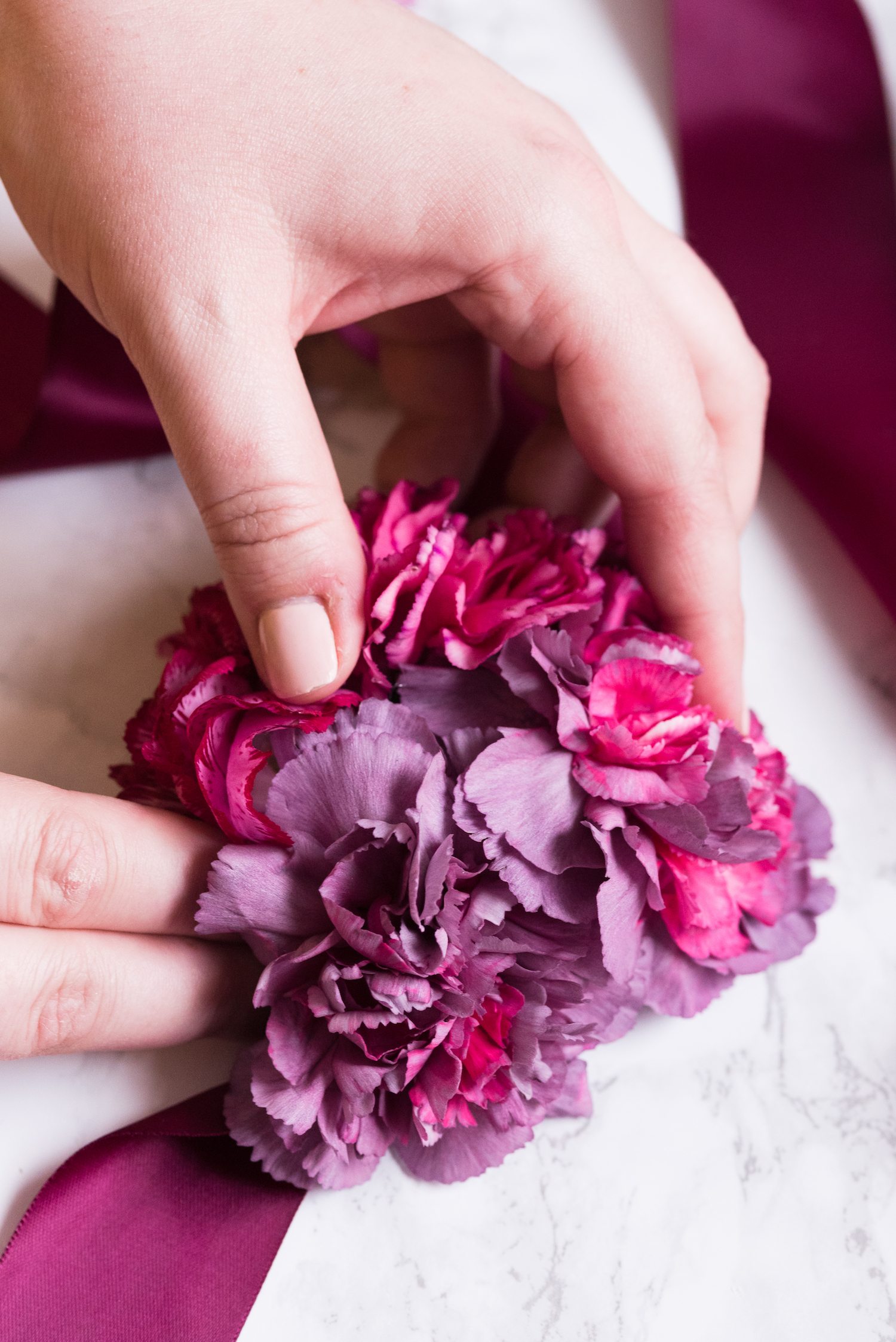 Cut a length of ribbon approximately two feet long. Fold in half to determine the center point, then unfold and lay flat. Use a big dollop of hot glue on the back of your card stock circle and press it firmly onto the center point of your ribbon to attach your flowers to the ribbon. Clip the ends to finish the ribbon off neatly. To wear, place the corsage on mom's wrist, then wrap the ribbon around twice and tie in a big bow, kind of like a ballerina's toe shoe! The end look is so pretty and whimsical and sure to make you, your mom, your wife, your sister, your best friend all feel like a queen for a day. I'll drink a mimosa [or two] to that!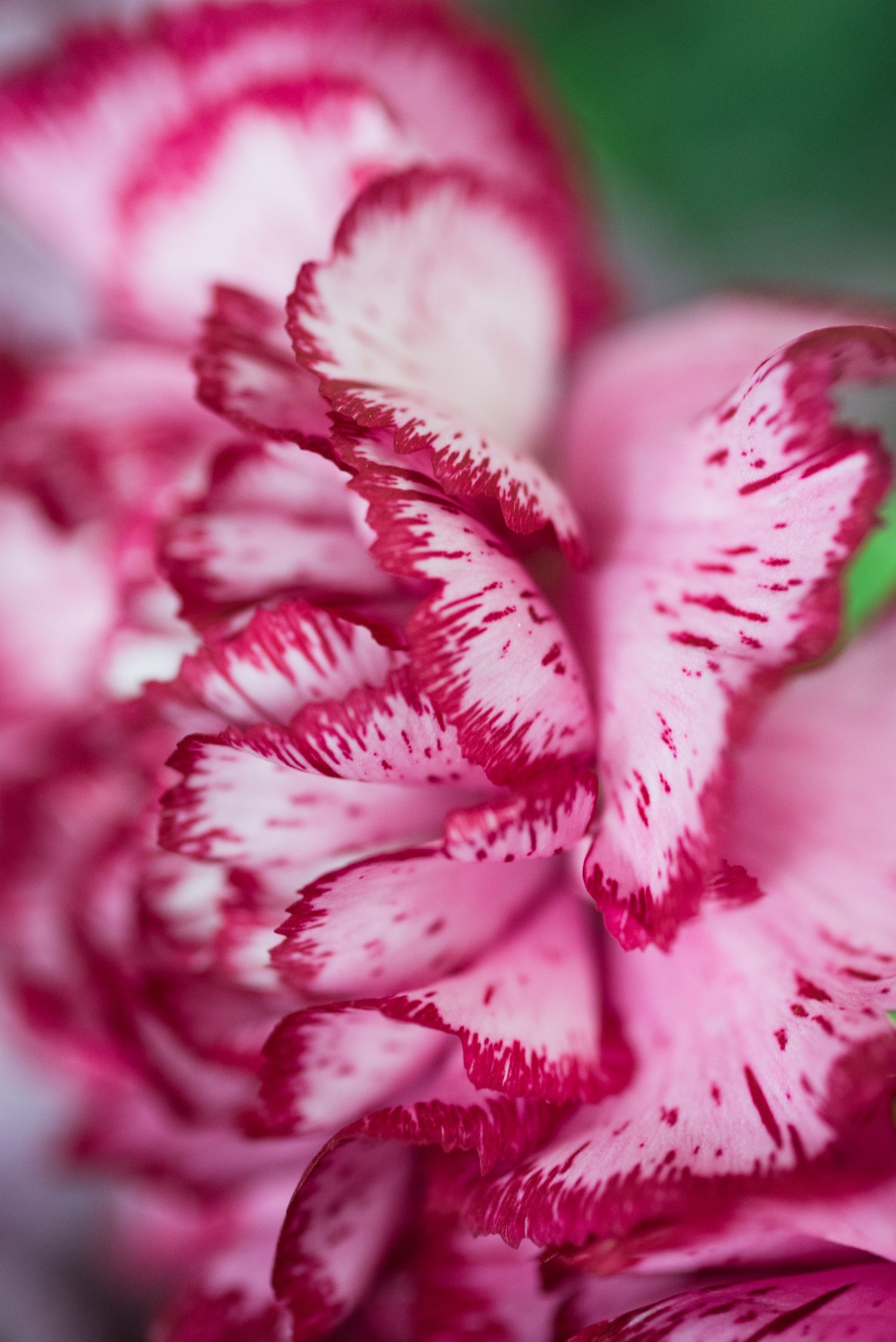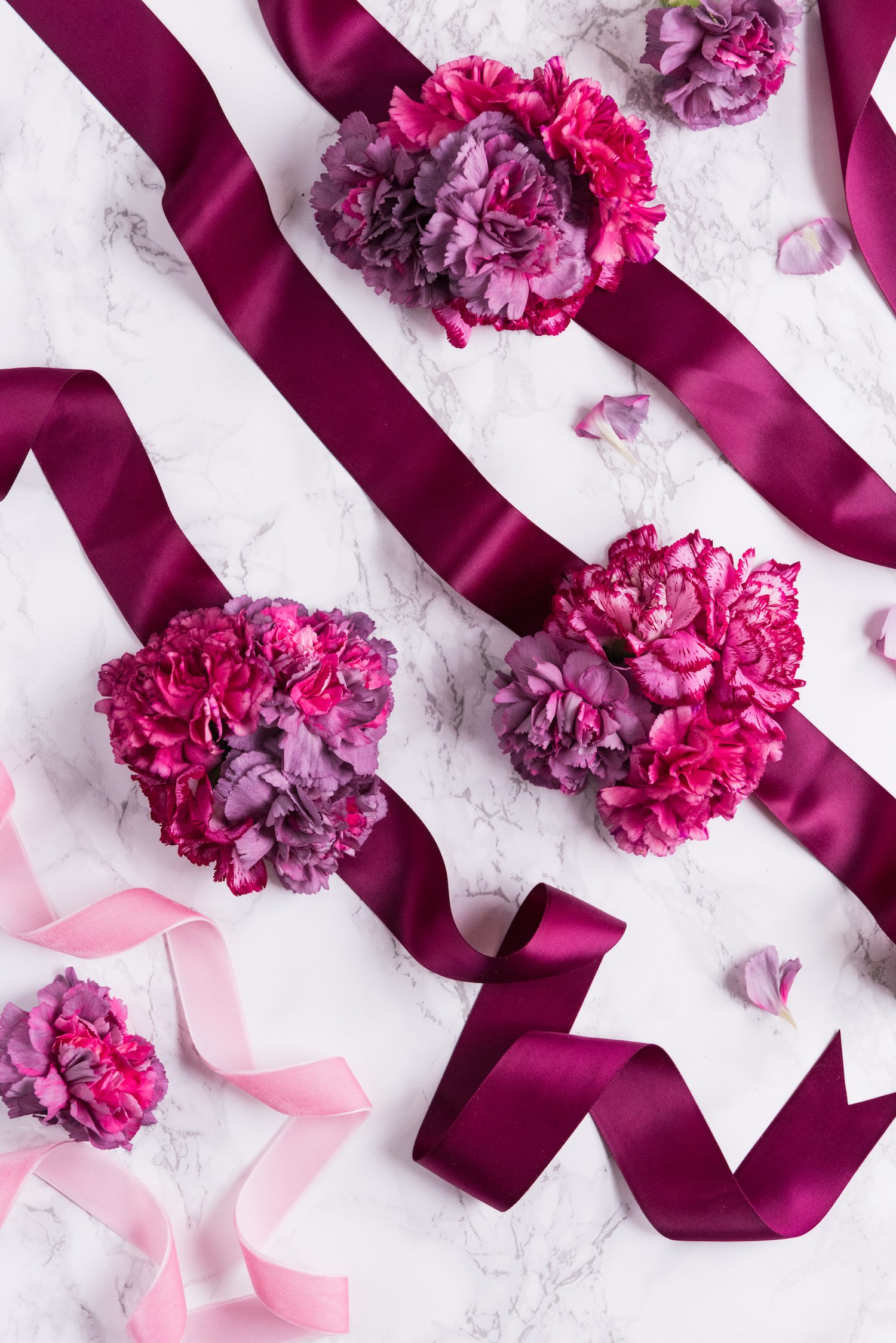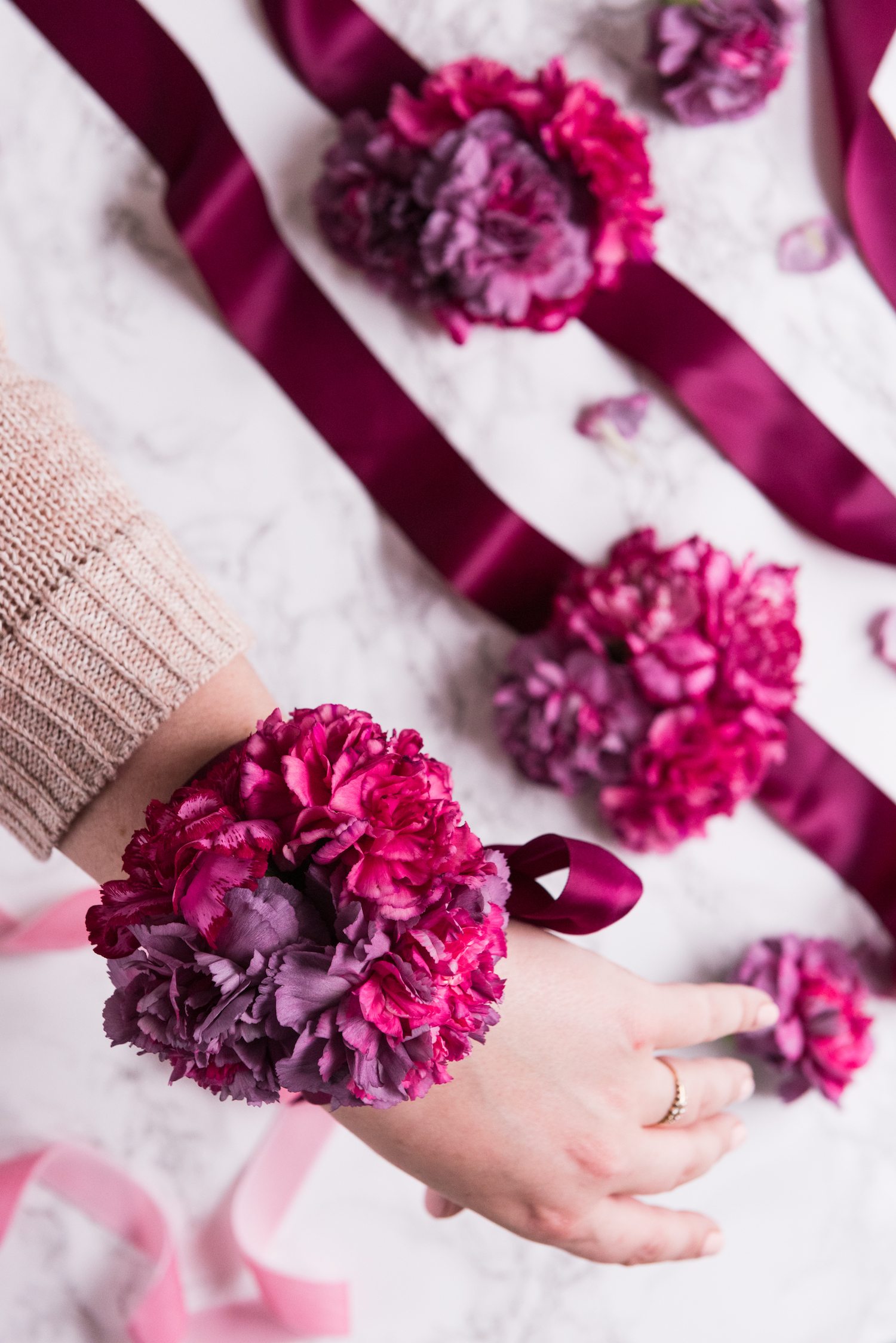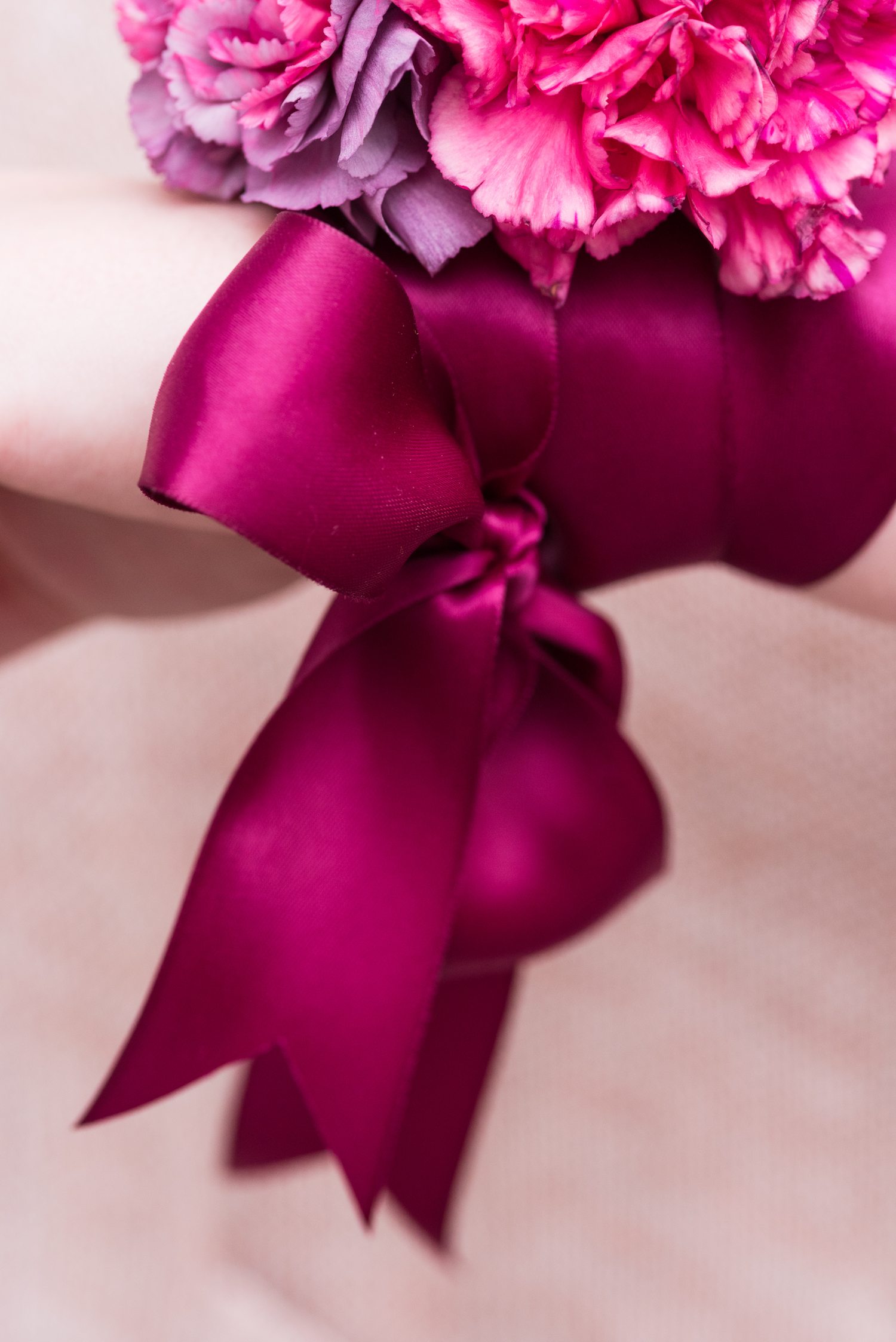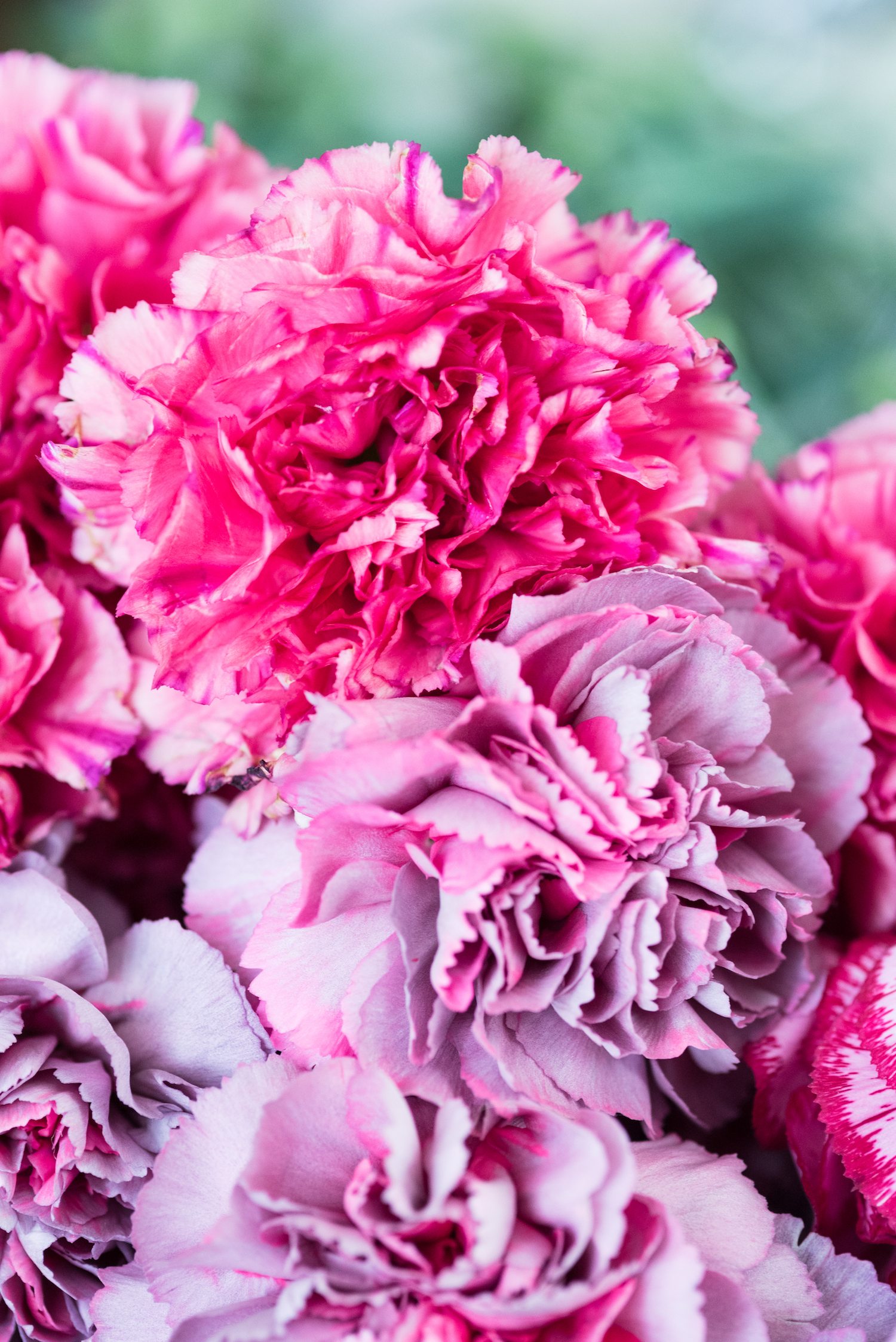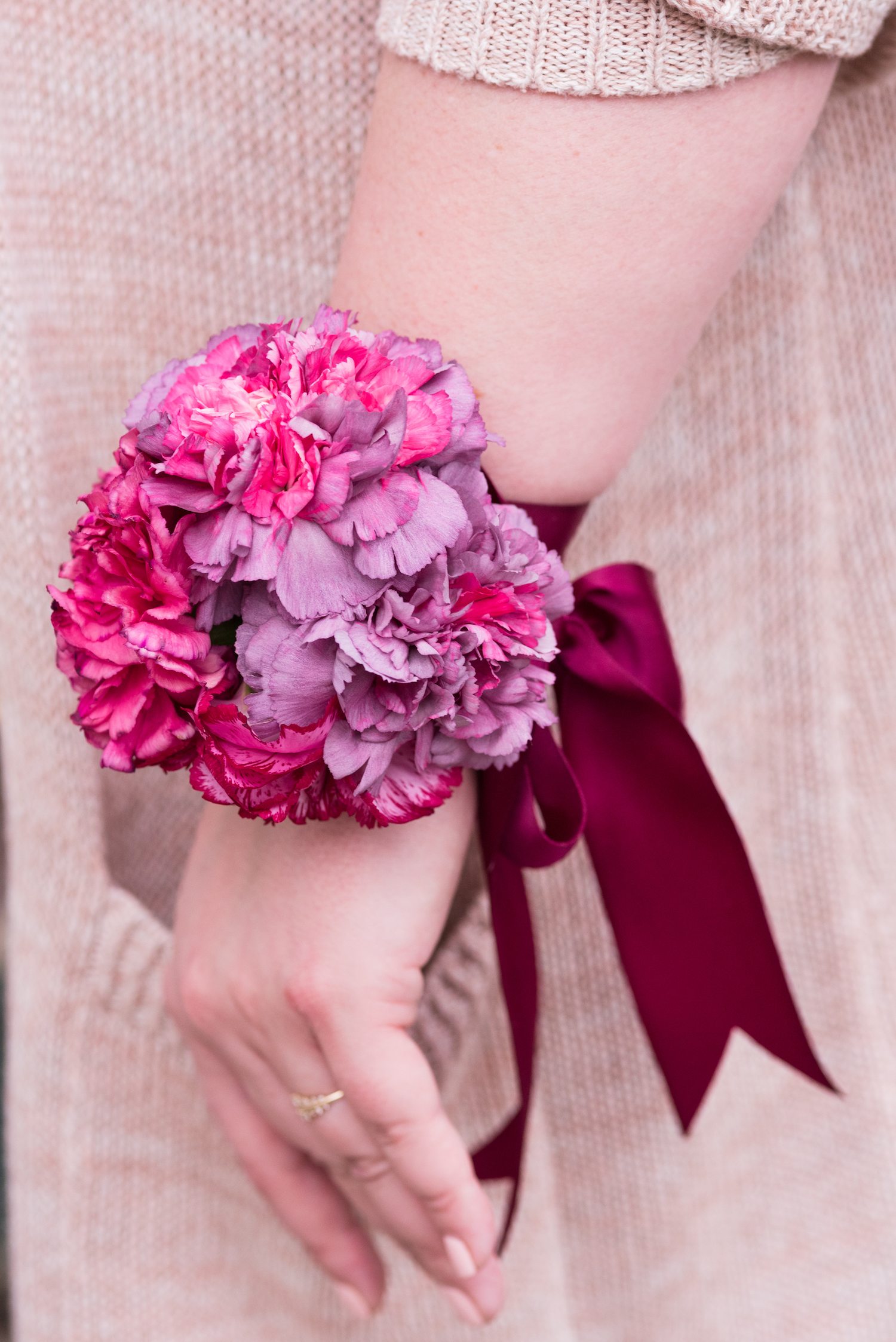 [Art direction + styling by Cyd Converse | Photos by Alice G. Patterson.]