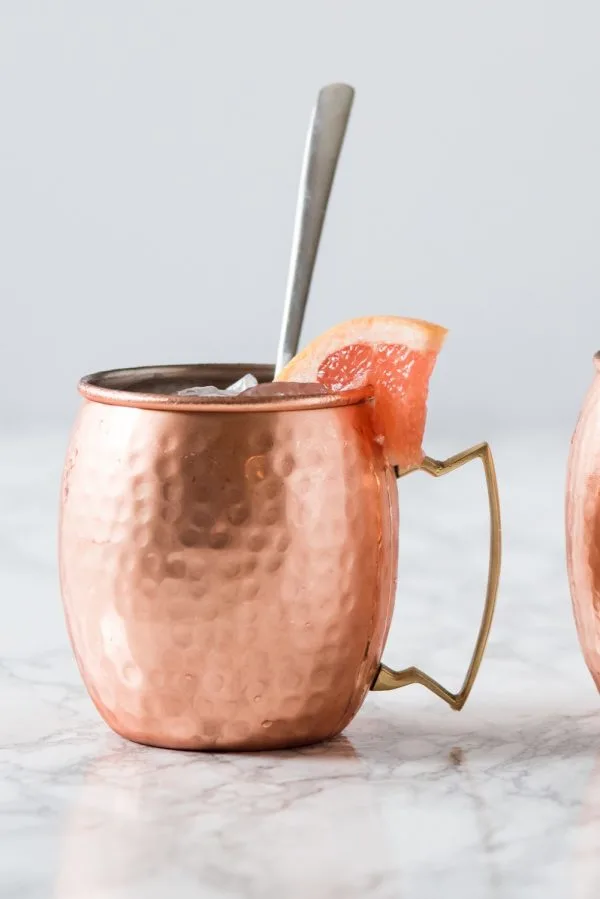 A few weeks ago, Bob and I were able to sneak off for a little getaway in Lake Placid while the baby had a weekend play date at Grandma and Papa's house. (Yes, it was my first time leaving her. Yes, it was both difficult and amazing. So there's that.) If you aren't familiar with Lake Placid, it's a little village in the Adirondack mountains and home to both the 1932 and 1980 winter Olympic games. Perhaps this is why the entire town seems to be obsessed with Moscow mules? I'm guessing they made their appearance during the Sochi games when they seemed to be popping up everywhere and considering Lake Placid is the ultimate weekend destination for any Olympic enthusiast, I'm not in the least surprised that the mule is living strong in that little mountain town.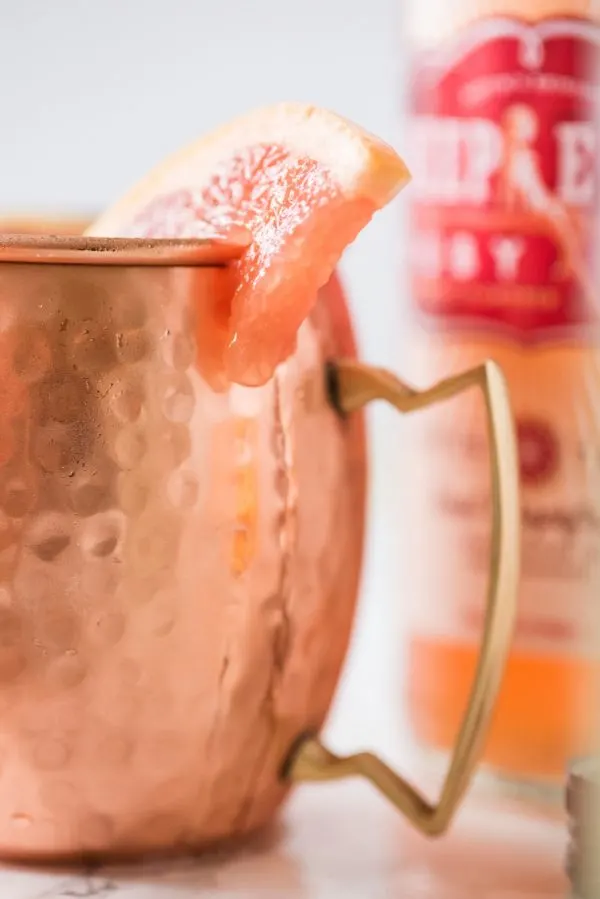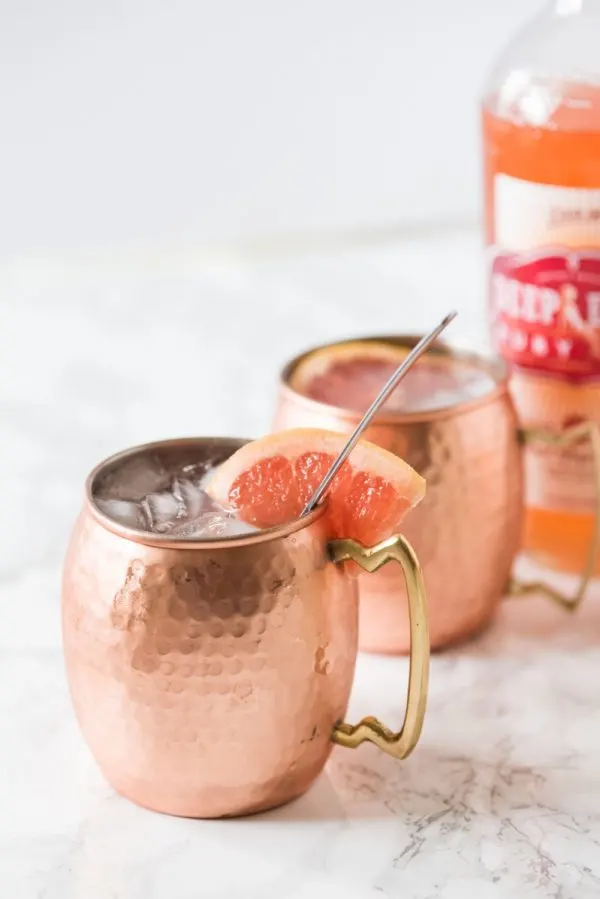 All of that said, we encountered all varieties of mules that weekend, Bob's first foray into mule sipping, and when we got home I wanted to try my hand at recreating one of our favorites – the grapefruit Moscow mule! The basis here is simple. You need grapefruit vodka, ginger beer and fresh grapefruit, with the addition of a little simple syrup if you prefer a sweeter drink. That's it, friends. If you can, take things up a notch with a really high quality ginger beer (I prefer the bite of Fever Tree) and a super flavorful vodka (the Deep Eddy Ruby Red is insanely good.) From there, it's all about loads of ice and those copper mugs if you have them (which makes things extra icy cold), or a pretty glass if you don't. (TJMaxx and Marshall's always carry mugs these days if you want to snag a couple!)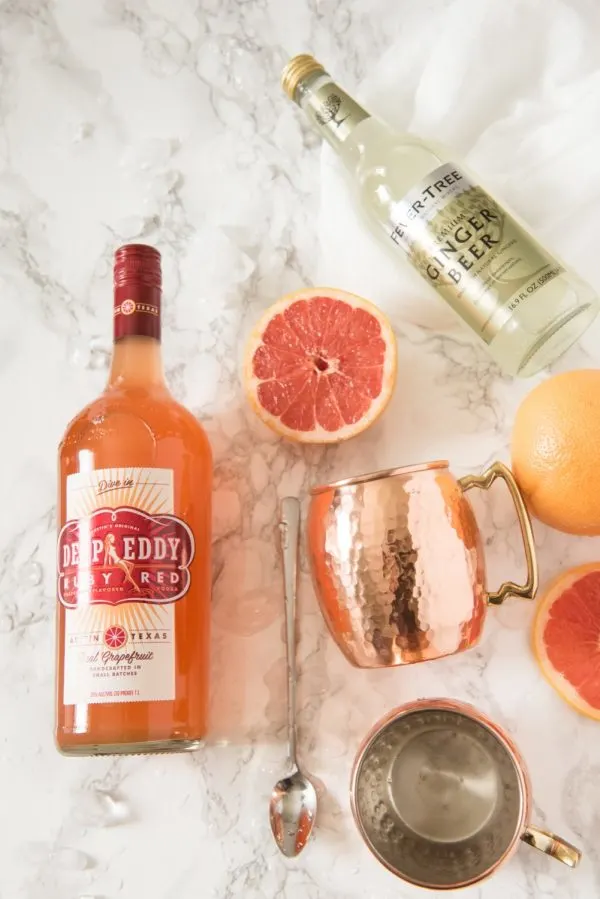 Grapefruit Moscow Mule
Makes 1 serving
2 oz grapefruit vodka
4 oz ginger beer
fresh grapefruit
simple syrup to taste (optional)
Muddle a slice of grapefruit in the bottom of a mug or glass. If you prefer a sweeter drink, add simple syrup to taste before muddling. Fill the mug with crushed ice, then add the grapefruit vodka and ginger beer, stirring gently before sipping. Garnish with an extra wedge of grapefruit and enjoy!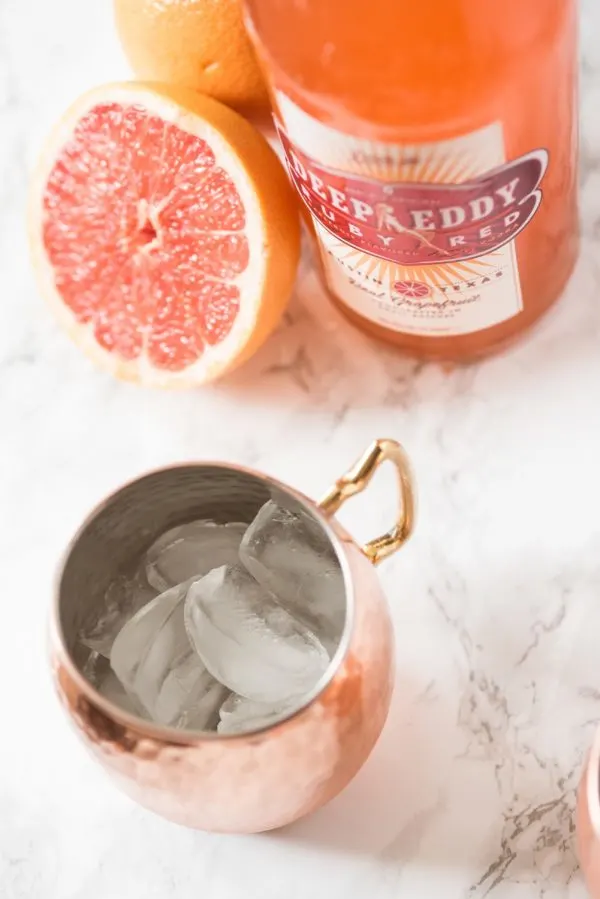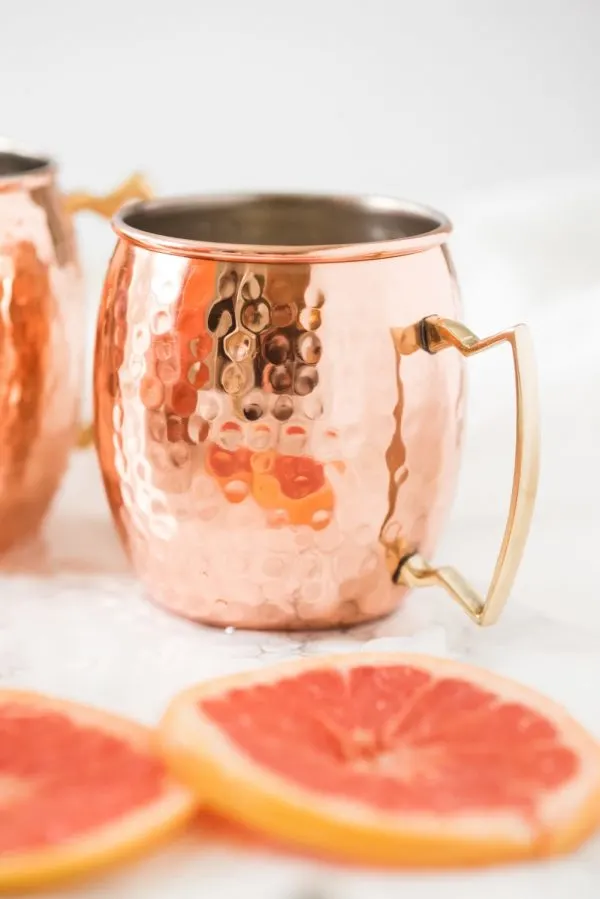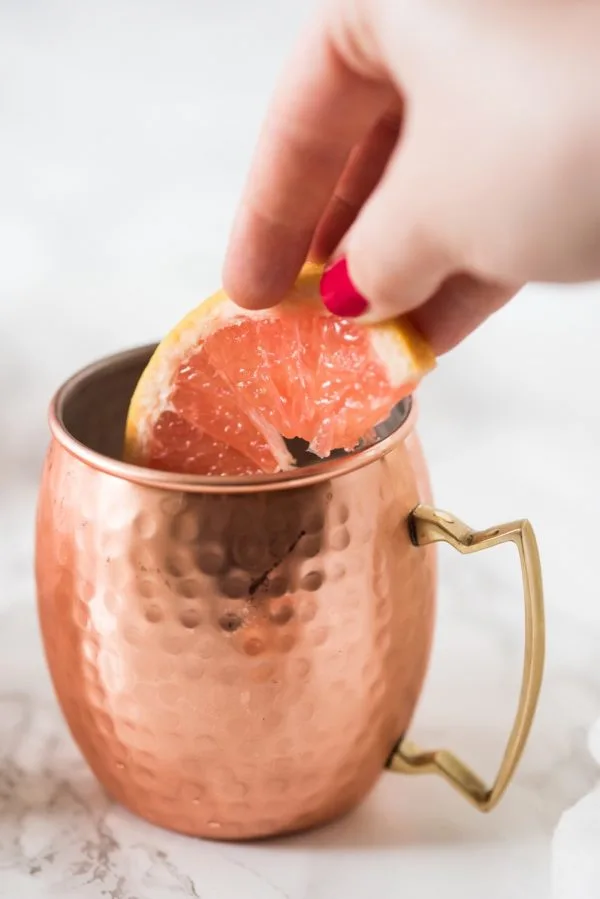 I love a good Moscow mule because they are simple, very unfussy to mix, but taste so amazingly refreshing. They're made for summer sipping if you ask me! The copper mug, while not strictly necessary, really does lend something extra special to the drink because (a) they look cool, and (b) they keep everything frosty cold, which is perfect for a hot, sunny day. We have every intention of packing our mule mugs with us when we go on our big annual camping trip this year. Don't judge.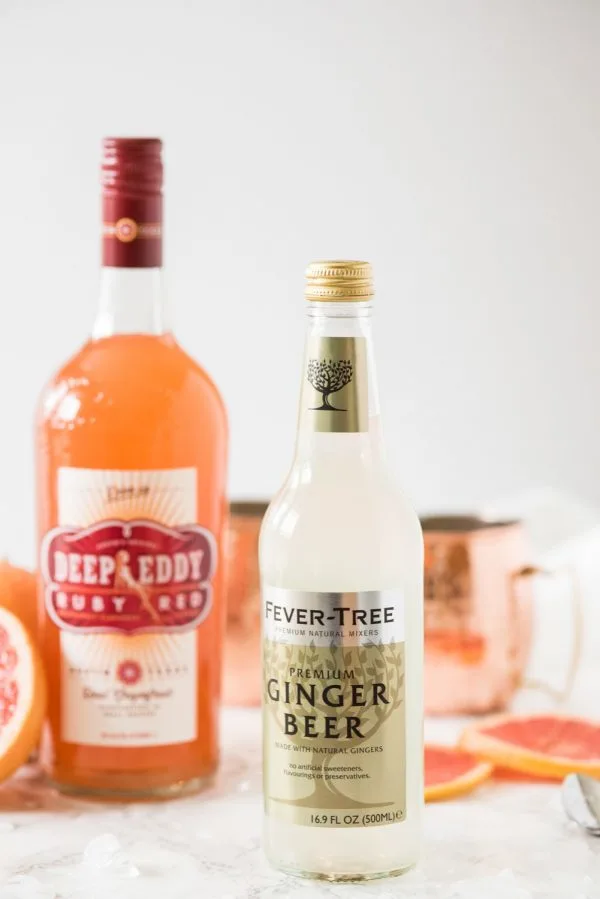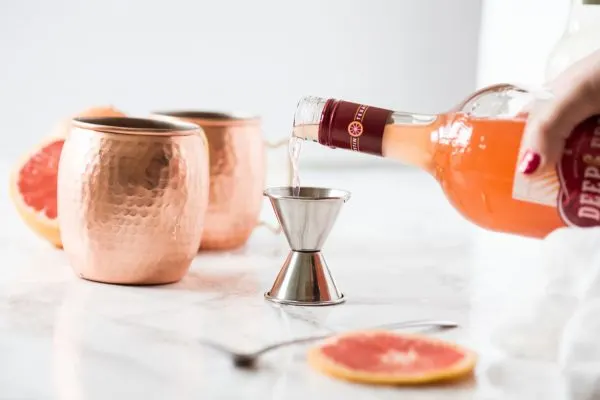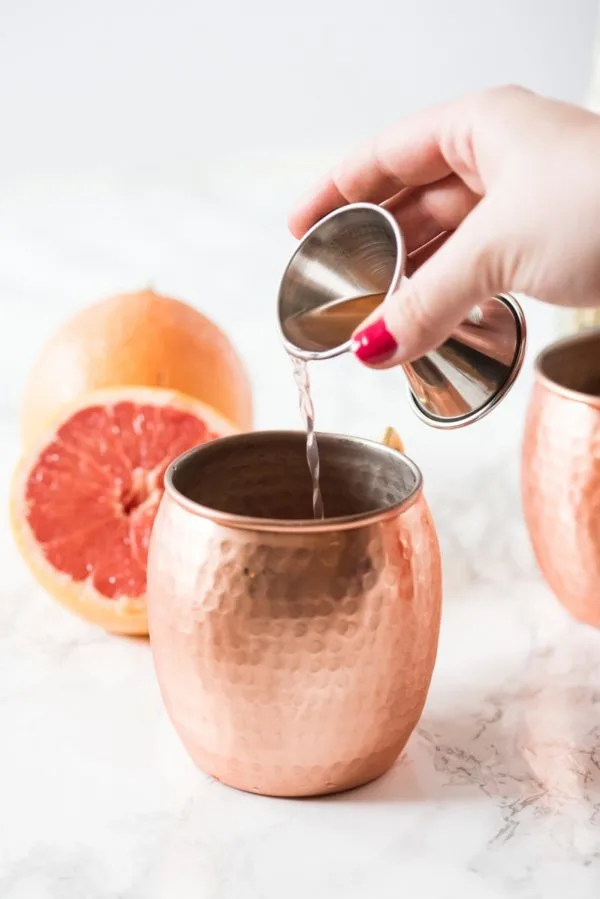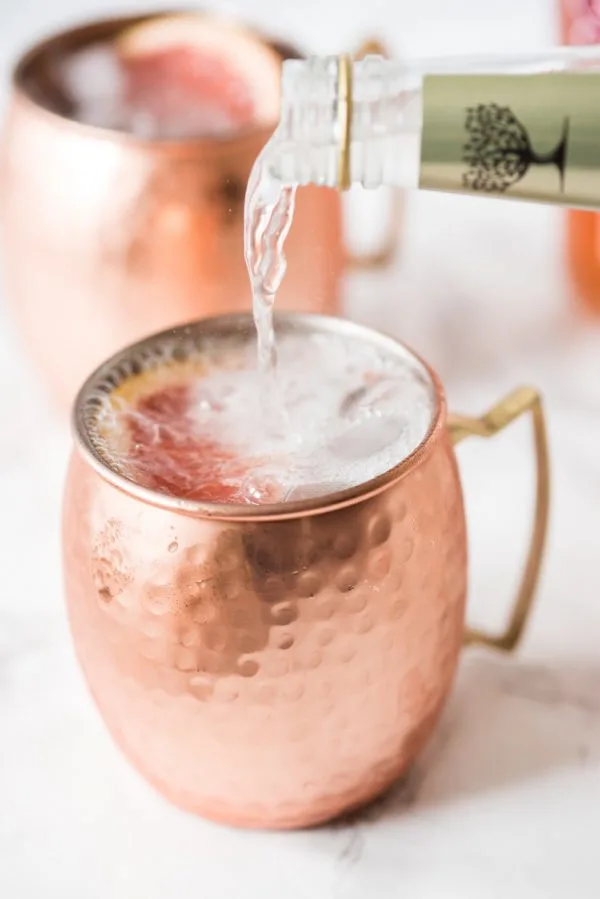 If you want to serve up a bunch at a party, I think this grapefruit mule is a perfect pitcher drink! You can mix up a huge batch right before guests show up and let them self serve with mugs and an ice bucket at the ready. They're perfect for drinking at a backyard barbecue or kicking off happy hour on a sunny day. Basically, all the mules, all the time. Please and thank you.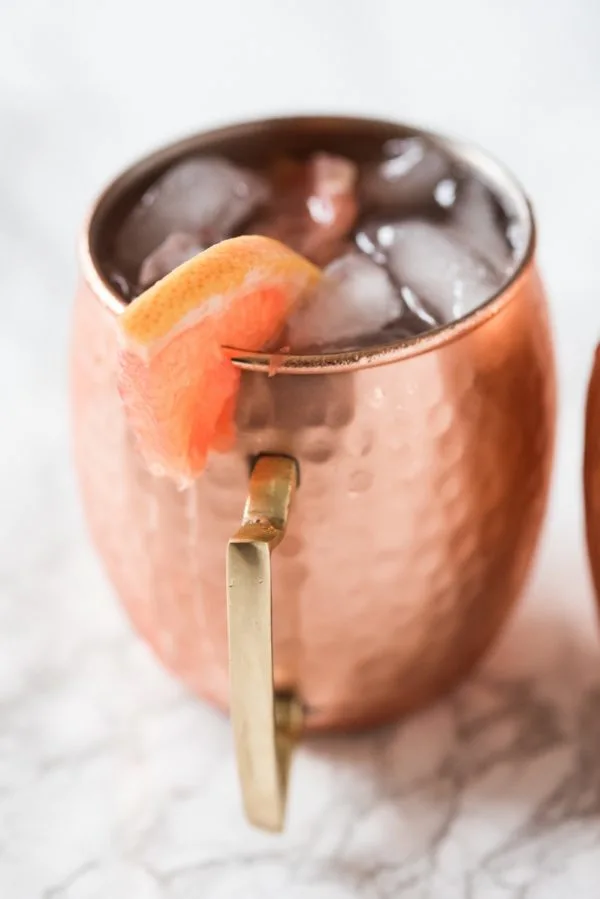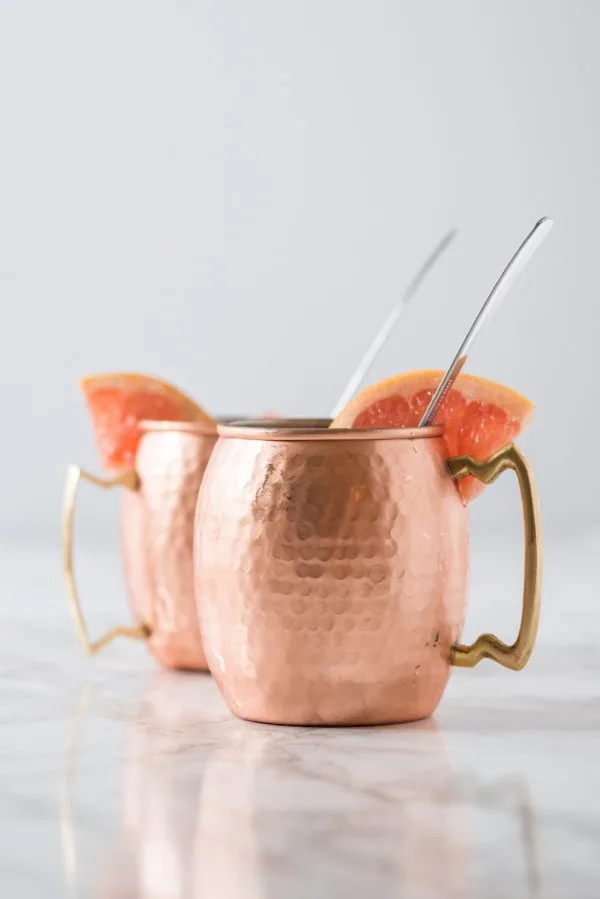 [Art direction + styling by Cyd Converse | Photos by Alice G. Patterson for The Sweetest Occasion.]