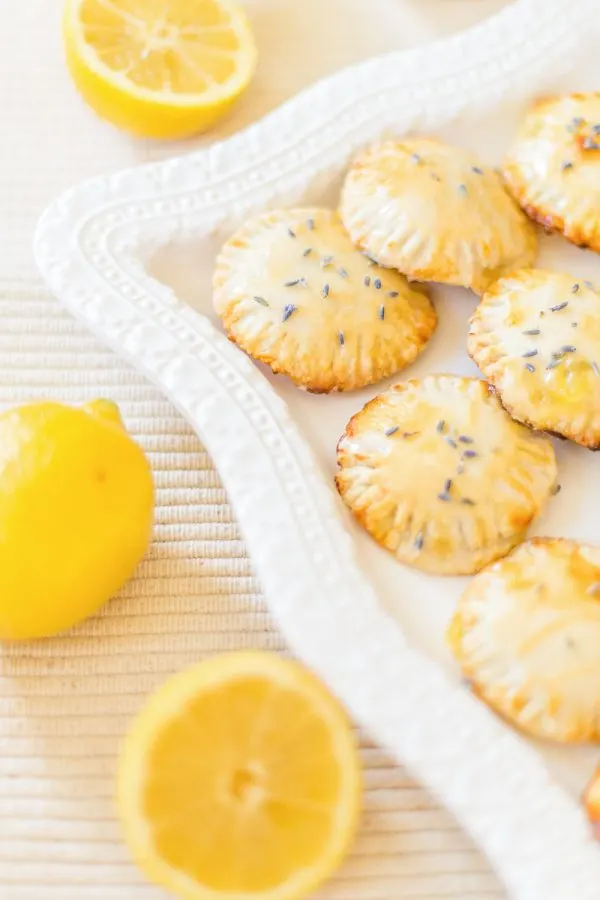 Over the winter, the sweet Lauren of Lauren Werkheiser Photography shared her super yummy homemade chocolate truffles with us and today she's back! These lemon-lavender hand pies are a perfect treat now that the sun is shining and everything lemon seems to be the order of the day. (At least for me, anyway.) They'd make a sweet addition to your Mother's Day brunch, too! Actually, I need breakfast and I could totally go for these.

For the Dough
2-1/2 cups flour
1 teaspoon salt
1 teaspoon sugar
2 sticks butter, cold
1/4 cup cold water
For the Filling
3/4 cup sugar
4 tablespoons butter
2 eggs
2 tablespoons cornstarch
2 lemons
1/8 teaspoon salt
For the Icing
1/2 cup powered sugar
1 lemon
1 tablespoon culinary lavender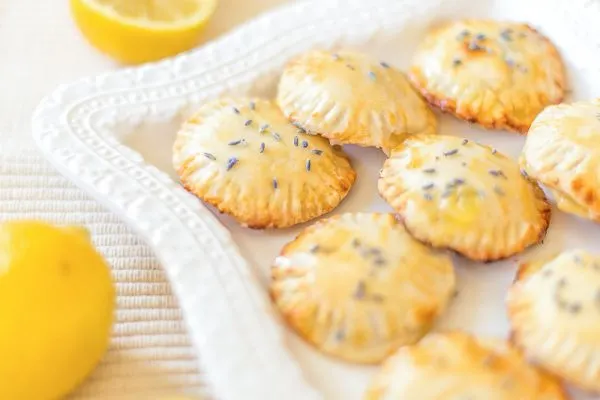 Preheat oven to 400°. Combine all dry ingredients in the bowl of a stand mixer. Add in cubed, cold butter. Once mixed in, add in ice water. Roll into a ball and refrigerate one hour. Lightly flour a surface and roll out dough. Using a cookie cutter, or small cup, cut out two circles for every pie you are making. Repeat until you run out of dough.
In a separate bowl, cream together butter and sugar. Add eggs one at a time. Mix until combined. Add cornstarch, juice from both lemons and salt. Zest lemons and add 1/2 tbs. into the mixture. Heat this mixture on low heat about 10 minutes, stirring constantly. Once thick, remove from heat and let cool completely. In the center of a circle, scoop 1 tsp. lemon curd filling. Place second circle over and seal edges with a fork. Using a standard egg wash mixture, brush lightly over the top and bake about 25 minutes or until golden brown.
In a small bowl, mix together powered sugar and the juice from one lemon to create a glaze. When no clumps of sugar remain, pour over the hand pies. Sprinkle on culinary lavender. Serve warm and enjoy!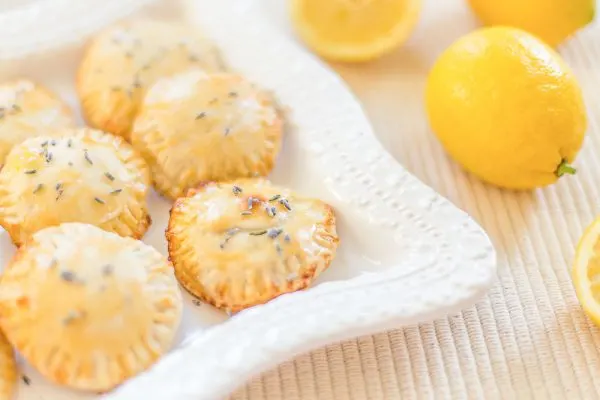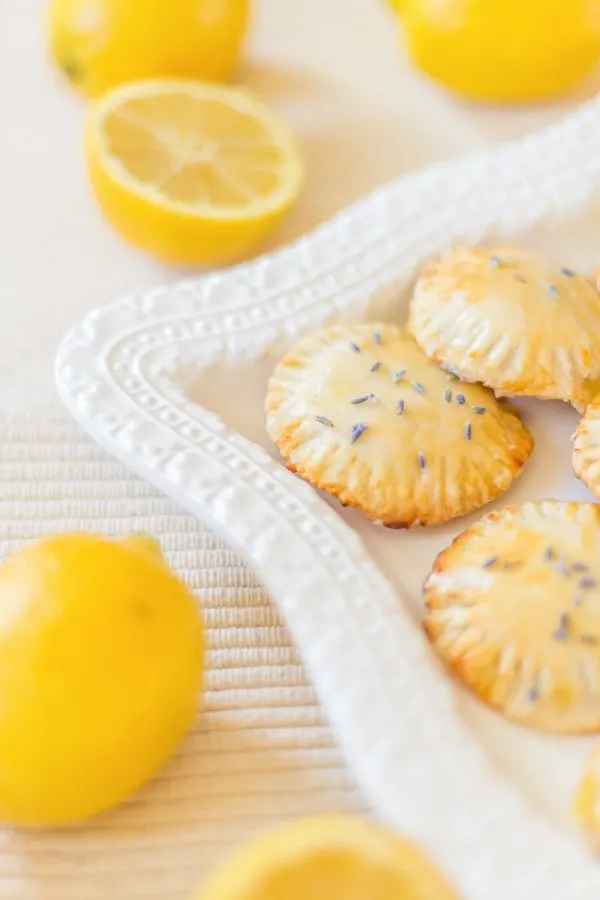 [Recipe + photos by Lauren Werkheiser Photography.]