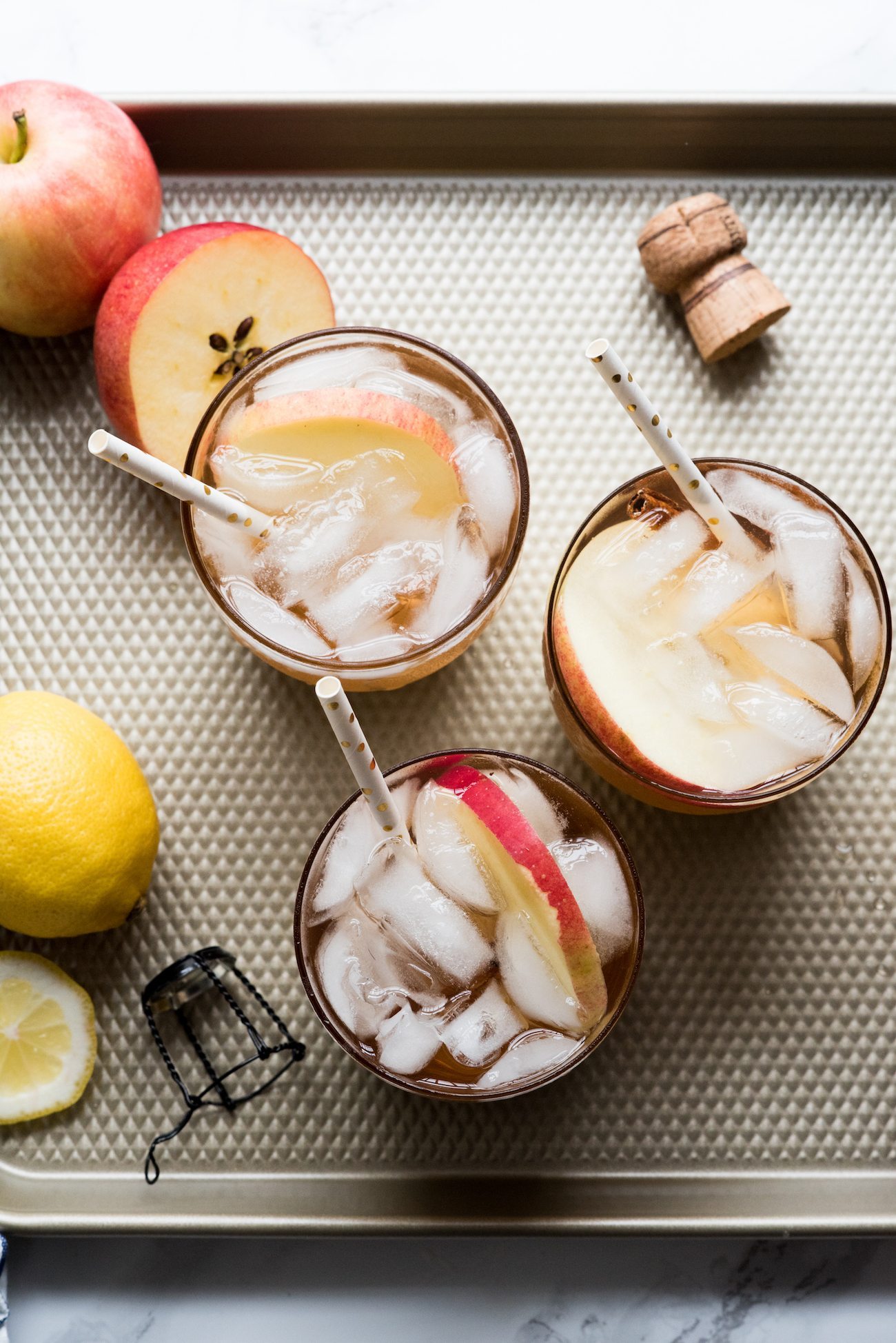 While I am definitely one who generally passes up on seasonal coffee concoctions (no offense, pumpkin spice lattes), I am very definitely someone who loves playing with fun seasonal cocktails throughout the year. This time of year in Upstate New York is still prime apple season, not so much for picking them since the season has passed for that, but certainly you can still find loads of fresh local apples. Making an apple sangria seemed like a requirement this year, but I wanted to keep it light and really refreshing so I added lemons and made it with rosé so it's crisp and fruity and not at all heavy like fall sangria recipes tend to be. Add brandy, triple sec and simple syrup and you've got a pretty perfect fall cocktail. It would even be ideal for making up a big batch early in the day on Thanksgiving so your guests can serve themselves while you're finishing buttering up the mashed potatoes. Want try another great apple cocktail? Give my caramel apple sangria recipe a whirl. It's one of my all time most popular cocktails!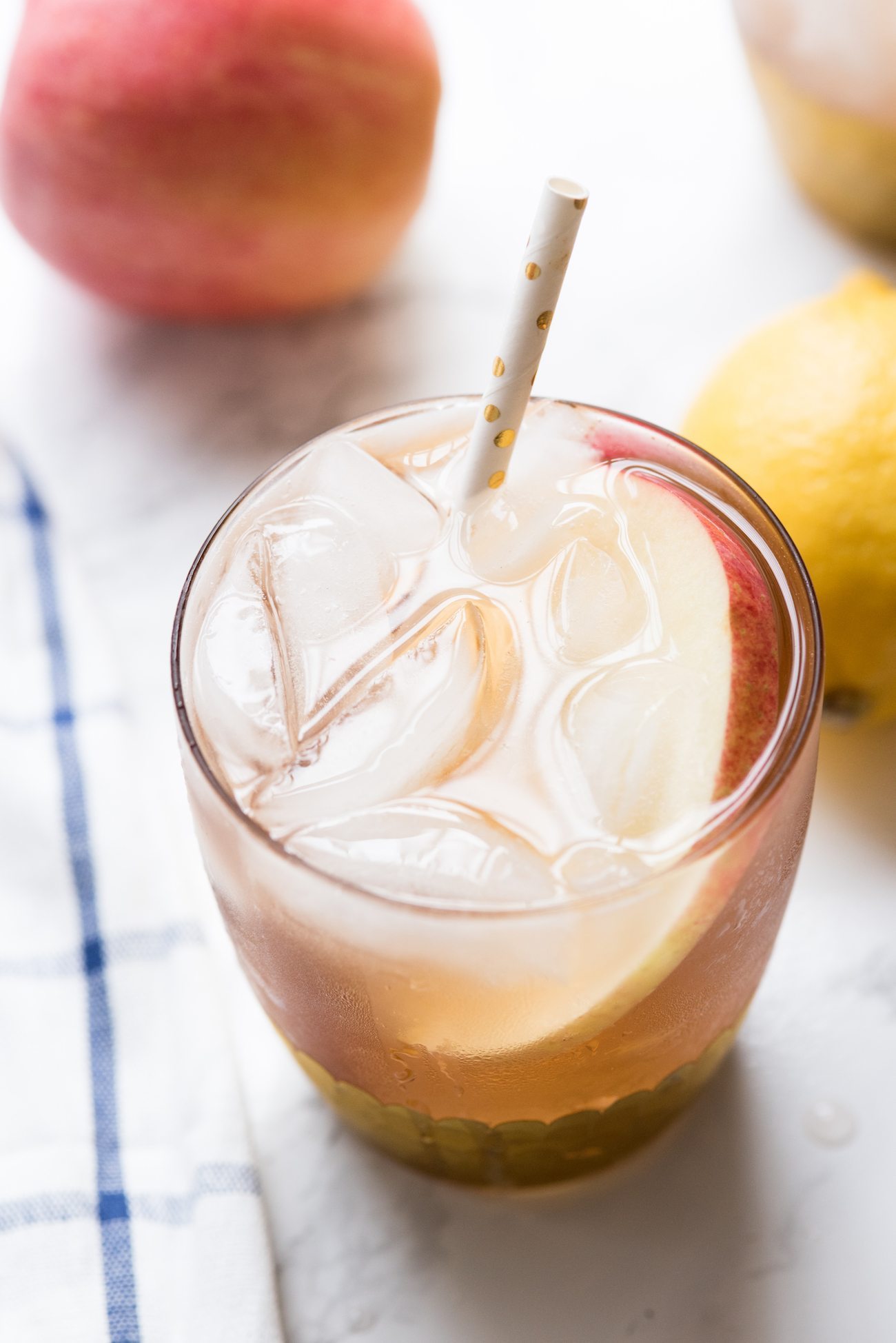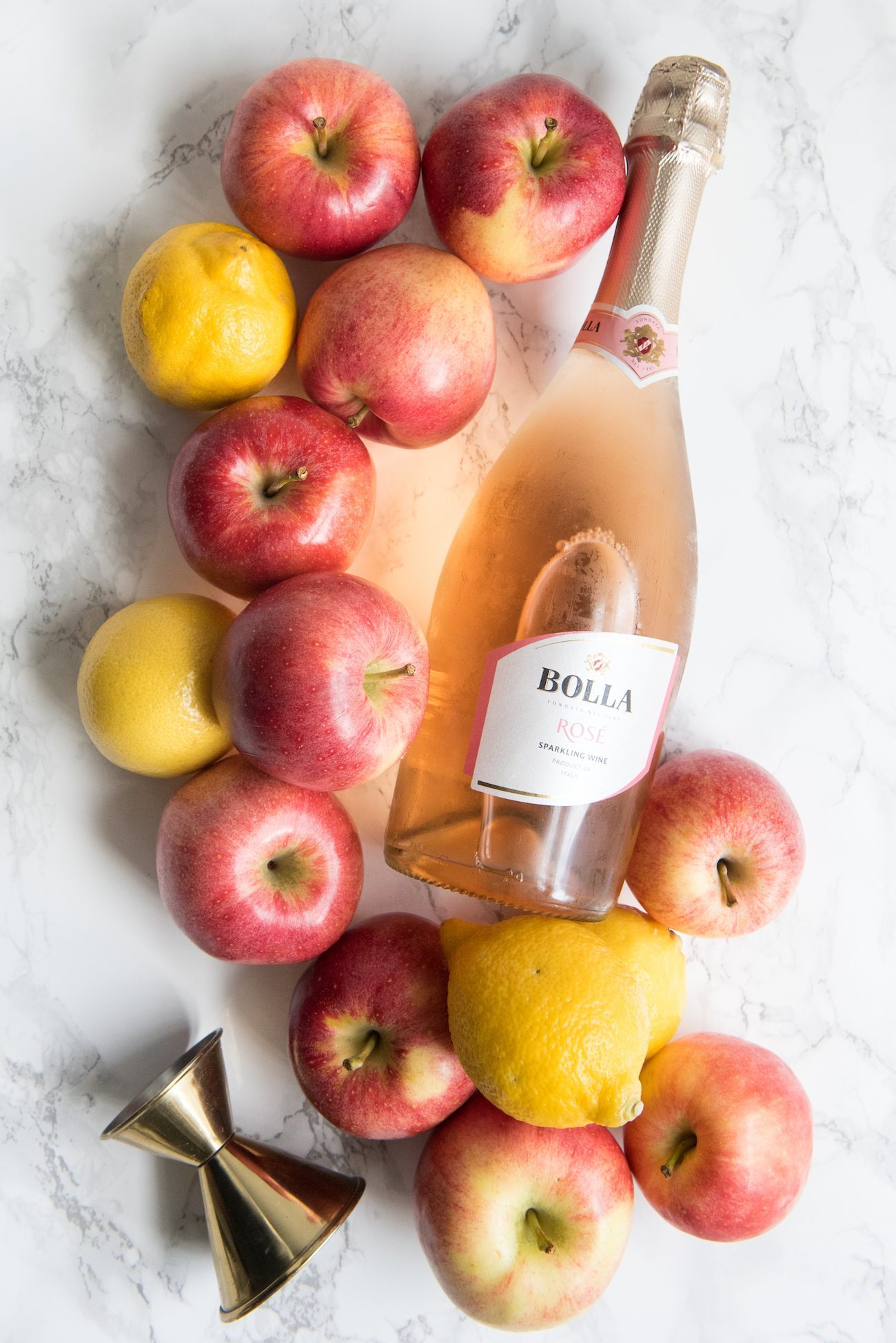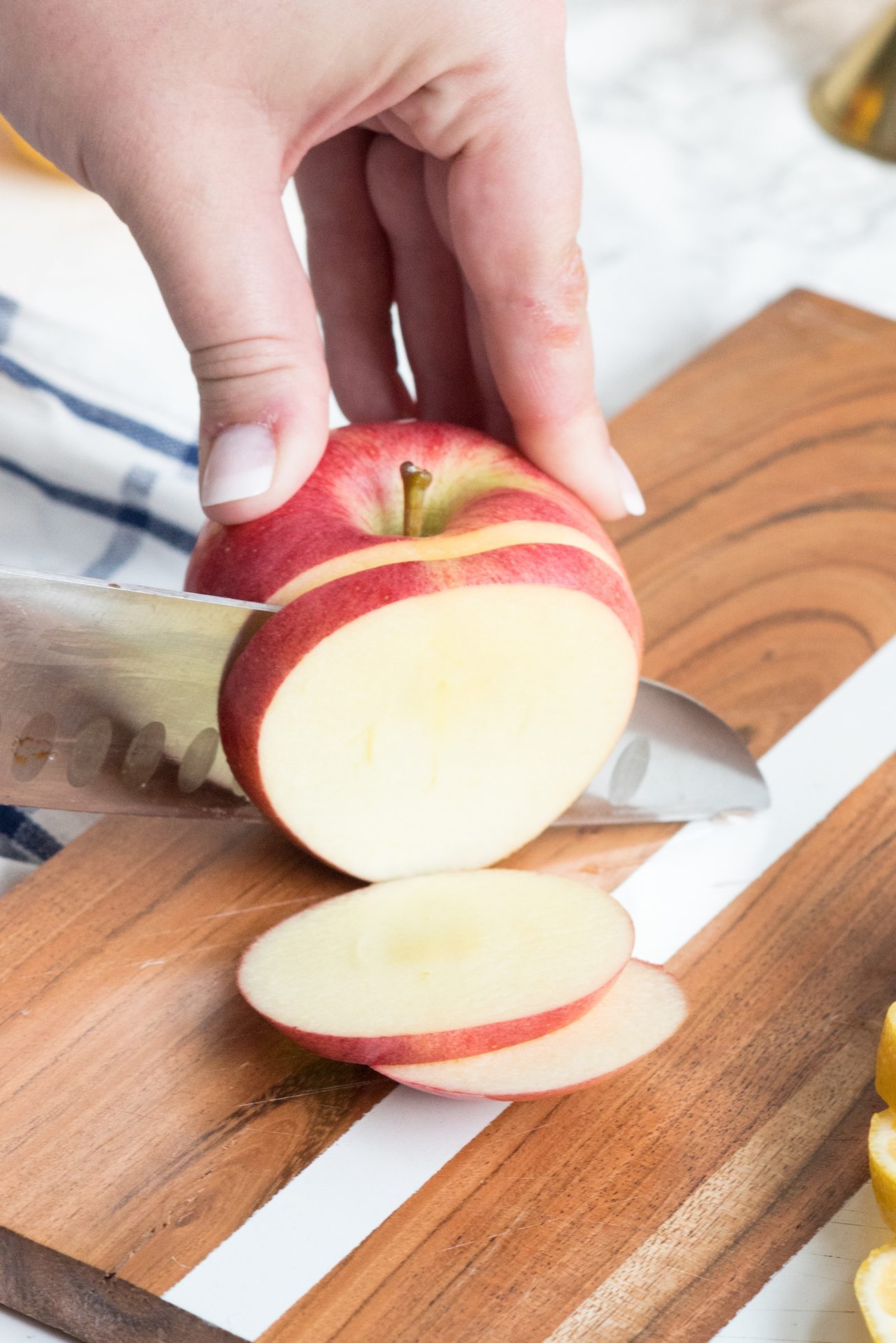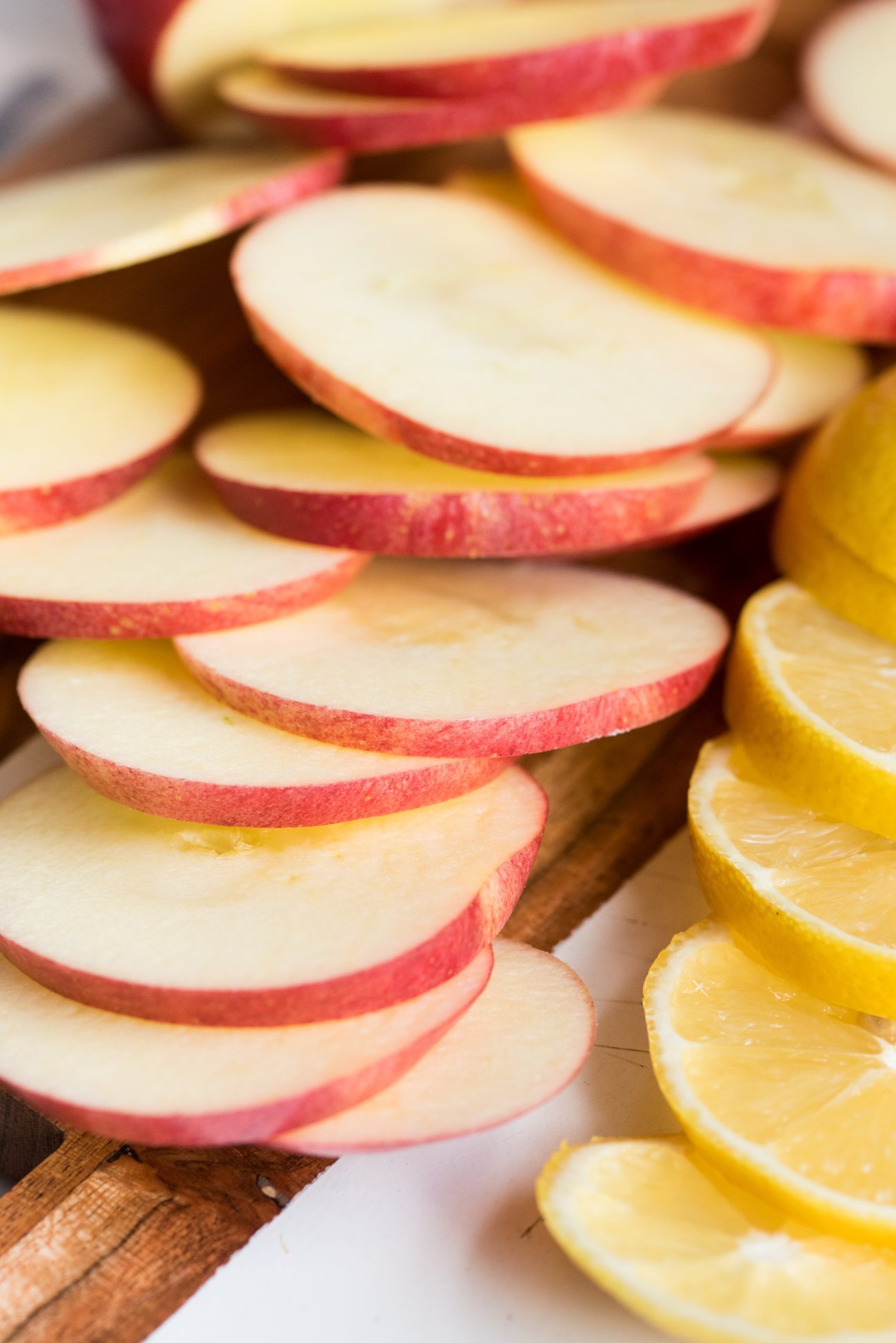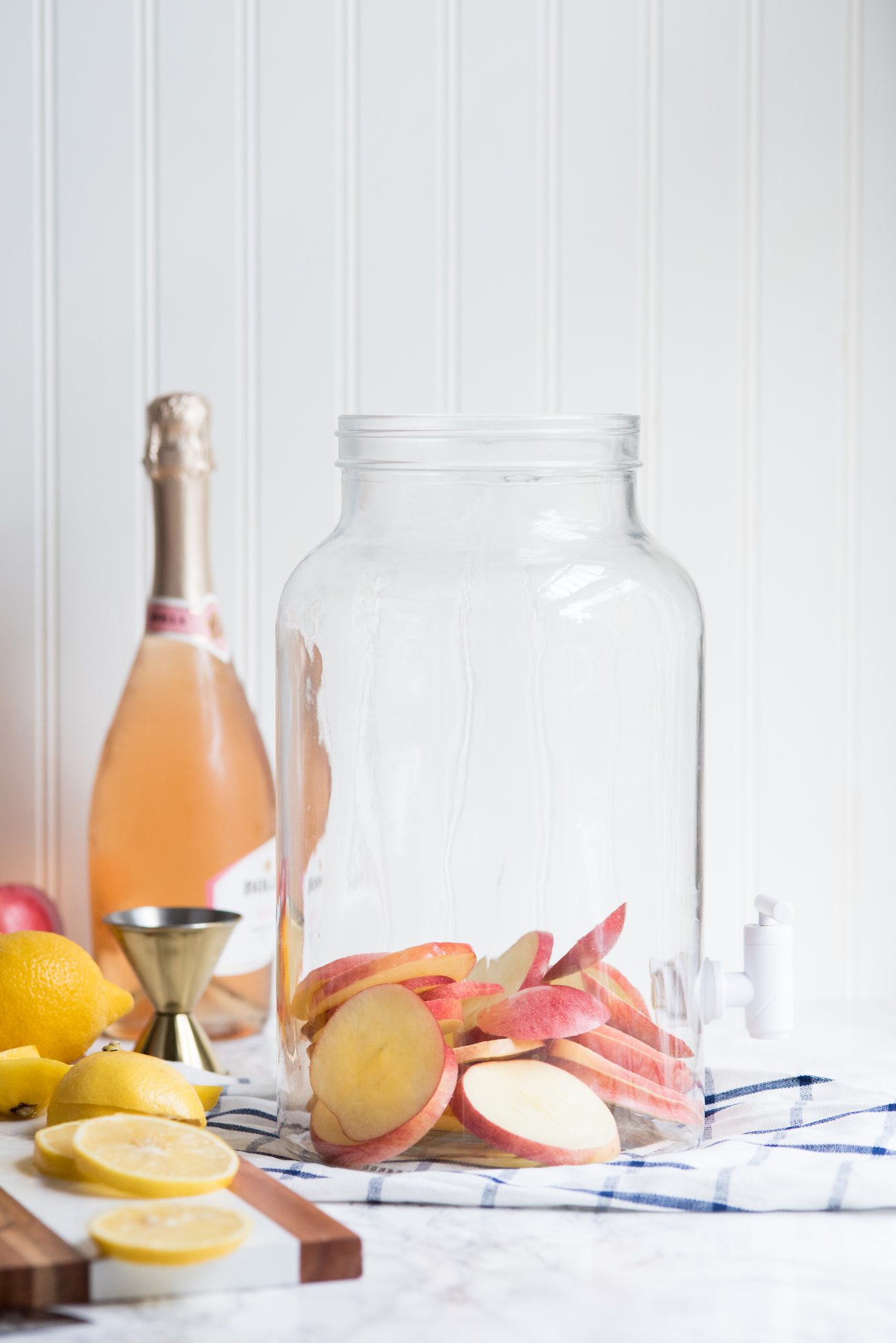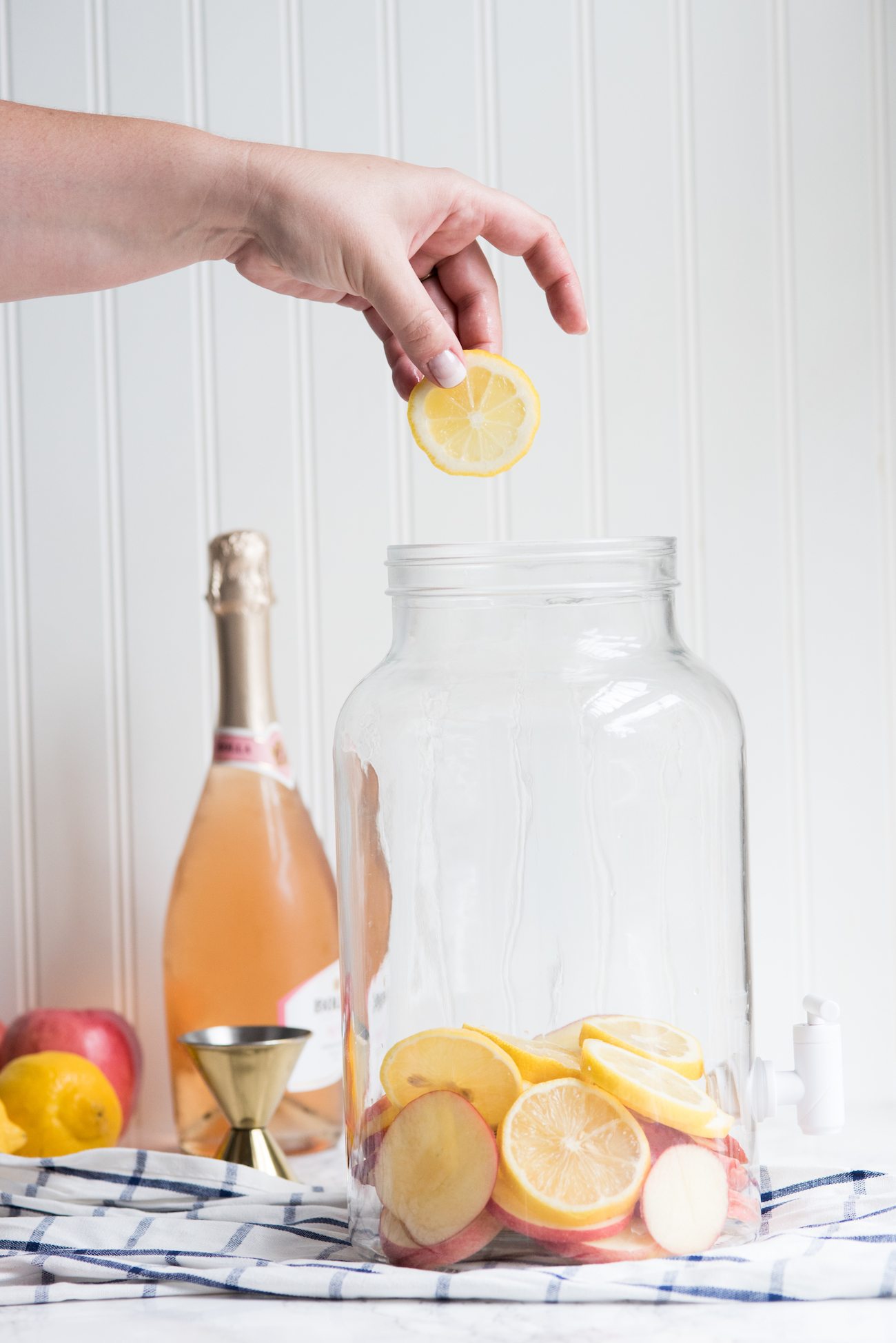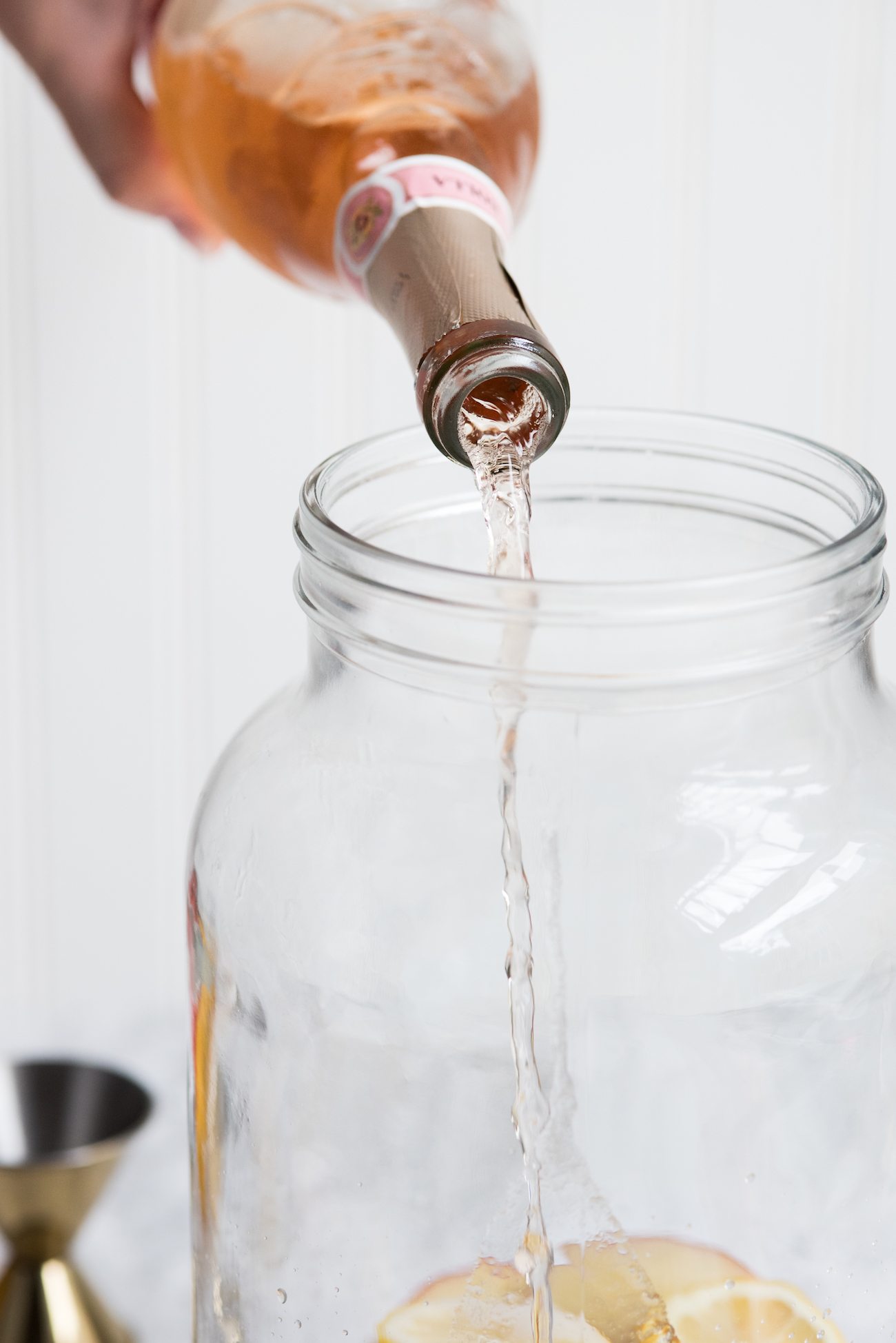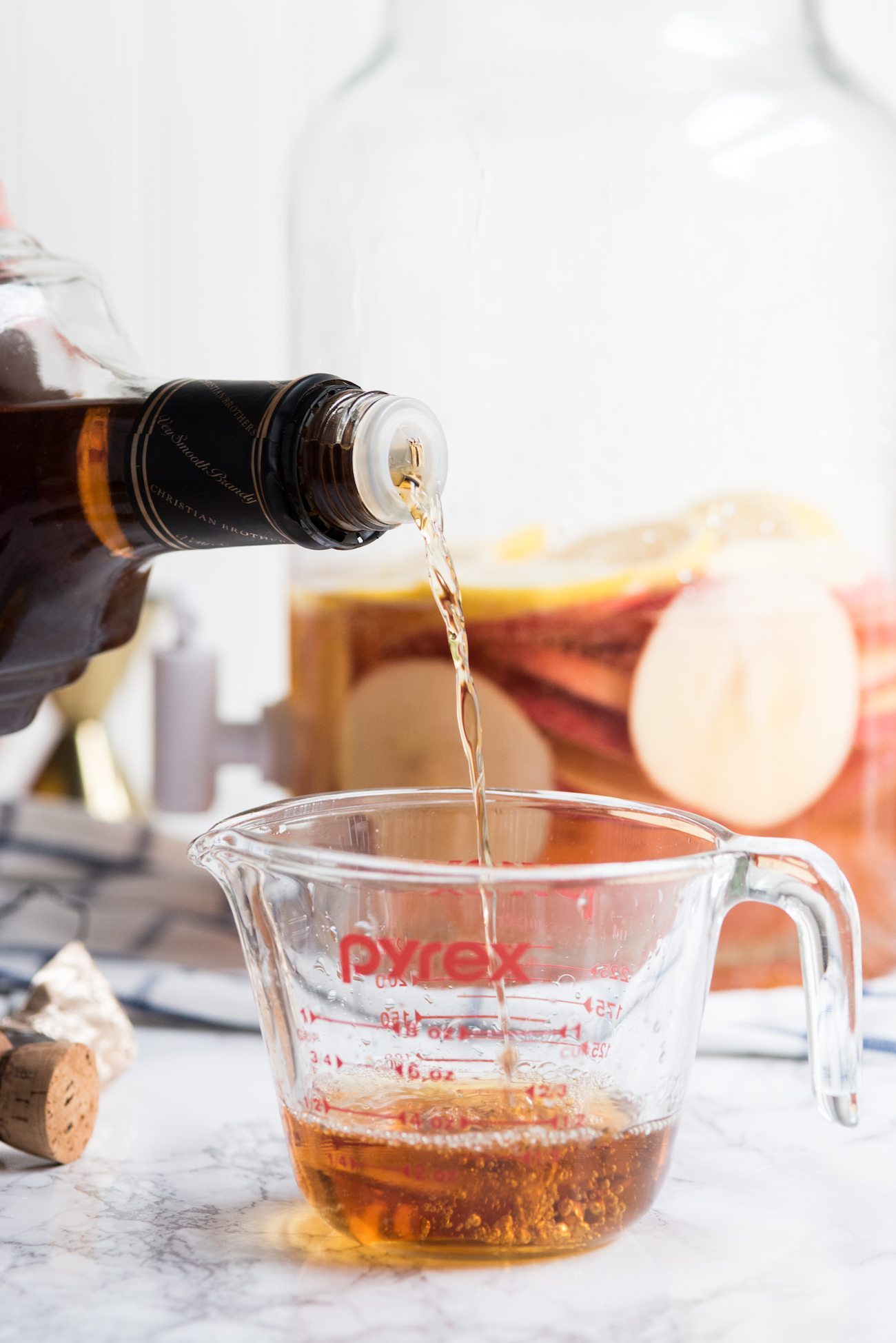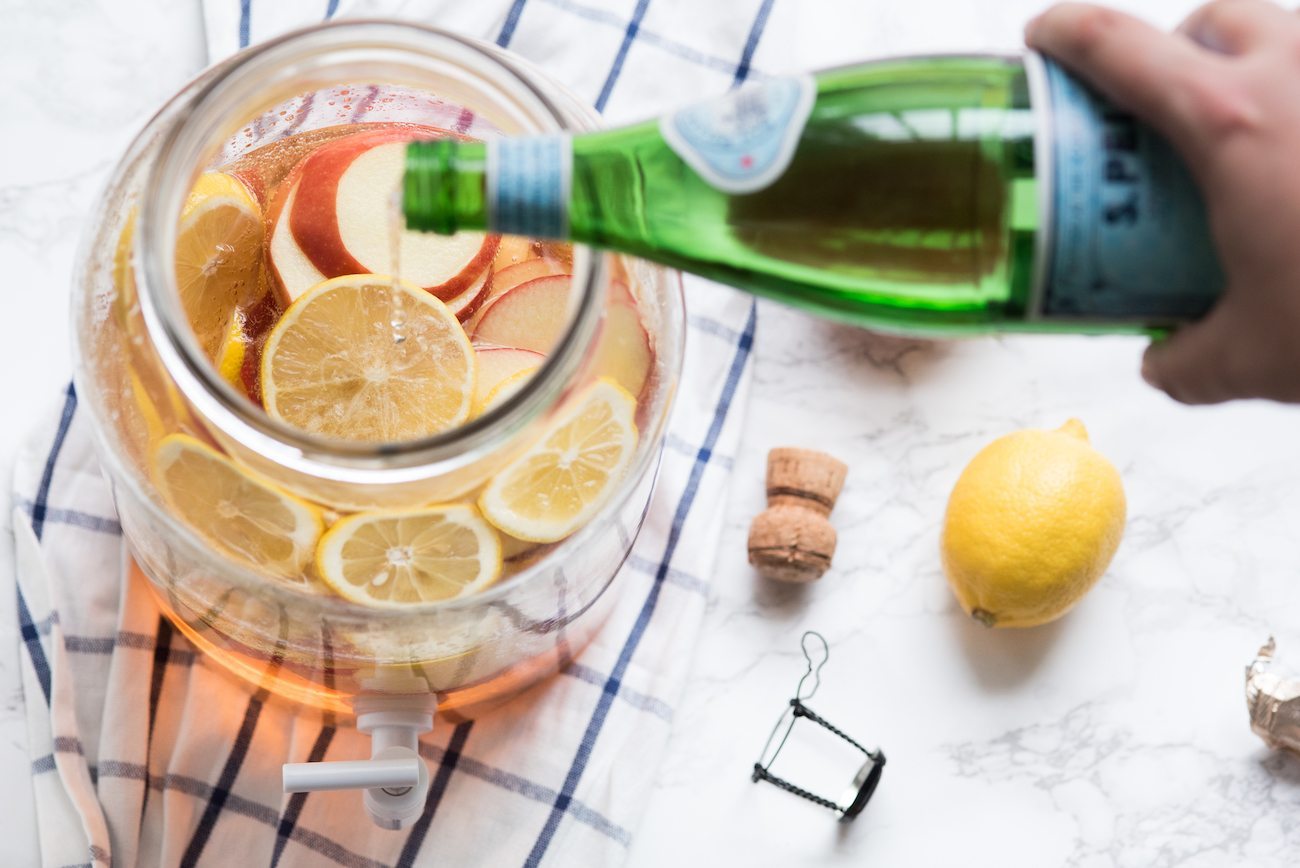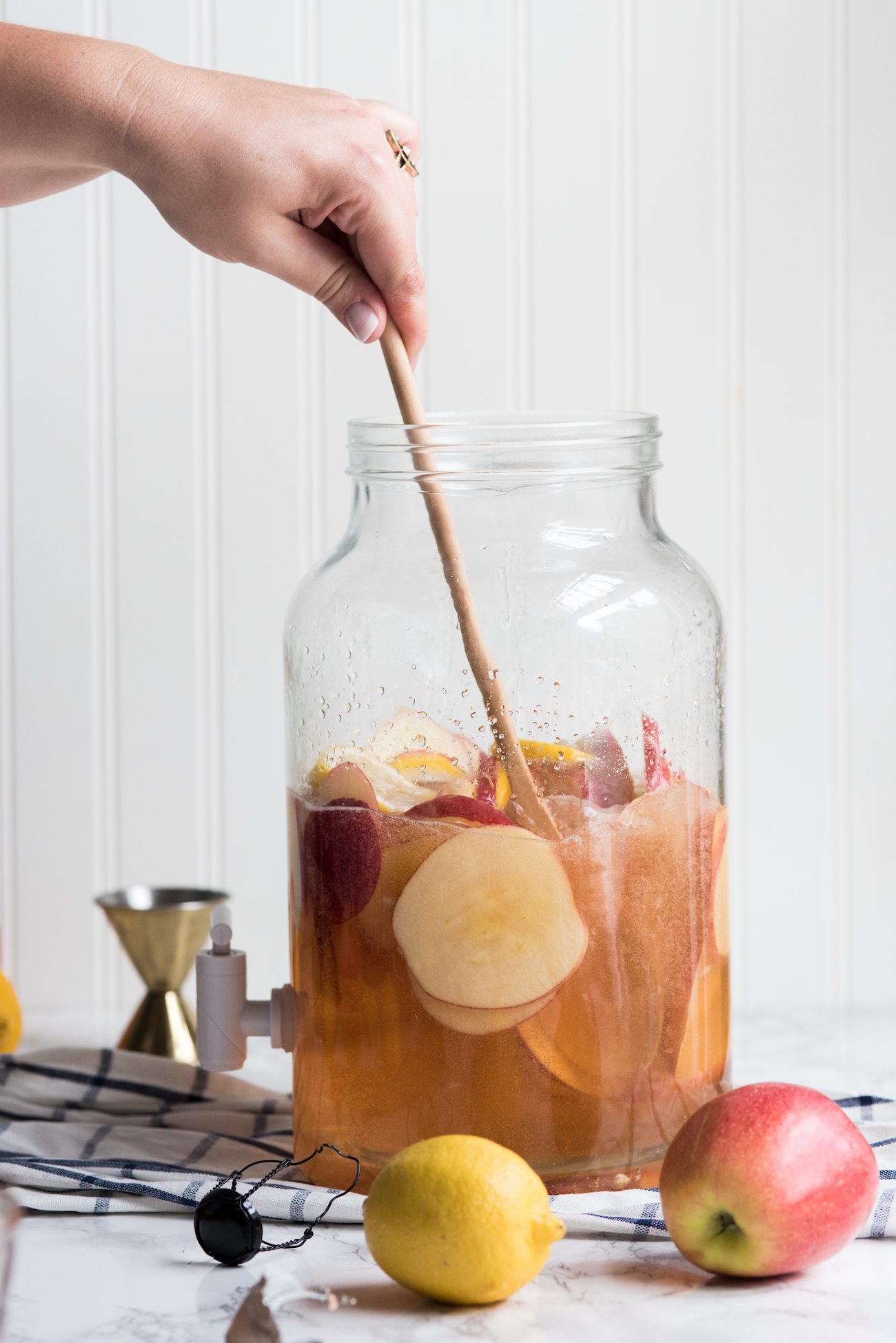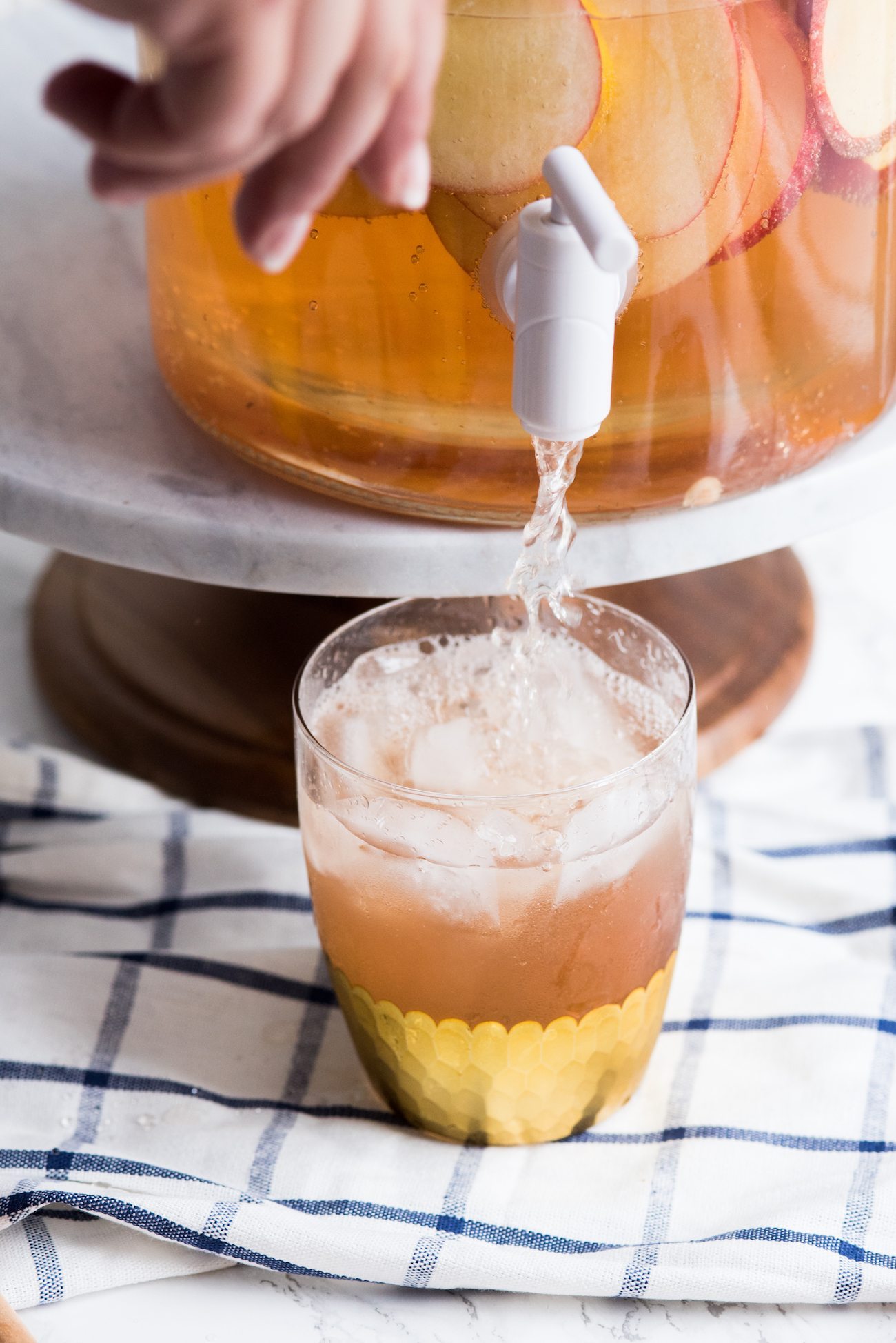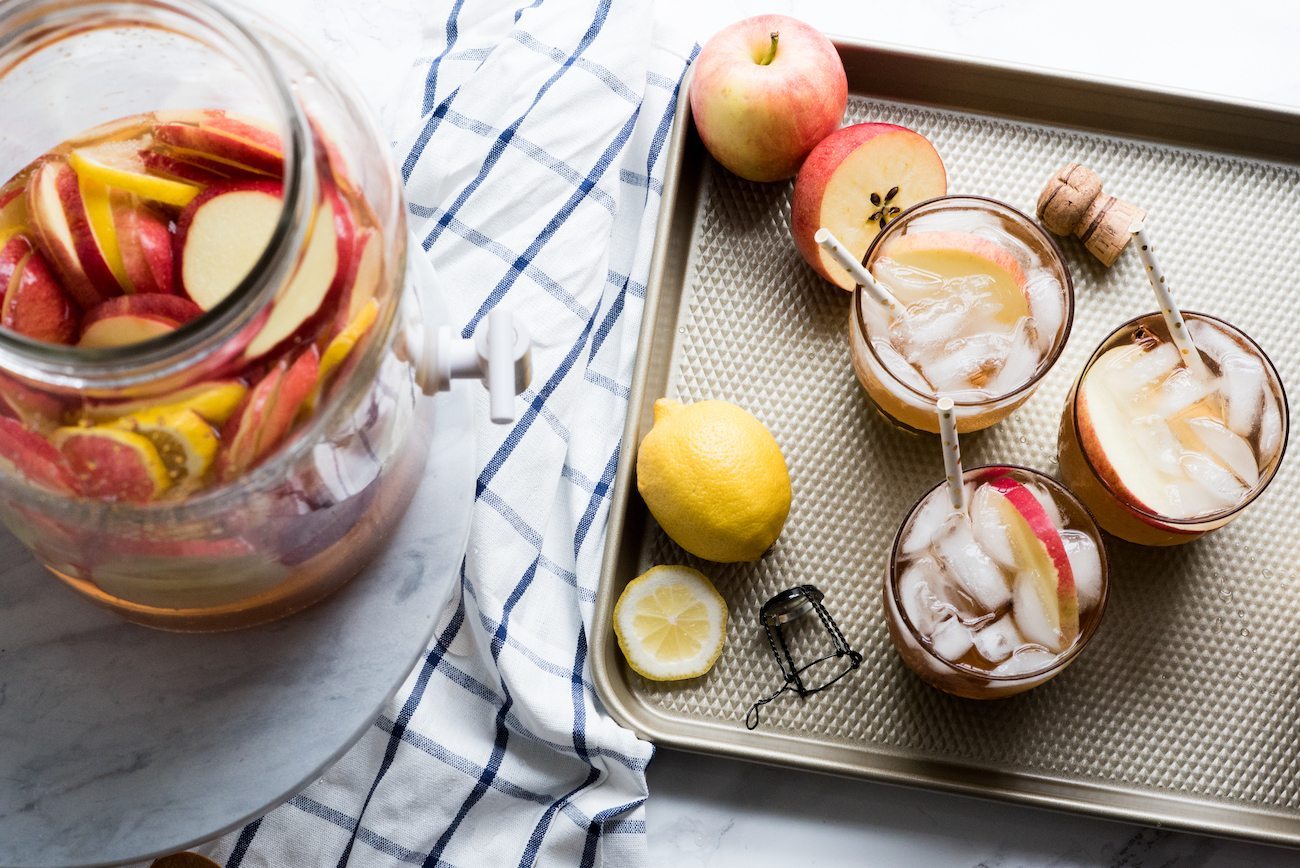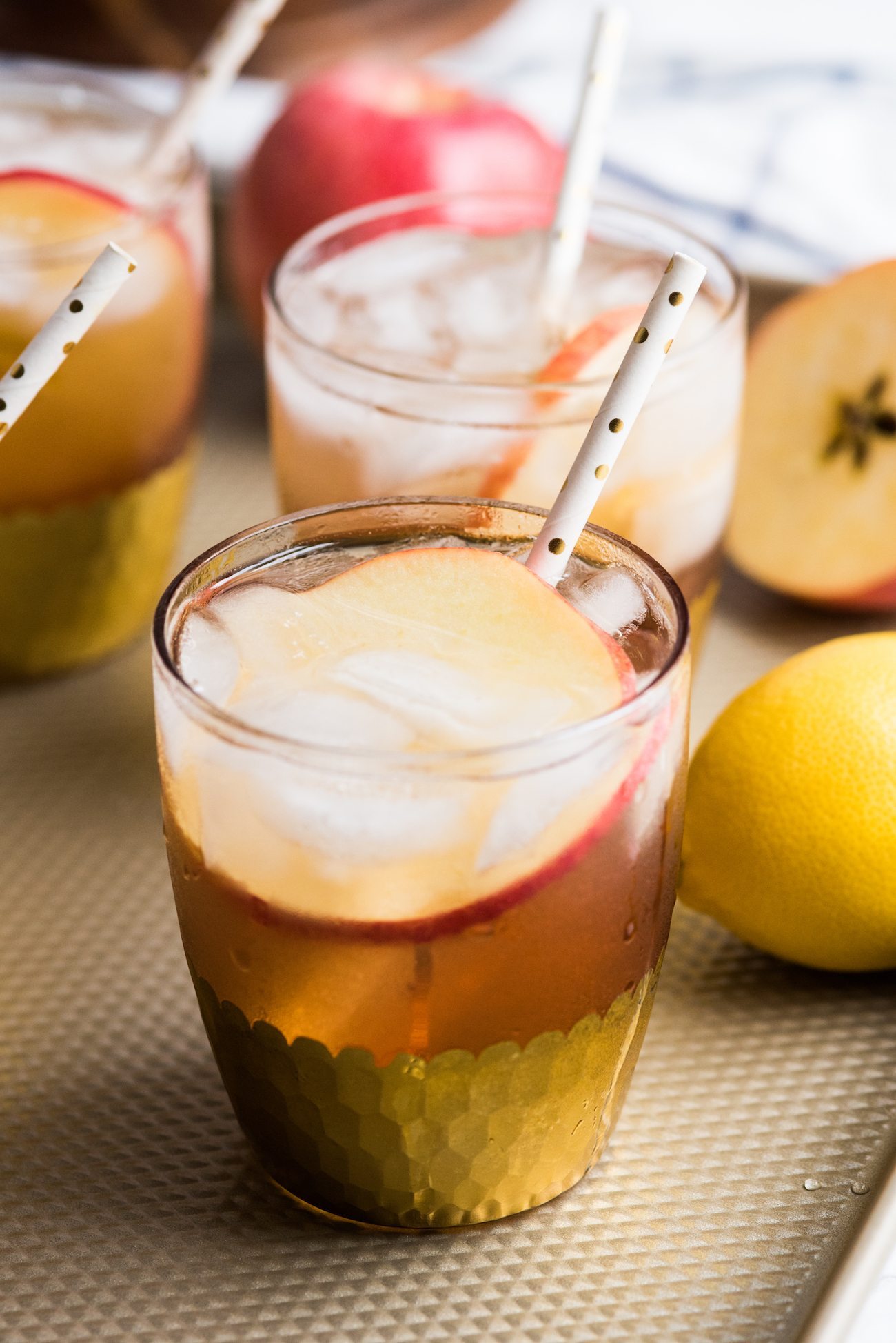 Sparkling Apple Rosé Sangria
Ingredients
1 bottle sparkling dry rosé
1 liter sparkling water
4 apples
4 lemons
½ cup brandy
½ cup triple sec
½ cup simple syrup
Instructions
Begin by slicing apples and lemons into ⅛" thick slices. Place in the bottom of a large pitcher.
Add rosé, brandy, triple sec and simple syrup. Stir gently to combine.
Move pitcher to the fridge and allow to sit for a minimum of one hour or overnight.
Just before serving add sparkling water and stir again.
Serve over ice and garnish with apple slices.
[Art direction + styling by Cyd Converse | Photos by Alice G. Patterson.]