This post was sponsored by Ristorante by Dr. Oetker. Thank you for supporting
the sponsors that help make The Sweetest Occasion possible!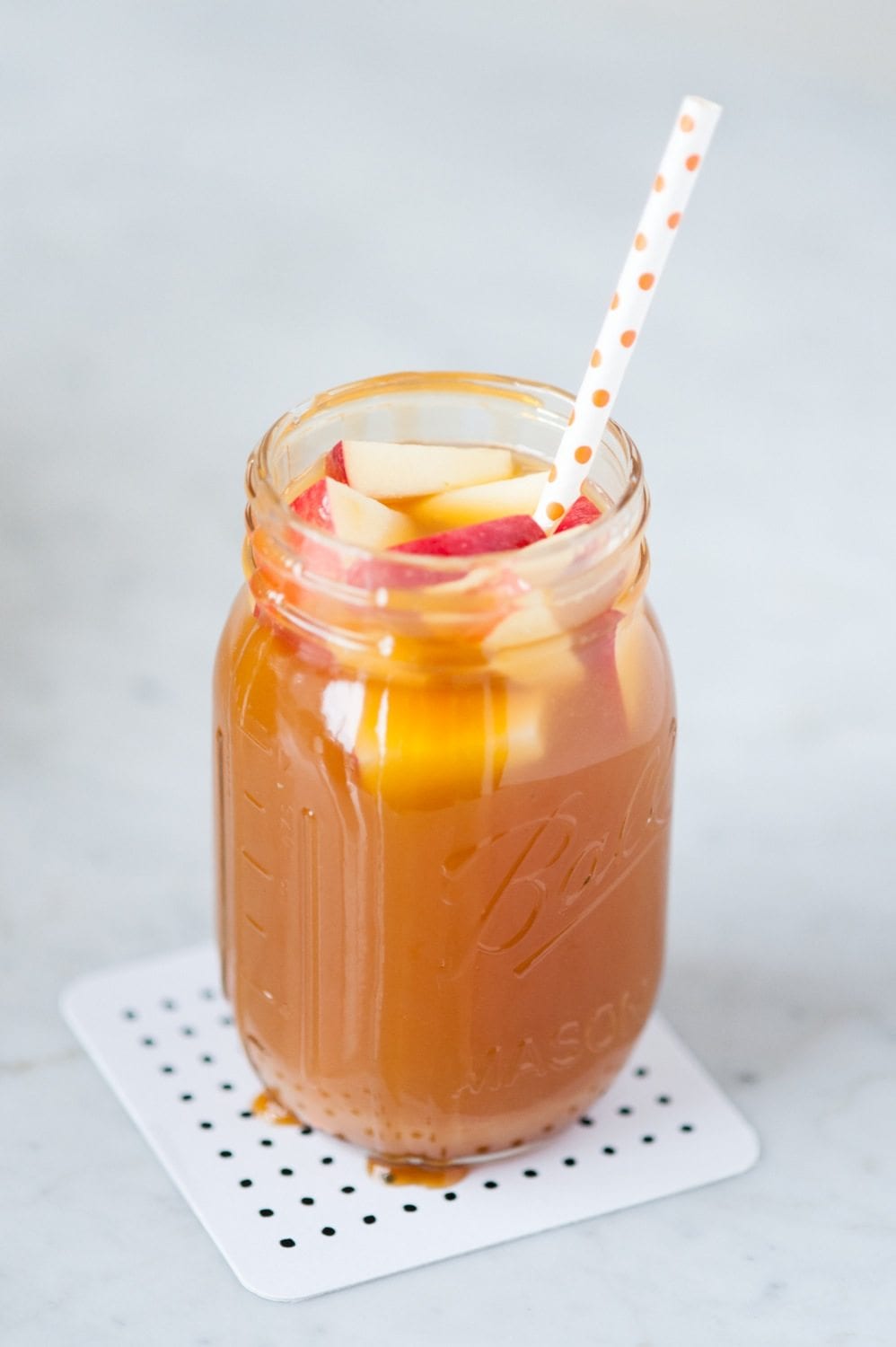 With Halloween falling on a Saturday this year, I thought a festive, seasonal drink for the grown-ups seemed only appropriate! Along with my friends at Dr. Oetker, I'm sharing this utterly delectable caramel apple sangria, perfect for hosting a crowd or for enjoying when you get back from canvasing the neighborhood for candy. We live in the best trick or treating neighborhood in the city, so I plan to offer a splash to friends as they drop by with their kiddos. Now that, friends, is my kind of treat!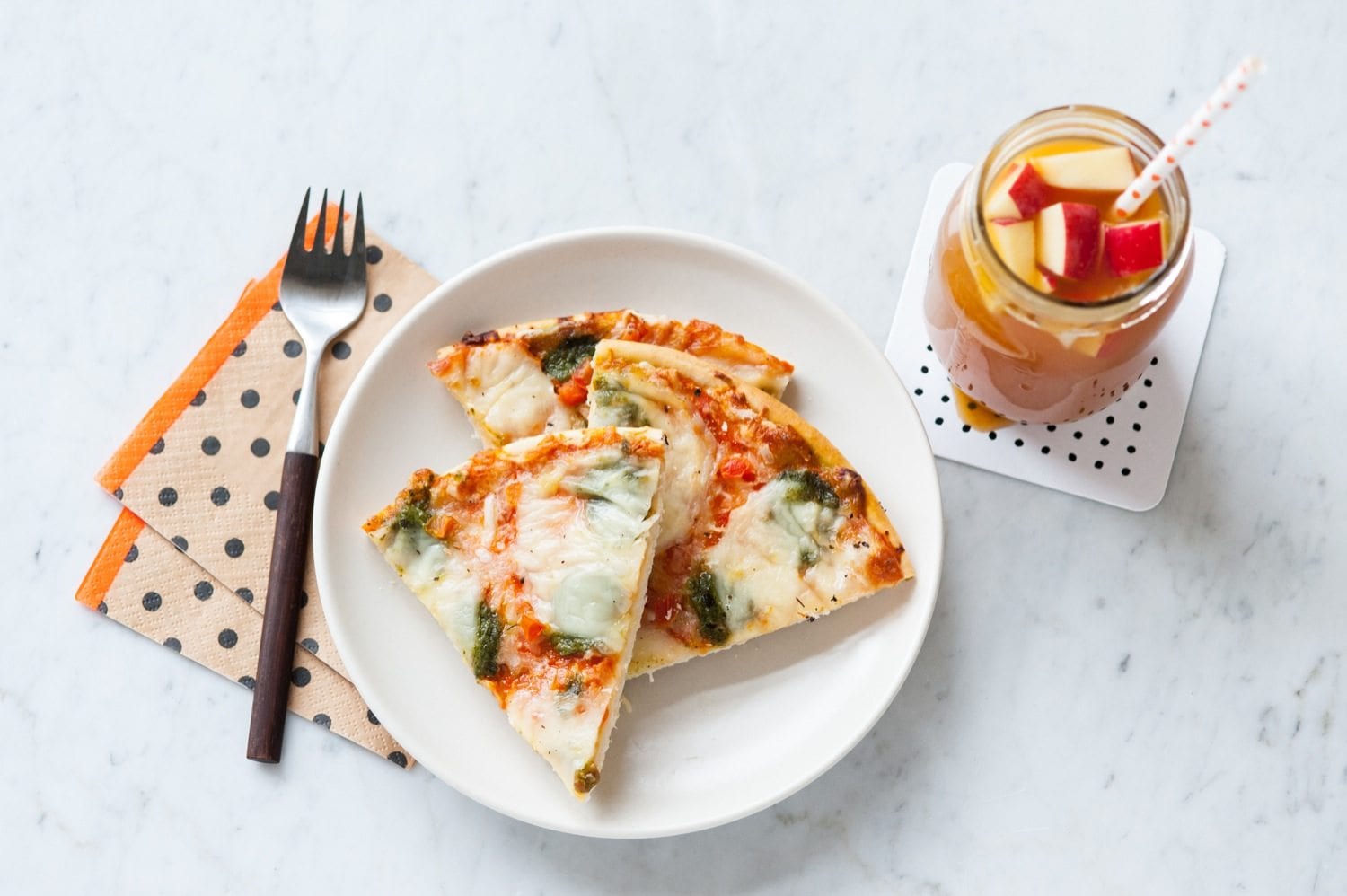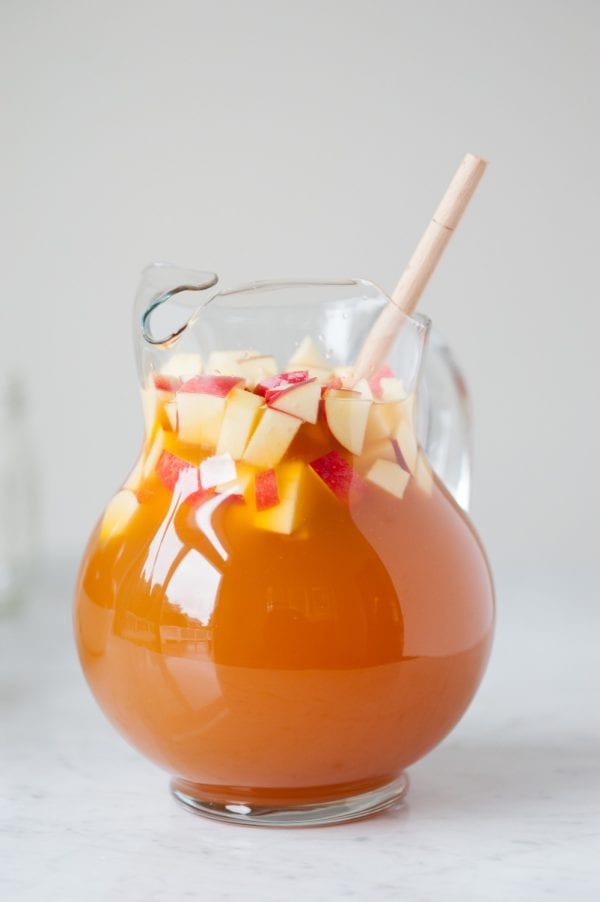 Looking for a quick dinner to pair with the sangria when friends show up? I've made no secret of the fact that Ristorante Pizza by Dr. Oetker has become a mainstay in our house. You can easily bake up a few of these gourmet frozen pizzas to share with friends as they're coming in and out or arriving to settle in for an evening of watching classic Halloween movies. (Check out the store locator to find where Ristorante pizzas are sold near you or put in a request with the manager at your favorite grocery store!)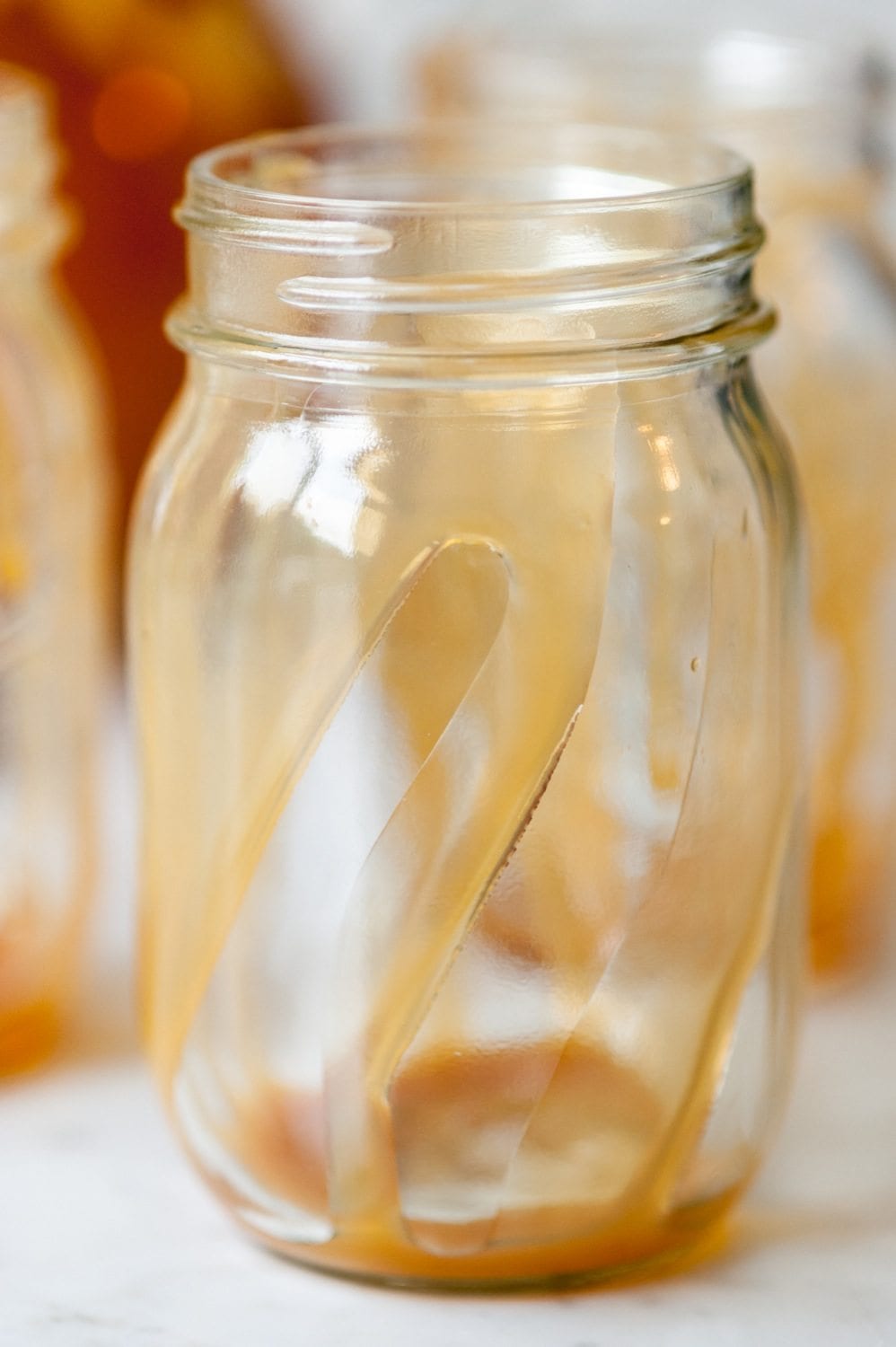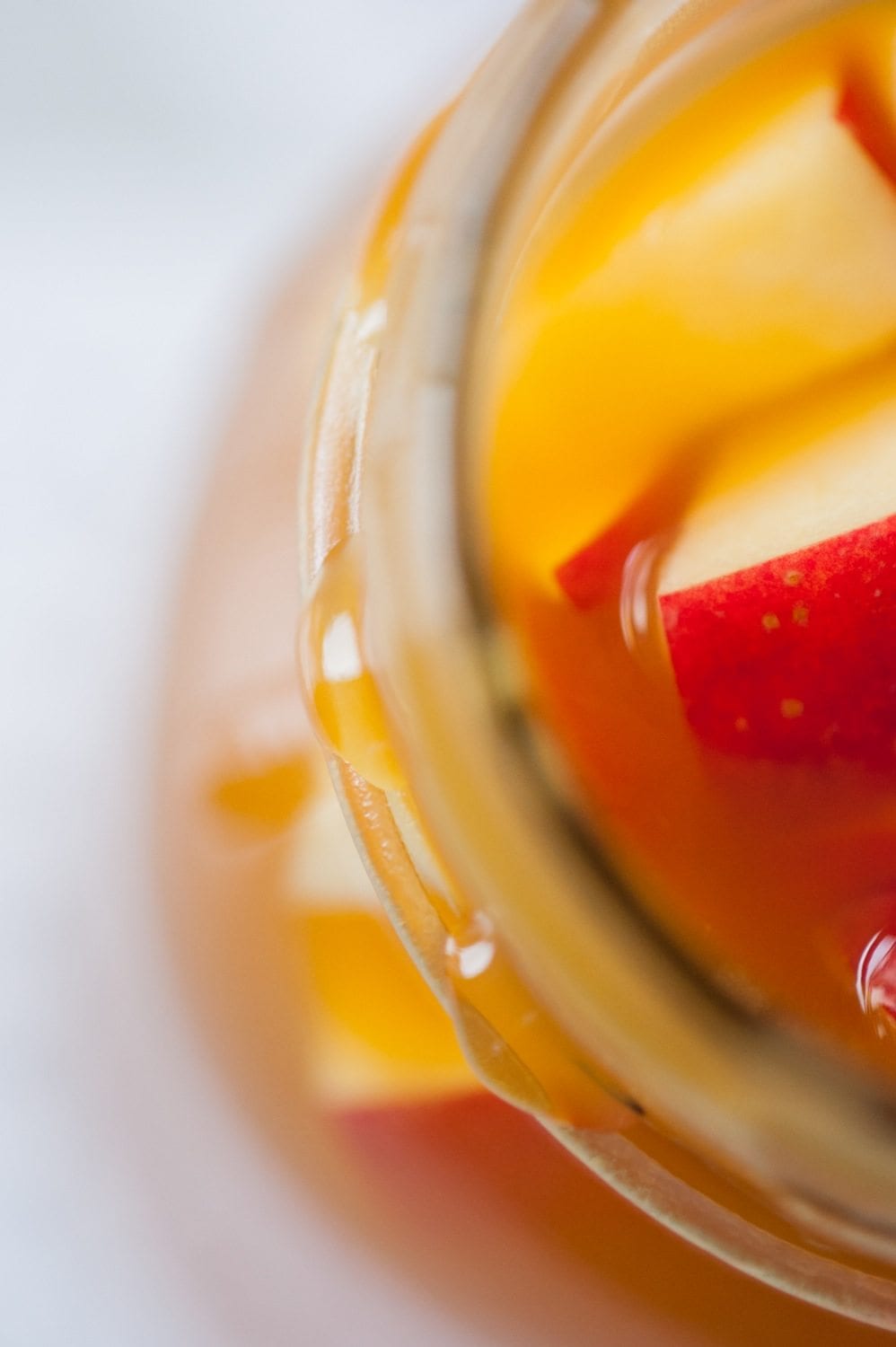 With its thin, crispy crust and blend of cheese, basil and diced tomatoes, the Pizza Mozzarella variety has remained our go-to, but with nine flavors to choose from, there's something to please every palate. While the kids haggle over and swap candy, the grown-ups can sip sangria and eat really delicious pizza. I won't lie, that is my idea of a pretty perfect Halloween!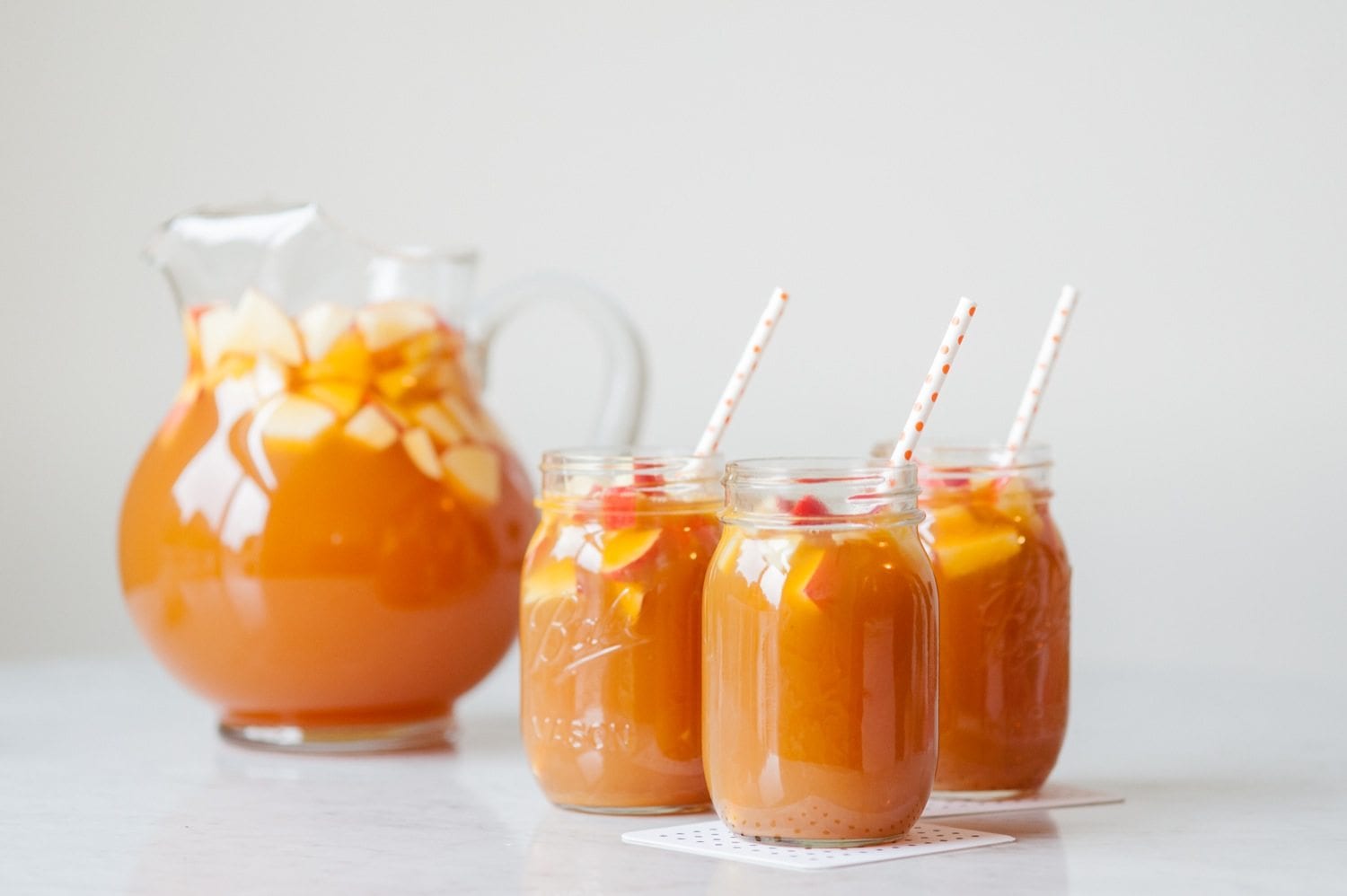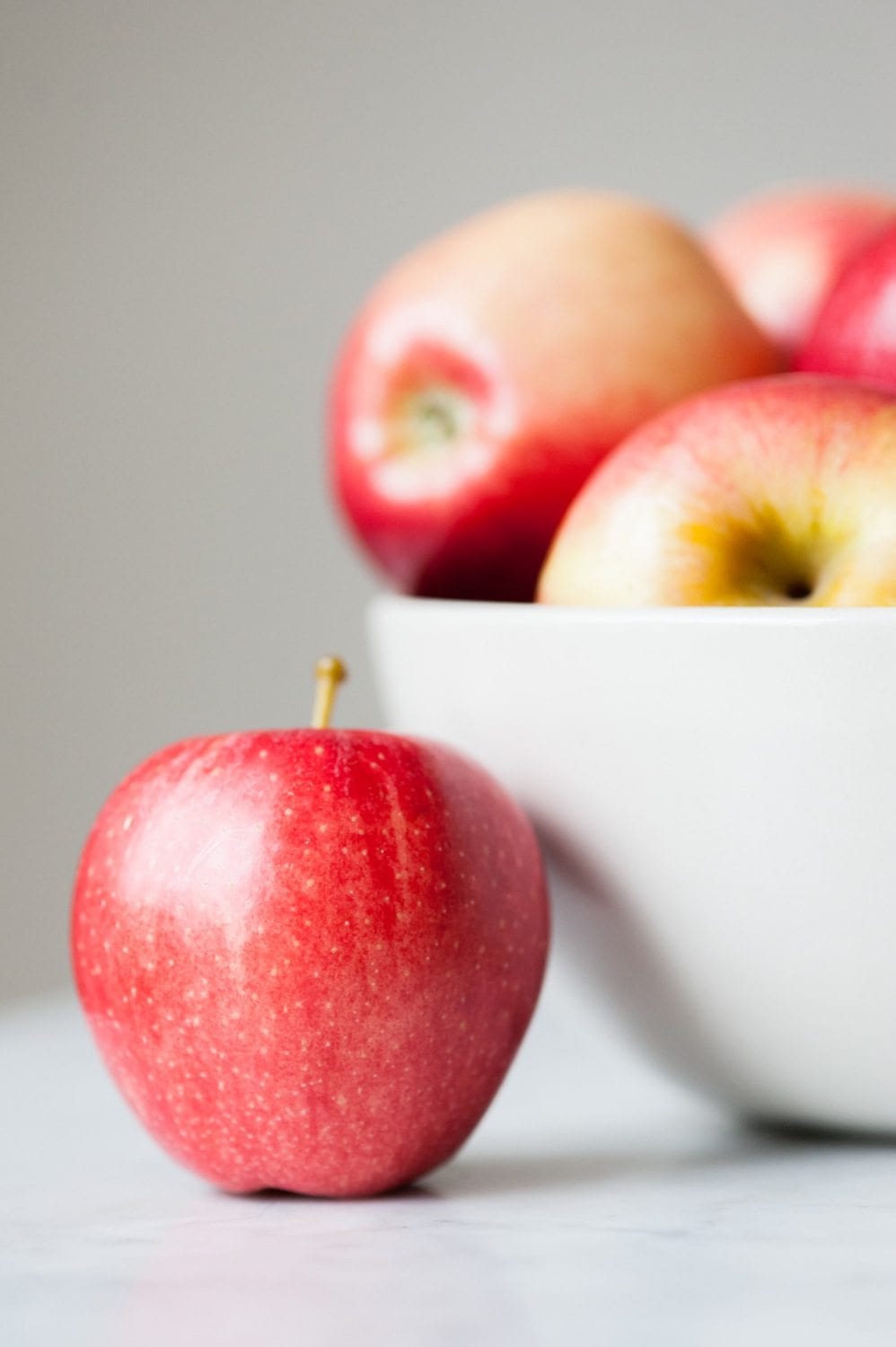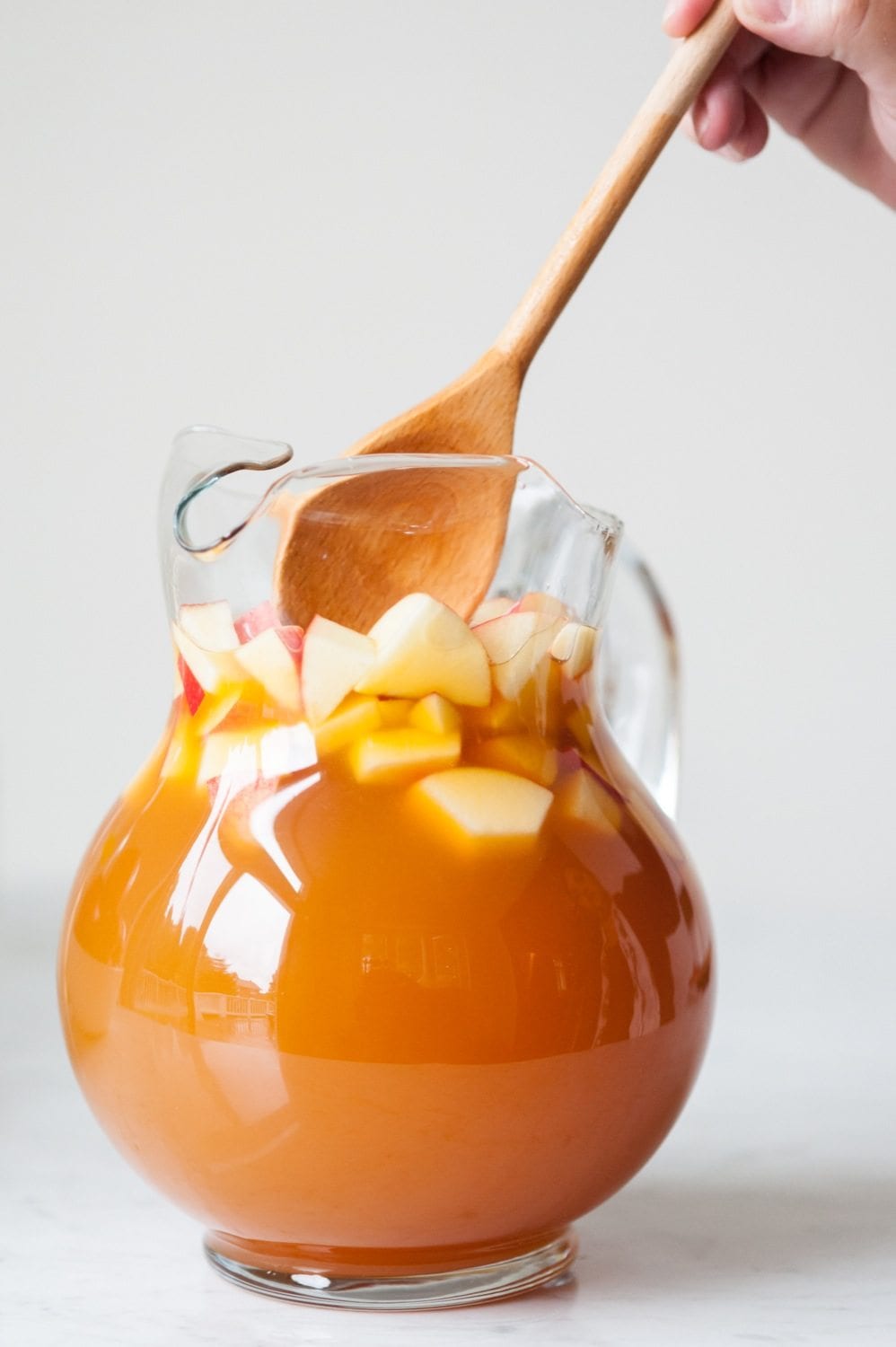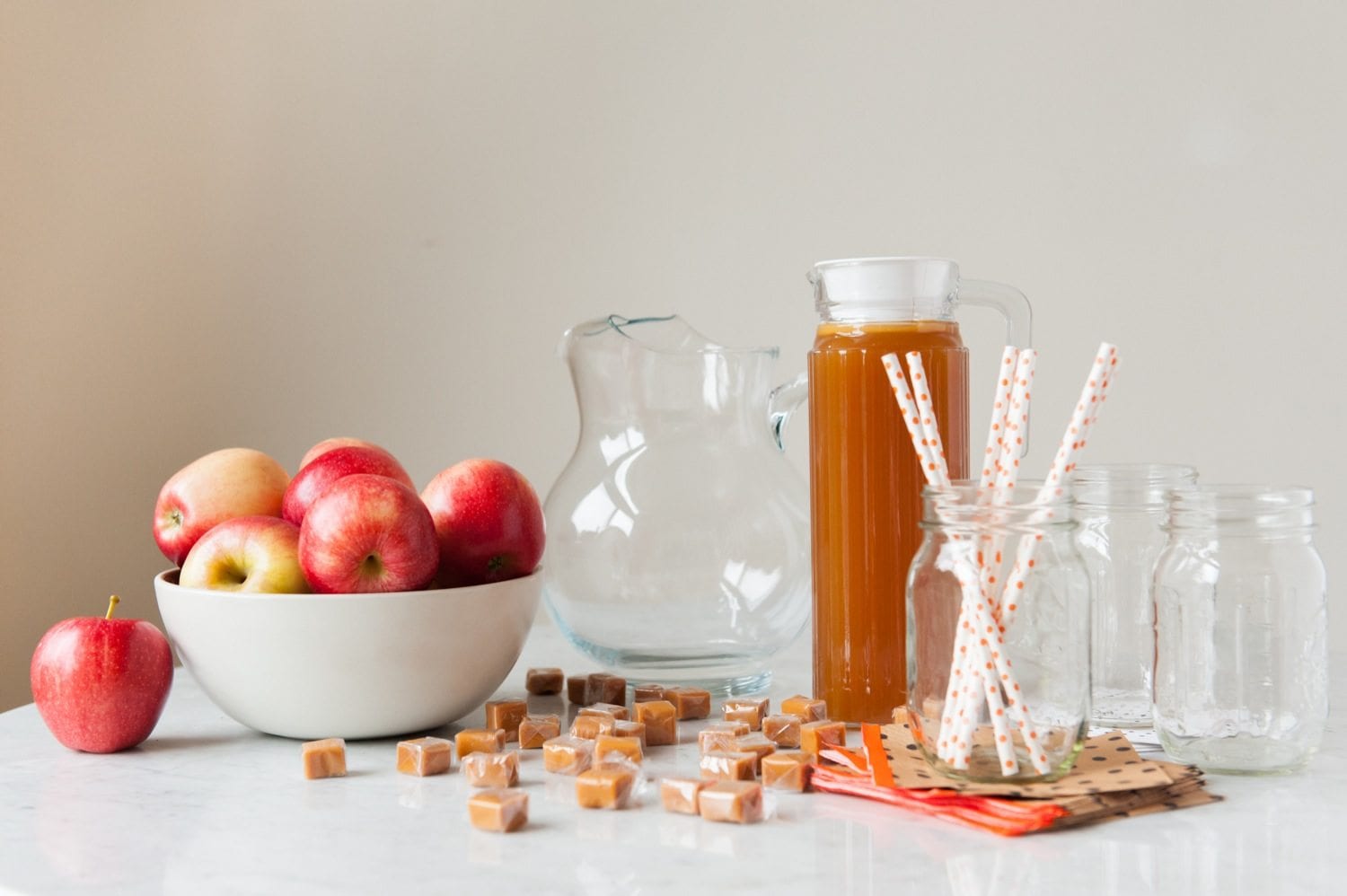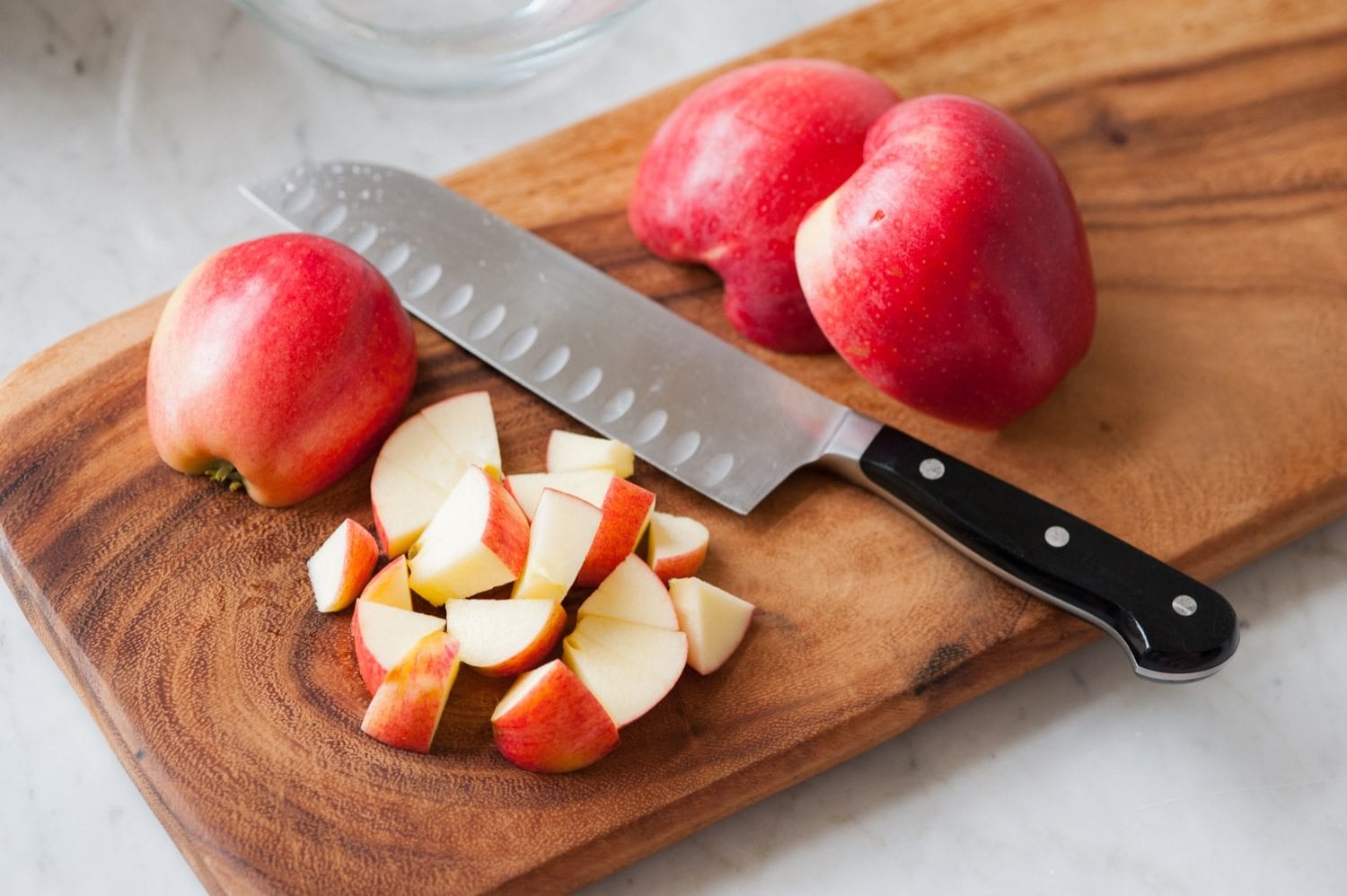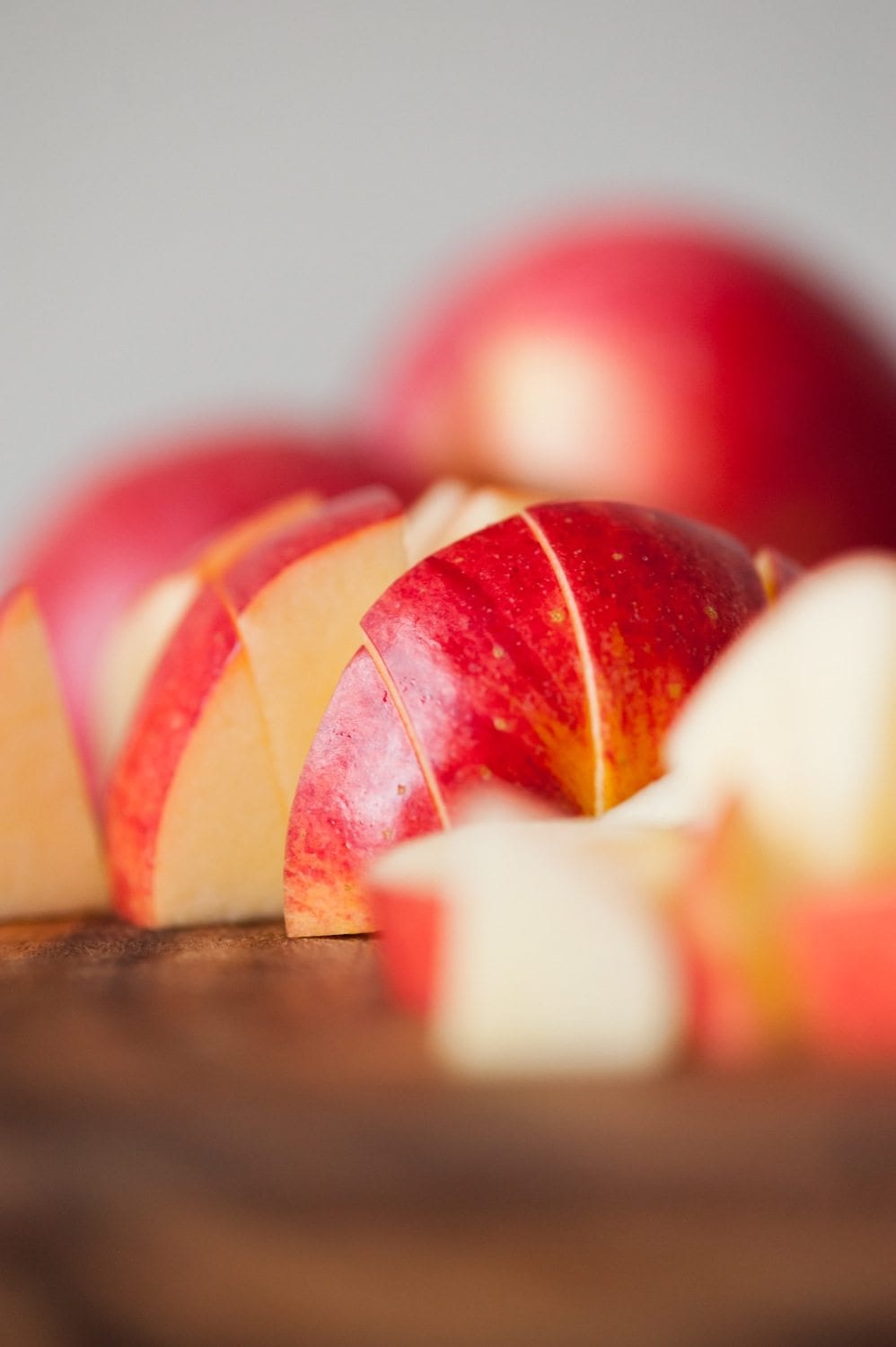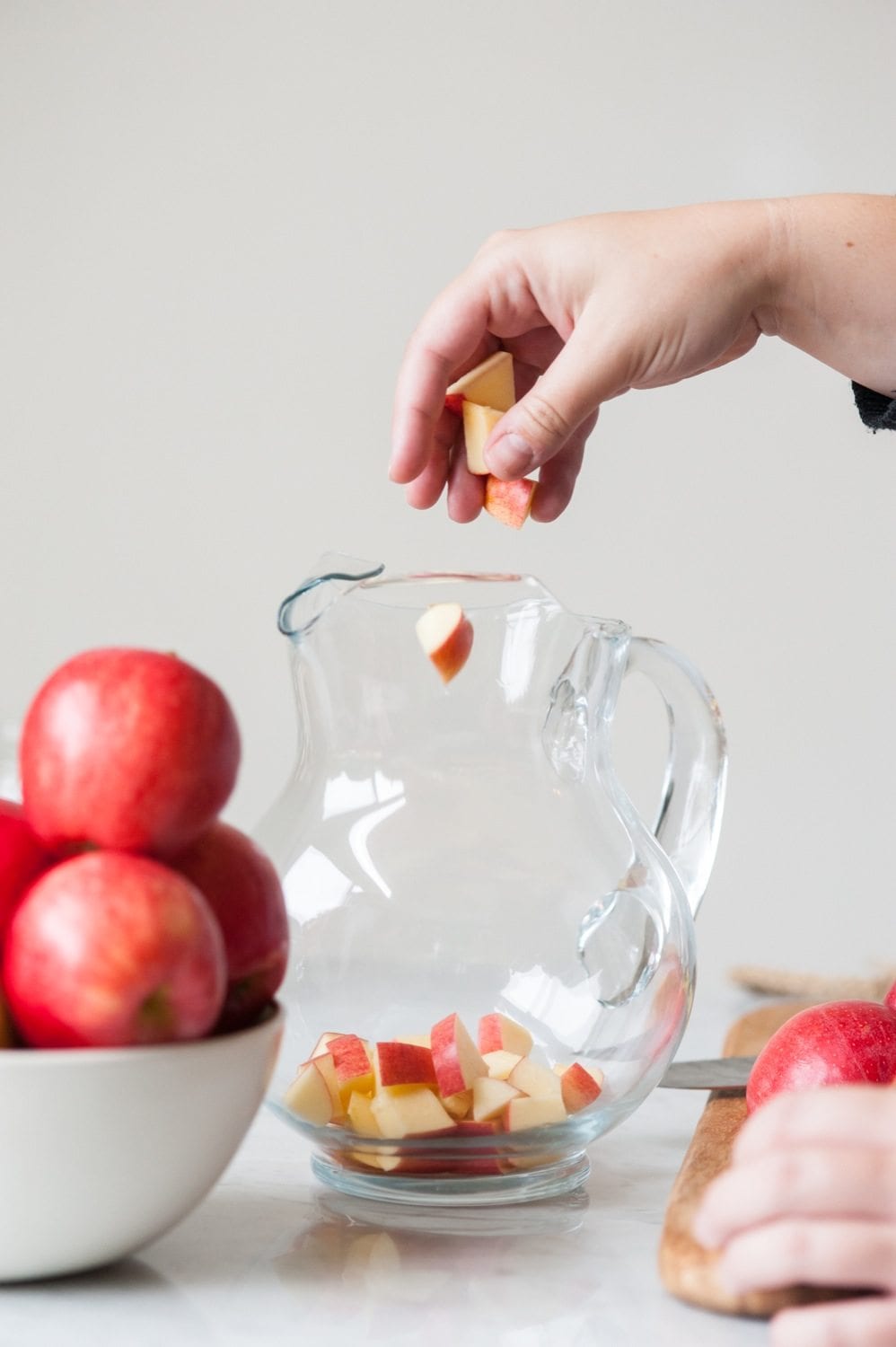 Generally speaking, as a good rule of thumb, you don't need to get carried away with a fancy wine when making sangria. A semi-sweet riesling or a crisp pinot grigio is perfect here paired with the apple cider. Add the sweetness of the caramel and this tastes every bit as delicious as a classic Halloween caramel apple only sipped out of a glass. At the same time, it's still tart enough to be surprisingly more sophisticated than you'd guess. Um, not that you need to be feeling all sophisticated on my account, trust me.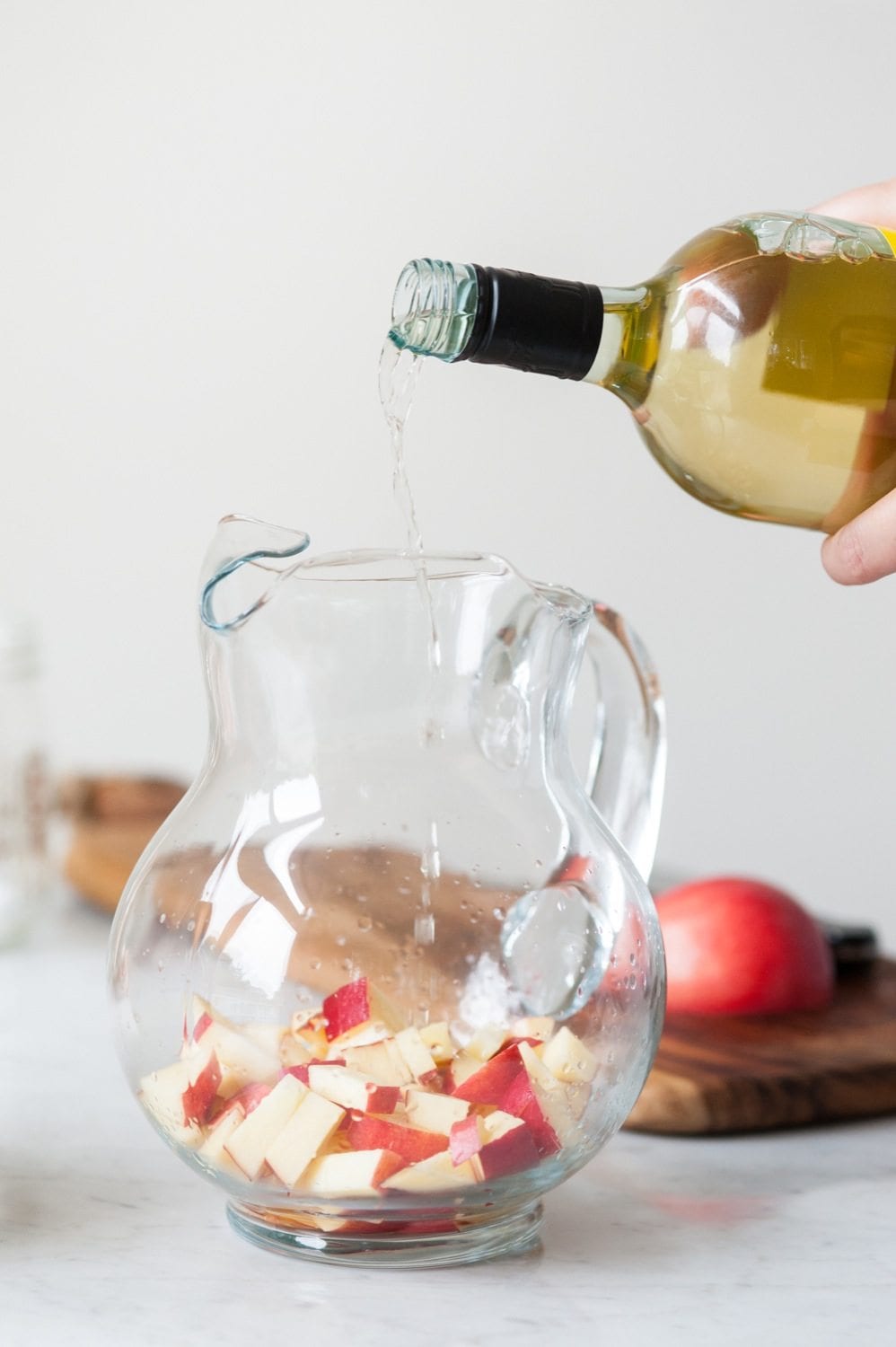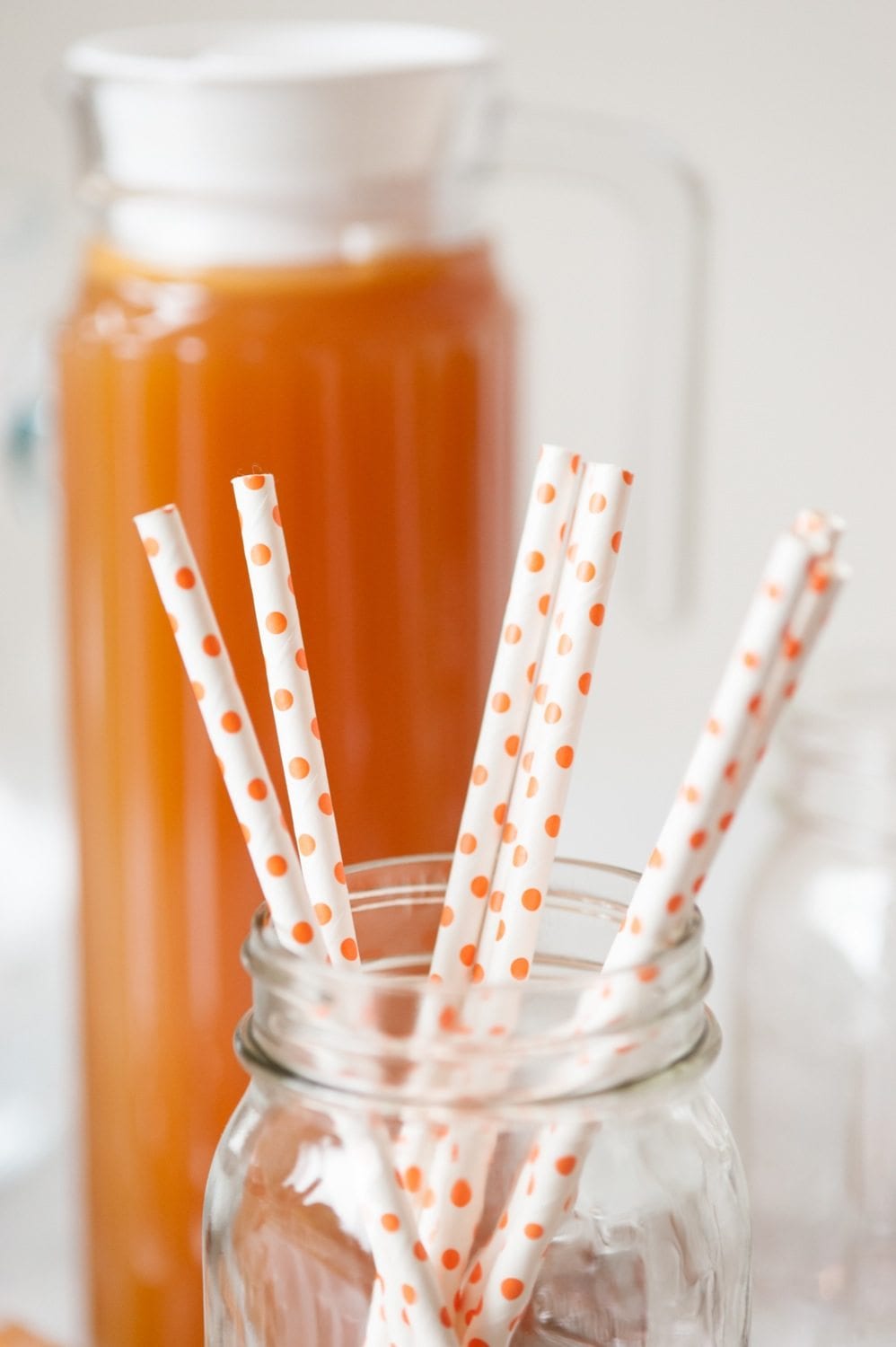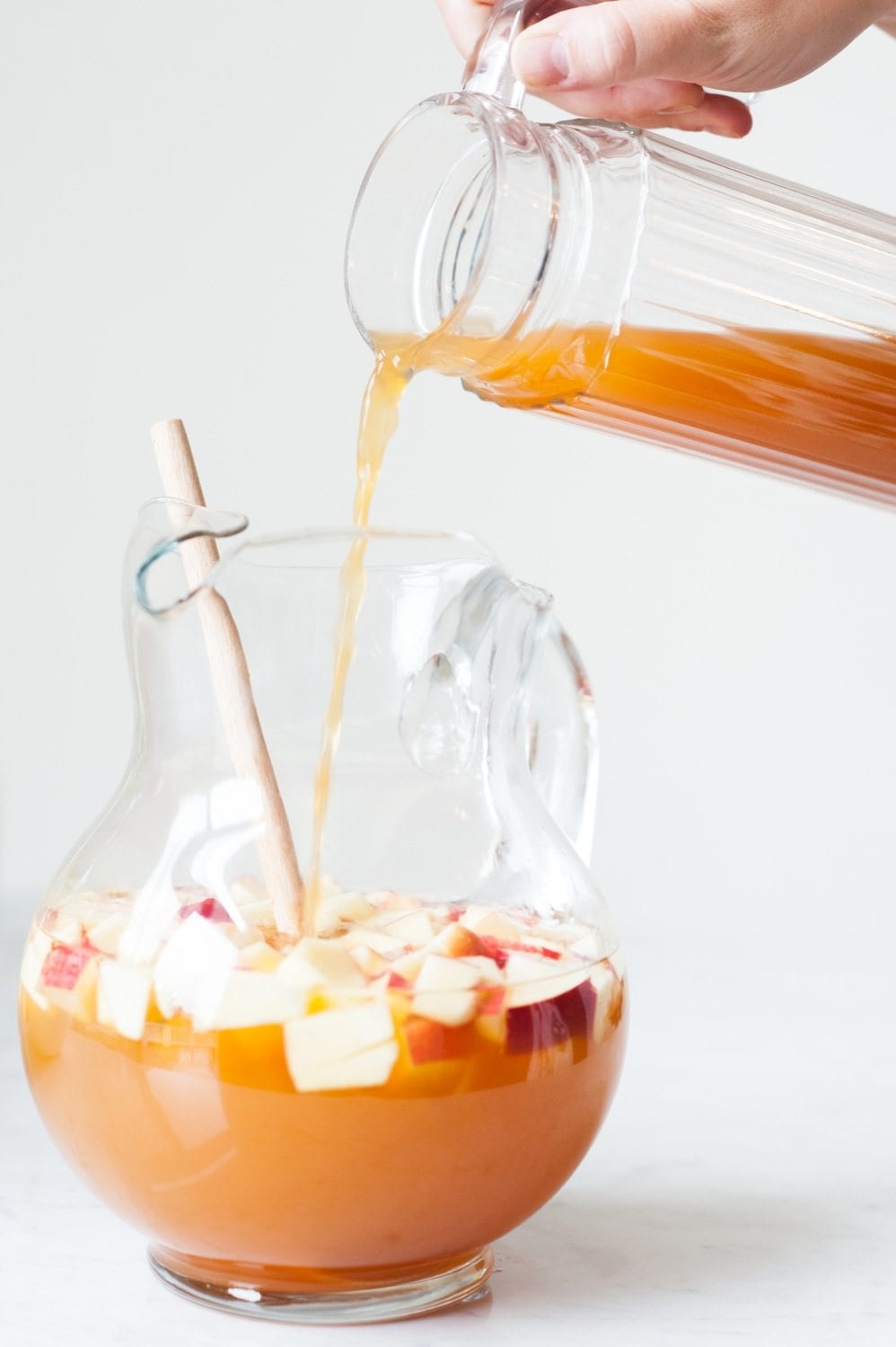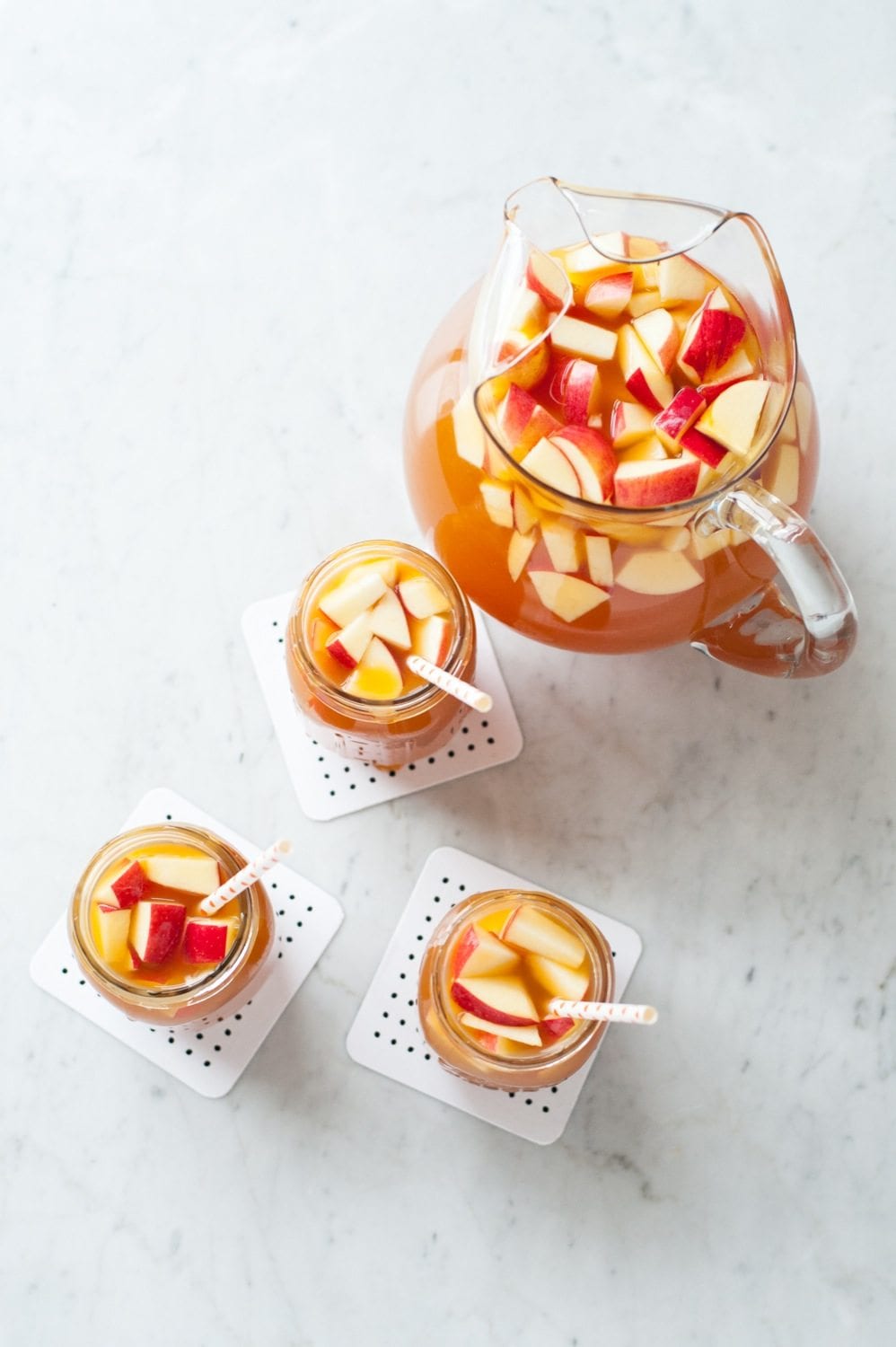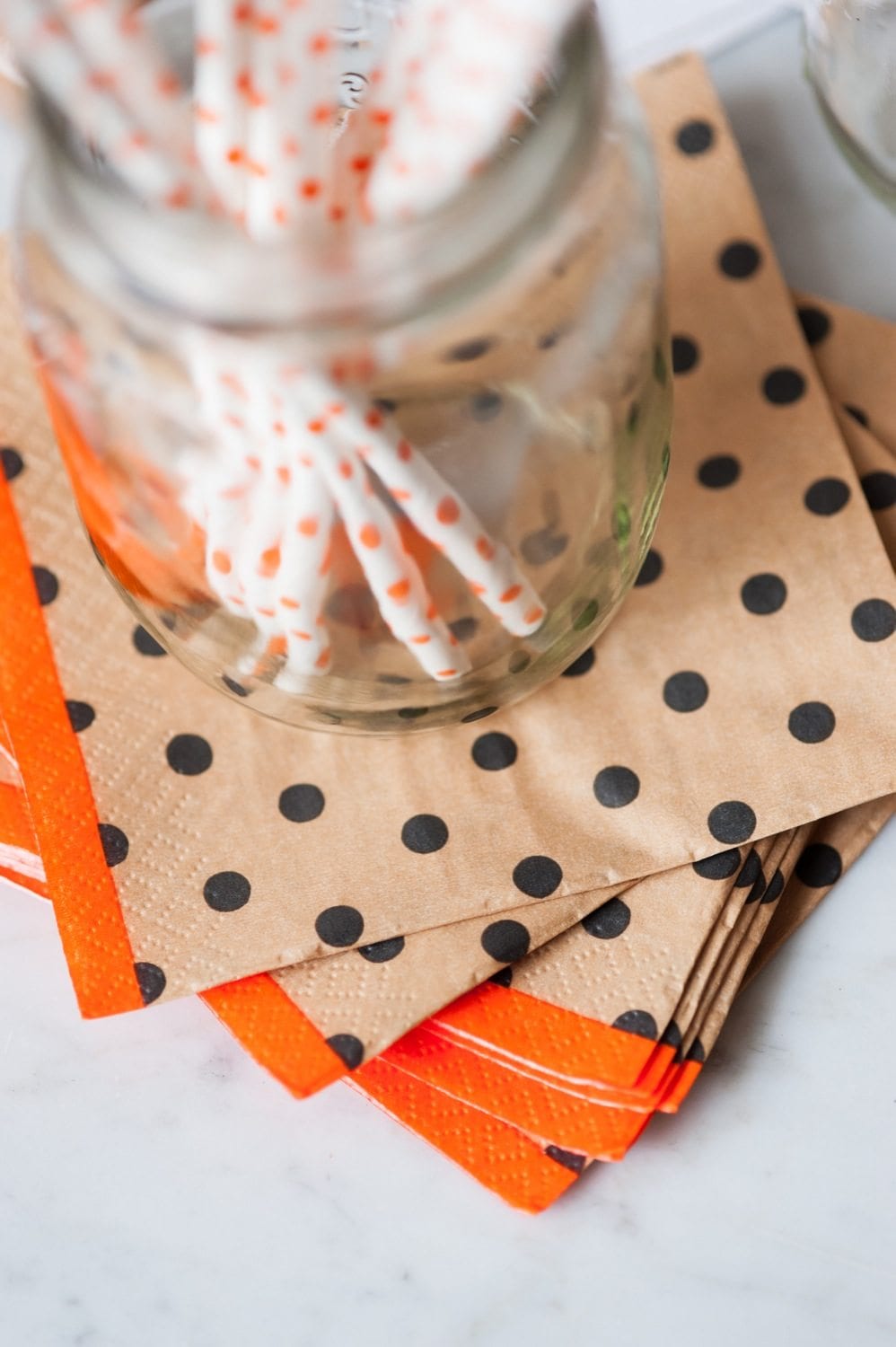 Now through Halloween, Ristorante invites you to embrace these moments of delicious downtime with the Love Yourself Amore sweepstakes. There are 28 gift cards up for grabs for a "me time" service of your choosing. We're talking house cleaning, gardening, massage therapy and more! (Oh how I'd love someone to show up and clean my house!) Click here to enter and to learn more!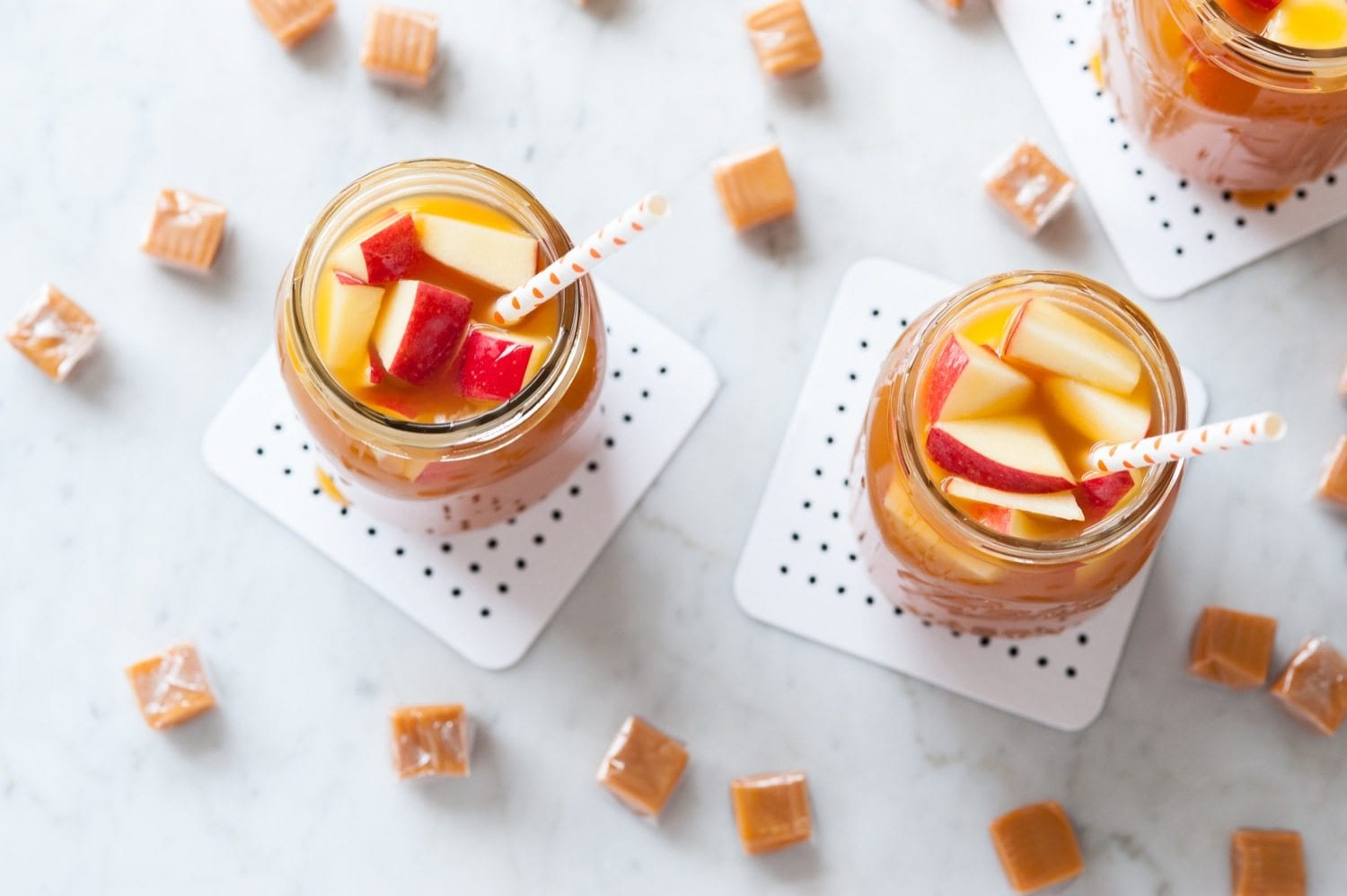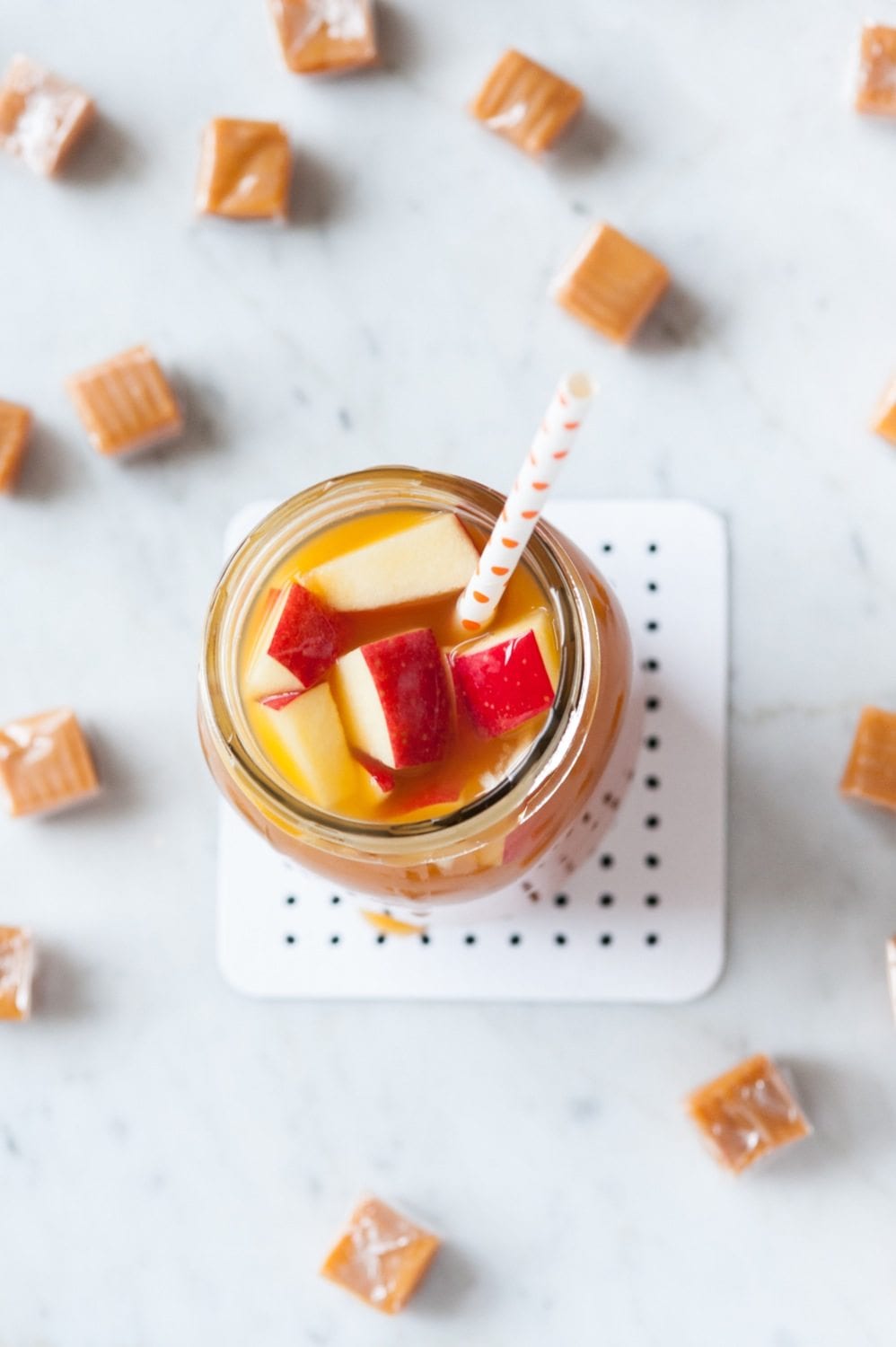 I seriously hope you give this one a try! It's really really good, which is what has made it a favorite of mine for a couple of years now since I first started making it for friends. It's as if you melted down Halloween and poured it into a glass. What could be better than that? Nothing, my friends. That's what. Need more delicious in your life? Give Dr. Oetker a follow on Facebook, Twitter and Pinterest!

Caramel Apple Sangria
Ingredients
1 liter bottle of white wine
8 cups fresh apple cider
1 cup unflavored or caramel vodka
4-5 apples, chopped
¼ cup caramel syrup (plus more for garnishing)
Instructions
Place chopped apples in the bottom of a large pitcher.
Drizzle the caramel syrup over top.
Add white wine, apple cider and vodka, then stir well to combine.
Refrigerate at least four hours before serving or overnight.
Before serving, swirl caramel syrup around the inside of a glass.
Fill with chilled sangria, including apples, and sip!


[Art direction + styling by Cyd Converse | Photos by Alice G. Patterson for The Sweetest Occasion.]
This post was sponsored by Dr. Oetker USA LLC. I received compensation for this post, but all opinions are my own. Read more about our editorial policies.