This post was sponsored by Walmart. Thank you for supporting
the sponsors that help make The Sweetest Occasion possible!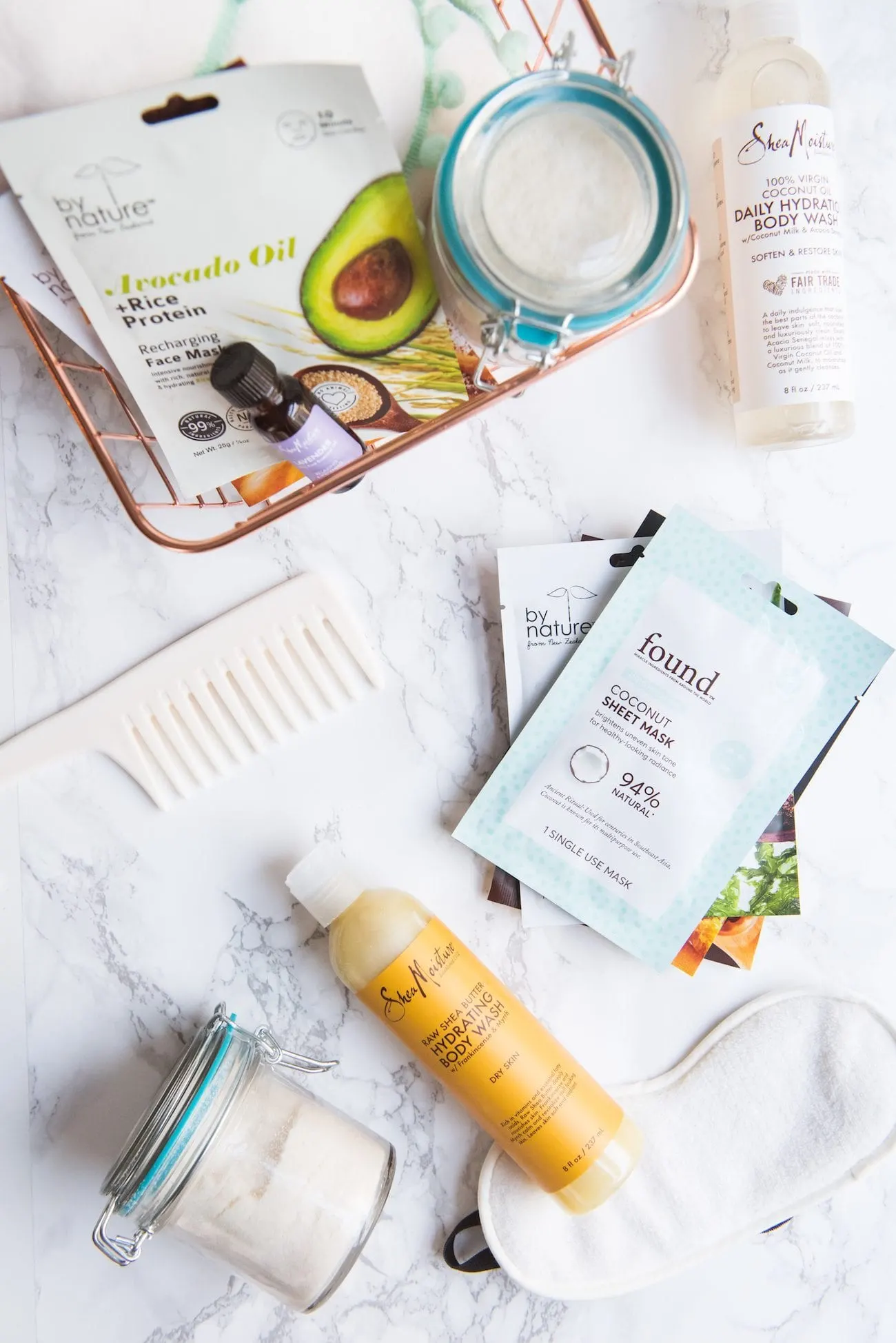 Making homemade gifts is one of my favorite ways to bestow a little love on friends during the holiday season, and I'm sure many of you know by now that I'm no stranger to a good gift basket. Gift baskets are fun because you can personalize them with thoughtful little touches specifically for each recipient. Also, people love getting baskets full of goodies to open and enjoy! Today I'm teaming up with Walmart to share this super chic DIY spa gift basket with you, along with a sensational little recipe for a homemade peppermint foot soak that is unbelievably good. Walmart is a veritable one stop shopping destination, especially during the holiday season, so it's the perfect place for finding and making really special gifts for your best girls. You can buy all the items shown here, including the foot soak ingredients, right at Walmart so you can knock out one or a few of these baskets in no time for all the ladies on your "nice" list needing a bit of pampering!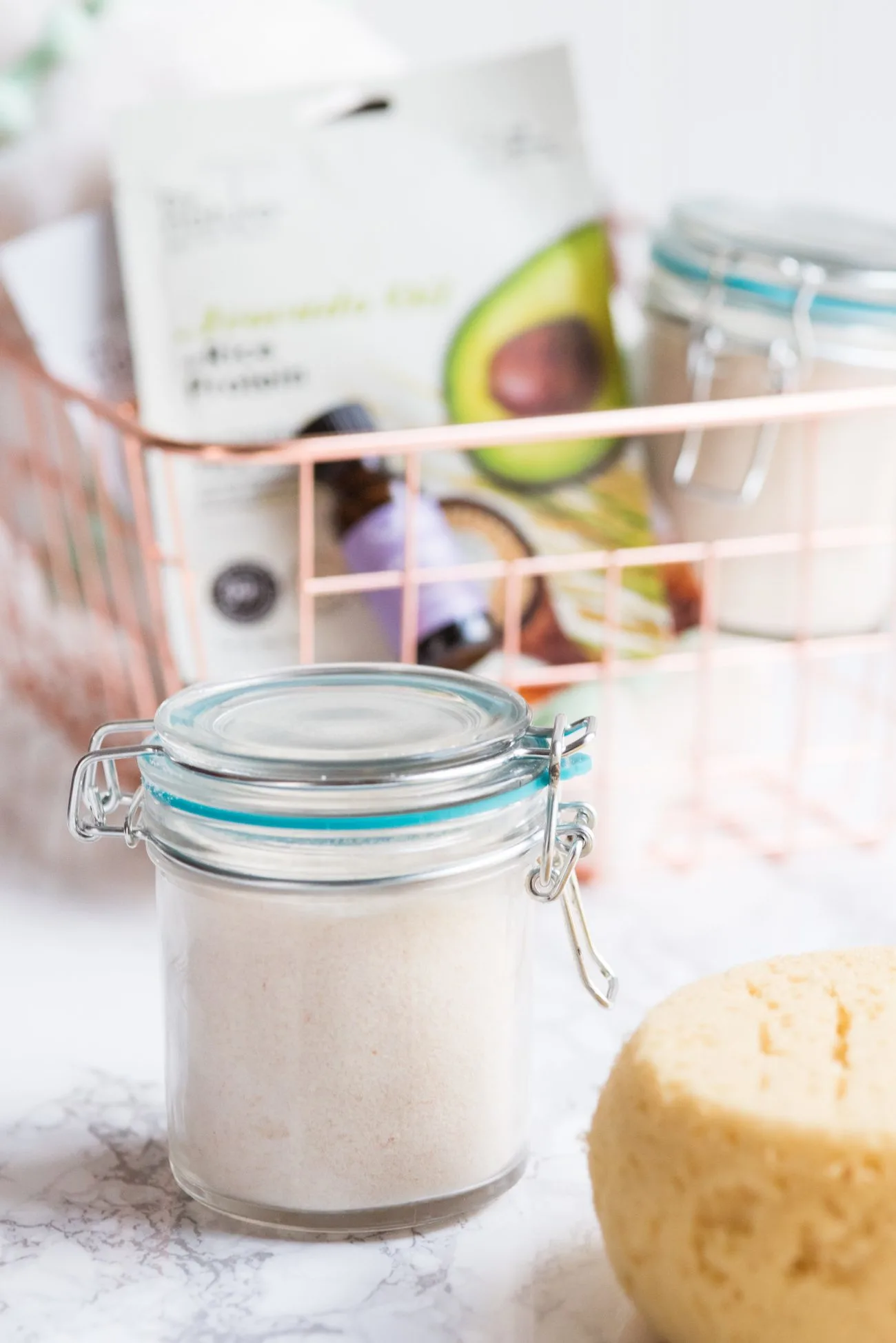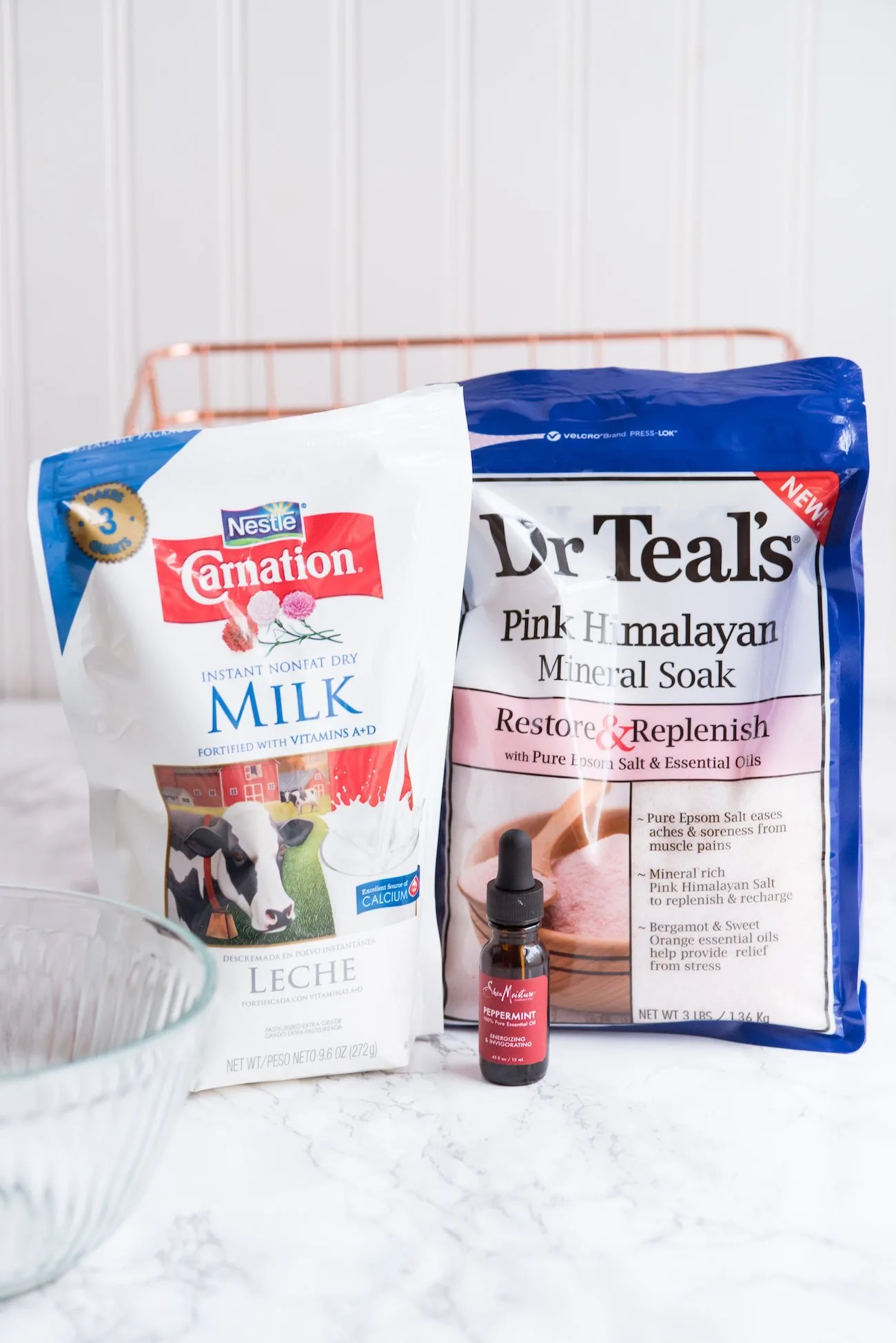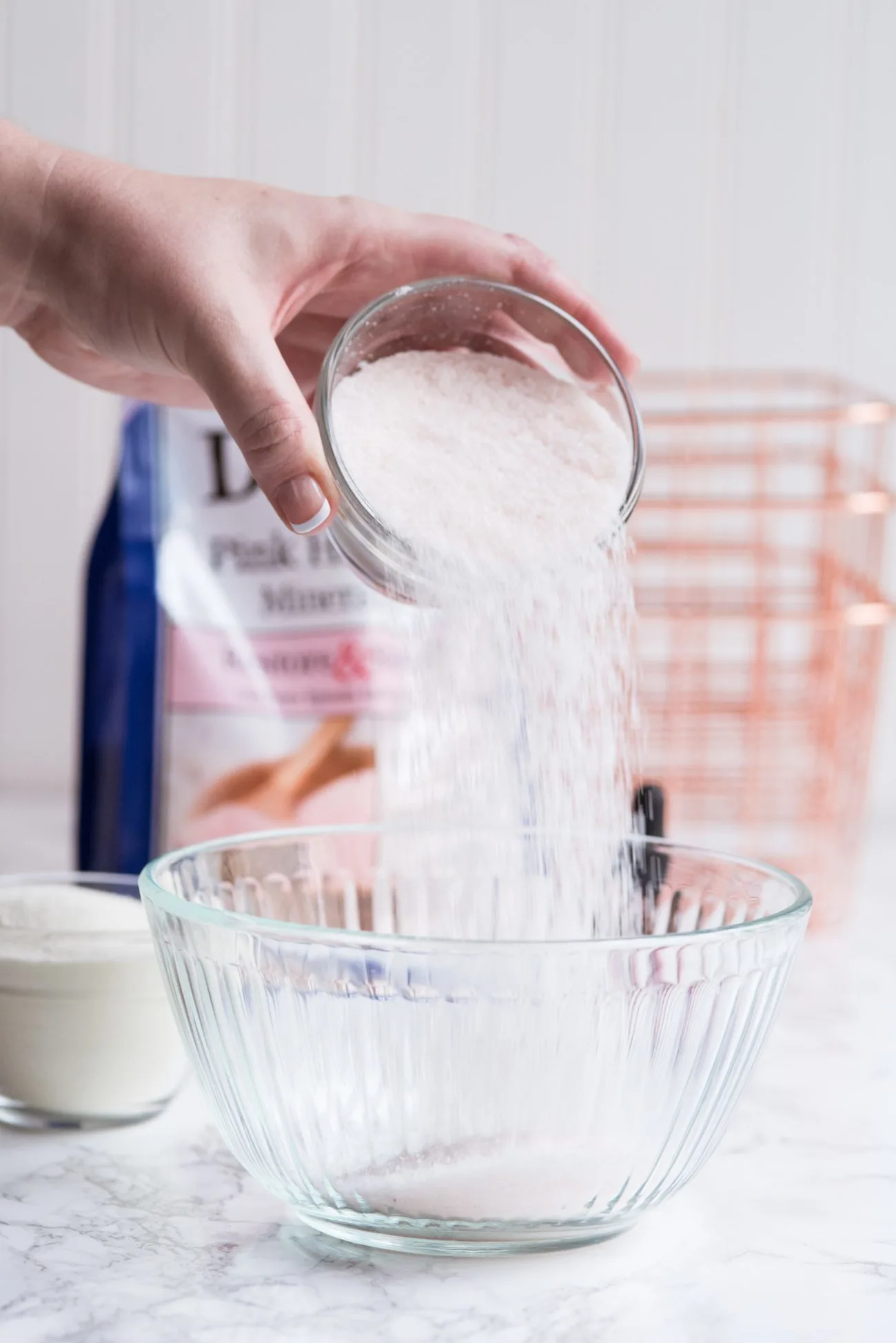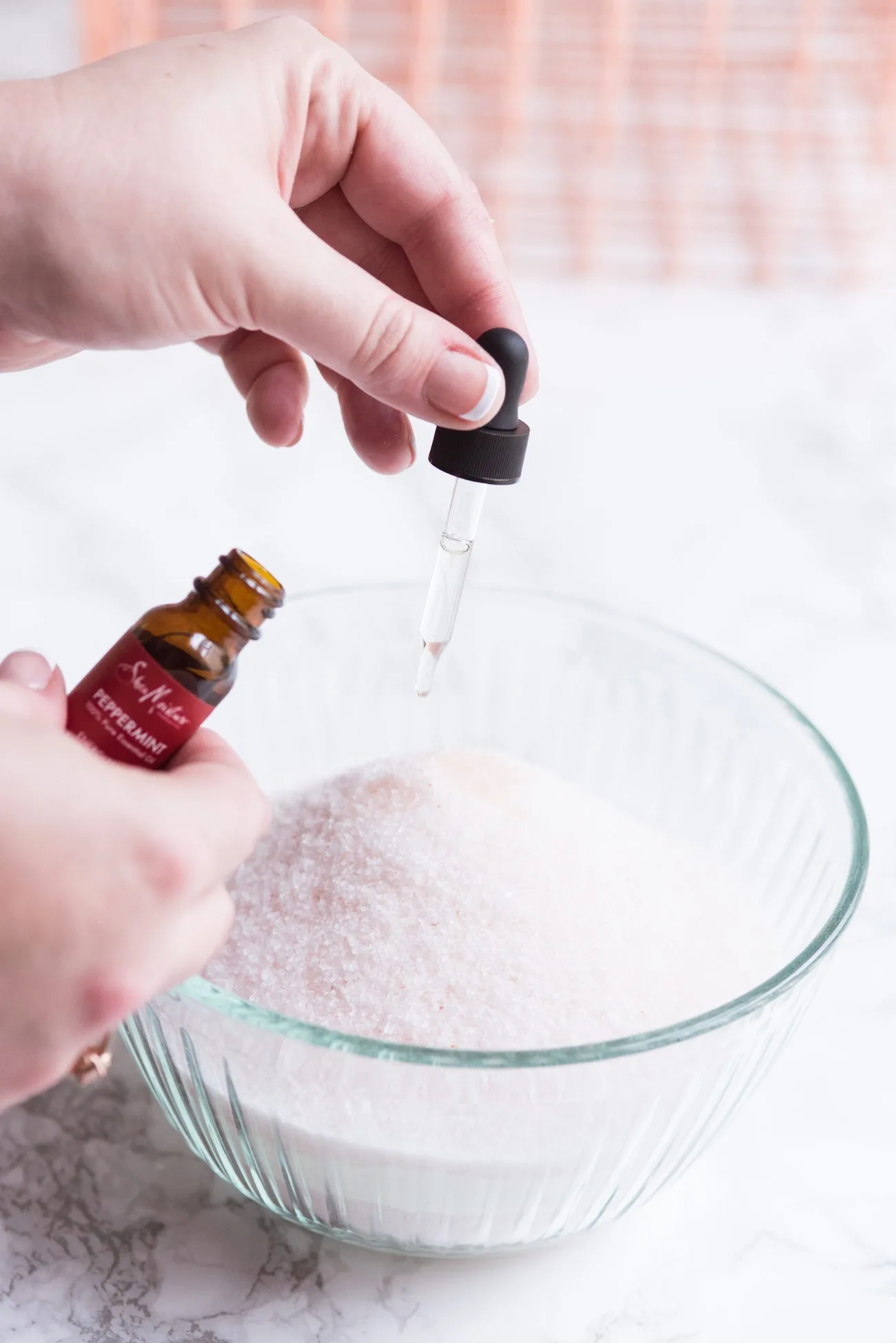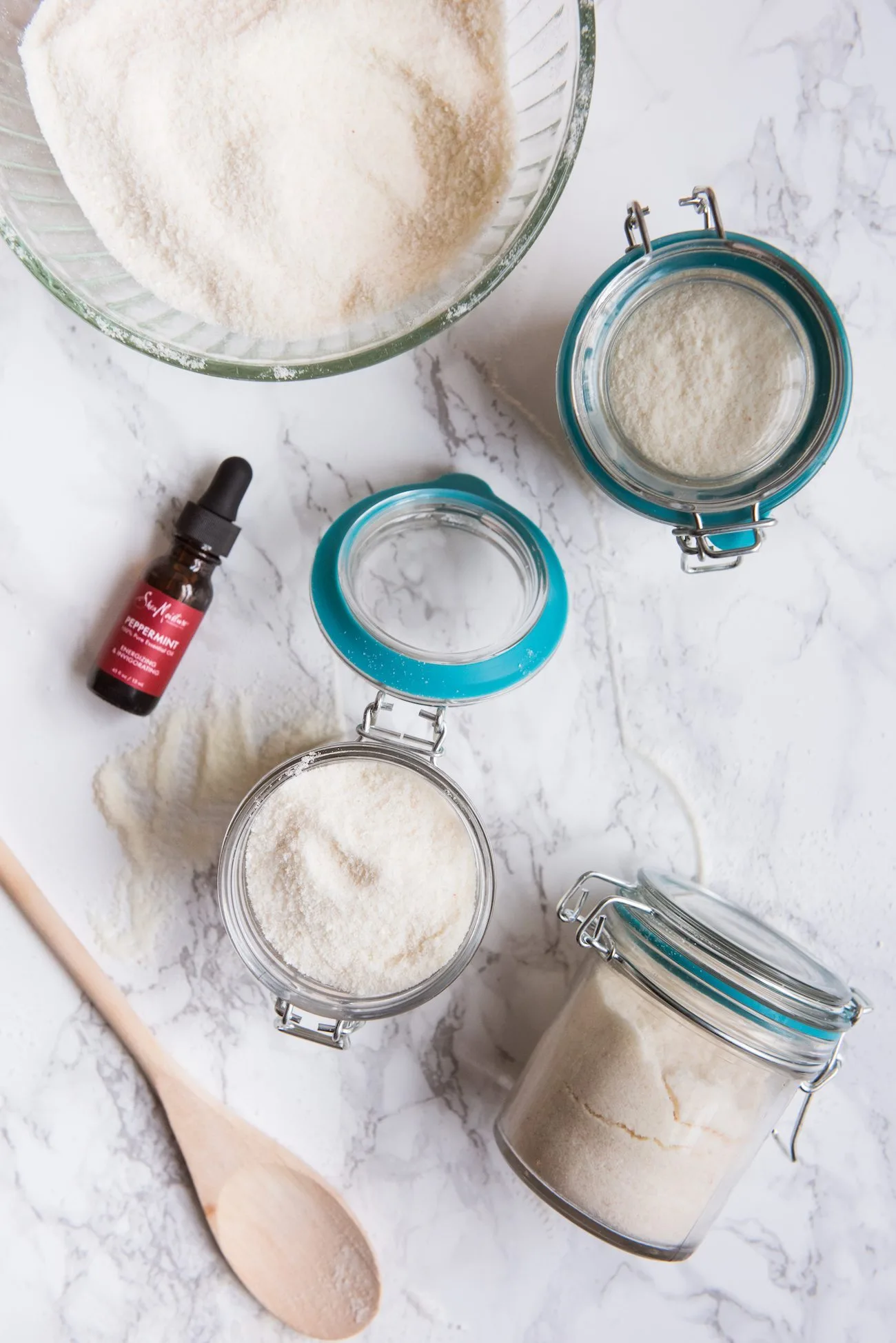 First up, let's make the foot soak! Even just the thought of taking a few minutes to sit and soak my feet sounds so luxurious amidst the bustle of this time of year, that I think it's a really sweet addition to a gift basket that your friends will love. It's also really easy to make and if you have a lady in your life who doesn't love peppermint, you can switch things up by choosing a different essential oil. (I personally loved and used Shea Moisture pure peppermint essential oil.) I found these cute lidded jars in the kitchen department at Walmart and they're perfect for storing and gifting your foot soak once it's all mixed up! This recipe will nicely fill one of these jars, but it can easily be scaled up to make as many jars as you need. When you purchase the larger packages of Epsom salts (I used Dr. Teal's pink Himalayan Epsom salts and powdered milk (I used Carnation powdered milk), you'll be able to make at least 10 jars of foot soak if you want to make up a big batch for all of your coworkers!

Homemade Peppermint Foot Soak
Ingredients
½ cup Carnation powdered milk
½ cup Dr. Teal's pink Himalayan Epsom salts*
15 drops Shea Moisture pure peppermint essential oil
Instructions
Add all ingredients to a mixing bowl.
Use a spoon to mix until well combined.
Spoon into jars and keep covered when not in use.
To use, add ½ cup of foot soak mixture to warm water and soak feet for 20 - 30 minutes.
Notes
*Be sure to read the warning label on the Epsom salts package and share with friends who receive the gift baskets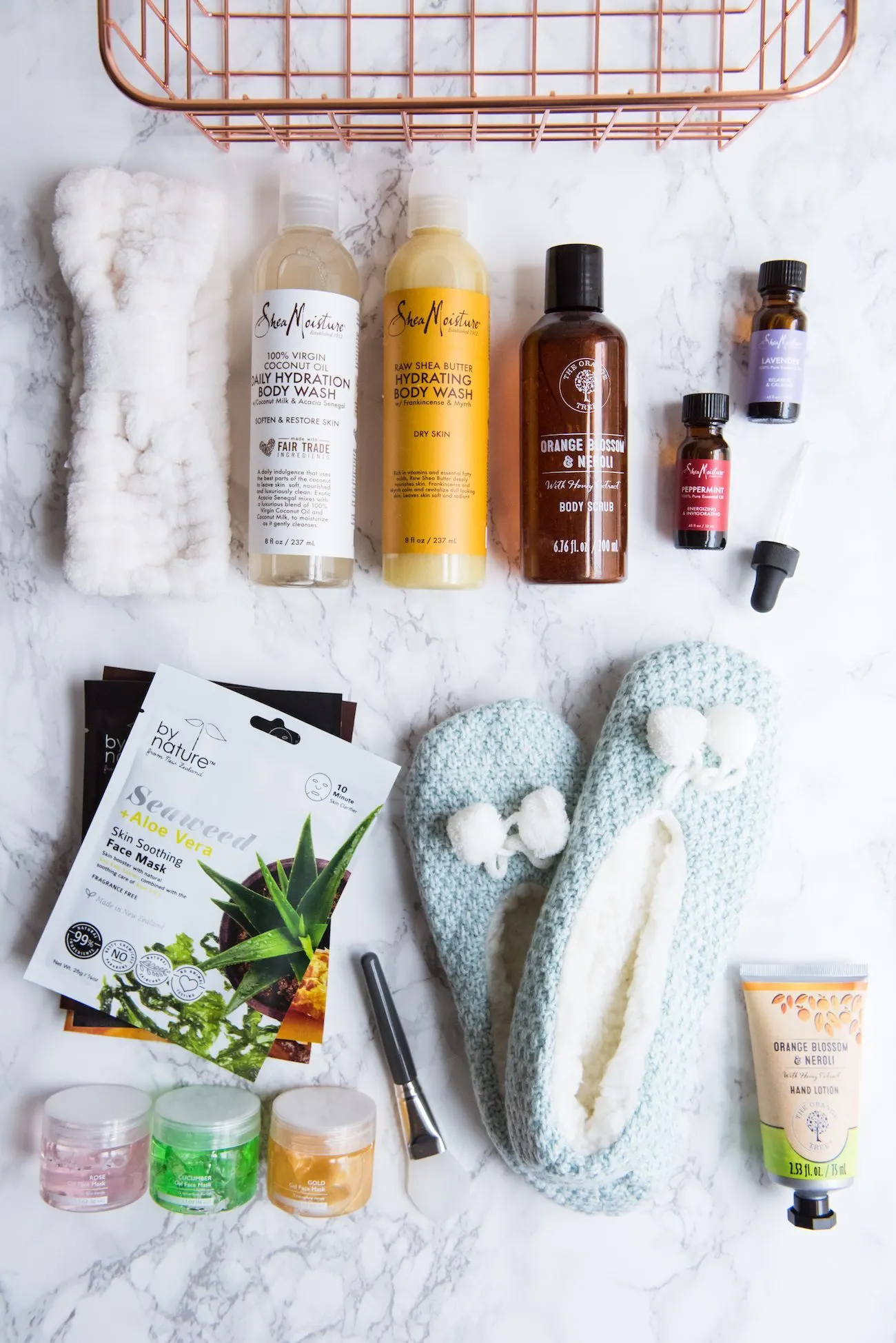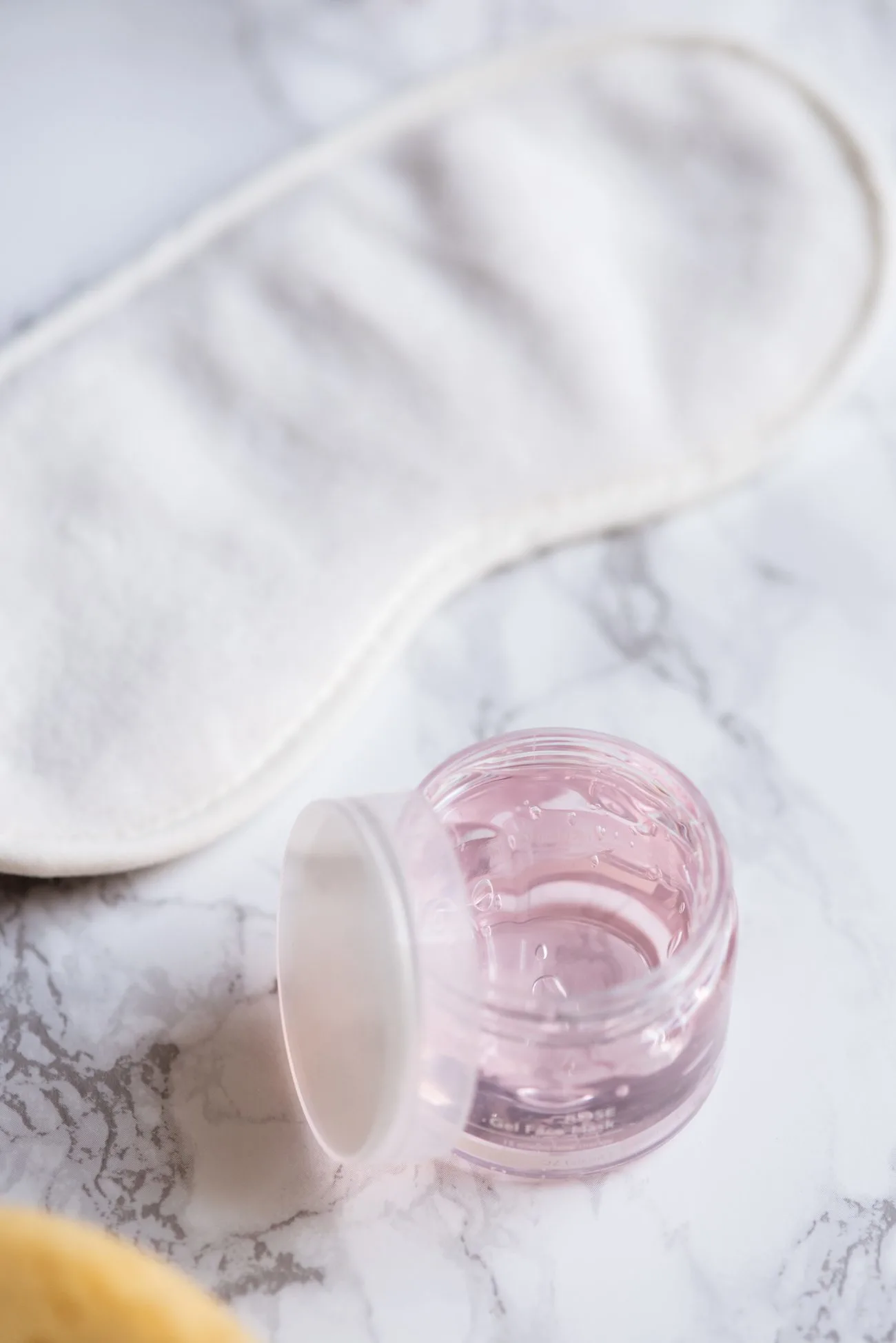 When selecting items for your spa baskets, think about the things that would make you feel pampered and loved!. For the baskets themselves I used these cool copper ones that I found in the kitchen department. (Which is a tip in and of itself – don't be afraid to wander through departments to find great stuff you wouldn't ordinarily think to use!) I included a pair of pom pom slippers similar to these, and some cozy plaid pajama pants = I also picked up a ton of great face masks like the Found Brightening Coconut Sheet Mask and a bunch from By Nature like the Avocado Oil + Rice Protein clay face mask and the Seaweed + Aloe Vera mask. (Heads up, friends, Walmart has loads of amazing face masks with really pretty packaging perfect for gifting!) While I was shopping, I also grabbed the Spascriptions face mask trio and The Orange Tree orange blossom and neroli body gift set, both of which I love the idea of splitting up to tuck into multiple baskets. After I mixed and matched all of my finds, I was able to put together three gift baskets with everything you see here in these photos.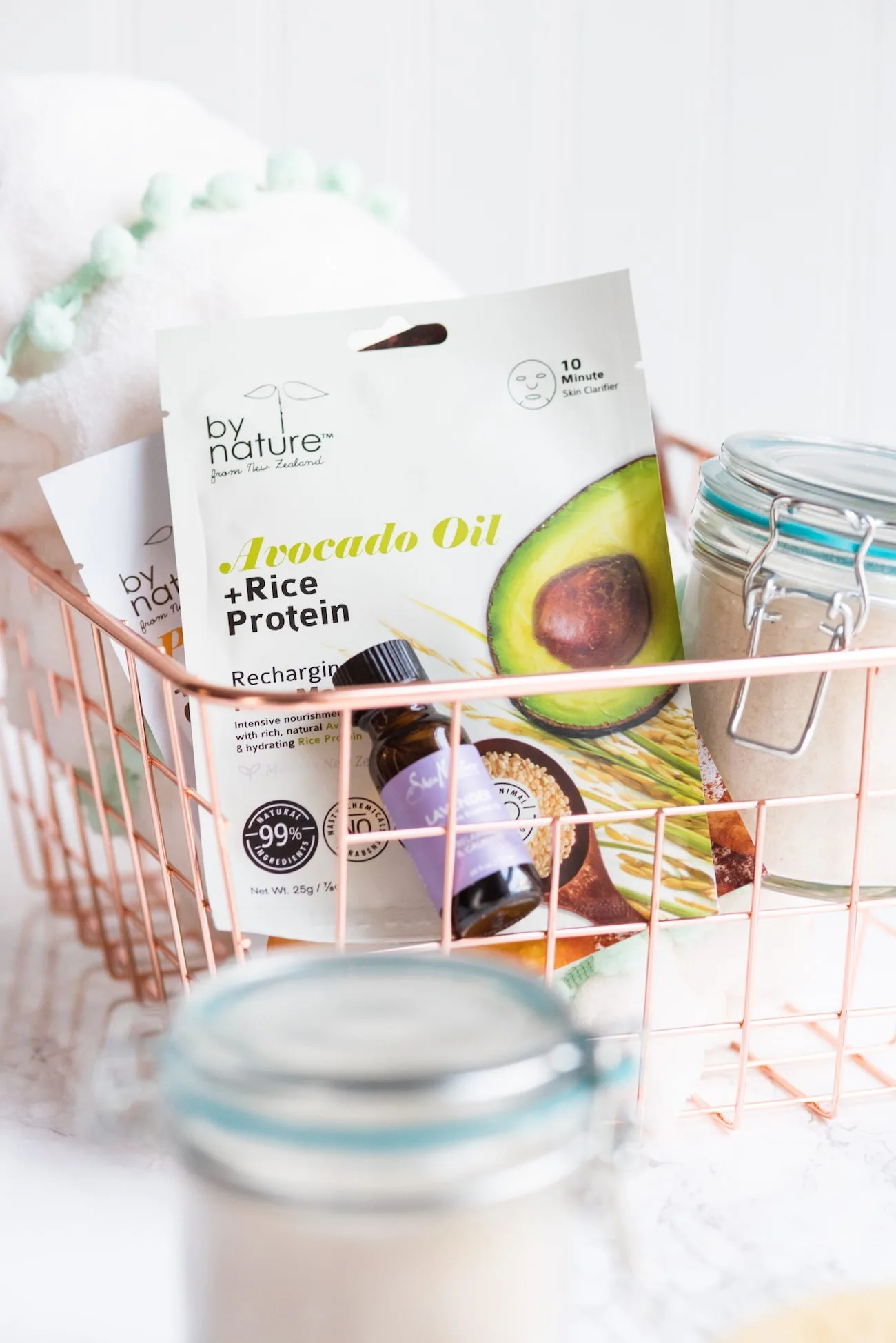 To personalize the baskets for each of your pals, think about what treats she might most love. Your friend who loves a good facial at the spa definitely needs a ton of face mask options. Your girl with the dry skin will benefit from a selection of hydrating body washes and lotions. If you know her favorite scent, you can pick out a couple of great essential oils that she can enjoy diffusing or using in her own at-home spa recipes. The possibilities are endless! So long as you keep pampering in mind and pick out a handful of little luxuries she'll love, you'll be the hit of Christmas this year! The fact that you can find everything you need right at Walmart while tackling your shopping list is just one big happy bonus.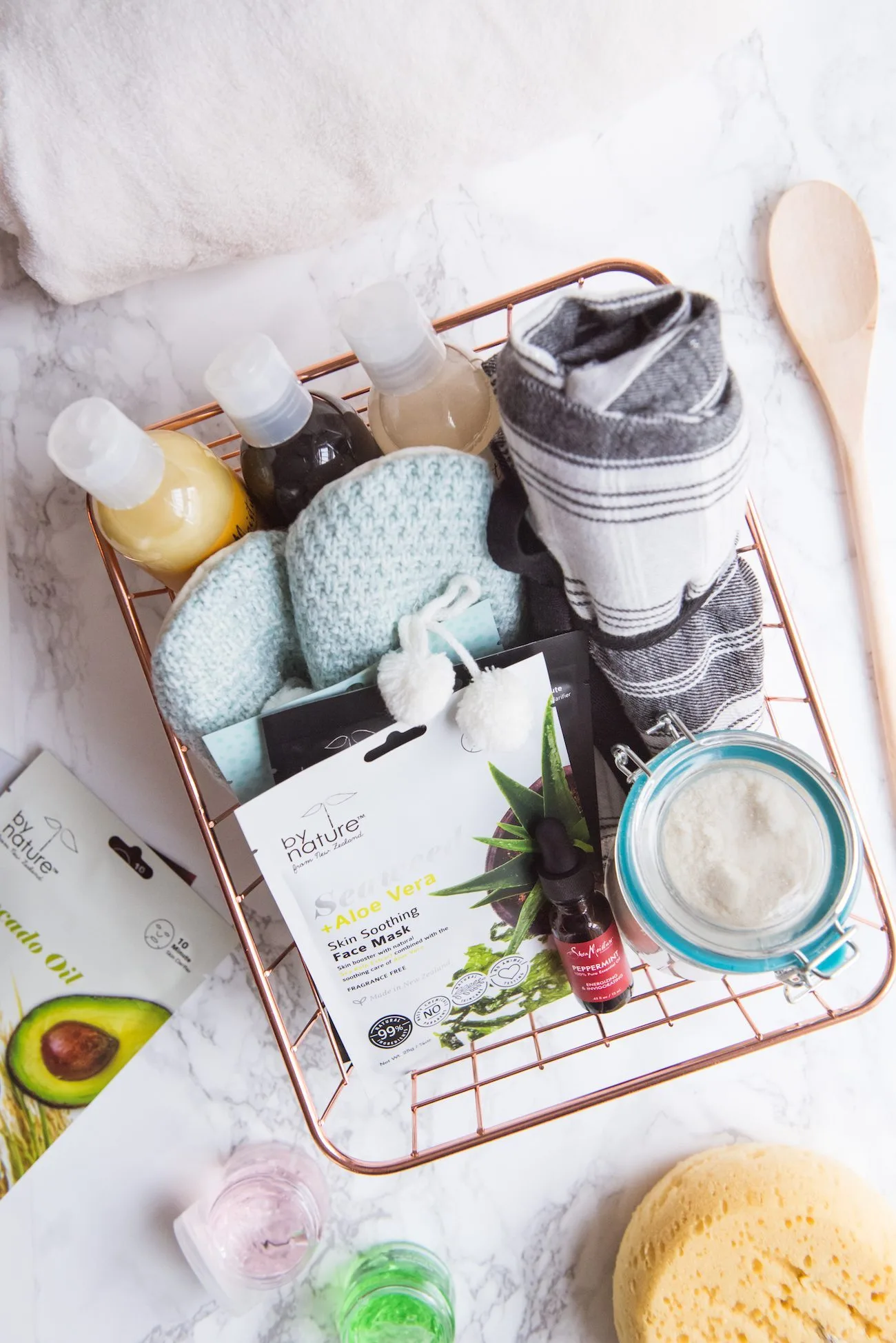 [Art direction + styling by Cyd Converse | Photos by Alice G. Patterson.]
This post was sponsored by Walmart. I received compensation for this post, but all opinions are my own. Read more about our editorial policies.