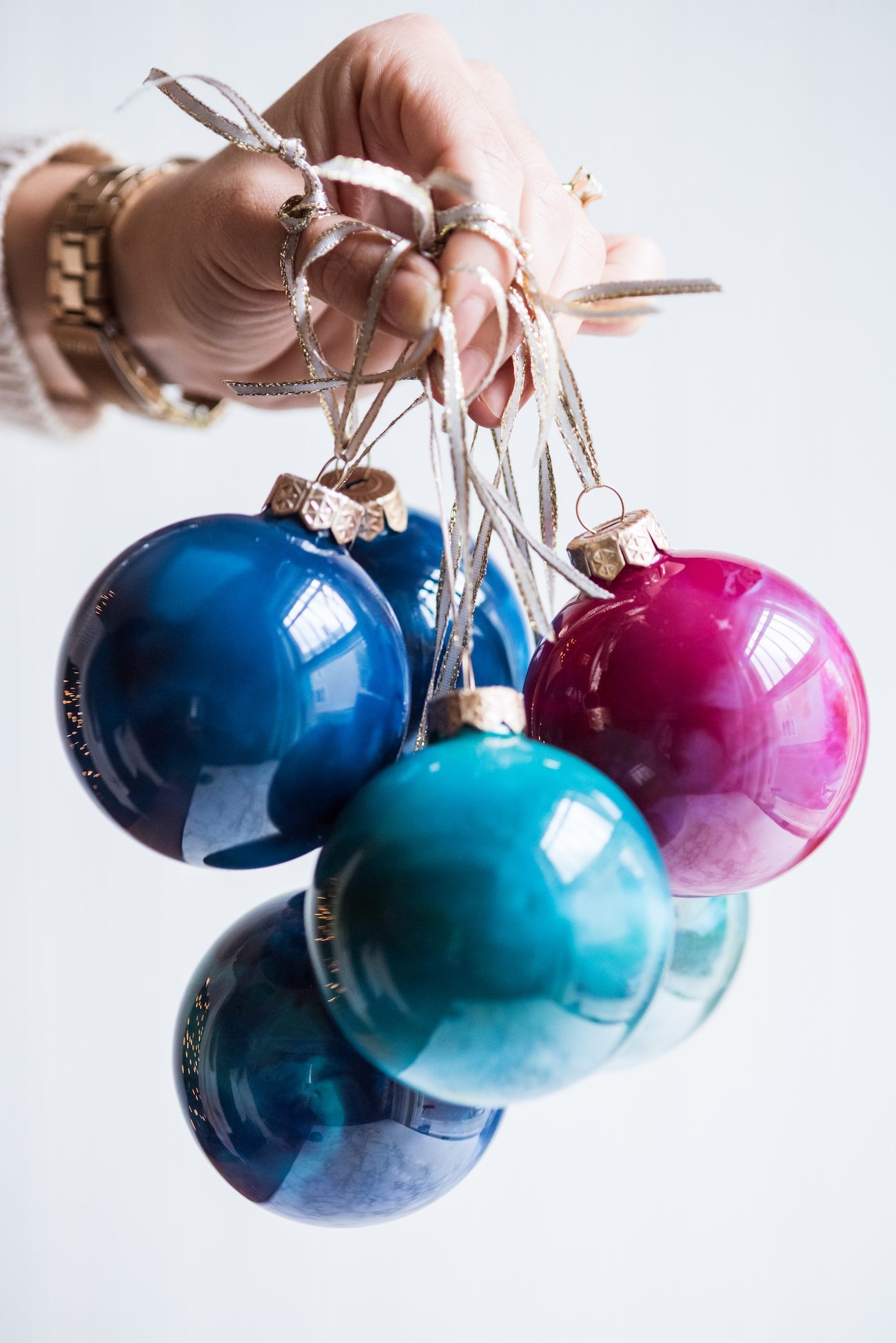 Making homemade ornaments is one of my favorite holiday traditions and every year my ornament posts are some of your absolute favorites! These gold leaf ornaments from two years ago and these glitter confetti ornaments from last year are a couple of the top ranking posts I've ever shared in nearly 10 years of blogging. I love that! Obviously that ups the ante though, because each year I love to bring you easy, beautiful ideas that add a little joy to your holiday season and a little beauty to your tree. Inspired by the myriad of melted crayon crafts my favorite elementary school little people have been loving this year, but with a decidedly elegant touch, I bring you these stunning melted crayon ornaments! They may just be one of the easiest ornaments I've ever made, easy enough for the kids to help if you them, but they are absolutely gorgeous. Inexpensive, chic and homemade? Now that is my kind of holiday craft!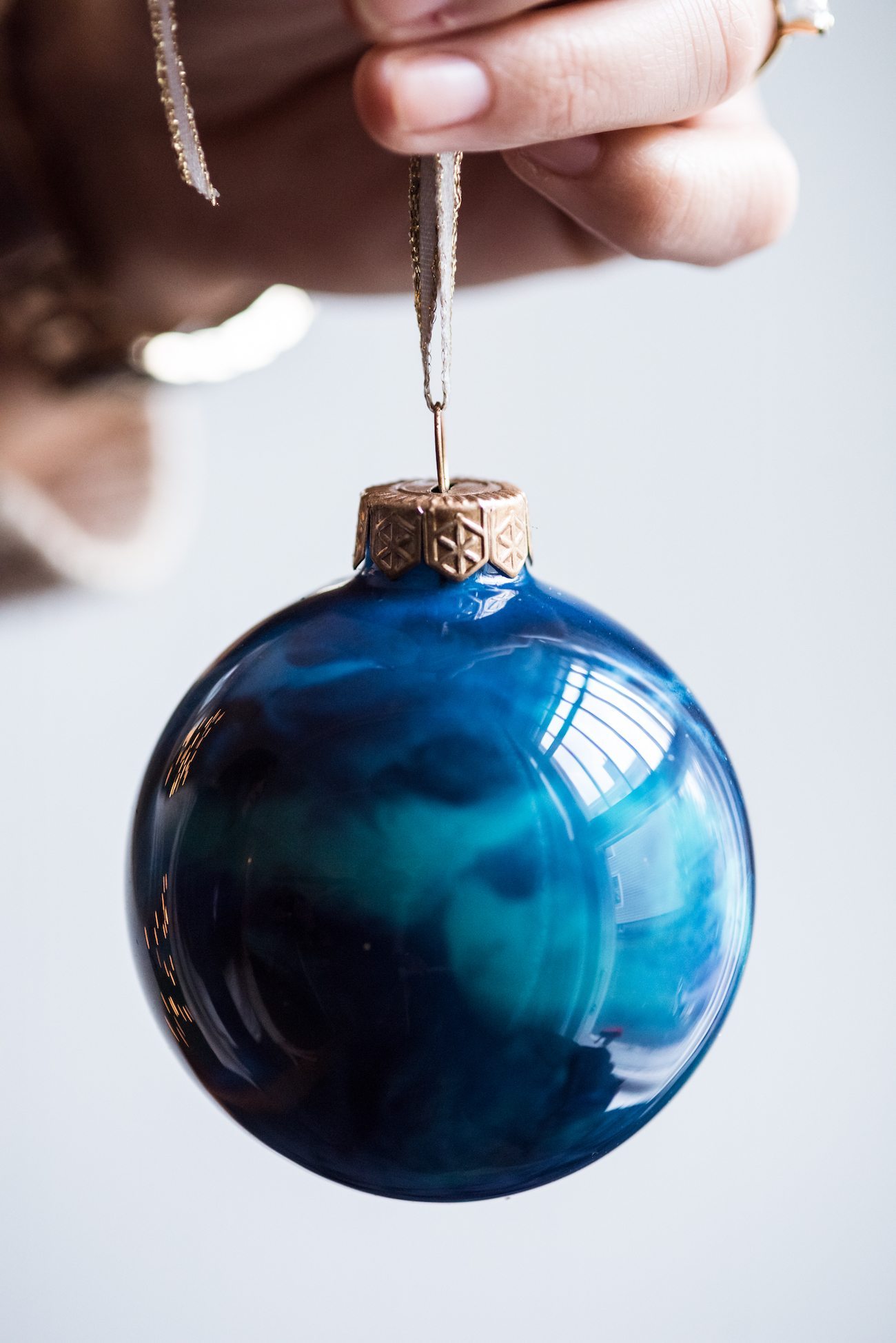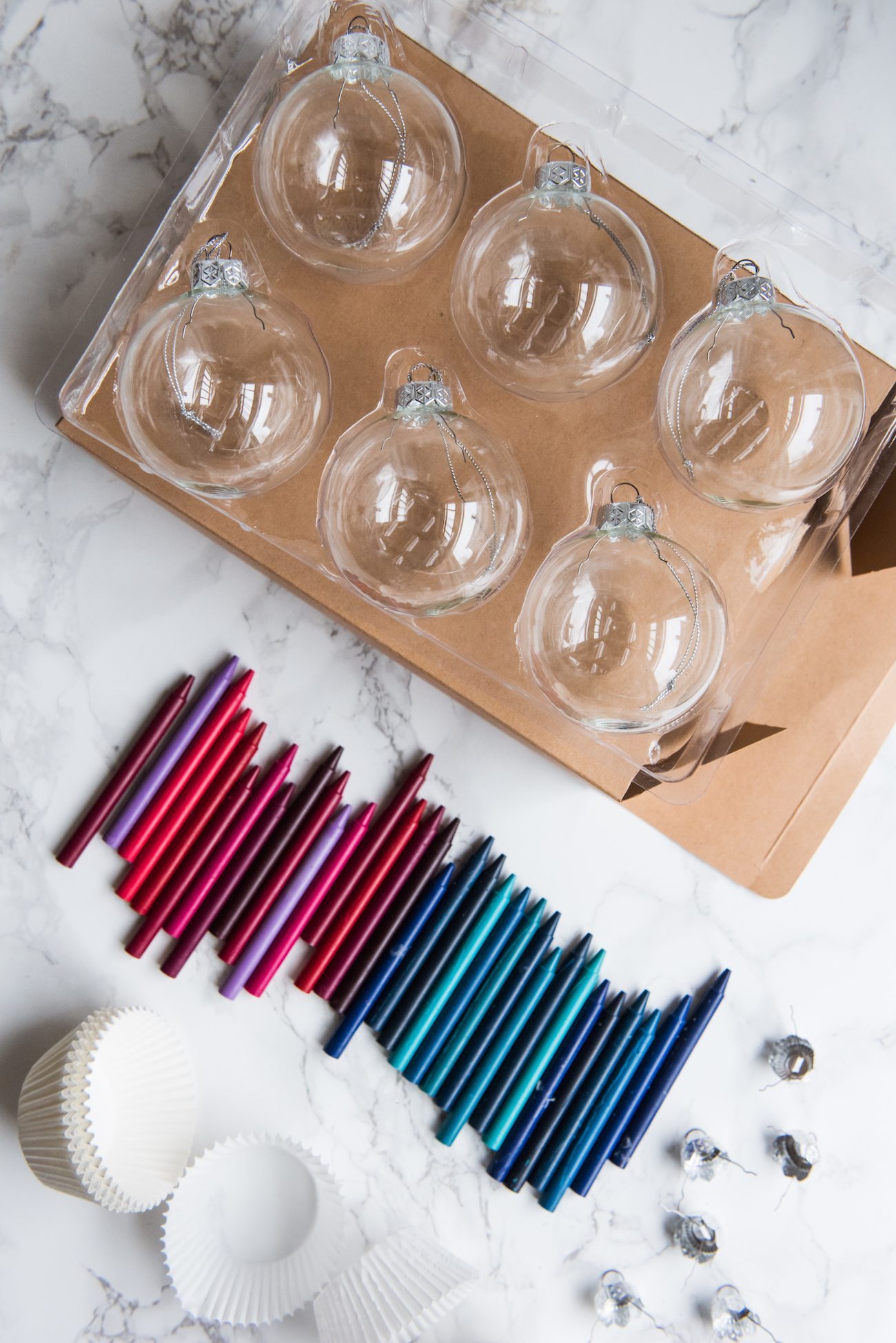 SUPPLIES
Clear glass ornaments
Crayons in assorted colors
Muffin tin with liners
Gold spray paint (optional)
Ribbon or ornament hangers
Begin by determining what colors you prefer for your ornaments. Virtually any colors you love will work, keeping in mind you'll want a variety of three to four colors per ornament. You'll also want to avoid pairing colors that will meld together and look icky together such as purple and yellow, which are going to result in a very unfavorable shade of brown that I'm thinking most of us won't actually want hanging on our tree. Once you have your colors selected you'll need to peel the wrapper from each crayon. Used or broken crayons also work fine as long as the paper wrapped is removed. I found it removed easiest by slicing along the length of the paper with a craft knife before unwrapping it, but simply peeling off the paper also works fine.
Cut or break each crayon into roughly half inch pieces and drop six to eight crayon chunks into the bottom of each ornament. In the meantime, heat your oven to 170°. Place the crayons in a muffin tin lined with paper muffin liners, with the open side facing up. This is the perfect time for kiddos to give you a hand if you have kids or nieces or nephews to give you a hand. They can help you pick colors, peel the wrappers and drop the crayon chunks in each ornament. So fun! Place the muffin pan in the oven for 20 – 25 minutes and in the meantime you can spray paint the tops of your ornaments with several light, thin coats of gold spay paint if you prefer, or you can skip this step and leave them as is.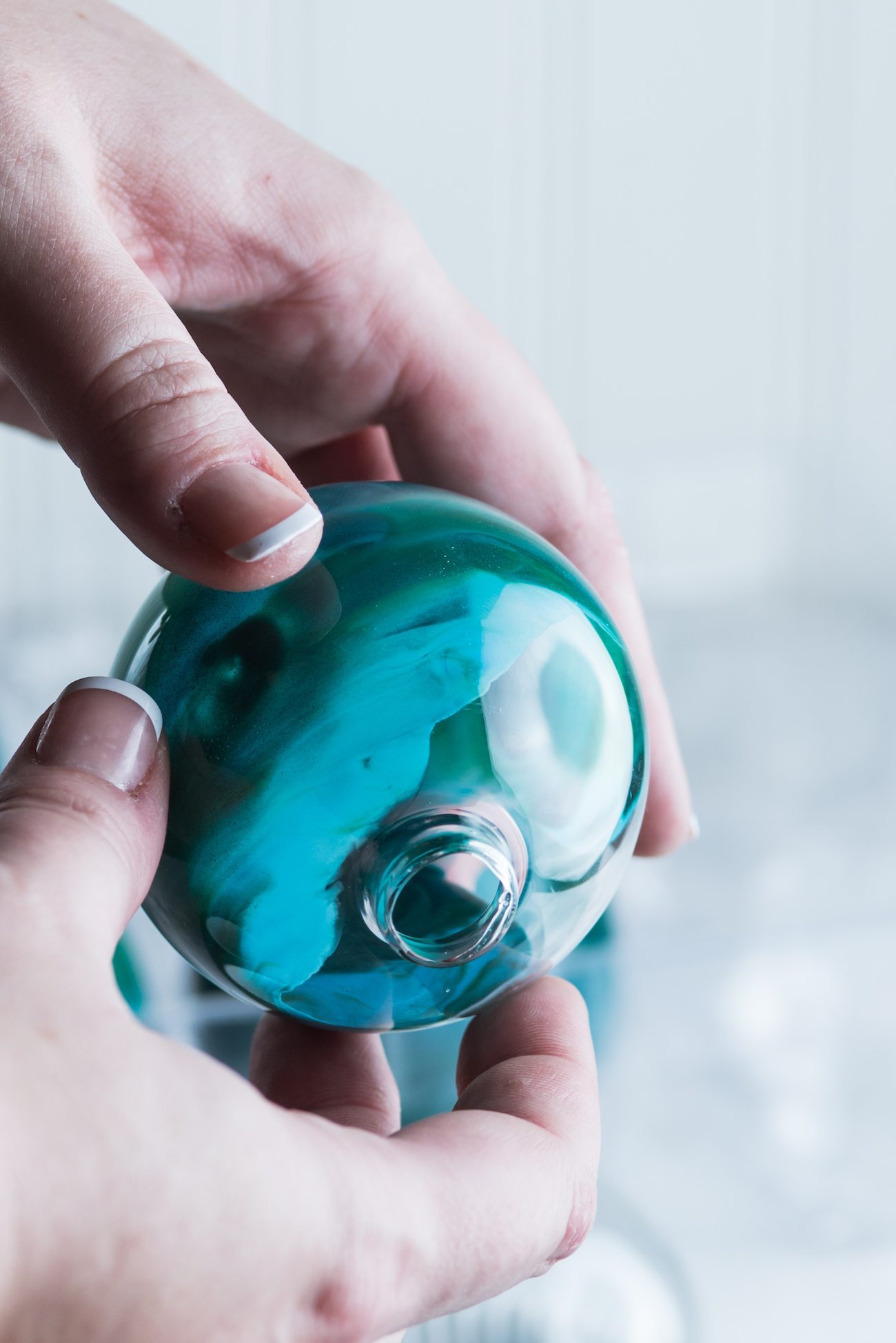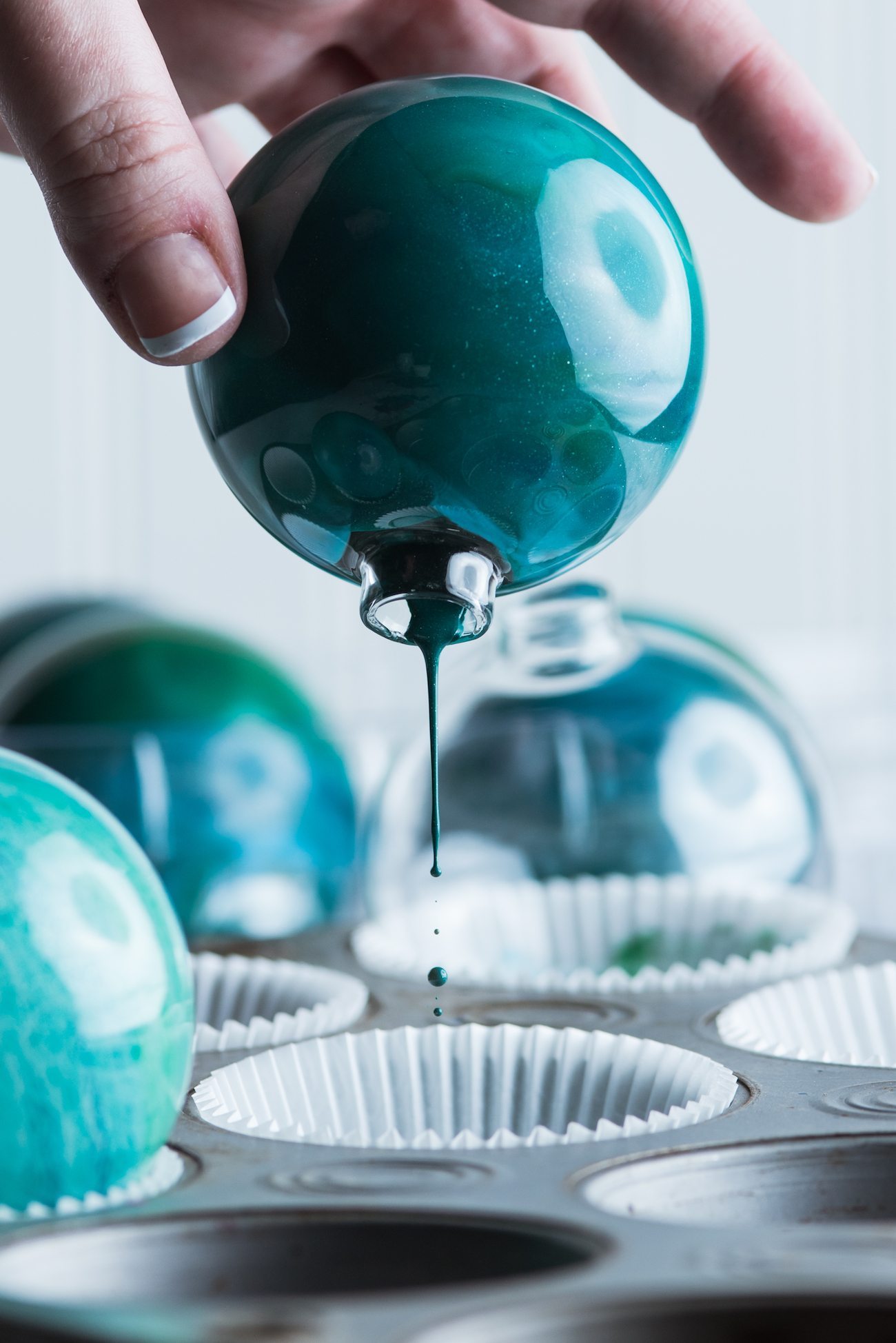 After 20 minutes, start peeking in the oven to see how the crayons are melting. Add more time as necessary, but you want the crayons to be completely melted before you start swirling. Once they've reached the melted point, carefully remove one ornament from the muffin tin, leaving the pan behind in the oven to keep the others warm. Wearing an oven mitt, carefully handle the ornament as you swirl the melted wax around the inside of the ornament. You'll have to work fairly quickly as the wax will cool and harden. Pour off the excess wax and set aside to cool before moving onto the next ornament.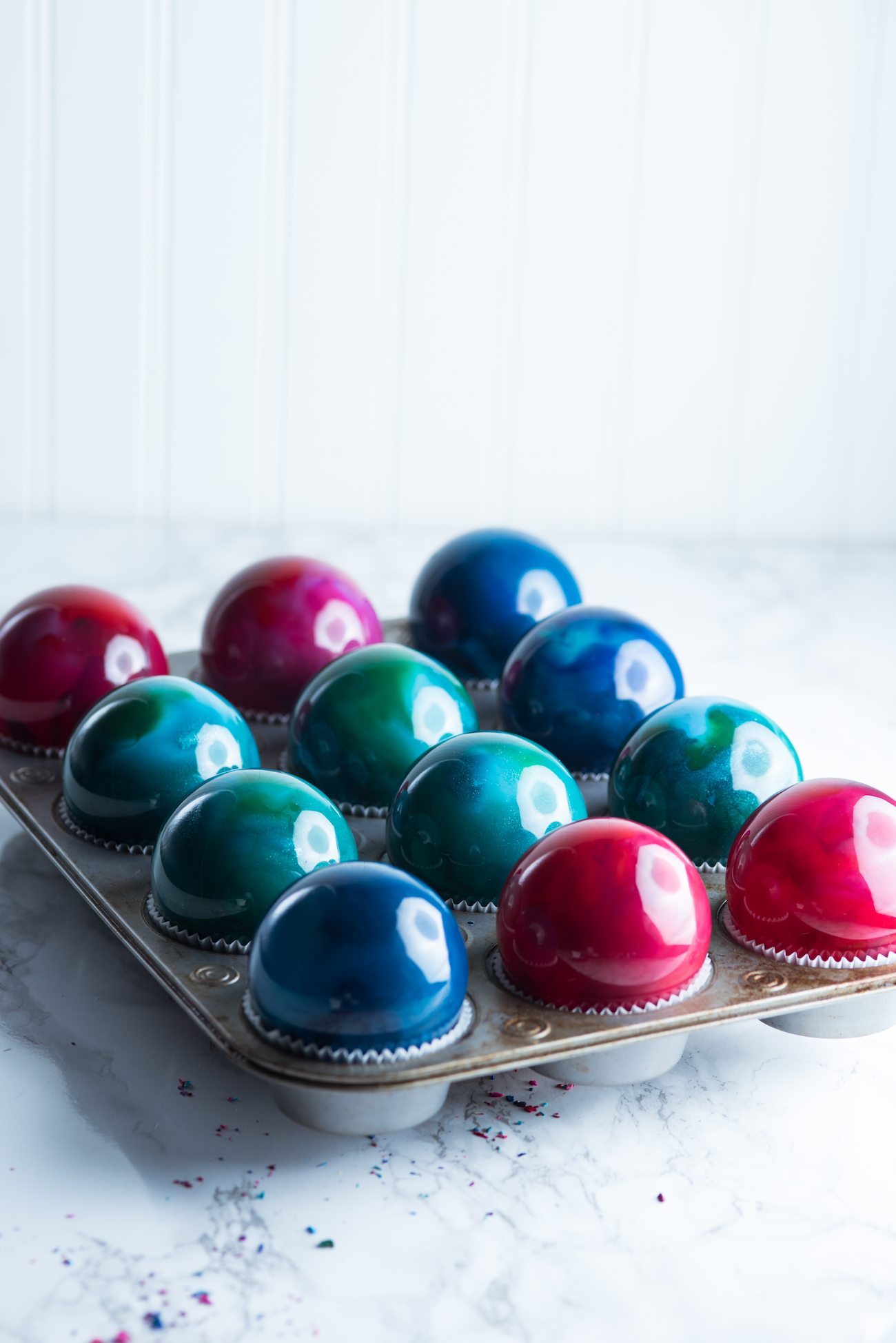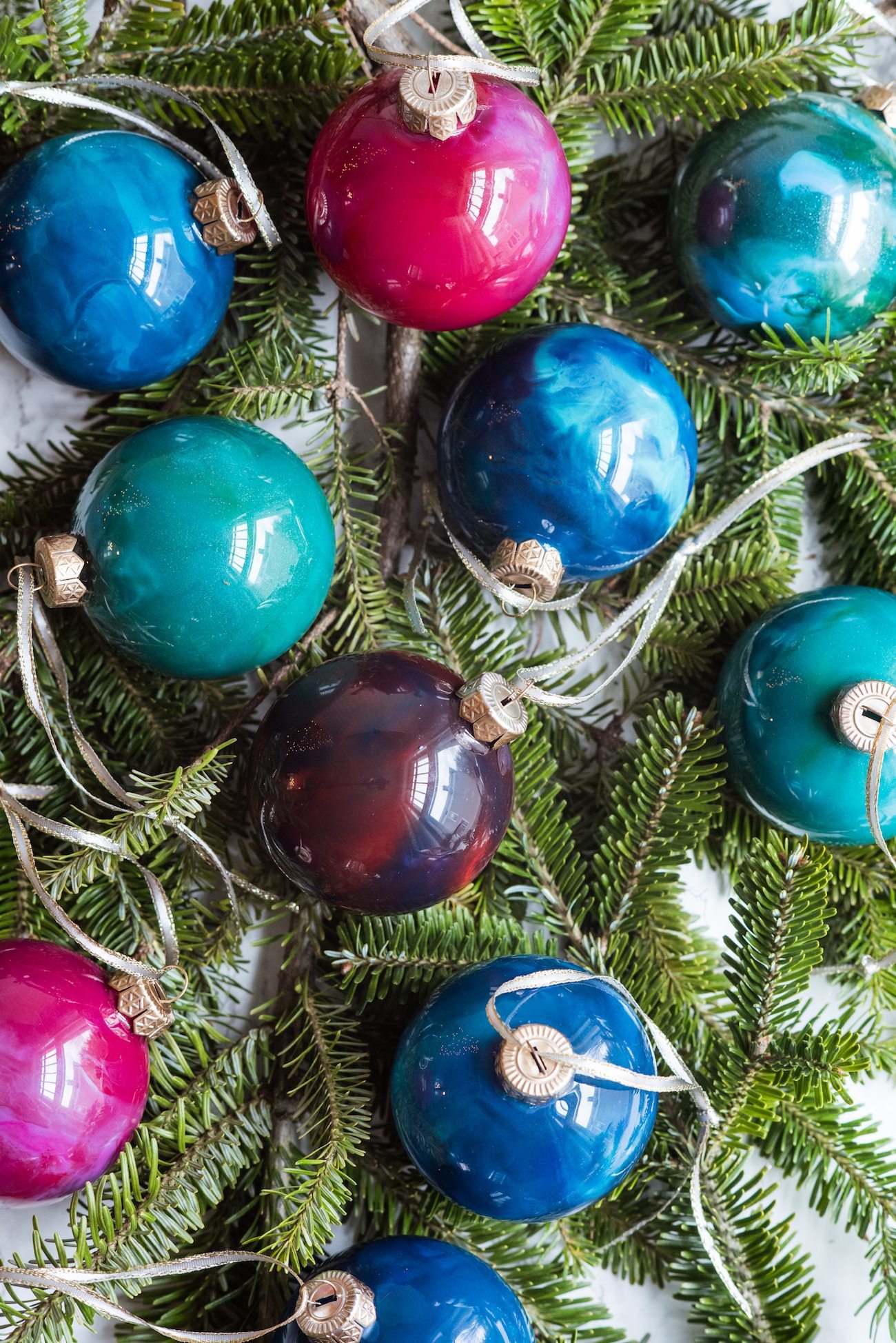 Once the ornaments have cooled, simply attach an ornament hanger or a length of ribbon to each one and then hang them on your tree! These beauties would also make gorgeous gifts. Hostess gifts, teacher gifts, you name it! Everyone loves a beautiful homemade ornament this time of year and these honestly turned out so lovely that hardly anyone would guess they were homemade. And there you have it!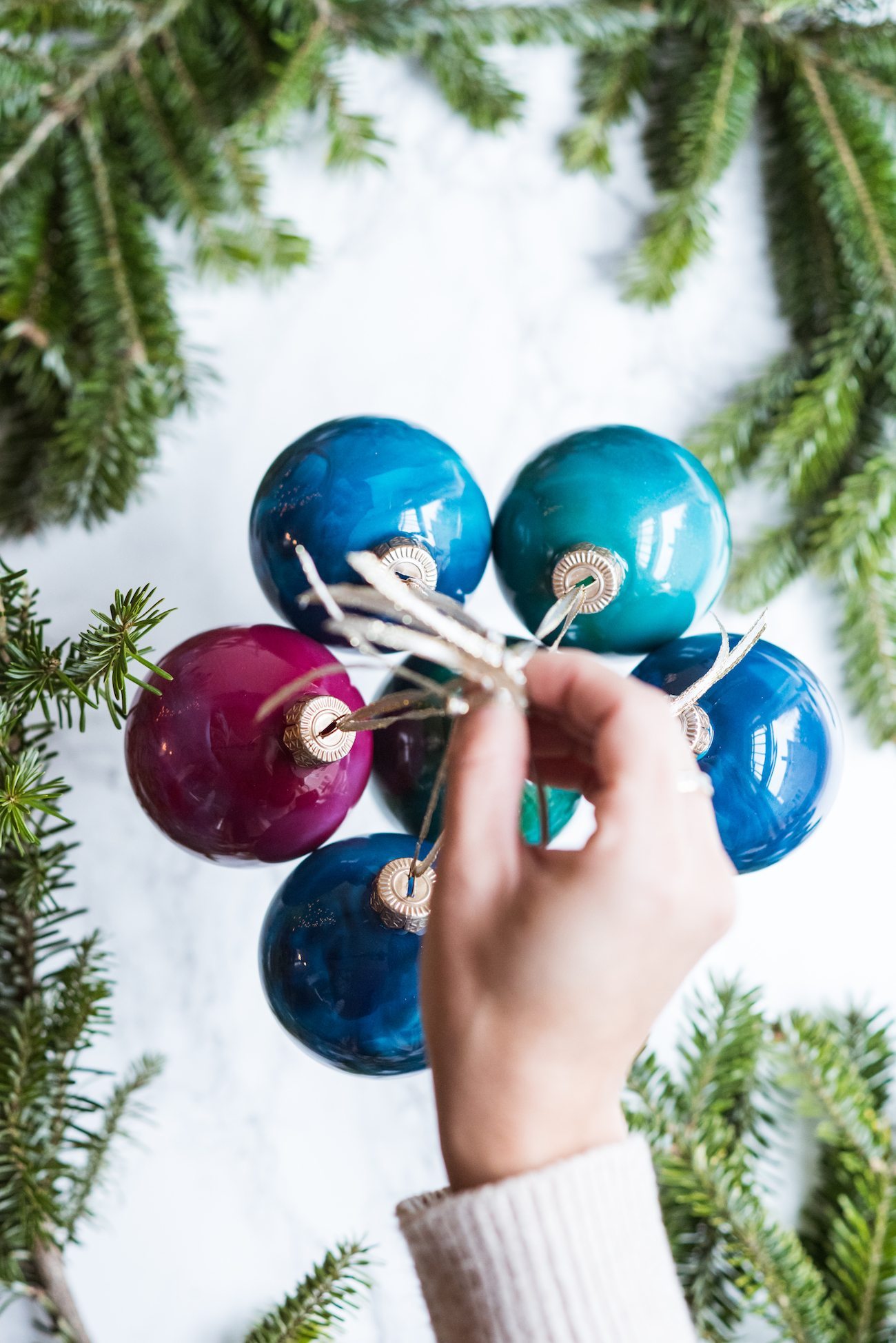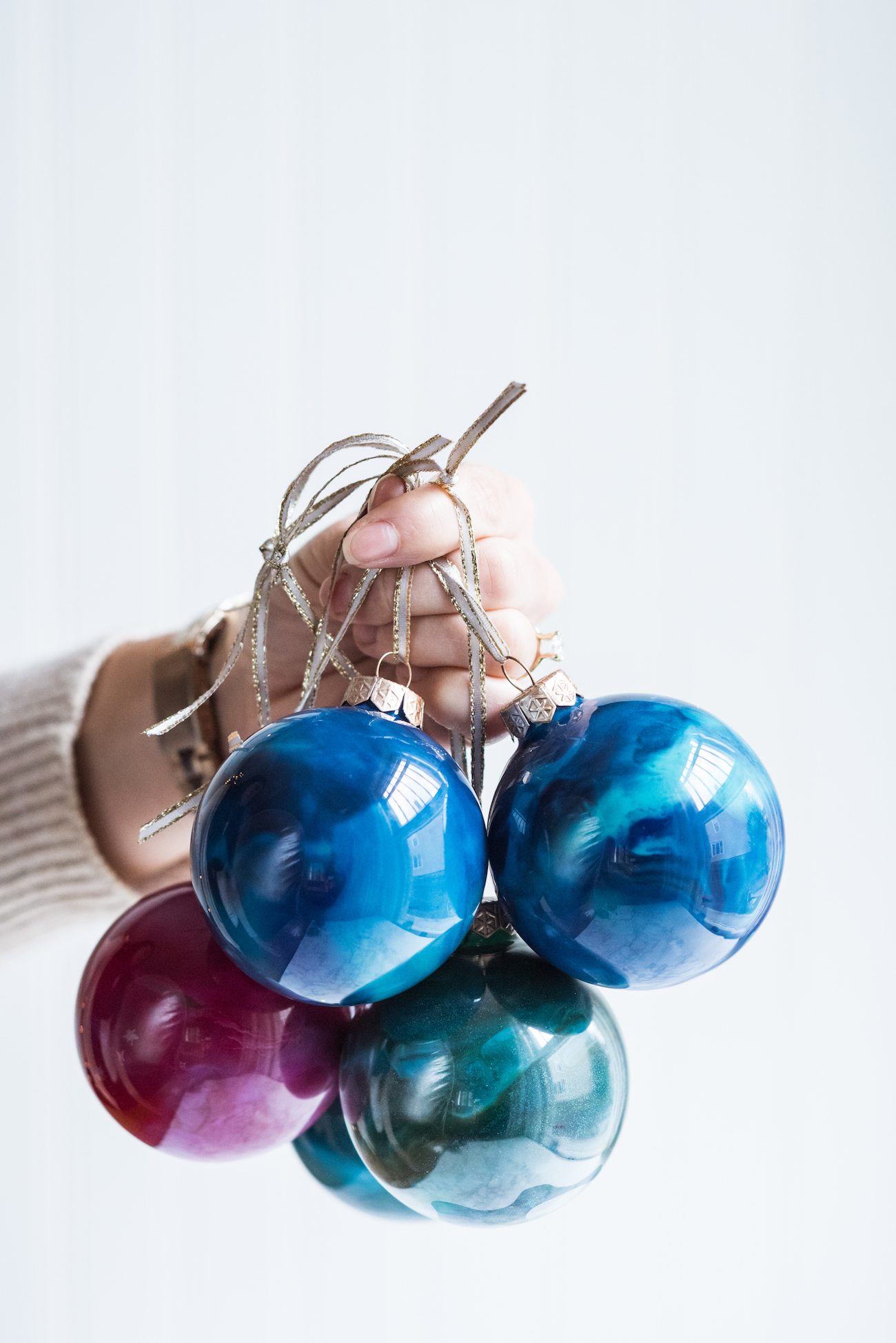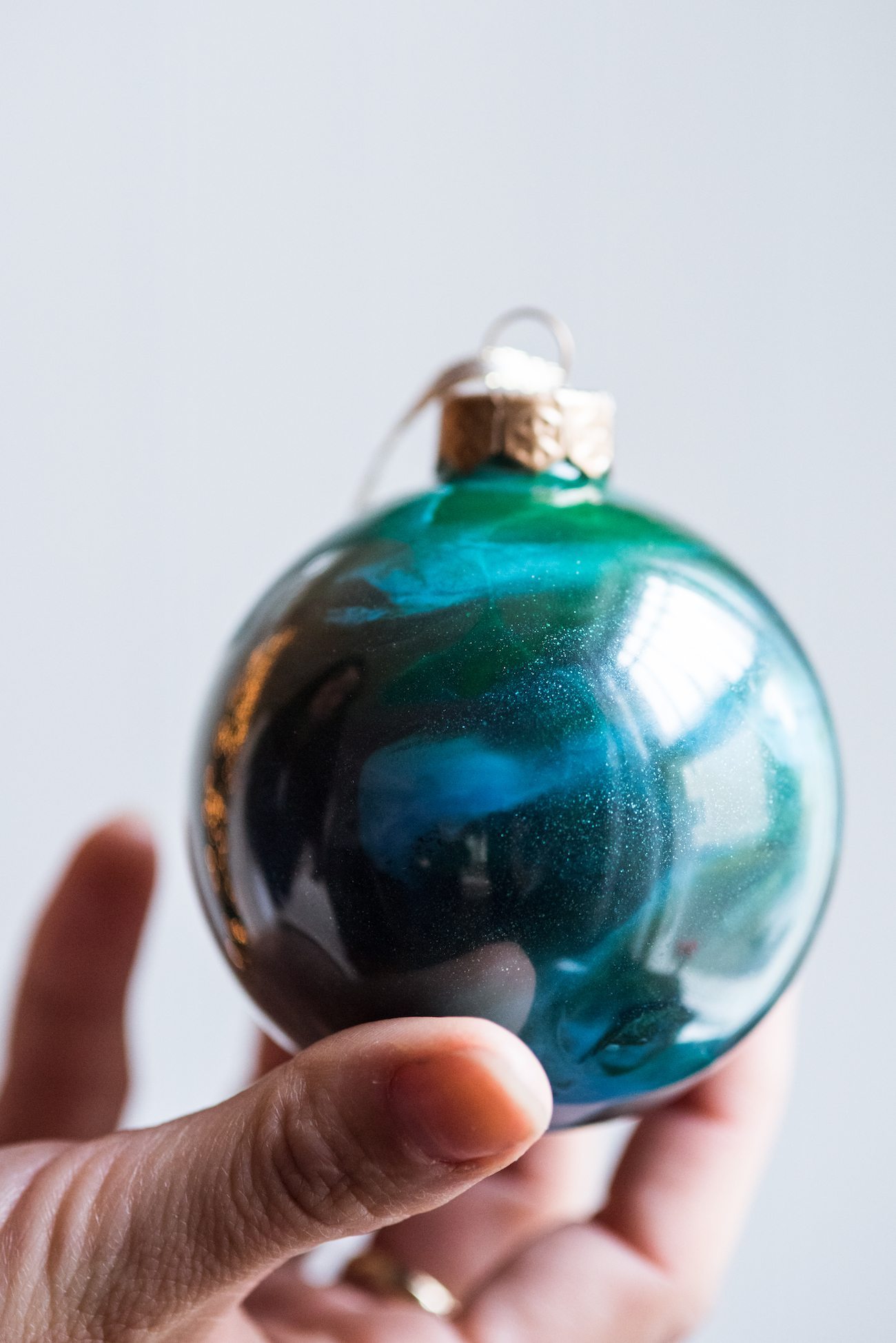 [Art direction + styling by Cyd Converse | Photos by Alice G. Patterson.]