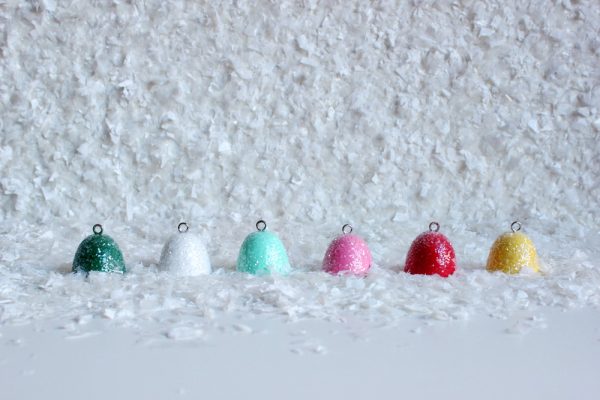 Goody, goody gumdrops do I have a fun DIY project for you! A simple ornament that so fun on your tree or would also make a fabulous hostess gift or little token of affection for anyone you know who is especially sweet. The best part is, except for a few steps in the middle, the little ones can help, too!
Supplies –
plaster
100 grit sandpaper
drill + small bit
screw eye hooks
craft paint
clear glitter
white school glue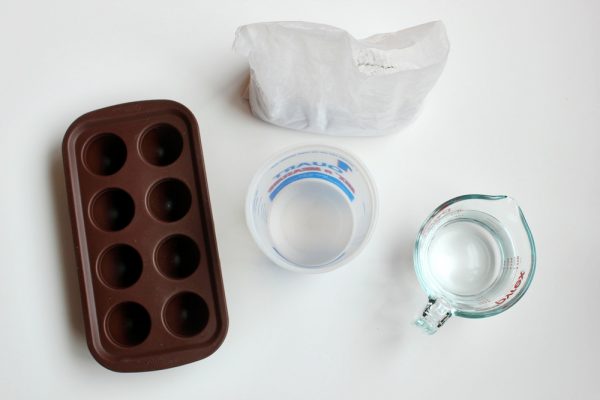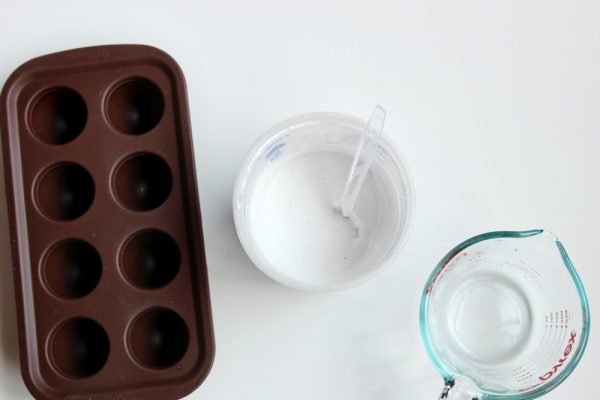 First up, mix the plaster per the directions on the box, usually 2 to 1. I used 12 oz of plaster powder and 6 oz of water. Mix well. Pour into the brownie mold, being careful to stop before the inner ridge, you don't want to have a line on the side of your gumdrop. Let dry in the mold overnight.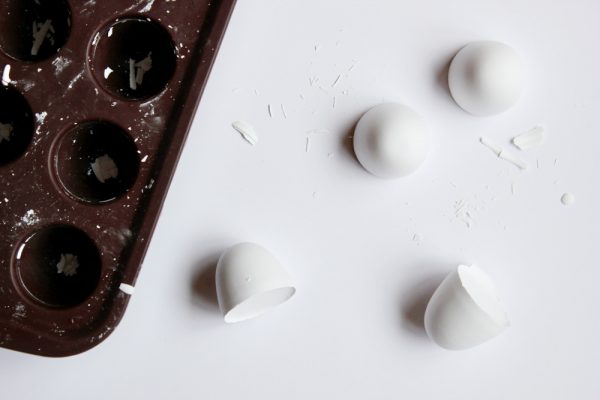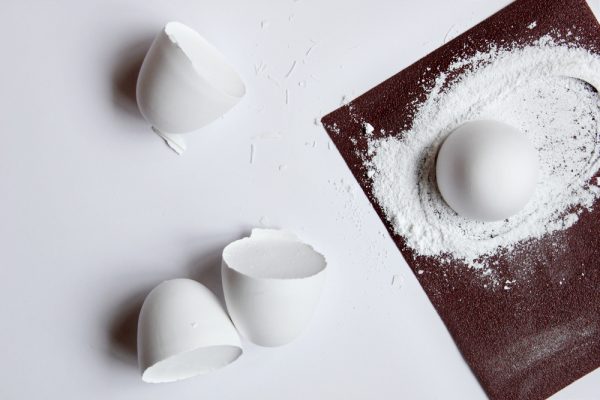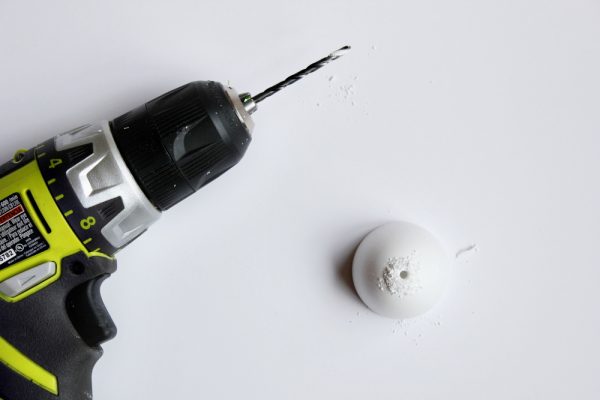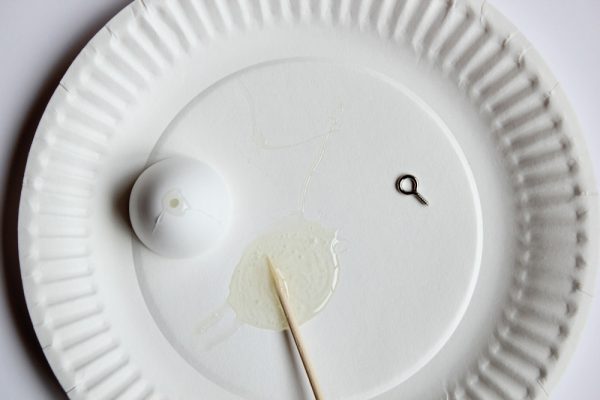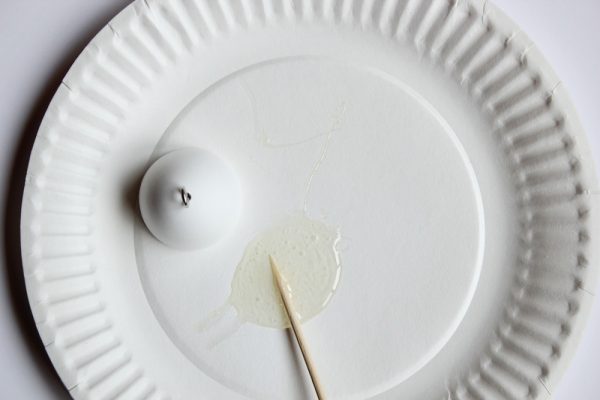 When the plaster is completely dry, pop it out of the mold and using a sheet of sandpaper, rub the bottom flat. Then, drill a hole in the top of each gumdrop. Mix the epoxy according to the directions on the label. Using a bamboo skewer, carefully fill the hole. Work one at a time for this step. Once each hole is full, poke the skewer into the hole to release any air bubbles and to make sure it is full. Wipe away excess with a paper towel. Insert screw eye hook and let it dry overnight to set up completely.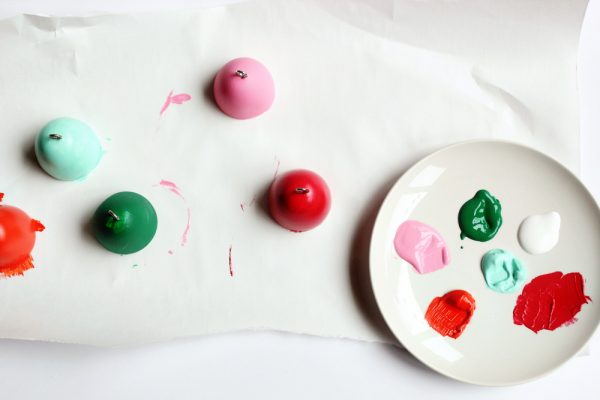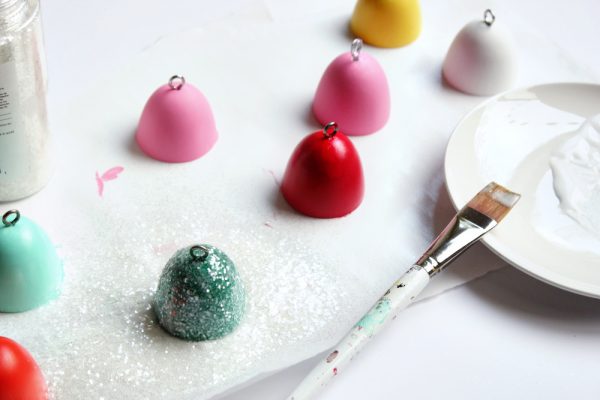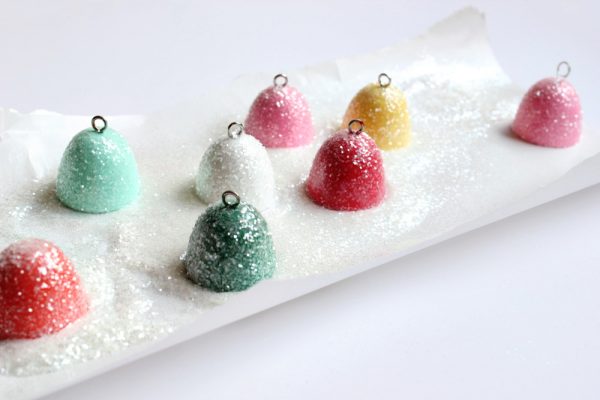 Once the epoxy and screw eye hooks have dried hard, paint each gumdrop a sweet shade with craft paint and allow them to dry. Then, simply paint on a coat of white school glue and sprinkle with clear glitter. Add twine or ribbon and hang!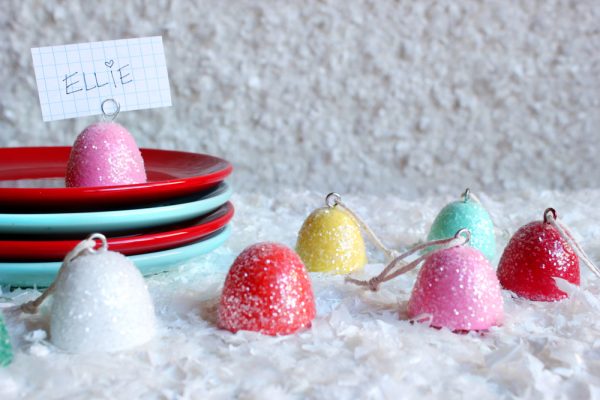 As an equally sweet idea, you could also make these into glittery gumdrop place cards that will absolutely delight your guests! All you have to do is add a small loop of wire instead of the screw eye hooks.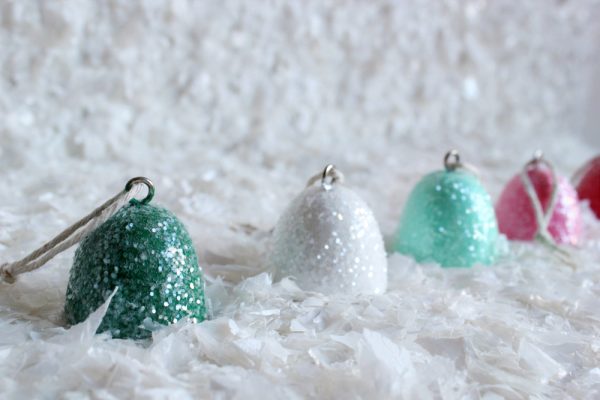 Sweet! (Get it?) All done I told you that was easy! Psst…if you don't want to make ornaments, just skip the drilling part and decorate them. Use the plain gumdrops to scatter around the mantel or coffee table. They'll look adorable however you decide to rock them this holiday season!
{Photos by Hank + Hunt for The Sweetest Occasion.}
The fine print: Please link with love! As with all of our posts, DIY projects featured on The Sweetest Occasion may not be copied, distributed or reproduced without express written permission. Love and links are always appreciated! If you'd like to share this post, please link to this post directly for the DIY tutorial and do not include the instructions in your own post. Thanks so much! xoxo