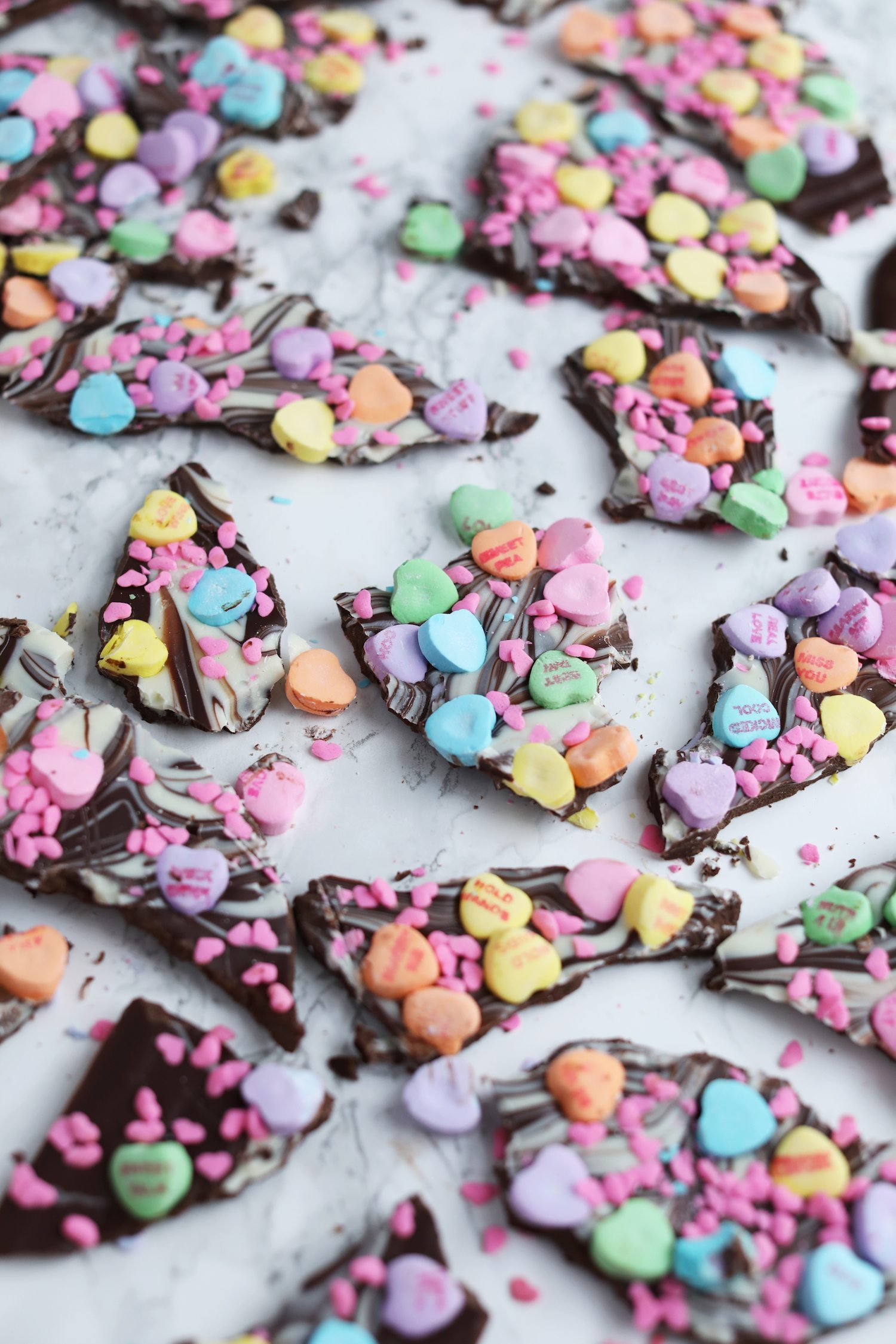 Admittedly, making chocolate bark is becoming a bit of a thing around here. It started with Halloween candy bark, then Christmas bark in a bunch of varieties, Easter candy bark and here we are today with conversation heart chocolate bark just in time for Valentine's Day! If you need a last minute treat for your kids to bring along to school or you want to whip up something sweet for your co-workers, this is the ticket! Here's the thing though – chocolate bark is so easy to make. Seriously! If you can boil water, you can make bark. The key is to melt the chocolate over a double boiler. I don't have an "official" double boiler so I use a stock pot with water and then a heat-safe glass mixing bowl sitting on top of the stock pot and it works great. (Check out my "Behind the Blog" Instagram Stories highlights to see what I mean!) I made my bark with dark chocolate with a white chocolate swirl, but you can really use any chocolate you like. Other than that it's just conversation hearts and pink heart sprinkles, which also aren't strictly necessary if you can't find any. Personally I just love bark, because people find it to be such a novelty and it's easy enough that if you don't prefer to bake or you have kids you want to have help you with sprinkling the toppings, you're good to go. Give it a try!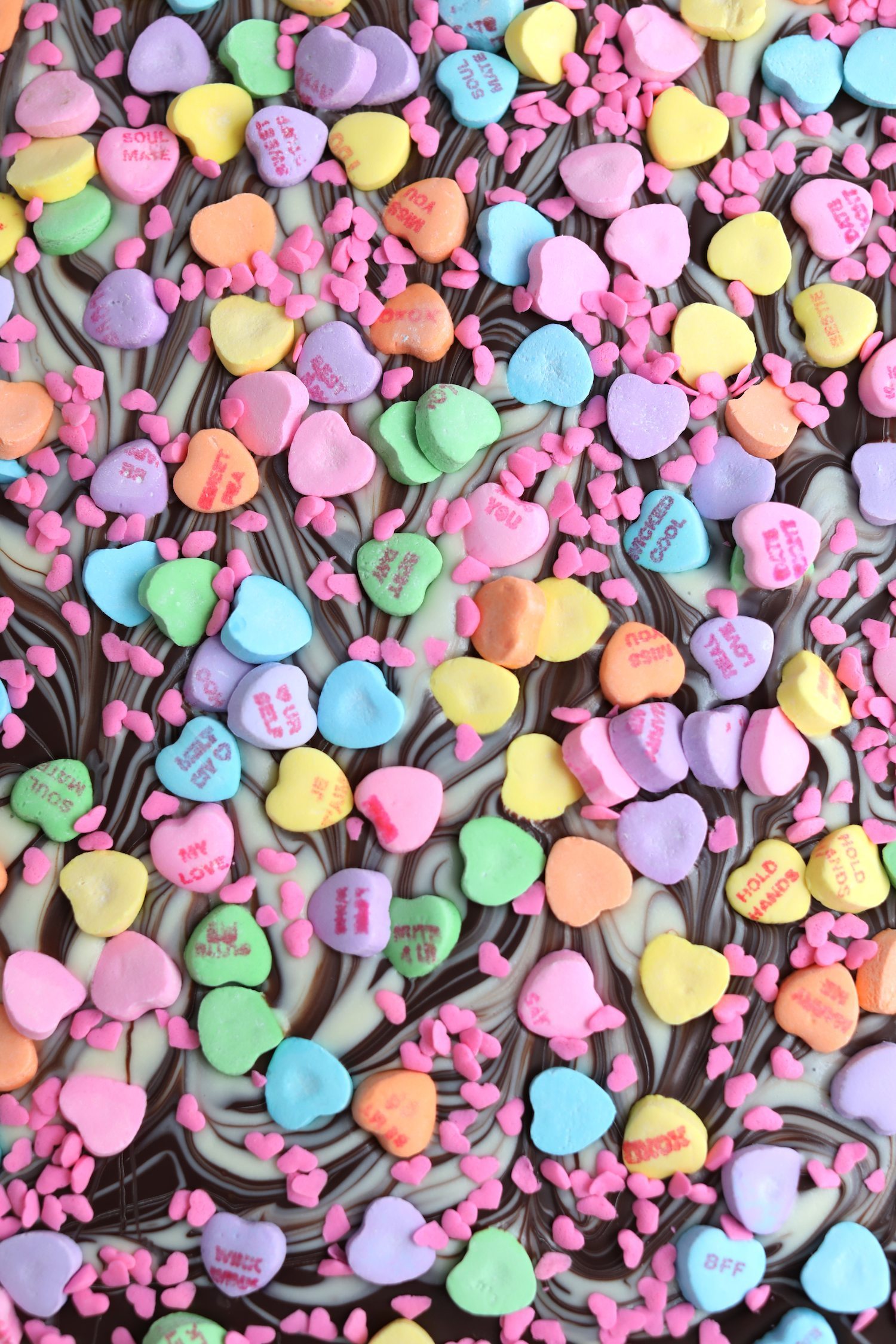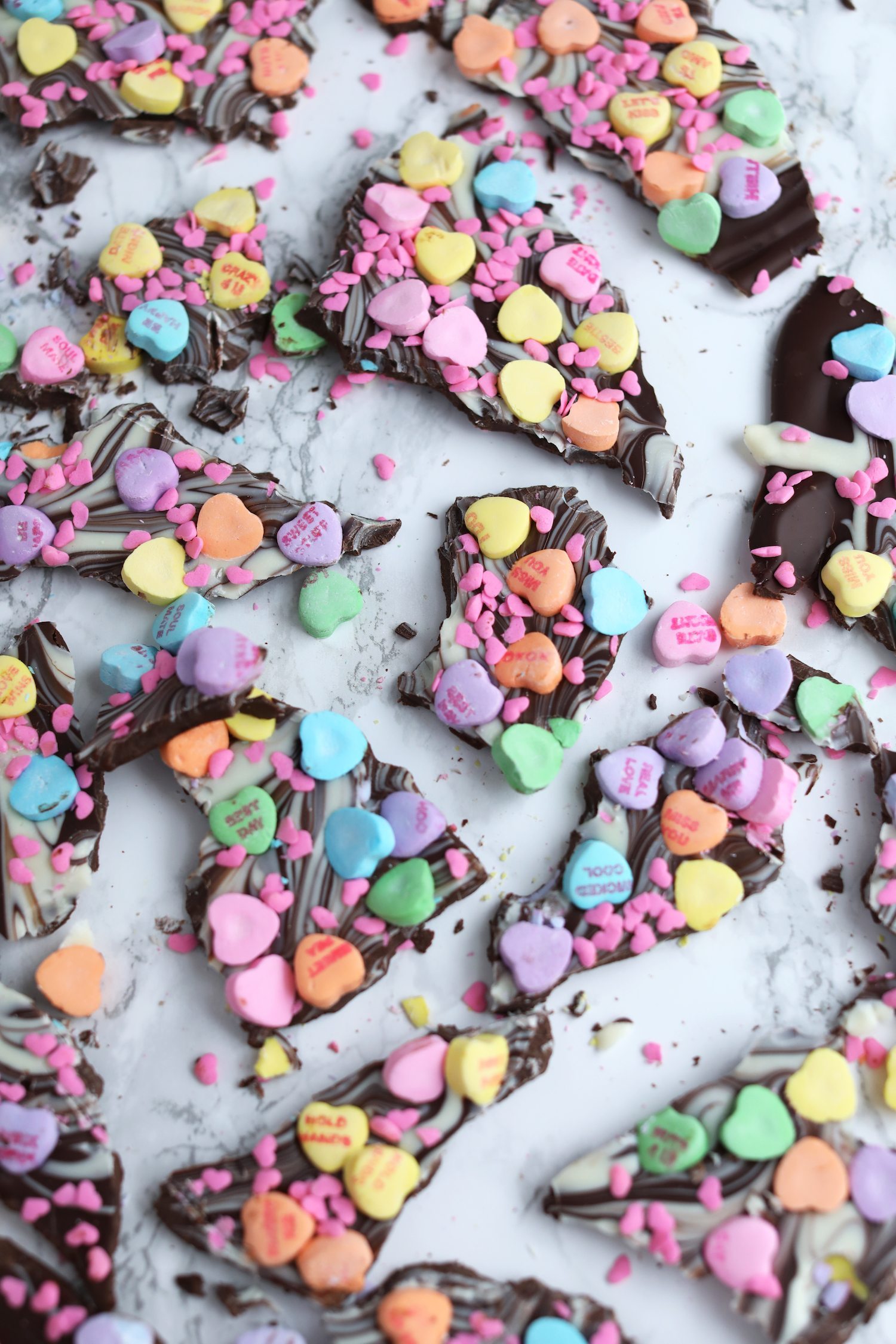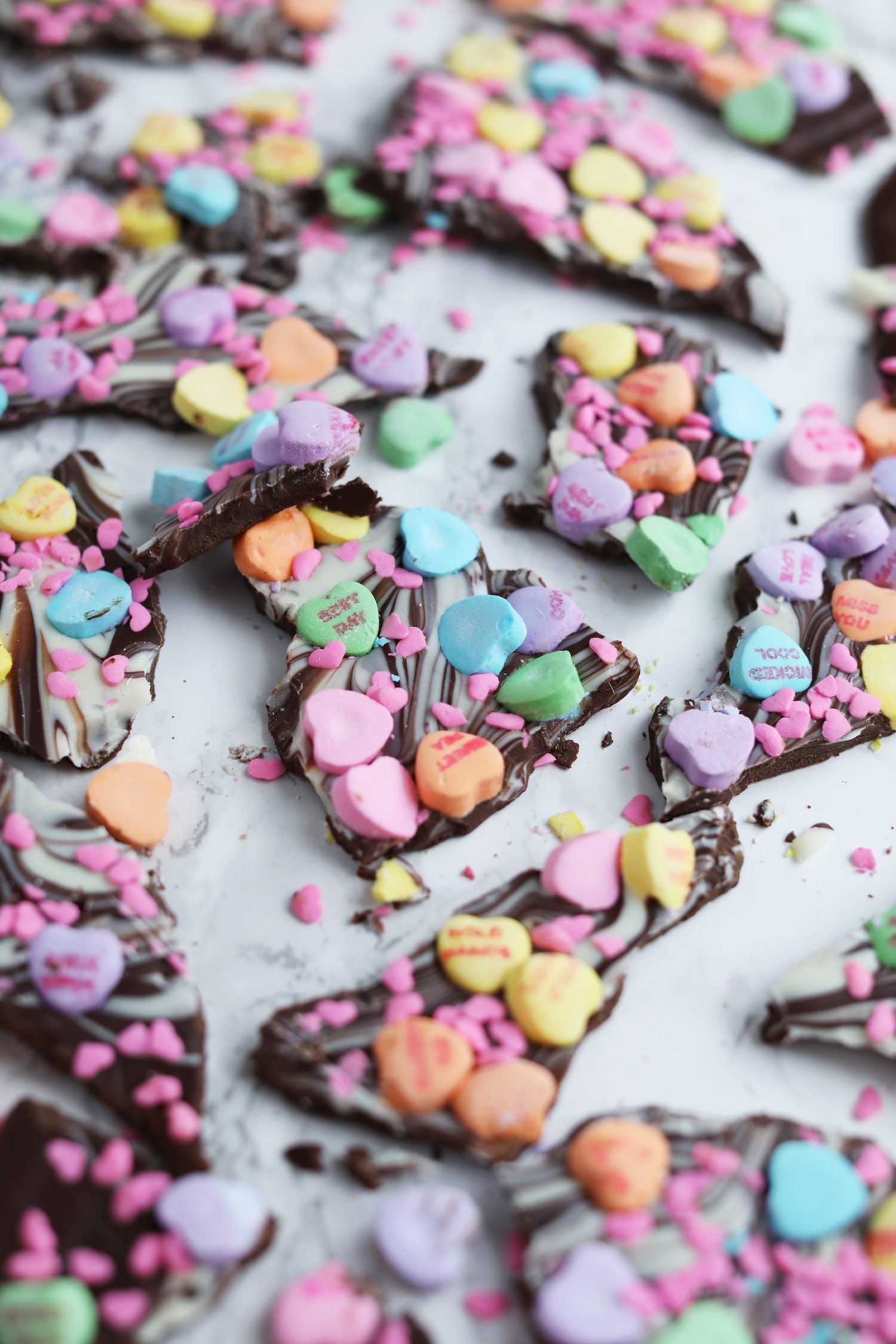 Valentine's Day Conversation Heart Chocolate Bark
Ingredients
4 cups milk chocolate morsels
2 cups white chocolate morsels
2 cups conversation hearts
½ cup heart-shaped sprinkles
Instructions
Line a baking sheet with parchment paper and set aside.
Carefully melt each of the chocolates over separate double boilers, mixing often with a rubber spatula until fully melted and smooth. Alternately, you can microwave in a heat seat bowl, microwaving in 15 – 20 second intervals and stirring in between to ensure even heating.
Once fully melted, carefully pour melted chocolate onto the center of your baking sheet, then use a rubber spatula to gently smooth out until approximately ¼" thick.
Pour the white chocolate on top of the milk chocolate in a bit of a zig zag pattern. Take a bamboo skewer (or similar) and use the tip to swirl the two chocolates together.
Then sprinkle your conversation hearts over top of the chocolate before it begins to harden. Follow up with the heart-shaped sprinkles.
Transfer the baking sheet to the fridge and chill for at least one hour or, ideally, overnight. Remove from the fridge and use the back of a spoon or similar to smash the bark into pieces.
[Recipe + photography by Cyd Converse for The Sweetest Occasion.]