I'm so excited today to have Aimee of Made In the Fold back with us, sharing the loveliest Easter eggs! These natural dyed Easter eggs have the softest, prettiest look that feels just so organic and lovely. Aimee created them with ingredients such as blueberries and red onion skin and then went back with a simple paint technique that definitely challenges ever buying one of those store bought dye kits ever again.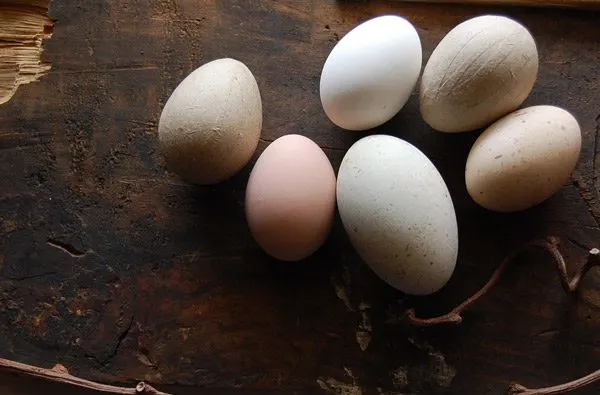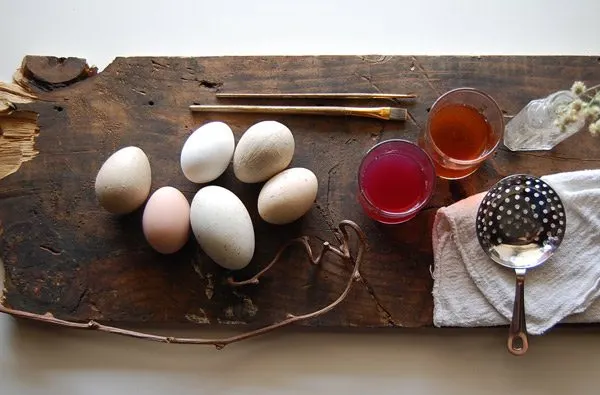 Boiled eggs
Blueberries, red onion skins, coffee beans or other natural dye ingredients
Pot
Slotted spoon
Paint brushes
Watercolor paints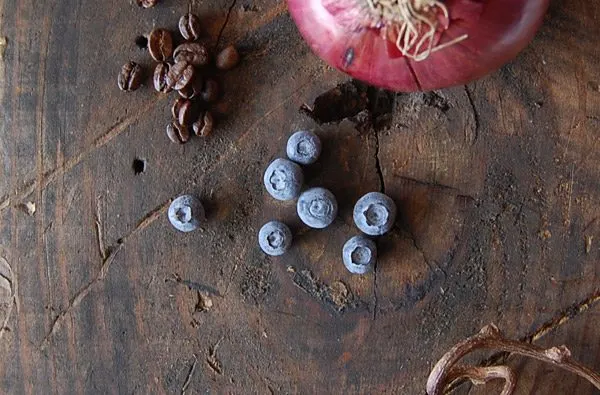 Begin by gathering your ingredients. Aimee used blueberries and red onion skins for the eggs shown here, but there's loads of plants that will produce really pretty colors when used as a dye. Think beets, turmeric, coffee and red cabbage. Get creative and play around!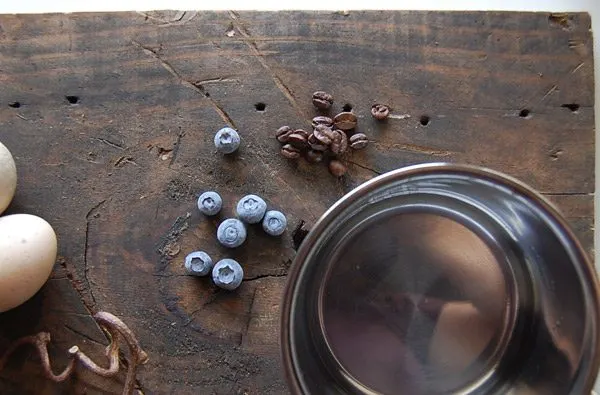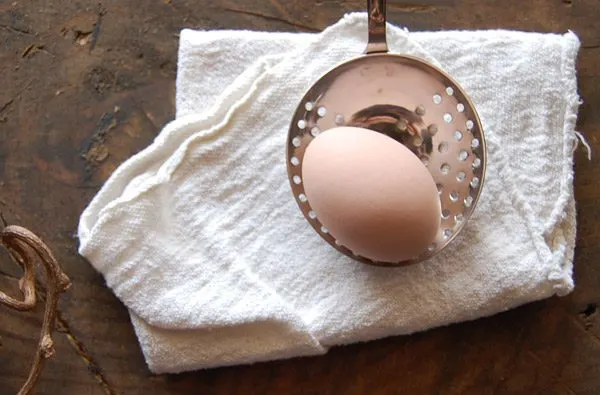 Place each of your dye ingredients in individual pots and add water to the pot until just covered. Bring to a boil and allow to simmer for 30 – 40 minutes. Add your boiled eggs and allow them to hang out in the dye liquid until your desired color has been achieved. Then remove from the water with a slotted spoon, place on a cloth or paper towel and allow to dry completely.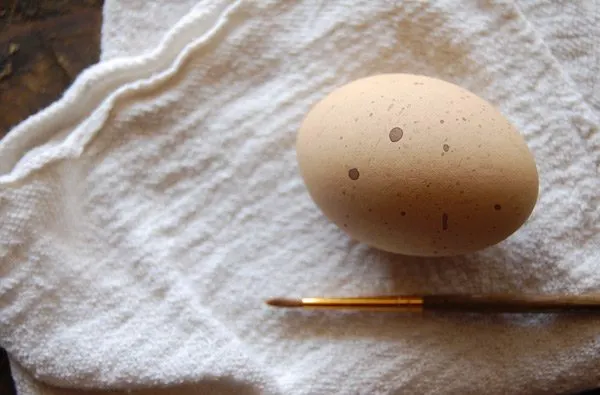 Once your dyed eggs are dry, use a paint brush to splatter the eggs with watercolor paint to create the speckled effect. Allow the paint to dry completely and then do the other sides if you'd like, repeating the speckling and drying process as you go. And that's it! Super simple and super pretty Easter eggs created without any harsh chemicals or dyes.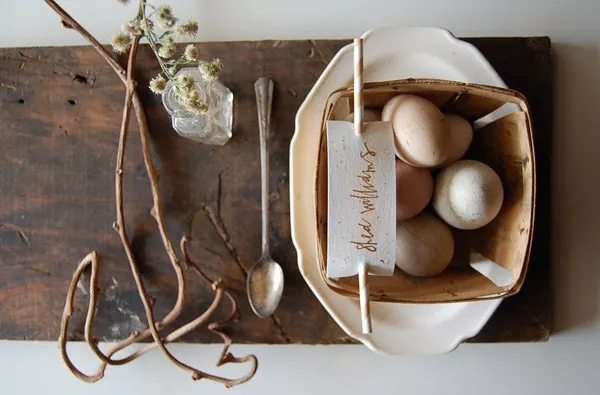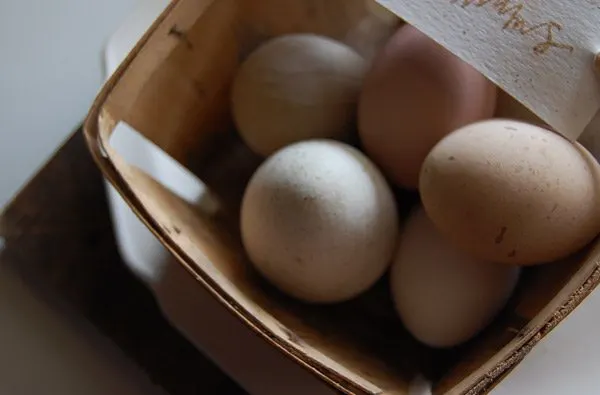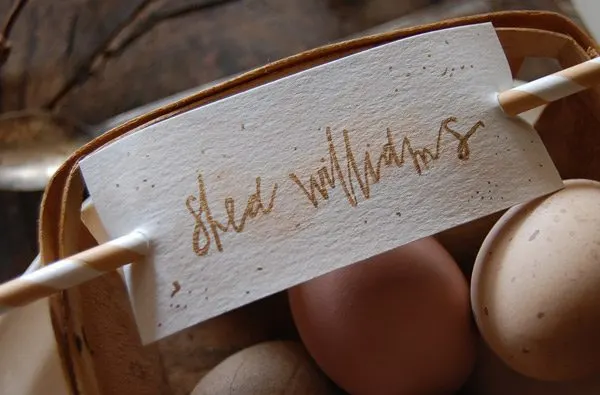 I love the way Aimee styled these eggs to create a rustic Easter place setting, featuring her gorgeous hand lettering on little place cards. You can find similar berry baskets to hold the eggs at Garnish. A paint pen or marker on cardstock will help you recreate the place cards, too. So pretty! Thanks for sharing, Aimee!

[Photos by Aimee Strickland for The Sweetest Occasion.]