This post was sponsored by Bed Bath & Beyond. Thank you for supporting
the sponsors that help make The Sweetest Occasion possible!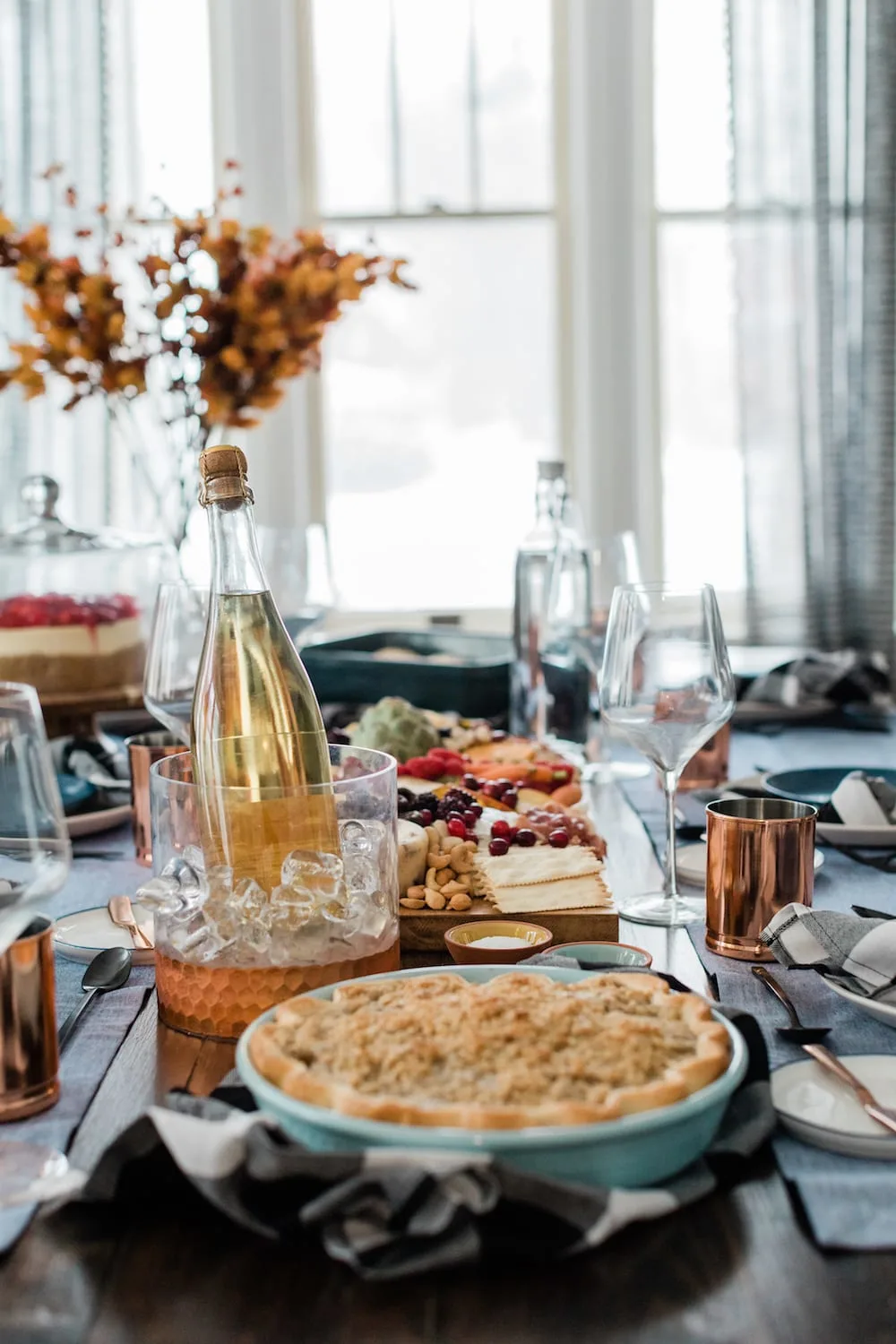 Hosting Thanksgiving dinner became an annual tradition for us the year we bought our house. It is one of our favorite holidays now! I really love taking the time to plan out the menu (often even a couple months in advance) and to pull together a really beautiful Thanksgiving table. It gives me so much joy to make our guests feel welcome and loved.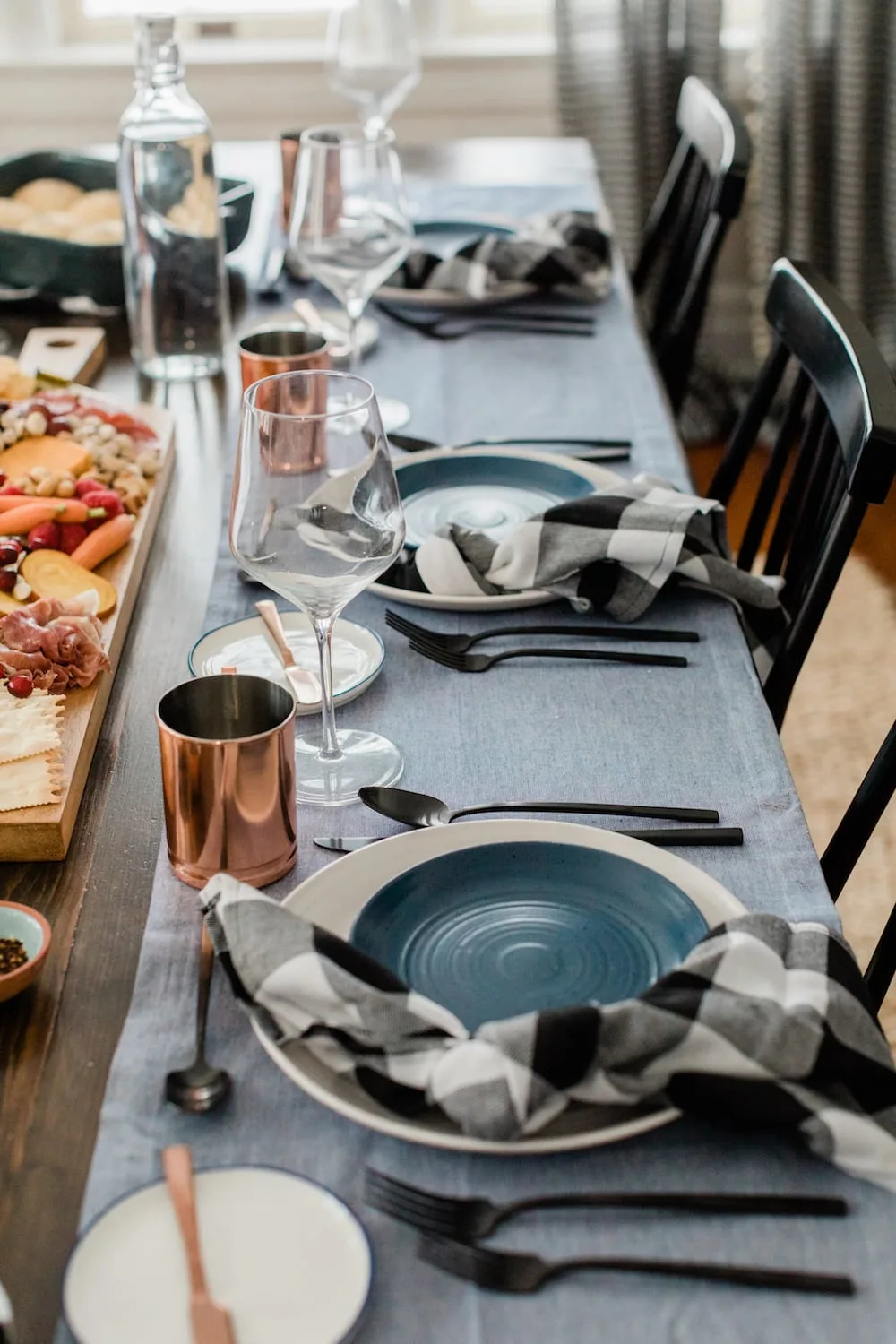 Since we began regularly hosting the festivities, I've started to try to find ways to streamline the process without sacrificing any of the fanfare. Sometimes it means a menu where I can make a lot of things ahead of time so I can still sip champagne while I watch the parade. Always it means a Thanksgiving table setting that is cozy and welcoming without leaving me feeling stressed over pulling it all together.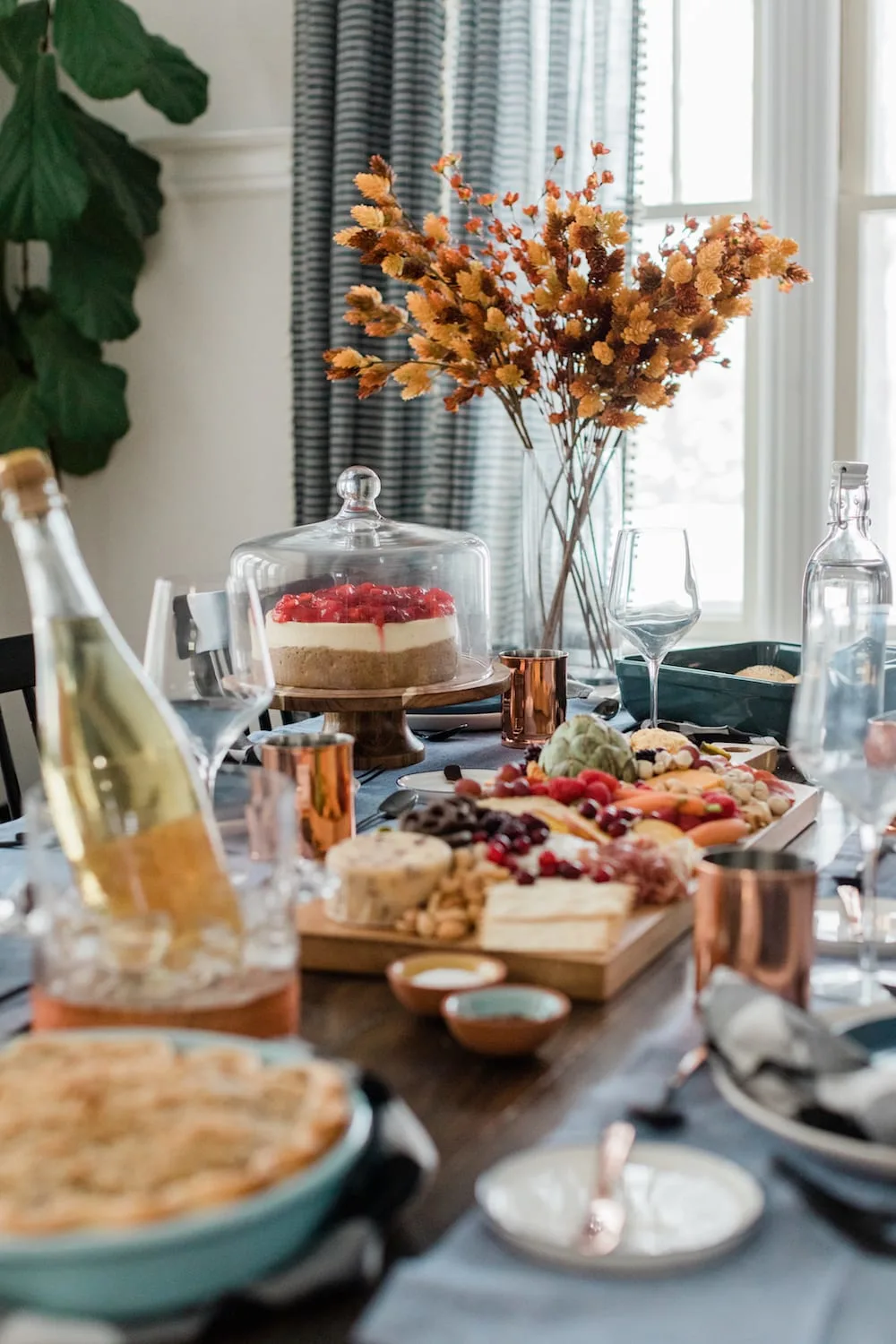 Today I'm sharing some of my easy, tried and true tips for creating a Thanksgiving table that will wow your guests without making you feel anxious on Thanksgiving morning. There's nothing elaborate happening here, and you can easily mix and match pieces from my favorite entertaining destination, Bed Bath & Beyond, to achieve a unique look quite effortlessly.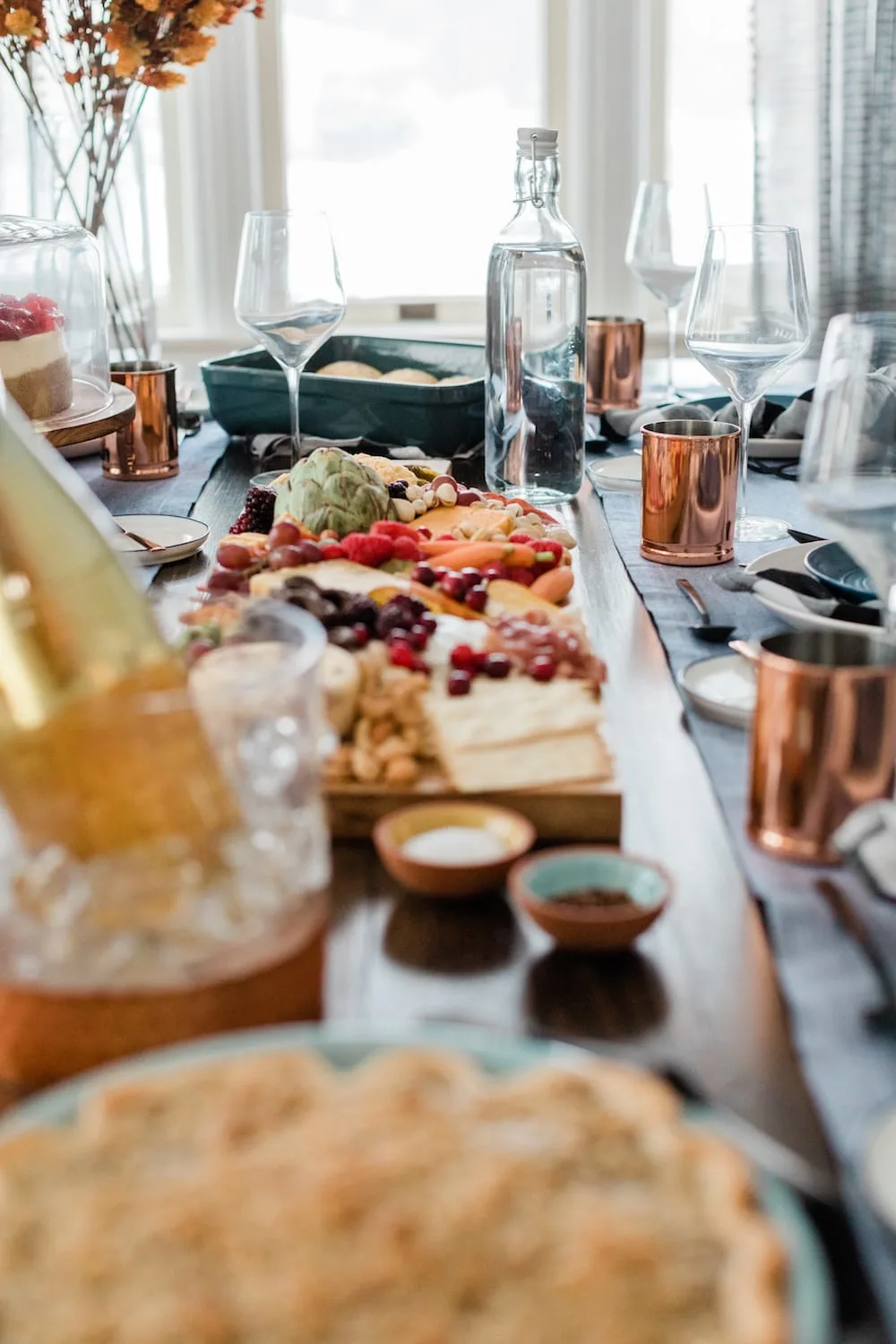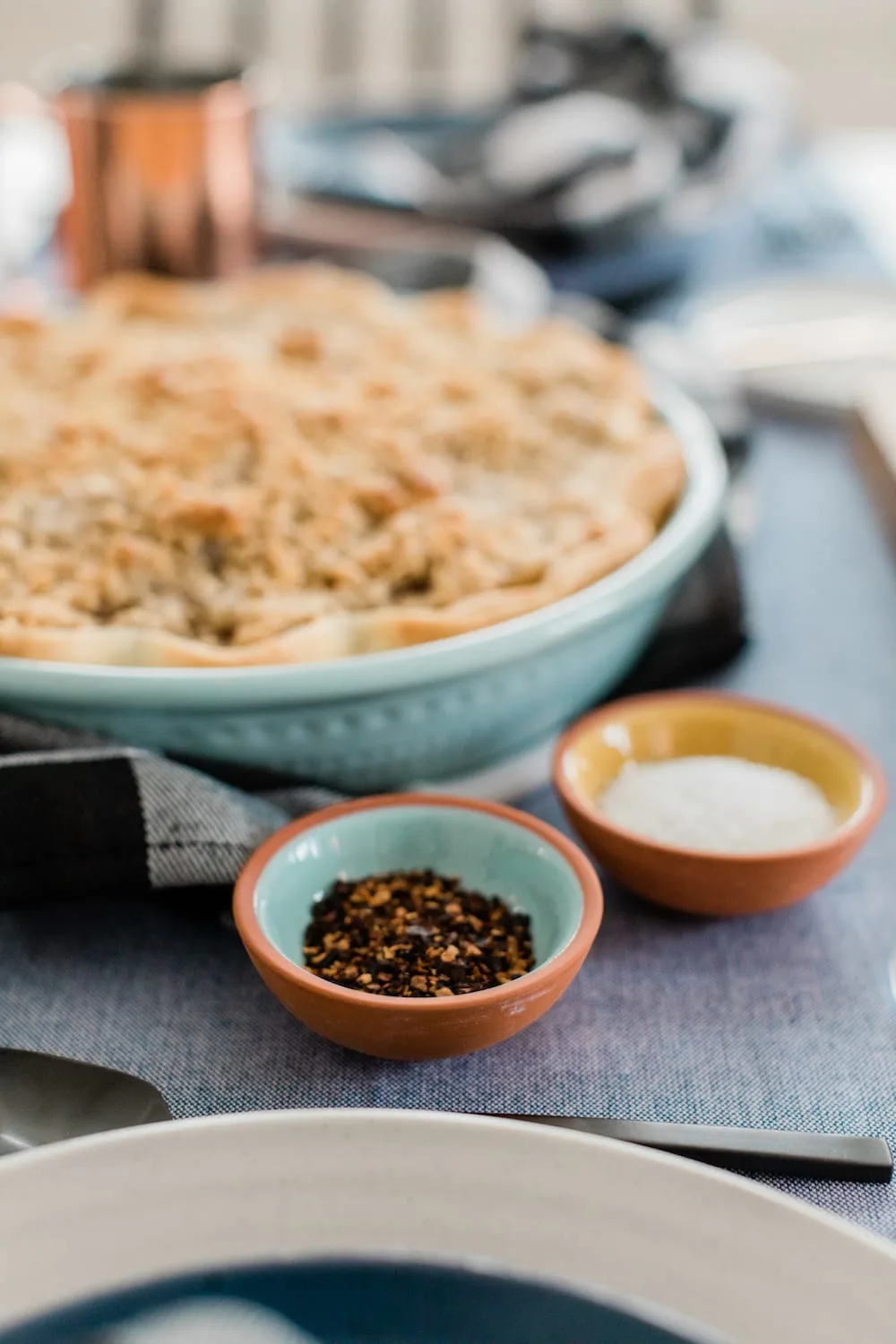 Tips for Simple Thanksgiving Table Decor
Tip 1: Set your table the night before if you can, or first thing in the morning after the turkey hits the oven. Bed Bath & Beyond is the best place for all of your holiday hosting needs! From the perfect roasting pan to gorgeous dinnerware, bakeware worthy of transferring right from oven to table, and all the loveliest flatware, glassware and linens to go along with the feast, they have you covered on just about everything but the turkey.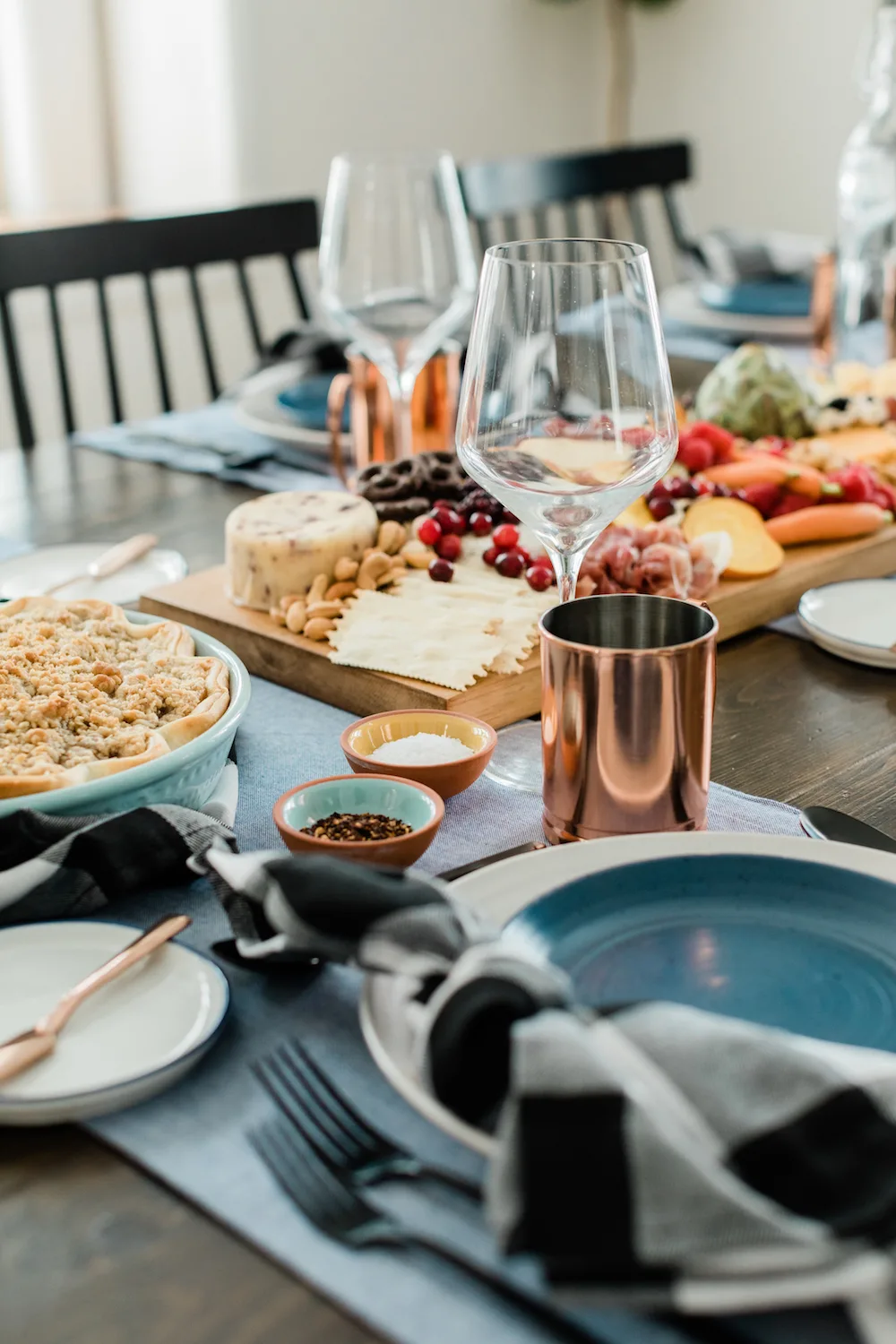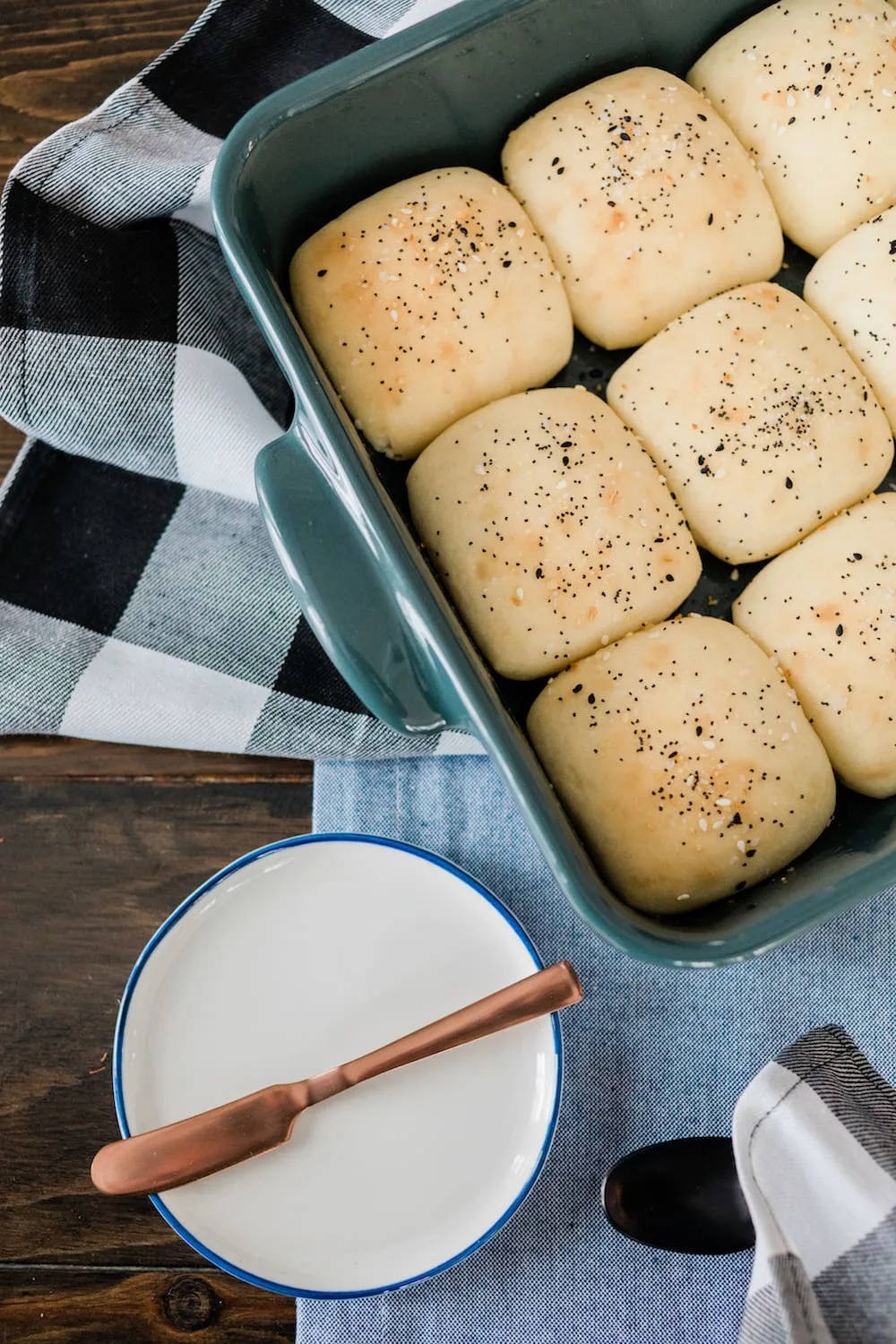 Tip 2: Allow the food you're already preparing to take center stage on your table. While I will forever love a gorgeous floral arrangement, I think there is something to be said about an epic grazing board serving as the centerpiece to your Thanksgiving table. This long serving board is a new holiday entertaining mainstay for me. Bonus: This also allows your centerpiece to do double duty as an appetizer. There is nothing to hate about that!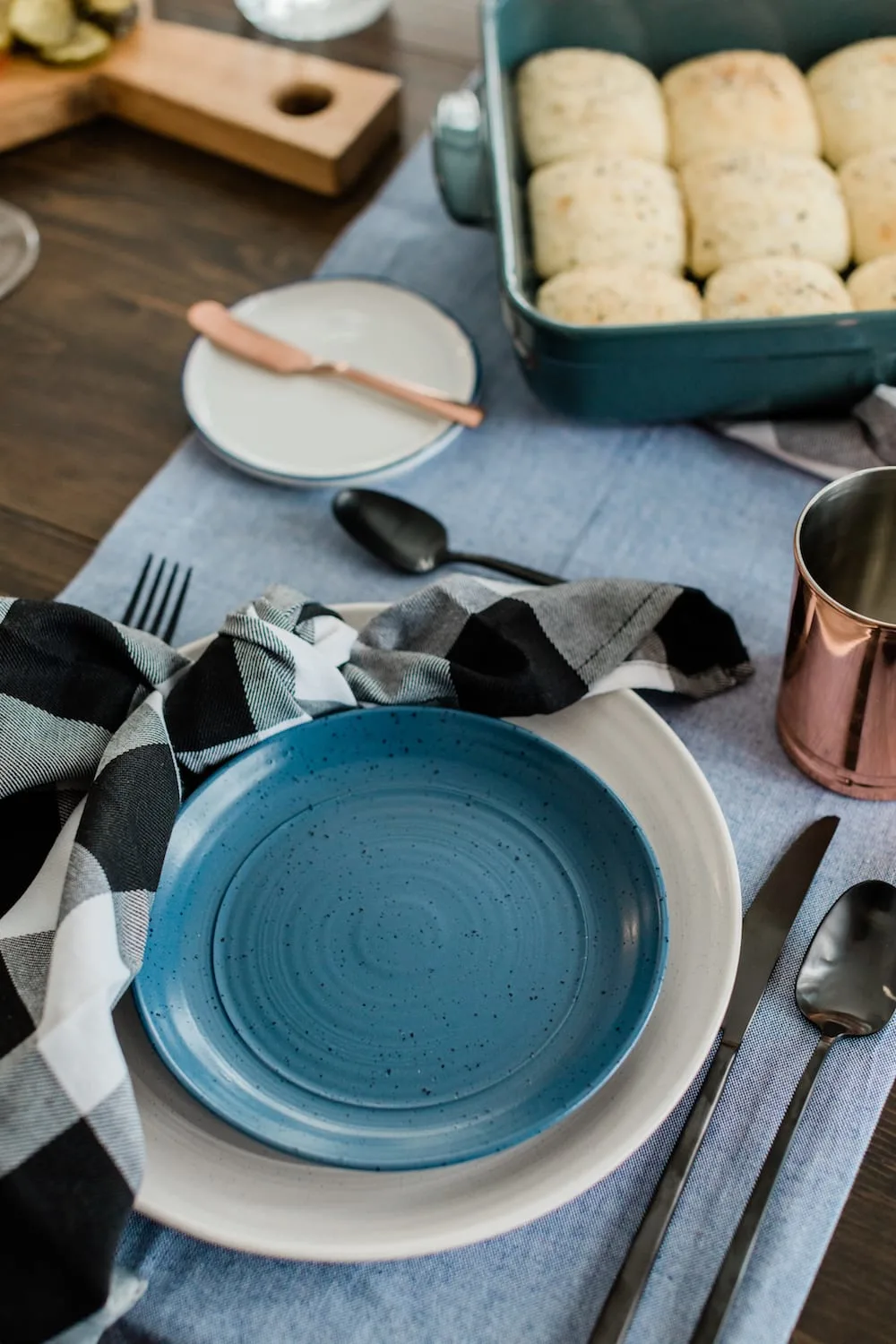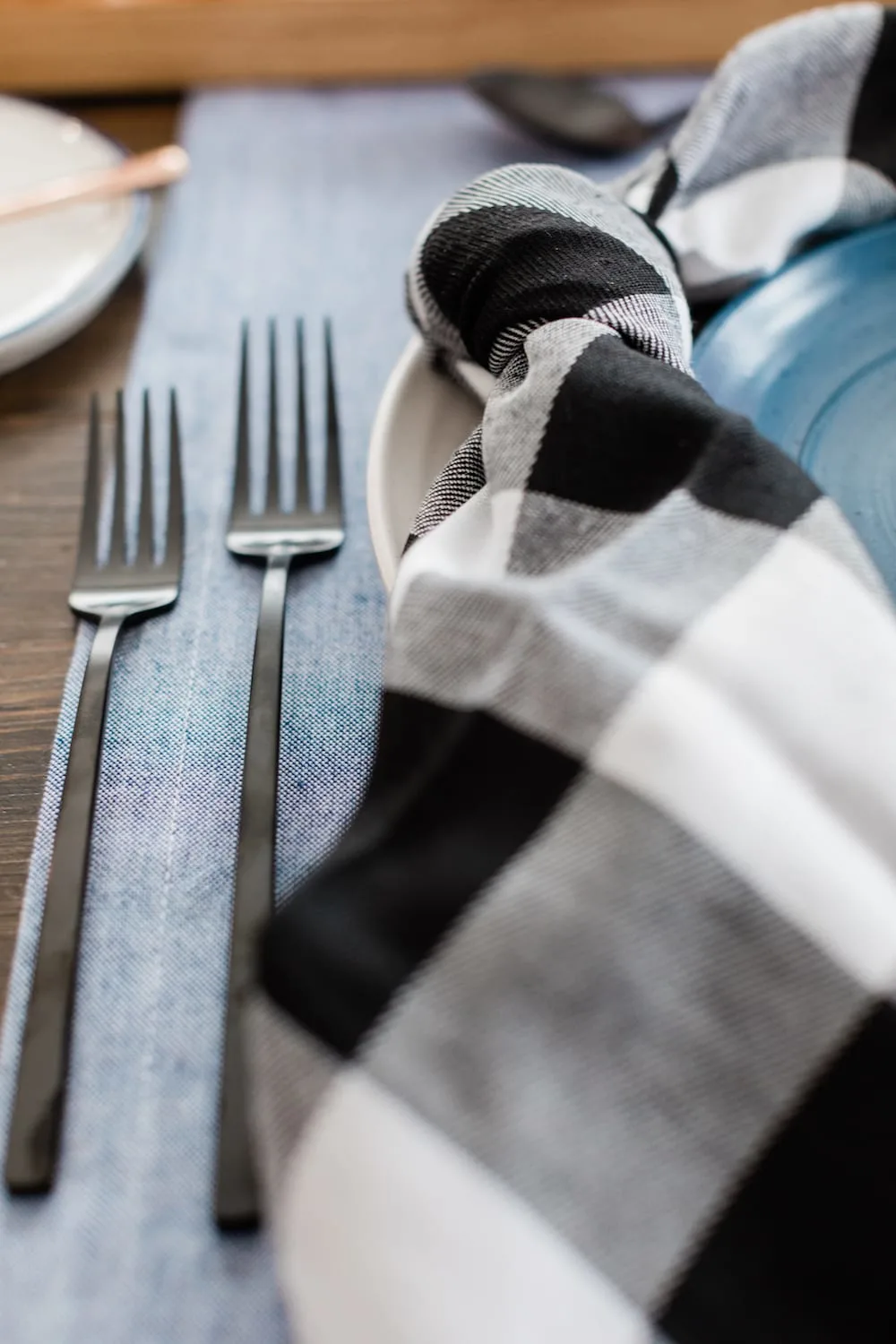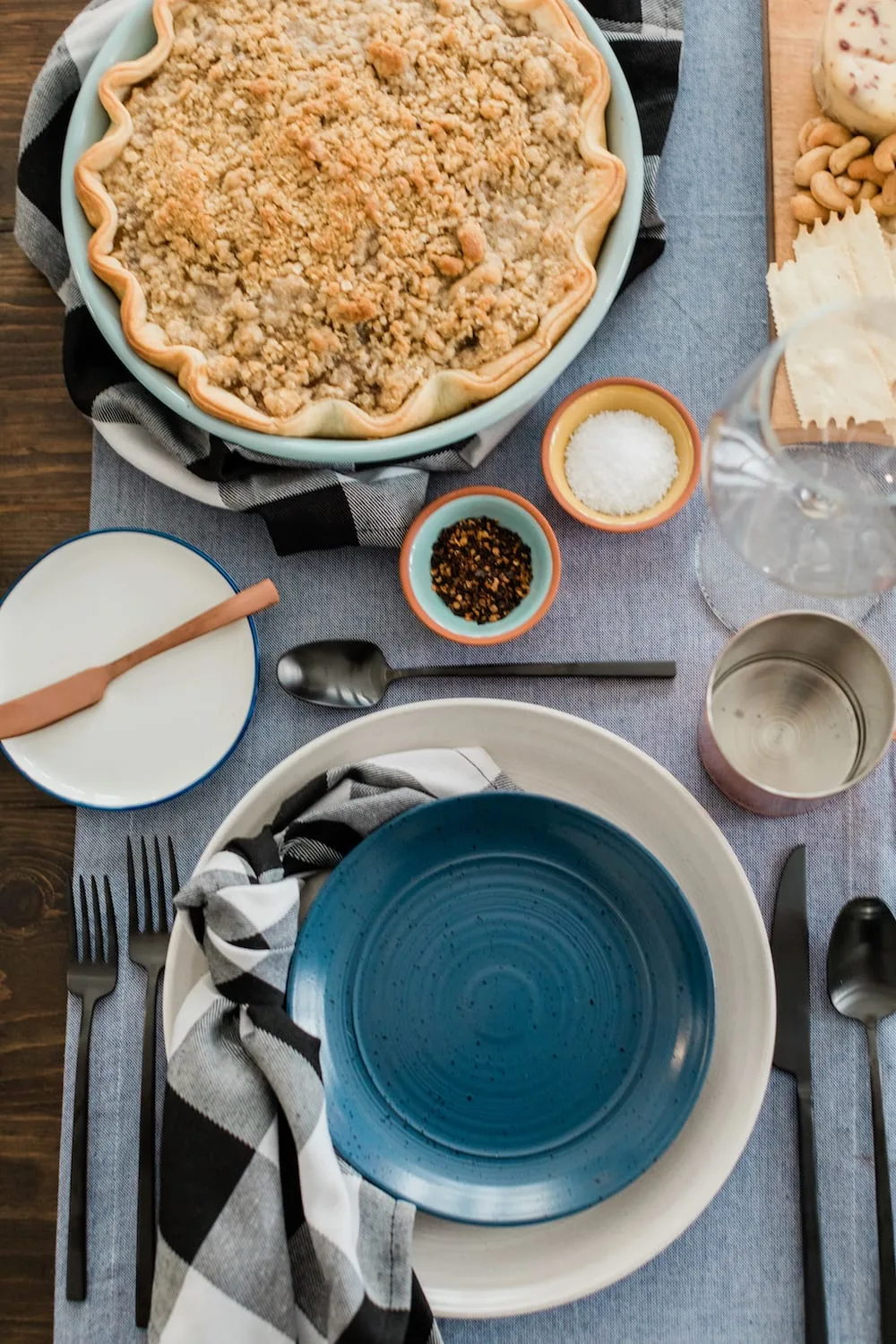 Tip 3: To instantly add a sense of pomp and circumstance to your table, layer up the place settings. A dinner plate, salad plate, full service flatware, bread plates with cute little knives, copper mule mugs and wine glasses lend a sense of elegance, while still being approachable. Most of us associate lots of glasses and silverware with a "fancy" table so bring it on when it comes to setting a holiday dinner table.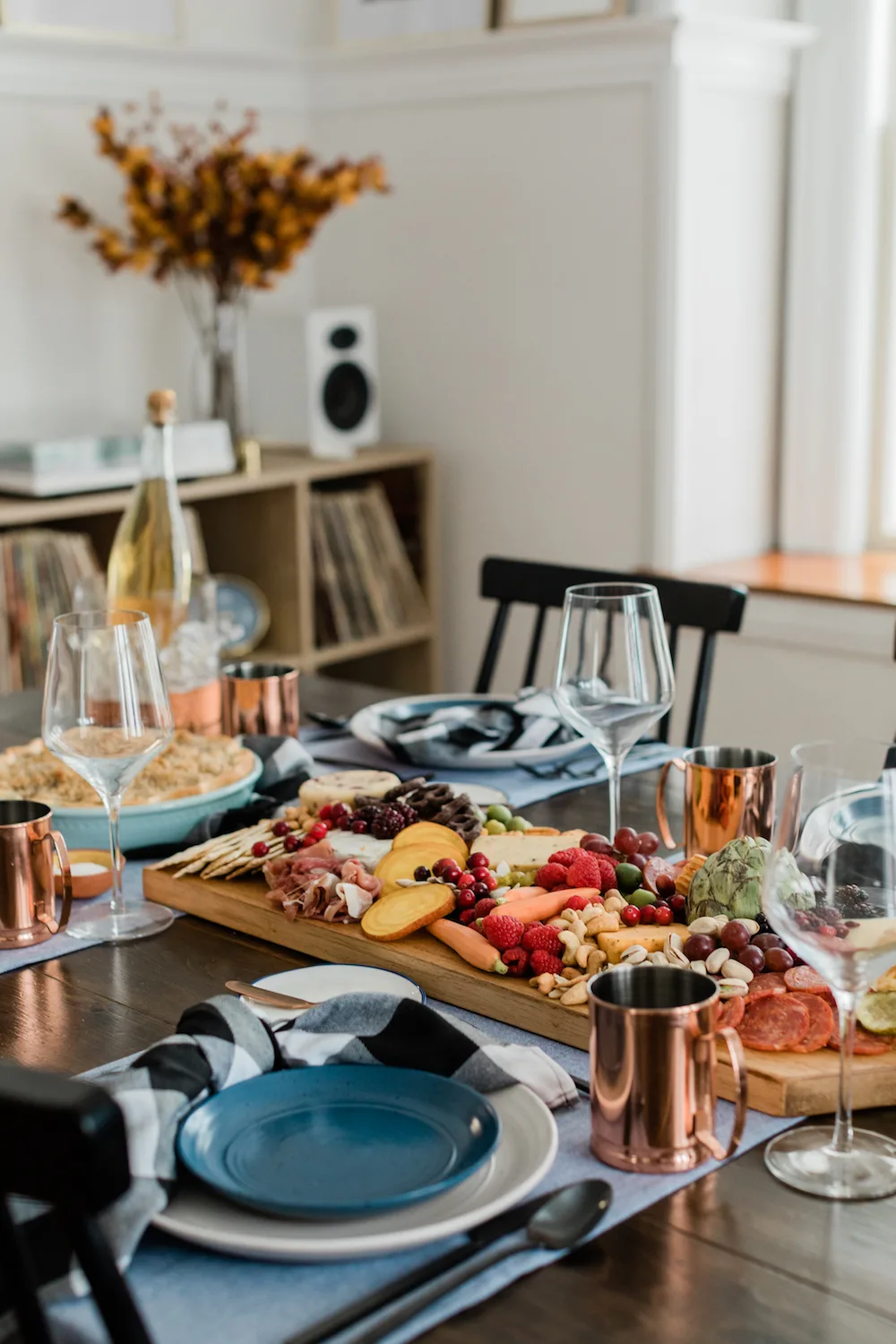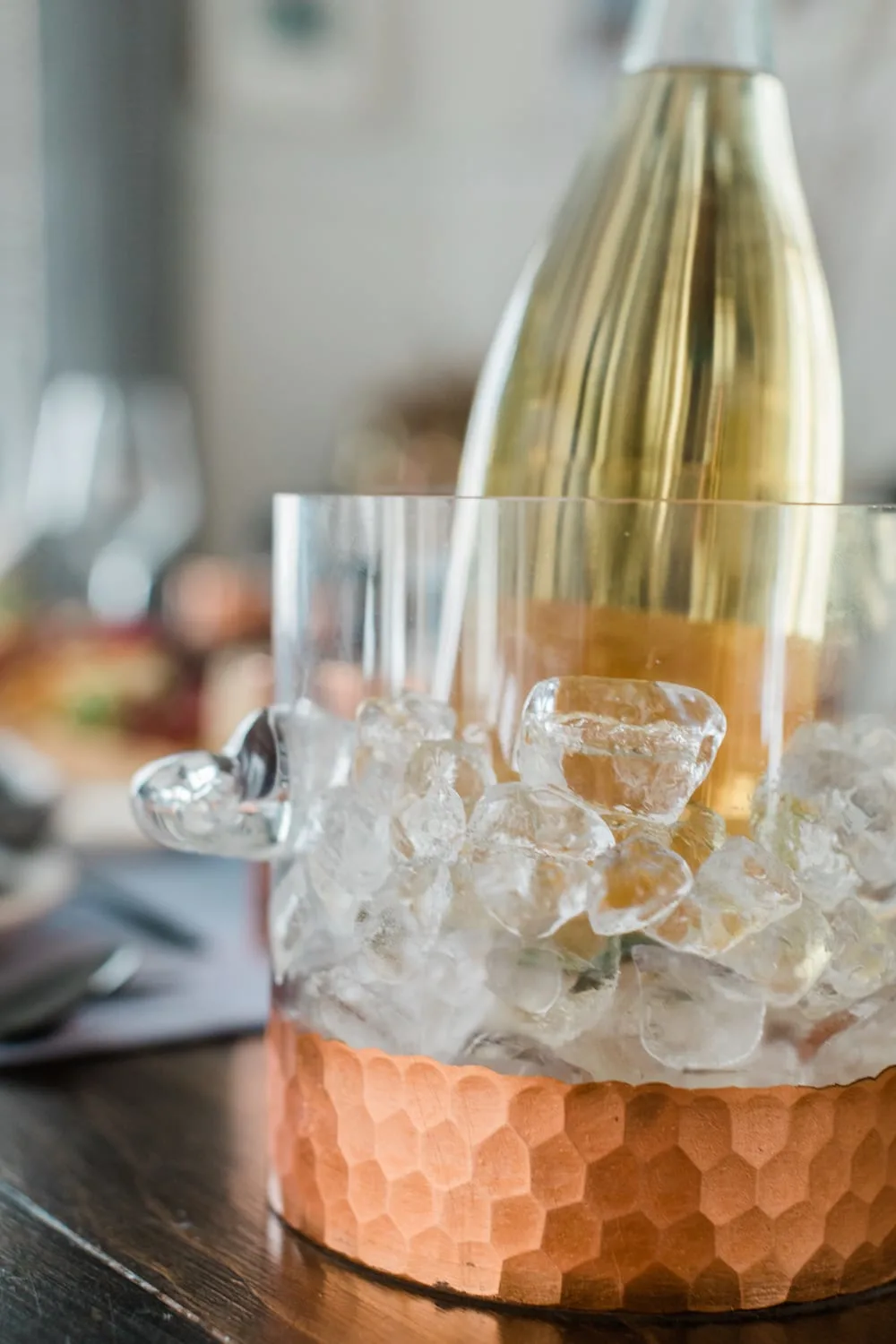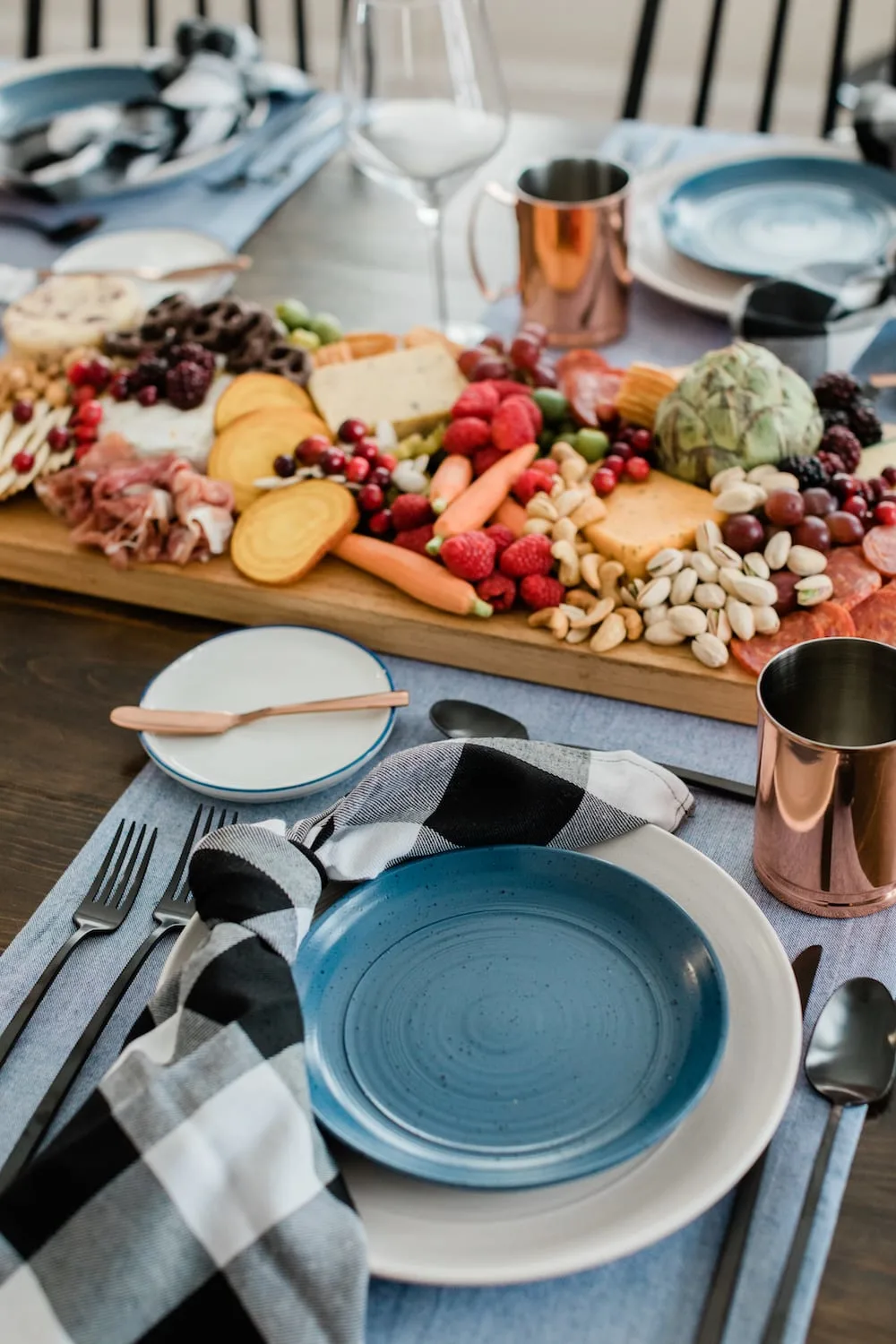 Tip 4: Mix up your color palette! Not everything has to fall into the traditional holiday colors in order to feel vibrant. Here I mixed various shades of blue with black buffalo check napkins, matte black flatware and touches of copper in the mugs, butter knives and on the ice bucket. The combination is so pretty yet slightly unexpected. Not only is it more interesting, but it allows me to use all my favorite Bed Bath & Beyond pieces more frequently throughout the year!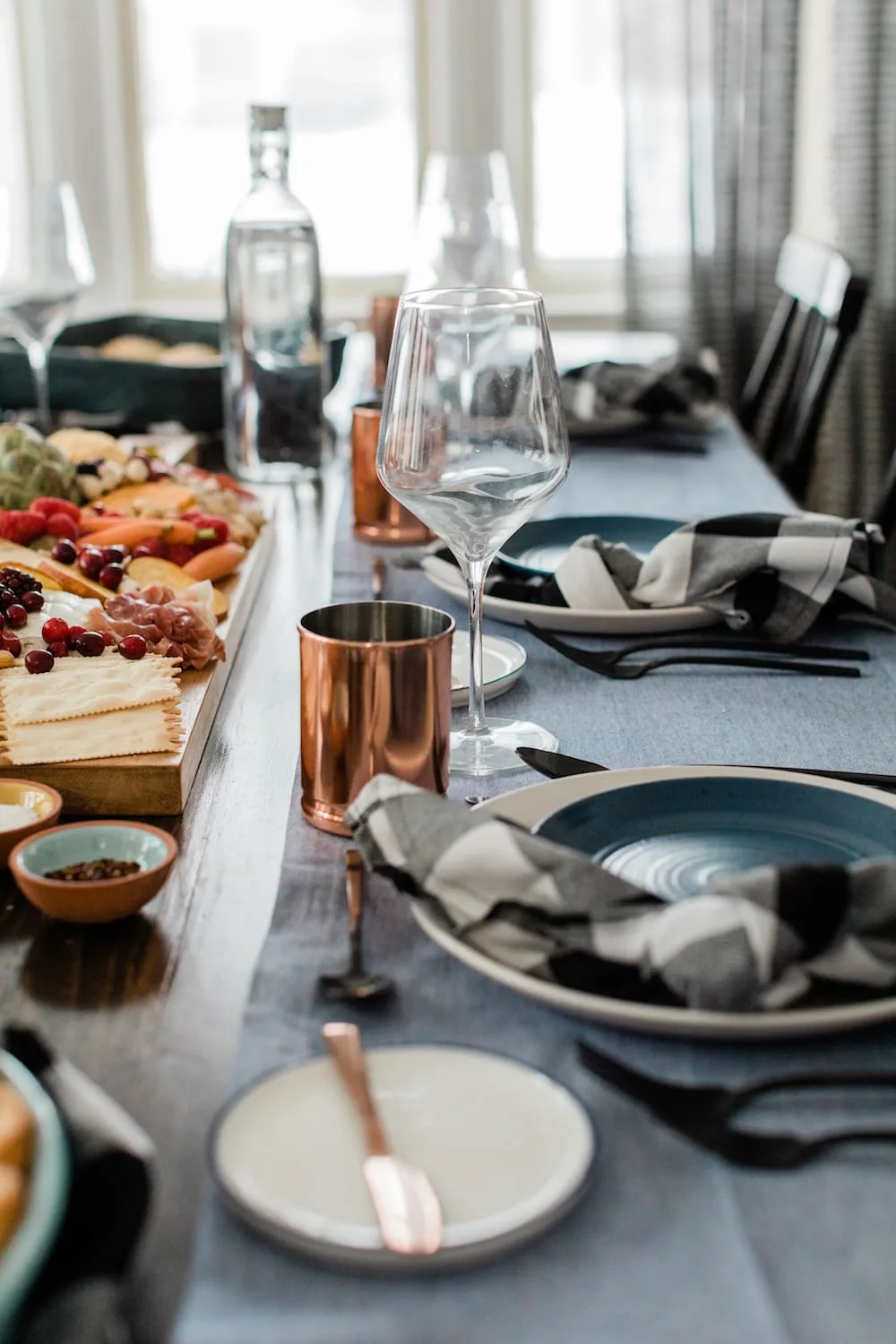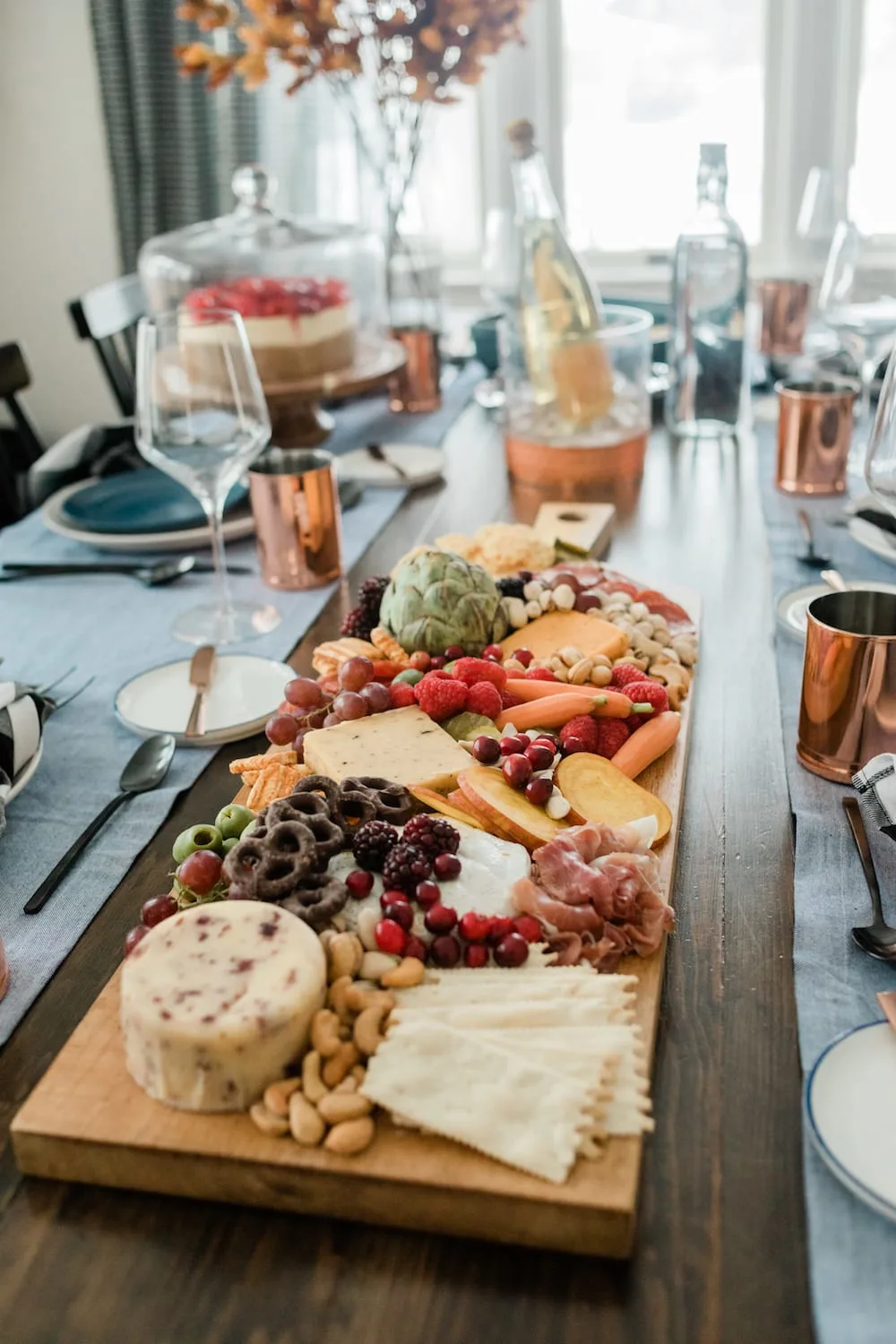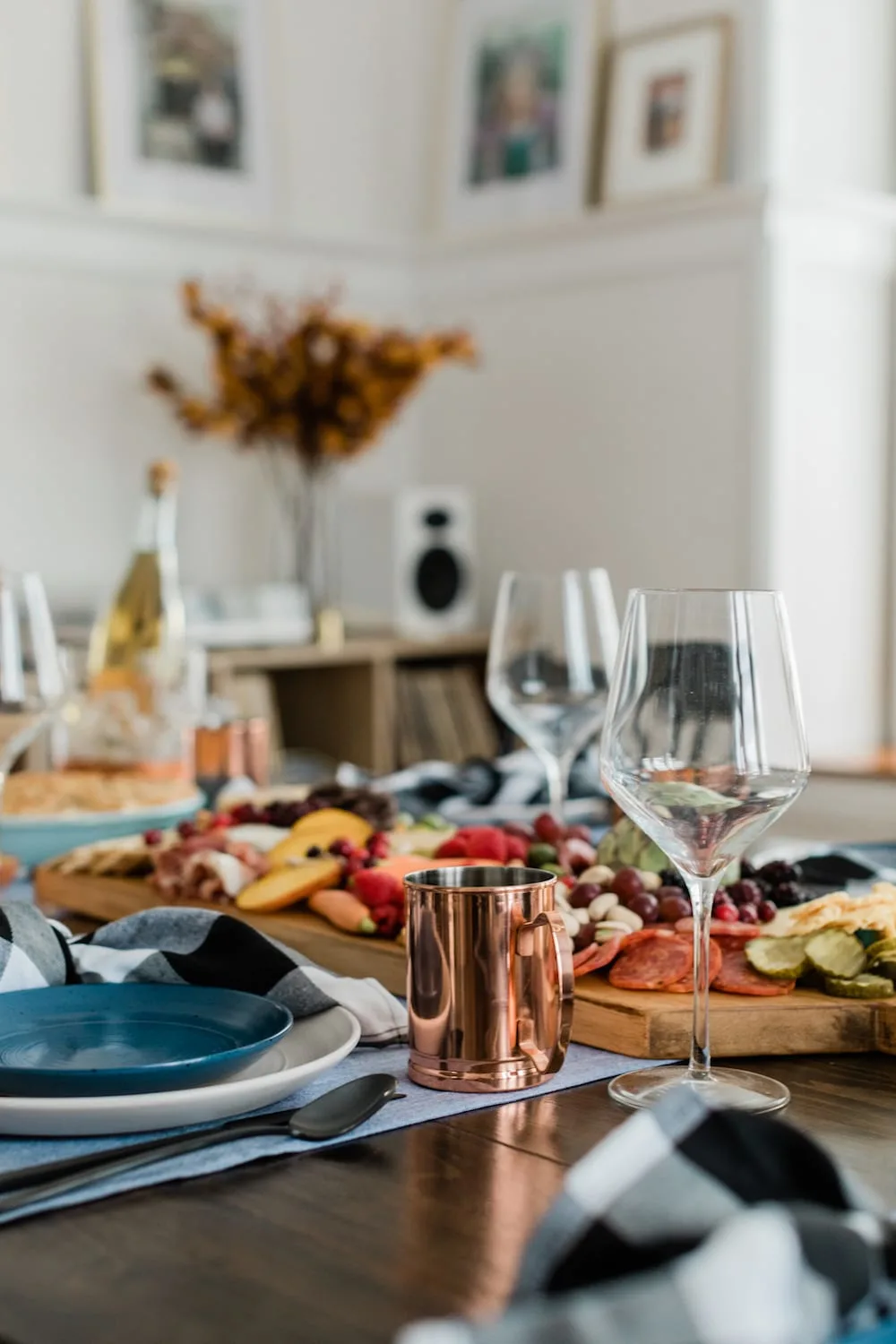 Tip 5: Enjoy the process! Seriously. It's so important that in the act of coming together in celebration we don't make our lives overly complicated. That's such a huge part of why I love Bed Bath & Beyond and the fact that I can shop either at my local store or online as I'm preparing for the holidays.
Shop My Thanksgiving Table Picks
Dinner plates
Salad plates
Black flatware
Copper butter knives
Bread plates
Wine glasses
Copper mule mugs
Terra cotta pinch bowls
Wood serving board
Glass and copper ice bucket
Chambray table runners
Buffalo check napkins
Kate Spade pie plate
Casserole dish
Wood domed cake stand
Flip top water bottle
[Art direction + photography by Cyd Converse .]
This post was sponsored by Bed Bath & Beyond. I received compensation for this post, but all opinions are my own.