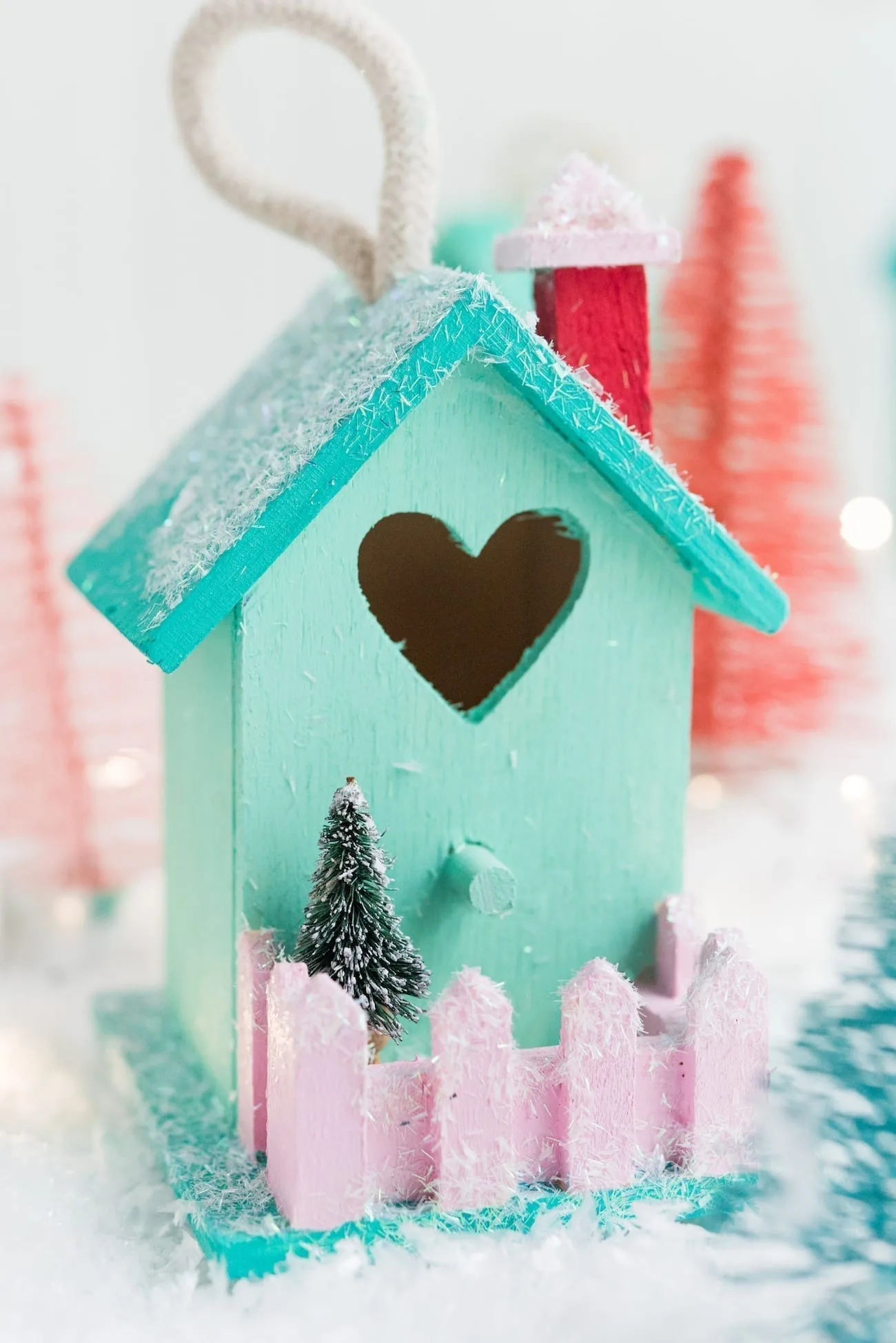 Full disclosure! The inspiration for this project was born entirely from my pal Kelly's DIY colorful Christmas village that she created last year. Last week I found myself in the wood aisle in Michael's sourcing pieces for another project and I decided to check out the wooden houses since I had Kelly's project bookmarked and wanted to start a village of our own for our family this year. Lo and behold, I also spied these tiny little birdhouses and instantly knew I needed to transform them into ornaments. A tiny hanging Christmas village made from birdhouses?! I couldn't resist that level of cute and so out came the glitter and the glue!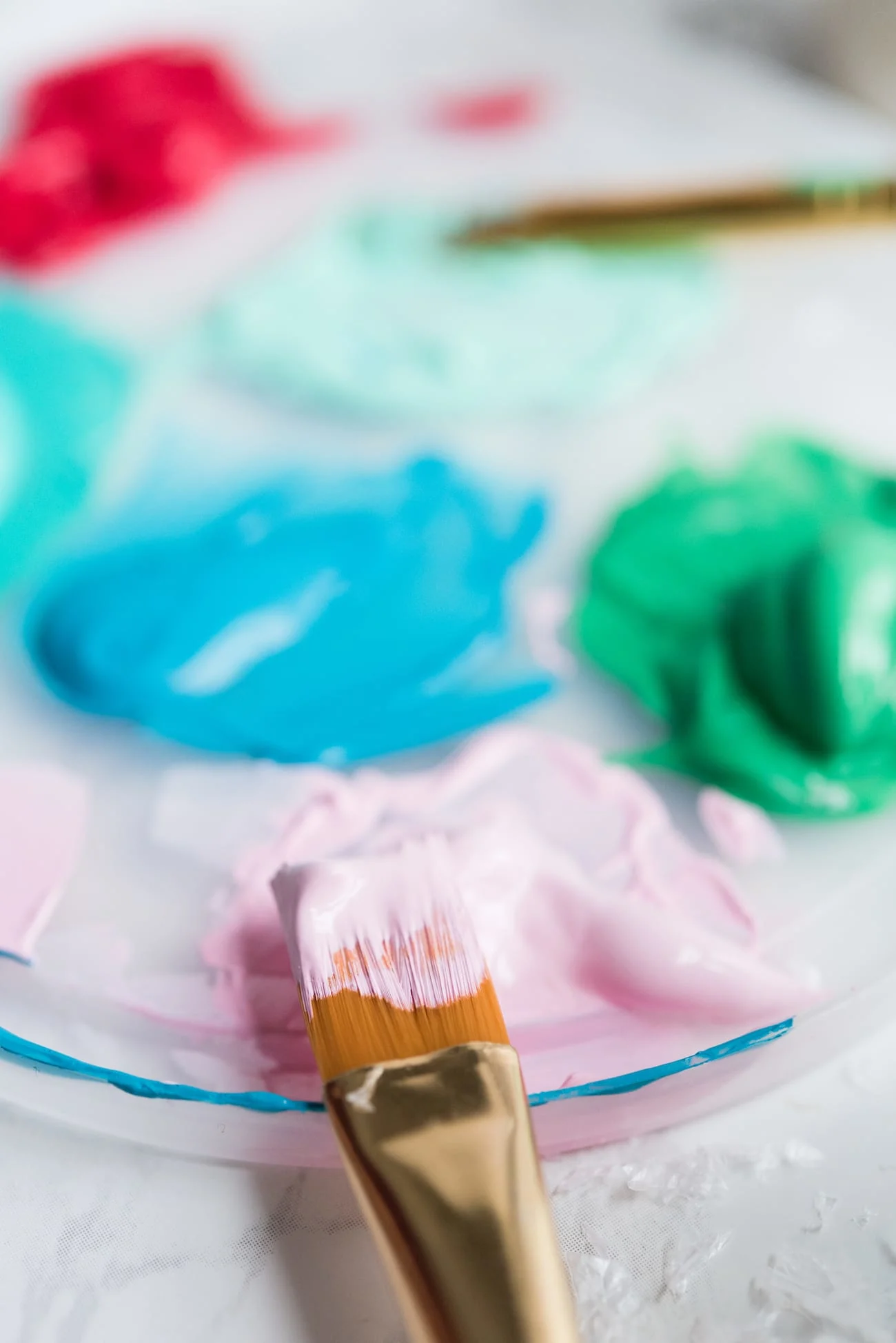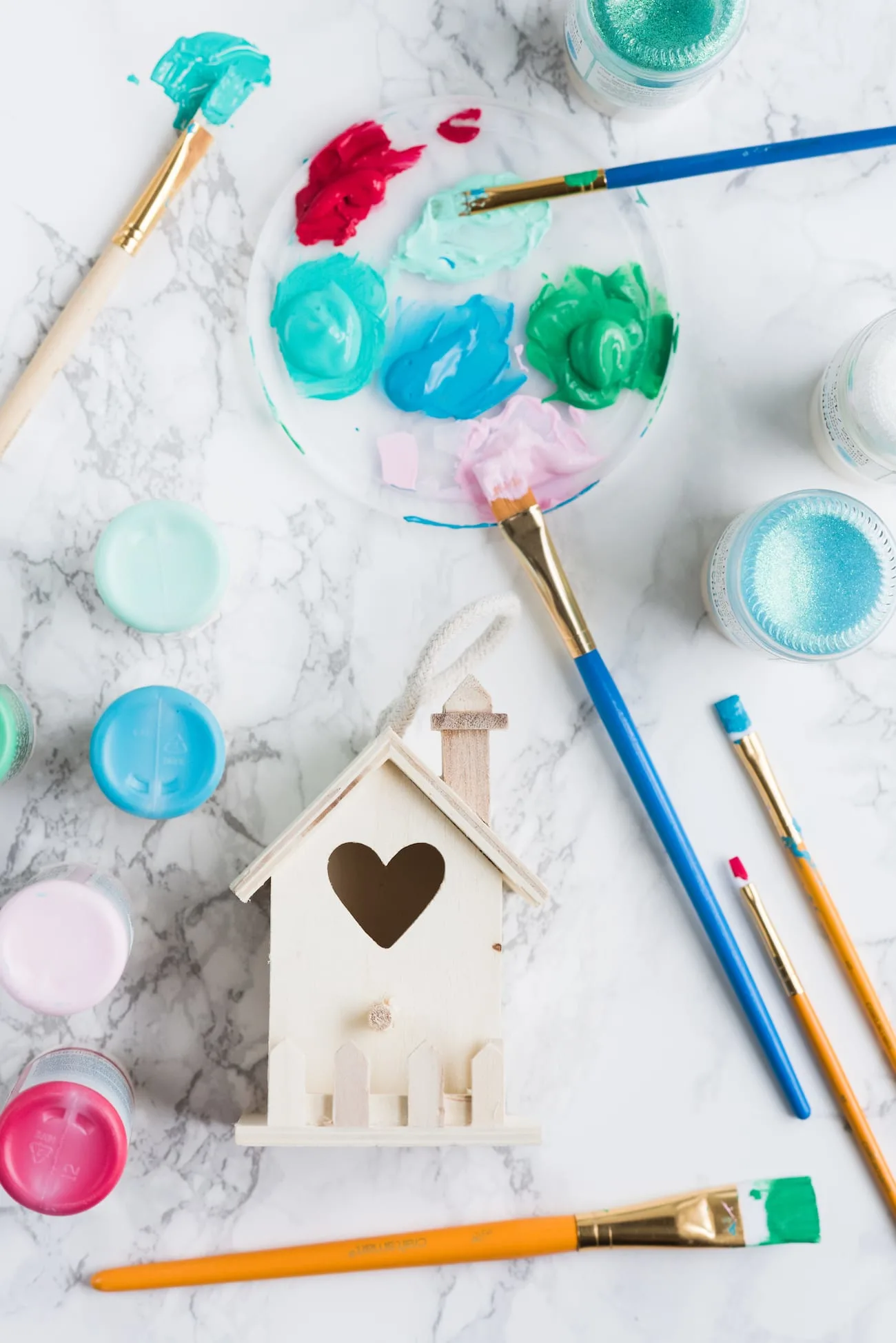 Kelly's village was also made from birdhouses, but hers are a much larger scale. These little guys are all under 6″ tall and cost just $1.00 a piece at Michael's. Plus! I love that they come pre-strung so they're all ready for hanging as ornaments. In all, it took me between five and six hours to create the grouping of five ornaments, including dry time.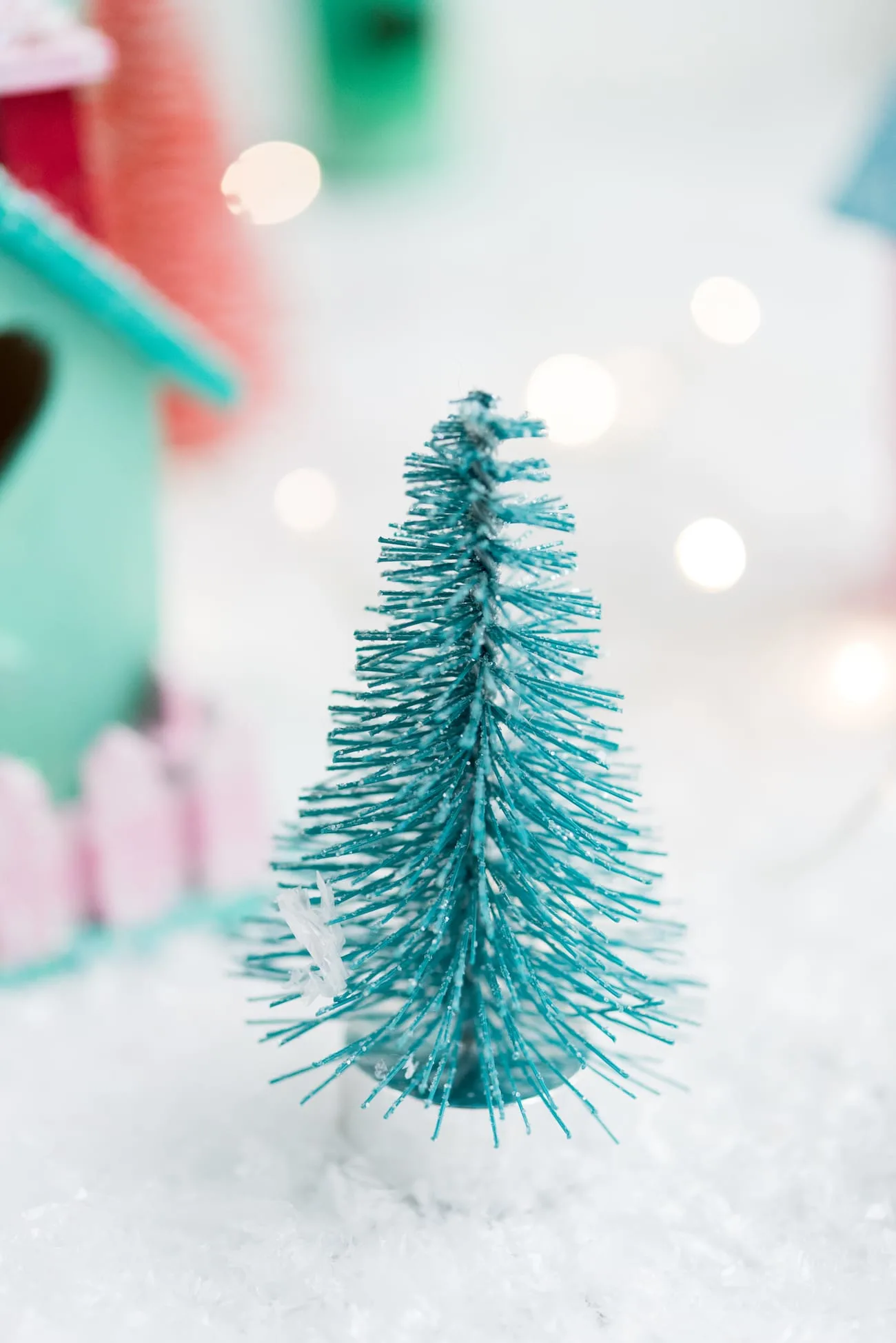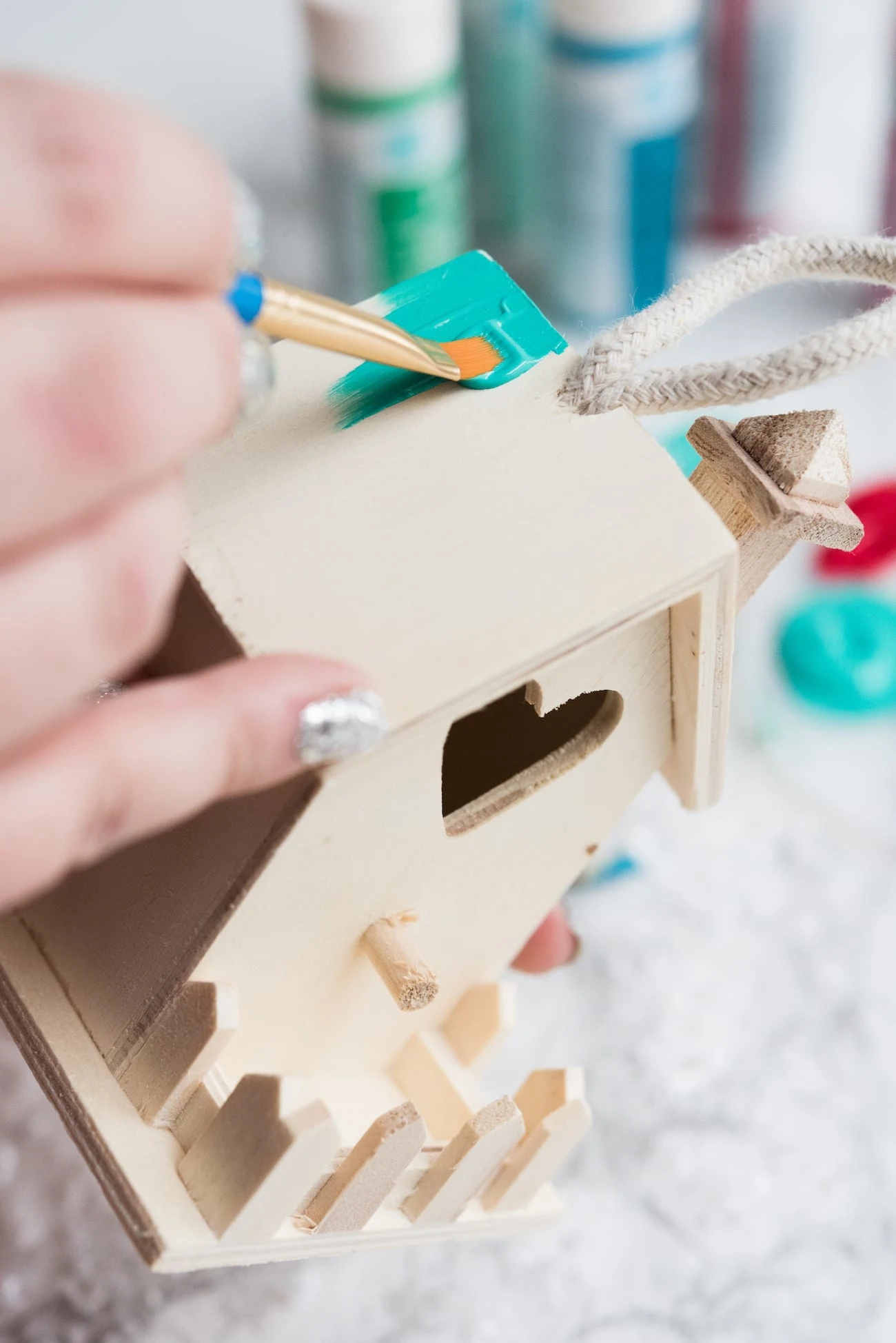 The process is pretty straightforward here! Before painting I used a piece of extra fine sand paper to smooth off any rough edges and then wiped each house with a damp cloth. I then used basic craft paint to paint each house. I found that most colors covered the balsa wood of the houses in just one coat!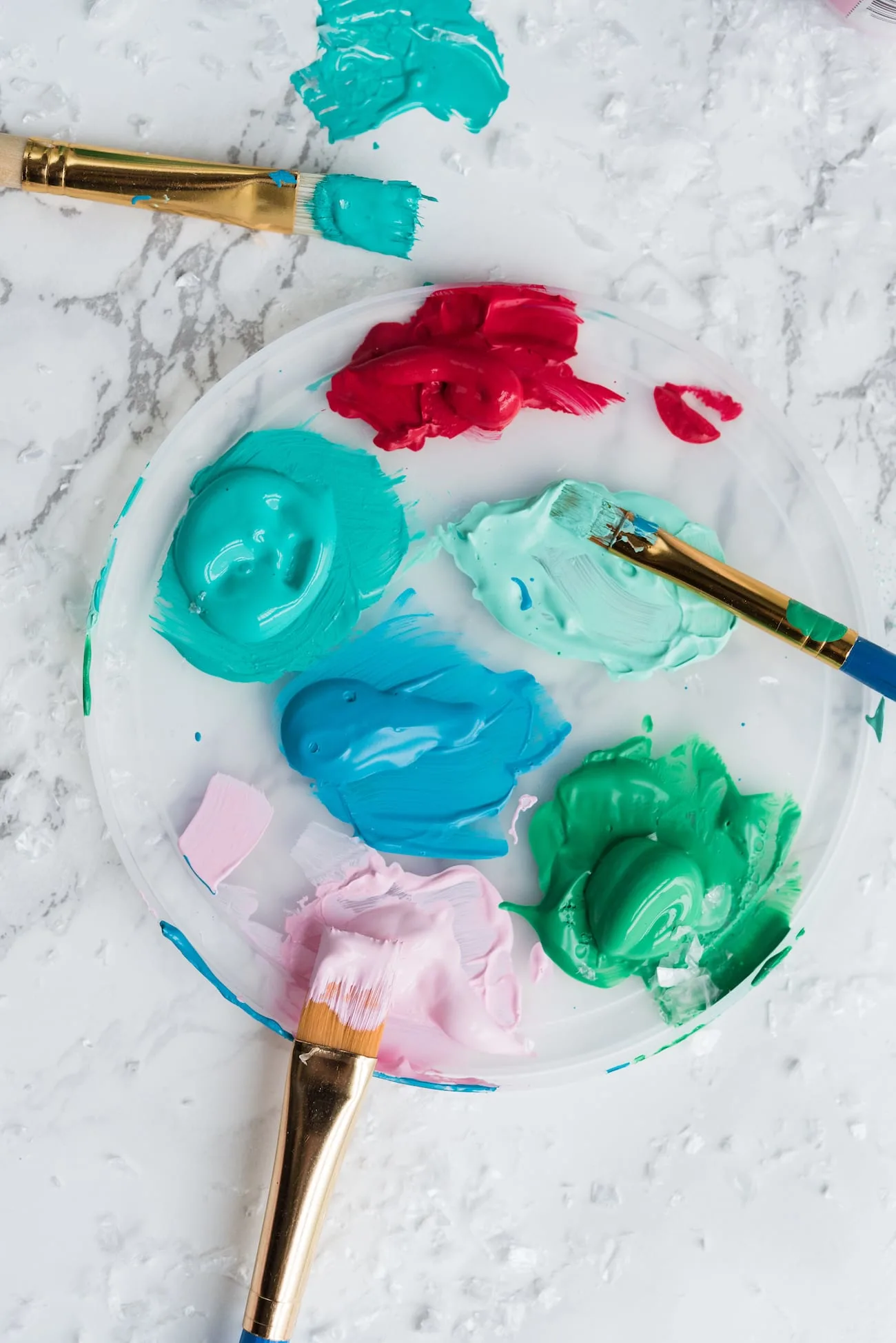 After all the houses were painted and completely dried, I applied a thin layer of ModPodge and then sprinkled glitter over top to accent each house. I used glitter I already had on hand and I found that for the scale of these houses a tinsel glitter worked best. I also added a couple of tiny little trees that I had laying around, too! I wanted to add a few itty bitty wreaths, but couldn't find any around town. If you check out Kelly's original post she links to some adorable house-decorating supplies! Oh and I still totally plan to make a full-sized Christmas village for displaying, too, I just got a jump on things with my village ornaments. They're so sweet, don't you think?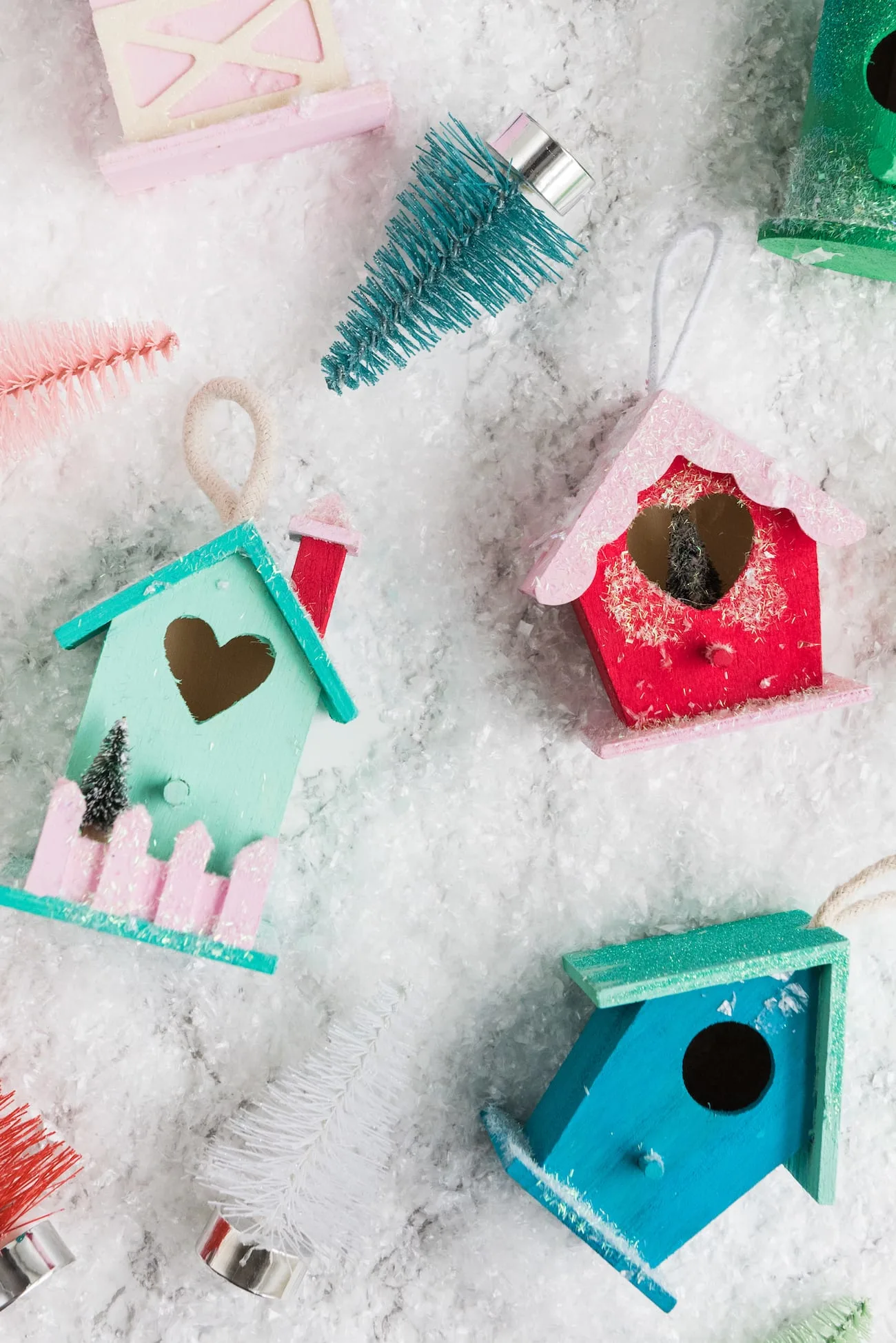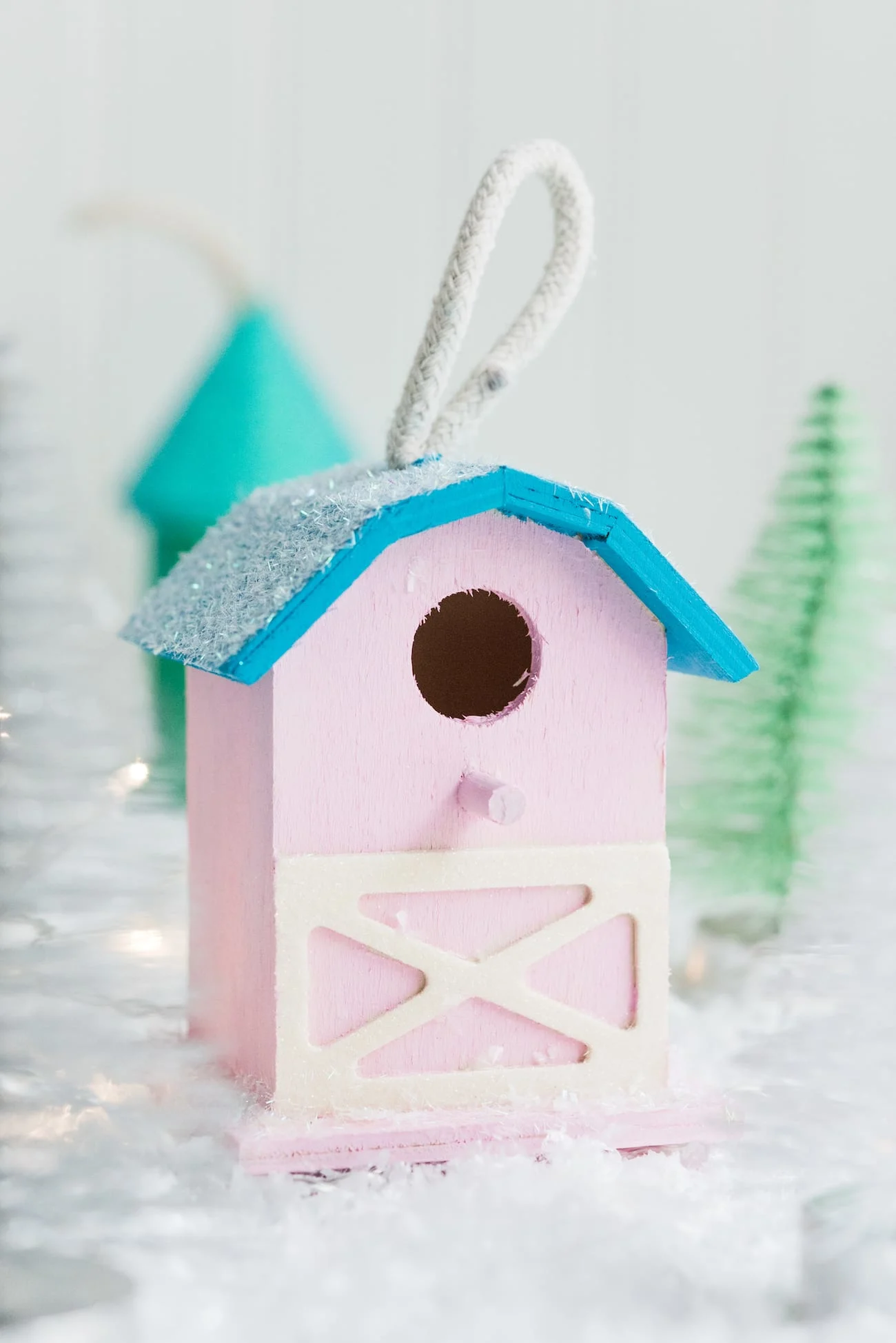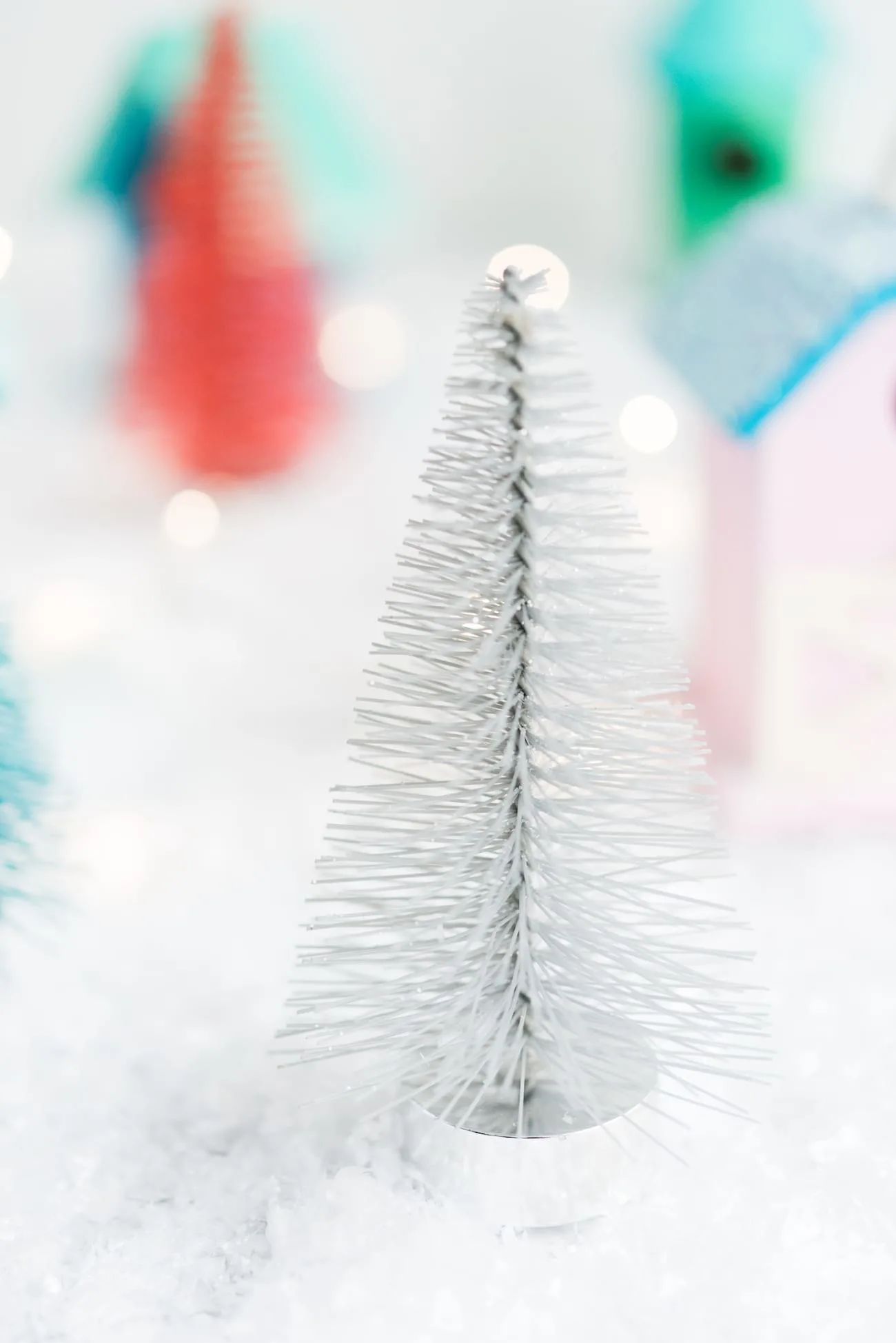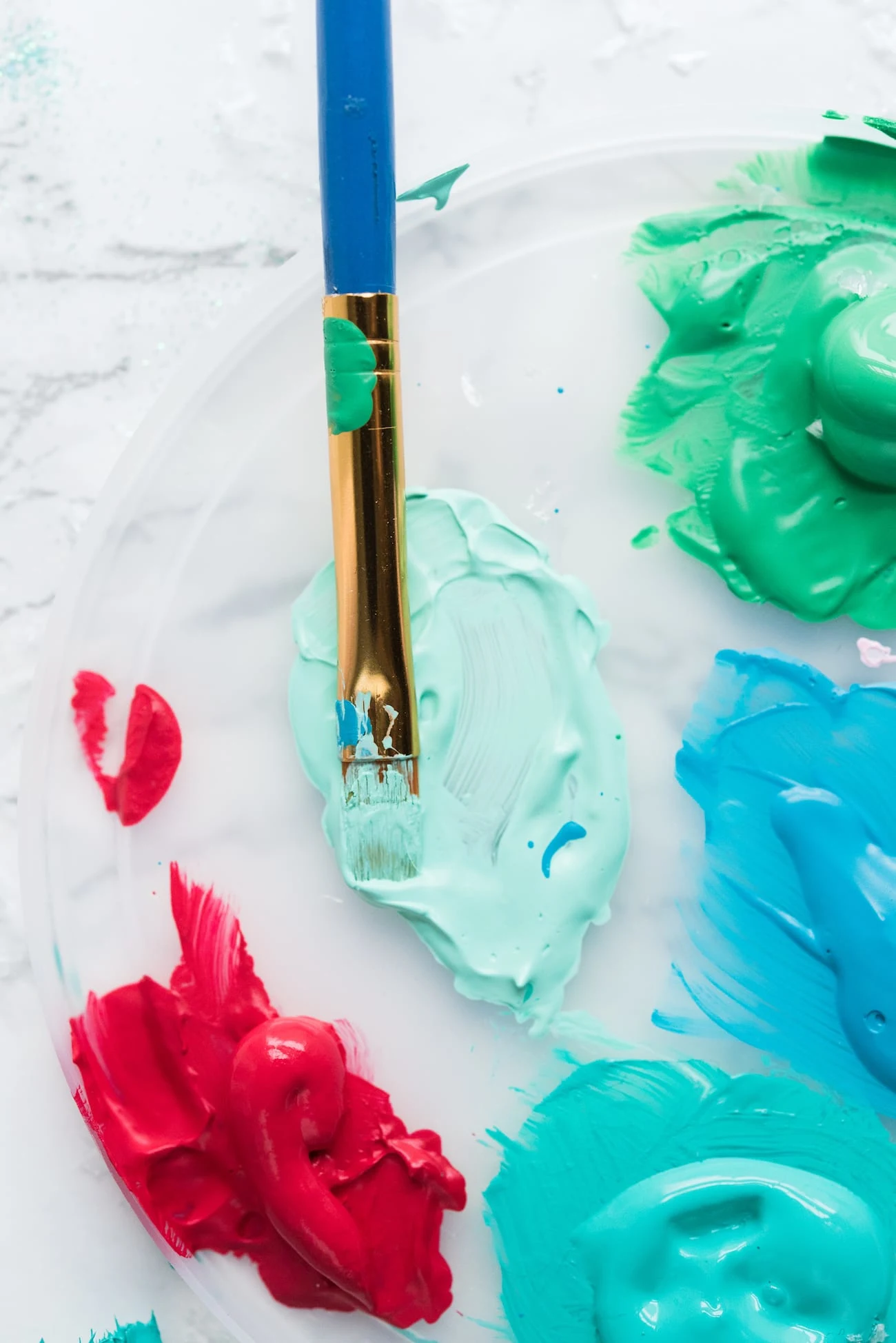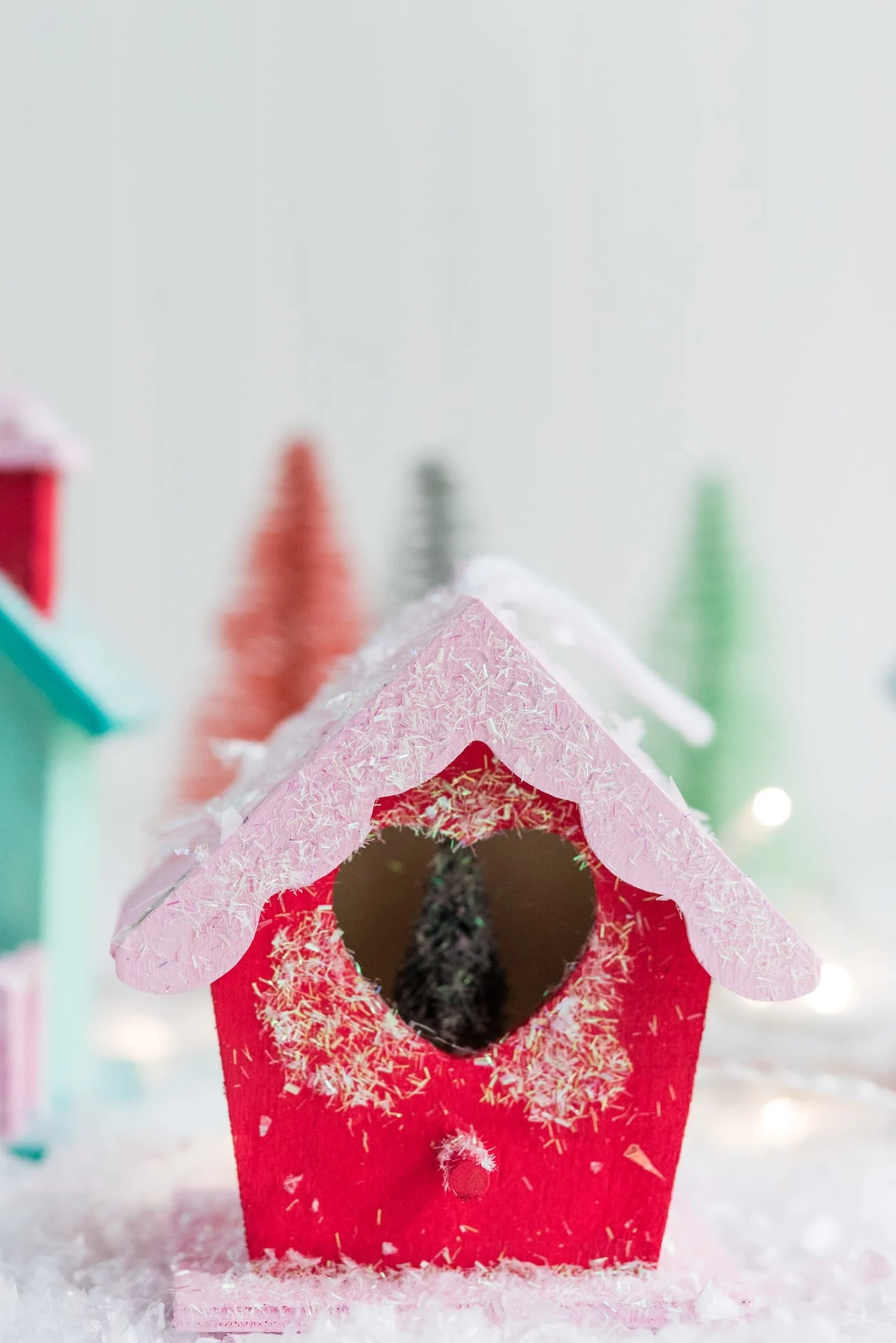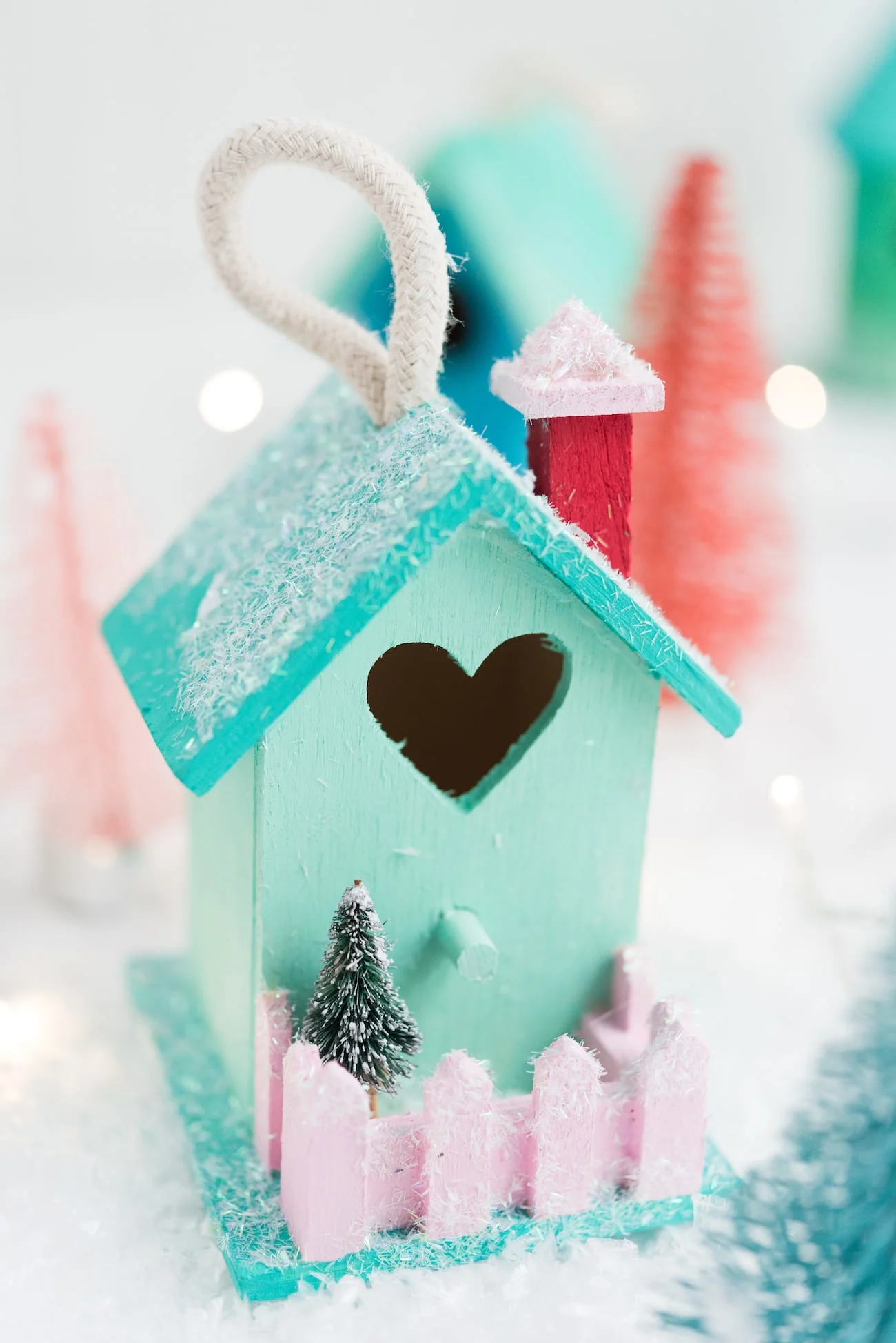 [Art direction + styling by Cyd Converse | Photos by Alice G. Patterson.]