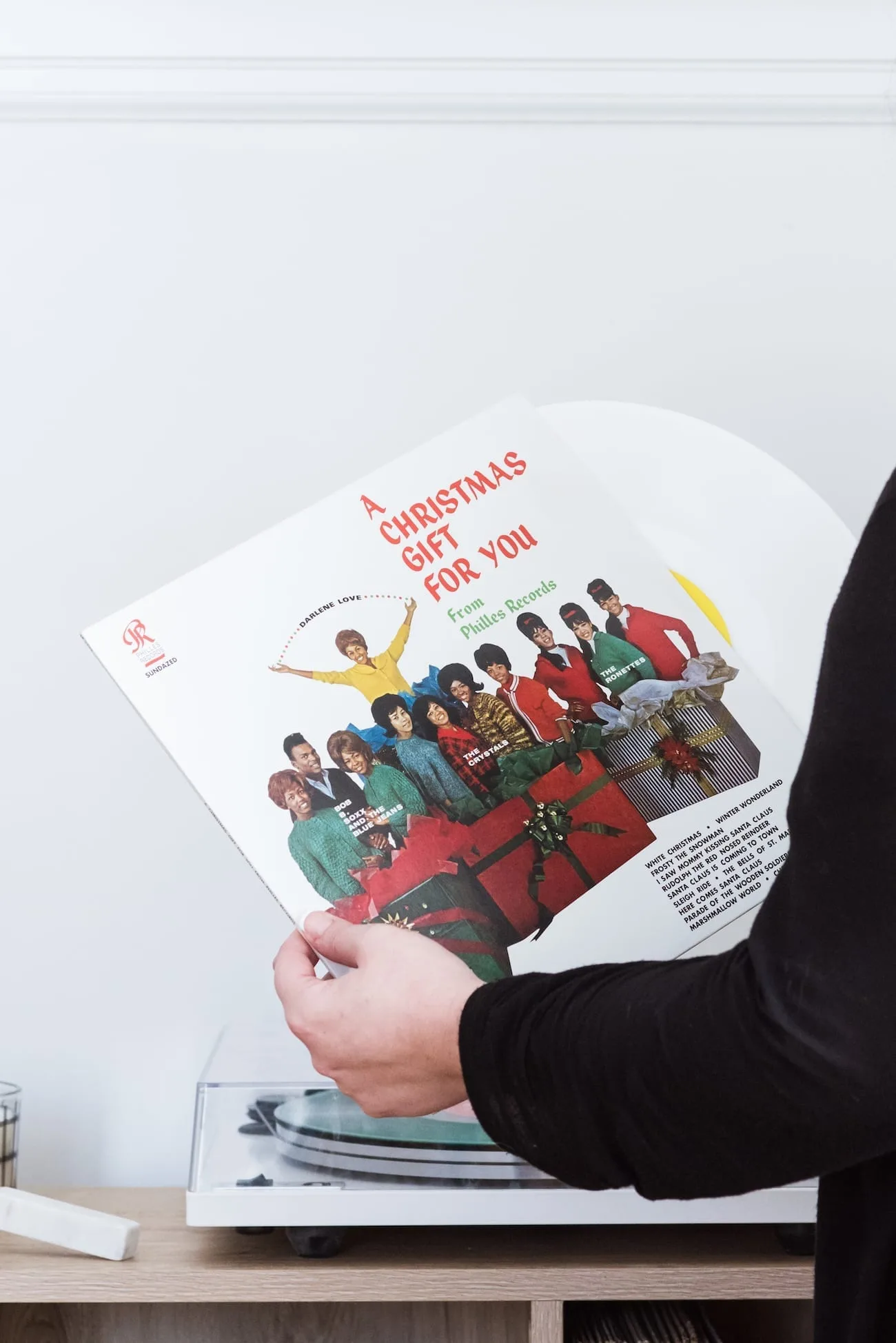 Some of you may remember that last fall we added a record player to our dining room, which is the absolute heart of our home. I immediately began stock piling Christmas albums on vinyl (duh) and it's become a teensy bit of an obsession now for our friends to check out whatever new finds I've added into the rotation when they come over for parties or to play cards on the weekends. While I am still eyeing a bunch I want to buy this year, here is my current list of favorite Christmas albums on vinyl!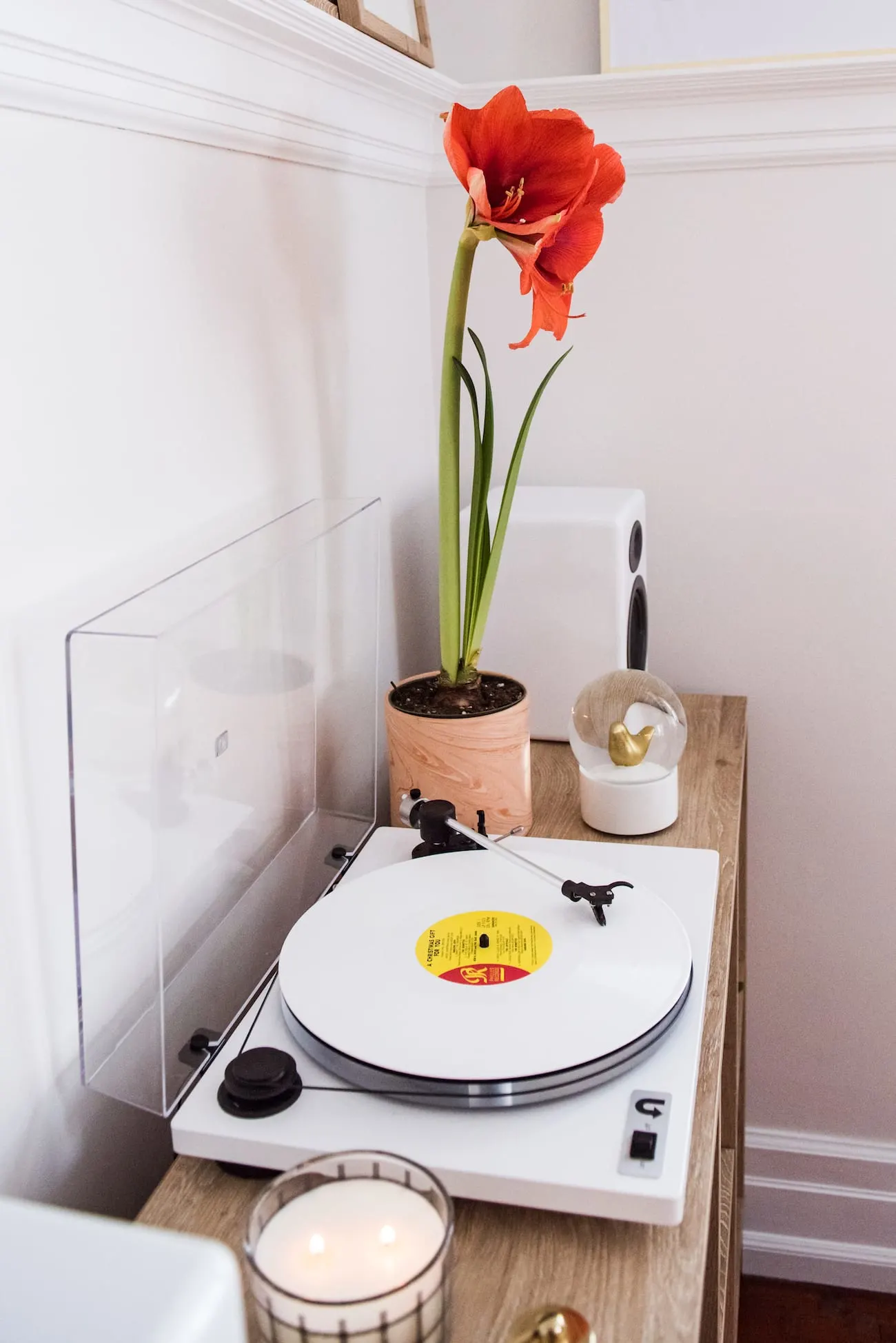 I get a lot of questions about where I source vinyls. The good news is, loads of new albums are being pressed to vinyl again so it's pretty easy! Amazon is my go-to, in addition to eBay where it's easy to find both new and vintage vinyls. I also find that Urban Outfitters has loads of interesting picks on vinyl all the time, covering loads of genres. Finally, ask your neighbors, friends and your friends' parents to look in their attics! We've scored dozens of albums for free that way. Local consignment shops and garage sales are hot spots, too. Most people in my parents' generation have completely written off vinyl (which makes sense), but it's now our preferred way to listen to music.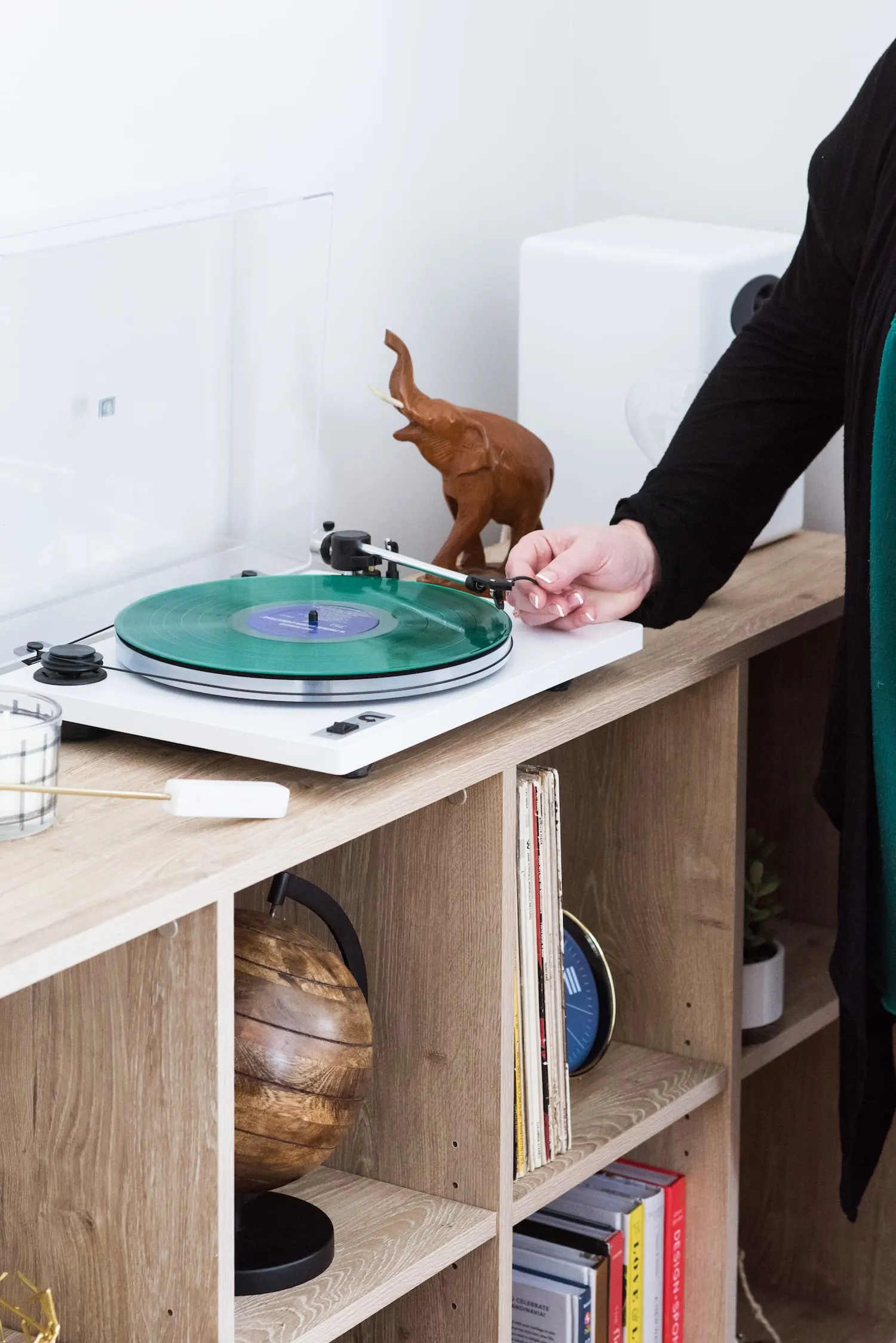 Also, for those who have strong opinions about Christas music (ahem, like me), I'd love to have you chime in with your favorites! I have some favorite holiday albums not listed here because I listen to them more as individual songs sprinkled throughout a play list or playing on Spotify versus on vinyl. Speaking of, you can check out my ever-evolving The Sweetest Occasion Christmas Playlist and follow along on Spotify! I update it each year with new favorites. If you have questions about our record player setup, you can see my review of our record player setup to get started!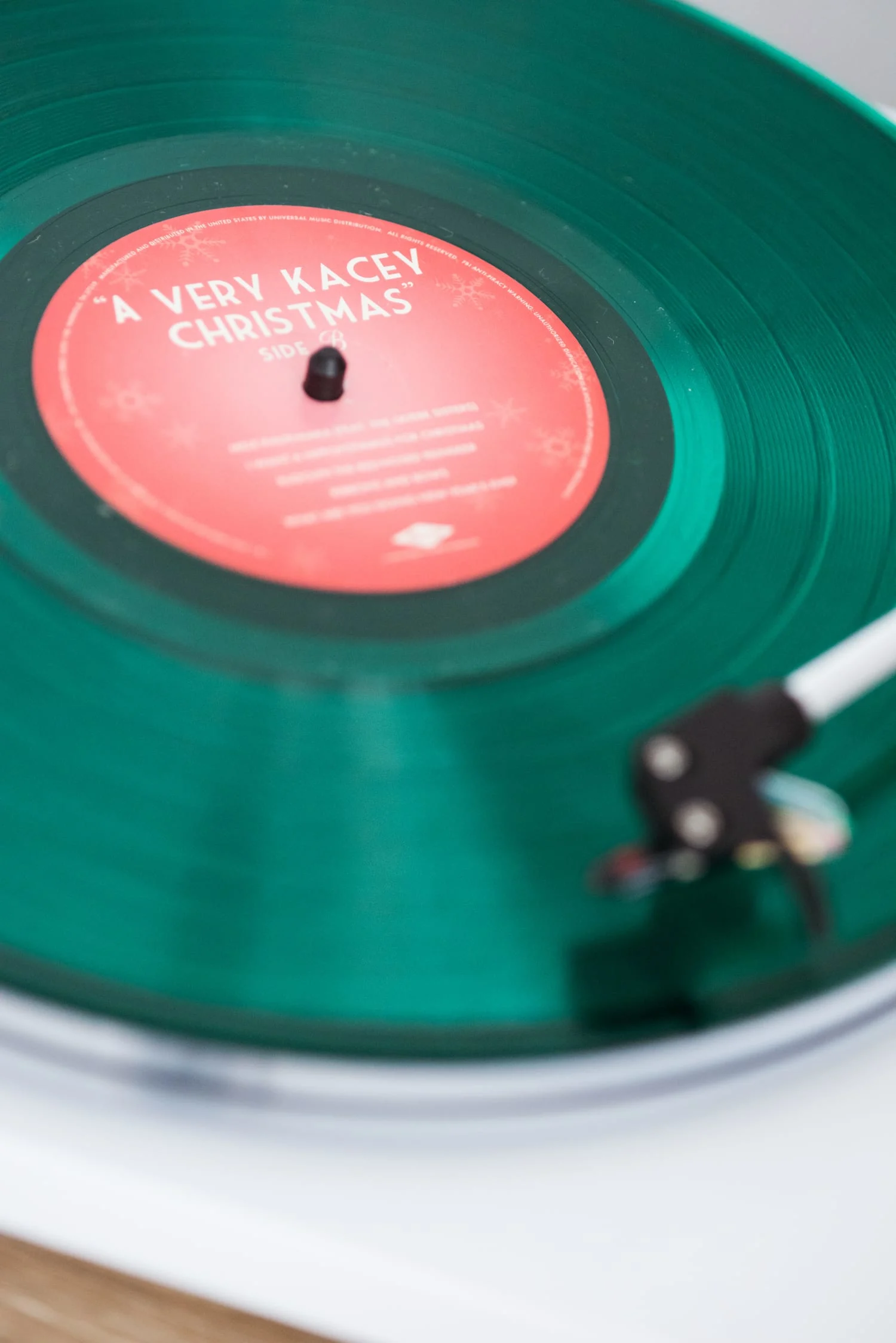 My Favorite Christmas Albums on Vinyl
(May contain affiliate links. Read more about our site policies!)
[Photos by Alice G. Patterson for The Sweetest Occasion.]