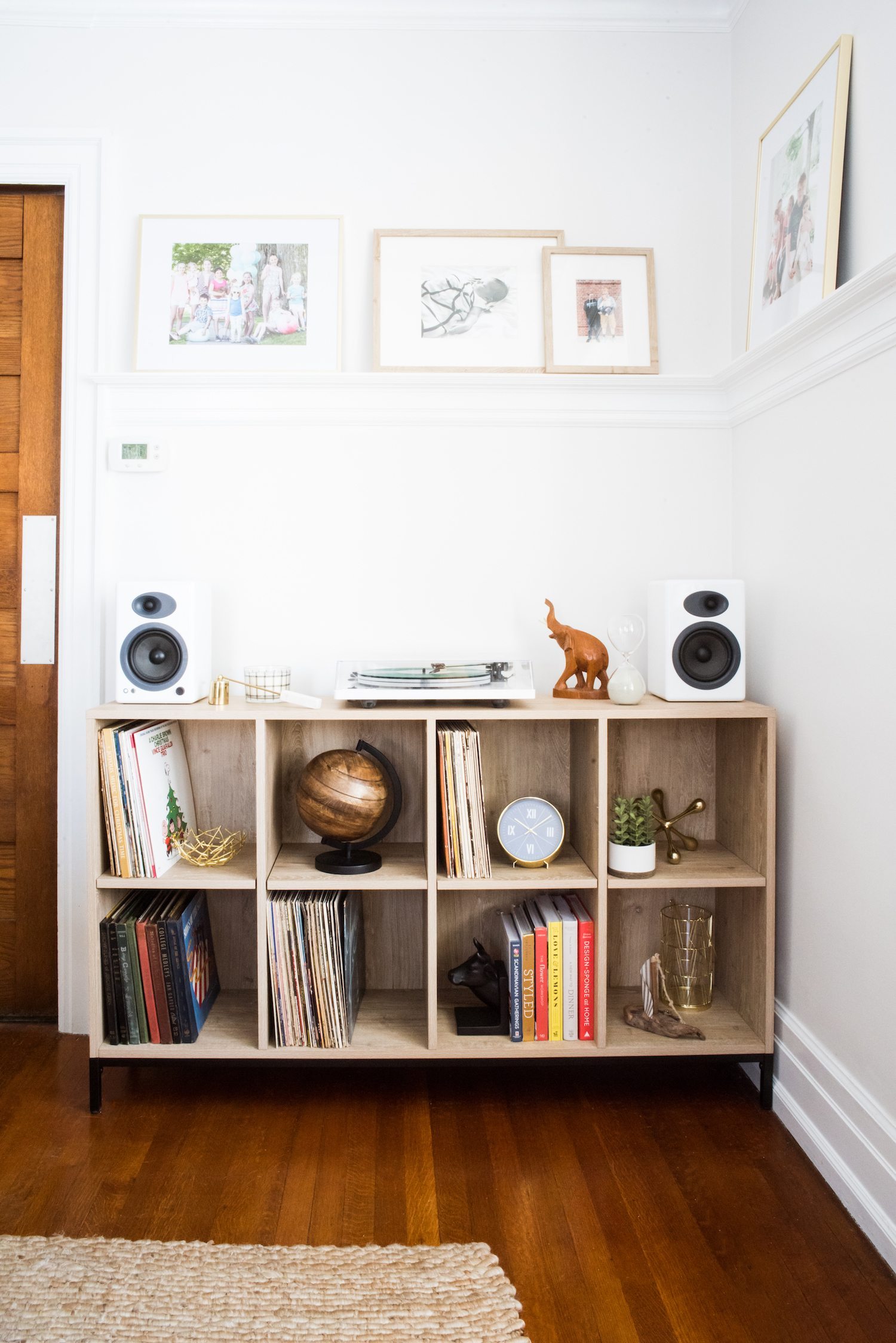 A few months ago I found myself really really wanting a record player for our dining room. As a kid my grandmother always had a record player and stacks of vinyls that she'd play all the time (alongside her impressive 8 track collection), and lately it's just been something I've felt would make an amazing addition to our home. By now those of you following along on Instagram know that we made it happen and have been sending me tons of questions about which turn table we chose, how it sounds, which speakers we have to go with it, and a myriad of other questions. Apparently we aren't the only ones wanting a little vinyl in their life! Today I am sharing all the details on our particular setup, a review on how we're enjoying our particular components after a couple months of use, and thoughts on other options you can check out depending on your budget and interest level. Spoiler alert! We love the addition of a record player to our home and definitely don't think we'd ever go back to not having one.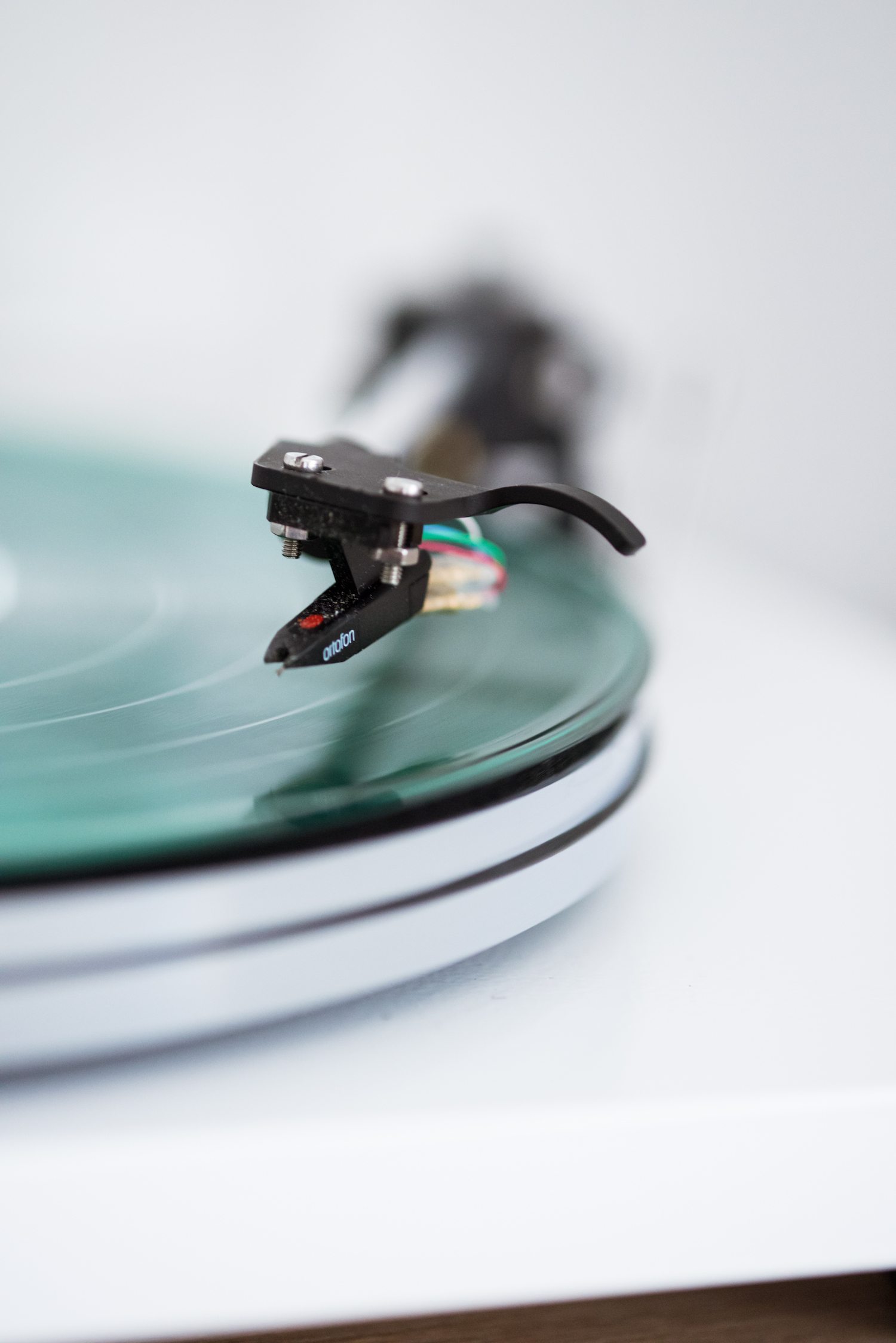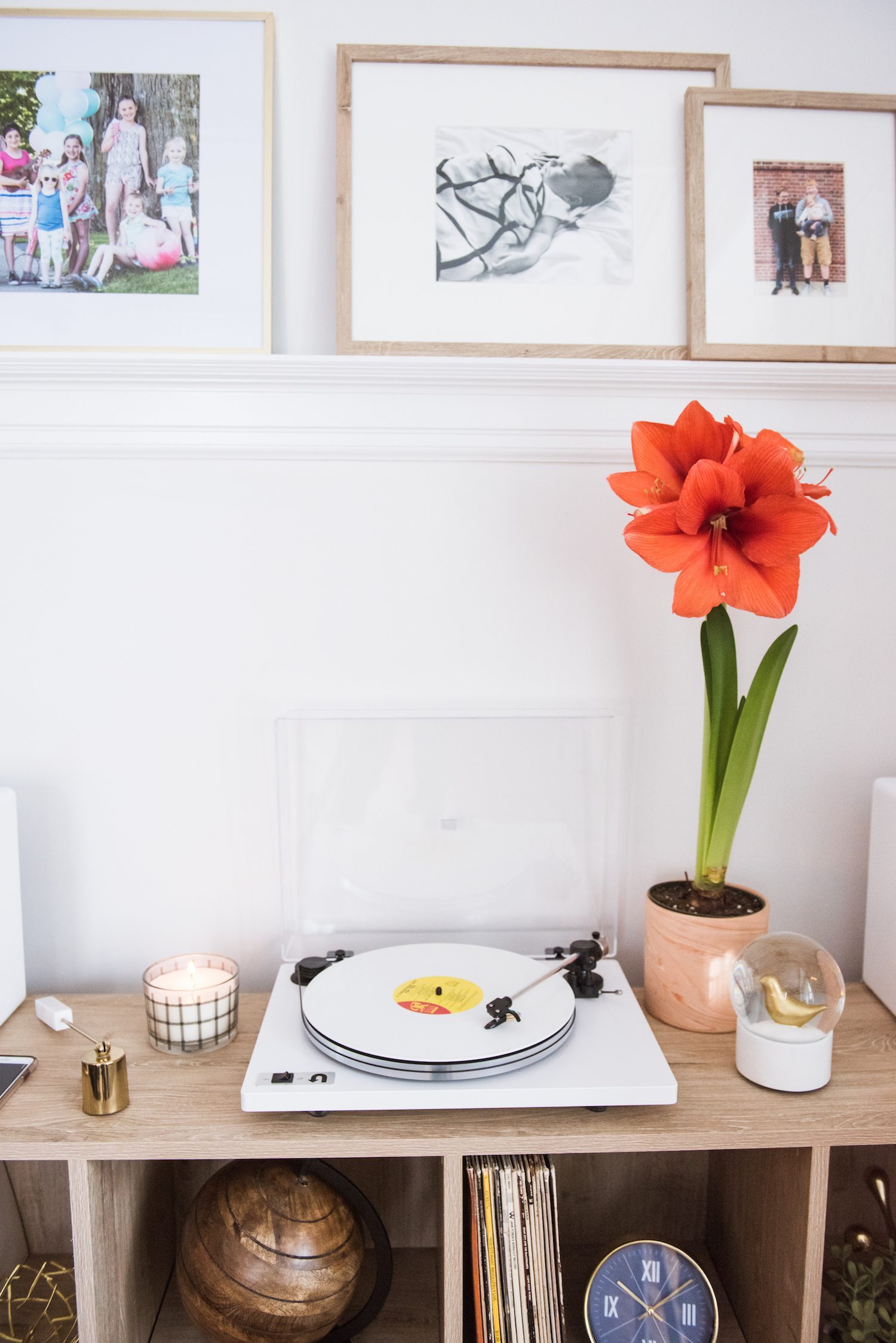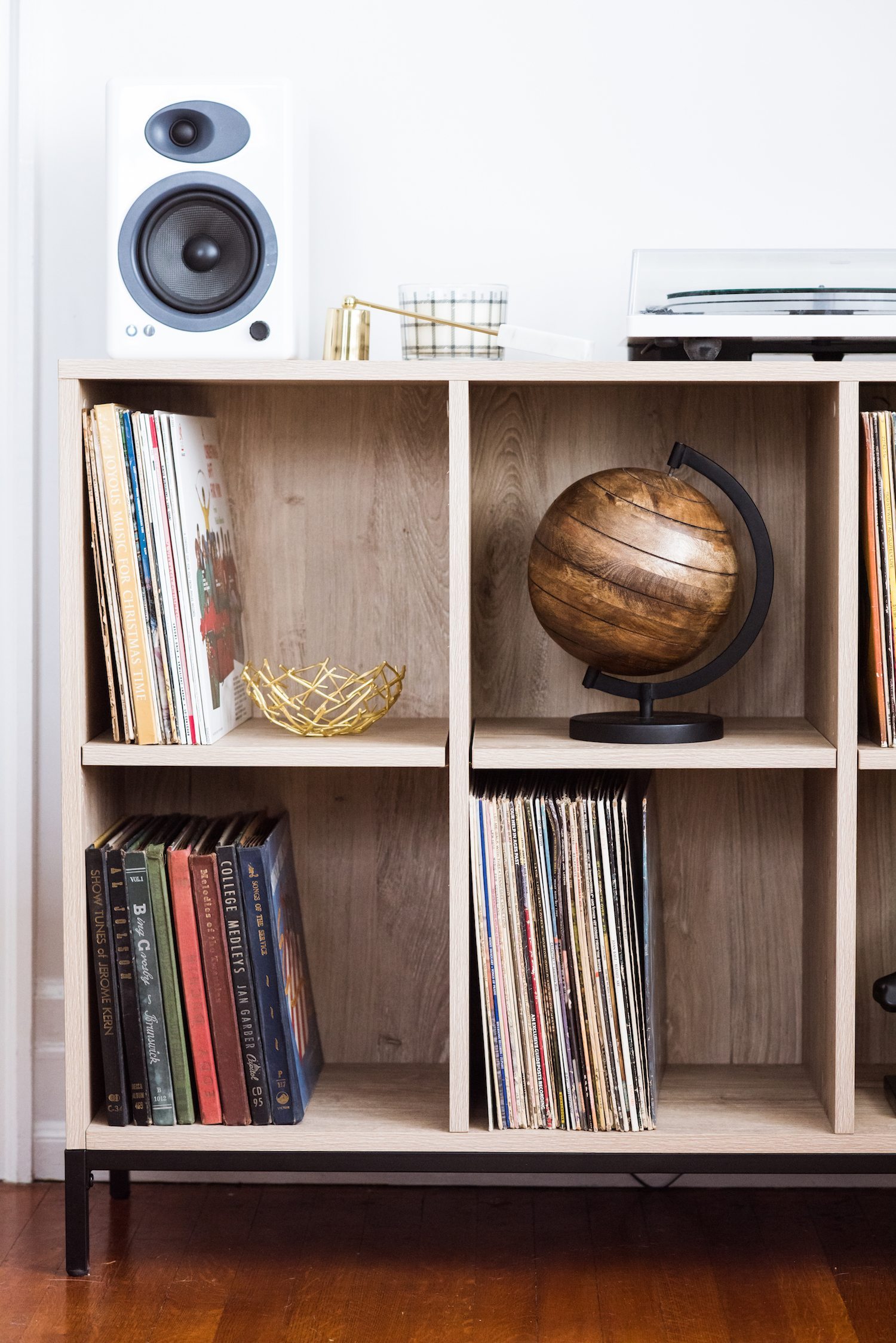 The Record Player
Our record player is the U-Turn Audio Orbit, which is a brand that launched a few years ago following a successfully funded Kickstarter campaign. They're made here in the USA (in Boston, to be precise) and they're super sleek and modern looking, which I really appreciated. These turn tables start at $179 and offer various a la carte upgrades that can take the price up to the $400 – 500 range. Ours was just over $400 with the addition of an upgraded platter, cue lever and built-in preamp. Note that you'll need a preamp of some kind with any record player you buy. If you already own one or think you might want to upgrade setups later, you can buy a preamp separately, but I opted for the built-in preamp since that seemed simplest and like the sleekest set up for our needs. Even at the $179 level, the reviews on these turn tables are amazing (I read loads and watched plenty on YouTube) and all the upgrades are available after market so if you decide you want to change things up or upgrade things, you can do it incrementally as budget allows. I waffled back and forth between the simple white base and the solid walnut, but in the end I opted for the white since I figured that wood finishes go in and out of style every few years and I'm hoping we own this long after that. The other brand I looked at was Audio Technica, which also have great reviews, but I just preferred the cleaner lines of the U-Turn and the customizable features. We have a neighbor whose wife just surprised him with an Audio Technica for Christmas though and he sings it's praises so that's definitely another option to check out! It's worth noting that I bought our U-Turn record player on eBay as part of a campaign I did with them this fall, but the pricing was the same there as on Amazon and on their site, so you can pick your poison.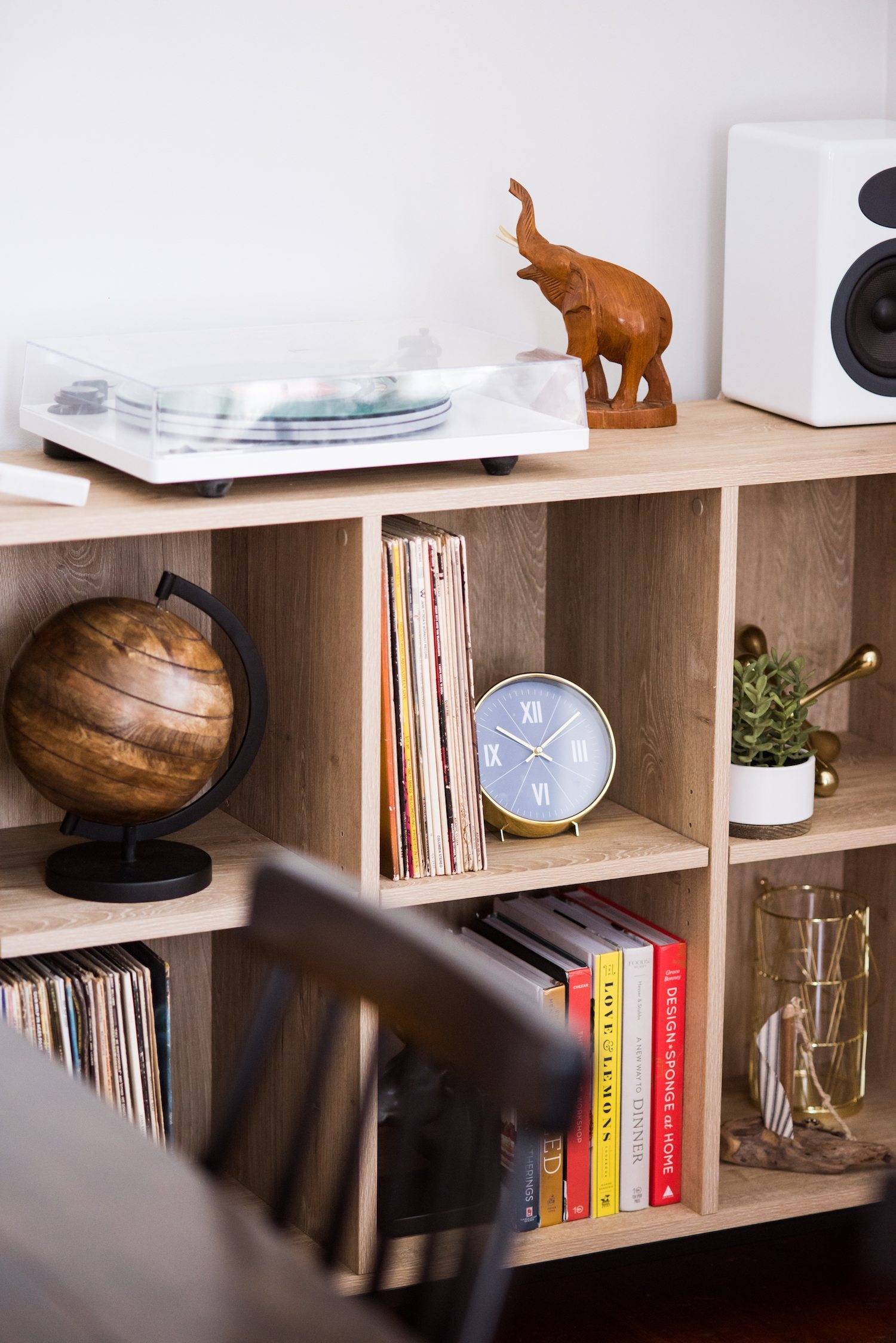 The Speakers
A record player requires a good old fashioned set of speakers, as in the kind with speaker wire that plug into the wall and don't run on a rechargeable battery. I didn't do as much research here since honestly, I just couldn't seem to find many competitors that weren't super ugly. So, there's that. We have the Audioengine A5+ speakers in white, available on the U-Turn Audio site, but which I purchased on Amazon for slightly cheaper at $375 for the set. (I see now they're the standard $399 again though, but it's worth watching to see if you catch them a little cheaper.) The speakers come with a remote, which Emerson has since lost on us (keeping it real over here), and also have an AV jack on the back if you want to plug in a different device, such as a phone. They are not Bluetooth enabled, so they can't do double duty in that way, but that was of no consequence to us since we have a nice Bose speaker in addition to a good JBL speaker when we need that portable Bluetooth connection for playing Spotify or Apple Music playlists. These speakers are nice and heavy, the sound quality is really good for the price and I like that, again, they have that clean, simple look that doesn't look gaudy on display since speakers like this definitely take up visual space in a room.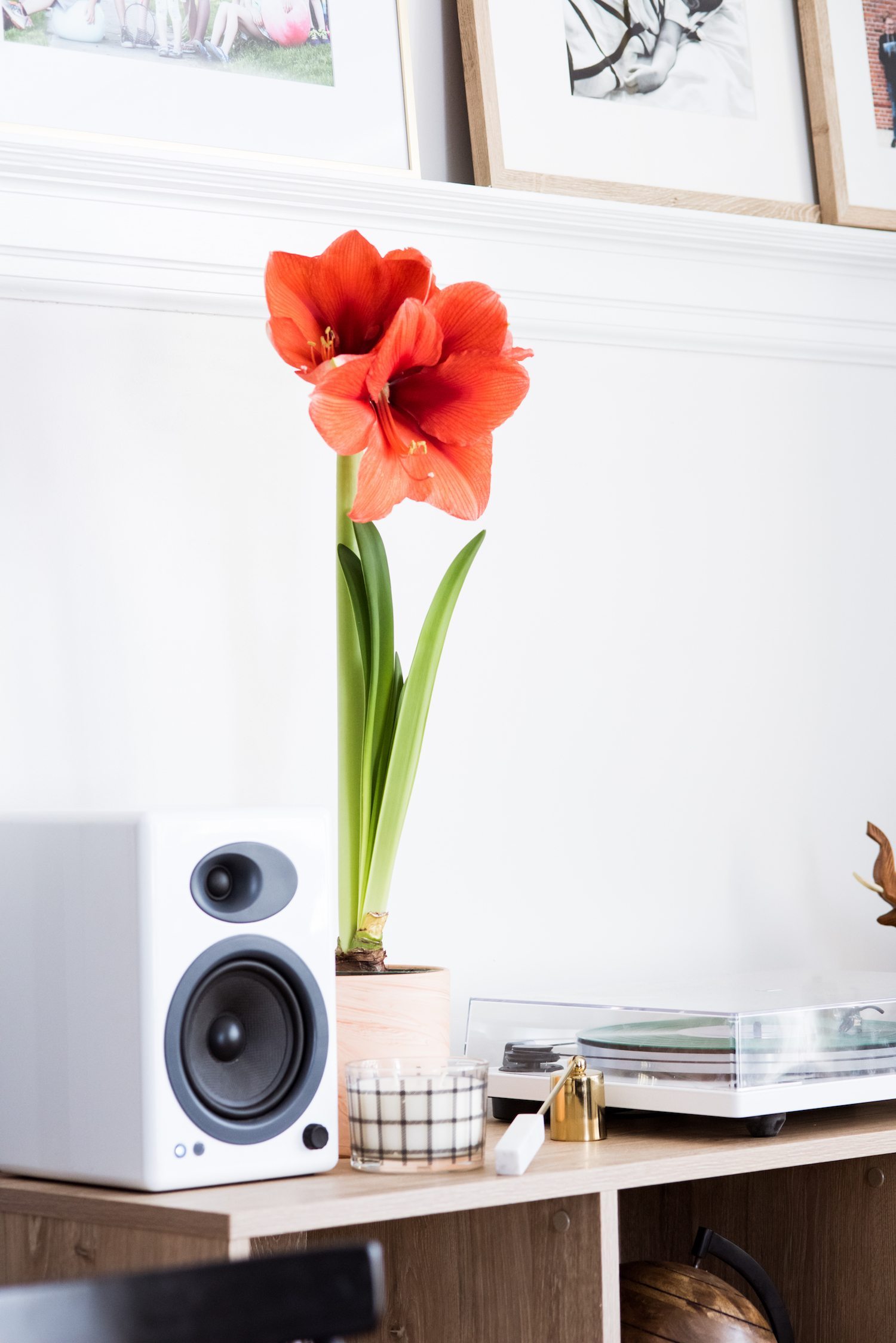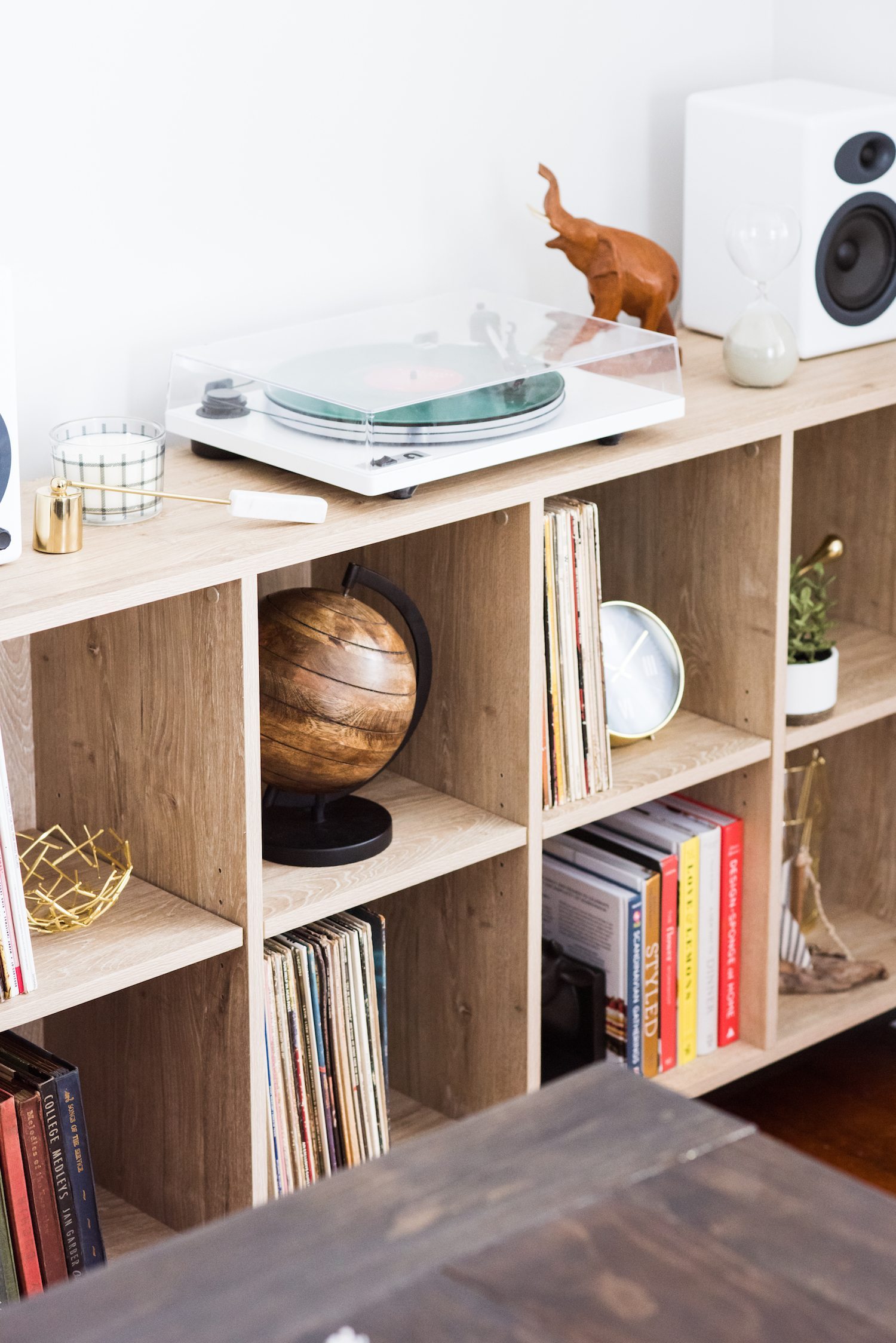 The Vinyls
To jumpstart our vinyl collection, I first purchased a handful of favorite holiday albums, which I was able to source easily on both Amazon and eBay. Urban Outfitters also has a very good selection of new albums and old favorites available online and in stores. We've also found vinyls at loads of mall stores like FYE and Best Buy in addition to Walmart of all places! For brand new vinyls, you're generally going to pay $20 – 30 a pop. Once we knew we were getting our record player and told friends, vinyls started coming out of the woodwork. Our good friends and neighbors gave us a huge box that had belonged to their parents from their barn. Those are some of our very favorites to listen to! (Thanks, Sarah and Jason!) Another good friend (hey, Nikki!) gifted us some as a holiday gift. Other friends have since taken note and said they have old vinyls stashed in their attics or basements that they want to give us, too. Score! You can also find tons at thrift stores and flea markets for just a few bucks a piece. Our boys (ages 15 and almost 17) have also gotten into it so for Christmas we started a collection of more current music so they can have their own little stash of vinyls for the stuff they're listening to these days. Read: We own Ed Sheeran and Kendrick Lamar vinyls. You'd be surprised how many current artists are pressing vinyls of new albums! It's a ton of fun and we love that the boys are into listening to vinyls now, too, since it's a music format that originally far predates their existence.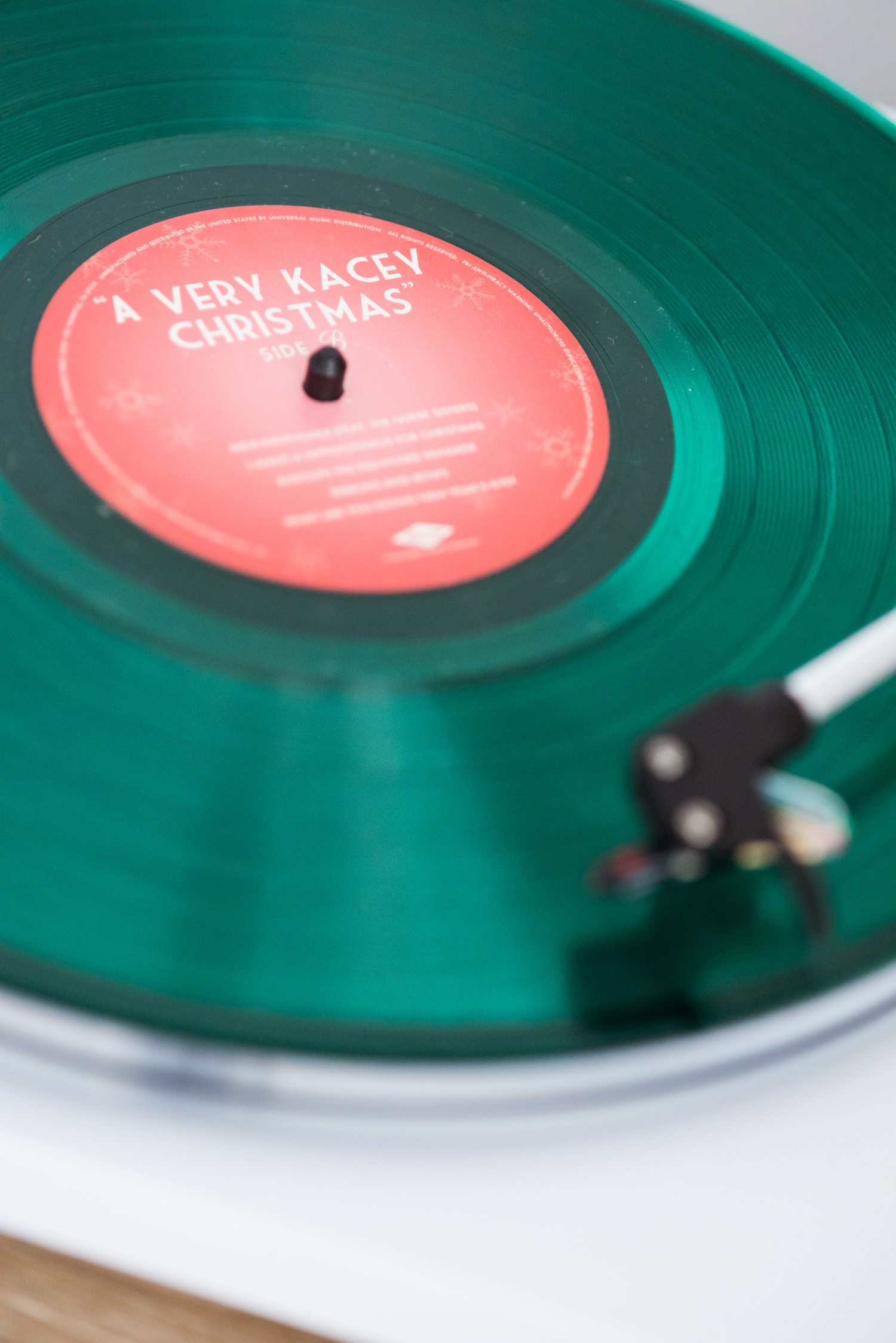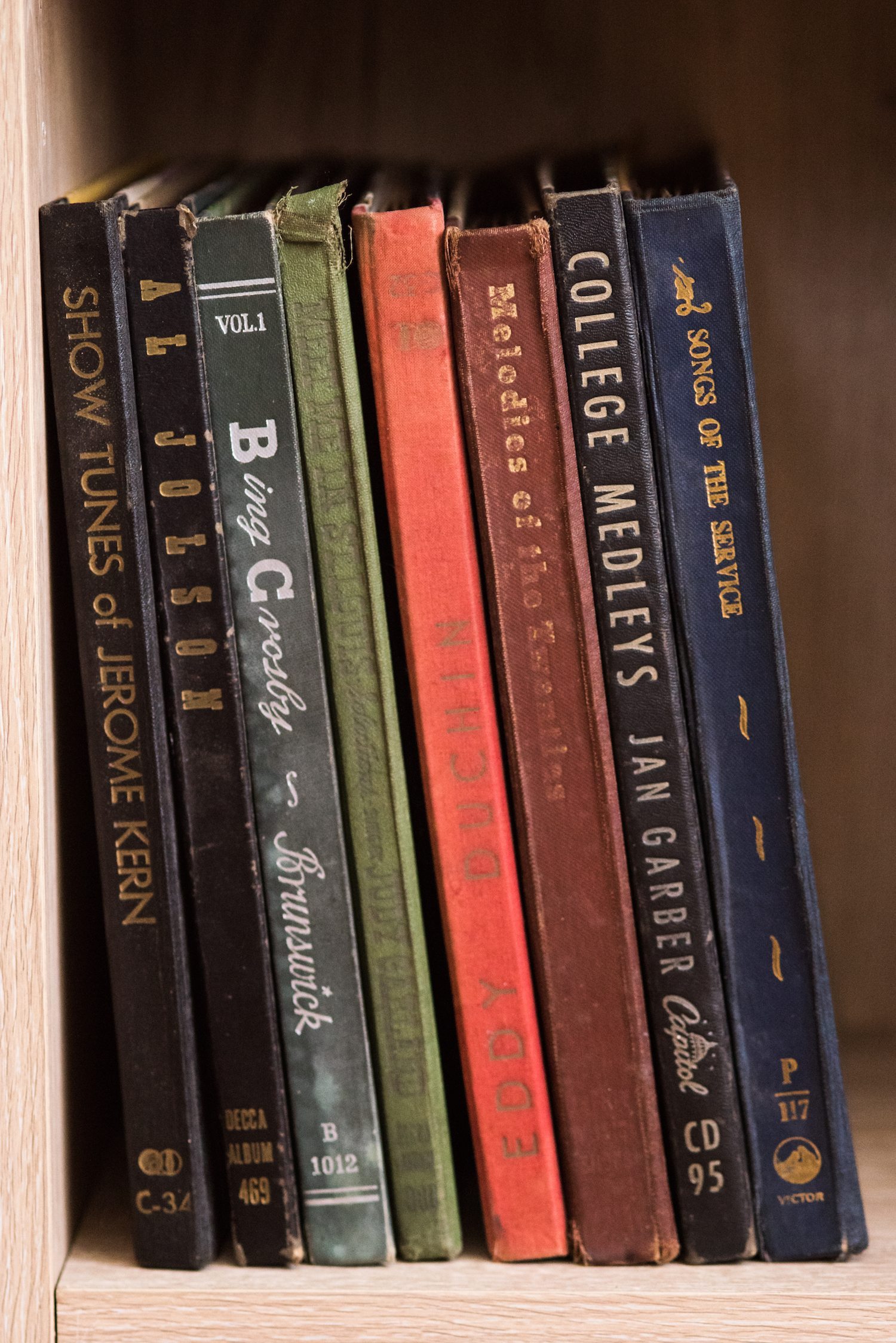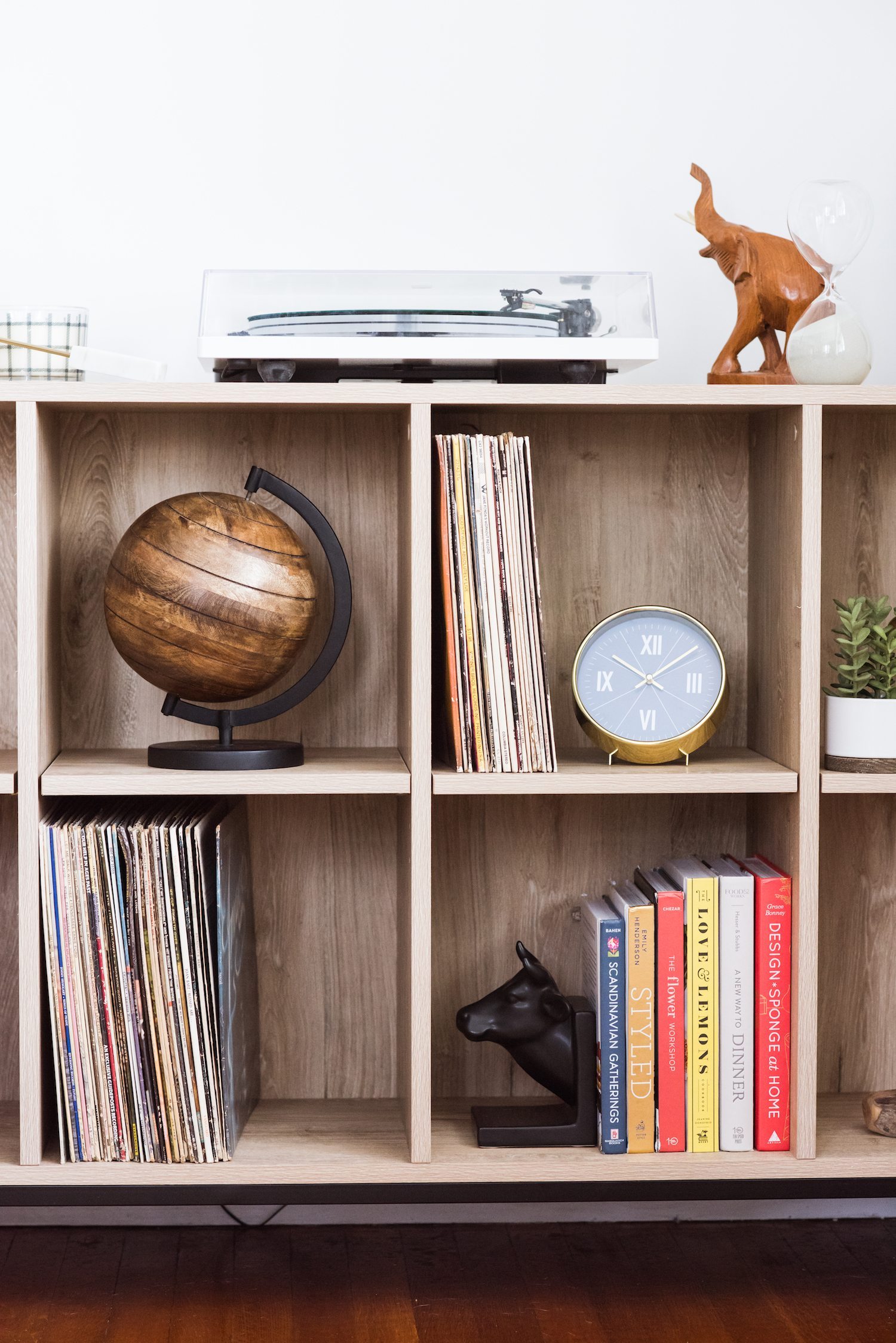 The Verdict
In all honesty, investing in this system is one of my favorite purchases we've made for our house to date, hands down. People get a thrill out of seeing it and choosing records to play in a way that just doesn't happen with digital music. Last weekend we were playing board games with friends and our buddy Elijah summed it up perfectly when he noted that even though you technically can change songs on vinyl, you're just way more apt to listen through an album in its entirety without skipping quickly between tracks as we've come to do these days. In that way, you experience an entire album from start to finish in a much more complete way, really getting a feel for what the artists intended when they created the album as a body of work. It's also a much more tangible experience, because frankly, there is just nothing quite like flipping through a stack of vinyls, getting excited about an album and physically putting it on the turn table and setting the needle. Eh, that might sound a little cheesy, but it's totally true. We'll never look at garage sales the same way again, I can tell you that! Bottom line, if you're thinking you'd love a record player in your house, I'd wager that you are correct and that you should definitely look into it doing so. Hit me up if you have any further questions and you check out the links below for the direct links to our setup, including the cool bookcase console we bought to hold everything in our dining room.
Shopping Guide –
U-Turn Audio Orbit record player | We bought ours from this eBay seller | Also available on Amazon | Audioengine A5+ speakers | We bought ours on Amazon | Also available from U-Turn Audio | Loring 8 Cube bookcase from Target
[Art direction by Cyd Converse | Photos by Alice G. Patterson.]