This post was created in collaboration with Lunazul Tequila. One sip, and you know. Thank you for
supporting the sponsors that help make The Sweetest Occasion possible!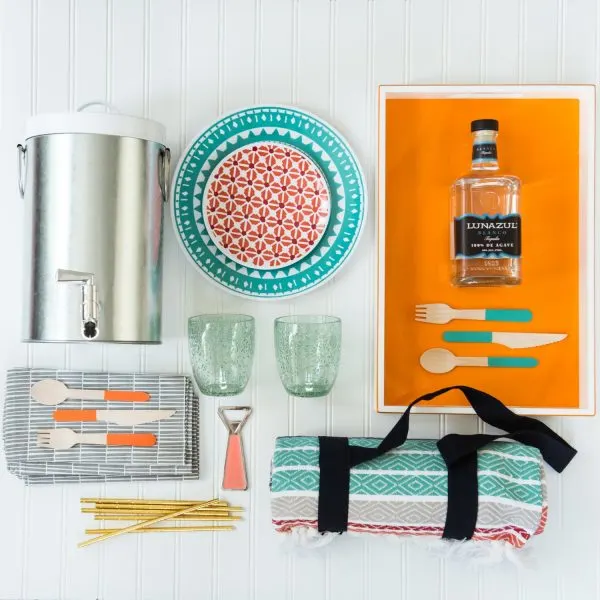 Since closing on our house a few months ago, we've been doing quite a bit of entertaining even by our standards. Of course we love to entertain as it is, but over the last several weeks we've had friends in and out to check out the house, hosted several impromptu barbecues, and this week we have house guests and family milling about as we gear up for my sister's wedding this weekend. All in all, the house is quickly evolving into exactly what we hoped it would be – a hub for our friends and loved ones to gather and celebrate. I have a few hostess tricks up my sleeve that help make this kind of on-the-fly entertaining a lot simpler than it probably sounds, which is what we're talking about today! I'm breaking down my must-have summer entertaining essentials. For me this includes everything from a stash of paper straws of nearly epic proportions (because they make even lemonade feel real fancy) and a go-to pitcher cocktail recipe featuring Lunazul Tequila that is out of this world. Seriously. By the time you text your friends and tell them to pop over, you can have this sparkling margarita recipe prepped and ready to go when they show up at the front door. So let's hop to it, shall we? Three cheers for easy, awesome summer entertaining!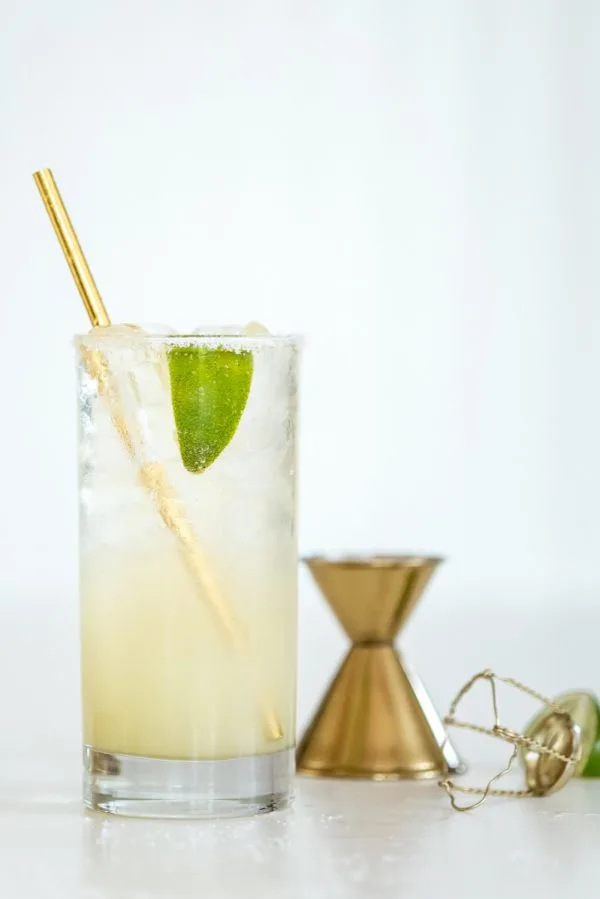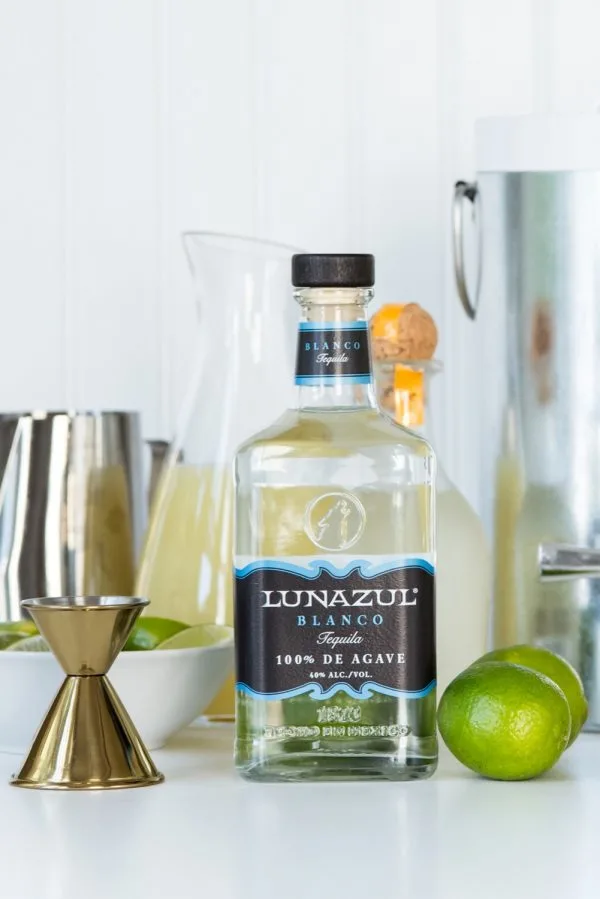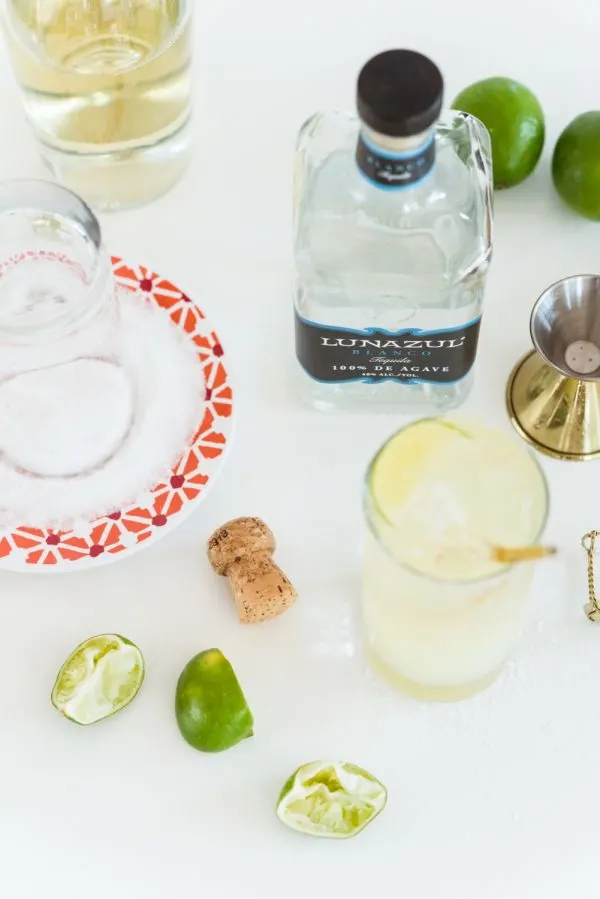 I'm pretty sure you guys know I'm a margarita lover from way back. The kind made with real lime juice and simple syrup, and never from a mix. That said you also know that I like to keep things fuss-free, while still feeling really special when entertaining guests. That's where Lunazul Tequila comes into play. It's the ideal tequila for serving up a big pitcher of margaritas at your next backyard shindig. It's simple, uncomplicated and just really good. It's the type of spirit you want to keep on hand for impromptu gatherings or for when you just get a craving for a margarita. During a summer as hot as this one, that's practically every day for me lately. You can't hate a girl for that!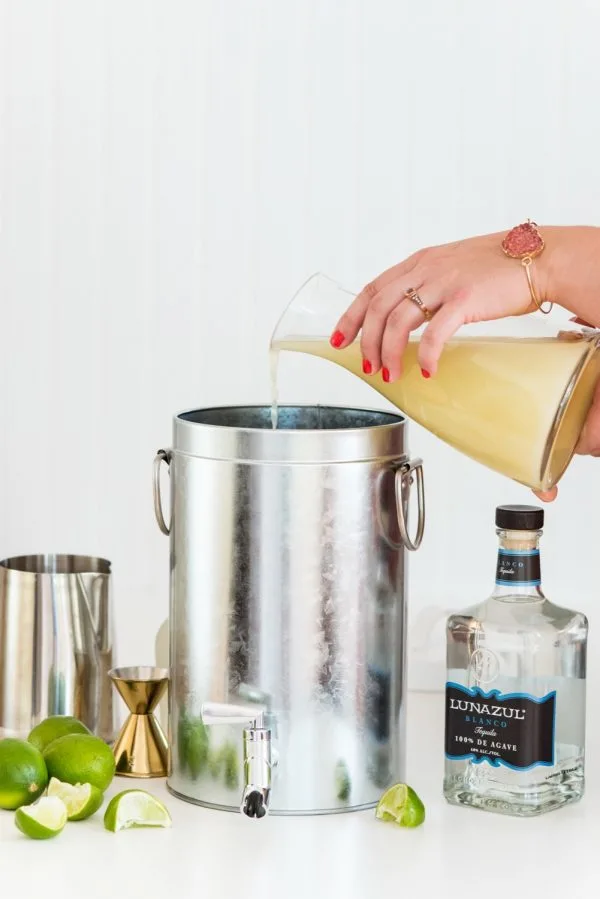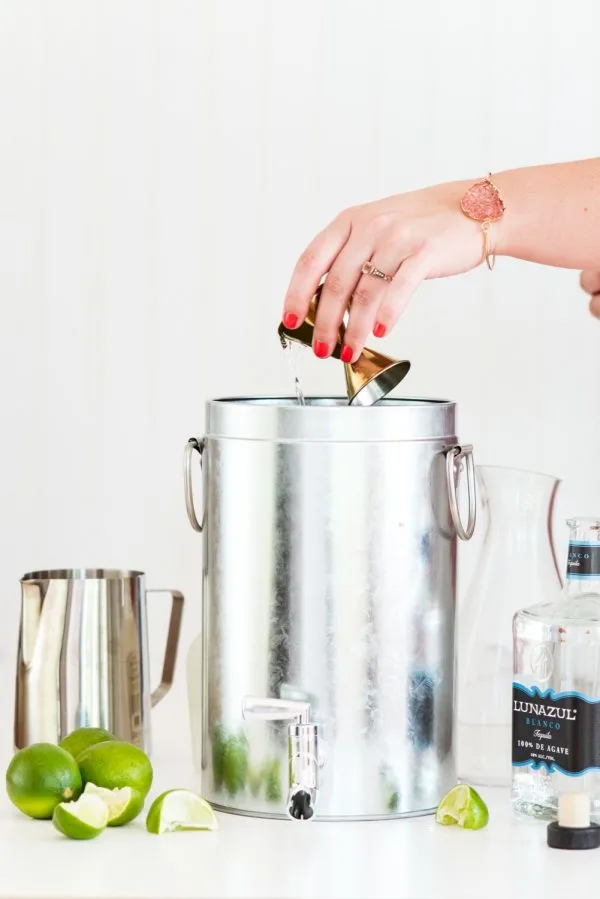 Sparkling Margaritas
Makes 24 servings
4 cups fresh lime juice
10 oz Lunazul Tequila
6 oz orange liqueur
2 cups simple syrup
2 bottles of prosecco
Fresh limes to garnish
Sea salt or margarita salt (optional)
In a large cocktail pitcher, add the lime juice, Lunazul Tequila, orange liqueur and simple syrup. Stir to to combine with a big spoon. I prefer my margaritas every so slightly tart, so feel free to add additional simple syrup if you prefer a sweeter drink. (Add a little at a time until you hit your desired sweetness level.) To serve, fill a cocktail glass (with or without salt per your guests' personal preferences) with ice and pour half full with margarita mixture. Top off with prosecco, stir then garnish with a fresh lime wedge. Don't forget your obligatory paper straw!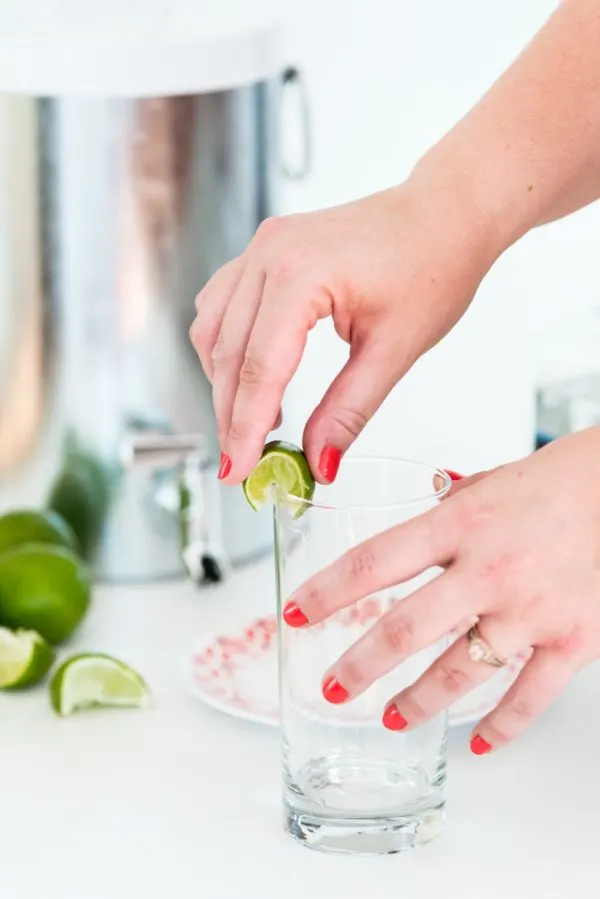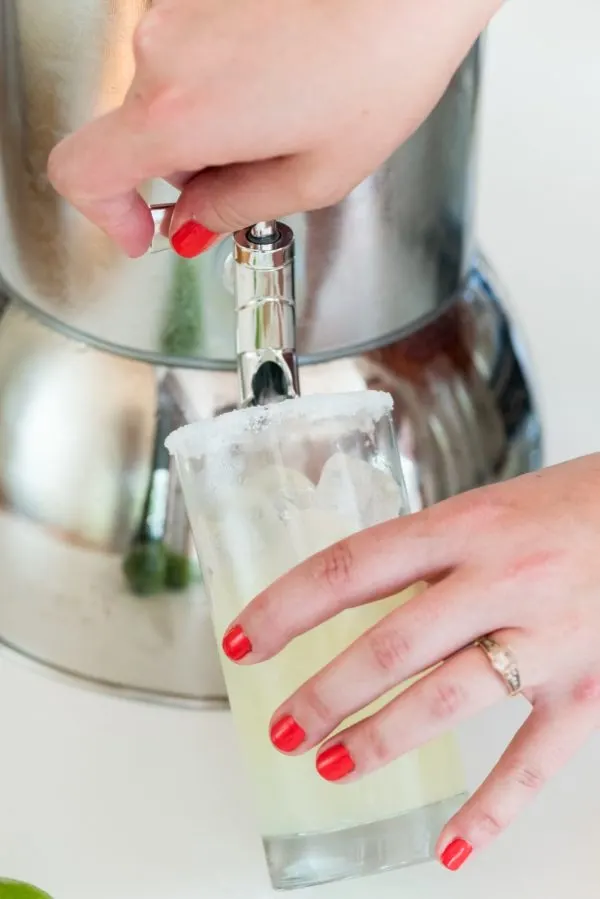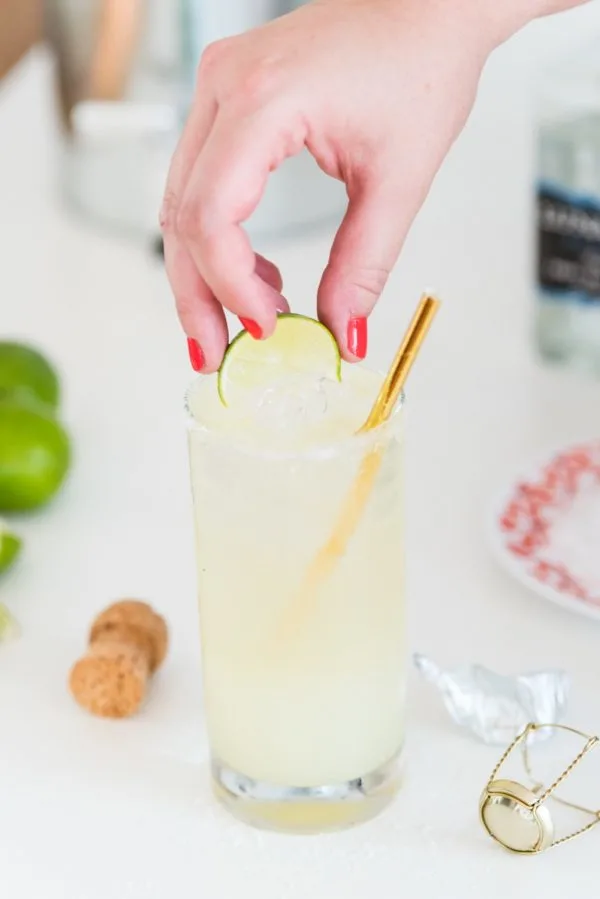 When in doubt, here are my best quick tips for throwing a party that won't drive you crazy. Cold cocktails. Something to nibble on. (Chips and guac anyone?) A few cute details and accessories. (Those paper straws again, friends. Seriously. People love them.) And in the summer, bring on the color! Maybe it's a great serving tray, some cute melamine plates or a vase full of festive grocery store flowers. If you're feeling frisky (as I usually am), perhaps it's all of the above. Keep scrolling for the details on my entertaining essentials, and be sure to follow Lunazul Tequila on Facebook, and Instagram for loads of great summer party ideas!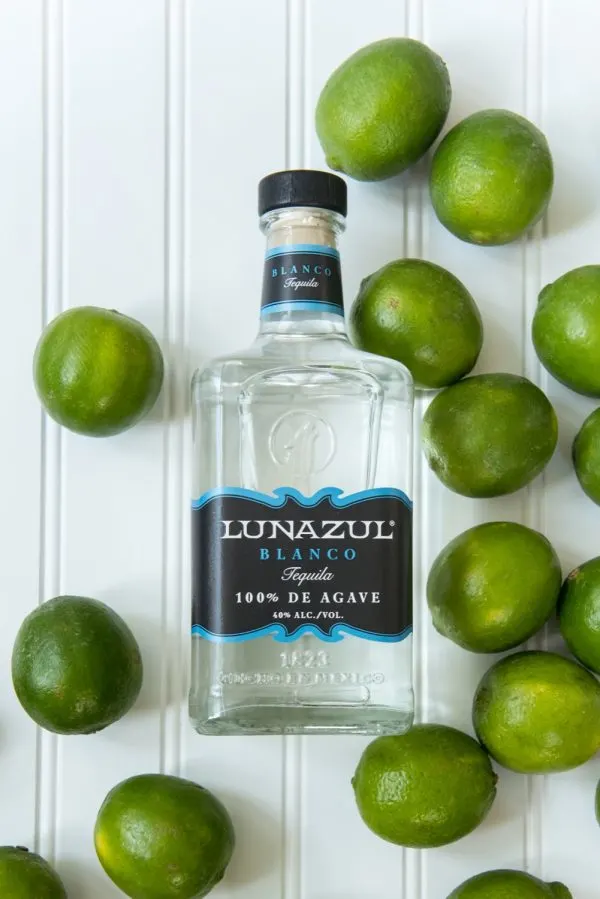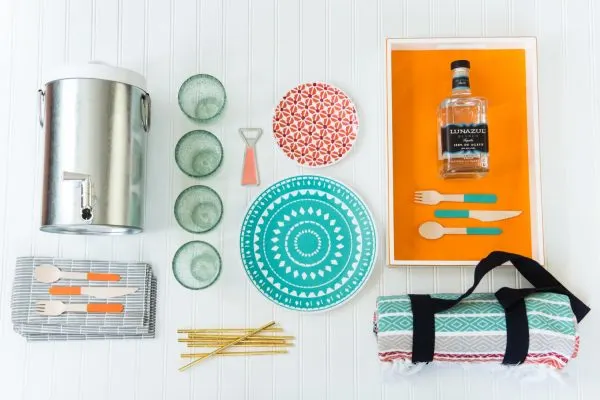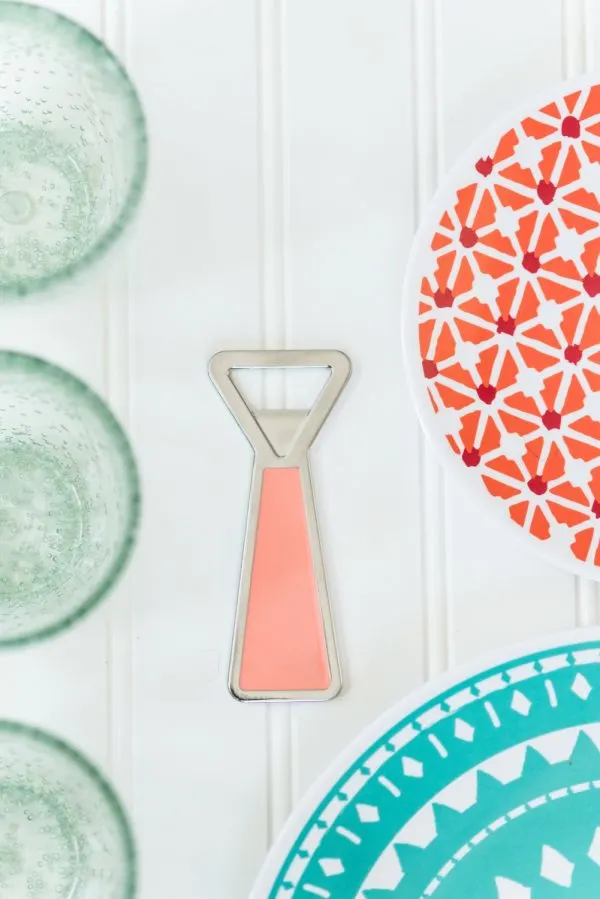 Summer Entertaining Essentials
Lunazul Tequila (for perfect, simple, uncomplicated summer cocktails)
Paper straws (for dressing up beverages of all varieties)
Melamine plates (cute, colorful and summery, they'll instantly dress up a table)
Wooden utensils (inexpensive, less mess than flatware, but cuter than plastic)
Serving tray (for serving up drinks, of course)
Picnic blanket (for extra seating or use it as a tablecloth)
Drink pitcher (for your next batch of sparkling margaritas)
Bottle opener (to keep all your party wares coordinated)
Cloth napkins (because they make things feel a bit more special)
Cocktail glasses (from which to sip your cocktails, naturally)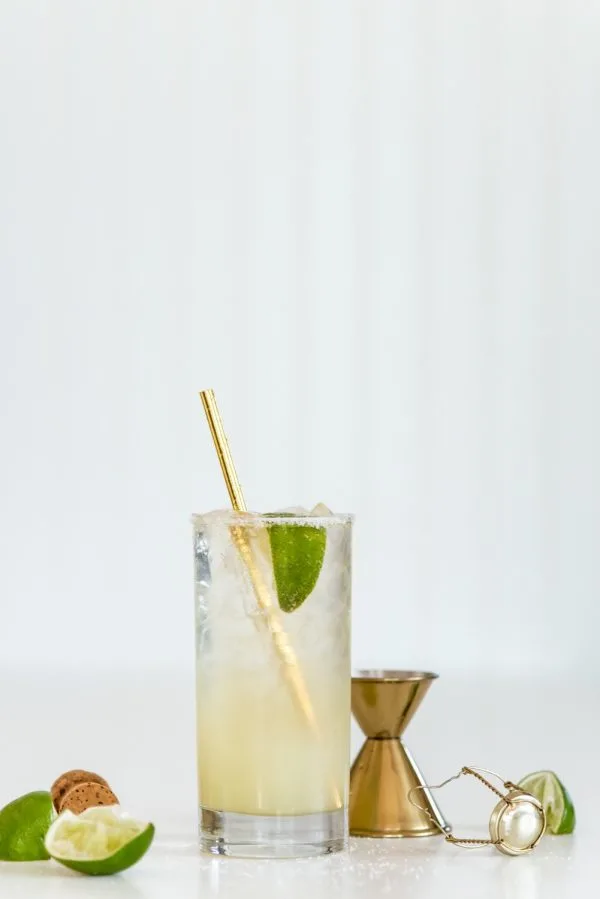 [Art direction + styling by Cyd Converse | Photos by Alice G. Patterson for The Sweetest Occasion.]
This is a sponsored post written by me on behalf of Lunazul Tequila. The opinions and text are all mine.
This post was sponsored by Lunazul Tequila. All opinions and words are my own. Read more about our editorial policies. For more cocktail recipes and summer party ideas, follow Lunazul on Facebook, and Instagram!