This post was sponsored by P-touch Embellish Ribbon + Tape Printer. Thank you for supporting the sponsors that help make The Sweetest Occasion possible!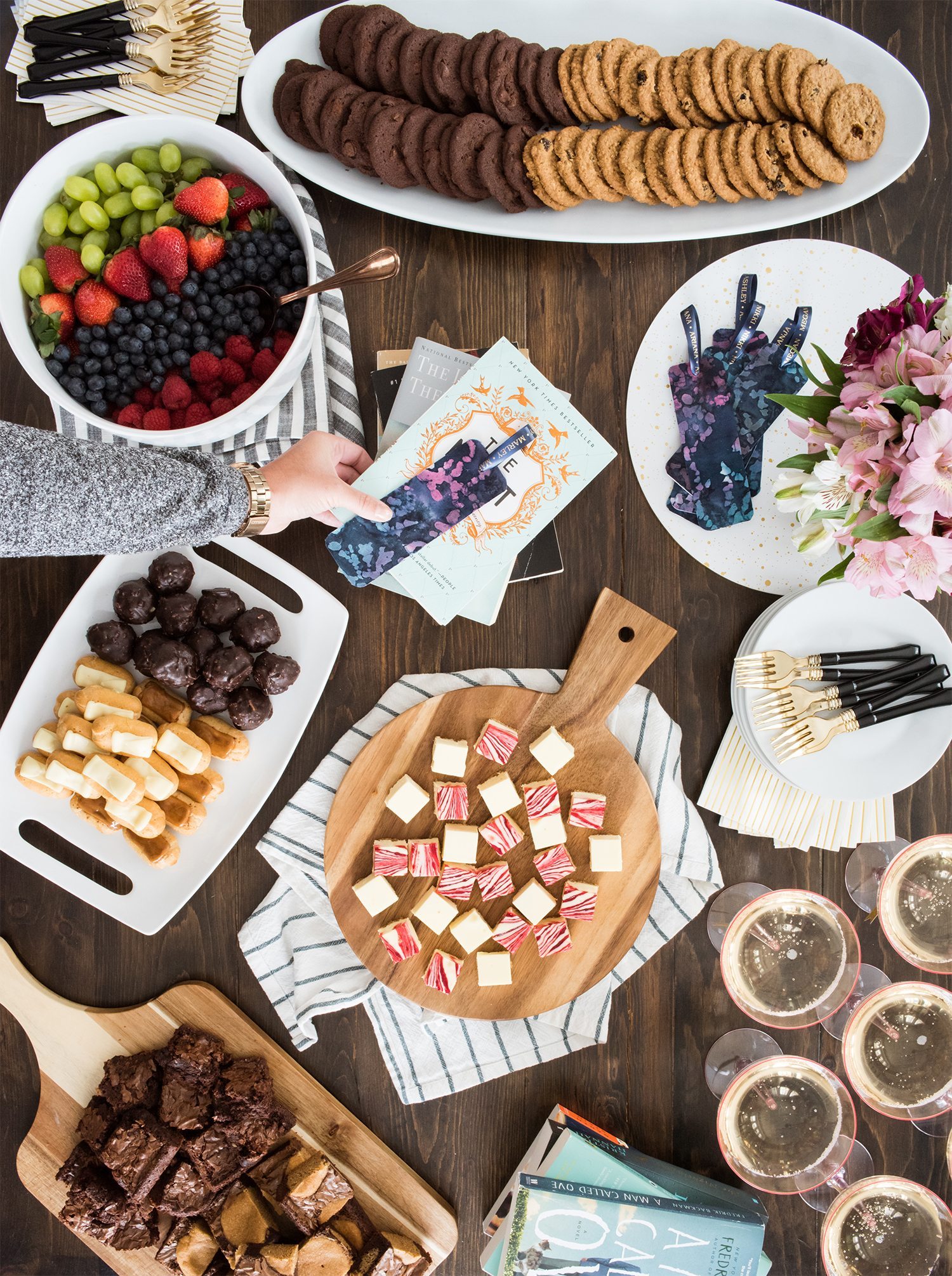 A few of my girlfriends and I have been talking about starting a book club, but as busy working moms, it just hasn't seemed to happen. Getting it together enough to read an assigned book in a set timeframe? It's something that seems completely daunting, even for those of us who absolutely love to read. The solution? A modern twist on a book club party, one that is much more relaxed and takes the pressure off entirely. This isn't your mother's book club, friends! It's much more fun, there's champagne and thanks to a little inspiration from the P-touch Embellish Ribbon and Tape Printer, there are super cute details that will make your friends excited to dive into a good book!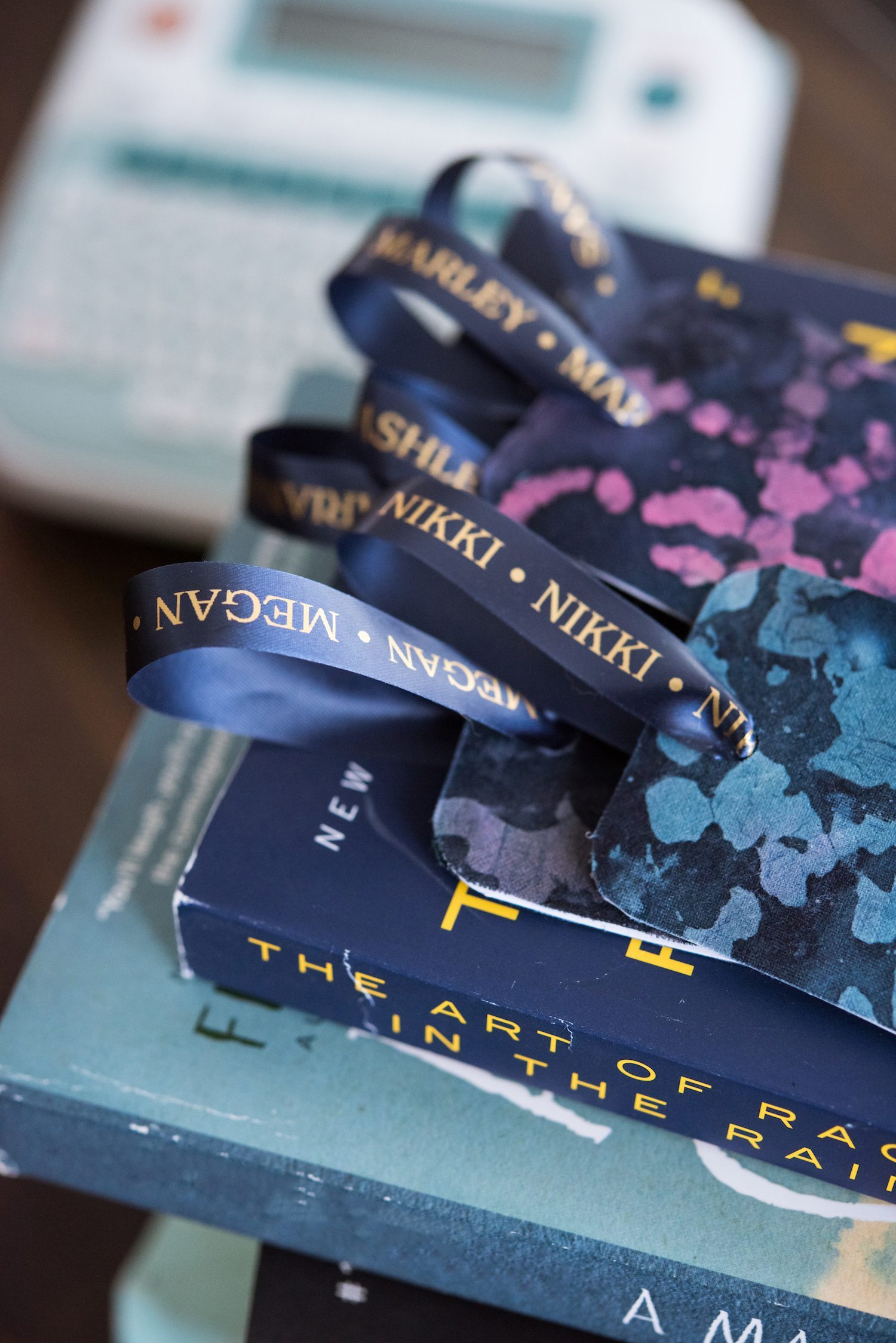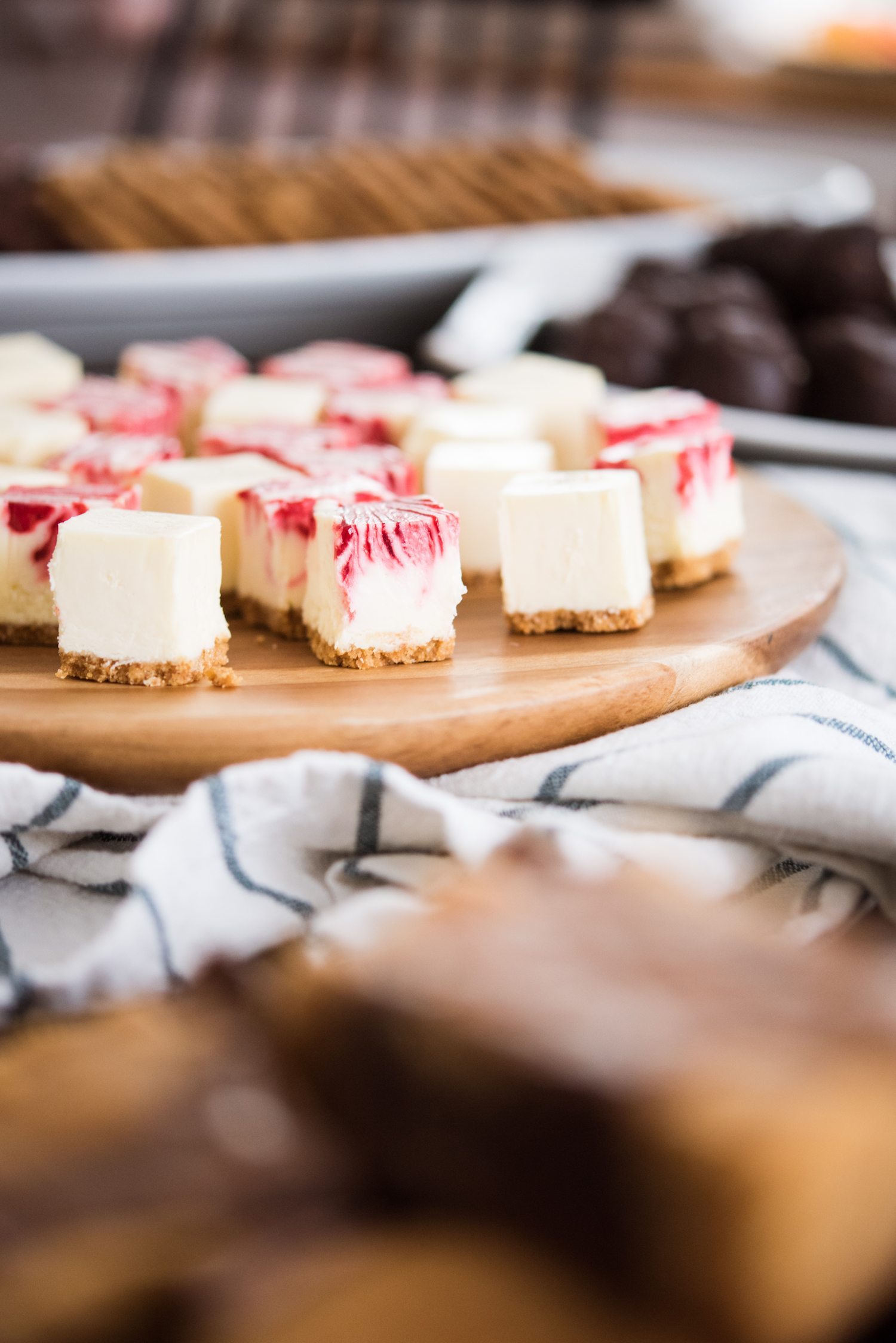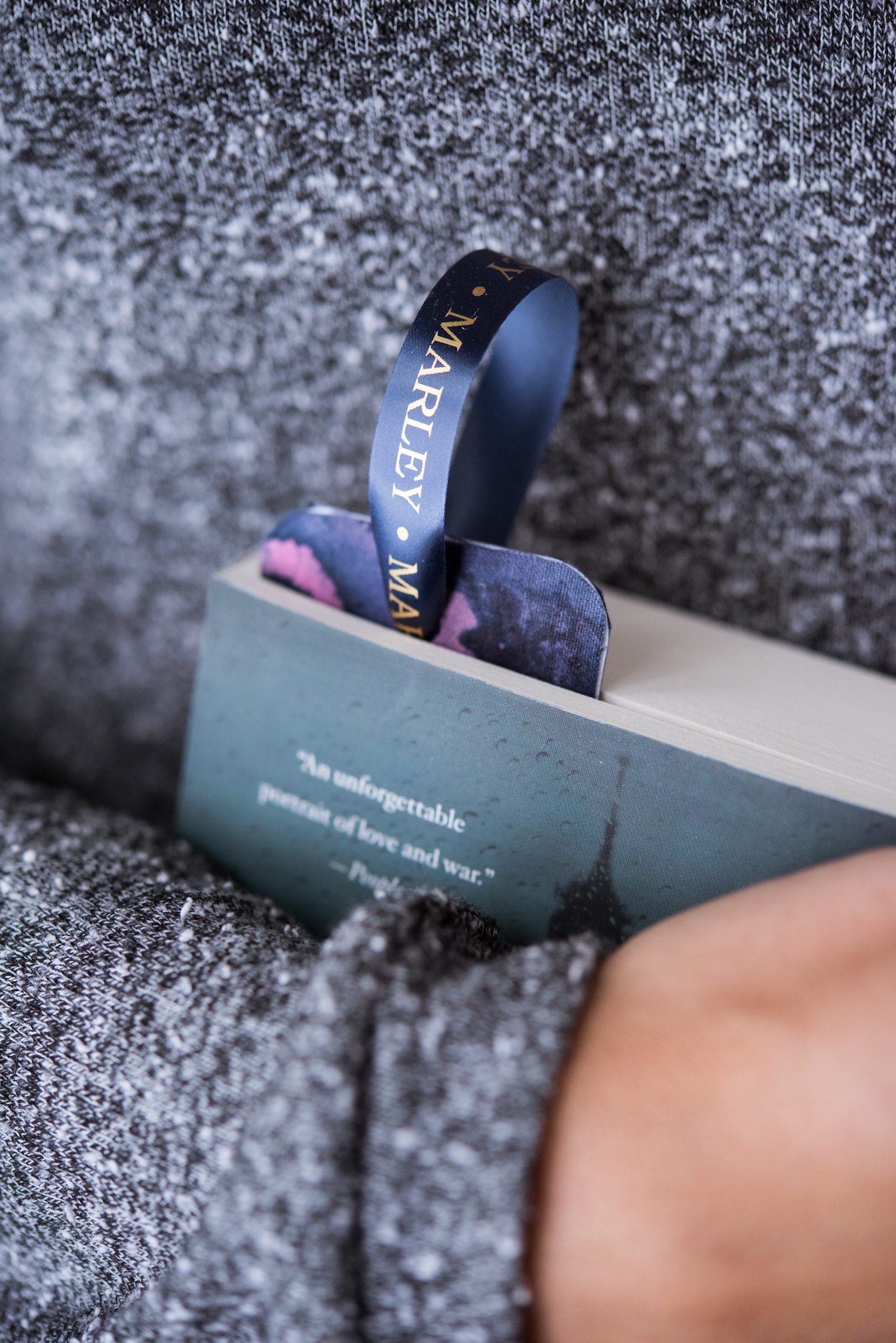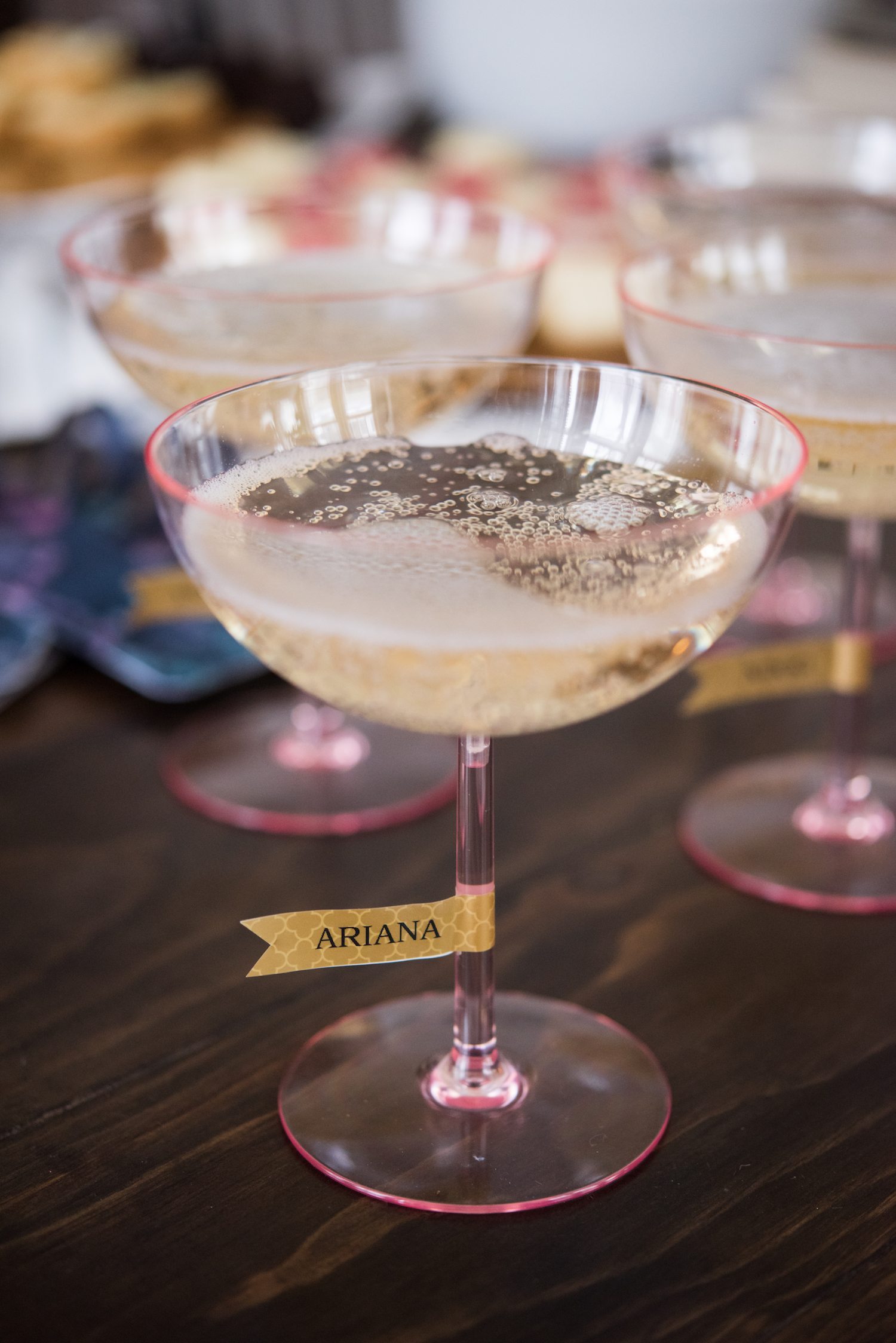 To make everyone feel at home, kick things off with champagne served up in pretty pink coupes! I made little drink markers using the P-touch Embellish and the patterned gold tape, which I then wrapped directly around the stem of the glass before I clipped the ends into a flag. Bubbly makes things feel festive and cheerful, but is as simple as popping a bottle – no mixing required! Other than the bubbles, keep the menu to bite-sized desserts and fruit. Cookies, mini cheesecake bites and chunks of brownie that can be made ahead, mixed from a box or picked up frozen at the grocery store (I'll never tell!) are sure to be crowd pleasers, and takes the stress off your shoulders completely!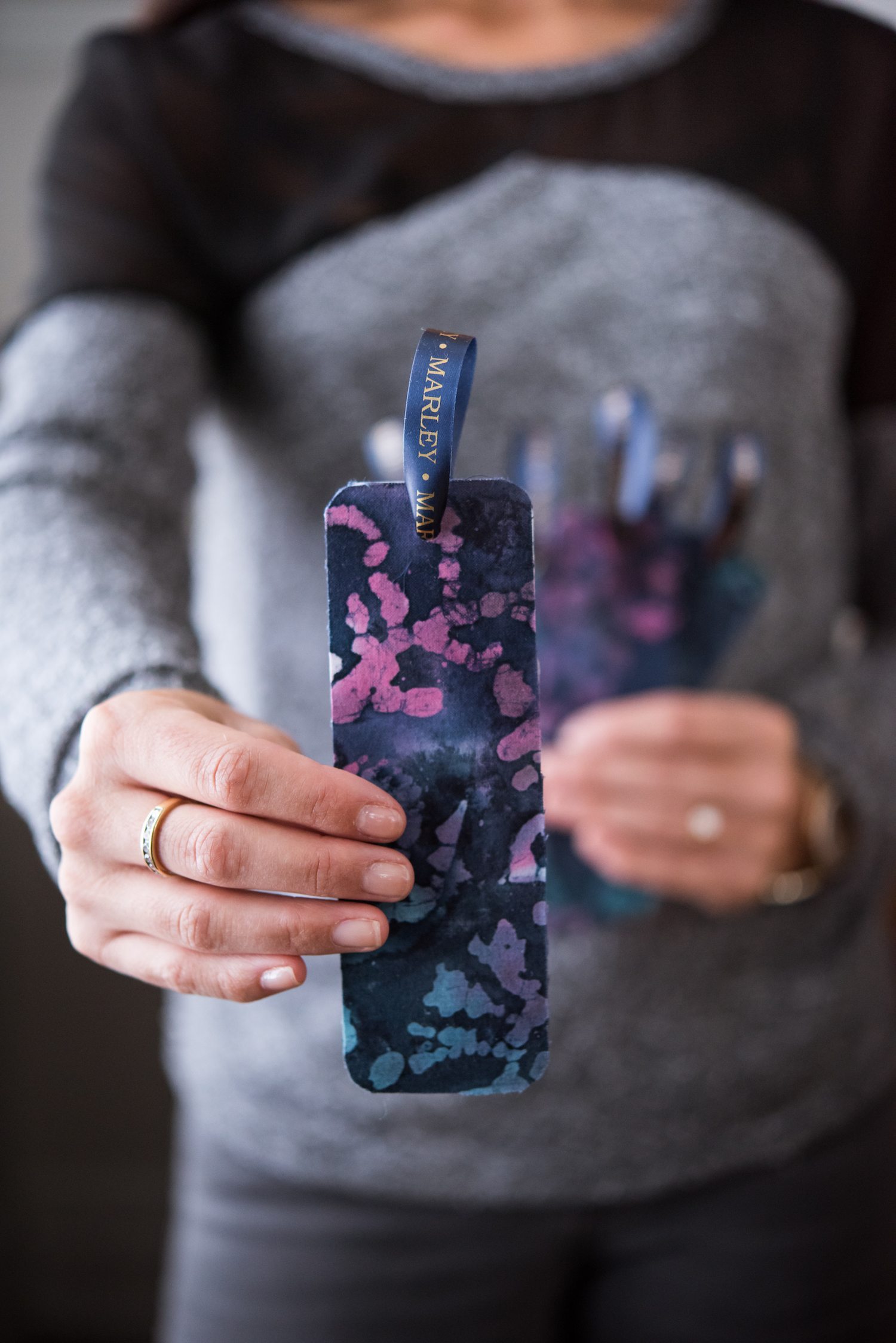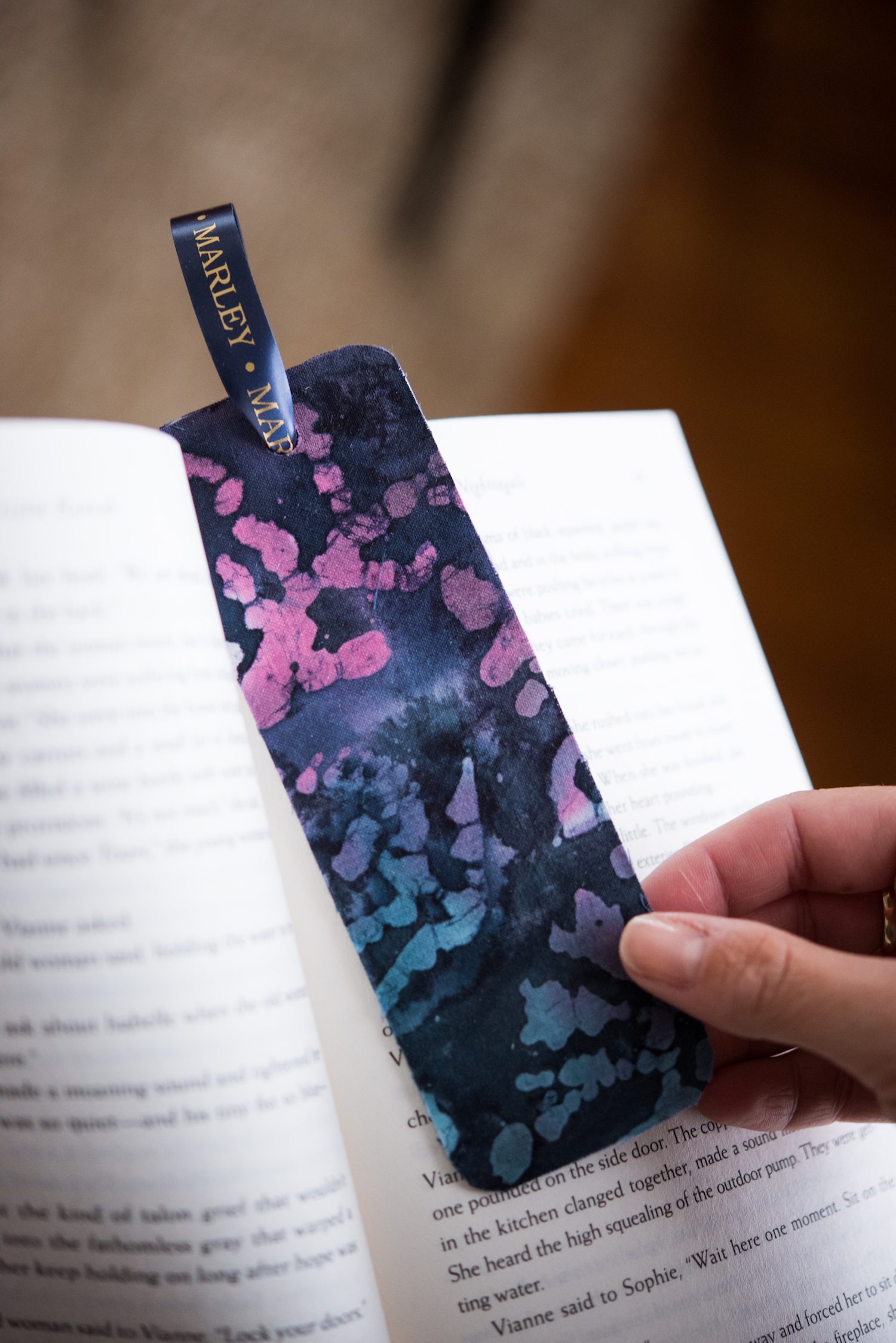 Here's the major plot twist when it comes to making sure your book club isn't making people sweat – no assigned reading! That's right. It sounds counterintuitive, but instead of assigning a book and planning a formal discussion, ask each friend to bring a favorite recent read to pass along. At the start of the party, once the bubbly is served, ask everyone to speak briefly about why they loved their book selection, then take turns picking out a new book to take home. Everyone can take home a pretty personalized bookmark, too! I made these using plain card stock bookmark blanks and covering them with fabric using spray adhesive before trimming them. I printed ribbons with each friend's name and then sandwiched another fabric-covered bookmark along the back, securing everything in place with glue. The result is a beautiful bookmark your friends will love as they're enjoying their next book.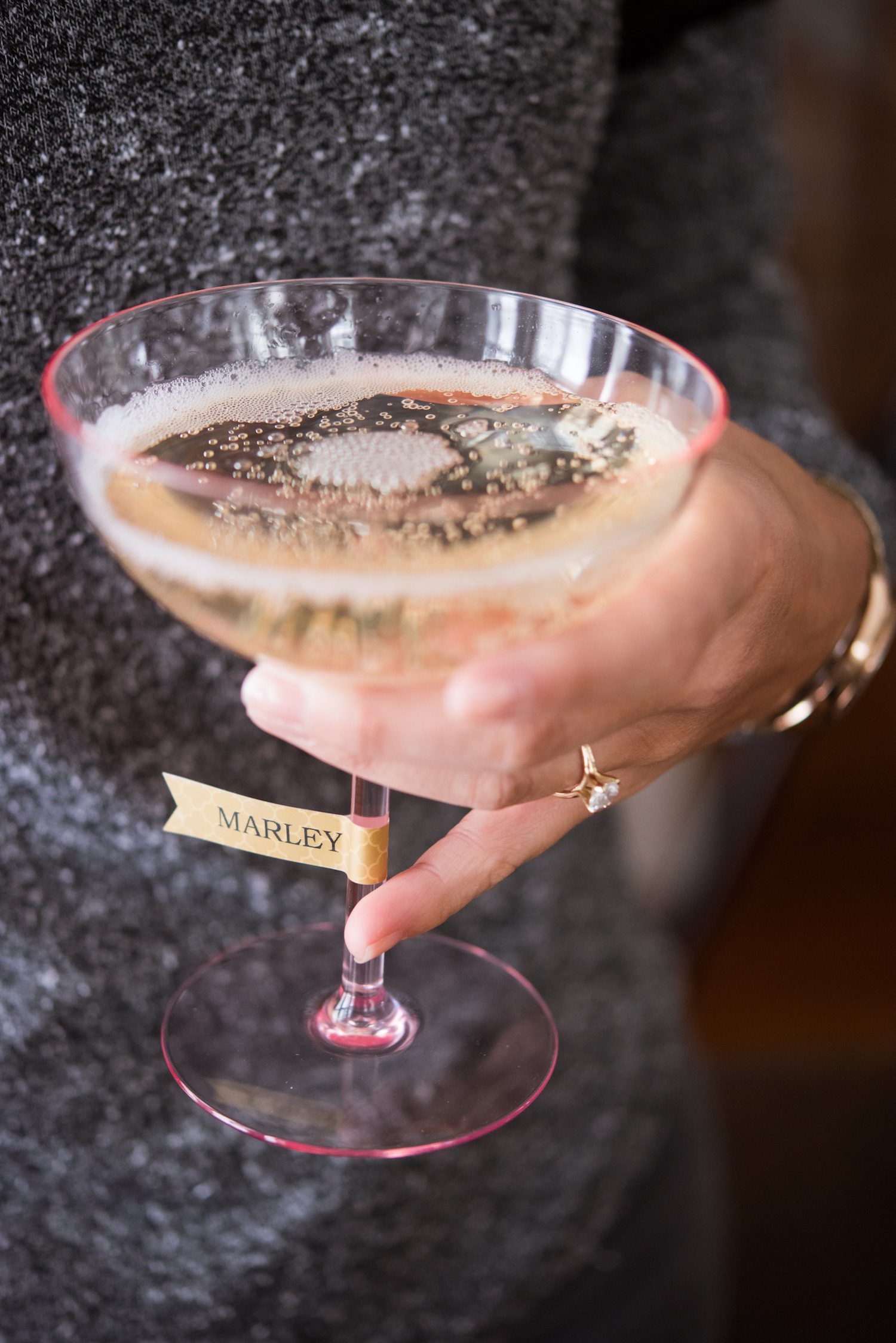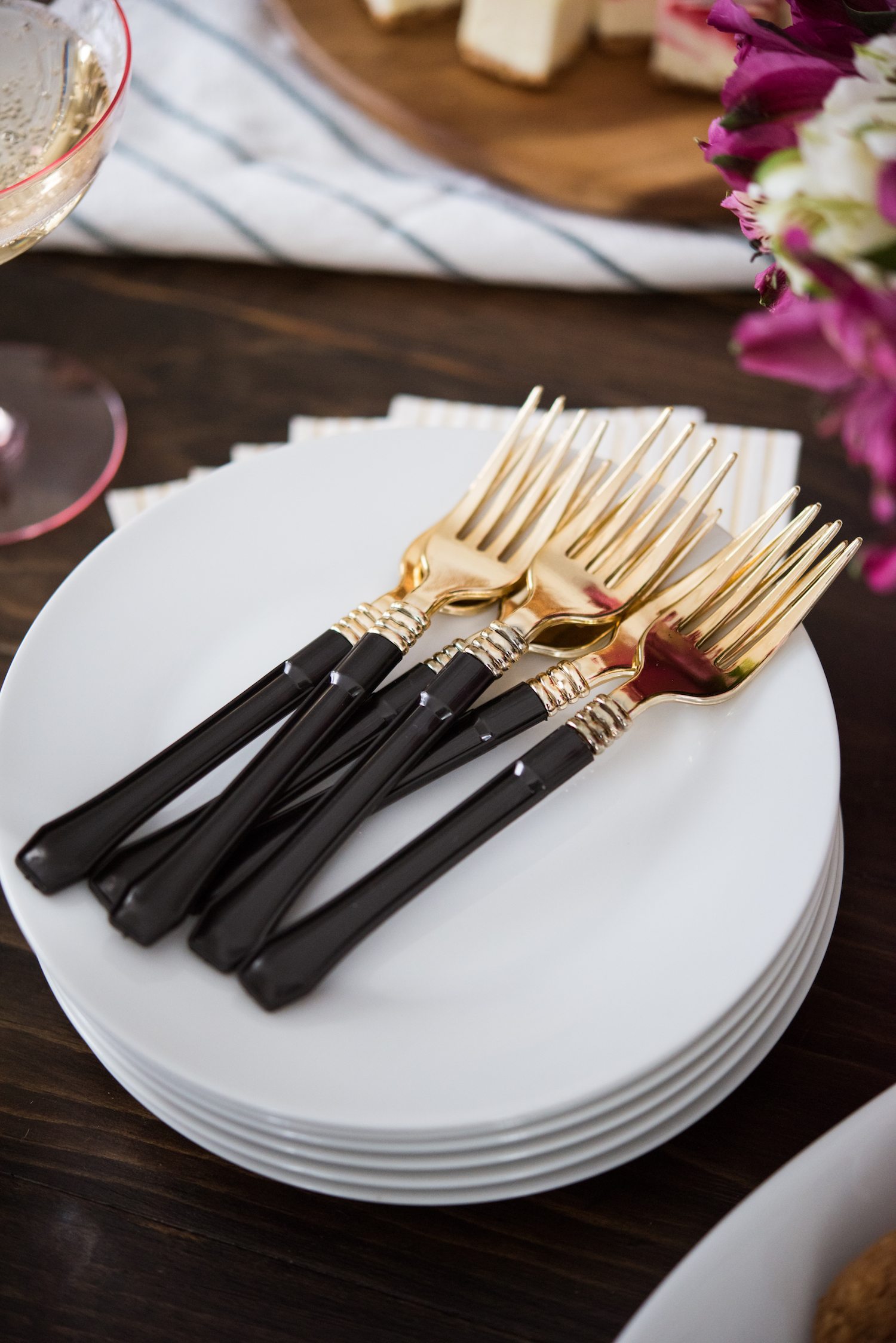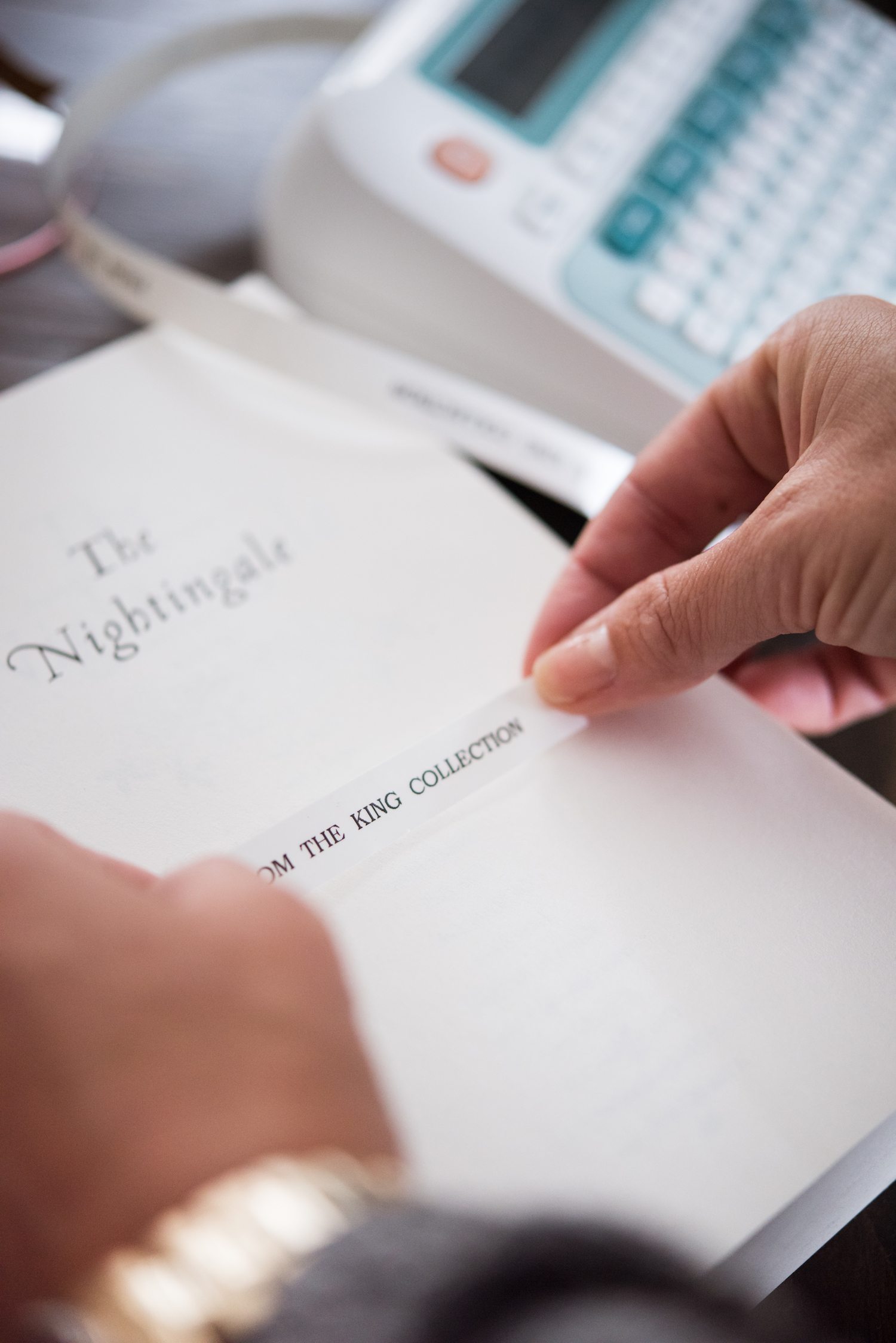 To keep everyone's books straight, guest can quickly use the P-touch Embellish to print tape labels with a little note as to who the book belongs to, helping ensure it will eventually make it's way home to it's rightful owner. If they're not concerned about getting it back, make a label asking that it be passed along for others to enjoy instead. Friends will have so much fun choosing a book, creating labels and, ultimately, getting caught up in a great story. Cheers to your next book club meeting! One your friends will actually want to attend.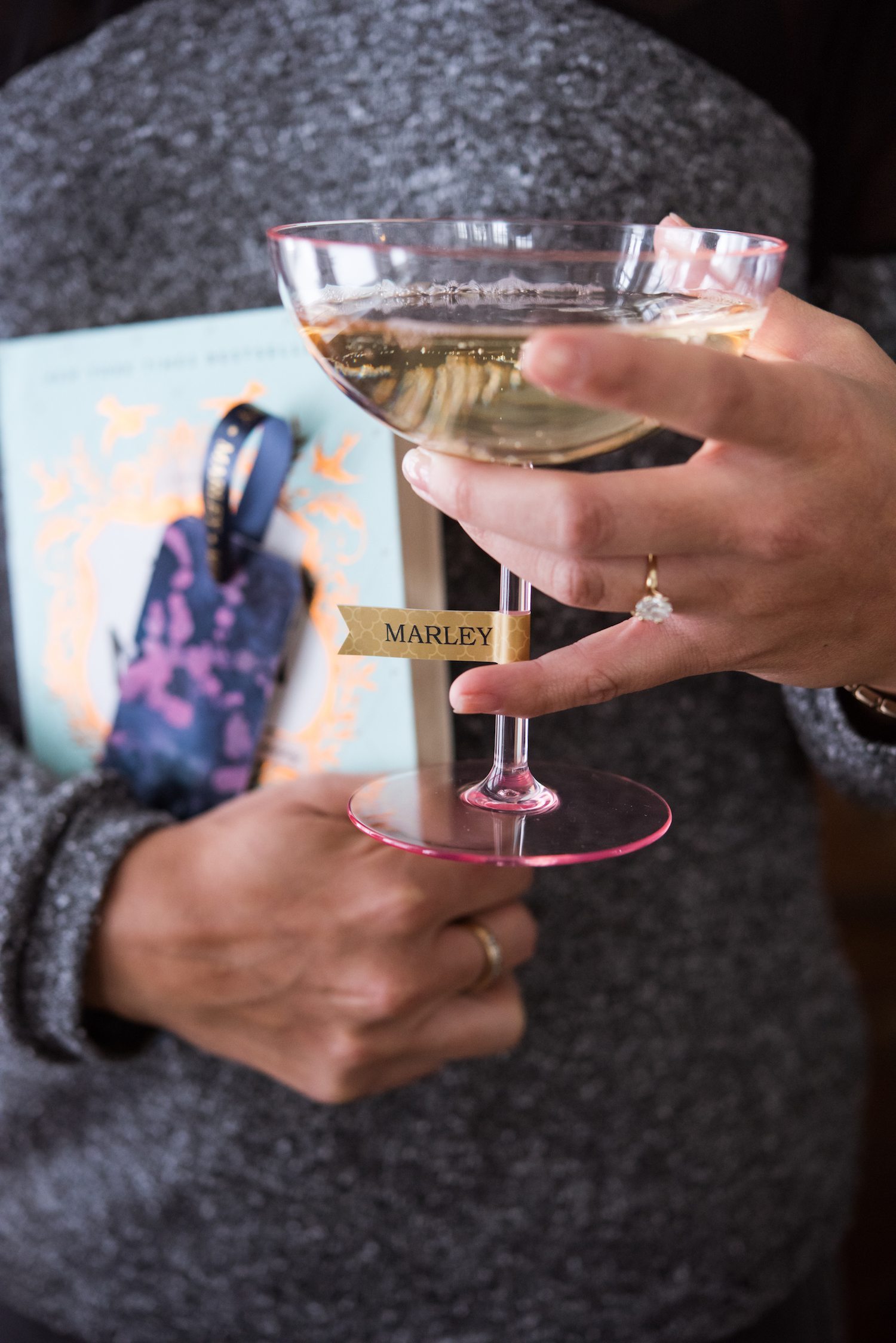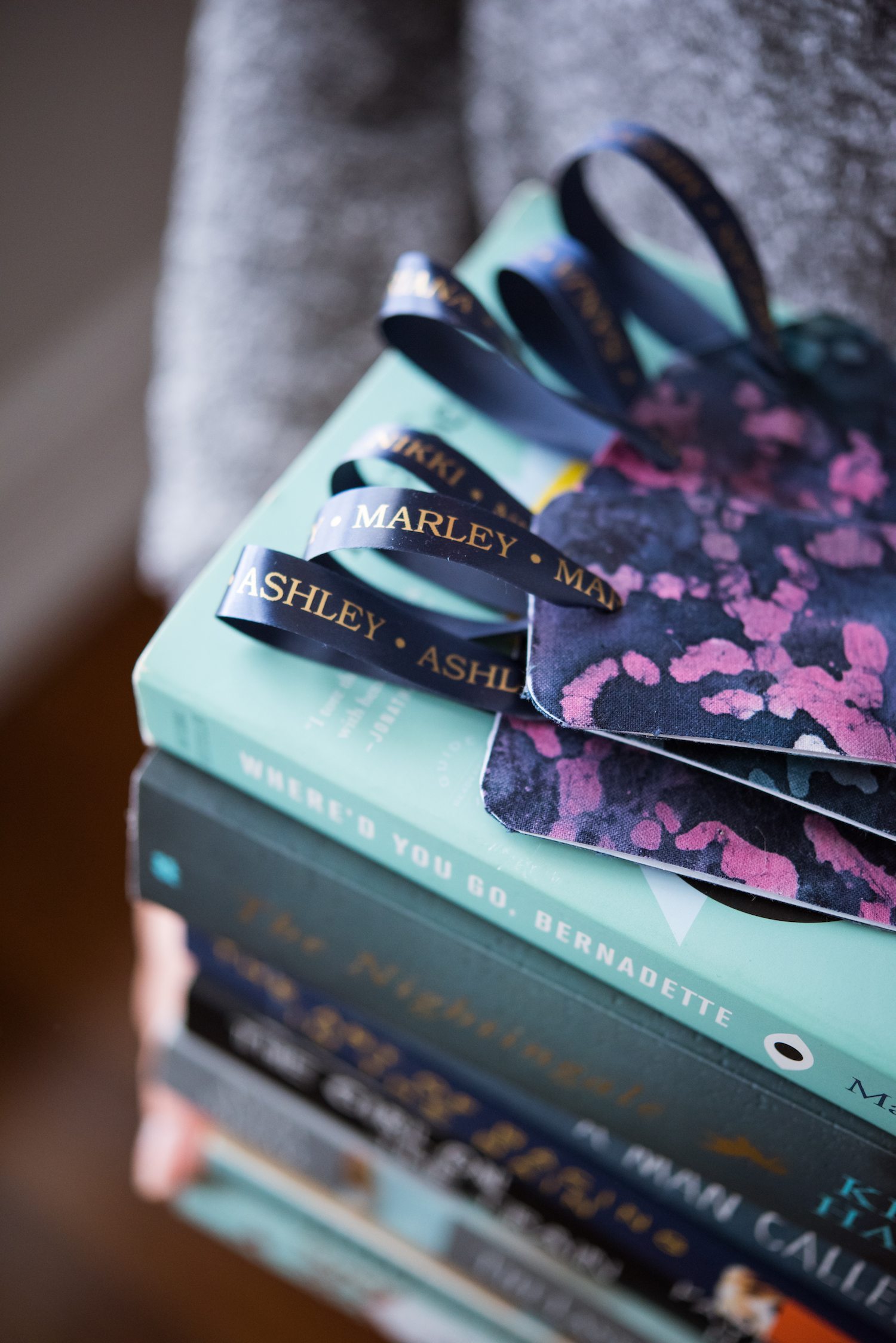 [Art direction + styling by Cyd Converse | Photography by Alice G. Patterson.]
This post was sponsored by P-touch Embellish Ribbon & Tape Printer. Read more about our editorial policies.