This post was sponsored by Simply Orange. Thank you for supporting
the sponsors that help make The Sweetest Occasion possible!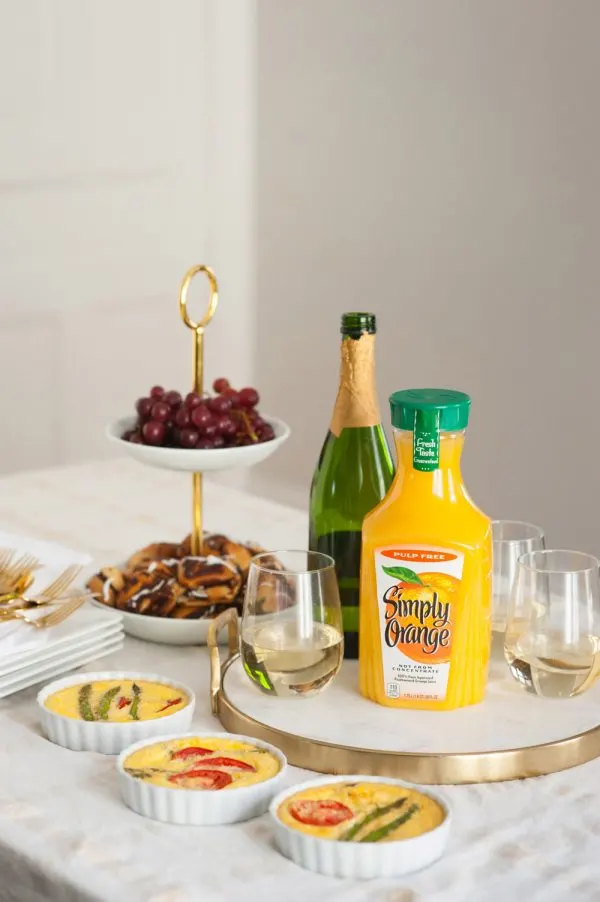 There are few things that say "spring" to me quite like brunch! After long months hidden inside, getting together with friends for brunch feels like such a joy. Today I am teaming up with Simply Orange as part of their nature-to-New York campaign to bring you my tips for hosting a sweet and simple farm to table inspired spring brunch! The star of the show? Mimosa popsicles made with Simply Orange® Pulp Free that are sure to wow your gal pals. That's right. Mimosa popsicles. I've just gone and upped your brunch game from here on out. You're welcome!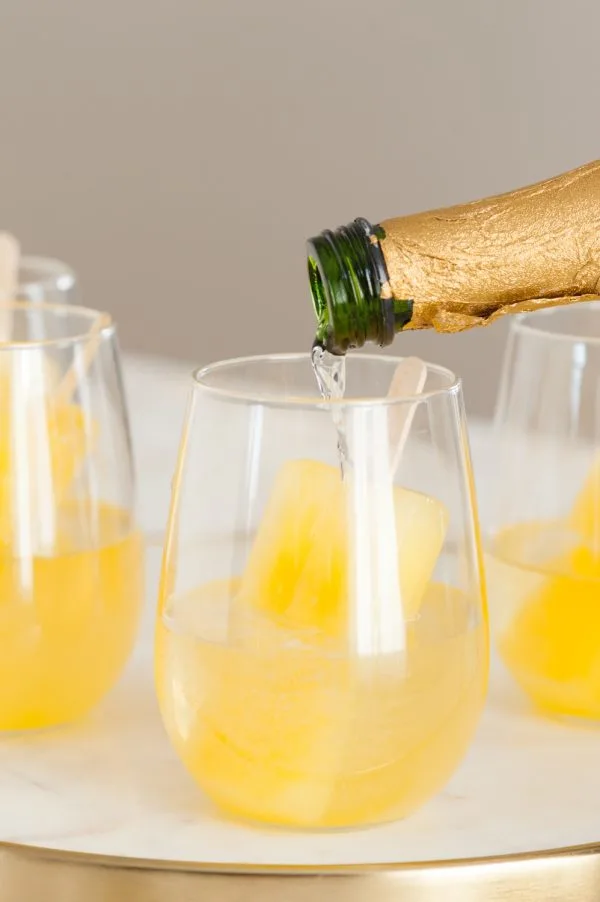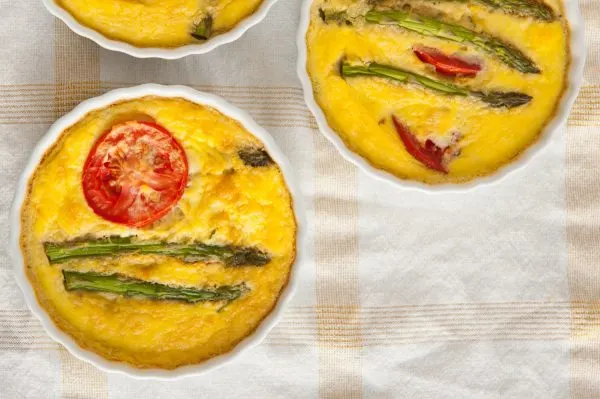 The Styling
When styling a simple brunch like this, keep a light, neutral color palette in mind. It will make it really easy to use basic, white everyday plates and bowls while still looking really chic. A light colored tablecloth, a touch of metallic gold here and there and everything looks really elevated and elegant while honestly taking only a short while to pull together. Pro tip: Things like fruit and danishes look gorgeous plated on little white trays or set out in a cool colander or bowl. You don't need to buy a bunch of new stuff nor do you have to spend three hours cooking before everyone shows up. A few little details can translate to a lot of wow factor!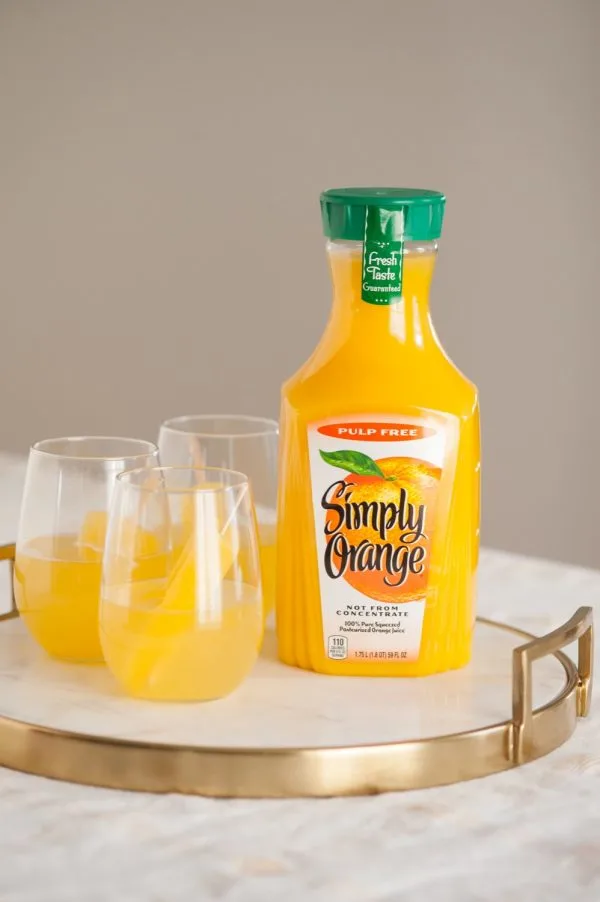 The Menu
For this brunch I really wanted to keep the focus on simple, spring dishes inspired by nature. I made little individual frittatas with farm eggs, fresh asparagus, tomatoes and radishes. You can even bake them the night before and just warm them up right before guests arrive! Fresh fruit, extra veggies as crudite and a few pastries were all that was needed to round out the menu. Too often I think we tend to overcomplicate things and that makes entertaining feel a bit daunting. I'm here to make it easier for you – keep it simple, fresh and loaded with seasonal spring flavors and you honestly really can't go wrong!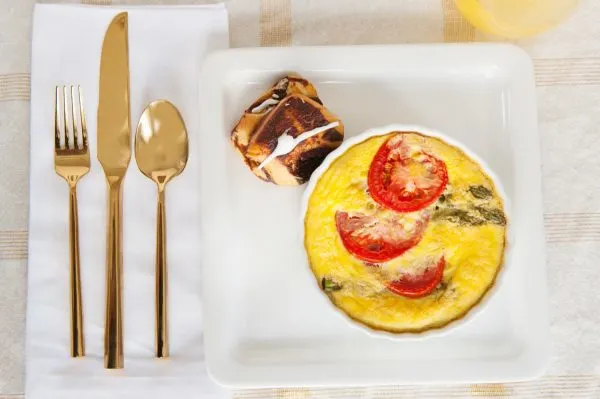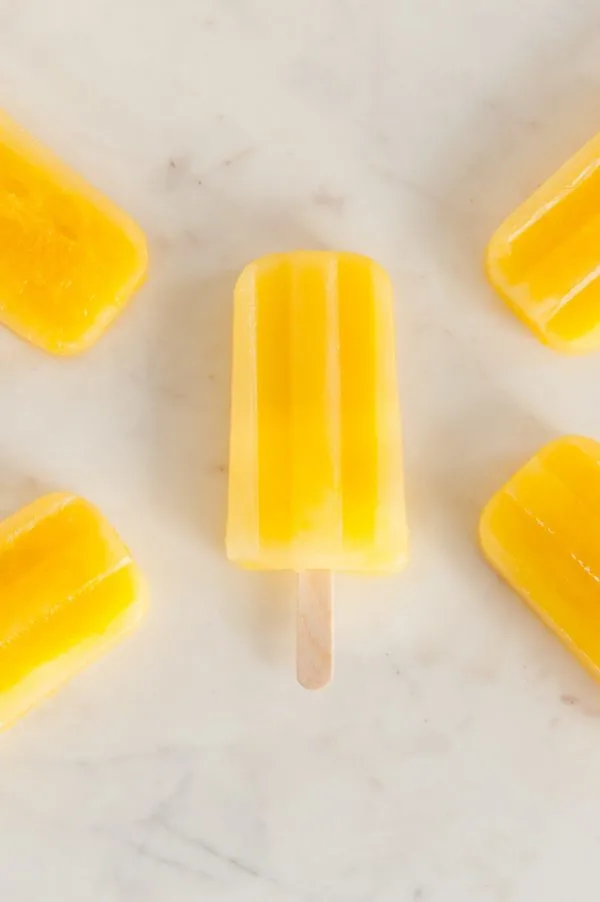 The Mimosa Popsicles
The undisputed life of the party though has to be the mimosa popsicles. Your friends will think you're a genius, but in reality this is as easy as can be. The day before brunch, fill a popsicle mold with Simply Orange®. (I like this mold the best!) I like that Simply Orange® Pulp Free is never frozen, never sweetened and never concentrated, making it seriously delicious for sipping or for popsicle making. Once your molds are filled, pop it into the freezer without inserting the popsicle sticks. After about 20 minutes or when the juice is starting to get a bit slushy, insert your sticks and then freeze overnight. Come time for brunch, serve each popsicle in a stemless wine glass. Pour bubbly over top and prepare to impress everyone you know!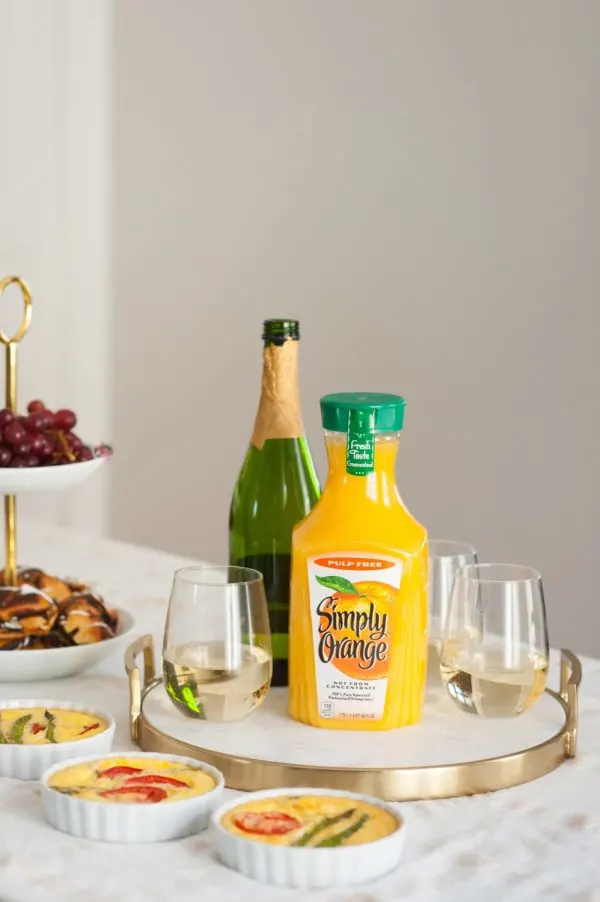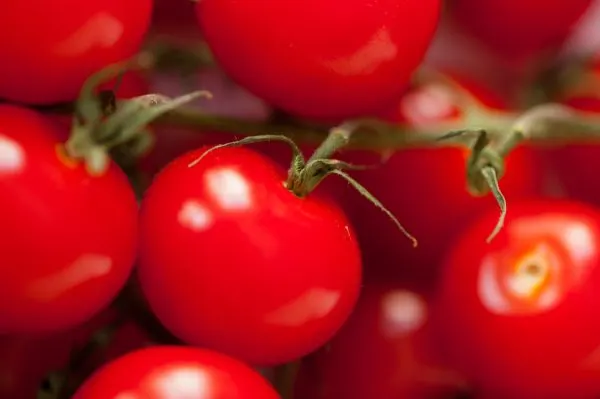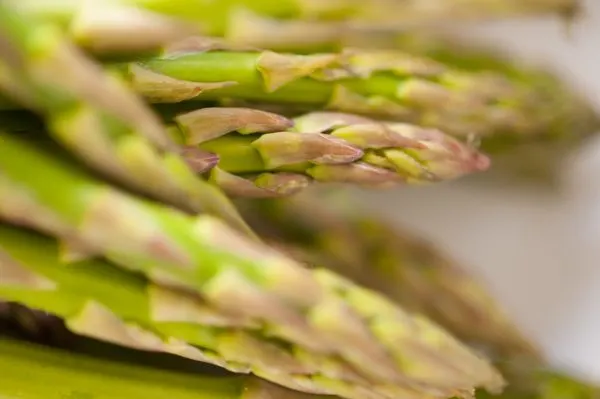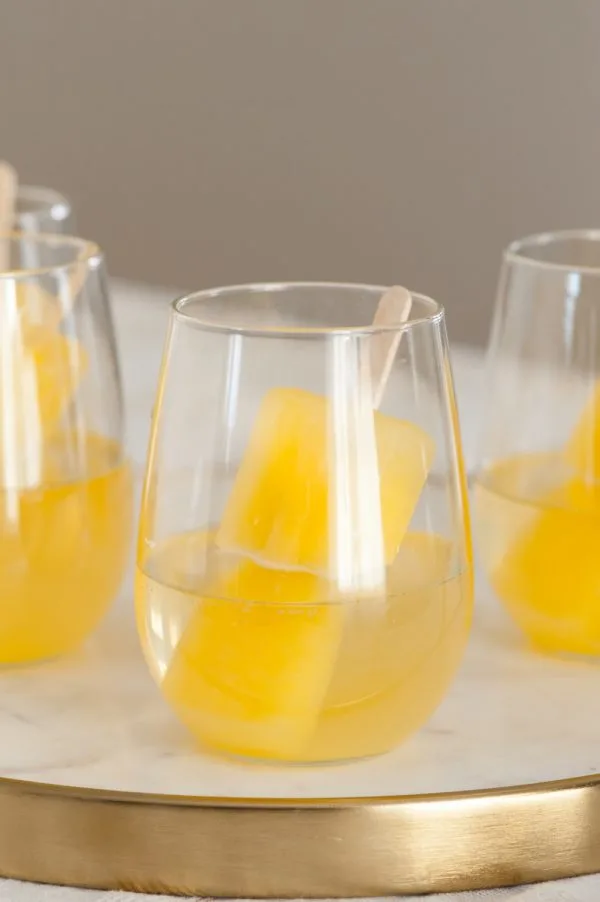 For my New York readers, get your name in the hat to score prizes and coupons to inspire your own spring party at Gotham to Grove. For more details and to check out additional Simply inspirations and recipes, like the Simply Facebook page or visit the official website!


[Art direction + styling by Cyd Converse | Photos by Alice G. Patterson for The Sweetest Occasion.]
This post was sponsored by Simply Orange. Read more about our editorial policies.