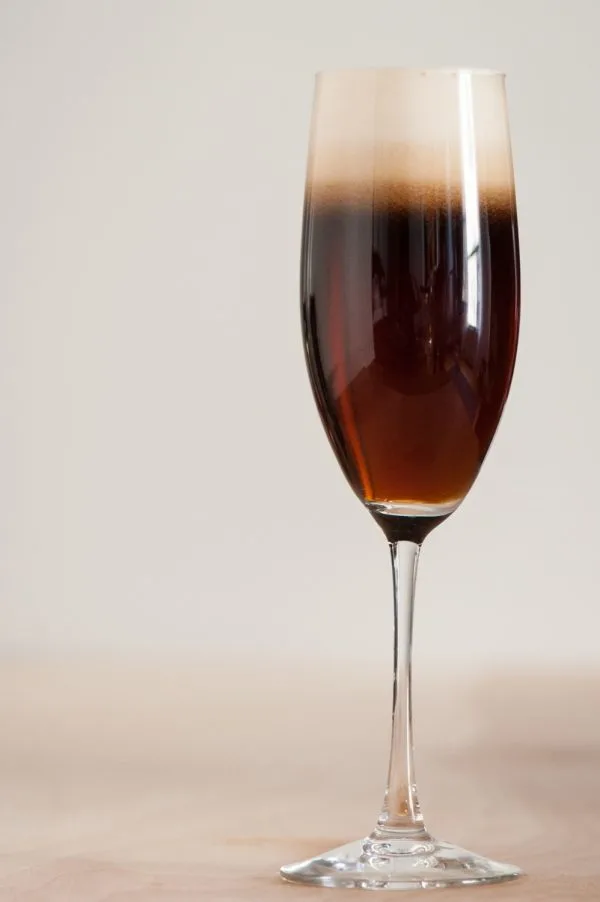 I had my first Irish car bomb in college, as I'm sure many of us did. Let's be real classy here for a second and allow me to admit that I love a good Irish car bomb. If you're not familiar, a car bomb is essentially a shot of 50/50 whiskey and Irish cream that is dropped into a pint of Guinness and chugged straight down. While not very dainty, they are actually seriously delicious. Enter the Black Velvet. It's very definitely my favorite of all the St. Patrick's Day drinks and I choose to think of it as the older, more sophisitcated sister of the car bomb, made with stout and champagne. It's a cinch to make, it looks super elegant served up in a champagne flute (aka you'll impress your guests) and it could not be tastier. Hosting a St. Patrick's Day shindig at some point in the next week? Keep scrolling because a bunch of my best blogger buds and I have teamed up for a little drink swap today! I'm linking to all of their recipes at the bottom of the post so be sure to click over and check them all out. Bottoms up!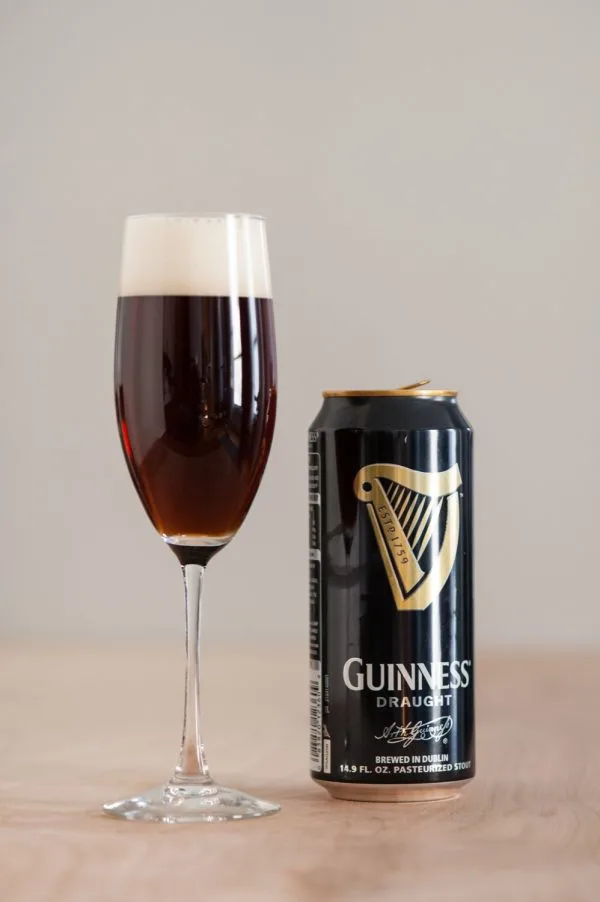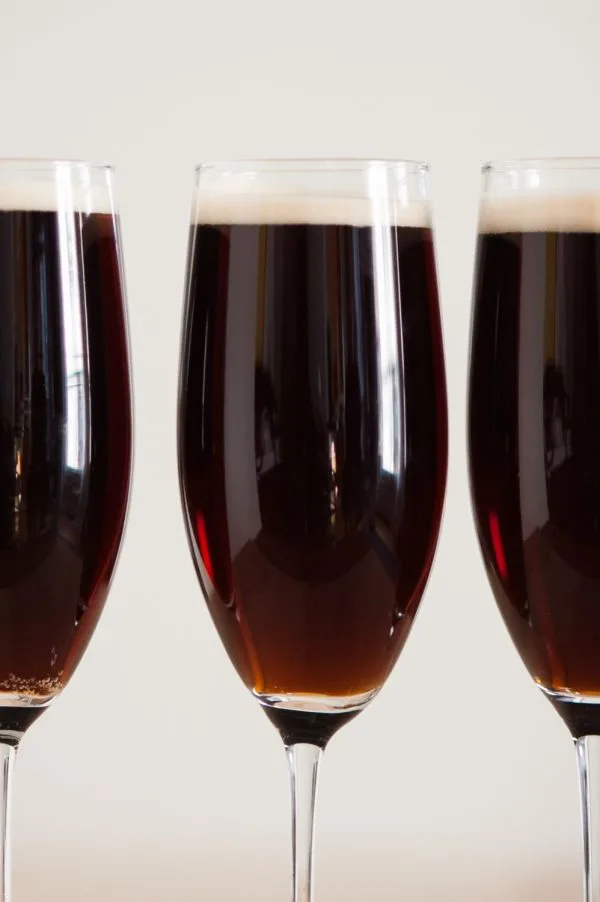 Stout (I prefer Guinness)
Champagne or bubbly (I prefer a brut)
Champagne flutes
Begin by filling a flute half full with bubbly. It's easiest if you pour slowly so you don't overfill the glass or spill over the top. Then slowly top off with Guinness to finish filling the flute. Ideally you're looking to achieve a good head on the glass, similar to if you just pour a pint glass of Guinness. And that's it – clink glasses, sip and enjoy!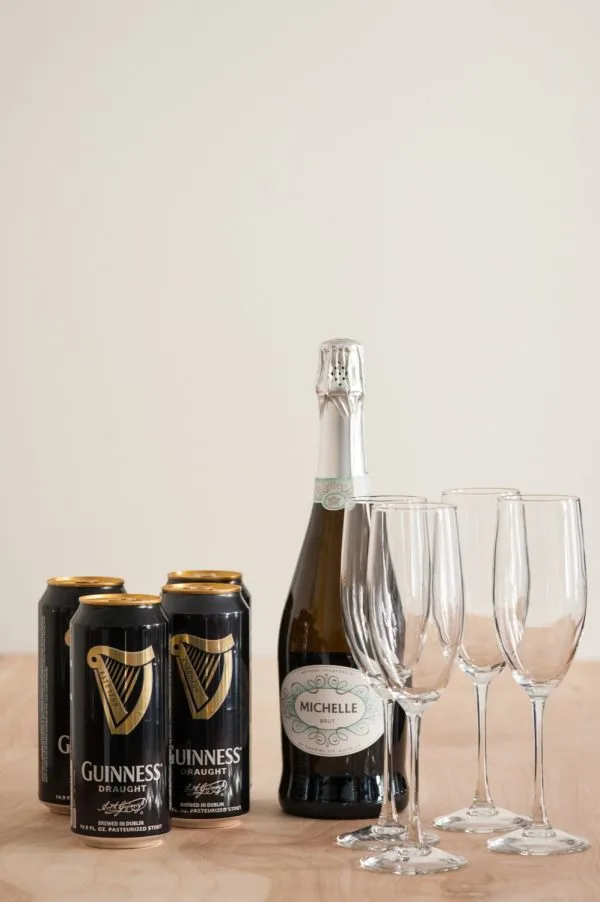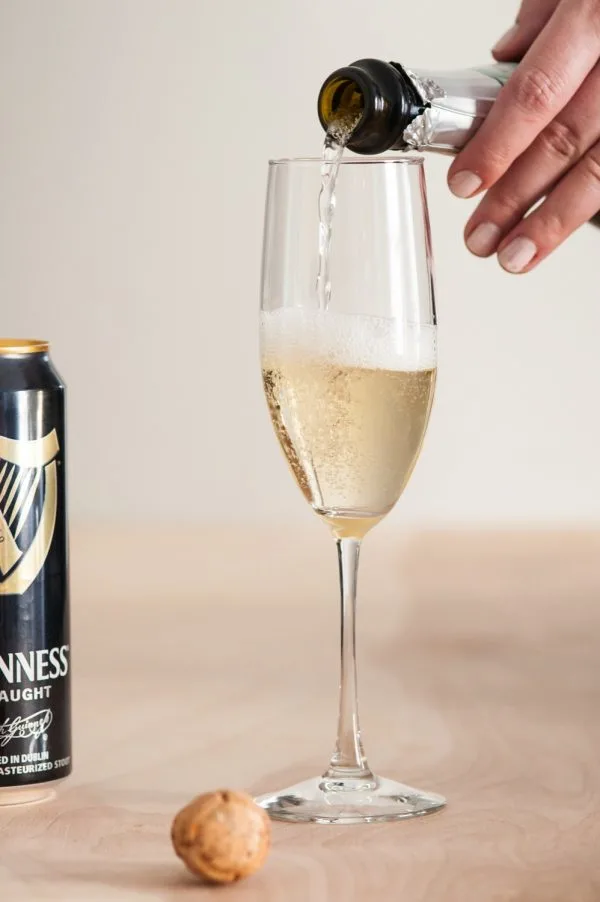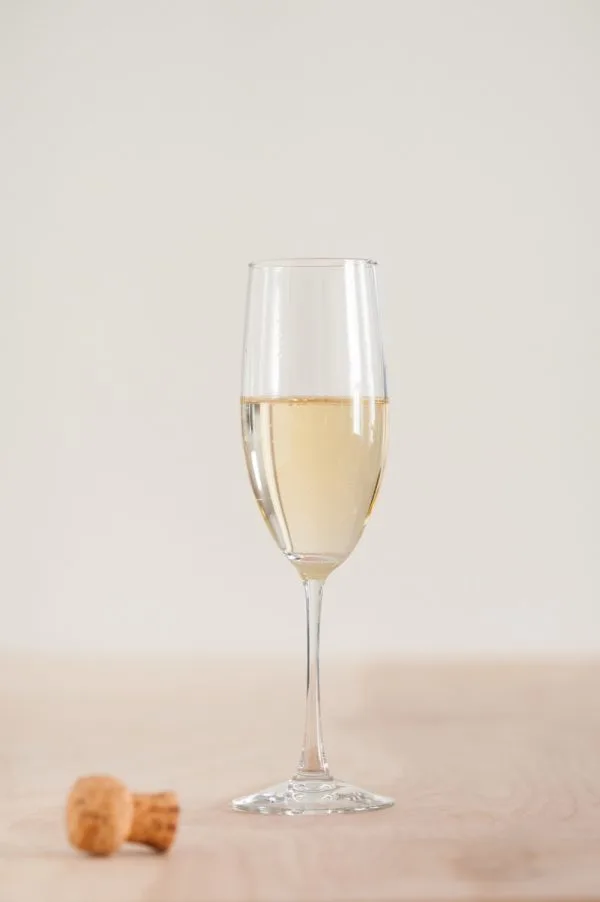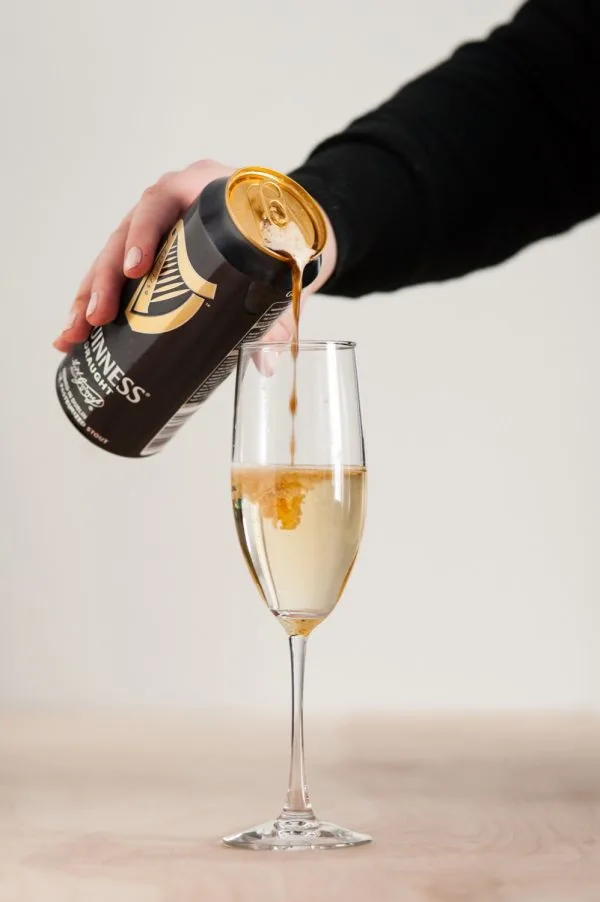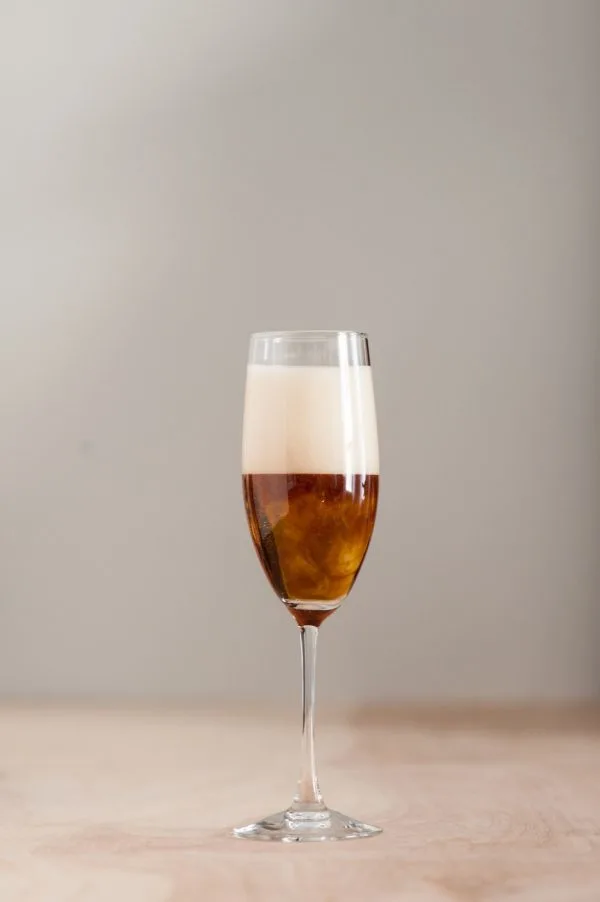 Don't forget to jump on over and pin the rest of the drink up concoctions! Whether you're a party of one or hosting a whole crew this St. Patrick's Day, we've got you covered. Join in the fun and show us what you're mixing and shaking this weekend at with #partybloggerbash!

Inspired by Charm's Leprechaun Kiss Martini

Freutcake's Lucky Leprechaun Rum Punch
Sugar & Cloth's Marbled Creme de Menthe Ice Cream Shots

Lovely Indeed's Irish Mule with Edible Gold Ice Cubes

Studio DIY's Rainbow Cereal Milkshake

Pizzazzerie's Mojito Sherbet Punch

Sugar & Charm's Irish Pear Mule

Julie Blanner's Shot of Gold


[Art direction + styling by Cyd Converse | Photos by Alice G. Patterson for The Sweetest Occasion.]