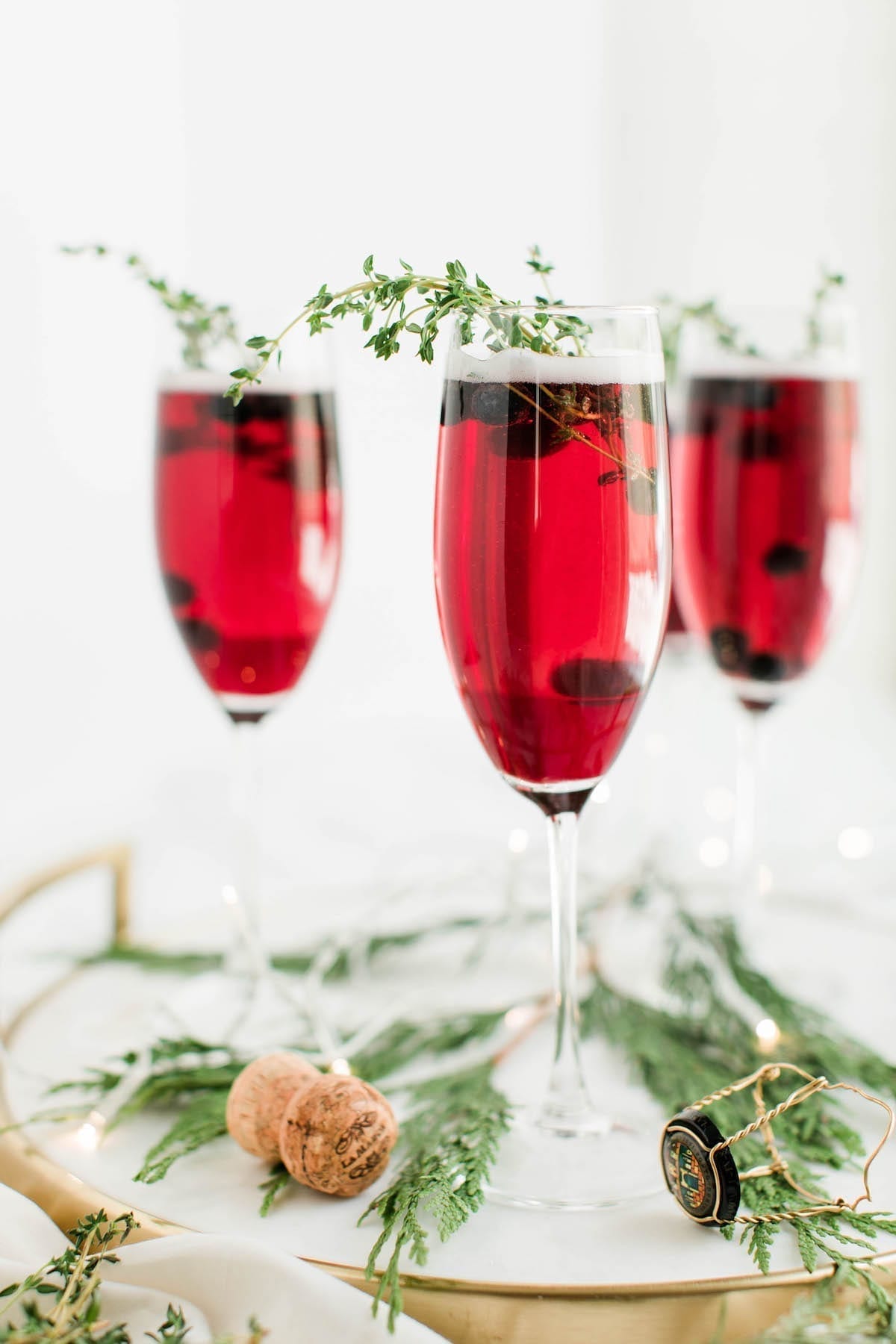 The countdown to the holidays is officially on, friends, and by super popular request I'm sneaking in a couple more Christmas cocktails before all the merriment commences! Champagne cocktails are, of course, perfect for Christmas and also make the ideal New Year's Eve cocktail. Might I suggest this blueberry bubbly sparkler? It's the loveliest, tastiest champagne cocktail for either holiday…or both!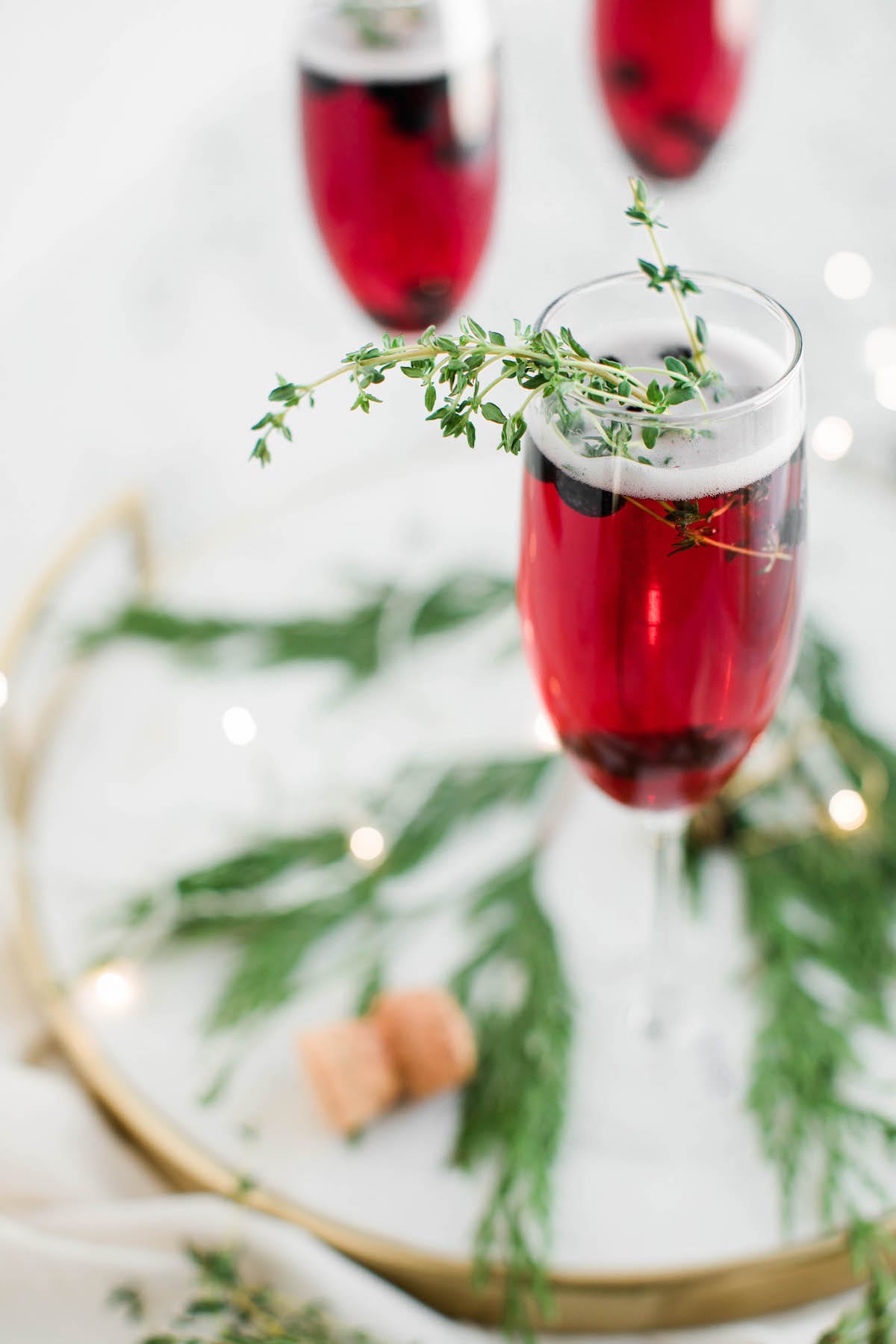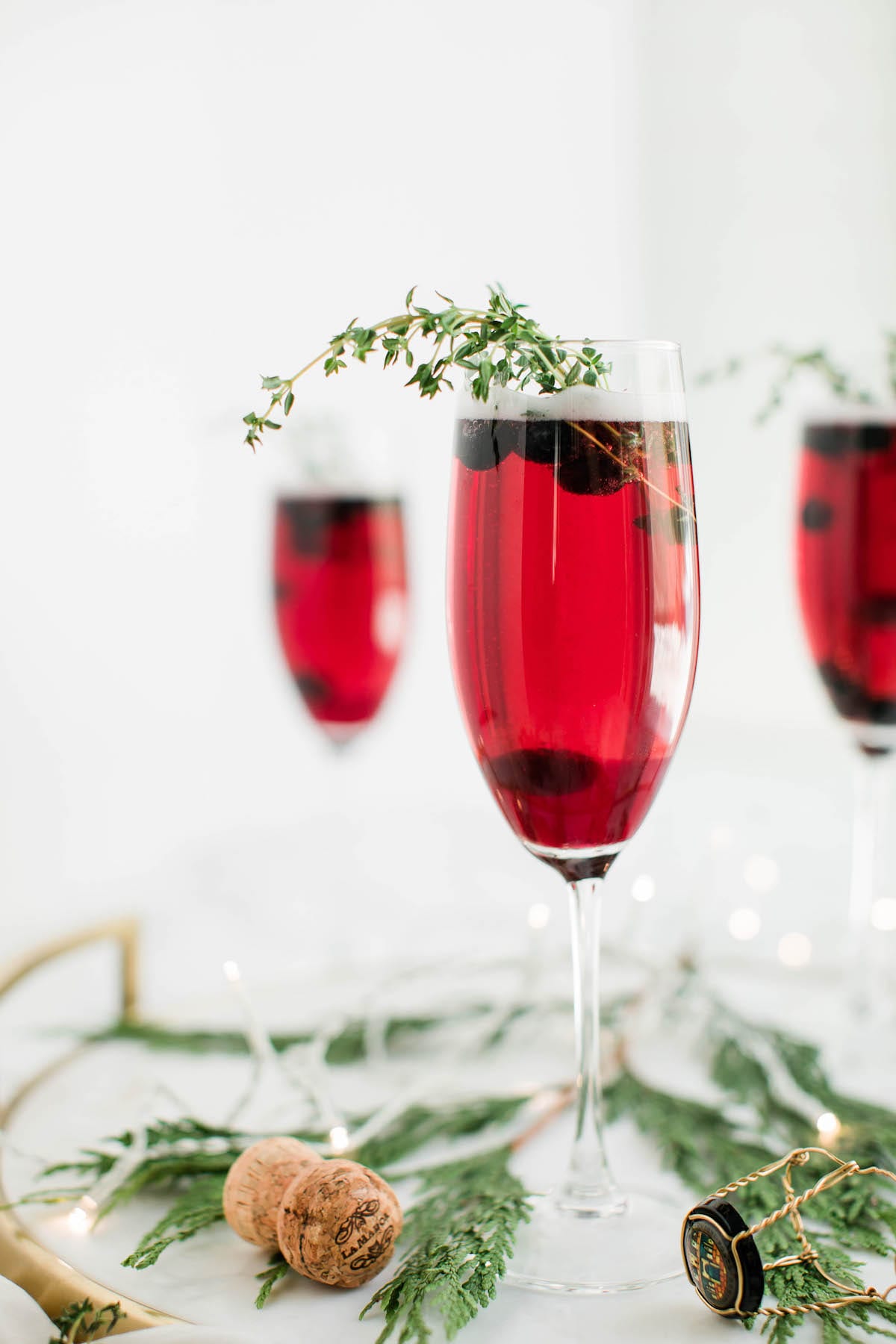 Truth be told, this may be one of the prettiest and most festive cocktails I've ever made. Sometimes you have an idea and it turns out ok. Other times you have an idea and it turns out pretty brilliant. Allow me to present brilliance! (Also, sometimes you have an idea and it falls totally flat. We try not to dwell on those though. Ha!)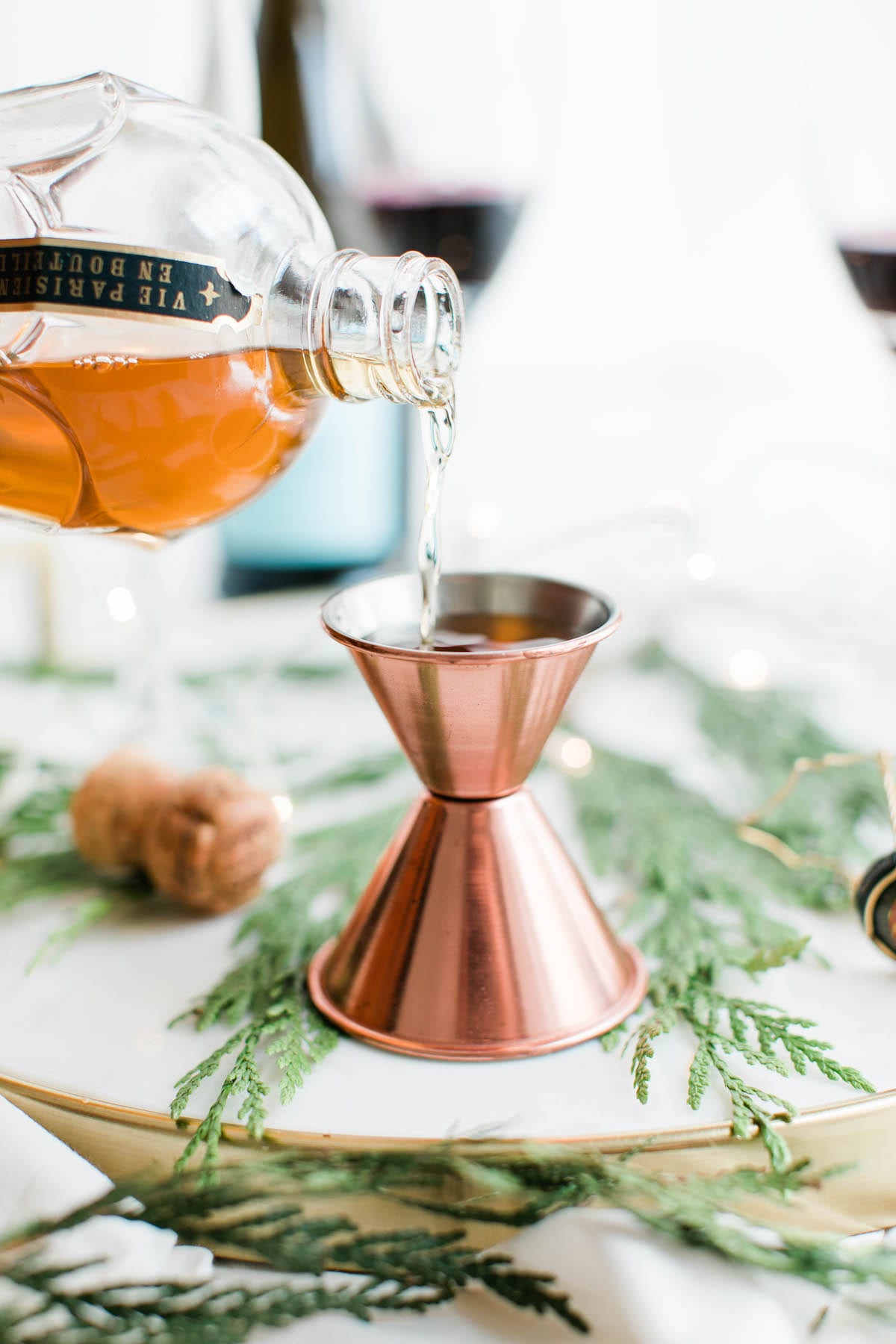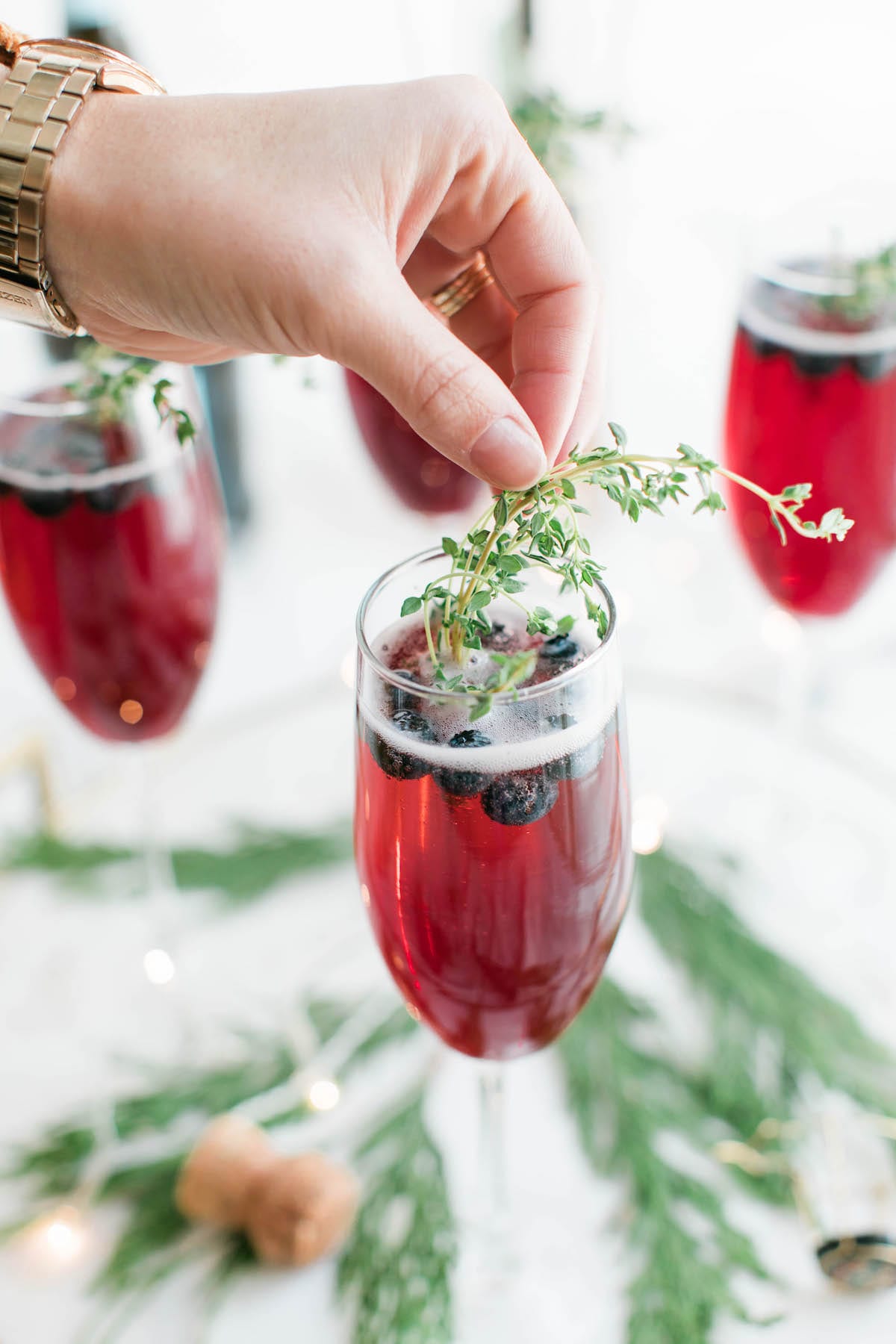 A few years ago I was on a big "put a splash of St. Germain in everything" kick. Ok, I think at least half of the internet joined me on the same kick. It looks like I might be back in the habit! That touch of elderflower is so perfect for the holidays, truly.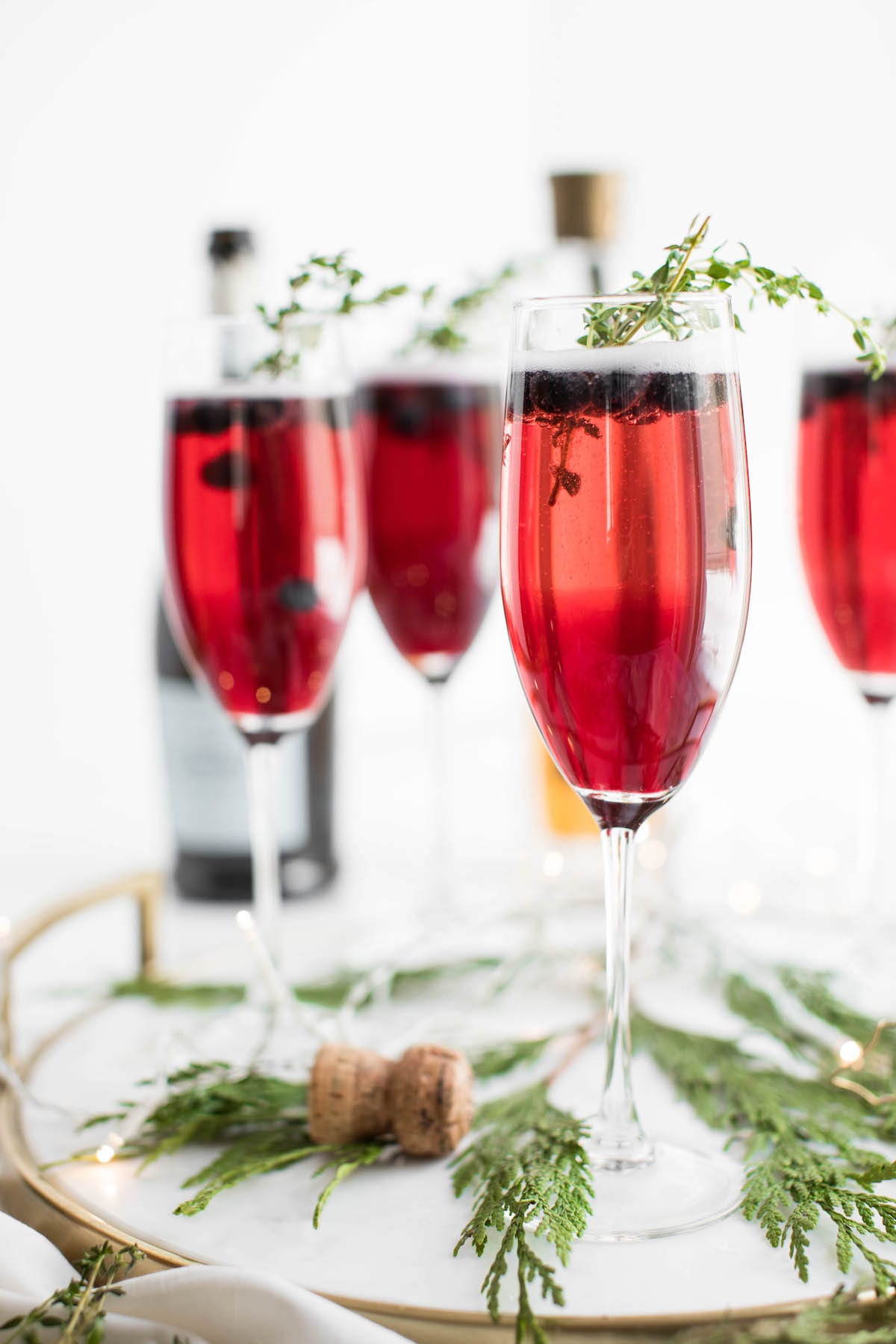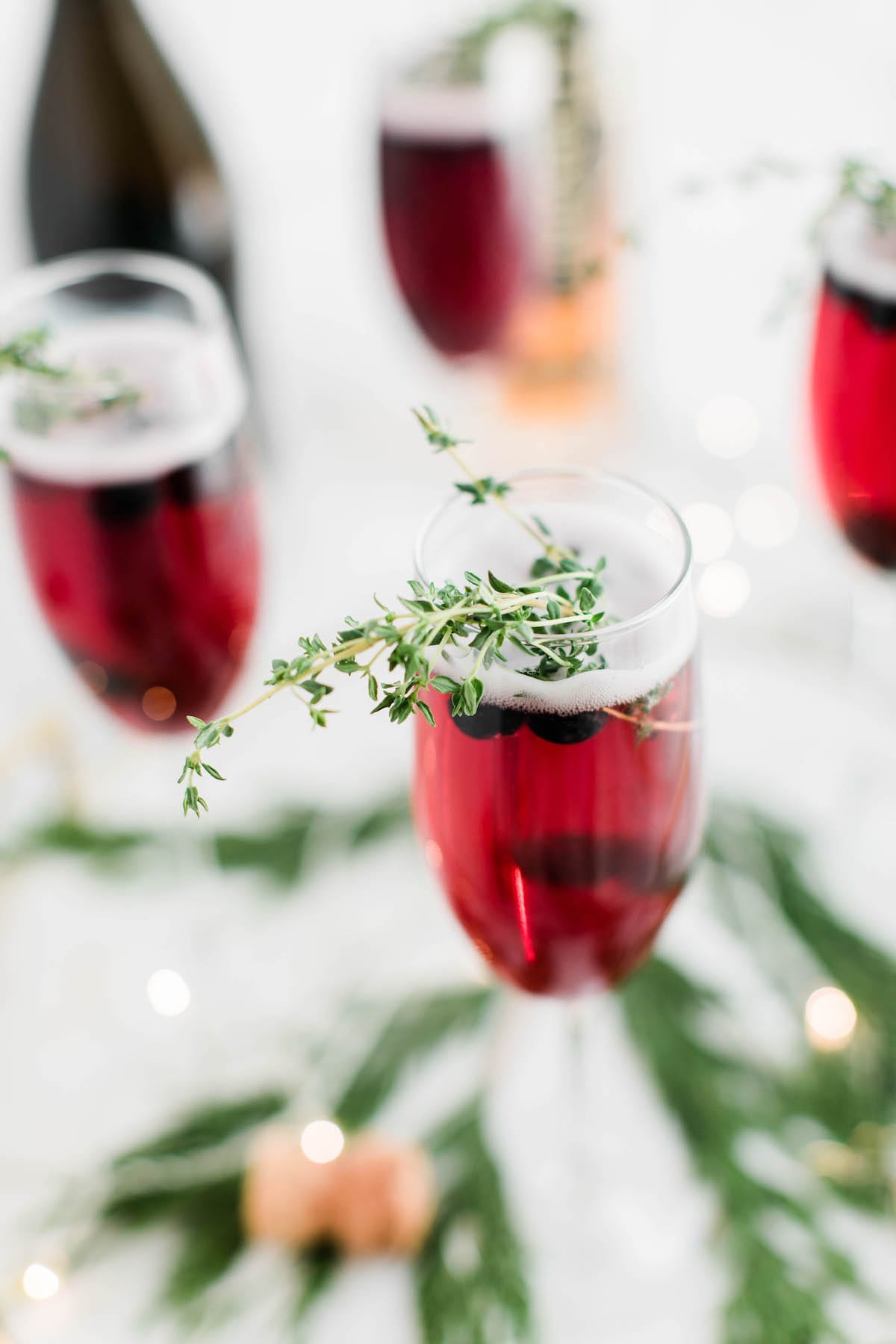 This champagne cocktail is just three ingredients and tends slightly toward the sweet side so make sure to use a dry or brut champagne (or prosecco) and serve everything super chilled. And don't skip on the fresh blueberry and thyme garnishes! They kind of make the drink, if I'm entirely honest.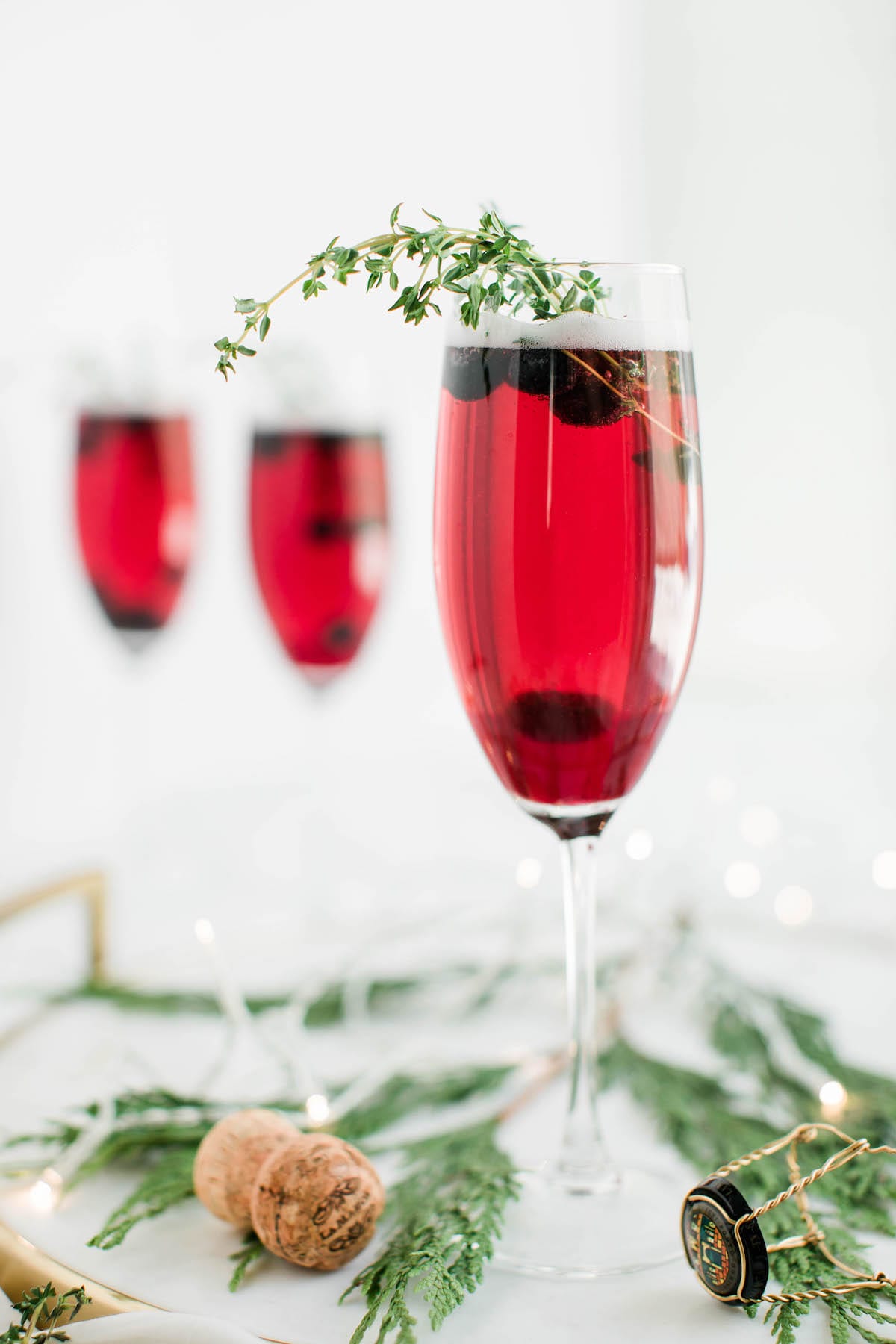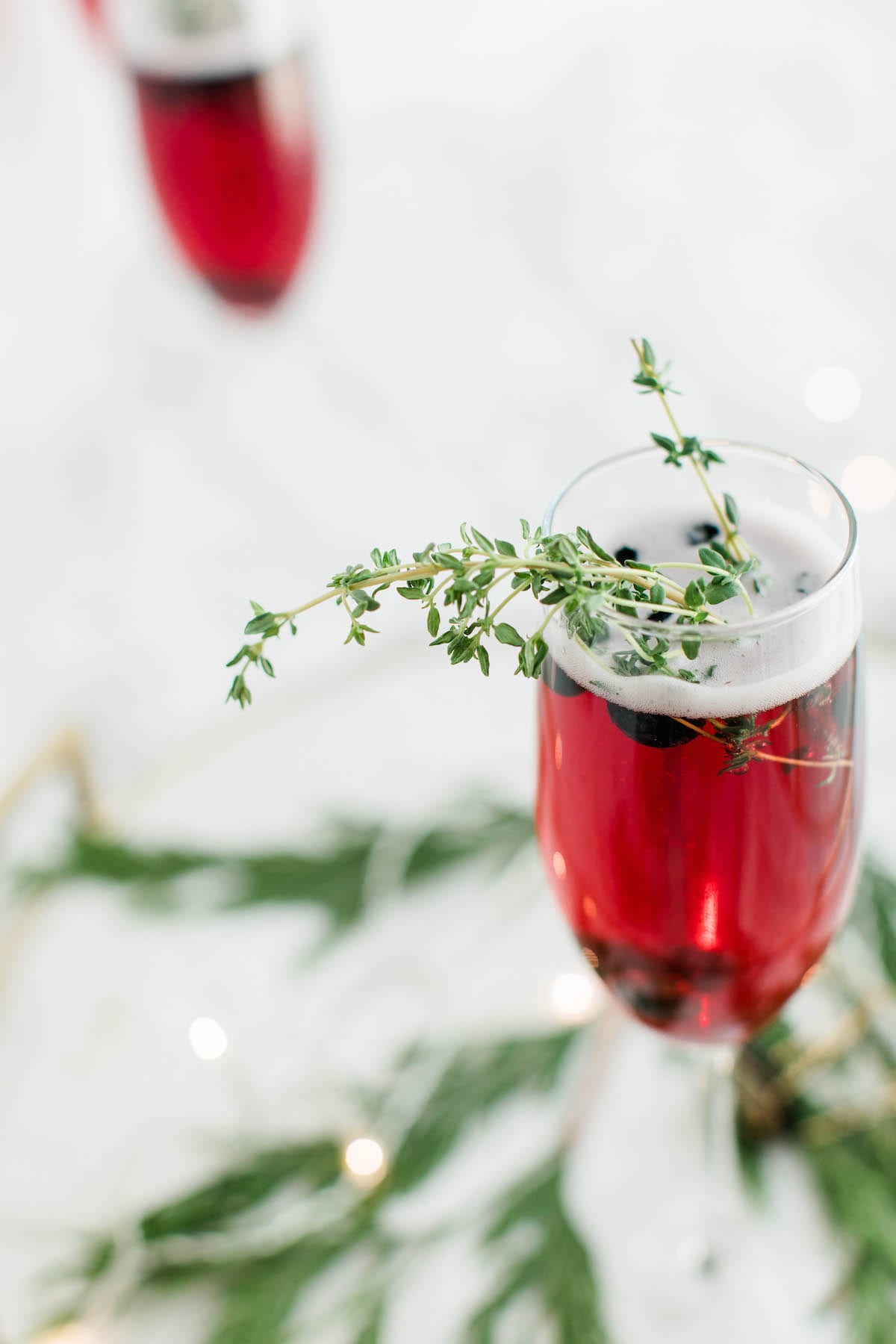 Blueberry Bubbly Sparkler Champagne Cocktail
Ingredients
1 oz blueberry juice
1 oz St. Germain
4 oz brut champagne
Fresh blueberries
Fresh thyme
Instructions
Pour chilled blueberry juice into a champagne flute
Add chilled St. Germain
Top with chilled champagne or prosecco
Add fresh blueberries and thyme sprigs to garnish
[Photos by Cyd Converse for The Sweetest Occasion.]