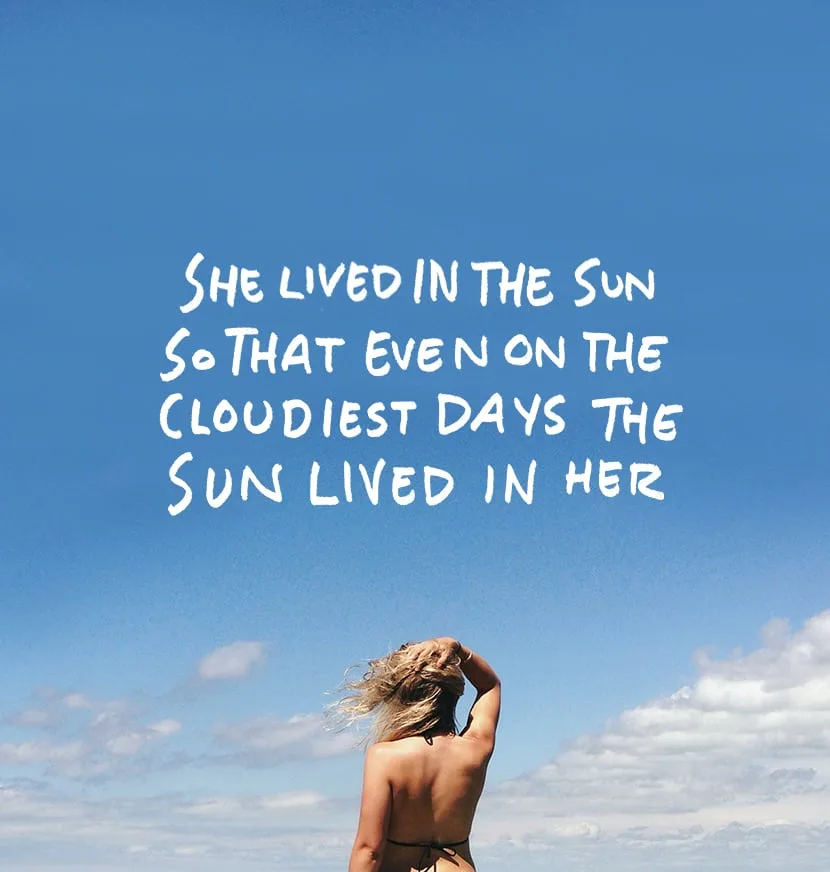 Many years ago, I met a girl. She had this long brown hair and the cutest button nose and a fire in her soul that could light up the world. If you've spent any time with my family in the last couple of decades then you know her and how deeply important she is to me. She started as my sister's best friend and quickly became my other little sister. Freakishly, when you look at photos of the three of us, most people actually assumes she's our "real" sister. She is Aunt to my children, she is Sissy to me. She is my sister's person and because of that I've been blessed to love her for all of these years. I couldn't even say how many years it has been. There is no beginning nor end to our life with her fully entwined amongst the roots of our family tree. It simply feels like she has always been, like she was always meant to be.
It has taken me over a month of soul searching to decide whether or not I was going to write this post. Sometimes as a so-called influencer you have the unique ability to bring light and awareness to issues that are deeply important to your heart. Sometimes it can feel wildly uncomfortable to do so, at least for me, because I never want to cross the line of drawing attention to myself when ultimately this story is not mine.
Today I was encouraged by a dear friend to write this post and that encouragement helped me finally decide that to do so was the right move. To pull back the curtain, to hopefully stir up some awareness and, with any luck, to generate hope. Because right now, more than I ever knew possible, we need all the hope we can get. While respecting her privacy as much as I can, I am going to share a story with you now. A story about a girl who has leukemia and the way it's tearing apart the hearts of those who love her.
On July 3rd I was sitting along the water's edge at dusk in the picturesque little village of Clayton where we keep our boat. My husband, our kids, our two year old who had never seen fireworks before, my dad, my best friend, my cousin and his kids, our good friends and their kids. Popsicle-stained faces and coolers packed with drinks and blankets covered in discarded shoes while we danced barefoot and waited for the fireworks to begin.
The 4th of July is my jam and I bring all the hype. I'd bought Em's dress for the occasion a year in advance. We'd been looking forward to that day for months. In one moment, I was surrounded by joy and the smiling faces of so many people I love so dearly. And the next moment, I was standing in the street sobbing like I've never sobbed before. Doubled over, a figure of grief swallowed by a crowd all staring up at the fireworks exploding overhead, each one a gun shot through my heart.
On June 12th, two days shy of her 30th birthday, our girl found herself in the local emergency room. She'd been having persistent chest pains and feeling generally unwell since early in the year. That day, despite multiple confirmed diagnoses of costochondritis (which is effectively an inflammation of the cartilage connecting the ribs to the sternum), the pain was unbearable. She was just looking for relief. She was just looking to feel like herself for a moment. What she got instead was a terrified attending physician giving her the unbelievable news that she believed she might have leukemia.
Every day since July 3rd, at some point in the day, it has dawned on me that I need to find that ER doctor. I need to thank her for not stopping at the costochondritis diagnosis that had already been confirmed and reconfirmed by multiple health care professionals. I need to thank her for activating the chain reaction to lead to the referral to the hematologist who ordered the bone marrow biopsy that told the full story. Fucking cancer. FUCKING CANCER.
Before we walked to the fireworks that night, I slipped my phone into Bob's pocket since I was wearing a maxi dress and couldn't be bothered to carry a purse. I didn't know that my sister was frantically trying to get a hold of me. I was dancing barefoot in the grass and living every inch of life. I remember the sound of my father's voice when he looked up from his phone and told me to call my sister immediately. And that's when I knew. It wasn't costochondritis. It wasn't random pains and anemia and fatigue and feeling like shit for no reason in particular that had been plaguing our girl for six months or maybe even more. It was acute myeloid leukemia.
It turns out, I fucking hate acute myeloid leukemia.
On the 4th of July, while everyone else was placing berries in perfect red, white and blue stripes on desserts of all manners, my Sissy packed a bag and got in a car with her parents first thing in the morning and drove to Upstate University Hospital where she immediately began a highly intensive round of induction chemotherapy designed to kick the crap out of this disgustingly aggressive form of cancer. You're young, they said. You're otherwise healthy, they said. You should beat this, they said.
After thirty six days of no sunshine, no fresh air, much of it spent effectively quarantined to protect her incredibly fragile immune system, after a second round of chemo because the first round wasn't successful, this past Friday we received the most horrifying news yet. Upstate was discharging her to go spend some time at home because her particular version of AML has decided to not respond to chemo and, even worse, the disease was starting to progress again despite the chemo. It's not working. It hasn't worked. It's not going to fucking work.
Shortly after the initial diagnosis, we learned that a stem cell transplant would be required to achieve longterm remission. Since then my sister and I have become amateur armchair physicians, absorbing every last bit of information we can about AML, leukemia, stem cells, DNA and anything else we can read and actually make sense of in medical journals and medical studies. In very brief and simplified terms, a stem cell transplant is used in an effort to "fix" DNA that has been in some way mutated (there are seemingly endless gene mutations that can occur with AML) to try and reset your body. In the best layman's terms I can come up with, when you have AML and on top of it one or more gene mutations, your DNA gets reprogrammed to think it is supposed to produce these cancer cells forevermore. A stem cell transplant is a means of trying to introduce new DNA into your body to overtake your old DNA that is now all messed up and trying to kill you.
The stem cell transplant process (or alternately the bone marrow transplant process, which is the preferred method of fixing nasty DNA for some patients) is incredibly hard and the risks are many. For many, it's the last and very best shot at saving their life. For many, it works. We now know, because her AML is not responding to chemo (and for a bunch of specific very scientific reasons I'm not going to explain here), that a stem cell transplant may not even be a viable option for this girl, this girl who lights up our lives with her laughter and her unbelievably beautiful smile.
This gorgeous girl. She has held both of our hands through break ups, she has celebrated with us both as we've gotten married (hell, twice in my case) and she has joyfully taken on the role of aunt as we've grown babies. She was the first one to show up with a bottle of champagne when Bob and I closed on our house and were covered in dust as we gleefully ripped up old carpet. She is always the first to support me in my career and my crazy dreams for this blog. There are infinitely more photos of her here one this website than there are of me. She is there. Always. Unconditionally. She is the first one to jump off the boat into the freezing ass river when the water is still frigid in the spring. She is the first one to jump on a plane to celebrate babies and birthdays and weddings and the just because days. There's no world I want to live in that doesn't include her. There's no world that is right without her. Maybe she's not just my sister's person. Maybe she's my person, too.
I am writing this today, sobbing once again to say, help us. Please. If you can. Help us save her. We are urging people to please go to Be The Match and register for a swab kit. It's possible that you could be the match that saves her life. Even if you aren't a match for her directly, you can be a match for someone else. It's easy to get registered with the donor bank and some day you could possibly save a life, just as we hope someone out there can save her. I ordered my kit and it has already been shipped. When I receive it I will be going live on Instagram to talk more about the donor bank and to do my swab kit live for everyone to see just how easy it is to find out if you're the match that could save a life. Someone else's daughter, someone else's sister, friend, granddaughter, niece, cousin. Someone else's Michaela. In turn, maybe I can save someone you love. But we'll never know if we don't first get tested.
Today I woke up and for some reason decided to open my Facebook app while I laid in bed waiting for my little girl to wake up. I thought I was trying to just ease into the day, but I was instantly greeted by all the drama people think they have in their lives. People fighting over politics. People cutting down their family and friends and throwing shade at one another. My heart broke and I struggled not to lose it in the face of the pettiness that surrounds us every single day.
It's a lot for me to keep it together most days lately. Every day I move through life with cancer eating at the fringes of my sanity. While I'm trying to fix my kid dinner or fuss over props for a photo shoot or standing witness to the negative energy people are throwing at each other, I am eaten away. As a deeply emotional soul, a true empath through and through, it is hard for me to not become consumed with everything I am feeling these days. I am angry. I am terrified, scared out of my mind. I am so so sad. I am bitter as fuck.
Luckily or not, in addition to being deeply emotional and intuitive, I am also a fixer. Taking the reins when someone I love can't handle their own is what I do. I take care of people. I fix things. When I'm faced with crisis, my brain immediately goes into reactionary mode and I start lining up the ducks and assembling the army to rally behind the cause. It's where I channel my nervous energy. It's how I live without regrets. When I love a person, I love them hard. Ugly hard. I give the tough love. I butt my head into their business when I think they really need it. I am the middle of the night friend, the one who gets the sobbing phone calls. I dispense the tissues. I will pick you up in the middle of the night standing on the side of the road. I will sew the busted zipper on your wedding dress. I will sob in the middle of a street when you're diagnosed with cancer and then immediately start planning a fundraiser to try and make your life easier as you're fighting for your life.
All of this to say, if you are a physician or someone who has connections with a hospital with a great clinical trial, please email me. If you or someone you love has AML or has survived AML, please email me. If you are interested in contributing to the Go Fund Me account we have set up to help offset the immense expenses Michaela and her parents are facing right now, I will be forever indebted. If you think there is any little way that you can help her, please please please email me.
Writing this is ripping my heart to shreds. But I know in the my depths of my soul that I would never forgive myself if I didn't do every last thing I could to try and save her. This girl of ours cannot go down. Not on my watch. If you can, please. Help us save her.
[Image + text from The Fresh Exchange.]