This post was sponsored by Truvia. Thank you for supporting
the sponsors that help make The Sweetest Occasion possible!
In the little village nestled in a valley where I went to college, there was a coffee shop where we used to flock on crisp fall nights for big cups of steamy, creamy chai tea latte. In truth it was probably the first "real" coffee shop I ever frequented and it smelled of good coffee beans and freshly made espresso in a way that makes me nostalgic just thinking of the place. Not a fall season has gone by since where I haven't longed to be there with a big mug in hand. Today I'm once again teaming up with the folks at Truvia, this time to bring you the most delicious homemade chai tea latte recipe you're ever going to try. After a few years of attempting it, I think I've finally settled on the right mix of spices and tea and milk to make a seriously solid cup of chai. Because it's sweetened with Truvia Natural Sweetener it also has delightfully less sugar and fewer calories than the chai you pick up at the drive-thru and is far more delicious.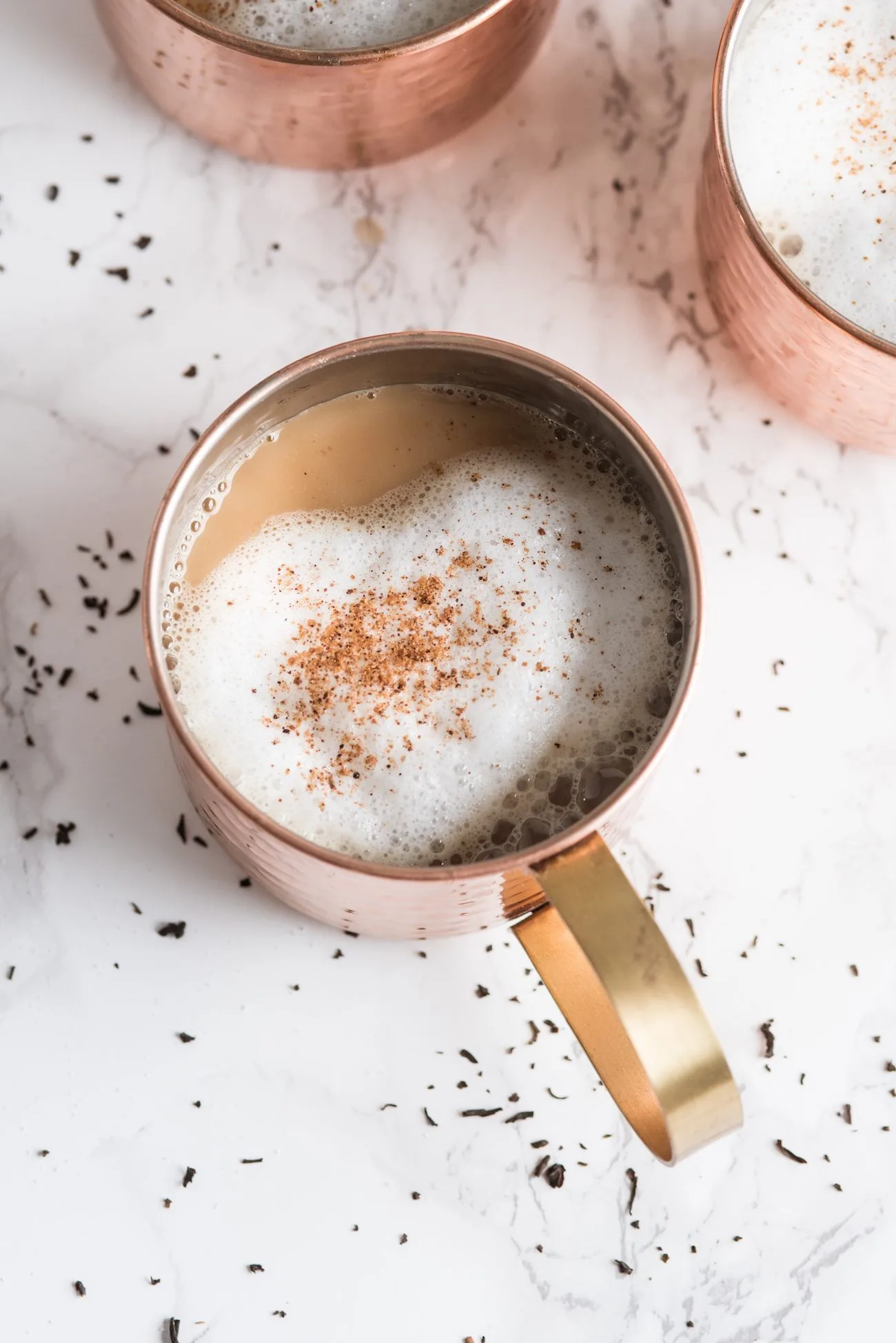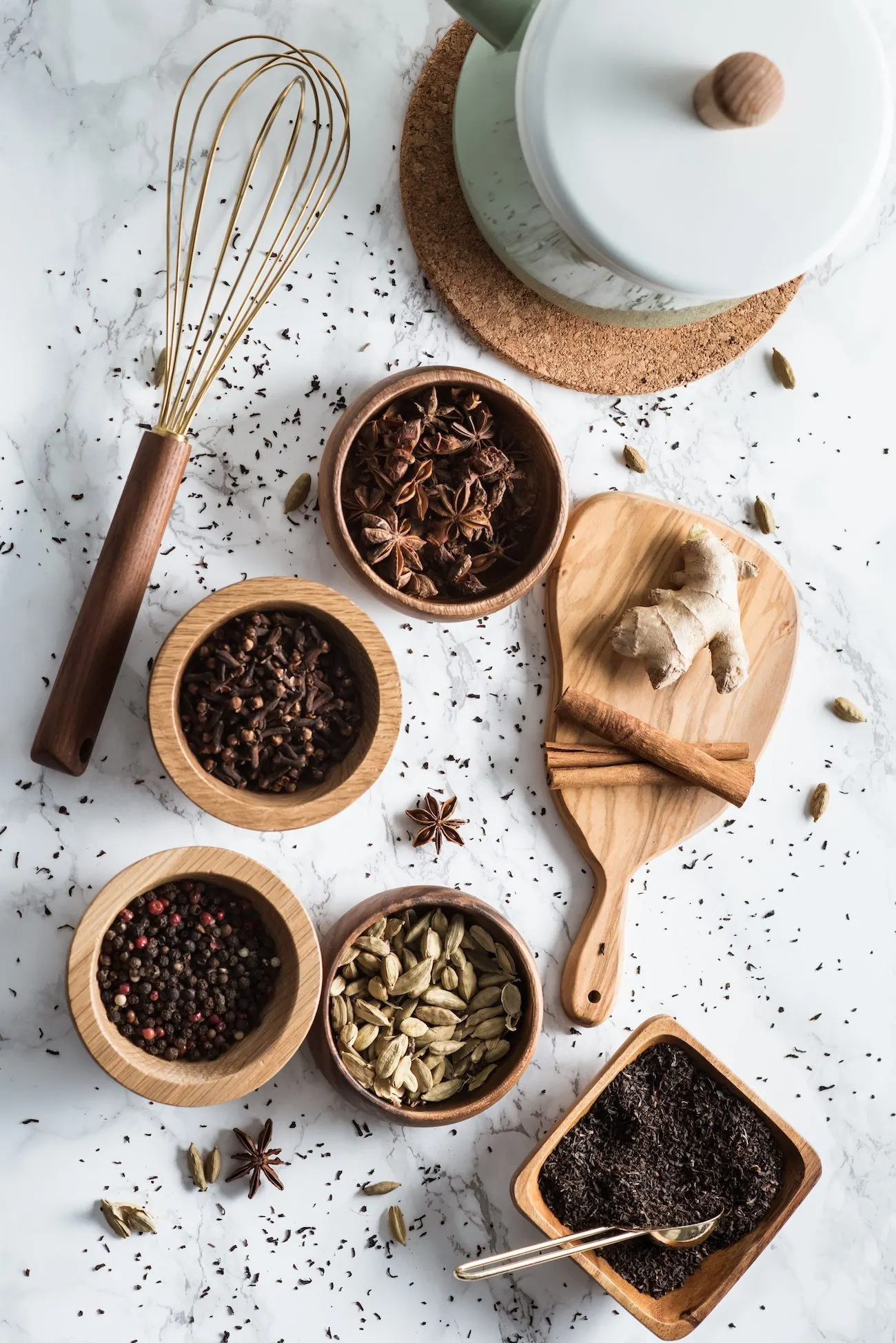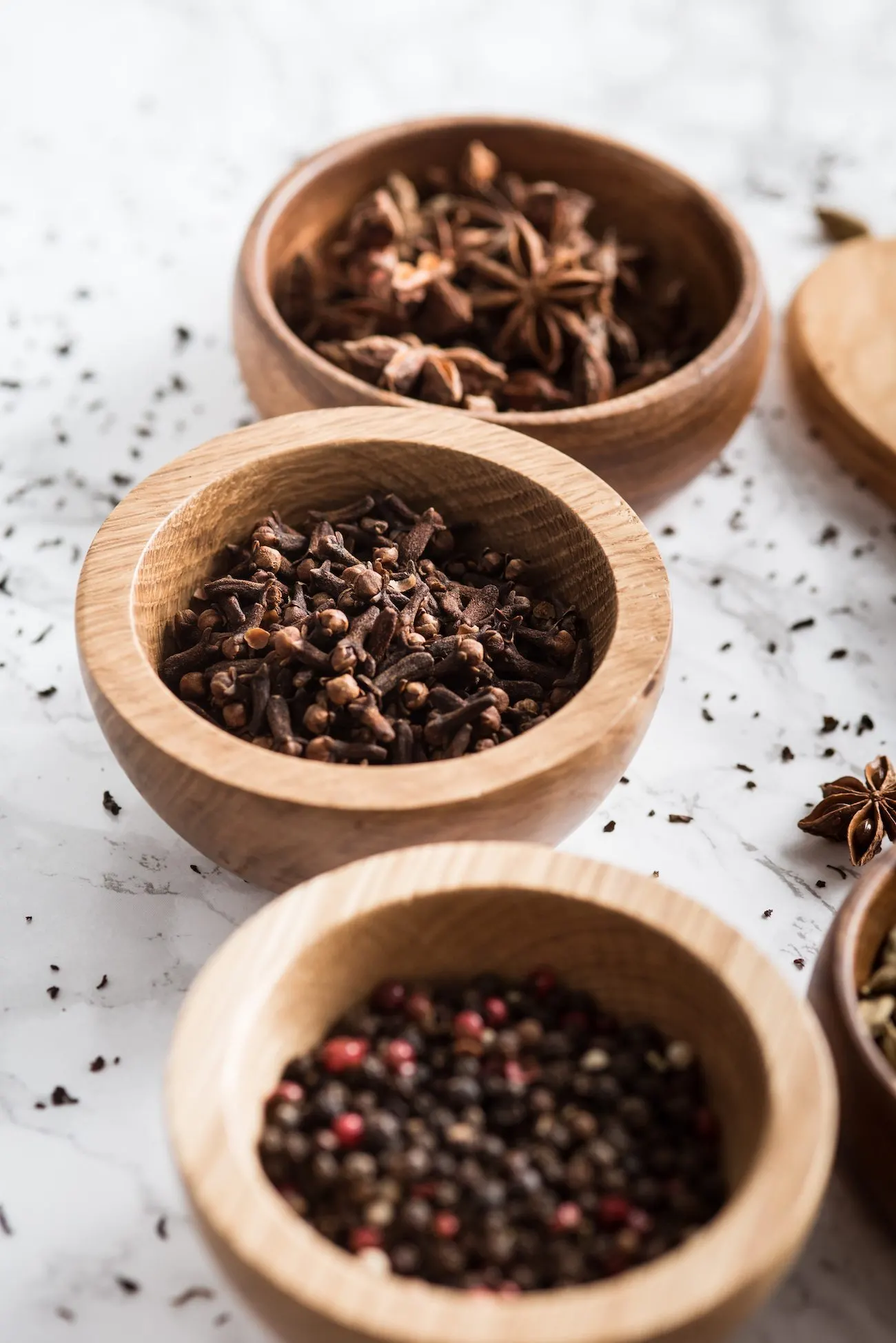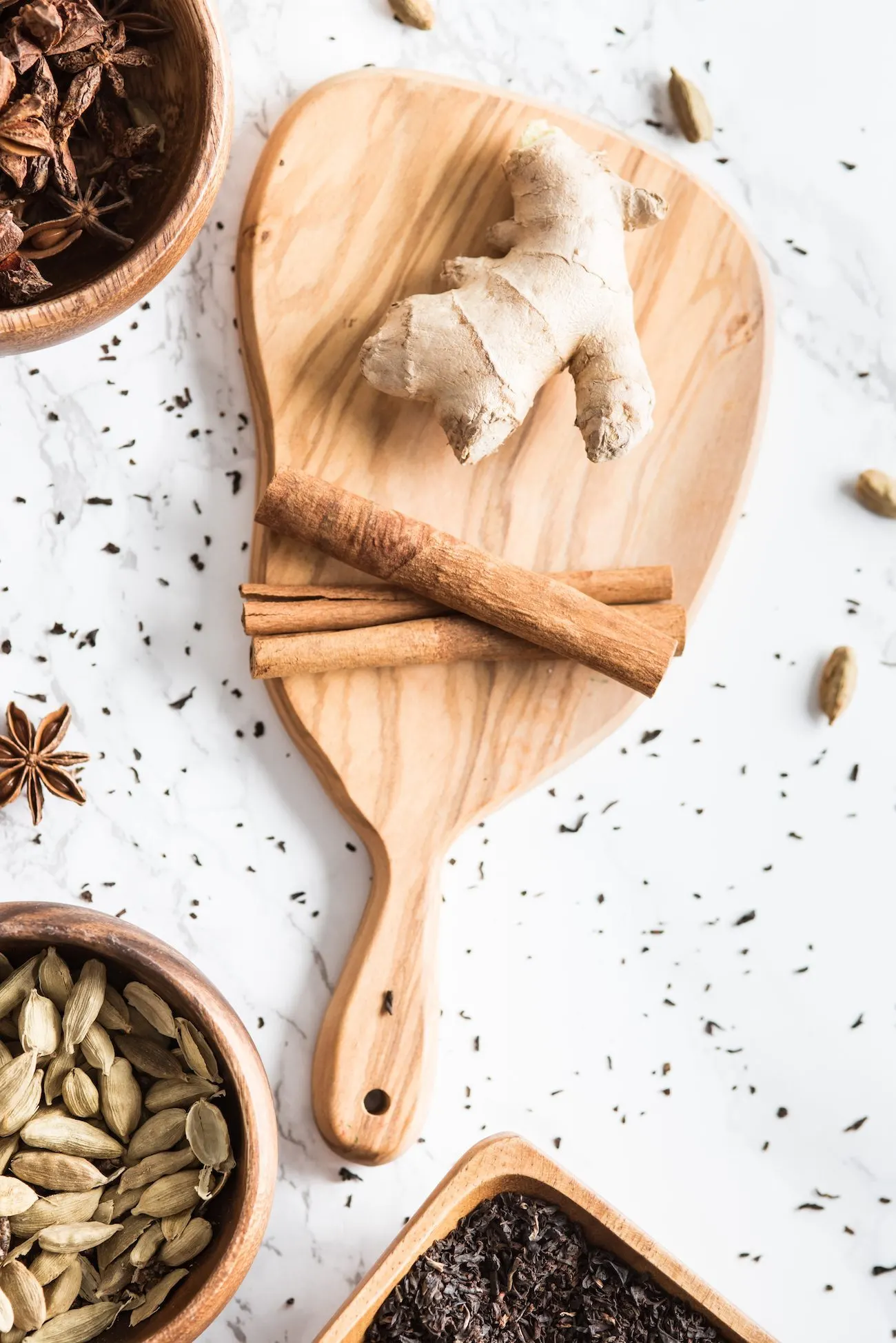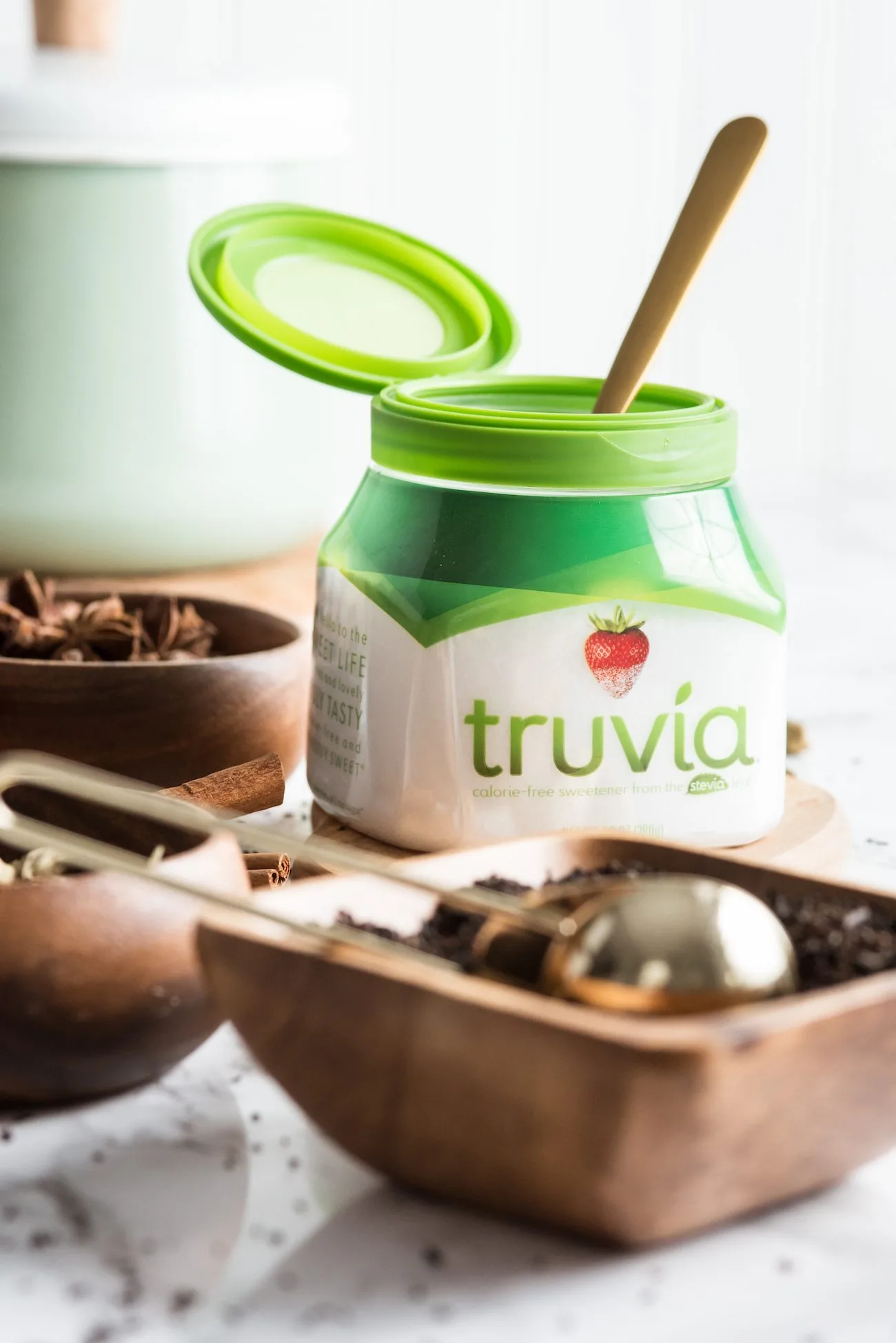 The key to making this chai recipe so good is tons of lightly toasted fresh spices that aren't yet ground. I figured out long ago that buying pre-ground spices doesn't get you very far in life, cooking or in chai. A good quality loose-leaf black tea and a really good milk are also key. I personally always opt for plant-based milks and prefer an almond cashew milk blend or just straight cashew milk for this recipe because it's a bit creamier. You could absolutely use dairy if you prefer, but I do love that this recipe is otherwise vegan. To help reduce the sugar and calories in this recipe, I used Truvia Natural Sweetener, a zero-calorie sweetener made with stevia leaf extract. Since a half teaspoon of Truvia Natural Sweetener is equal to one teaspoon of traditional sugar, you only need half as much – and the taste is great! I love Truvia® Natural Sweetener in the Spoonable Jar because it's great for making a larger recipe like this —and it actually produces enough chai tea syrup to make several lattes at once or over the course of a week.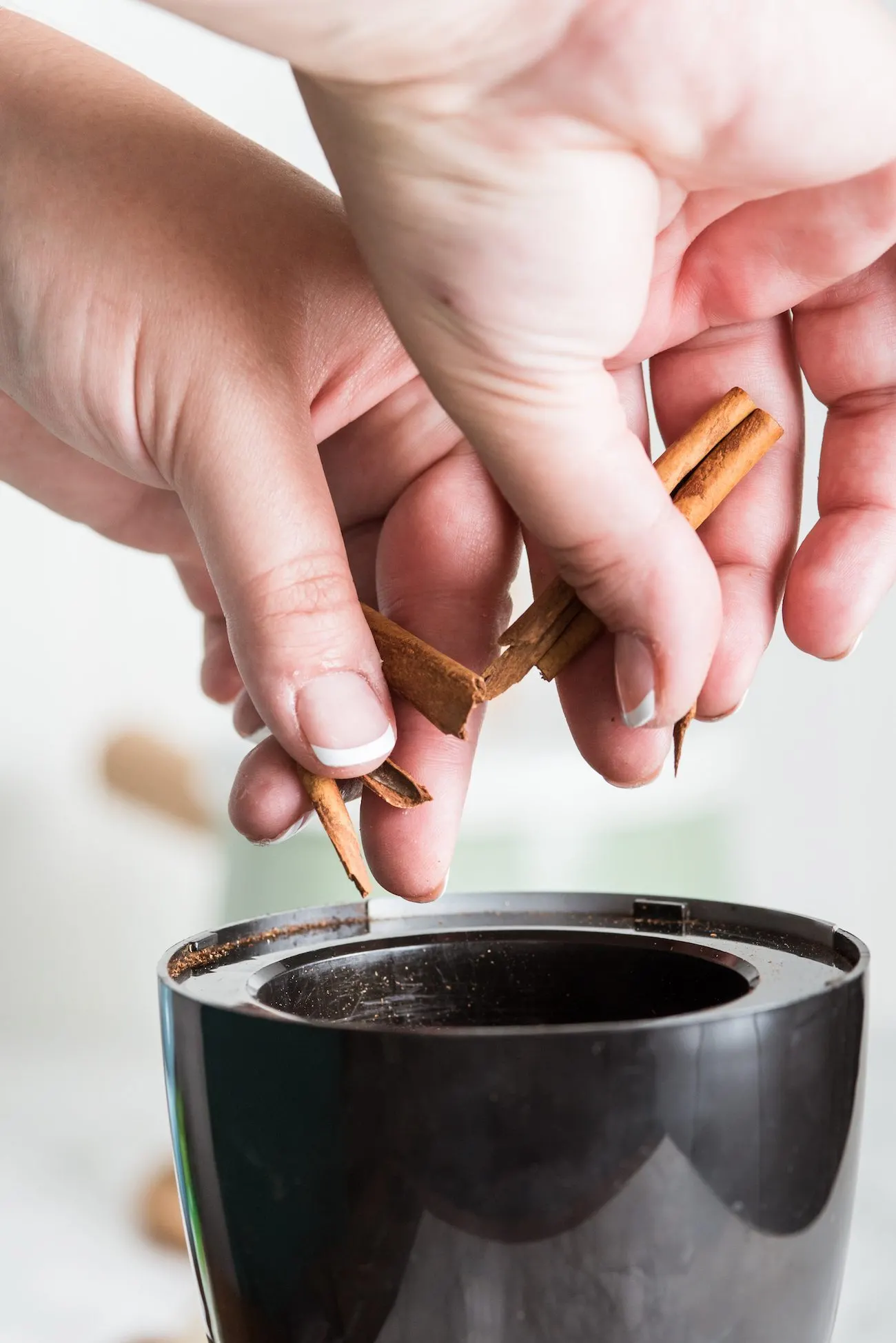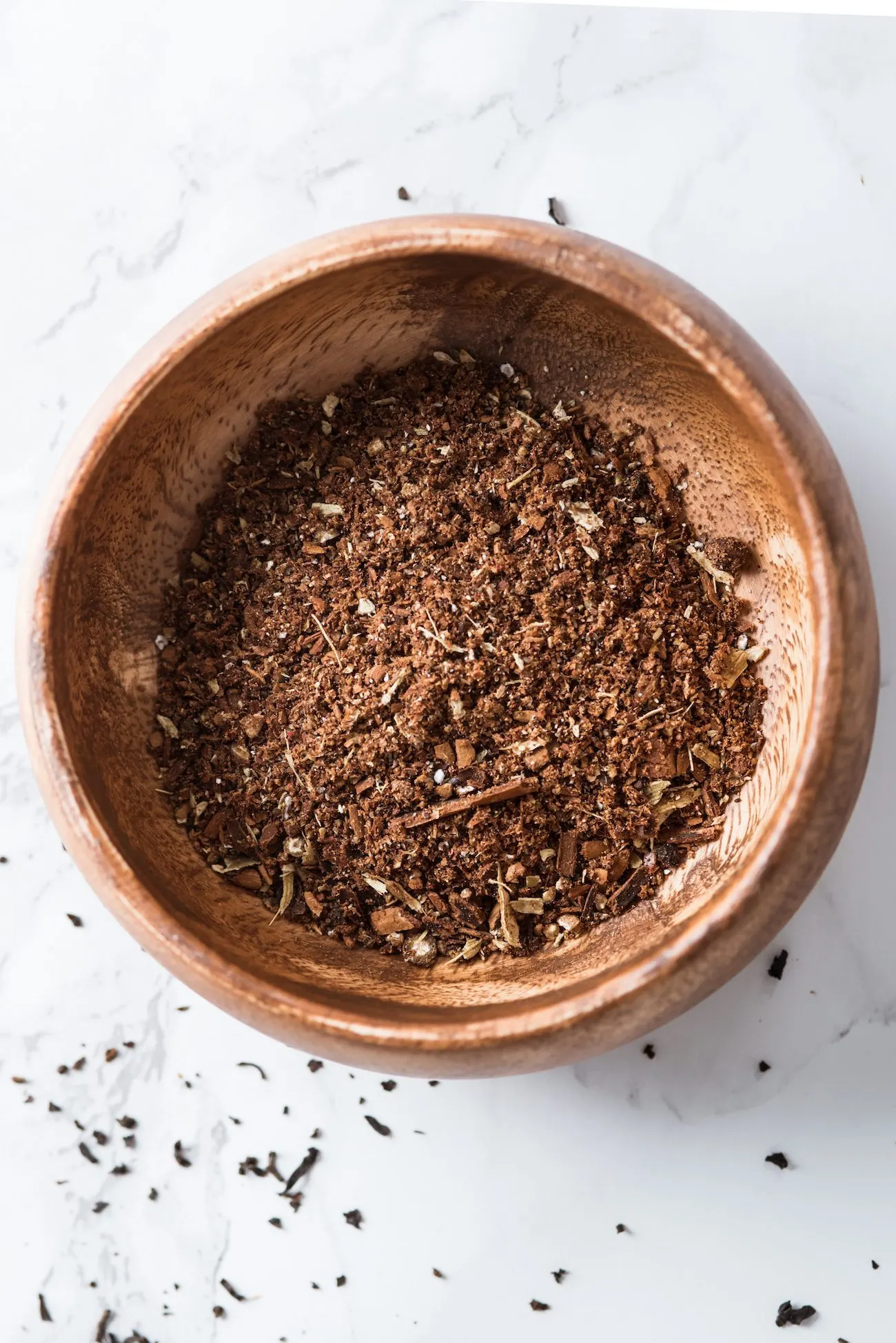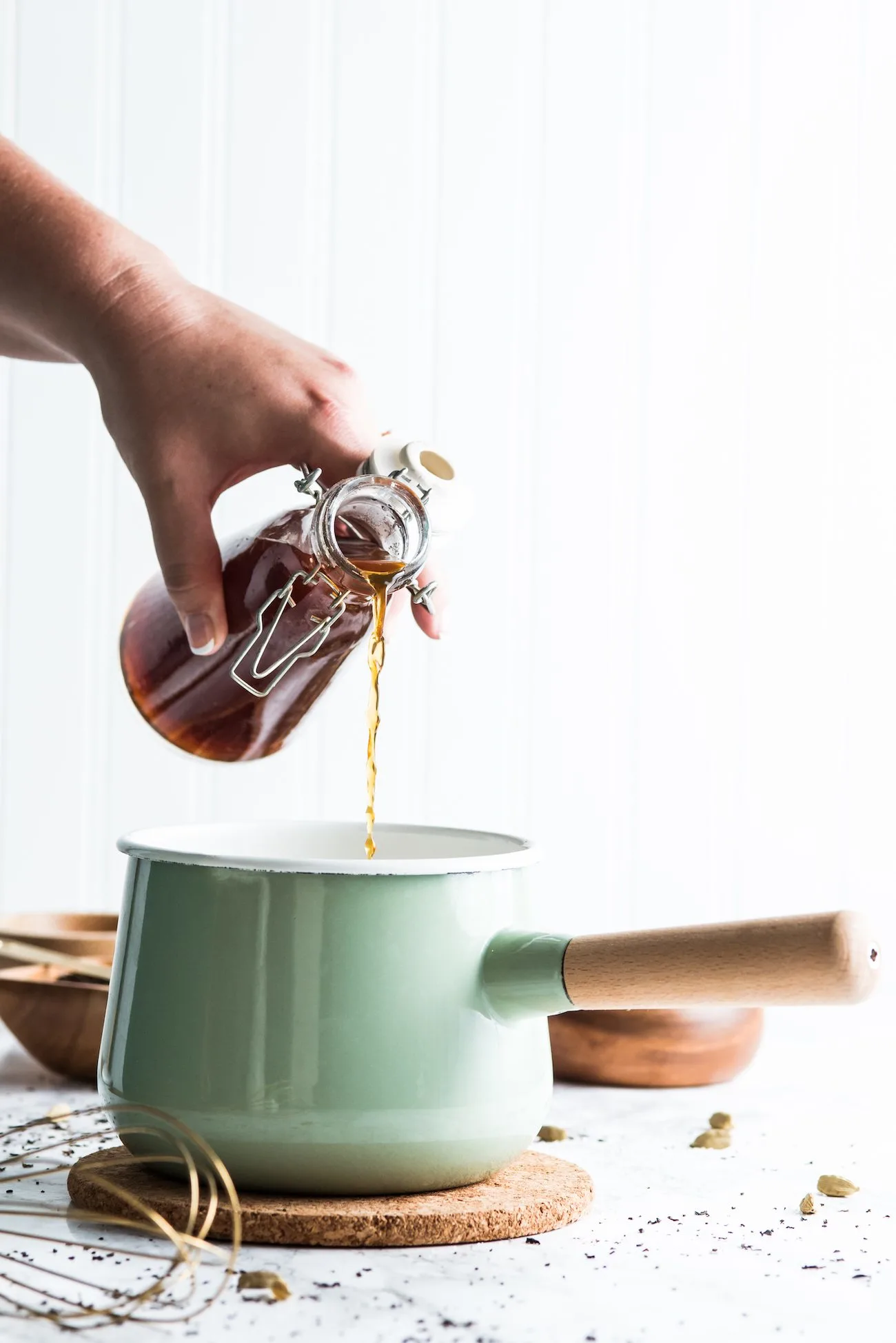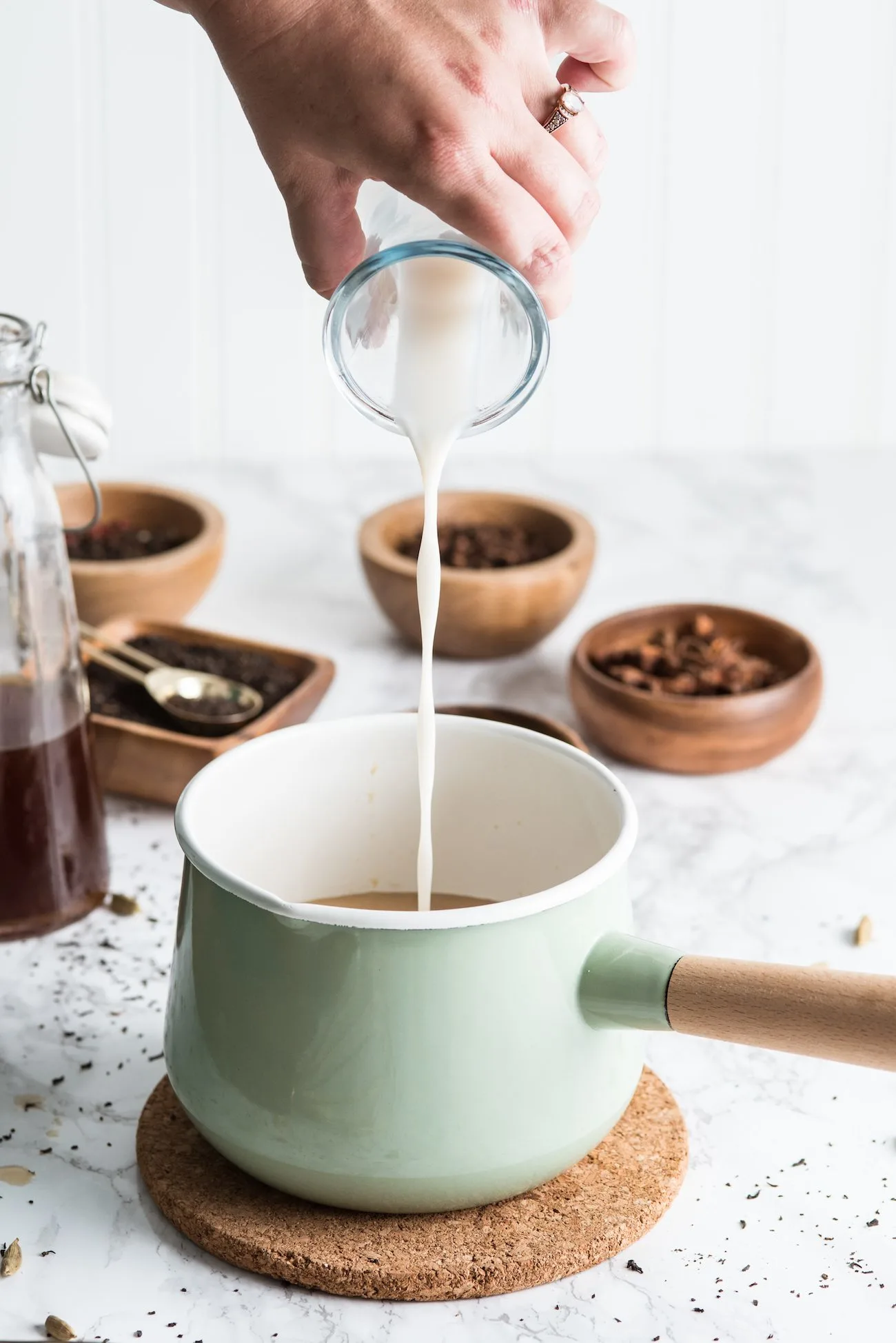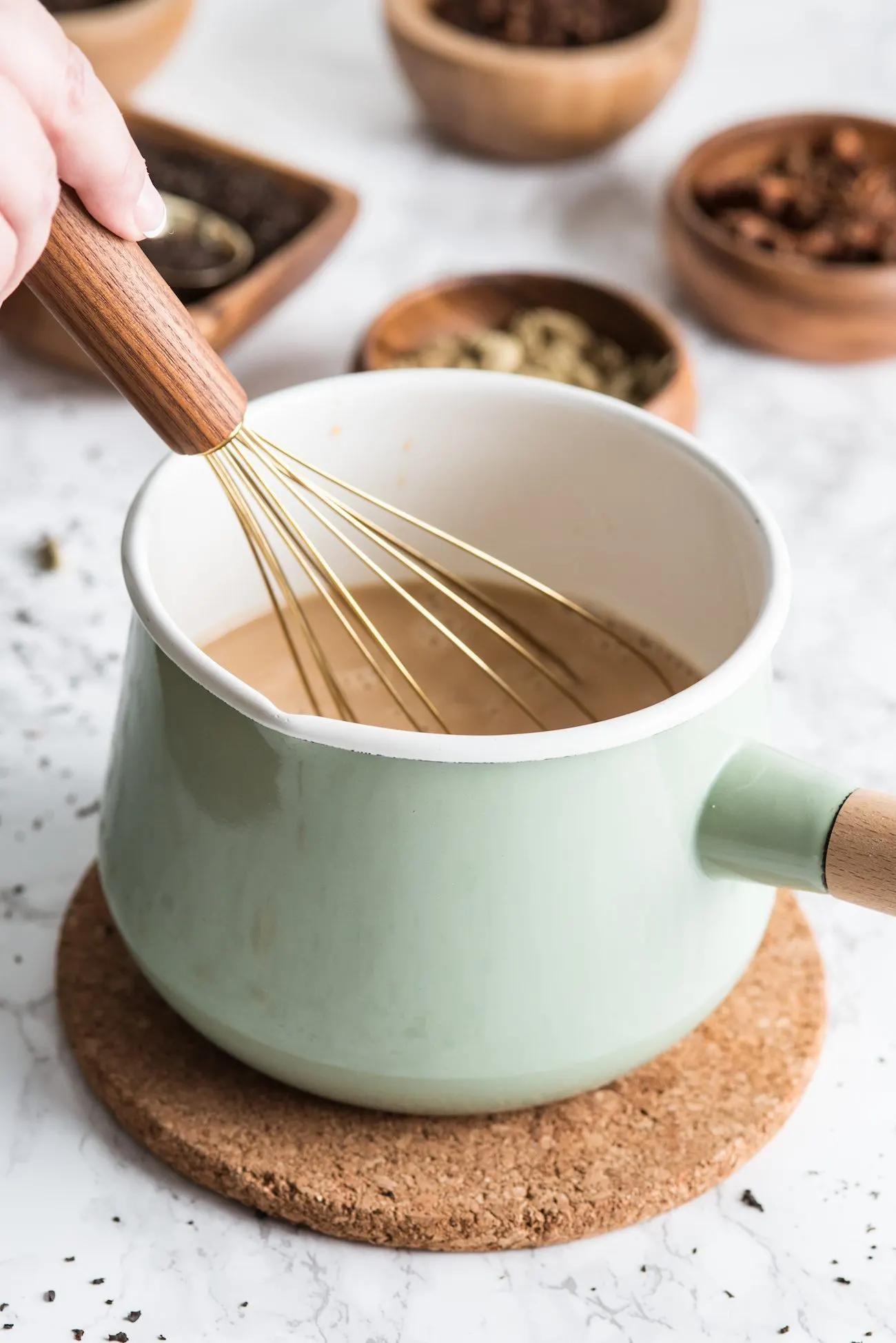 Homemade Chai Tea Latte
Ingredients
6 tablespoons loose leaf black tea
12 green cardamom pods
3 cinnamon sticks
2 star anise
10 whole cloves
50 black peppercorns
5" fresh ginger, peeled and roughly chopped
6 cups water
1 cup Truvia Natural Sweetener
Cashew milk
Instructions
Place all of the spices (cardamom pods, cinnamon sticks, star anise, cloves, peppercorns) in a skillet and toast for 8-10 minutes over medium-low heat or until fragrant.
Remove from the heat cooling completely, and then placing in a small grinder and pulse until coarse but evenly ground.
Add water to a large saucepan, then add spices and ginger. Simmer over medium heat for 20 minutes, but do not boil.
Add loose-leaf black tea; remove from the heat and cover, allowing to steep for an additional 20 minutes.
Strain liquid into a second saucepan using cheesecloth or a fine mesh sieve. Add Truvia and mix well.
Heat to a very low boil, then reduce heat and simmer for 10 minutes. Transfer to a glass jar or bottle until ready to use.
To prepare the chai, add ½ cup chai tea syrup to 1 cup milk and heat over low heat until warmed through.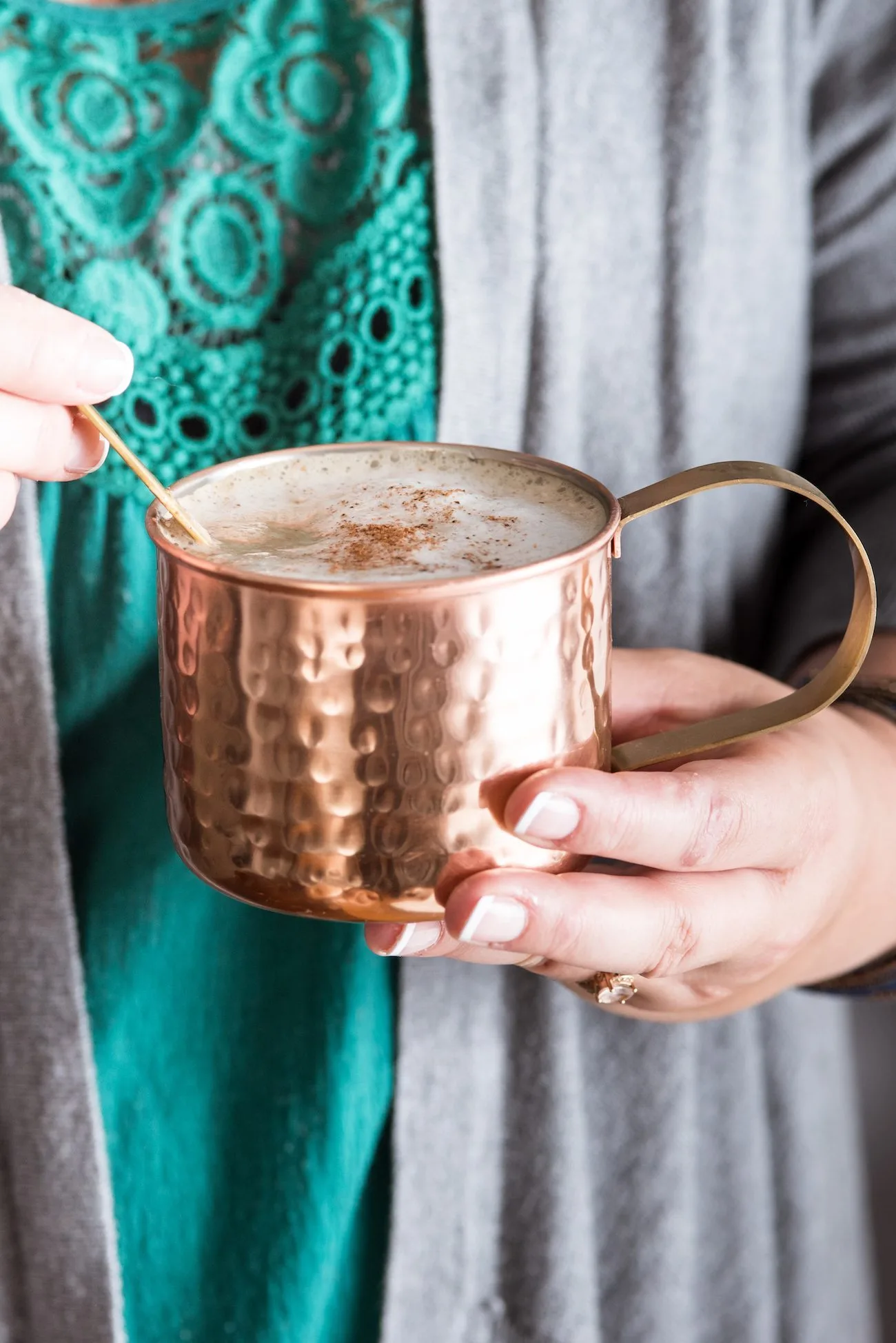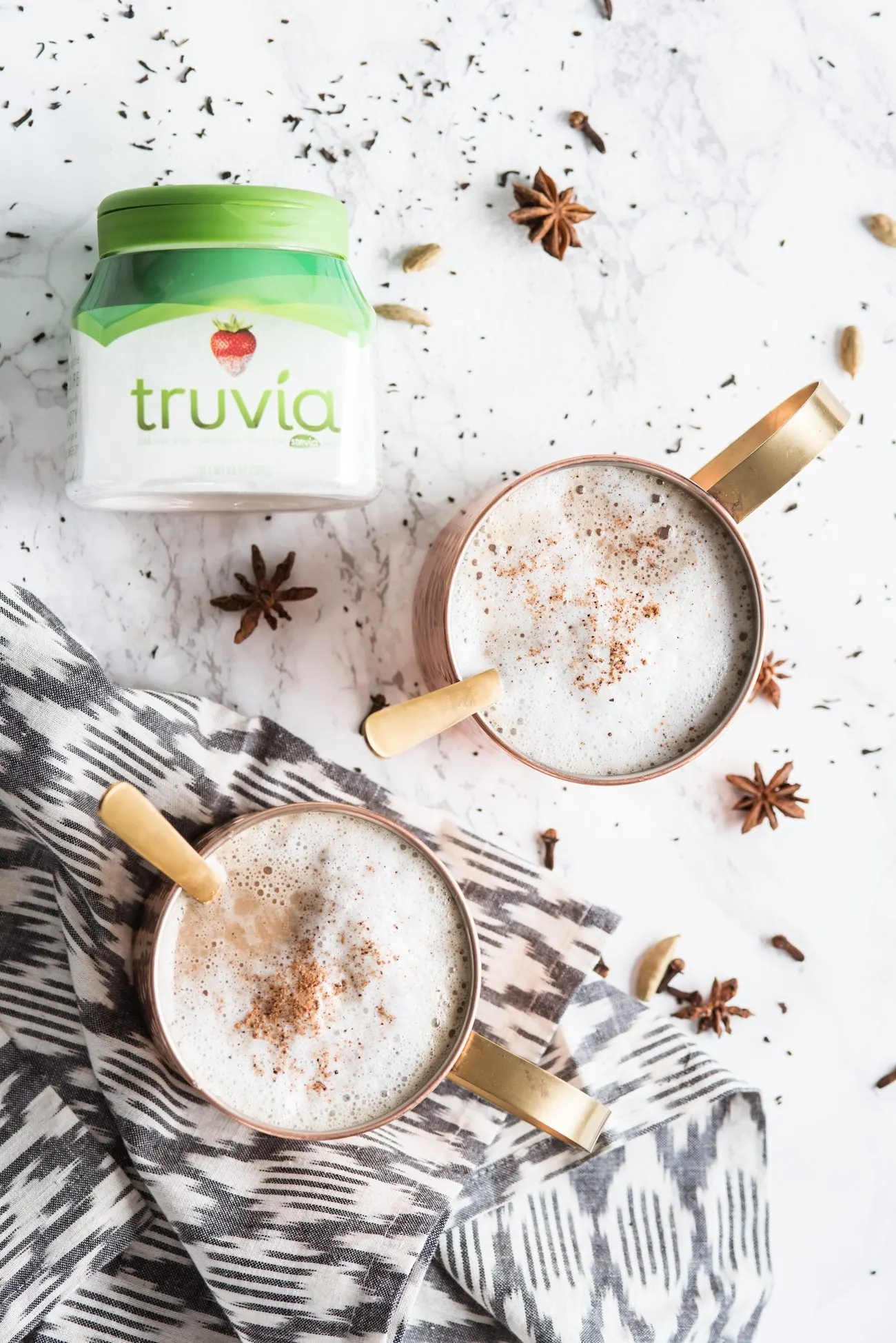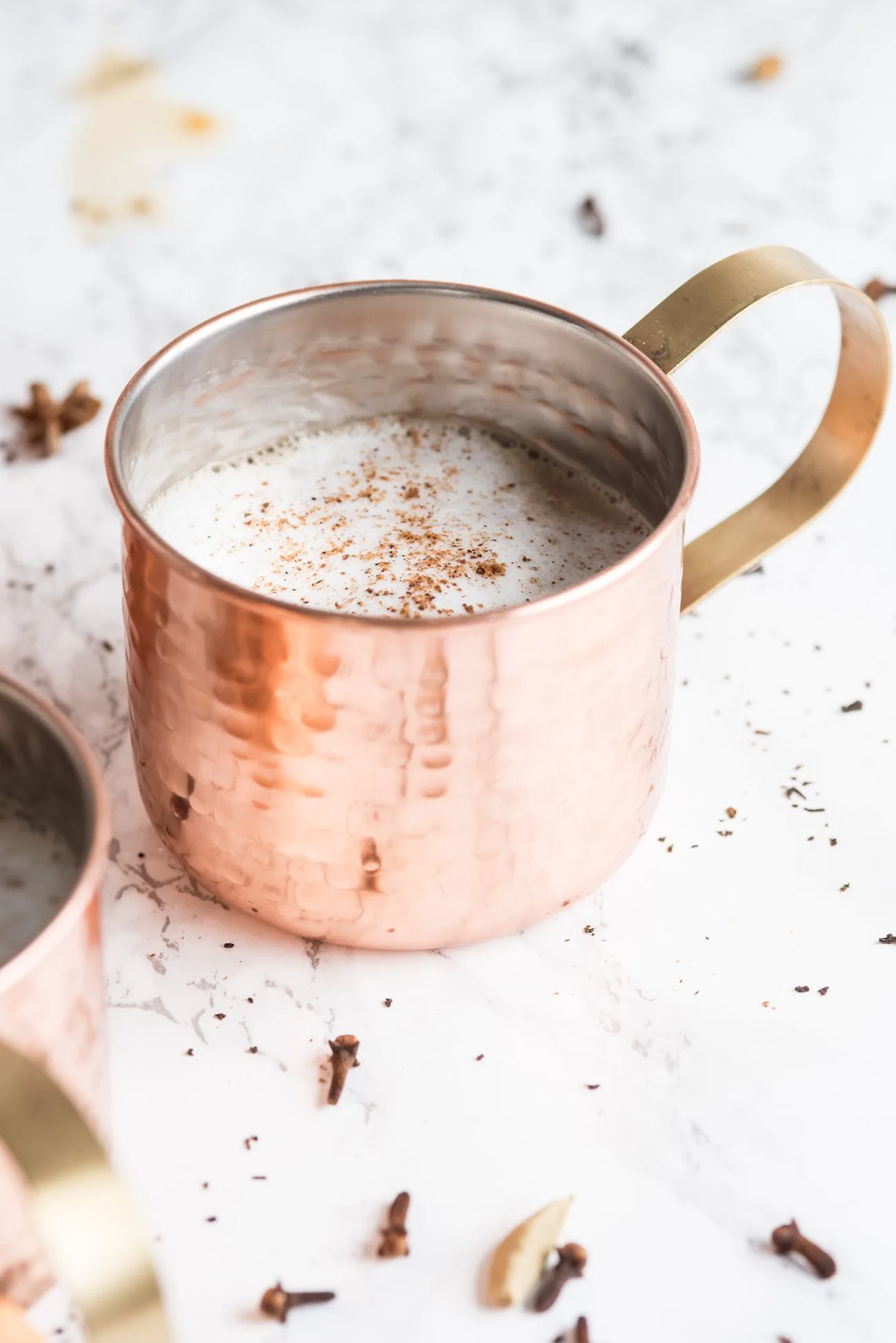 [Art direction + recipe by Cyd Converse | Photos by Alice G. Patterson.]

This post was sponsored by Truvia. I received compensation for this post, but all opinions are my own. Read more about our editorial policies.