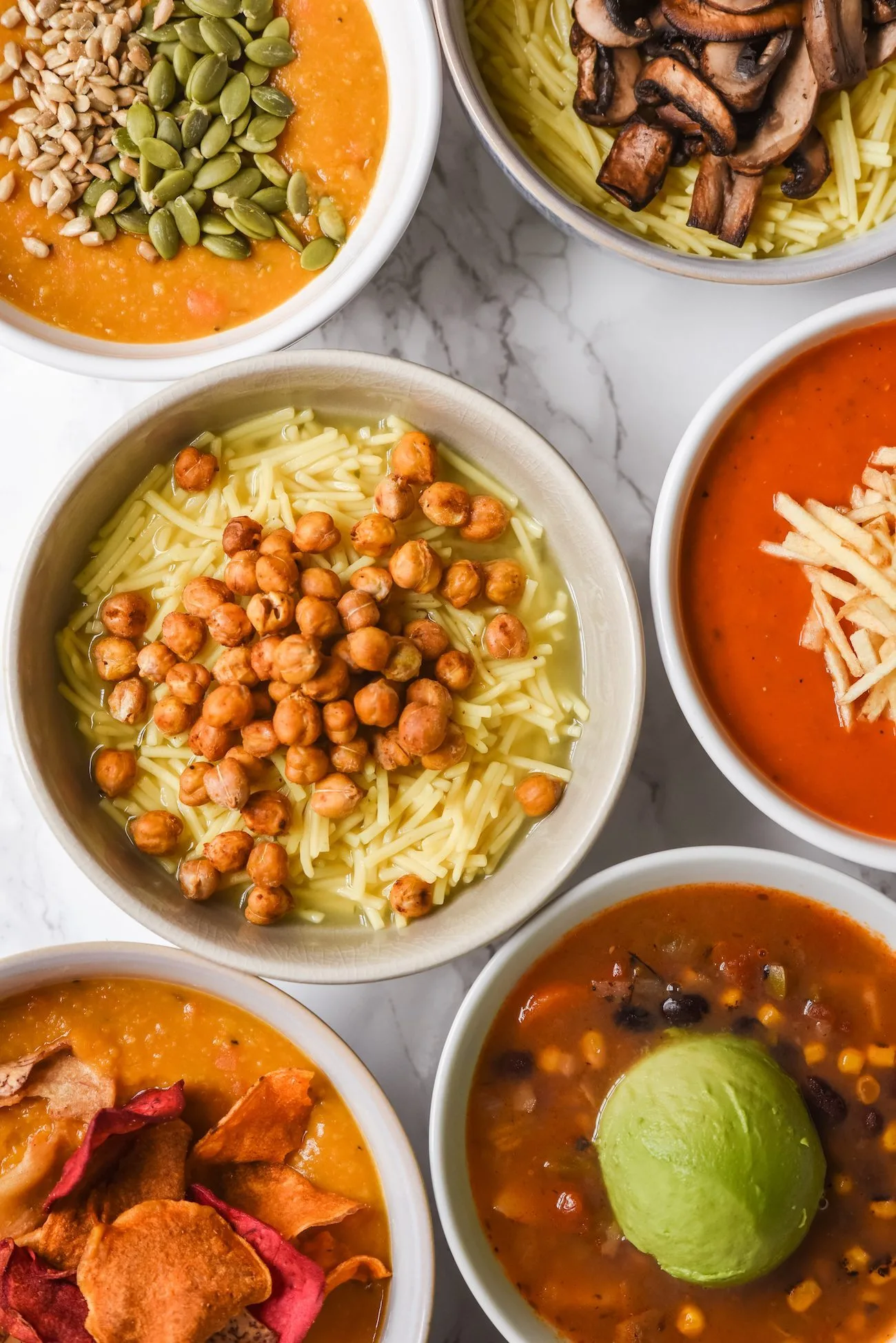 After a seriously prolonged heat wave that felt more like summer than summer did, it finally transitioned into soup and sweater weather over the last few days. This morning the air has that special crispness that only fall can bring and my big ol mug of coffee was even more welcome than usual. As recently as last Wednesday, I had the AC cranking and this morning I had to kick on the heat to warm things up a bit. Have I mentioned how wonky our weather can be here in Upstate New York? Ha! At any rate, let's talk soup! In particular, nine seriously scrumptious ideas for topping your soup to take it from so-so to insanely delicious. This would be a really fun idea for a party, too! Serve up a few different soups and a bunch of toppings and let friends and mix and match their favorite flavor combinations. Or just take your weeknight dinner to the next level the quick and easy way with a really over the top bowl of soup. Either way, you're winning in either scenario.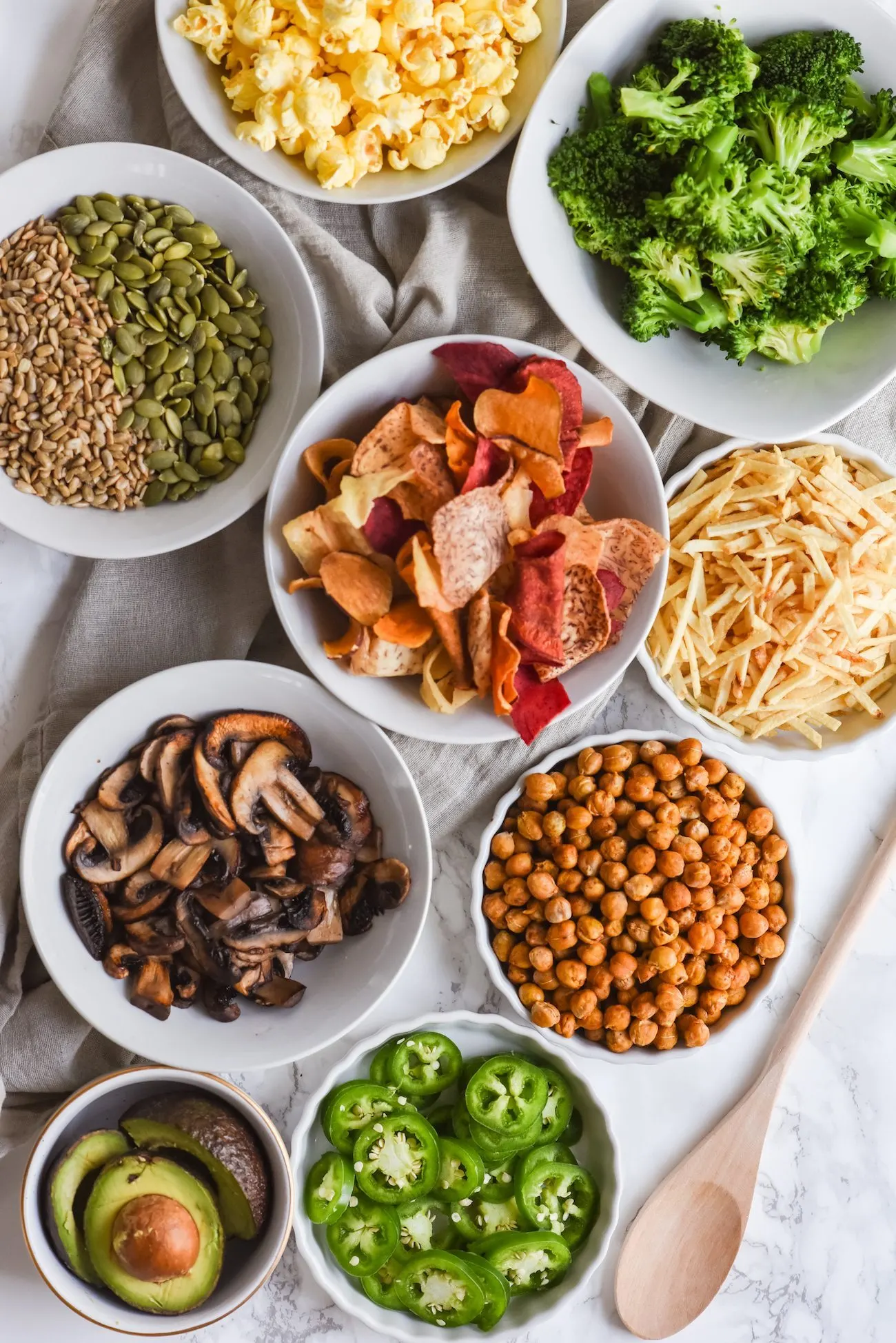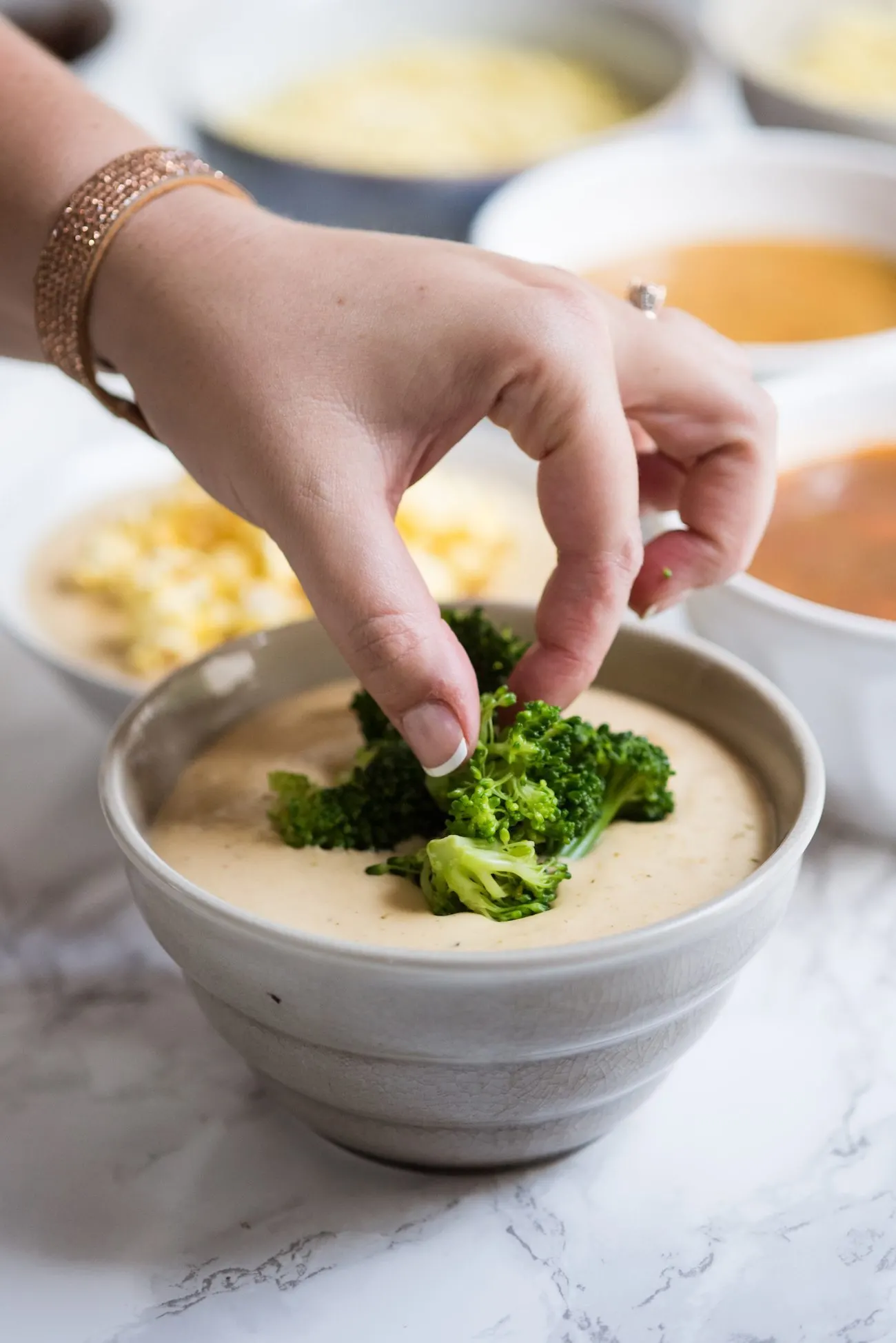 Steamed Broccoli
Steam up some fresh broccoli, drizzle it with a touch of olive oil and a sprinkle of black pepper and sea salt. It's great topping just about any kind of soup, but of course, it's especially good on creamy broccoli soups or cheese-based soups.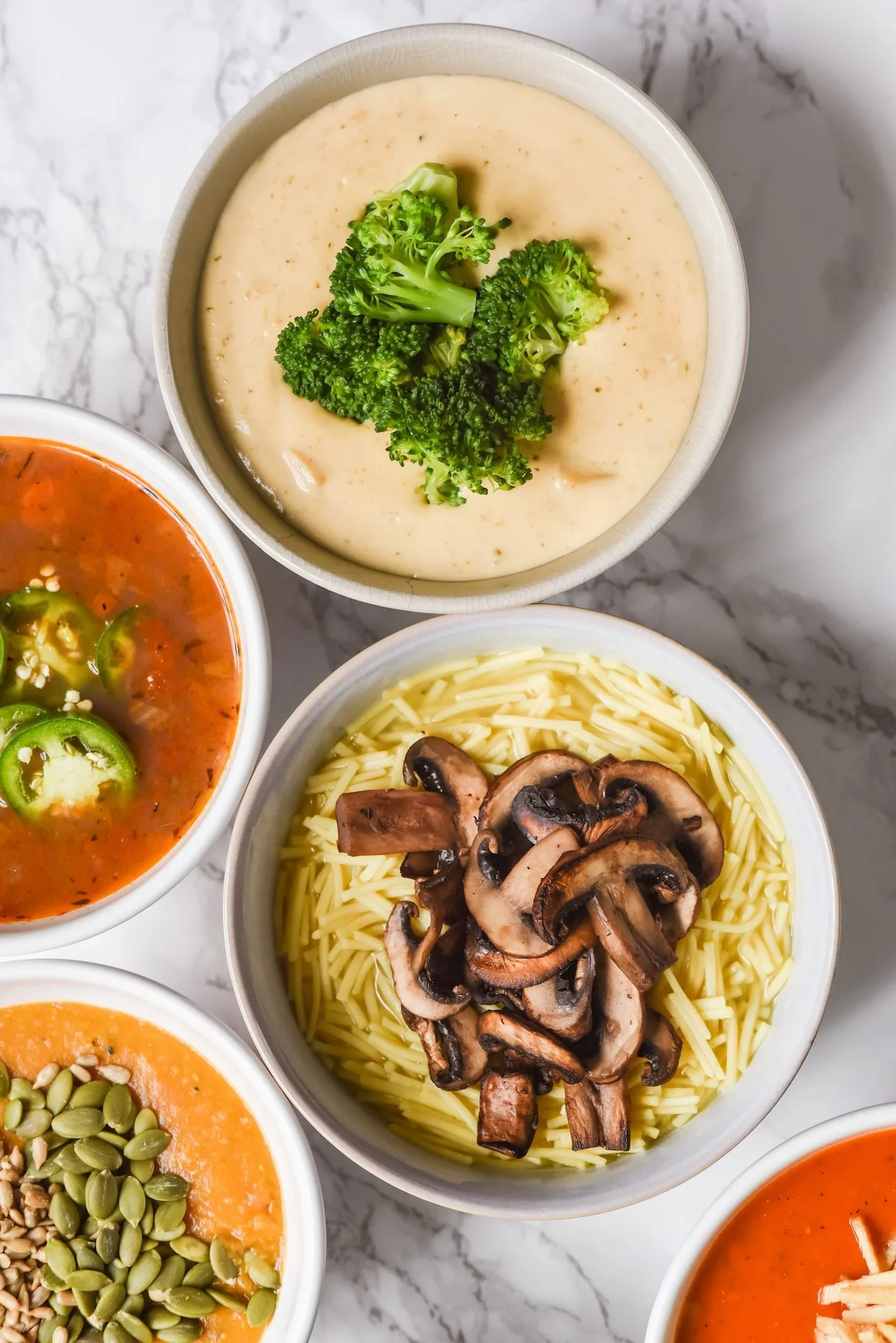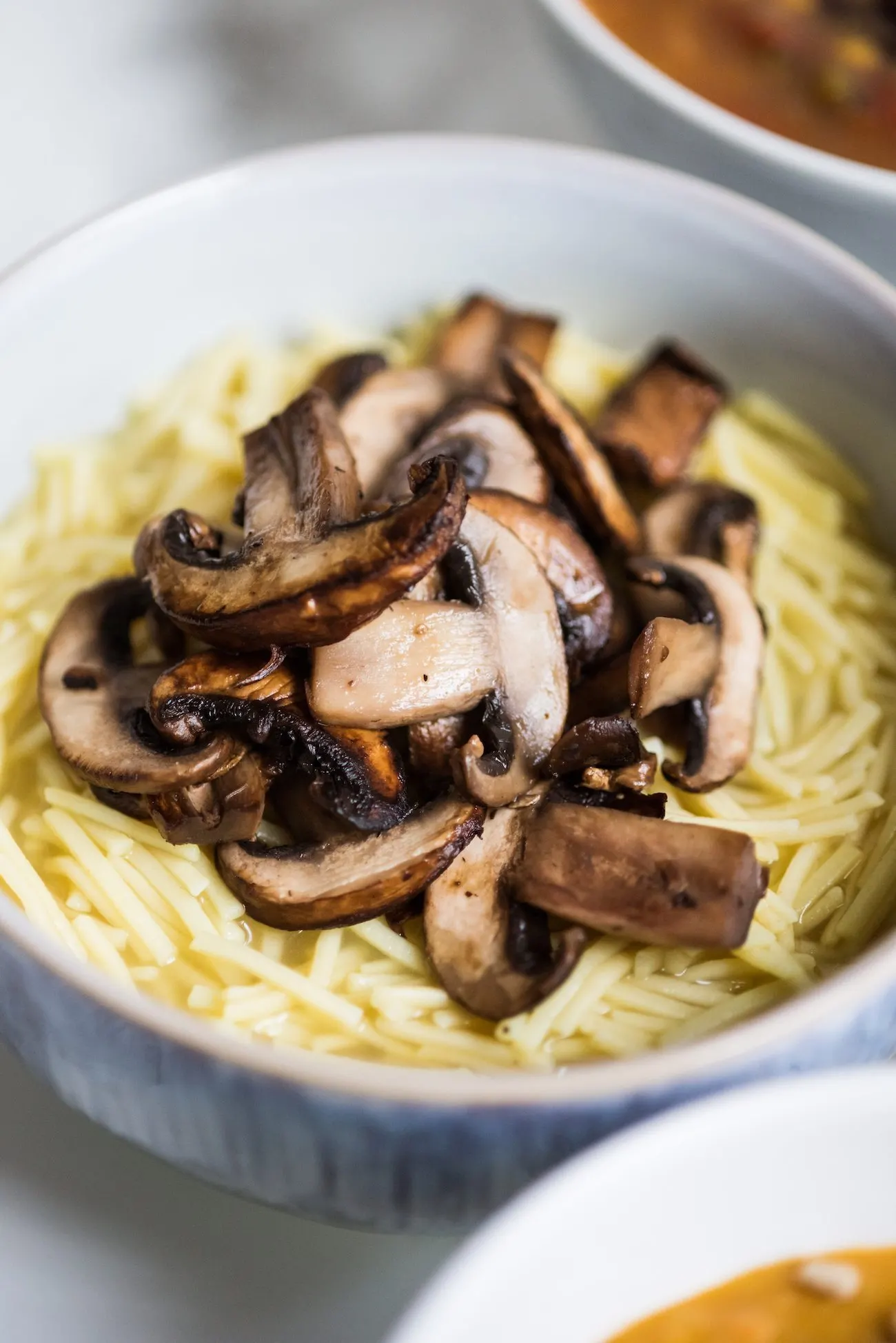 Sautéed Portobello Mushrooms
I love mushrooms on just about everything, but man are they good topping noodle-based soups! A big bowl of noodles with sautéed mushrooms on top has fast become one of my new favorite lunches. p.s. I love shoot days that involve big bowls of soup!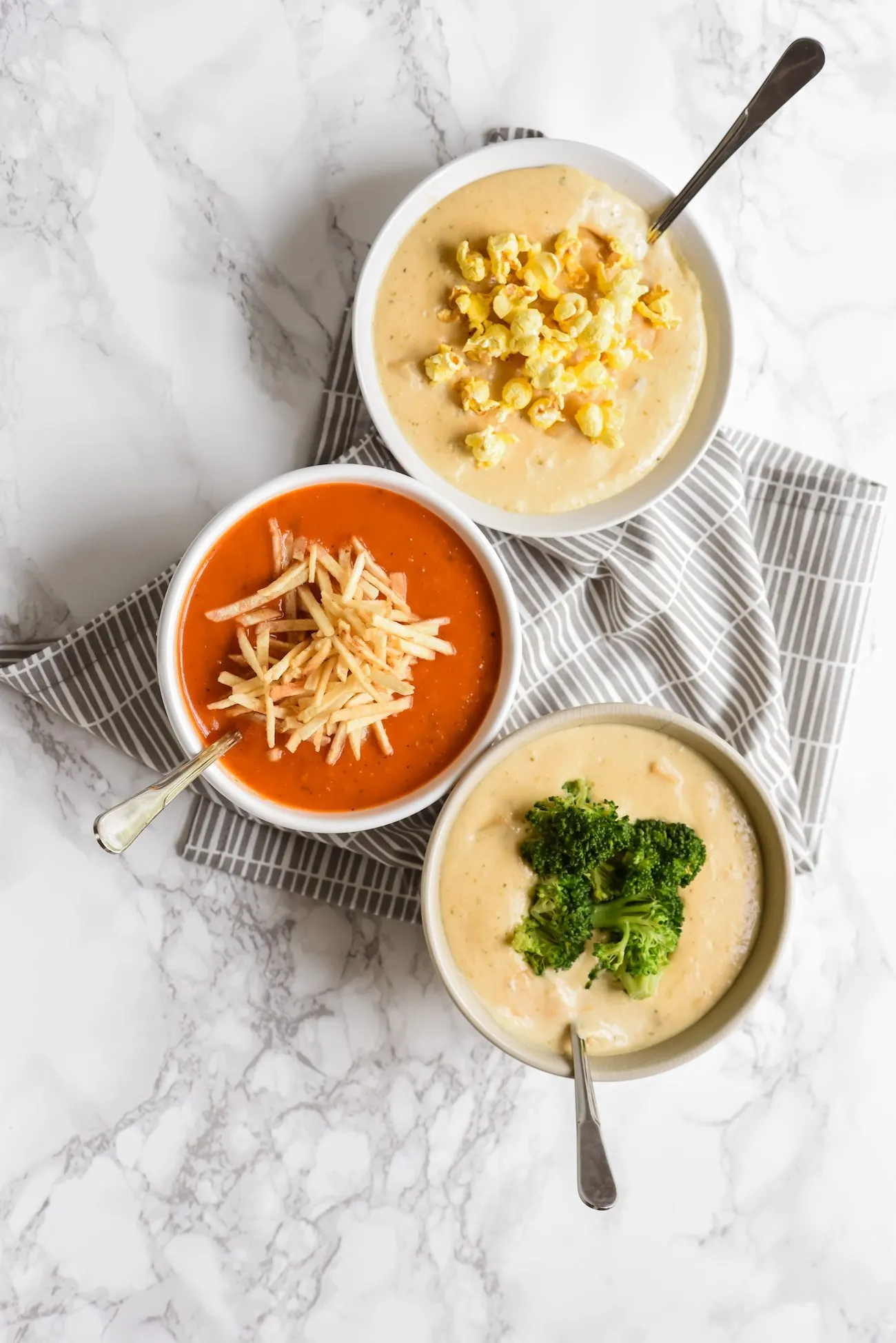 Potato Sticks
Potato sticks feel delightfully old school to me in a paper bag lunch in elementary school kind of way. Turns out, they're also really fun topping a big bowl of homemade tomato soup or your favorite vegetable soup. The extra crunch and the little burst of saltiness are just perfect with tomato-based soups.
Popcorn
Have you ever seen a bowl of soup topped with a big handful of popcorn? Neither had I until I was brainstorming ideas for soup toppings and I'm now convinced it should become an official thing that people do. Start adding popcorn to your soup asap! You won't be disappointed.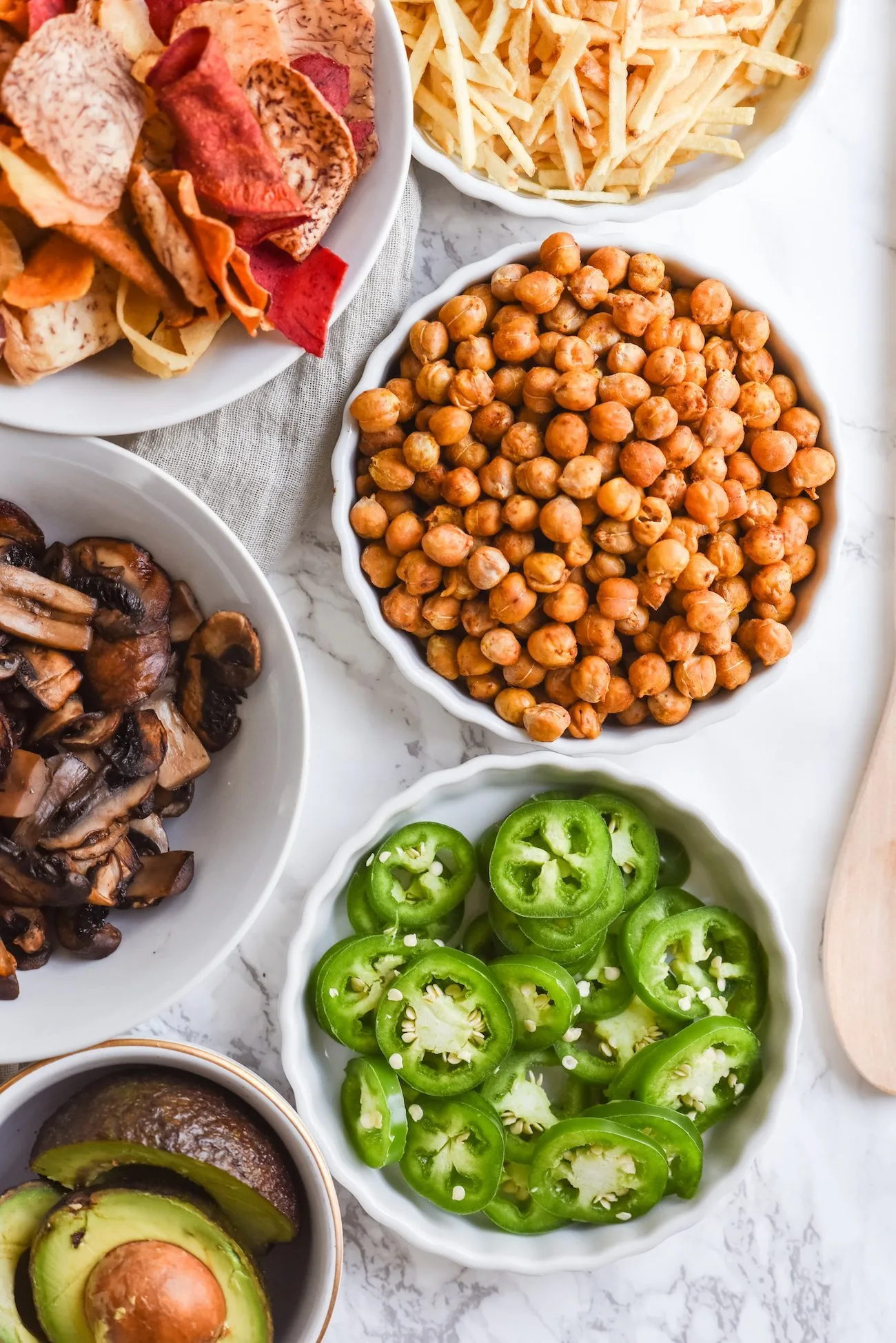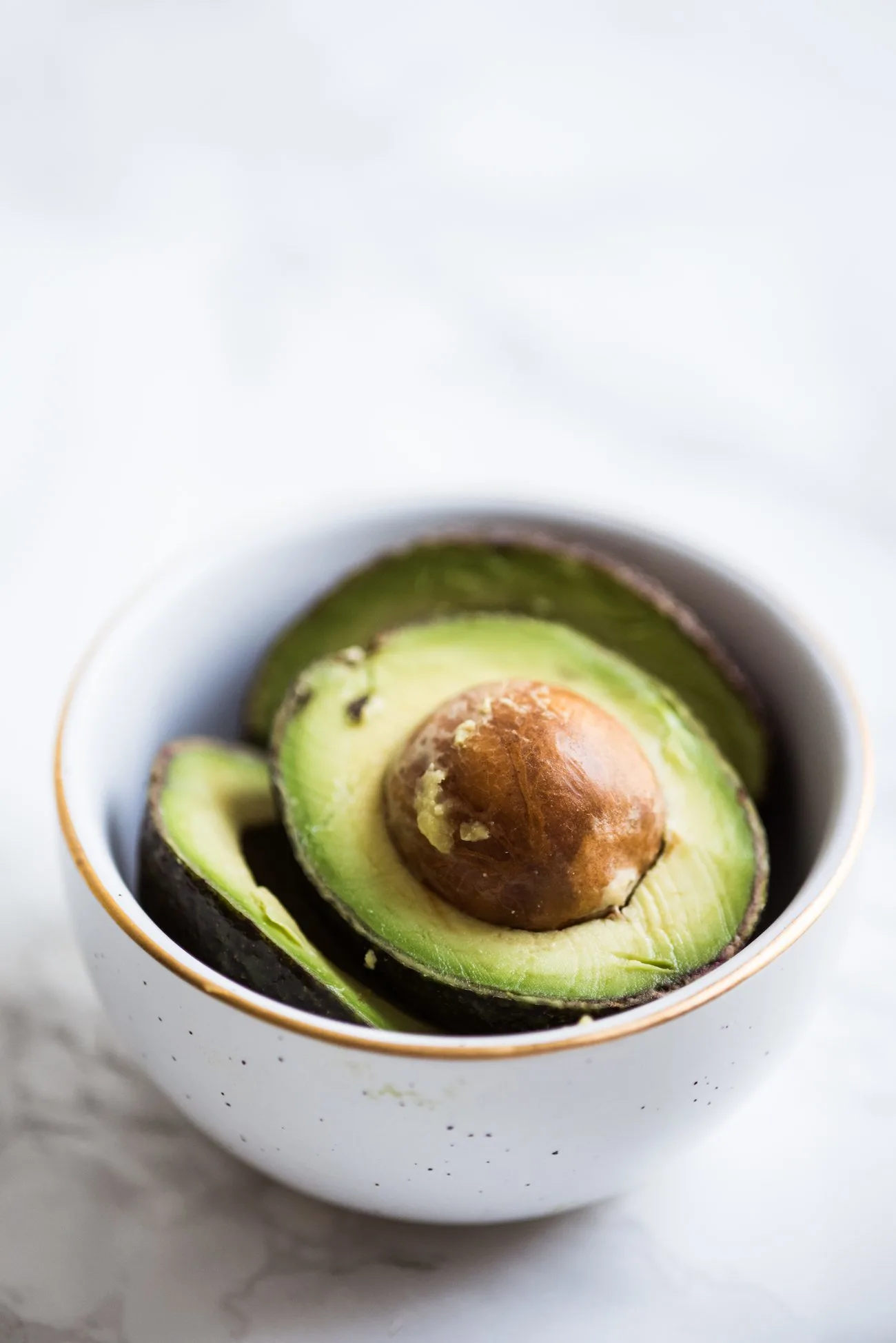 Avocado
Fresh avocado is one of those things that make everything better. We go through copious amounts of avocados around our house because we love it on everything from breakfast sandwiches to veggie burgers to chili and soup. A day without avocado is a day wasted if you ask me.
Roasted Chickpeas
It turns out that roasted chickpeas are an obviously perfect soup topping, but one I think we're all probably forgetting about. It's easy to roast a can of chickpeas with just some simple seasonings and a little bit of time, then you'll have them all week for snacking, tossing on salads and topping soup, of course.
Fresh Jalapeños
Another standard that just can't be forgotten, fresh jalapeño thinly sliced makes the perfect garnish for soups, chilis and stews. Something about the pepper flavor and the bit of heat is a perfect companion to tomato or squash-based soups that have a bit of sweetness to balance out the heat. Either way, these are a favorite!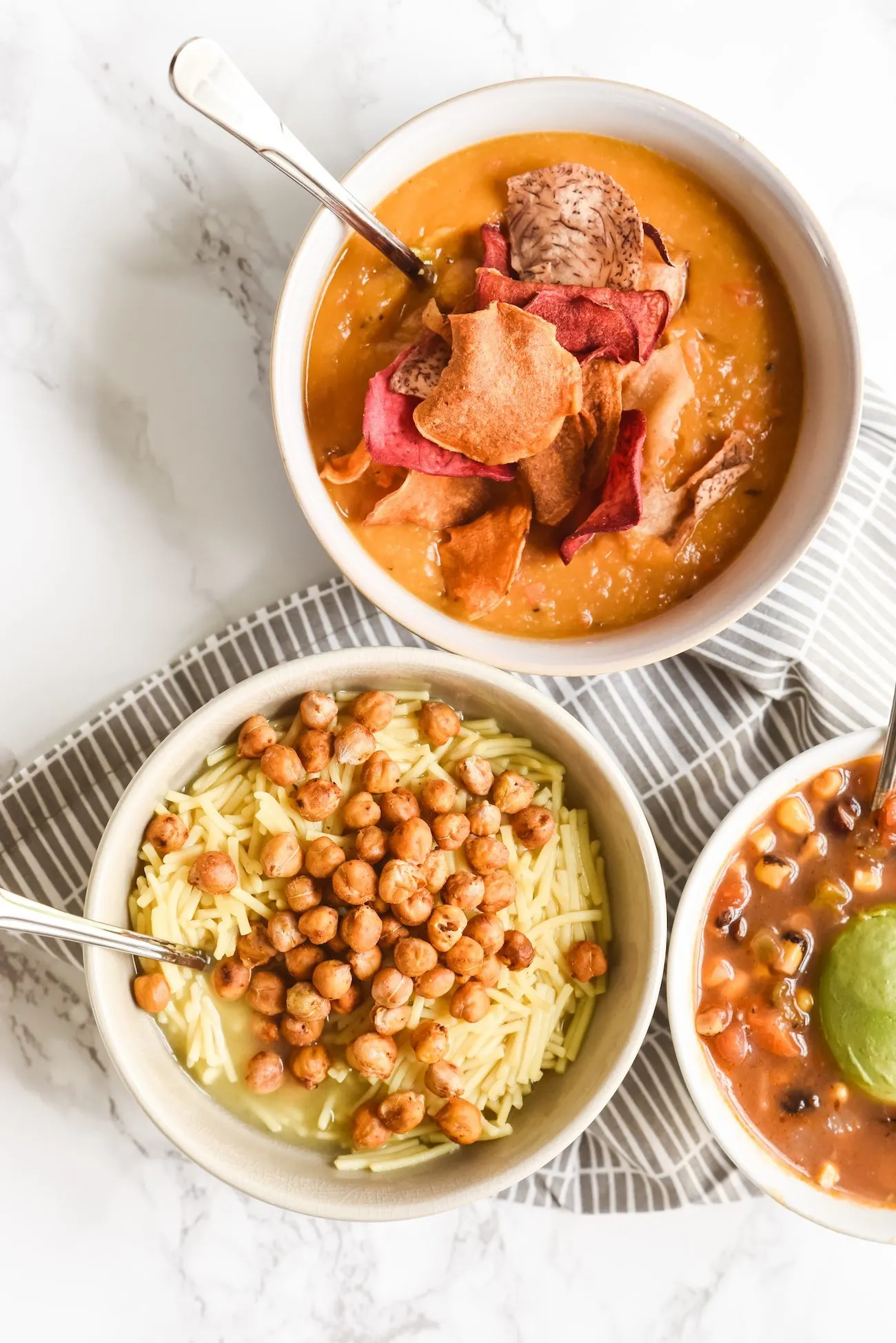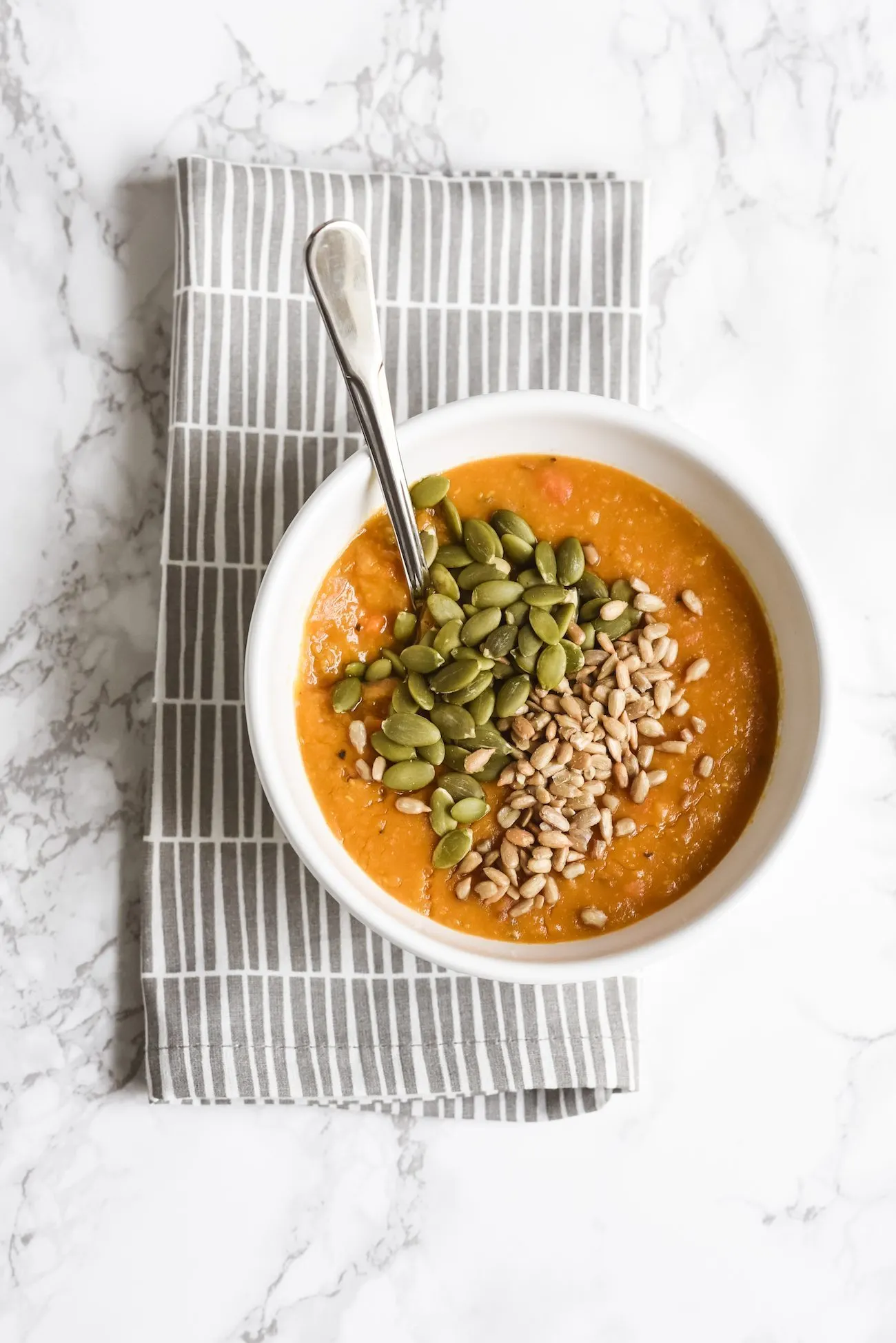 Sunflower Seeds + Pepitas
For you savory salty lovers, sunflower seeds and pepitas make the perfect soup topping, whether solo or together. Pumpkin soups, cream soups, squash soups – they all beg for a handful of seeds on top. I think they're particularly tasty with soups made with lentils or beans, too!
Veggie Chips
Because sometimes you just need to put chips on top of your soup, but you want it to be even more delicious so you use veggie chips! I've been such a veggie chip fan for so long, but now that I've realized how insanely good they taste on top of soup I love them even more. You can used the mixed variety or just use sweet potato chips, there's no going wrong either way.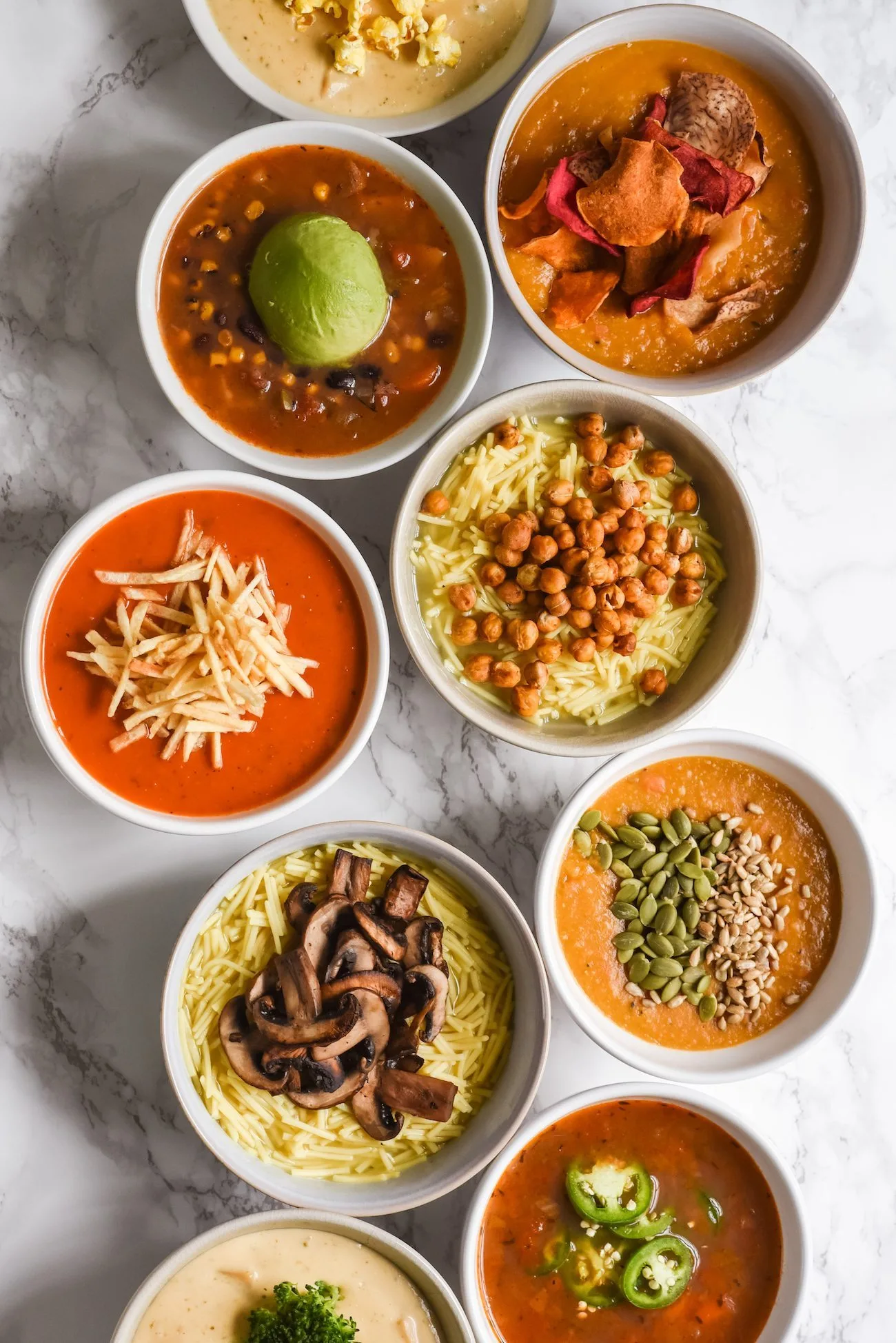 [Concept + art direction by Cyd Converse | Photos by Alice G. Patterson.]