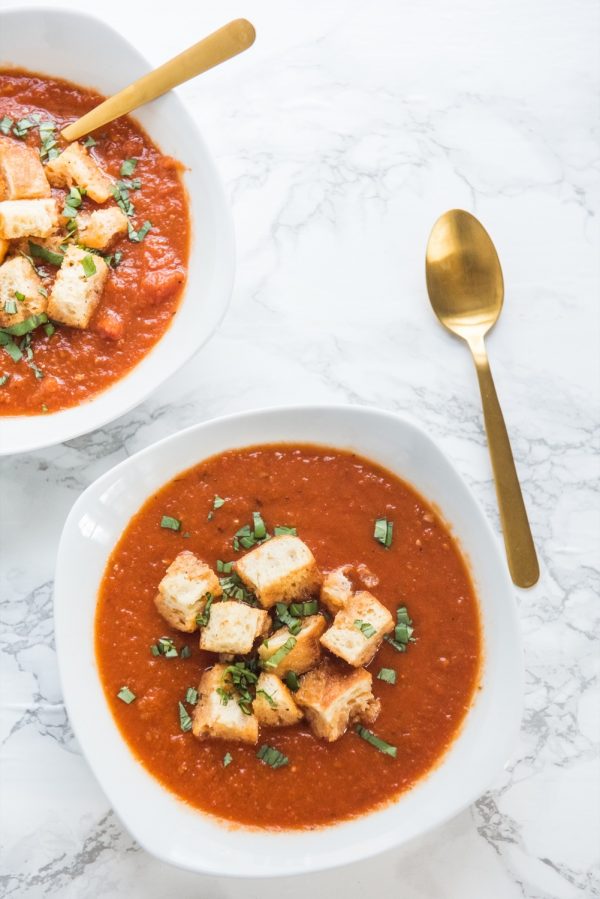 An alternative title to this post could easily be, "Best Ever Vegan Tomato Soup." Because it is indeed the best ever and it is indeed vegan. It's also about the easiest thing to make that there ever was, even if you wanted to make a big pot on a weeknight. The basis is a bunch of roasted tomatoes, onions and garlic. Drizzled with olive oil, sprinkled with salt and pepper and bursting with flavor. I like a variety of tomatoes (such as tomatoes on the vine, cherry tomatoes and little heirloom tomatoes) for little extra depth of flavor, but truly you can use whichever kind of tomatoes you have on hand or that look good in the grocery store. A big bowl topped with French bread croutons makes a meal unto itself or the perfect accompaniment to a grilled cheese sandwich. (I'll be sharing one of my favorite grilled cheese recipes next week! Yum!)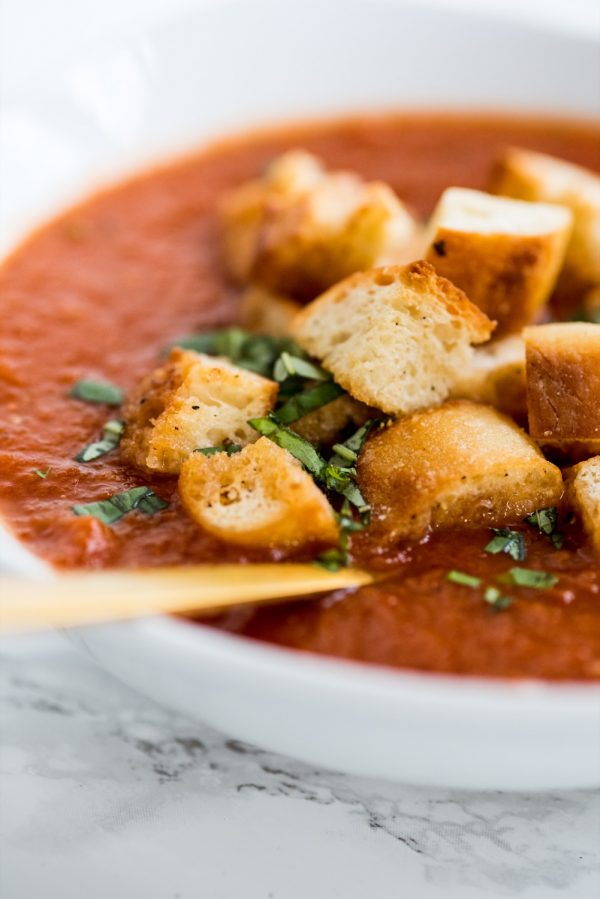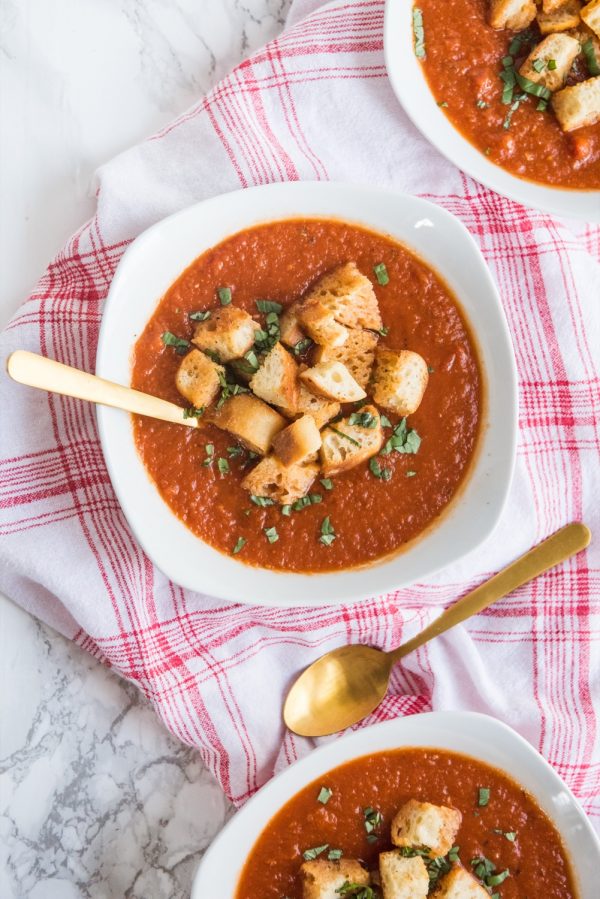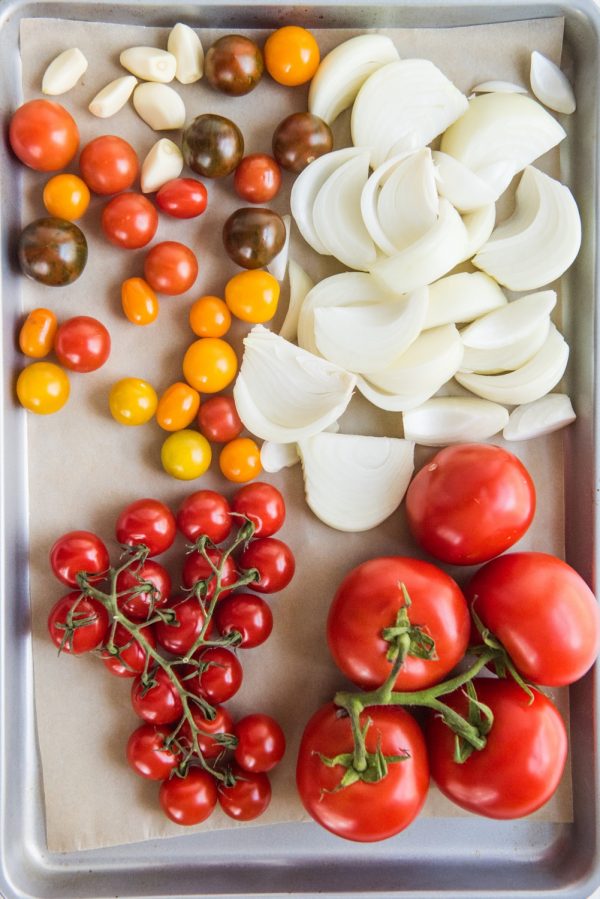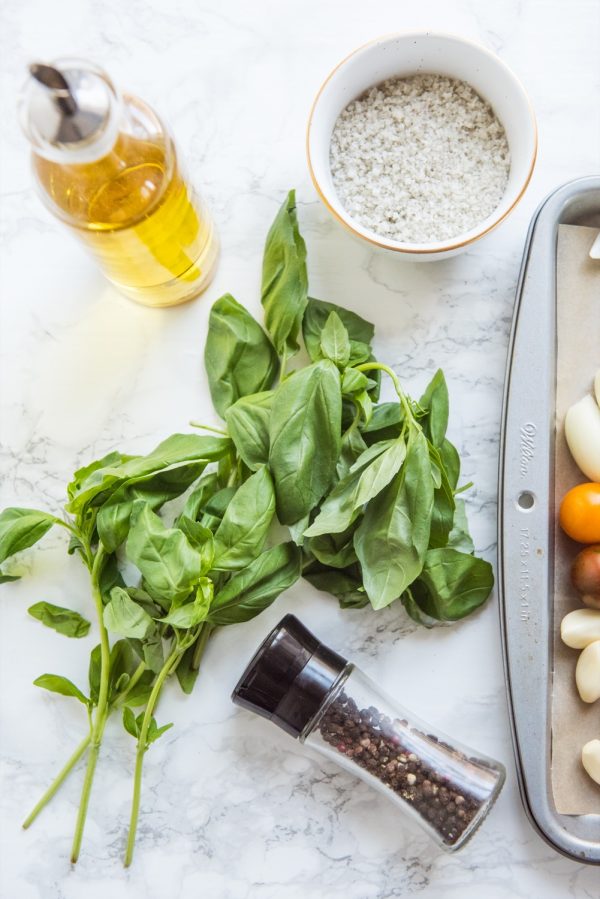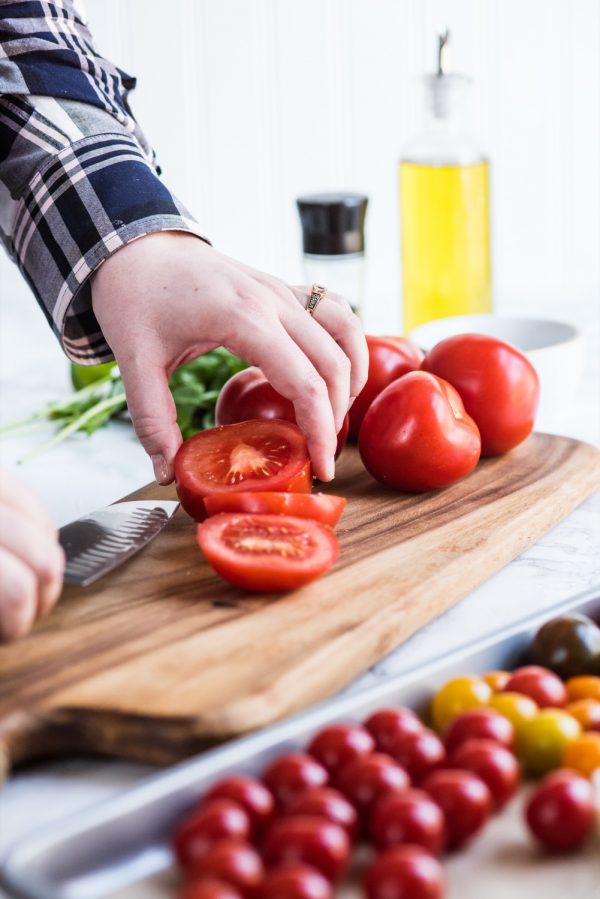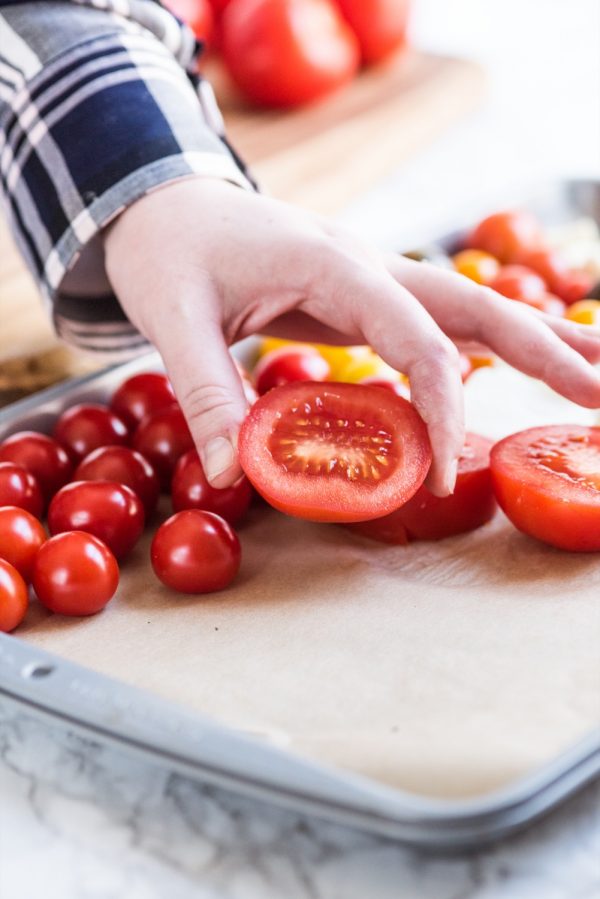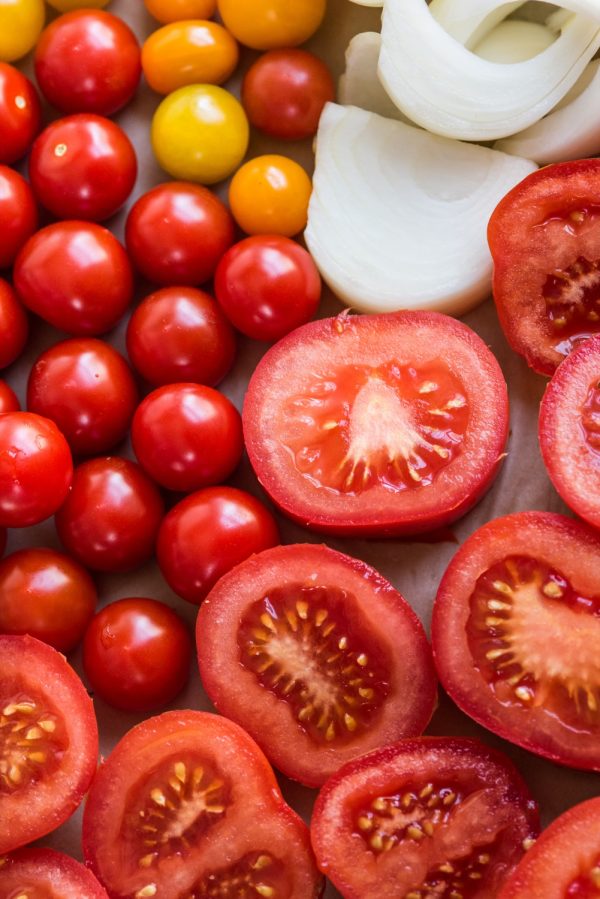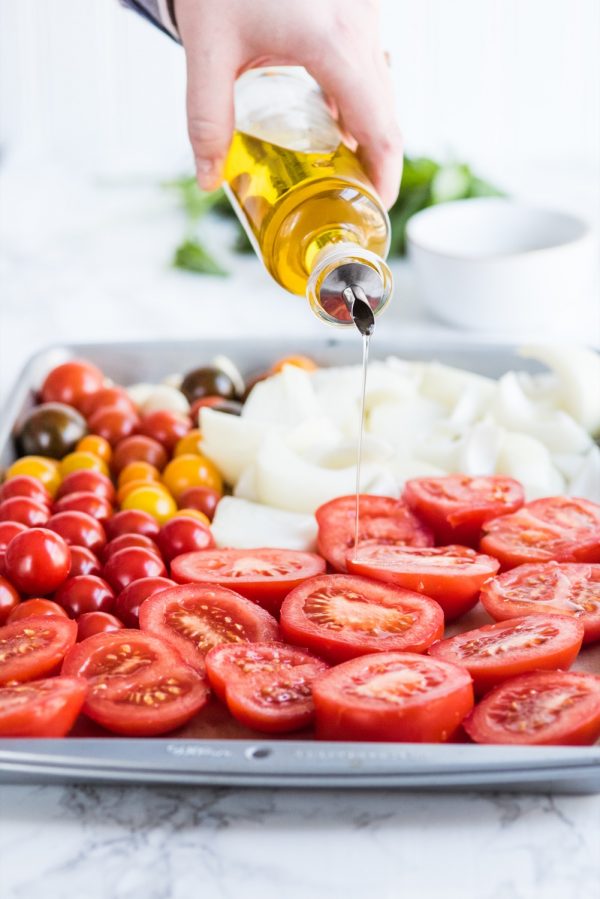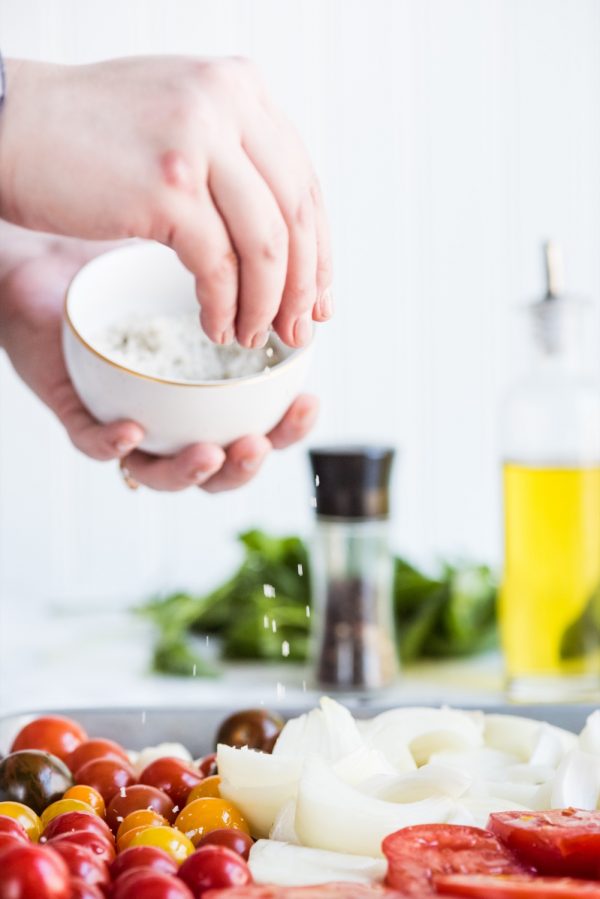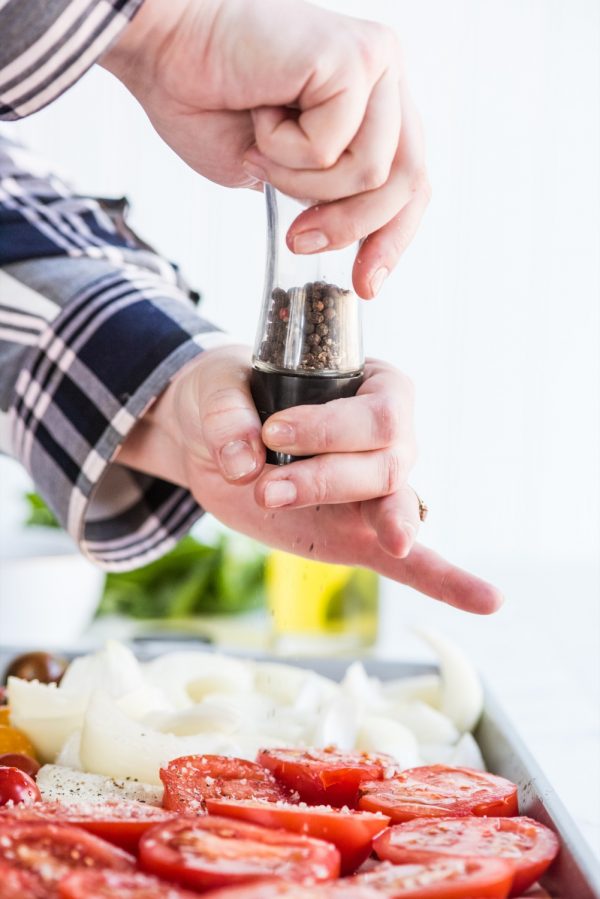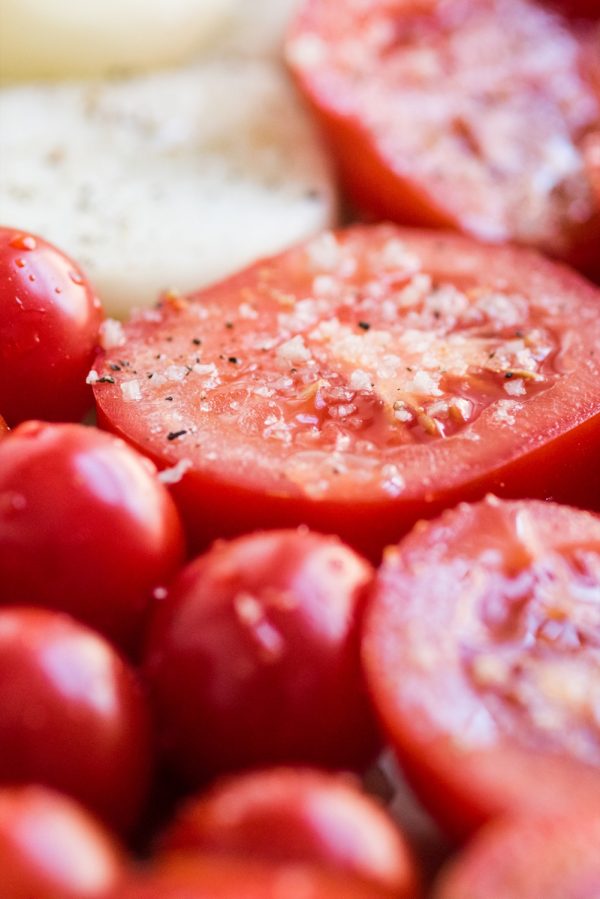 Roasted Tomato Soup with French Bread Croutons
Ingredients
For the Soup
3 pounds fresh tomatoes
8 large garlic cloves
3 medium onions, chunked
2 tablespoons olive oil
1 cup dry red wine
2 cups veggie stock
2 veggie bouillon cubes
1 cup coconut milk
Salt and pepper
6-8 large fresh basil leaves
For the Croutons
½ of a French baguette, cubed
1 tablespoon olive oil
1 teaspoon garlic powder
Salt and pepper
Instructions
For the Soup
Preheat oven to 375° and line a baking sheet with parchment paper.
Slice large tomatoes in half lengthwise and leave smaller tomatoes whole. Place on the prepared baking sheet along with the onions and garlic.
Drizzle with the olive oil and season generously with salt and pepper. (Coarse ground sea salt preferred.)
Roast for 30 - 40 minutes, until soft and tender, removing garlic about halfway through when it's tender. (If you leave it the entire time, it could burn.)
Allow to cool slightly, then gently remove all or most of the tomato skins. If any of the onions have charred, remove the outer charred parts.
Transfer everything to a stock pot.
Add red wine, bouillon cubes and veggie stock and allow to simmer on medium-high heat for 10 - 15 minutes.
Chop the basil and add it to pot. Simmer for another few minutes.
Carefully remove the pot from the heat and use an immersion blender to pulse the mixture until mostly smooth. (A few chunks are ok.)
Return to the heat, whisk in coconut milk and simmer for an additional 15 minutes.
Add a little extra salt and pepper right at the end if necessary. Serve with croutons and a bit of fresh basil on top.
For the Croutons
Preheat oven to 375° and line a baking sheet with parchment paper.
Cut baguette into large chunks and transfer to a mixing bowl.
Drizzle with olive oil and then toss to combine with the garlic powder and salt and pepper to taste. (Coarse ground sea salt is best)
Transfer to the lined baking sheet then bake for 8 – 10 minutes or until golden and caramel in color around the edges. (Don't bake too long or the croutons will become overly hard, the idea is to be crunchy on the outside but still soft on the inside.)
Remove from the oven, cool slightly and eat fresh on top of soup!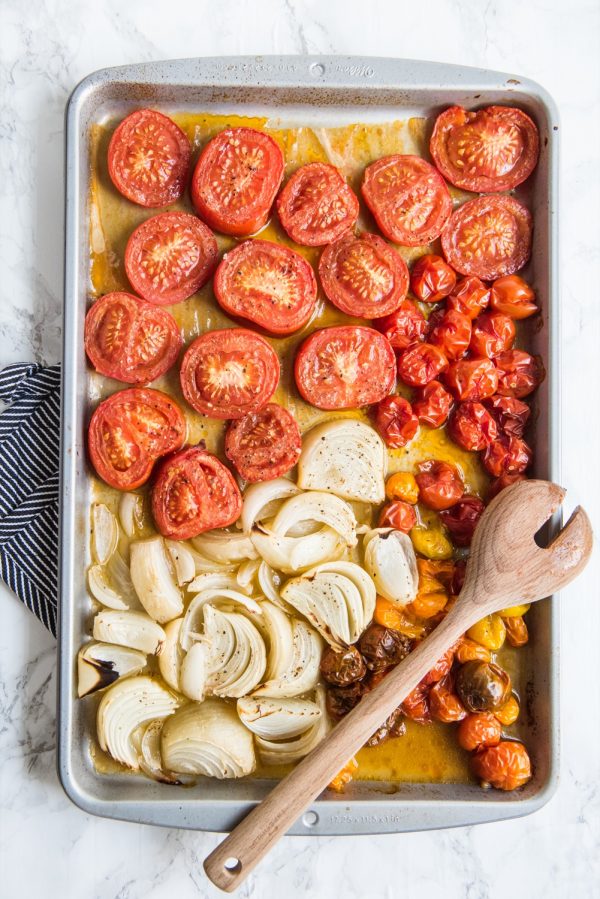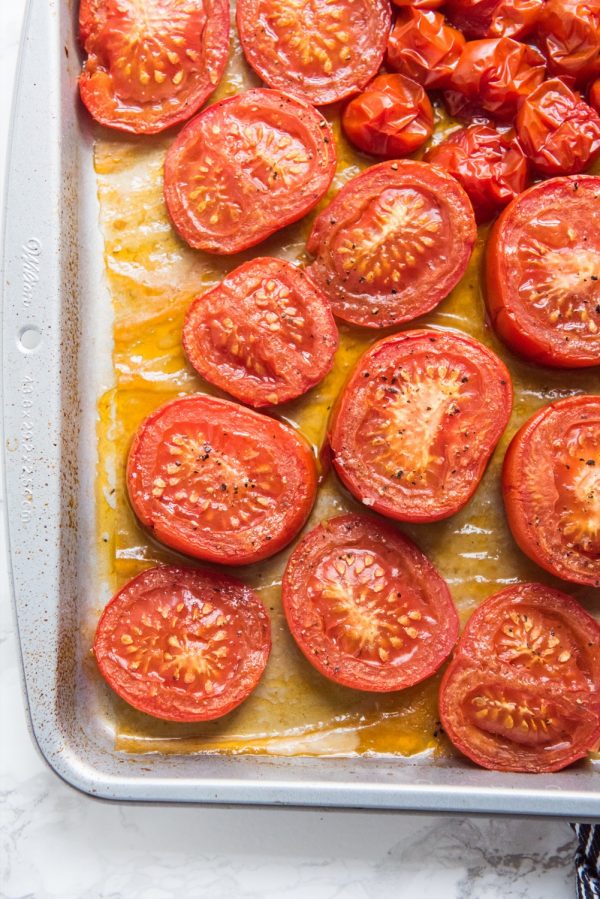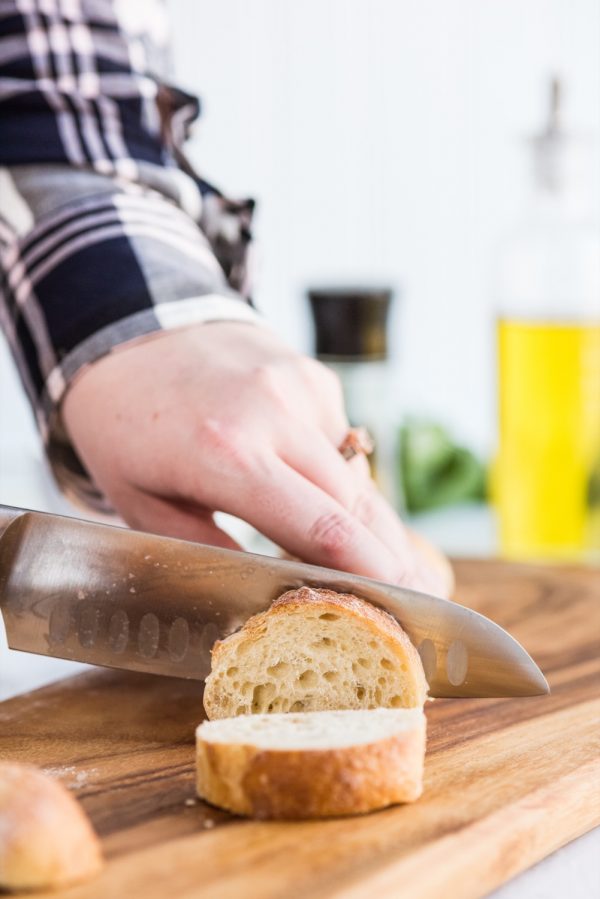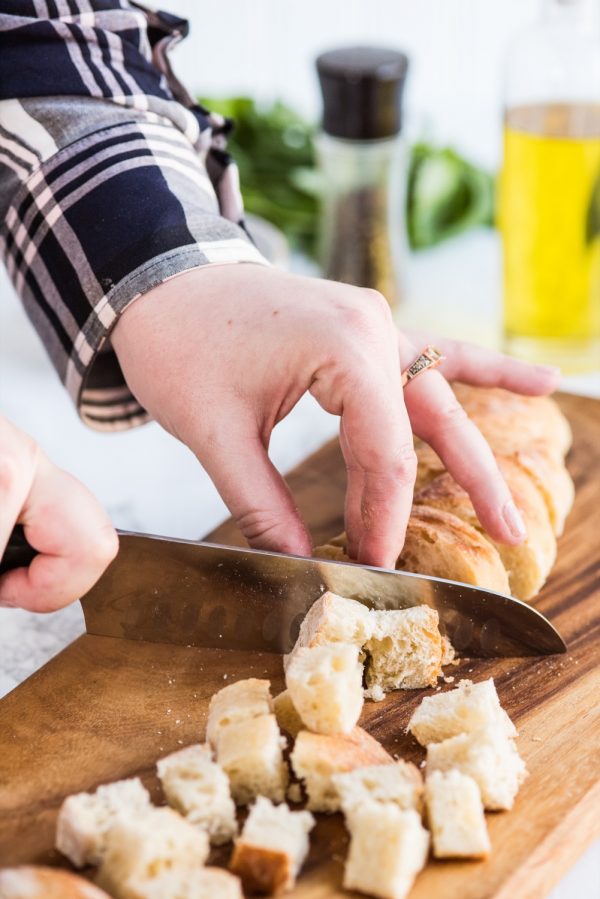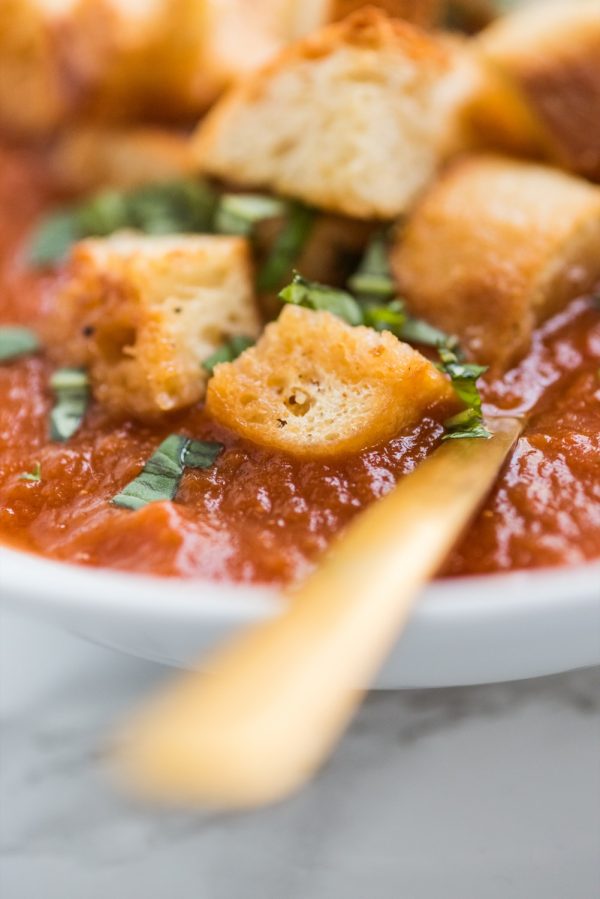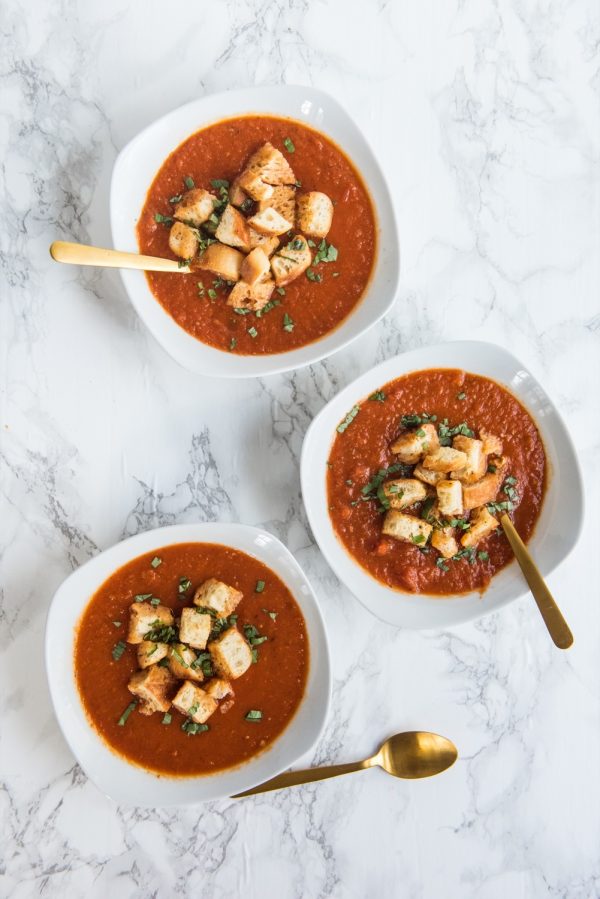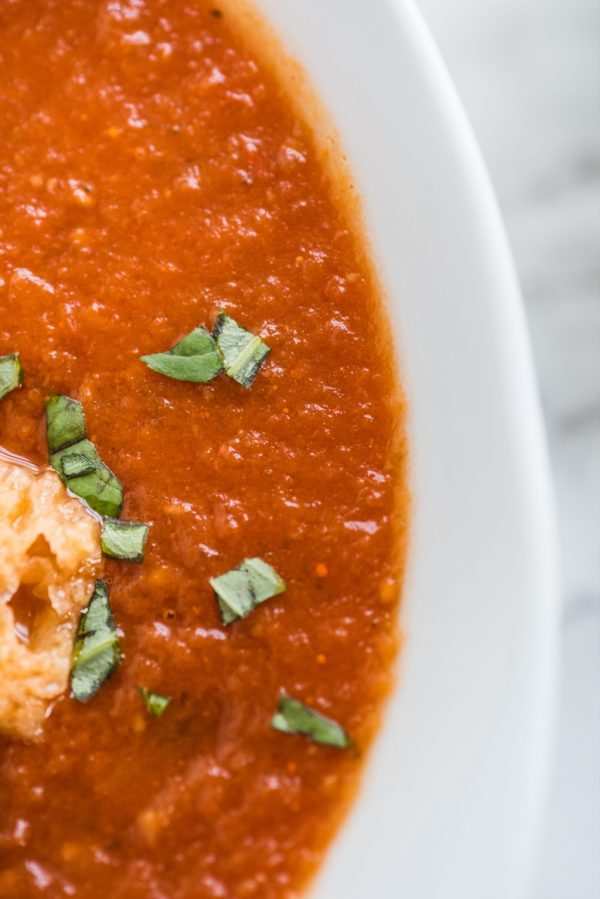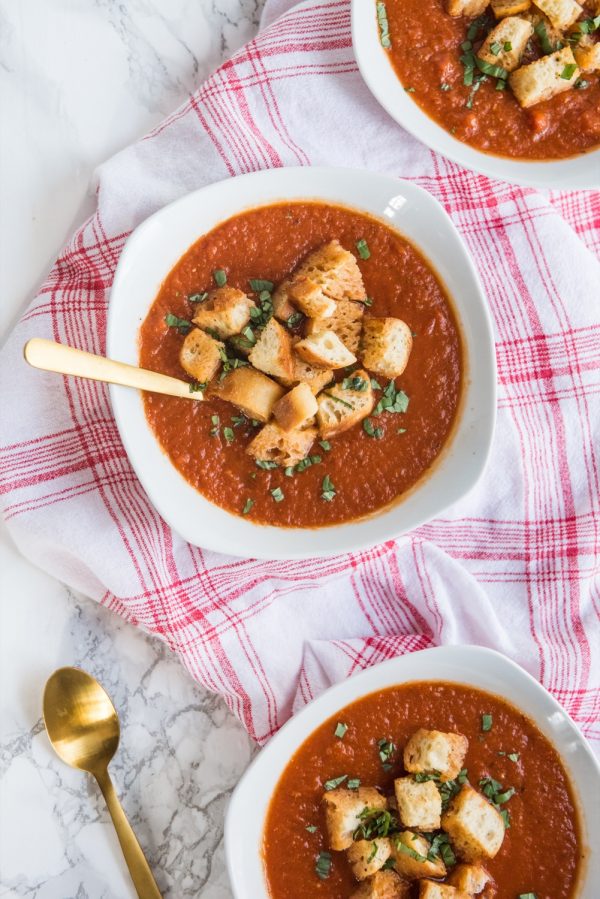 [Recipe + art direction by Cyd Converse | Photos by Alice G. Patterson.]