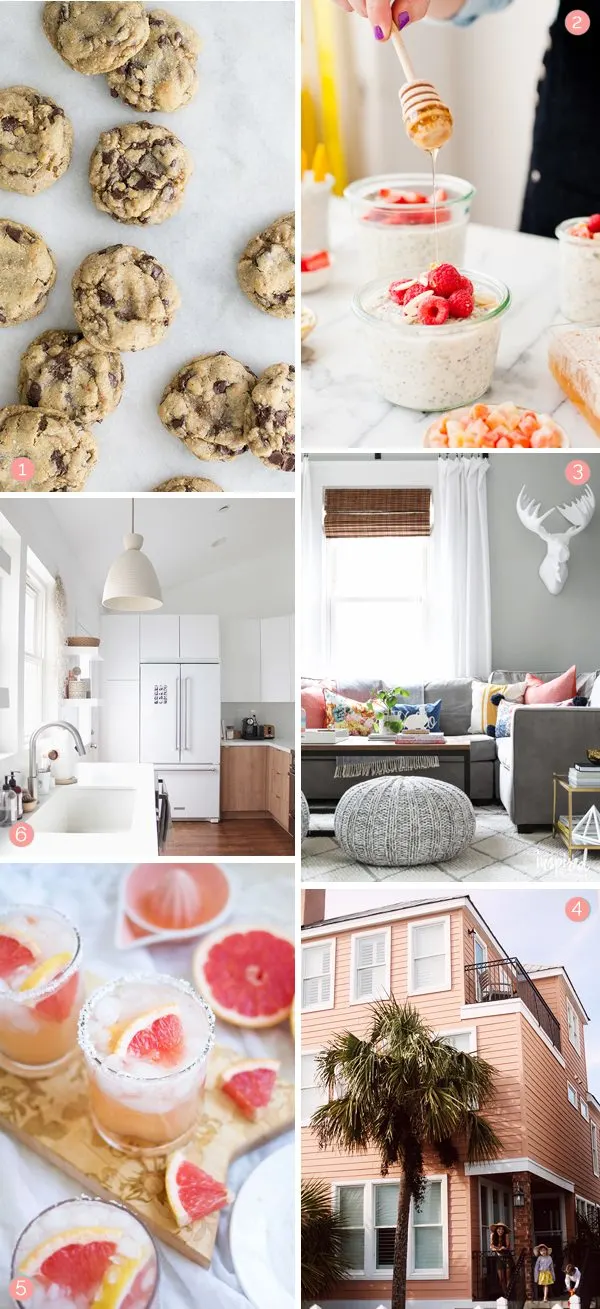 For those of you who have been missing my traditional Friday link love posts (which came up several times in the reader survey recently), please know that I'm working on some really fun new content when the site relaunch goes down in a few weeks! (Let's just call it a month, because my hunch is that's where we're going to end up.) I'm going to be keeping much of the content you love, bringing back a few old things with a new spin, and working in some new ideas that I hope you love. As of this week, and one epic day-long shoot on Wednesday, I'm working on video content, too! It's going to be a progression as I work toward the type of videos I really want to make for you as it's a new learning curve, but I'm excited to be officially "in progress" on that front. Stay tuned to see the first fruits of our labor in a couple of weeks! In the meantime, I wanted to share a few things that caught my eye that I loved this week! A little inspiration for your weekend, especially now that we're into March and in theory spring is right around the corner. (The jury is always out on that one in our neck of the woods until at least early April. Ha!) All of these picks this week are from some of my very favorite bloggers, most of whom are personal friends, so pop over and give them a little love. Happy Friday! xoxo
1 | Eden's Best Chocolate Chip Cookie Recipe
Everyone knows I love a good chocolate chip cookie recipe. (This one is my personal favorite!) Eden's cookies look really really good so I may just be baking a batch of these for my kiddos this weekend.
2 | Brittni's Overnight Oats
So this is odd, but I always forget how much I love overnight oats. Like I'll go on a huge overnight oat kick, then forget they exist for months on end. On Sunday night, I'm definitely prepping overnight oats for the week!
3 | Michael's Spring Living Room Refresh
I've always loved Michael's living room, but I also really adore what he did to brighten it up for spring. And I'm loving that rug! (Wish I didn't have a puppy who would chew it to bits instantly.)
4 | Anna's Family Trip to Charleston
Most of you probably remember that I am obsessed with Charleston. (Plus see my other favorite U.S. travel destinations!) Anna's recent family trip has me really excited for our quick stop over in Charleston next month when we're on our family spring break road trip.
5 | Leah's Salty Dog Cocktails
Because it's Friday and a little weekend happy hour never hurt anyone. Might I suggest Leah's salty dog recipe? I've been drooling over it for a couple of days now. Truth.
6 | Molly's Kitchen Remodel Reveal
I've been waiting for Molly to finally give us the full scoop on her gorgeous kitchen remodel and it was worth the wait! All that clean, bright white and that gorgeous range are just lovely.