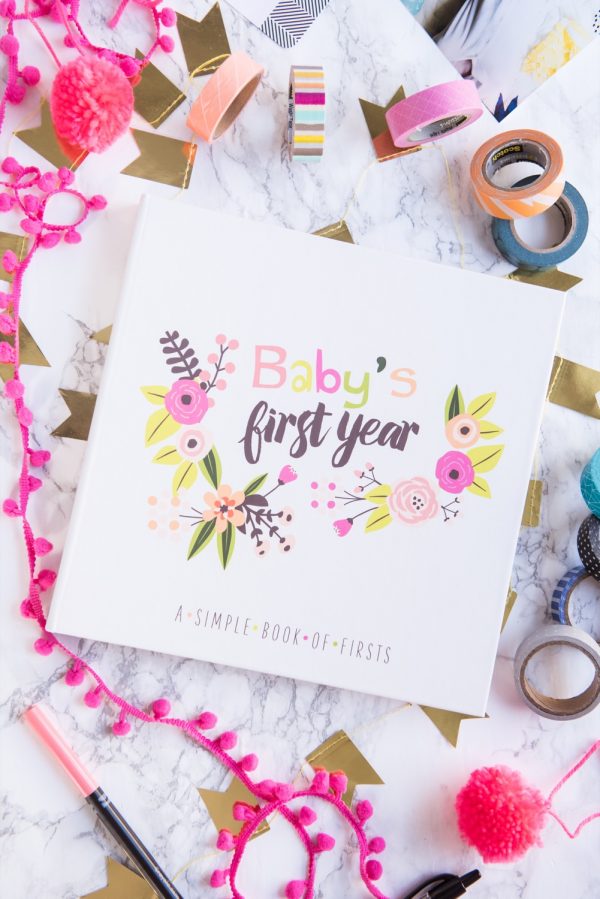 Back when I was still pregnant with Emerson, I started hunting in earnest for the perfect baby book. I wanted something that would be special for her as she grows older and wants to flip through the pages, but frankly, I know myself well enough to know that keeping detailed records, creating monthly scrapbook pages or in some other way extravagantly keeping memories in a physical way was never going to happen. I finally picked the Lucy Darling Little Artist Memory Book, which is easily among the best baby books out there. (They have other versions now that are new since then, too, including some that are less girly.) The book focuses primarily on baby's first year, with pages for recording a photo and some basic information on their birthday in years two through five, as well as on their first day of school. The book also includes blank scrapbook or journal pages at the back that I think I'll keep for mementos such as little school awards, her birthday party invitations and that kind of thing. What I love most is how beautifully each page is designed and laid out, making it so easy for a busy mom to create a really lovely little treasure of a baby book without having to get wild with spending lots of time or money creating fancy spreads.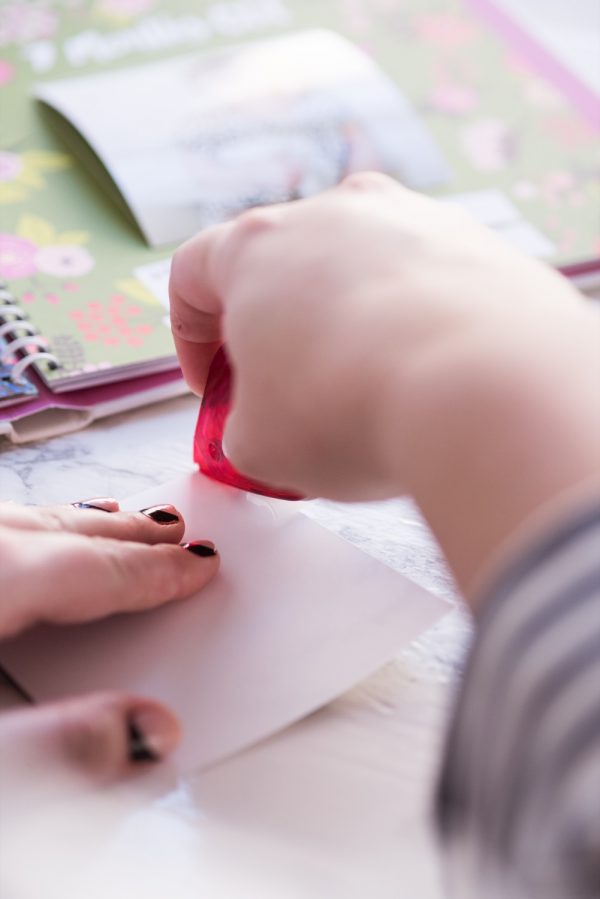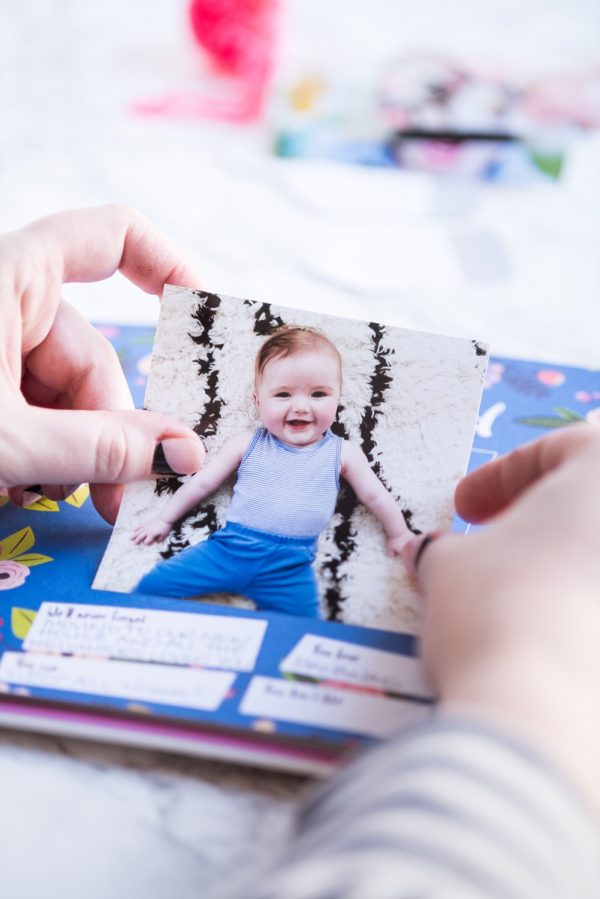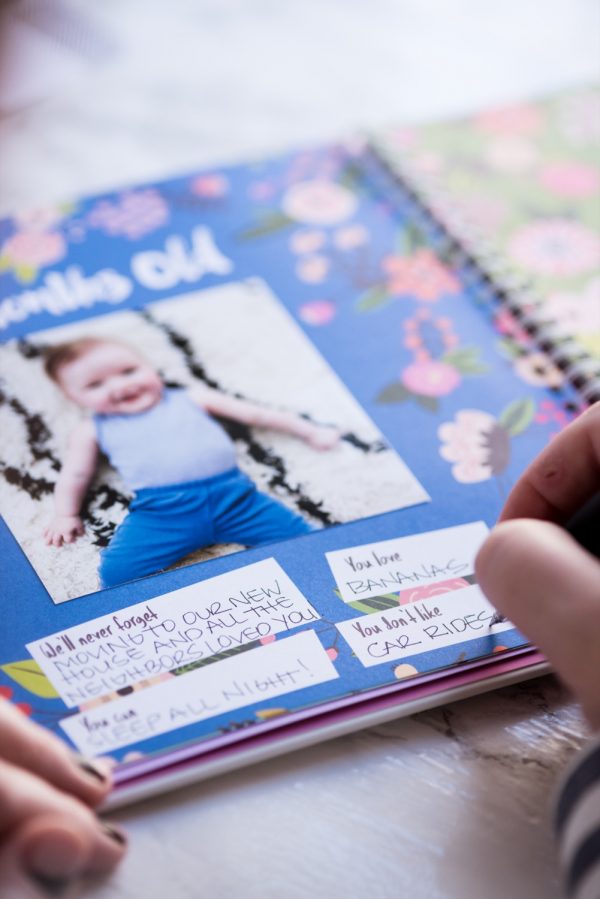 I use simple archive-friendly adhesive to attach the photos and love that this book makes it really easy to record simple memories, firsts and notable events from each month. I keep a stash of washi tape and little embellishments handy so I can add a little extra color and pattern here and there for fun, but that's just because I'm me and I generally can never leave well enough alone. There are pages for recording all of baby's first holidays, too, which is probably my favorite section of the book. I use photos from my phone as well as professional photos and I like the mix. The book uses 4″ and 3″ square photos, making it really easy to have a bunch of photos printed and then trim them down to size before attaching them to the appropriate spread in the book.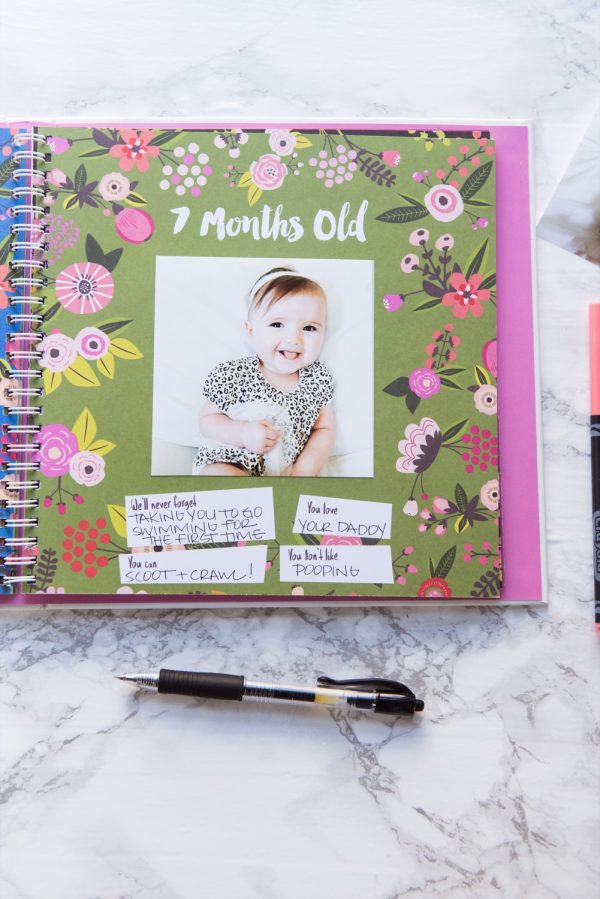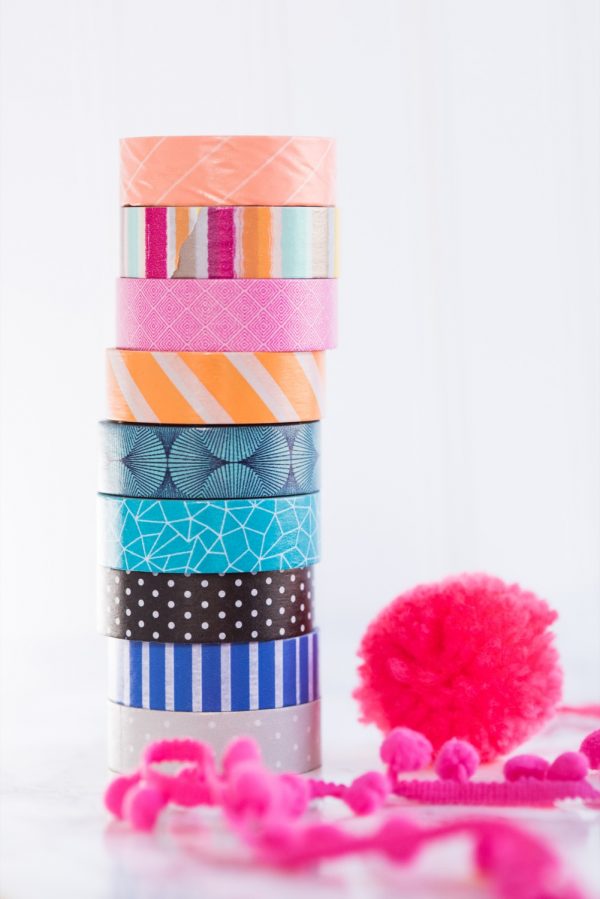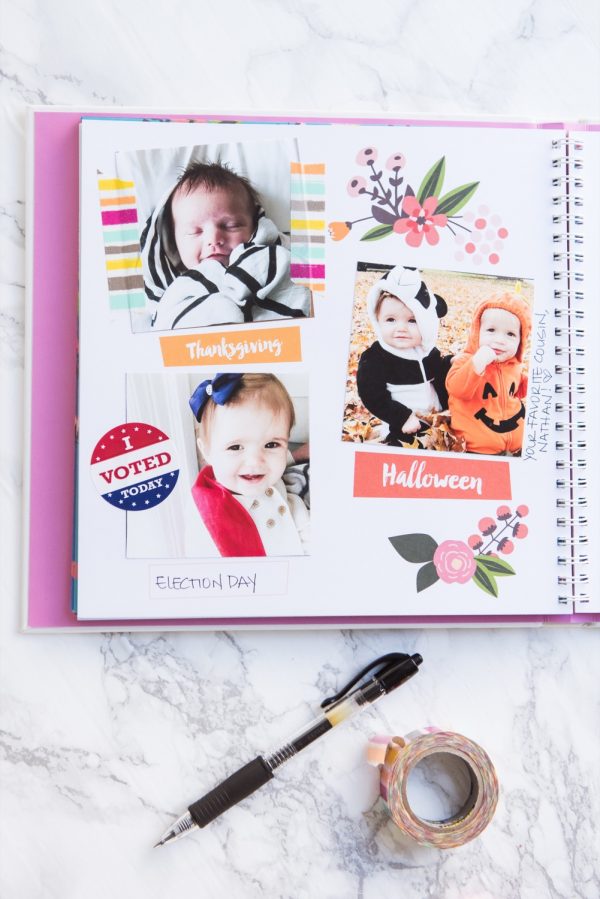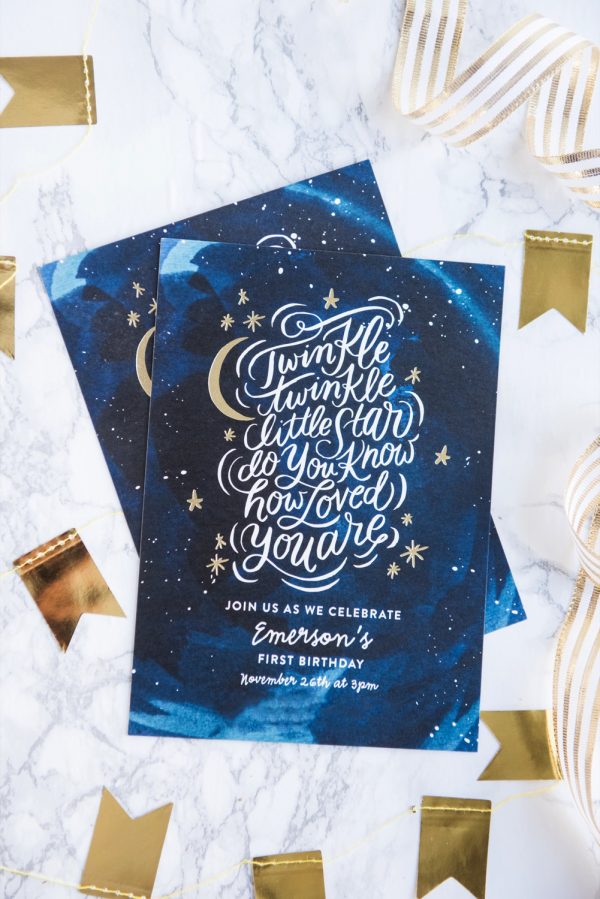 Emerson's first birthday party invitations are actually a baby shower invitation design from Minted that I adapted to use for her party. (You can customize any of their designs that way, if you didn't know!) They are foil stamped and so pretty, and we strung the house with star garlands to coordinate. She also wore a little pink tutu dress with gold foil stars all over it and she was about the cutest thing ever. I included one of her birthday party invitations in her baby book and I think it will be a lot of fun for her when she's older to be able to see how excited we were to celebrate her first year. Minted also created Emerson's birth announcements, and I included one in her book along with our hospital bracelets and a little teensy bag holding her umbilical cord. (Is that last part weird? I couldn't decide if it was or not so I just decided to keep it. Ha!) My hope is that even though I'm admittedly not the most diligent about recording every little sneeze and stumble, that she'll look back at this book in the years to come and find joy in her tiniest years. I know I already love it!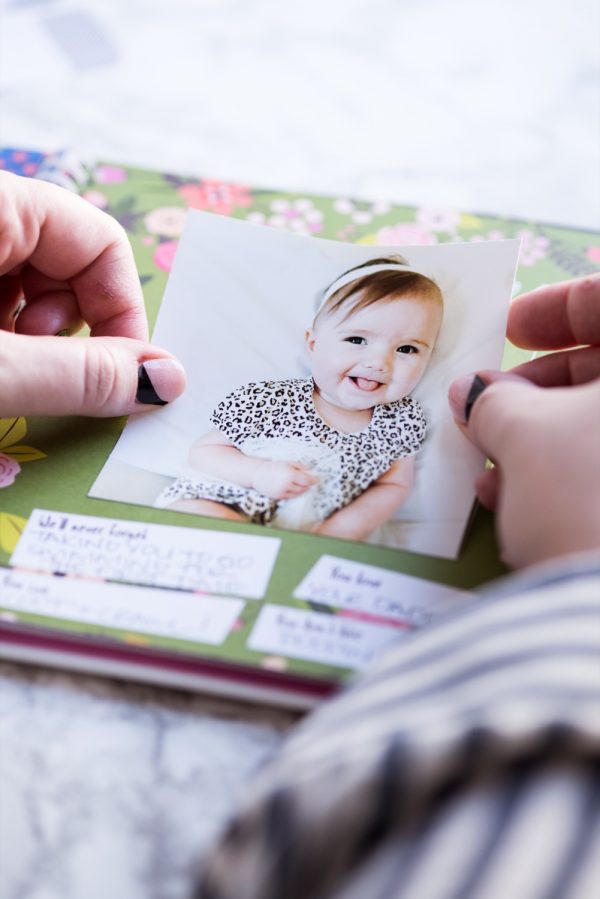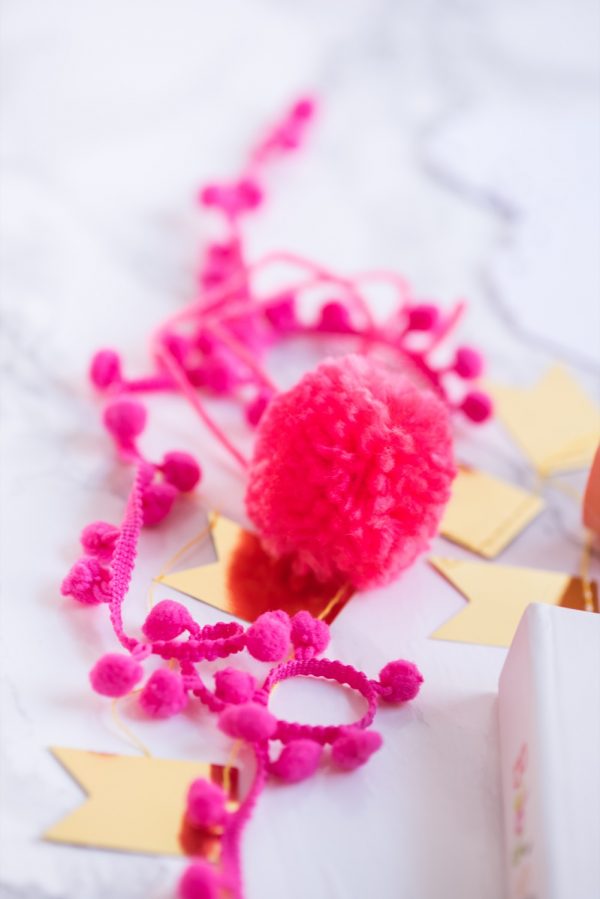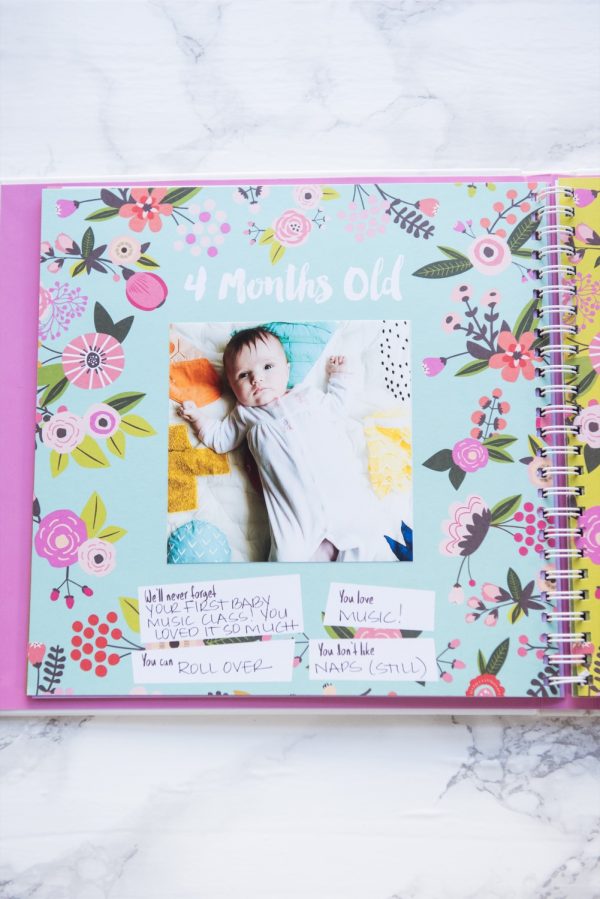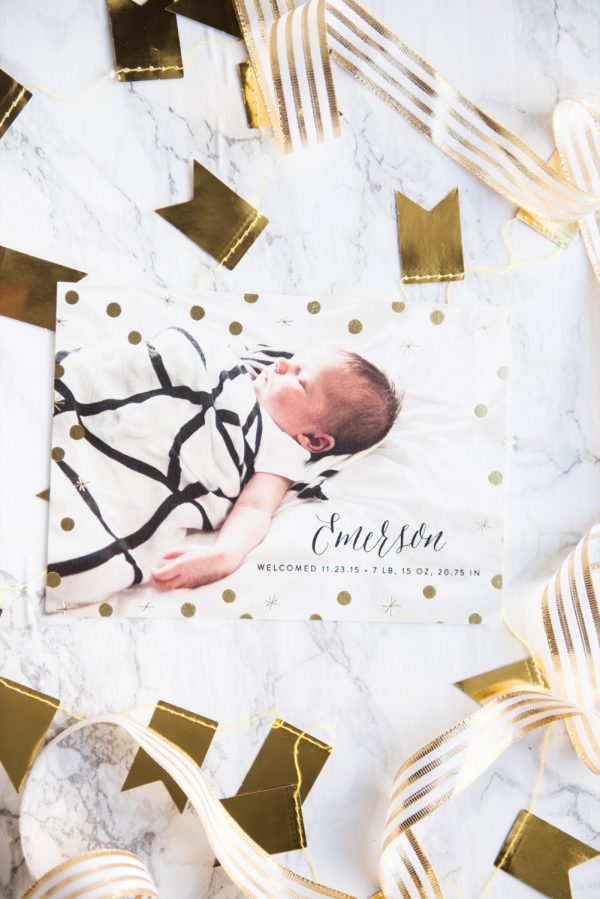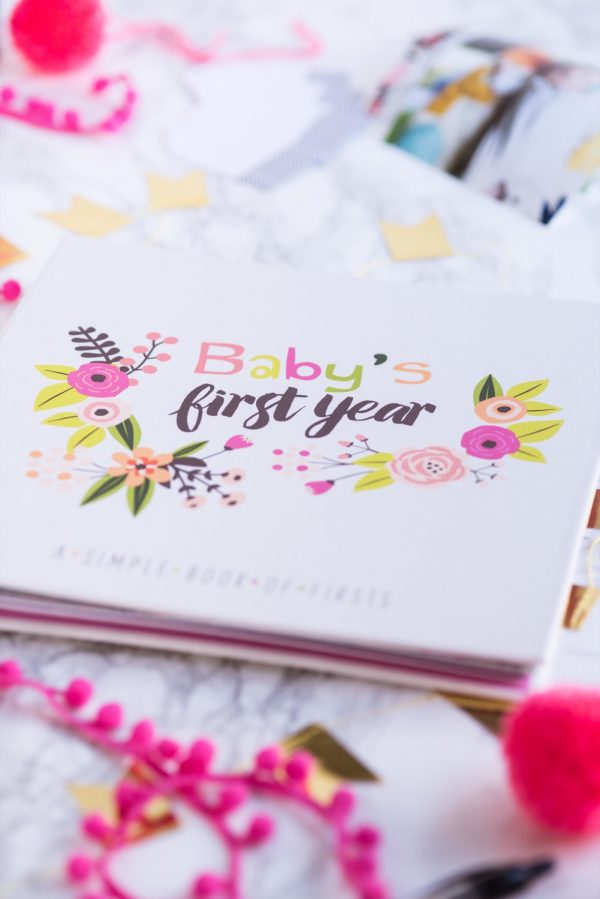 This post was not sponsored in any way, but does contain affiliate links. I have received no compensation for talking about these products, I just really really love them and wanted to share. Minted provided Emerson's birth announcements and birthday party invitations as a gift. Read more about our editorial policies.
[Photos by Alice G. Patterson for The Sweetest Occasion.]