These easy dinner recipes can be made with pantry staples you already have on hand, using few ingredients and easy cooking techniques to make them a cinch for weeknight dinners or big family meals.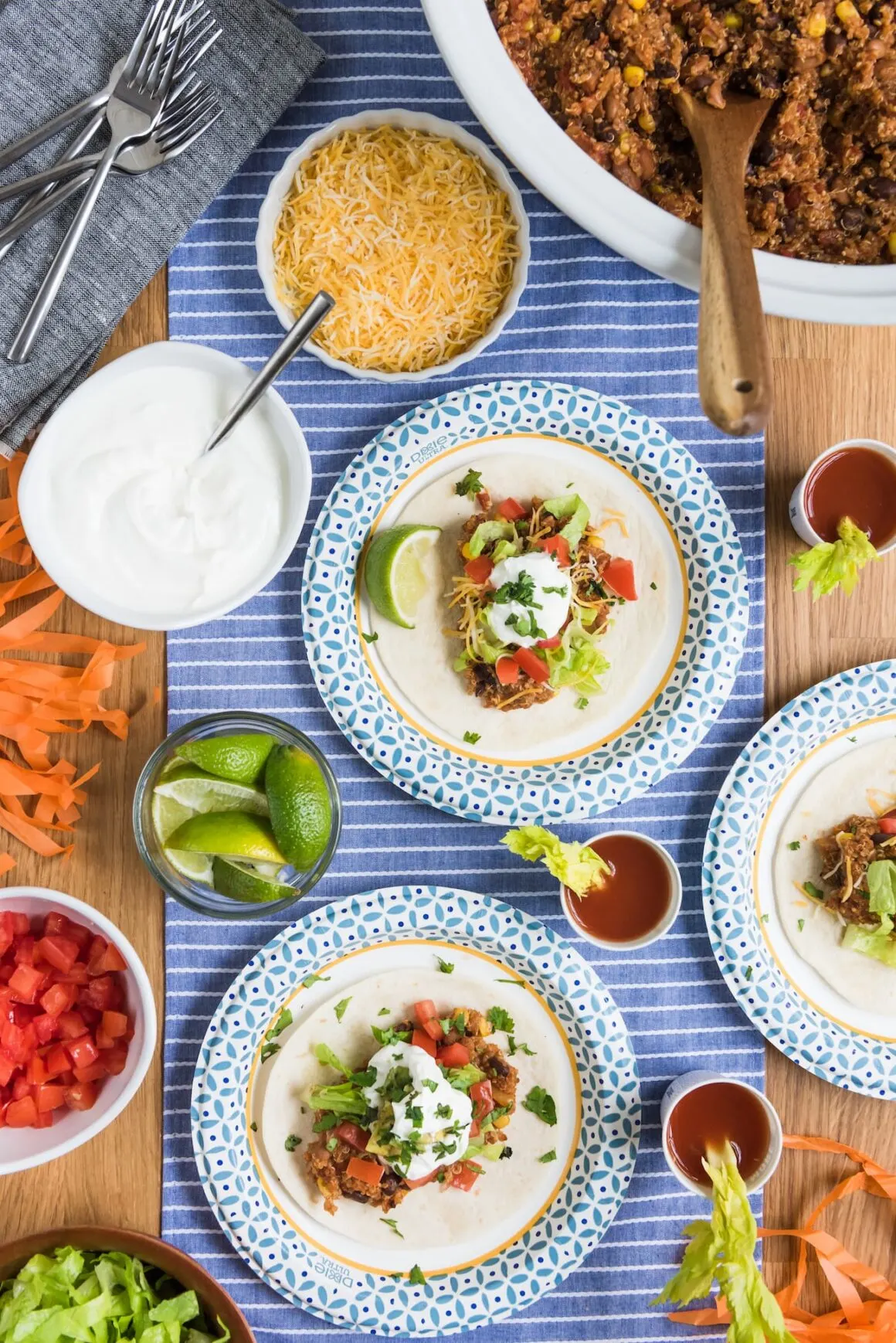 As much as I love to cook, I never stop needing easy dinner ideas, especially during the work week. Today I'm sharing 15 recipes you can easily make with pantry staples you already have on hand! From tacos to soups to chilis, there is something here for just about every palate. Enjoy!
Slow Cooker Tacos
These slow cooker tacos (above) are made with simple ingredients and can be served in taco shells or in a bowl with a big fistful of tortilla chips on the side. These vegetarian tacos are nutrient dense and cook up easily in the Crock Pot!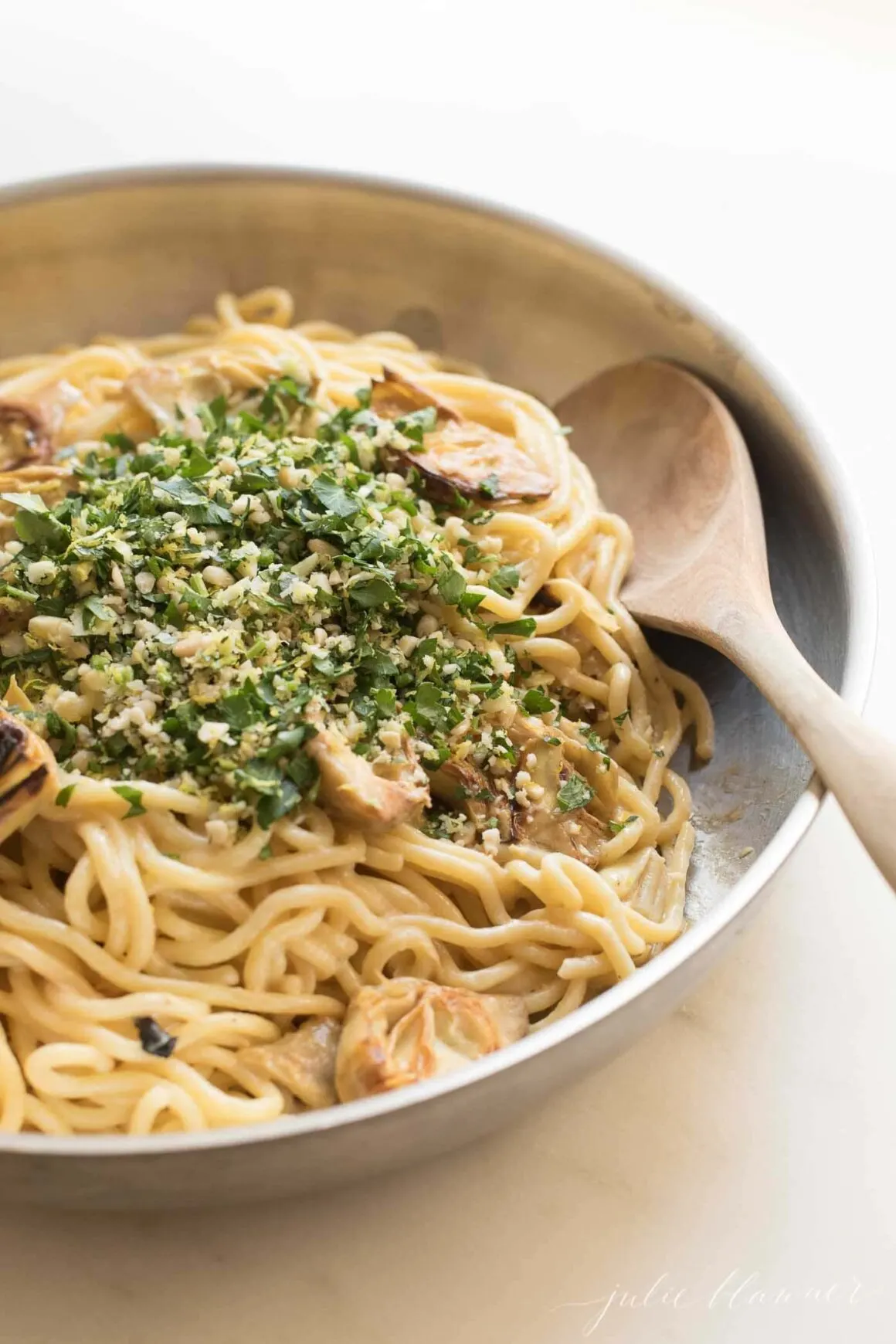 Lemon Spaghetti with Artichokes
This delicious lemon spaghetti with artichokes recipe from Julie Blanner comes together in just 20 minutes and uses very few ingredients. It's a perfect vegetarian dinner recipe for Meatless Mondays, too!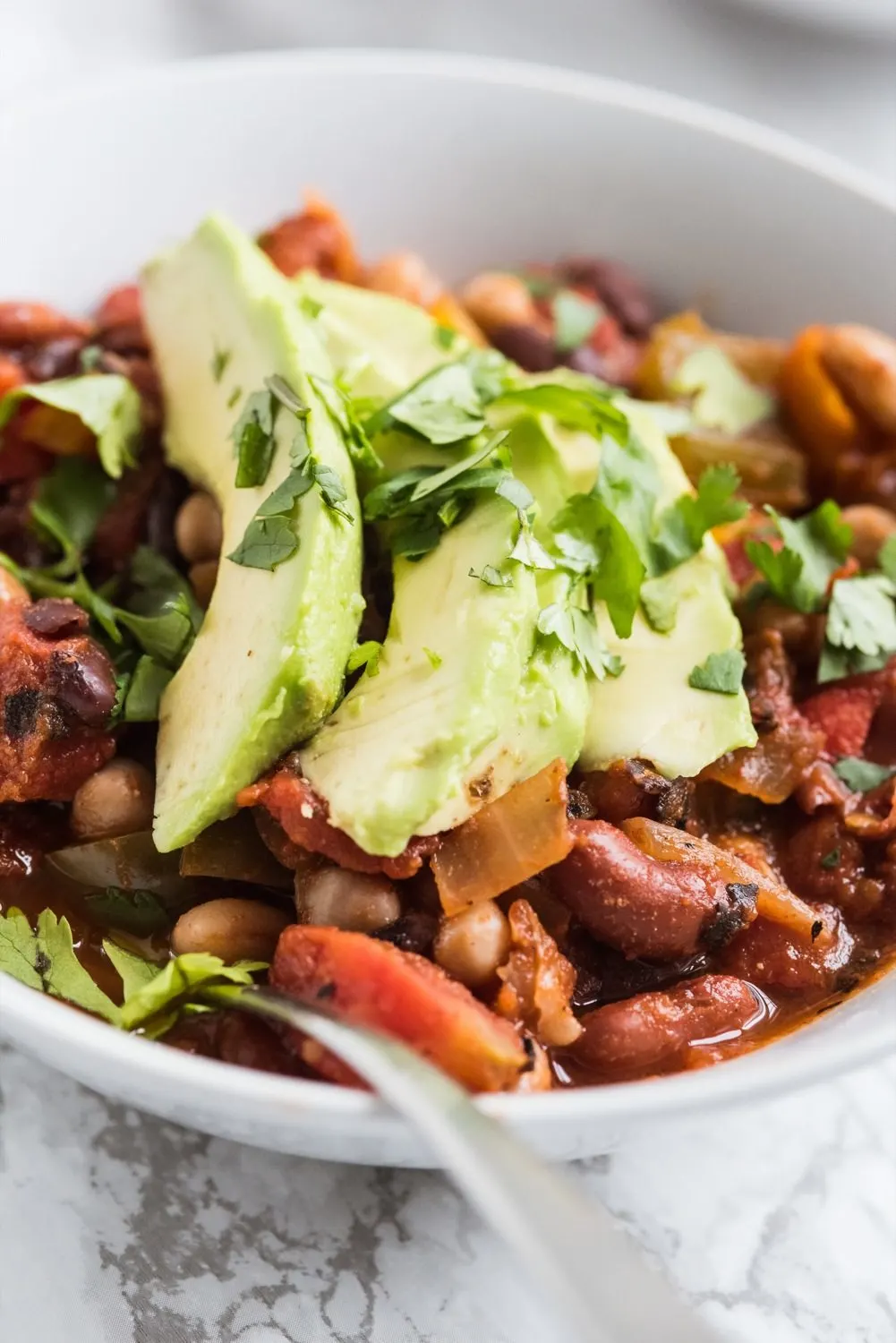 Four Bean Veggie Chili
This four bean veggie chili recipe can easily be adapted to whatever beans you might have lying around in your pantry. Chili is one of the reason I make sure to always have a couple kinds of beans around the house!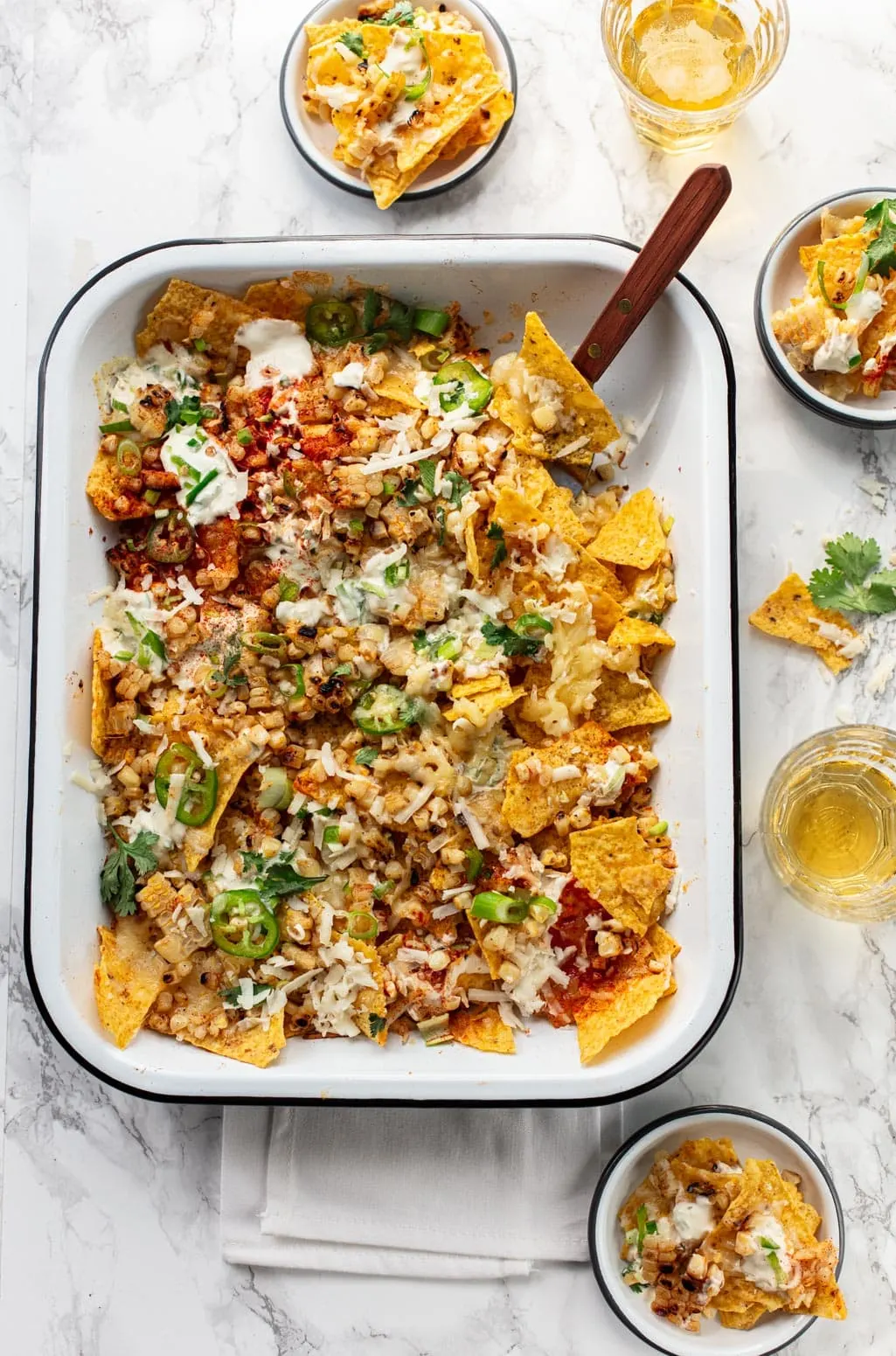 Mexican Street Corn Nachos
This is the kind of dish I would eat all day every day – Mexican street corn nachos from Familystyle Food! If you don't have fresh corn on the cob, sub corn from the freezer or even corn from a can to make the most of the ingredients you have on hand.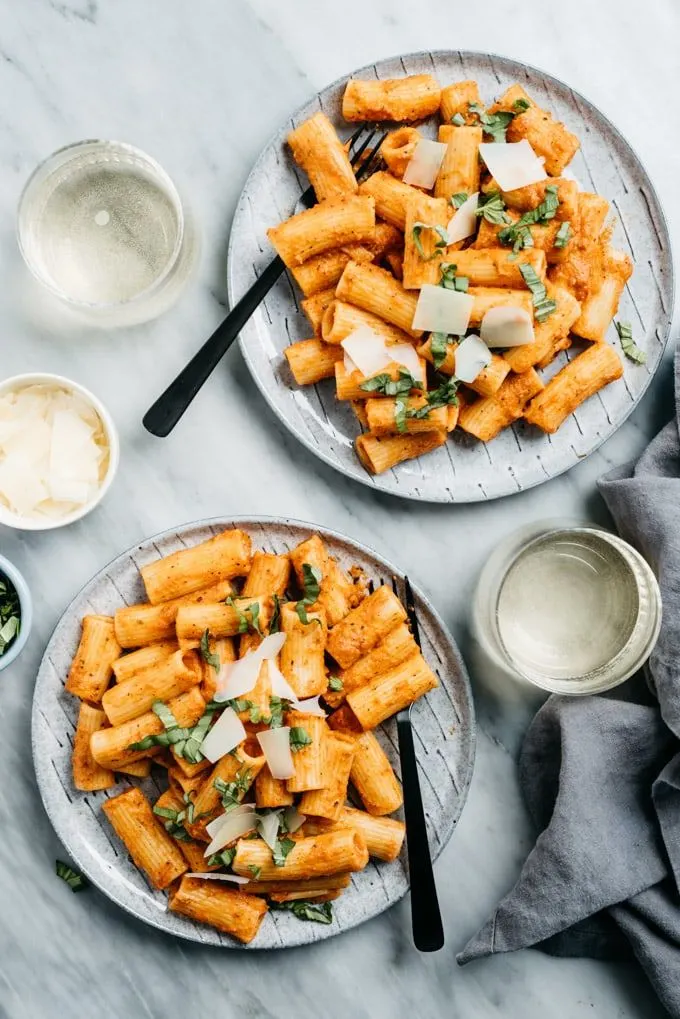 Weeknight Tomato Cream Sauce
This simple yet delicious tomato cream sauce is easy to make and instantly elevates the pasta you have stashed away in the pantry. Fresh basil optional, but totally encouraged.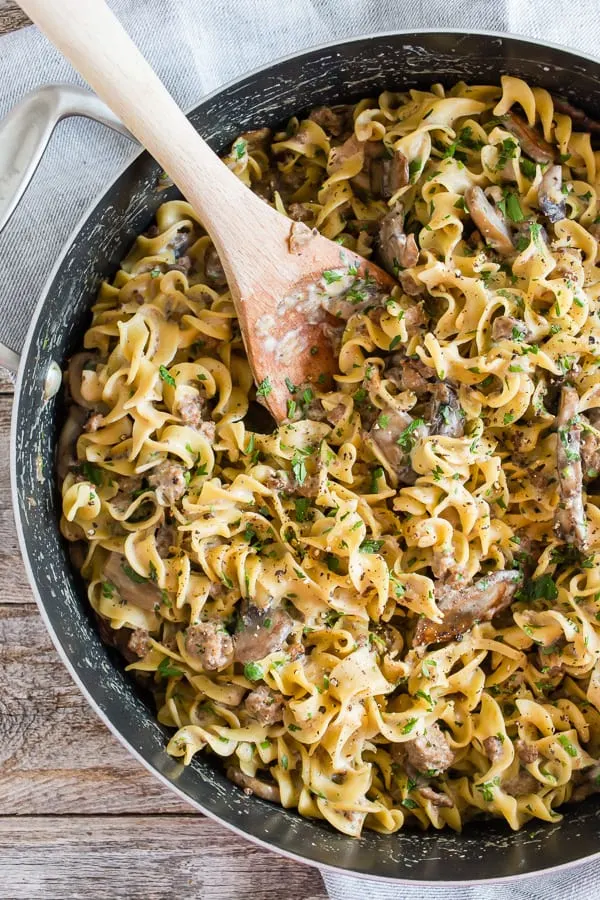 One Pot Ground Beef Mushroom Stroganoff
I am crazy about a good stroganoff and I love that this one pot ground beef mushroom stroganoff from Nutmeg Nanny can easily be made without meat if you (like me) are more interested in vegetarian dinner recipes. Yum!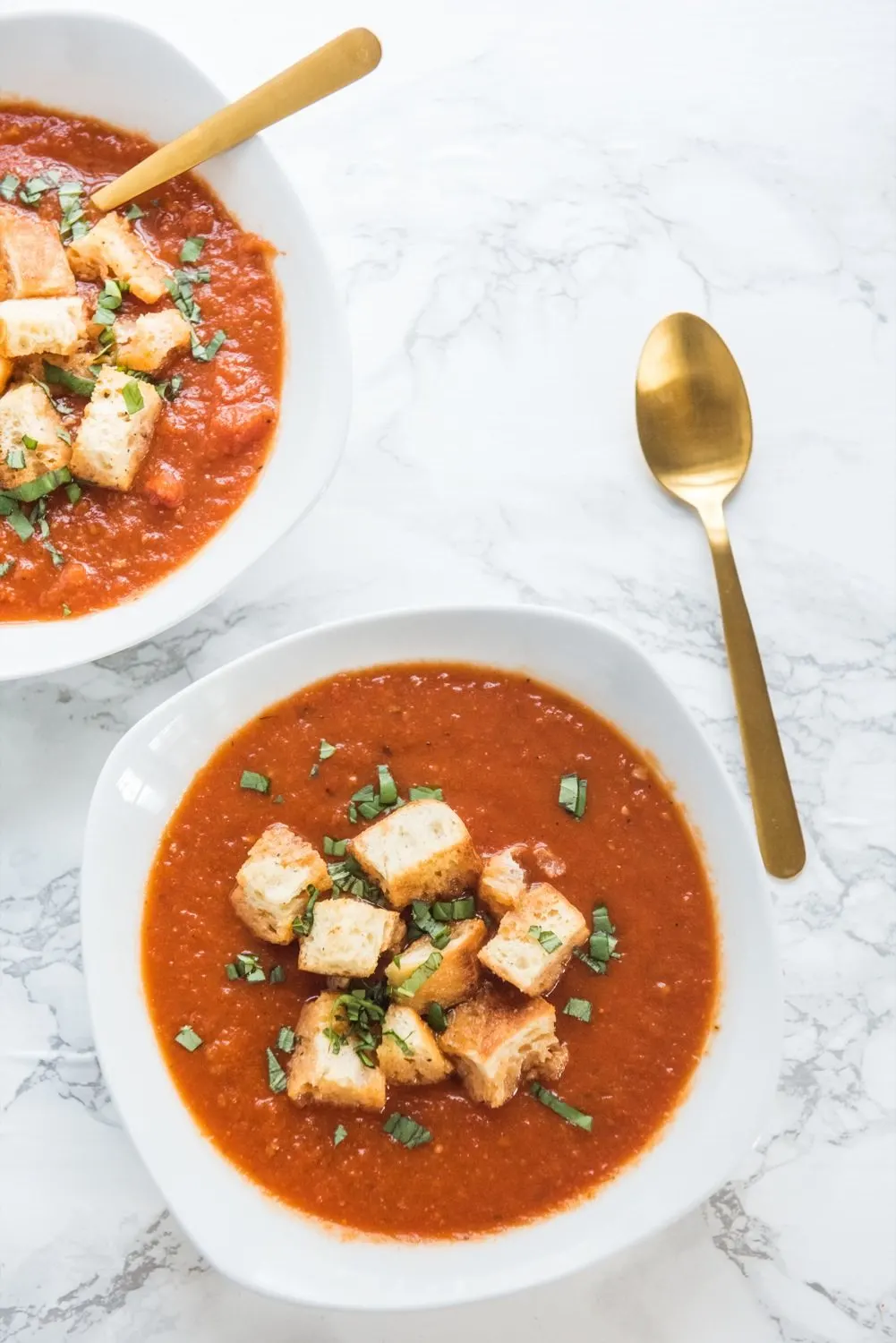 Roasted Tomato Soup
This is one of my favorite soup recipes of all time – my roasted tomato soup recipe which can also be adapted to use canned tomatoes and is best served up with homemade croutons made from leftover bread.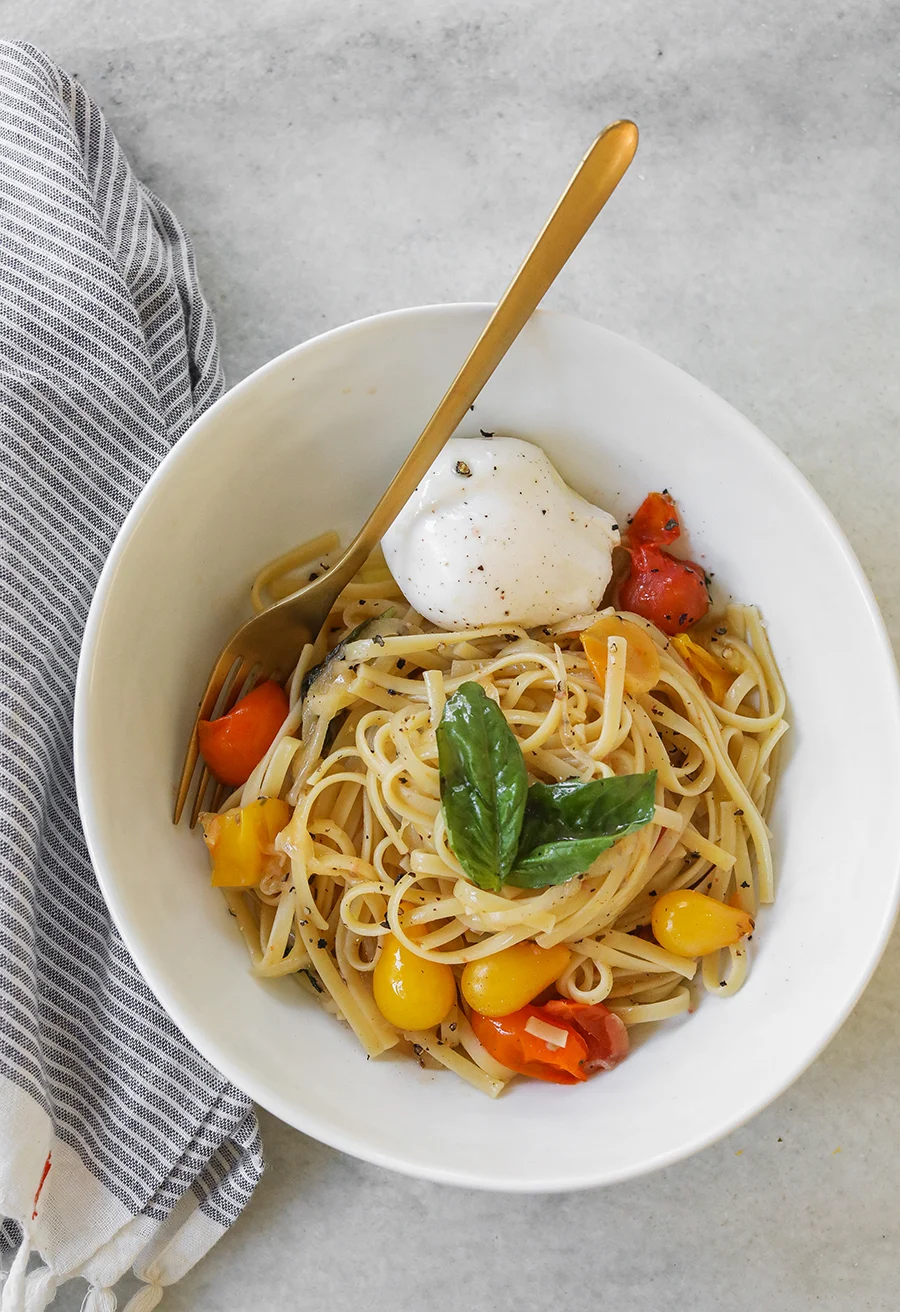 One Pan Basil and Tomato Pasta
Sometimes the simplest recipes are the best recipes and this one pan basil and tomato pasta from Sugar & Charm is the definition of the perfect, easy weeknight dinner recipe!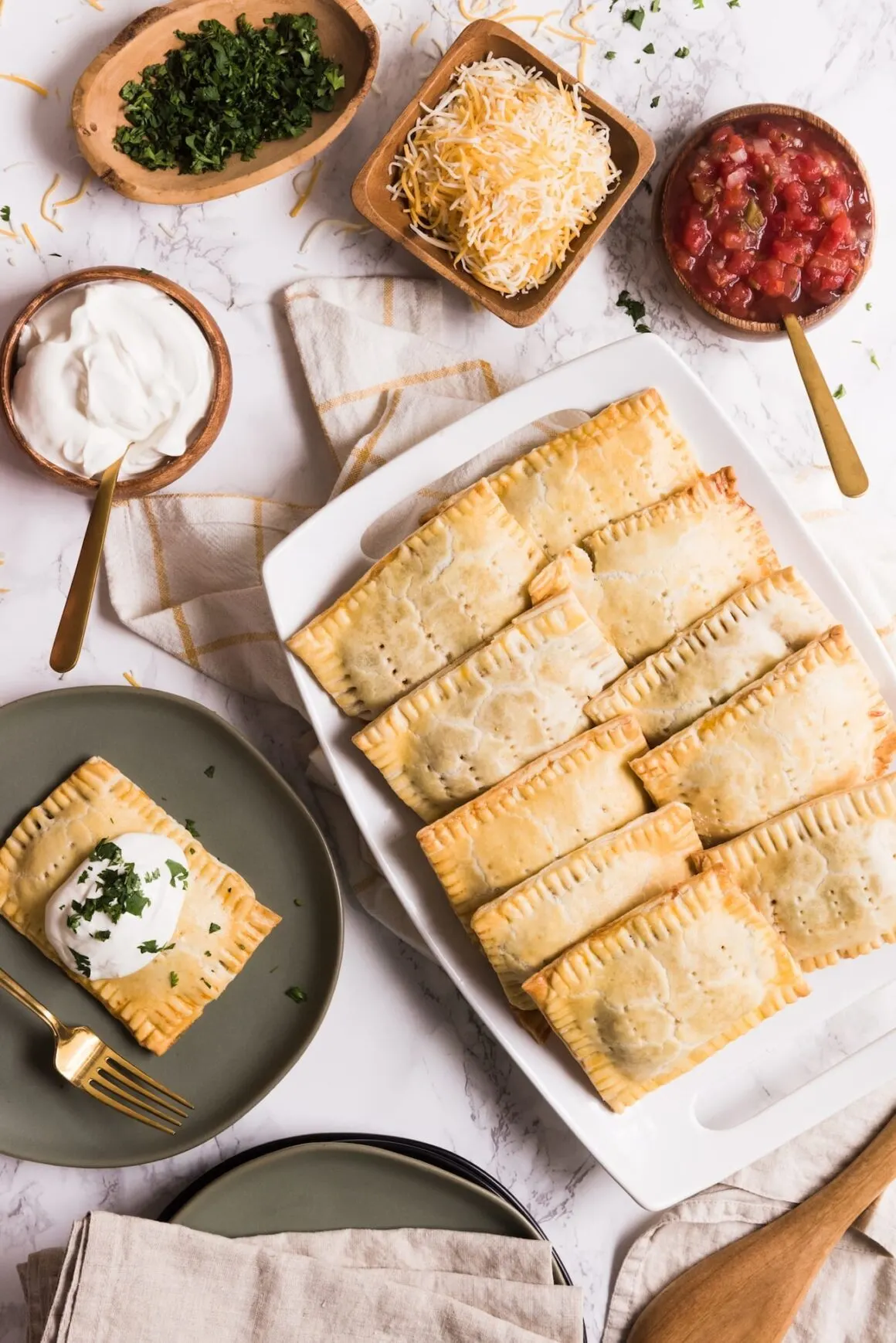 Quinoa Veggie Taco Tarts
Whenever I make these quinoa veggie taco tarts, the pan gets devoured immediately. The best thing is, they're made with store bought dough (or you can make your own) and things you likely already have at home.
Southwest Pasta Salad
I love a side or a salad that is filling and tasty enough to act a main dish, and this southwest pasta salad from Inspired By Charm perfectly fits that bill!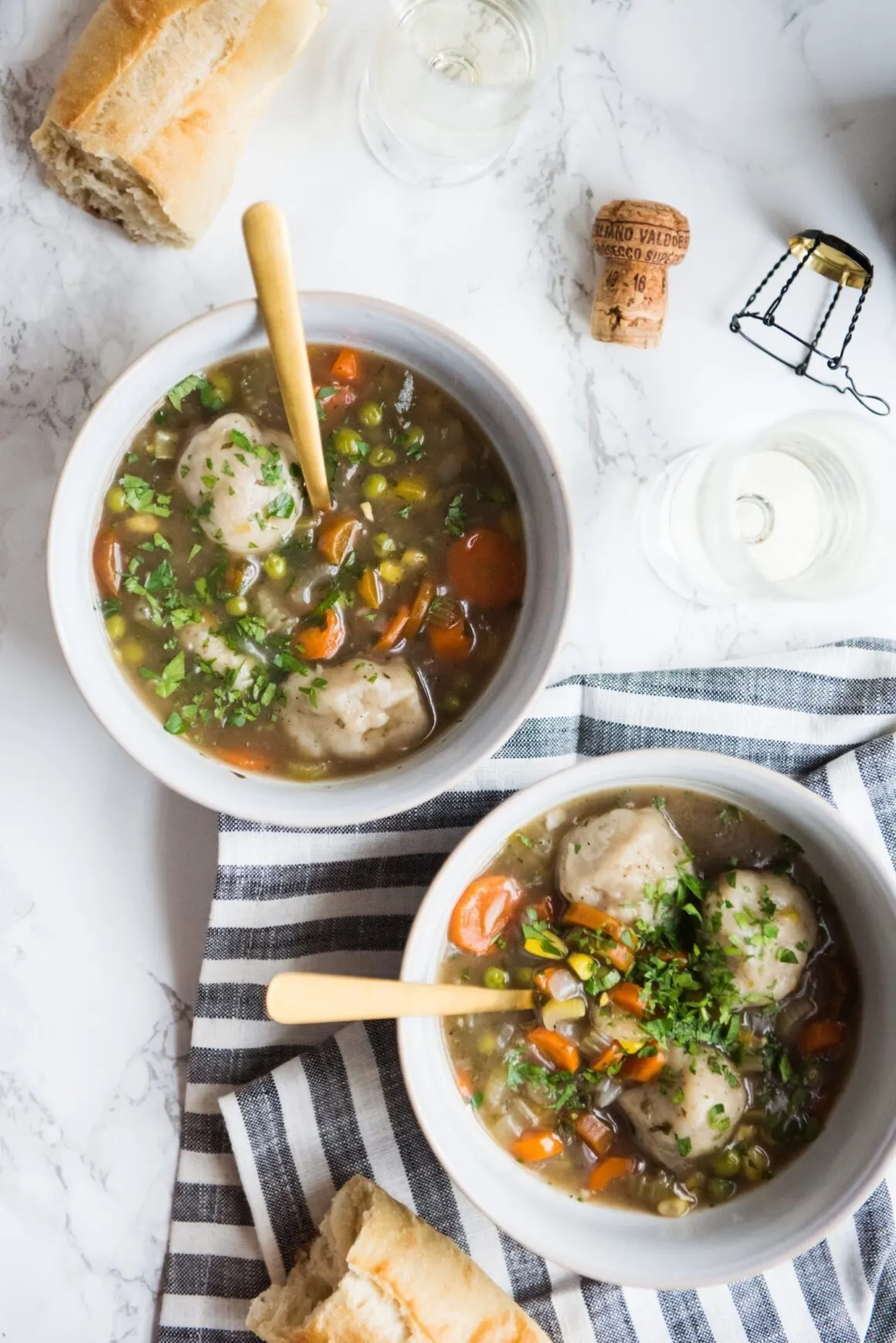 Homemade Veggie Soup with Vegan Dumplings
When I was a broke college student, I learned that using what I had around the house to make soup was one of the easiest ways to make a great dinner. Add in easy homemade dumplings and you have a feast! My homemade veggie soup with vegan dumplings is a must try recipe.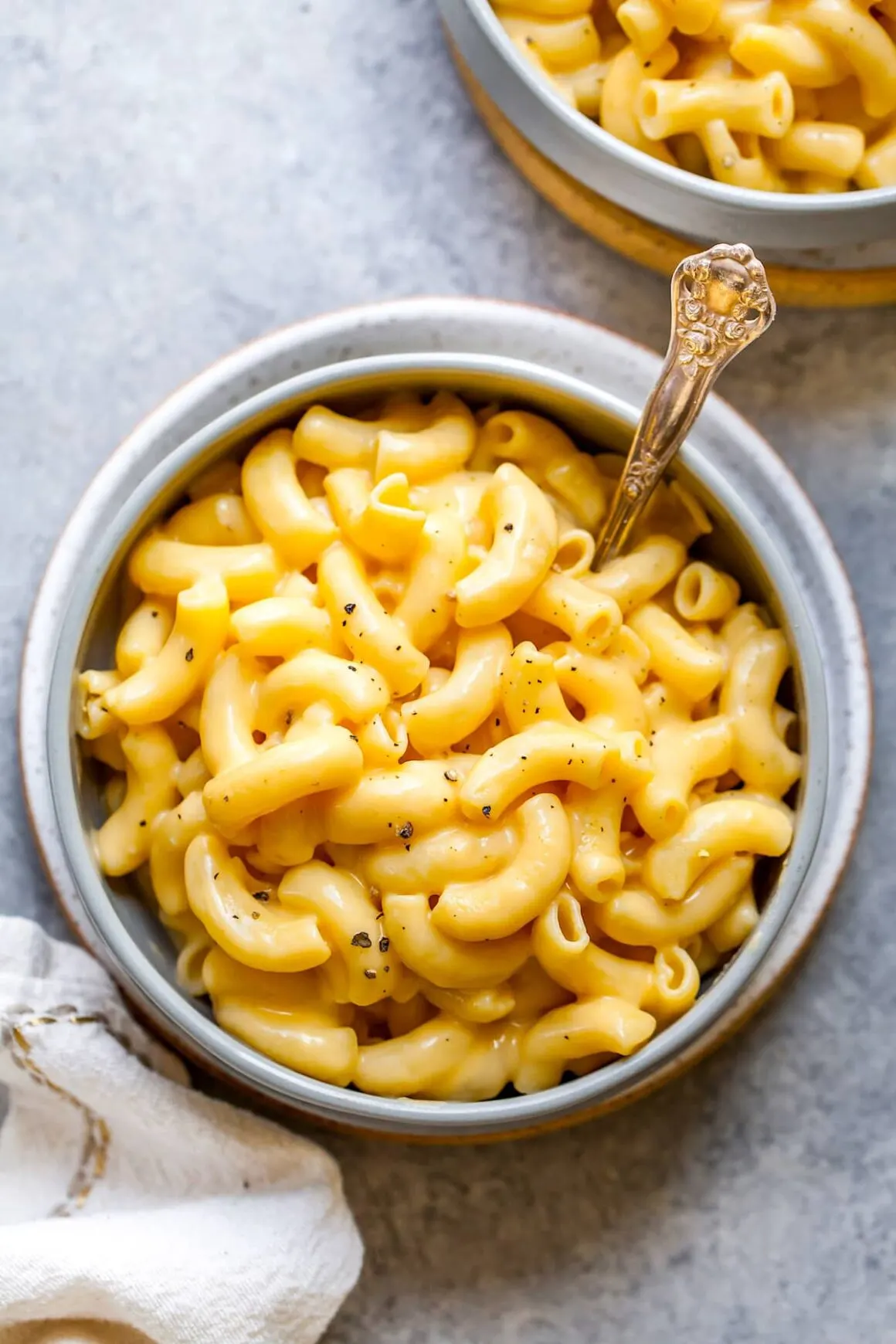 Stovetop Mac and Cheese
Dinner on the table in 20 minutes?! This stovetop mac and cheese recipe from Two Peas & Their Pod is the ideal weeknight dinner and can be made easily with whatever cheese you happen to have on hand.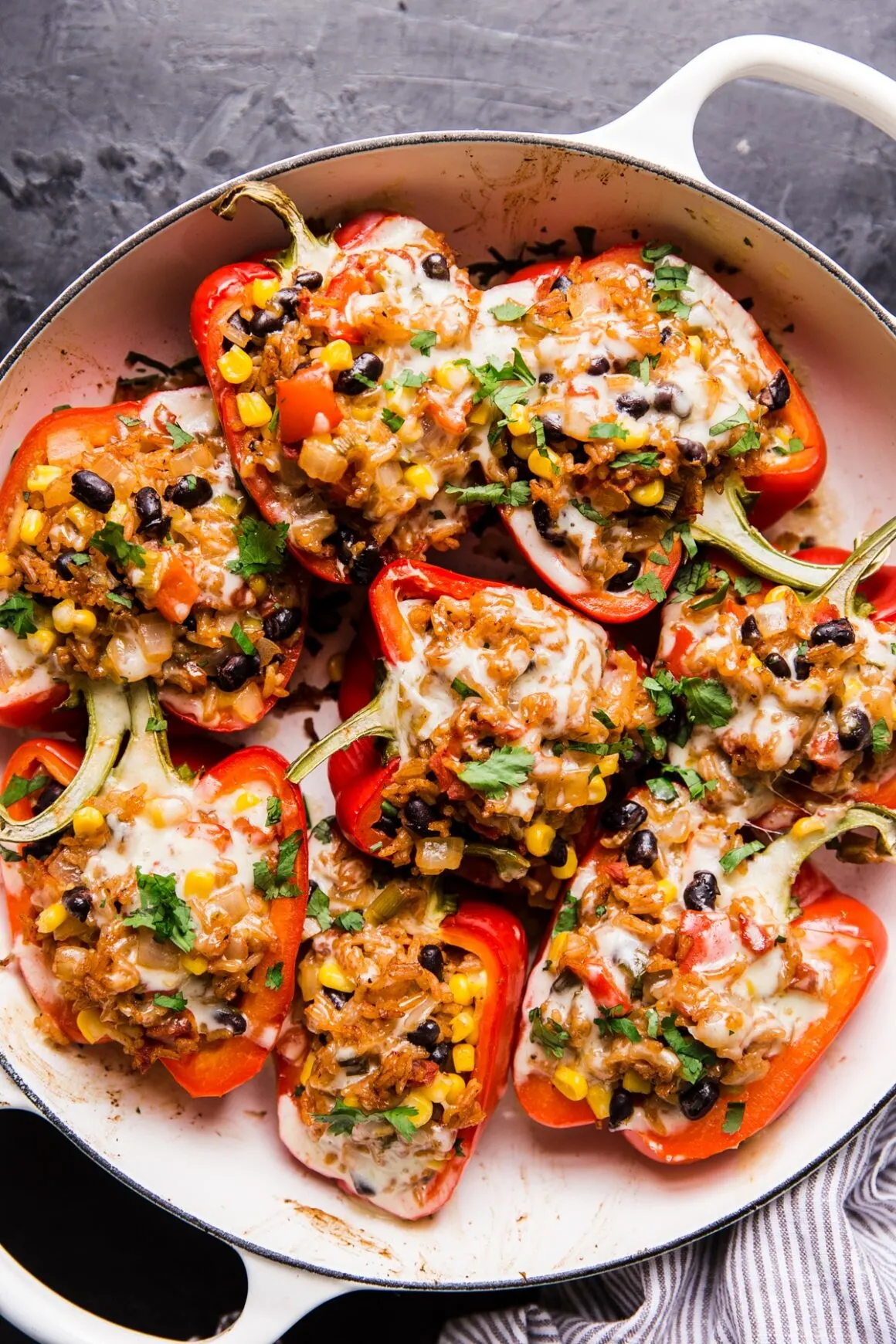 Veggie Stuffed Peppers
I love love love stuffed peppers and so I am crazy about this vegetarian version of veggie stuffed peppers from The Modern Proper. Use different beans or swap rice for quinoa or farro depending on what pantry staples you have on hand.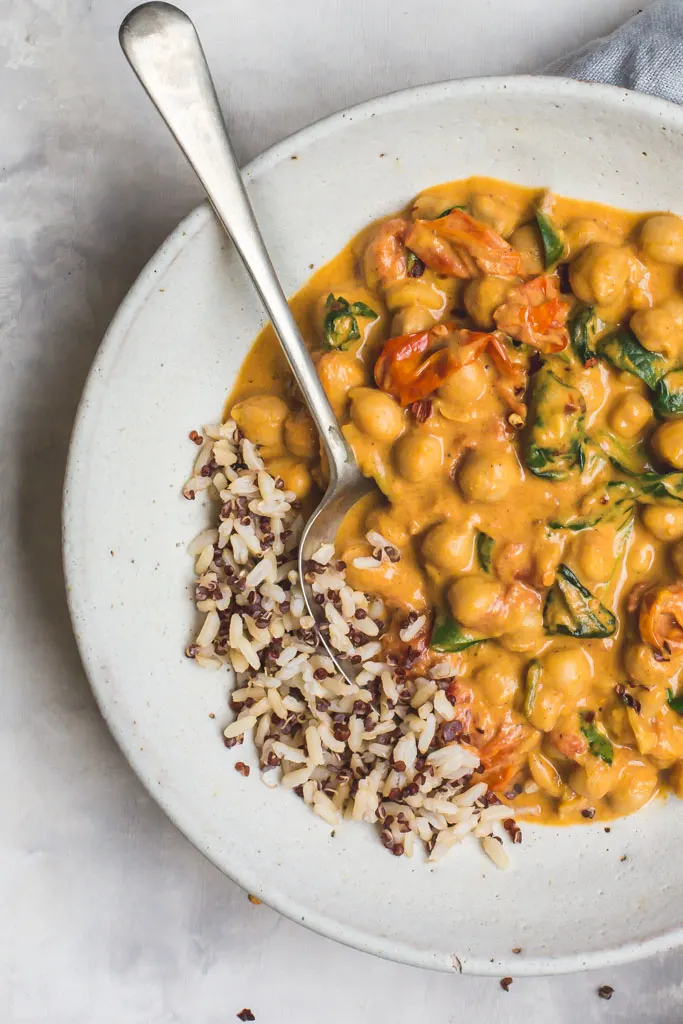 Chickpea Tomato Curry
This dish is flavorful and loaded with ingredients you very likely already have at home – chickpea tomato curry by My Goodness Kitchen! Add or subtract based on the things you have handy – a good reason to always keep veggie stock and coconut milk around the house.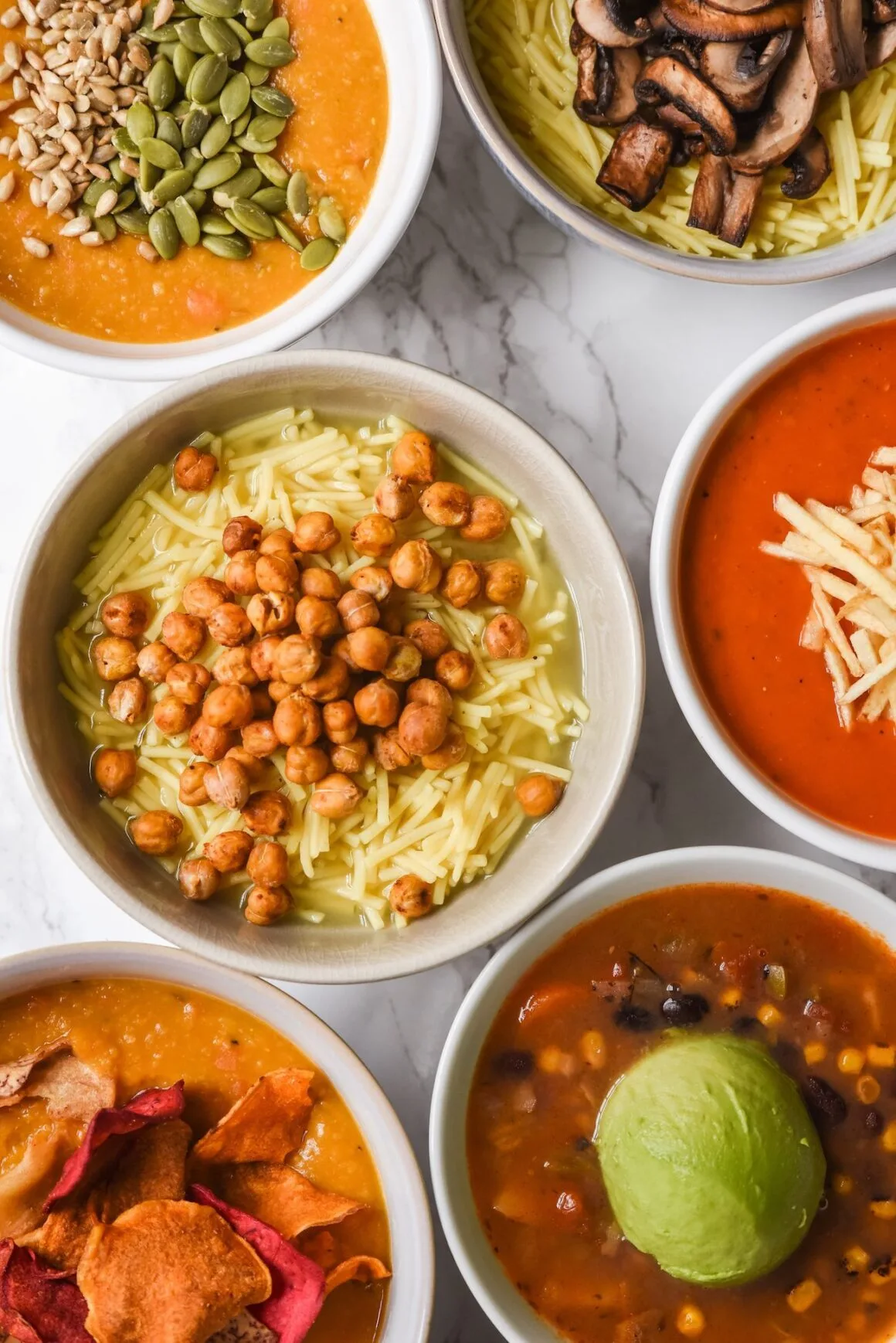 Jazz Up Canned Soup with Soup Toppings
When in doubt, church up canned soup or packaged ramen with these 9 tasty soup toppings! You can easily turn any soup (homemade or otherwise) into an easy weeknight dinner by rummaging the pantry for yummy ways to amp up the flavor and texture.