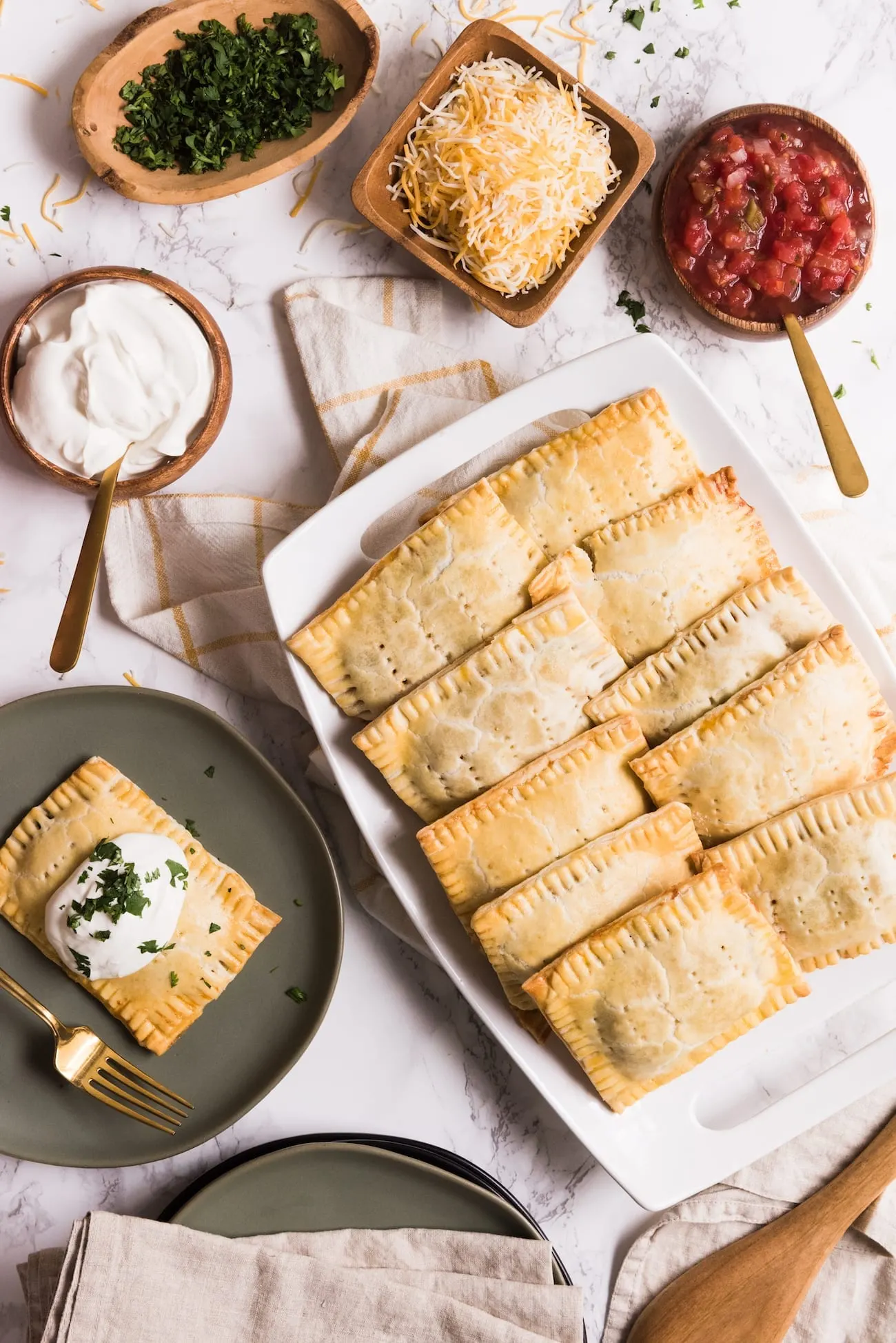 This recipe is one of those party-ready recipes that has become a total go-to for me since first making it. It turns out that veggie taco tarts are where it's at, friends, and our regular weekend house crashers would whole heartedly agree! Don't let the word "tart" intimidate you though. We're going to jazz up store bought pie crust and whip these up in no time!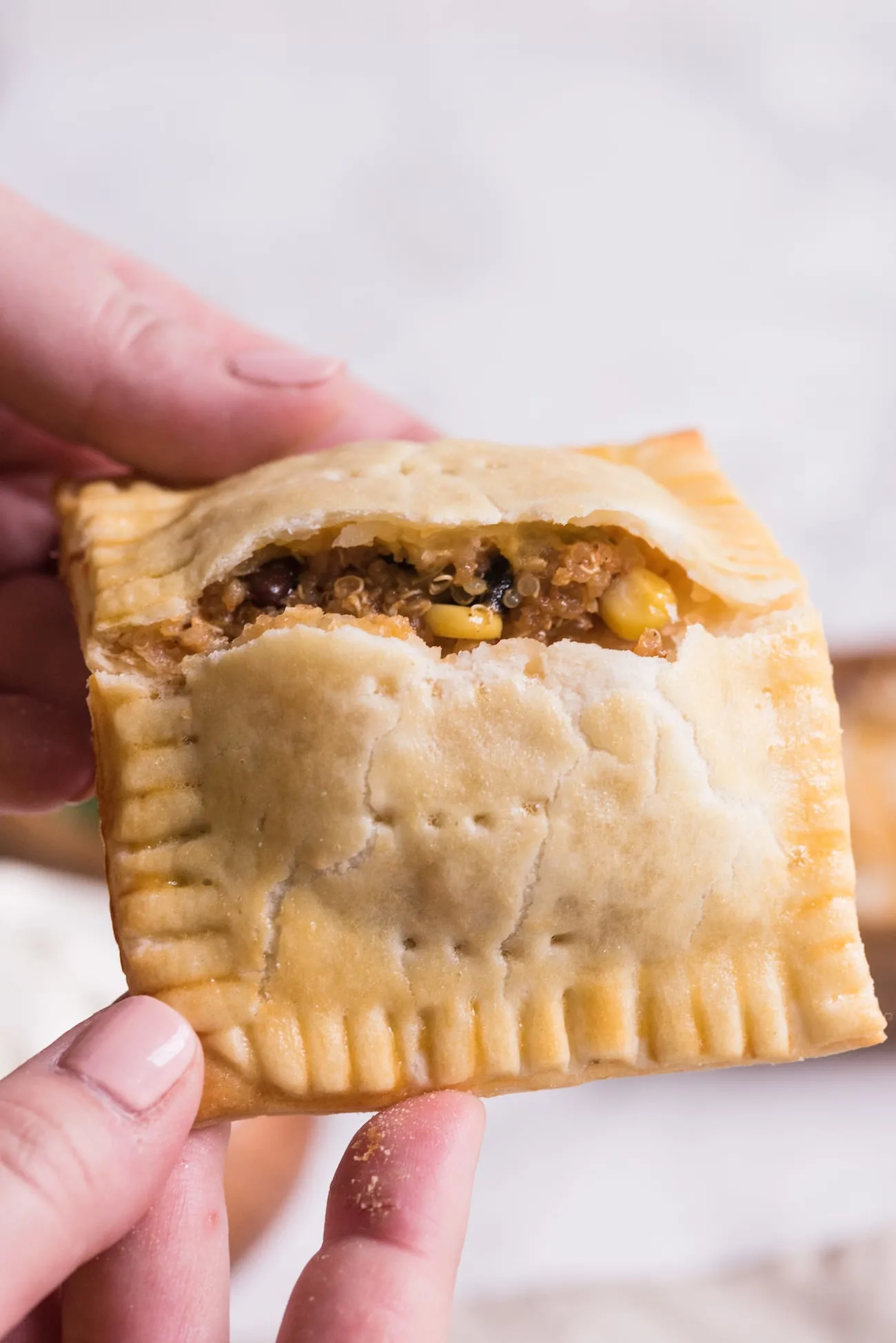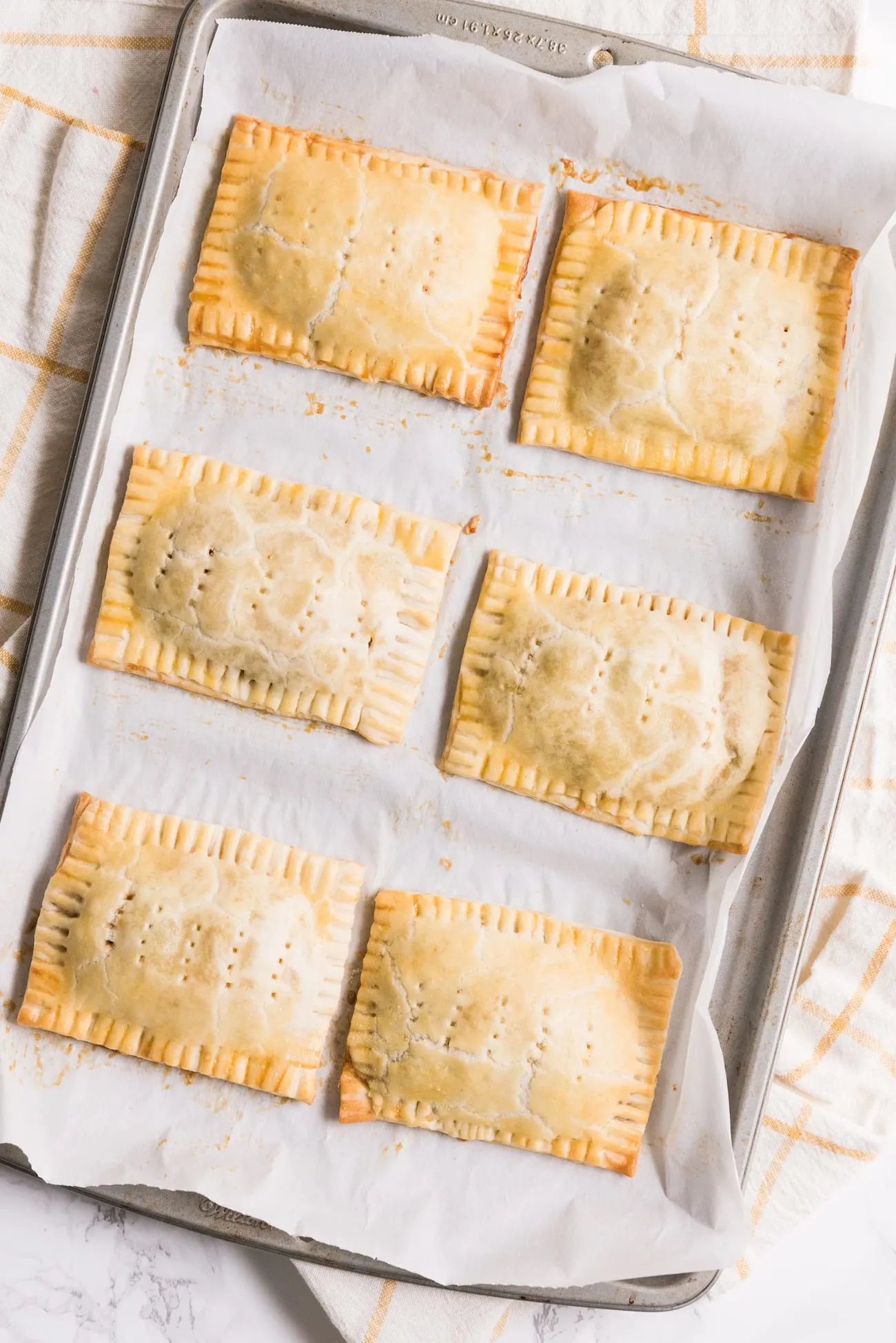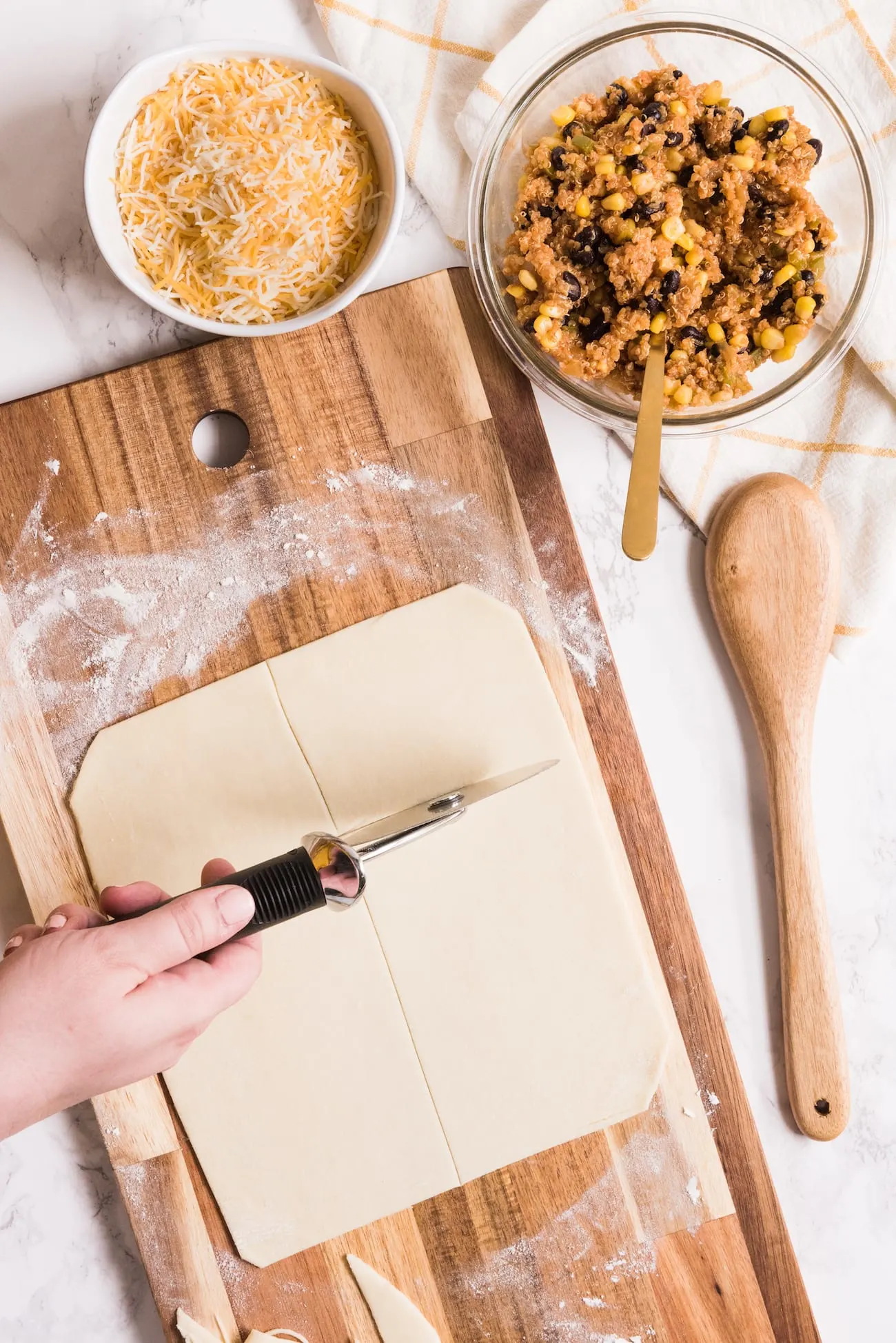 The basis of these tarts is two parts – pie crust and veggie taco filling. Don't worry! If you're an omnivore I promise you'll love this recipe. Even our total meat-and-potatoes friends go crazy when I make these, so live on the wild side and buy yourself a bag of quinoa and make your taste buds happy, friends.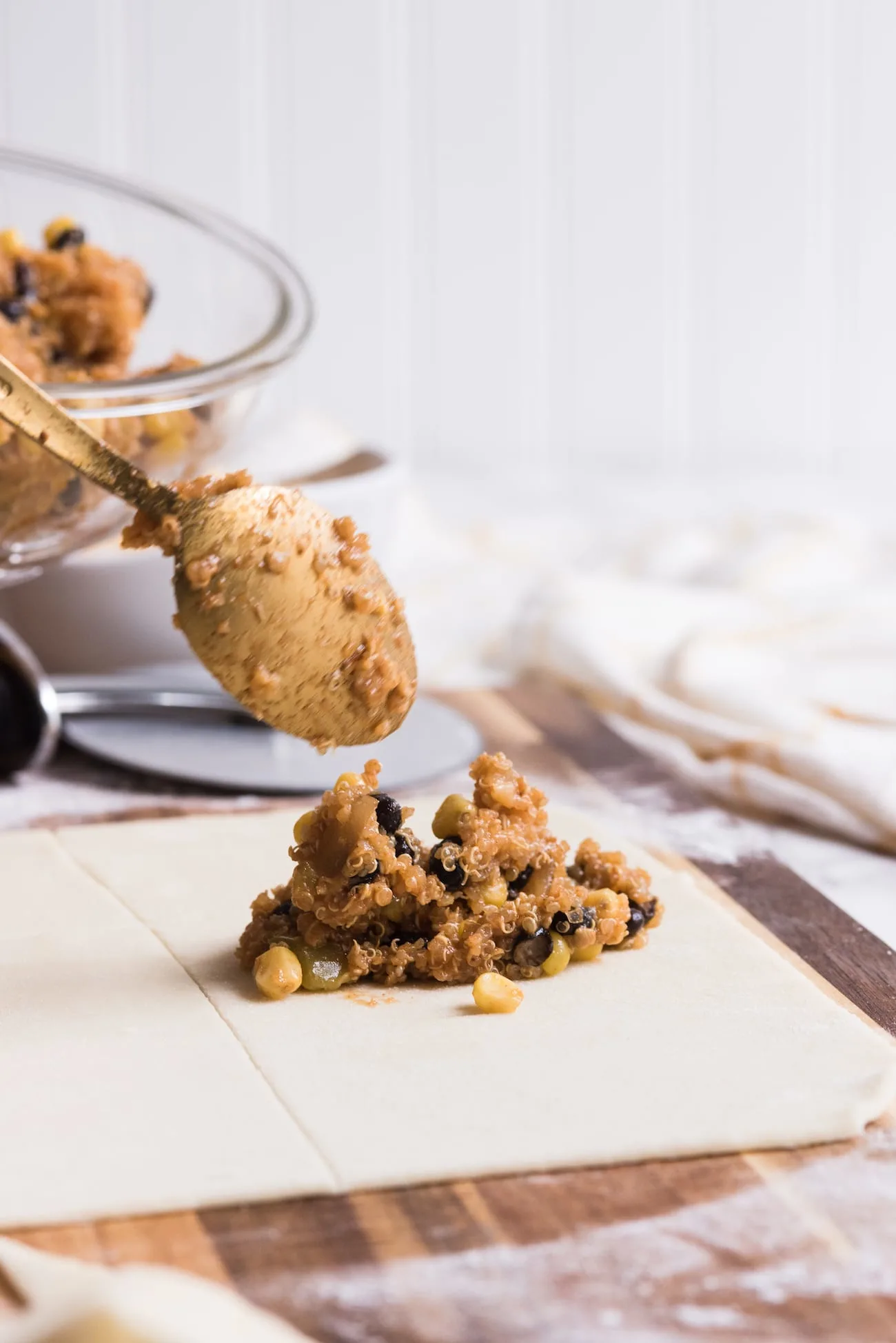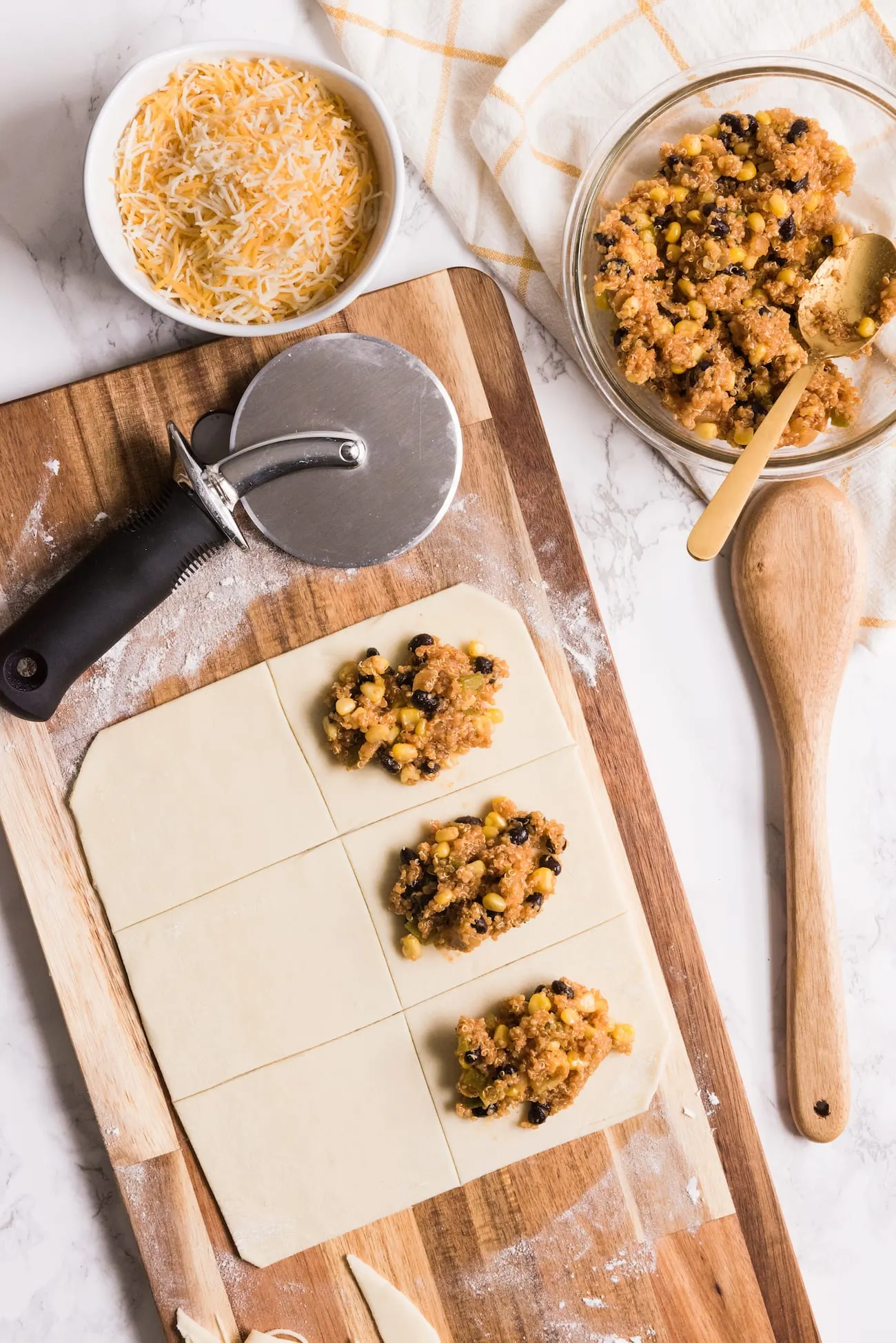 The filling is a combination of quinoa, bell pepper, beans and corn with enchilada sauce and a topping of shredded cheese for good measure. I make my tarts intentionally to look like homemade pop tarts, complete with the lightest egg wash over top to make sure they're crispy and flaky.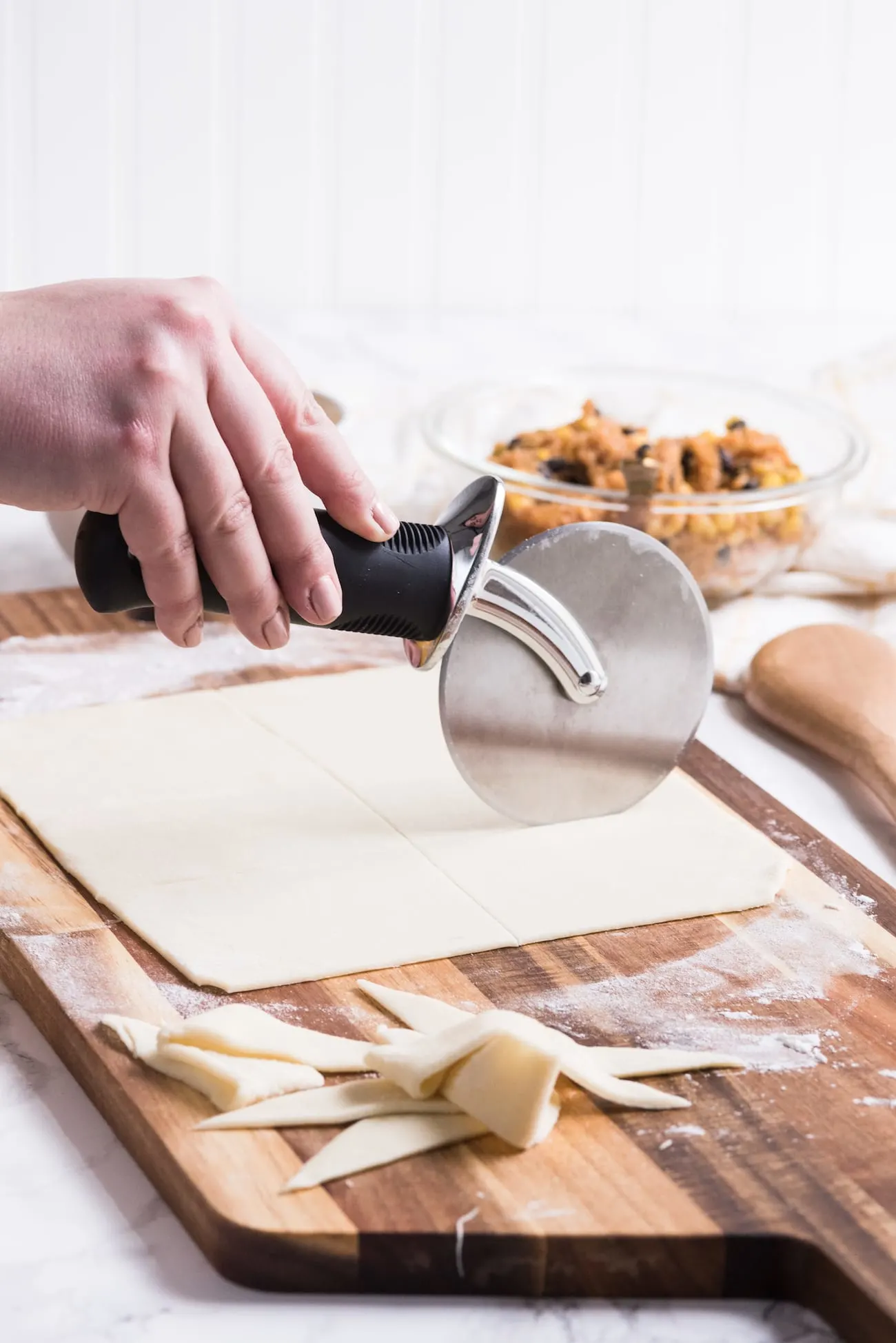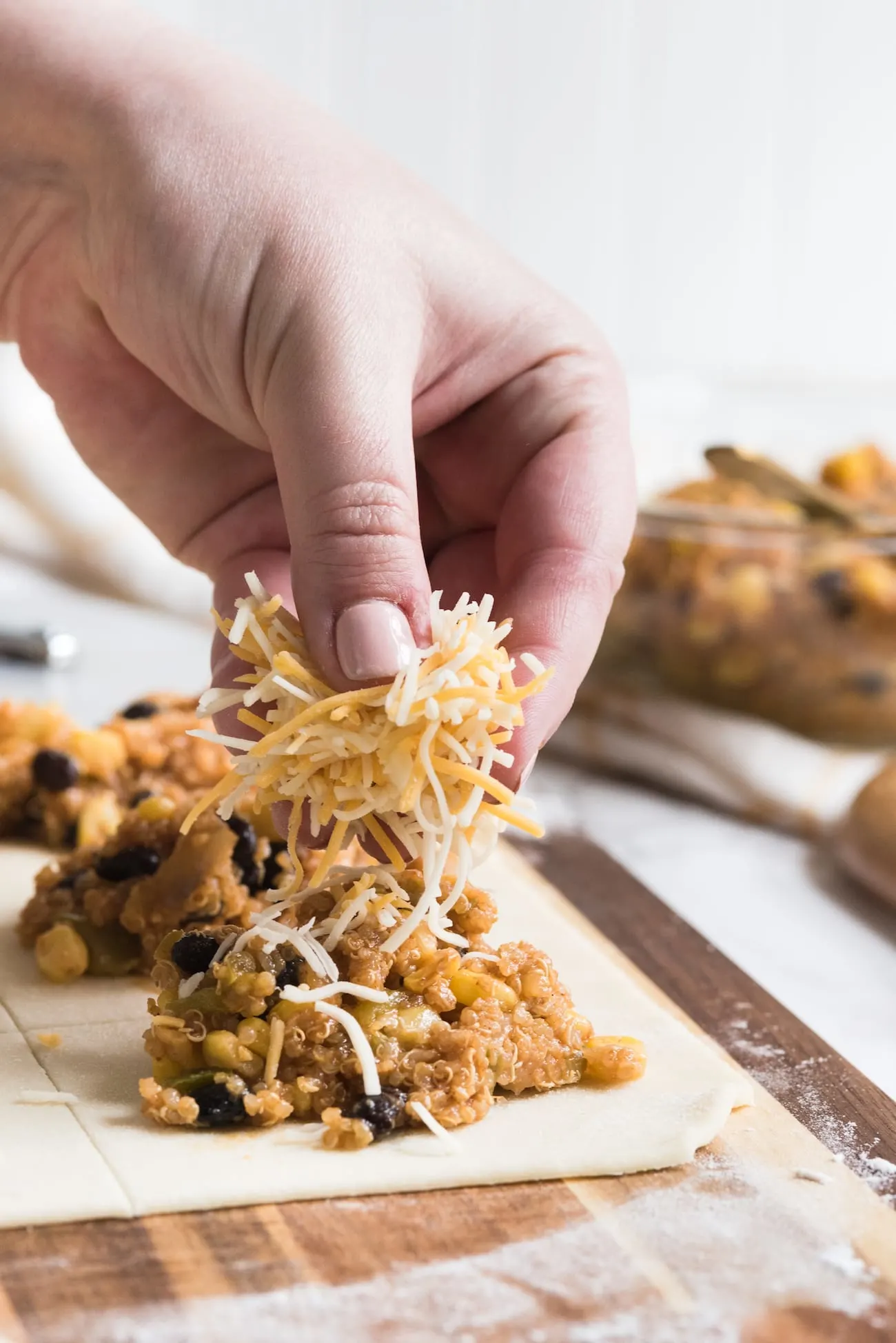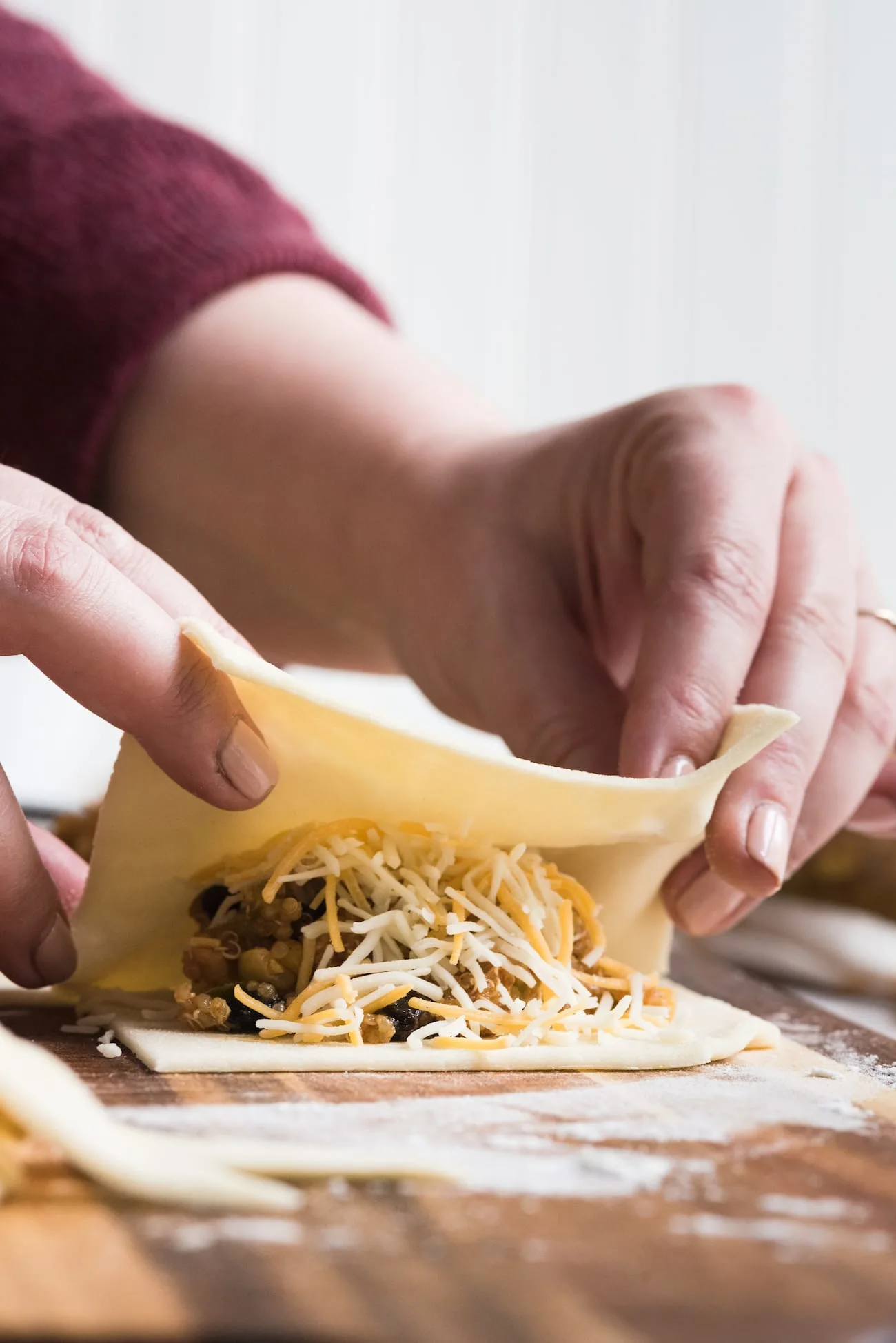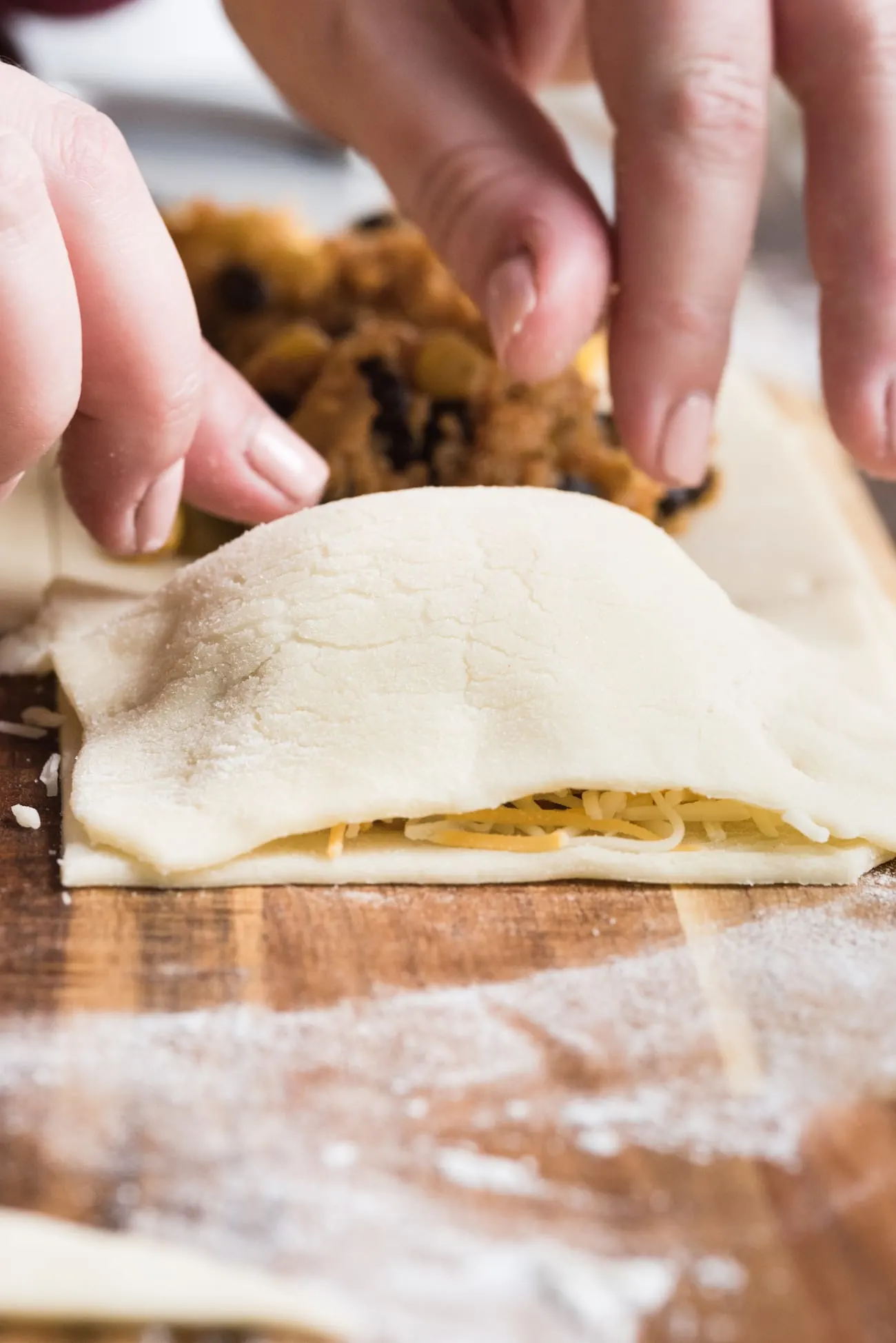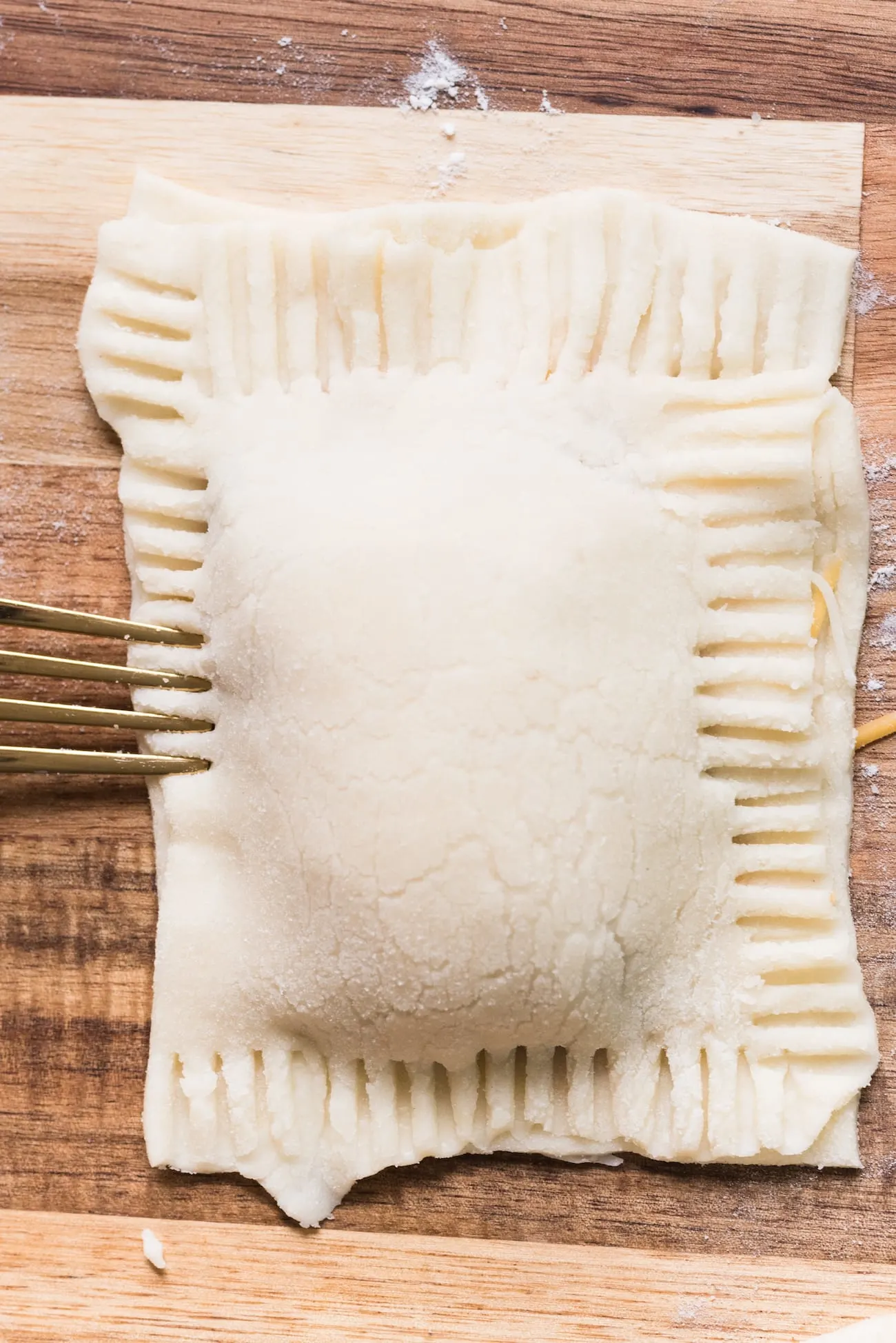 I use a pizza cutter to slice up my dough, because it's quick and easy. I don't worry about things being too perfect, because once you use the back of a fork to crimp the edges together you can trim things up with the cutter to make it a bit neater. Then pierce the top with a fork to vent and you're ready for the oven!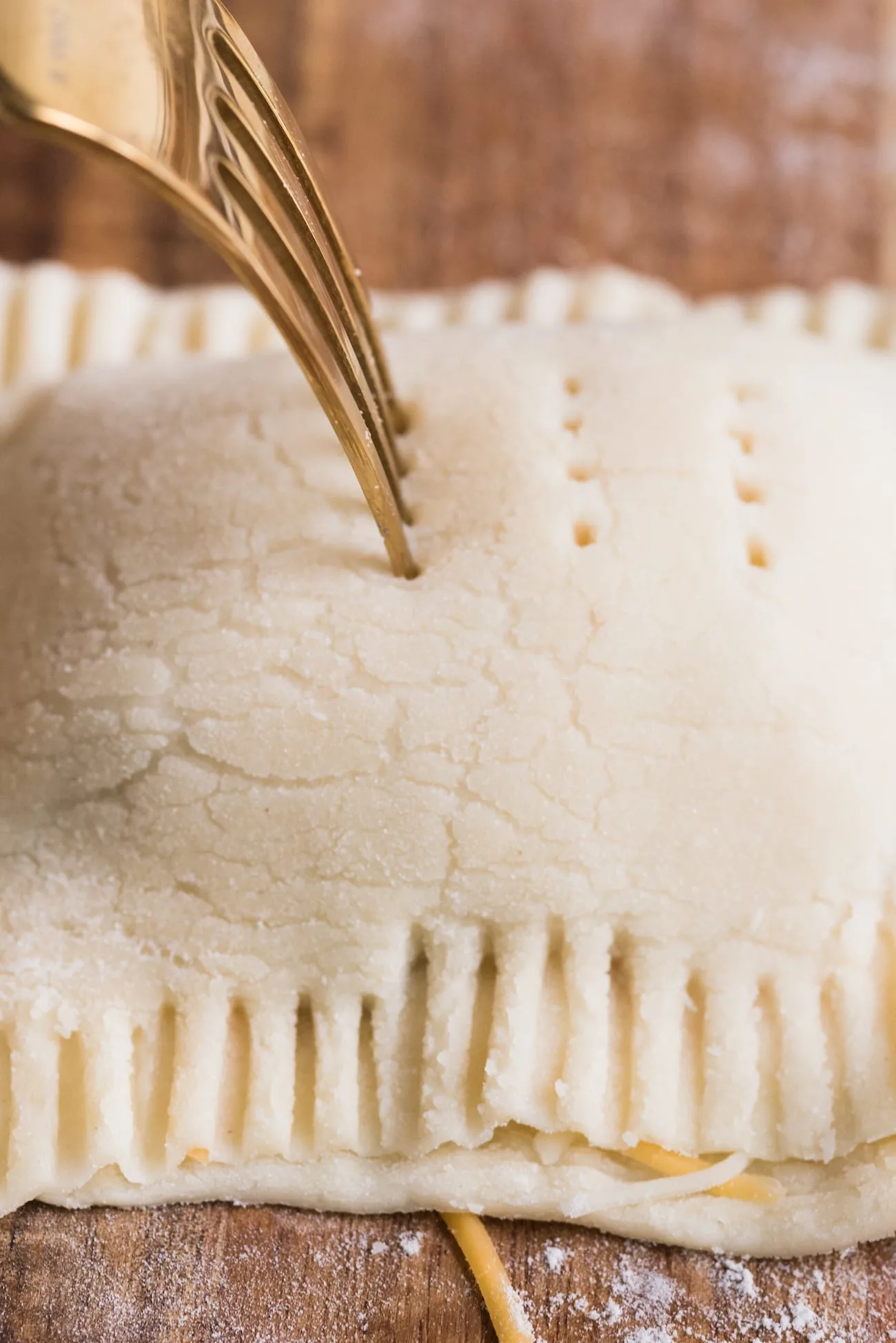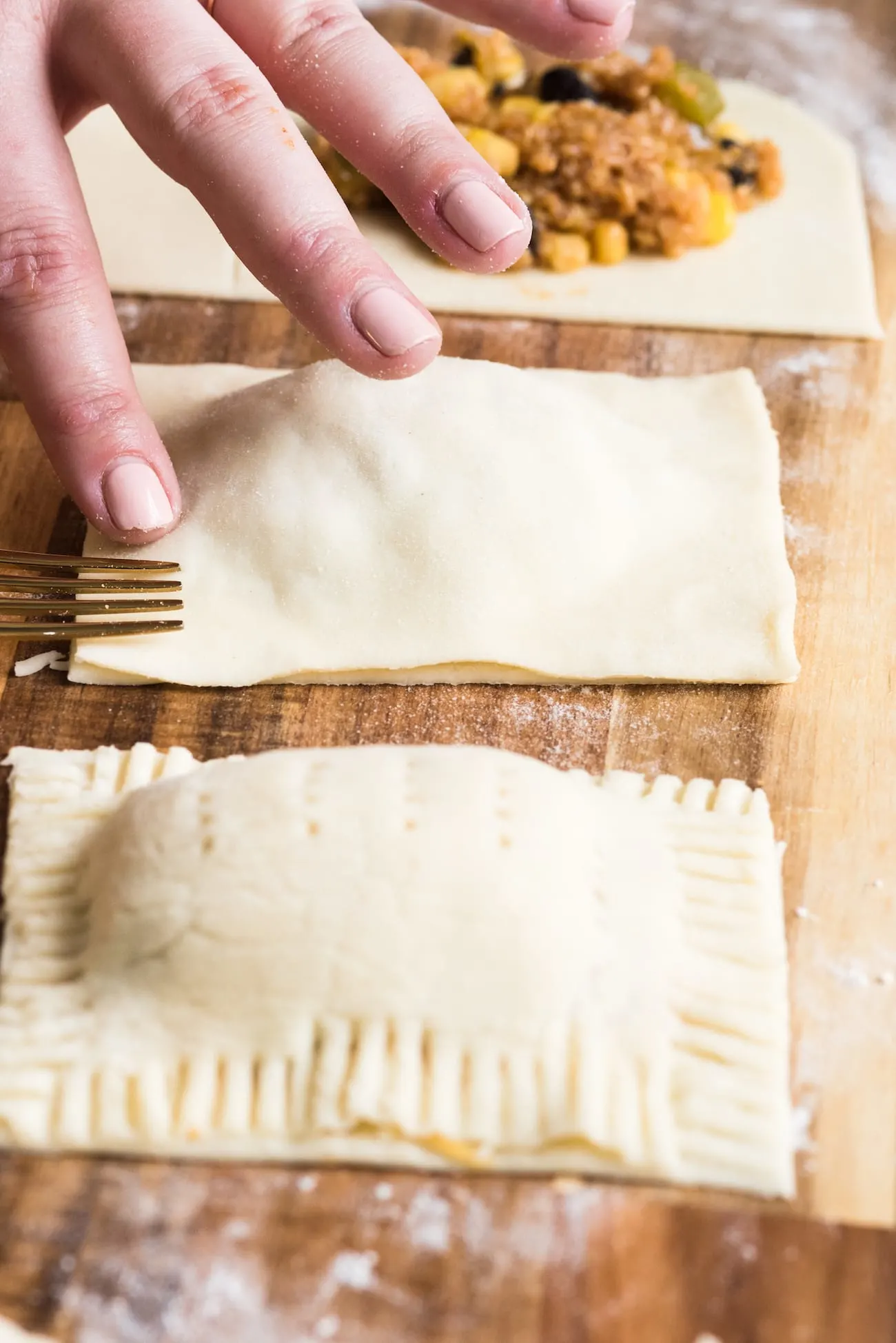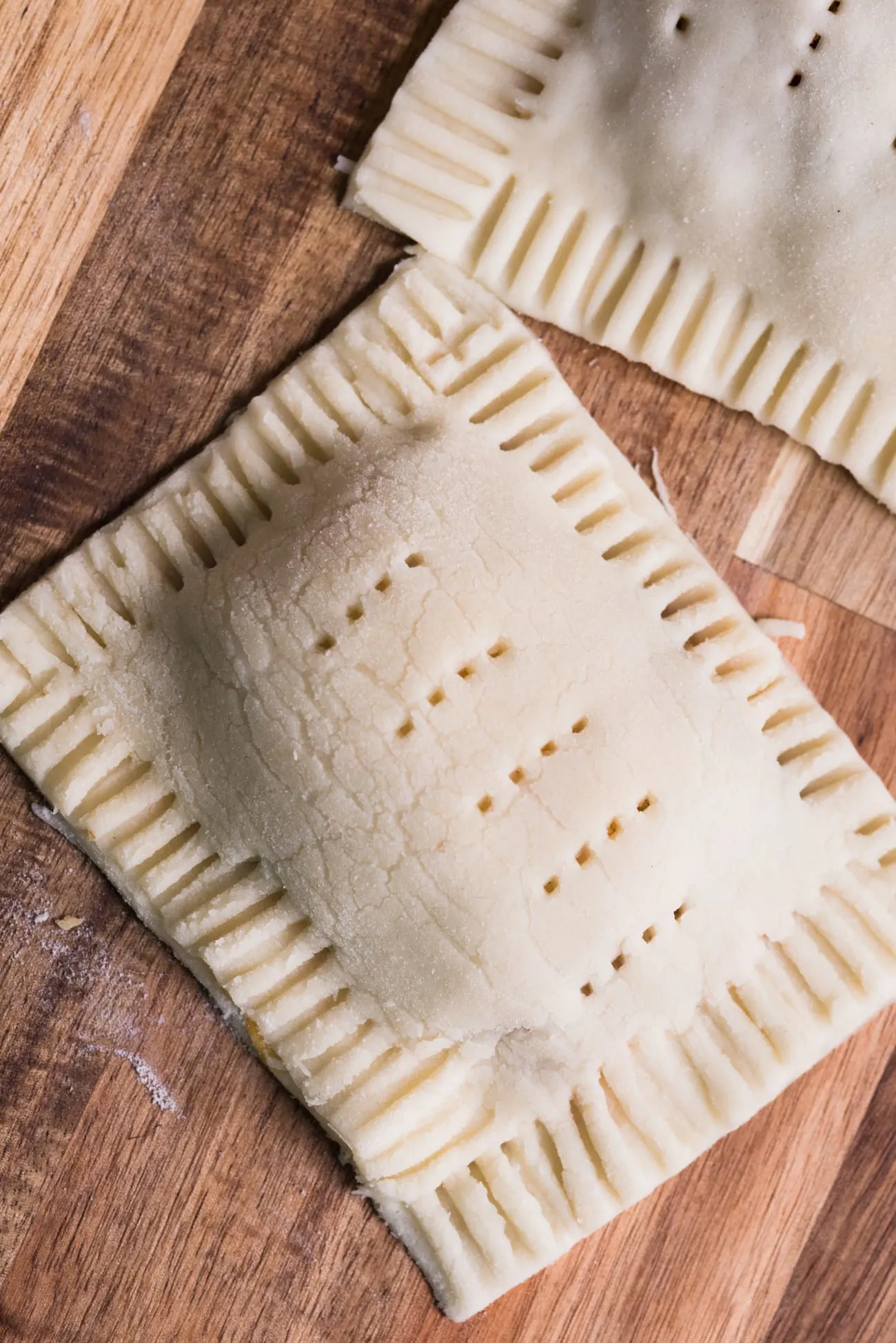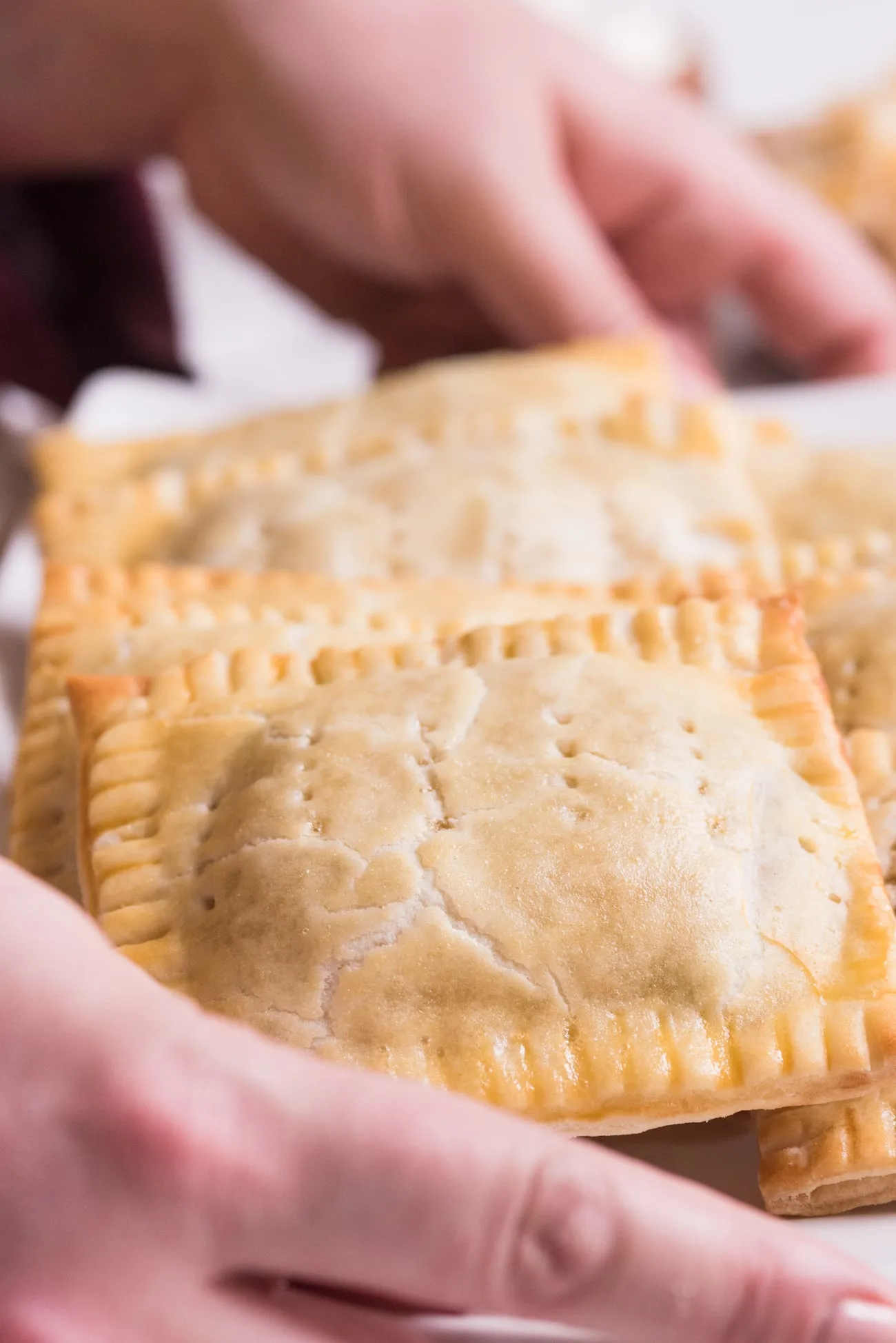 Serve everything up with salsa and sour cream, or even a little guacamole and fresh cilantro. Or they make the perfect little hand pies to just grab and munch. If you don't have a party coming up, make a batch of these at the beginning of the week to throw in your lunches! They are super tasty and I love the texture. Honestly they're even good leftover right out of the fridge without warming them up.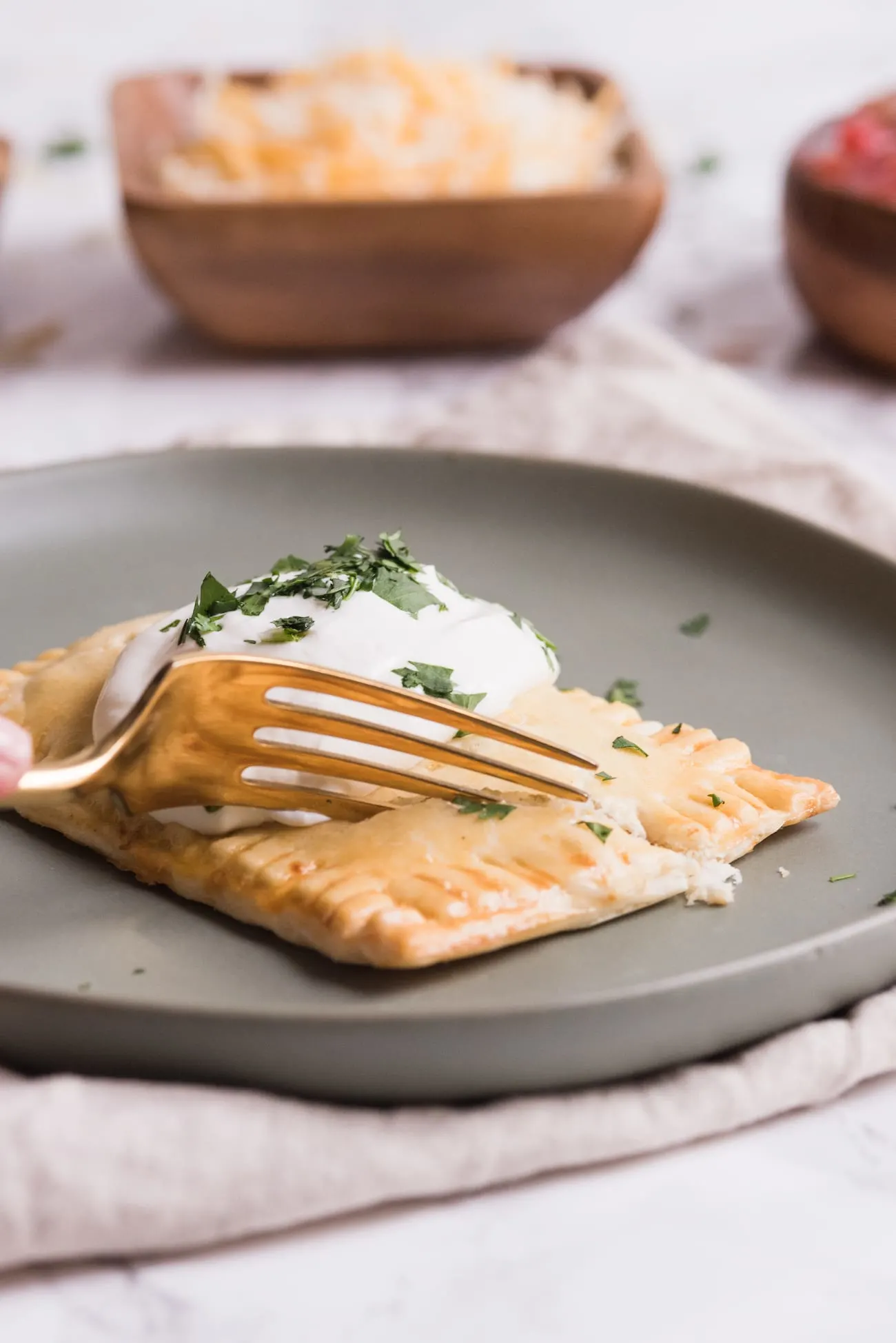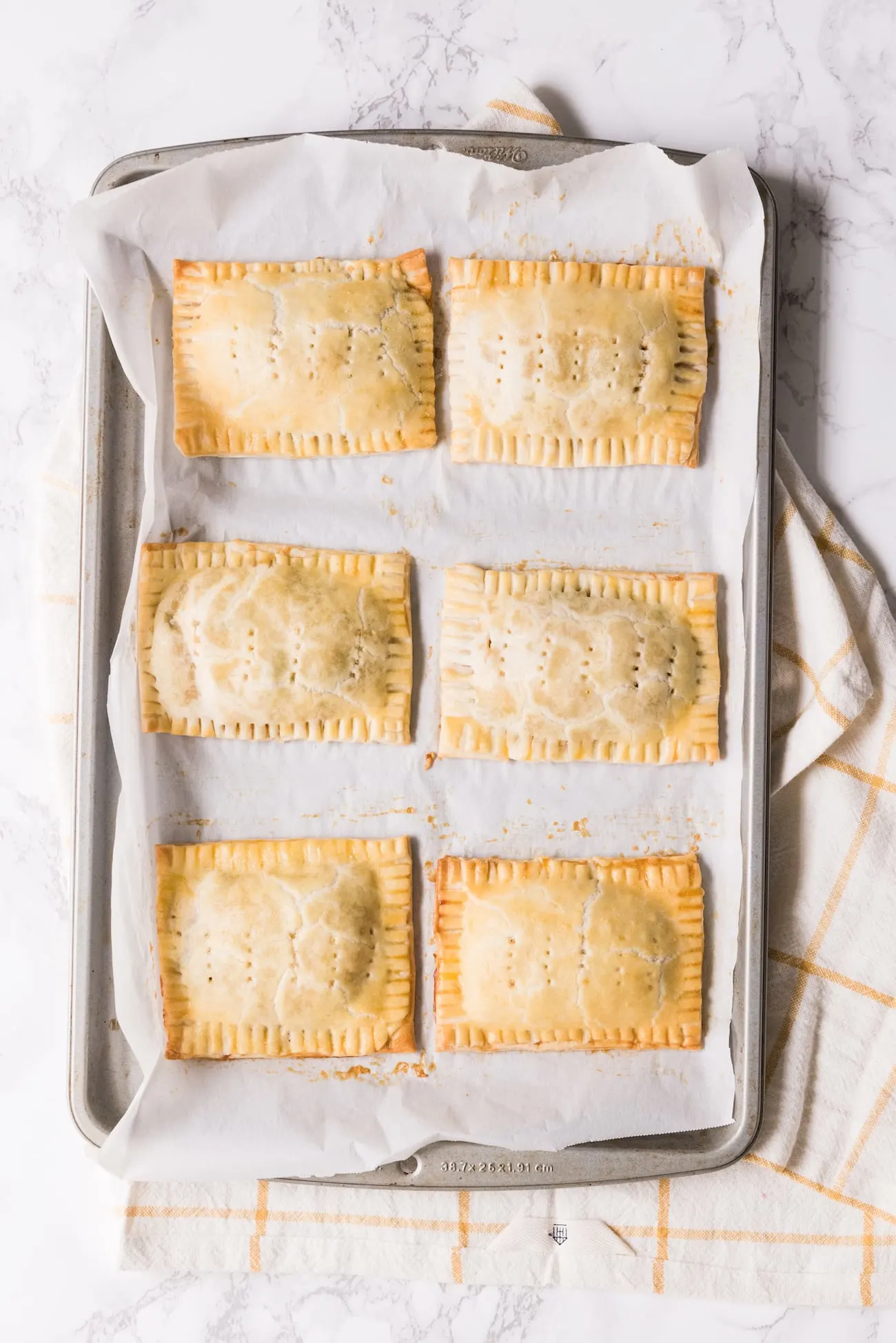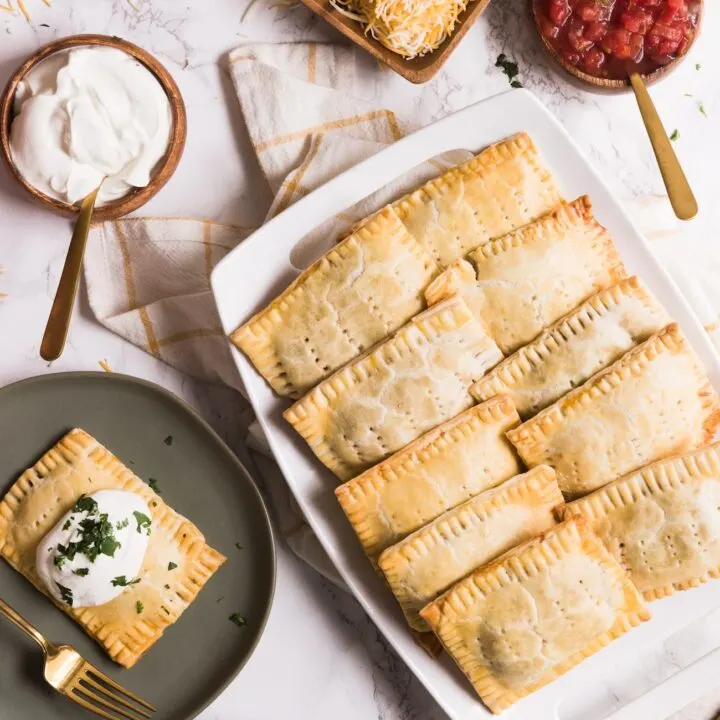 Veggie Taco Tarts
Yield: 12

Prep Time: 20 minutes

Cook Time: 25 minutes

Total Time: 45 minutes

These easy veggie taco tarts use pantry staples and store bought pie crust to create magic in tart form - store the leftovers for weekday lunches!
Ingredients
For the Filling
1/2 yellow or orange bell pepper, diced
1/2 cup yellow onion, diced
2 tablespoons olive oil
1/2 tablespoon minced garlic
3 cups cooked quinoa
1-1/2 cups frozen corn
(1) 15 oz can black beans, drained and rinsed
2 tablespoons taco seasoning
Salt and pepper to taste
1/2 cup mild red enchilada sauce
For the Tarts
2 packages store bought pie crust
2 cups shredded Mexican cheese
1 egg
1 tablespoon water
Instructions
For the Filling
Add olive oil to a large skillet and warm over medium-high heat
Add bell pepper and onion and soften, 3 - 5 minutes
Add garlic, quinoa, corn, black beans and mix to combine
Sprinkle salt and pepper, taco seasoning and enchilada sauce over top and continue cooking until completely warmed through, about 5 minutes
For the Tarts
Preheat oven to 350°
Remove pie crusts from the refrigerator and allow to warm slightly, about 5 minutes at room temperature
Lay one pie crust flat and use a pastry or pizza cutter to trim off the edges and cut into six rectangles
Spoon approximately 1/4 cup of quinoa mixture into the middle of each rectangle
Top with 1 - 2 tablespoons of shredded cheese
Lay the second pie crust flat and repeat the process to cut into six rectangles
Top each filled rectangle with a second rectangle of pie crust, using a fork to crimp the edges and hold your crusts together
Pierce the top of each tart with a fork a few times
Whisk together the egg and water in a small bowl, then lightly brush each tart with egg wash
Repeat with the third and fourth crusts to make 12 tarts total
Move to a baking sheet lined with parchment paper and bake for 22 - 25 minutes until golden
[Art direction + recipe by Cyd Converse | Photos by Alice G. Patterson.]