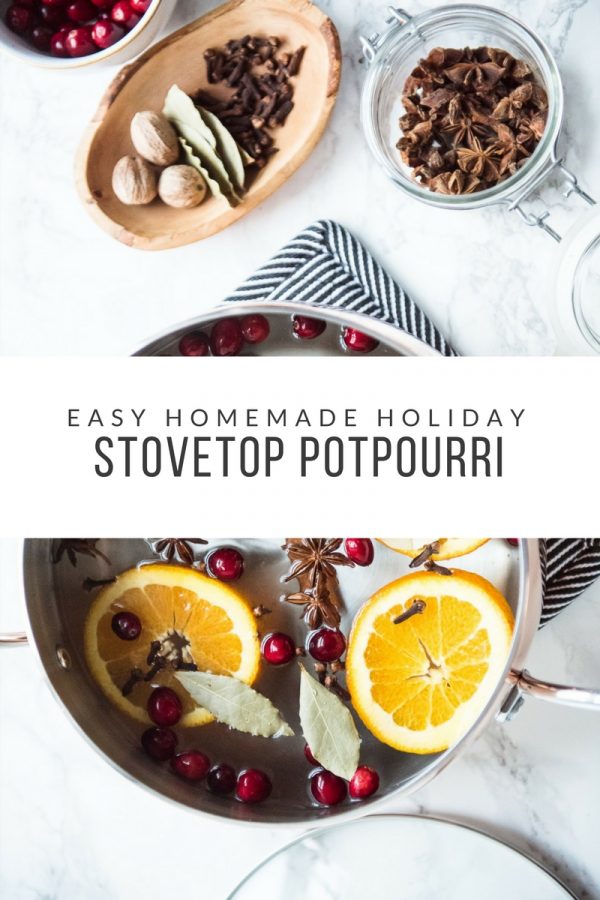 An alternate title to this post would be something like, "How to make your house smell like the holidays!" And that would be totally, completely accurate. I believe my oldest stepson's words were, verbatim, "Yum, it smells like Christmas in here!" Yes, bud, it does. You've probably heard of this concept before. Fill a pot with water, toss in a bunch of spices and fruit, simmer it on the stove and make the house smell instantly like fall and winter and dessert and cider and all those good things. But does it actually work? Why yes, friends, it does! So today I'm walking you through how to make this super simple homemade holiday stovetop potpourri, that is really perfect for the entire holiday season. Put a pot on the stove this weekend while you're starting to get organized for Thanksgiving next week. Set a pot to simmer before guests arrive for a dinner party. Your house has never smelled so good, promise.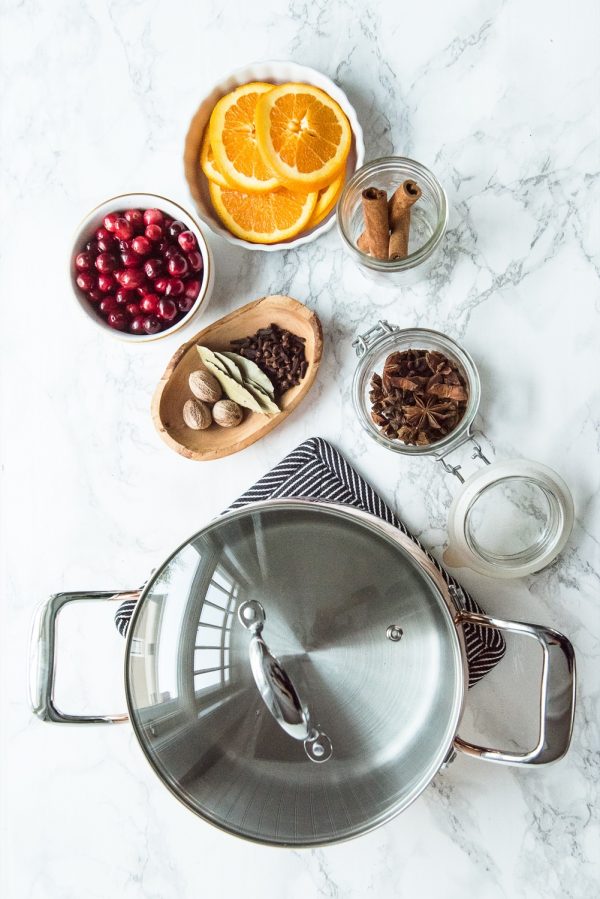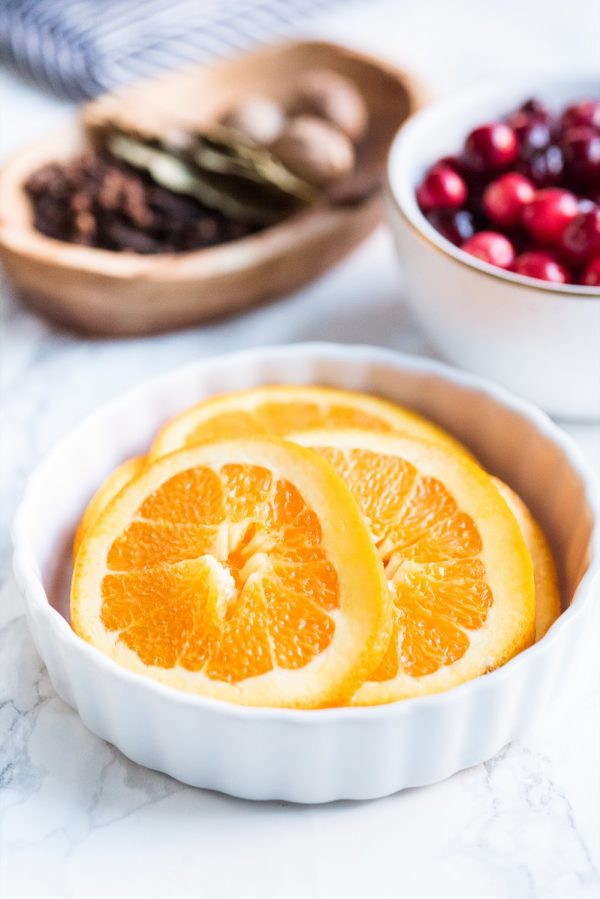 Homemade Stovetop Potpourri
Orange slices
Fresh cranberries
Bay leaves
Cinnamon sticks
Star anise
Nutmeg
Cloves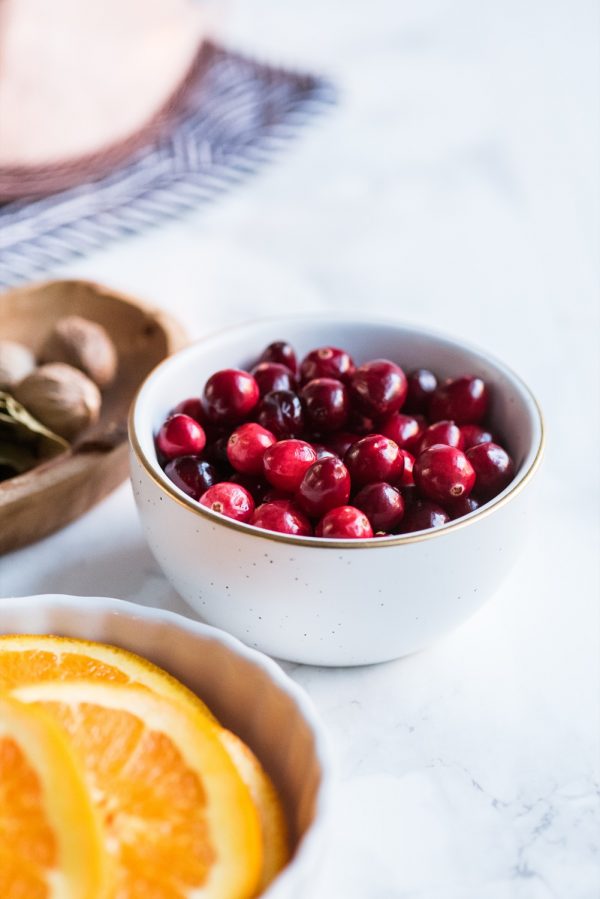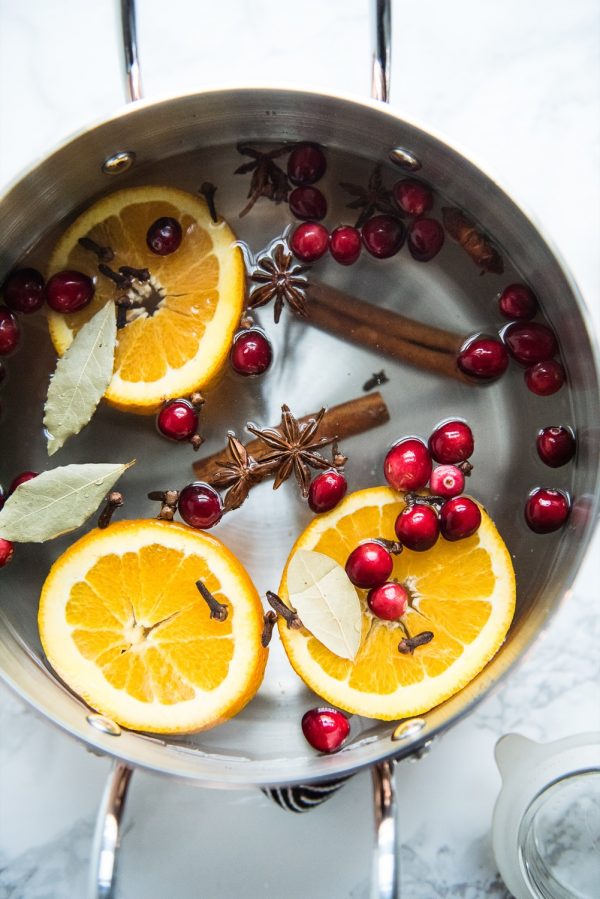 Begin by filling a medium to large pot roughly 3/4 of the way full of water. Drop in a handful of cranberries, a few slices of fresh orange and then drop in all of your spices. I like the combination of bay leaf, star anise, whole cloves, nutmeg and cinnamon sticks, but you can also just grab from what you have handy or find easily in the grocery store. You definitely want whole spices and/or herbs for this; anything powdered won't work and will just make a mess. Heat the pot over medium-high heat to a low boil, then reduce the heat to the lowest setting and allow it to simmer. The fragrance comes from simmering this on the stove, so at this point you're done! Keep an eye on the pot to be sure it doesn't run out of water, because dried on fruit and bay leaf will make a mess. Top off with water as necessary and enjoy the smells of the holidays!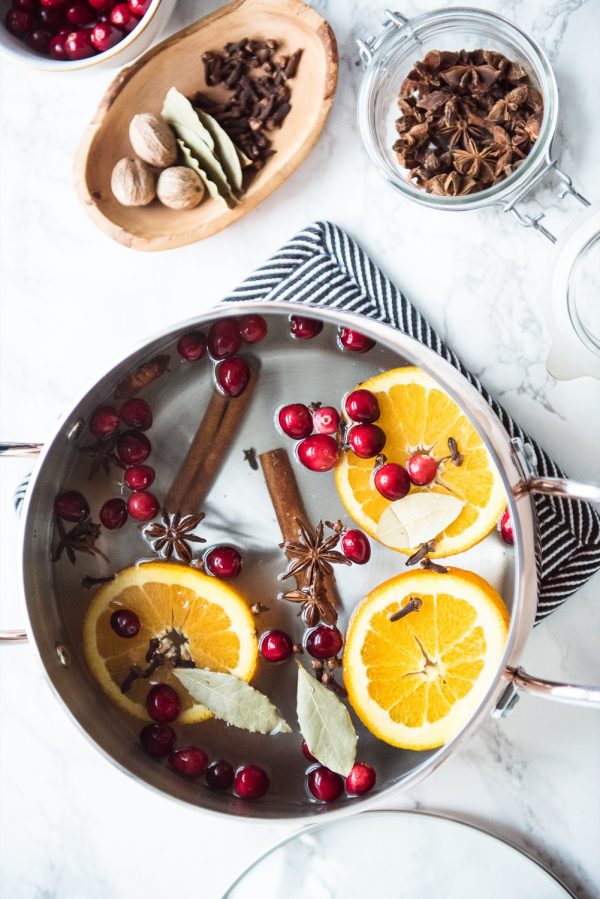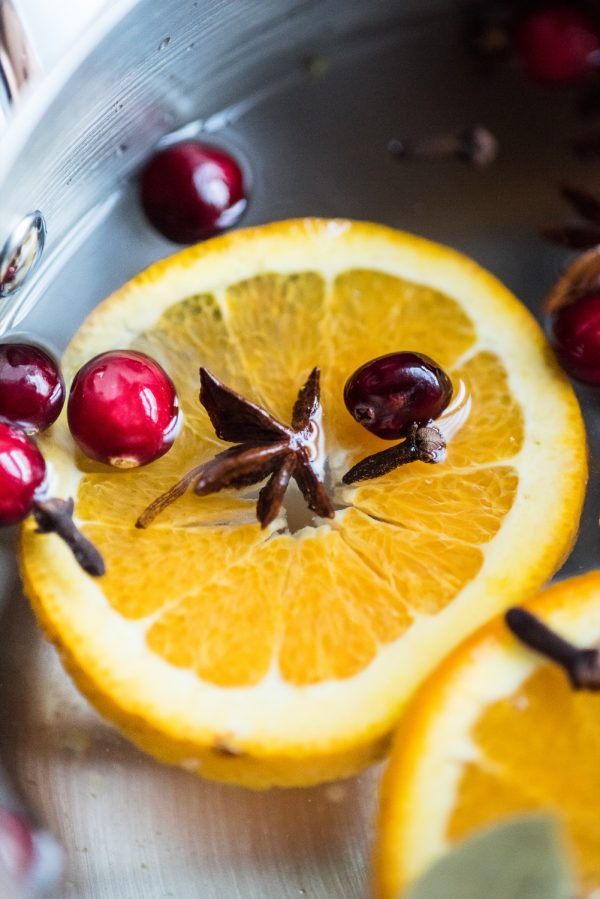 [Art direction + styling by Cyd Converse | Photos by Alice G. Patterson for The Sweetest Occasion.]