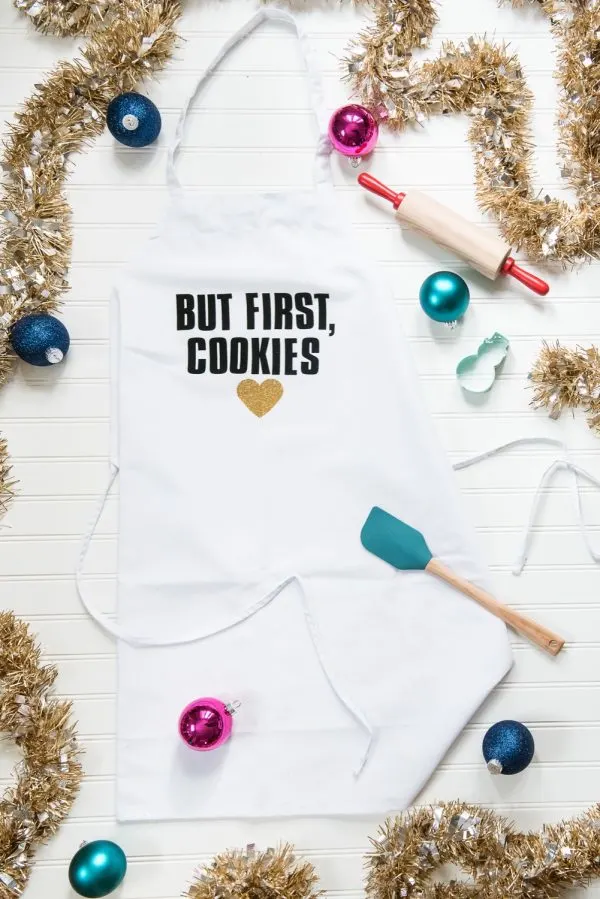 Last week I shared the cookie exchange that I recently hosted for a gaggle of my favorite women. Today I'm sharing the quick and easy tutorial for making the DIY aprons that I gifted each lady as a little thank you for joining me for the day. Guys, these have homemade hostess gift written all over them! Inspired by Kelly's DIY graphic tees, I wanted to come up with a cute, cheeky phrase that would fit the cookie theme. After much delibration, I thought I'd play on the ubiquitous "But first, coffee" phrase that you see just about everywhere these days and, thus, the world's coolest apron was born. If you need to know just how easy these are, I made twelve in under two hours!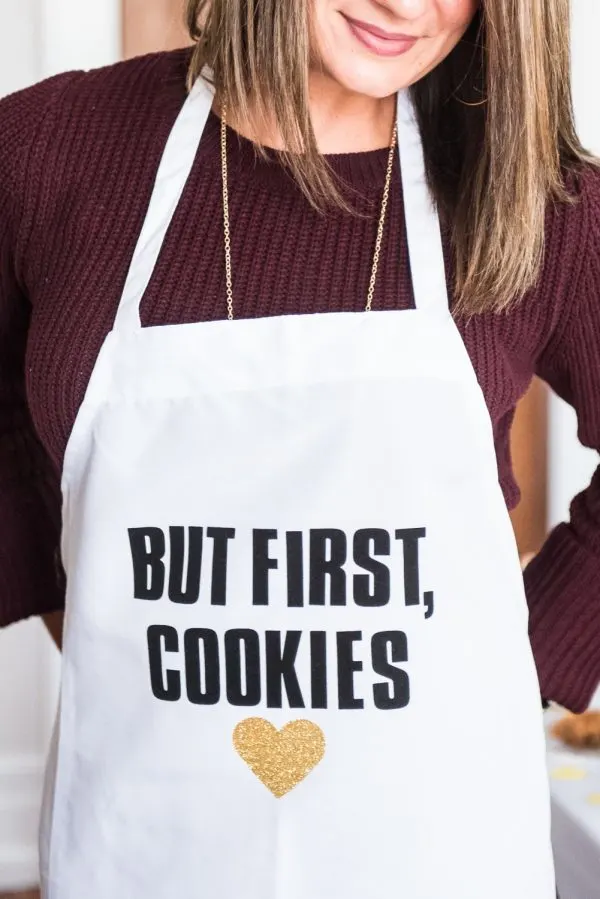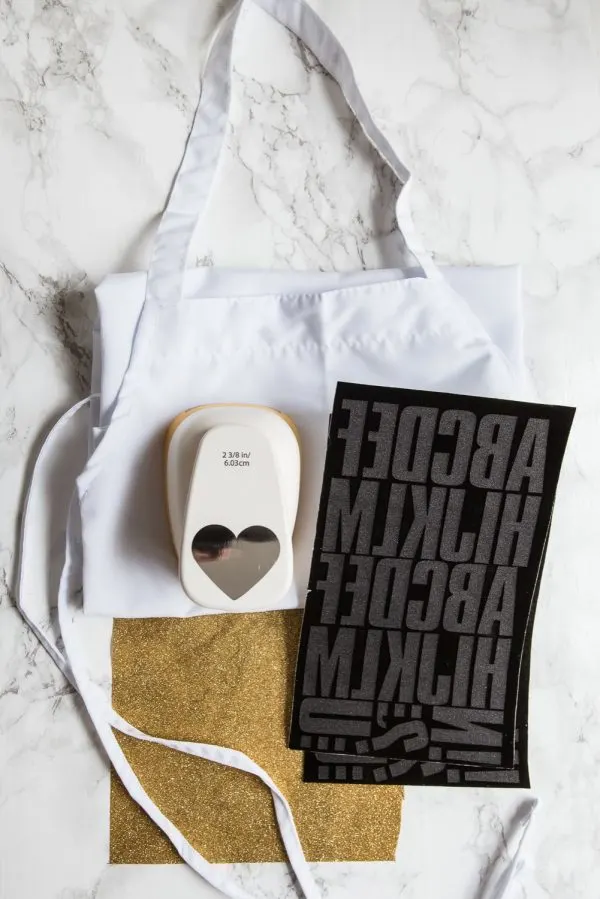 Supplies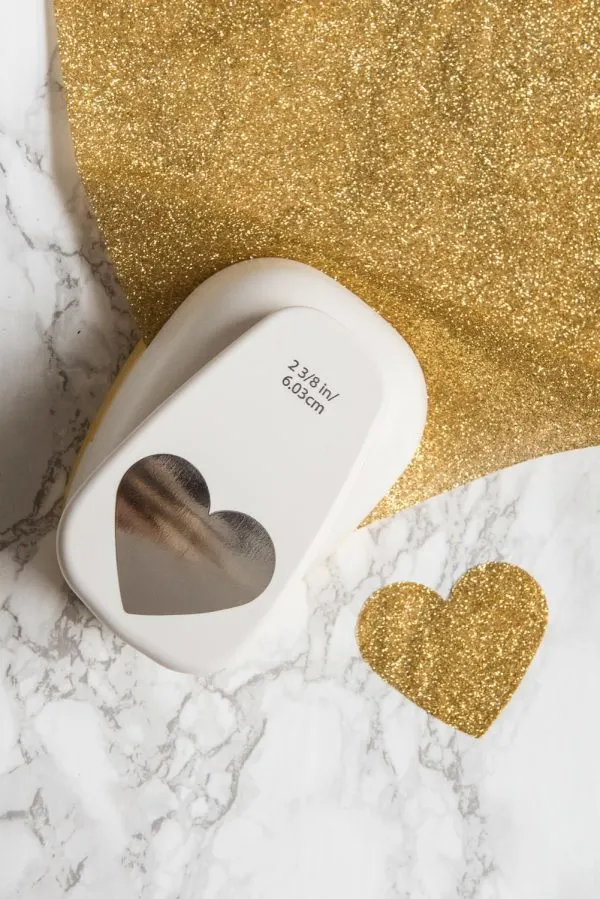 Begin by using a large heart-shaped paper punch to punch hearts out of your iron-on glitter paper. I picked up the glitter paper at Michaels in the aisle with the fabric dyes, but you can also find it via Amazon using the link above. I made all twelve aprons using one full sheet and about a quarter of a second sheet. I did find that the glitter paper had a bit of tendency to get a little hung up on the punch, so rather than pushing the punch down slowly, give it a good rap on top and that should cut through nice and neat. No need for being gentle here!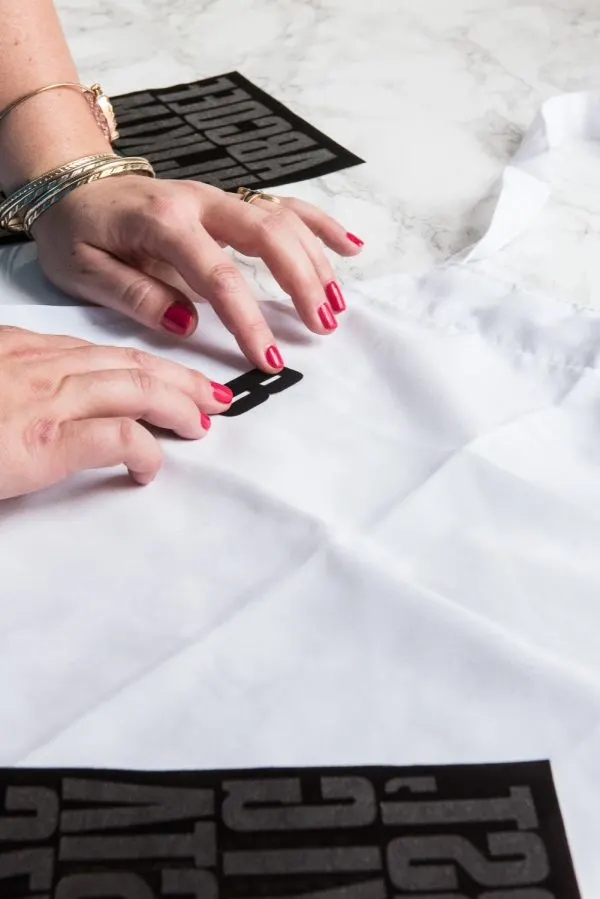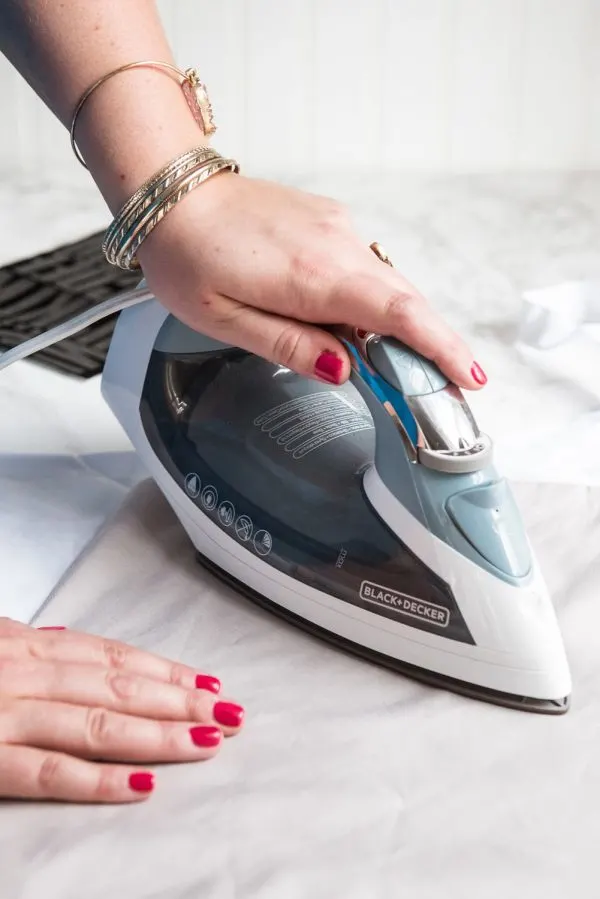 Next up, lay your apron out on a flat, heat resistant surface. Lay out your letters to find the best arrangement, being sure not to go too low or too high so the letters sit appropriately across the chest. Determine where you'd like to place your heart, and then iron everything down using a warm, dry iron. Place a pillowcase or other thin fabric in between your letters and the iron to keep everything protected. Press firmly and iron everything for a good 30 to 40 seconds, then remove and check to be sure everything is securely tacked down. If not, no biggie! Just iron everything again until everything is fully attached. For best results, read the instructions on your particular brand of iron-on paper and letters to be sure you're setting yourself up for success. Then you're done! The world's cutest aprons in just a few minutes of work for each one. Voila!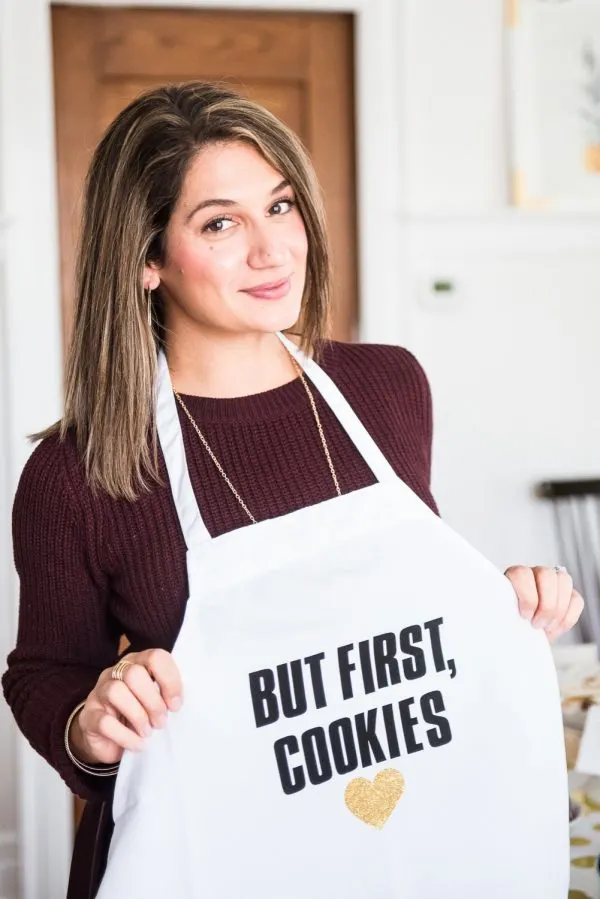 [Art direction + styling by Cyd Converse | Photos by Alice G. Patterson.]