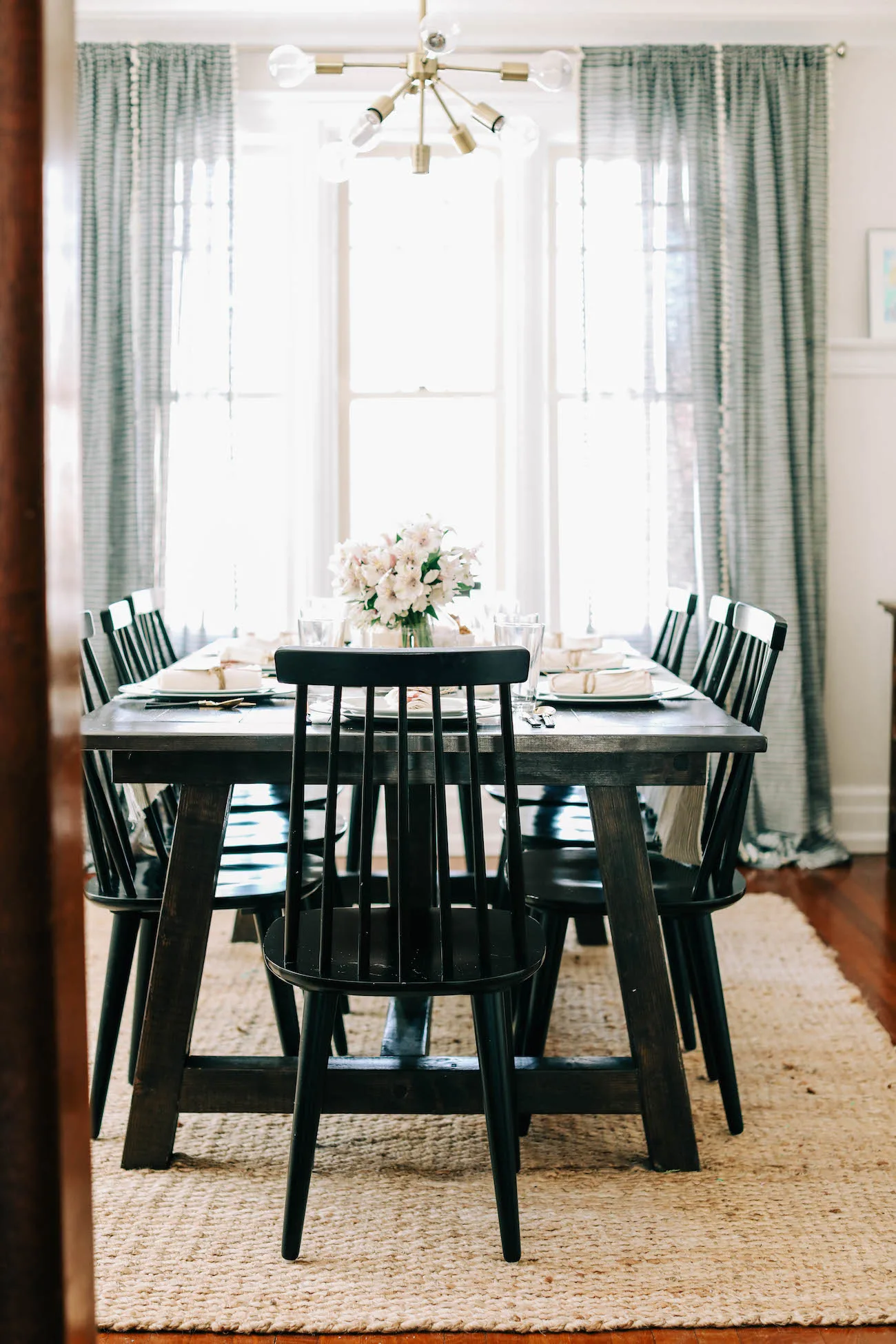 After the hustle and bustle of the holidays, we tend to keep things a bit more casual when it comes to hosting parties over the winter months. An easy yet elegant dinner party is kind of the way to go! (Or a rowdy game day party with lots of snacks. I'm flexible!) Today I'm walking you through my tips for setting the table for just such a dinner party. Think sweet and simple with a casual vibe that will make your friends feel right at home!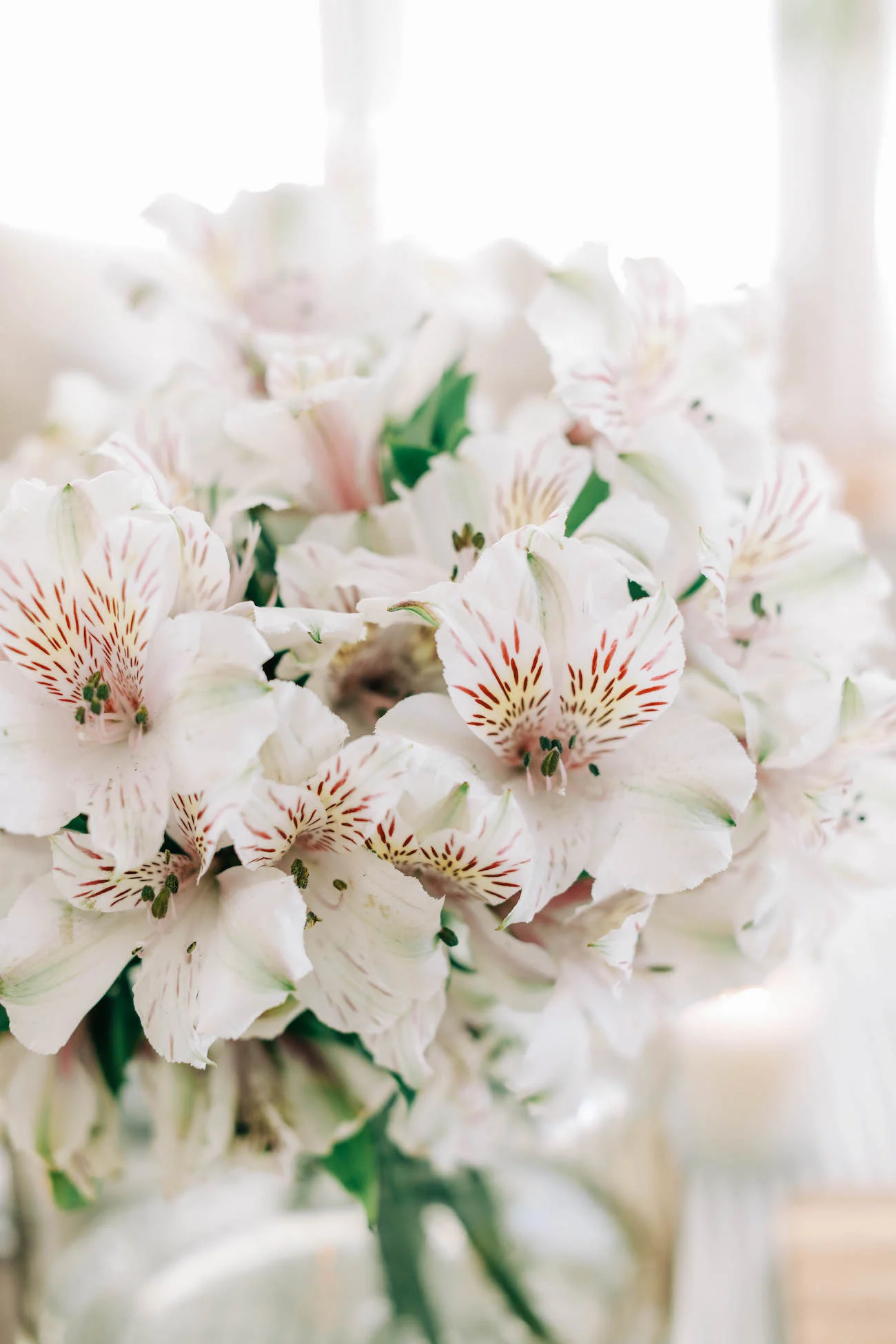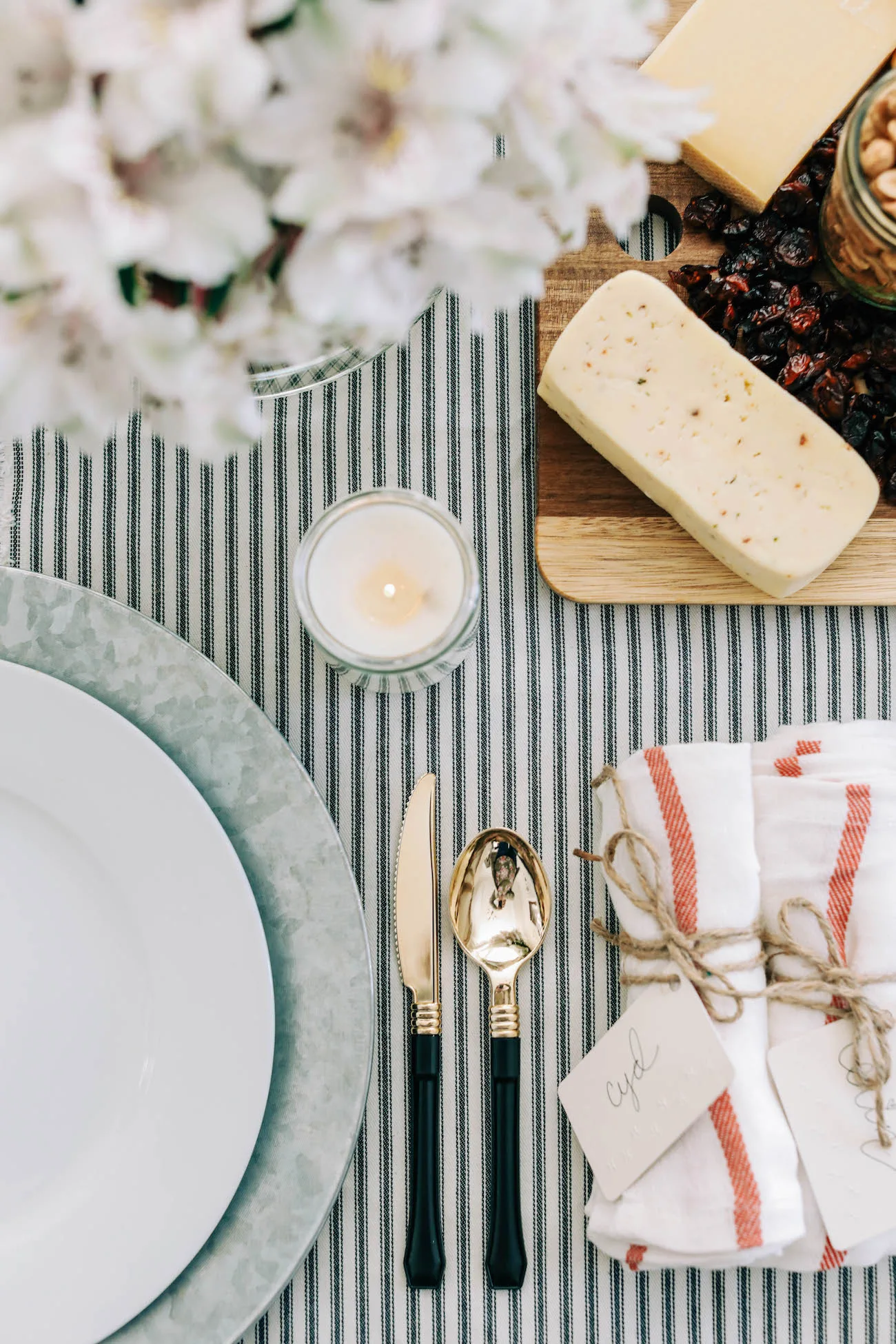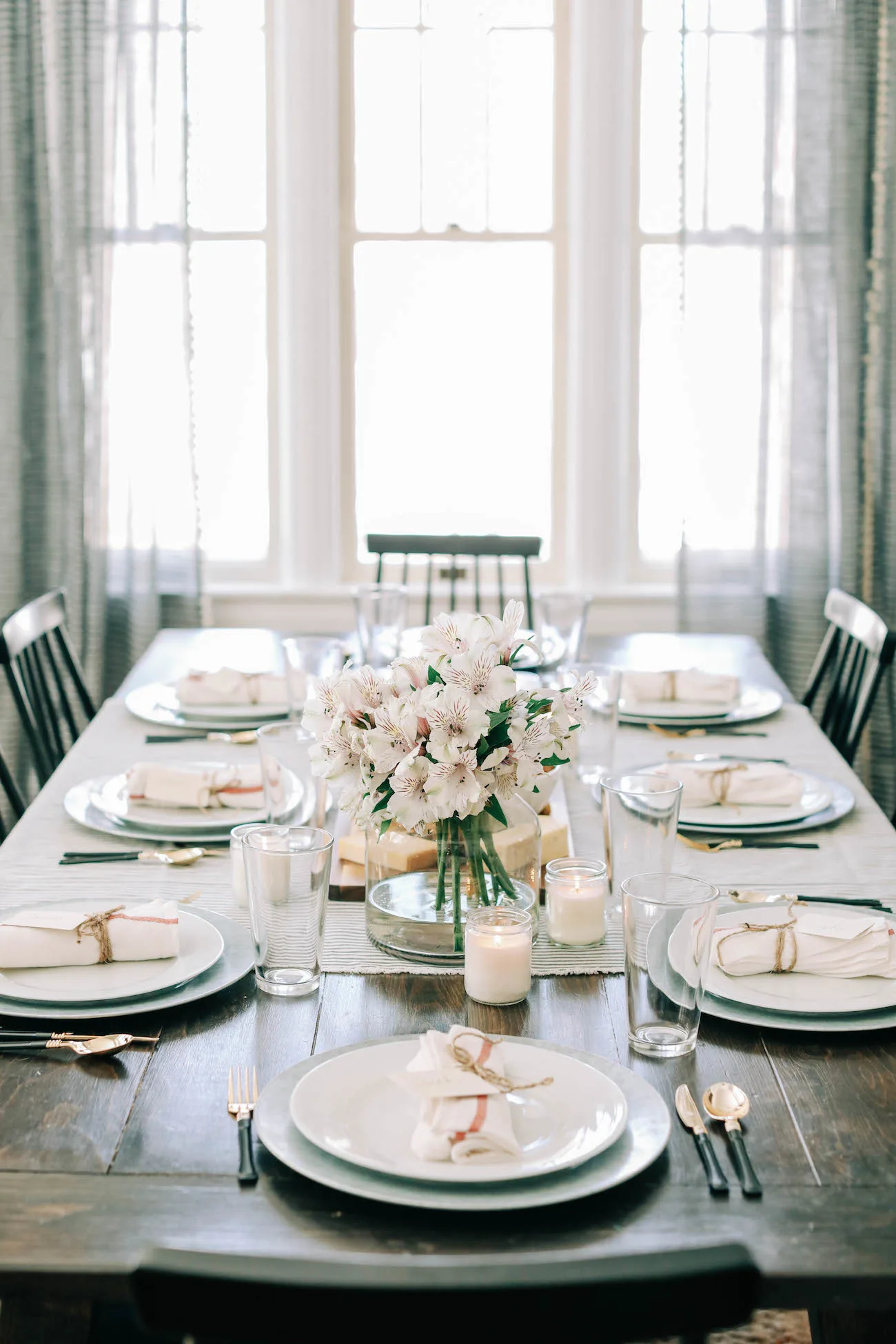 You can check out the video above to see all of my tips in action, walking through exactly how I set the table for this kind of entertaining. It's meant to be really really easy to recreate, using basic white dinnerware, simple grocery store flowers tucked into a pretty vase and a remnant of ticking stripe fabric over the center of the table to anchor everything. In lieu of a fancy centerpiece? A mini cheeseboard with popcorn and dried fruit that doubles as an appetizer!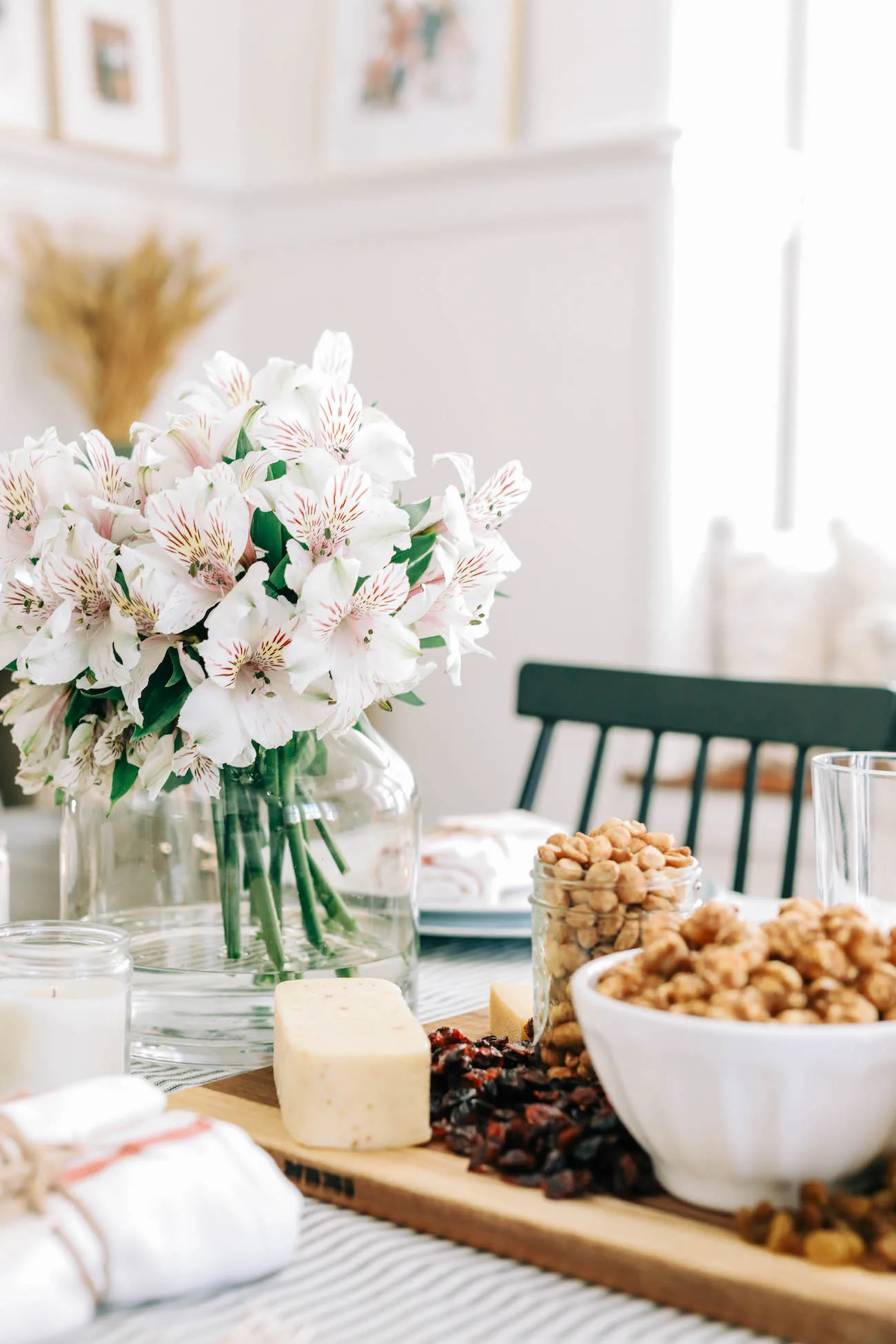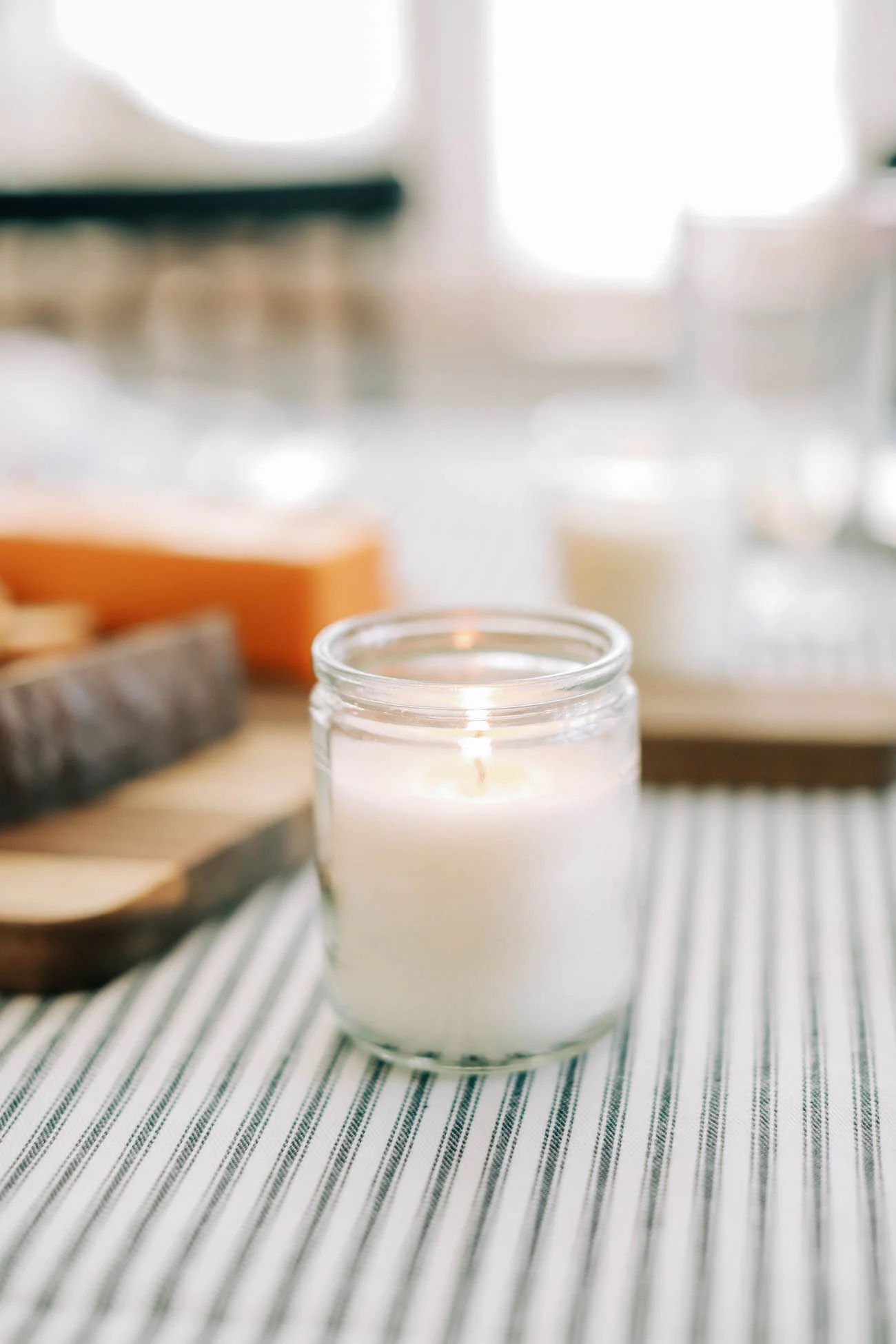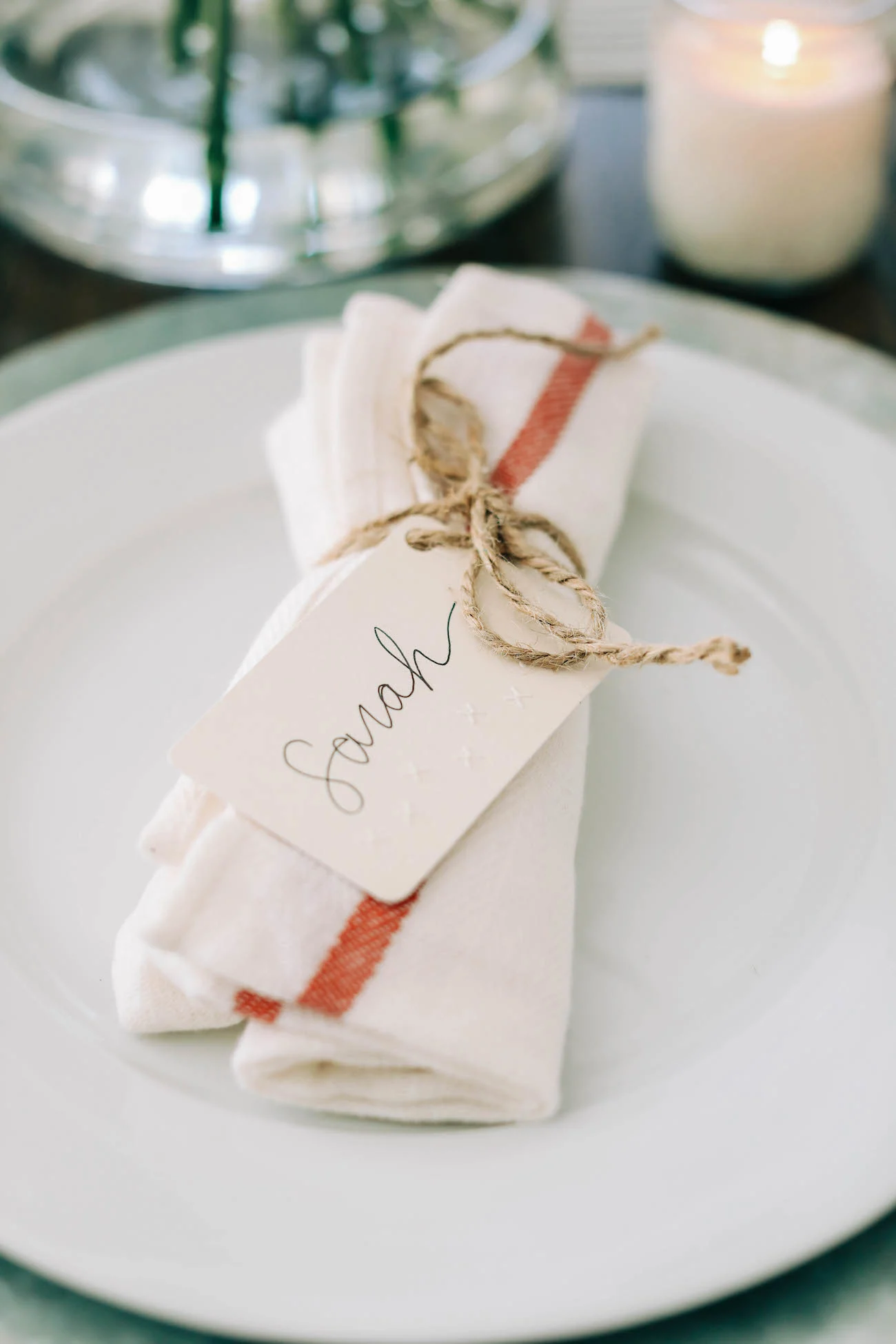 Super simple white candles add a touch of elegance, along with with super budget-friendly flour sack towels tied with a little name card for each setting. At the same time, basic pint glasses trump fussy glassware in the name of keeping things casual and approachable. Here I used galvanized metal chargers that I picked up on clearance at a craft store, but you can easily skip those if you don't have any handy. While I'm not a regular user of disposable tablewares, I love this disposable flatware from Sugar & Cloth! It allows you to switch up the look of your table without forking over a mortgage payment.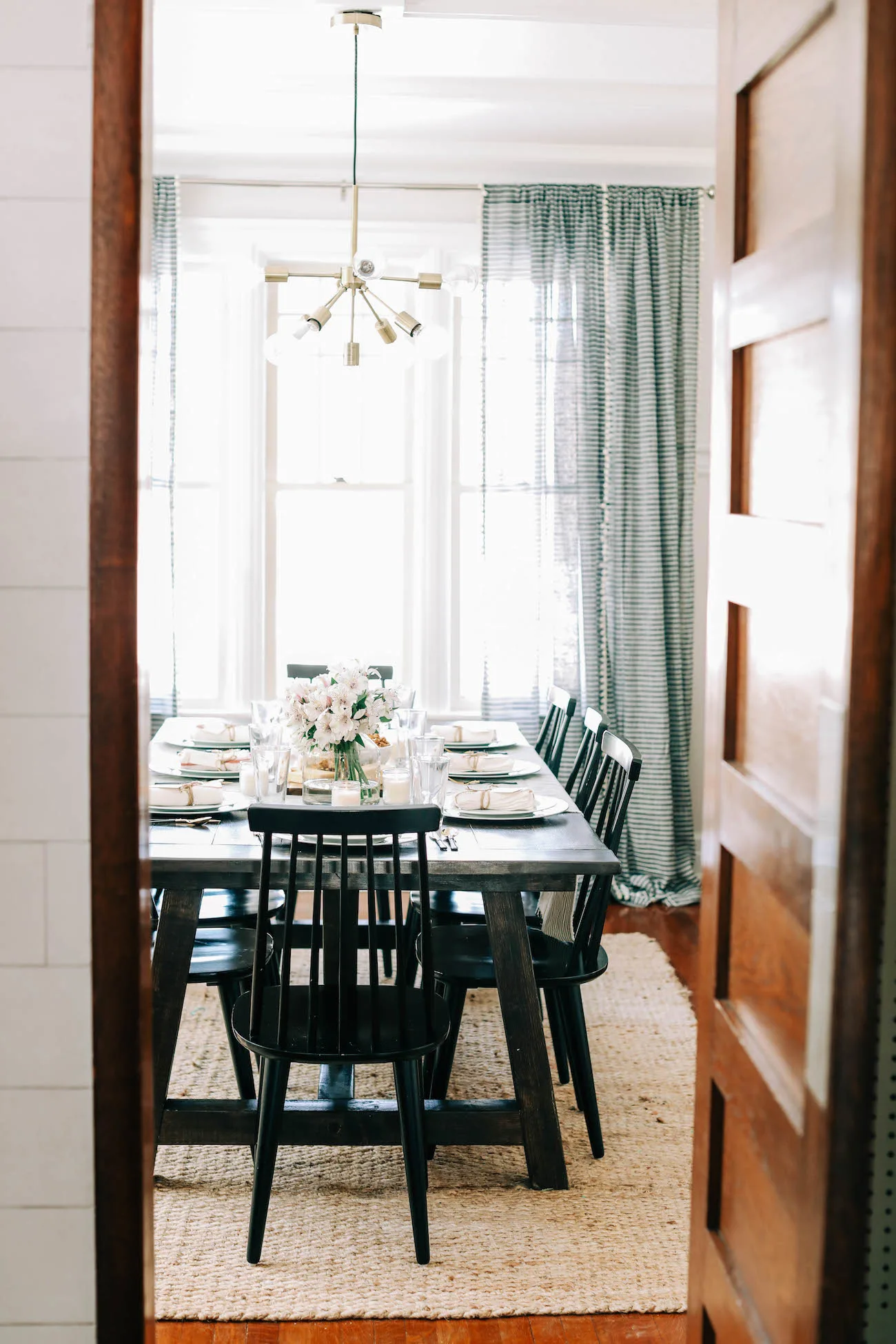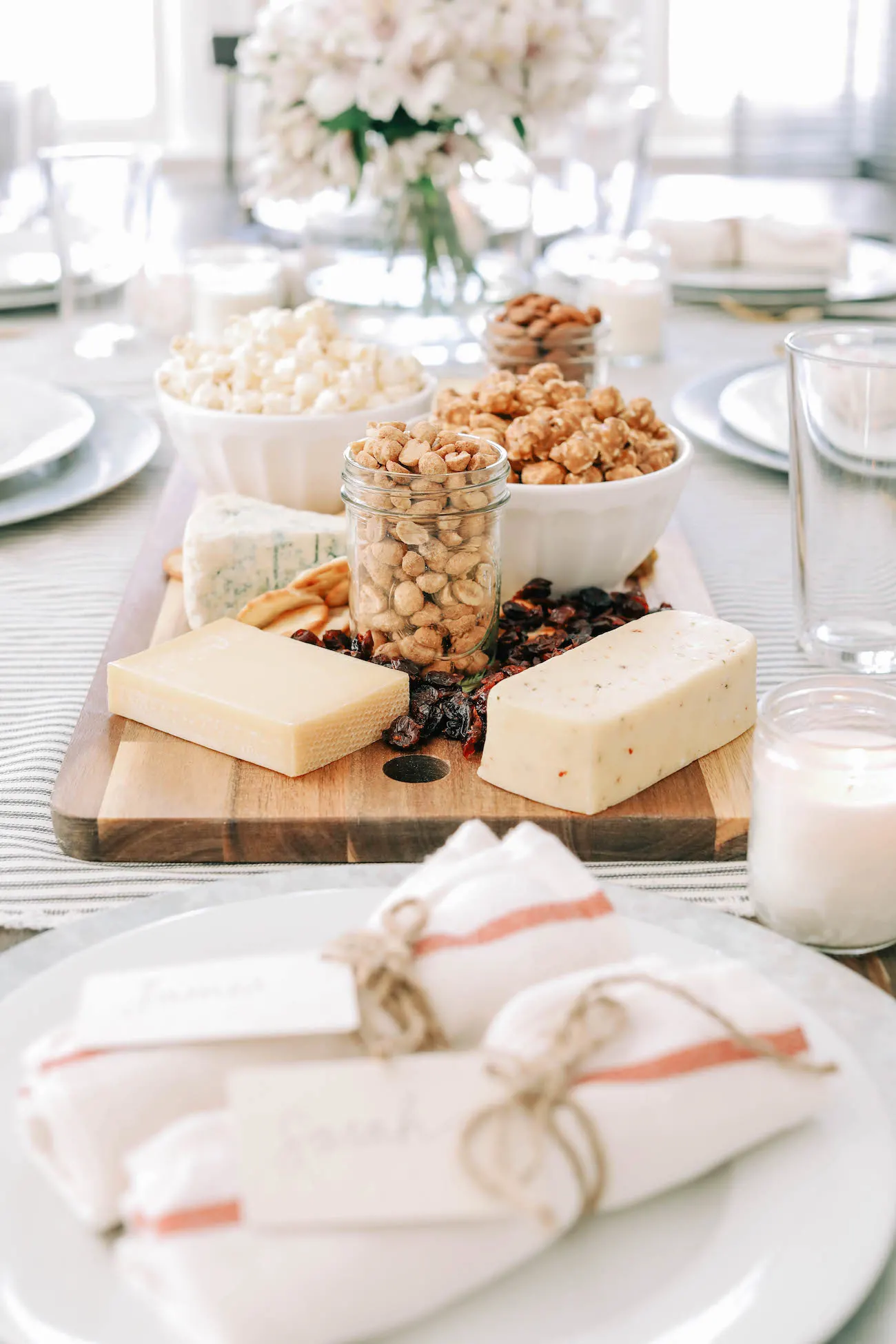 For more tips, check out the video above and subscribe to The Sweetest Occasion's YouTube channel where I hope to be sharing many more videos this year! Oh, and do you have any specific video requests? Let me know in the comments below!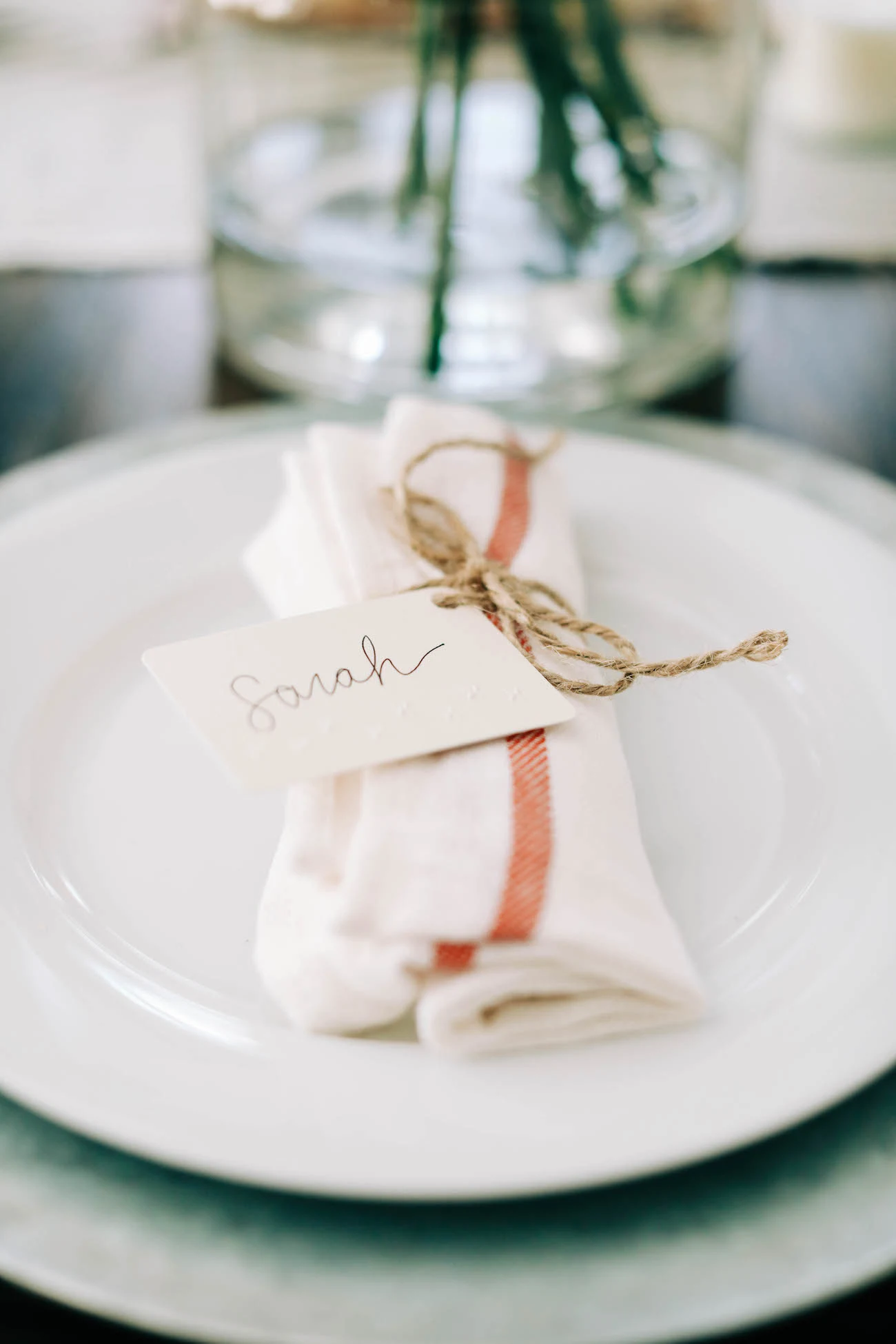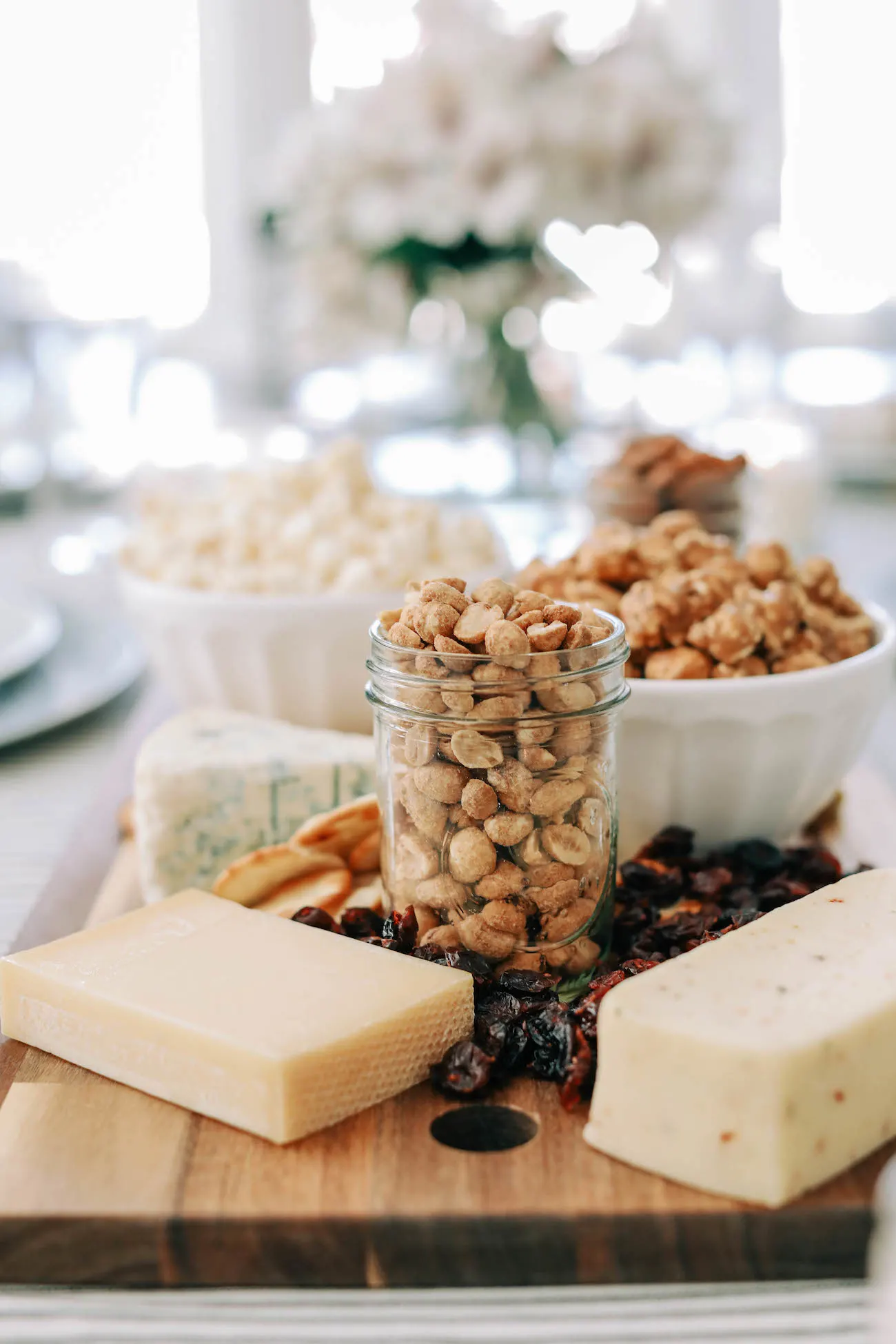 [Photos by Cyd Converse for The Sweetest Occasion.]