This post was sponsored by Dr. Oetker Virtuoso Pizza. Thank you for supporting
the sponsors that help make The Sweetest Occasion possible!
In our town going out for Bloody Marys is a longstanding New Year's Day tradition to the point where some folks skip New Year's Eve festivities entirely in order to better partake in the Bloody Marys. Inspired by that tradition, today I've teamed up with my friends at Dr. Oetker Virtuoso Pizza (formerly Dr. Oetker Ristorante Pizza) to create this epic Bloody Mary bar! The idea here is that you gather all the fixings for a seriously over the top Bloody Mary bar, bake up a handful of your favorite Virtuoso pizzas and then invite friends to drop over on New Year's Day open house style throughout the day. Honestly, that is completely my idea of fun! Skip the crazy New Year's Eve crowd, tuck in at home for the evening and then toast 2017 with the Bloody Mary bar to end all Bloody Mary bars. Here I am detailing all the ingredients you need, the pizzas I picked to pair with our Bloody Mary feast and a good, classic Bloody Mary recipe to get you started. Now all that's left is to raise a glass in celebration. Cheers!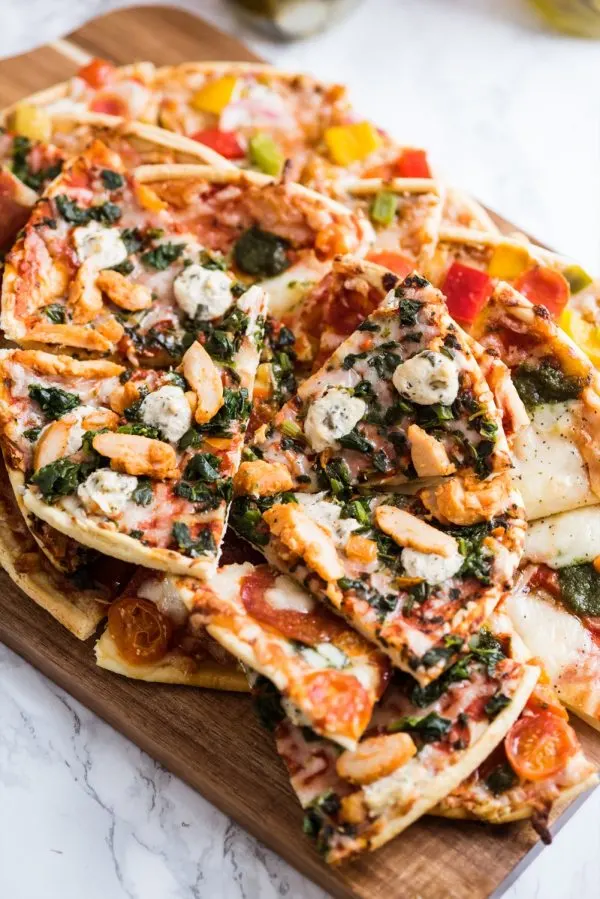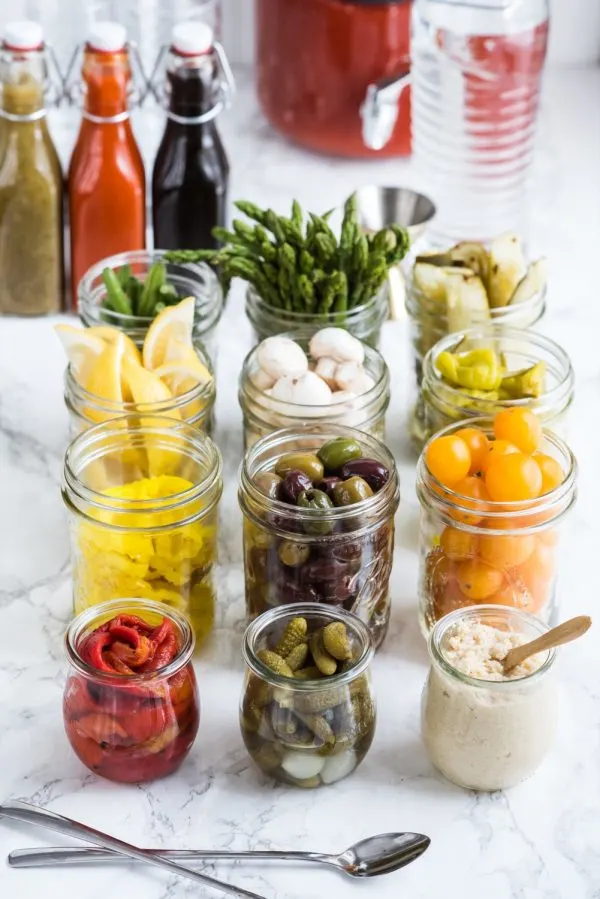 Truth be told, loving a good Bloody Mary did not come naturally to me. It was very much an acquired taste that I developed over time by trying them over and over again. The first time I had a really good one, I was hooked. It was really flavorful with lots of celery salt and cracked black pepper and loaded with fun garnishes. The moral of the story became for me – gimme all the garnishes, please! Because of that hint of spice, the tomato juice base and the veggies, pizza makes the perfect Bloody Mary companion! Specifically, I baked up the Vegetable Medley, Pepperoni Pesto, Seasoned Chicken, and Mozzarella and Pesto varieties because the flavors seemed like a totally natural combination with the Bloody Mary bar. Virtuoso pizzas have that thin, crispy crust that I love and they bake perfectly in just about 12 minutes at 425° so you can easily rotate them in and out of the oven as friends drop by to partake of their New Year's Day Bloody Mary. Cut your pizza into slices and serve simply but beautifully on a cutting board or white platter. Set out little plates and napkins and invite friends to serve themselves and munch at will!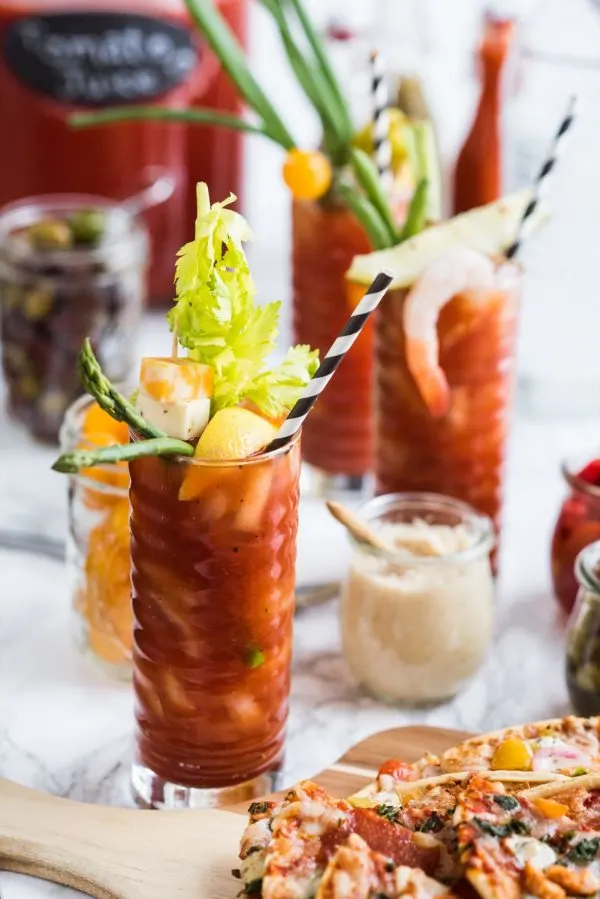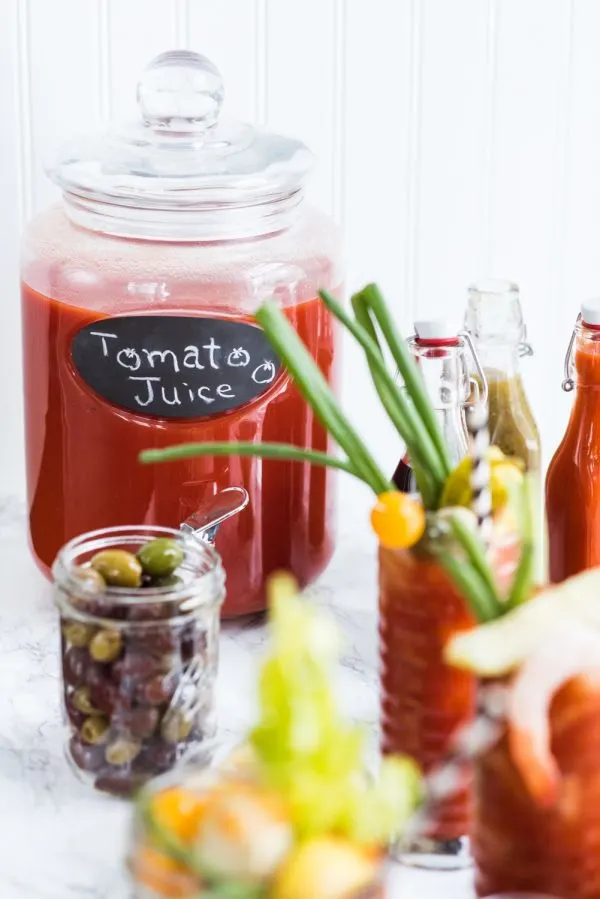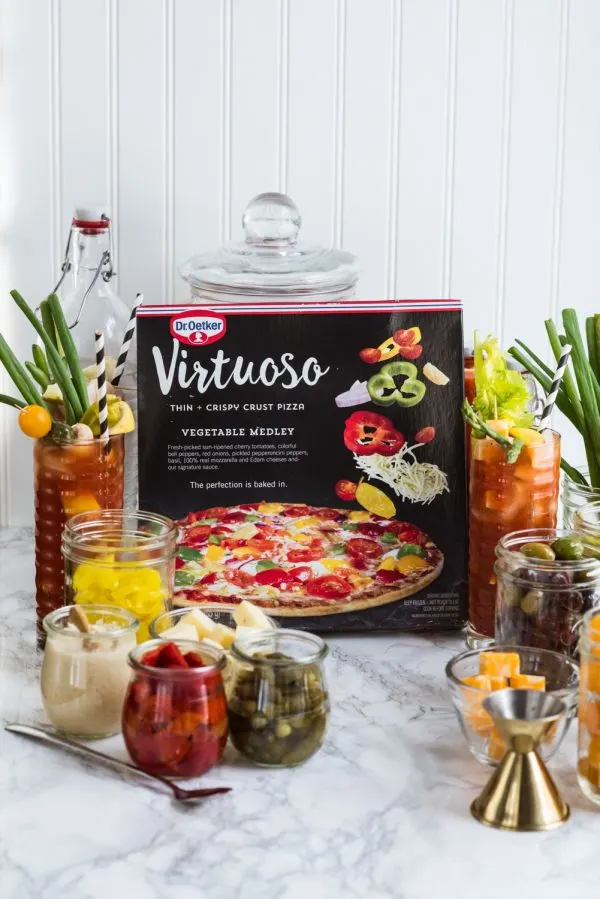 Bloody Mary Bar Ingredients
Tomato juice or Bloody Mary mix
Worcestershire sauce
Horseradish
Celery salt
Classic red hot sauce
Jalapeño hot sauce
Celery stalks
Asparagus
Green beans
Dill pickles
Mediterranean olives
Jalapeño cheddar
Colby jack
Cherry tomatoes
Mild banana peppers
Pepperoncinis
Roasted red peppers
Jumbo shrimp
Cornichons
Button mushrooms
Lemon wedges
Carrots
Scallions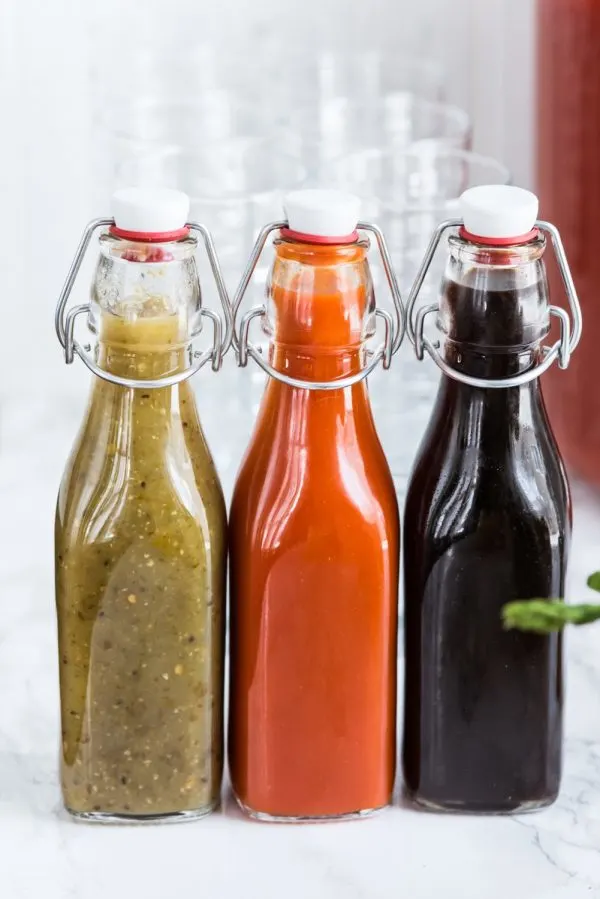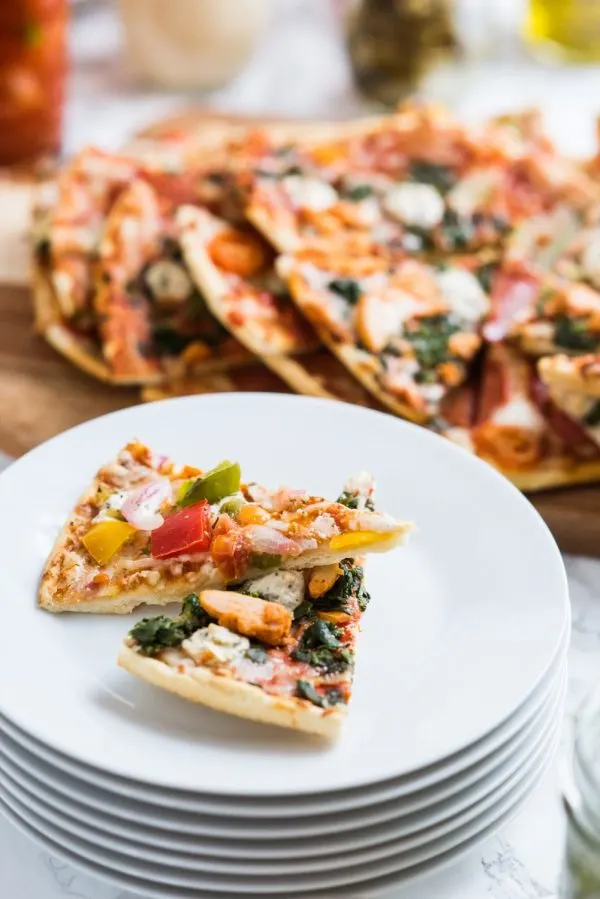 Virtuoso has nine gourmet flavor varieties with that signature thin, crispy crust that makes it easily my favorite frozen pizza of all time. I prefer to bake mine directly on the rack to really crisp it up! You can track down your favorite variety by checking out the store locator to find out where Virtuoso is sold near you, or put in a request with the manager at your favorite store! The pizzas (now showcasing a new name and a sleek new box) feature a wide arrange of fresh ingredients that really make the gourmet flavors stand out, but also makes for a perfect pairing with a Bloody Mary bar. These pizzas make for easy, fuss-free entertaining while skimping on none of the fun.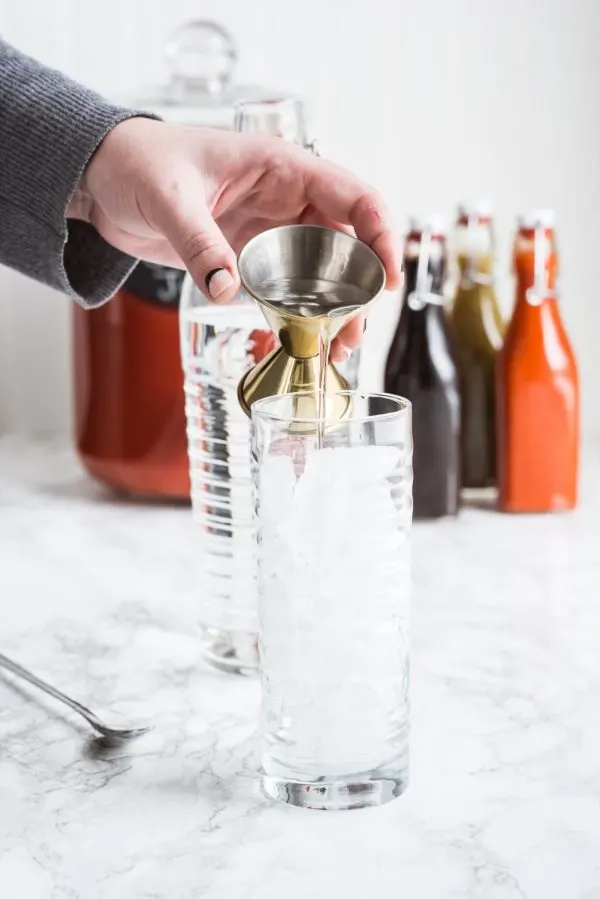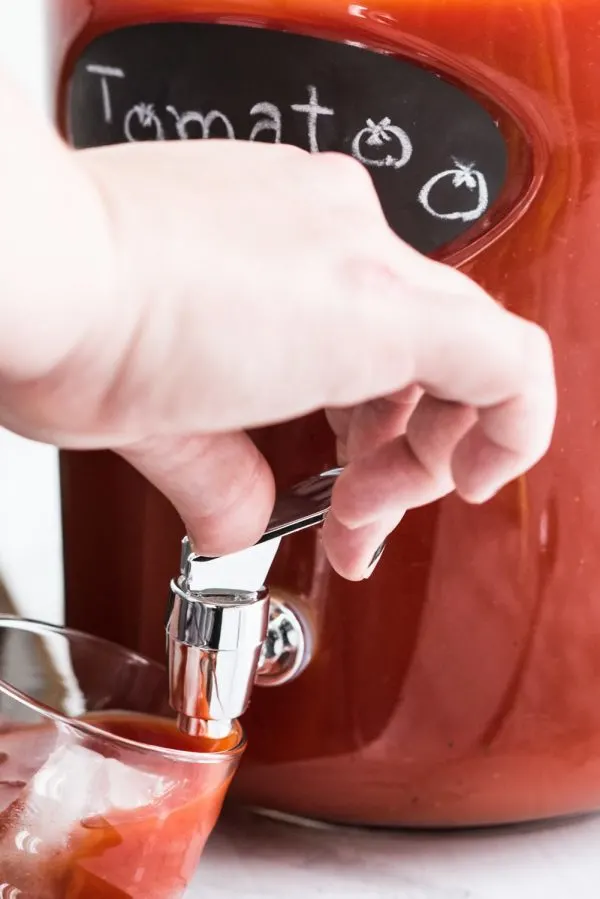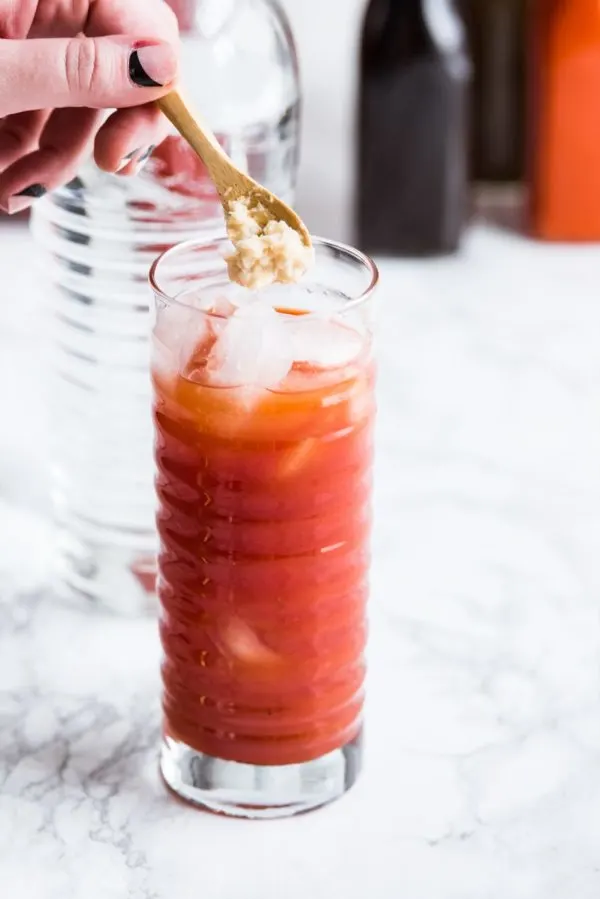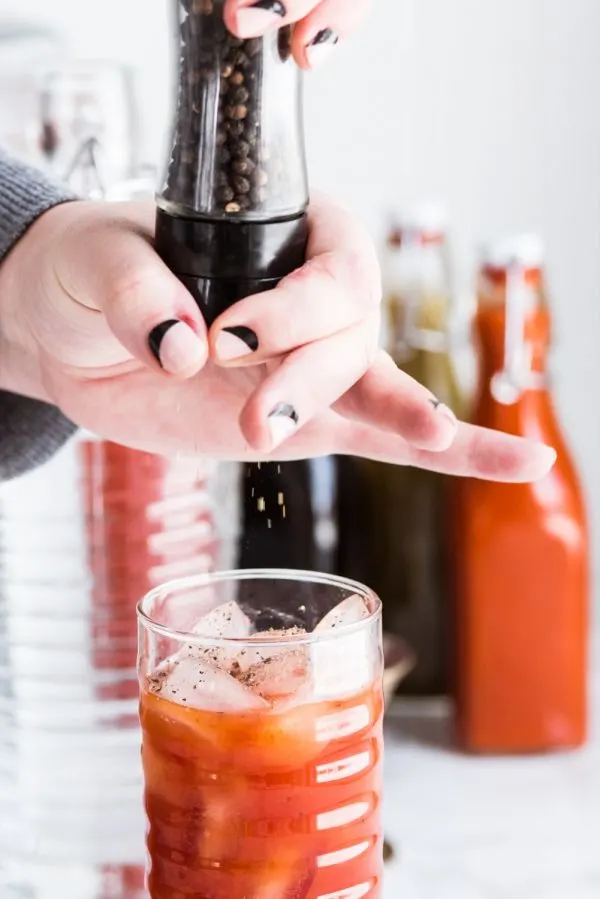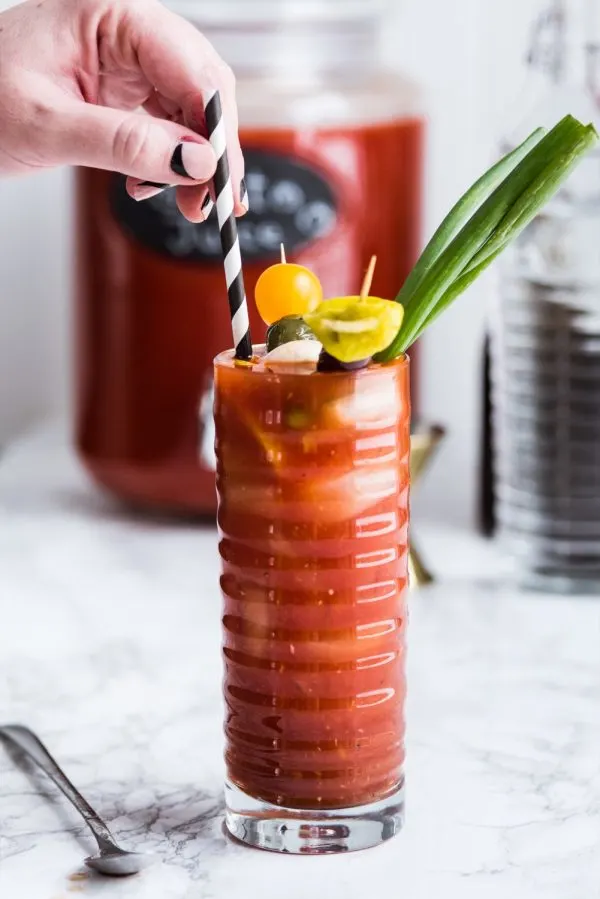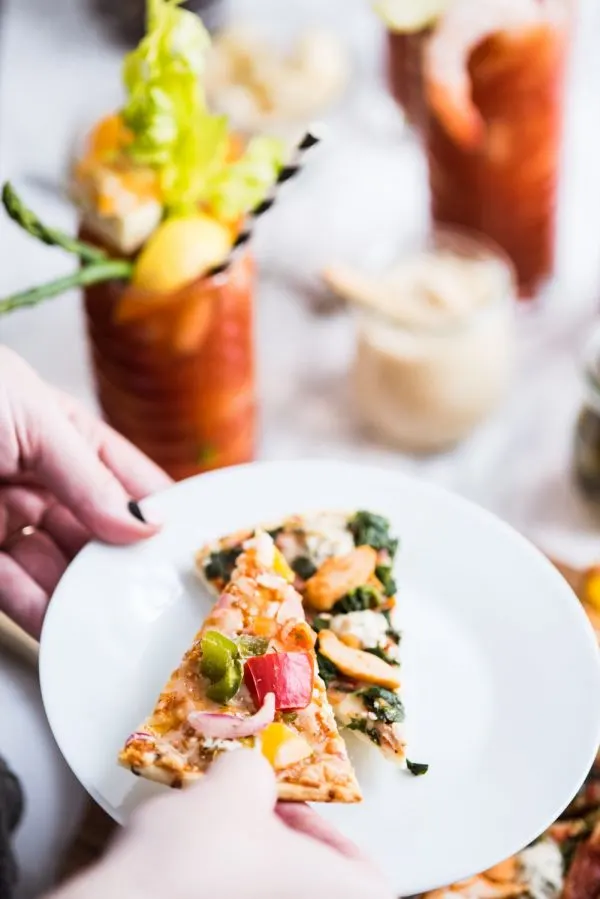 Basic Bloody Mary Recipe
2 oz vodka
6 oz tomato juice or Bloody Mary mix
Horseradish
Black pepper
Worcestershire sauce
Celery salt
Hot sauce (optional)
Lemon wedge
Fill a tall cocktail glass with ice. Pour in vodka and tomato juice or Bloody Mary mix. Add a small pinch of celery salt, then a big dash of Worcestershire sauce. Next add the horseradish, black pepper and hot sauce to taste. Squeeze in the juice of one large lemon wedge, then stir. Garnish as desired and enjoy!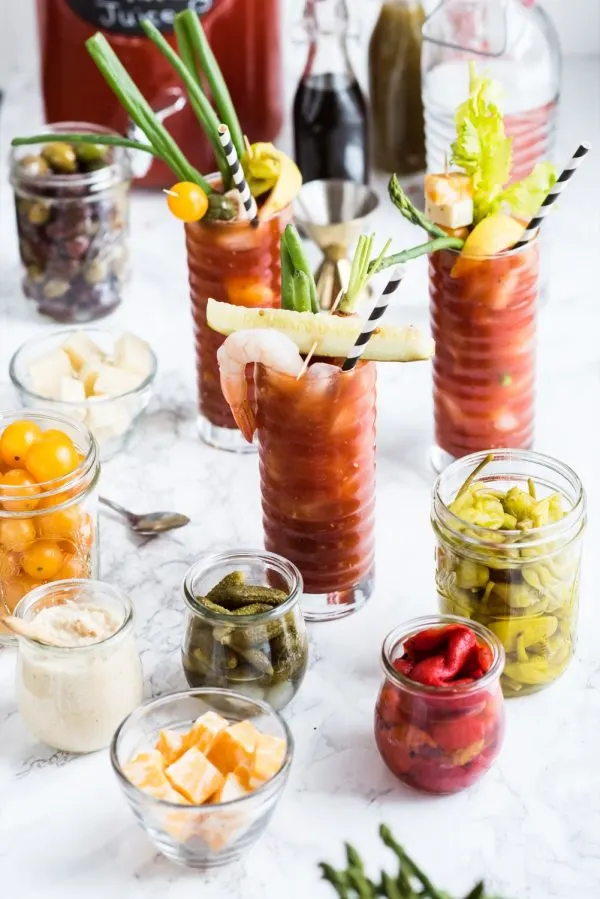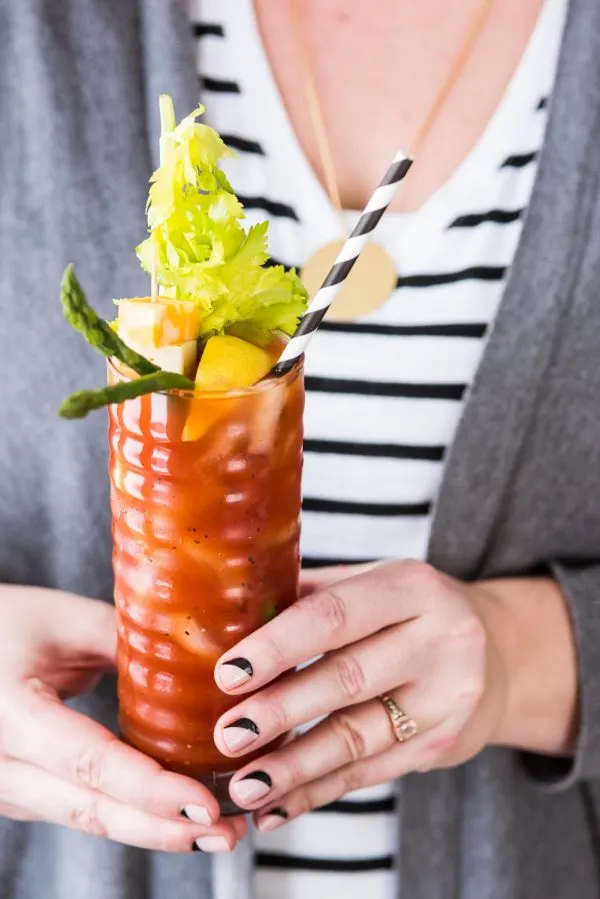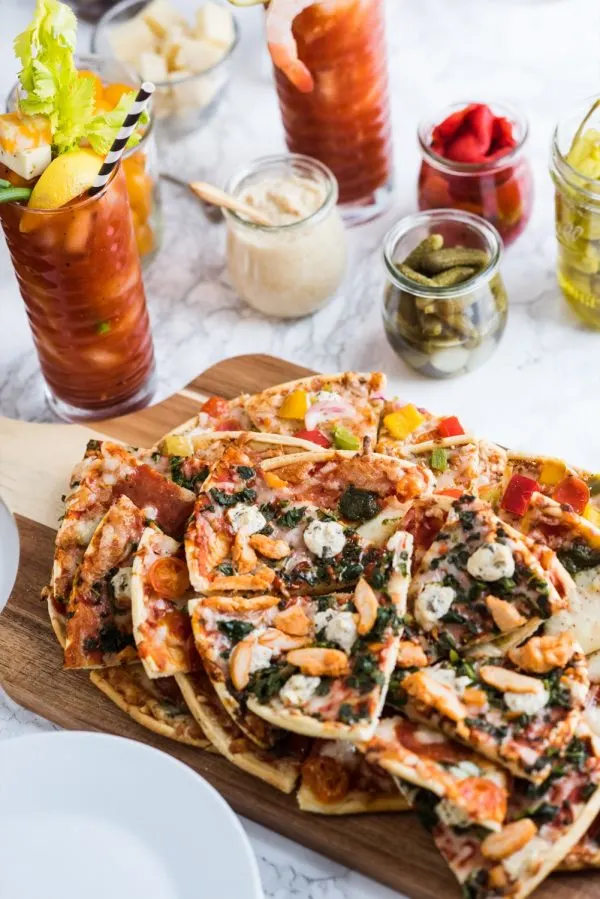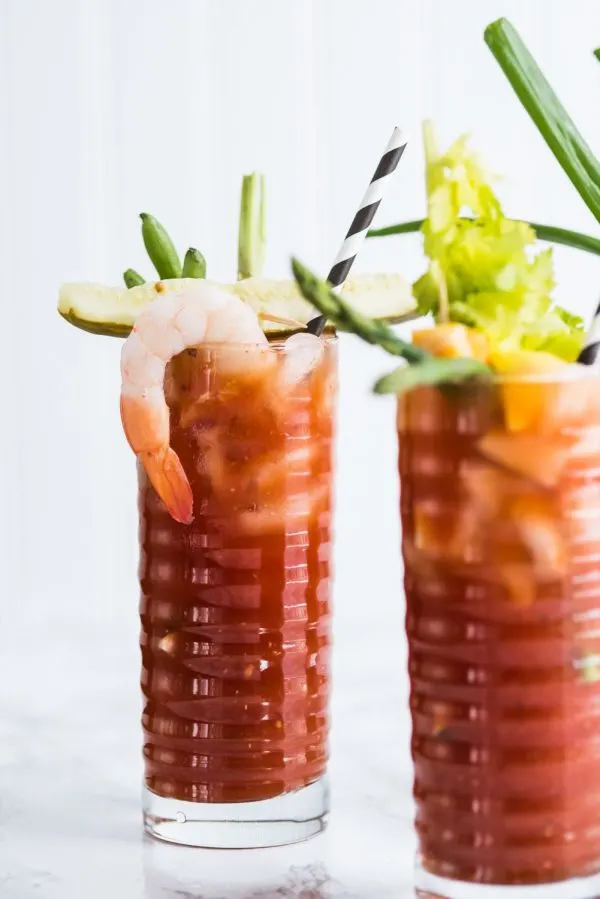 And in a flash, that's a wrap on 2016, friends! Here's wishing you and yours all of the beautiful and magical things in 2017. I am so grateful to have been able to spend my year creating content to share with you. It's an honor to bring these ideas to life to help inspire your celebrations and your holiday season. Don't forget that for more recipes, tips and entertaining ideas, you can follow Virtuoso on Facebook! With that, I'll see you in 2017. Happy New Year!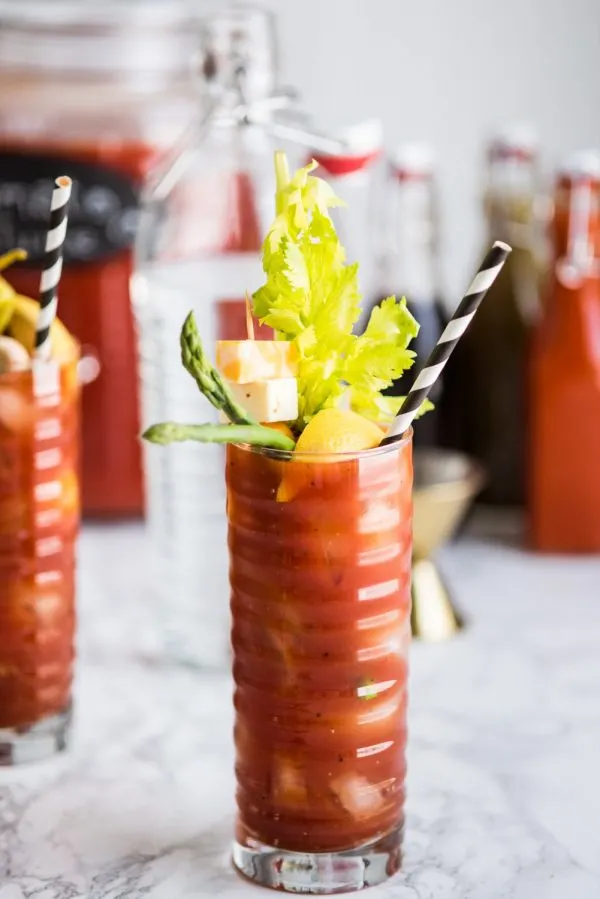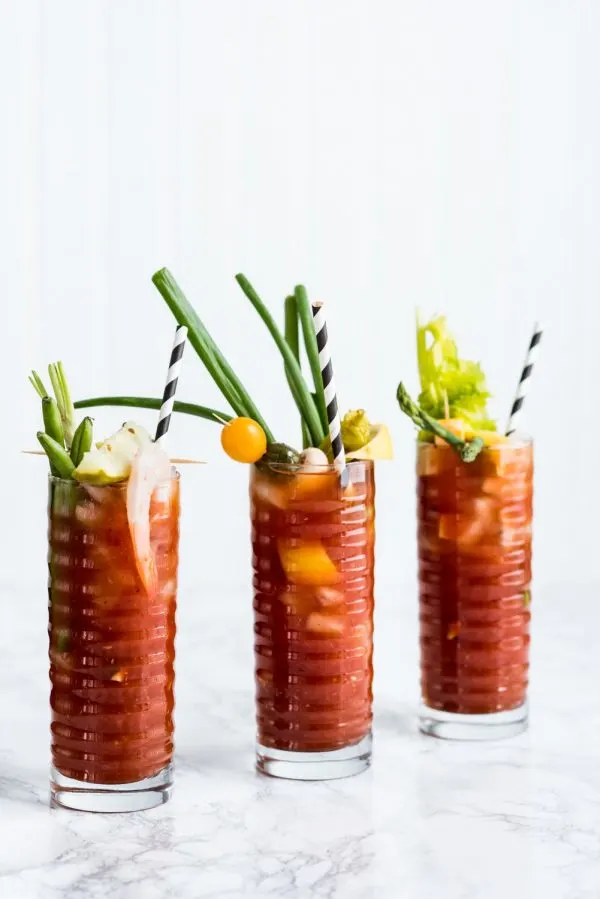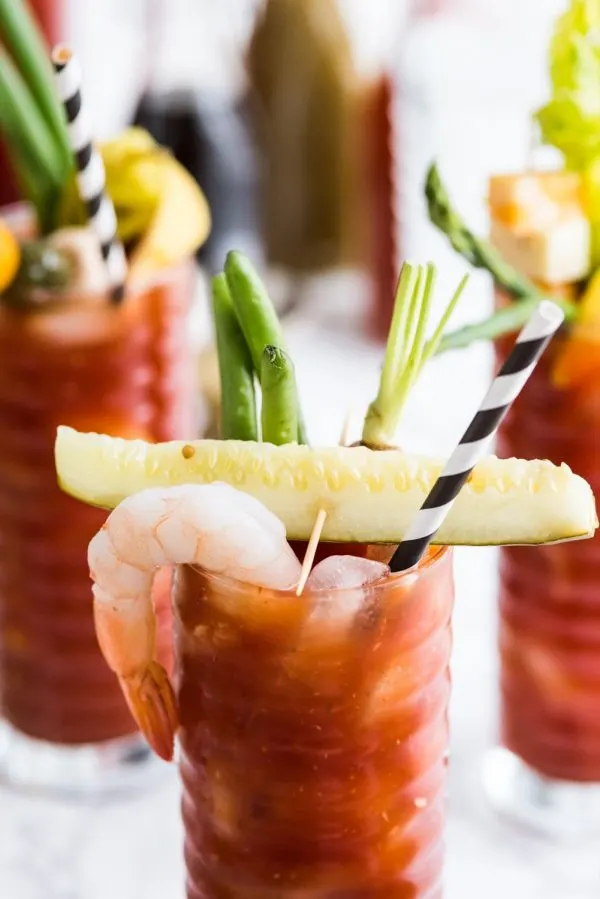 [Art direction + styling by Cyd Converse | Photos by Alice G. Patterson for The Sweetest Occasion.]
This post was sponsored by Dr. Oetker USA LLC. I received compensation for this post, but all opinions are my own. Read more about our editorial policies. For more recipes, tips and entertaining ideas, follow Virtuoso on Facebook!